Round 32: April 2035 (Autumn)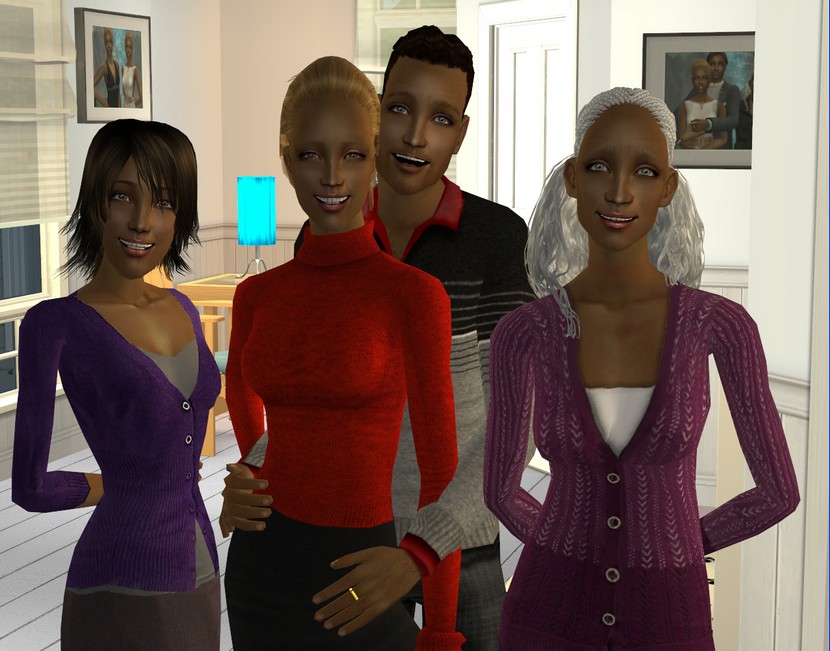 Narrated by Jessica Royce-Nihill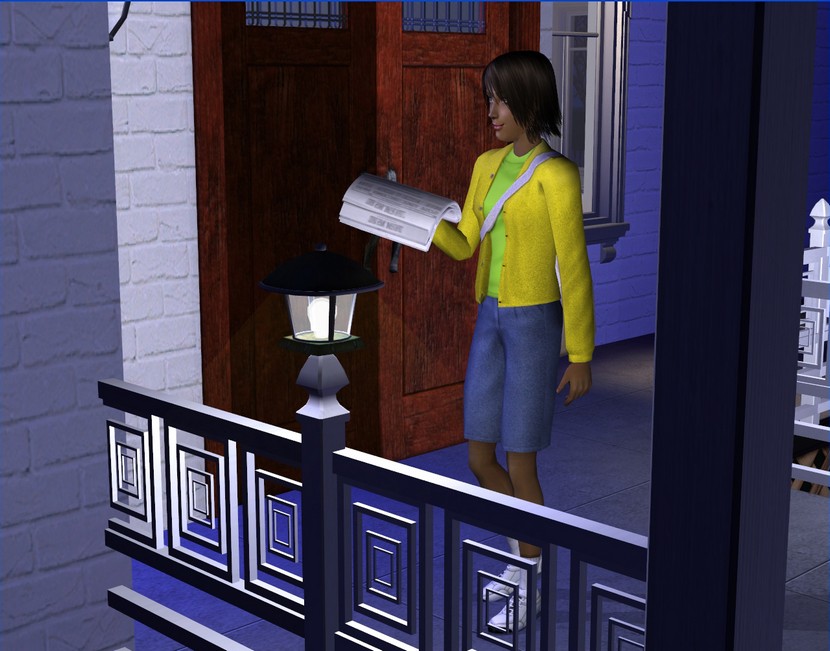 Whatever job I get when I finish college, it's not going to have anything to do with newspapers. I got a job delivering them this year and I'm so sick of looking at them!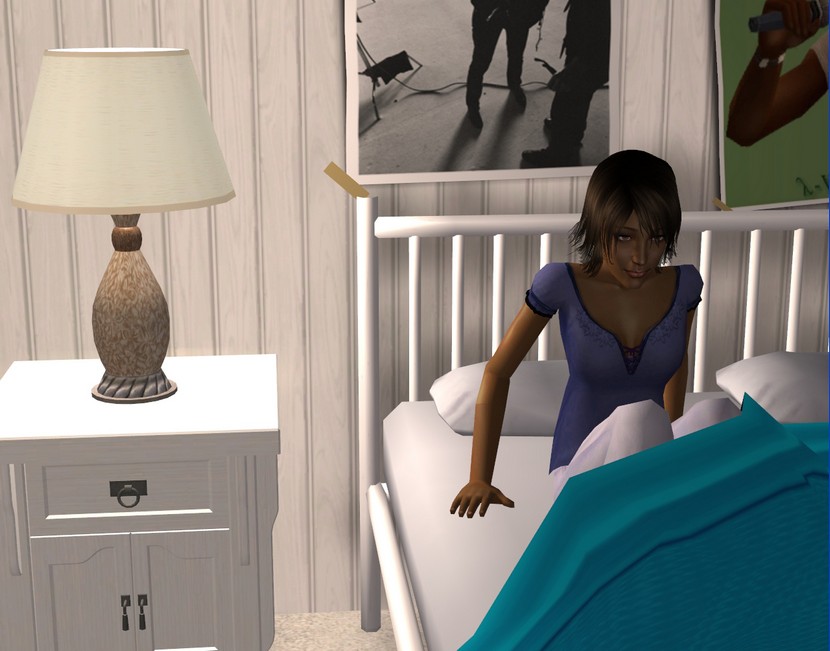 I'm supposed to start at 5, so the mornings are really early. I'm supposed be starting another job soon: helping the primary school kids put together their yearbook after school. Better pay and better hours!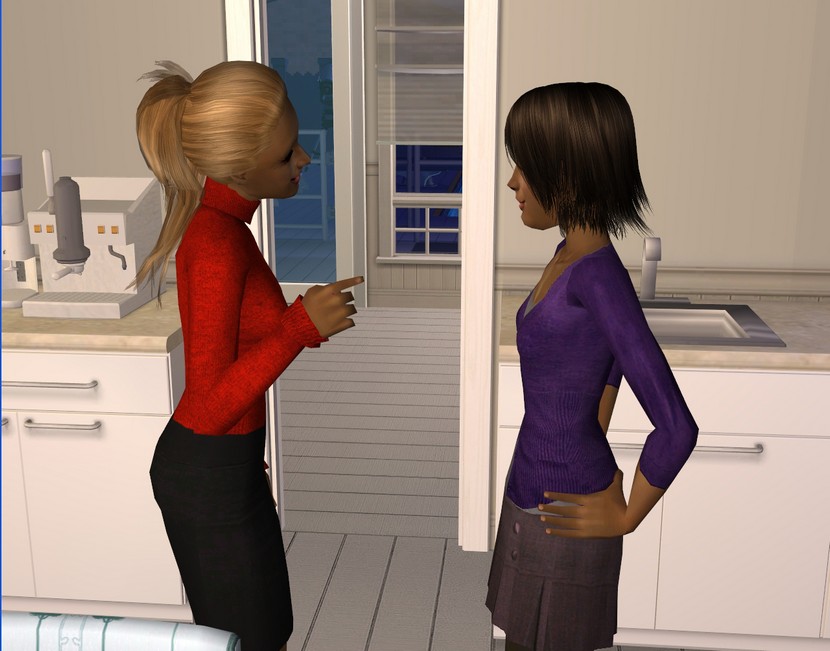 Our family is pretty wealthy and really, I don't need this job. But Mum grew up poor, so she is very insistent that Josh and I "learn the value of money".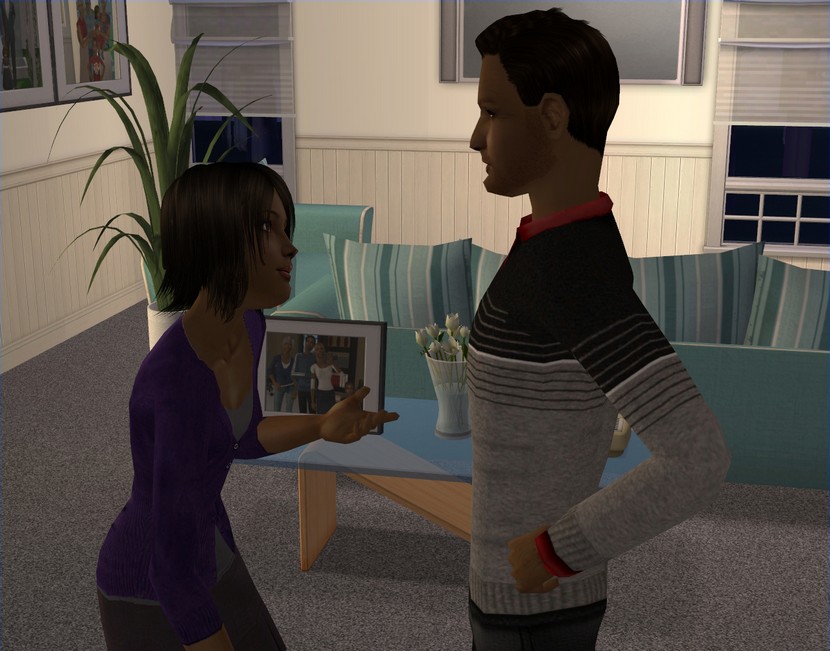 I don't know how well that's working because I'm still not good with money. I always end up spending my whole pay cheque and then begging Dad for more cash when it runs out.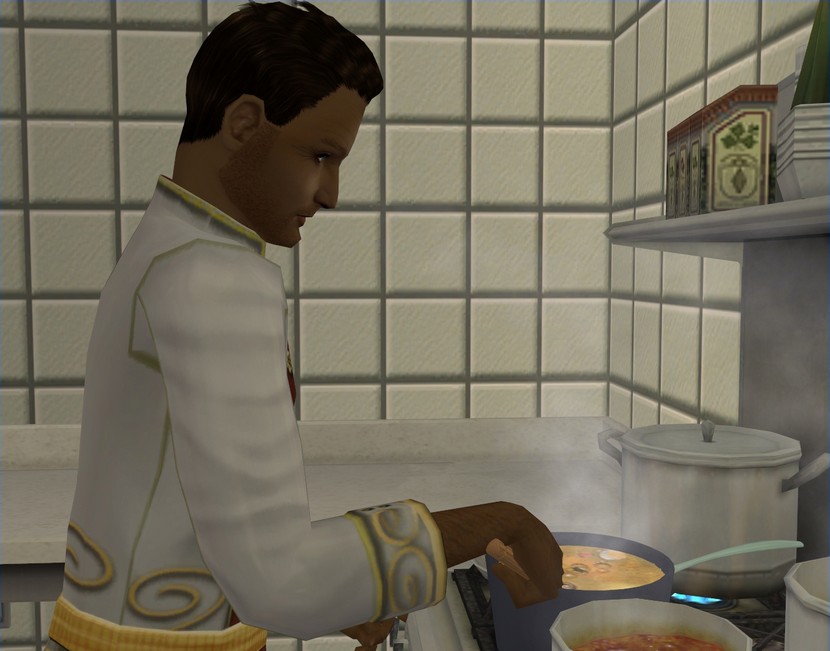 He says I better be better with money than I am now by the time he passes the restaurant on to me. I still want to run it one day but Dad probably won't retire for at least another 20 years or so.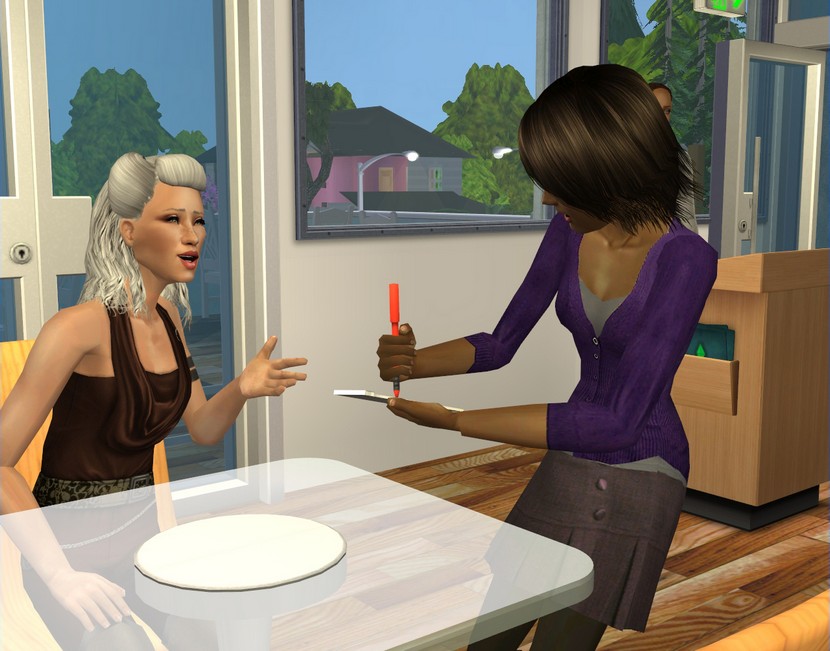 I work at the restaurant with him sometimes but I mostly wait tables or take reservations.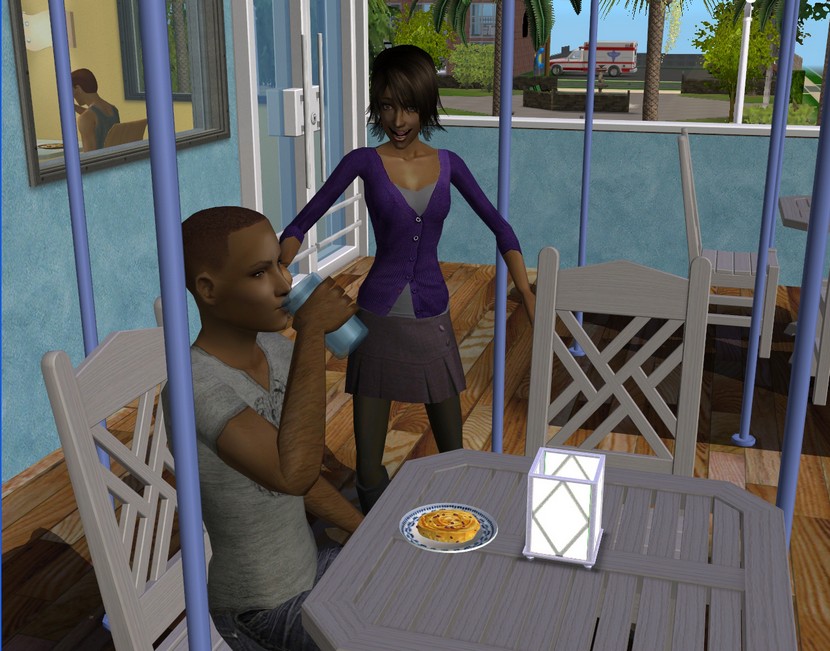 After college though, I want to actually cook so I've been thinking I might become a caterer. Then when I take over the restaurant, maybe I can combine it with a catering business too. I don't know, I'm just dreaming for now.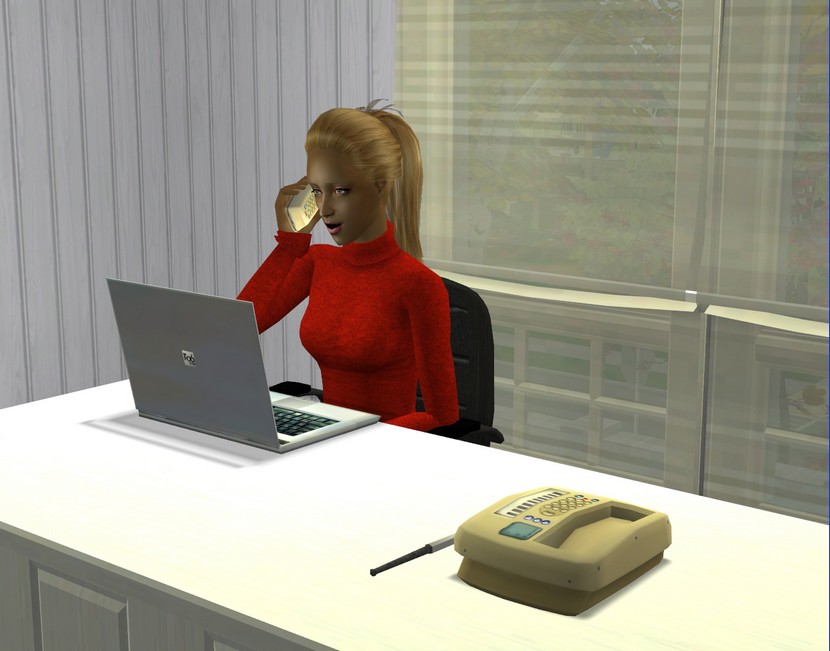 Who knows how long it will take to get there? Mum has dreamed of being governor for years and years and it only just happened for her this year, after two failed bids.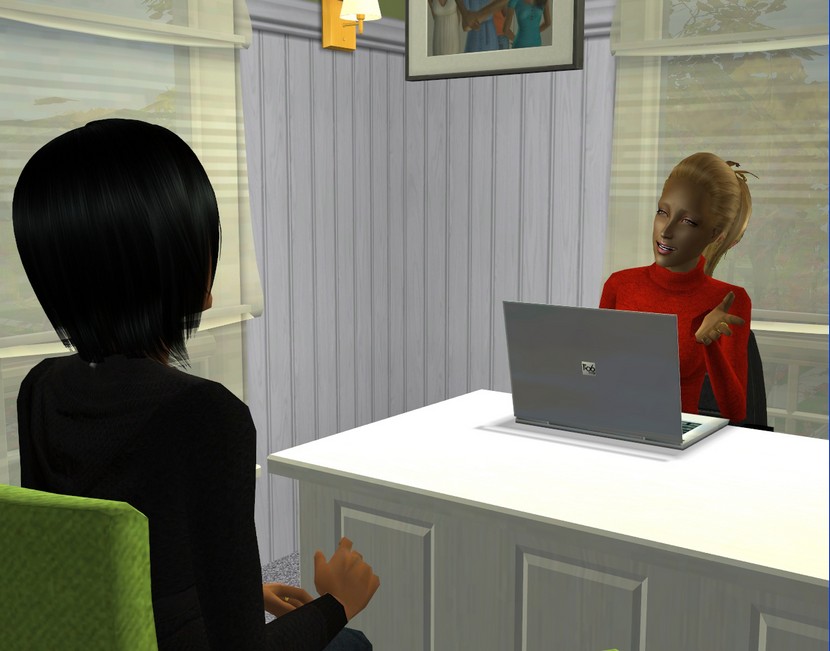 She's usually working down at Town Hall, as normal, but she works one day a week at home too. One day a week officially, anyway. She's been working weekends lately as well, because she's working on setting up a Governor's scholarship for the 2036 academic year.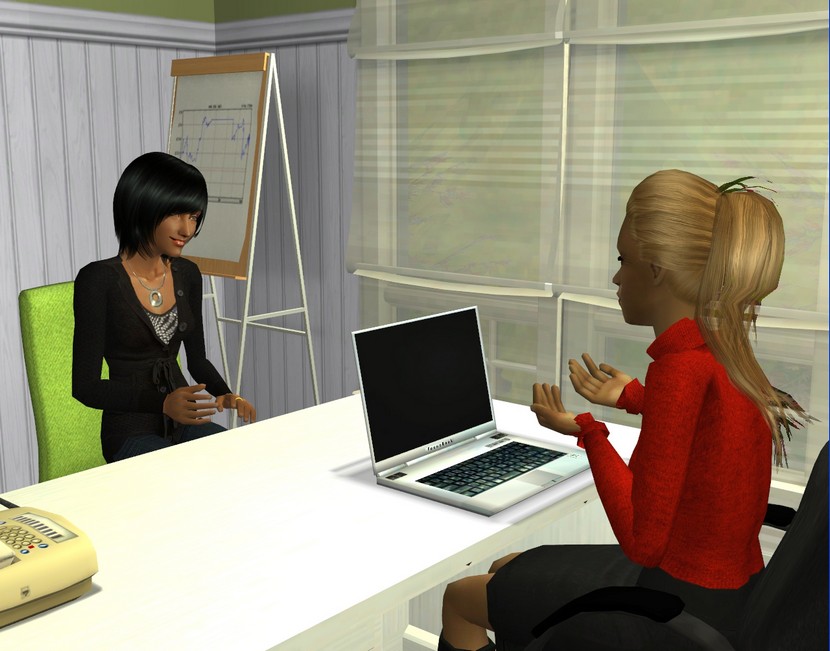 Mum has been ironing out the details with the council's
education representative
. Mum was just lucky that her parents were able to scrape up just enough money to send her to college, so it's an important issue for her.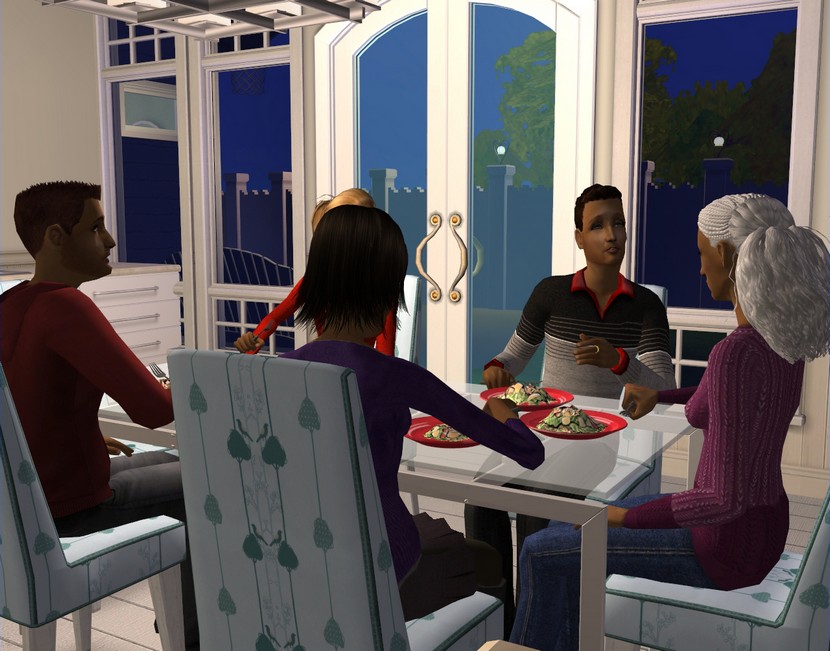 Because Mum is extra busy these days anyway, we tend to have a later dinner, so both she and Dad can make it. Josh comes once a week or so now.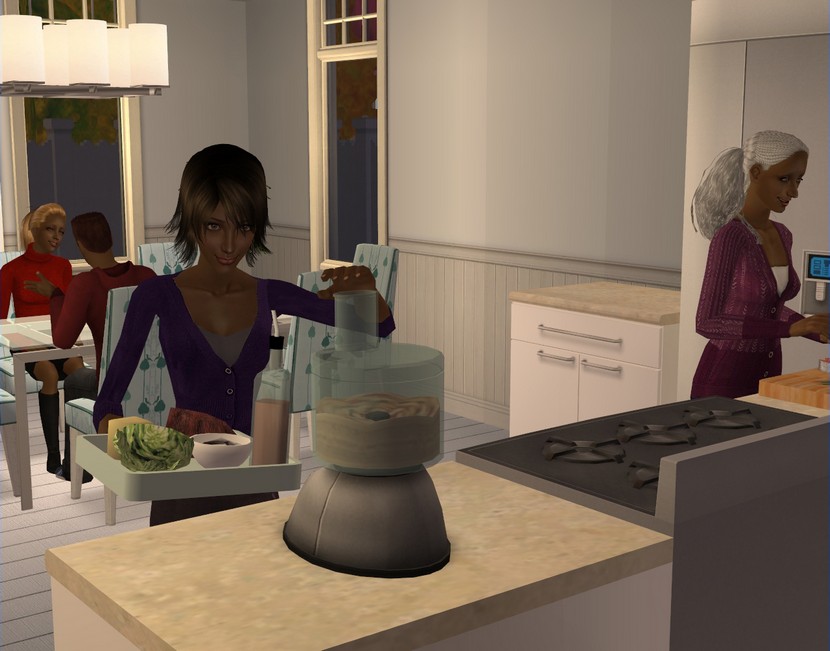 And he ever lifts a finger to help. Just like when he was living at home.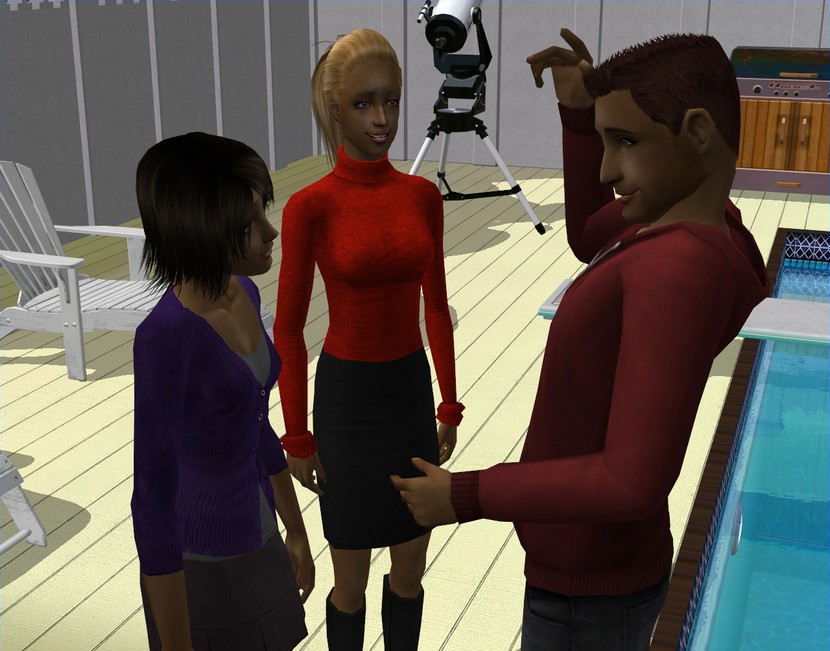 At least Josh is in a better mood these days. I guess he's happy to be graduating soon.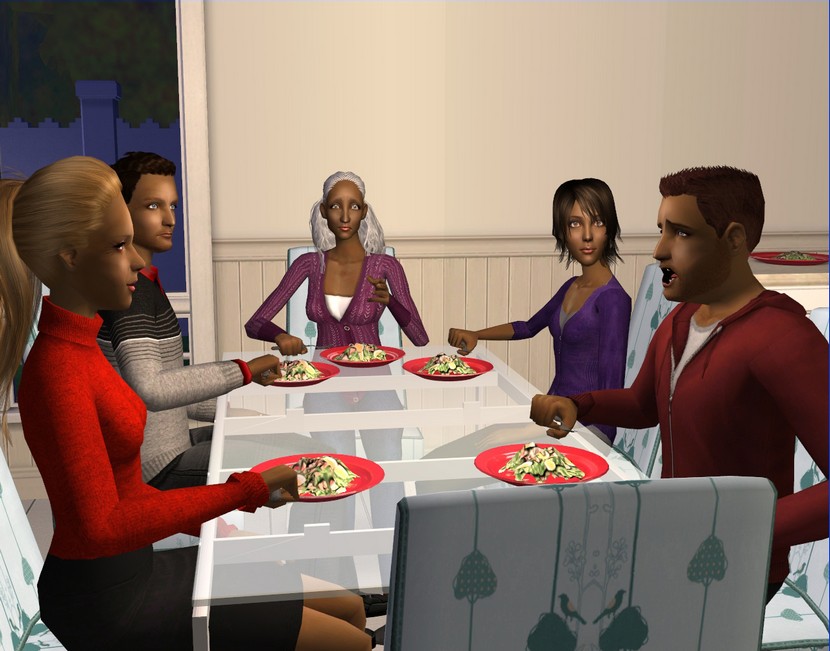 He's still disgusting though.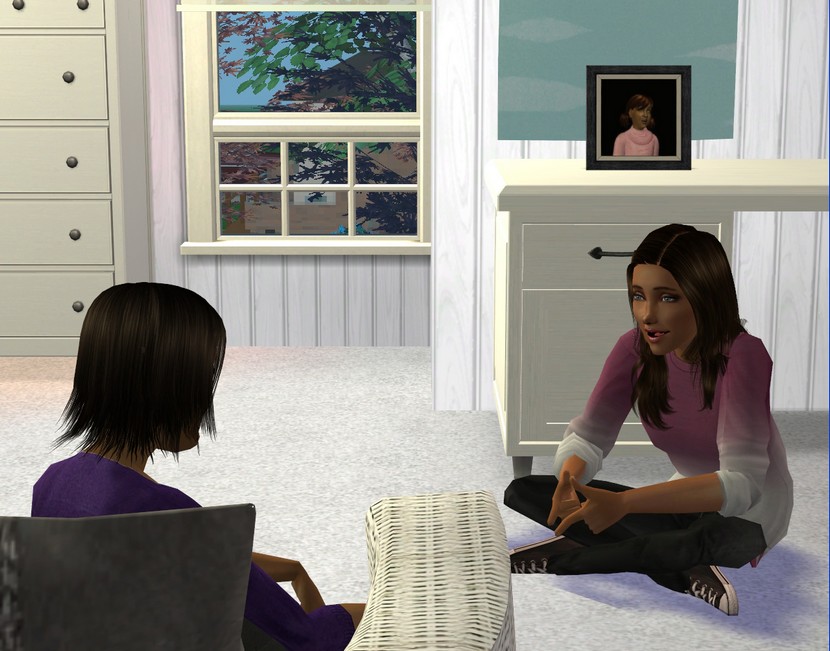 Emma says that's just what sisters are supposed to think of their brothers. She still can't believe I'm willing to date her brother Noah.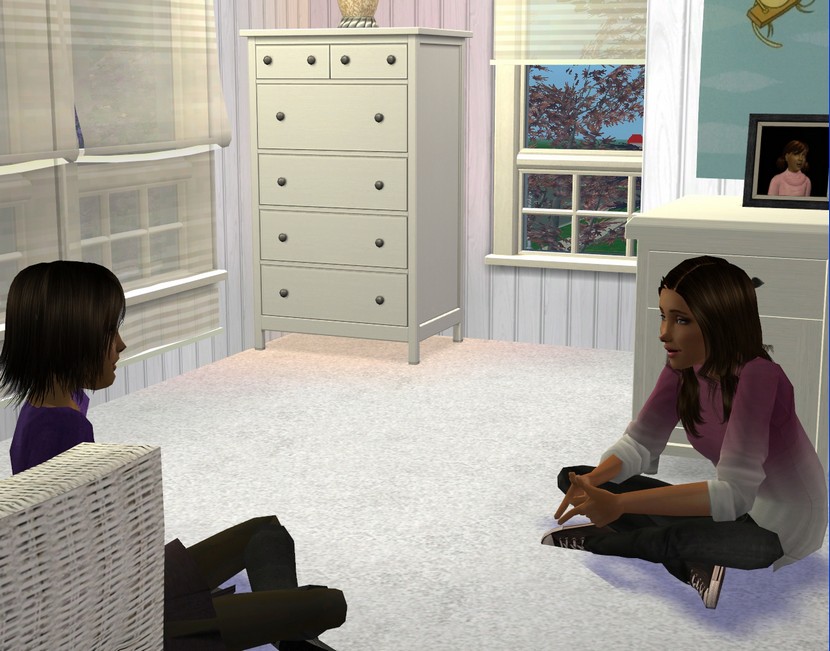 Most of the time Emma and I hang out, I get at least some degree of ribbing from her about Noah.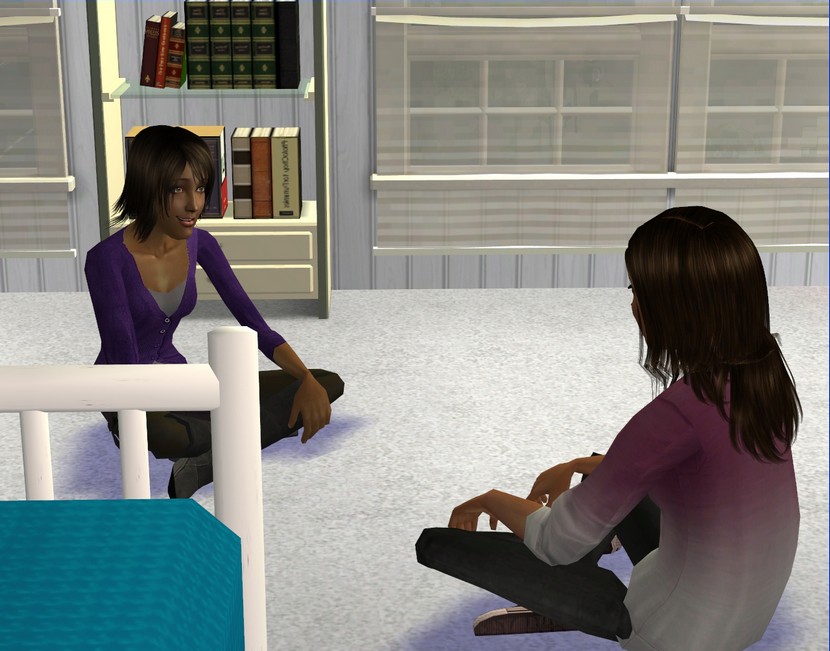 I don't mind. Emma and I have been friends since kindergarten, so I'm well used to her making fun of everything and everyone, me included.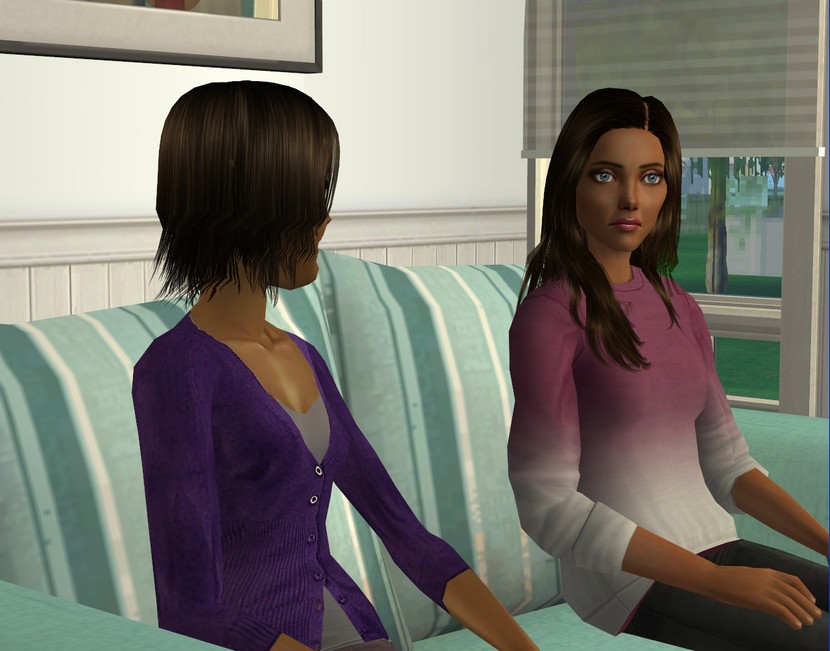 Last time we hung out though, Emma was very quiet and was hardly listening to anything I was saying. I knew there was something bugging her. Emma is so rarely that serious.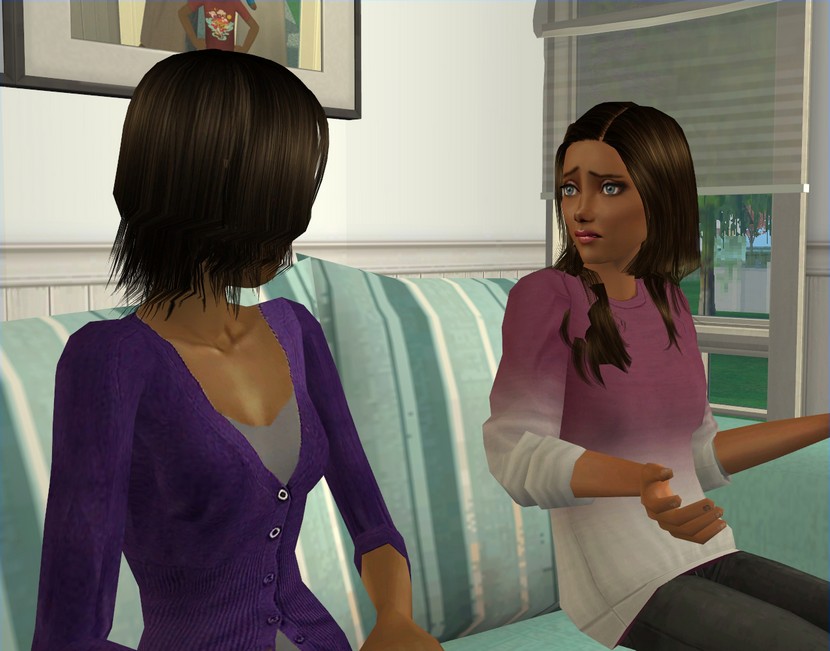 I also rarely see her as nervous as she looked when she finally spat it out and told me she was gay.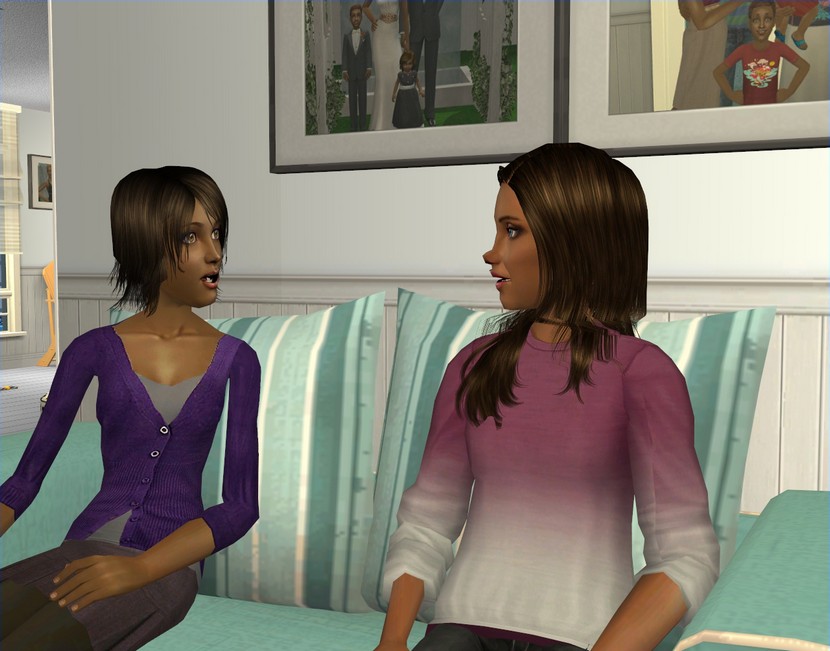 I was quite surprised, I have to say but once I started thinking about it though, it made a lot of sense.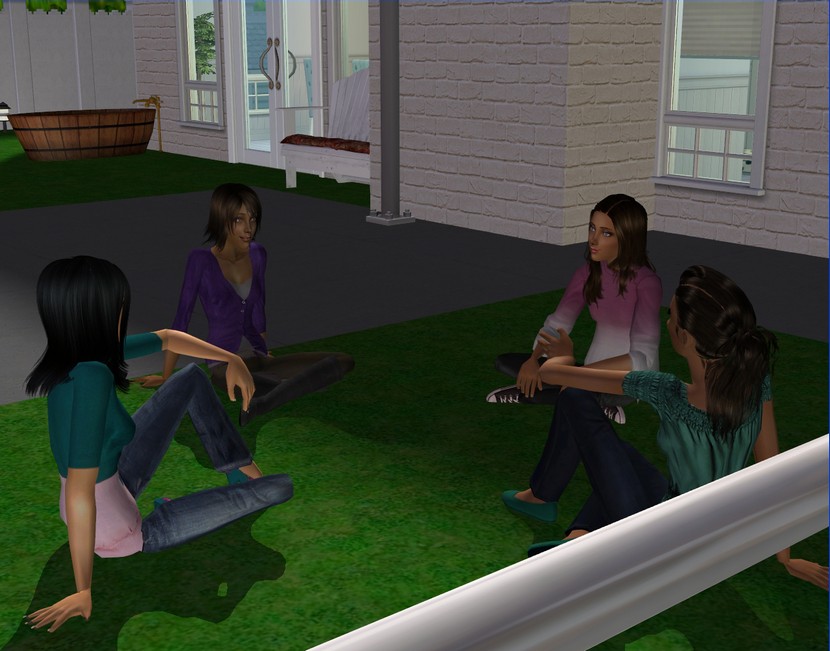 Whenever we get together with Louisa and
Lauren
, the main topic of conversation is boys, which is probably pretty normal for most girls our age. Emma never ever says anything, unless she's trying to change the subject.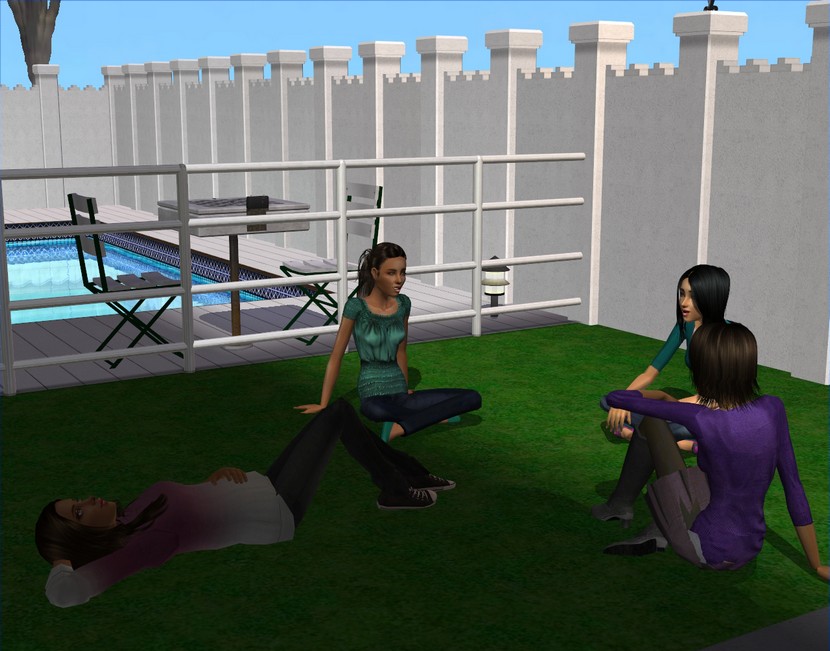 She has never mentioned liking a boy herself either, not even someone on TV or anything. Which, of course, all makes sense now.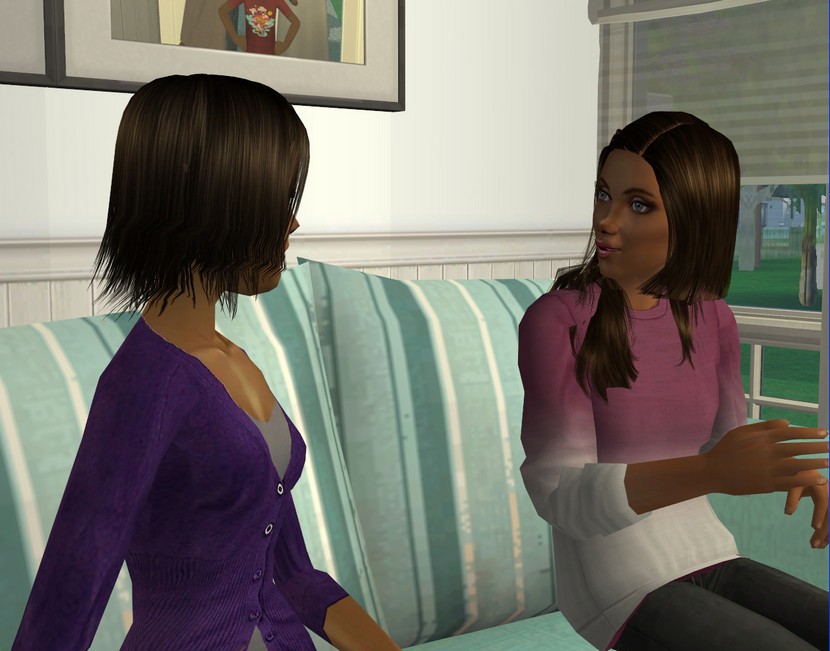 I'm the only one who knows, besides her aunt Joanna. Emma has felt this way for a couple of years now, so she's pretty sure.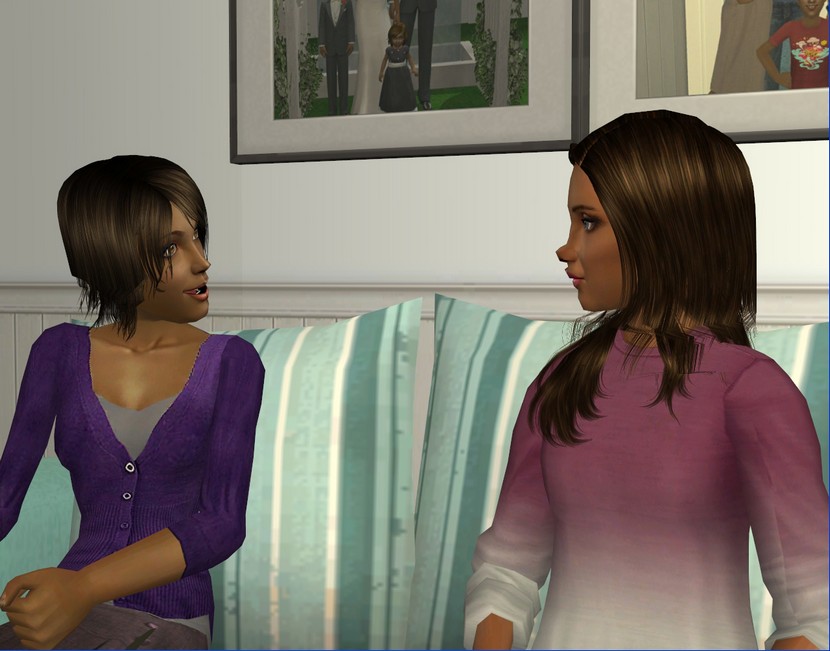 I want to be supportive but I'm not sure what I can do. The only thing I could think of was to offer to be there with her if she wanted to come out to anybody else.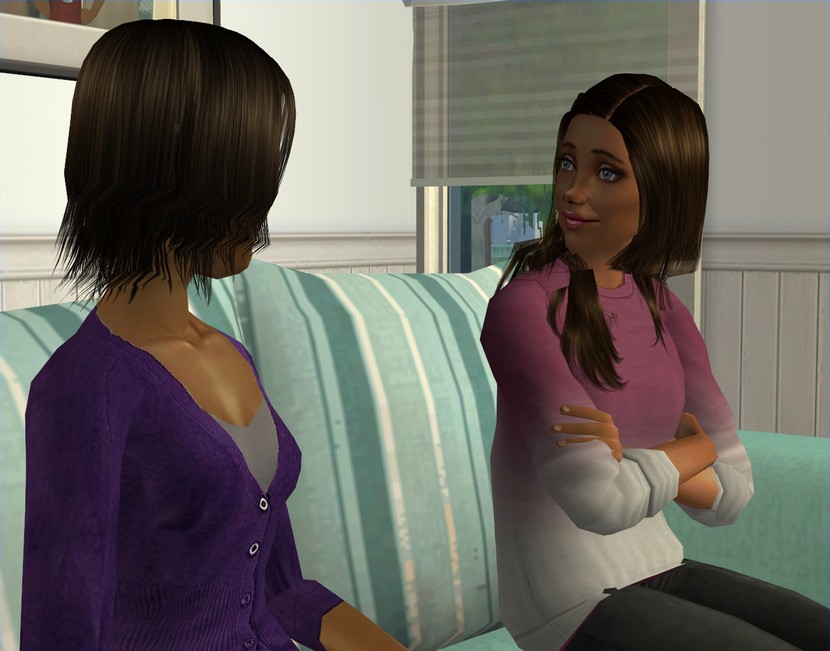 She thanked me but I don't think she's going to take me up on it. Emma was just happy I was okay with it.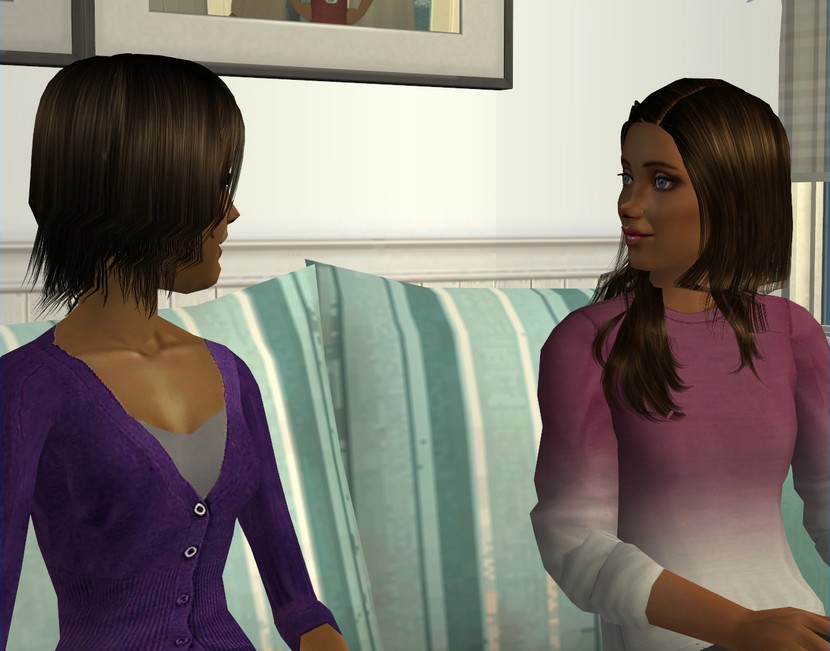 She just asked me to please not mention anything about it to Noah. She wants to tell her family soon but she wants to make sure it comes from her.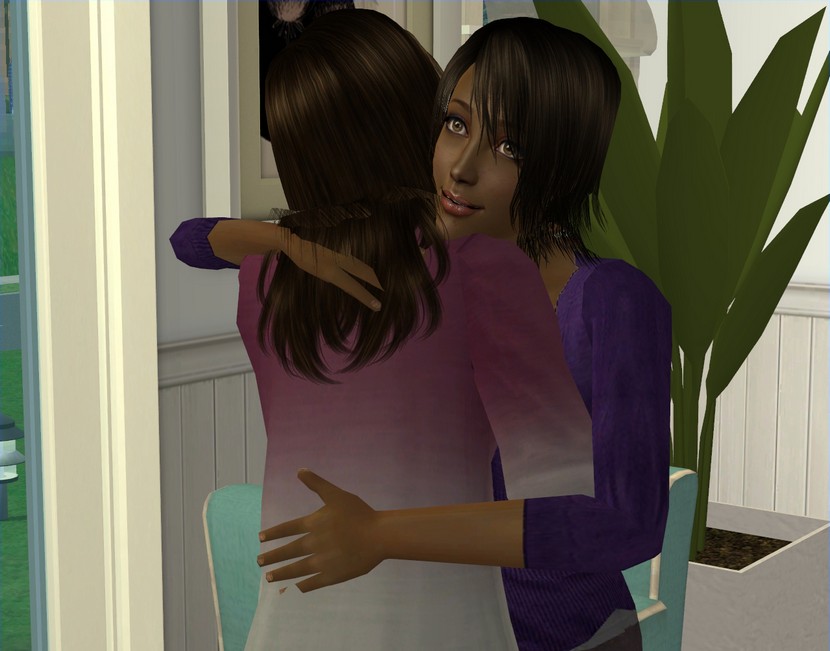 I never would have told Noah unless Emma had given me the go-ahead but I promised Emma I wouldn't anyway.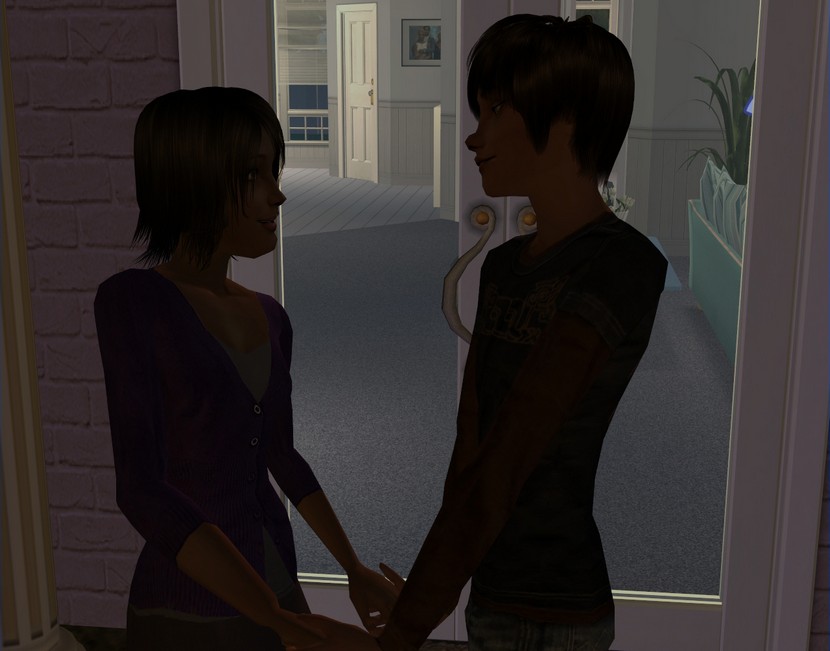 I don't think Noah will care. Emma's whole family must be used to gay people by now, because of her aunt.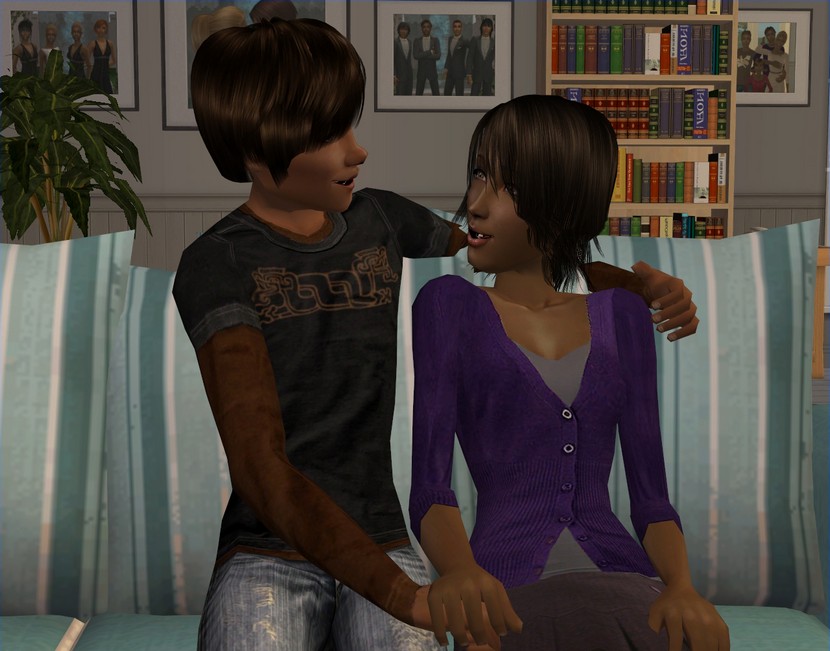 Noah is more interested in me these days than he is in anything else anyway.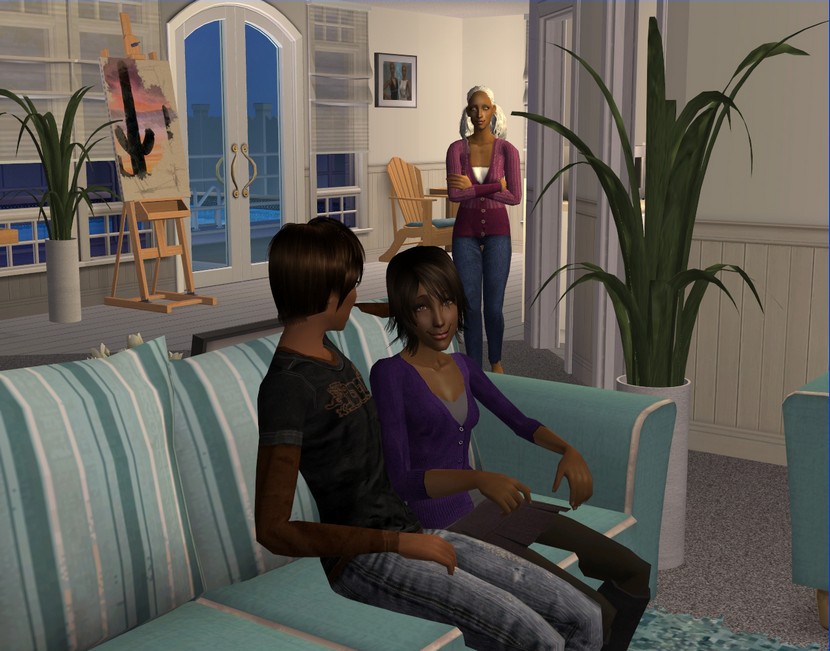 I think Grandma has a sixth sense or something. She always seems to wander into the room when Noah's getting a bit grabby. Just her presence is enough to slow Noah down.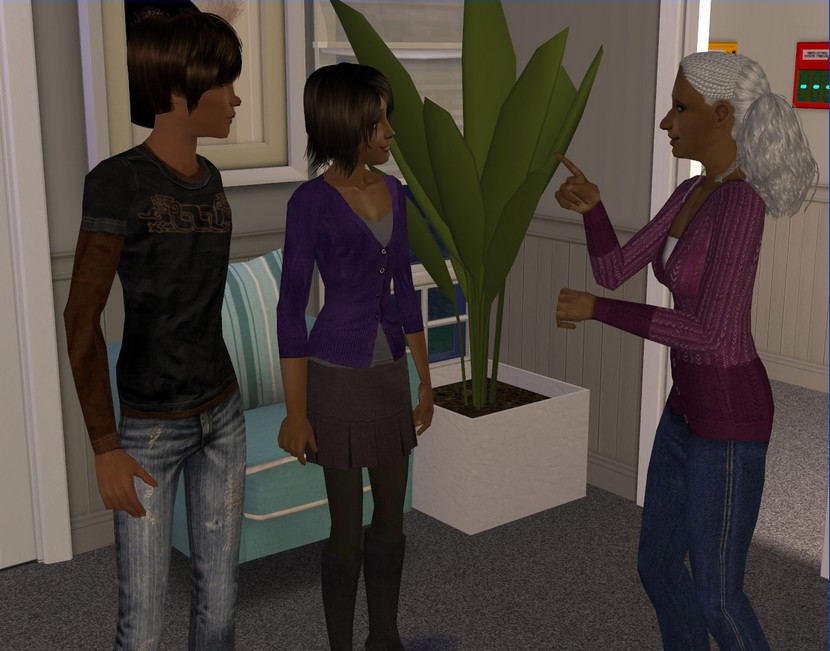 It was Grandma that instituted the "no boys in the bedroom" rule. She's a bit conservative about that kind of thing.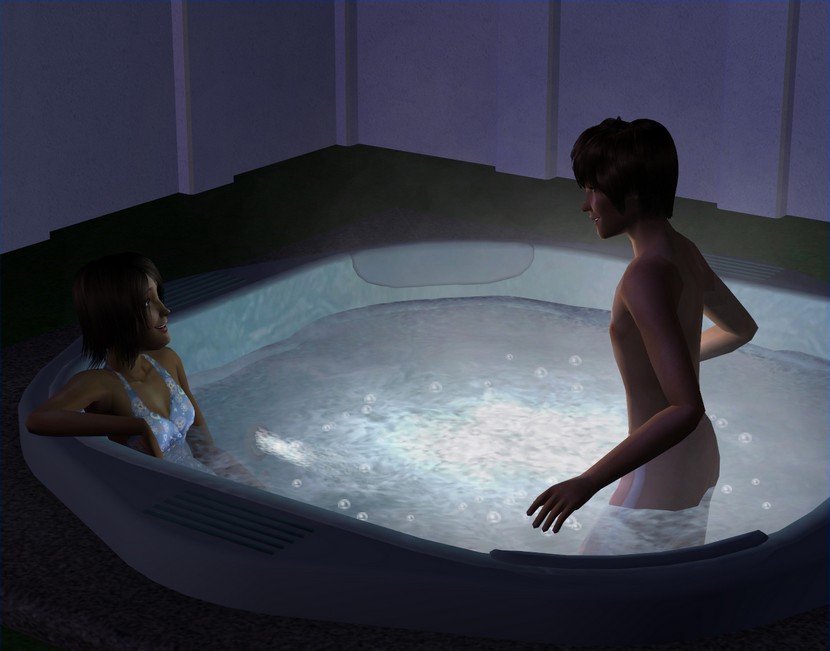 But she's not watching all the time. Noah dropped by one night when Grandma was asleep and my parents were out and we decided to take advantage of the lack of parental supervision.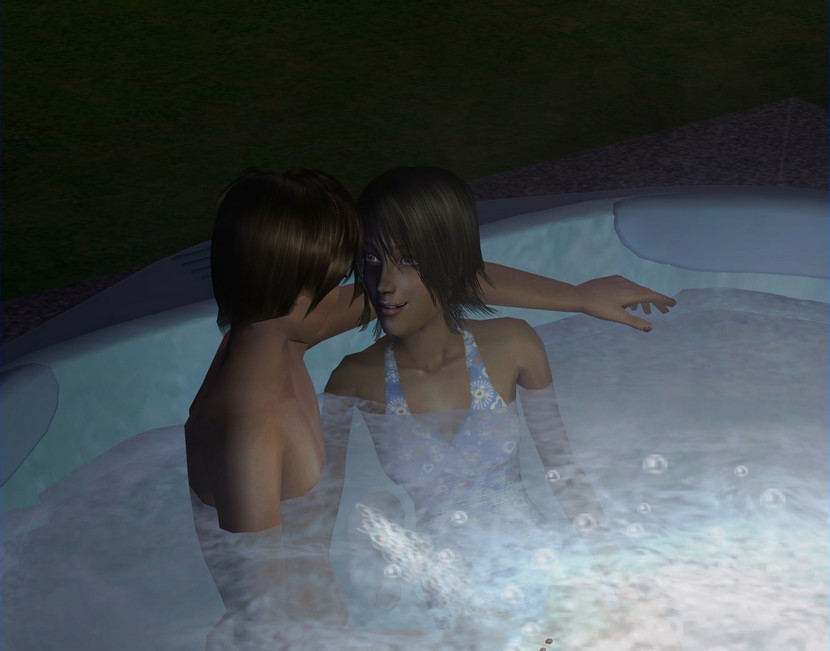 I guess using the hot tub is following the letter but not the spirit of the law.
I never really imagined losing my virginity at 15 but I don't regret it either. We've been together for two years now, have known each other for much longer and we were responsible about it.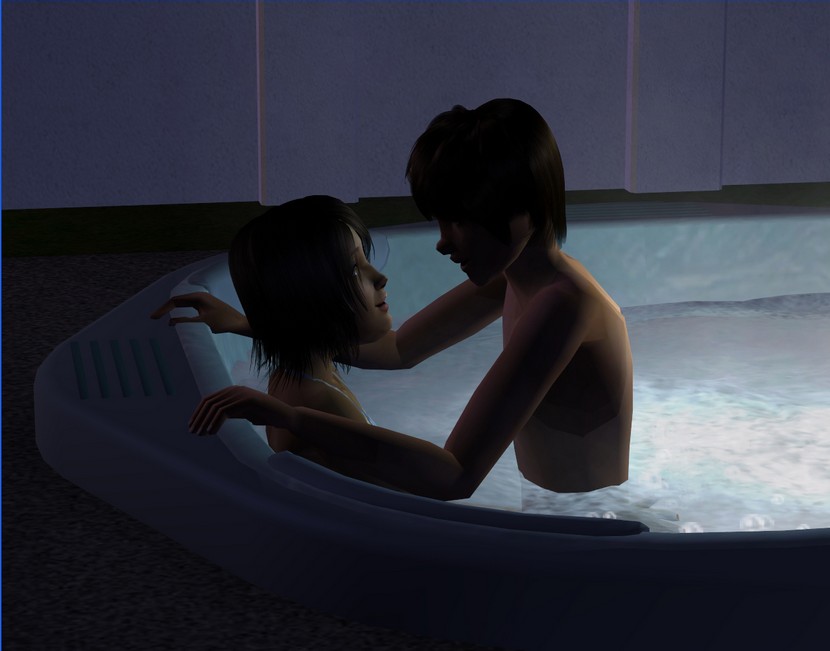 And I really love Noah and I think he loves me too.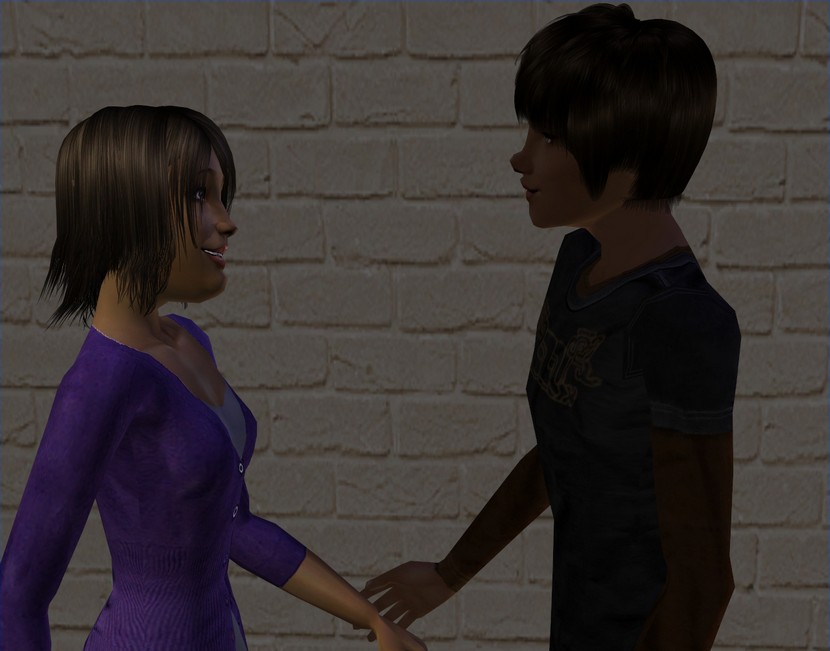 Next year is going to be really hard for us, because Noah will be off at college and I'll still have two more years of school.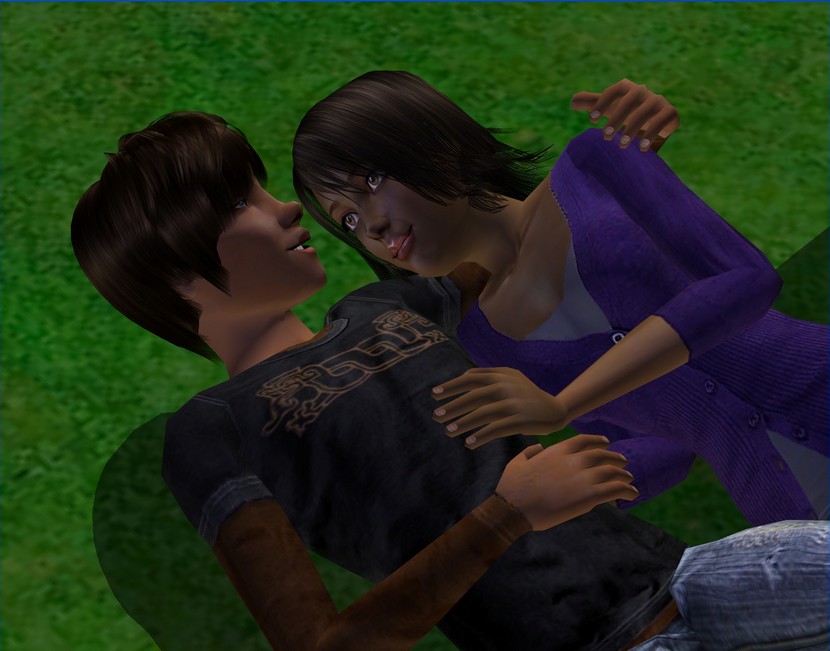 I hate even thinking about that. I just really want to make the most of the time we have left until then.
Extras: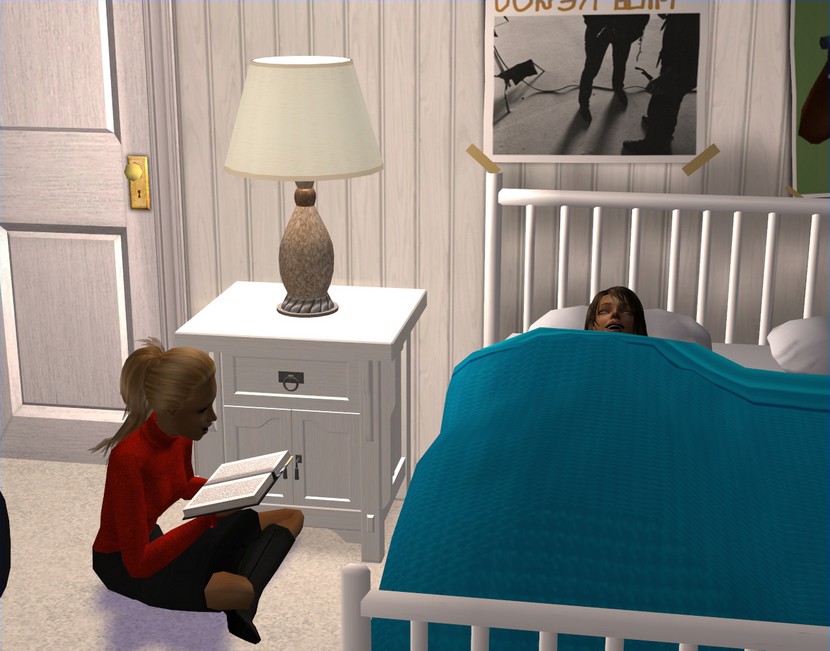 I think I knew this could happen but I've never seen it in my own game!
I think Zaria's little girl might be a little past bedtime stories now. Seriously, why is this even enabled for teens? It reminds me of that children's book
Love You Forever
which creeps me the hell out.
Notes:
Title is from Sunday Best by Washington.
Zaria's office is Josh's old bedroom. So he better find an apartment with Connor the second he graduates, because if he has to move in with his folks again, he'll be on the couch!

The Governor's Scholarship won't necessarily be awarded every time I send kids to college but it can be given to only one student per year and is awarded on the basis of financial need and academic merit. It will pay full tuition for four years of college (they're on their own if they want to do post-grad!). For 2036, I'm only sending Adelaide and Noah off and both their families can well afford college, so I won't be awarding it until at least 2037.

More with Emma in her update. Poor Noah...I don't think he's ever got an update from his perspective. His sisters are spotlight hogs. ;)

Jessica and Noah woohooing in the hot tub was ACR's doing. I thought it was kind of funny that I'd already set up that picture of Kit instituting the no boys in the bedroom rule and then they headed out to the hot tub! Sneaky. It'll be interesting to see how they do once Noah goes off to college. In my experience, interest tends to wane but there are always exceptions to the rule.