Round 31: September 2033 (Spring)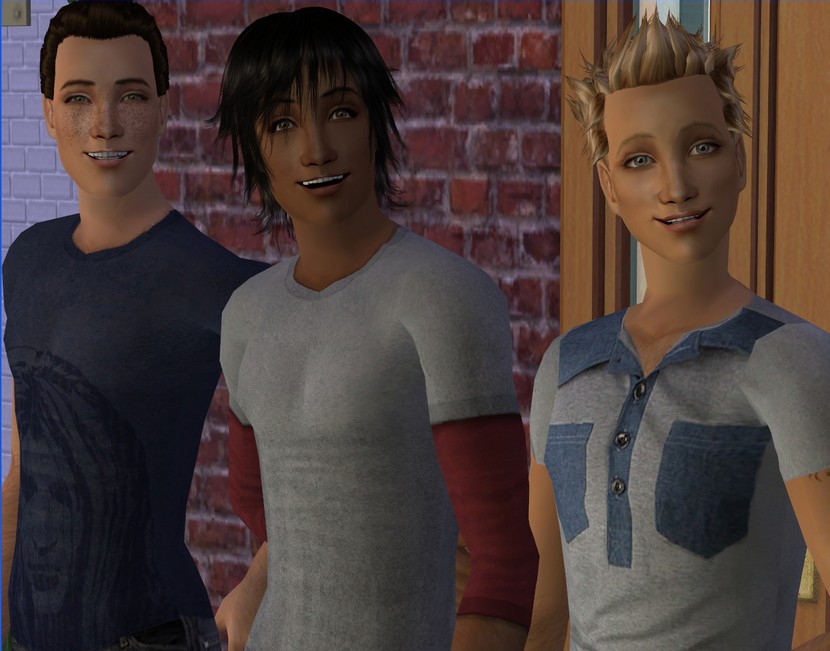 Narrated by Dominic Lachance
Nathan has been in the foulest mood lately and he hasn't been the most fun person to live with.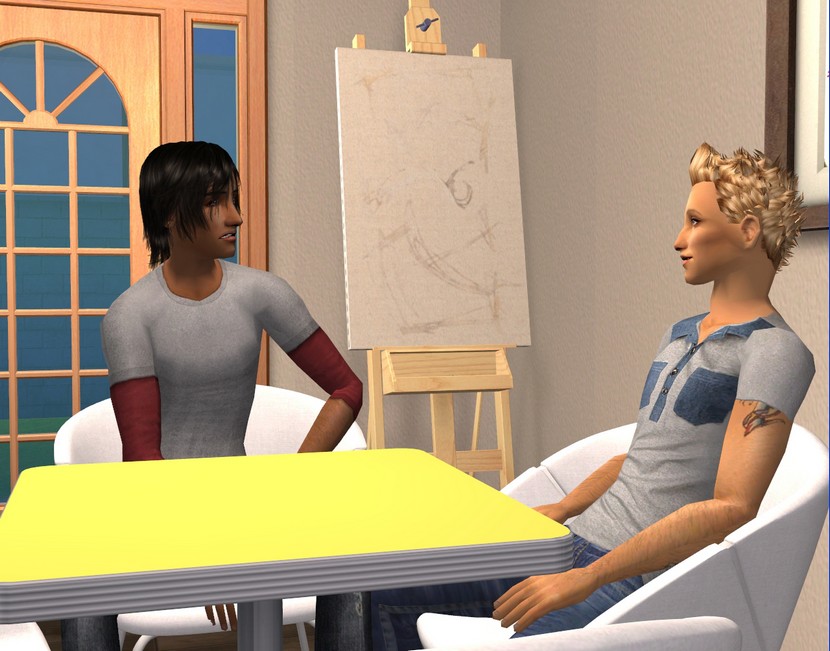 Amar and I have sometimes felt like we've been walking on eggshells around him. When he walks in and he's in one of his moods, it's just best to shut up sometimes.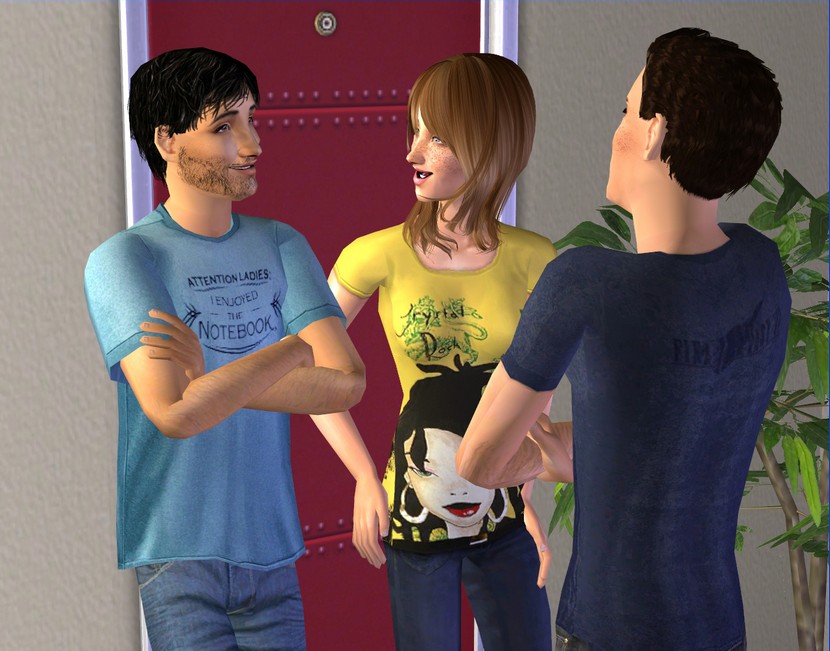 Hope came over to visit him and she brought Malcolm with her. Apparently, they're back together.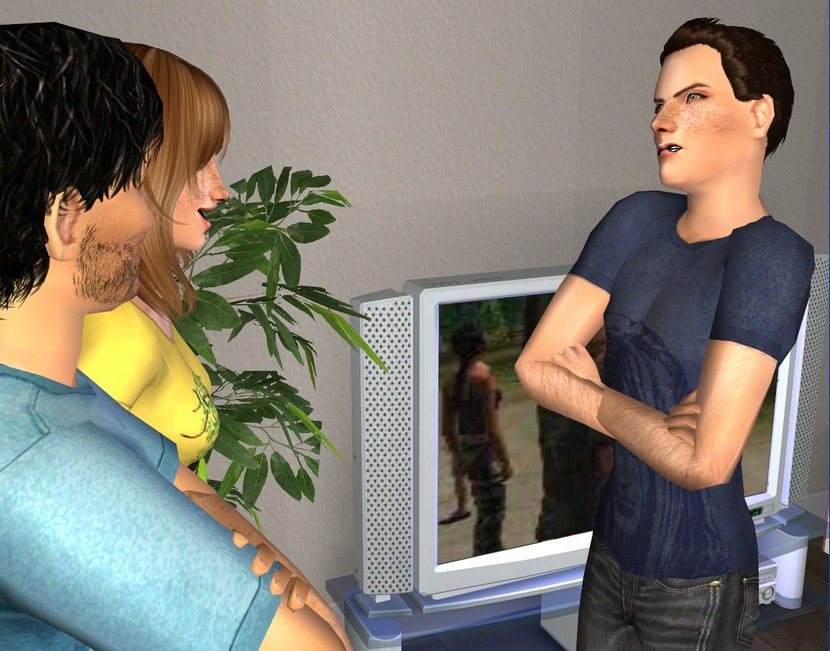 Knowing Hope, she probably brought Malcolm with her specifically to antagonise Nathan. Nathan was pleased when they broke up a couple of years ago, because it meant he didn't have to see Malcolm any more.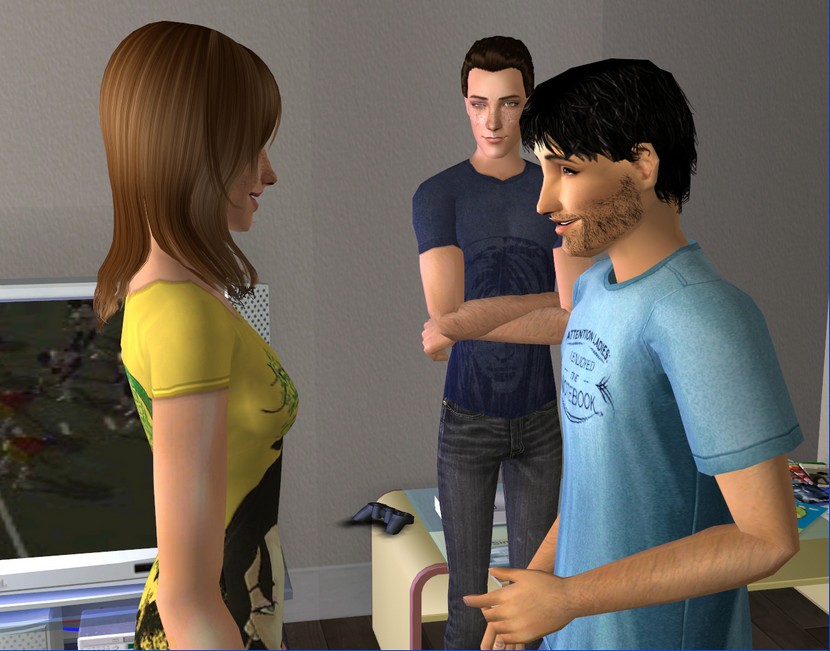 Nathan has never liked Malcolm, so he didn't exactly welcome the news of their reunion but he wouldn't have taken it quite so badly if he wasn't already in such a bad mood.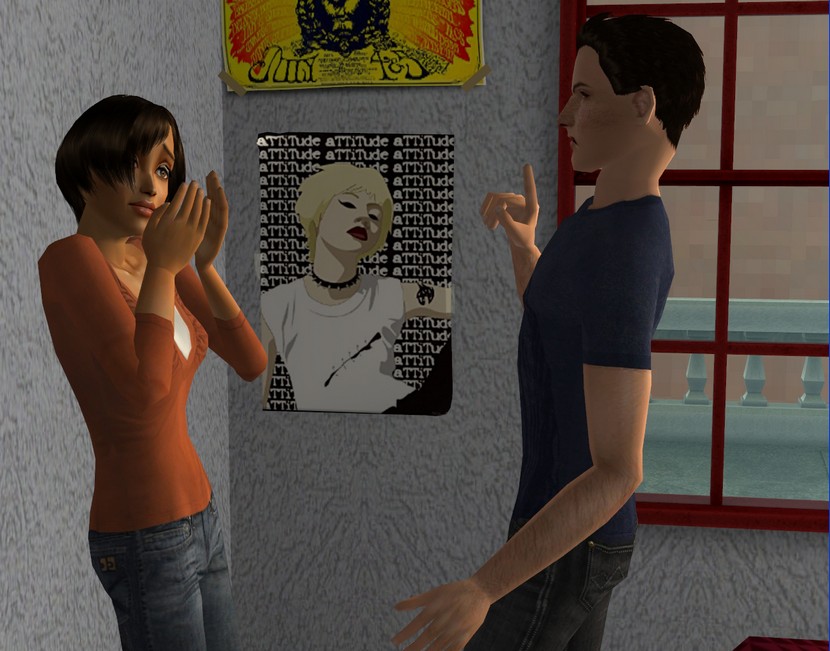 A couple of weeks ago, he broke up with his girlfriend Julia. They'd been together for four years, so it was a pretty big deal.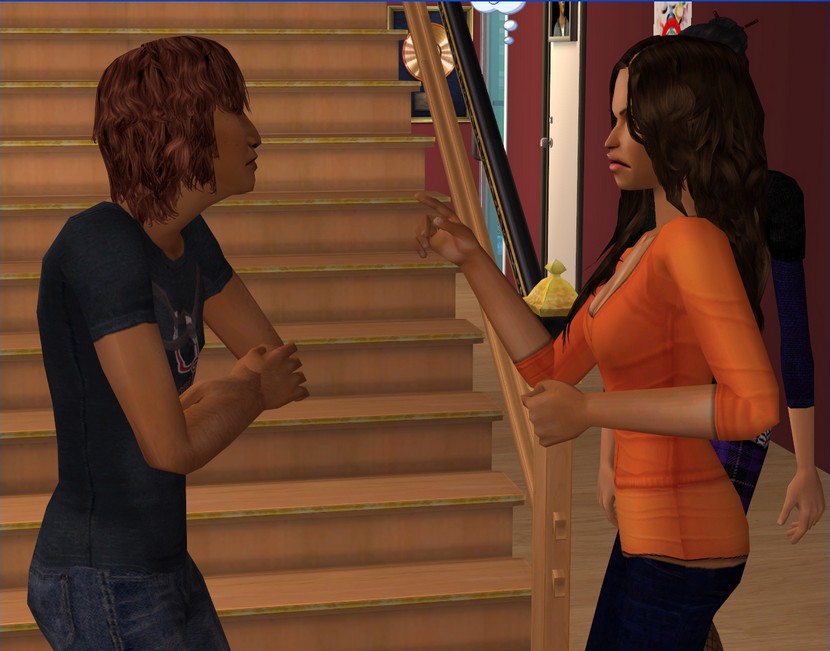 Julia has always had anger management issues. All the time she and Nathan were dating, Julia would still fume every time she came across Jack, even though it had been years since she caught him with
Sophie
.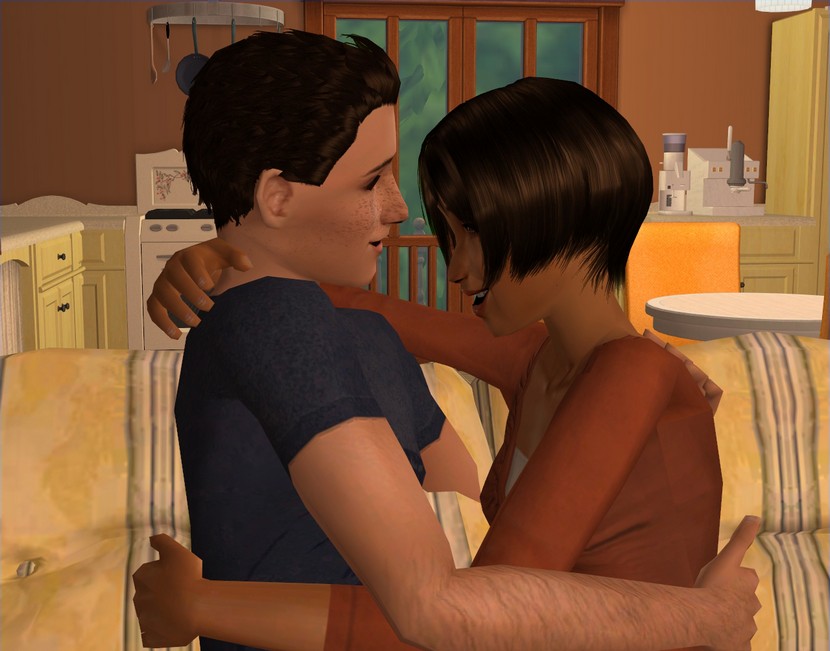 Nathan's never liked that about Julia but until recently, he'd managed to ignore it. When she was with him, she acted pretty normal.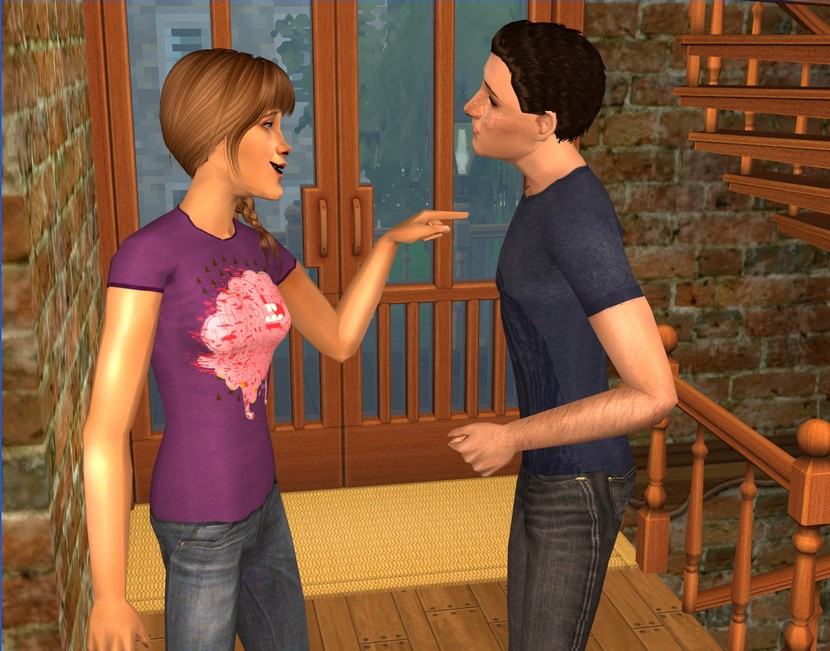 A bit before they broke up though, Nathan ran into Rebecca Kirby and they started hanging out. He liked her during his freshman year but never had the guts to say anything.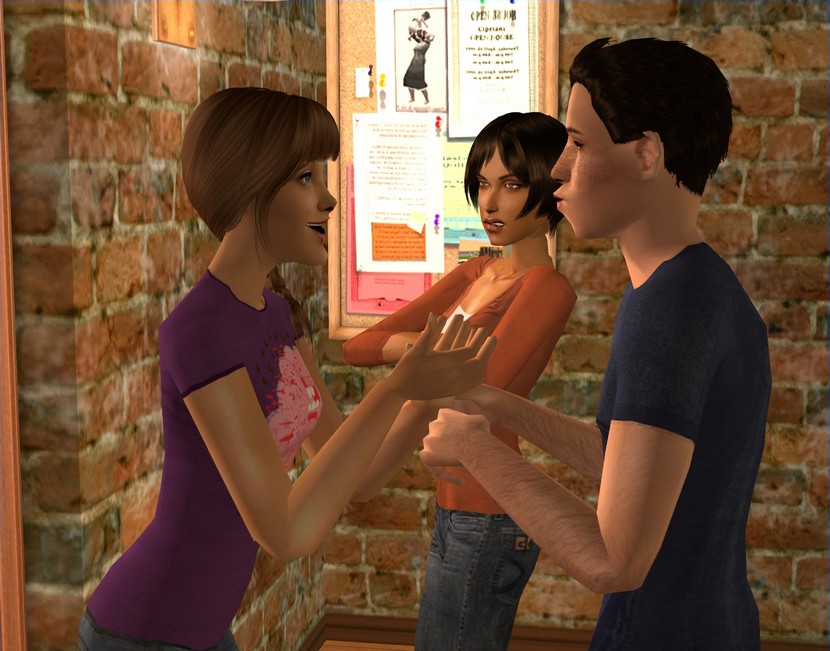 Nothing happened between Nathan and Rebecca but Julia just couldn't stand the fact that Nathan was spending time with a woman besides her.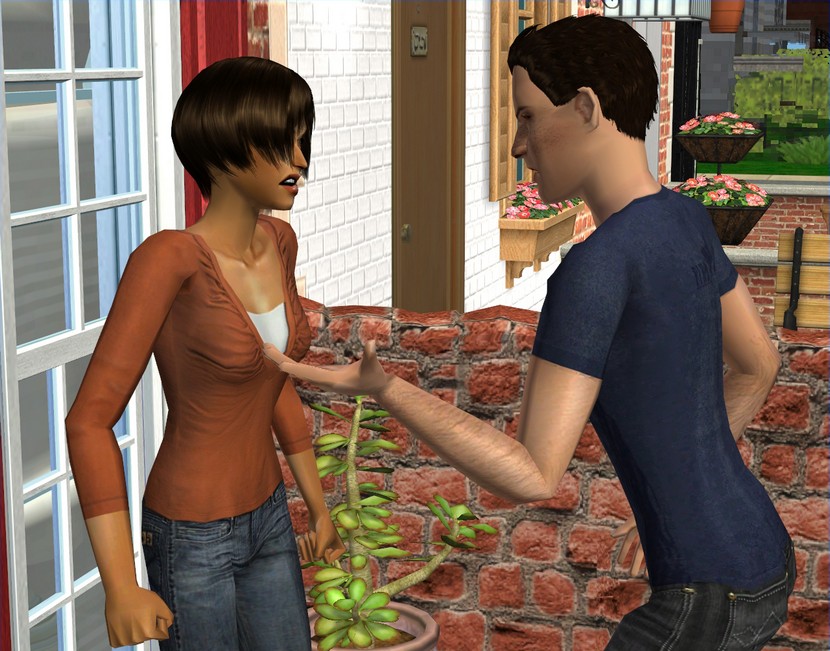 I can understand that but she just approached the situation in the wrong way and flat out accused Nathan of cheating on her.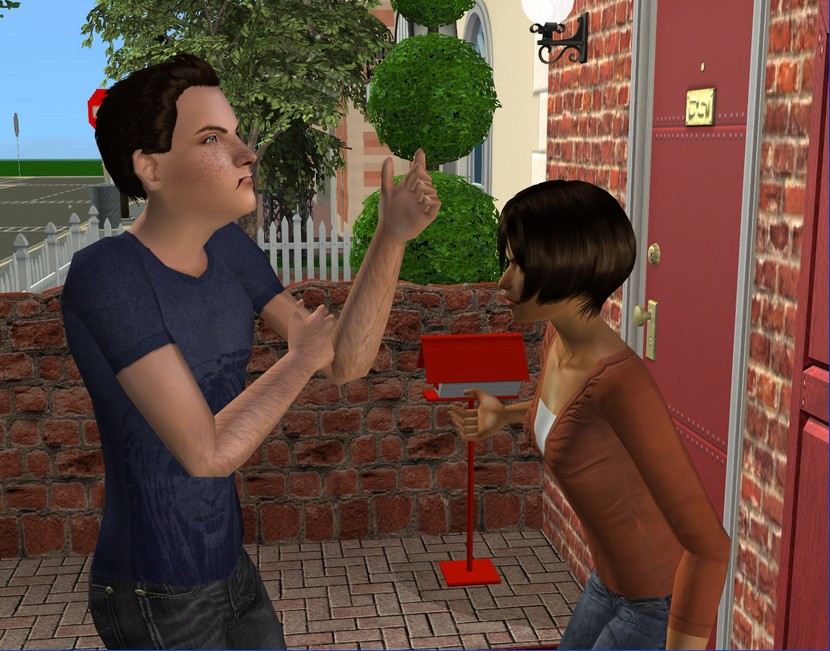 He denied it but Julia kept on and on about it, insisting he was lying.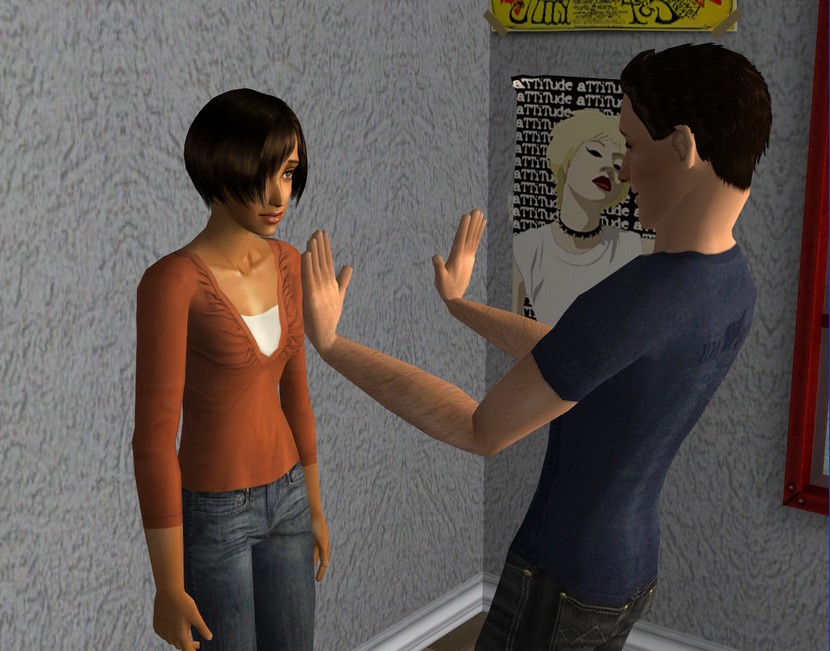 Nathan finally had enough and he ended it.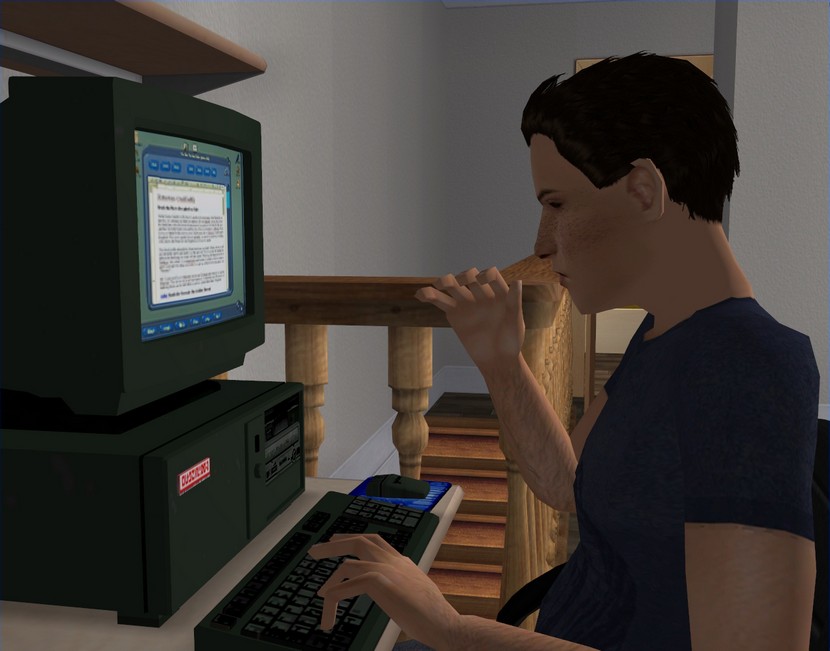 Nathan has been quite sulky since that happened and he's been working even harder than usual to distract himself.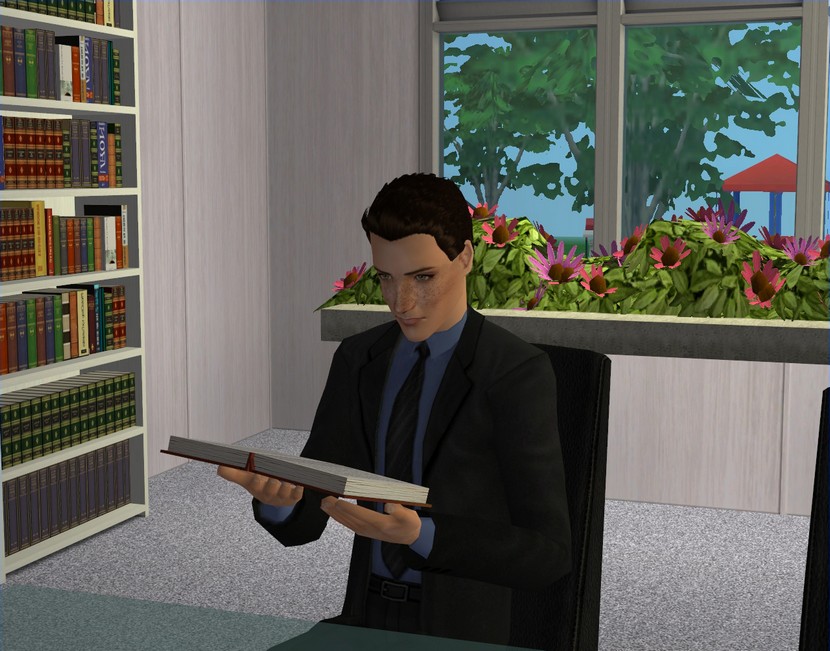 Sometimes that's at home but more often recently, it's been at the law offices where he works part-time. He goes in there to study even on his days off.
Most of the people working there are much older than him, so on his lunch breaks, he ends up talking with the only other guy our age in the whole building, Zane.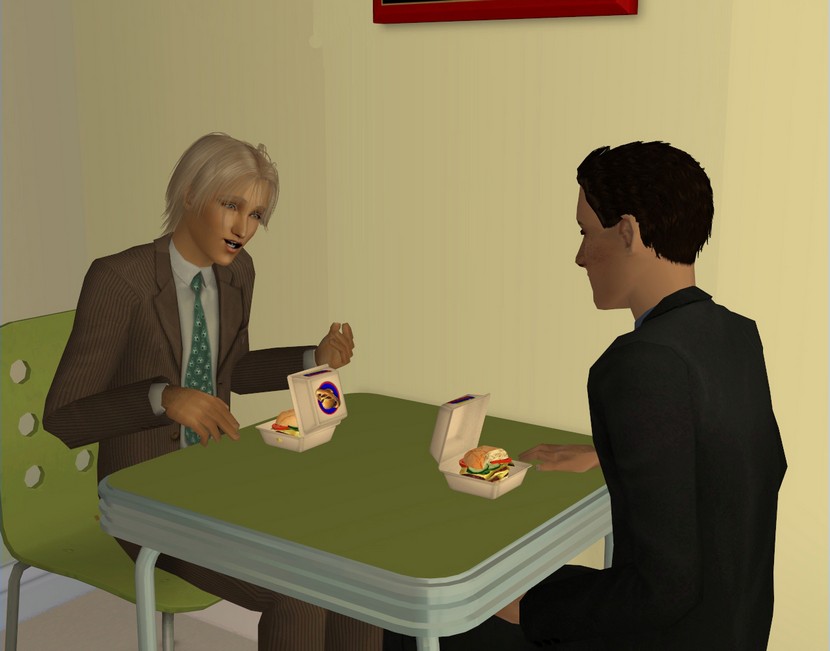 Zane doesn't actually work in law. He's a junior executive but the law firm Nathan works for shares a building with a few other offices.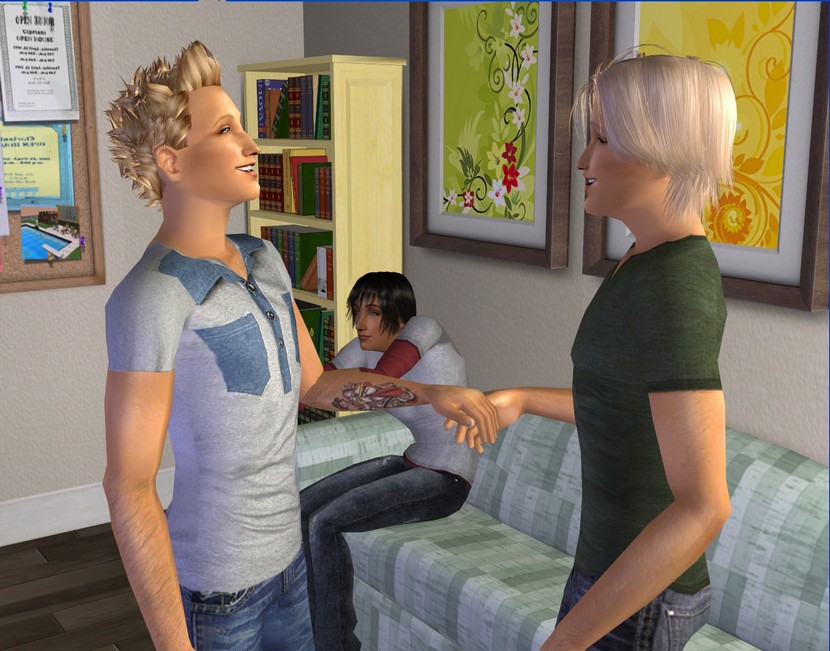 As it turns out, Zane is Amar's younger brother! Zane hasn't lived here in Exeter long, so Amar hadn't ever mentioned him to us by name but they seem like they have a decent relationship. Even though it almost seems like Zane is the older brother sometimes.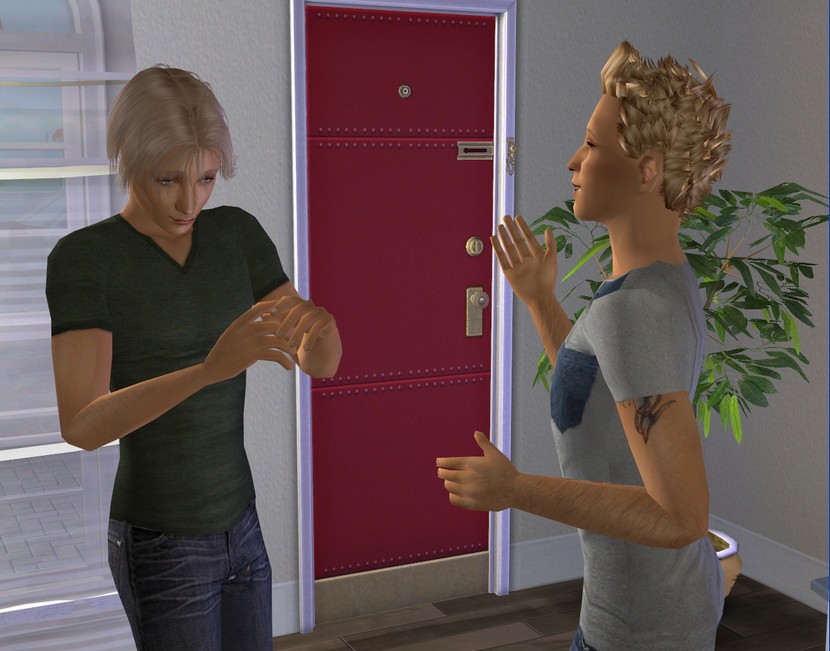 Zane is Amar's opposite in just about every way. No one would ever call Amar shy but Zane is quite reserved. He gets so uncomfortable with Amar's stories of his wilder days.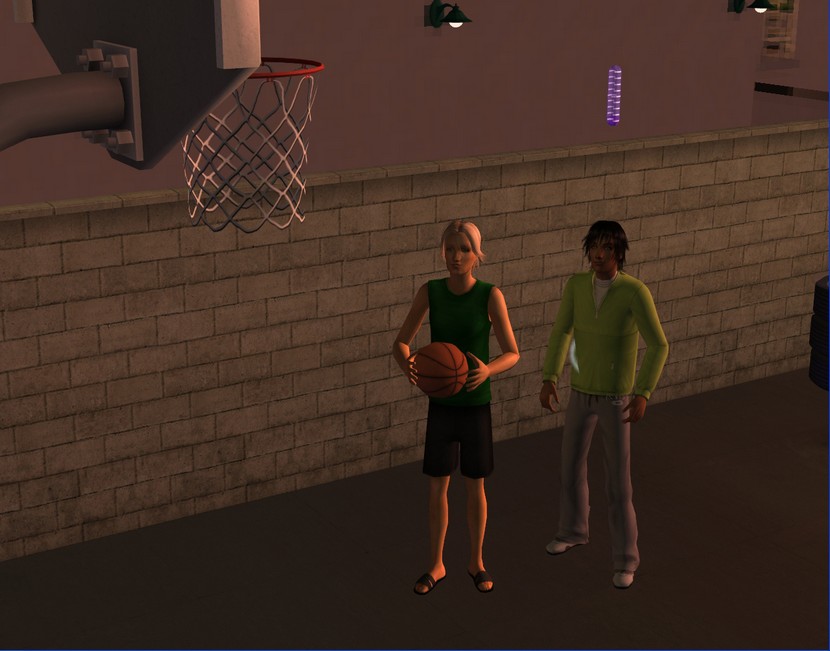 And unlike his older brother, Zane is very active. He hangs out a lot at our complex, because we have a basketball court and his doesn't.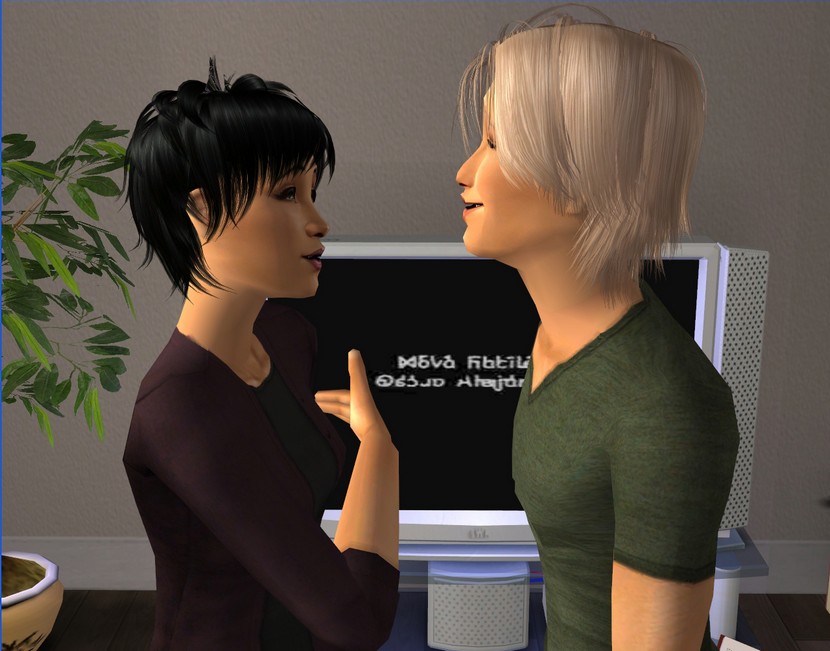 The biggest difference between them is that Amar has been with countless women and Zane has been with the same girl, Chloe, since the first week of college.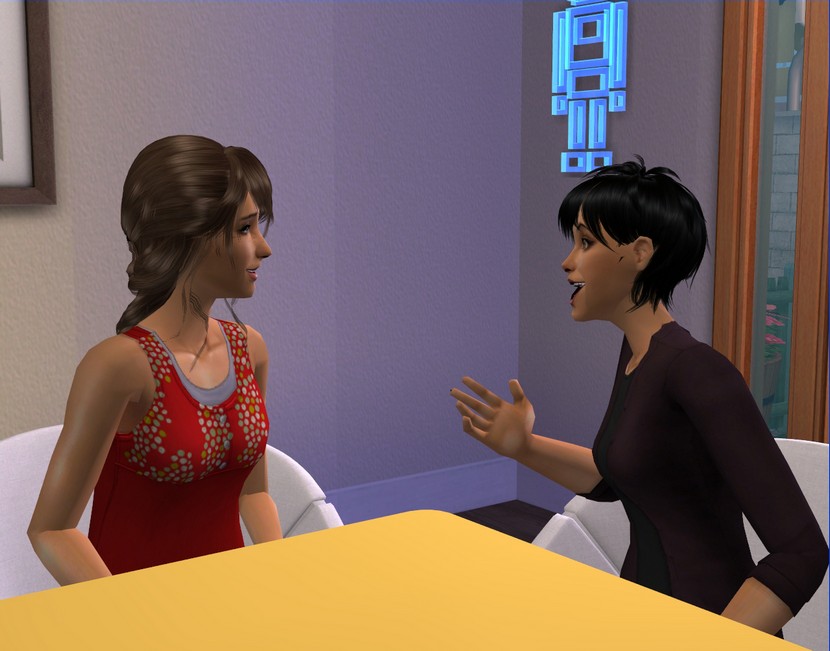 Chloe took a shine to Leslie almost immediately and they've become good friends.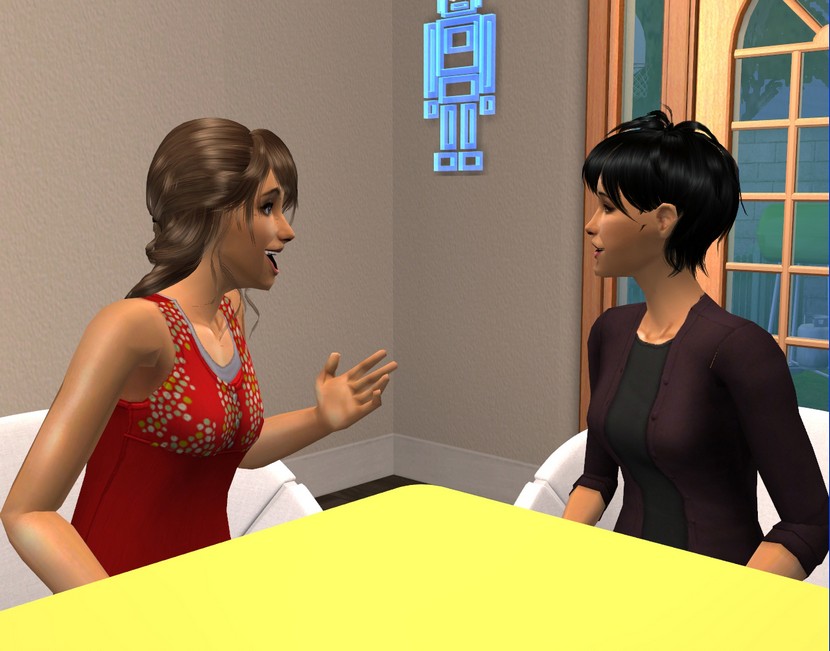 They're both scientifically-minded, so they have a ton to talk about.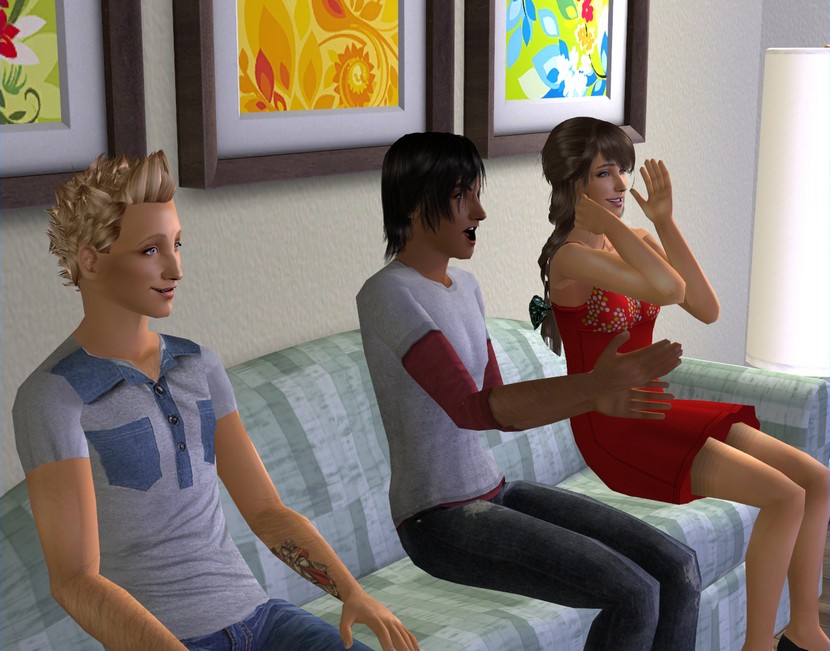 Leslie's so sweet and people tend to warm to her really quickly.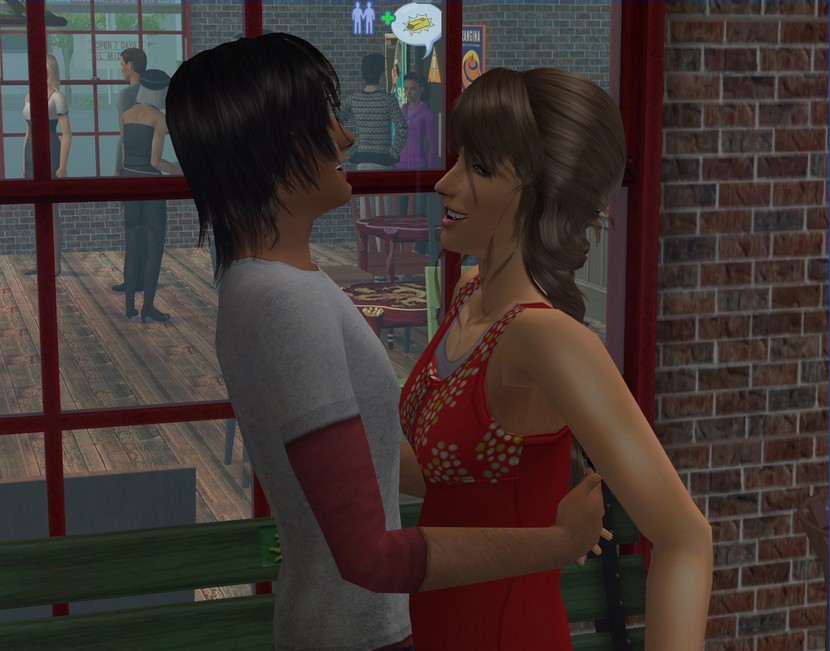 I know I did, anyway.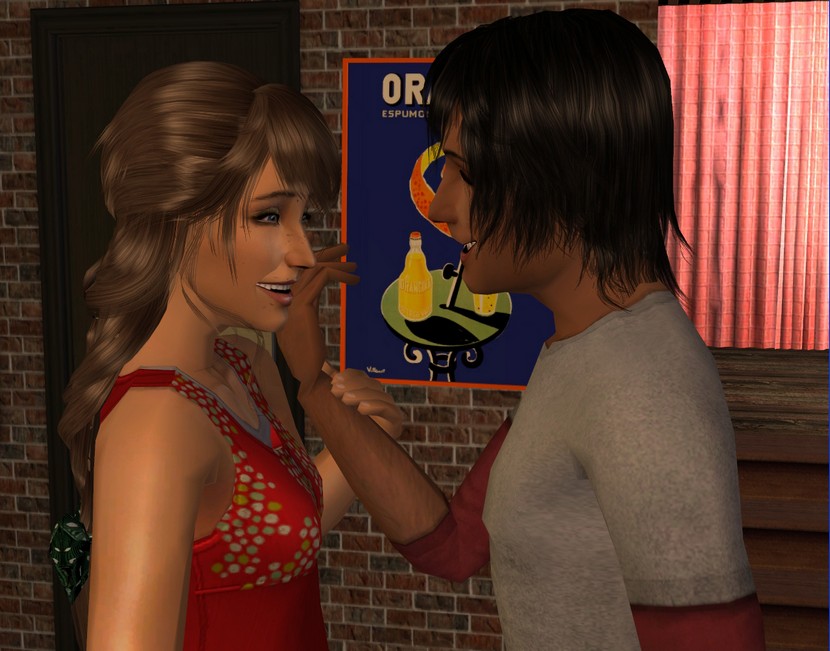 I went into this not really sure if I was ready to start dating again after
Tessa
but I can't imagine not being with Leslie now.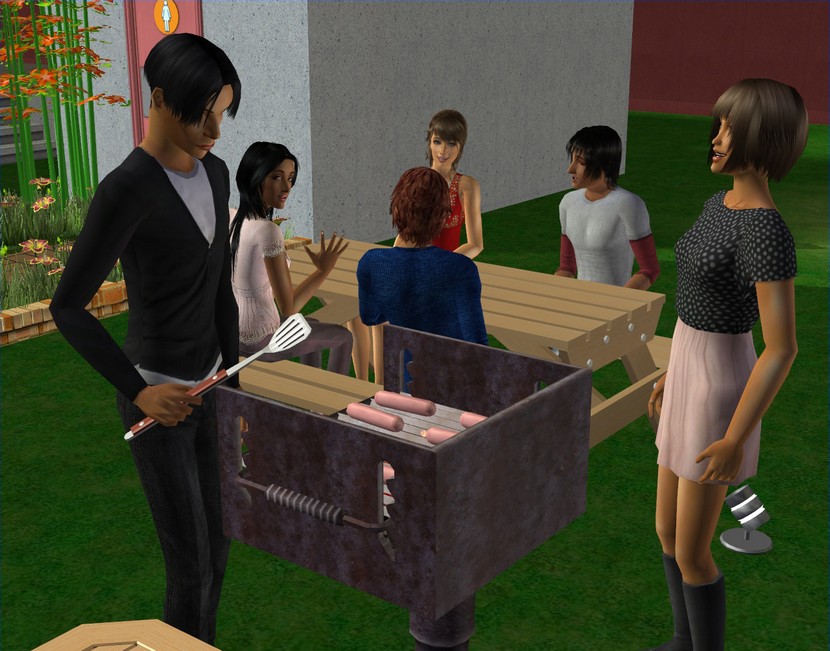 My family all love her as well, which is so important to me and Leslie genuinely enjoys spending time with them too.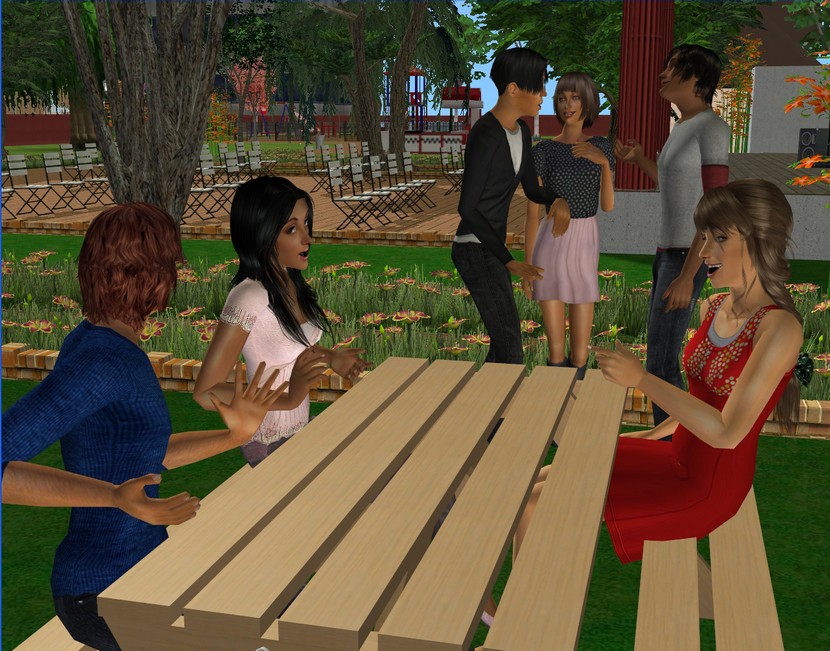 I see my family all the time, especially Audrey and Edward, so it's essential that any girl I'm with likes them.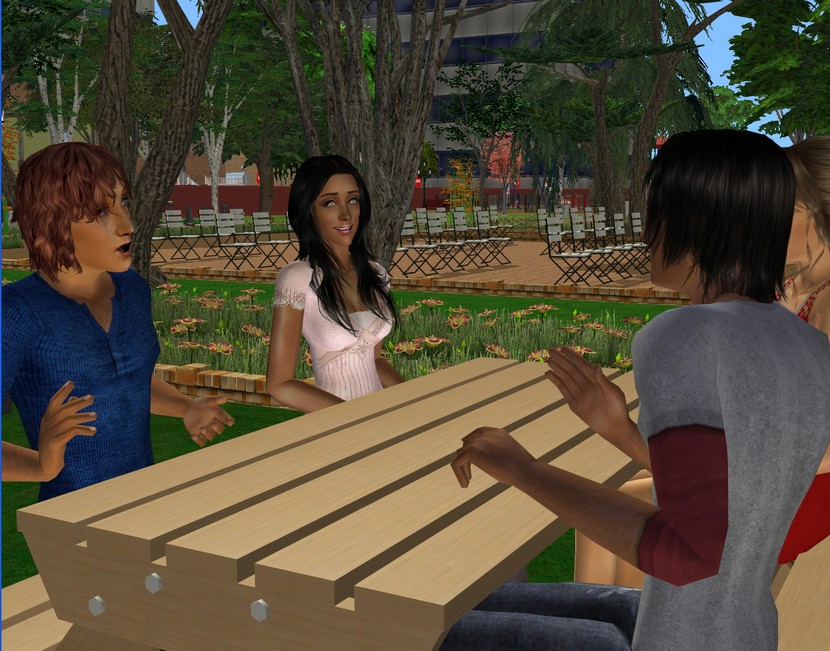 Audrey is taking a little bit of credit for us getting together; she was the one who finally spurred me to go out and start dating again.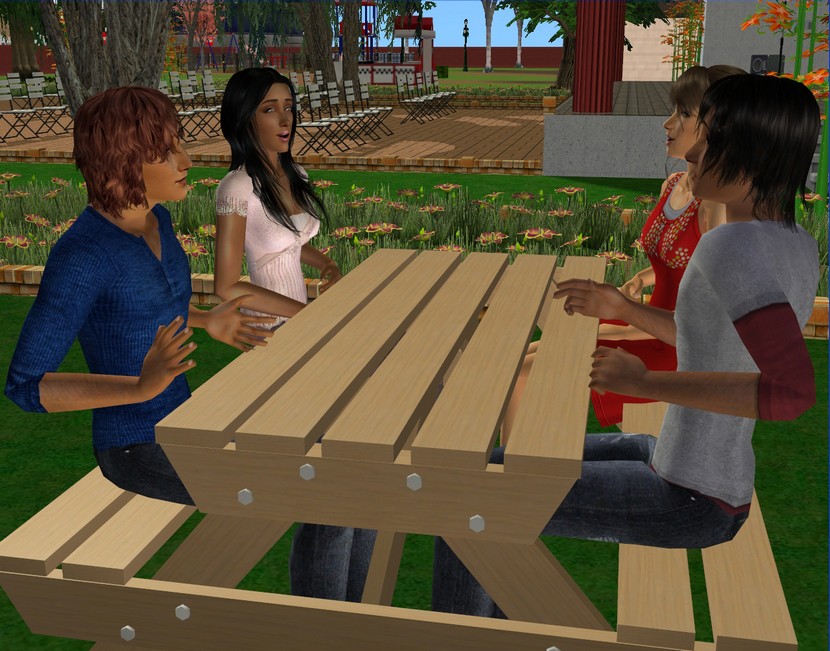 I'll let her have that, even though it's not like she introduced us or anything. I'm grateful that Audrey gave me that little push to put myself out there again.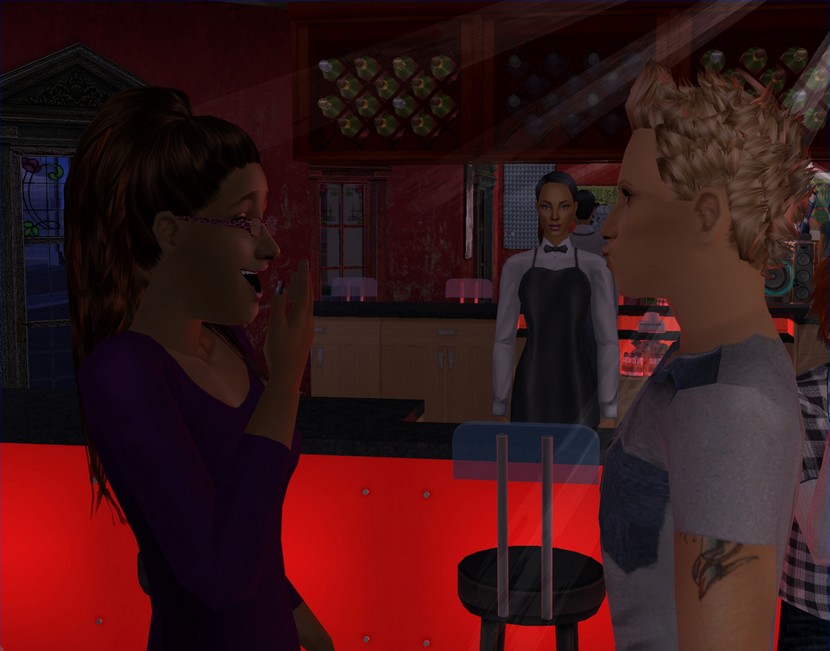 Amar has been with Adrienne for a few years now and that's the longest relationship he's ever been in. They're not walking down the aisle any time soon but even being with just one girl is relatively new for Amar.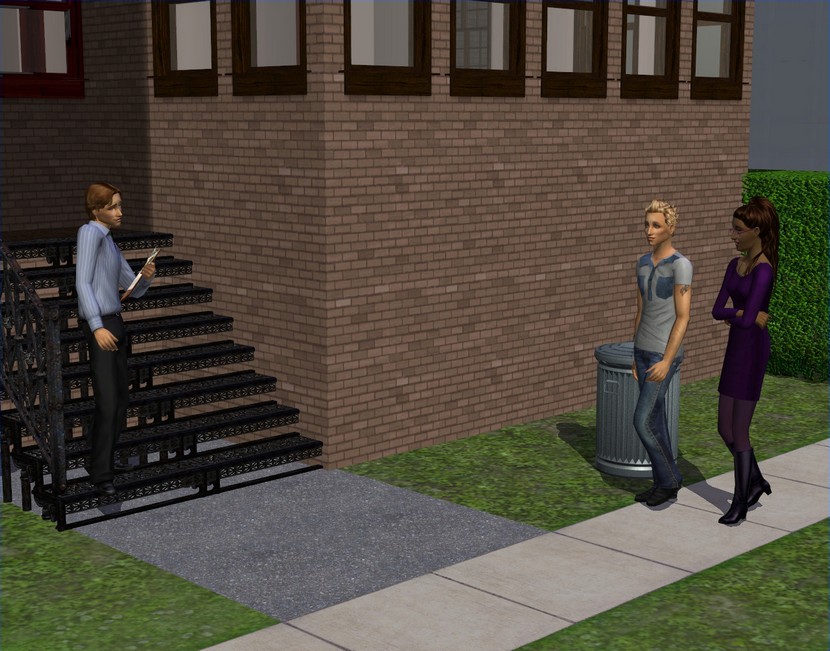 Amar is 32 but he's only just now getting around to doing adult stuff, like serious relationships and home ownership. For the last few months, he and Adrienne go out house hunting every Saturday morning.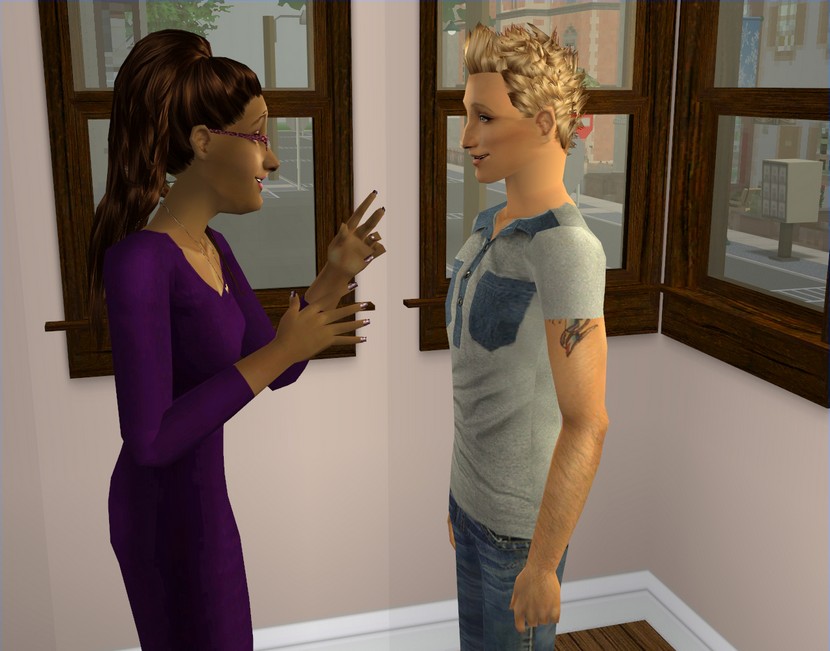 This week, they finally found a place he likes. Amar made an offer and it was accepted. It's vacant at the moment, so as soon as all the legal stuff is in order, he can move in.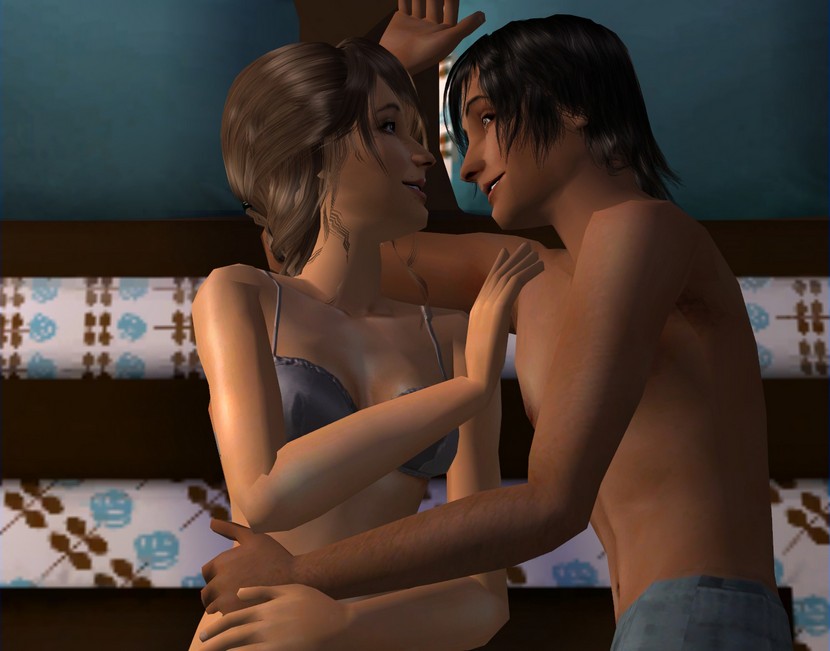 Once Amar leaves, I think we might need a third person to help with the rent and I've been thinking about that third person being Leslie. She's over here so much anyway. We haven't spend a night apart in a long time.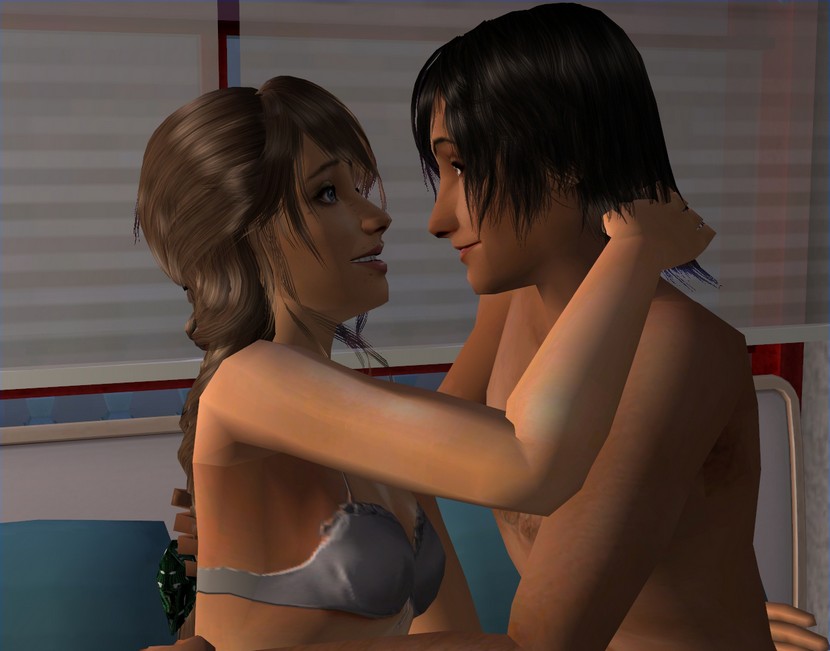 Leslie has a little apartment of her own a couple of blocks away and we do go there sometimes too. But I don't see the point of maintaining separate residences when we're together all the time anyway.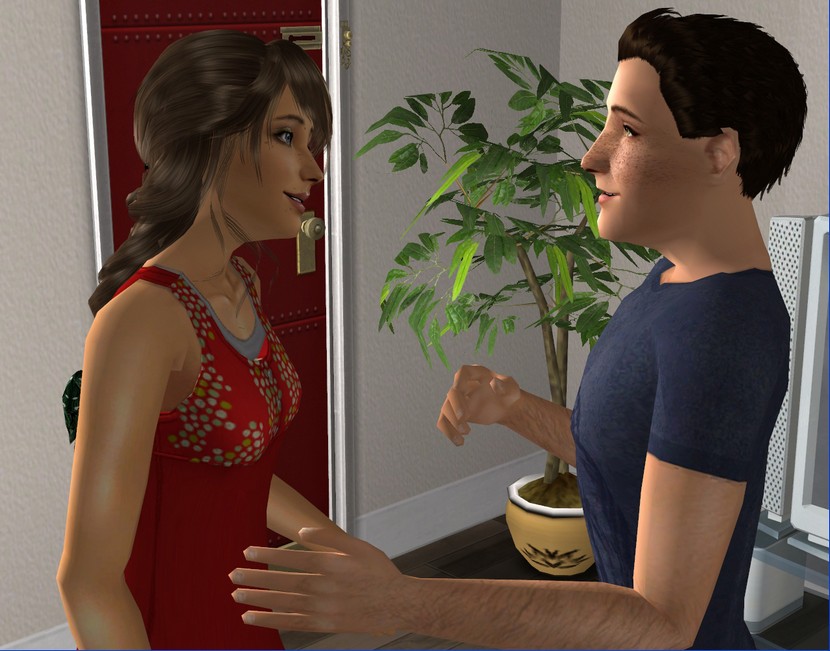 I haven't actually talked to her about it, because I want to run it by Nathan first and see what he thinks. Nathan does like Leslie, so I don't think there'd be any huge problems if she moved in.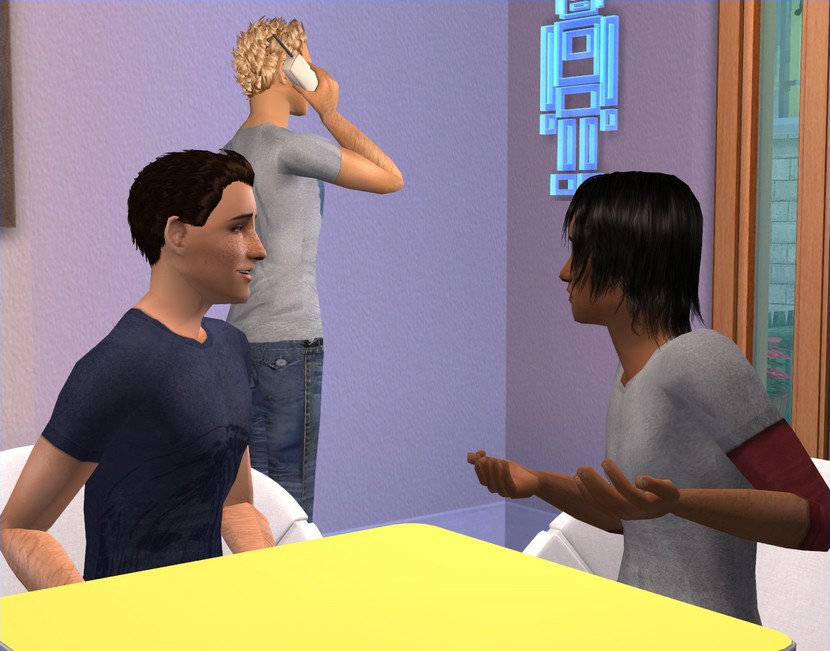 But I don't want to make Nathan feel like a third wheel in his own home either, especially not while he's still so down about the whole Julia thing. Maybe by the time Amar moves out, it'll be a better time for Nathan to talk about it.

Notes:
Title is from Blue Jeans by Blur.

The Julia/Nathan/Rebecca drama, in case you were wondering, was mostly in the apartment building Julia and Rebecca both live in. That's going to be an awful lot of fun for Rebecca now. She and Susannah live right across the hall from Hope and Julia.

The house Amar is buying is one of Maisie's fake rowhouses. It's a really perfect size for him and it's just across the street from where Nathan and Dominic are living. Looking at the job Maisie has done decorating hers though, I really need to get on with sprucing mine up a bit!

Leslie is too cute. Everyone Dominic introduces her to, she wants to be friends with them. She's really keen on being accepted into his family. I really love Leslie and Dominic together. I took pics of just about everything they did, from multiple angles.

I didn't say much about Zane, seeing this was from Dominic's perspective but he and Nathan made friends

so fast

! I'm still not sure how it happened. Zane and Chloe are living together next door to Rob and Patience and there's a tiny bit of info about them on my Playable NPCs page. They lived in the same dorm as Jack and Audrey and fell in love on their own, culminating in a woohoo session on the couch (so, "reserved" my ass, in other words!) I decided to make them playable NPCs and only then did I discover that Zane kind of bore a resemblance to Amar, so I decided to make them brothers. I think I may have told you all that before but I'm not sure. Anyway, if I did and you missed it, now you know. :)