For
Nick
and
Sarah
, there are only a few months to go until the birth of their third child!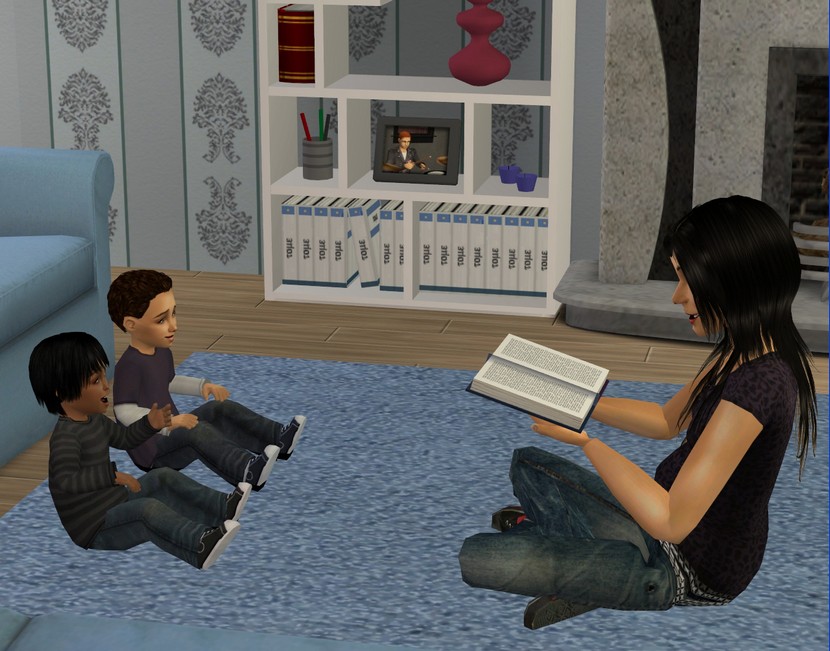 Thomas
and
Ryan
are enjoying lots and lots of quality time with their parents while waiting for their baby brother or sister to arrive in February.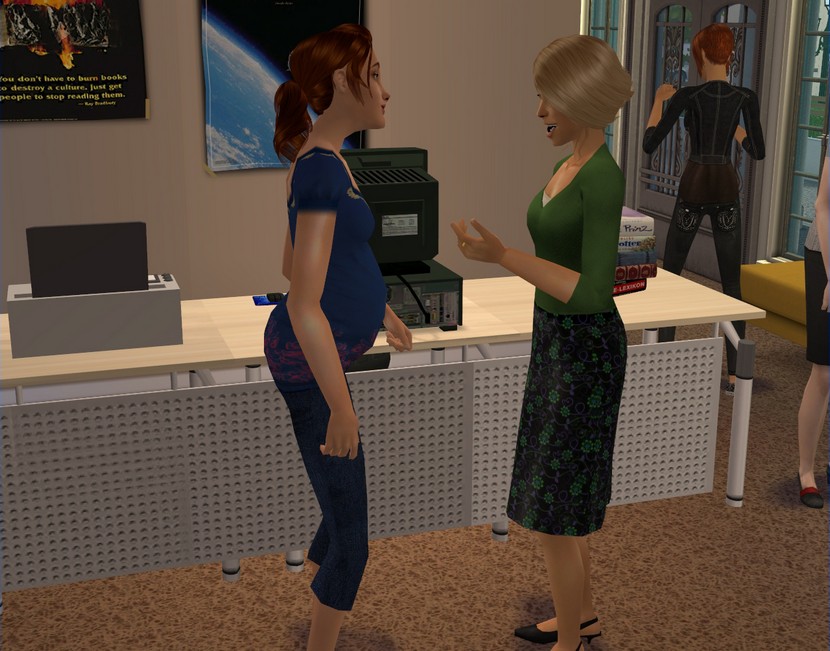 Currently due with baby #5,
Ione Moretti
is relieved to have finally found a job. Ione's best friend
Lia
needed some more help around the library and Ione was a natural choice, considering her literature degree, not to mention her connections.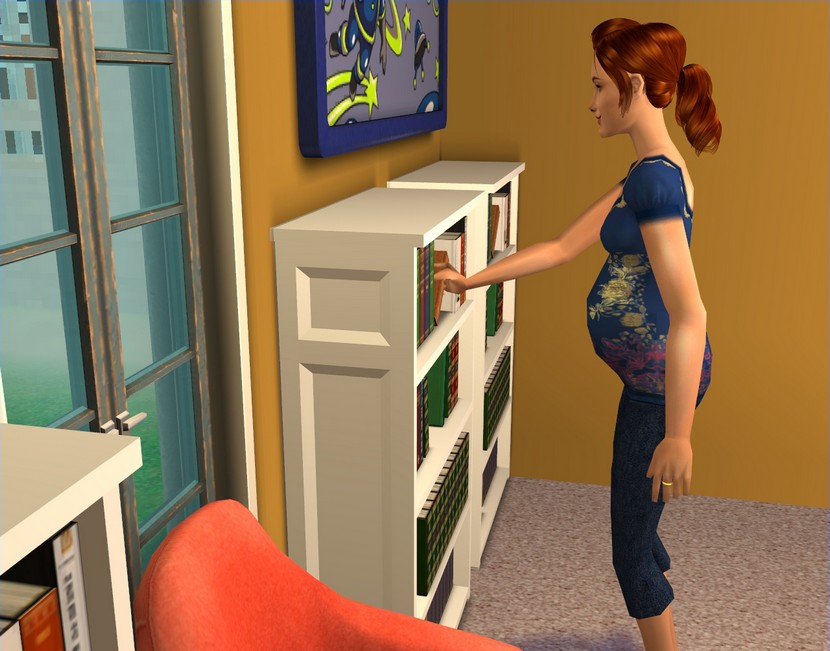 It's not something she's planning to do forever but Ione is glad to be able to earn some extra cash for Christmas, and for the new baby.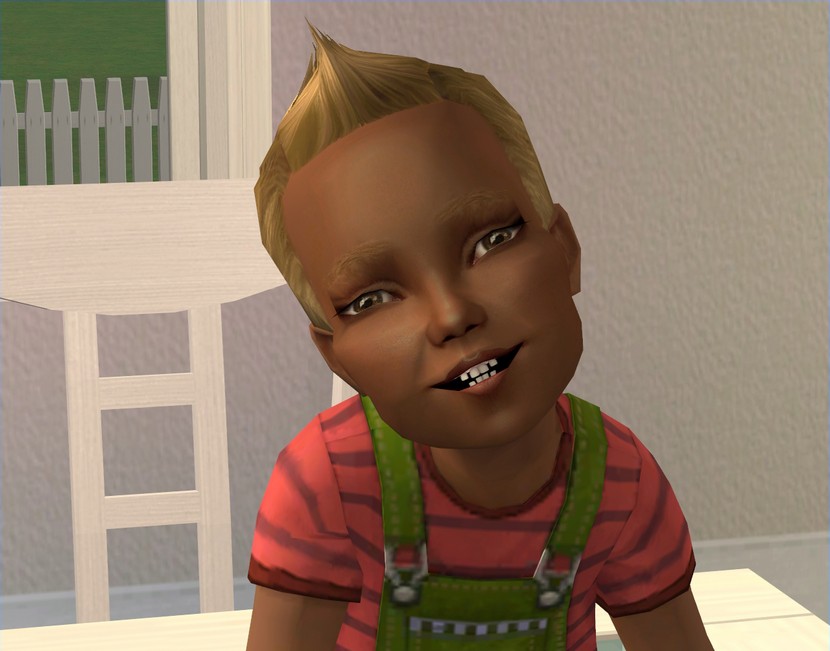 As well as celebrating Christmas,
Rose
and
Joanna
are also celebrating the first birthdays of their twin sons, Levi and Will. This is
Will
...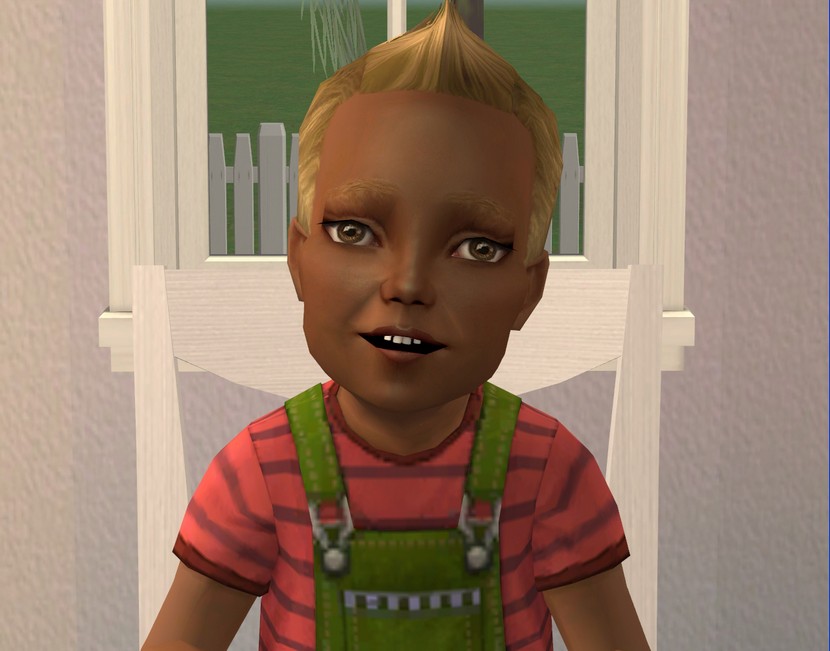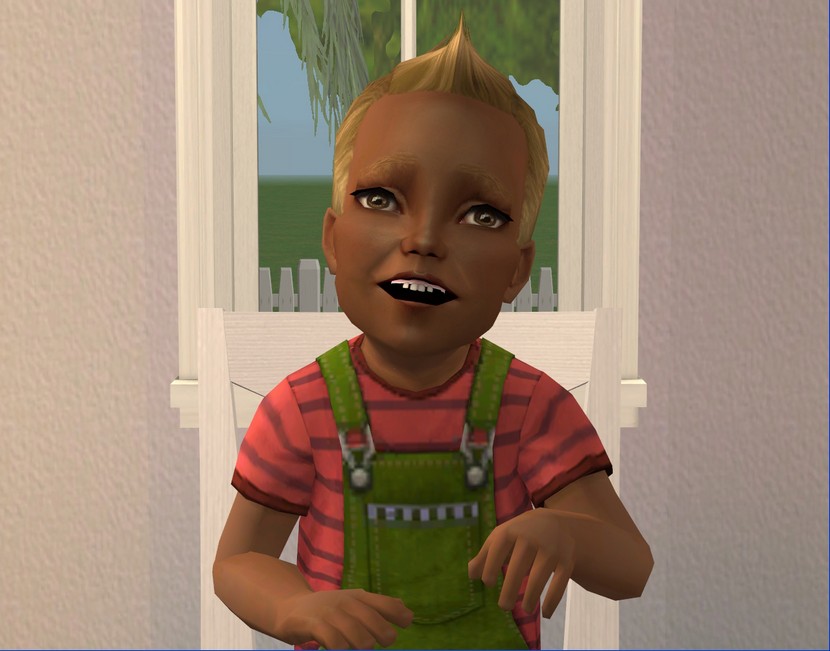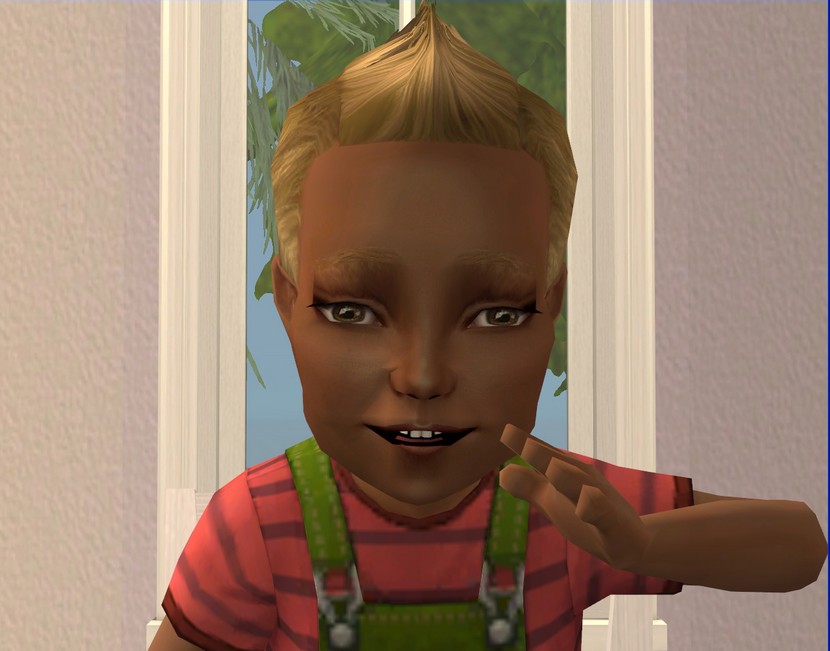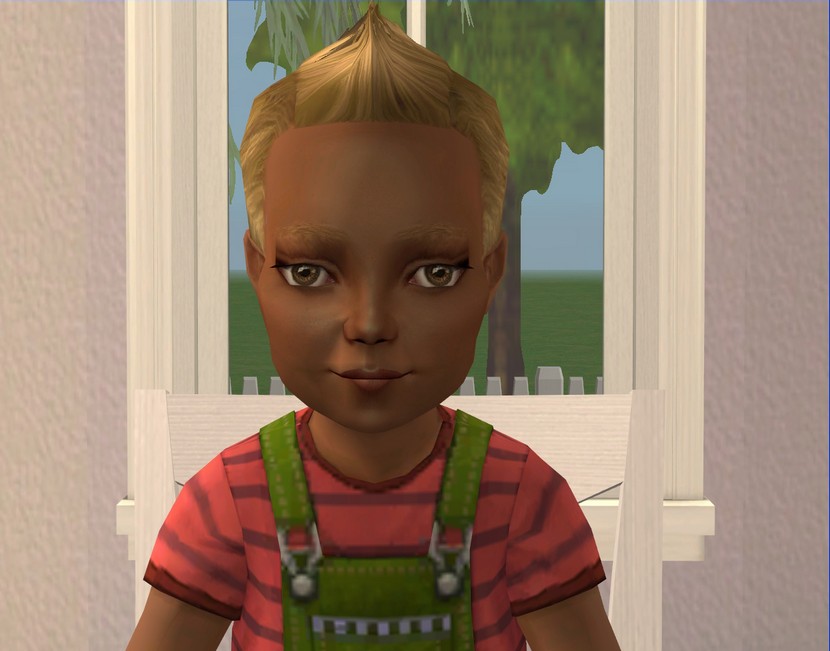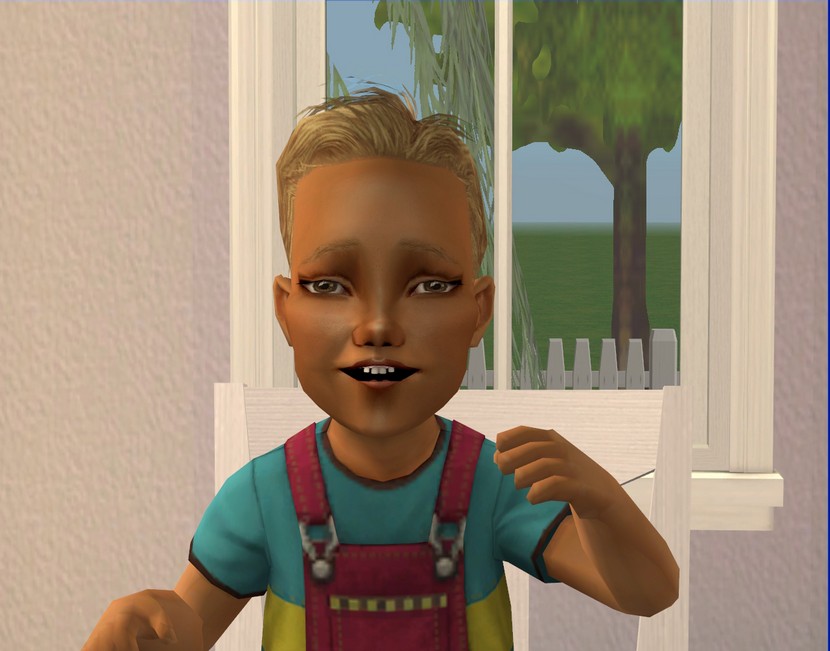 ...and this is
Levi
...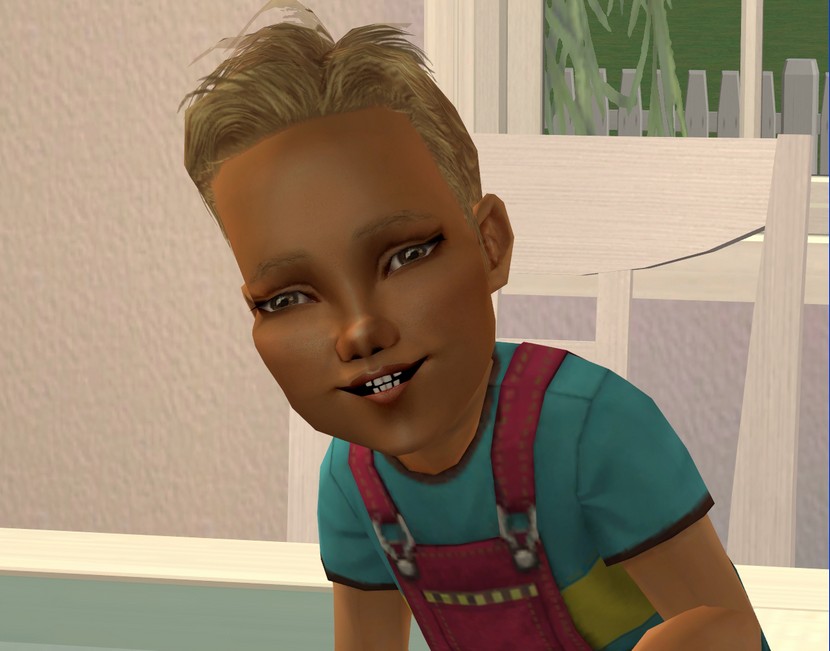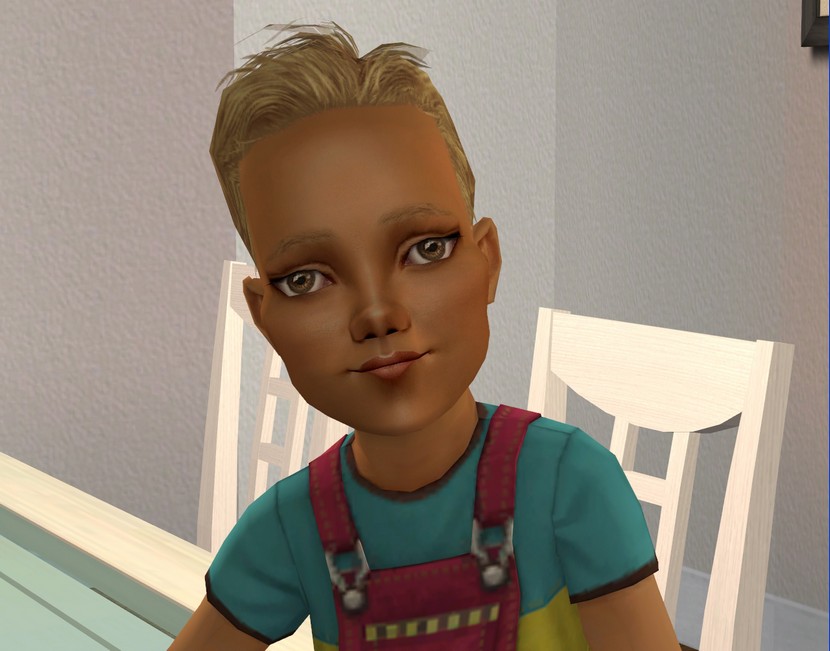 For comparison, here is Rose as a toddler: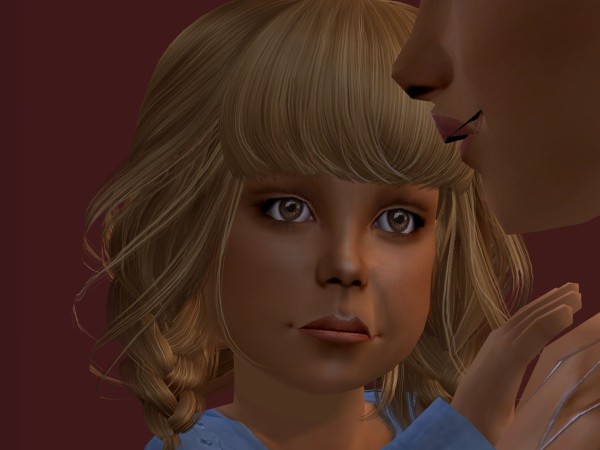 and here's the twins' biological father,
Wade
: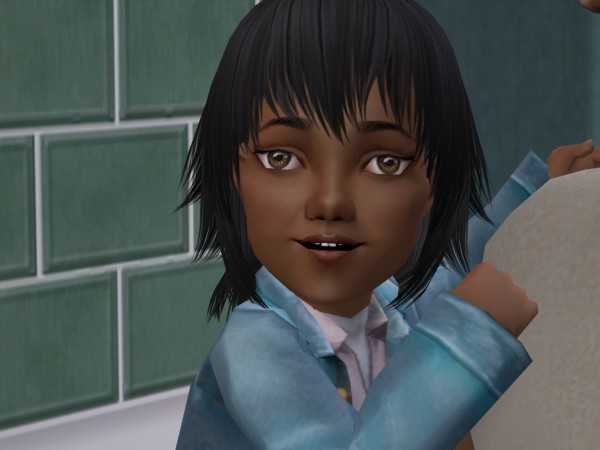 and for fun, here's Joanna when she was little.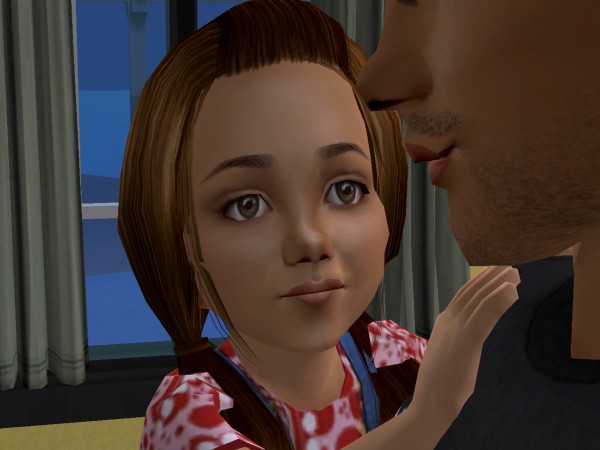 Extras: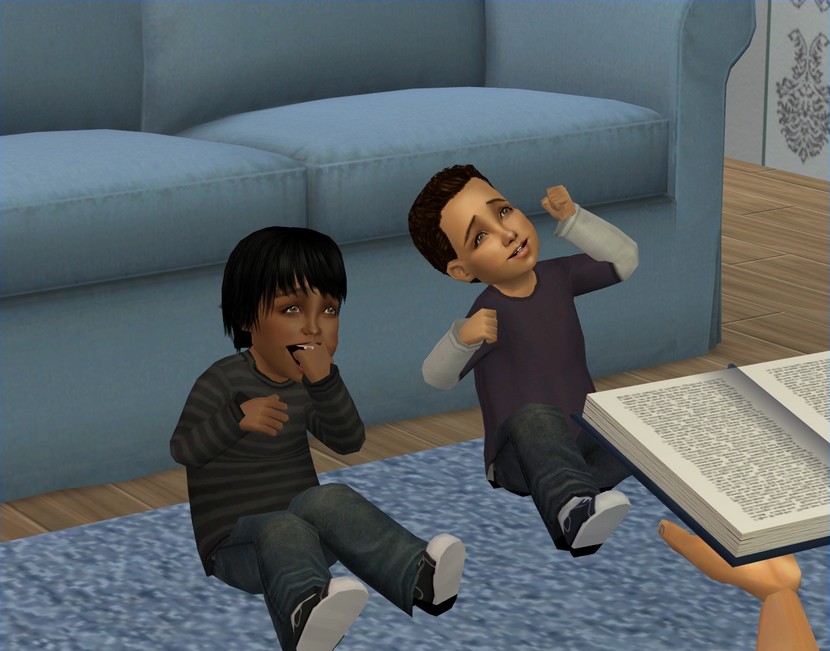 I was a little disappointed that I wouldn't get to play Thomas and Ryan together as toddlers (Thomas will be a child next time I play this family) so I couldn't resist playing a little. Thomas is dancing, in case you were wondering. ;)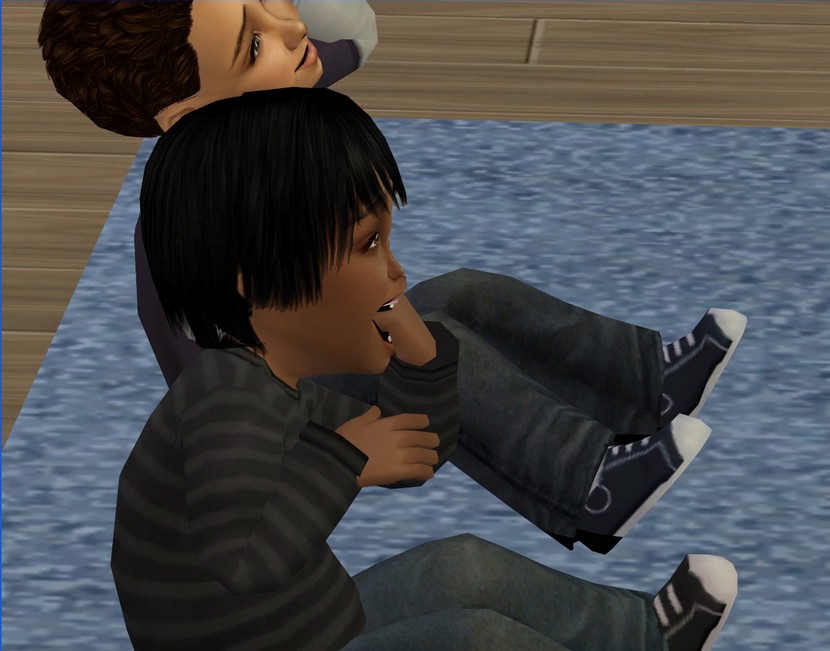 And for anyone curious to have a peek at Ryan's nose...anyone who saw Sarah's nose before the age of 14 or so should now be in no doubt that Ryan has definitely inherited it. I've nudged Ryan's nose in a couple of notches, so it's a little bigger than what Sarah's was but smaller than what it would be now if I aged her down.
Notes:
I will probably do more photos of Thomas and Ryan together when I go in to let Sarah give birth. I can't remember the last time I had two toddlers in the same house together, excluding twins.

With the exception of their eyes, which are unmistakably Wade's, I think Levi and Will actually look a good bit like what a real genetic mix of Rose and Joanna might look like. I thought Wade's black hair might dominate but I was hoping they'd be blondes instead, so I'm quite happy. :)