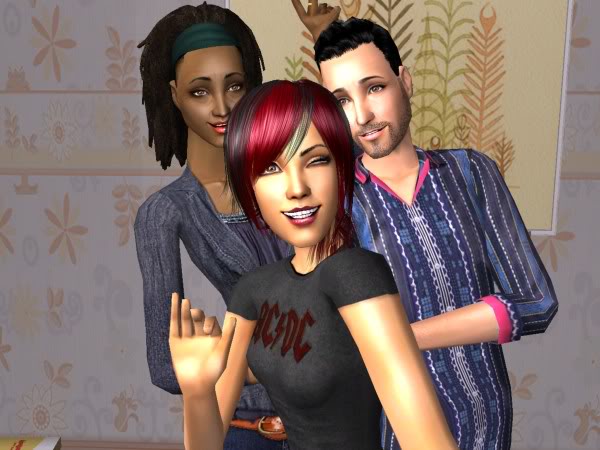 Narrated by
Zelda Benton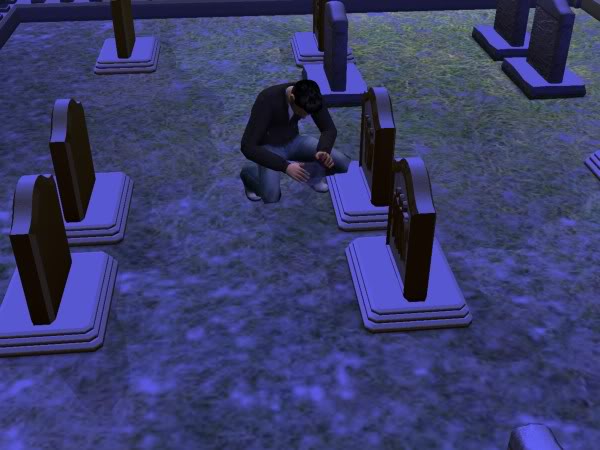 One night,
Dad
told us he was going bug hunting in the cemetery. He heard talk that there was some sort of rare beetle that was plentiful in the grounds and only at night, and once he heard that, there was no stopping him.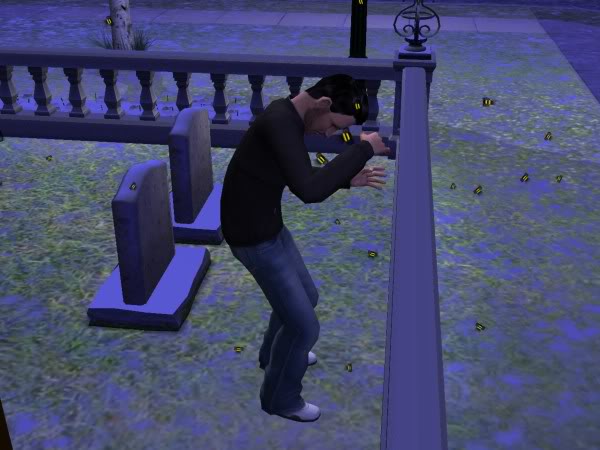 He was unsuccessful and after being swarmed by bees yet again, he decided to head off on his way home.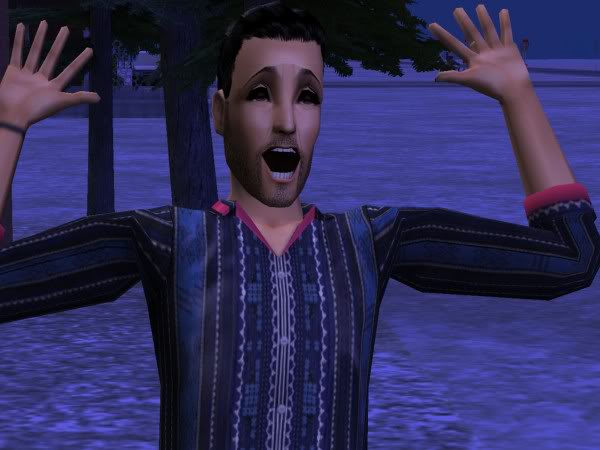 This is where things are a bit unclear.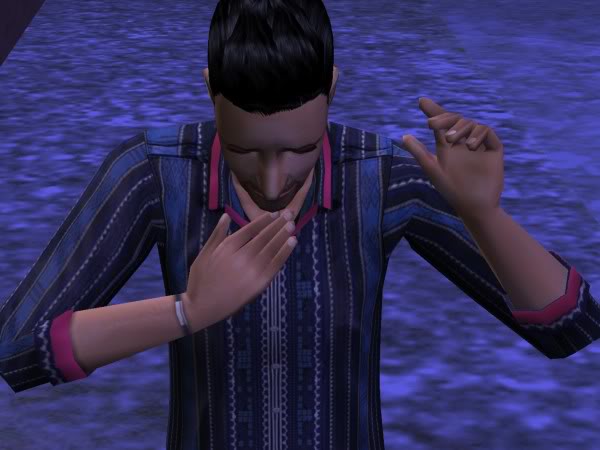 Something
happened between the cemetery and our house.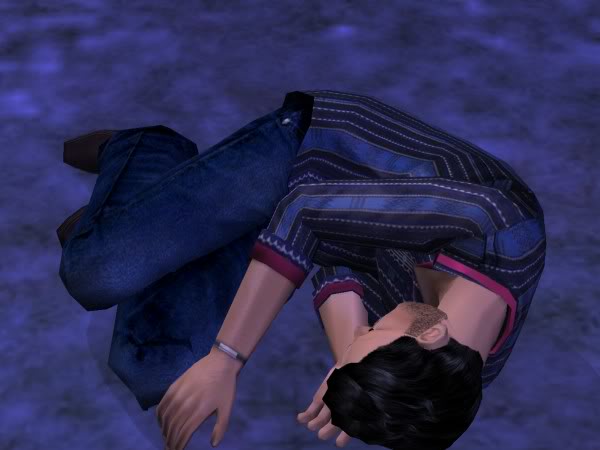 The police who came by the next morning said Dad's death did not seem suspicious - no signs of foul play or anything - but that we still may never know what happened to him. It was a shock to both
Mum
and I, to say the least.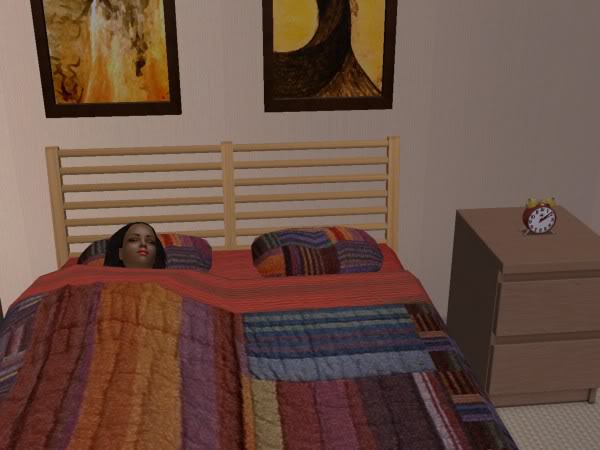 The first night especially must have been weird for Mum. She and Dad were married for over 30 years. Were...it feels so strange to be talking about Dad in past tense.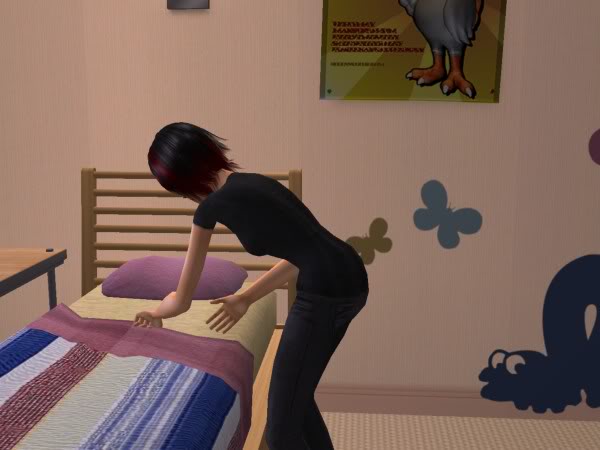 I've been trying to keep the house in order and hold everything together for Mum. I'd caused a bit of trouble before Dad died (
the hair dye incident
) and I wanted to make it up to Mum. And Dad, I guess. I feel like he's watching us from somewhere.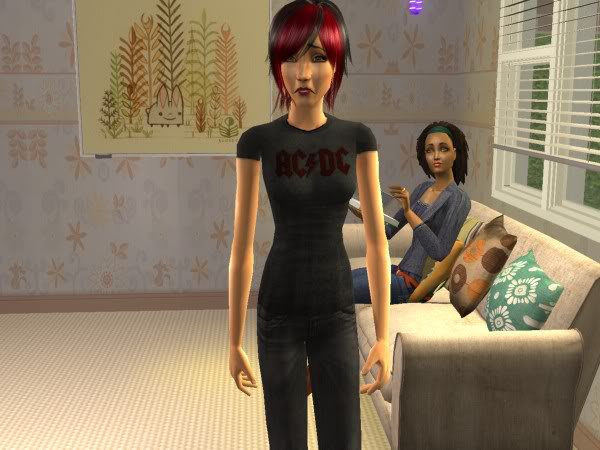 Still, I miss Dad a lot. It just seems so quiet and empty in the house without him.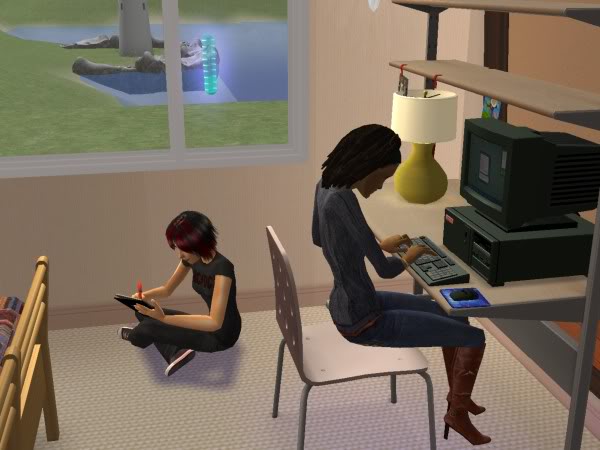 Mum and I have become almost inseparable. I do my homework on the floor in her bedroom, while she uses the computer right beside me. I don't know what I'd do if I lost her too and I'm afraid to let her out of my sight when we're both home.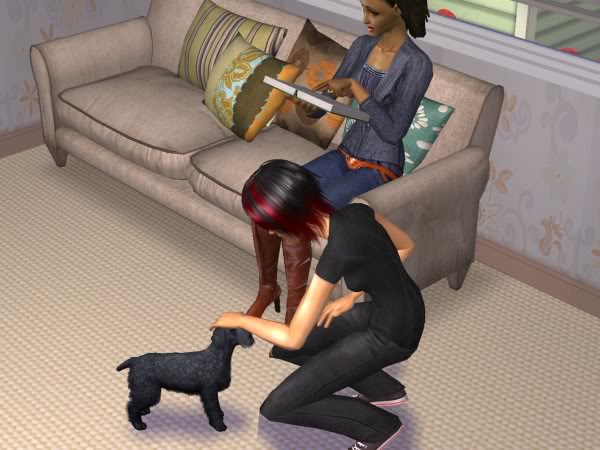 Hachiko has helped us a lot! Hachiko is our Black Russian Terrier. We bought him just recently and he's given us something to focus on and he's a really sweet little guy.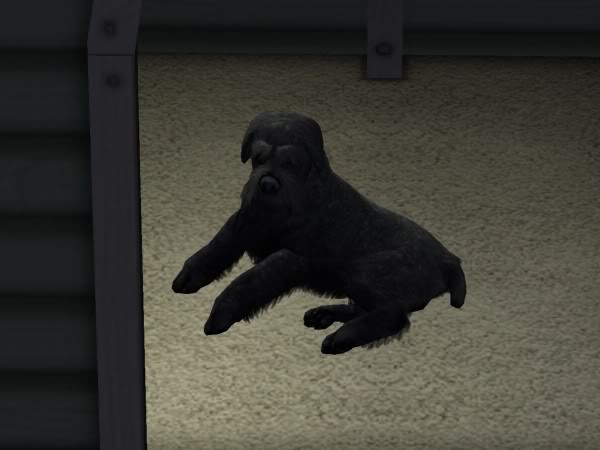 He sleeps in the kennel outside ('bout time we used that for an actual pet!) but we've installed a doggy flap in the front door, so he can come inside when he pleases.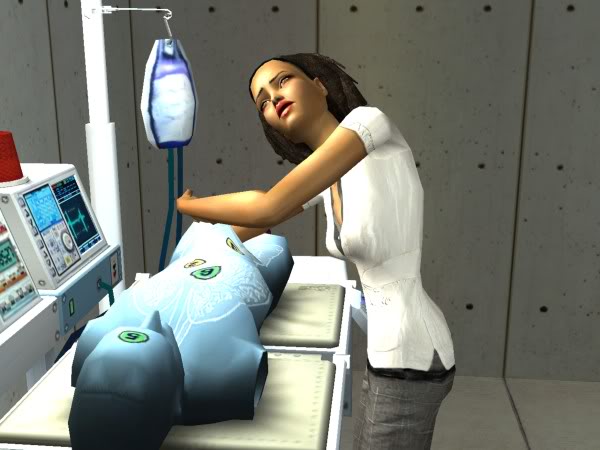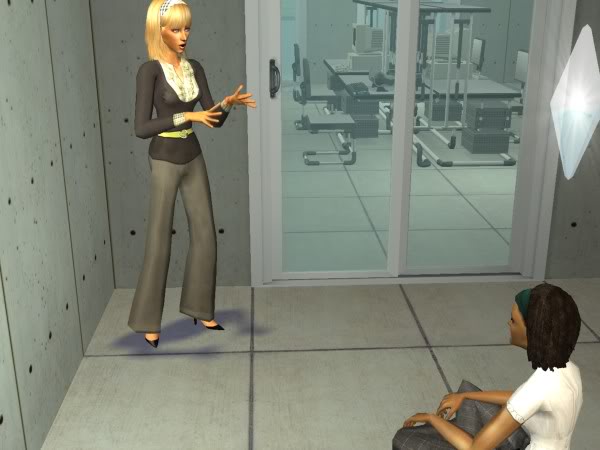 Mum took a few days off work after Dad died and I think she spent most of it at Aspirational Laboratories. She used to be really into science when she was a kid, just like
Araminta
is now, but when she had us, she got too busy. I'm glad she took some time out for herself for a change.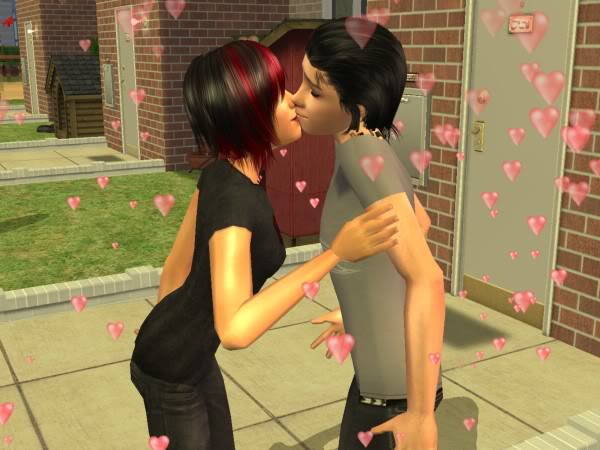 Um, so I guess the hair dye worked. It's a shame he's going off to college. I've already decided not to go. I don't need it for my chosen career and it doesn't sound like it's for me anyway.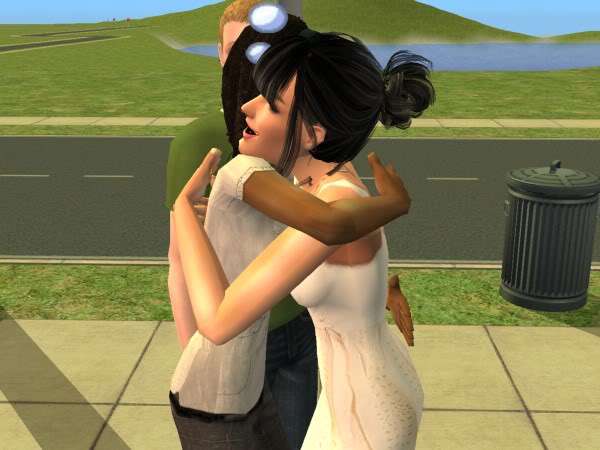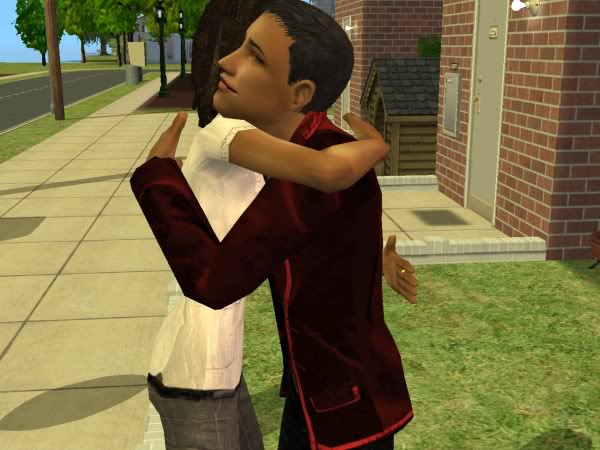 We had a mini family reunion the other day, when Araminta, her boyfriend
Henry
and
Uncle Galen
came over to visit.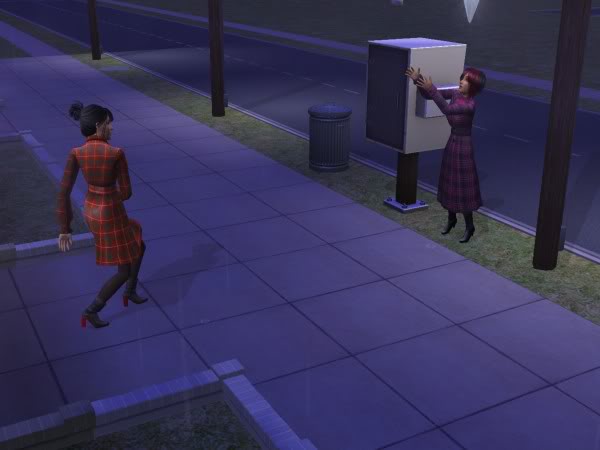 It was good to see everybody, especially my sister. It was almost like old times.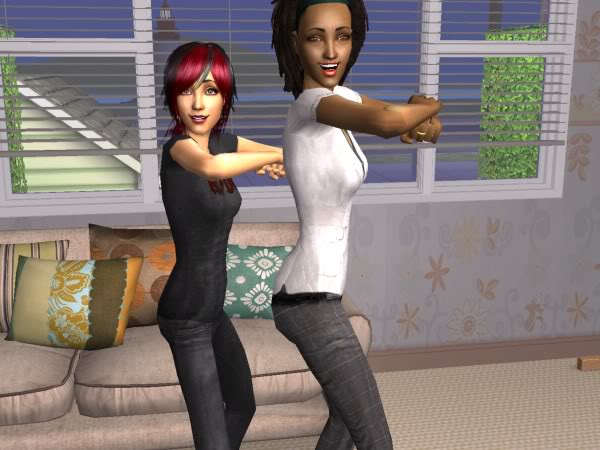 Their visit definitely got me and Mum smiling again anyway, which can only be a good thing.
Extra pic: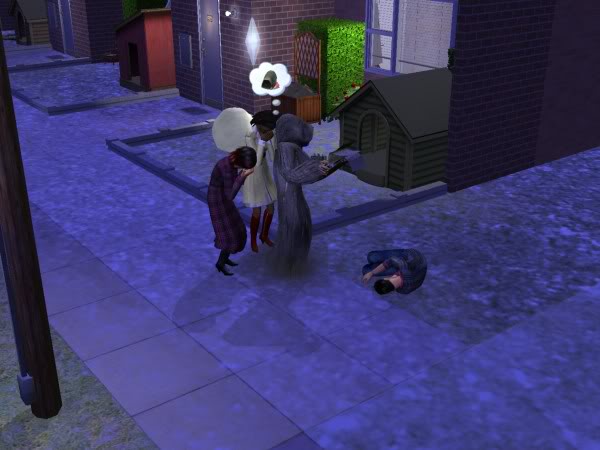 So this is where Stan really died - right outside the triplex. Did you guys know the Mortality Adjuster on InSim doesn't seem to work on community lots? 'Cos it doesn't! And that ghosts don't really haunt very scarily on community lots? 'Cos they don't!
Notes:
In case you hadn't figured it out, Stan's death was as a result of an ROS. I had to fulfill Xanthia's biggest fear, which happened to be "Relative Dies". Zelda was never in danger, because she's one of my only Film & Literature Sims and

I've already had a teenage girl die

. So it came down to Stan. I wasn't sure how I was going to off him, so I rolled for it and got Die From Fright.

I ended up having to manufacture his death artificially because it just wasn't happening naturally.

So R.I.P, Stan!

Hachiko is named after

this dog

. I pretty much turn into a blubbery mess every time I read that story.

Zelda has aged to adult and you can see what she looks like in

her profile

. She's got some chemistry with

Tate Kirby

, I've discovered, so I might pair those crazy kids together and see what happens!