Here is my newly completed primary school, as it appears from the hood screen. I plan to open it at the beginning of Round 16. I hate the roof more than I thought it was possible to hate a roof (it looks way worse from the lot view) but considering how often I'll see it, I'm not going to stress too much about it.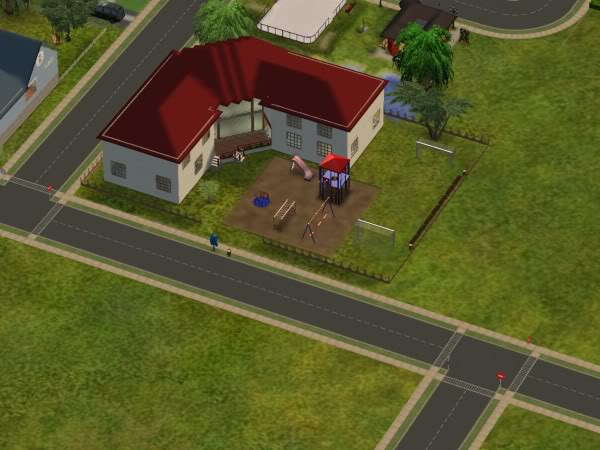 Here's a look at the actual lot. I apologise in advance for the darkness of the pics. I couldn't turn the lights on because I didn't have a Sim there.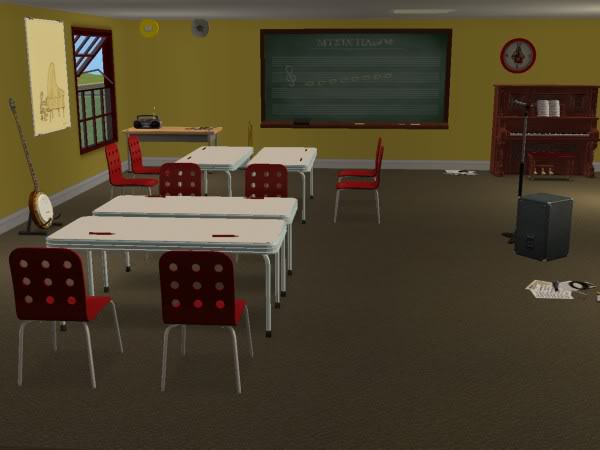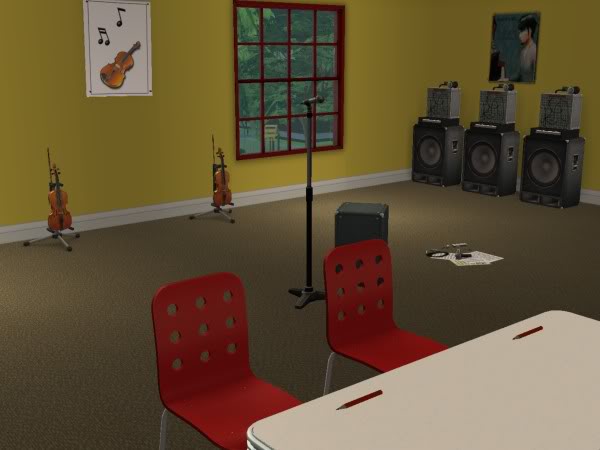 This is the music room. I never thought to add a music room to the high school but I just may now, because I like how this turned out and I'm excited to play it. It's a shame the kids can't use the drums, guitar or bass though. I have no idea if they can use the microphone but I've added it just in case.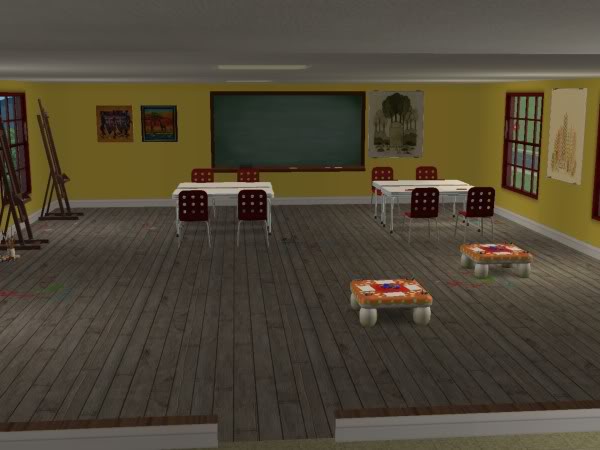 The art room, which is a little empty. I'm blaming that on Maxis for not enabling the pottery wheel for kids. ;) There are two more easels along the wall that you can't see here.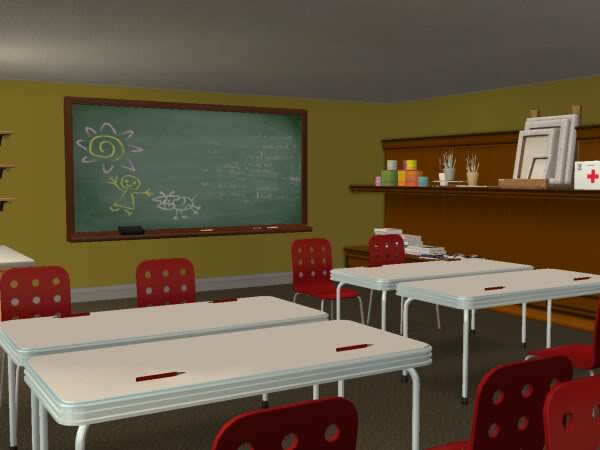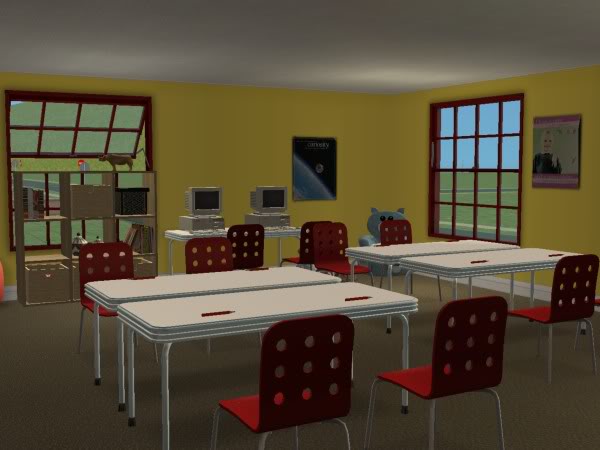 And this is just a regular classroom. Kids at primary schools here generally sit in grouped tables like I have here and I really hope it works in game. I don't see why it wouldn't but I have my fingers crossed regardless.
All classroom seat eight students. I've just checked my Sims' ages and there will be exactly 8 children of primary age at the beginning of Round 16, so my grand opening should have a good amount of Sims to play around with.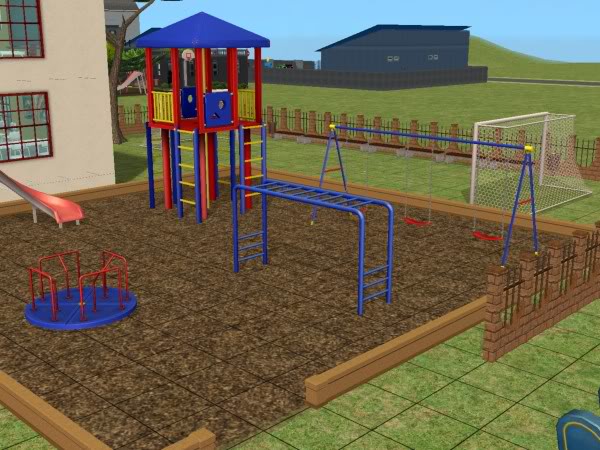 And here is the playground and soccer field. I took a picture of the cafeteria but it's disappeared. :\ Hopefully, you'll be able to see that in my first school update.
I'm undecided on who is going to run this school, or the high school for that matter.
Simona
is not likely to survive much longer, so there will need to be a new principal/teacher for Sullivan High School too. At this point, I'm thinking
Augustin
might run the primary school and
Hanna
might take over the high school. Or maybe vice versa. I'll have to have a look at my other Sims and see who else might be suited.