Round 31: June 2034 (Winter)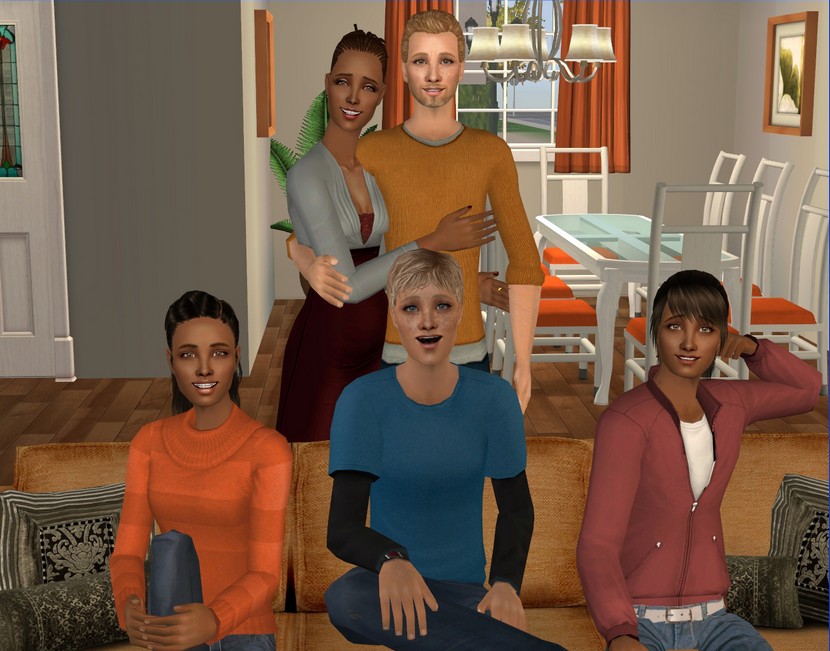 Narrated by Mitchell Carmody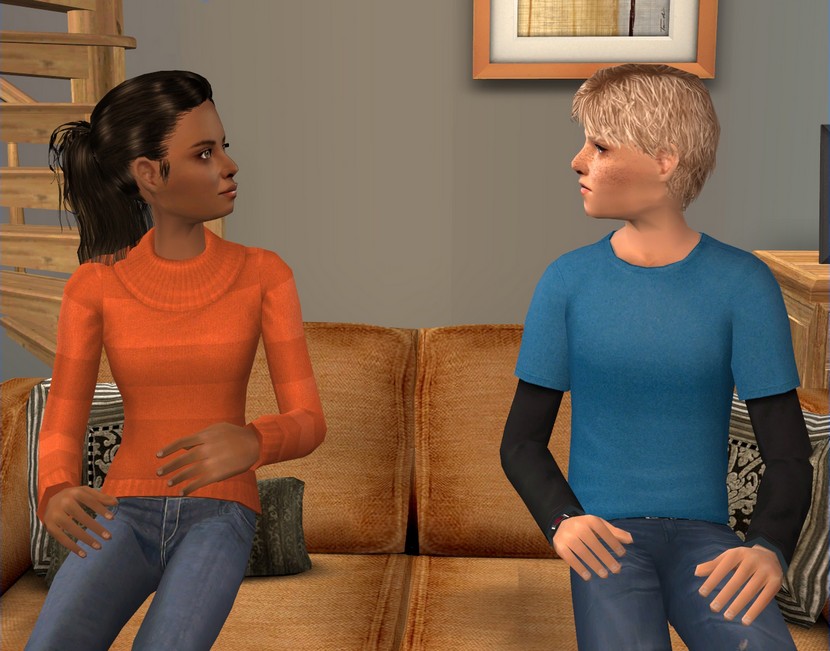 I don't understand girls at all. Any of them. I've known Lauren her entire life so you'd think I would at least get her but I don't.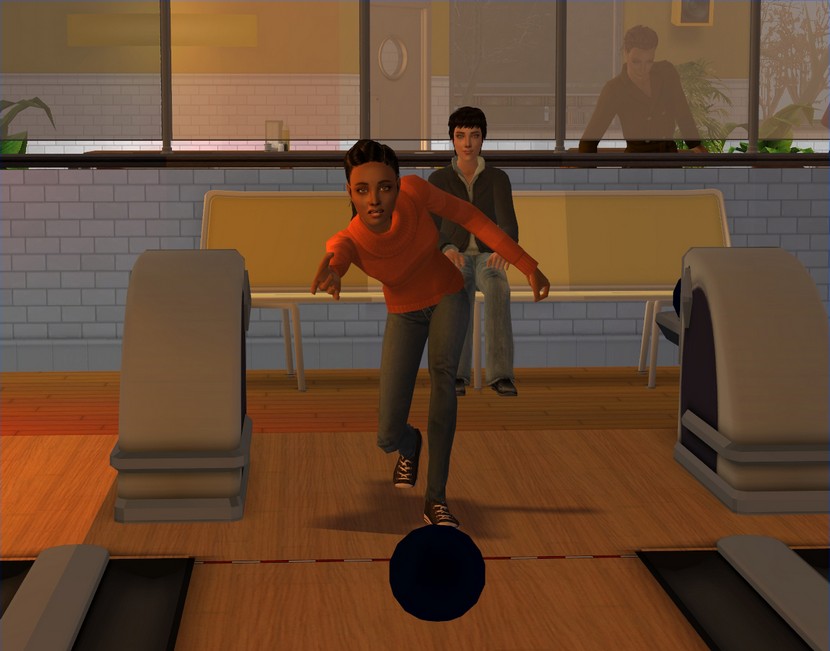 She was so happy about going on her first solo date with Xavier (they'd been on group dates before).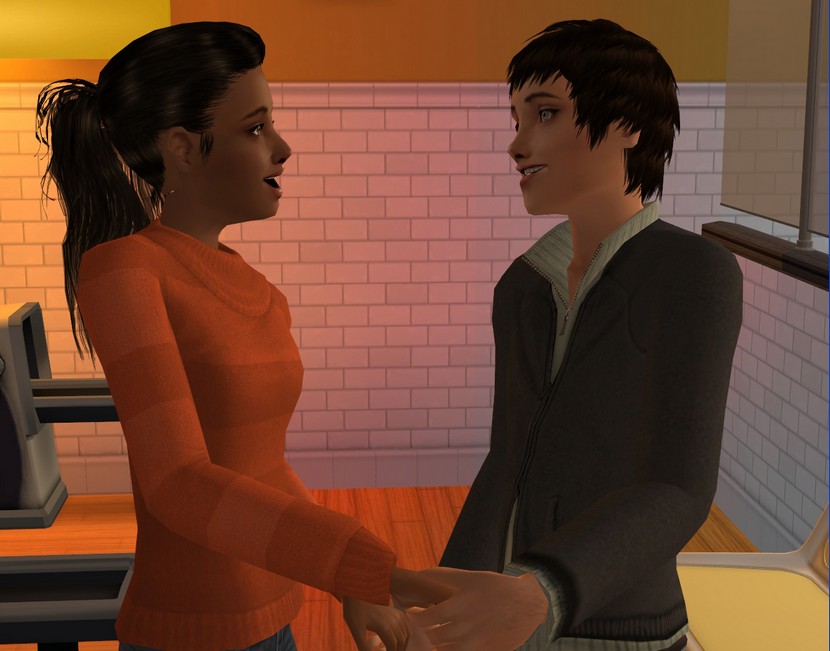 She wouldn't talk about anything else beforehand.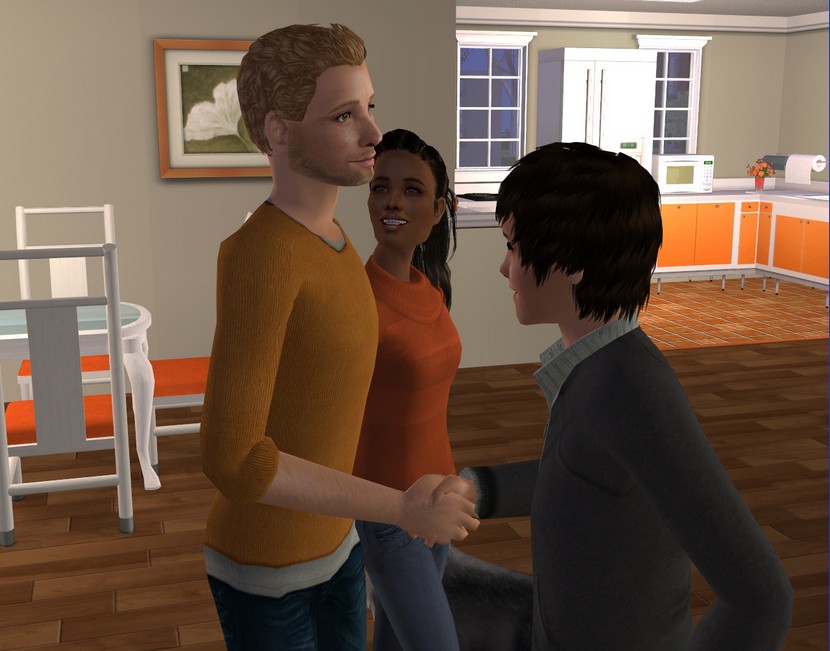 Even officially introducing Xavier to Mum and Dad was apparently exciting.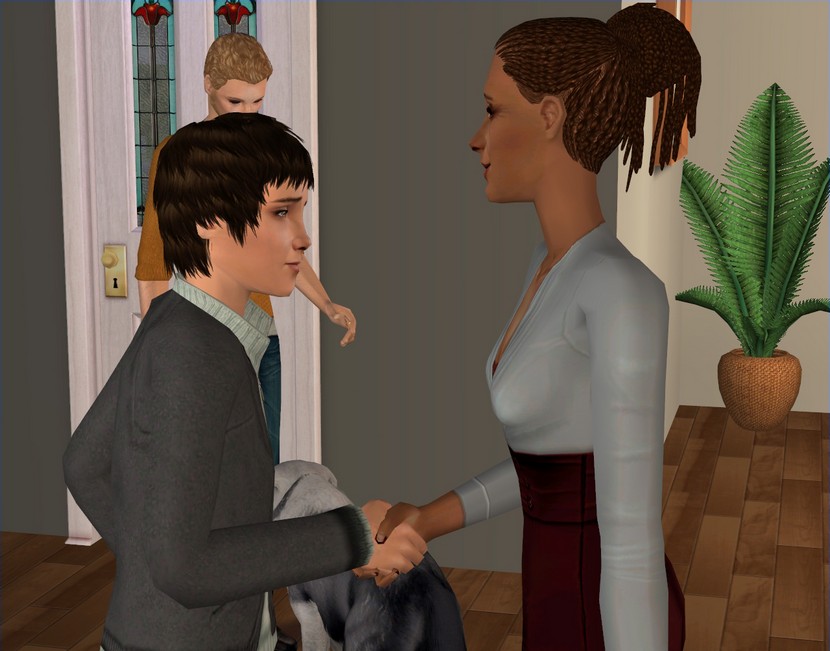 Xavier looked less excited and more like he was going to throw up from nerves though.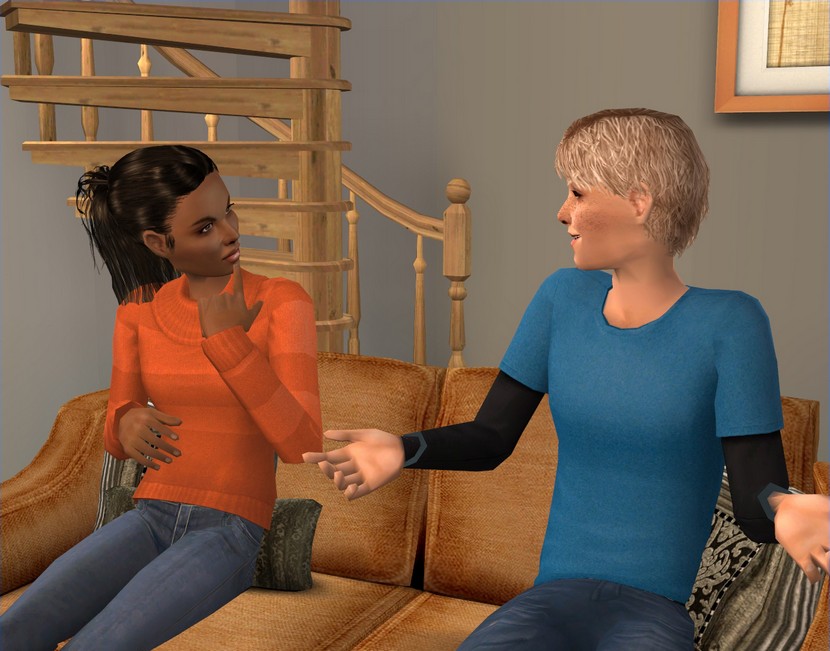 And then just a couple of days later, Lauren is talking about how maybe Xavier is "wrong" for her and they should break up.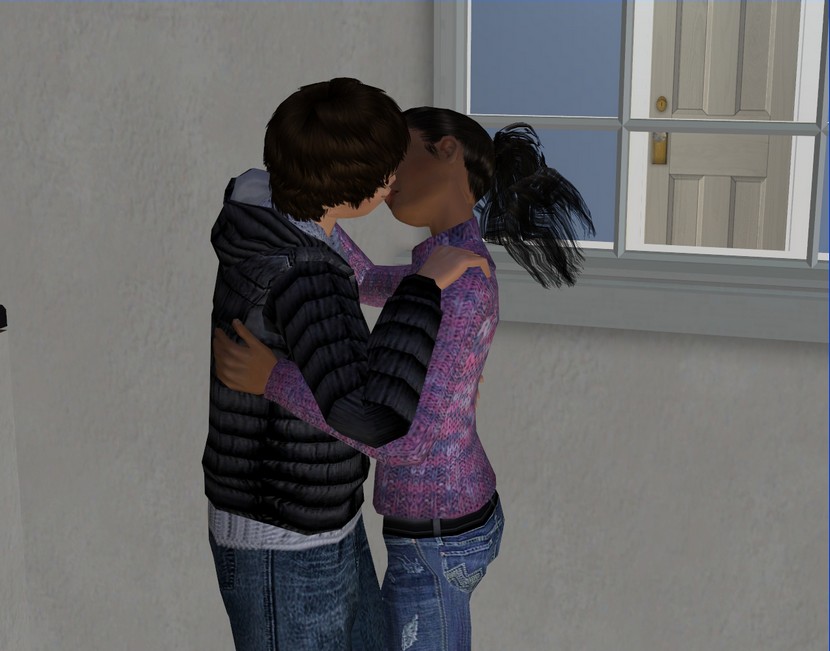 Which she never did. She was kissing him in the front yard less than 24 hours later.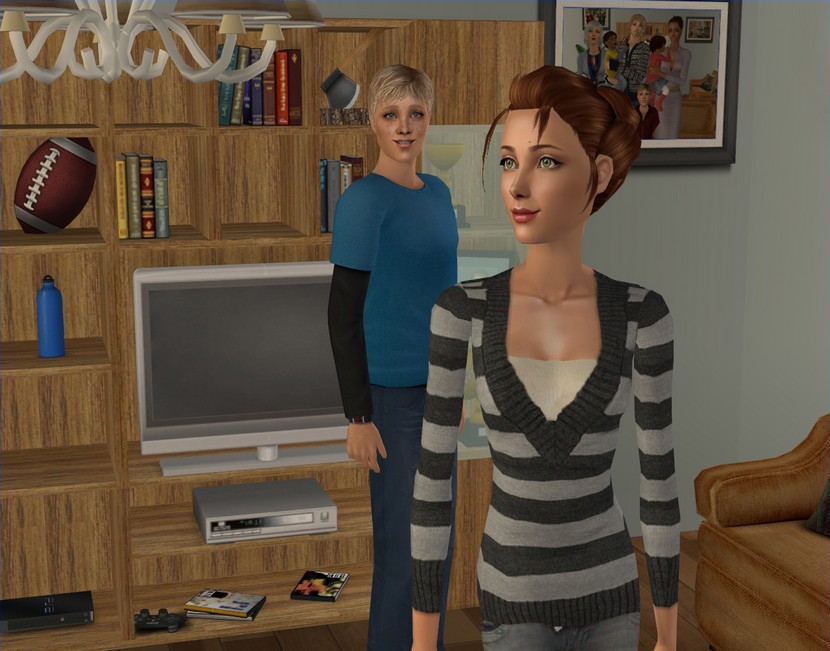 I'm totally mystified by Rachel as well. I thought I understood her but recent events have proven otherwise.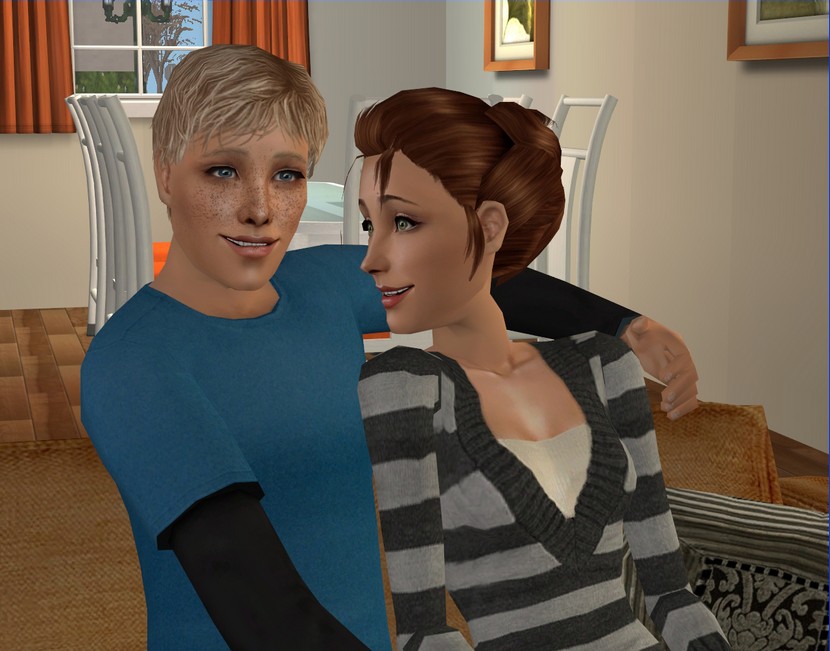 Ever since we met on vacation a couple of years ago, we've spent a lot of time together.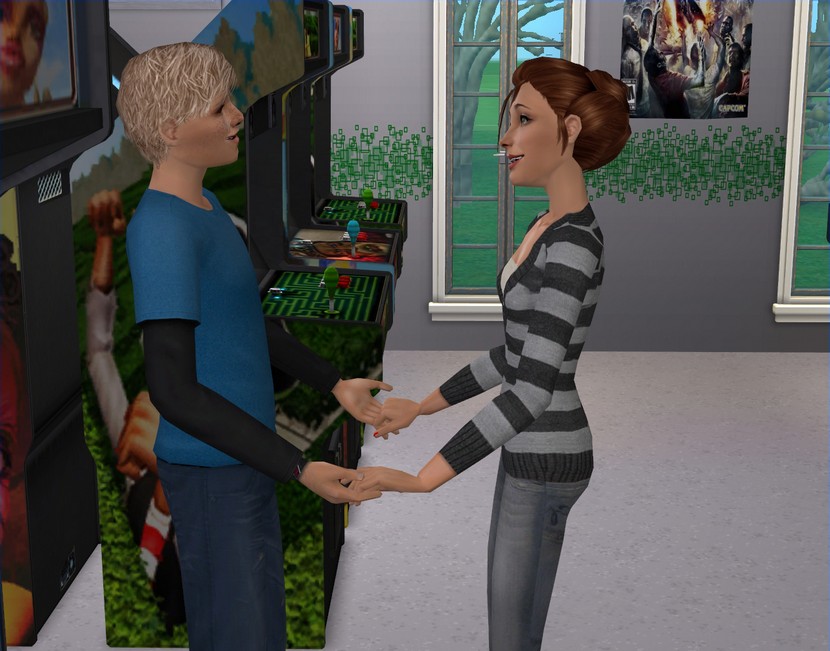 I really like her and Rachel never gave me the impression that the feeling was anything but mutual.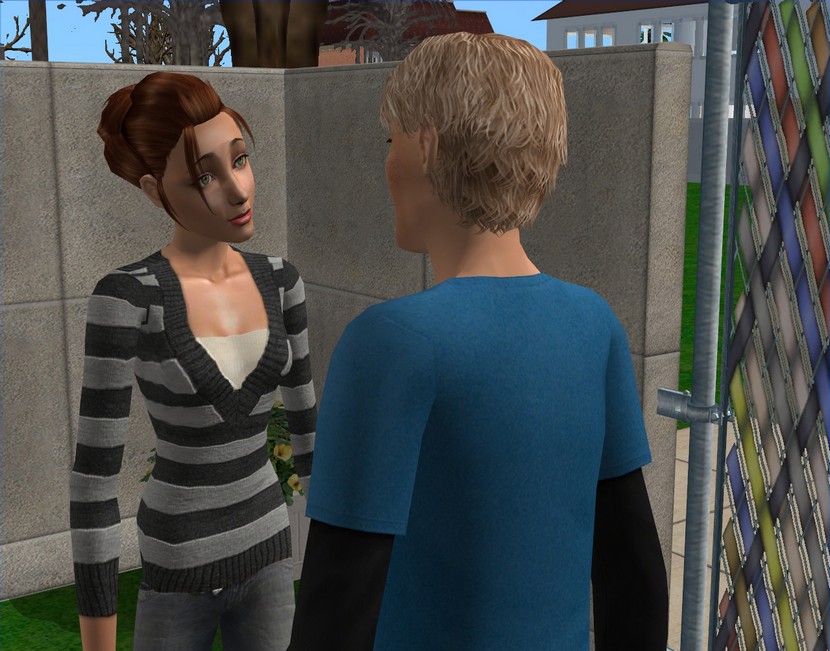 And yet, I still found myself getting dumped a couple of weeks ago.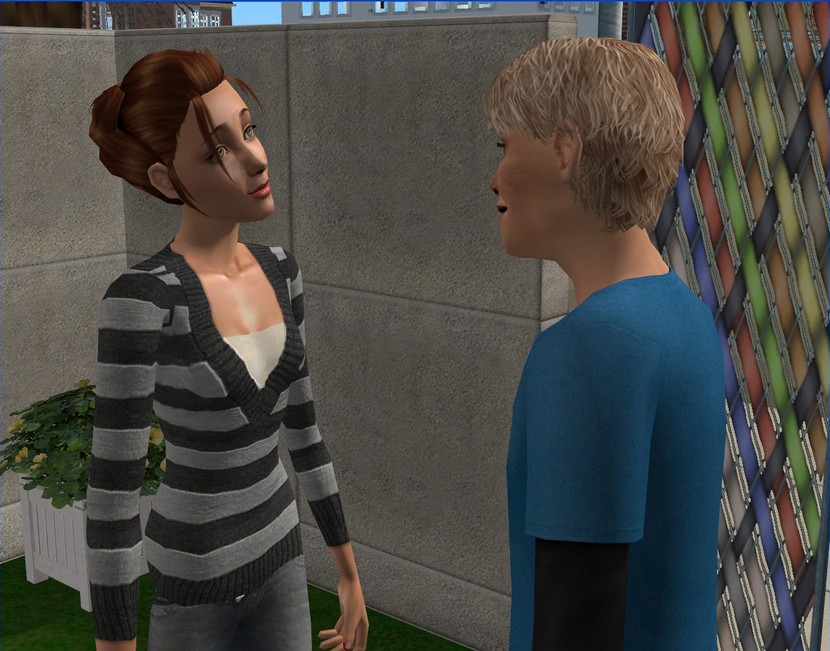 She wants us to stay friends but she doesn't want to go out with me any more.
It just came so far out of left field. I asked her if she'd met another guy but she said it was nothing like that. She just said we'd "grown apart".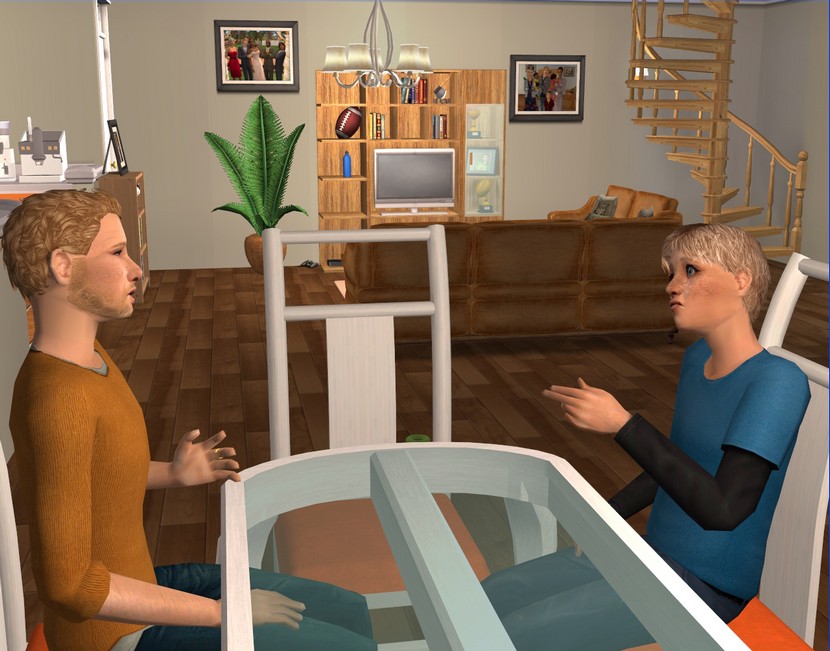 I had a good talk with Dad about how it seemed to come out of nowhere. I actually thought Rachel and I were doing okay. Great, even.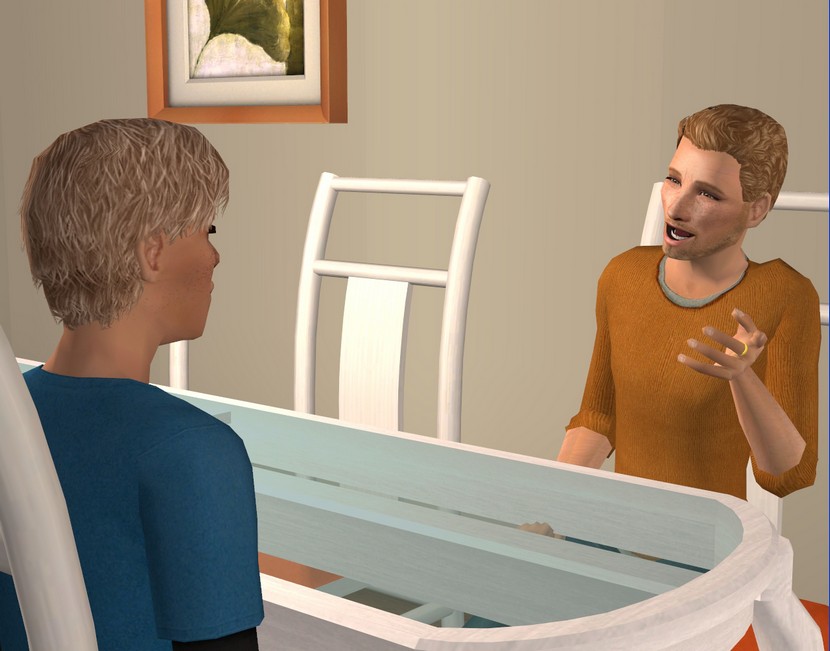 Dad could relate, it turns out. He's definitely had his moments in the past when he just didn't understand girls.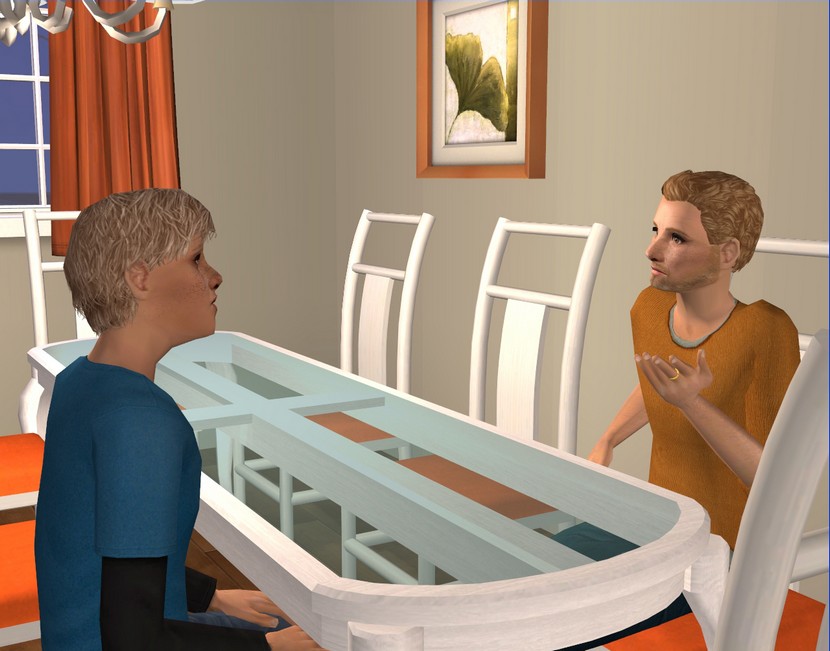 He didn't mention who any of these girls were but I did wonder if one of them was Mum.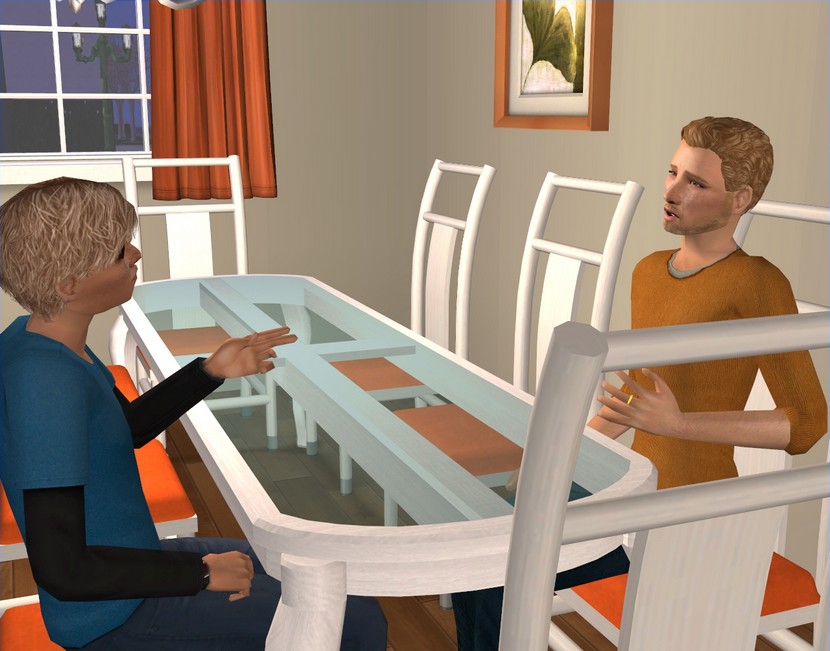 Dad wasn't too keen to confirm or deny that one, so I bet she was!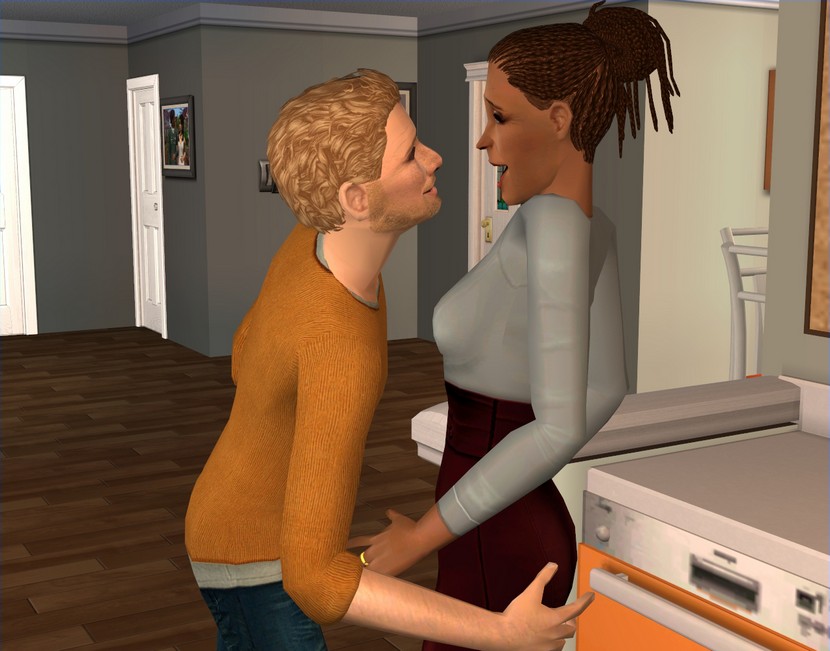 Mum and Dad seem okay now, to the point where it's kind of embarrassing sometimes.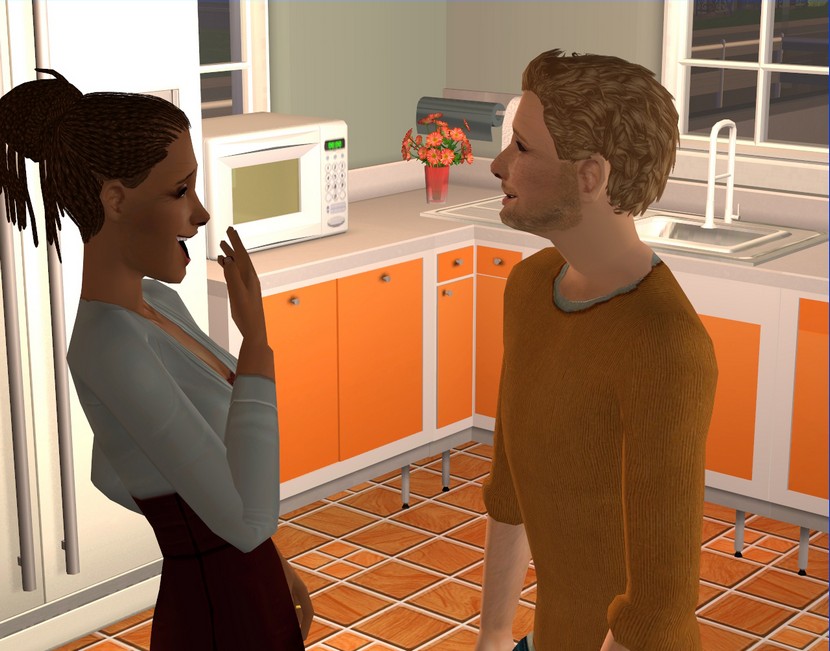 Perhaps there's hope for me yet.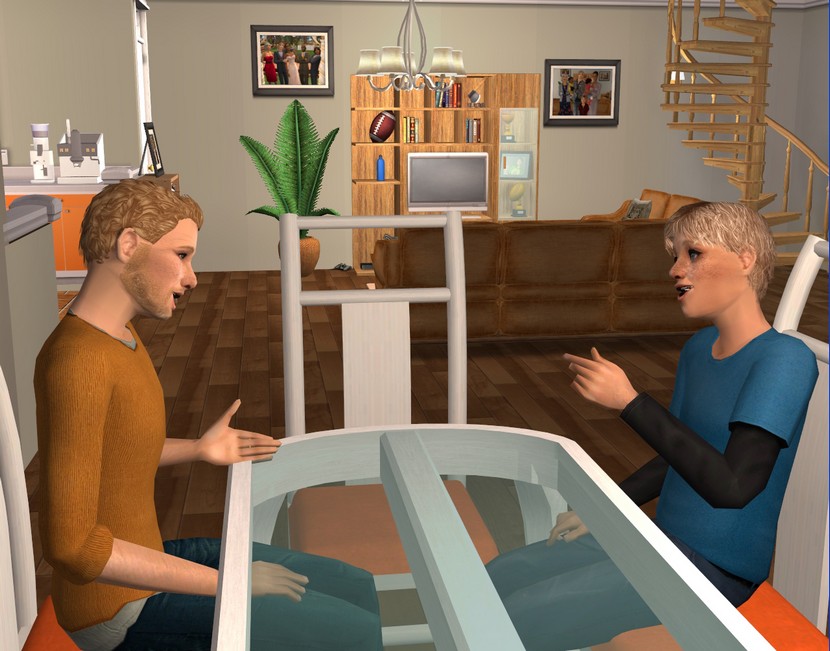 Even though Dad didn't really give me any advice, I am actually feeling better about Rachel now. It helps that I have so much else to focus on.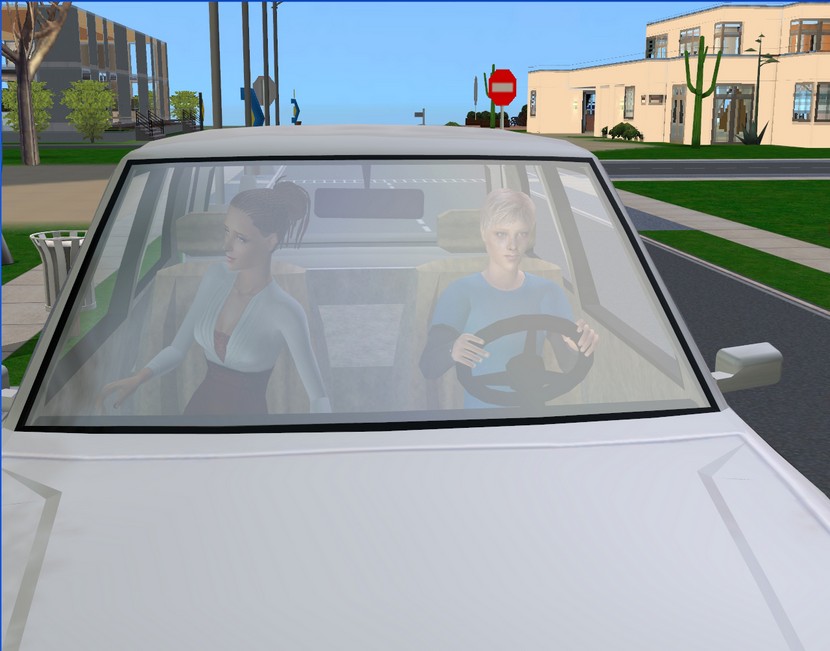 I've been learning to drive, for one thing! Mum takes me out every weekend and sometimes in the afternoon after school, just so I can get some practice in.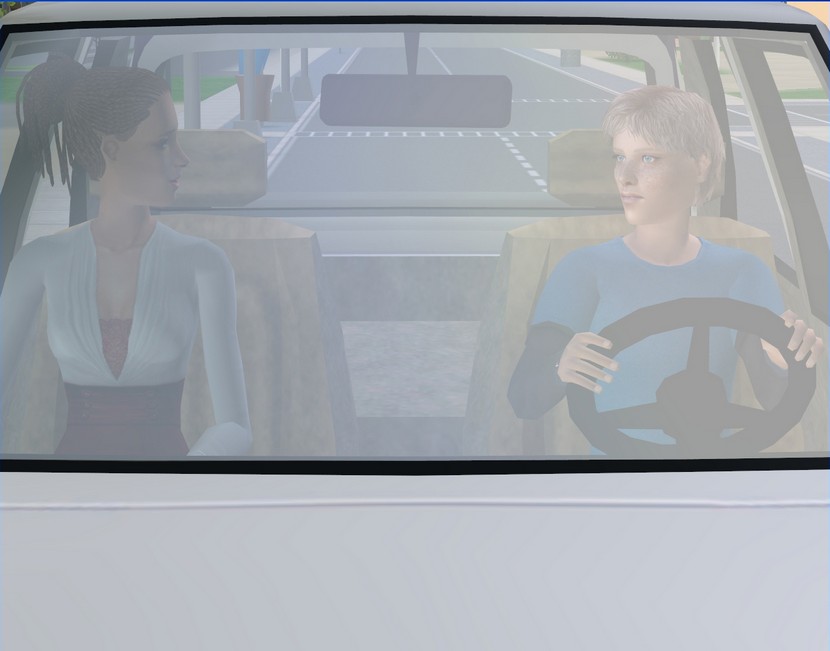 Mum says I'm a good driver but I can't wait until I can drive on my own, without Mum or Dad in the passenger seat. Then I can start driving myself to work. I work at a fast food place. It's kind of a crappy job but it's not too terrible. I finally have my own money to spend and I can't complain about that.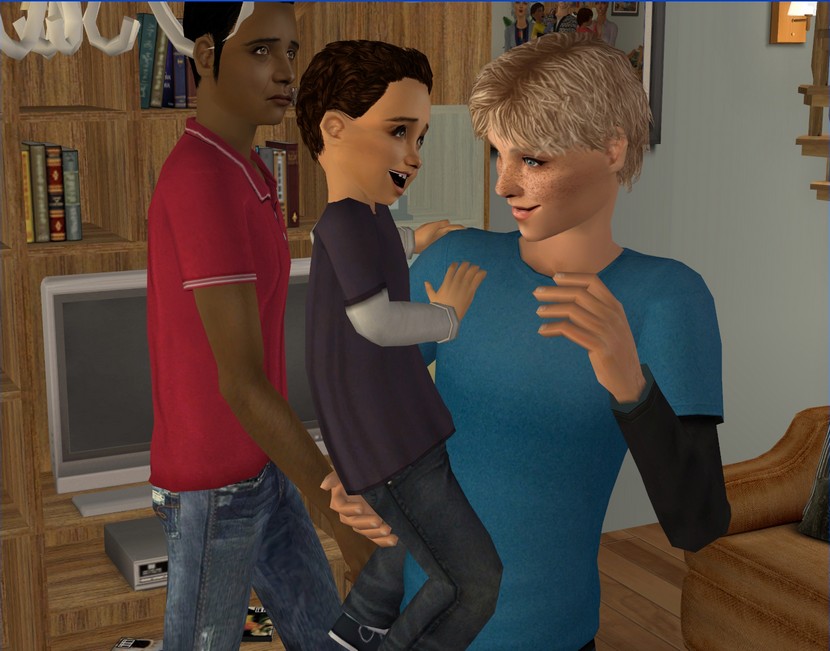 I work most weekend afternoons but Mum insisted I make sure I got the day off last Sunday, for our family gathering.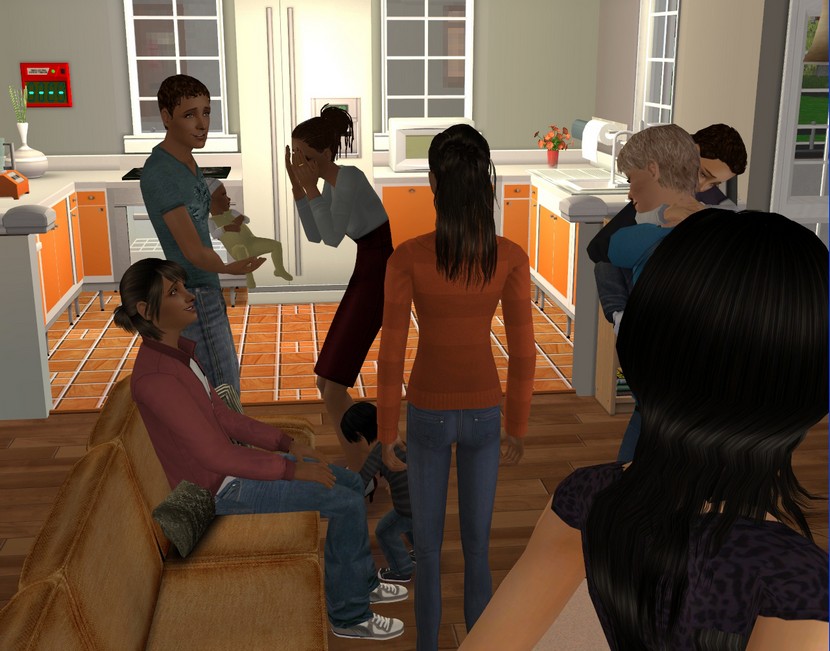 It was
Catherine
's first time at a big family thing, so Mum wanted everybody there.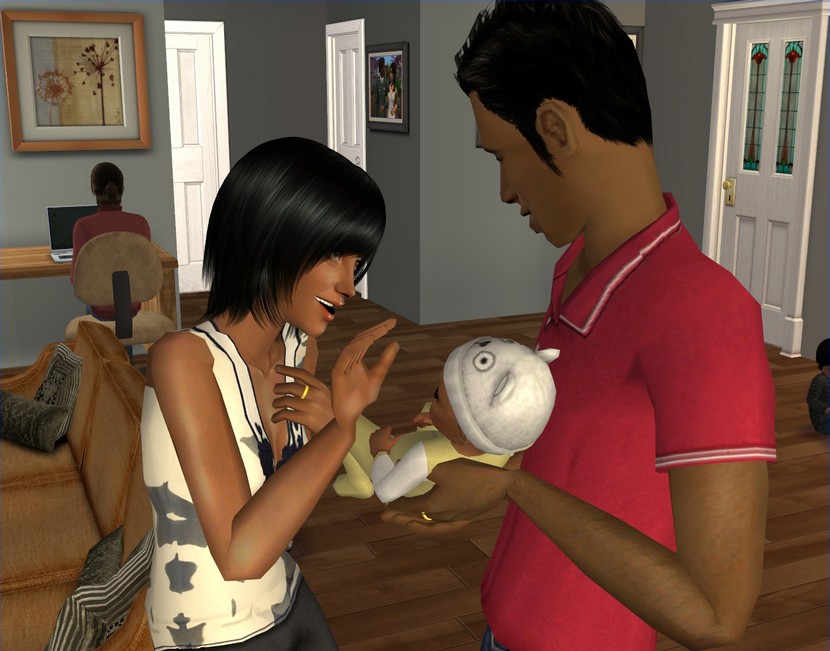 Not that Catherine cared at all. She pretty much just got passed around from person to person all afternoon anyway.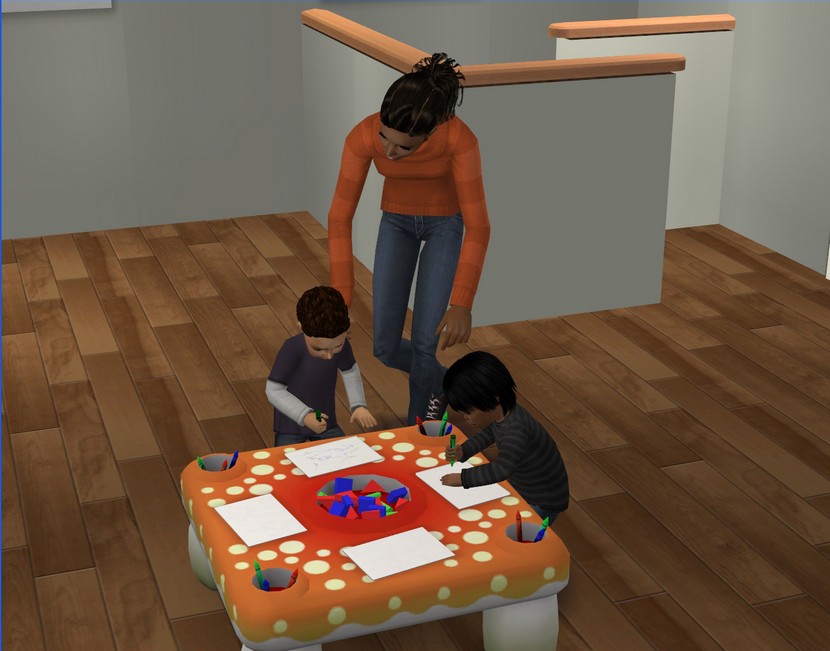 Thomas
and
Ryan
didn't much care either. Lauren took them both upstairs and set them up with some crayons after a while though and they had a great time.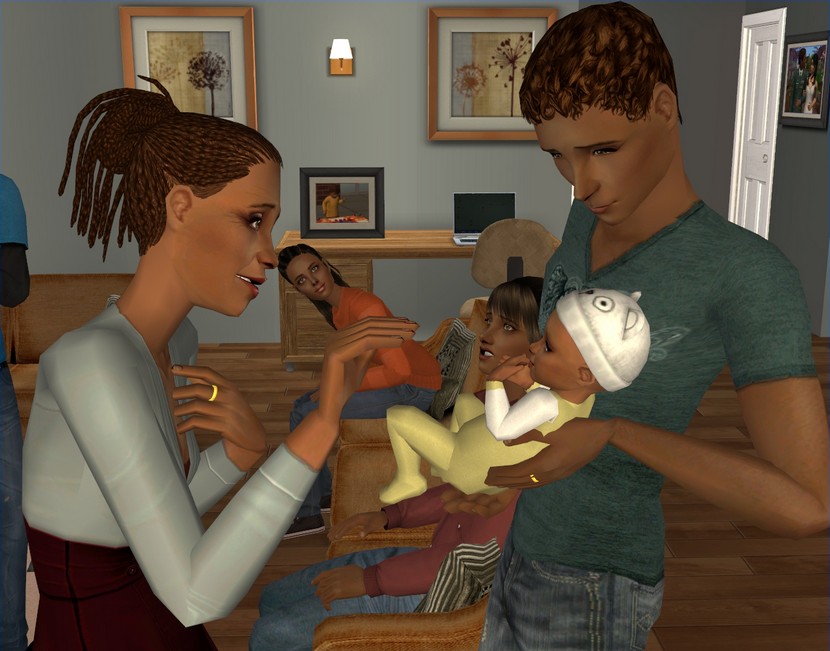 I still can't believe Nick has three kids. He's a lot older than me, of course, but it feels weird to be an uncle so many times over at 15.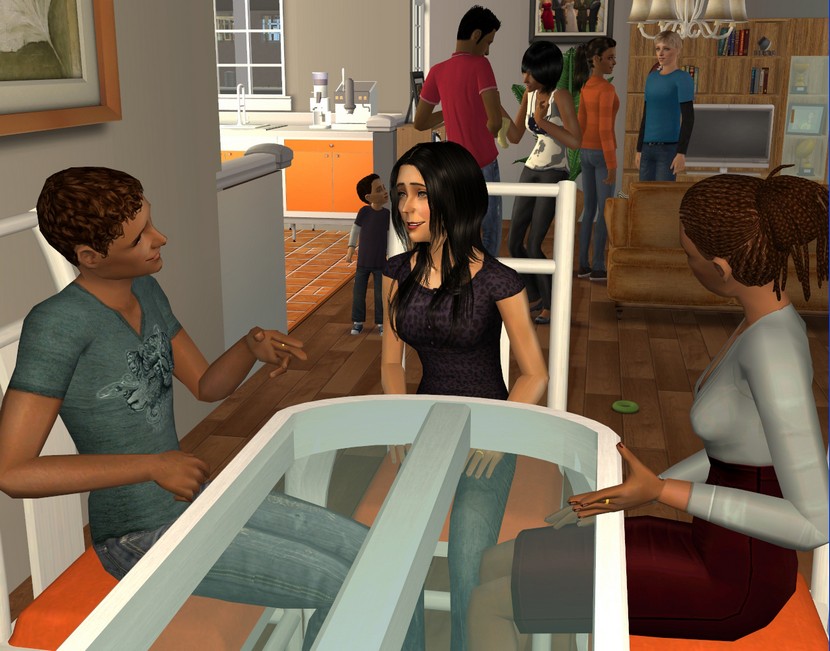 And he and Sarah aren't even sure they're done yet, so they could end up having more! Mum has four kids as well, so I guess it's not that crazy for our family.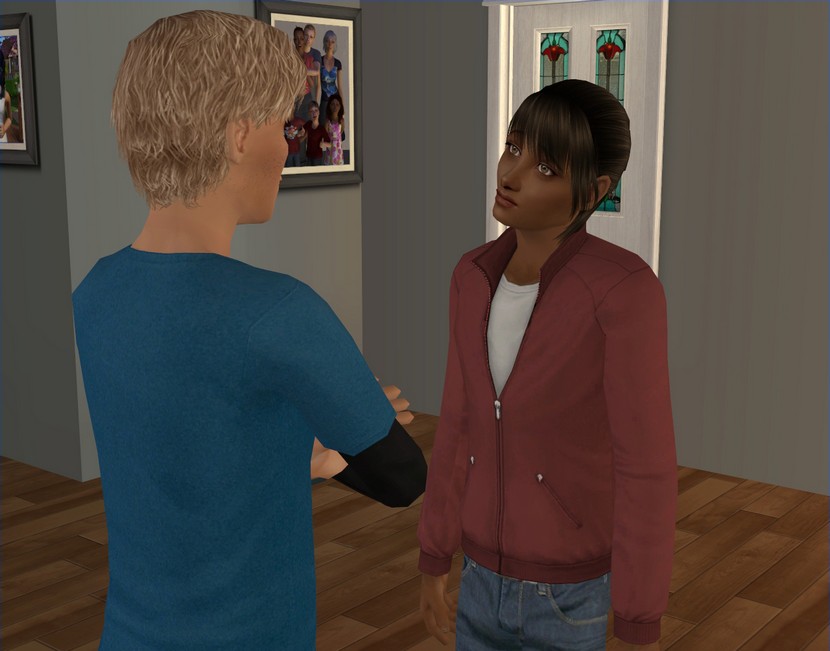 Once everybody left, I started to head off to go and hang out with Tim and Noah. As always, I had to dodge Austin first. Every time I hang out with my friends, he wants to come.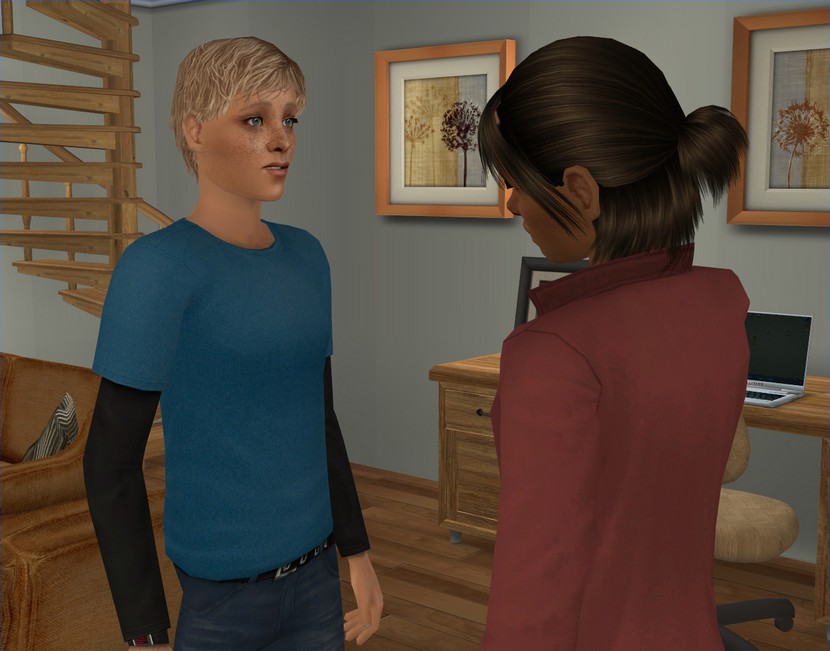 We don't do anything he can't do with his own friends. He doesn't need to be coming with us.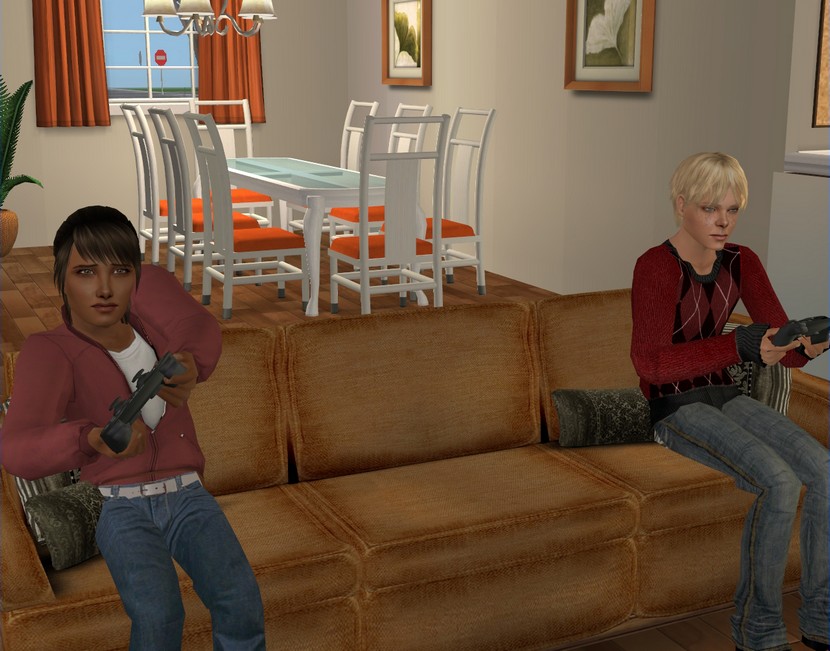 He has Declan to hang out with, plus Xavier and
Justin
, anyway. He doesn't need to tag along with us all the time.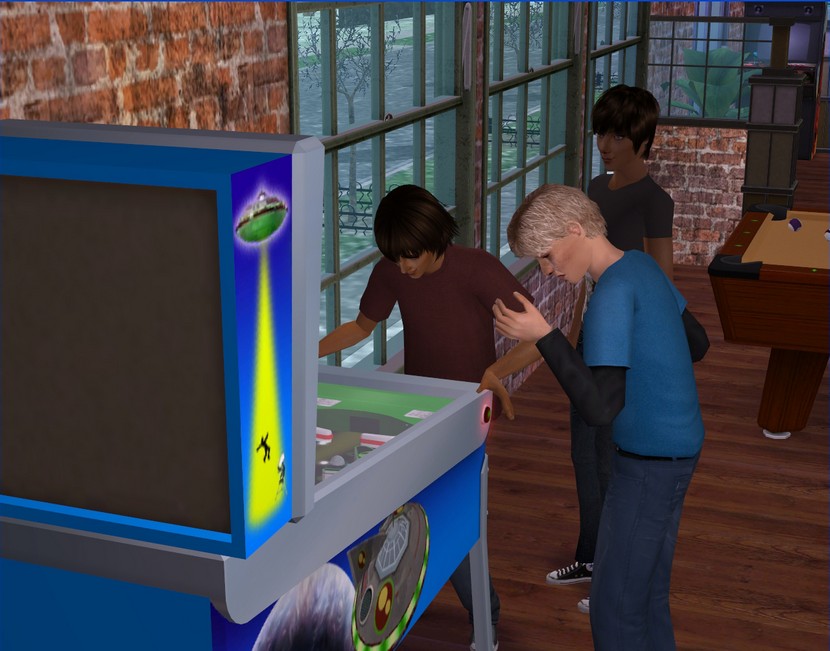 Besides, I don't really need my little brother knowing all my business, even if we're not doing anything wrong.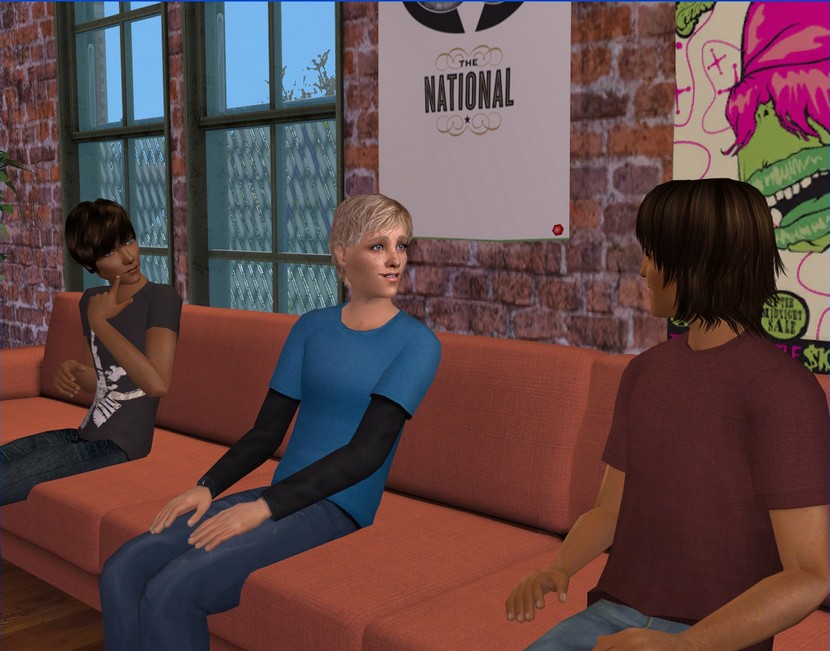 Right now, we're trying to convince Tim to convince his parents to let him throw a party. His house is huge, way bigger than ours and better suited for a lot of people than Noah's.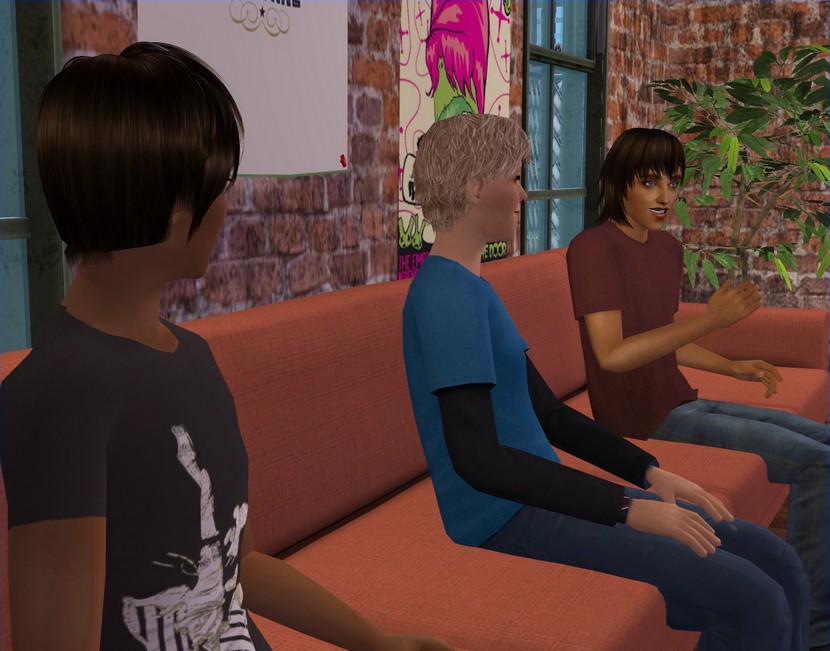 At the moment, Tim's got about a thousand excuses why his parents will never go for it but he hasn't even asked them!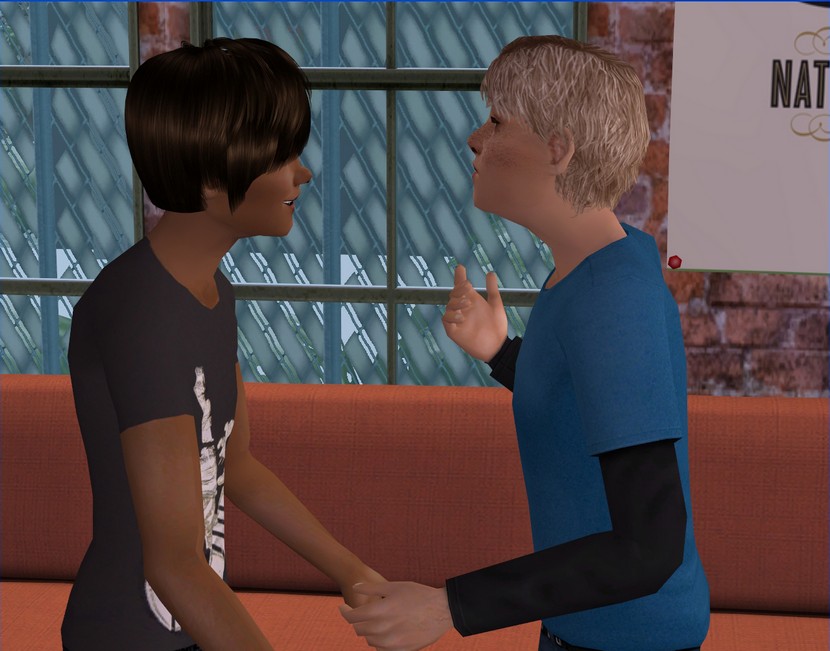 We're just going to have to keep working on him. A party at Tim's place would be so awesome!
Extra: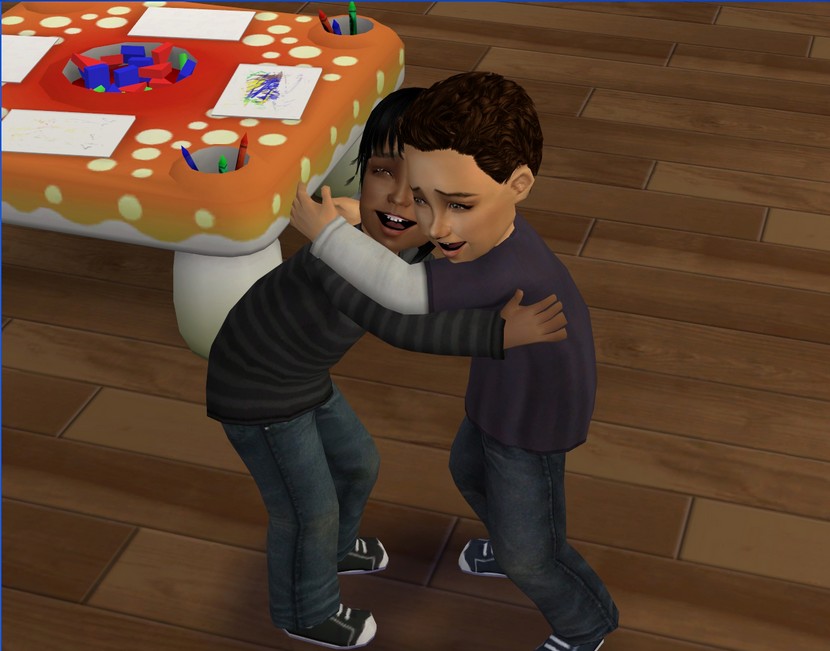 Because who doesn't love a huggle?
Notes:
Title is from Bloom by Radiohead.

So I'm pretty sure Lauren is as fickle as I thought she'd be, which may not end well for Xavier. I loaded the house and her panel was all about Xavier. She went to bed and woke up the next day and it was like Xavier didn't even exist. Then she did yet another 180 the next day.

I hope this isn't the beginning of a pattern for Lauren but we'll see.

As for Mitchell and Rachel, I can say that Mitchell was (and still is) quite keen on Rachel. But she stopped rolling wants for him even when they were on dates and seeing she's a Family Sim, that's quite telling. :\ So they're not meant to be, at least not at 15.

I also just realised a round or so ago that I've never had a teen party before. Which seems somewhat odd, because I hear teenagers like parties. ;) I can't imagine Eliot would be too keen on teenage parties at his house though, so Mitchell and Noah might not be able to convince Tim that his place is the best venue. But Tim's family is scheduled for October, so I kind of want to do

something

, seeing it will be Halloween and I only did that the once since I switched to months.

Also, I think Abigail really likes being a grandma! She hadn't met Catherine yet when I loaded the lot and one of her wants was to hold her. She also had the want for a family reunion and it was so cute I had to oblige.