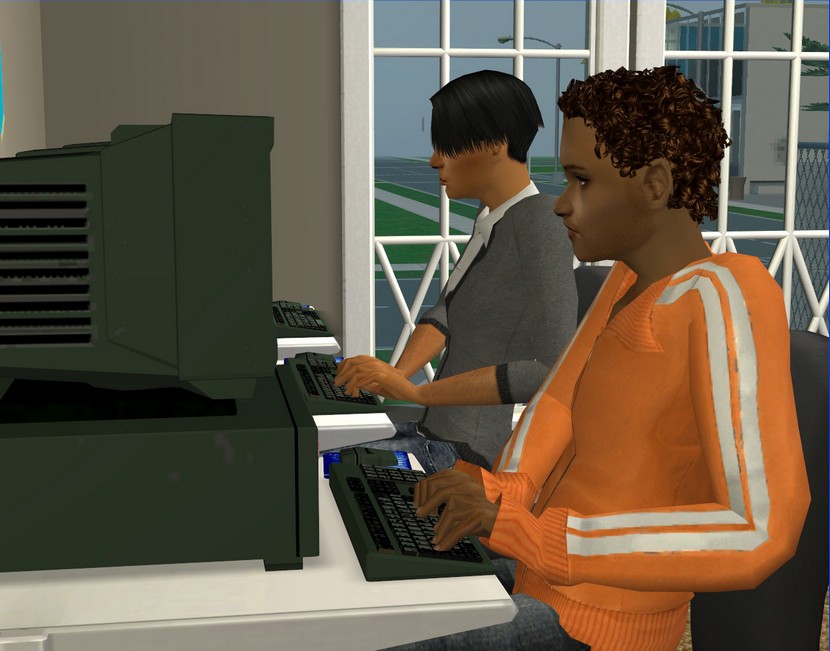 Chris and I only just started our sophomore year and it already feels like this year is going to be twice as challenging as last year.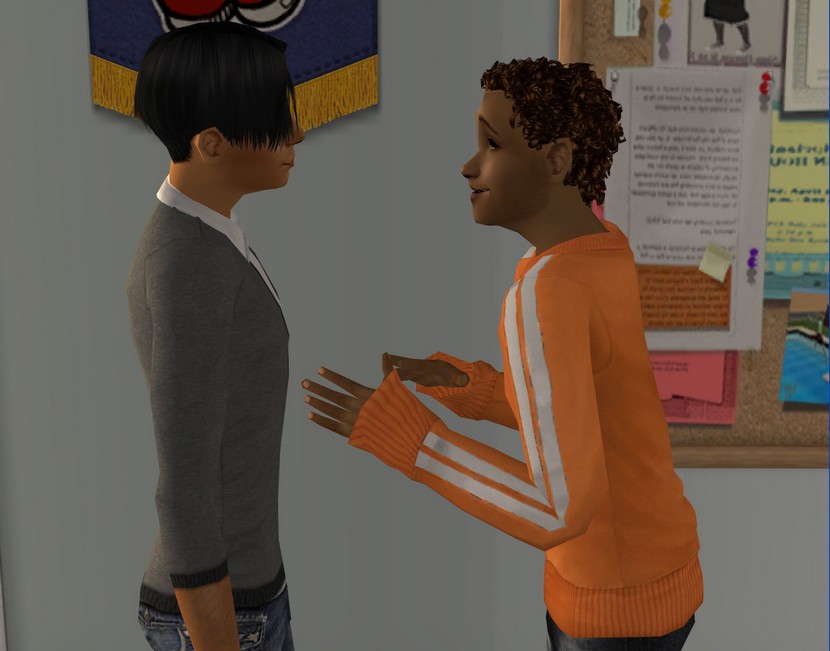 We both have perfect GPAs at the moment. Chris has made it into somewhat of a competition but I'm not really too bothered. As long as I'm doing well, I'm happy.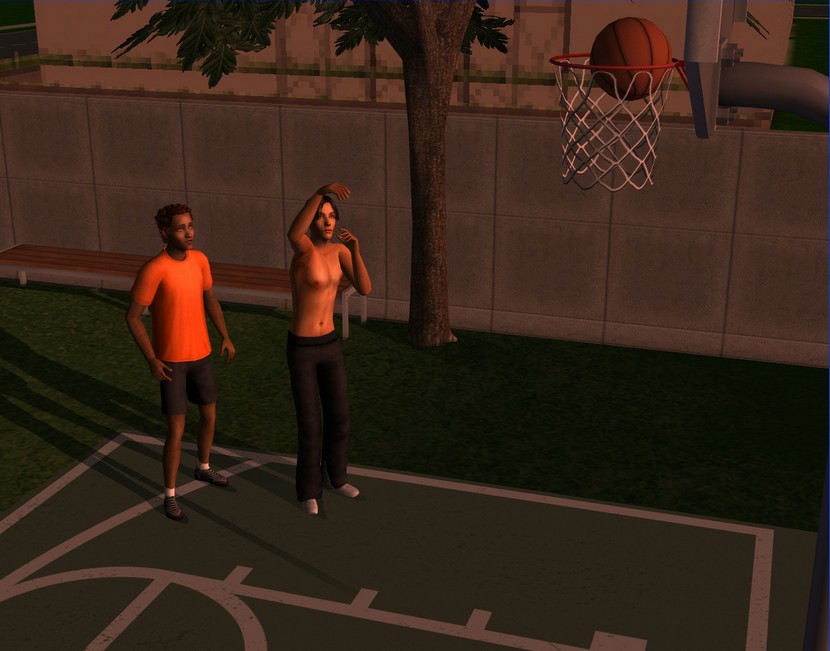 Chris just likes to make everything into a contest but I get out all my competitive urges on the basketball court.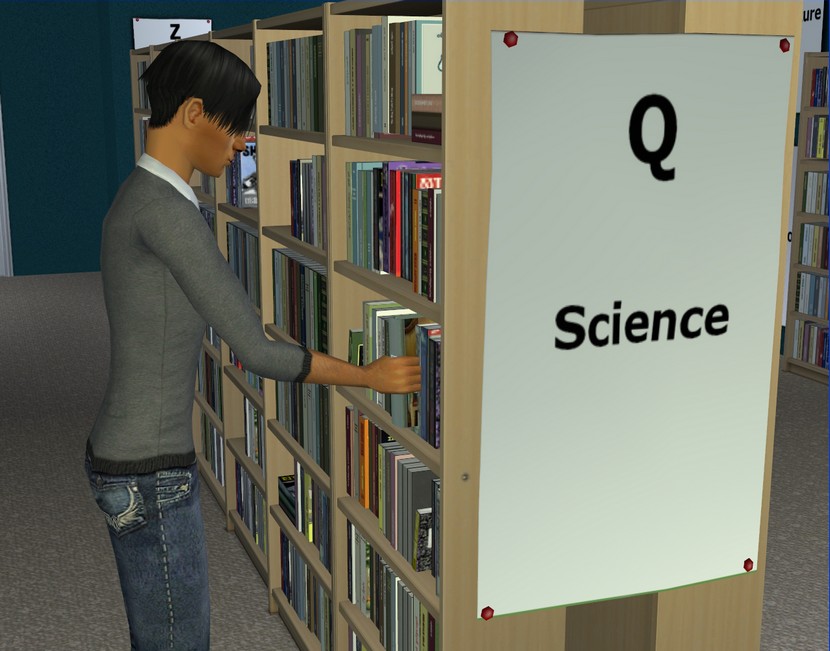 But still, I'm spending some really long hours in the library. If I need some quiet, it's the perfect place.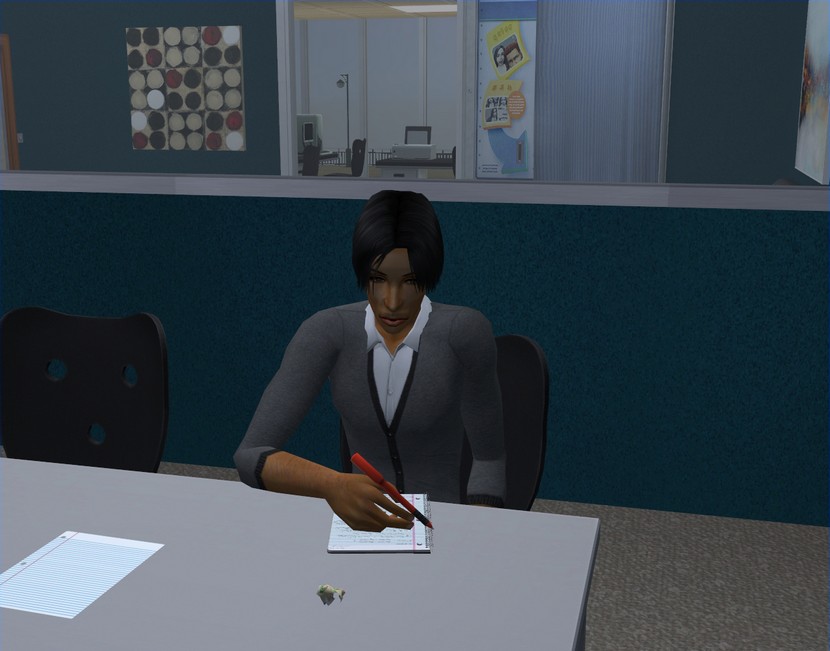 The private study rooms are great when I need to really concentrate on something.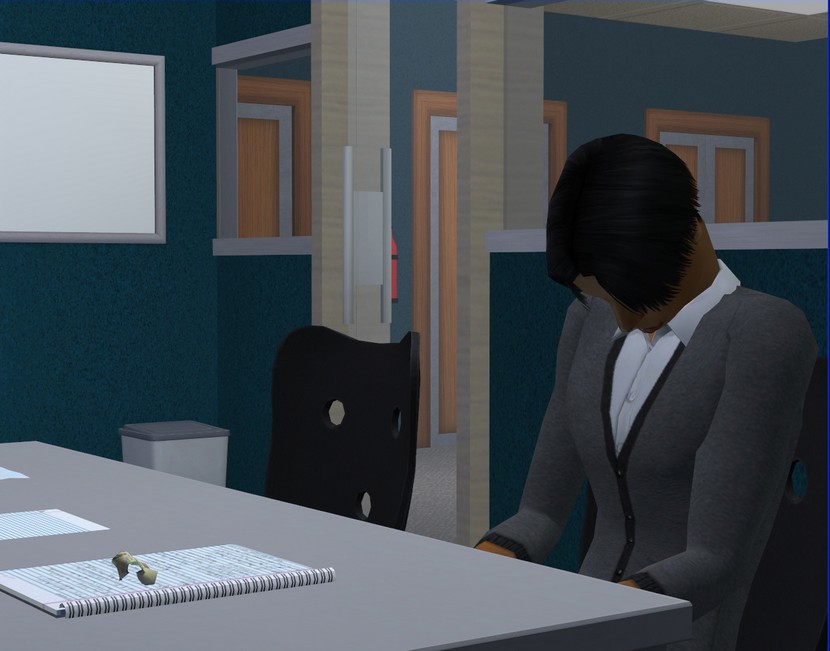 Sometimes they're a little too quiet.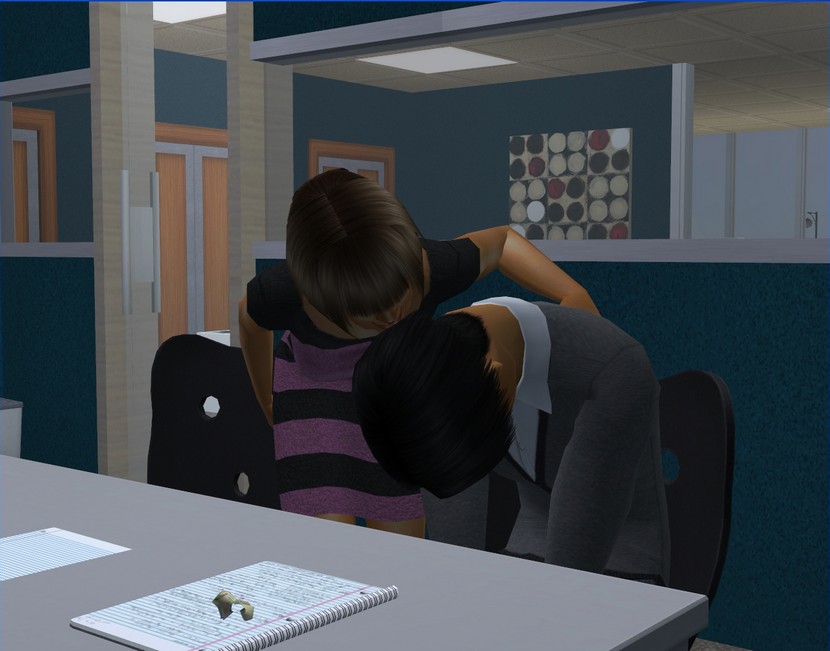 Lucy came to meet me at the dorm for a date one night and Chris told her I was at the library. She went to find me and heard me snoring, completely dead to the world.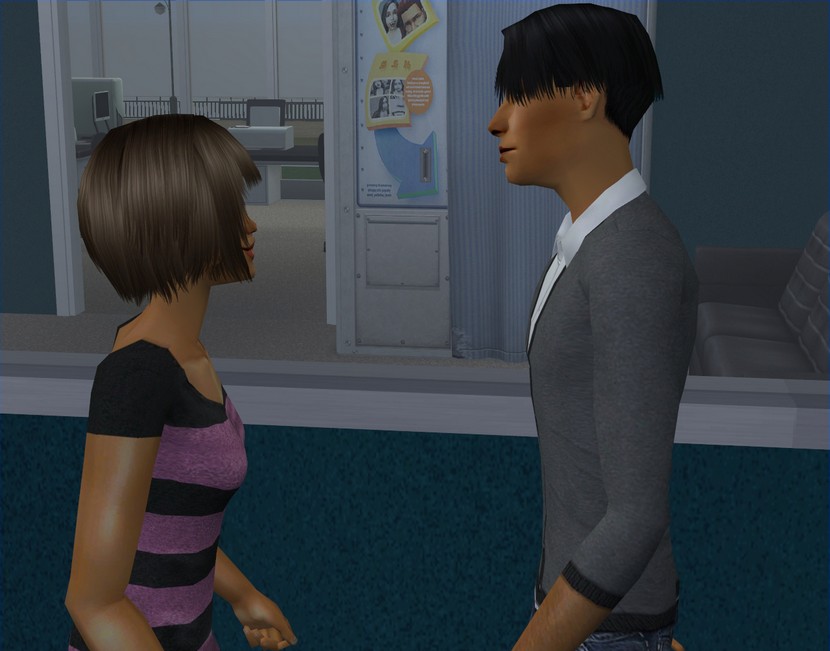 It's only happened a few times but Lucy always starts worrying that I'm working too hard when it does.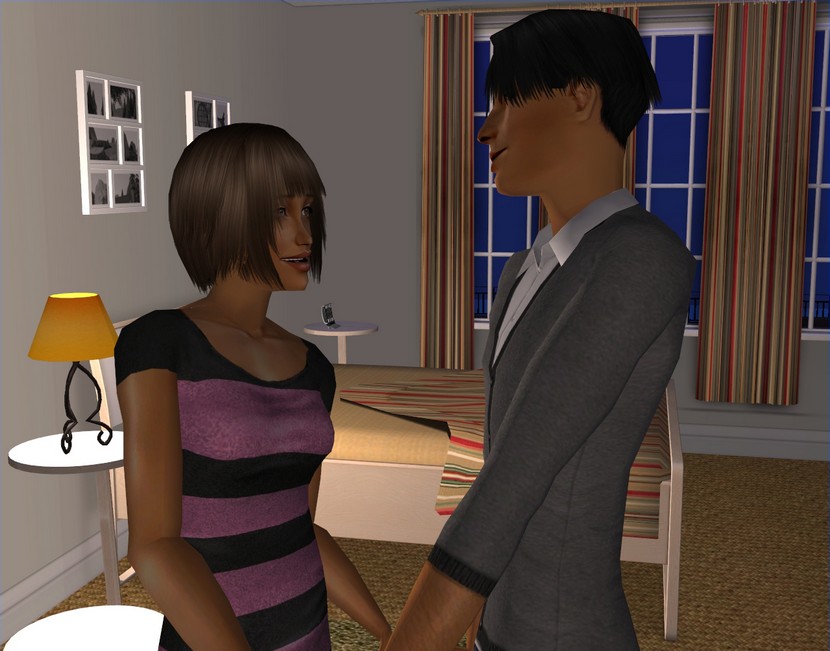 We don't end up going out if I get caught snoozing in the library, because Lucy always insists I'd be too tired.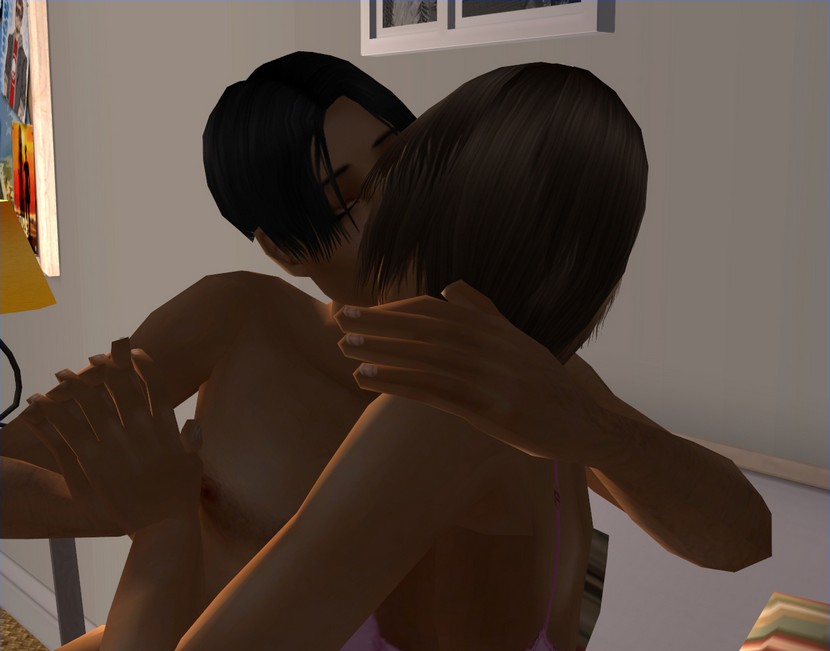 I fall asleep more because I'm bored than tired but I don't mind hanging around my dorm room instead.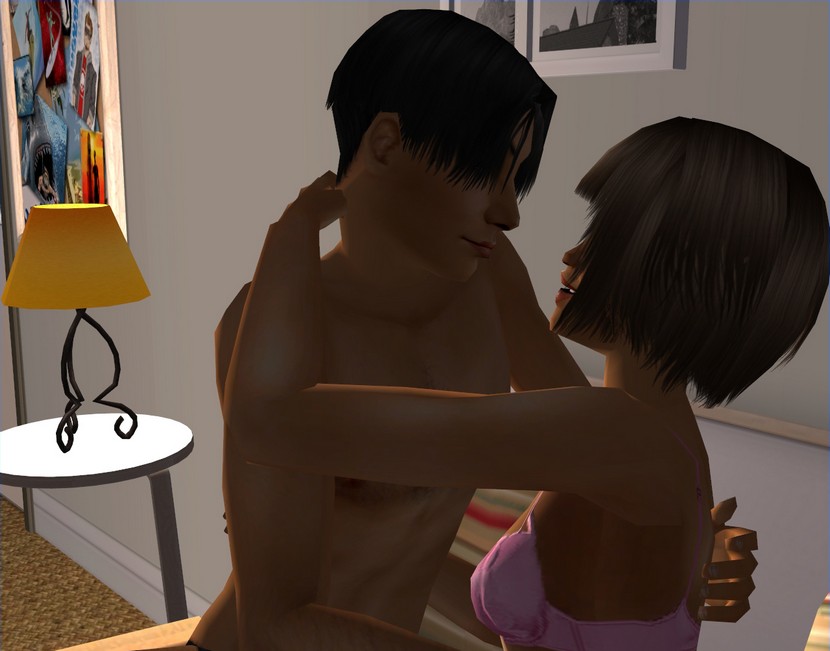 It's really the only place Lucy and I have any privacy, seeing she still lives at home with her parents.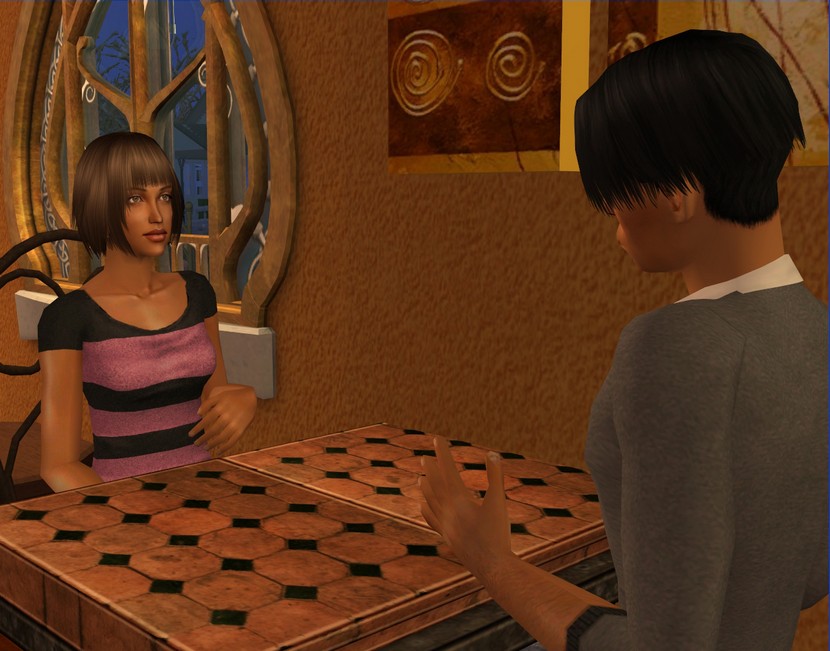 Lucy has been a bit down recently, with Chris and I starting classes again while she's just been at work the whole time.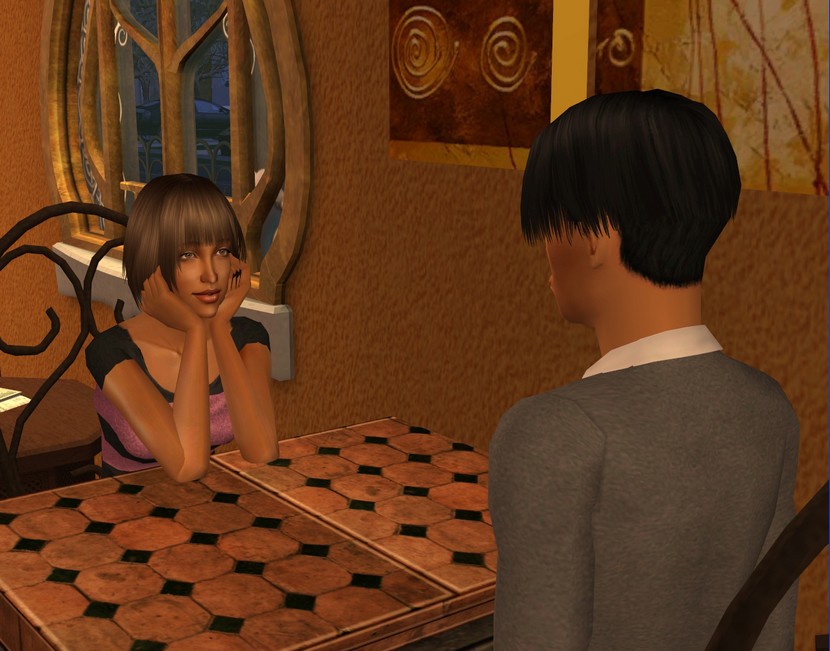 She's usually okay with not being at uni but sometimes she wonders whether she's missing out on anything.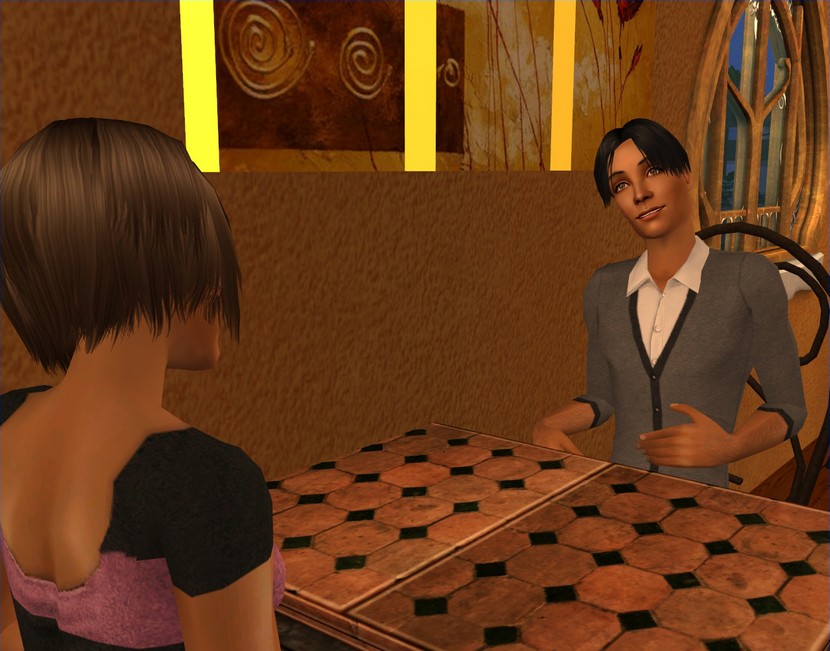 I just try to assure her that once I graduate, no one is going to know or care that one of us went to college and the other didn't. Besides, she's doing so well at the salon.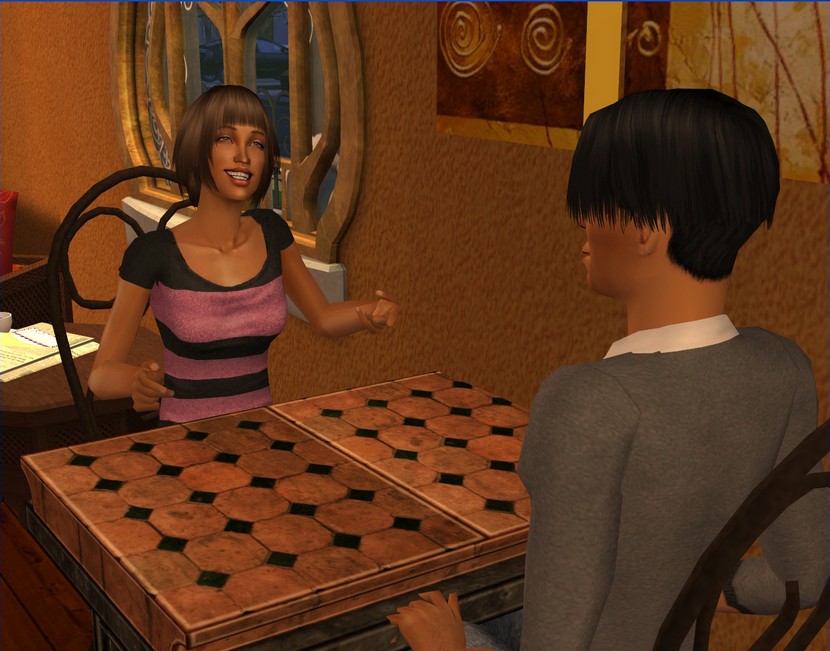 She just got another raise this week and
her boss
is really happy with her progress. Lucy really does love the job, as much as she wanted to go to college.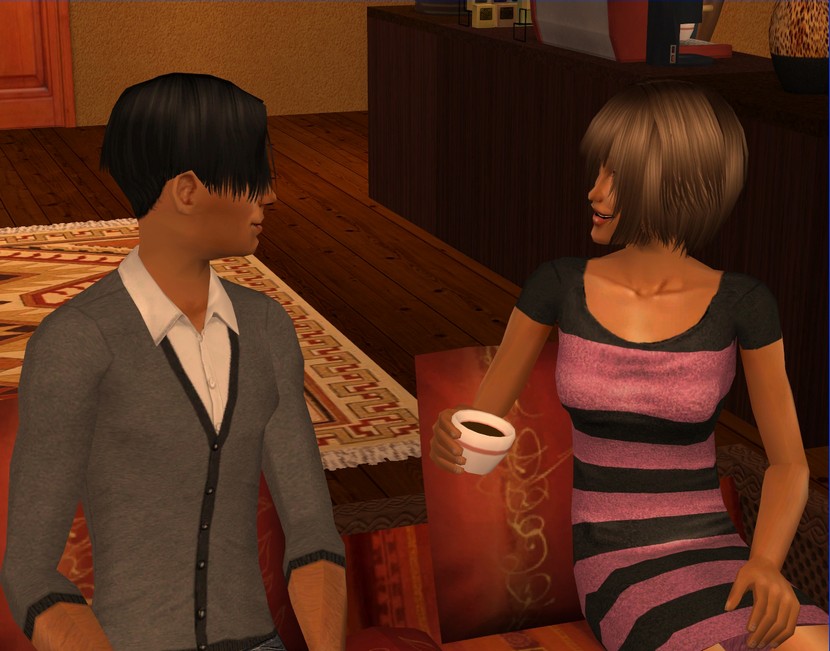 It would have been great if Lucy had been able to join us in the dorms but I think we've fallen into a routine now where we get to see each other more often than we did last year.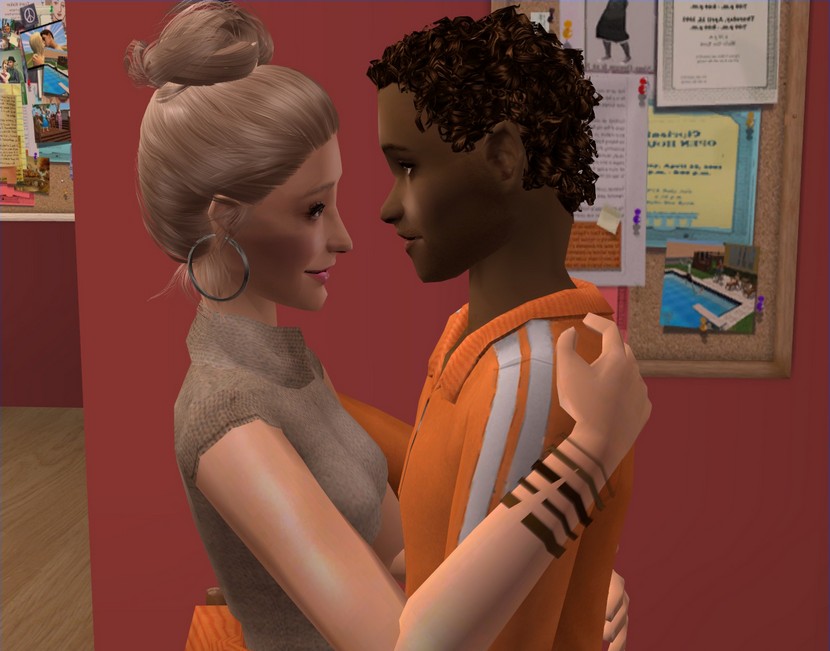 Chris is still dating Elspeth and it looks like they're doing better than they did back in high school.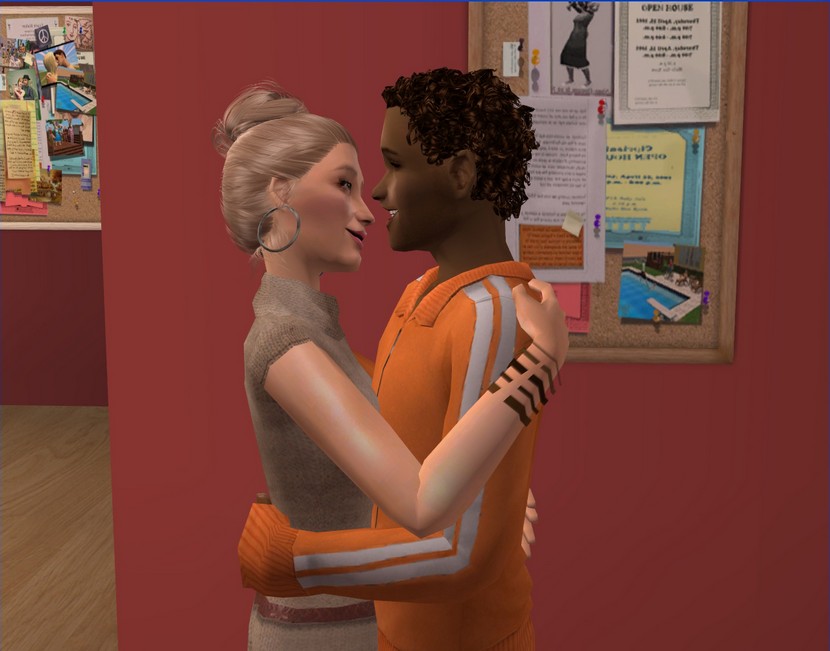 Elspeth only lives a couple of streets away, in another dorm, so she has much more free time than Lucy.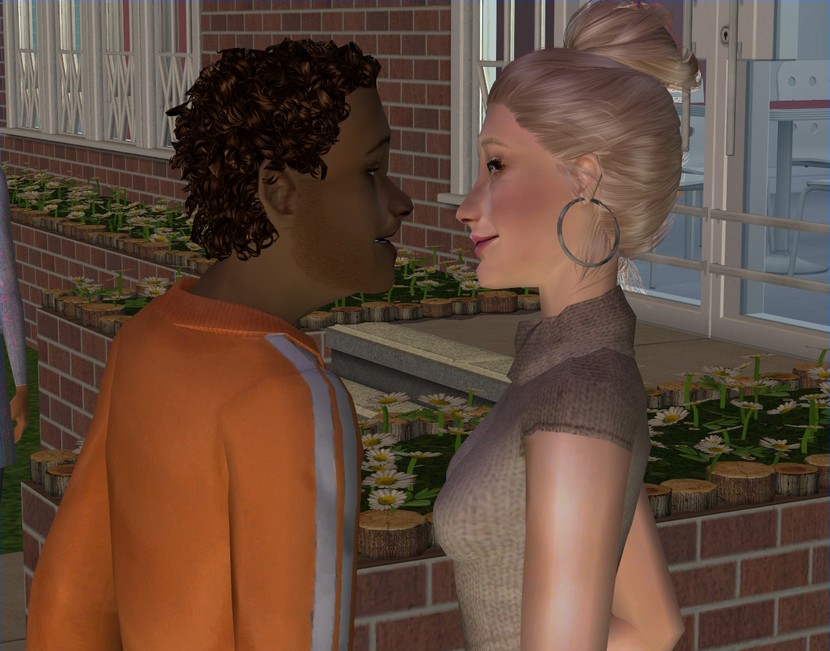 I really envy the time Chris gets with his girlfriend. I see Lucy a lot but it never seems to be enough.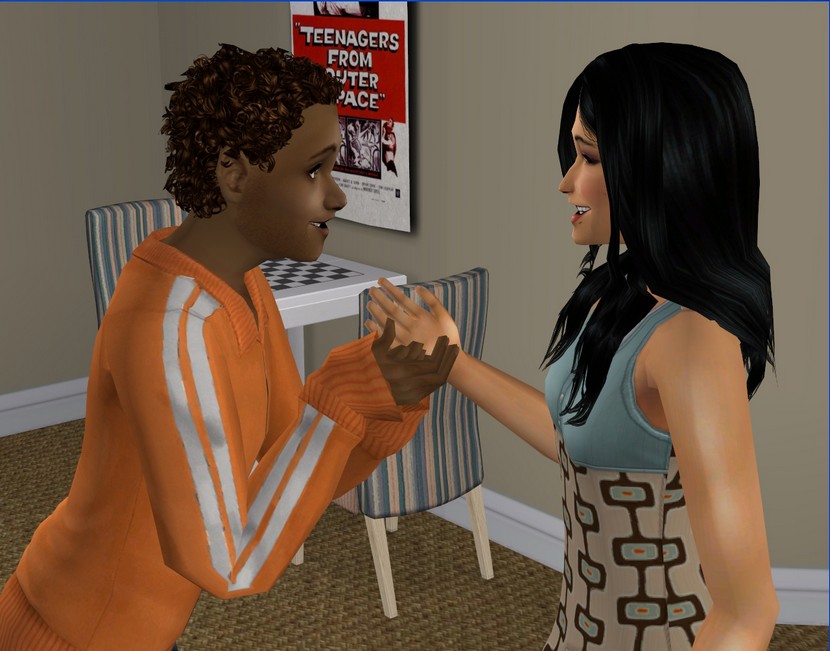 Chris says he's happy with Elspeth but from where I'm sitting, he's developed a wandering eye.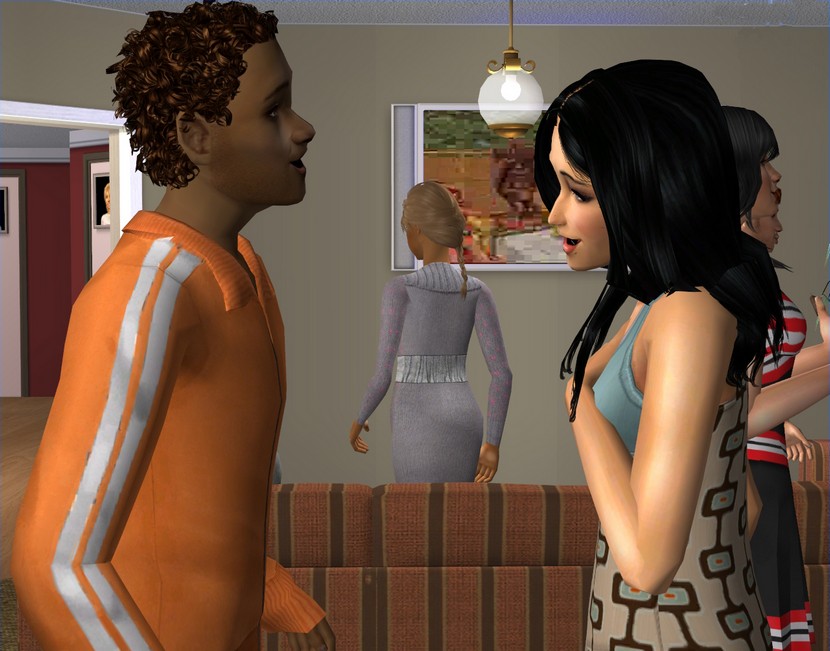 Lately, that eye has been looking at Ella, one of the girls who lives in our dorm. They're getting pretty close. If he's not hanging out with me or with Elspeth, he's with Ella.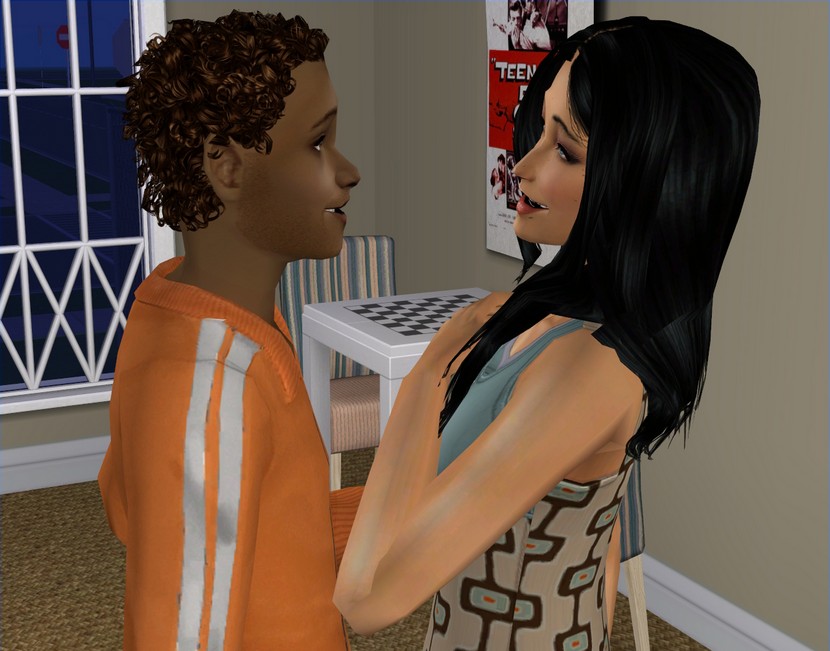 I don't know what's going on, if anything but it doesn't seem entirely innocent to me. A lot of it looks an awful lot like flirting to me.
I've even seen Ella walking out of Chris's room in the very early hours of the morning. I know that doesn't necessarily mean they're sleeping together but it doesn't look good.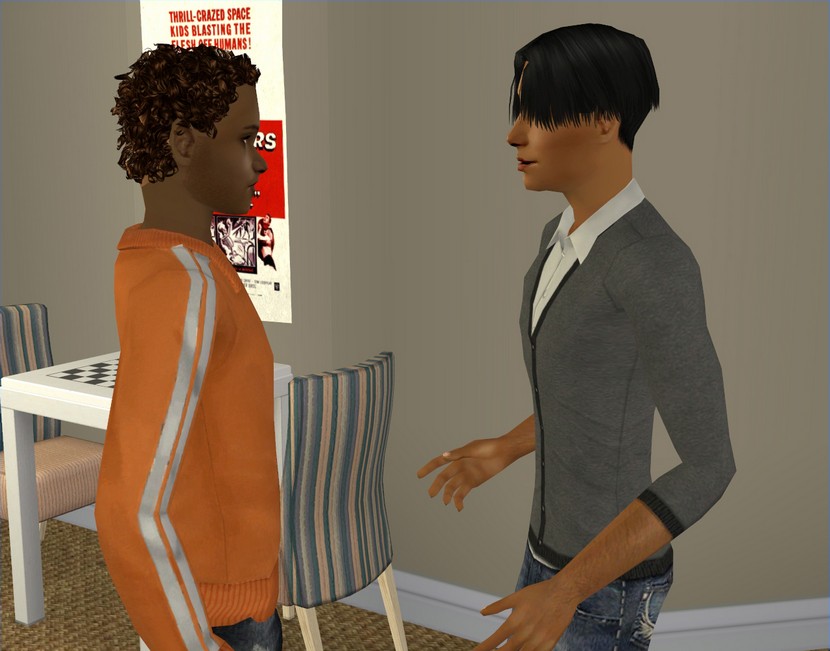 It's starting to really bother me, so I asked Chris about what was going on with Ella.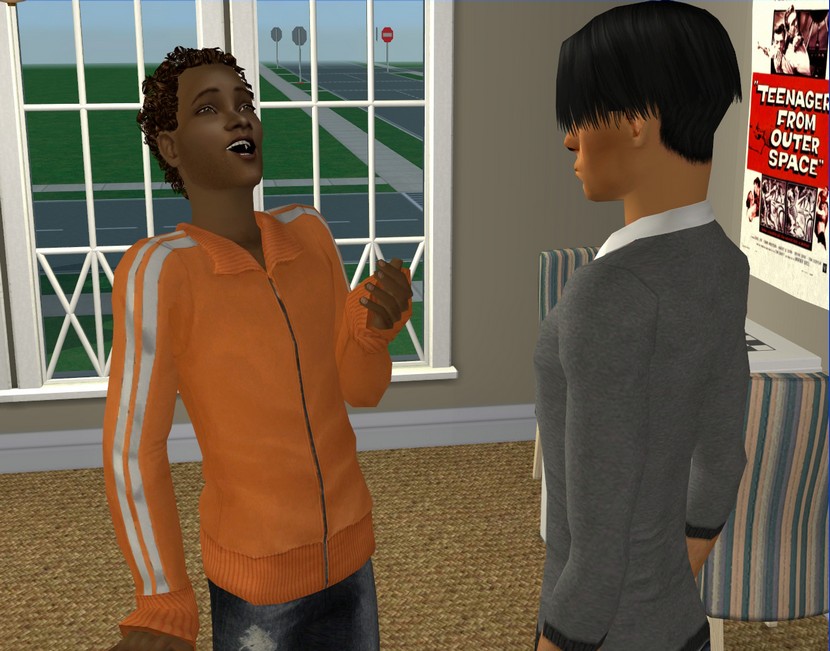 He laughed it off and told me I was being ridiculous.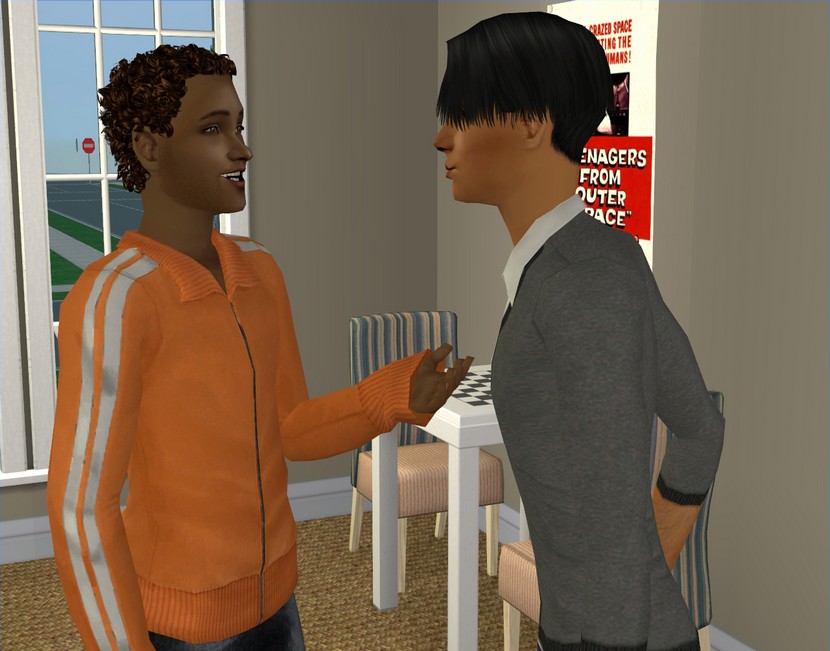 He insisted that all that's gone on was what I've seen with my own eyes - a little bit of flirting.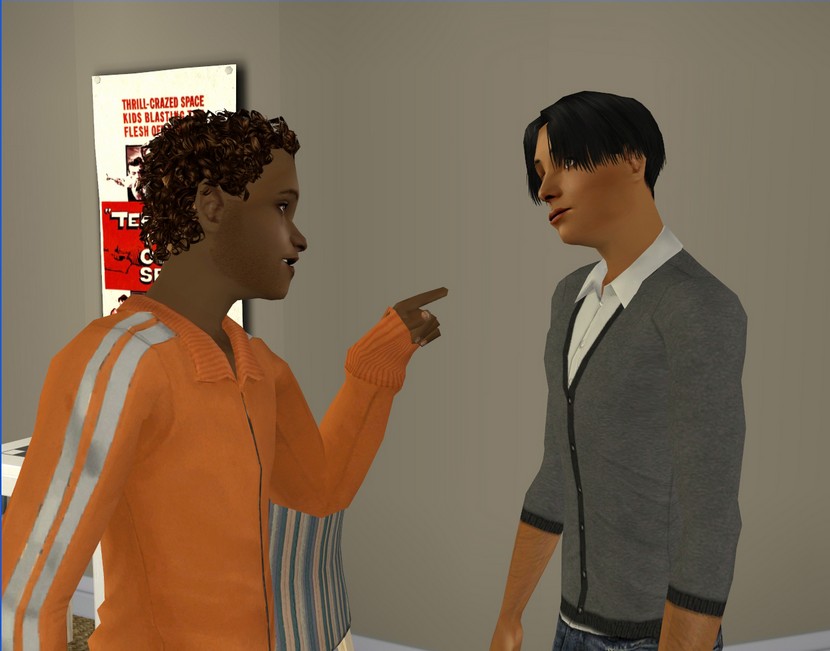 I even asked him about Ella's late night visits to his room and he told me he was allowed to have friends and they were allowed to visit his room.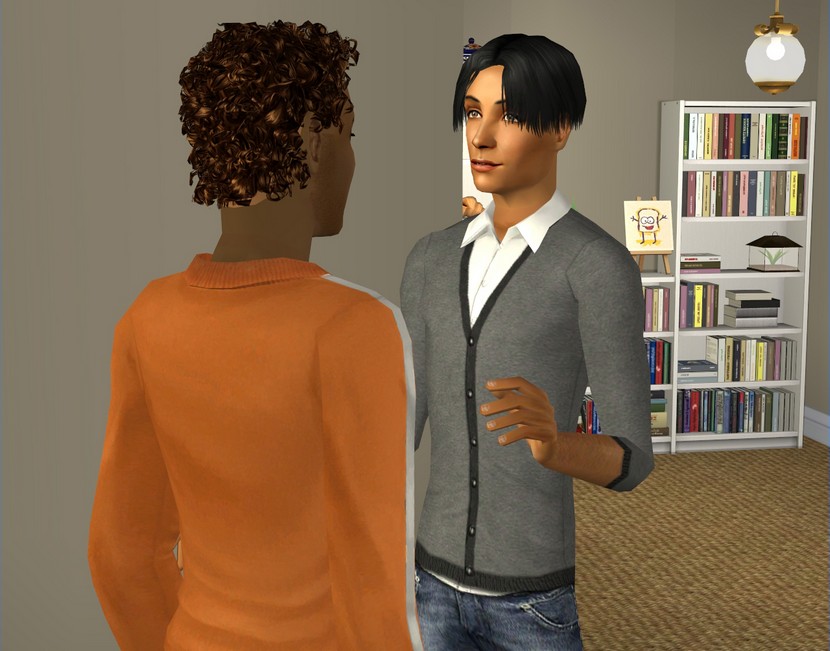 I'm not sure I believe Chris's version of events but I think I'm going to stay out of it. I feel guilty about it but I don't think it's my place to butt in any more than I already have.
Notes:
Title is from One Step Ahead by Split Enz.

Both boys are maintaining 4.0 GPAs. Not a shocker, seeing Chris is Knowledge and Edward is Knowledge secondary.

Chris is Romance secondary, so I wasn't exactly stunned when he started rolling romantic wants for Ella but I was a tiny bit surprised. He's been all about Elspeth up until now. He's still quite into Elspeth as well, so apparently, he wants to have his cake and eat it too.

I had to consider whether Edward would go to Elspeth with this information and I decided he wouldn't. He doesn't really know her all that well and if he did, I still don't know if he would spill the beans. Chris has been his best friend since kindergarten, so there's a lot of loyalty and history there, even though Edward doesn't like the way he's acting right now.

Edward and Lucy are pretty freakin' adorable though, as always. A nice contrast to Chris!