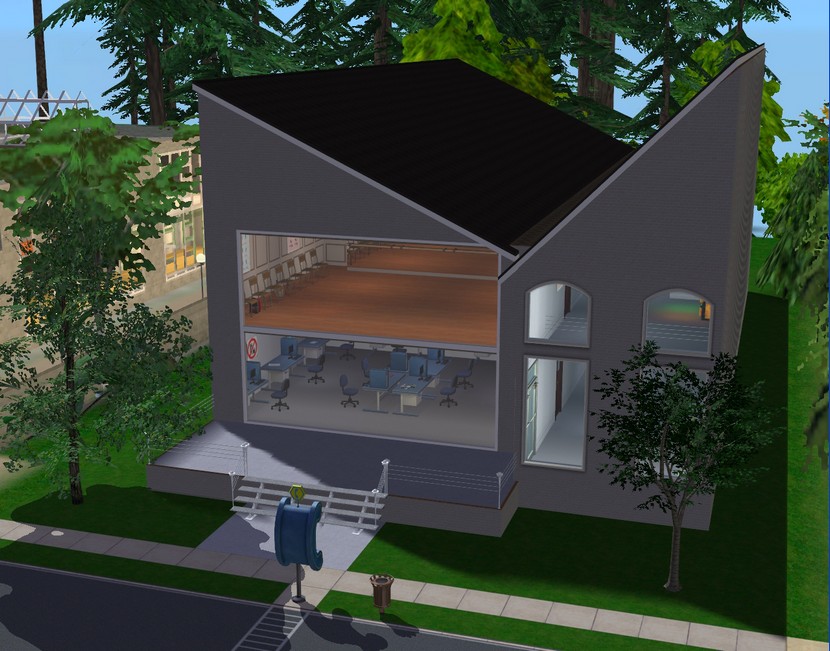 So here is the promised lot tour of Suffolk University's new faculty of music, Nihill Conservatorium. It is named after Charlton Nihill, the first Sim in Sullivan to reach the top of the music career. This roof has been adjusted since I took the picture - it was just a little too steep for my liking.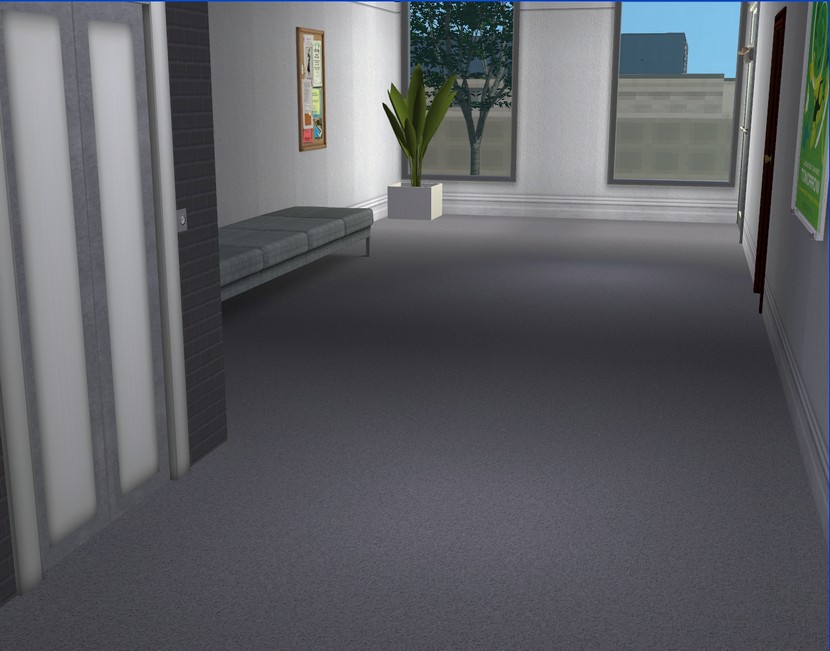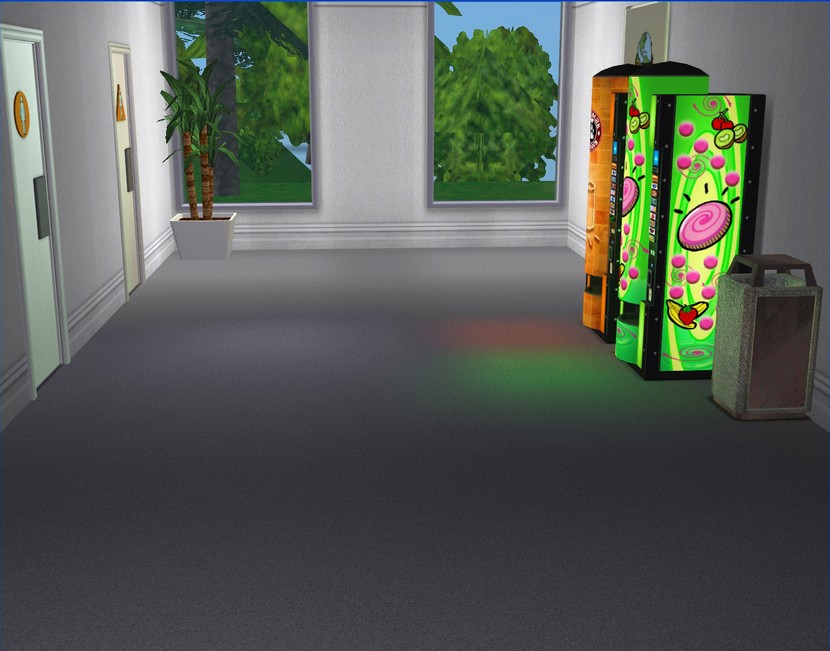 Just a couple of shots of the hallway on the bottom floor. The one upstairs is much the same.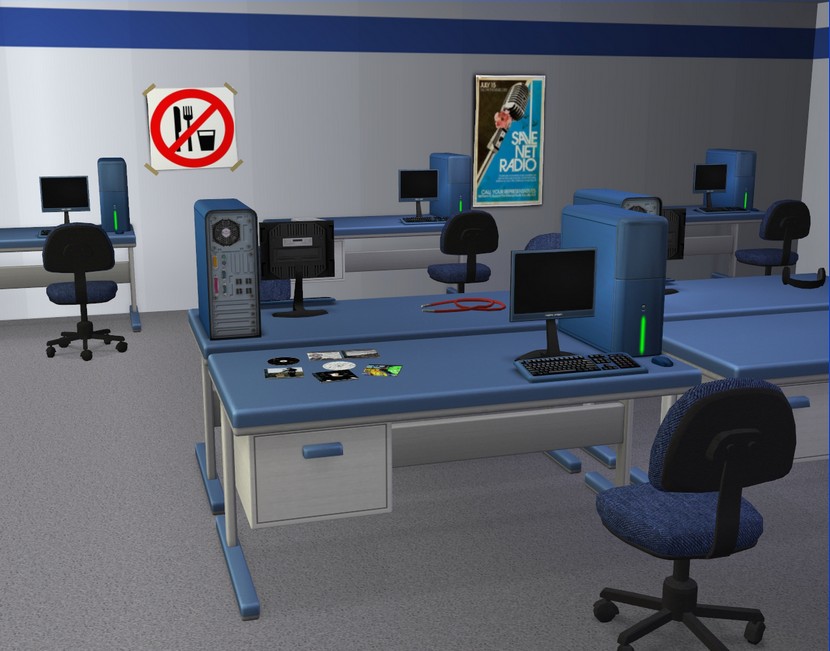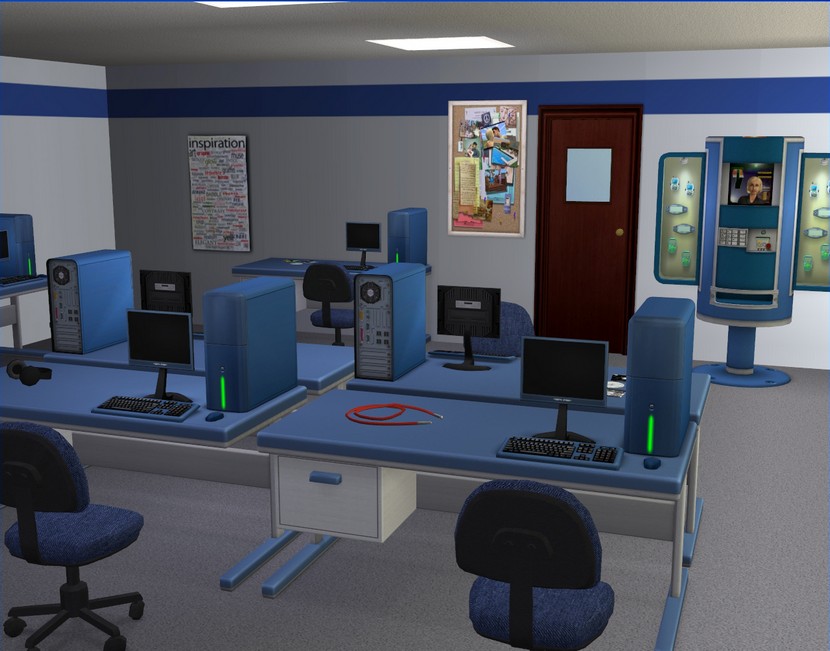 The computer lab. Note to self: change that noticeboard!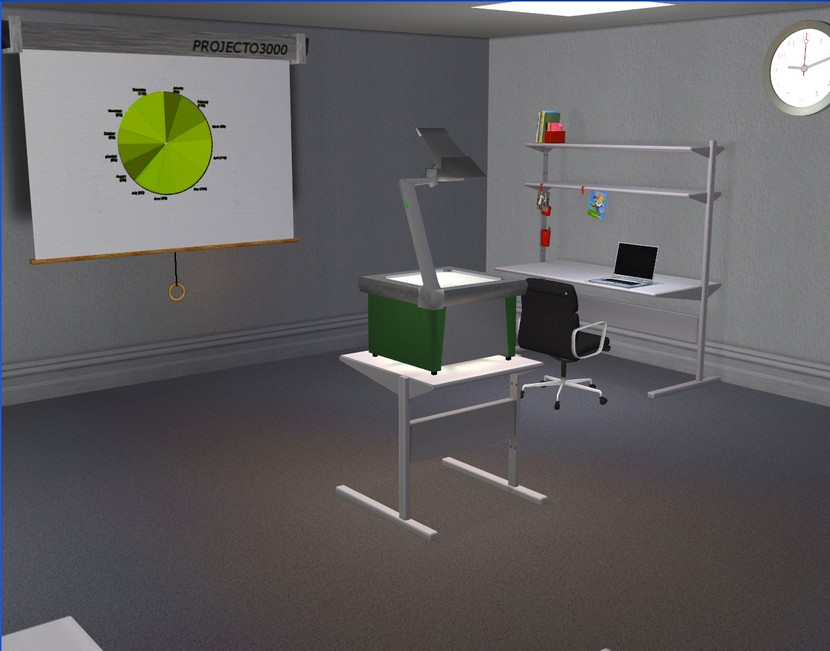 I'm eventually going to have a building for all hobbies/majors and there'll be a classroom in each. Recolouring that screen may be beyond my capabilities, so I think I'm going to pretend they're studying...I don't know, music marketing or something.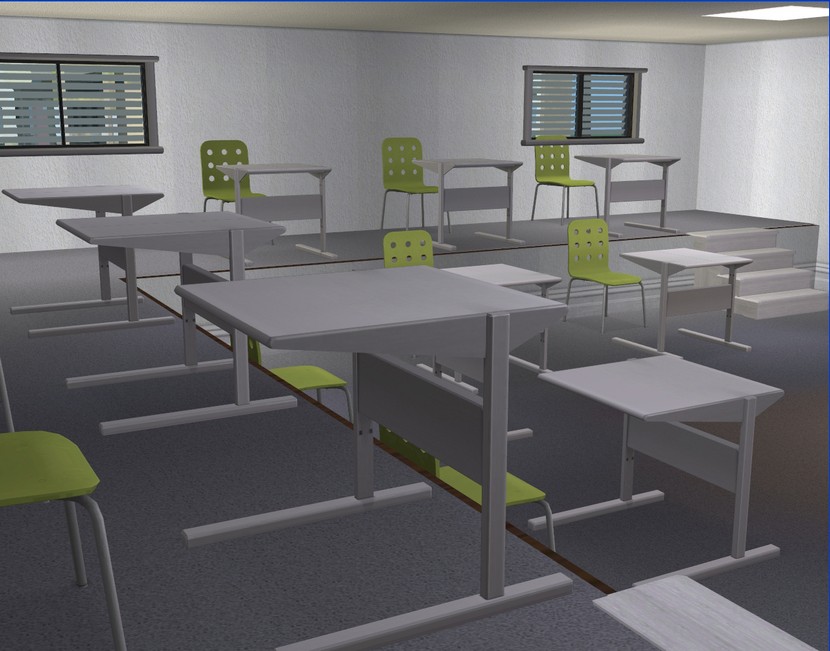 I felt like doing something different with the chairs, rather than just rows, like I did with my last faculty building (which was art - I don't think I showed it here, because it's not originally my building and I left much of it untouched).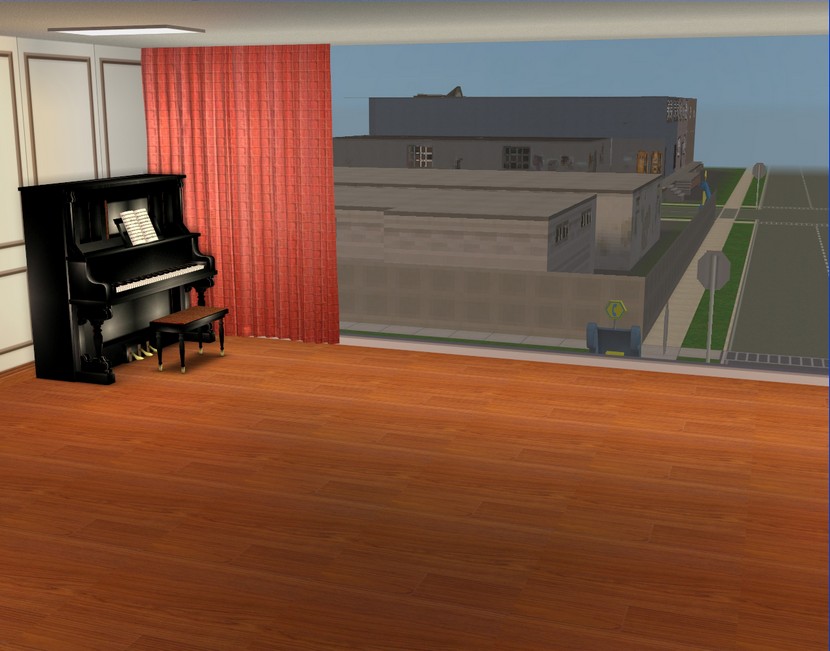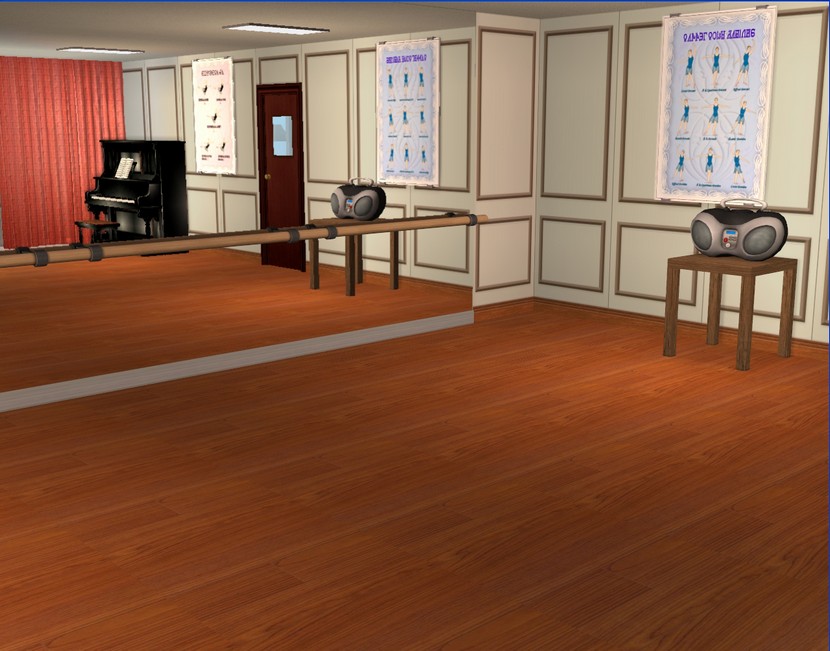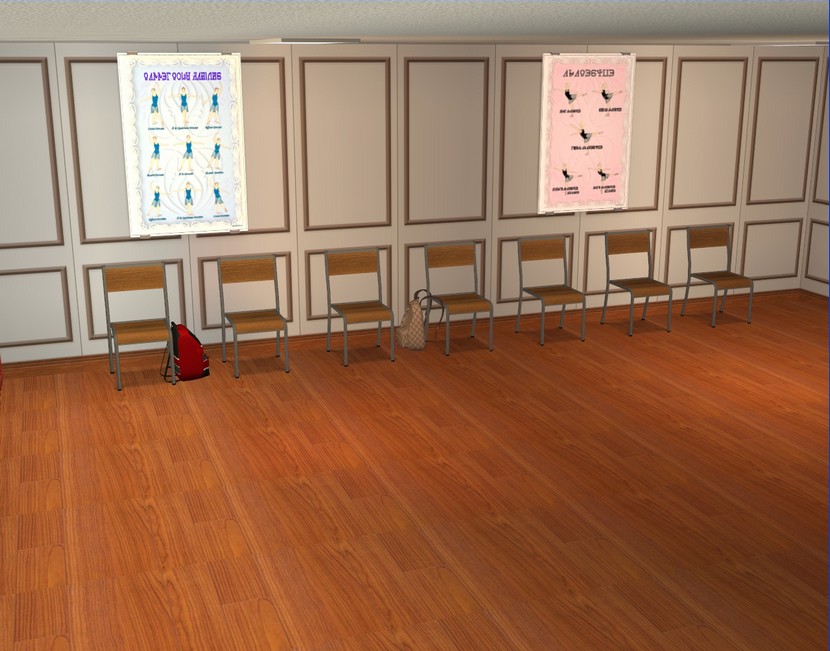 The dance studio. I have one in my arts building as well but this one is larger and I think I like it better. You've already seen Audrey here a couple of times (she's also used the studio in the Arts building).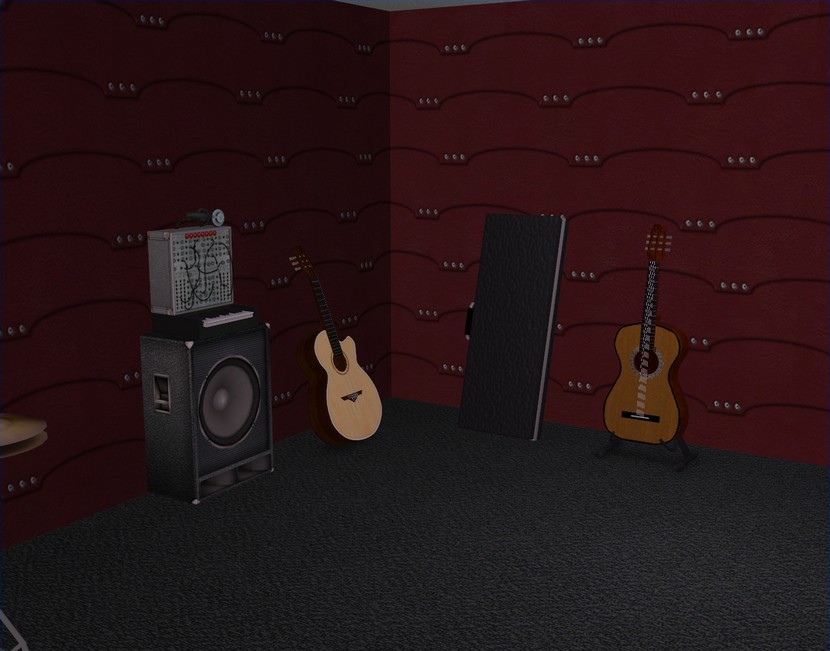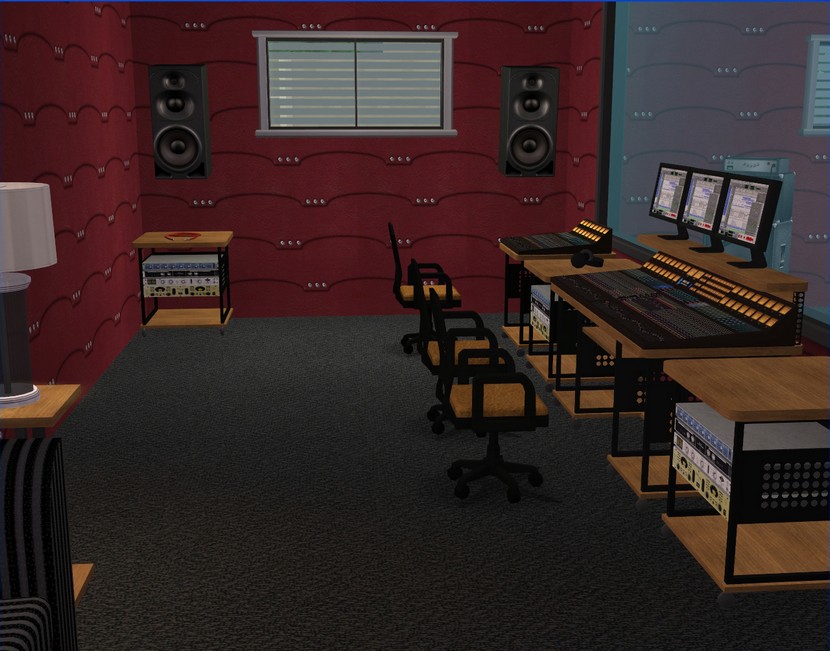 Recording studio. Previously, the only recording studio in Sullivan was in Luc and Asha's spare bedroom. I decorated this one in a less bone-headed fashion and actually have the mixing board facing the window, rather than the wall.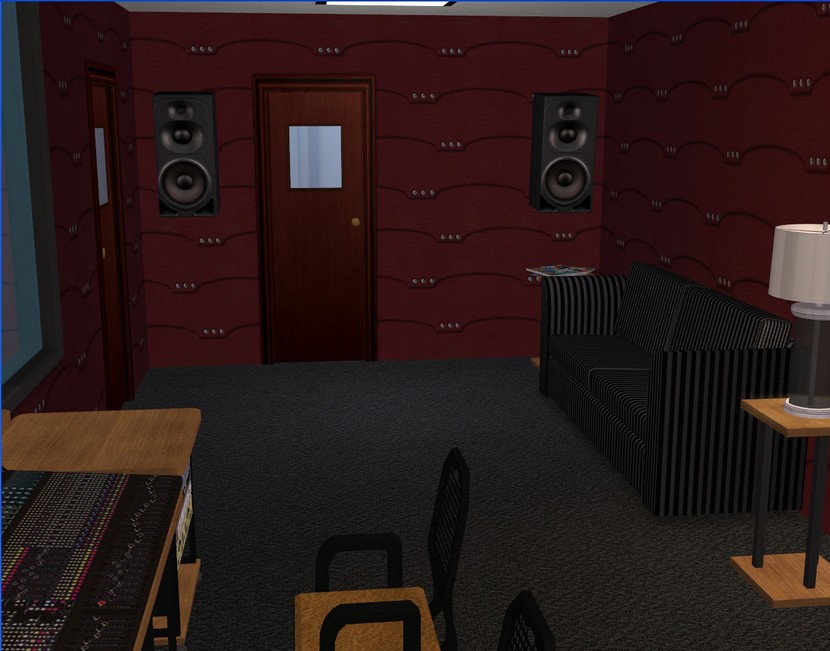 In movies, recording studios always seem to have couches, so mine does too.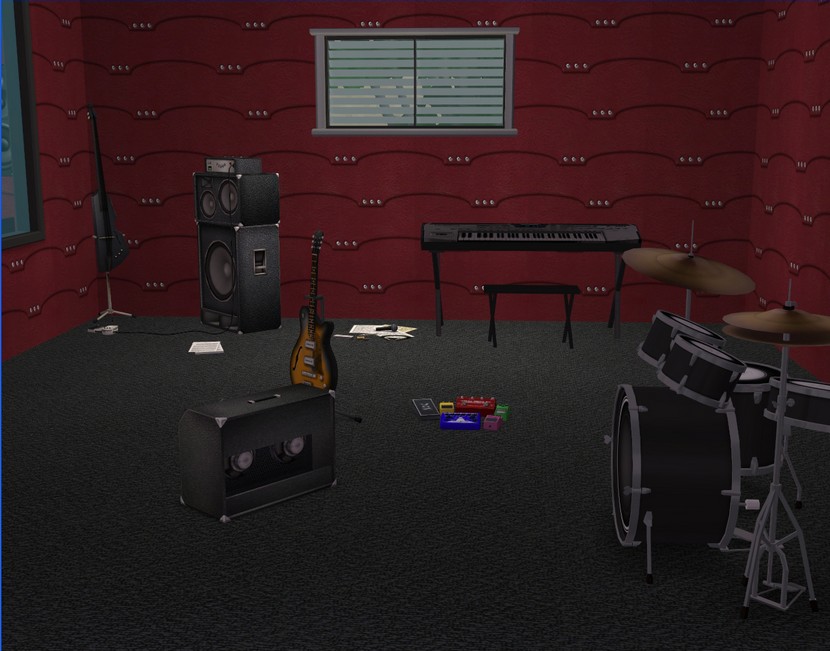 Not thrilled with the actual recording space. It looks a bit bare but maybe it should be? I'll see how I feel about it when I actually play with it.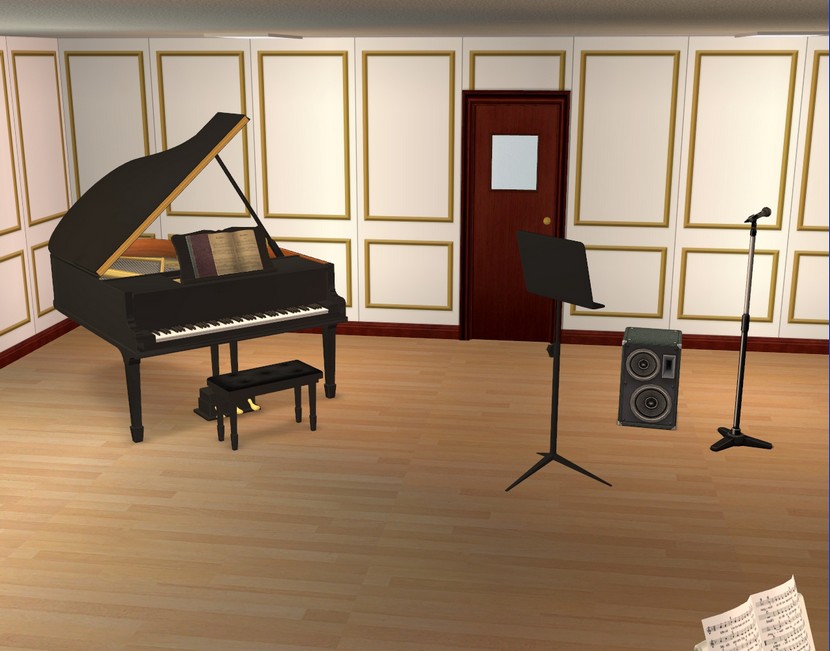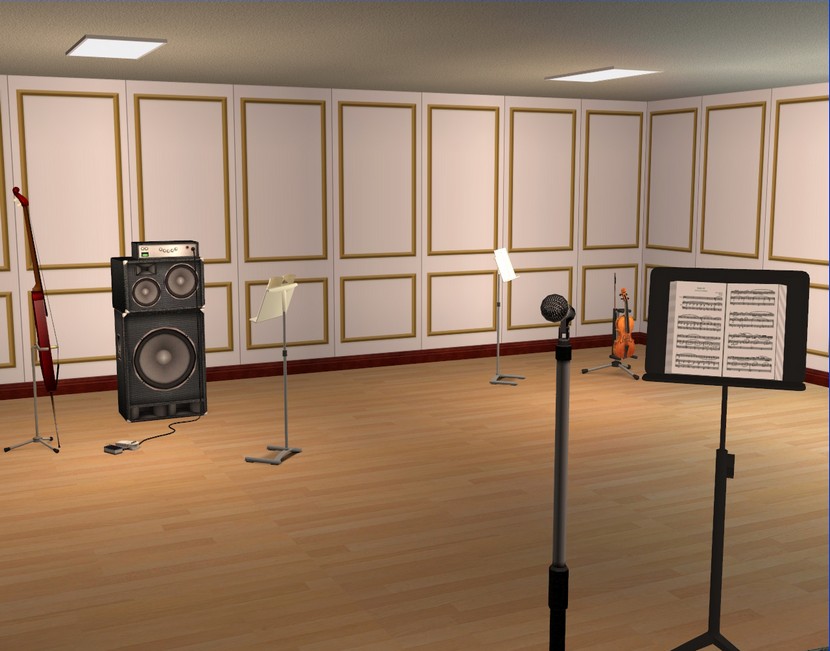 A rehearsal space for musicians of a more classical bent. You saw Kirstin here in yesterday's update.