Round 31: March 2034 (Autumn)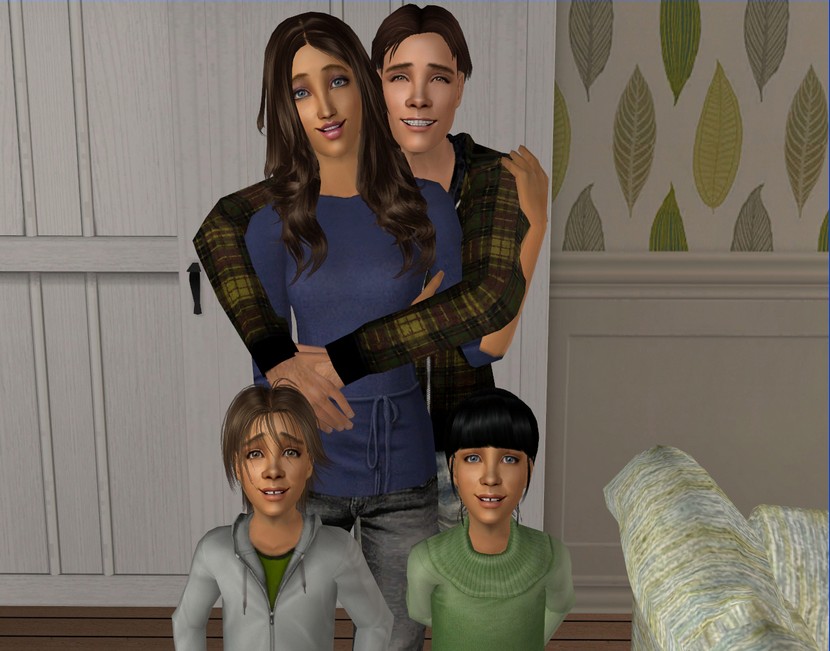 Narrated by Charlie Benton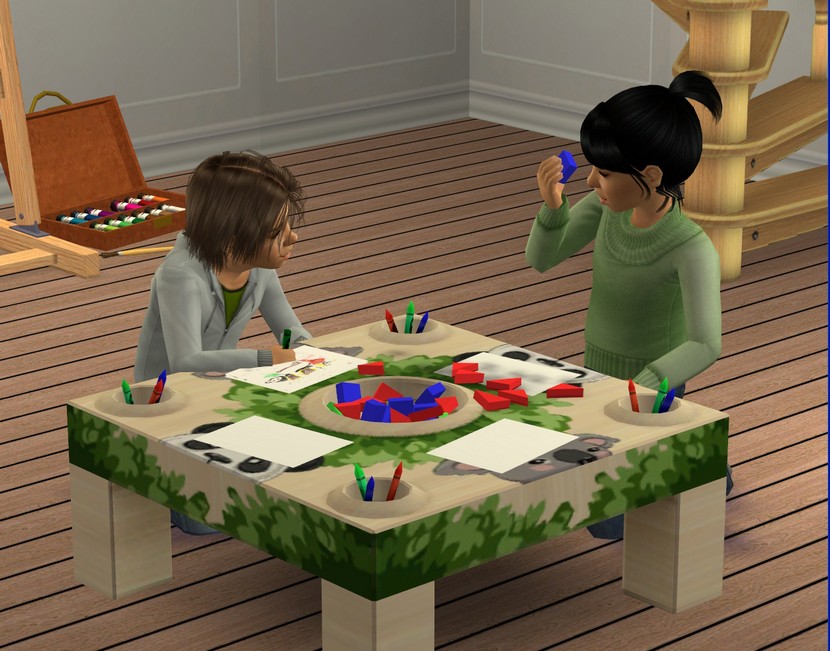 Grace and Everett are four years old now, which I can hardly believe. They just started pre-school and they both love it.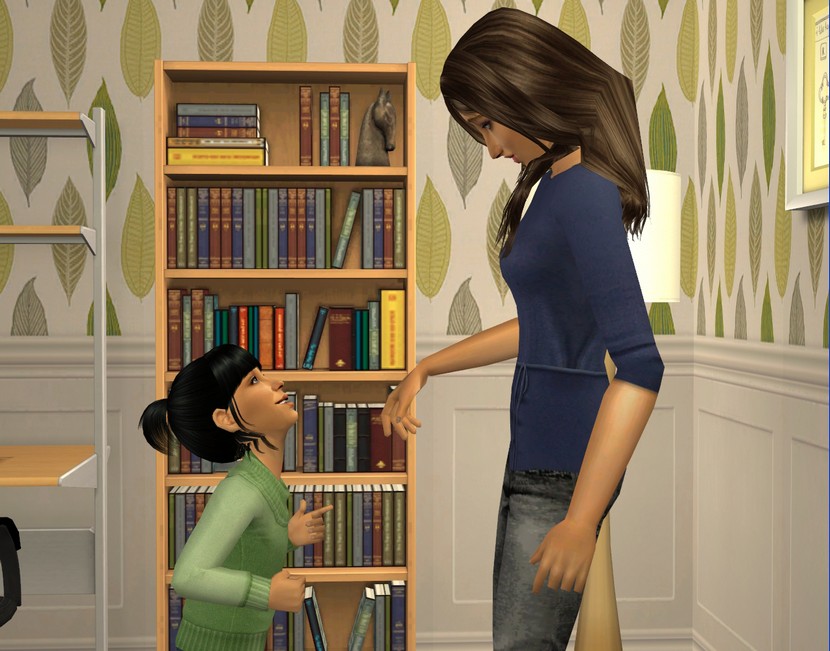 They're always coming home with all sorts of stories about their friends, their teacher and everything they did that day.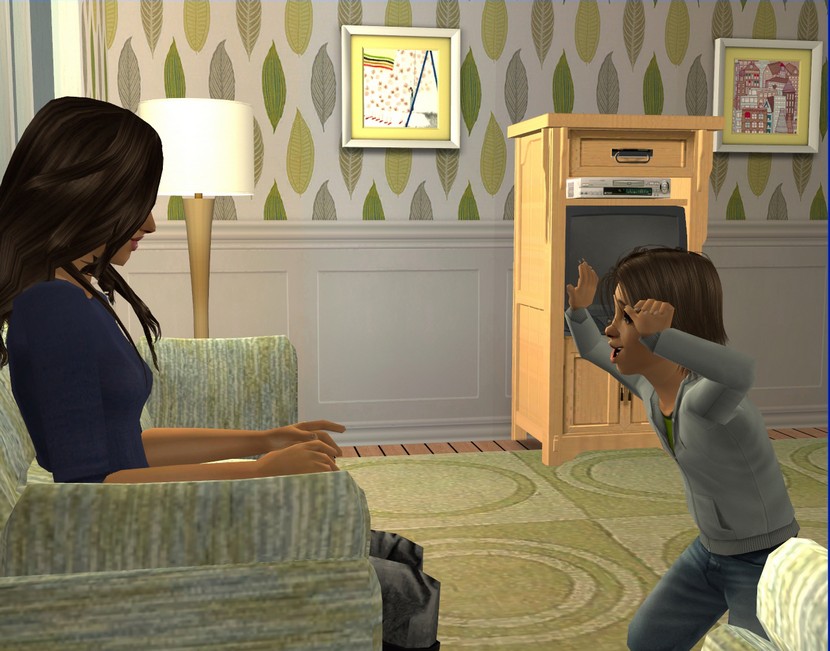 I'm usually at work when the kids get home from school but Camilla tells me that Everett's stories are always very lively.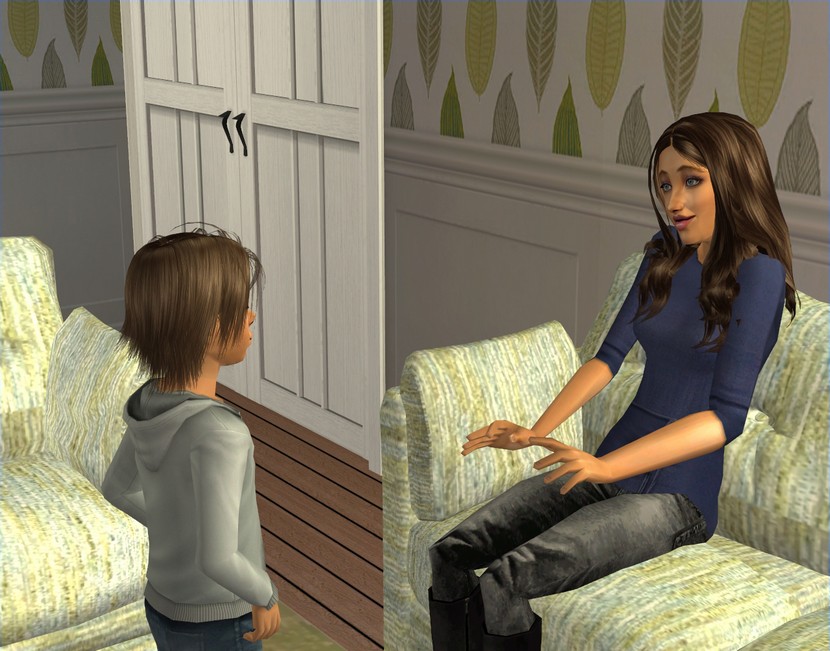 She's not sure how much of them he makes up, so she just humours him.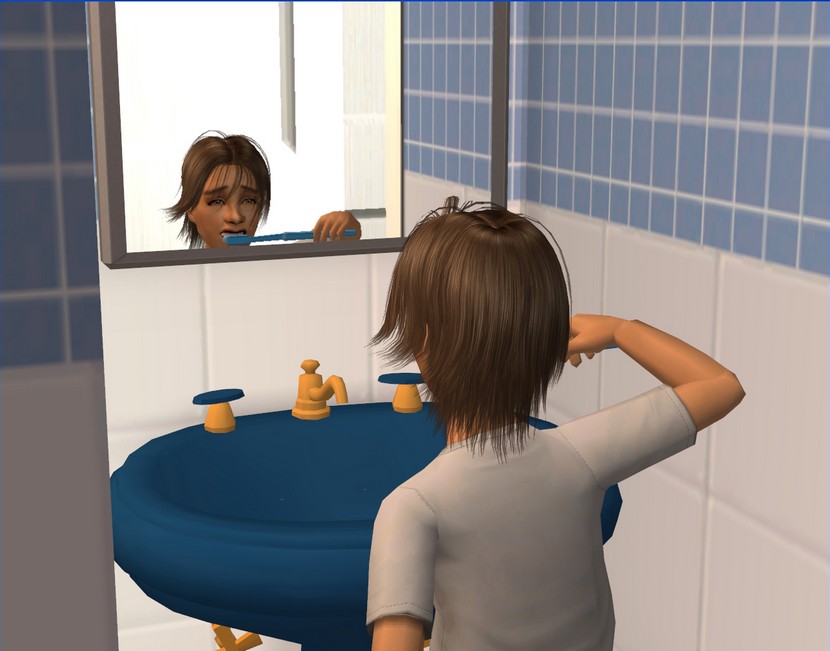 The kids have some more independence now, which makes our job a little easier. Everett even brushes his teeth every morning without us telling him to.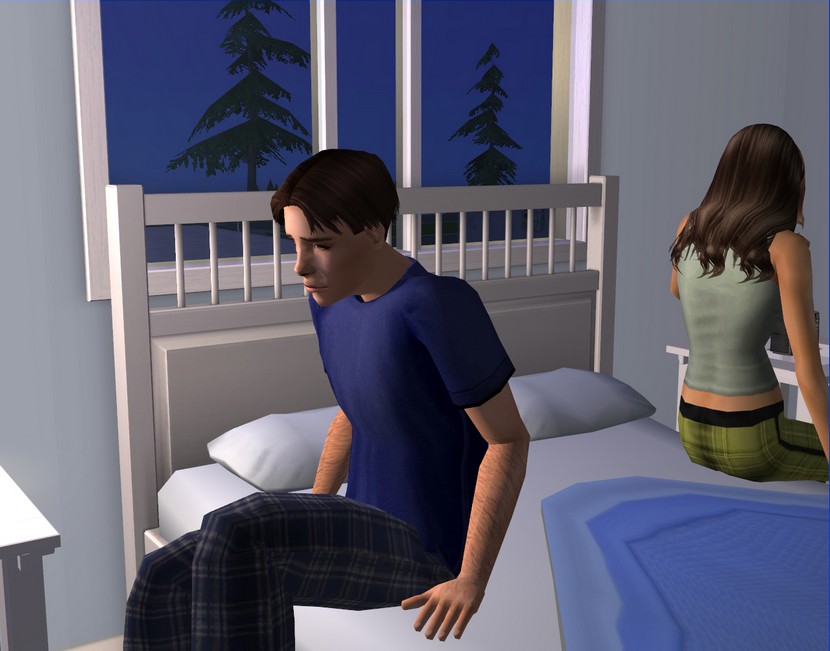 I graduated last year, so now I'm working full-time. I'm happy to be done with studying but the mornings are so, so early! I usually end up waking poor Camilla up as well, so we're both tired at the moment.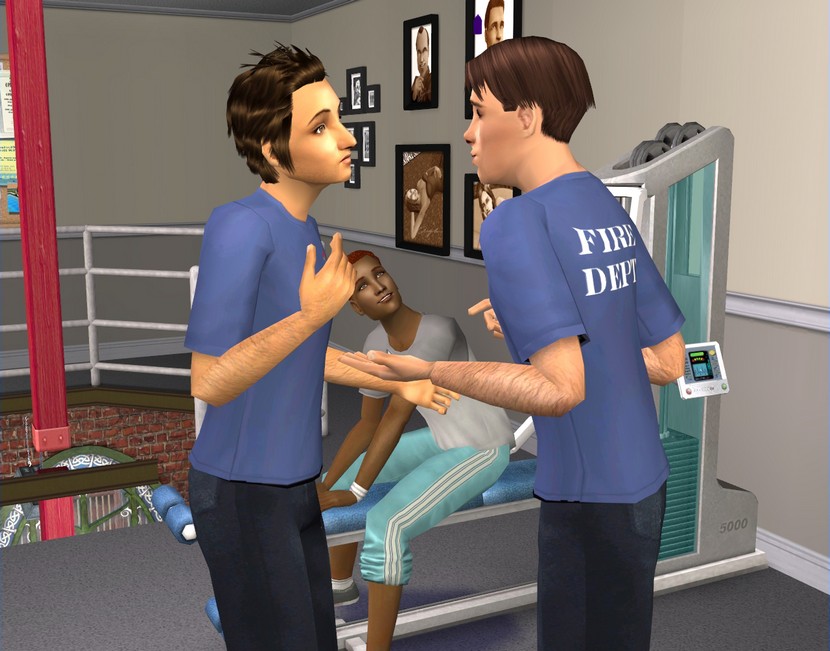 I really like the guys I work with. Jacob is
my cousin
's husband. I didn't know him too well before this year but we've become pretty good friends over the past few months.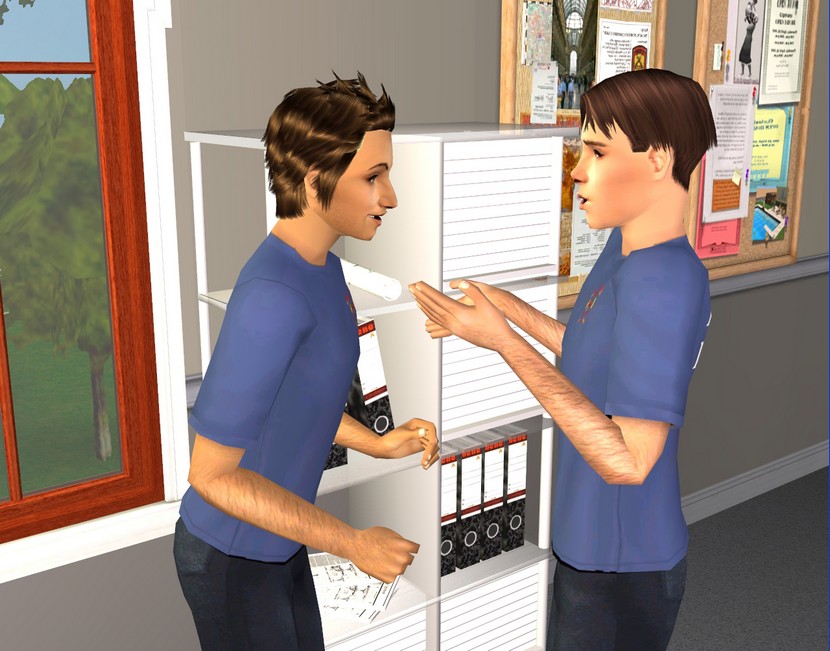 Jacob is a lot older than me but seeing Camilla and I got started on our family so early, we have quite a bit in common. Jacob and Claudia's
daughter
is only a year younger than Grace and Everett.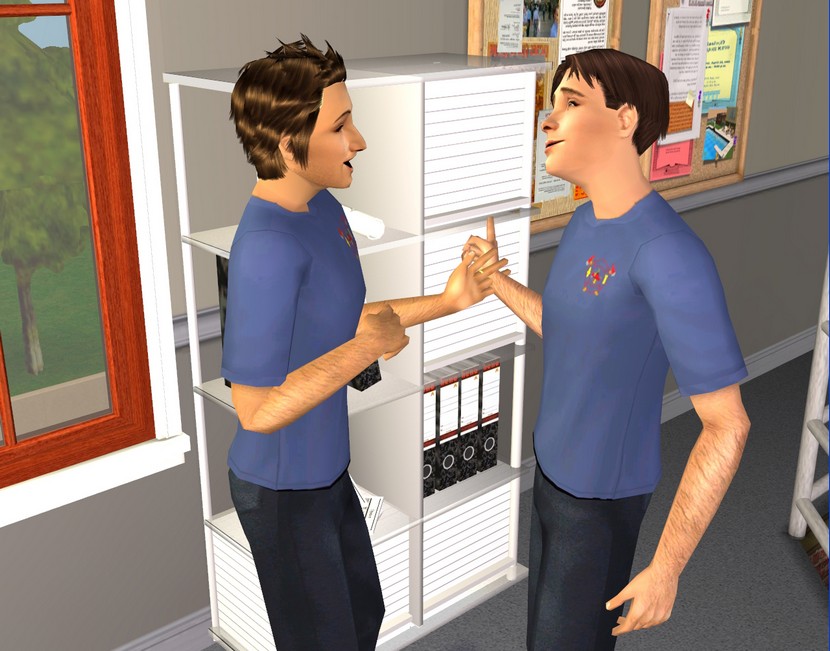 They're having another baby in August and Jacob is so excited about it.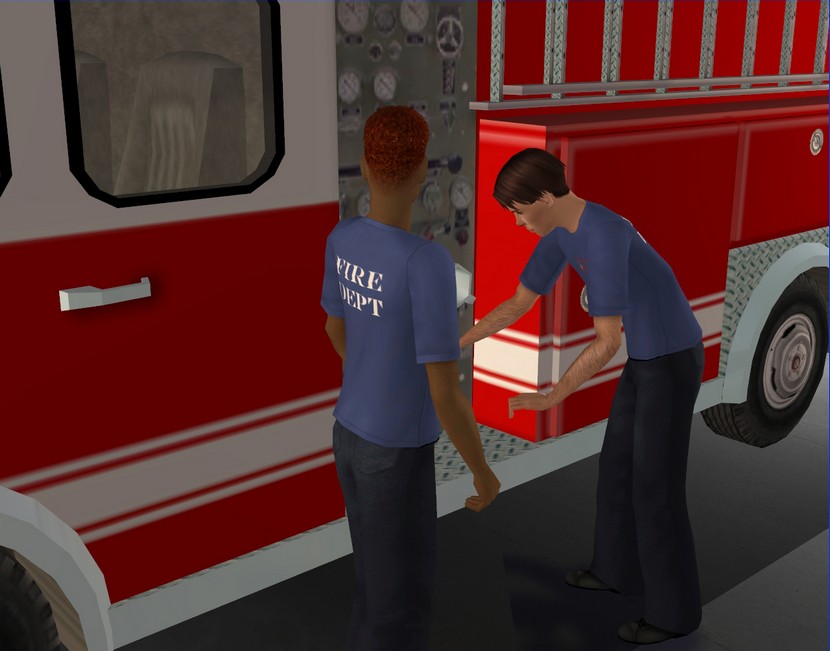 We don't just hang out all day, of course. I'm a Driver/Operator, so it's my job to drive the fire engines and maintain them when they're at the station.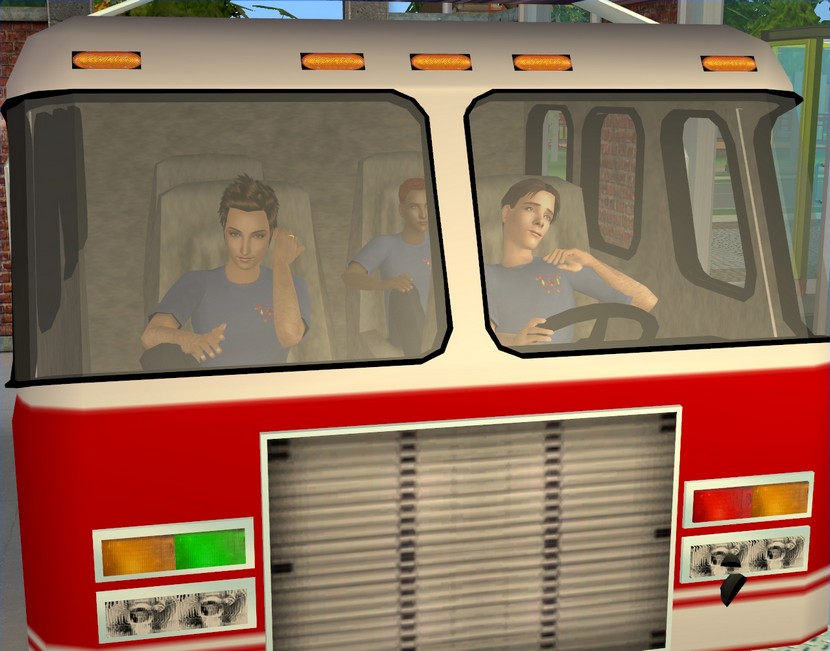 I love this job but the hours are so long. I'm working 10 hours a day, which is nothing compared to the 12 hour days Jacob was working when he first started.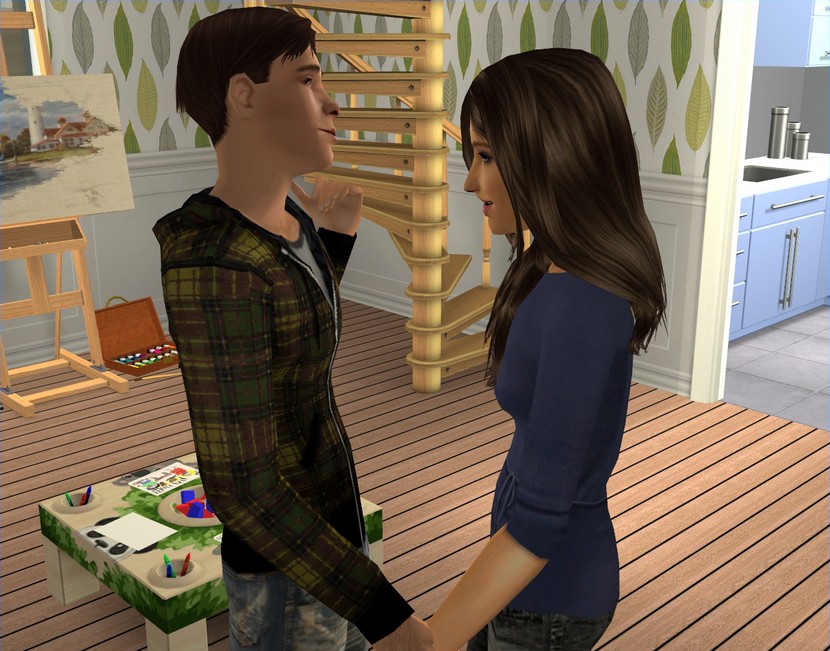 I appreciate my weekends and days off even more now. I always try to drag Camilla away from her books to go and do something.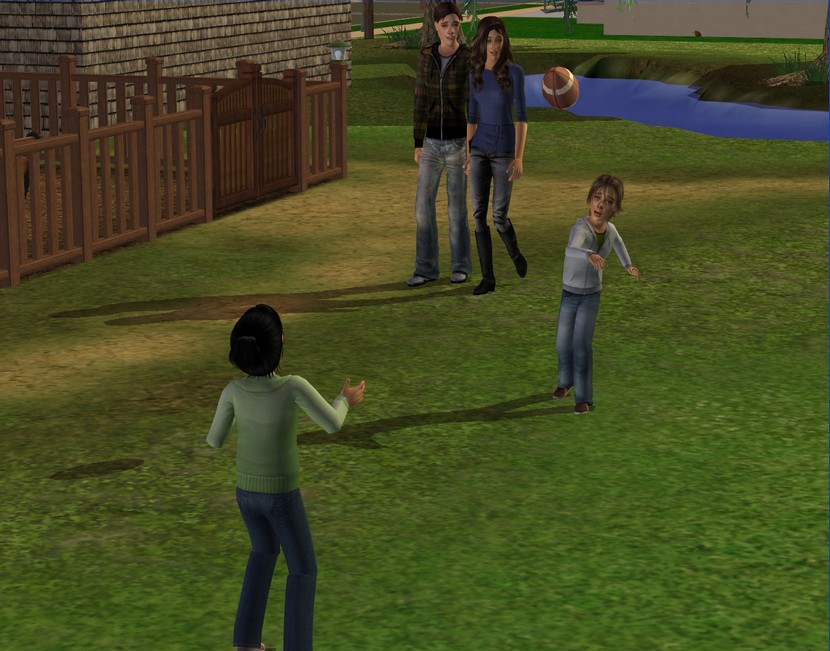 Grace and Everett love getting a chance to run around and play outside, so Camilla and I often walk them down to the park on campus.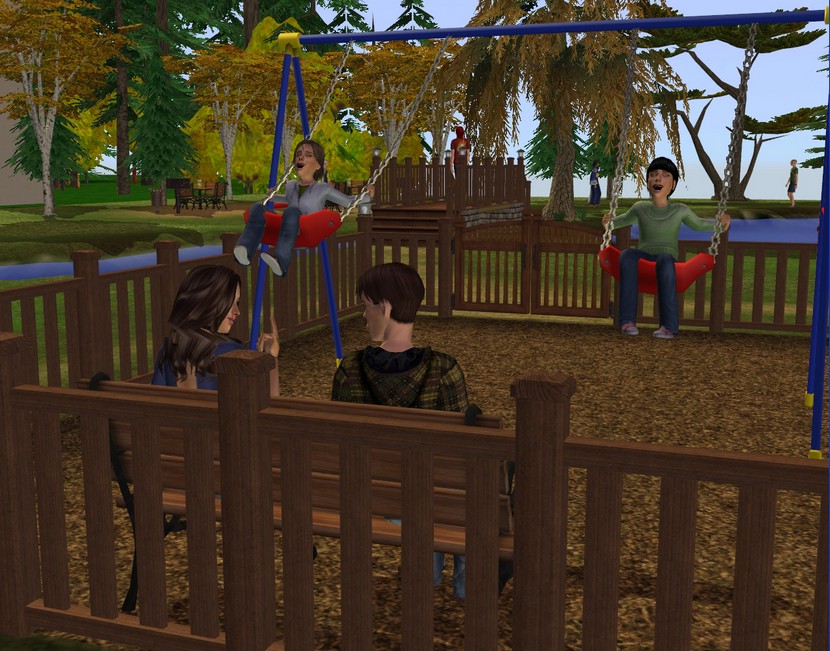 It's not really set up for kids - there's just one measly swing set - but they seem to enjoy it anyway.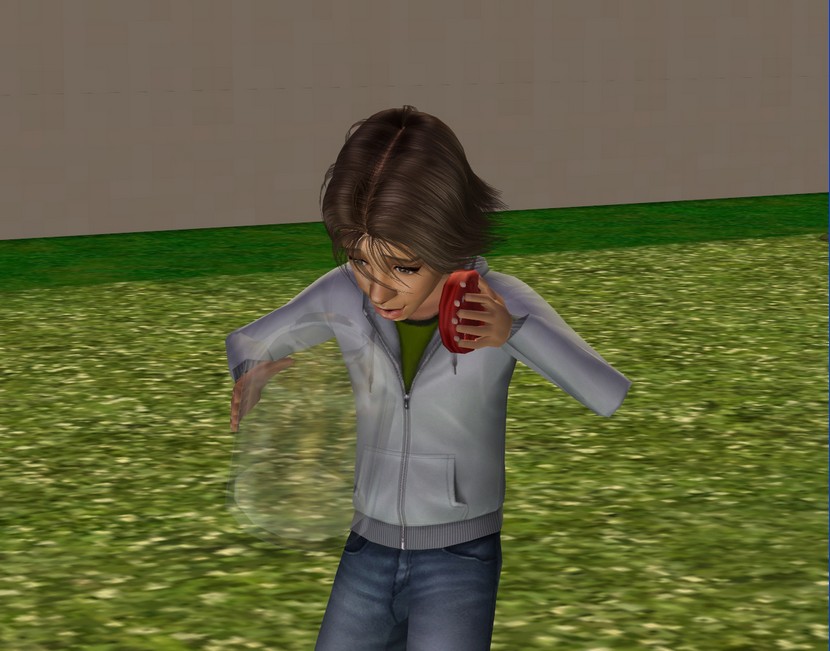 Everett has decided to start some kind of insect collection and he says the best ones are at the park.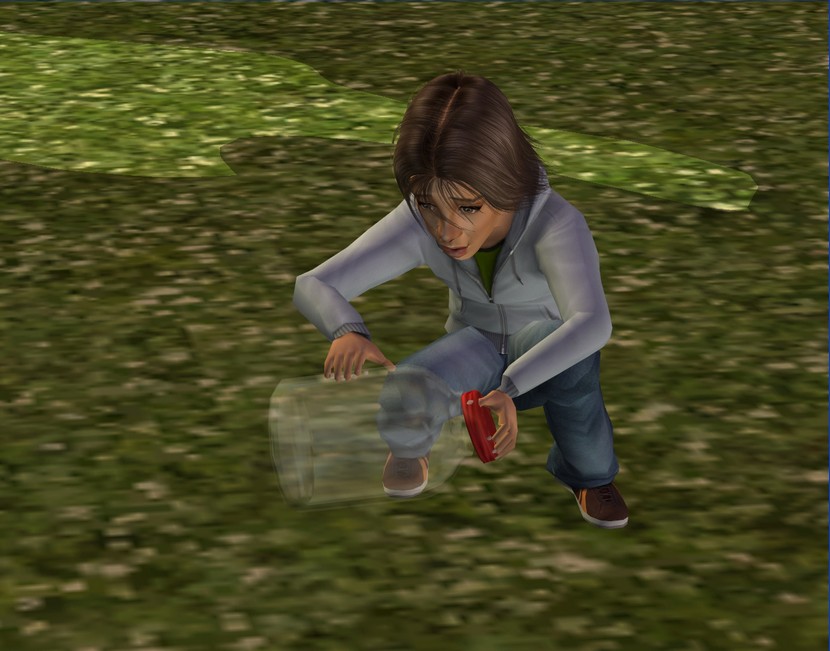 I don't know where he learnt anything about insects but he's pretty into that right now.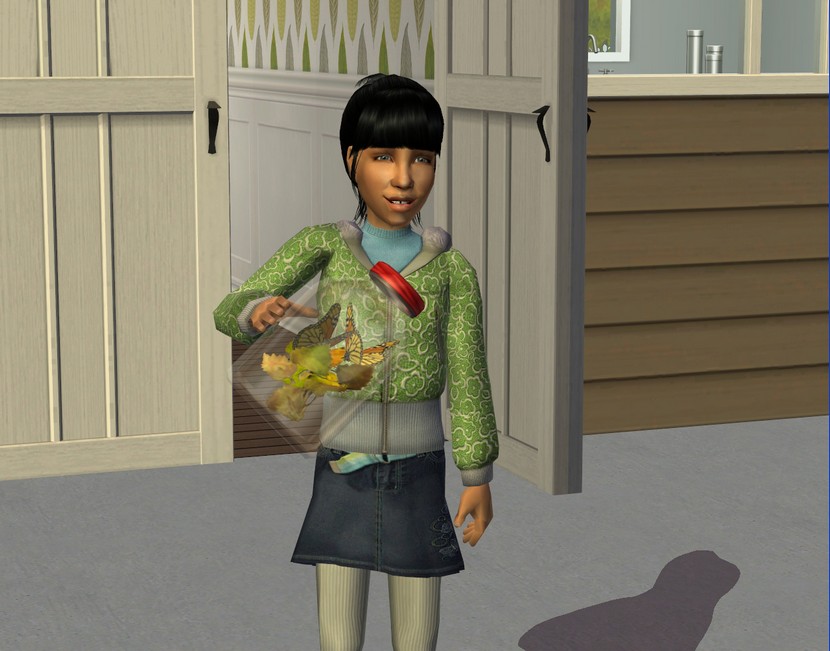 He's even got Grace interested, though she's not as obsessed as Everett. She's only in it for the butterflies.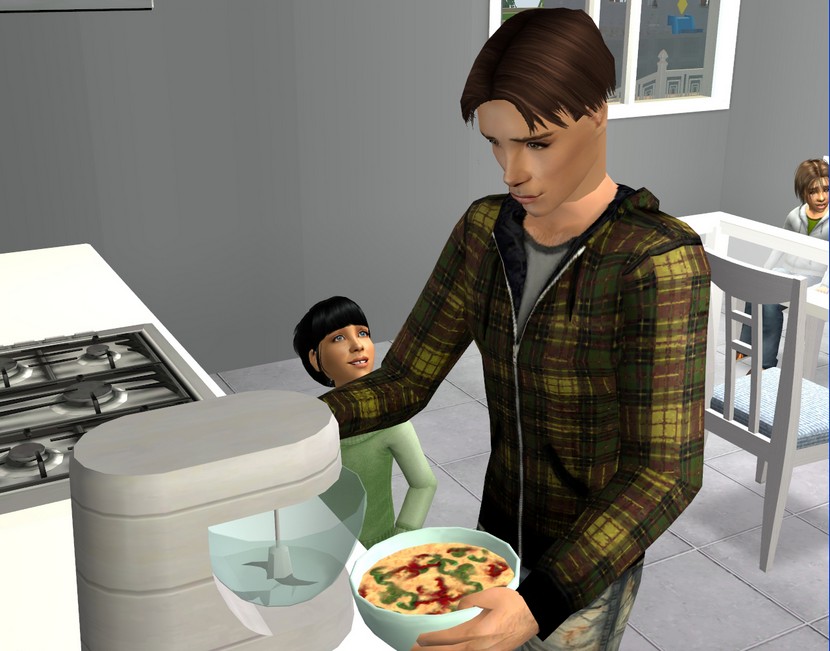 Cooking is more Grace's thing. I guess she takes after my dad.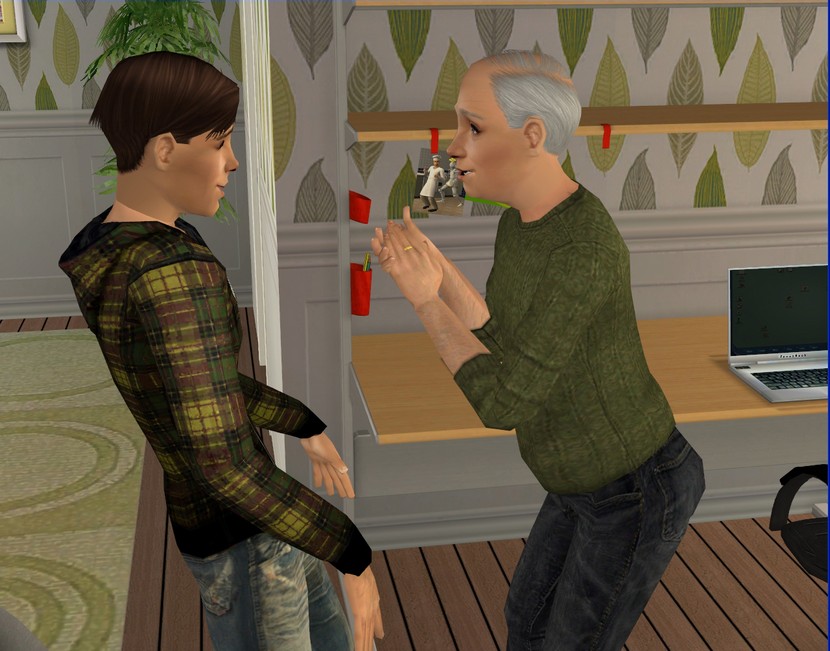 Dad was thrilled when I told him about it.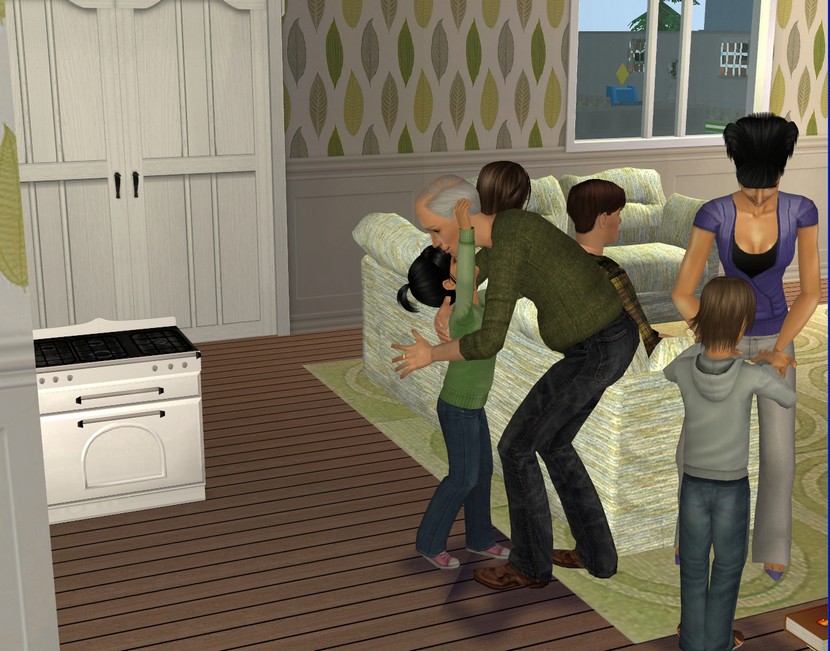 The next time he and Mum came over, they brought a toy oven with them and Grace was just beside herself.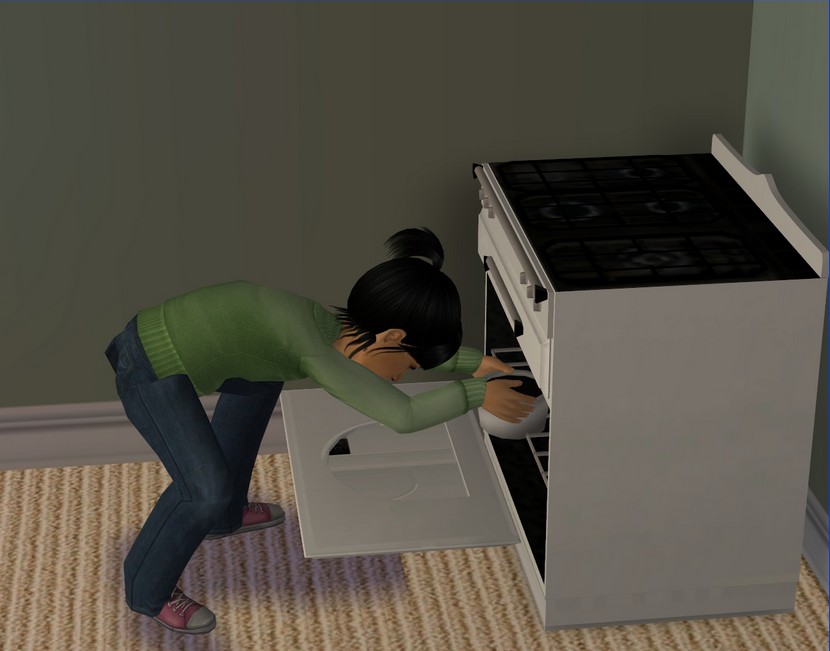 It was intended to be a gift for both of the kids but Everett has hardly touched it. Not that Grace has given him the opportunity.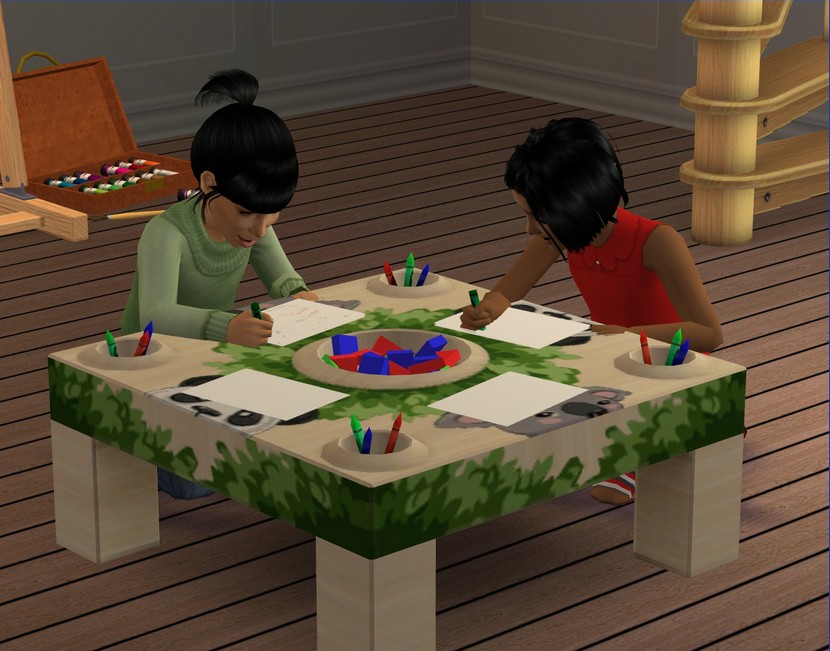 Since the kids have been at school, we've had some of their friends over to visit occasionally. The most frequent is probably Grace's friend Jacinta.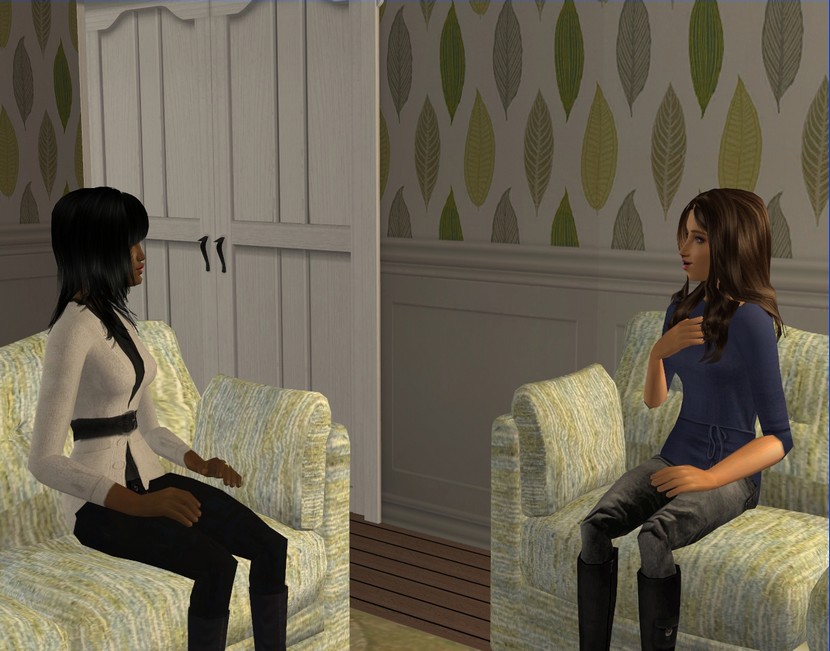 We met Jacinta's mother Olivia at the twins' pre-school orientation last year and she and Camilla really hit it off. Olivia has become somewhat of a mentor to Camilla, seeing she's already fairly successful in the fashion industry.
So apart from being fun for the kids, the play dates give Camilla some time to talk about the business with Olivia.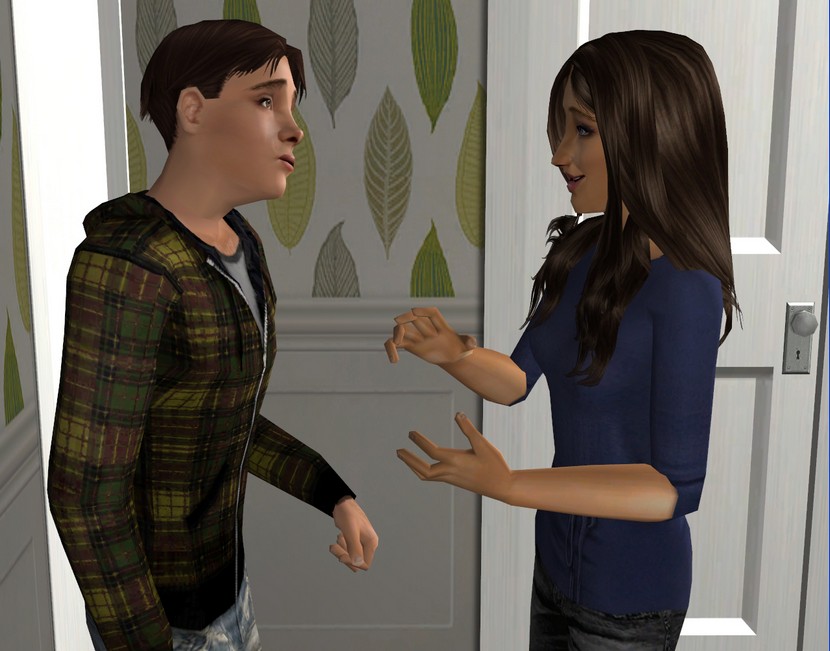 Camilla is really excited about the prospect of getting into fashion next year but it's a little early to start looking for a job, so everything is still up in the air.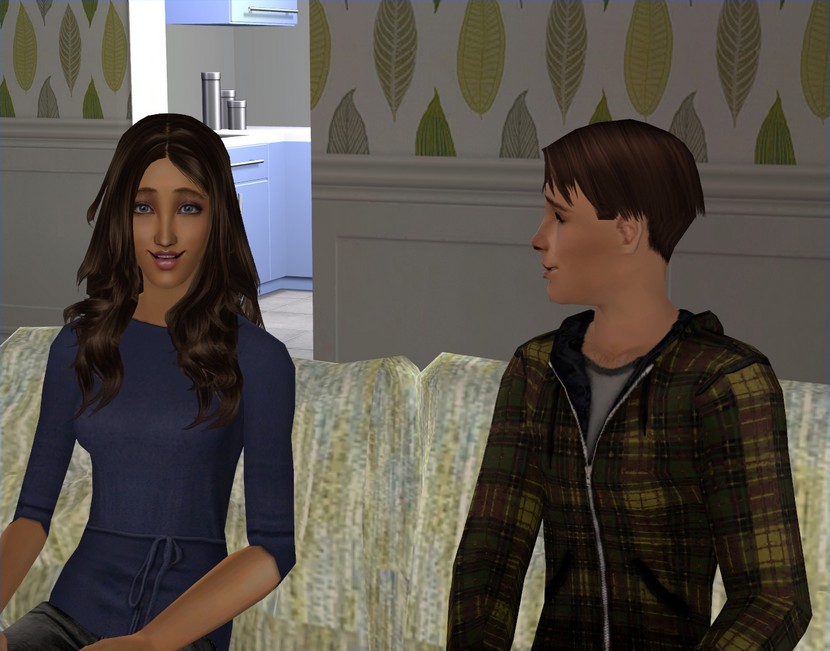 She's building up an amazing portfolio and I'm sure it'll be just a matter of time before she's snapped up by some fashion house.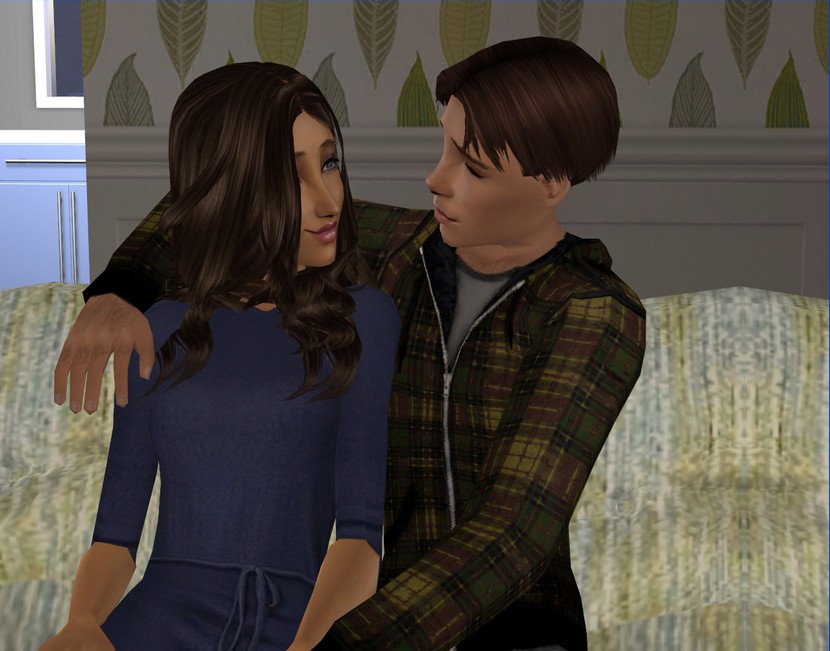 Then we just have to worry about finding a place to live. This house is great but once Camilla is no longer a student, we won't be able to stay here. We need a new place to live.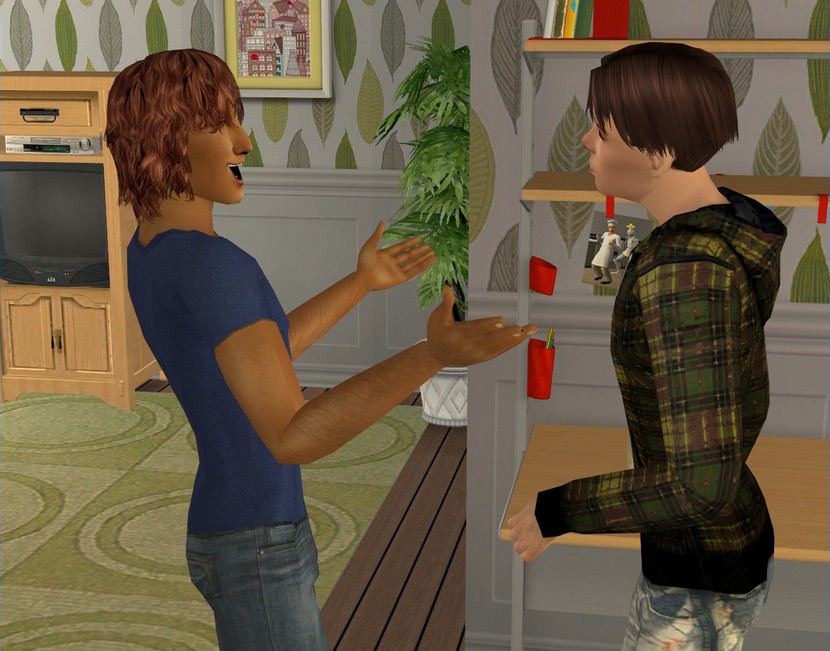 It was pretty easy for Jack. He started dating
Audrey
in senior year, got friendly with her older brother and scored himself an invite to move into
Dominic
's share house. Just like that.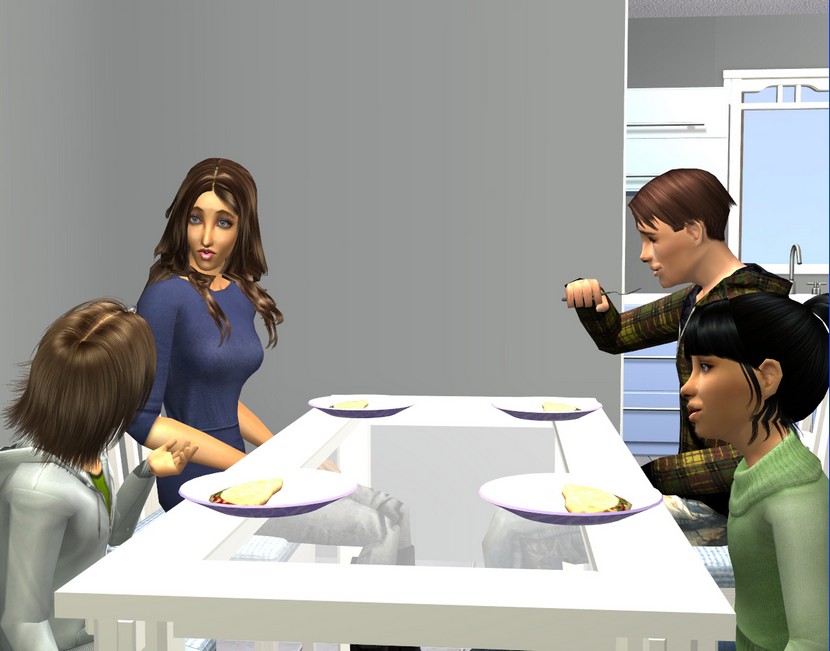 Grace and Everett make house hunting slightly more complicated than it is for other people our age. We could move into a place like Jack is living but we'd need the whole place to ourselves.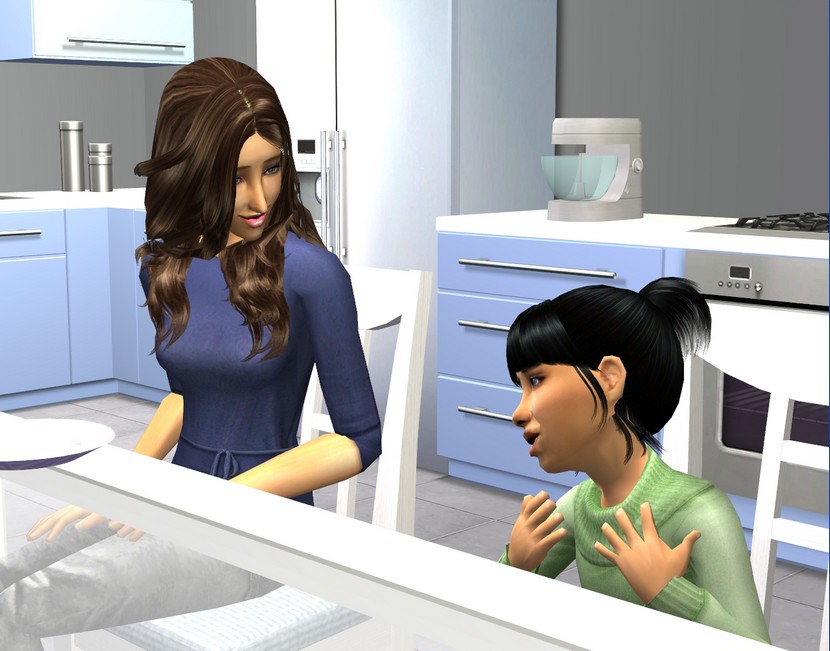 And Grace has been dropping some not-very-subtle hints that she'd like a dog. So maybe, if we can, we'll look for a place even bigger than Jack's.
It's going to be difficult but since the twins were born, Camilla and I have both been saving every single cent we can. With any luck, we've saved enough to get a nice place.
Notes:
Title is from Extra Special Bitter by Scott Lucas and the Married Men.

Camilla is all done with uni! Yay! She managed to graduate with honours, so I'm allowed to cheat her into her fashion career. It makes a lot of sense for her too, seeing she got her foot in the door by buddying up to Olivia.

I have my fingers crossed that the roughly $30,000 Camilla and Charlie have amassed is enough to move them into the new apartment building I've built. I decorated one of the units especially for them, so here's hoping.