It's
Noah Gottlieb
's 1st birthday!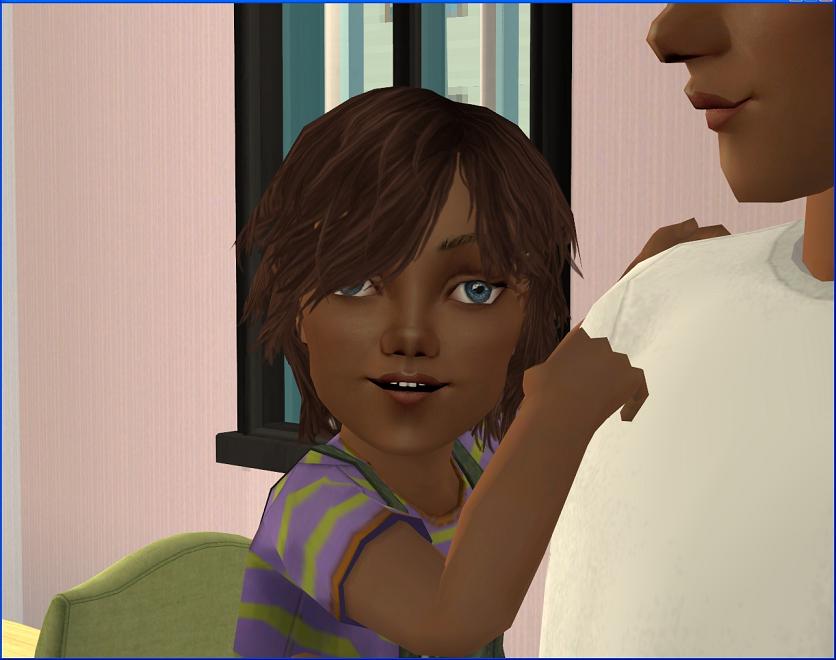 His eyes are just a little bit overwhelming right now!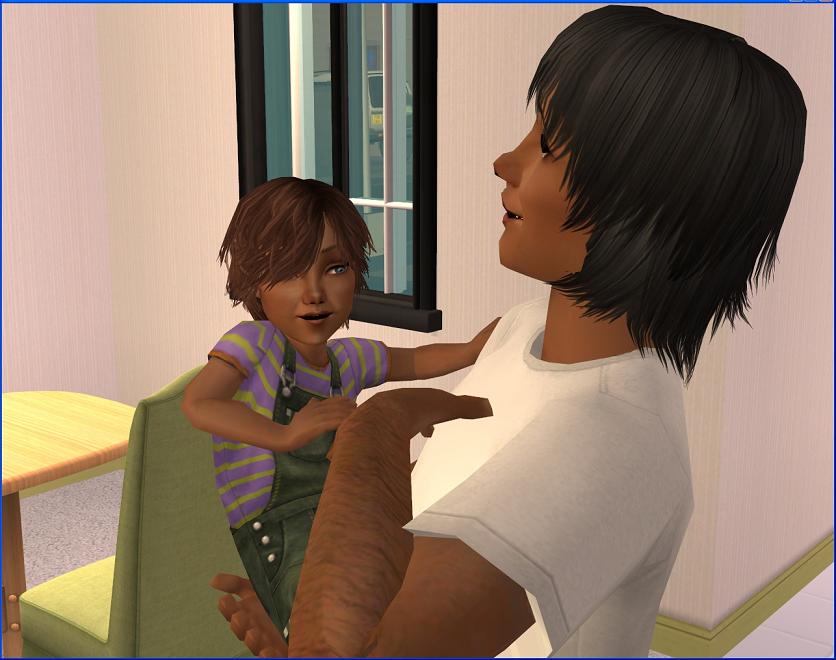 Noah is actually quite adorable though, when you see him "in action".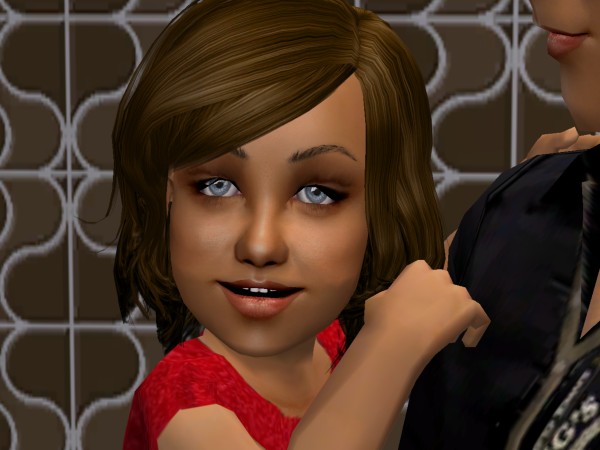 I'm a completist, so we'll have a look at his mum,
Amelia
, even though all he's got from her is his hair colour.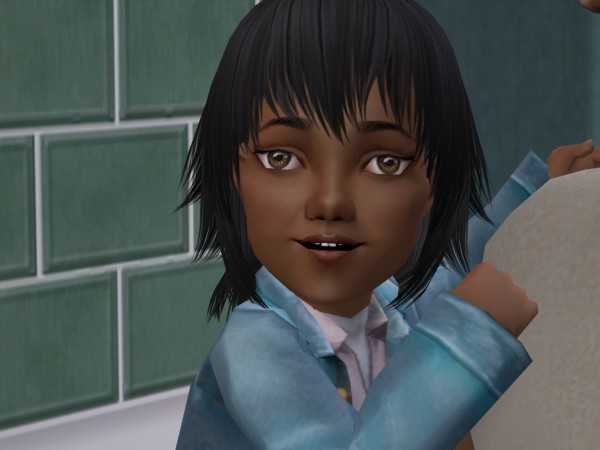 No, Noah looks pretty much exactly like his dad
Wade
did when he was a toddler.
Notes:
Seeing Wade looks exactly like his dad

Adam

and Adam looks exactly like his mother,

Petra

, those are some strong genes the Gottliebs have! I love that Noah looks like Wade and Sophie is a bit more of a mix. I adore varied genetics within the one family.

Even noting the similarity between Wade and Noah, I was a little concerned Noah would be a little freaky so I aged him up to adult to check. Not freaky - his face just needs time to catch up with his eyes! The fact that they're blue make them stand out a bit more, especially because his skin is so dark.