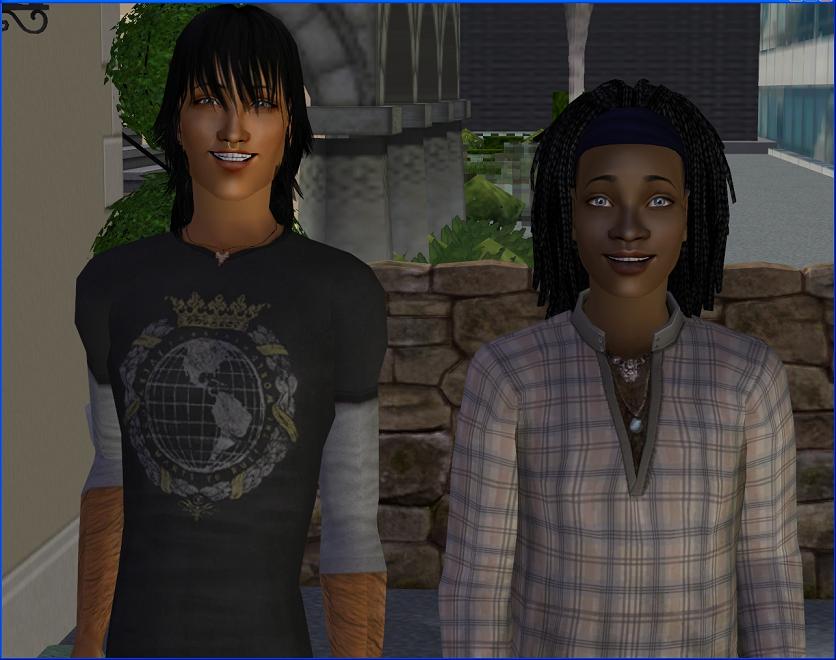 Narrated by Luc Lane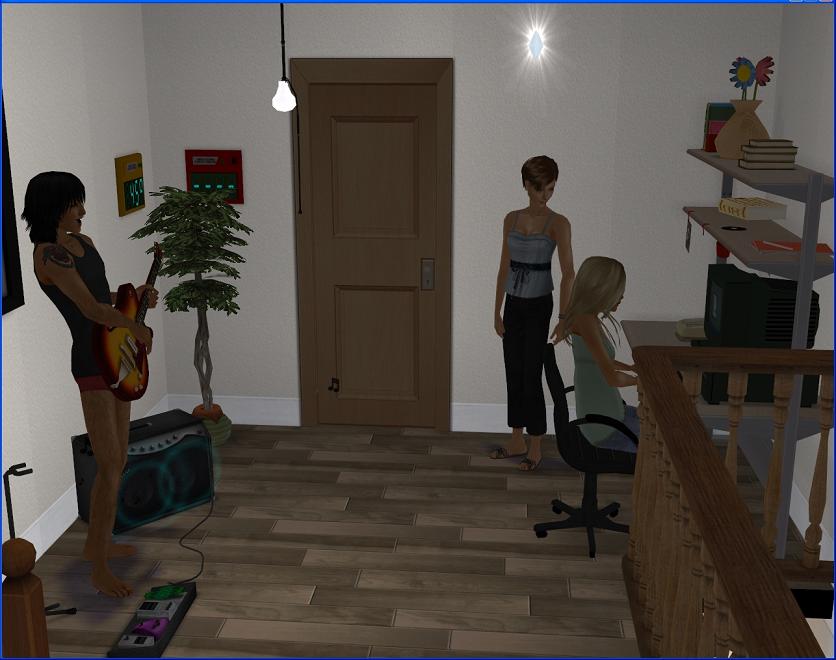 Since
Joanna
got back from her trip, she and
Rose
have been living here, with me and Gordon. They were only ever going to stay here until they could save enough to get a place on their own. That didn't end up taking them very long, because Joanna won $60,000 in the lottery! Can you believe that? I've got barely $7000 to my name and Joanna just gets a whole heap of cash handed to her! Anyway, it all happened pretty fast - they found a house, they bought it and they moved to Sullivan. Crazy.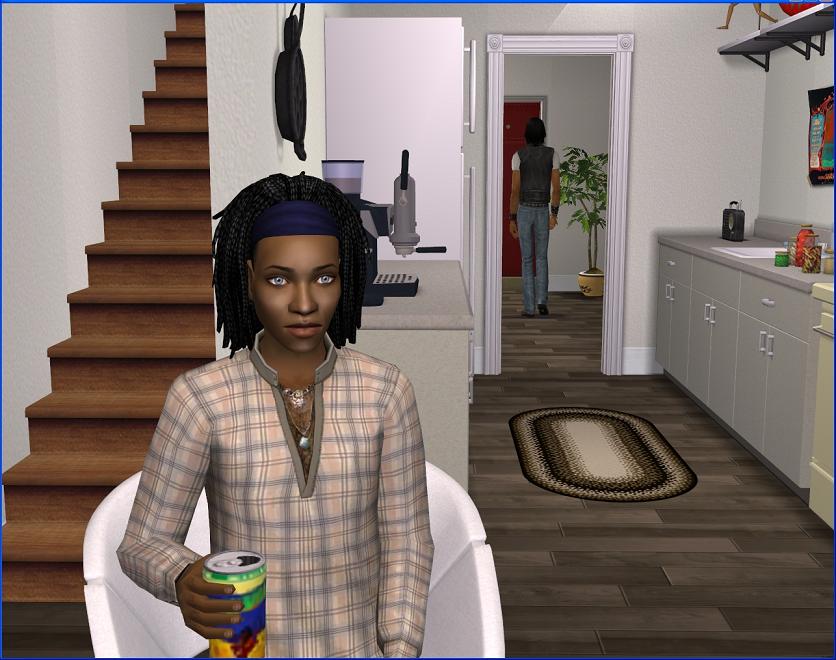 So now, it's just me and Gordon in the house. It's pretty quiet most of the time.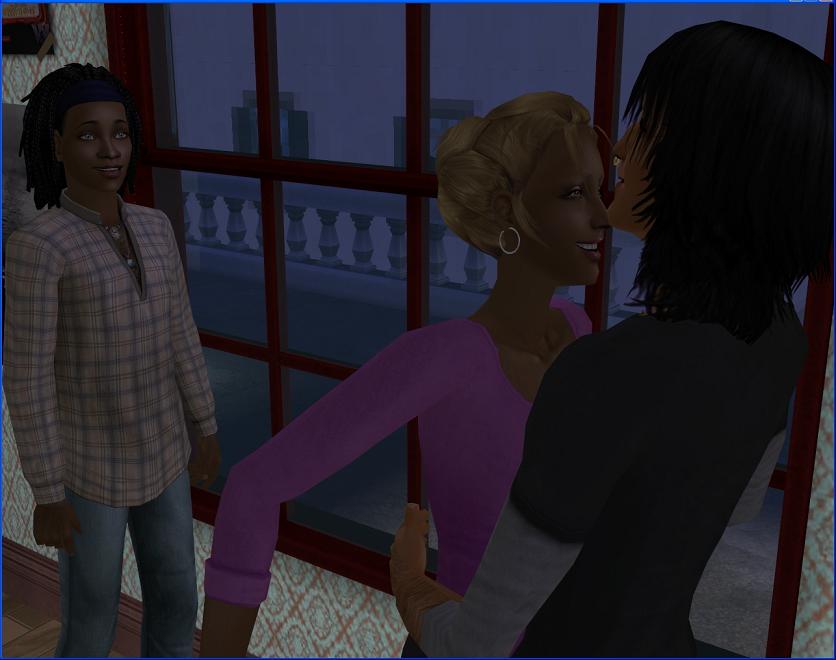 Except I never realised how
annoying
Gordon is when it was all four of us living here. I'll have Asha in the bedroom and Gordon'll just stroll in, with that stupid grin on his face.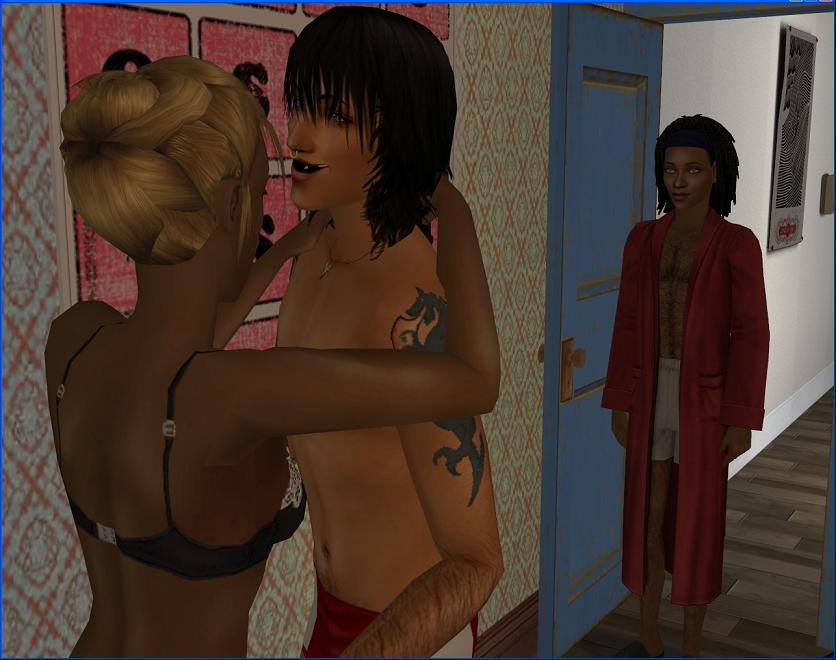 Just comes right in in the mornings too, like he was invited. Probably trying to get a glimpse of Asha in her underwear. I can't blame him - she's pretty hot - but she's
my
girlfriend!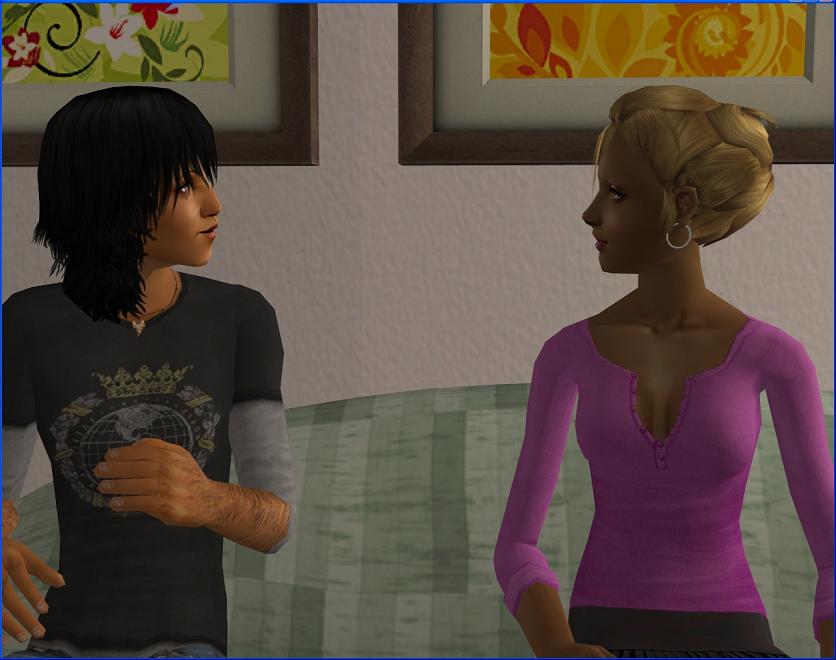 Sometime last year,
I asked Asha if she'd marry me
. I've been with her for five years now, longer than I've been with anyone else. Anyway, she said no, but I haven't given up on the idea.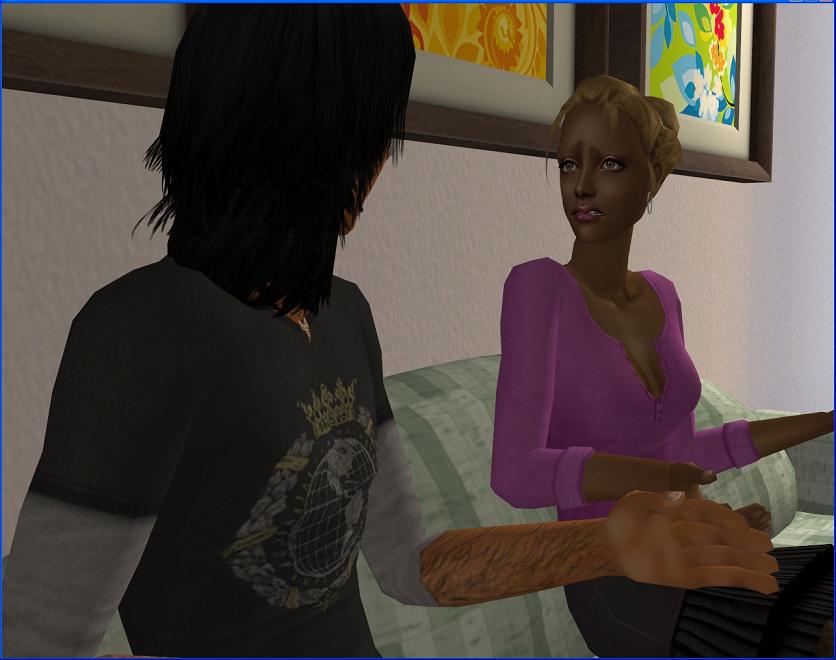 We've talked about it a few more times since then. Asha thinks she's too young to get married and she's worried about leaving
her mother
alone.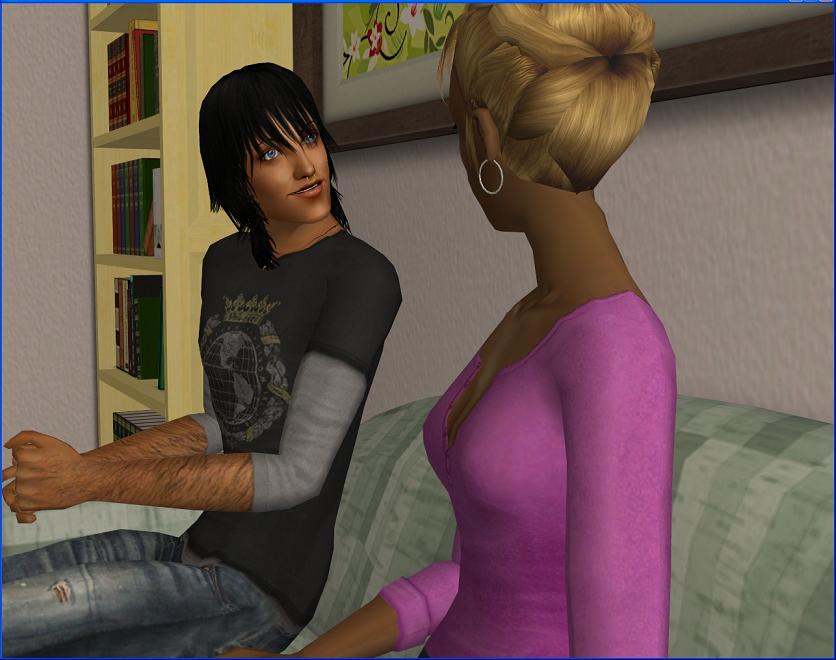 I know why she feels that way but she can't live with her mother forever. Well, she could but she wouldn't be happy. Asha has a really strong independent streak and I know she doesn't want to stay with Kit forever.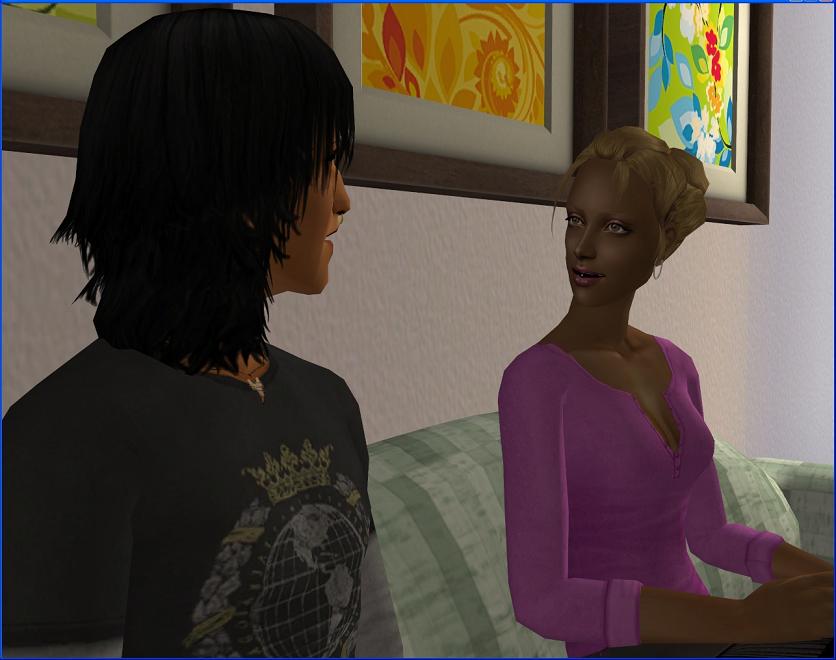 For all the talk about her mum and being too young, I think she's just scared of getting married and that's the main thing that's stopping her.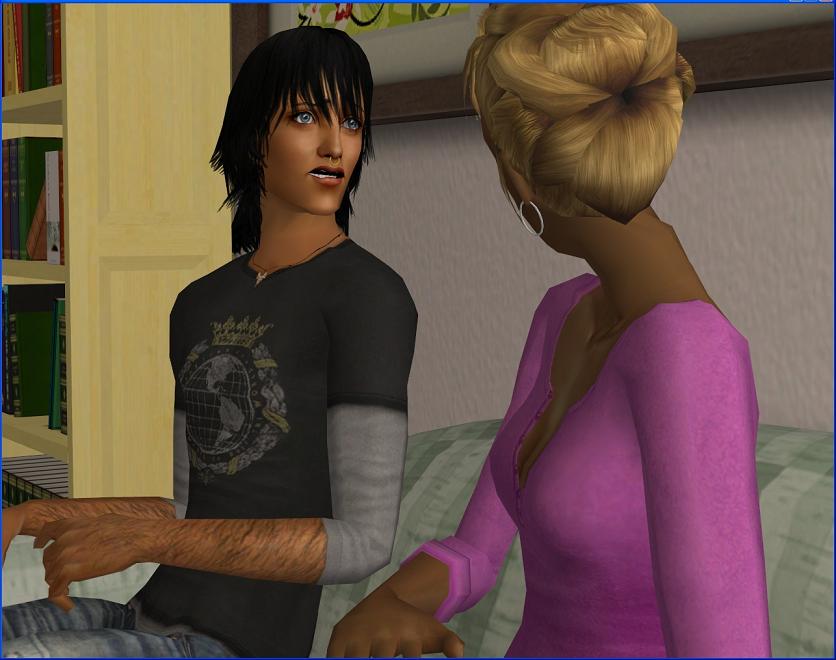 Asha's never been with anyone except me anyway (and she says she never wants to), so I don't think marriage would be so different. It seems like I should be more scared of it than she is, especially considering my parents.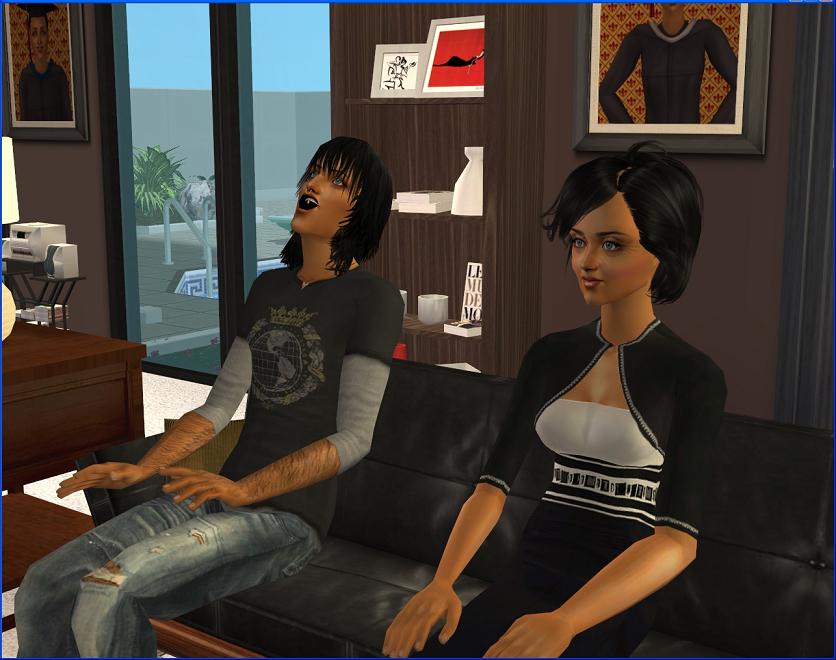 I visit both my mothers once every couple of weeks. I do it all in one hit, just to get it over with. If they were still together, it would save me a lot of time but them together was a disaster, at least for as long as I can remember.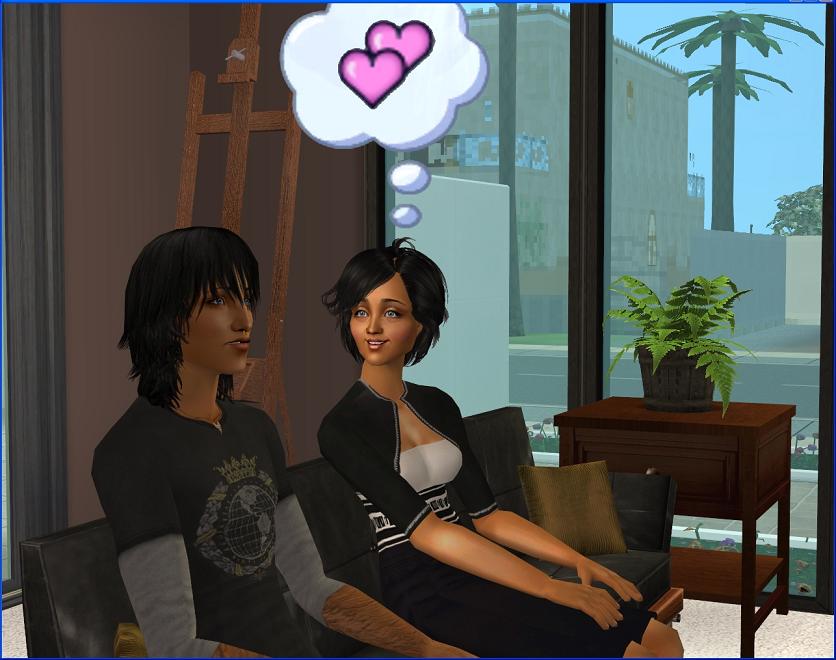 Mum knows I'm seeing Asha but I didn't tell her about the proposal. Mum doesn't really believe in marriage any more, especially for people "like us".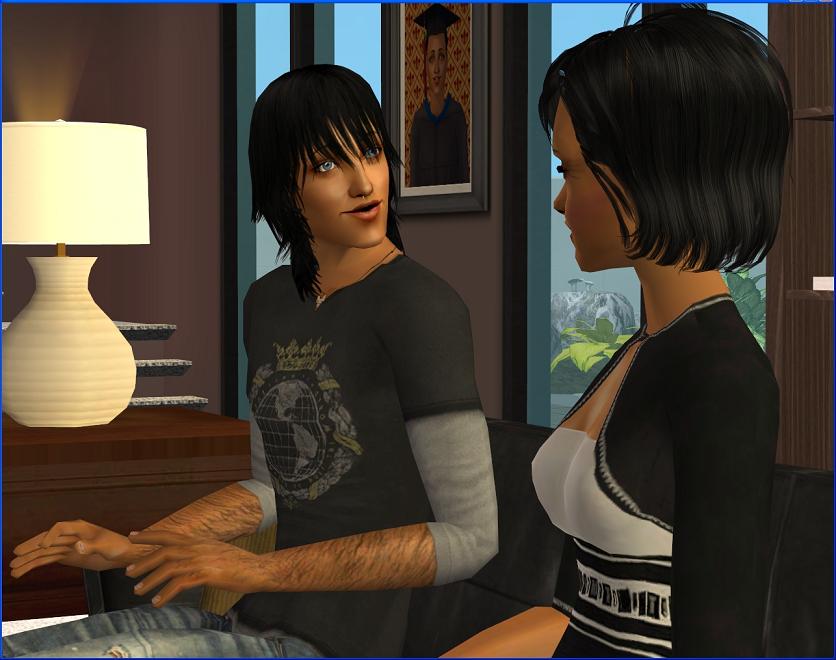 I keep the topics light while I'm over there, because I don't really want to talk relationships with my mother. I'm not like her. Mum is 60 next year and she's still dating any woman in town who'll have her. I feel like I've got sleeping around out of my system.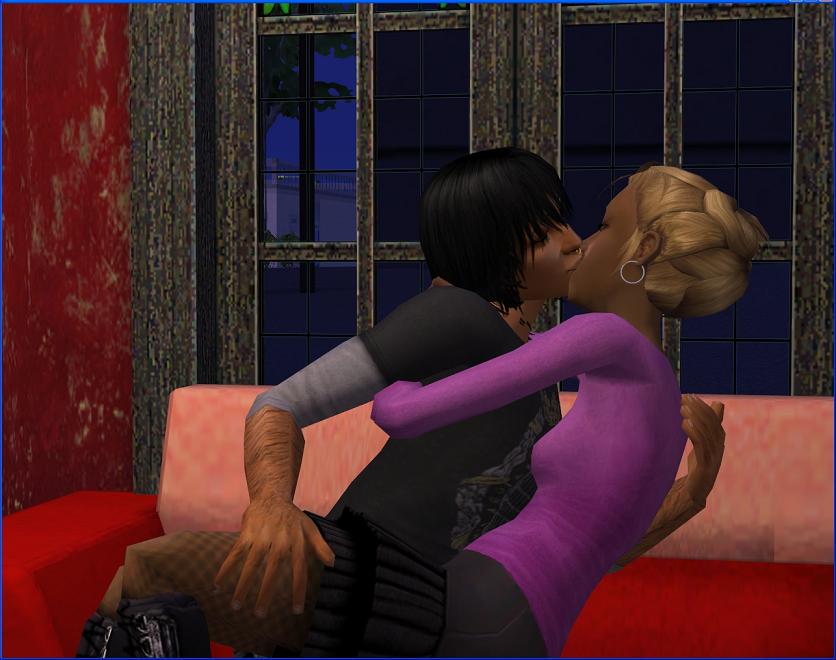 I haven't been with anyone else since I decided I wanted to marry Asha. It really bothered Asha that there were other women and she's been at me about it since the beginning. I'm still tempted sometimes but I don't feel like I need other girls so much any more. If I want sex, I can get it from Asha anyway. It's not like it was my life's mission to sleep with as many girls as I could. And if it was, I've racked up a decent number anyway.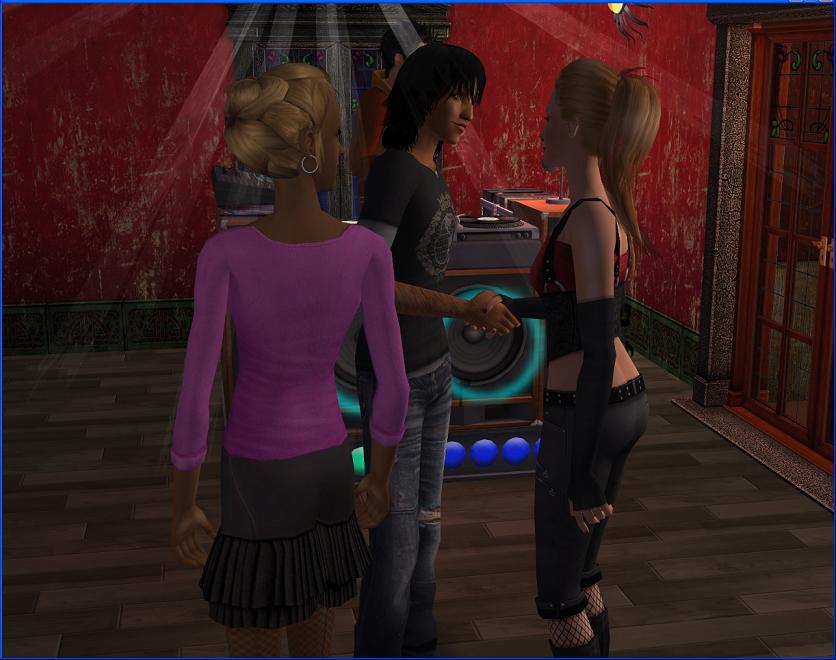 Now that I'm recording and even getting a little bit of airplay, I do get a lot of attention from girls when we're out.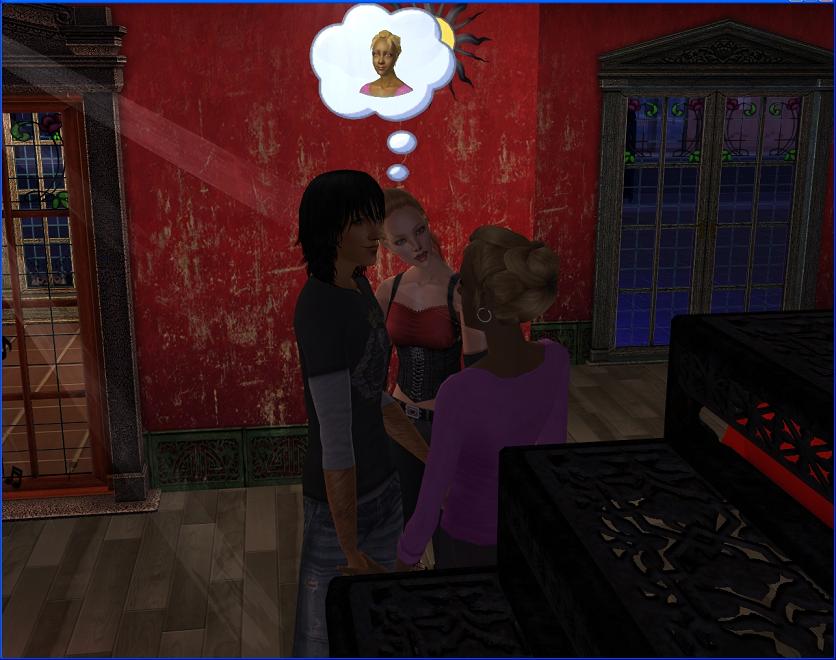 Asha doesn't really get jealous any more. I think she likes making
them
jealous now!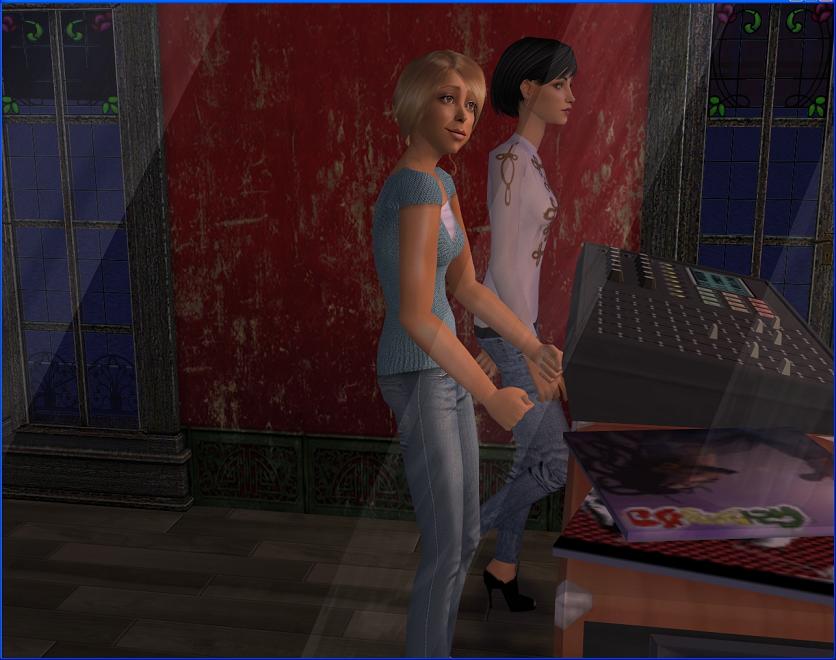 The other night when Asha and I were out, we saw Lia. Asha went to high school with her and she's Gordon's ex-girlfriend. I've never seen anyone look more out of place at a club than Lia. She was standing in front of the DJ, dancing but not really dancing. It was kind of funny!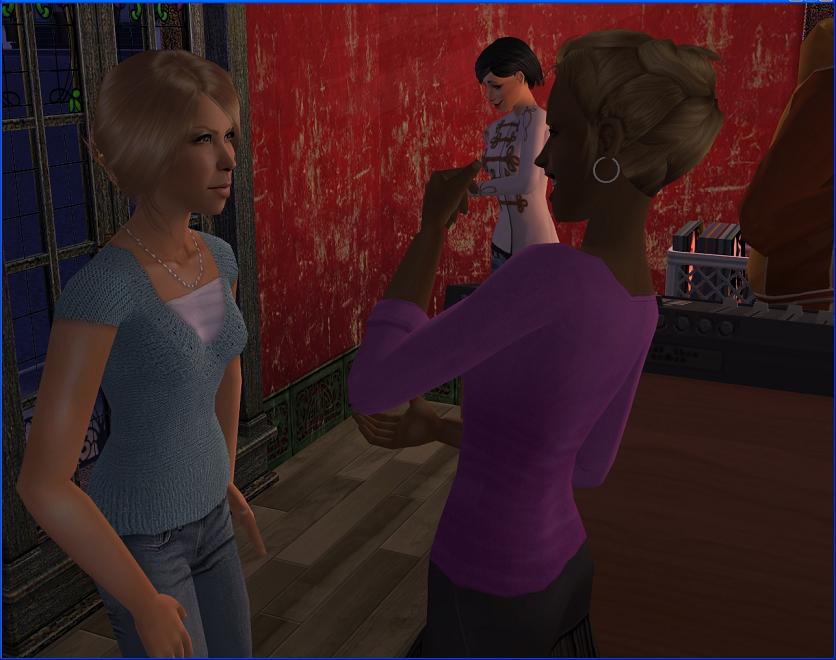 Asha went up to her, sort of laughing, and asked Lia what she was doing in a place like The Old Brick and Lia didn't seem too impressed. Asha didn't mean to be nasty but Lia didn't take it too well.
We saw her again later on at the bar. No drink - can't imagine that girl drinking alcohol! - but she looked kind of sad.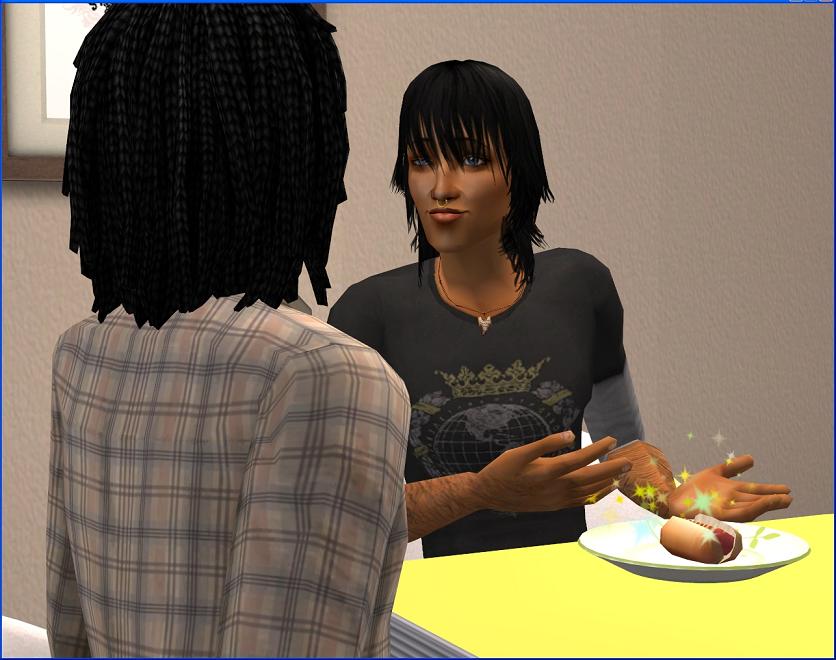 Over lunch the next day, I told Gordon that we'd seen Lia and how she looked kind of bummed.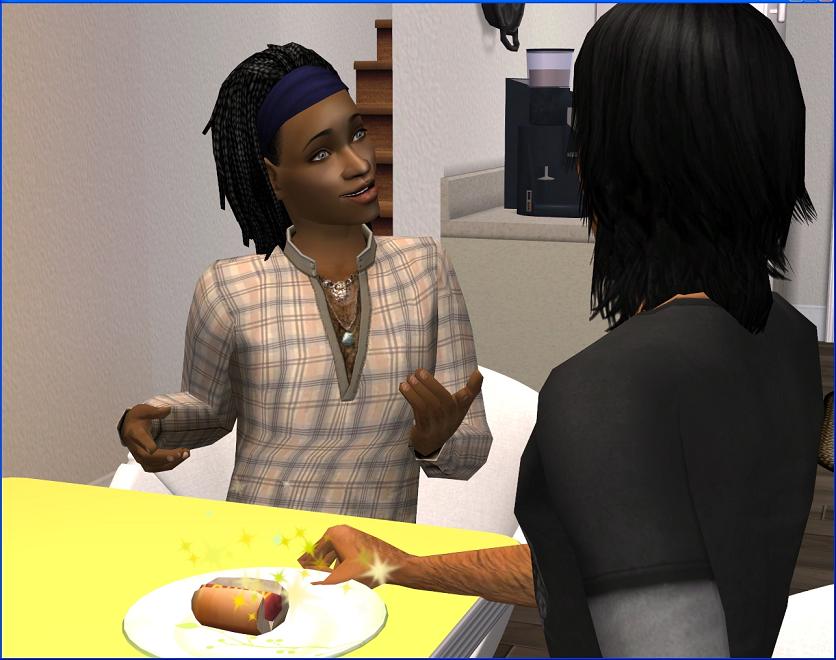 As soon as I told him, I wished I hadn't. Mentioning Lia always ends up with Gordon going on about how he's going to get her back. I'm sick of hearing about it. He should just go ahead and do it, if he's so keen.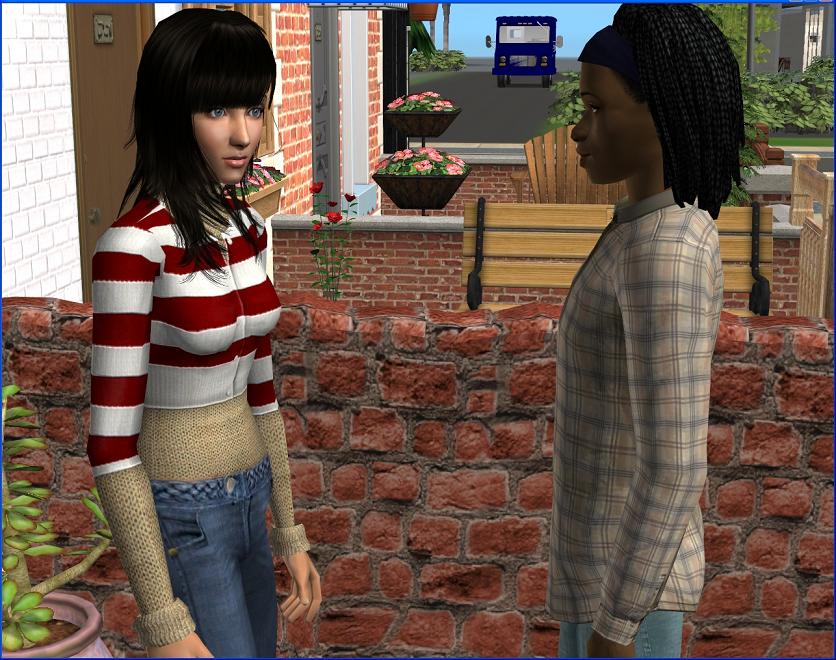 He's already got Step 1 out of the way - cutting all ties with Jamie, who is the reason he and Lia broke up in the first place. He should have done that from Day 1 and I told him so. Instead, the idiot invites both Jamie
and
Lia out with a bunch of other people. Anyway, so he called Jamie over and told her they couldn't see or talk to each other at all any more.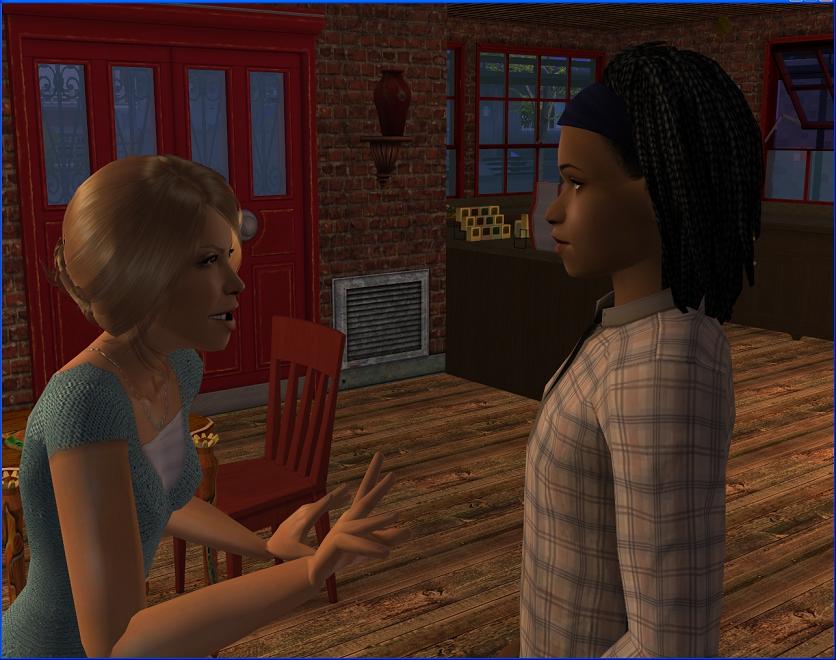 Then, finally, he called Lia and met her at a coffee shop, so they could talk things out. From what Gordon said, she pretty much yelled at him for the first 15 minutes. He deserves it, he acts like such a dumbass sometimes.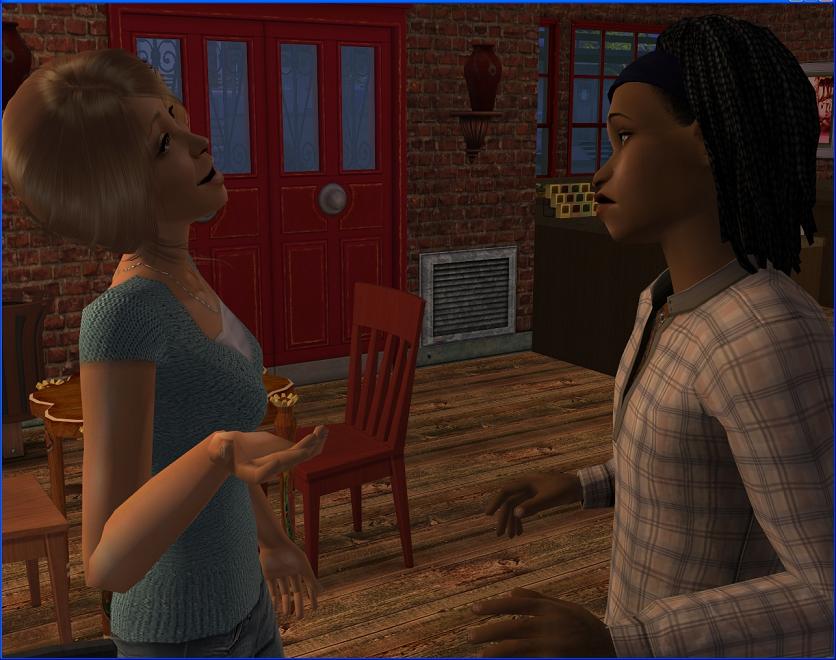 He somehow managed to recover and they got to talking. Gordon says it was just like old times. I wasn't there, I don't know.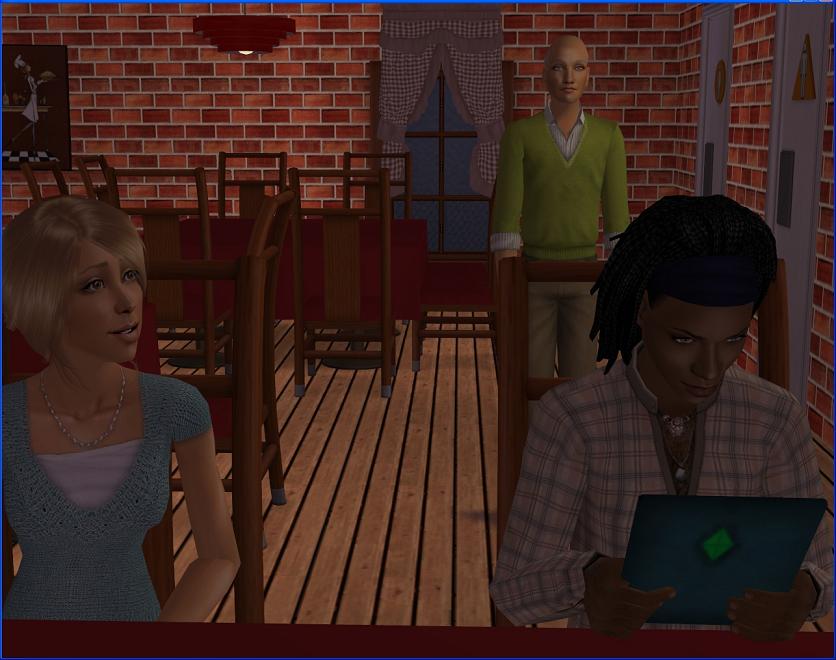 I guess Lia must have thought it went pretty well though, because they ended up going out to dinner the next night. Lia's dad showed up at the restaurant and started boring holes into the back of Gordon's head!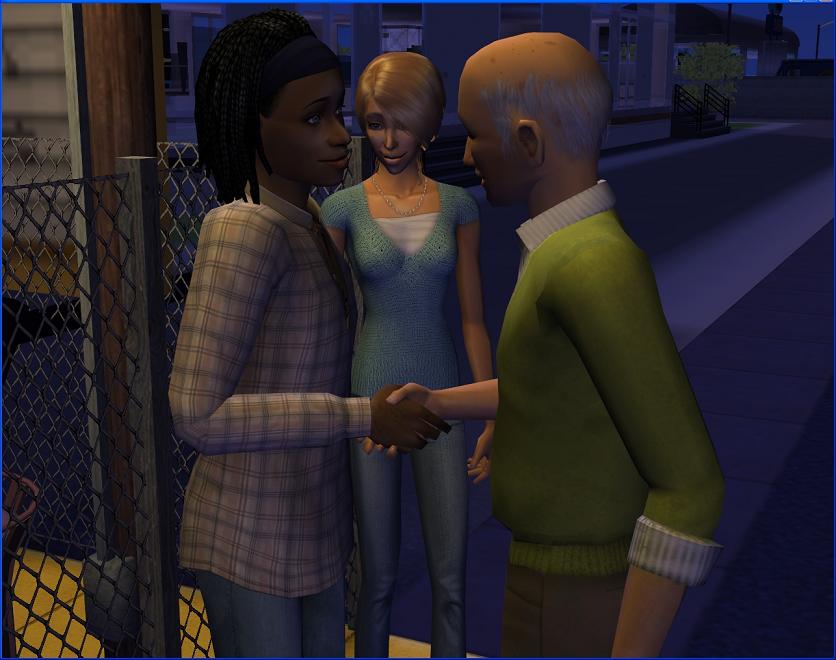 Gordon tried to escape without running into him but he ambushed them just as they were leaving. Lia's parents know the whole story about what went on with Gordon, so I bet Jace is going to keep an eye on Gordon, if he and Lia end up getting back together.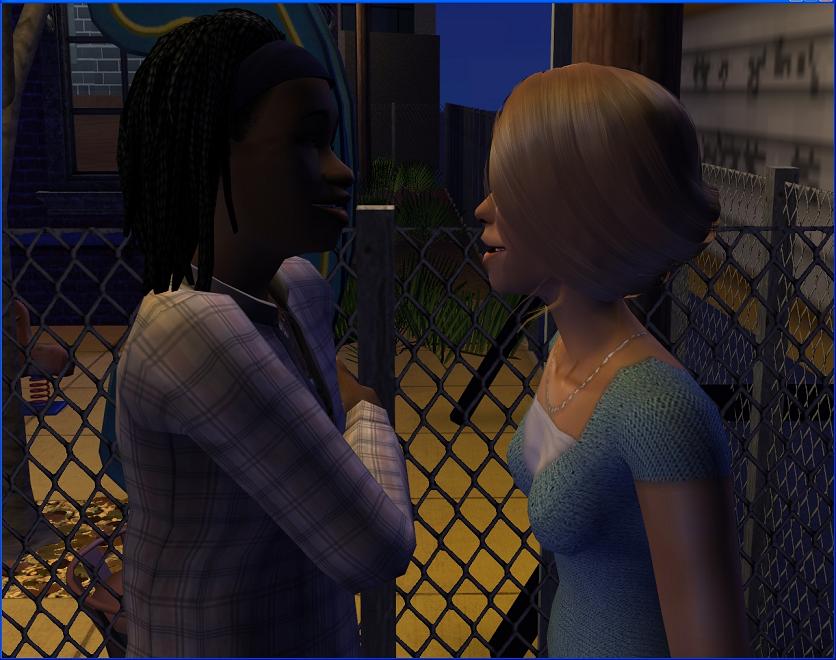 Gordon thinks they're headed that way, so I guess he better watch out. He
thinks
Lia was flirting with him while they were waiting for their taxis.
Thinks
. I think someone like Lia would drive me nuts - I prefer a more demonstrative girl!
Random pics: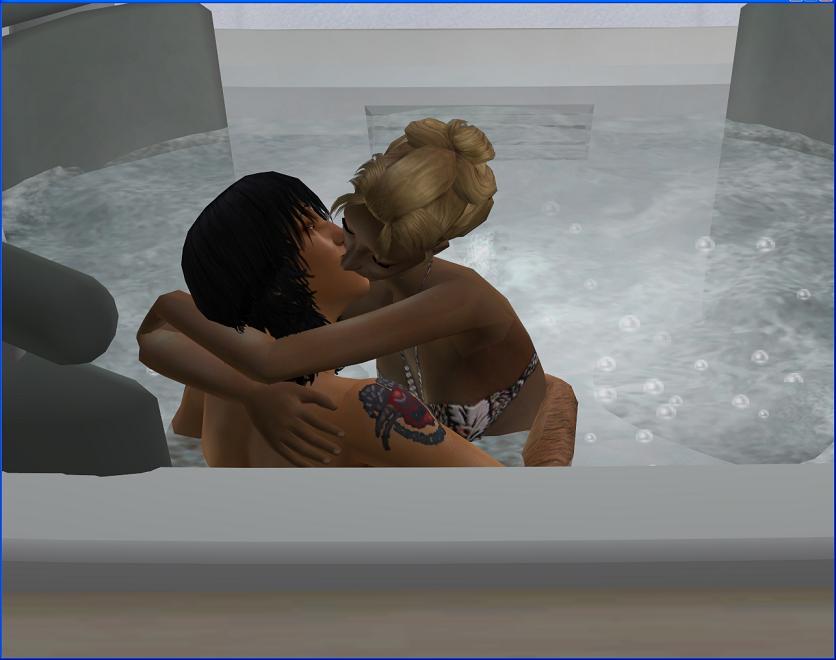 I made Luc selectable while he was visiting Linnea and to my surprise, Asha just strolled in, sat down next to Luc and Linnea on the couch and started watching TV. Then Linnea had to go to work and Luc and Asha got busy in her hot tub.
And some Lia spam, because I just love shy Sims flirting and Lia is one of the shyest (that word
always
looks wrong but the spell check says it's right!) Sims I have! This didn't end up fitting in the way I wanted it to though.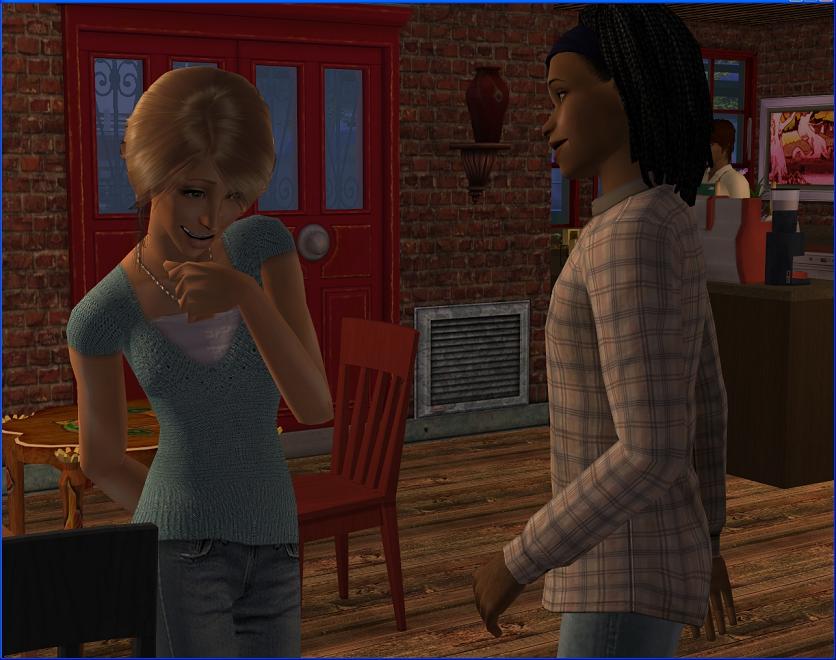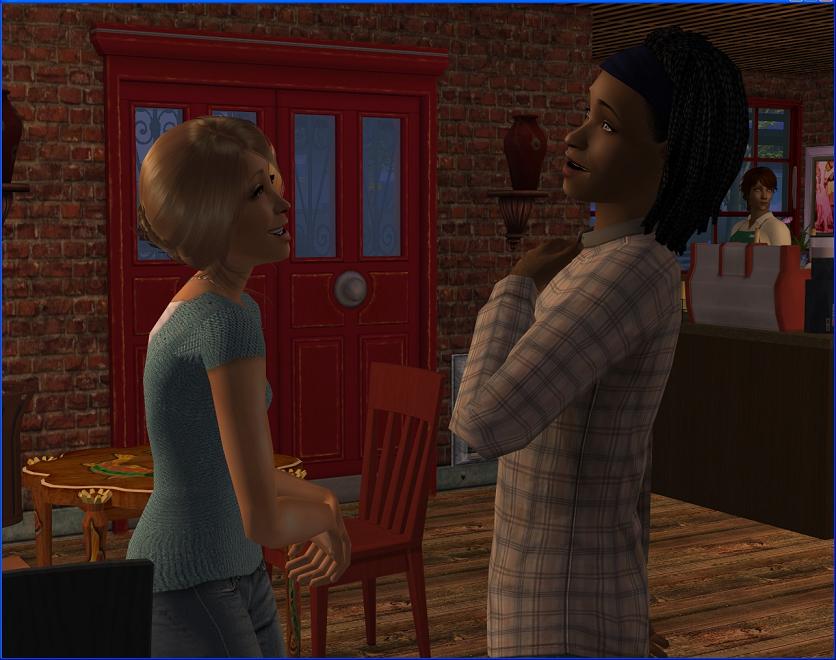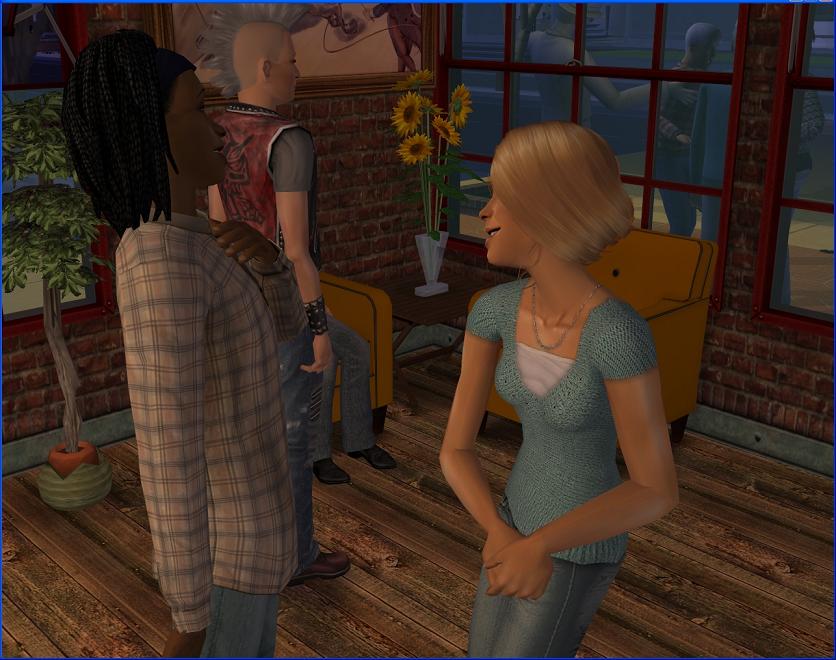 She's just so stinkin' cute!
Notes:
Title is from

Phantom Limb

by The Shins

.

Joanna drew the

Large Lottery Prize ROS

this round.

She and Joanna already had about $30,000 between them so they were able to buy a pretty awesome house. I moved them back to Sullivan because Rose is Nature and I think she'd be happier there. Anyway, they are scheduled to be played next winter, so it'll be a little while before we see them again.

For those who haven't read back in the archives, Luc and Cordy's parents are divorced. Debbie caught Linnea cheating while the twins were still toddlers, so they never saw their parents happy.

This took me a while to get in order the way I wanted it but I loved playing this house. I adore Luc and Asha as a couple and Gordon and Lia and their hemming and hawing is fun too. I think Gordon and Lia might

finally

be on the right track. Gordon's been sweating it out for three years now, so I'm handing the reins over to them now and watching what happens.

I'm also letting ACR decide what they'll do (Lia has woohoo turned off, so they won't be doing

that

!). Gordon is not much more outgoing than Lia and so far, it's just been a lot of flirting. They are in love again though, and they're rolling kissing and making out wants very consistently, so it's only a matter of time. I'm going to play Lia and Olivia in Winter 2020, so we'll see what happens then.

Both times Gordon and Lia went out, I sent them on outings. I did this because I want to watch their wants but I want to be sure they're rolling them because they want to and not because being on a date is forcing more romantic wants.




Luc and Asha: Luc hardly ever has the fear of marrying Asha now, though it rolls up every now and then. He's still terrified I'll make him marry Rose though. It ain't gonna happen, Luc, so you can relax! Asha hasn't rolled the want to marry Luc and she's still got the fear about 50% of the time. Asha is also scared I'll make her marry the old man and the gay waiter. Who she went on one date each with and didn't interact with romantically at all. I thought Sims had to be in love to fear marriage but apparently not! Anyway, there were way more times this session when neither had the fear than there were last time, so I guess they're both getting used to the idea.