Round 12: College (Filippo, Athena, Linnea and Debbie)

Filippo is in his junior year (and yes, this is a different dorm than one he was living in last time) and the girls are just starting their freshman year.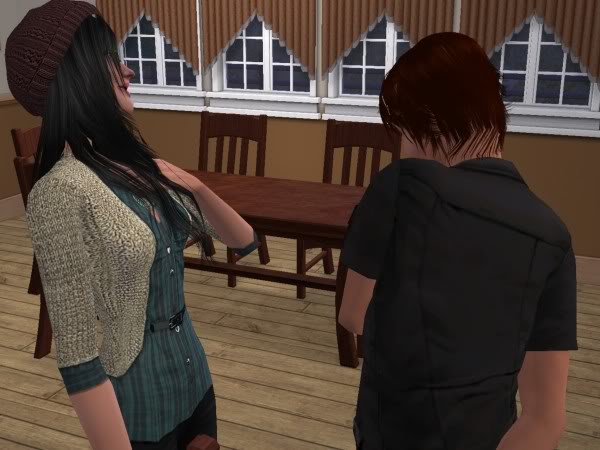 Since she'd enrolled at Suffolk,
Filippo
had started to see
Athena
in a slightly different light. He was still very shy though, so it took him a long time to make a move on her.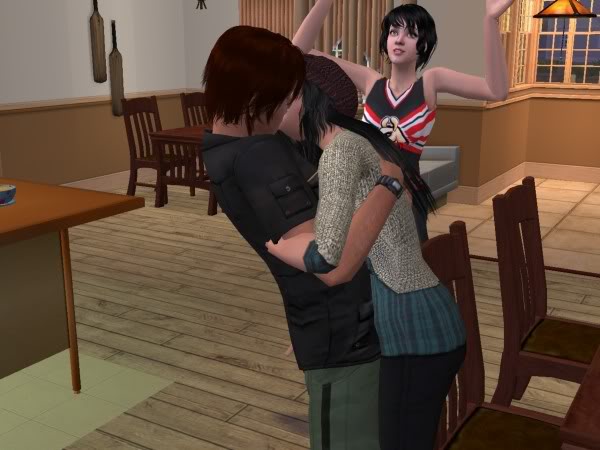 Athena wasn't even slightly shy, so once she knew Filippo was interested, she didn't hesitate in making a move of her own.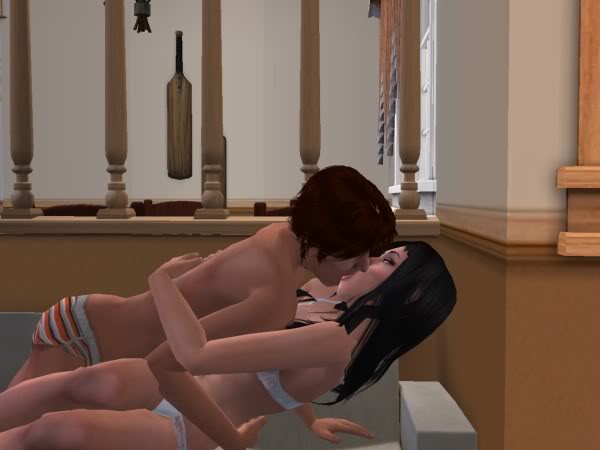 Woohooing on the couch in the dorm lobby was her idea too.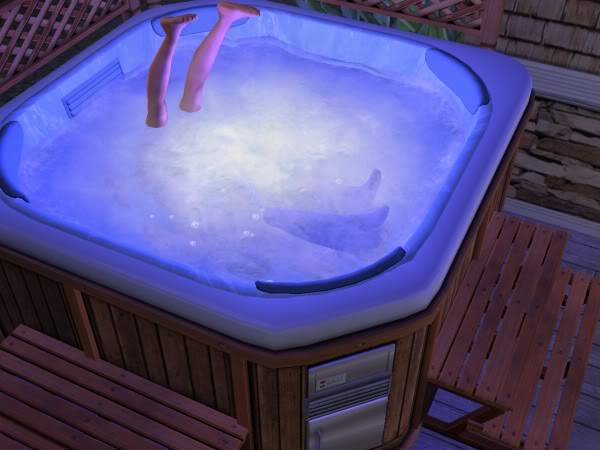 Outside,
Debbie
and
Linnea
had found the hot tub.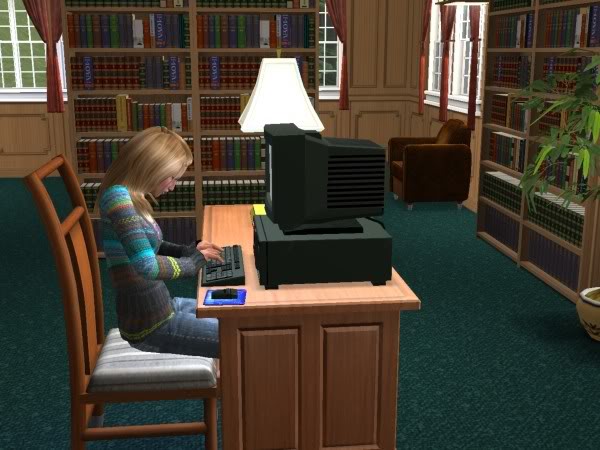 Of all the students at Pinemeadow House, Debbie was the most studious. Whenever anyone was looking for her, she could usually be found at one of the computers in the dorm library or downstairs in the cafeteria working on an assignment.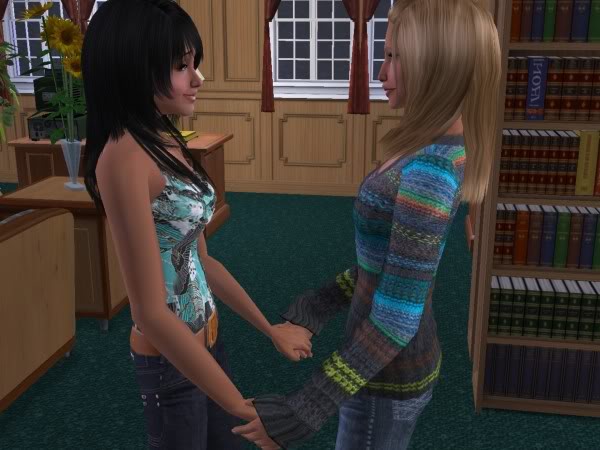 It was usually the same person looking for her. Linnea could be such a distraction.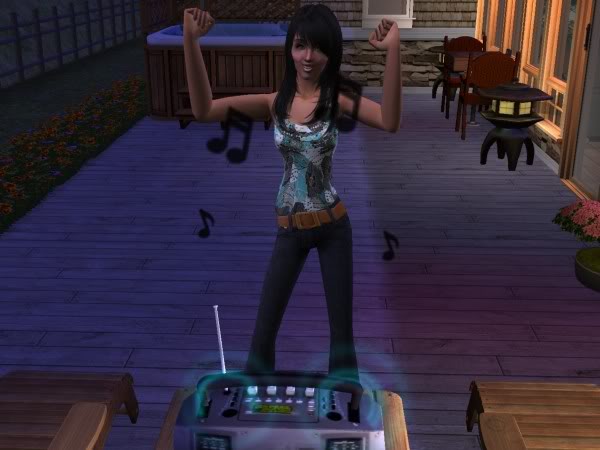 Linnea was the polar opposite to Debbie and needed constant prodding to even go to class. While her dormmates were studying or in class, she was usually dancing in the backyard.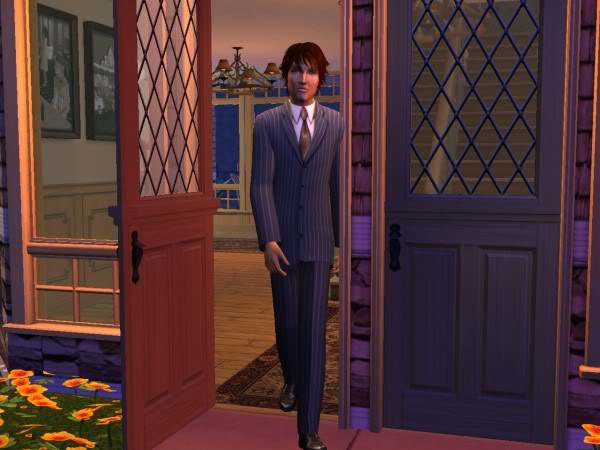 Being much farther ahead in his studies than the girls, Filippo graduated well before them. He earned his 4.0 GPA and then it was back to Sullivan for him. Or maybe Exeter. He hadn't decided yet.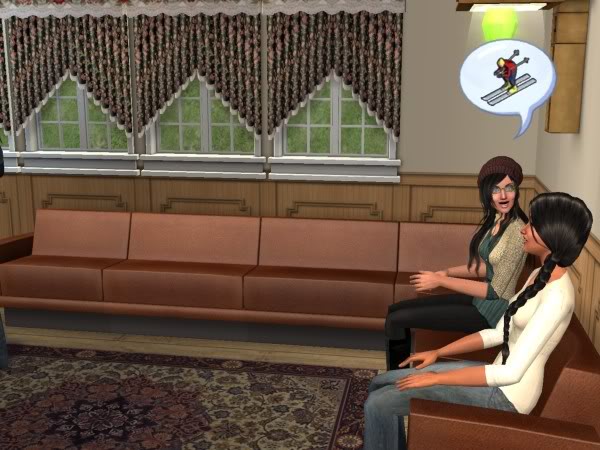 He seemed to forget all about Athena once he left and she was not happy about it. She told everyone who would listen (and some who wouldn't) all about how not happy she was about it.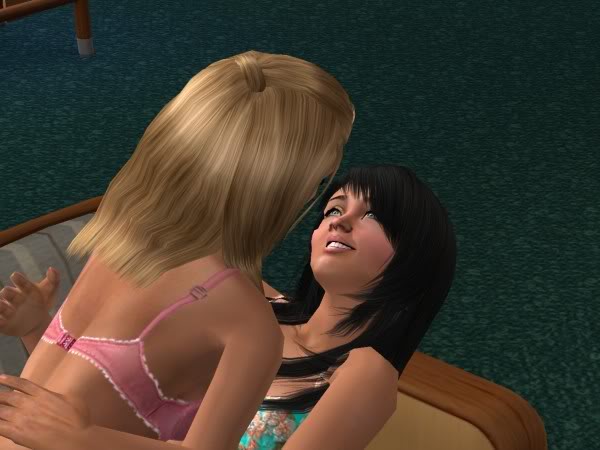 Linnea and Debbie though...they were still pretty happy.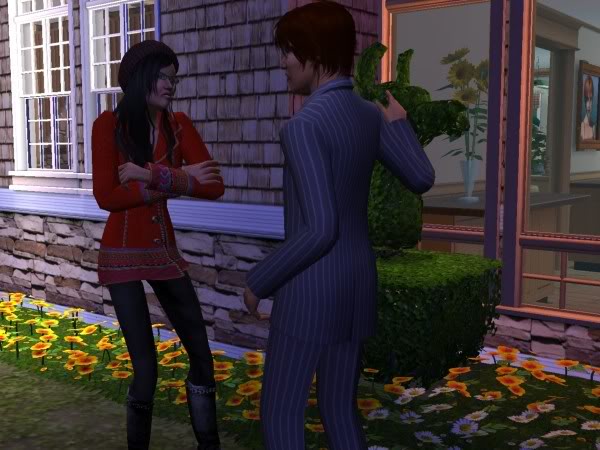 Filippo dropped by to see Athena one evening and she could finally express her extreme displeasure to him.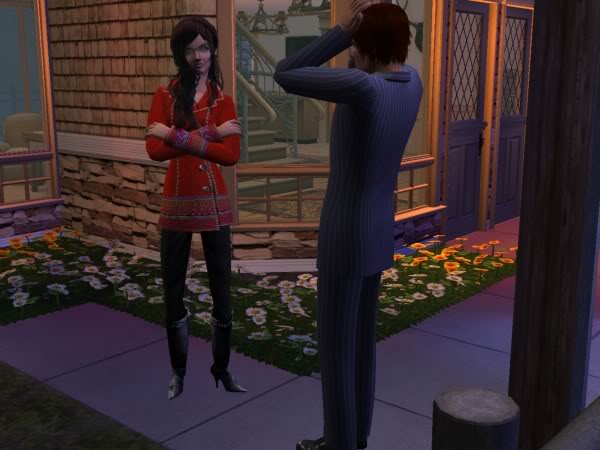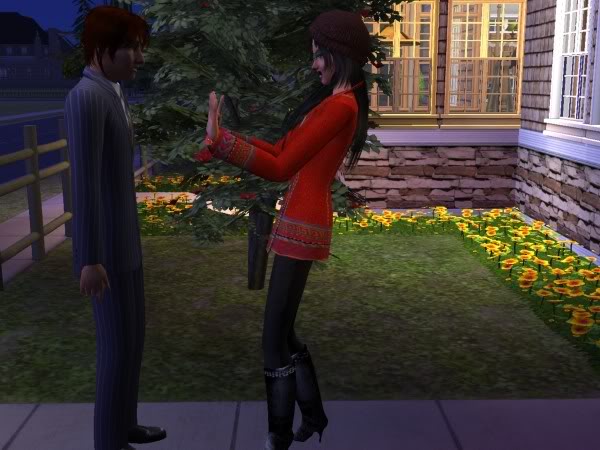 Filippo had some excuses ready but Athena wasn't listening to any of them. She told him she'd had enough. If he wasn't even going to call her when they were living apart, she couldn't be bothered with him.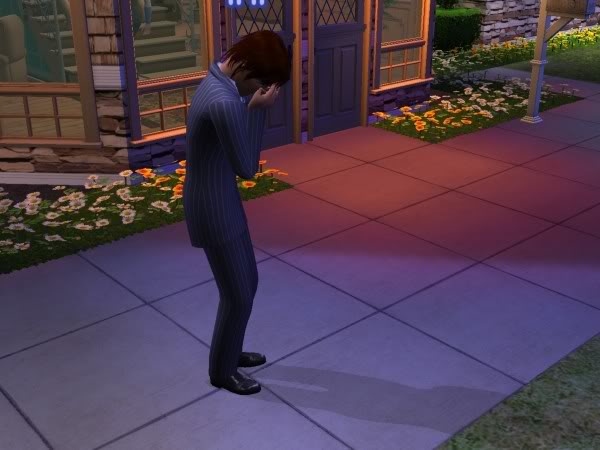 To say Filippo was disappointed by this turn of events would be an understatement.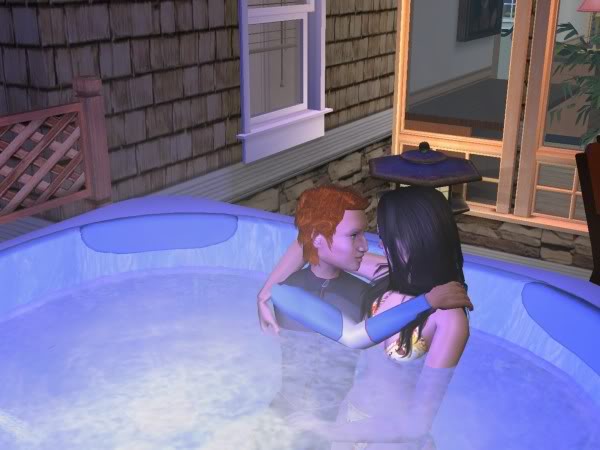 But Athena moved on pretty quickly.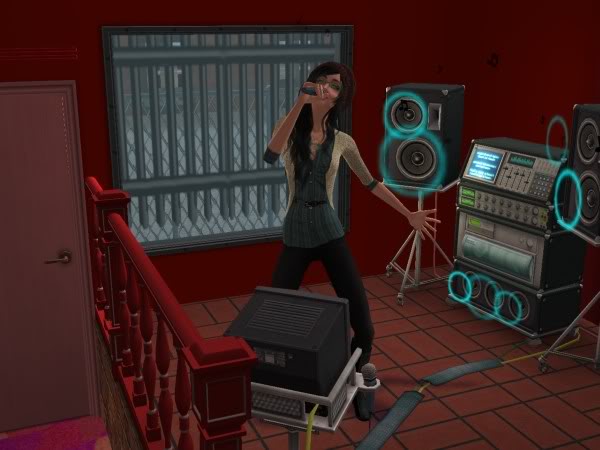 A guy who wore a wetsuit in a hot tub just wasn't going to cut it long term though. So Athena headed downtown to show off her singing skills at Be Real.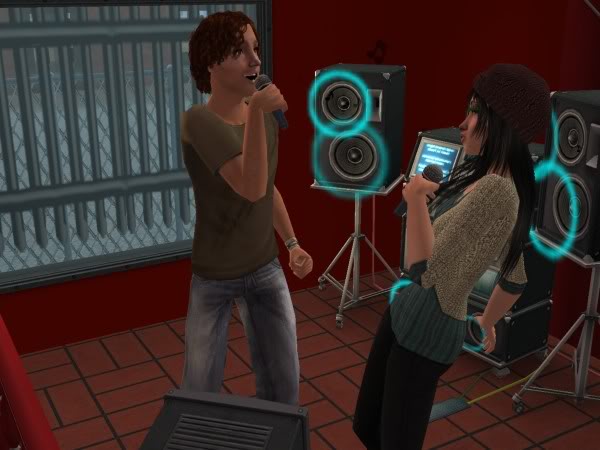 She was soon joined in a duet by
Adam Gottlieb
. Athena was pretty impressed by his vocal skills and his audacity.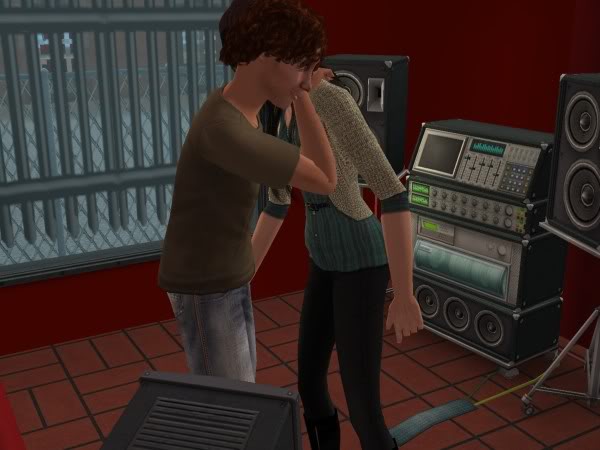 Athena being Athena, she didn't waste any time telling him so.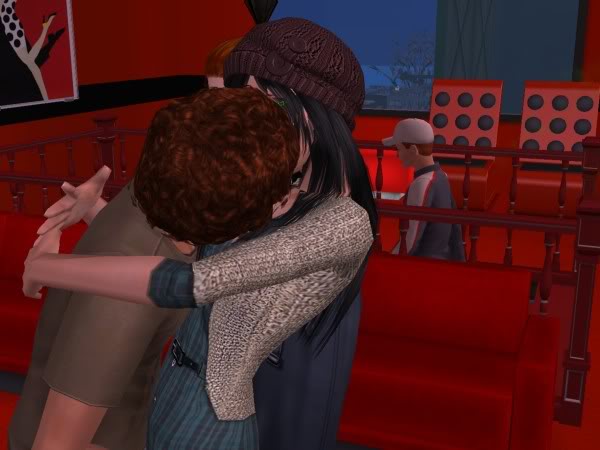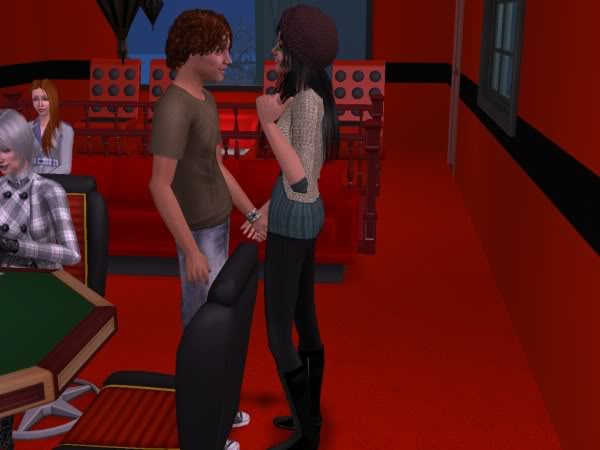 They were soon making out before Athena cut to the chase and invited him back to the dorm.
And in the well-used dorm hot tub, Adam finally got his first woohoo.
Notes:
I hadn't used this dorm in a while. As a clue to how long it's been, there were two bunches of flowers out the front. Addressed to Petra.

The wetsuit guy is named Finnegan Roth and he moved into Filippo's dorm room when he graduated. So I guess he replaced Filippo in more ways than one.

Filippo and Athena broke up because I don't really know why I ever put them together. Their ACR score is 42. She had been friends with Adam for a while and her score with him is 79. Oh well. I like it when my Sims go through a few different people before they settle down. Makes it more interesting.

One more college house to play (Ottilie and Leo, the teen hermits)

and then it'll be a round summary before we move onto Round 13.