Round 12: College (Augustin and Hanna, plus their twins James and Naomi)
Augustin
knocked up his girlfriend
Hanna
in their freshman year at Suffolk University. They are now living in Suffolk's family housing unit, raising their twins
James
and
Naomi
.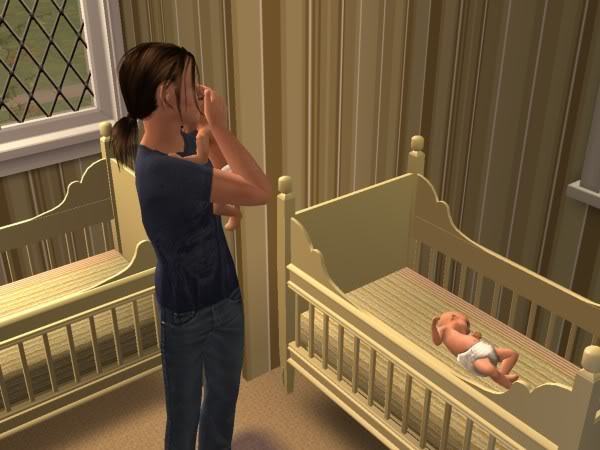 Hanna was more easily flustered and stressed out than Augustin, so he was often content to take the reins with the baby care and let her relax.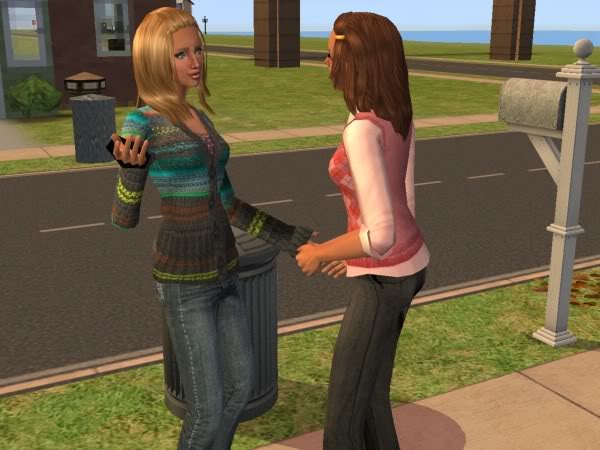 So Hanna tended to be the more social of the two. Even though the family housing unit was a little remote from the main campus, there was a lot of walk-by traffic and Hanna met just about all of them.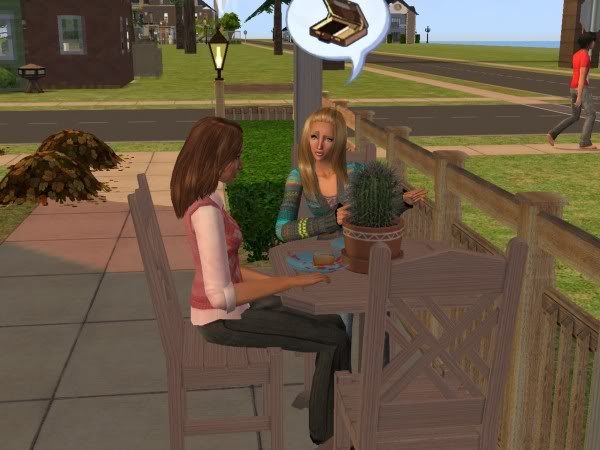 One person she had grown quite close to was
Debbie King
. Debbie was a former townie who'd followed her high school girlfriend,
Linnea
, to Suffolk.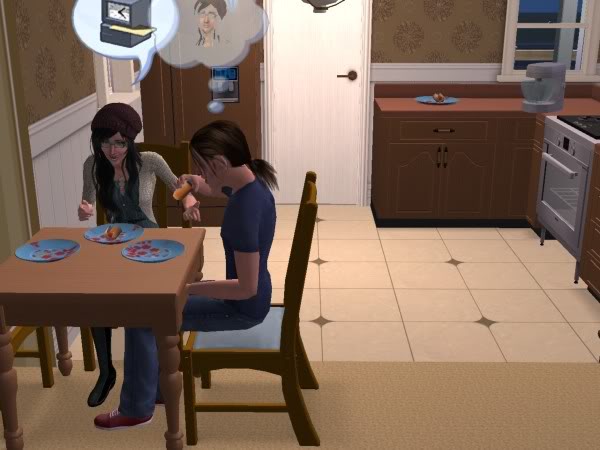 Athena Lane
also dropped by frequently, although more to see Augustin than Hanna. Athena had a longstanding crush on Augustin's cousin,
Filippo
, and now that she was at college, she planned to pursue him.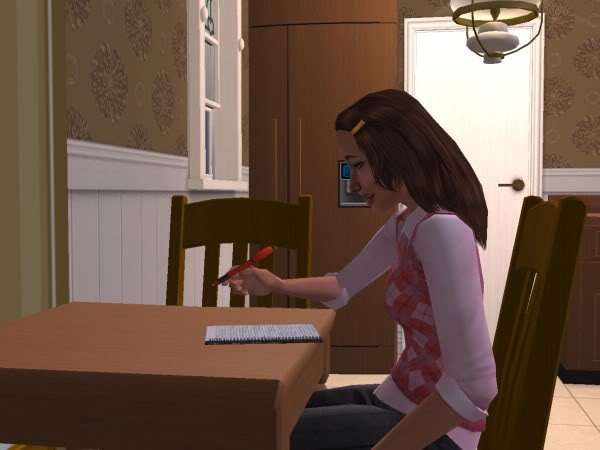 All that socialising meant that Hanna was often forced to do her assignments at the last minute. It was a miracle she passed. She handed this assignment in a mere three hours before her final exam!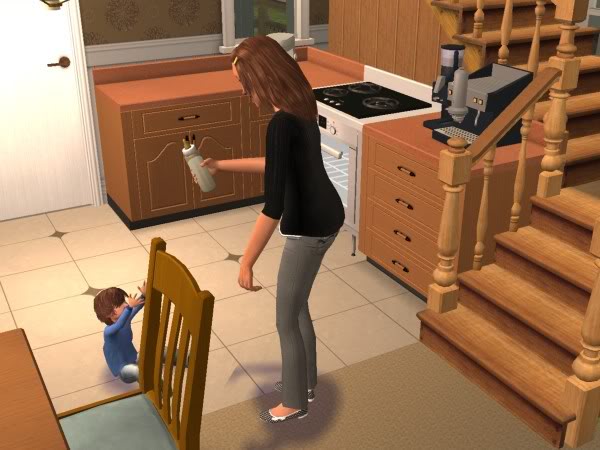 Hanna and Augustin thought that once the twins got older and could do more things for themselves, they might be a bit easier to care for. They were wrong. They just got more demanding. Food...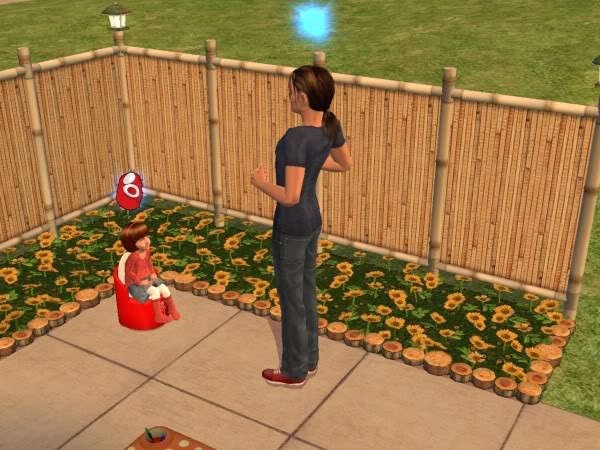 ...potty...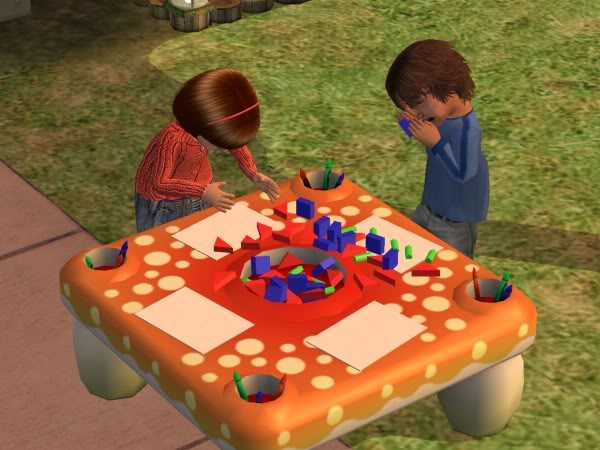 ...play. Repeat.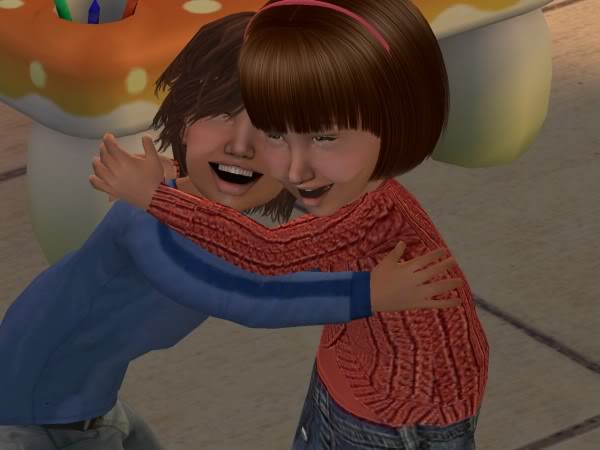 It's a good thing the twins were so adorable!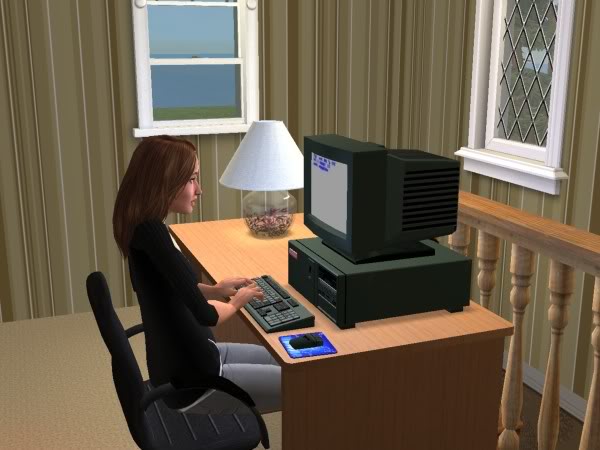 Somehow, they found the time to sneak in a few minutes here and there to work on their coursework.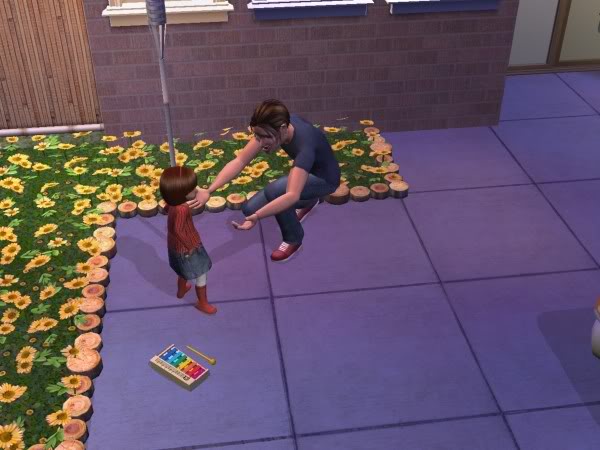 Augustin's professors must have been impressed because even with all the difficulties and responsibilities of being a new parent, he managed to graduate a little early (with a 4.0, no less!).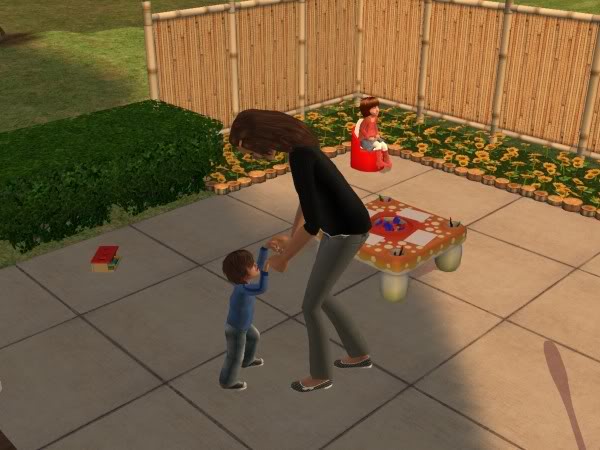 After Augustin graduated, Hanna found it pretty lonely, even with James and Naomi.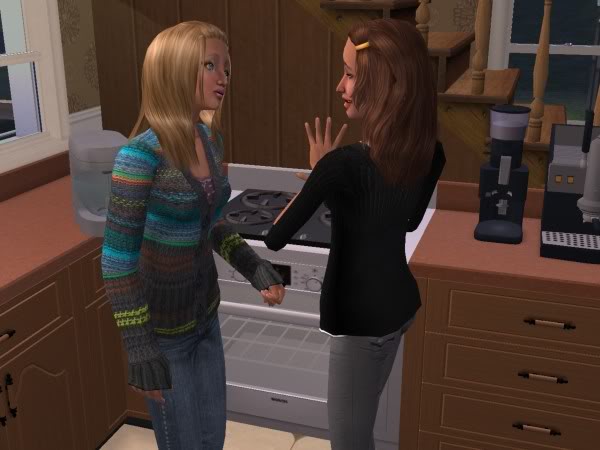 So her friend Debbie came around to visit pretty often.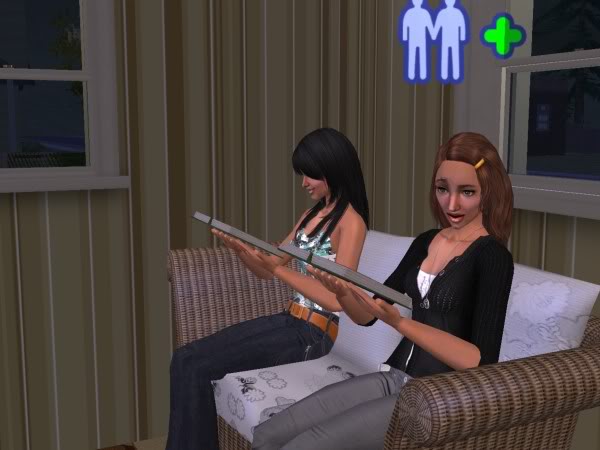 As did Linnea, an old friend of Hanna's as well as dating Debbie.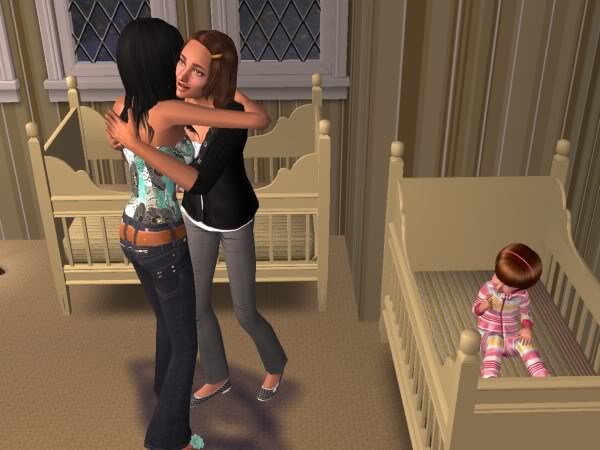 Linnea was a huge help to Hanna, because she even helped her put the twins to bed before she left. It was hard enough to chase down two toddlers for bed when Augustin was around. She didn't want to imagine what it was like alone.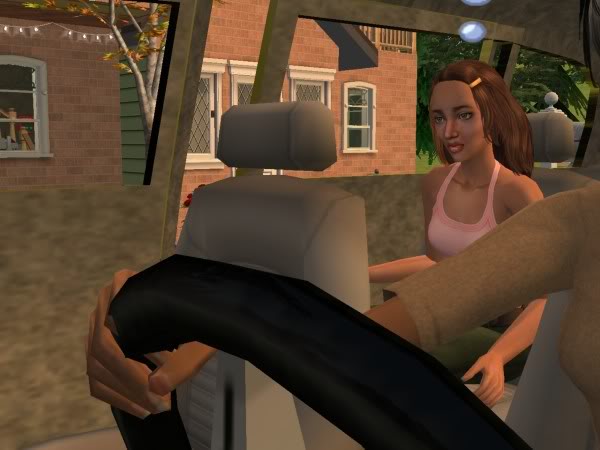 She was thrilled when she finally graduated with a 4.0 GPA. She called a taxi almost immediately and took herself and her children back home to Sullivan, where she and Augustin planned to make their home.
Notes:
Just a general note: it didn't affect this update but everyone currently at college will be graduating this round, whether they started in Round 11 or 12. The aging is just not working for me the way I have it now so even though I prefer their families to notice they're "away", college will only last one round now. I really wish Maxis had included numerical ages as part of the game, so maths idiots like me don't have to work with numbers any more than they need to.

Parenting at college is much harder with toddlers than with babies!