As always, these pics are thumbnails so click for the larger version if you would like a closer look.
We'll start with the family housing first. Disclaimer: I didn't build or decorate these.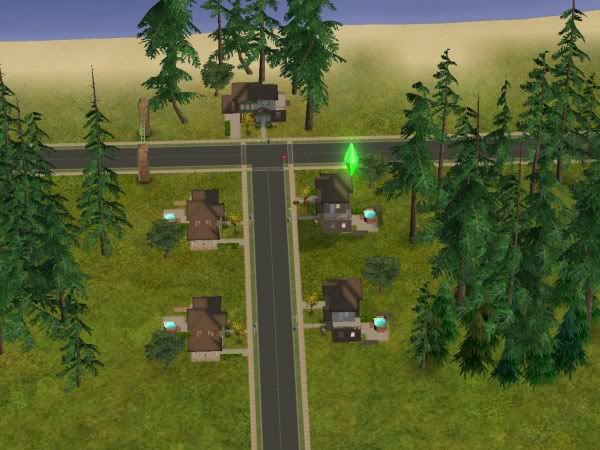 Family housing is set a little way back from the rest of the university. All five houses are identical. You can see the house where
Augustin
and
Hanna
are currently living here. You can see from here that each house currently has a hot tub. I will probably pull those out - it's not realistic to me that the university would provide that! Augustin and Hanna's has complely different furniture now, as you would have seen in their update.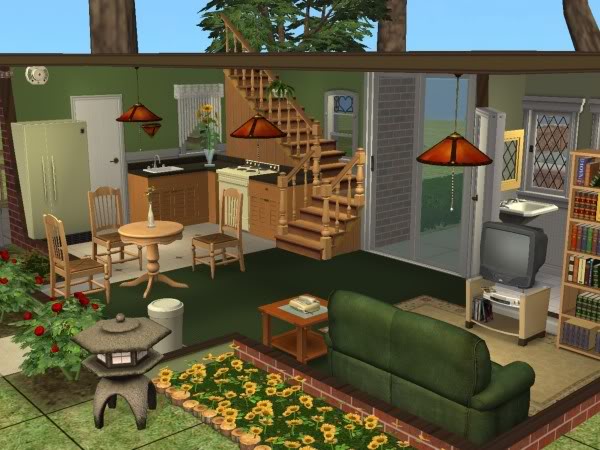 As you can see, the interior is very small but it's fully decorated. I tend to pull everything out of fully decorated houses and replace it with different stuff but it's nice to be able to leave it if I have to.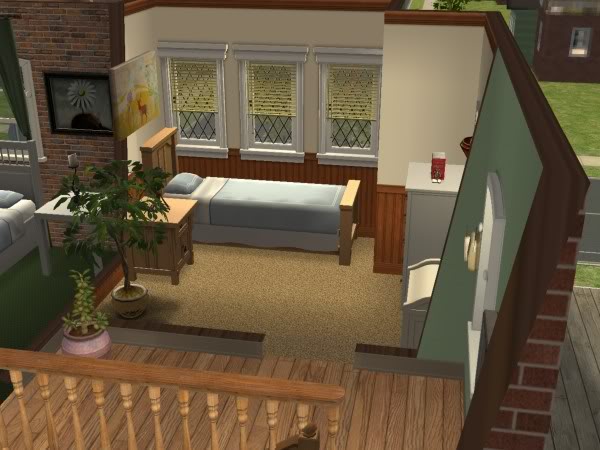 Upstairs, there's a small bedroom which
just
fits two cribs and a changing table. For one baby, it would be plenty of room but it's a tight squeeze for James and Naomi.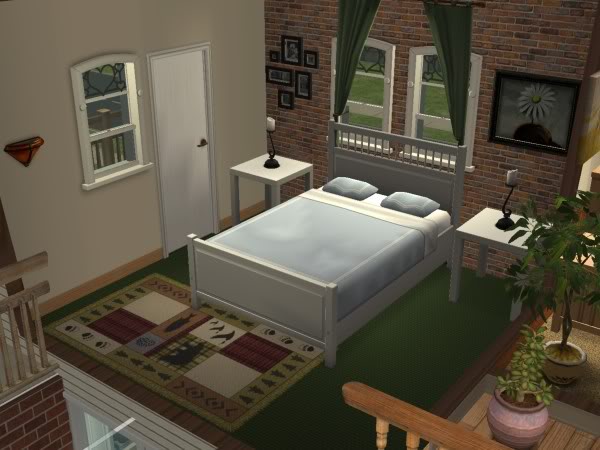 And there's an equally small bedroom for the students themselves too.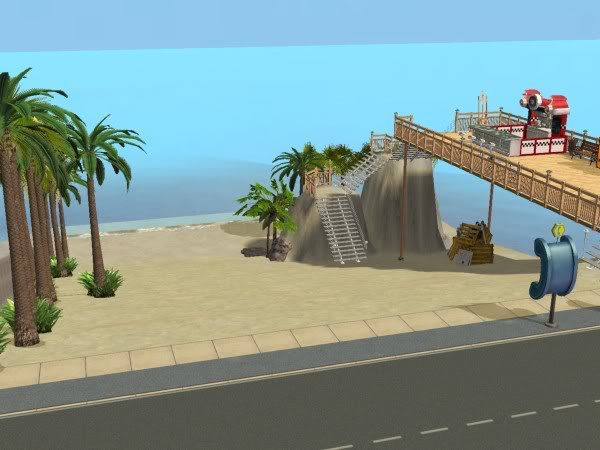 I also had a go at building a beach for Exeter yesterday. Everything is fully functional but it doesn't feel finished yet. I left it for now because man...beach lots are SO annoying! The weird stairs are an attempt to avoid the enormous stairs that you usually get on a beach lot, which I hate. I'm not completely happy with them but it's an improvement on the beach lot I had in my previous hood.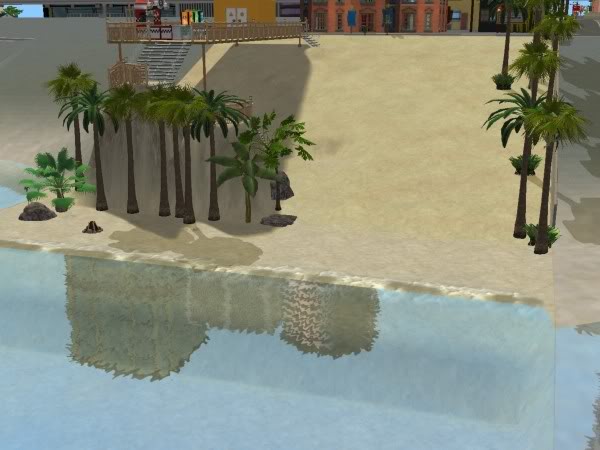 Arianna
drove down here last night, so you can see it in action later when I post the Moretti update.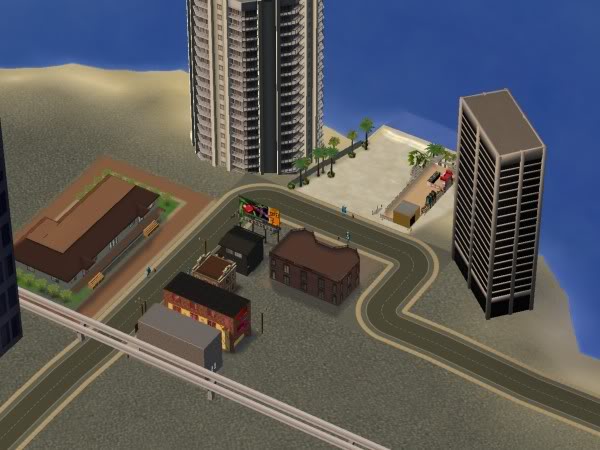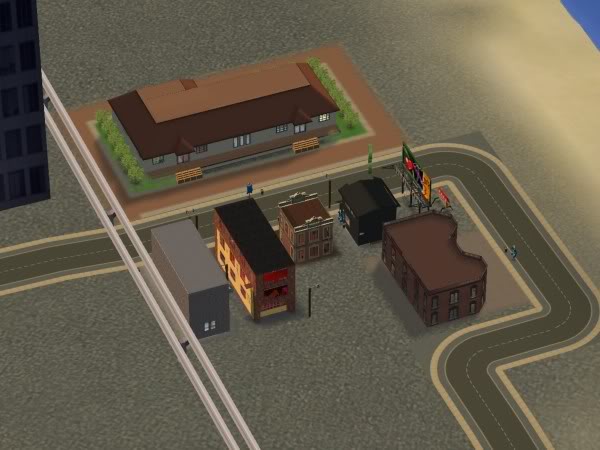 The beach from the hood screen, in the day and at night. The large building is the gym. The building right across the street from the beach is the
Old Brick
, as seen in this entry. The little building right next to that is Isaac's store. Then from top to bottom, there is the Ball & Biscuit (one of Pascal's
pick-up joints
), Be Real nightclub and a little diner that I haven't used or named yet.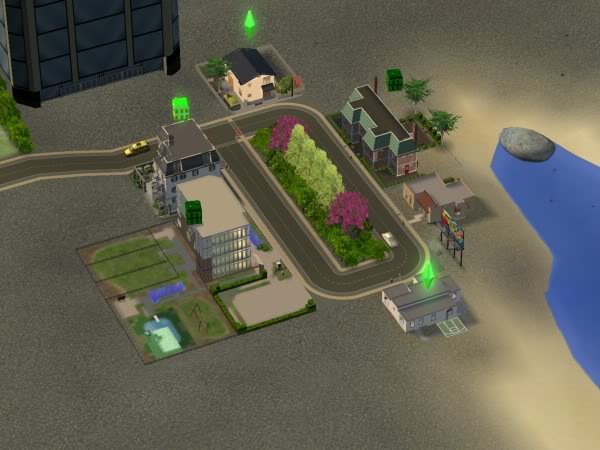 This is an exclusively residential part of town that hasn't been touched much in the overhaul.
Elias
and
Nathalie
's new house is at the top of the screen.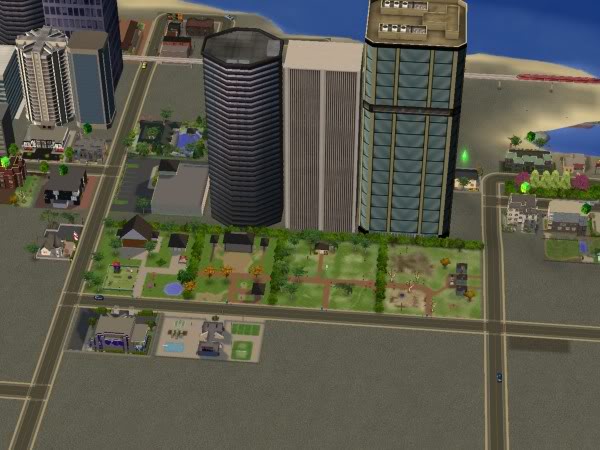 Central Park is still the focal point but the view from the lot is now much more interesting, as it's bordered by skyscrapers on one side and an extra community lot on the other. Blue Velvet is a club I've used a few times (it's where
Mina and Pascal met
) and is on the left and right next to it is Sparks Sports Park, which is a Maxis lot and will probably get a name change. I haven't used it yet.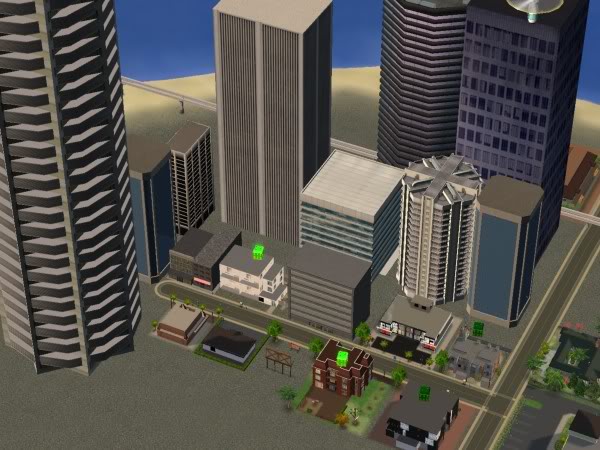 This is an area that has changed quite a bit. None of the original apartments I had here have remained, apart from Pascal's old building in the lower right. And the only reason that's still there is that I forgot to demolish it. His new building is the browny-red one right next to his old one, so he didn't move far. Nor did
Floyd
and
Drusilla
, who live in the white building across the road - their old place was just down the road a bit.