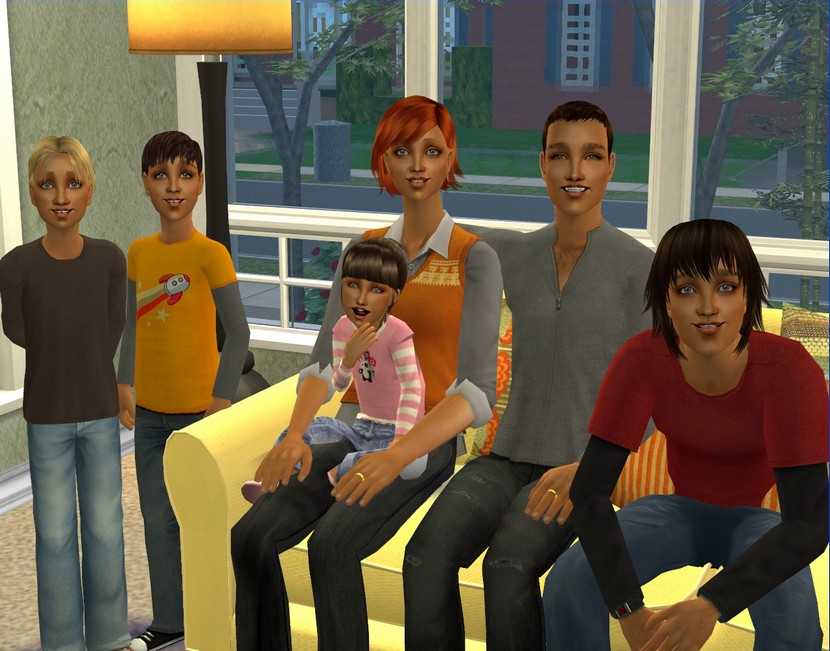 Narrated by Tim Lane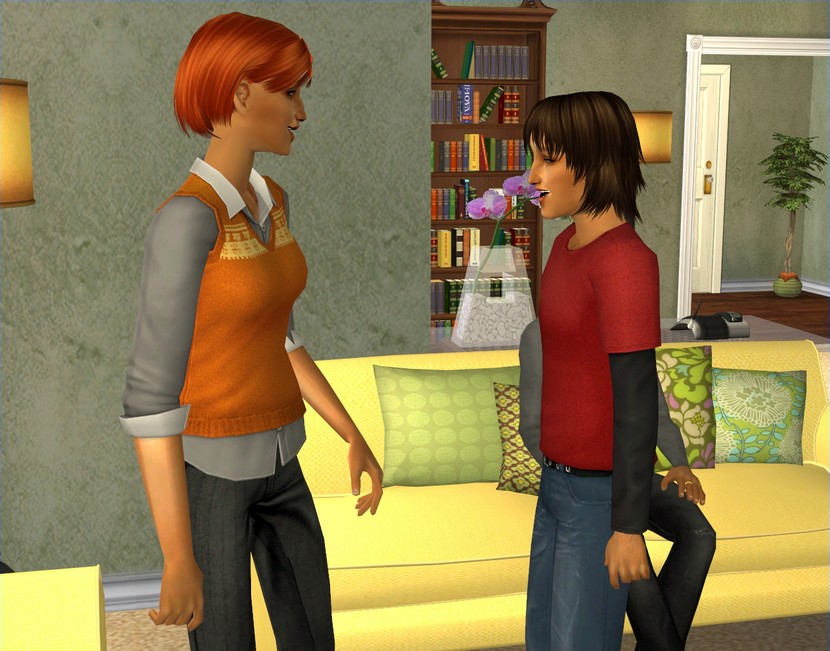 Mum is a lot busier at work at the moment than she was last year and she's asked me to help out a little more.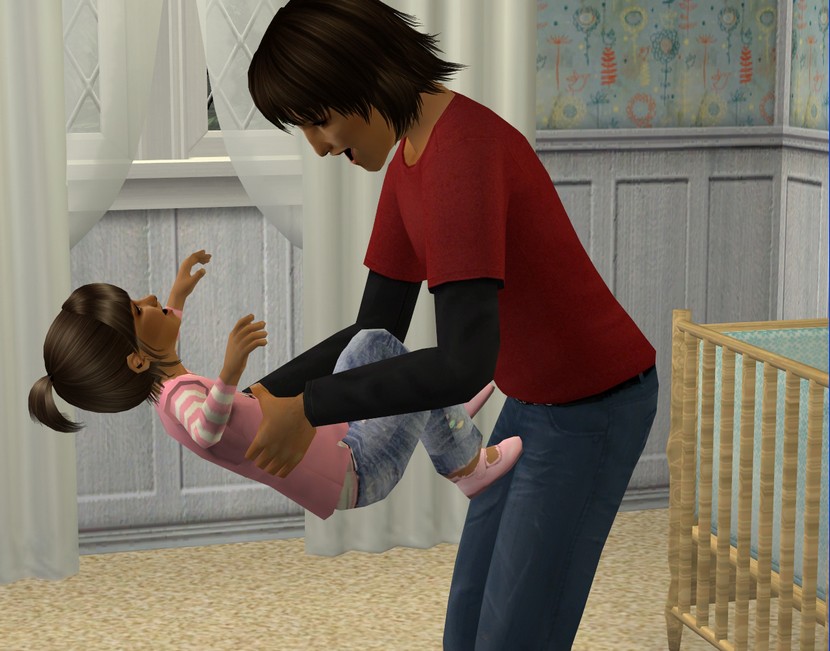 I don't mind so much. Dad gets home at 4, and all I really need to do is keep her entertained for a while.
Apart from being a little boring sometimes, it's not too bad.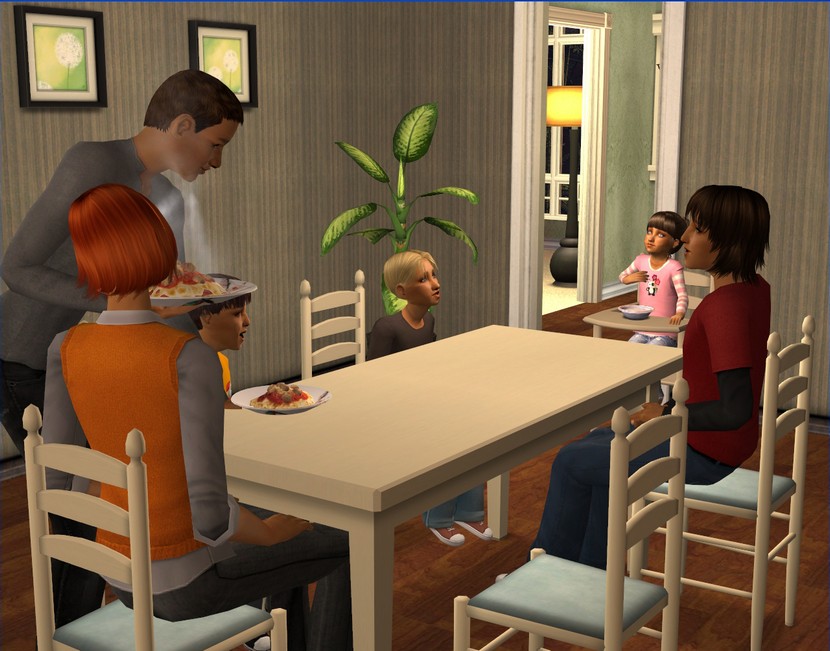 Once Mum and Dad get home, they take over completely and we all eat dinner together.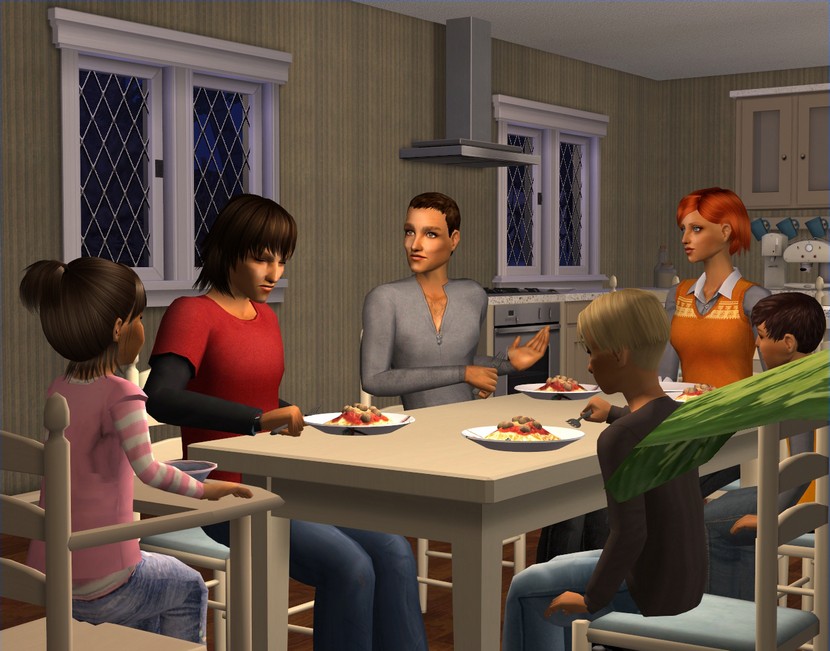 Sometimes I'd rather be out with my friends but Dad is pretty strict about having family time on school nights.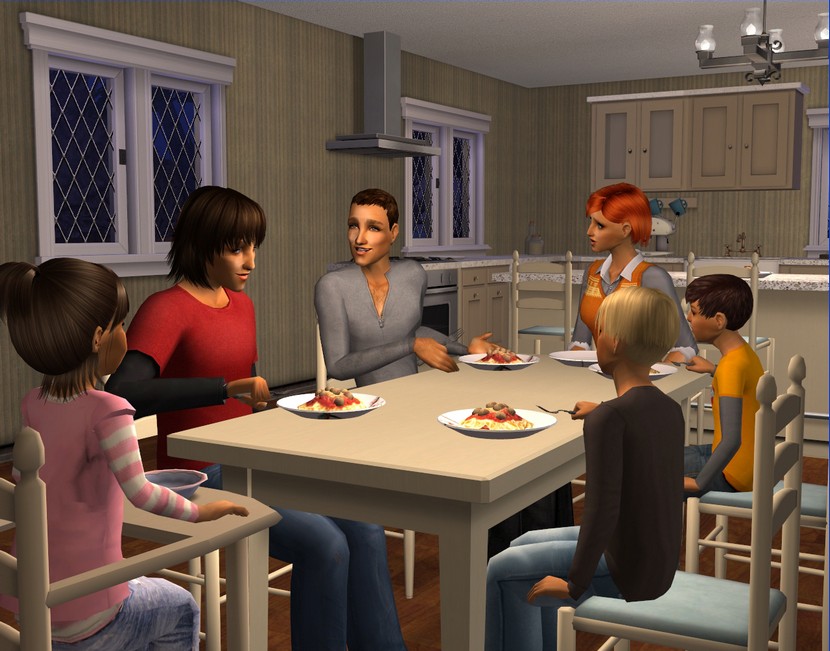 As Dad reminds me so frequently though, even if I was allowed out after school, I'd have to get home pretty fast. My curfew is 8pm.
Lately, if it's not too cold, I've been taking Simon and Matthew to the park. I joined the soccer team at school and I've been teaching Simon and Matthew to play.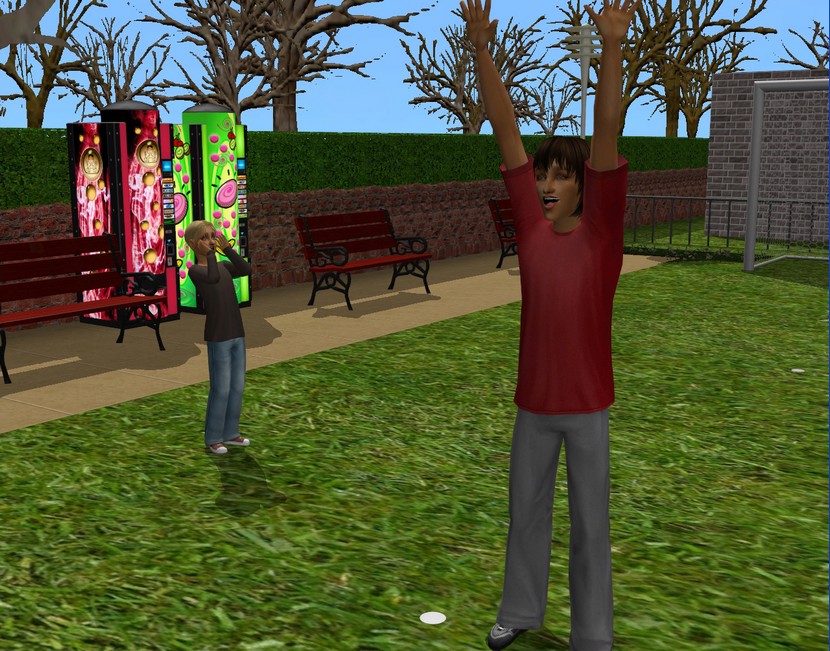 I always win. But then again, Matthew's only 7, so I'm at kind of an advantage.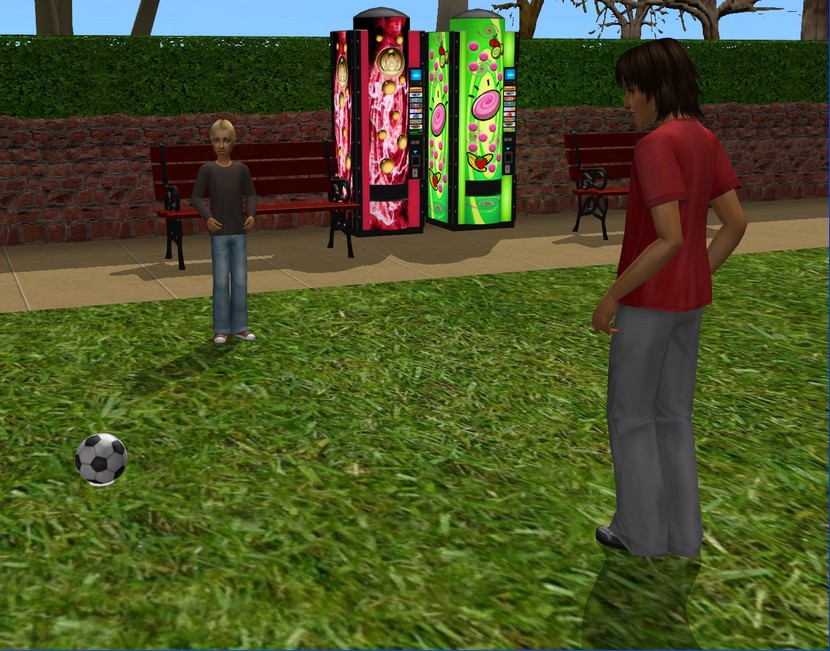 Simon often doesn't want to play at all and just watches from the sidelines. Sports aren't really his thing.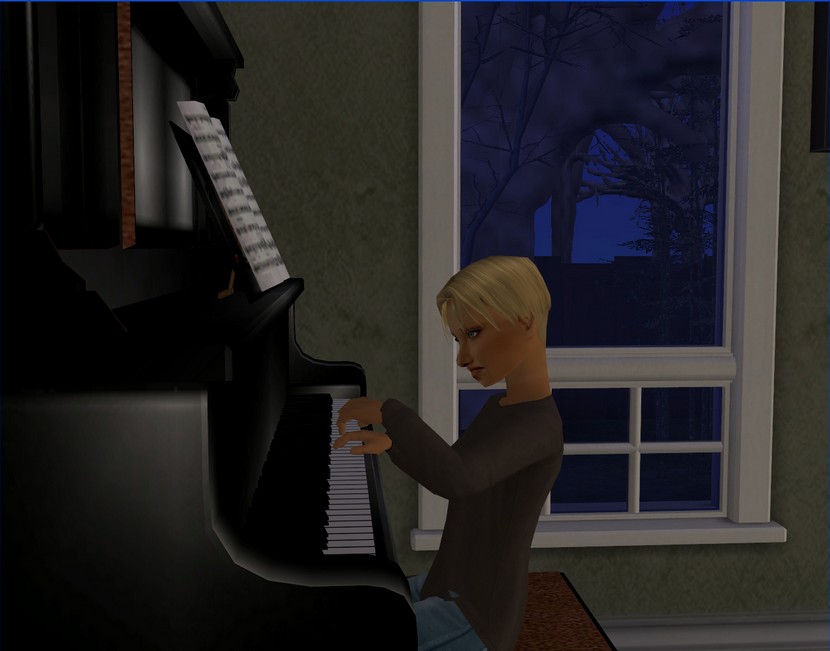 He's way more interested in music.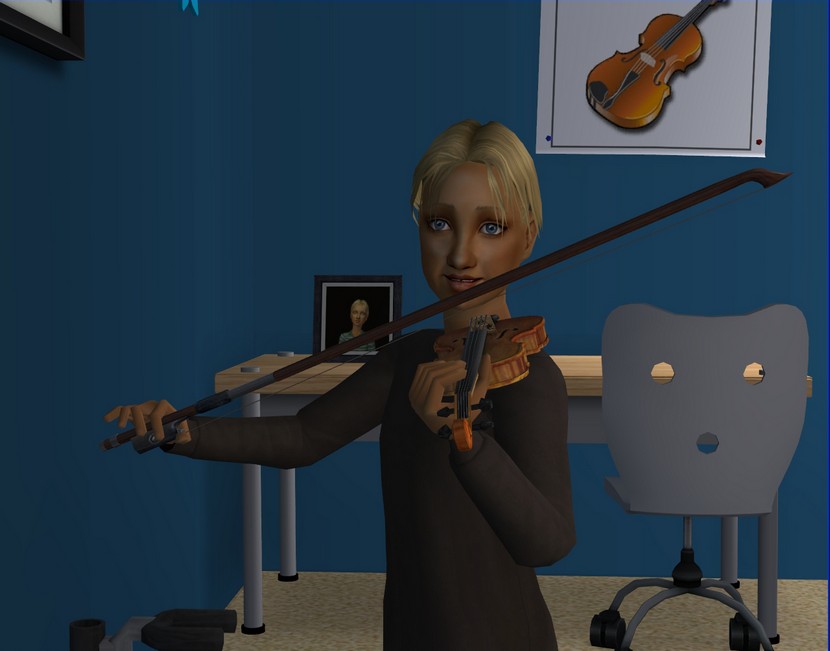 He's actually really good at it as well.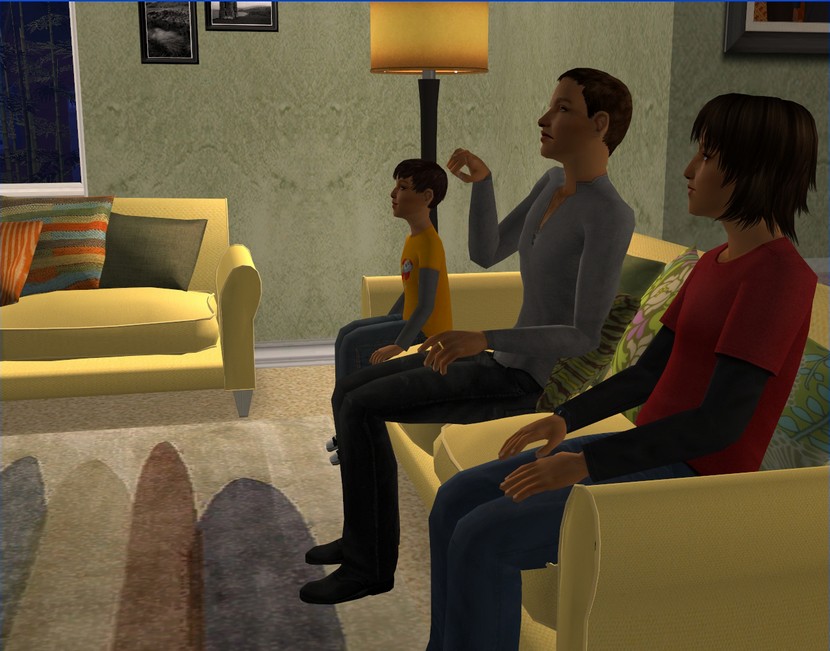 The rest of the family is into anything active. If we can't be outside playing sports, we're watching them on TV.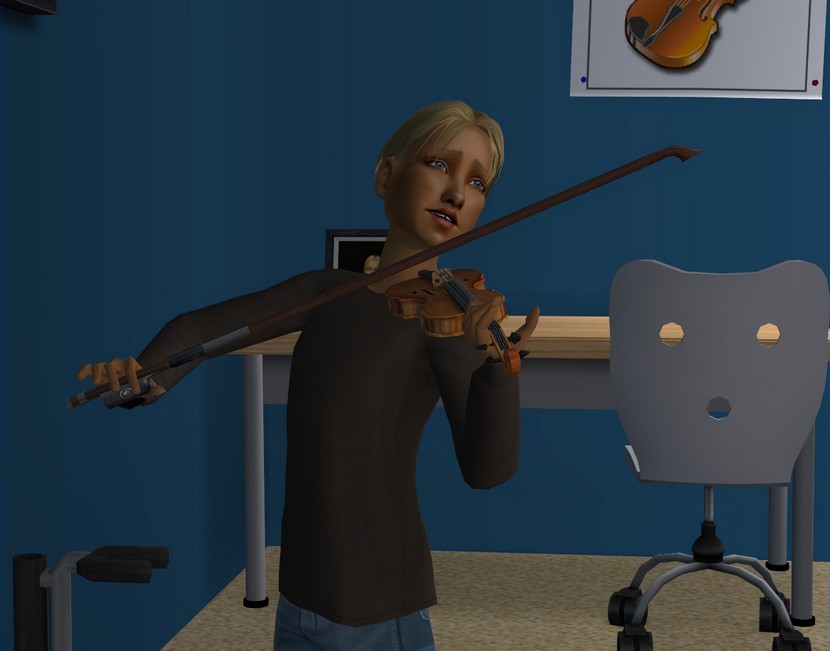 So wherever Simon got his talent from, he didn't get it from Mum or Dad.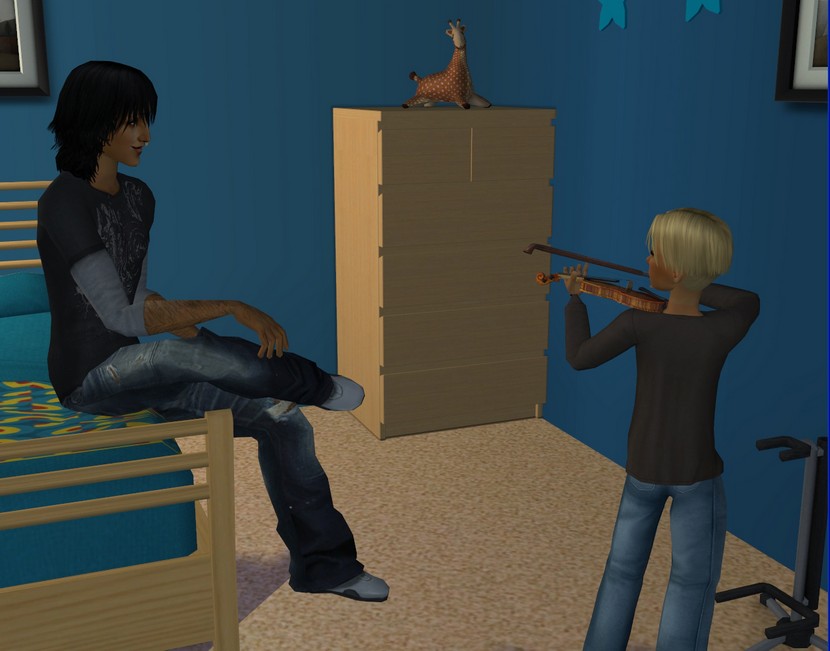 Uncle Luc likes to think Simon gets all his talent from him, even though he's never picked up a violin in his life. He says it's all music and it all counts.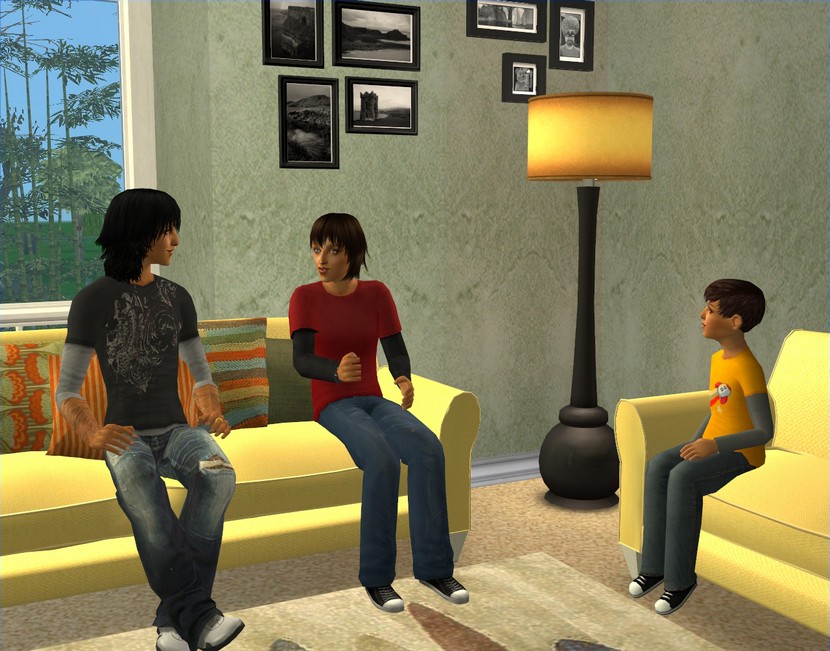 I've been close to Uncle Luc since I was really little and we still are. He wouldn't admit it but I think I'm his favourite.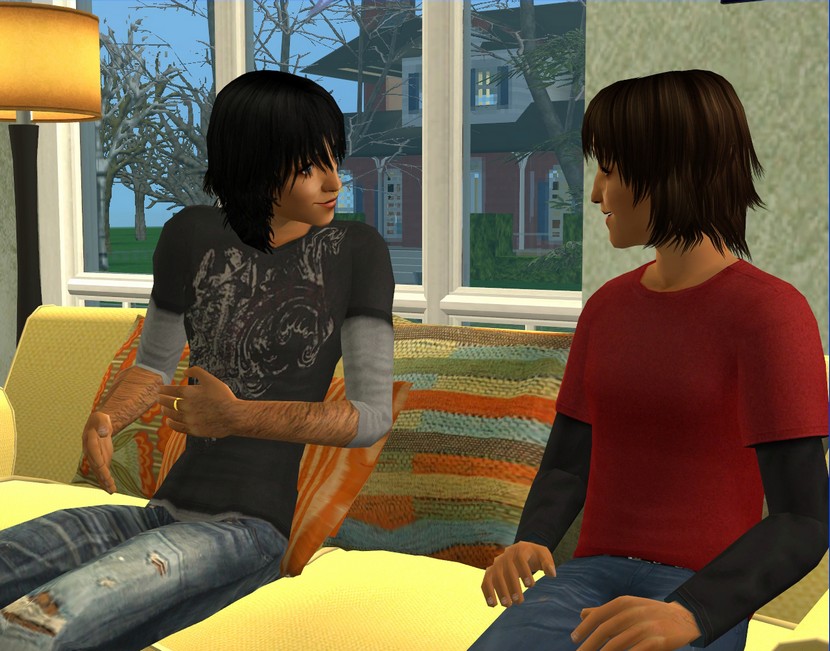 We talk all the time. Lately, the main topic of conversation has been girls. He's always asking whether I'm dating yet and I always say no.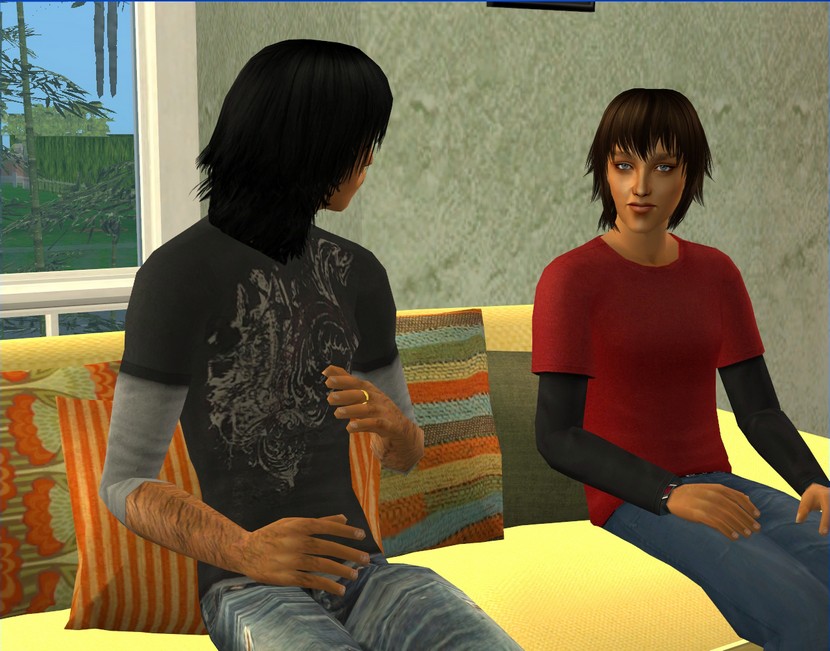 I don't feel like I'm ready for that yet, to be honest.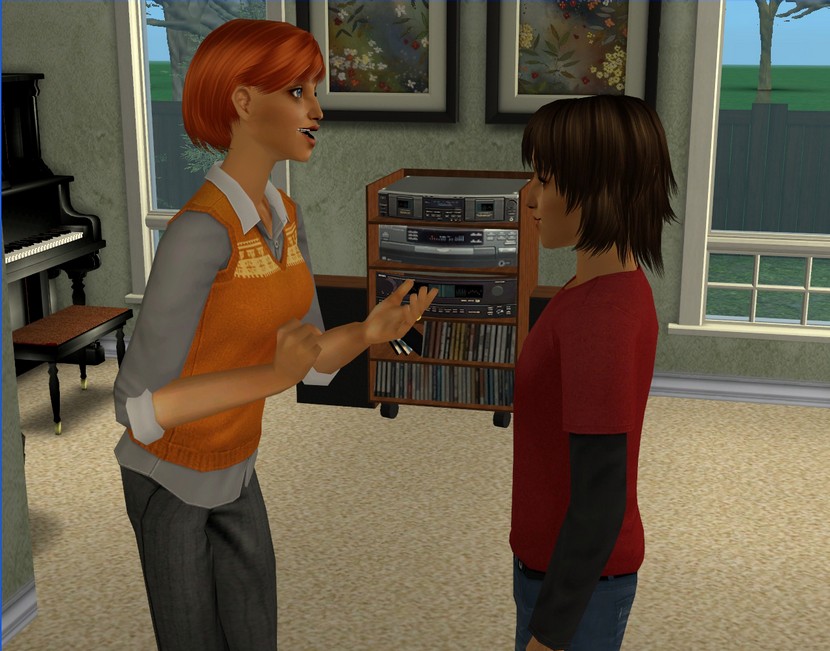 Mum says Uncle Luc was probably ready to start dating in pre-school and doesn't quite understand why anyone would feel differently.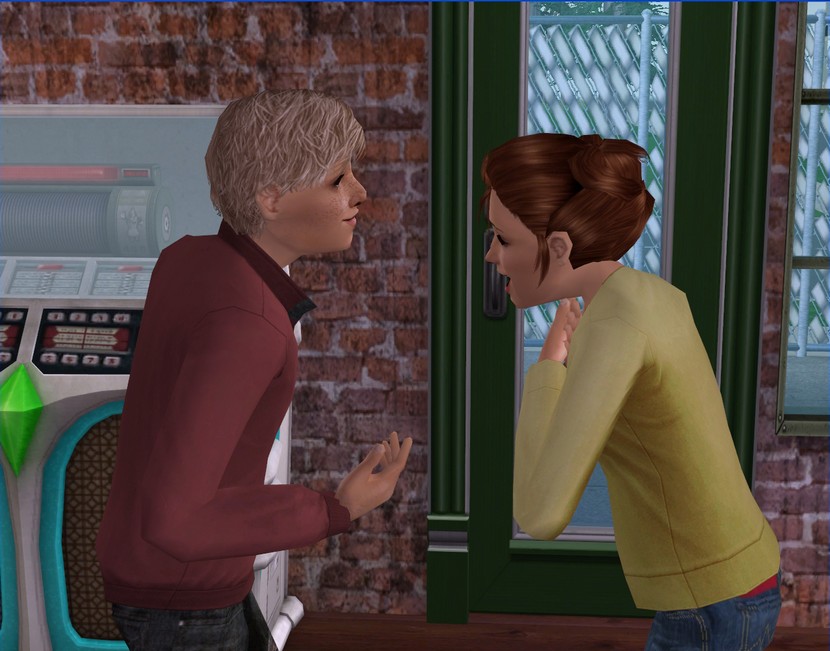 Anyway, I don't have a girlfriend but Mitchell does. Her name is Rachel and he met her on his family's camping trip.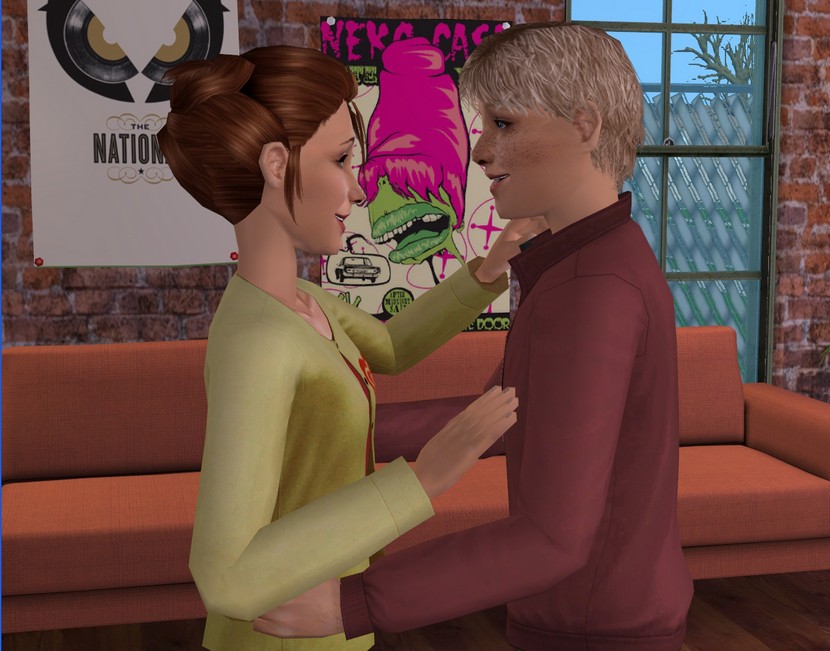 They've only been dating a few months but she's around all the time now.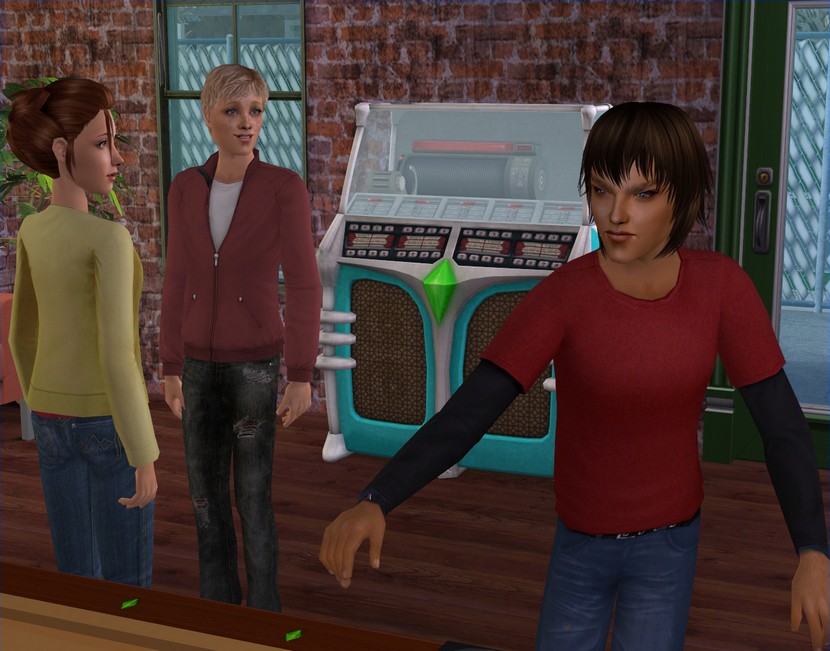 I was a bit annoyed at her hanging around with us constantly at first but it hasn't been that bad.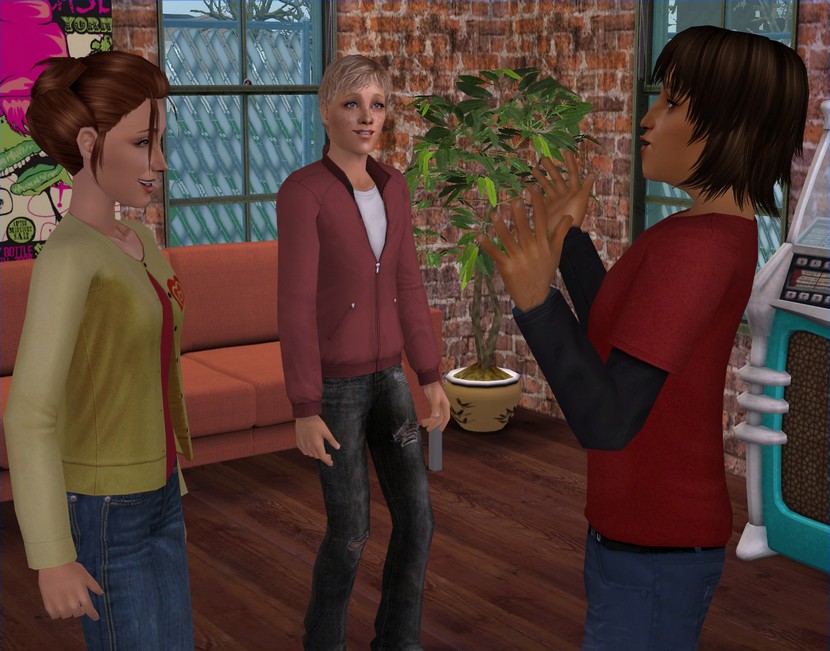 I actually get along really well with Rachel.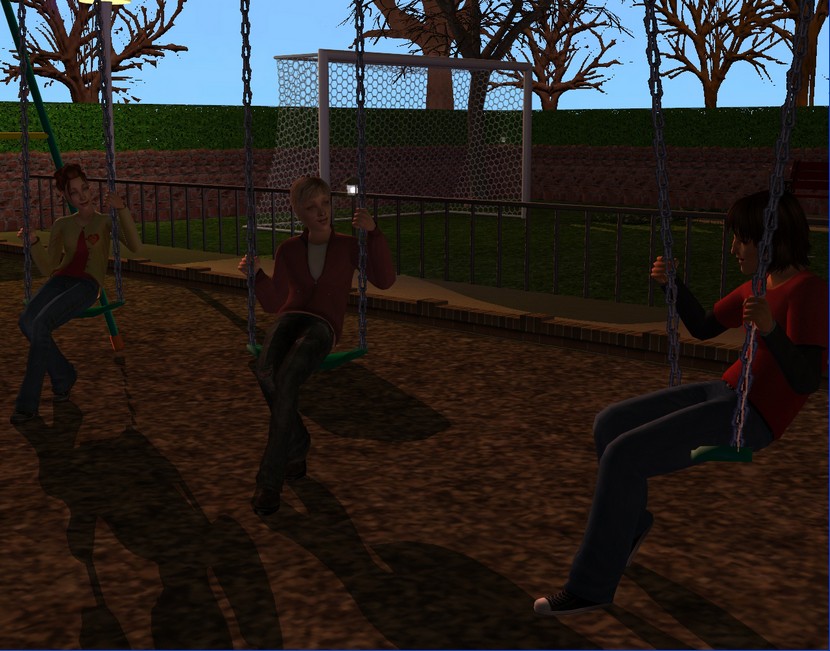 I thought she'd only ever want to do...whatever it is that girls do. But we do pretty much the same things with Rachel as we did without her. They don't get too lovey-dovey in front of me either, thank God.
I think there might be a girl who's interested in me. Louisa Gentry is always looking at me like she's going to say something but she never does.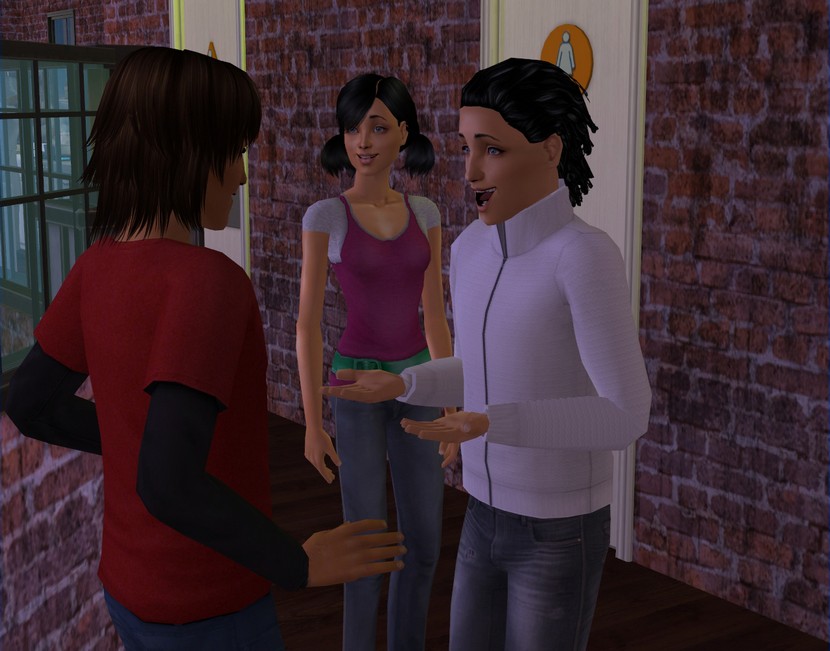 I'm good friends with her twin brother, Eddie and whenever I'm hanging out with him, Louisa is usually lingering nearby.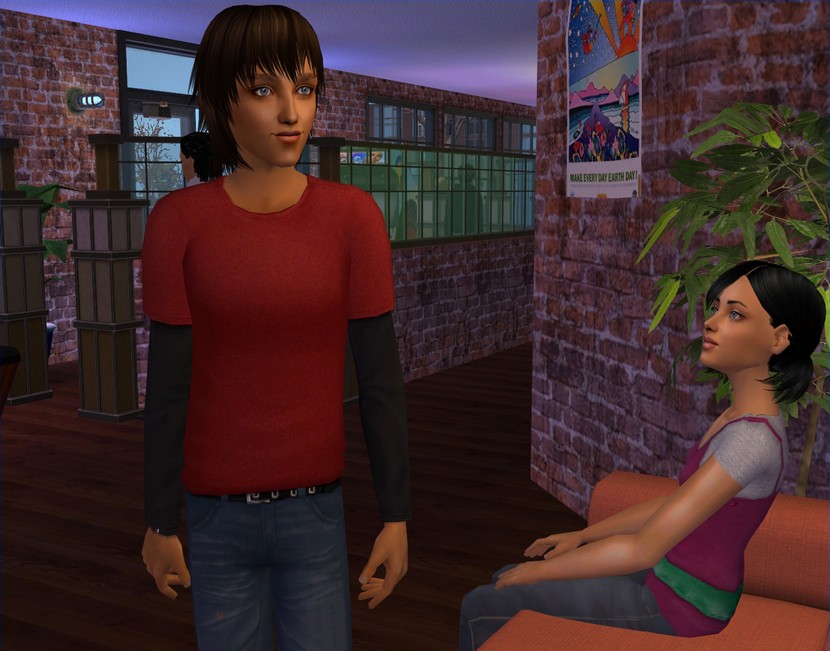 She seems nice but I just don't think I like her that way.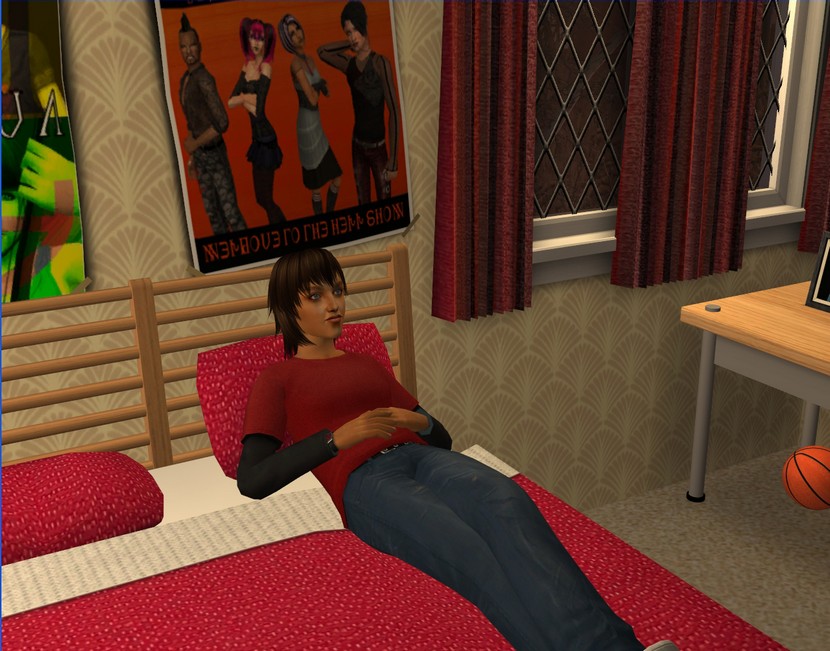 At the moment, I don't really like any girl that way. That's not so weird, is it?

Extras: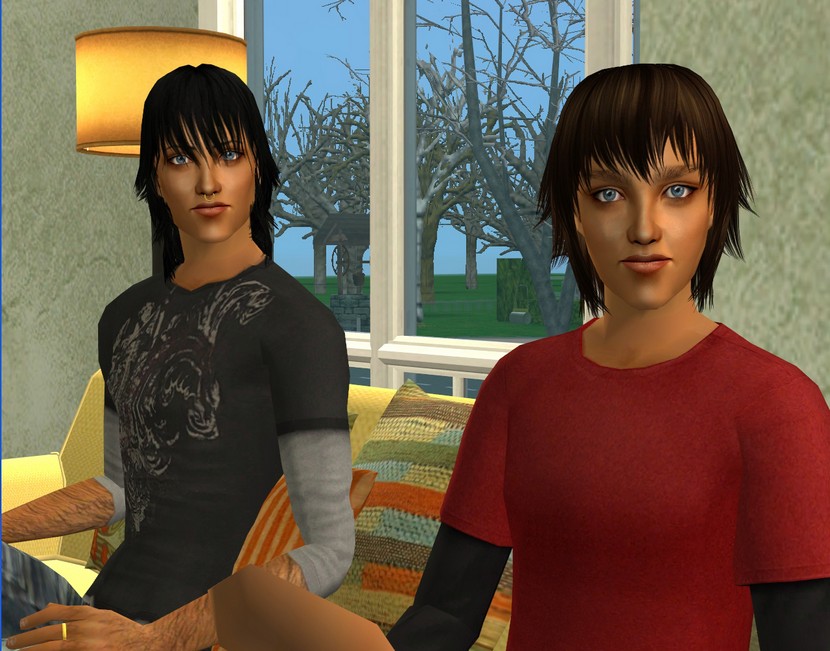 Luc and Tim could be father and son! I think the only difference between them is that Tim has a narrower jawline but that could be a teen/adult thing. Oh and Tim has brown hair (obviously) as well as Eliot's eyebrows.
Notes:
Title is from Keep it Together by Guster.

Simon would probably be almost a black sheep of this family if not for Luc. Everyone else is into sport and fitness and then there's Simon with his violin.

Tim started the round with a want to get his first kiss but that rolled away almost immediately. At the moment, he's more interested in earning scholarships.

Cordy got a promotion this round to Personal Injury Attorney, so she's finally on her way to reaching her LTW (Become The Law, which in my game is Become Attorney-General).