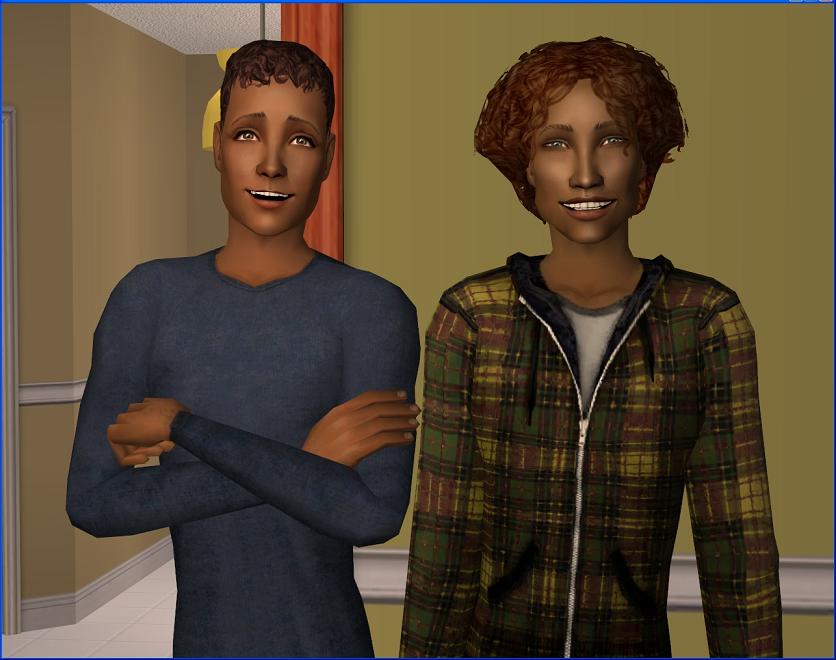 Narrated by Troy Clarke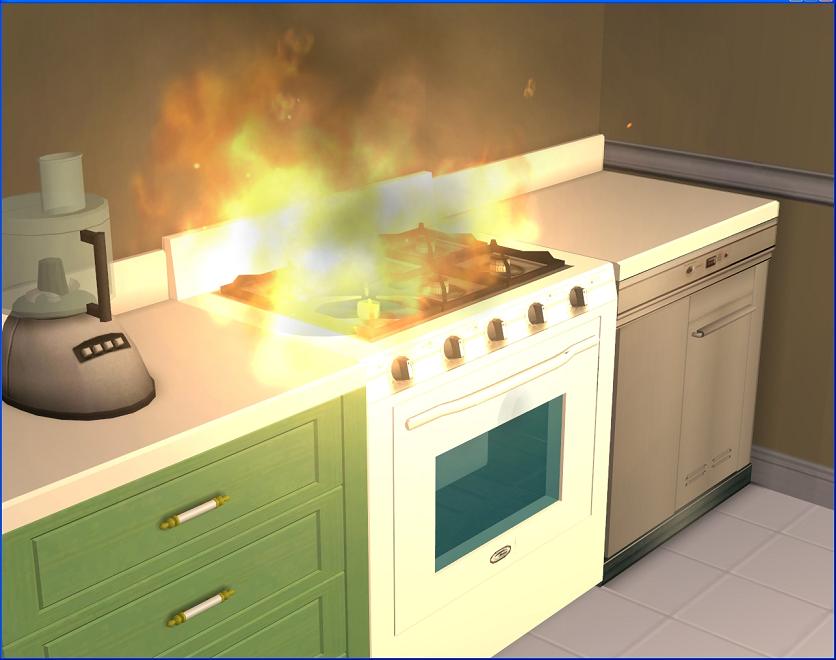 I probably shouldn't be allowed near the stove ever again.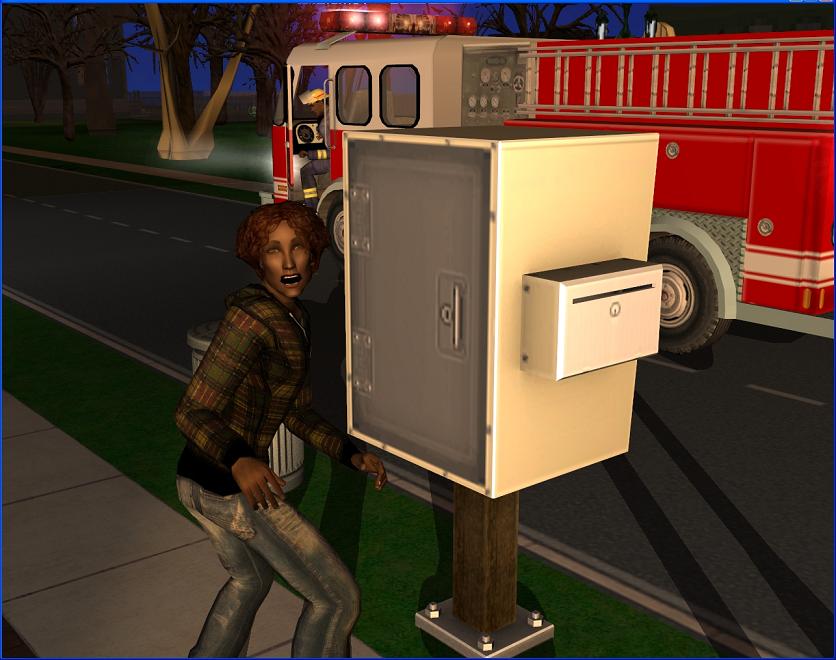 I ran out of the apartment, screaming like a little girl, leaving Nick in the shower with no idea what was going on.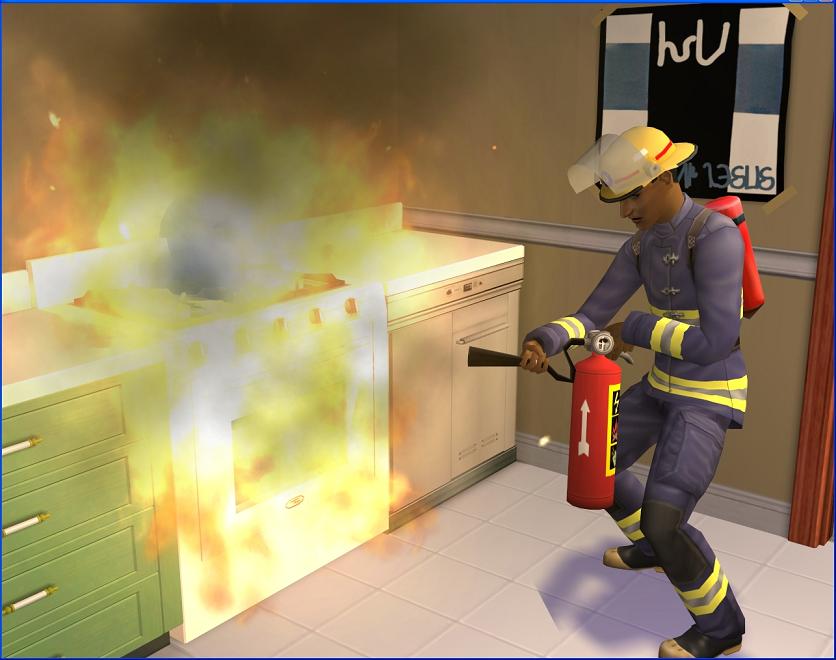 The fire department came right away and everything (and everyone) was fine, thank God.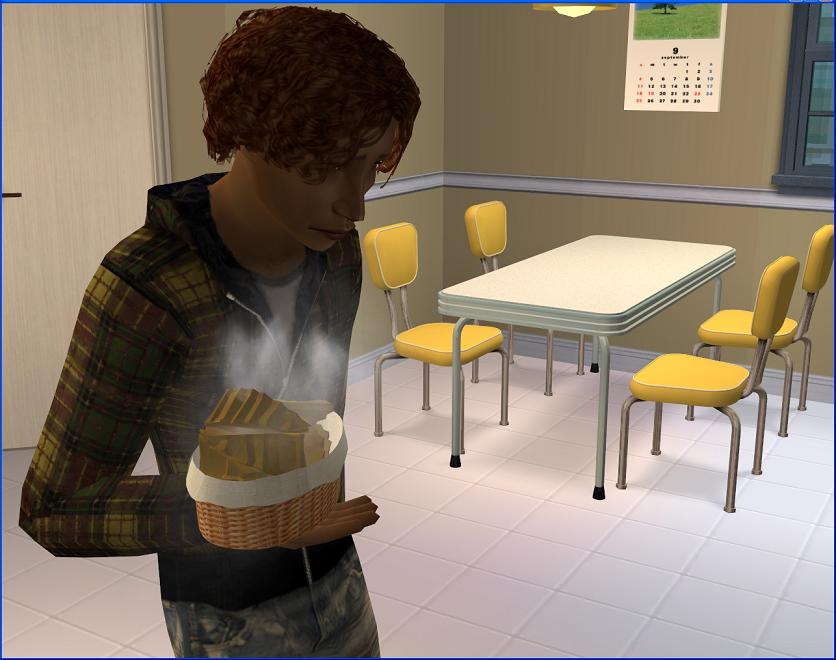 They couldn't save the apple turnovers though. Nick left me in charge of breakfast that morning. I guess he won't be doing that again.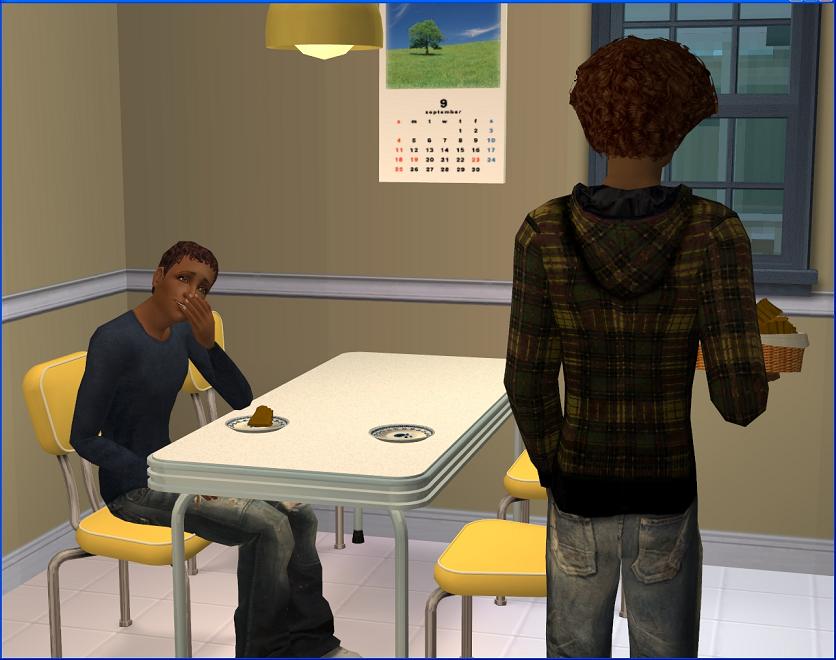 I'm just glad Josie wasn't staying over that night. I would
never
live it down if she knew! It was bad enough having Nick in hysterics about the fact that I can't even deal with frozen pastries.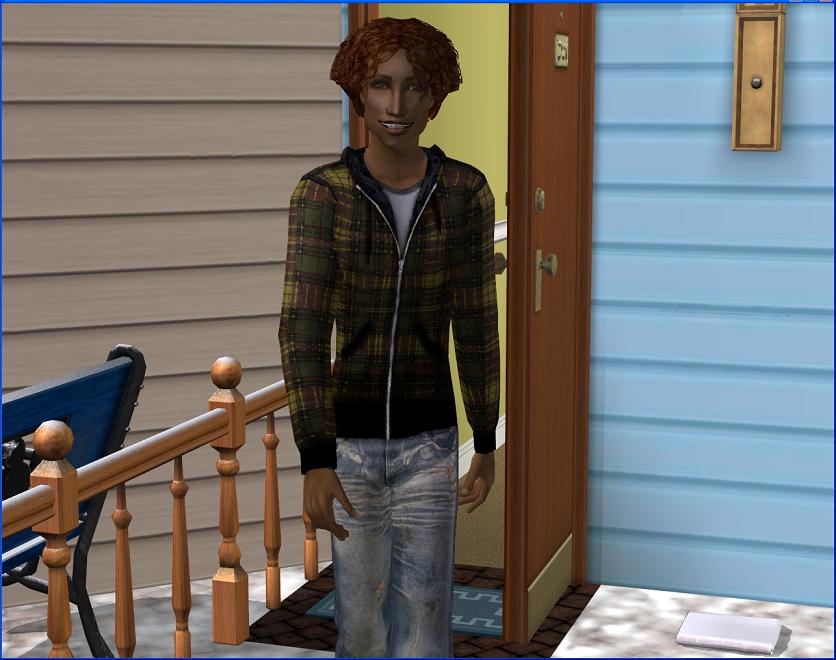 At least work is going well. I'm probably about as happy at work as I'd be going to any job.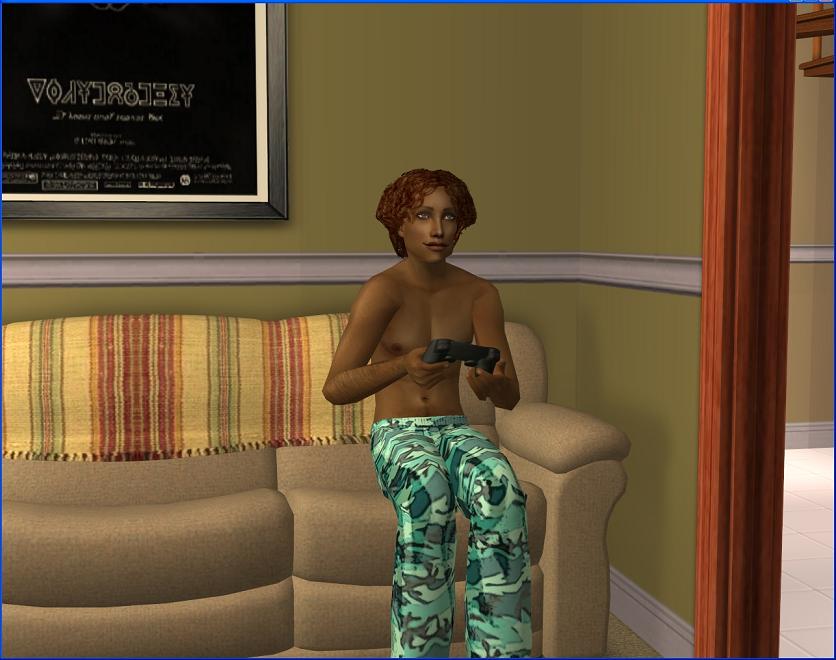 My dream job would be to stay at home all day and play video games but my current job is probably as close as I'm going to get to that.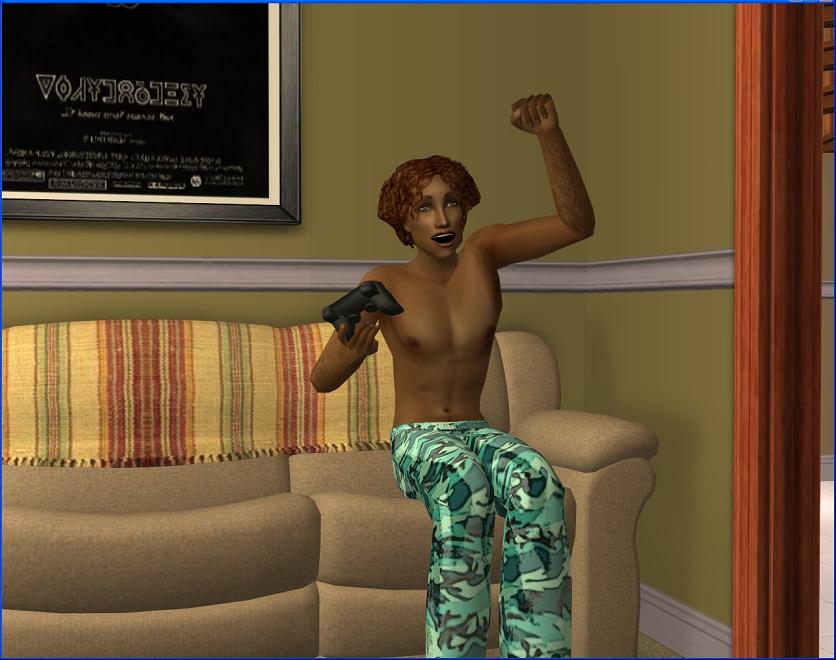 Actually, my job pretty much
is
that, except I have to leave the house and I can't wear my pyjamas.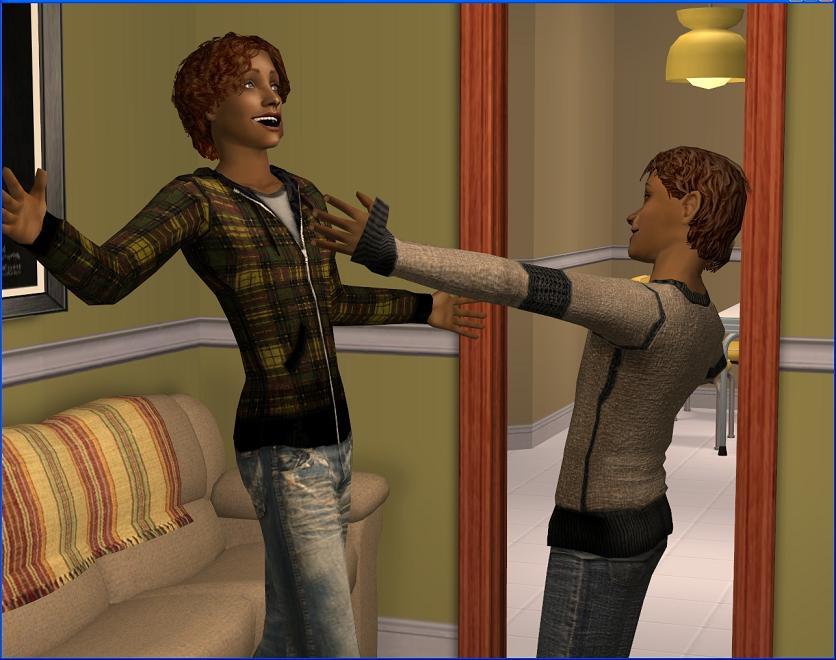 I've definitely picked up some cool points with my little brother
Chris
. He can't believe I get paid to play around on computers and game consoles all day.
And
I get all the new games early.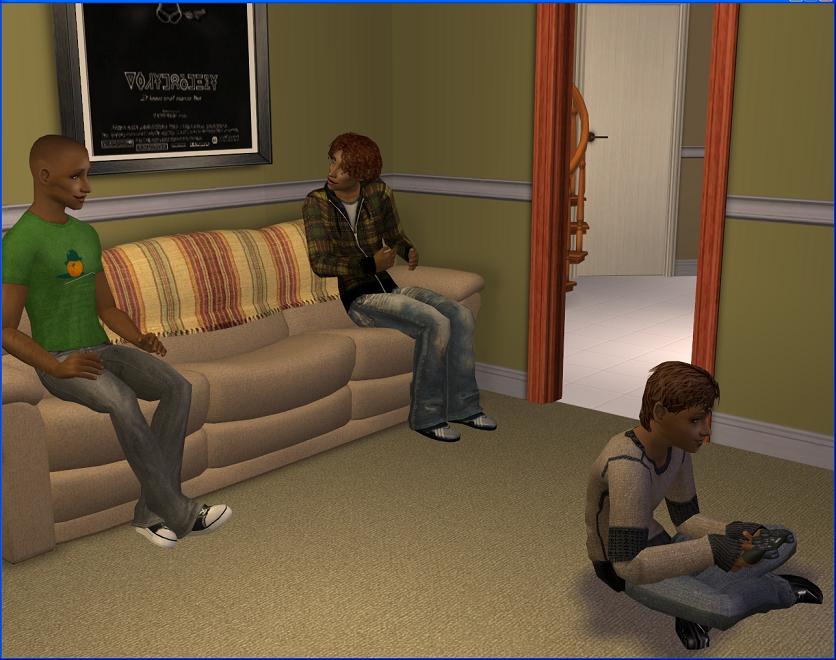 Calvin
plays basketball for a living, so Chris is kind of in awe of both of us now. It's cool.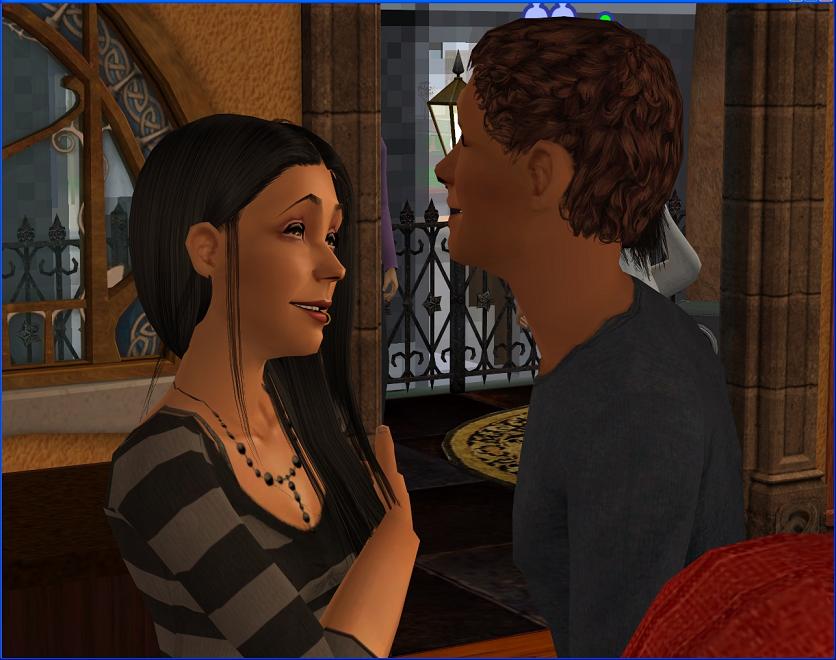 Nick and Sarah have been seeing each other for a couple of months and I've got to say, I saw it coming a mile off.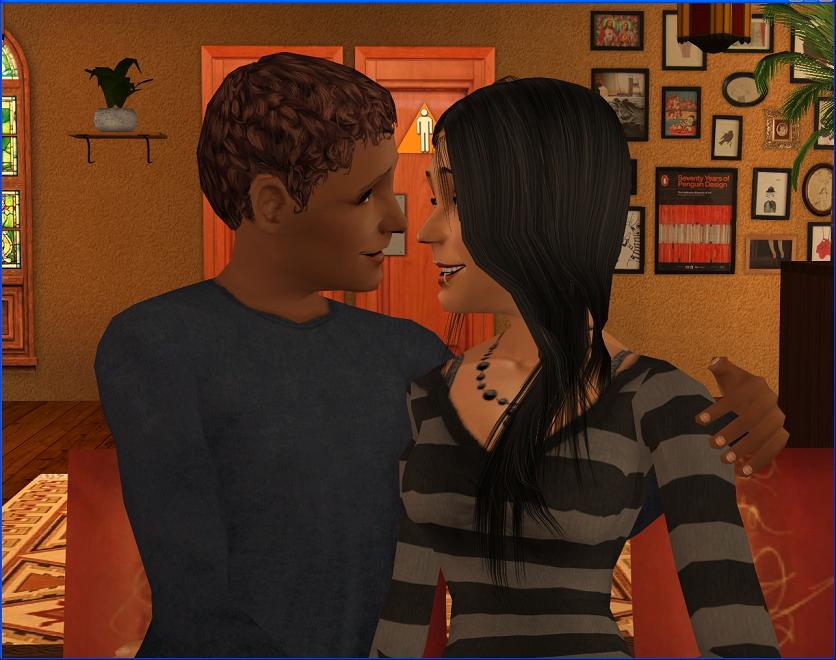 When Sarah came to visit me for the first time after she came back home, one of the first questions she asked me was whether Nick was seeing anybody. She's not exactly subtle.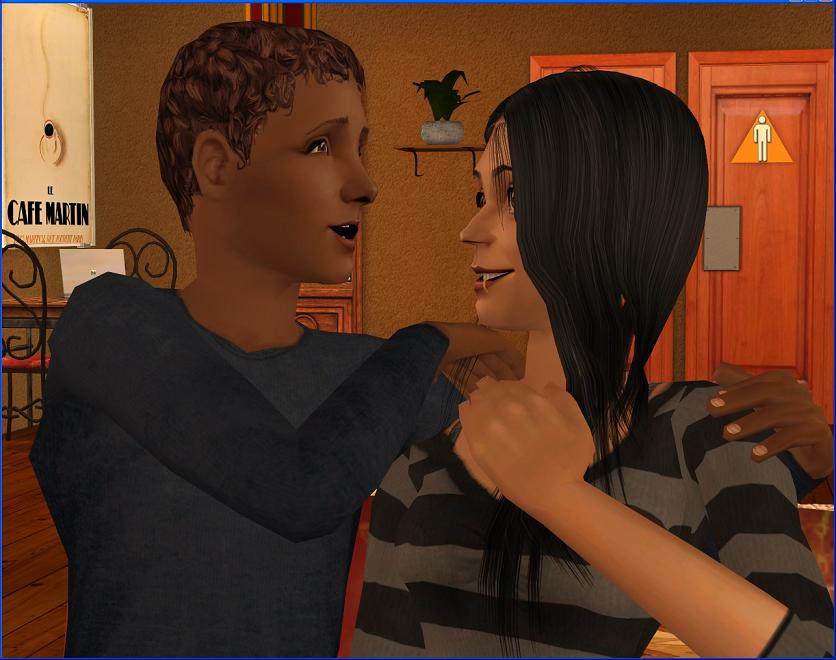 I could tell she liked him when she moved into our dorms back at Suffolk, but Nick was with
Maia
then, so that wasn't going to happen.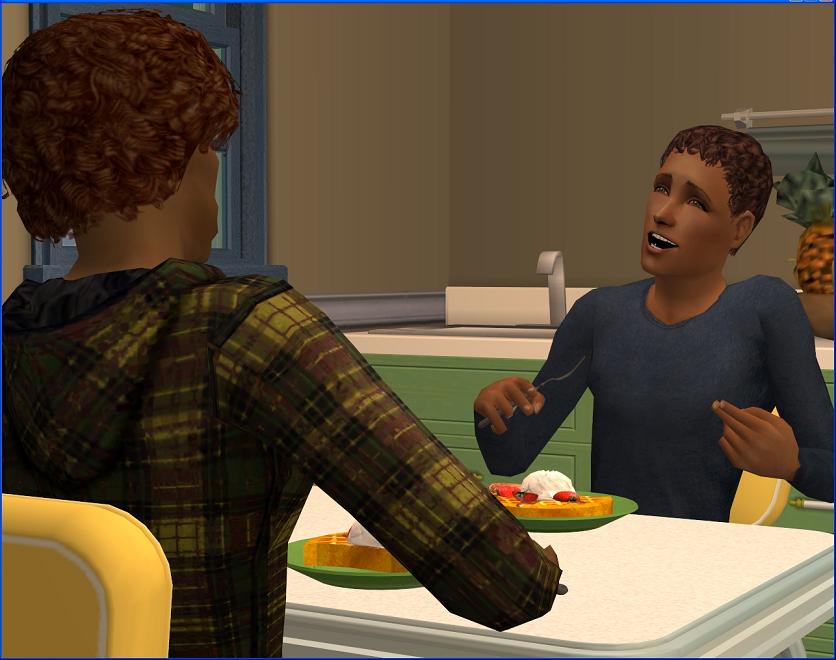 Nick won't stop talking about her. I can't remember the last time we ate a meal and didn't discuss Sarah.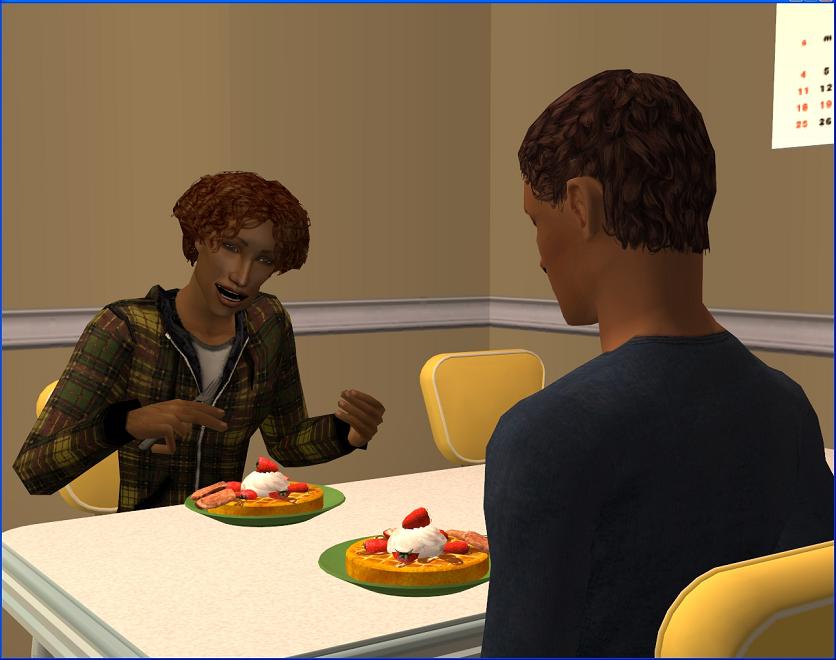 I keep telling him I know Sarah's great. I was friends with her before he even was.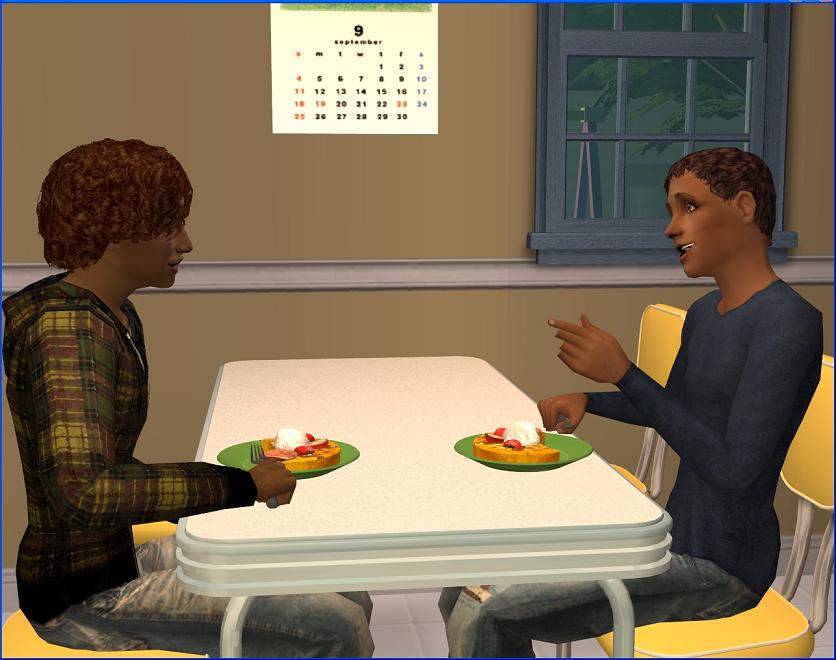 I usually just leave him though. He's happy and he was pretty bummed after
the whole Adrienne thing
, so it's got to be welcome for him.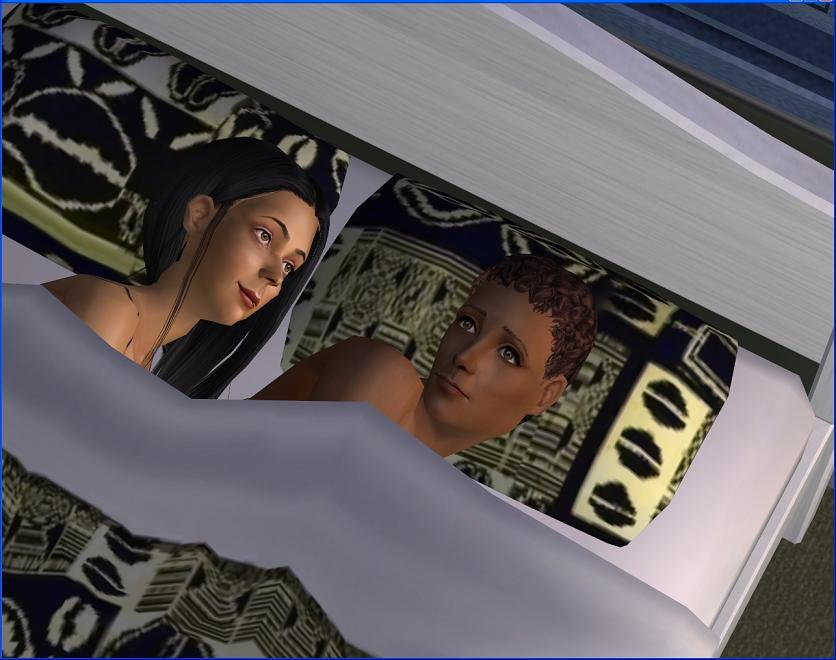 I think I should get some kind of reward for getting Nick laid again. Sarah wouldn't have any excuse to come over here if she wasn't friends with me, so I feel that I'm at least partly responsible for them getting together.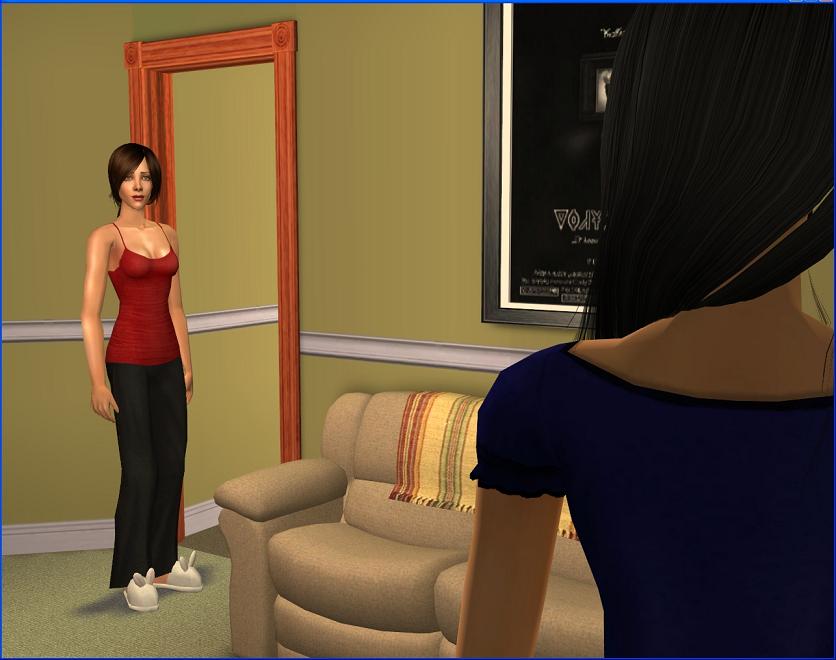 Sarah stays the night at least half the time now, which is causing some friction with Josie.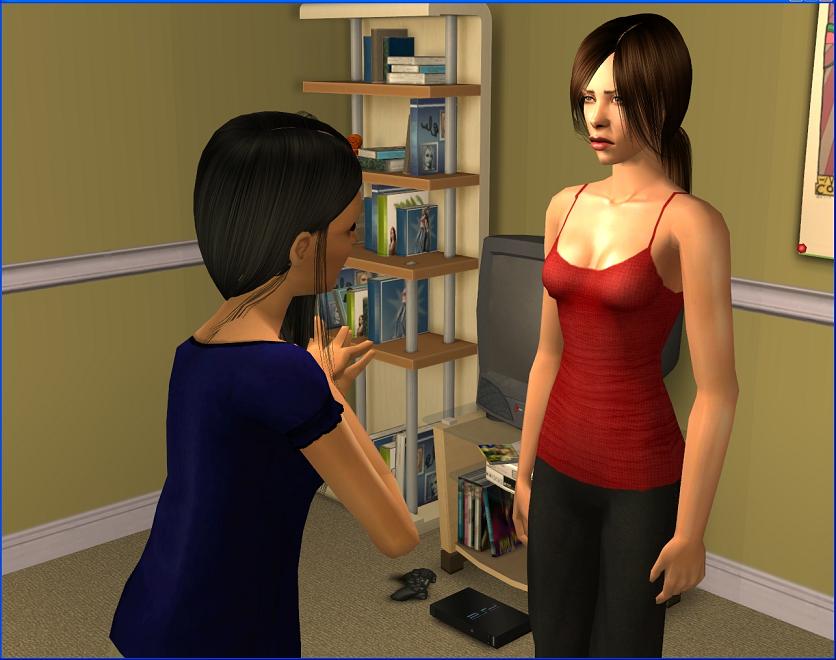 Josie's never liked Sarah. I don't know, I think Josie thinks Sarah has a thing for me, or that she used to have a thing for me, and she's a little jealous. Not that she'd ever admit to that.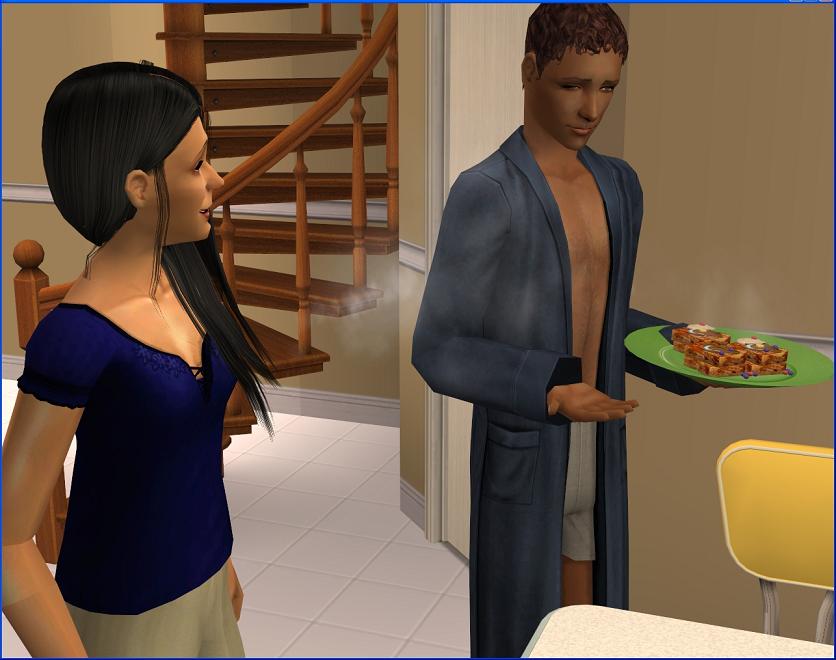 It seems fairly obvious to me that Sarah is into Nick and nobody else.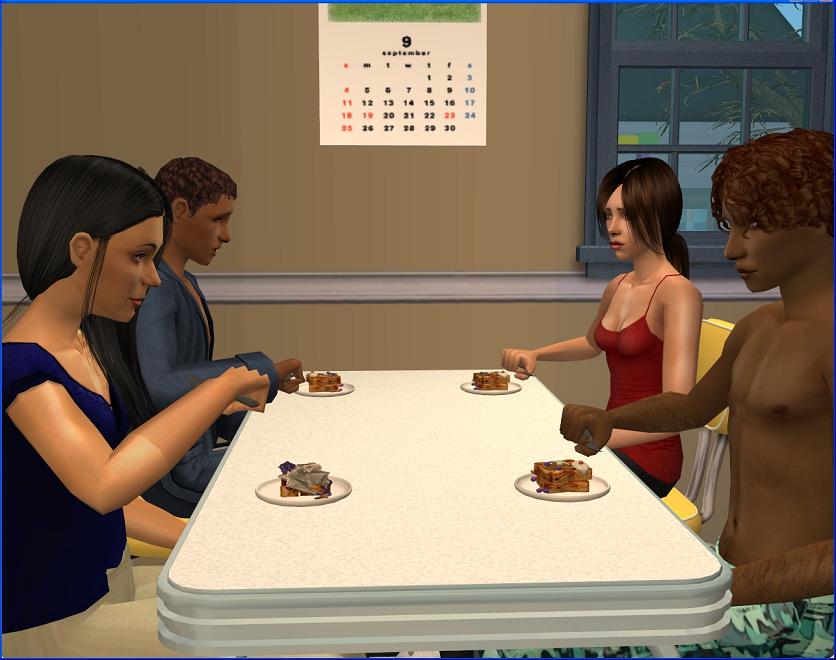 Regardless, Josie seems to be trying her hardest to make things uncomfortable for Sarah. I doubt Sarah's going away any time soon, so Josie's just going to have to get over it. I can't avoid everyone Josie doesn't like, because I'd probably never leave the house.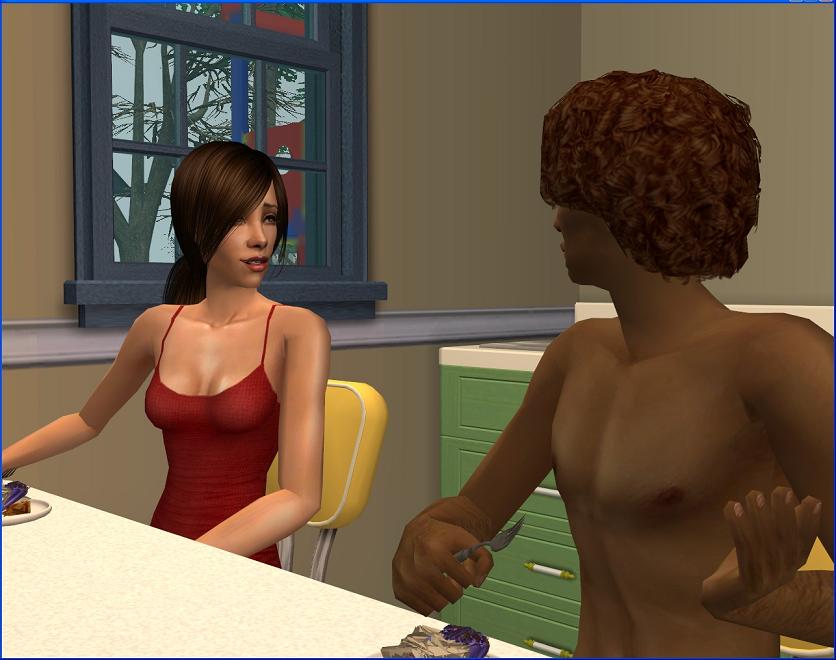 I'd blame it on stress but she's fine with me, and with Nick, so she's really just being Josie.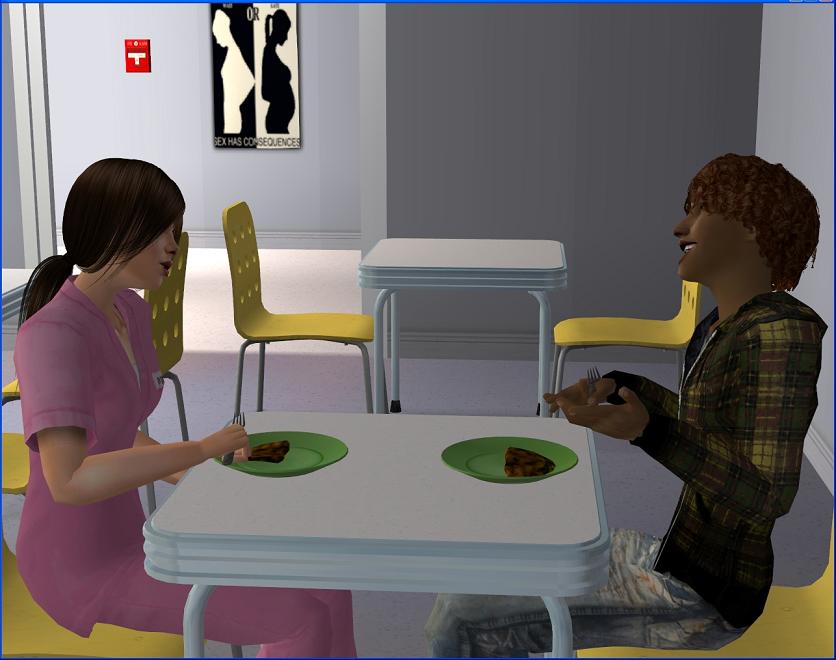 Josie
is
really busy lately, which is why I sometimes have burnt omelette for lunch in the hospital cafeteria. Sometimes she works nights, or she's tired, so we don't see each other otherwise.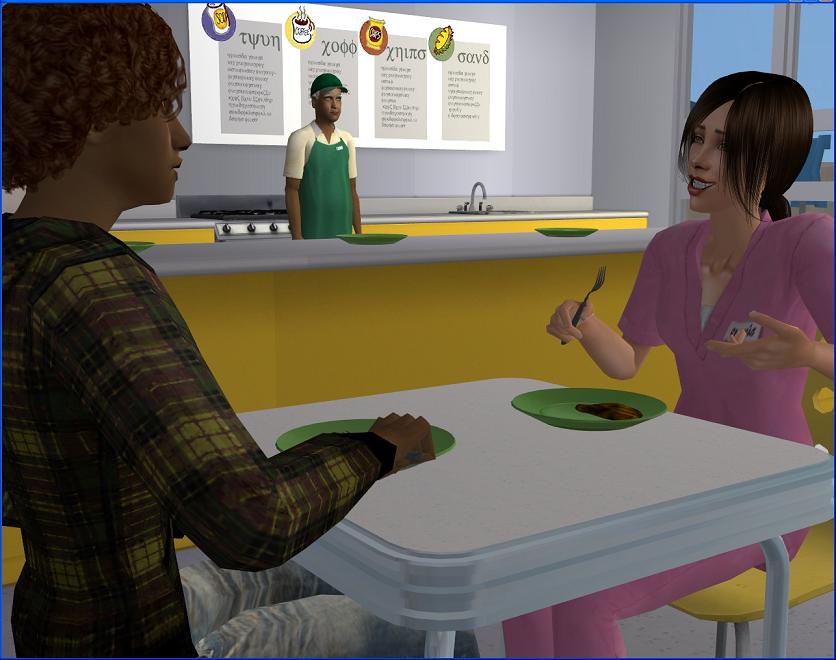 She's loving it but I get tired just listening to her talk about her job. I'm
definitely
not cut out for med school.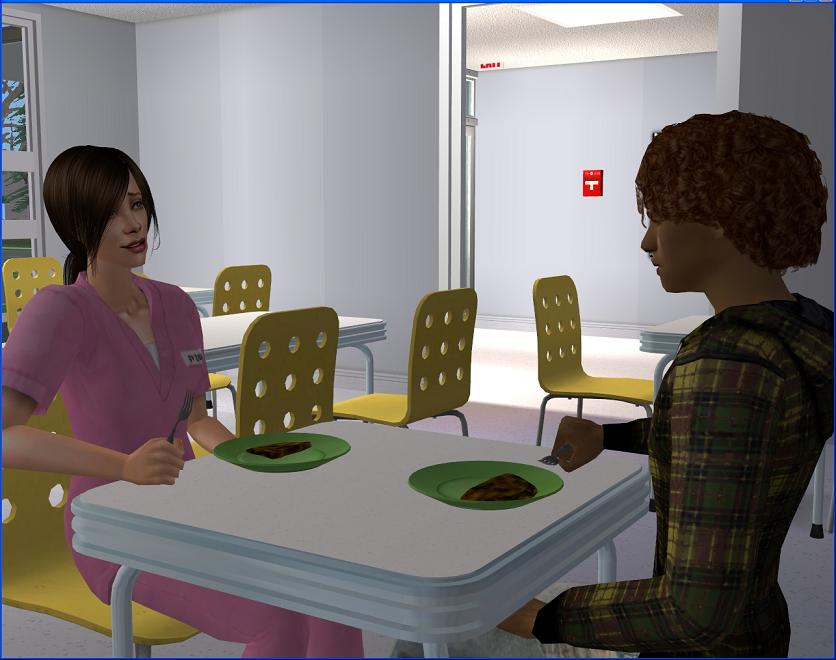 It's still stressful but it's a little better this year than it has been for the last three. She quit her job at the lab, so any work she does, she does at the hospital now.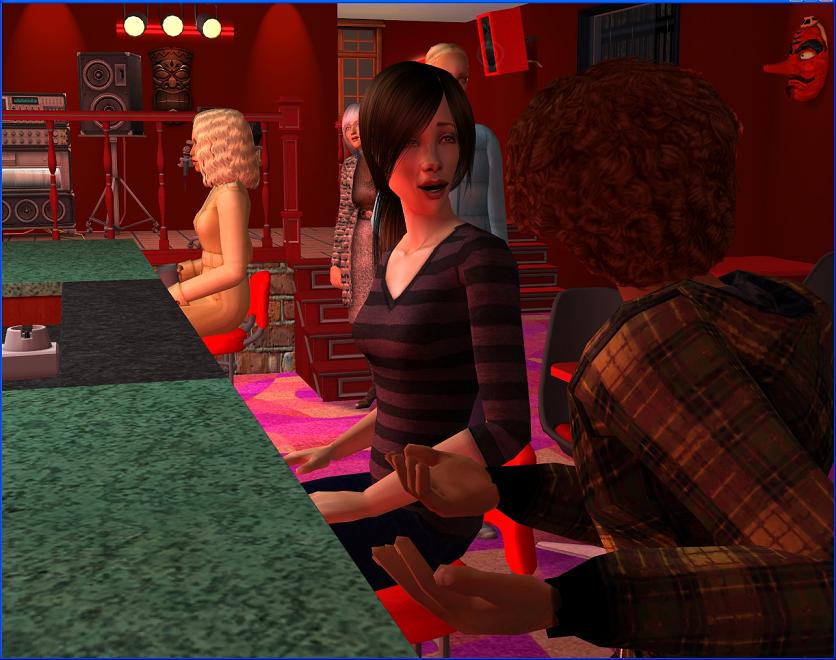 So now we get to go out on dates, like normal couples. We haven't been able to do that regularly since college.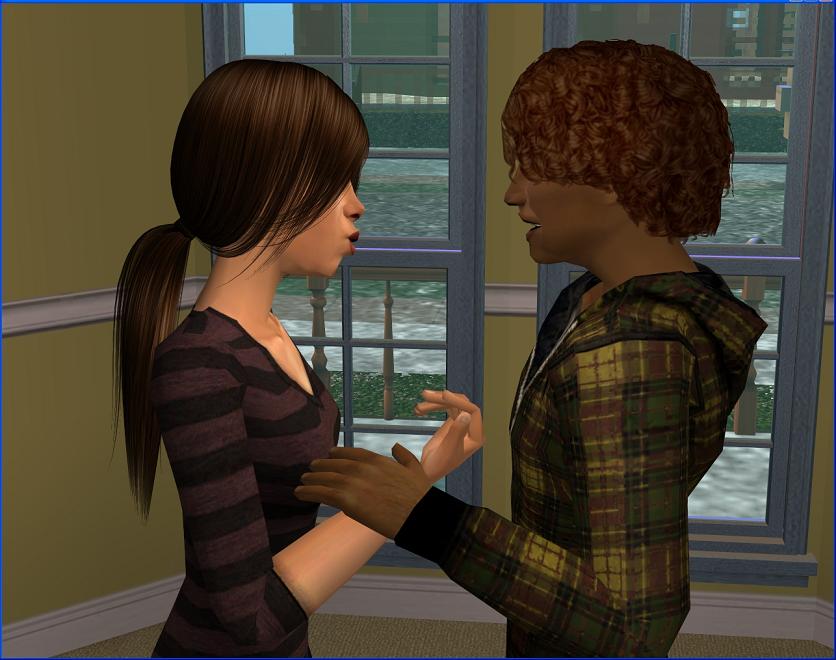 I've decided that I'm going to ask Josie to marry me but I'm a little scared about broaching the topic with her.
Josie looked kind of terrified
when Mum mentioned it
and and there was that whole thing with her ex,
back in college
. But that was with Will. He was the wrong guy for her, and she was only 19 when he proposed. Who's ready to get married at 19? Besides Will, I guess. But still, it's making me nervous.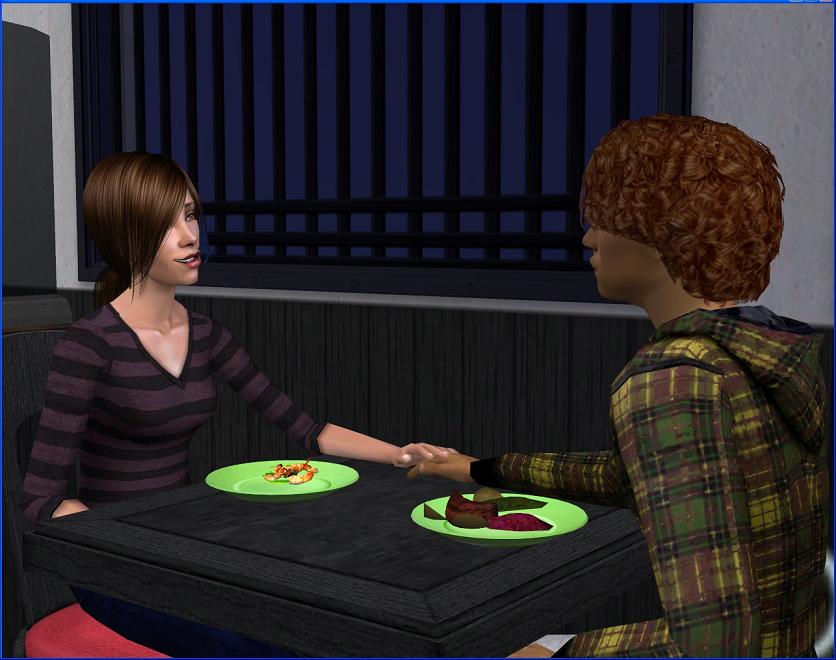 I've been trying to gauge her opinion, just to see if she's been thinking about marriage too. I should probably just come right out and ask.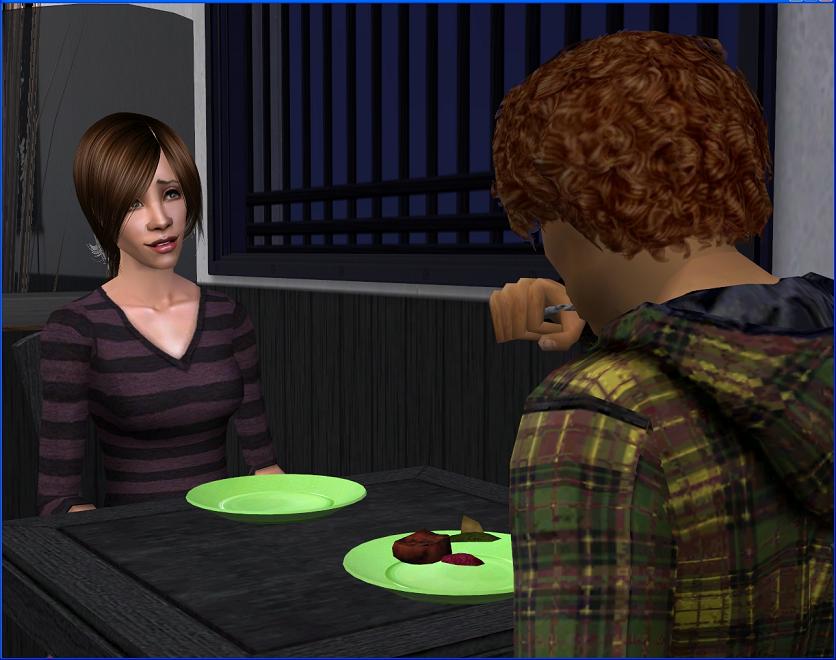 I think Josie might be getting suspicious anyway, the way she looks at me sometimes.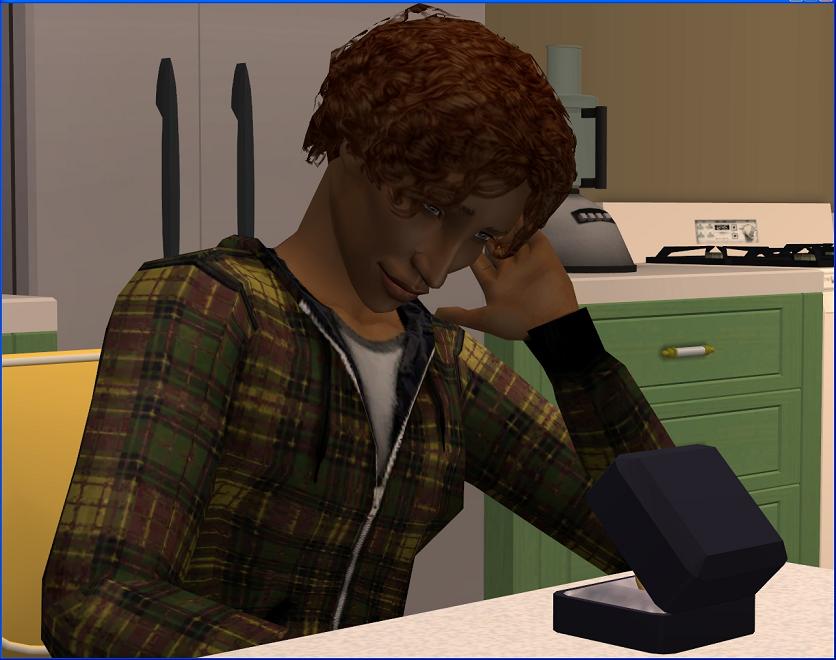 I will definitely ask her though. I've bought a ring and everything. I just have to work up the nerve!
Outtakes: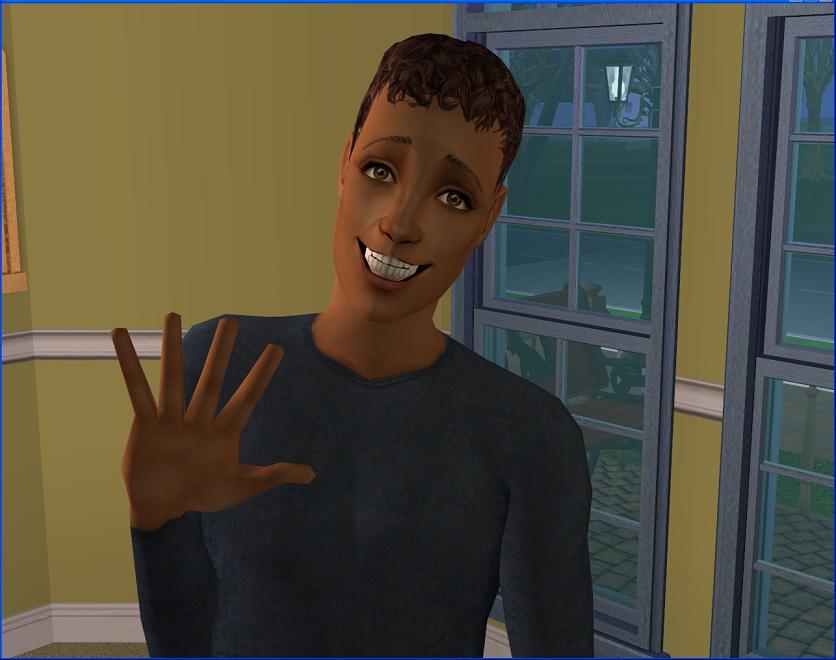 Oh, Nick. Troy and Josie were sitting on the couch and Nick had been in the room with them for a while but he just decided he'd creepily wave to them anyway. Sims are silly.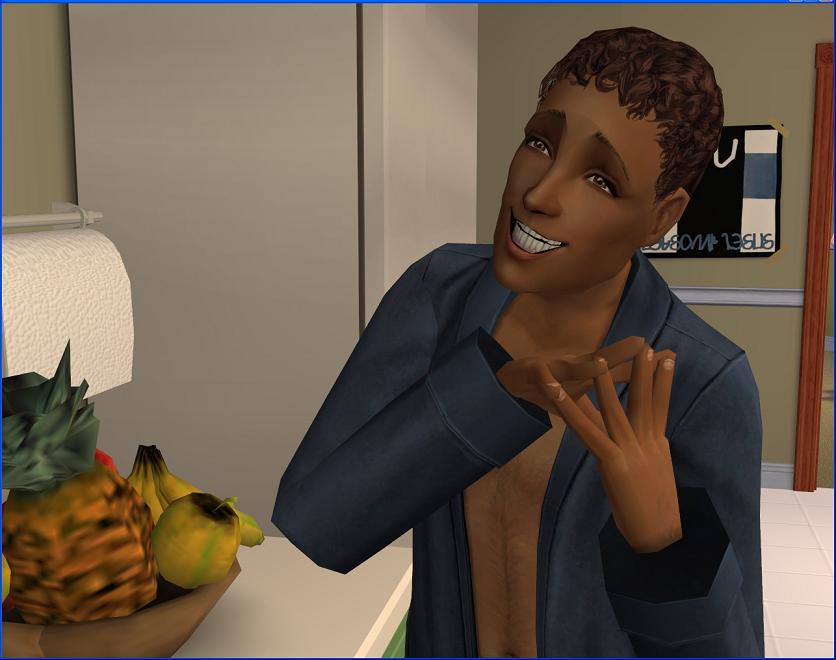 It's gotta be a nice Sim thing, I think!
Also, on Nick and Sarah's date: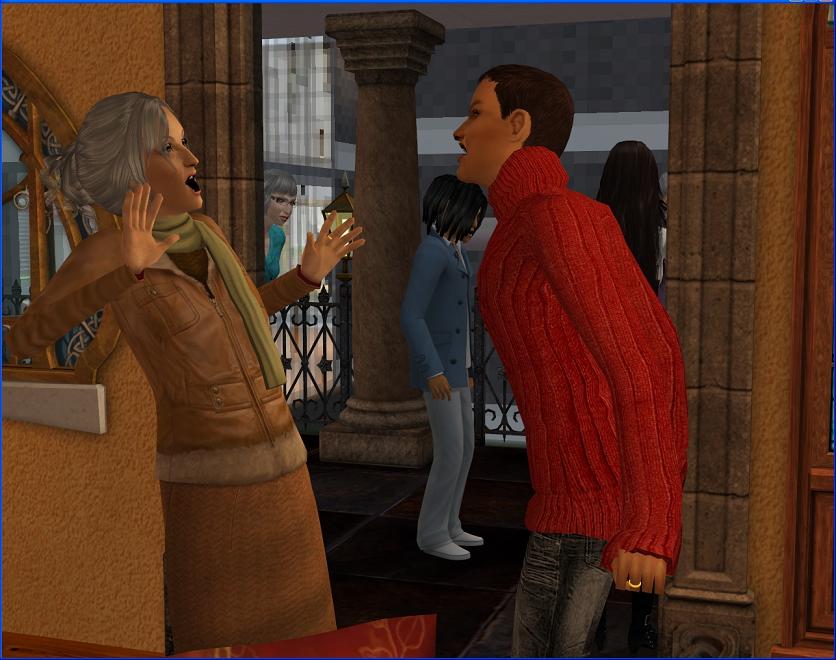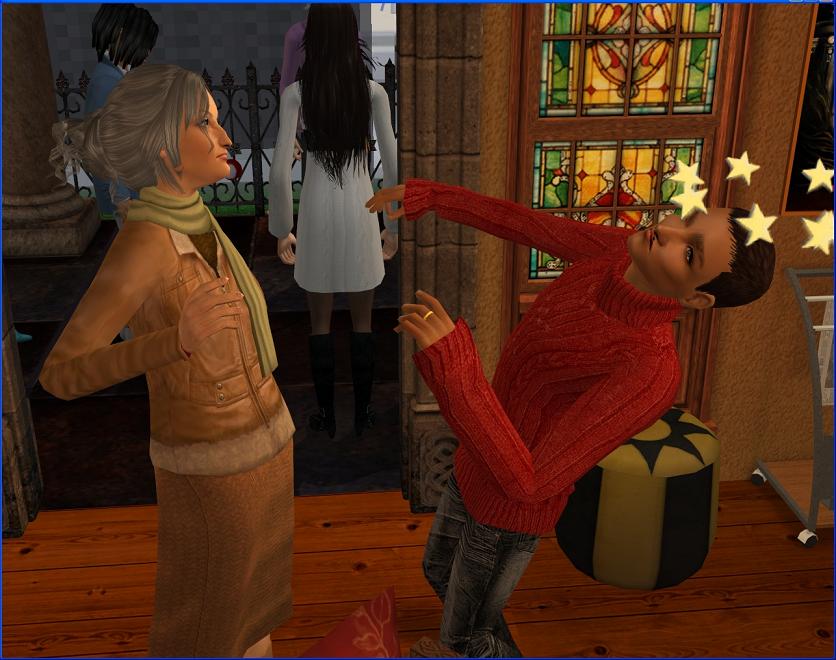 That's Arianna Weaver and Eliot Lane, if you didn't recognise them. I have no idea what was going on here but Eliot had just finished a fight with a townie, so maybe he was in a bad mood!

Notes:
Title is from Dollars and Cents by Radiohead.

Did I scare everyone with the fire, considering my

death by fire ROS

for this round? It didn't occur to me while I was playing but once I finished writing, I thought "oh, some people might think Nick is about to meet his maker!"

Poor Sarah. Josie isn't fond of her at all but it takes her a

long

time to warm up to people. She took forever with Maia, even though they lived together for three years. She and Nick lost their friendship status when they broke up and they only just gained it back this round, because both of them had the want to be friends again.

I got the ring box from here and it's probably something I'm going to use with all my engaged couples. It costs something like $1300 (about a week and a half's pay for Troy) to buy from the catalog, and I like the idea of my Sims paying money for their engagement rings. And it's a nice little prop for pictures too.

Troy is thinking engagement because in game, he's got more engagement and marriage thought bubbles than usual. Previously, he only had the Get Married to Josie want, but he's rolled up the Get Engaged to Josie want as well now, so I guess he's quite keen! They've been together for 5 years and are a solid couple now but who could blame him for being nervous? Will was pretty much destroyed when Josie turned him down. I still laughed though!