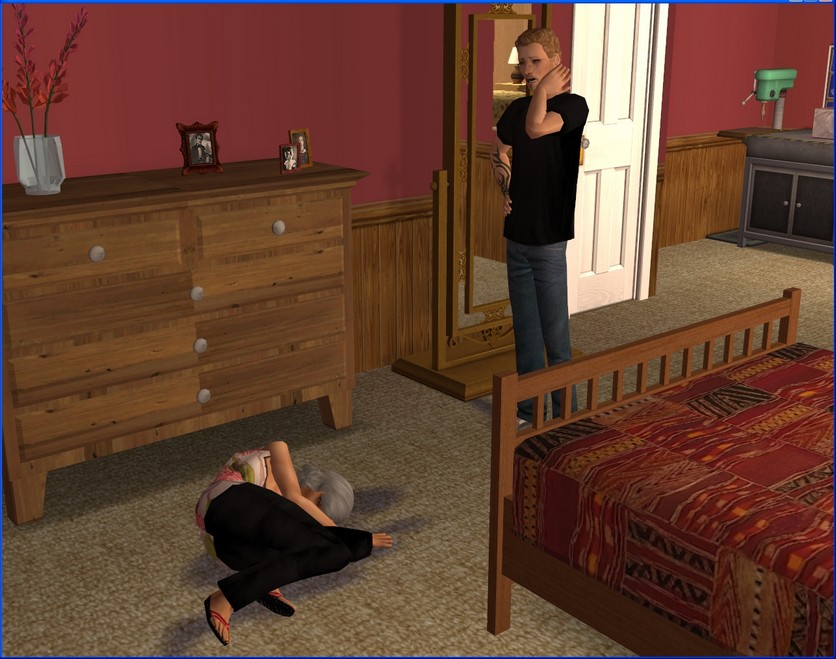 Over the past year or so, I noticed that Mina hasn't been as active as usual, which I put down to her age but I didn't expect to find her collapsed on her bedroom floor.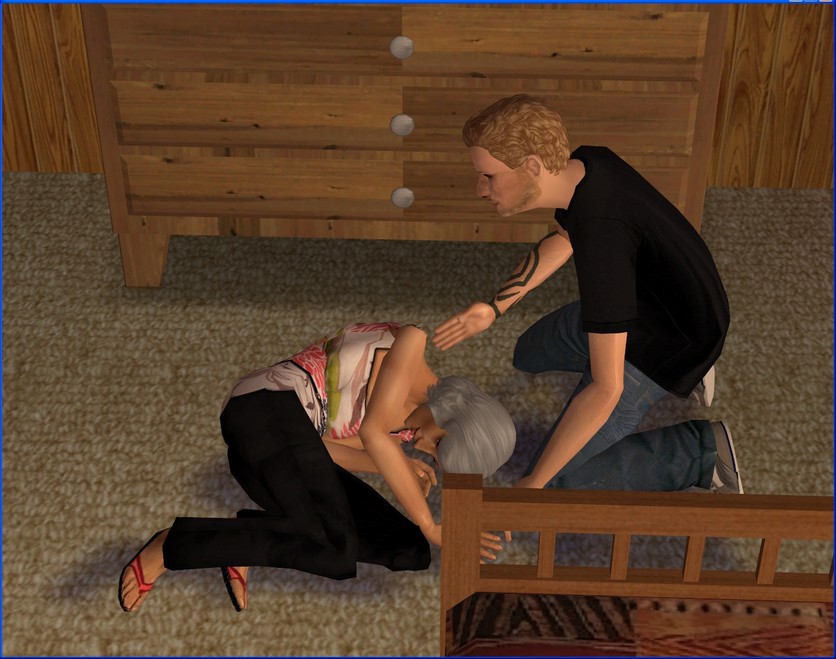 I wasn't sure what to do but I gathered my wits quickly and managed to get Mina, Abigail and the kids to the hospital.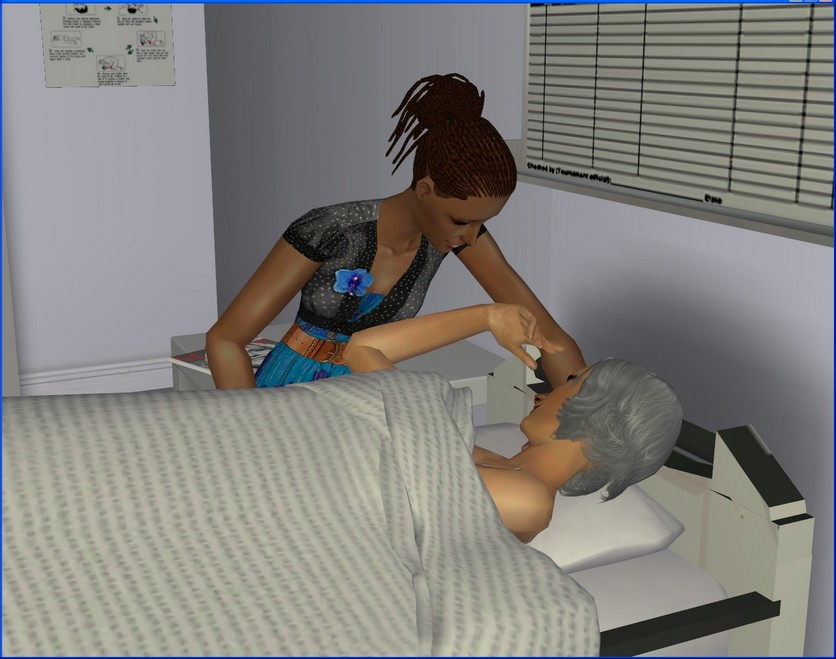 Mina was admitted right away and Abigail stayed with her in the room. Mina knew Abigail was there but it didn't seem like she had the energy to respond.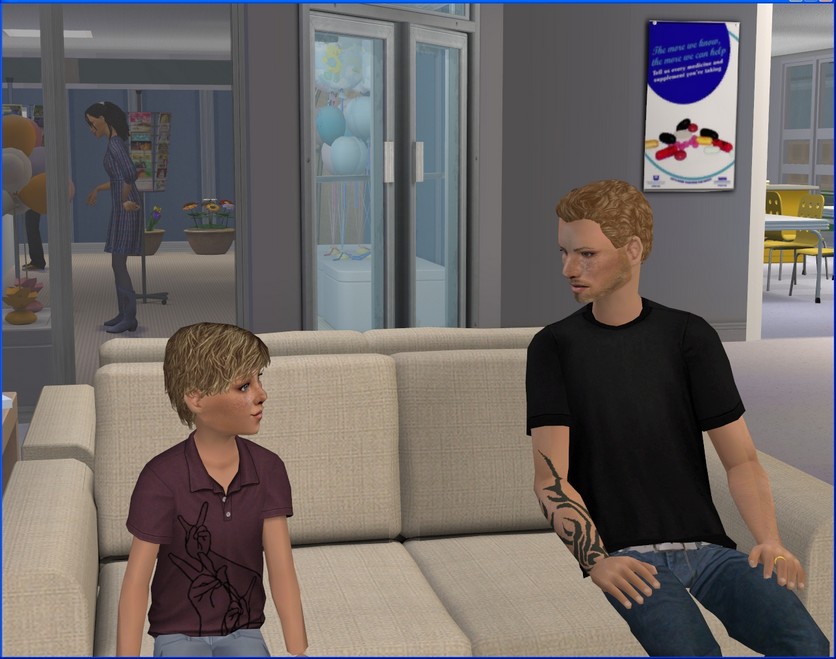 I was left to call Jonas and Nick and let them know what was going on, and to watch the kids. Mitchell was fine. He's more than old enough to know that a hospital is not a playground.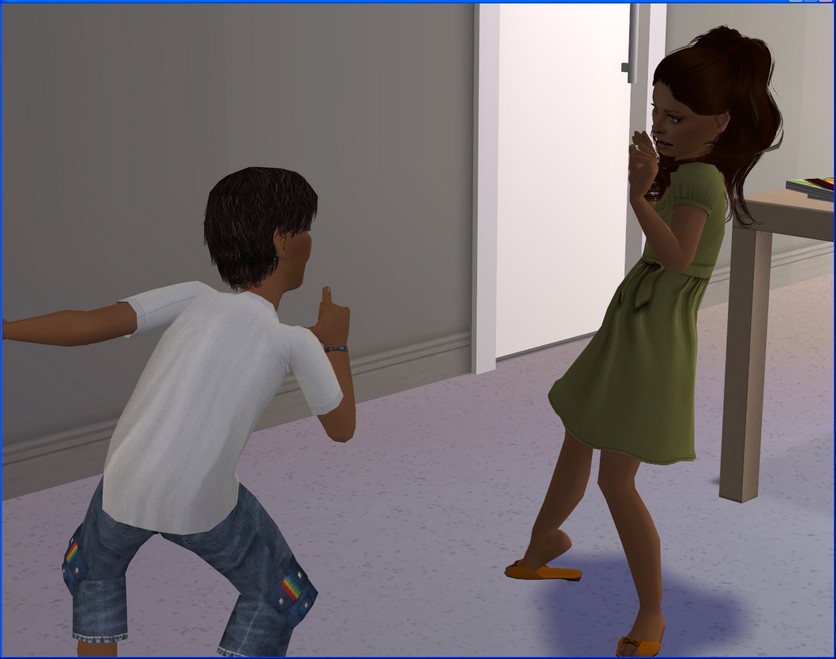 I couldn't say the same for Lauren and Austin, who started up a game of cops and robbers in the waiting area.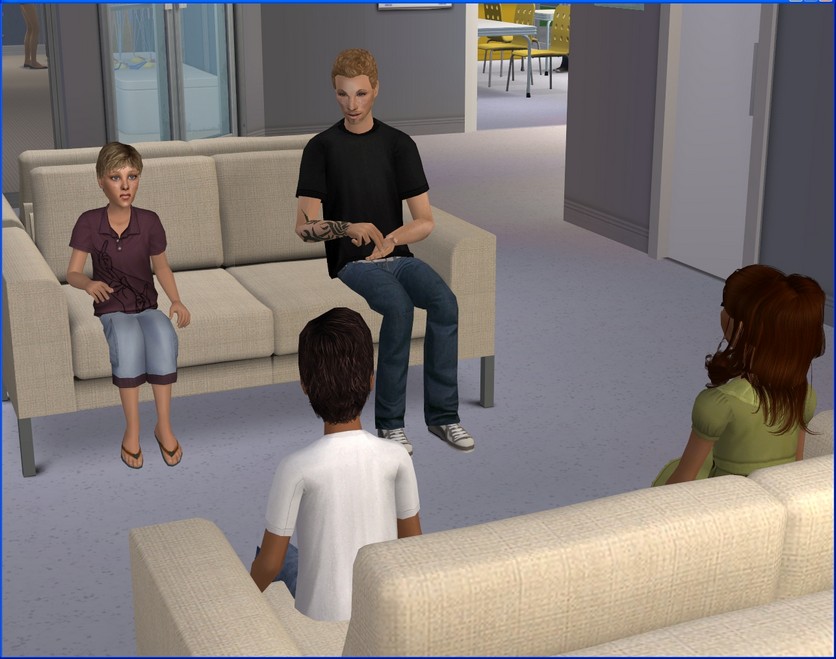 I've been trying to be tougher with them lately though and it seems to be working. I only had to tell them to cut it out once before they obeyed and sat down.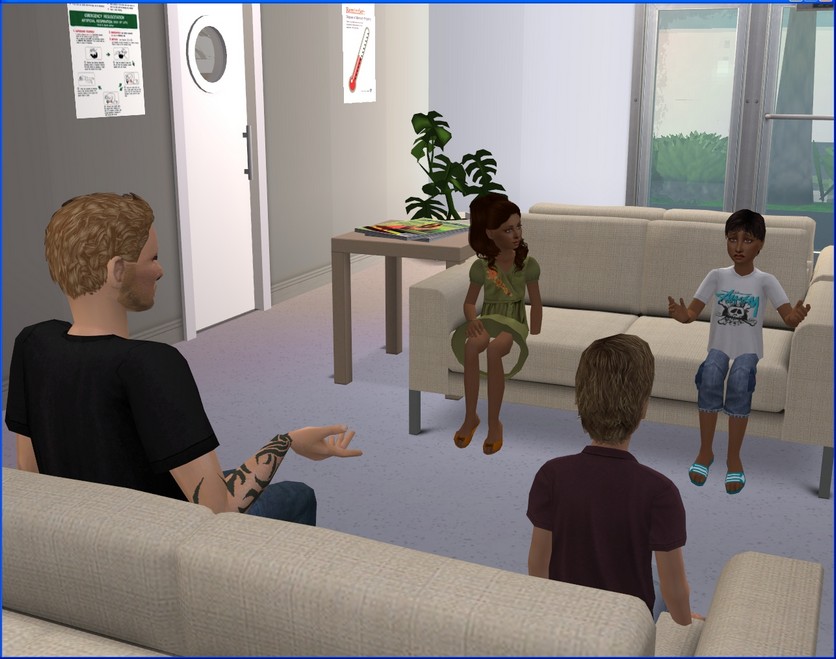 All three of them were curious about what was going on with their grandma, of course. I didn't have a good feeling about it but I didn't want to upset them until I knew for sure.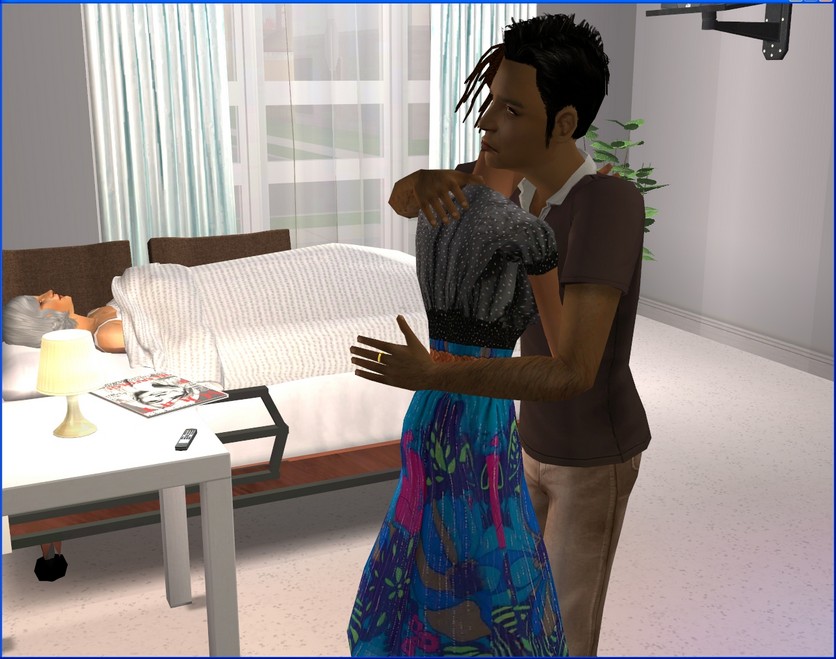 By the time Jonas arrived, Mina was unconscious. Alive but unconscious.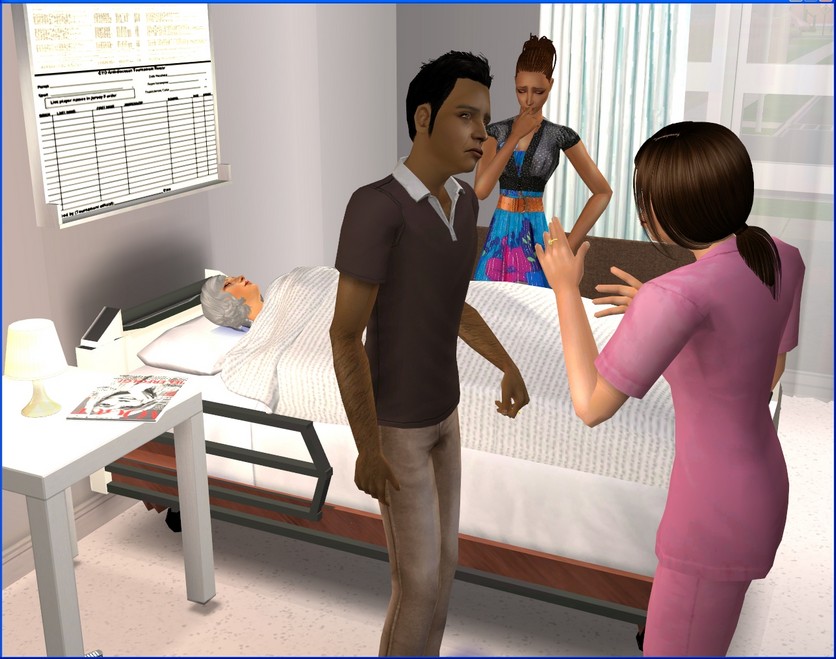 The doctors didn't seem too optimistic about her chances. We were advised to say our goodbyes and call anyone else who might want to see Mina.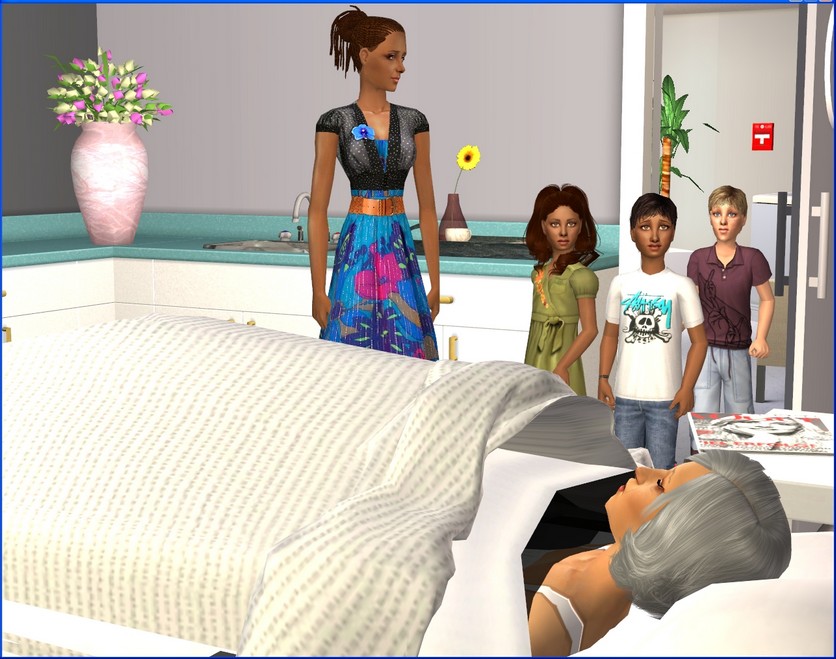 Abigail and I thought it was best if the kids saw Mina. We felt like it might be scarier for them if she disappeared behind the door of the hospital room and they never saw her again.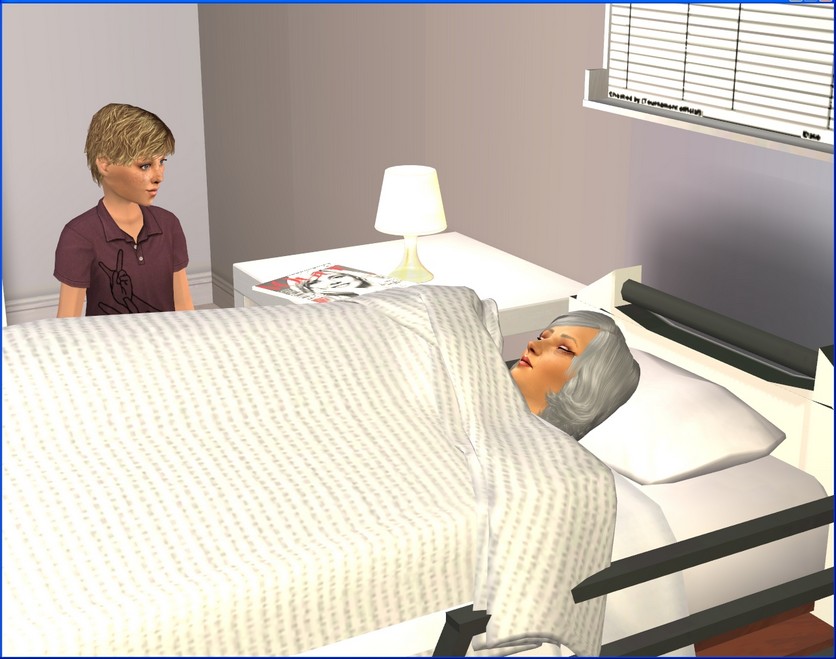 Austin and Lauren were apprehensive about getting too close but Mitchell understood what was going on a little better. He went right up to her bedside and we let him have a little time with her before I took the kids home.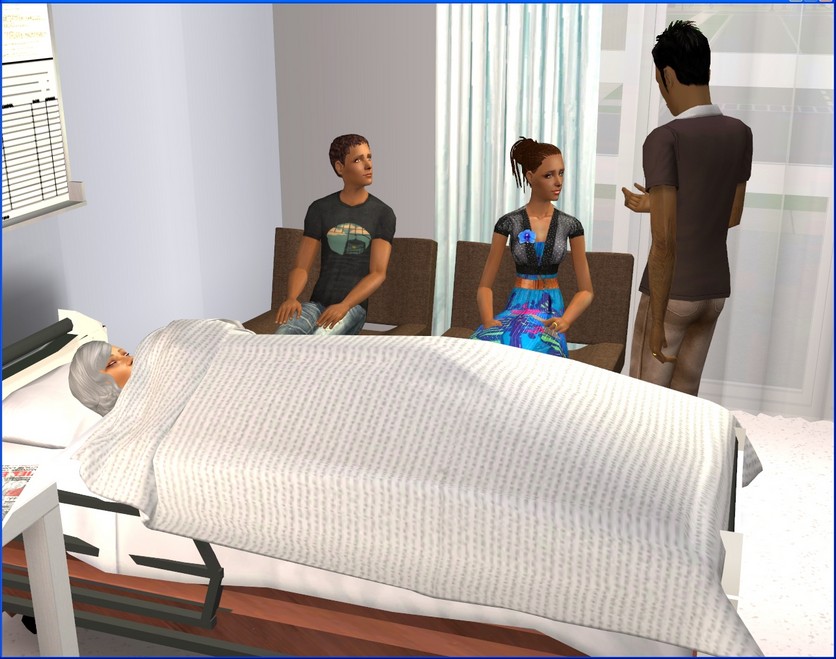 Nick arrived just as I was leaving. Mina passed away a few hours after we left, with just Jonas, Abigail and Nick with her.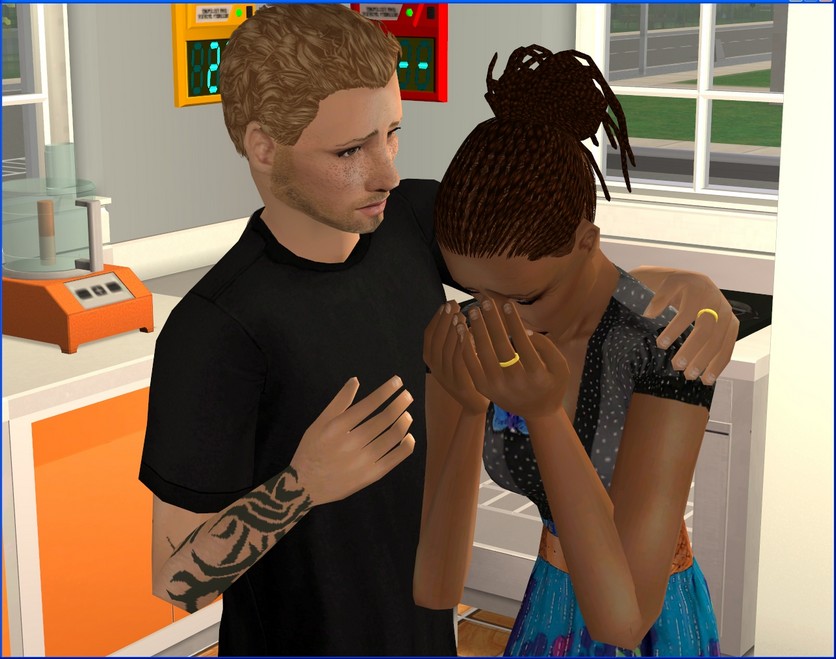 With Mina gone, there definitely feels like there's something missing, for all of us.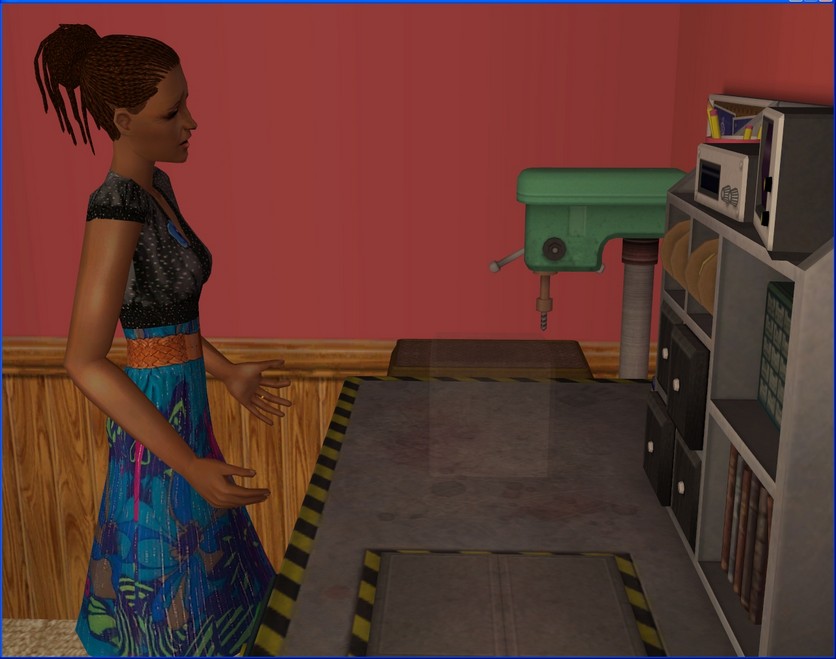 There are so many reminders of Mina, all around the house. She still had some kind of project she was in the middle of on her workbench and it was a while before Abigail was able to clear it away.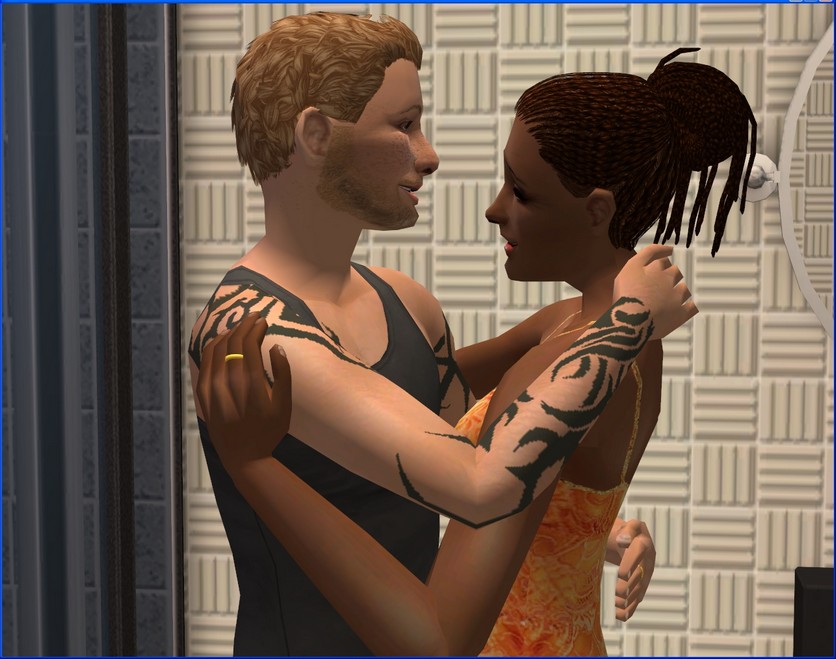 Abigail has been extremely affectionate with me since Mina's death. We went through a rough patch a couple of years ago and I hope this is a permanent change for us.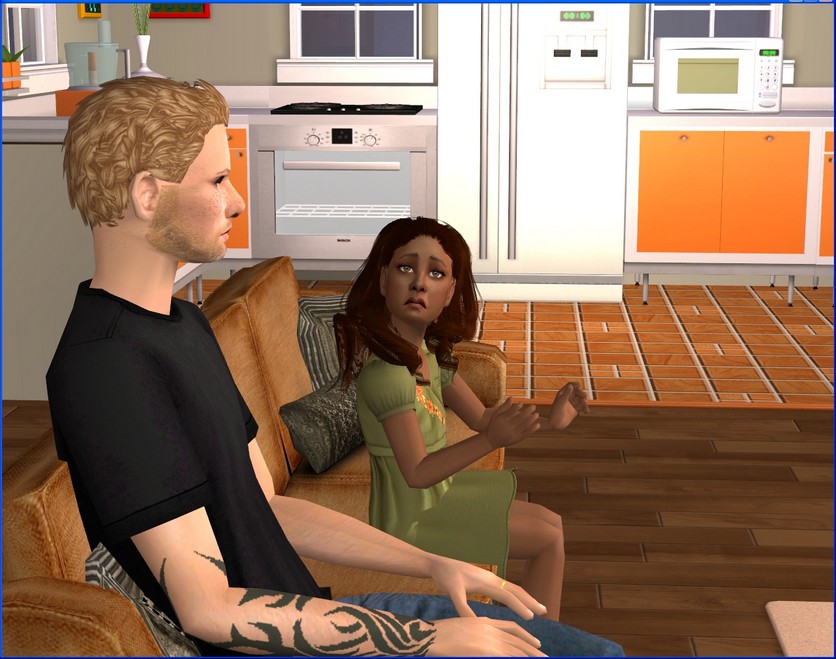 Of the kids, Lauren is the one who talks about Mina the most. It often seems to come out of nowhere, so I suppose she's always got it in the back of her mind.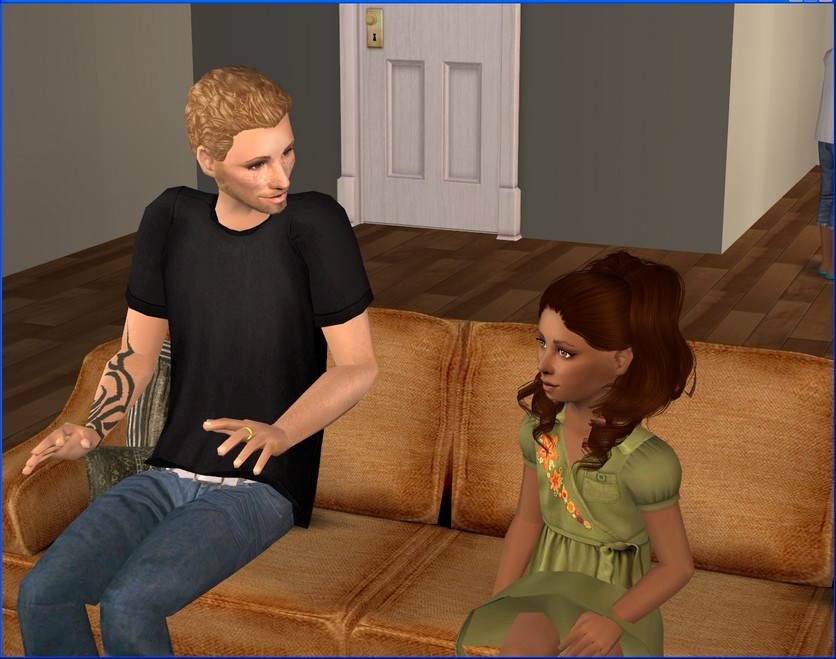 We just try to answer whatever questions she has as they come up.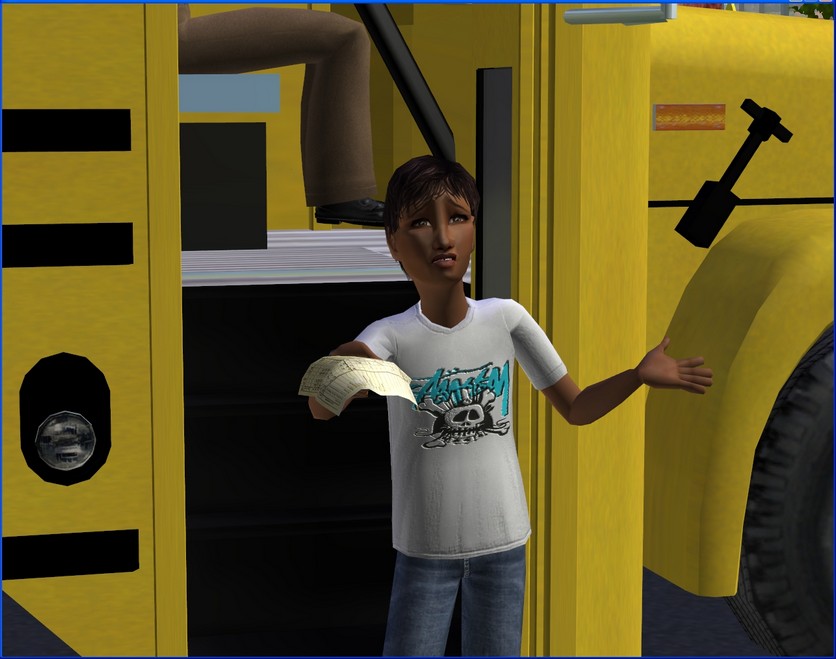 Of our three kids, Austin is the one who struggles most at school. He's very smart but he's easily distracted. His grandmother's death has been quite a big distraction for him, obviously, so his grades have slipped again.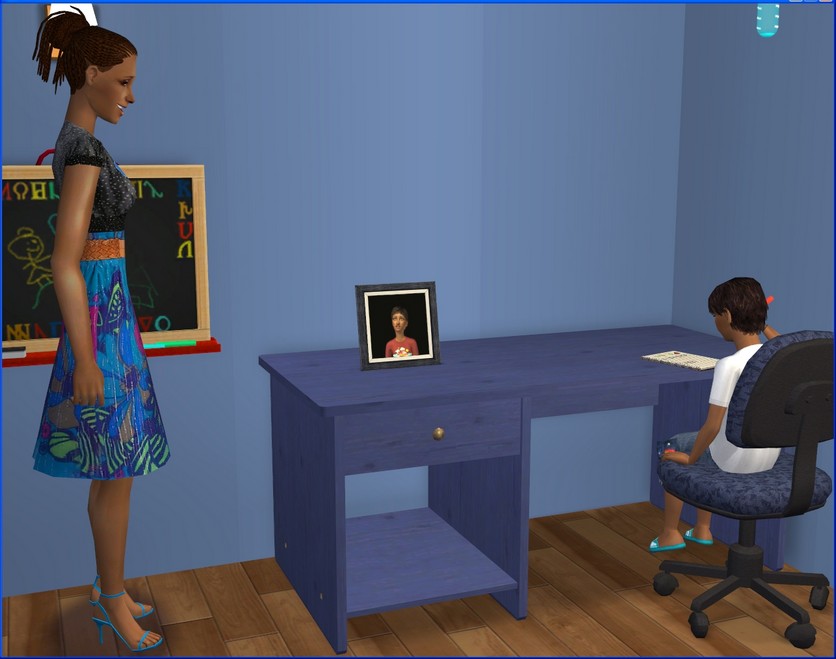 Abigail and I have been taking it in turns to do his homework with him. It tends to sit in the bottom of his school bag unless we ask him about it.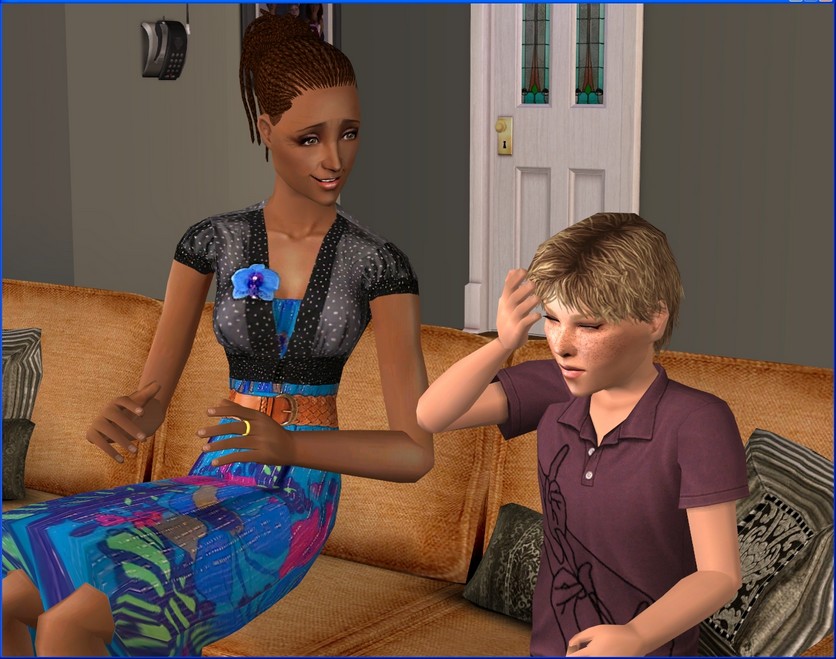 Abigail thought Mitchell might be the one who was most curious about death after Mina died but he hasn't wanted to talk about it at all.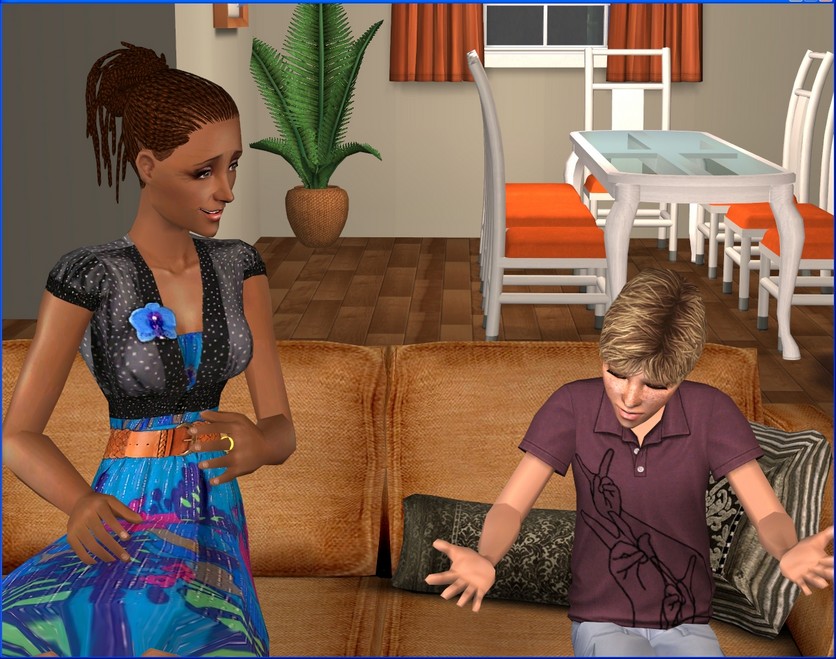 Abigail keeps prodding him about it and he's just getting irritated. I don't think he's the type to want to talk about his feelings all the time.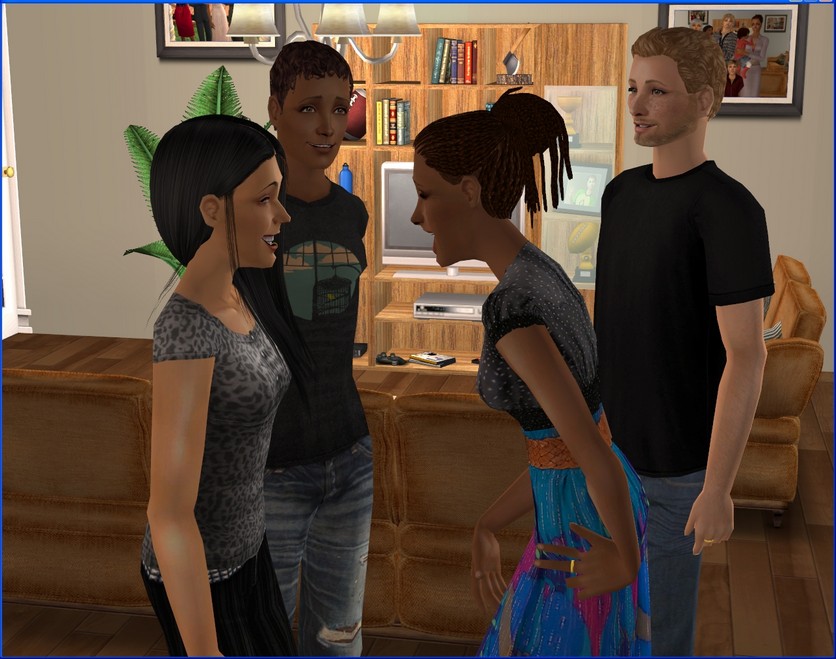 Once Abigail was feeling up to having non-family over to the house again, we had Nick bring his girlfriend Sarah over to meet us. Sarah is my cousin's daughter, so I'd met her before but I hadn't seen her since she was tiny.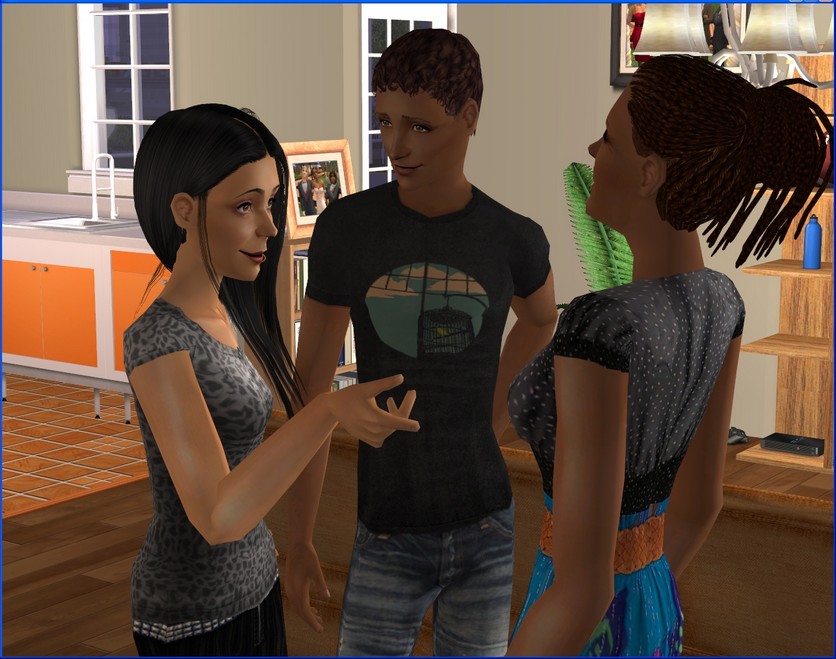 It was easy to see how much Nick likes Sarah. I don't think he took his eyes off her all night.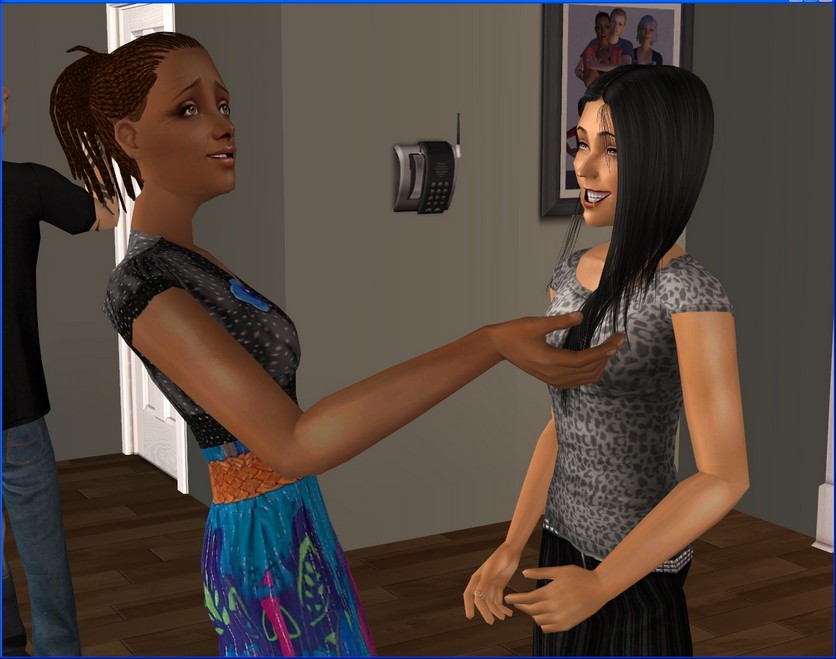 Abigail adores her. Abigail and Sarah actually have a lot in common. They're both very health-conscious and both are very extroverted and friendly.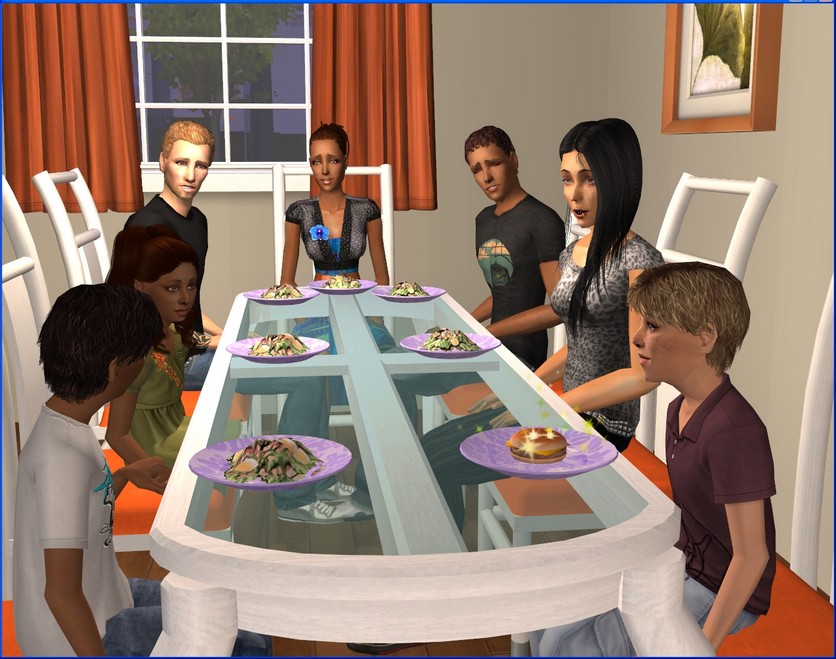 Sarah must have been surprised to meet Mitchell, Austin and Lauren after Nick. Most people would describe Nick as very shy but none of his brothers and sisters are shy at all!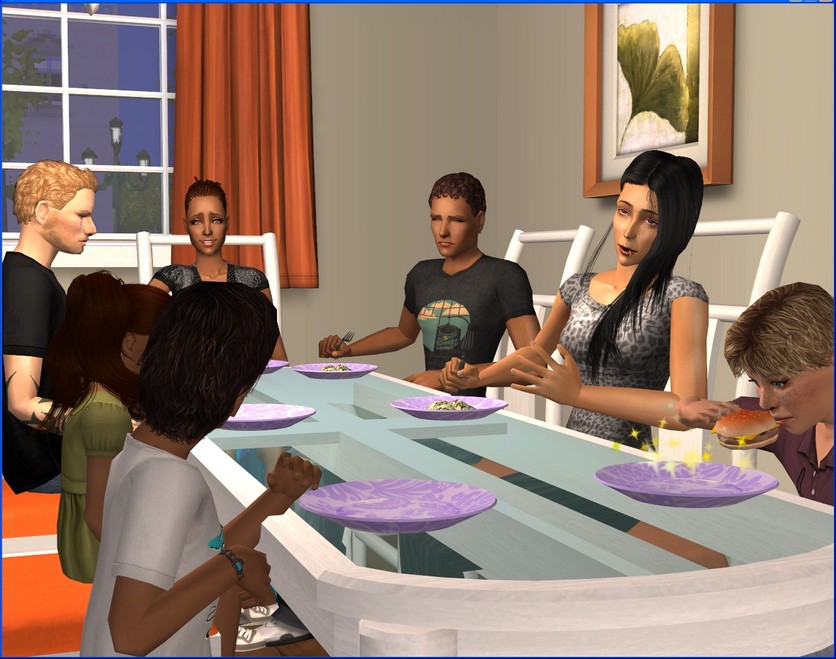 Mitchell, Austin and Lauren were all clamouring for Sarah's attention all through dinner. The rest of us could hardly get a word in.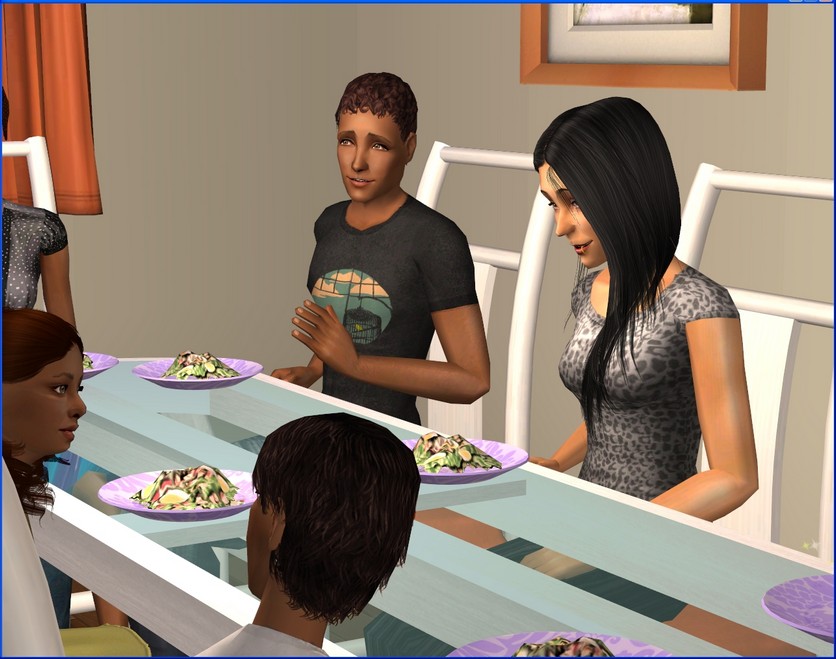 Sarah was very patient though and listened to all of their stories about school, their friends and whatever else they wanted to tell her about.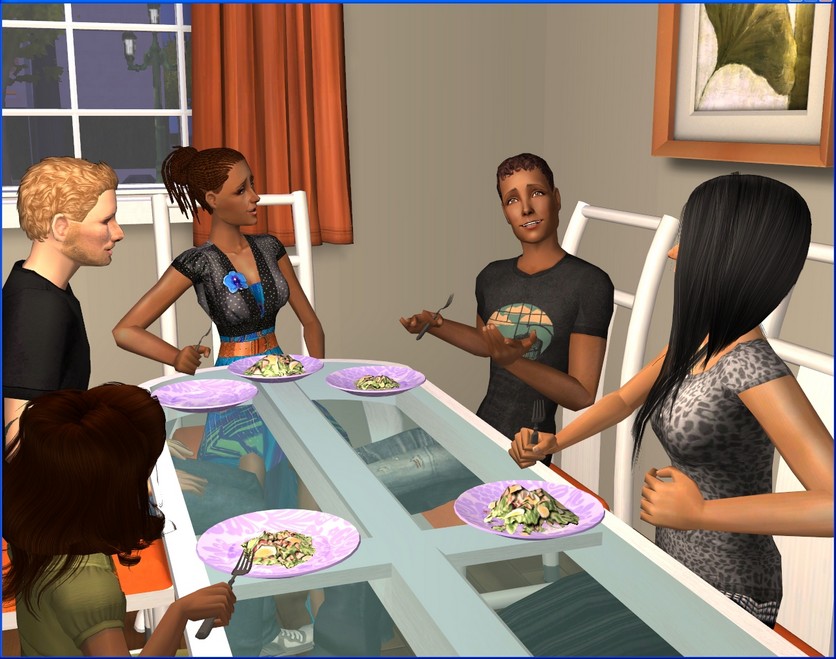 It's really good to see Nick so happy again. Abigail was so worried about him after
Adrienne
and now she's thrilled he's found someone else.
Notes:
Title is from Sleep If You Can by The Webb Brothers.

In case it wasn't clear, Mina's death was not the ROS death for this round. That one will be due to fire and is still to come. :(

Mina's obituary is here. In the future, obituaries will come at the end of the update, rather than as a separate entry.

I think I'm on my way to fixing the ACR weirdness between Abigail and Jesse. I checked her token this round and her One was Vanessa Gentry. Um...okay. Abigail is straight, as is Vanessa, so I'm not sure how that happened. I re-set her One to Jesse and made it static. That, at the very least, stopped her from rejecting Jesse's ACR interactions (the EA ones weren't affected). Their attraction score is still displaying as zero, even though they're 3 bolts and their attraction score is actually 138.