Round 28: Spring 2027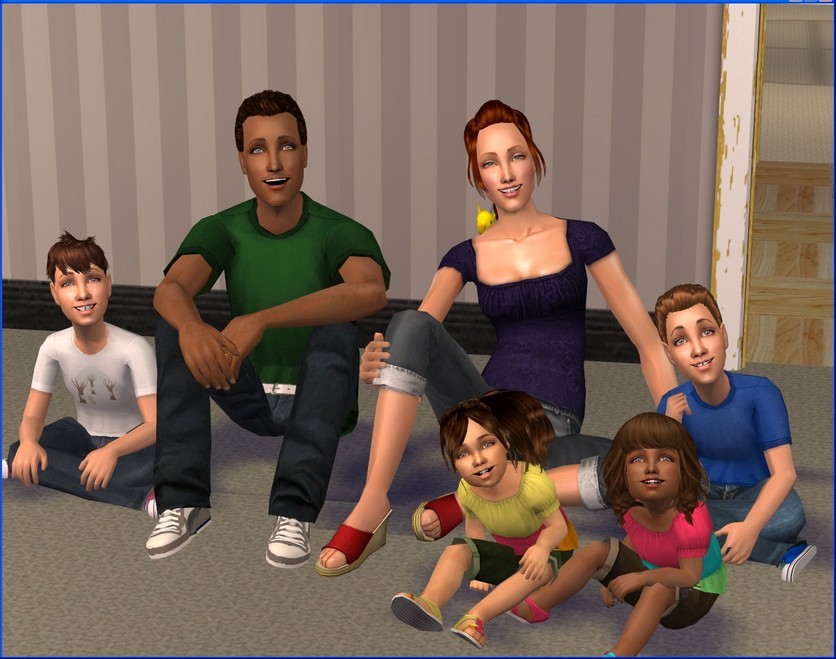 Narrated by Ione Moretti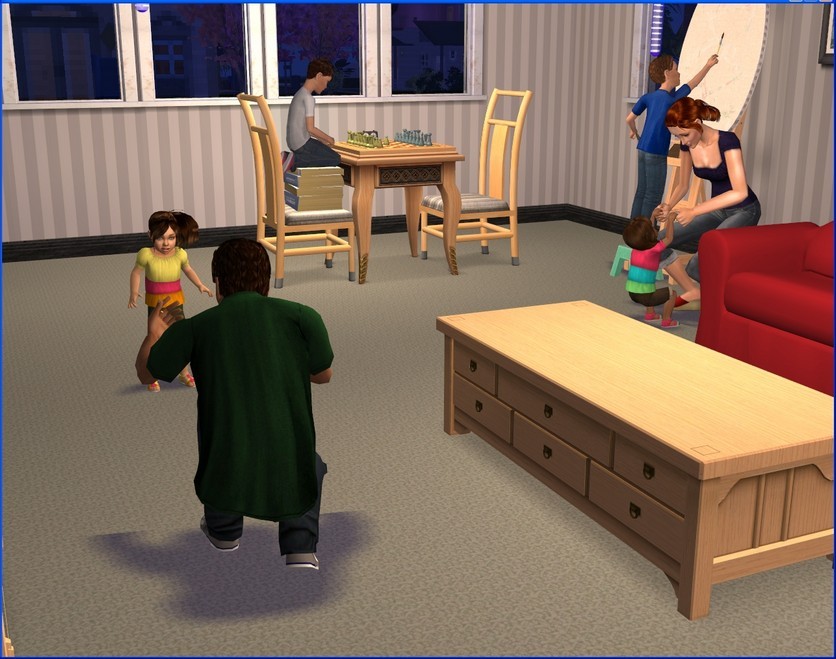 We love our house but money has been so tight since we moved here and had Aurora and Bianca. We had to take out quite a large mortgage to buy it and then this year's taxes put us further into debt.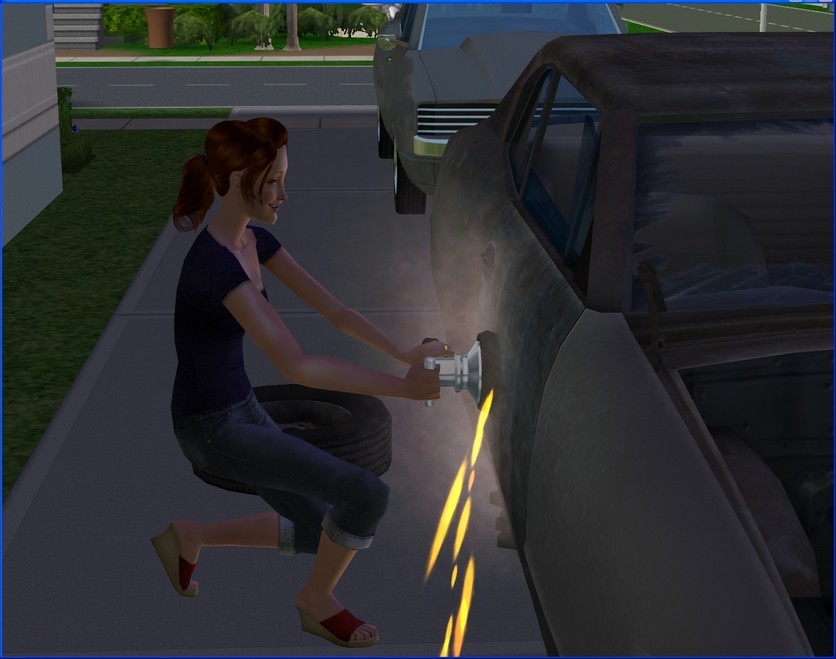 There's hope though! Evan and I came up with the idea of fixing up old cars to sell. I did one up in high school, so it's something I'm familiar with.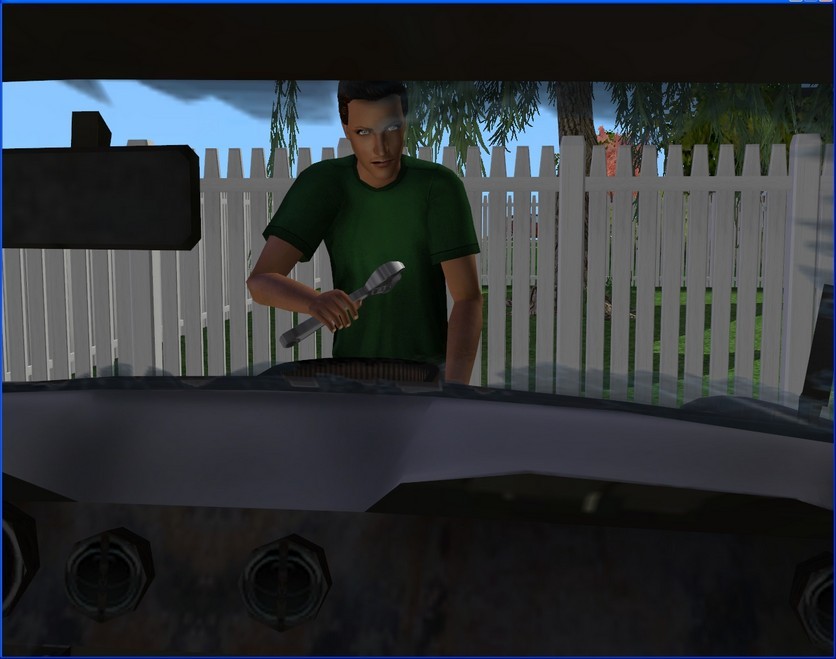 The cars cost next to nothing to buy and we can make a good profit on each. It takes a lot of work though, so it'll still be a while before we're in the clear financially.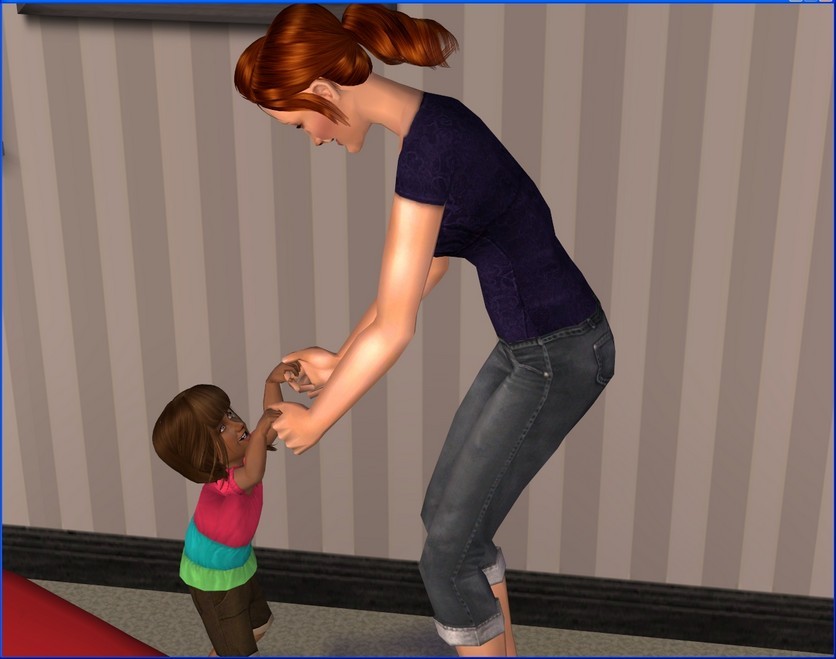 Four children doesn't leave us much spare time and they have to be our priority.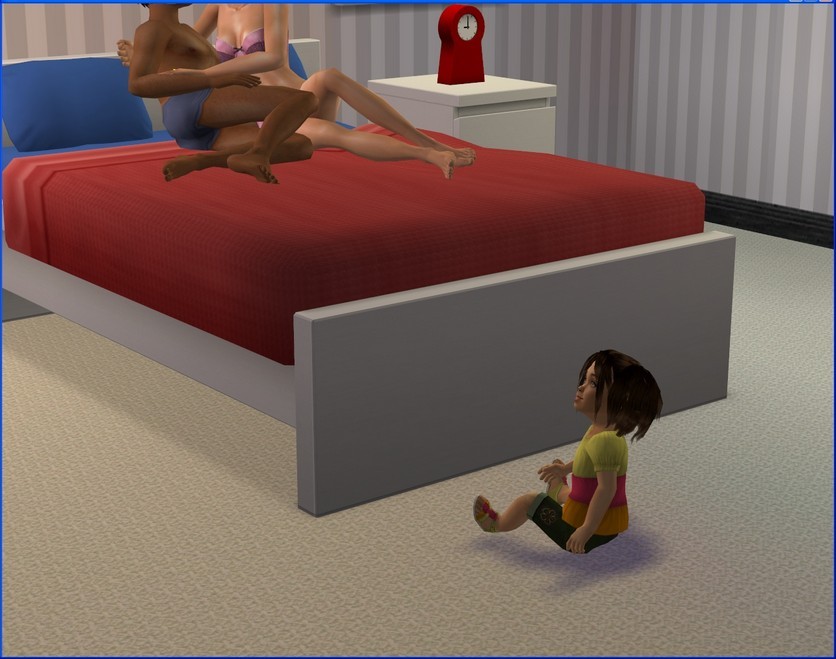 We thought we never got any private time with just the boys but now with Aurora and Bianca too, we're
really
never alone!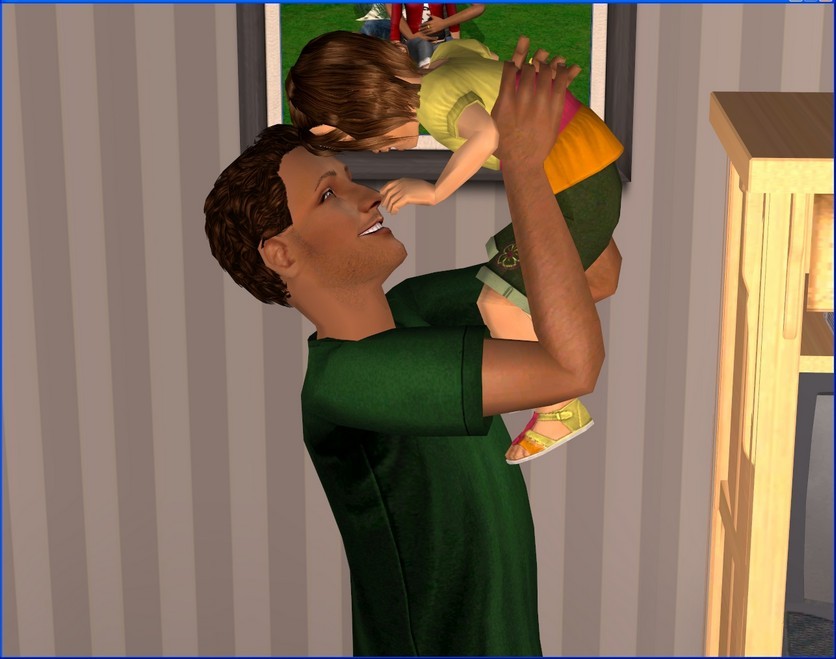 A second set of twins was definitely an enormous shock to both of us and they definitely keep us busy. The house is not quite as chaotic or noisy as you might imagine though.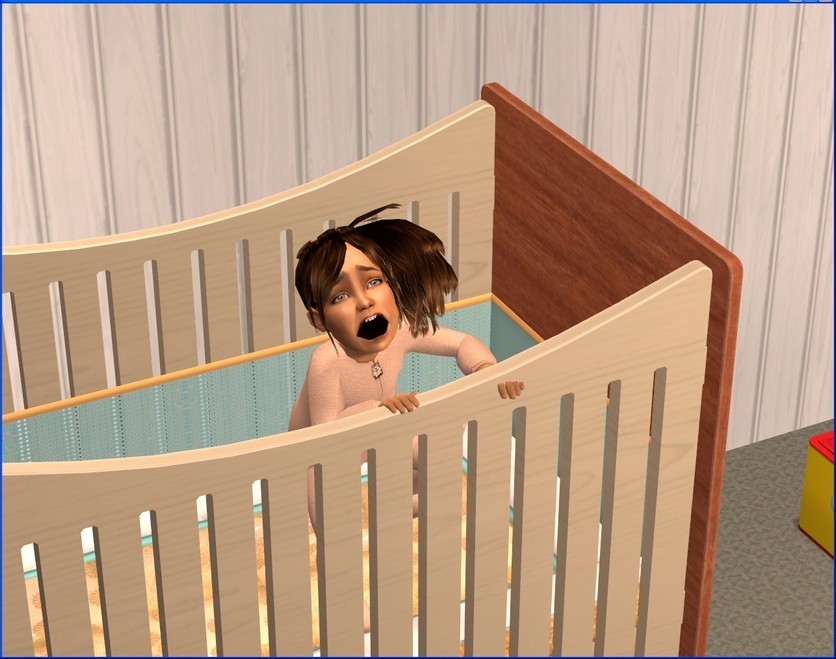 Early morning is the noisiest time around here but once Aurora is out of her crib, she's usually pretty easy to please for the rest of the day.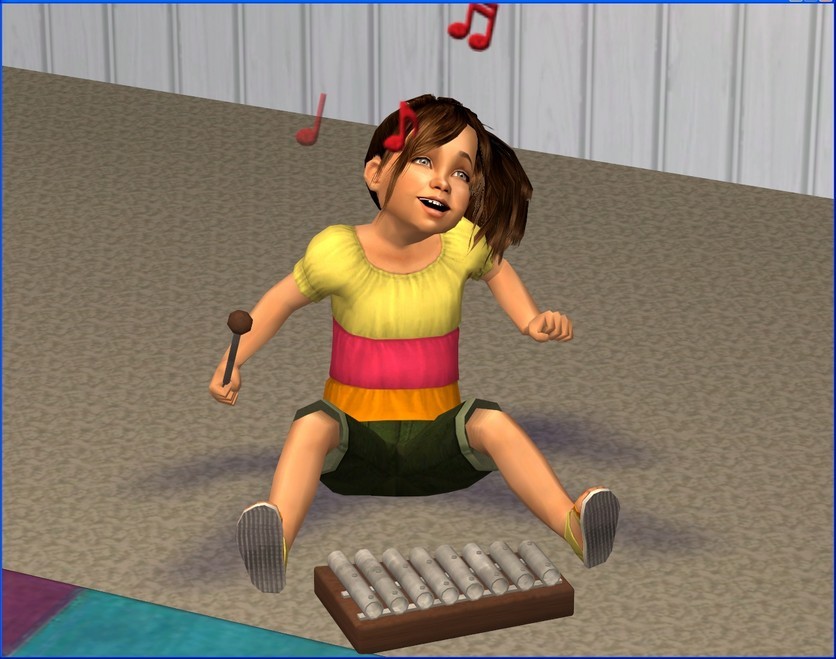 She's equally happy to play on her own...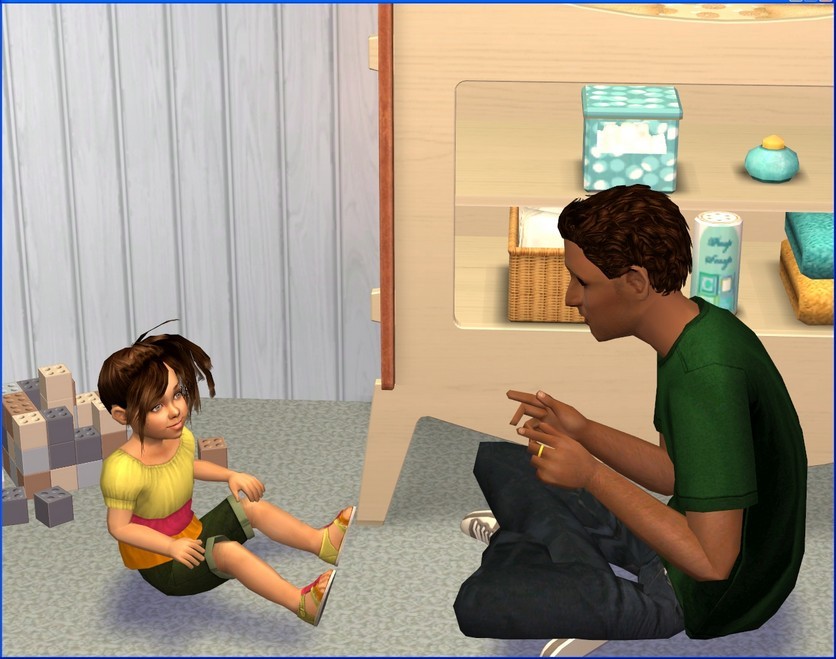 ...or with one of us.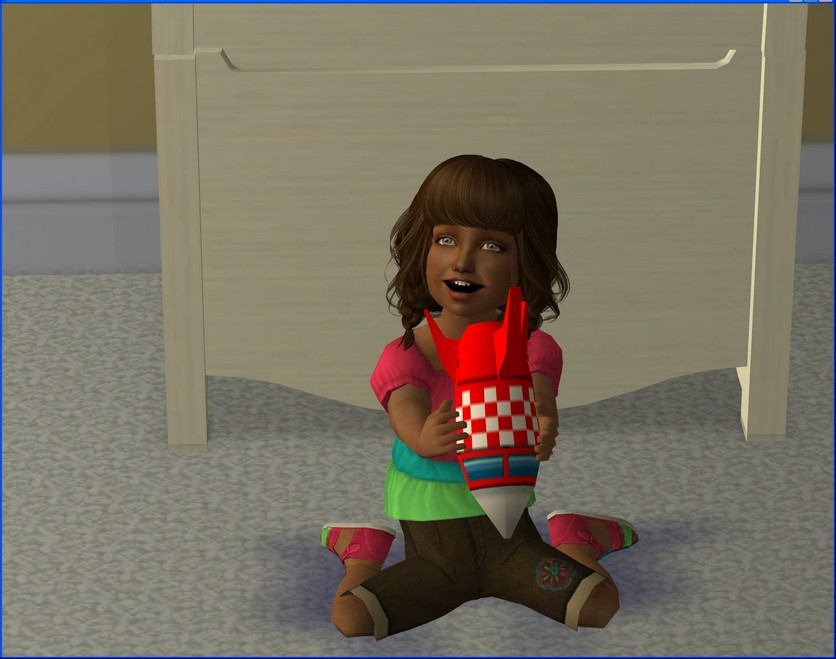 Bianca is a bit more independent and gets a bit cranky if we try to do too many songs or games with her, so we let her do her own thing. If she's not in the nursery, she's generally drooling all over Xavier's toys in his room!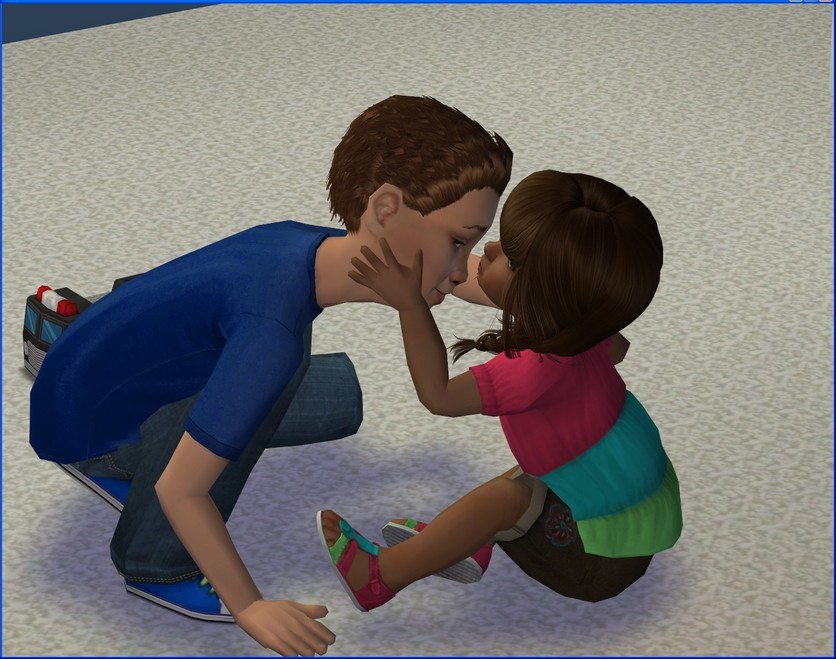 She just adores Xavier and wants to do everything he does, which includes playing with his toys.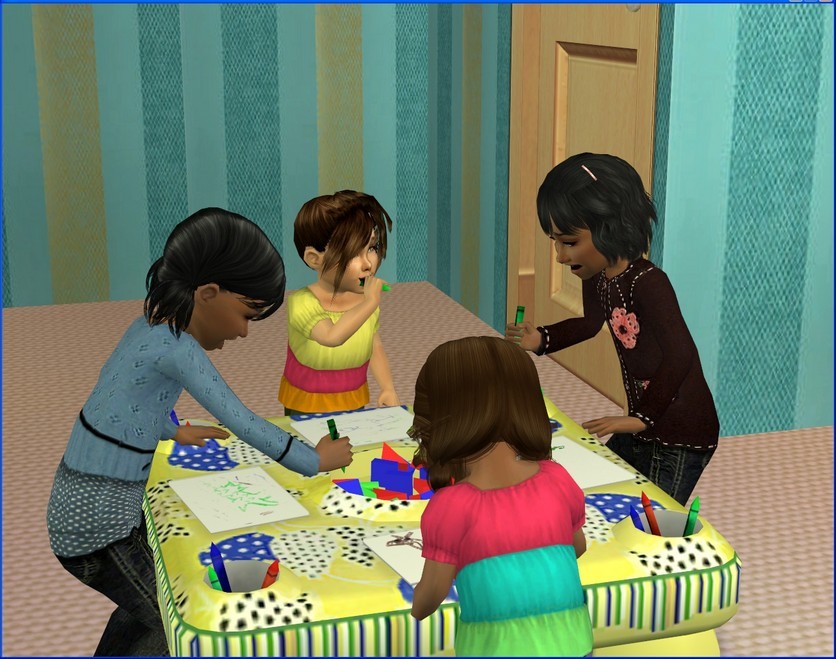 One of the best things about where we live now is being right across the road from Lia. Annabel and Georgina are two years older than Aurora and Bianca but they all play so sweetly together.
That leaves Lia and I free to catch up while the girls are occupied. We're both having financial troubles right now.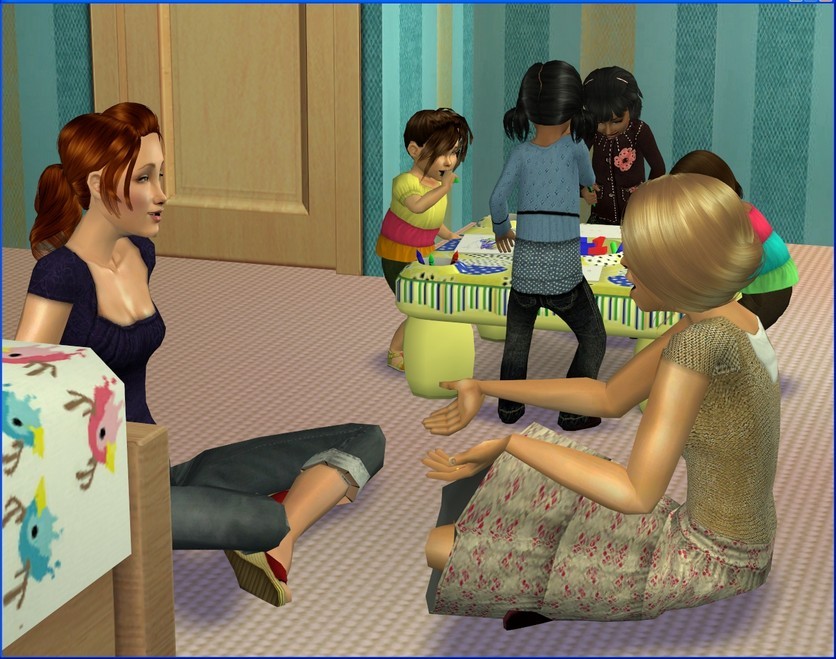 I've got the mortgage and Lia is worried that she and
Gordon
will soon be in debt too. He's decided he wants to go to law school, which is going to cost them a lot of money. Lia is being supportive but she's freaking out a little bit too.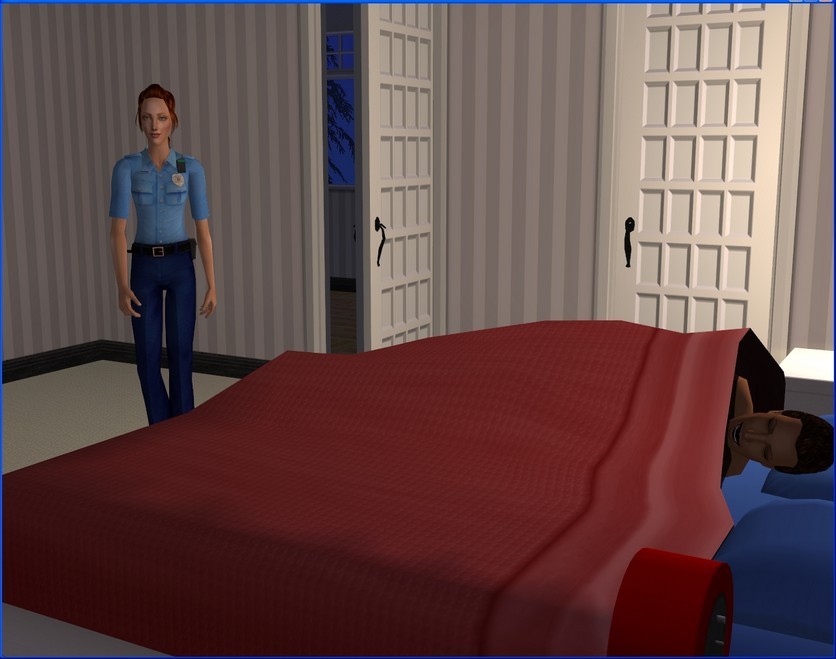 Evan and I are both fairly certain we'll stay with the police force until we retire. The pay is decent enough and it's very stable. I was just promoted to desk sergeant, which means a higher salary
and
no more night shift! I was so sick of getting home after everyone else had already gone to bed.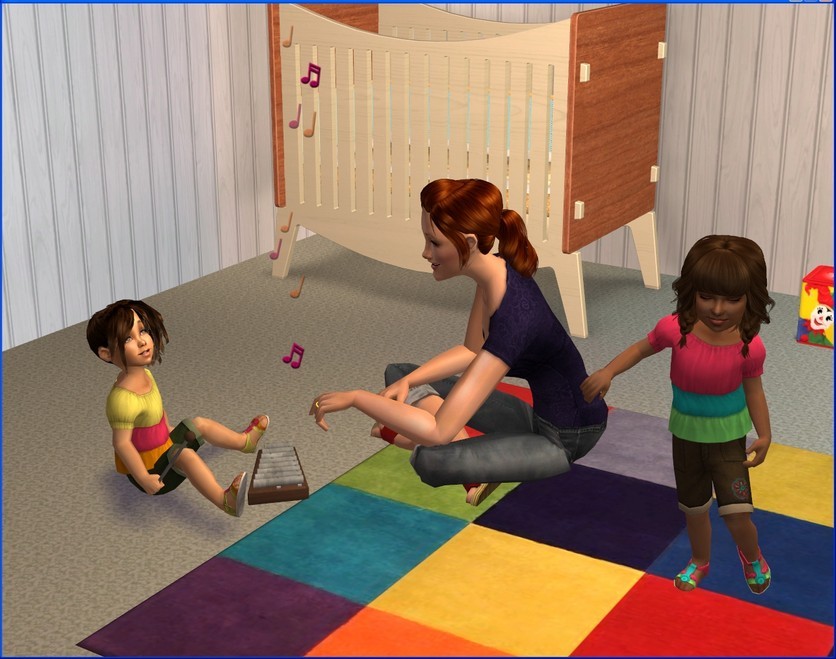 While on the night shift, I saw plenty of Aurora and Bianca, seeing we were all home during the day but I really missed Xavier and Justin.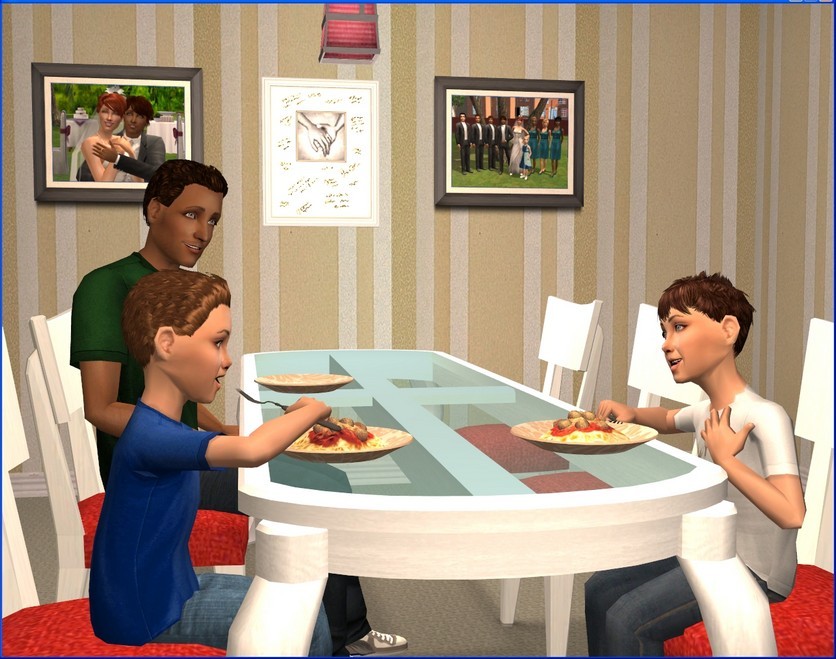 They'd come home from school just as I was leaving for work and it'd just be Evan and the kids until 11 or 12, well after their bed time.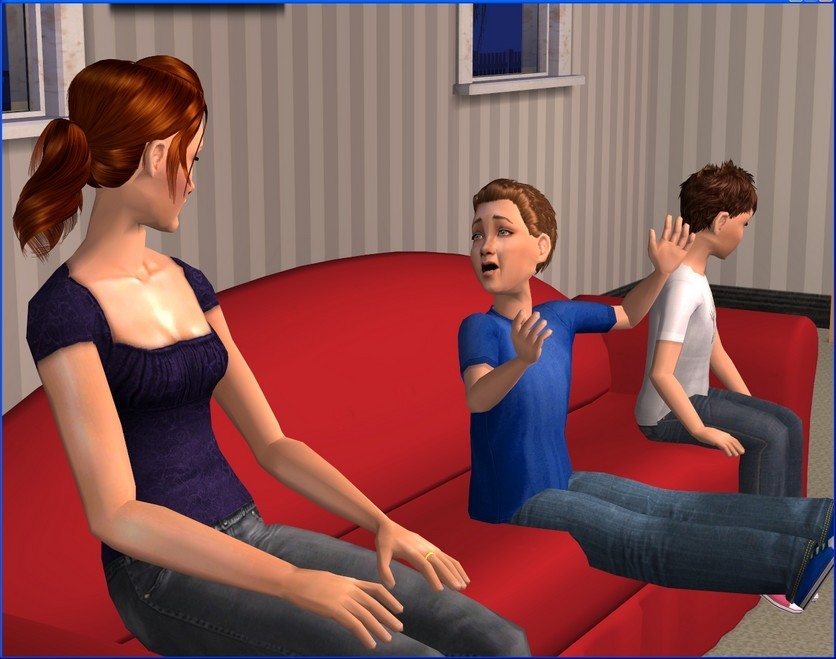 I haven't been back on the day shift for very long but already I'm happier. I'm trying to hang out with Justin and Xavier as much as I can, even if we're just watching TV together.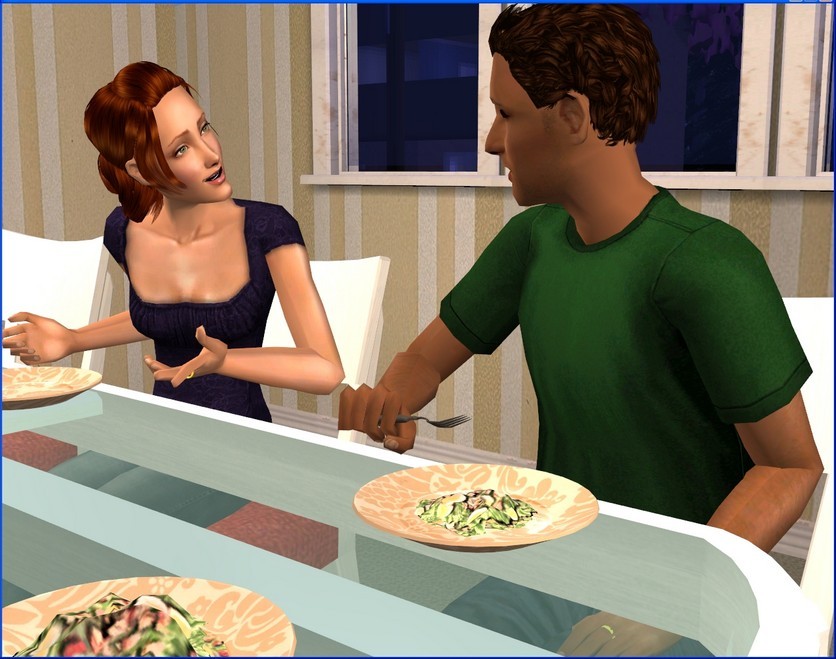 My promotion has meant that we've had to start discussing child care arrangements. I won't be home during the day to watch the girls, so we need to get somebody. Right now, I'm taking a vacation day when Evan has to work but those obviously aren't going to last forever.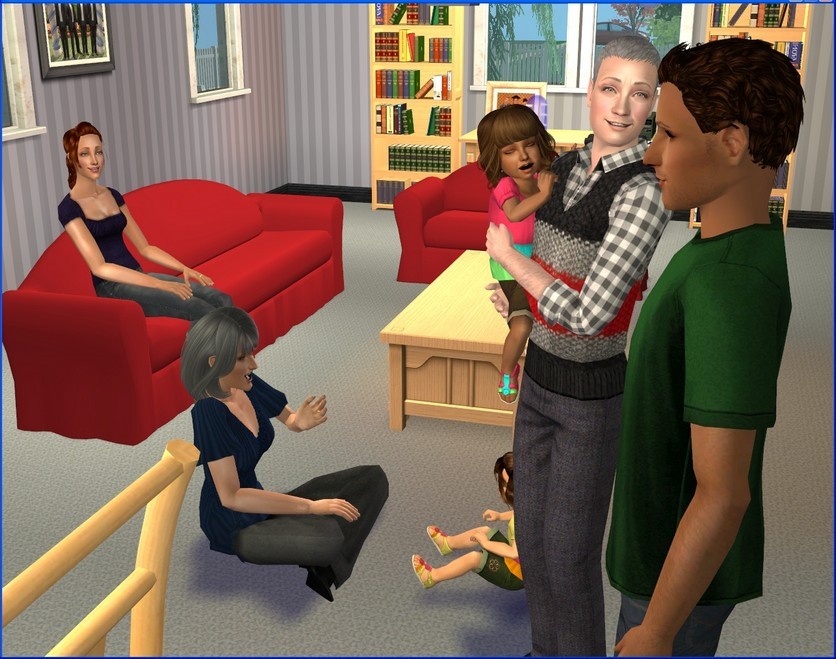 Mum and Dad keep putting their hands up to volunteer, because Mum is looking at retiring next year. I would hate imposing on them like that though. They should be relaxing now, not raising their grandkids.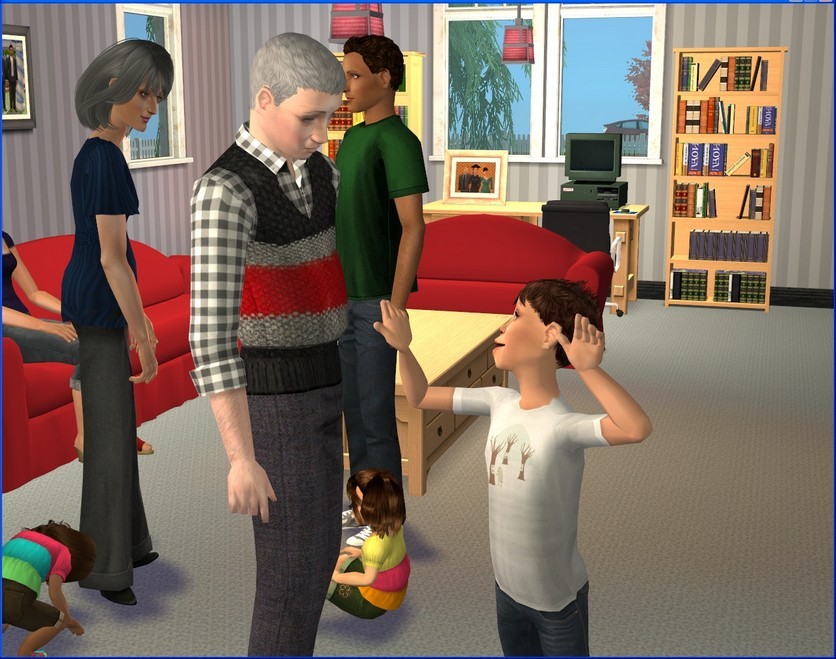 My parents are both in their 60s now and not as spry as they used to be, no matter what they say. I can see that the kids wear them out sometimes.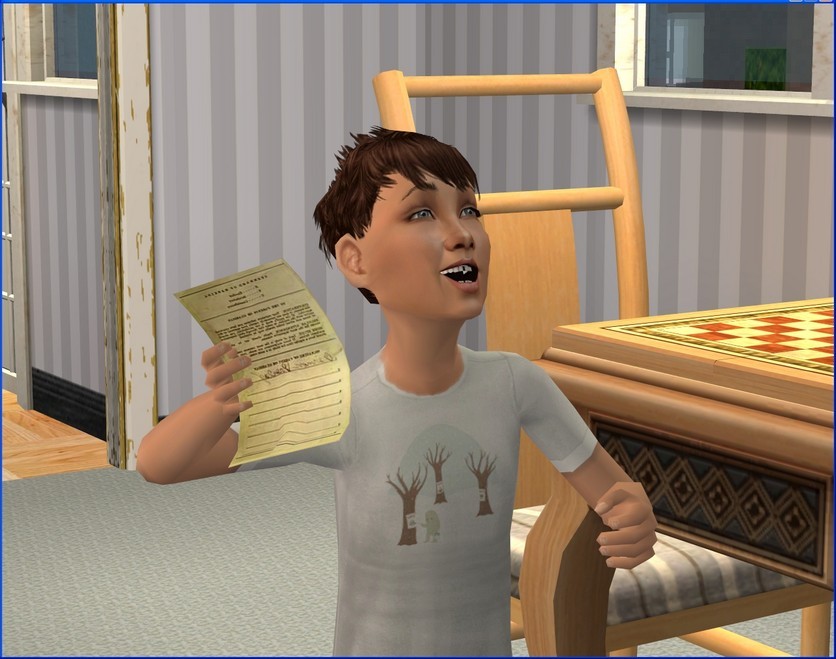 Justin and Xavier are nearing the end of first grade now and they just couldn't be more different. Justin took to school straight away. He seems to pick up everything really quickly and never has much trouble.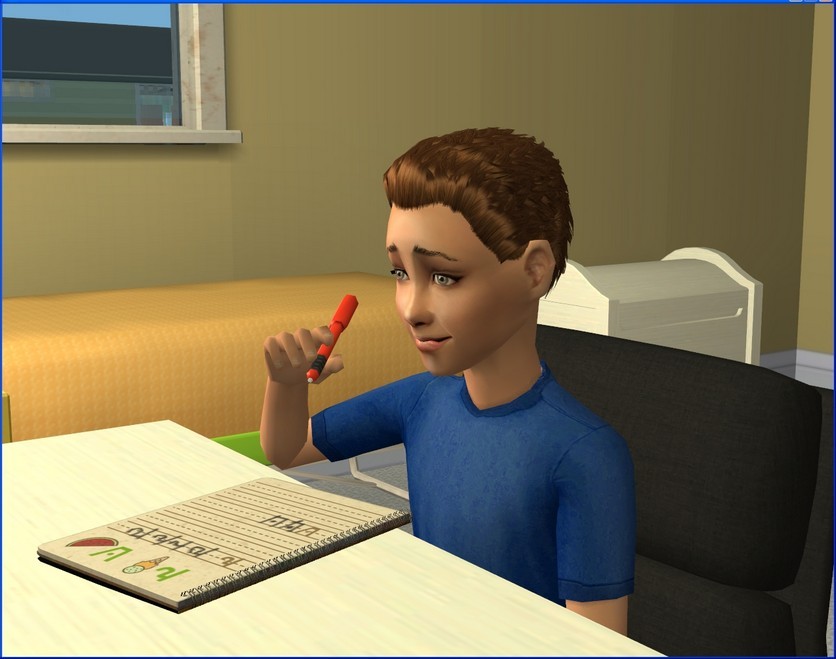 Xavier has had so many problems though, the poor kid. He actually really loves reading and writing - he's just so behind the rest of his class.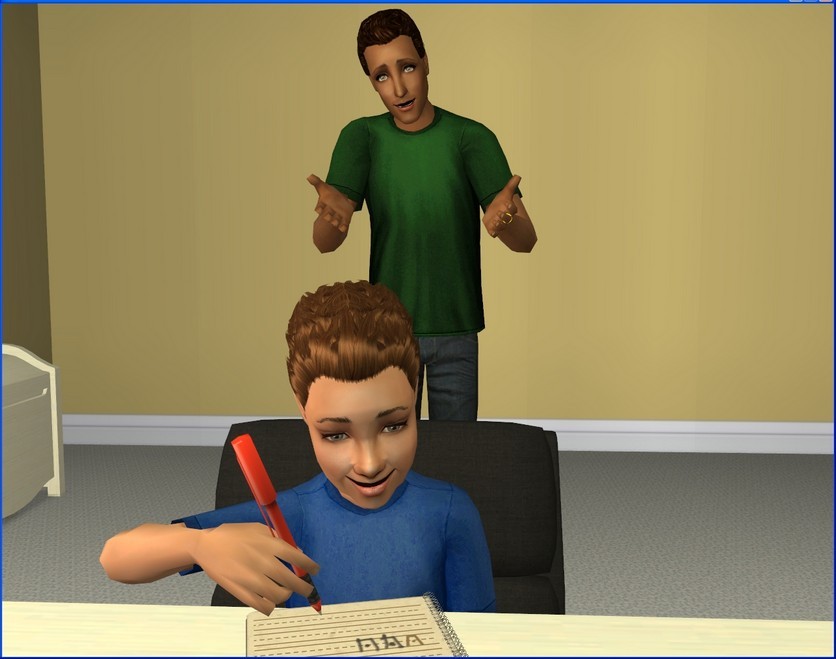 Evan's been helping him with his homework every afternoon and we're starting to see some small improvements. Xavier feels more confident with his dad right there behind him but I still worry. I don't want this to be something that follows him through school.
Extras:
The photo theme at N99 this week is Mother & Son pictures, so I thought I'd take a couple of Ione and the boys.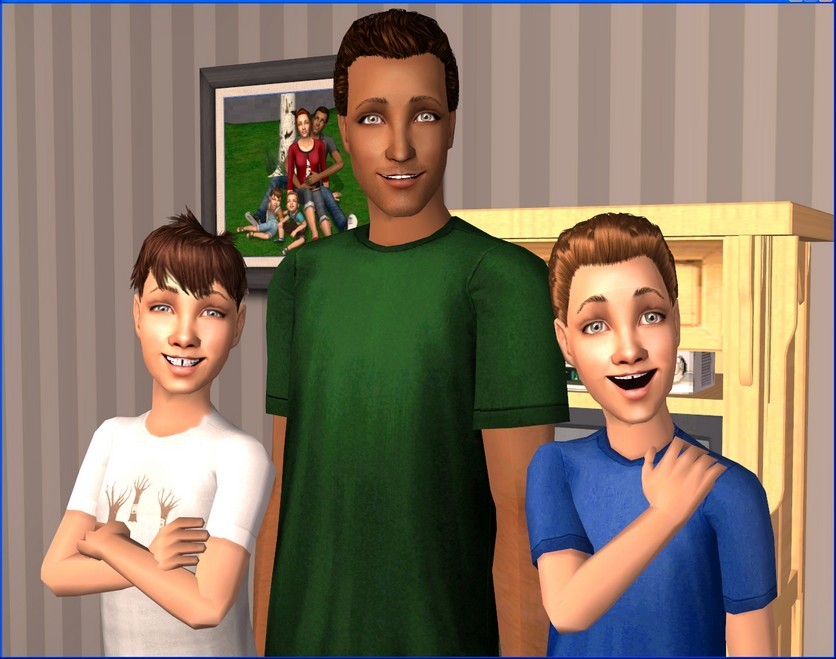 I did one of them with Evan too (let's pretend they're standing on the coffee table and I wasn't just too lazy to find the below ground OMSPs), just for the hell of it. I didn't leave the girls out of the photo session but I didn't like how their pics turned out as much.
Notes:
Title is from Armagideon Time by The Clash.

I started Evan and Ione on one junker car while she was pregnant and it was almost done when I got them to work on it again this session. So they finished that one, and another, which knocked $11,000 off their debt. I have the lot set up as a home business, so they can sell the cars above cost and make a little more cash. I'll close the business down once they're out of debt.

Have you ever seen anything cuter than Bianca kissing Xavier? So sweet. I love how she's holding his face like that.

Xavier seems to have the same issue as his cousin Adelaide. He does his homework every day but he goes to school and gets Ds. :( Poor kid. He's breaking my heart because he rolls the want to do homework and get an A+, so he really does try his best. And then there's Justin, who tops the class without even trying. I love playing with Harder Grades - it really makes things more interesting.