Round 32: January 2036 (Summer)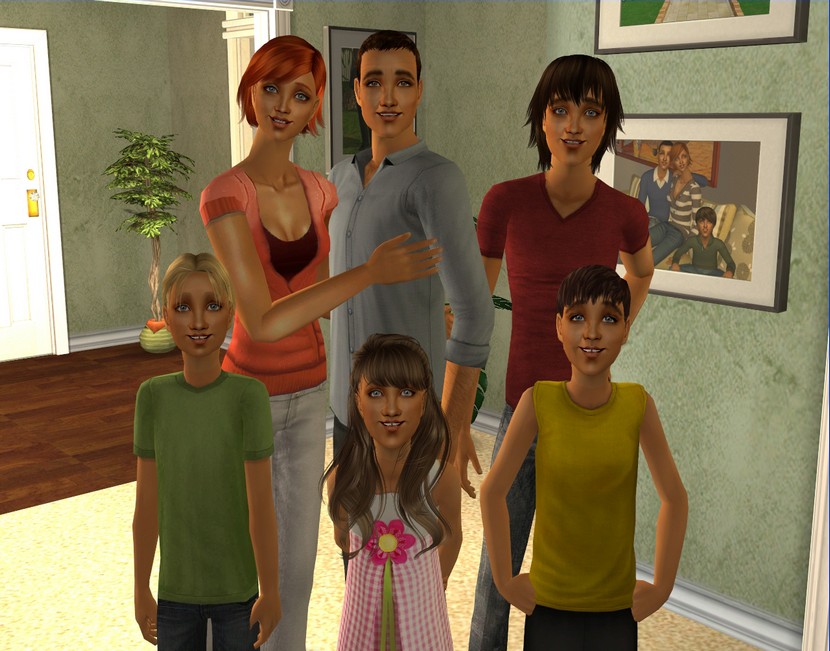 Narrated by Eliot Lane
School is still out for the kids at the moment, so I decided to use some of my vacation days to spend some time with them at home.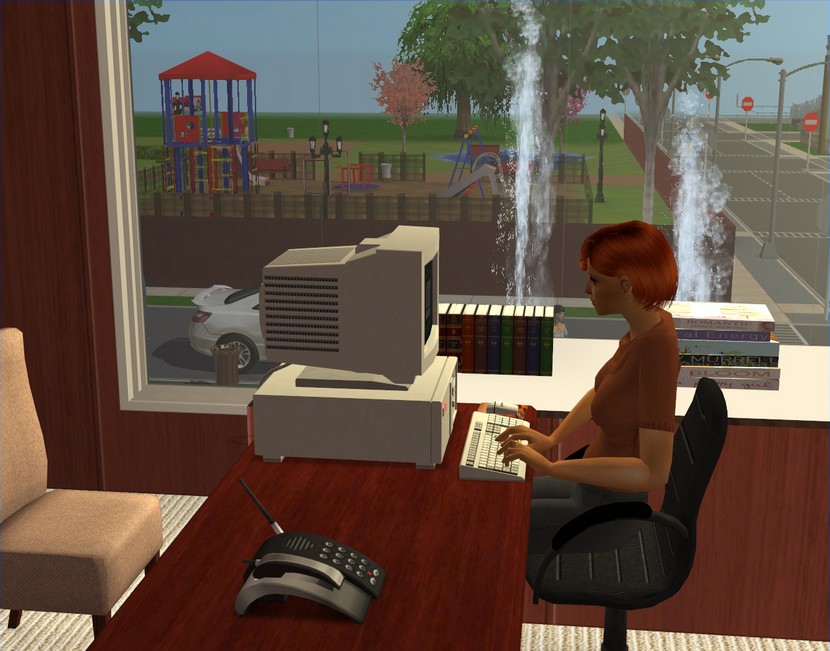 Cordy took some time off at Christmas but now that New Year's has come and gone, she's back to the office.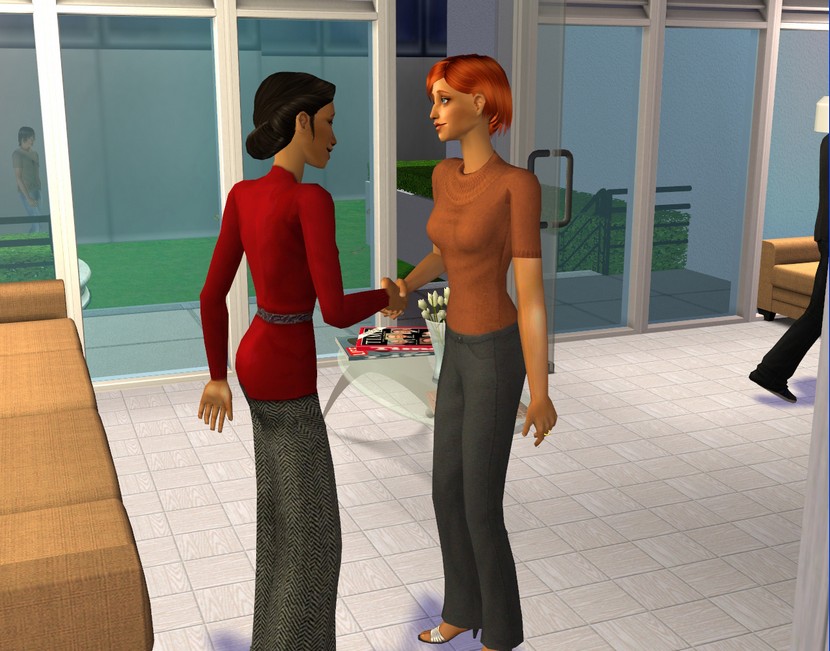 Cordy adores her job. She's always talking about lucky she's been to have had two rewarding careers - swimming and now law.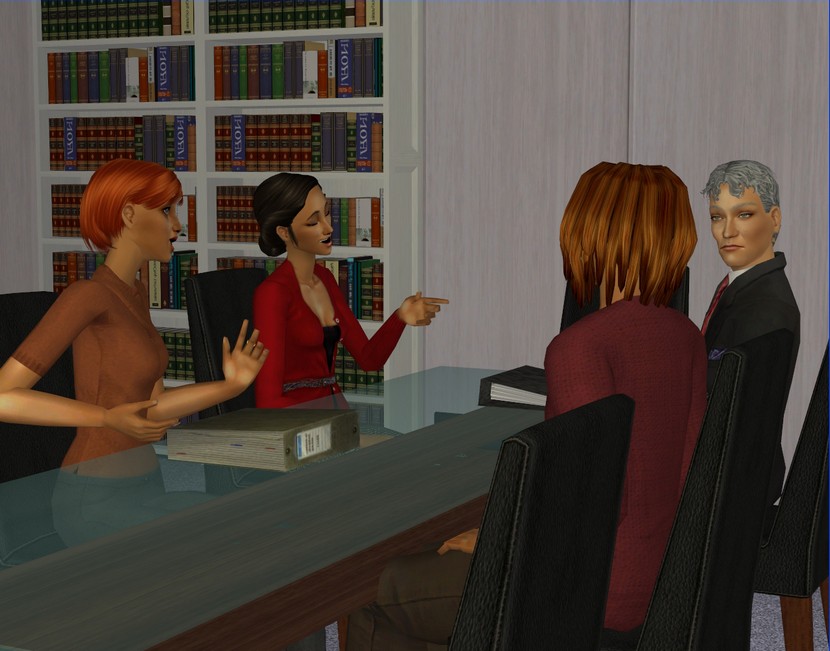 It's really hard to convince her to take any time off at all. She finds weekends perfectly sufficient for recharging purposes.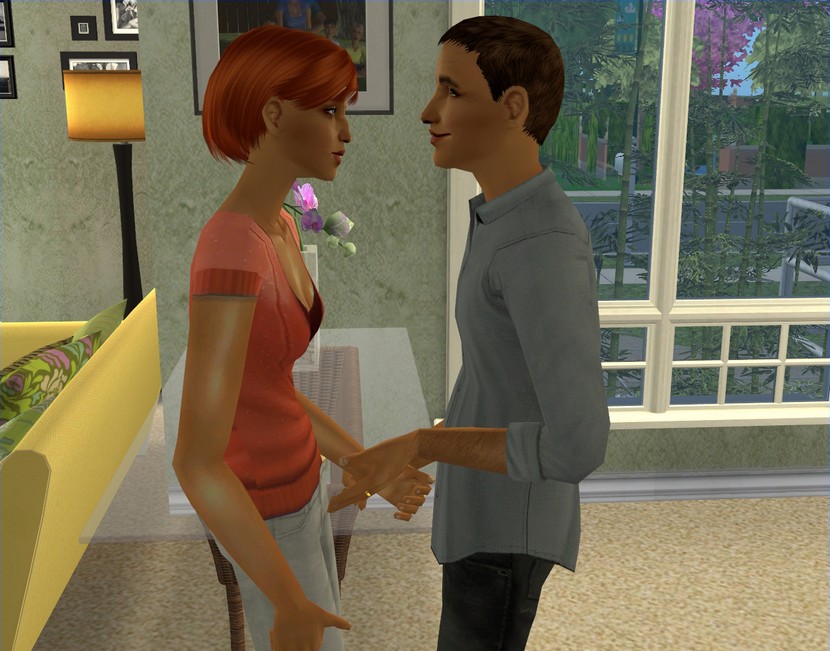 That didn't stop me trying to get her to take an extra week off but she was keen to get back into the swing of things at work.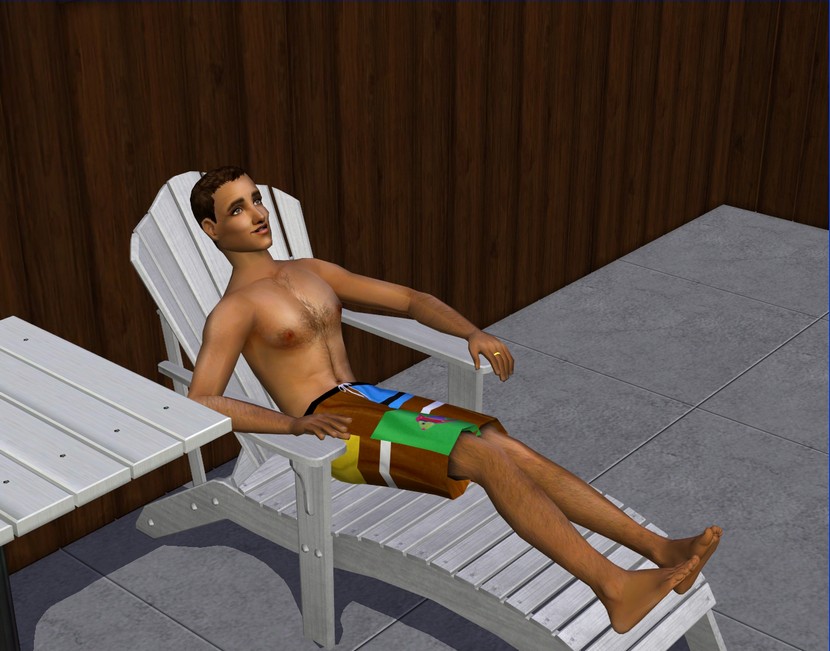 Or maybe she just knew how insane the kids would be with so much time off school. I was hoping for a little relaxation time but those moments have been few and far between.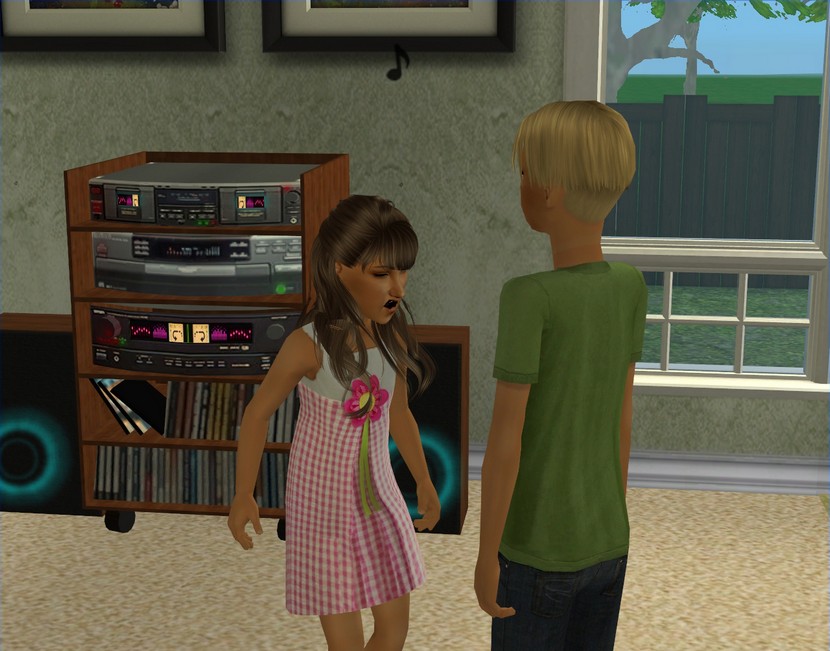 The kids aren't exactly behaving themselves lately.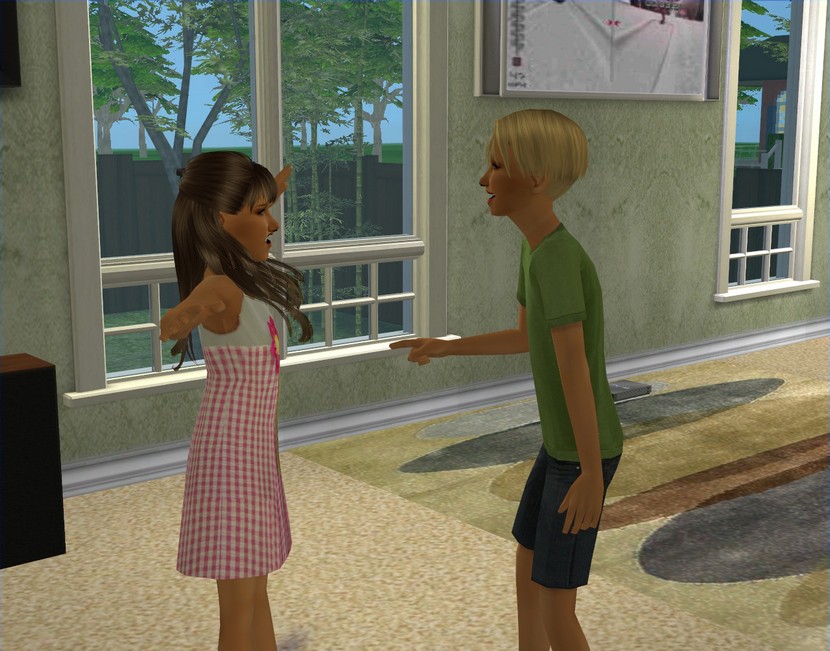 Charlotte doesn't find Simon's static shots nearly as amusing as he does.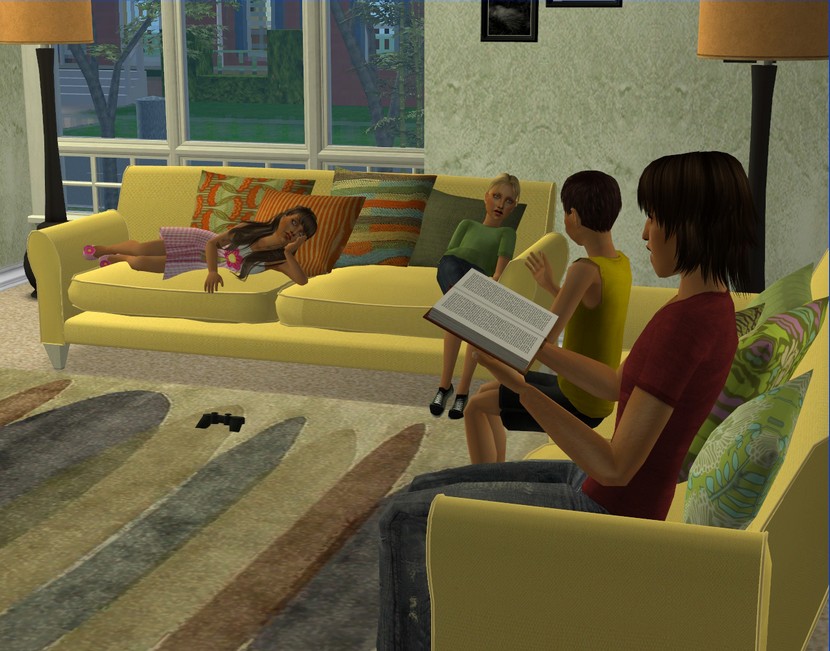 The worst day was when the day of the 12 hour power outage. They couldn't watch the TV, play video games or use the computer, so of course, those were the only activities they were interested in.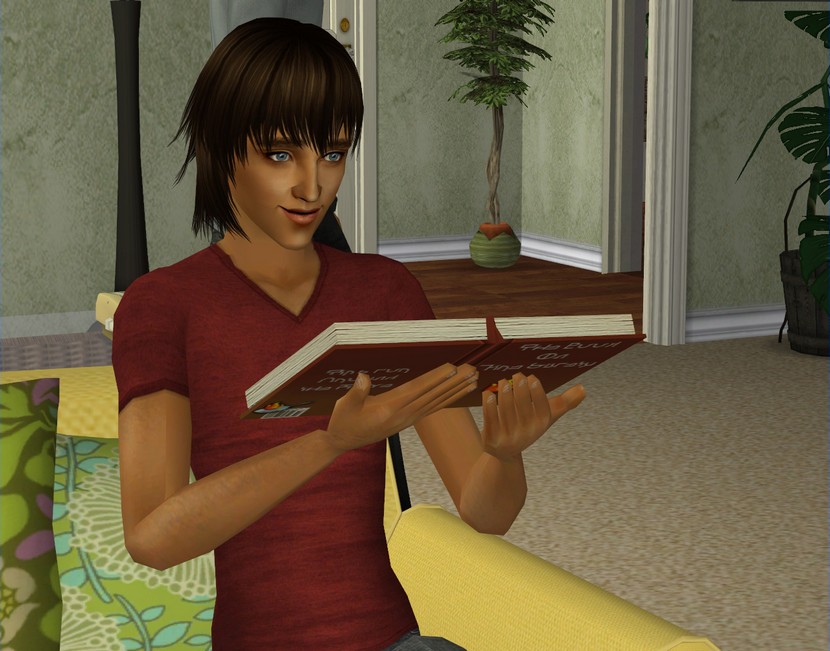 Tim was perfectly happy to entertain himself without electricity but I couldn't say the same for the other kids. They didn't know what to do with themselves.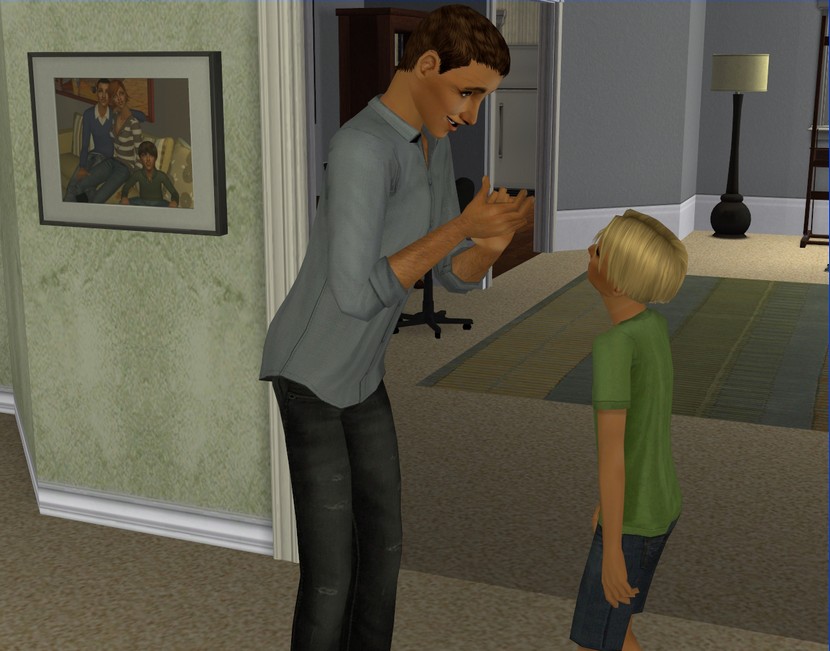 Suggestions to go and play outside, which they normally love, were immediately rejected.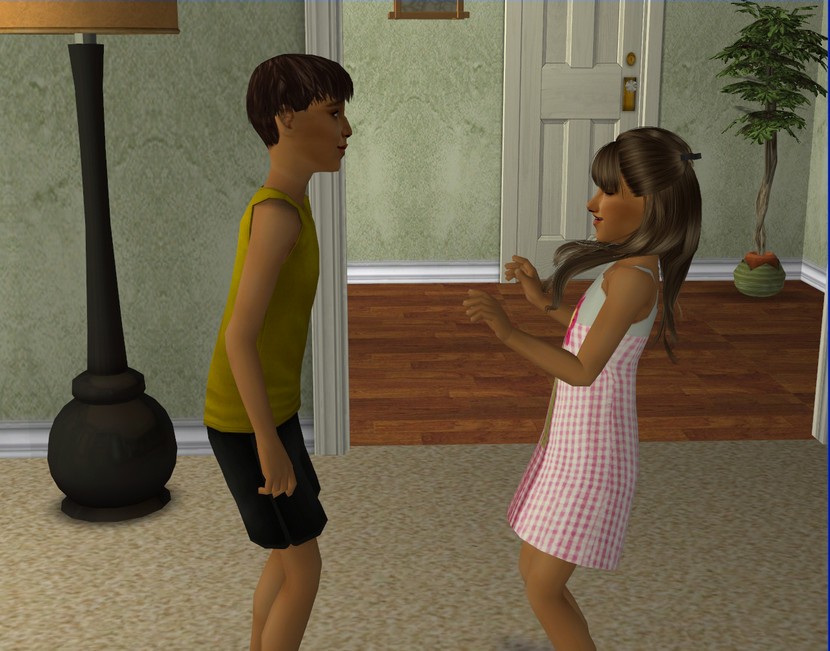 So of course, they got restless and started annoying each other instead. But I guess that's not so different to a regular day.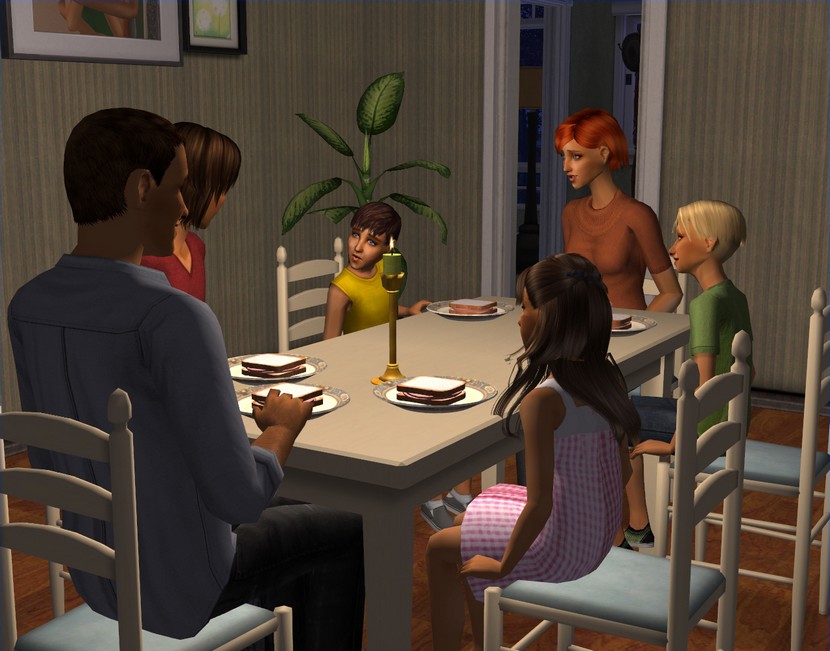 The power was still out once dinner time came around, so it was sandwiches by candlelight that night.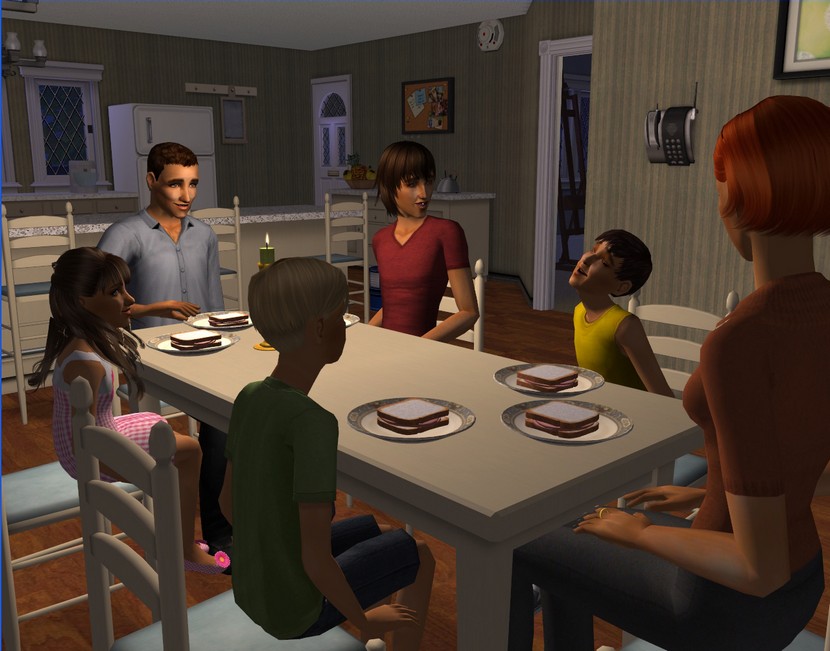 Thankfully, that was enough of a novelty that the kids found it fun.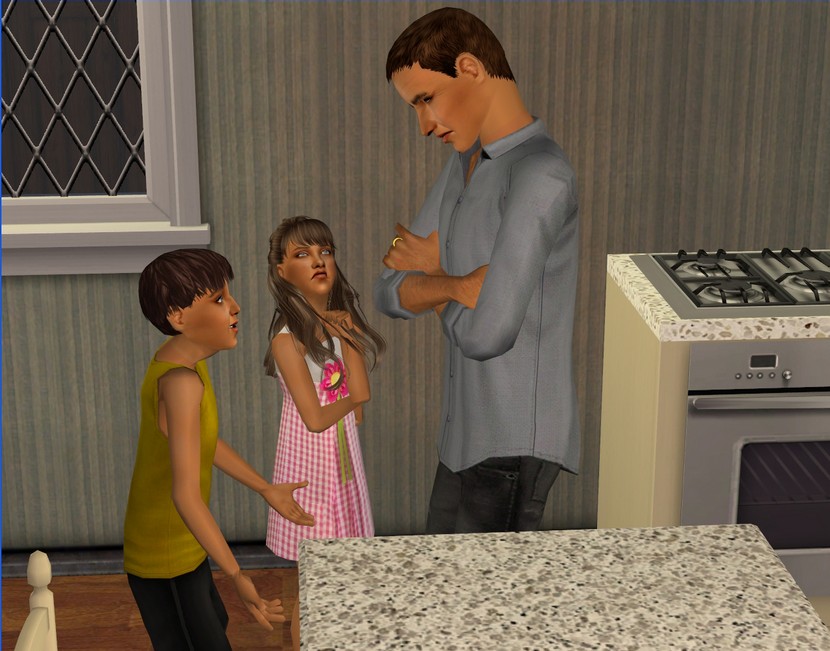 I usually have to play mediator between the kids at least a few times a day. The younger three aren't the types you can turn your back on for long.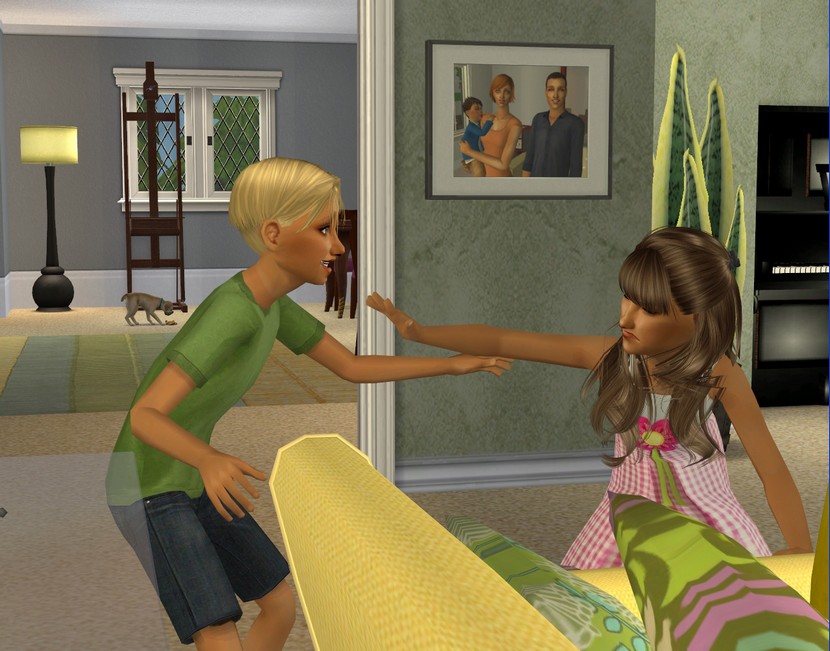 Simon and Matthew have taken to tormenting Charlotte whenever they can. The boys think it's their duty as big brothers or something.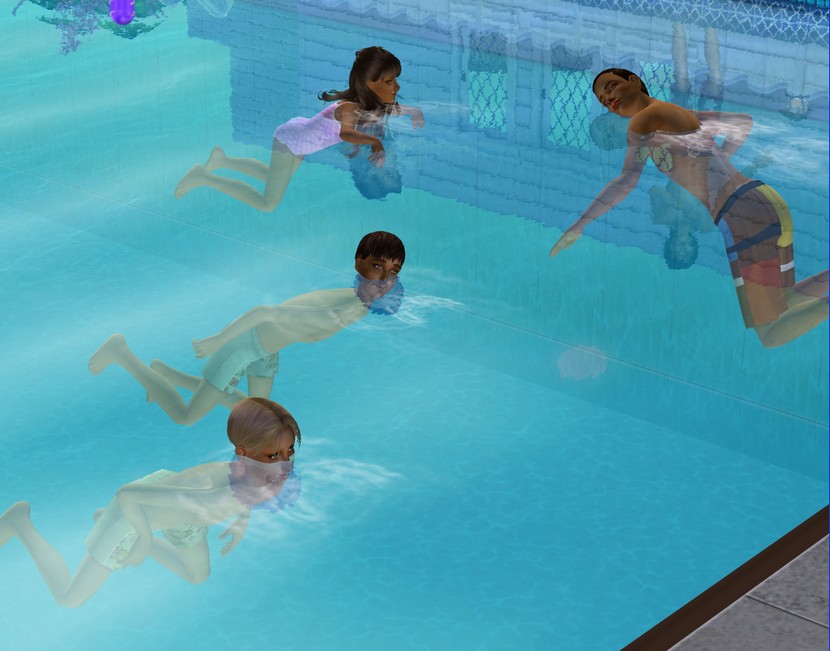 Thank goodness for our pool! When they're swimming, it's usually peaceful around here. Through no small influence of Cordy's, we're all enthusiastic swimmers in this family.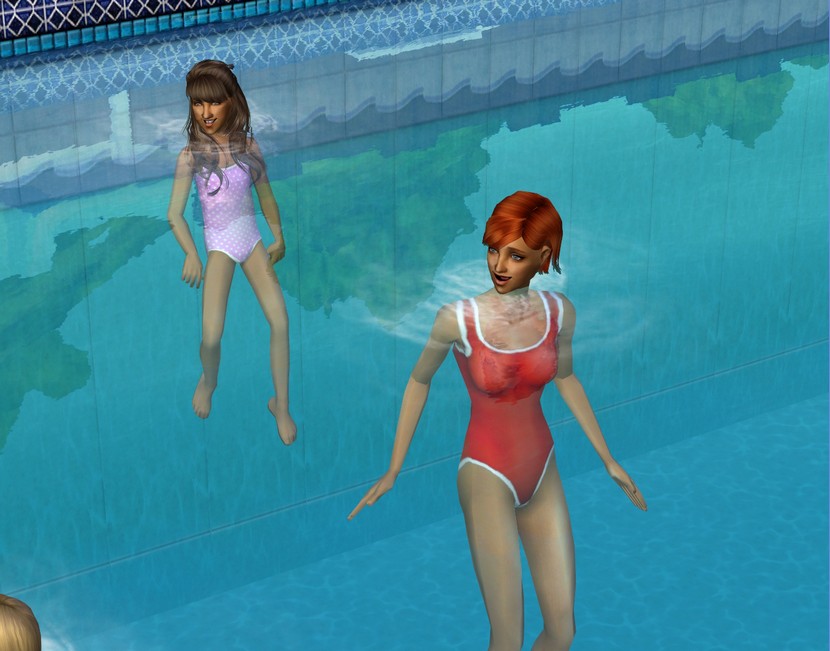 The kids never had a hope; Cordy has had them all in the water with her since they were tiny.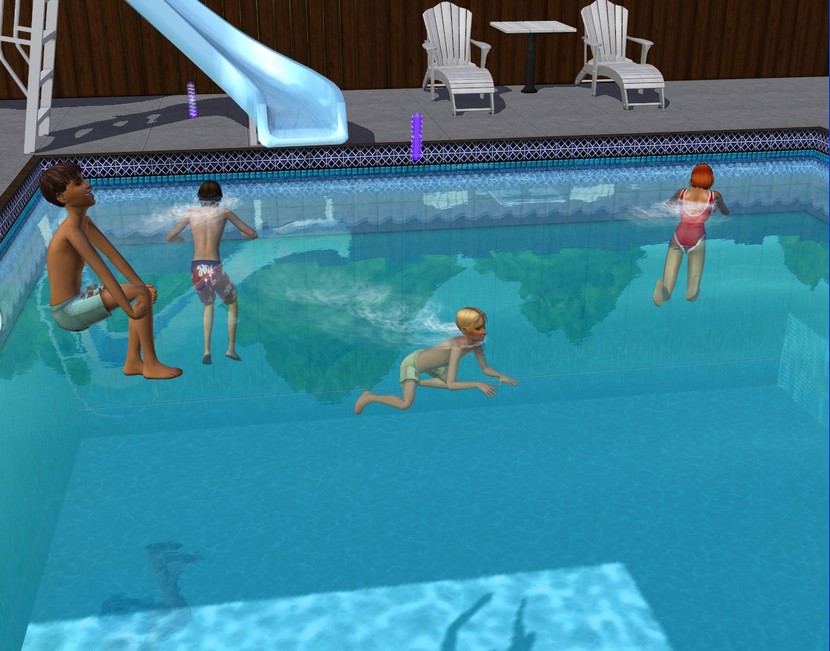 I've always wondered if one of the kids might follow in her footsteps but it doesn't look that way. They only swim for fun.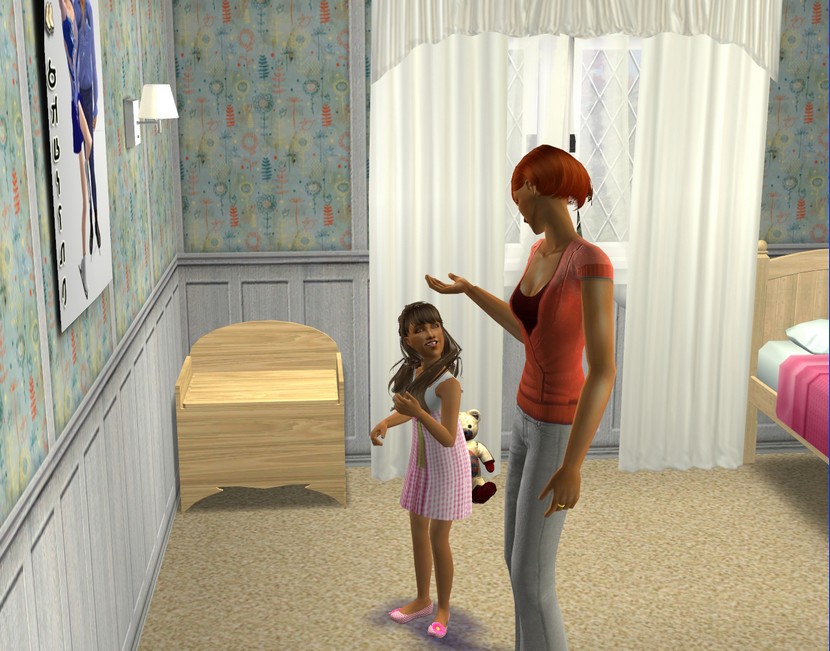 I think Charlotte might want to be an athlete of sorts one day though. She wants to be a figure skater when she's older.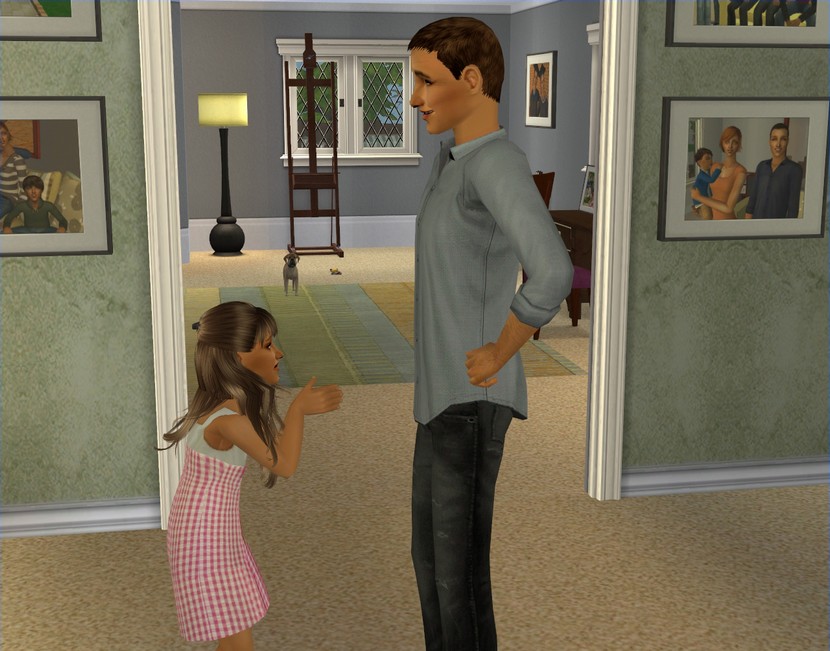 She's only 7, so she could change her mind but right now, she's obsessed. She's constantly begging me to take her ice skating. Unfortunately, we only have an outdoor rink here, which is closed in summer.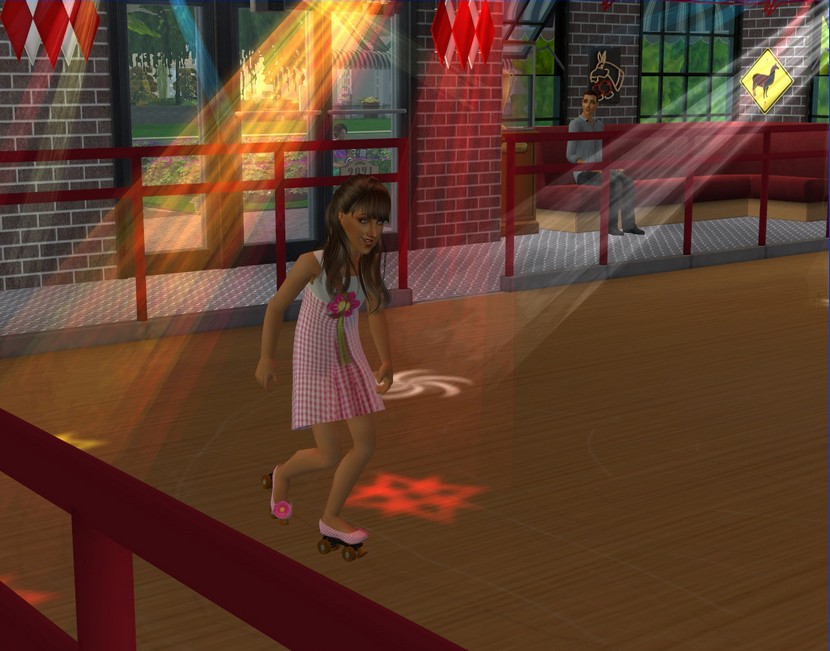 The best we can do right now for her is the roller rink.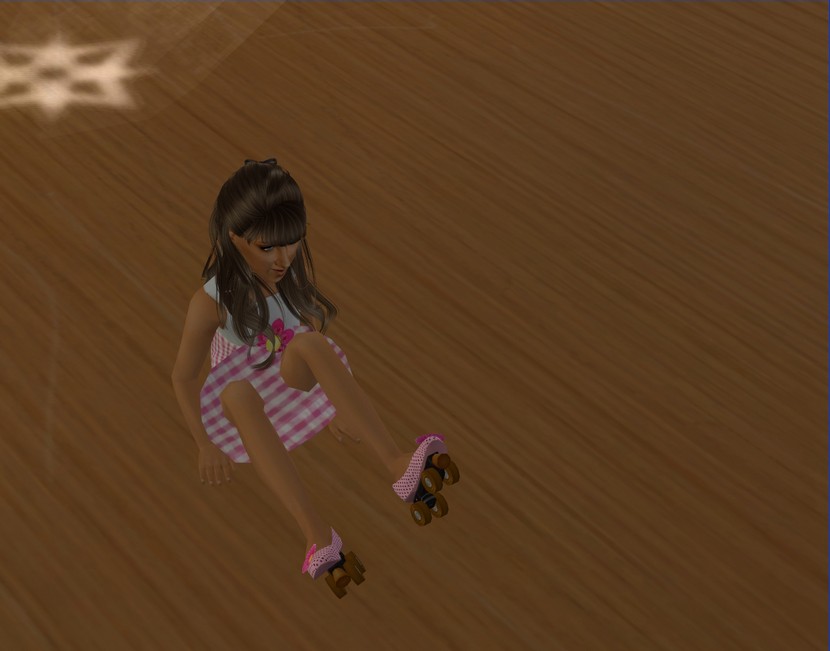 Charlotte is getting better on the skates but she's still learning. She's on her butt as much as she's on her feet.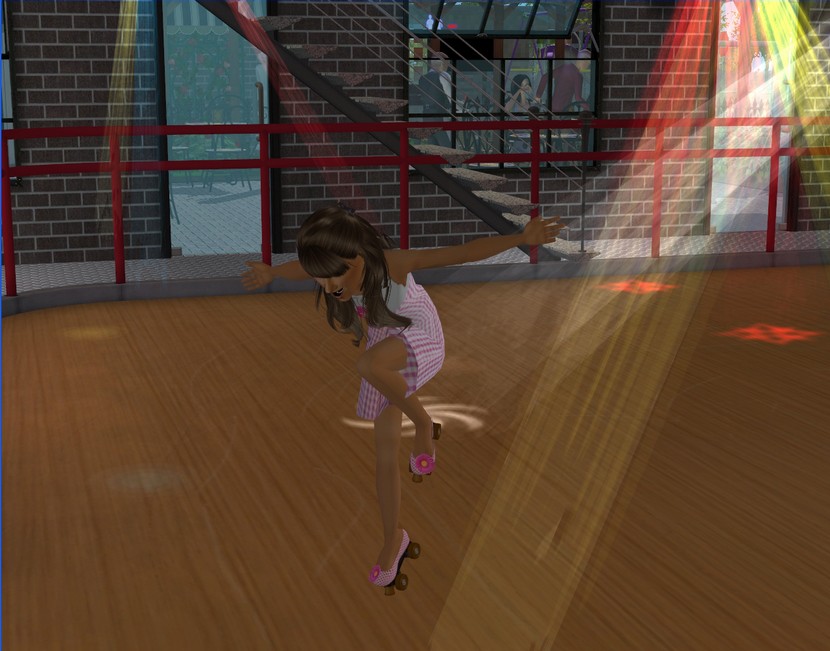 Hopefully what she's learning now will transfer over when she finally gets on the ice.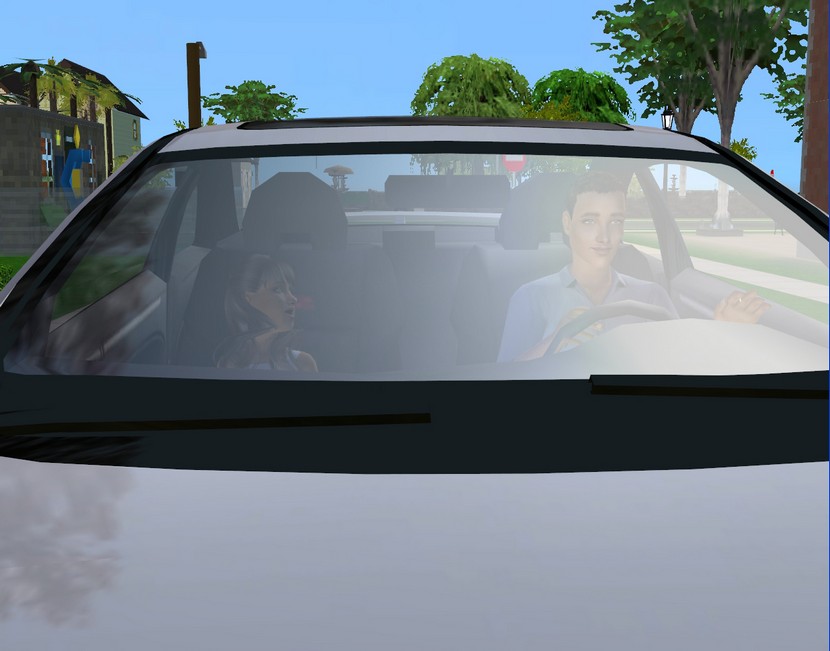 She is very anxious to do that as well! She spends the whole drive home talking about it.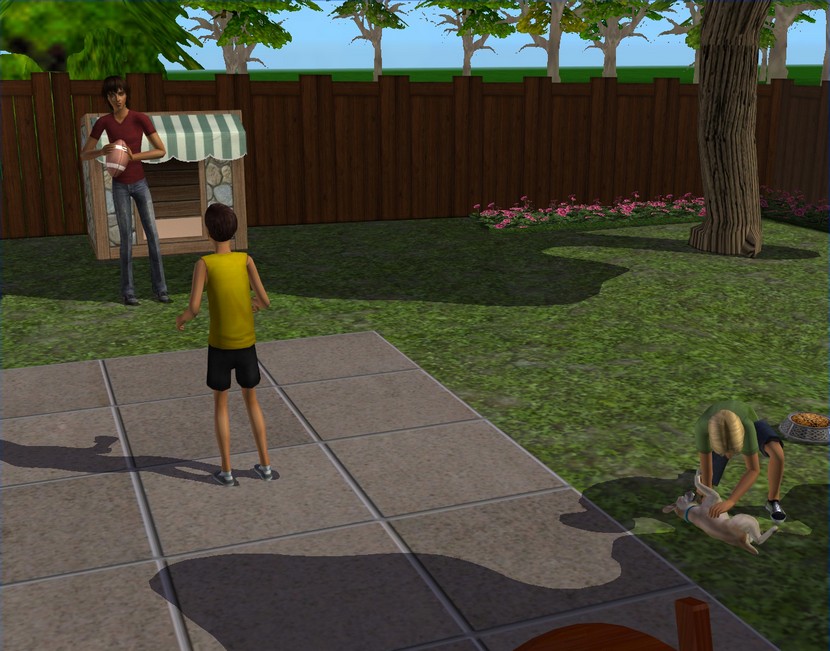 Now that Tim is older, I can get Charlotte out of the house away from Simon and Matthew when I need to and know the boys will be fine with him.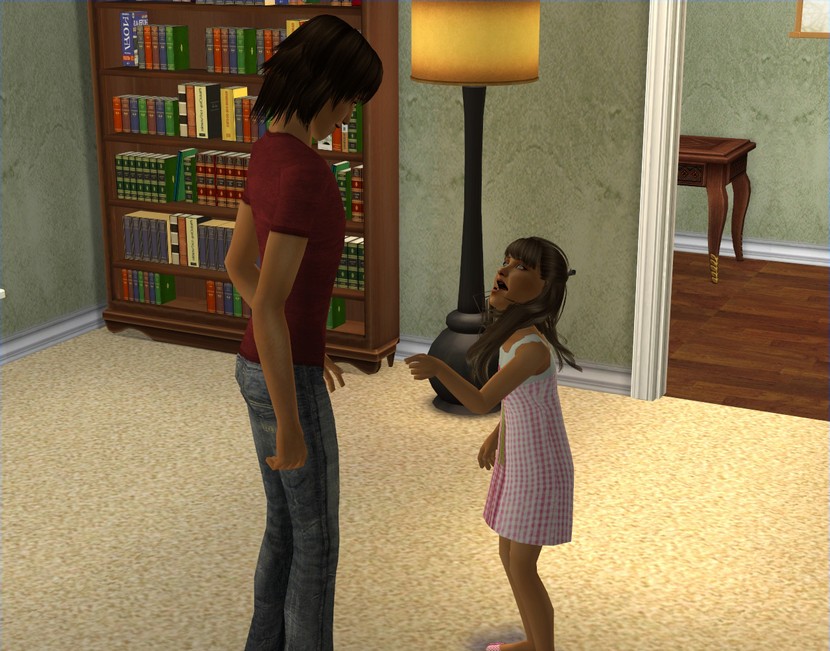 Tim is pretty good with all of his younger siblings and he often keeps them occupied when Cordy and I are busy.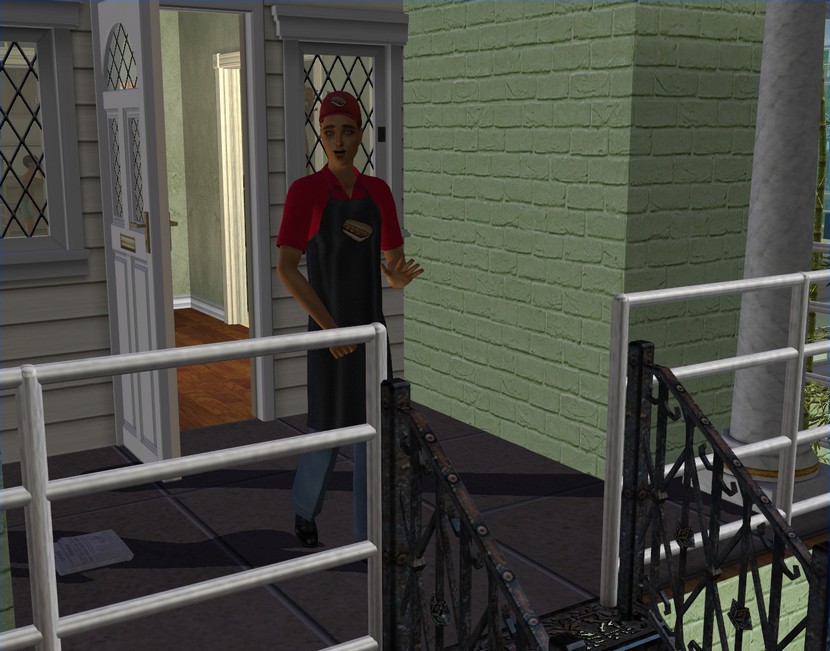 He's 16 now though and is working extra hours at Pluckin' Bell over the summer, just so he has some money to spend to do all the things he wants to do during his break.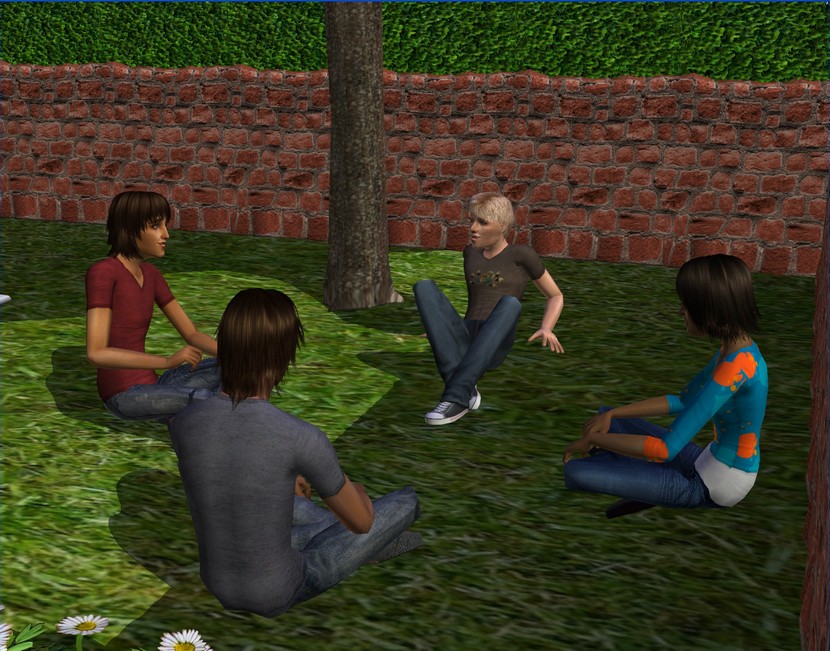 I considered not letting Tim see his friend Mitchell after the Halloween party last year (which was Mitchell's idea) but relented in the end.
He and Mitchell have been spending their summer hanging out with Noah and Jessica. It means Tim isn't as around as much at home as usual.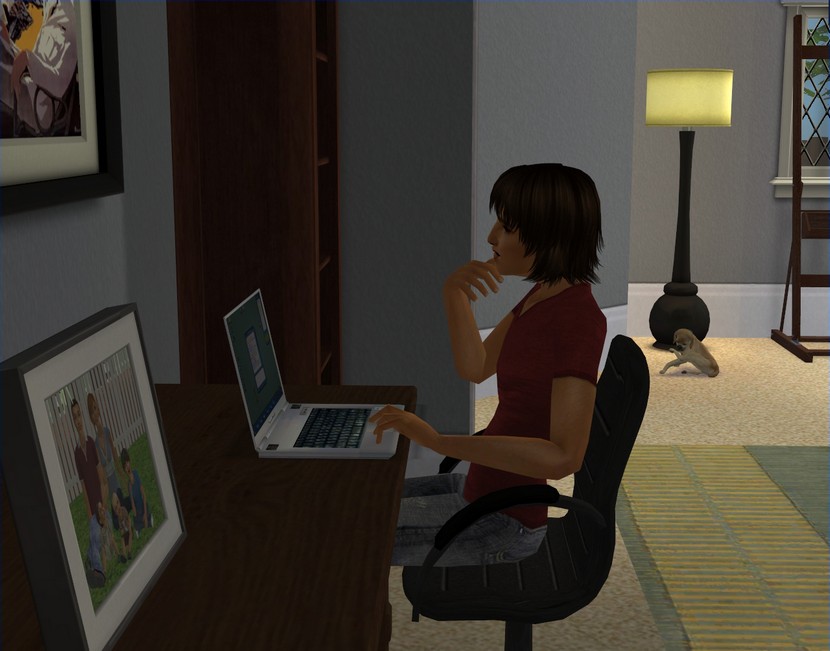 When he is home, he's either reading or he's in the office, studying. He must be the only kid I know who studies during his vacation time.
He wasn't always as diligent; Tim was a good but not outstanding student before. When we grounded him though, he wasn't left with much else to do but study. Once we relaxed the restrictions, he kept up with his school work and has been doing so for over a year now.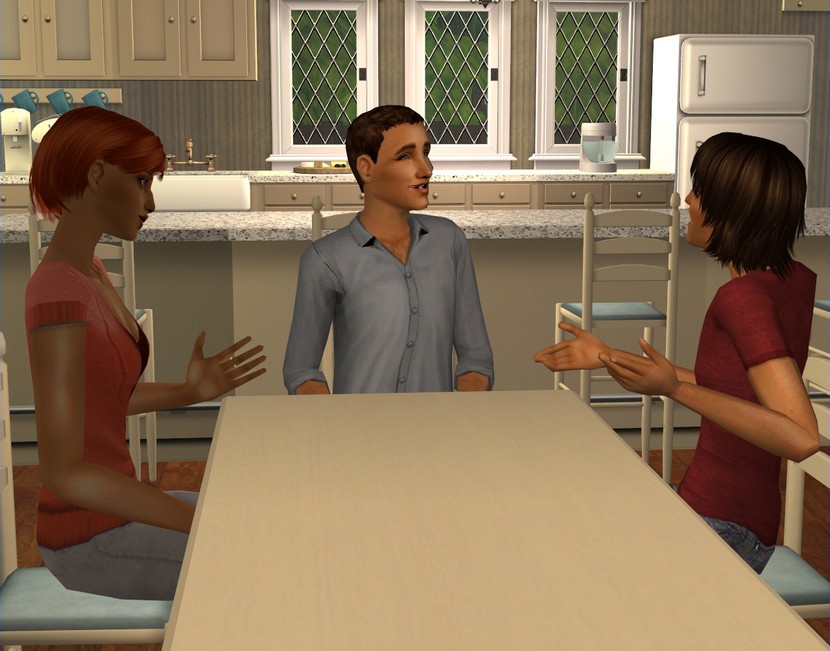 He's so focused these days. The other weekend, he sat us down and told us he was strongly considered going to medical school after his senior year. We were surprised but impressed at the same time. Tim seemed so excited about it.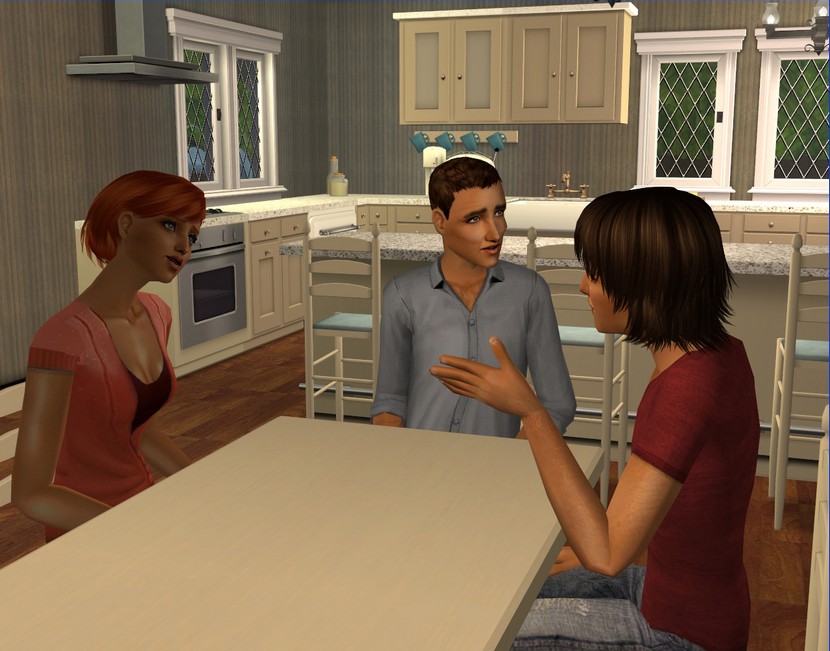 We didn't want to discourage him but we did want to make sure he was aware of how much time and work he was in for.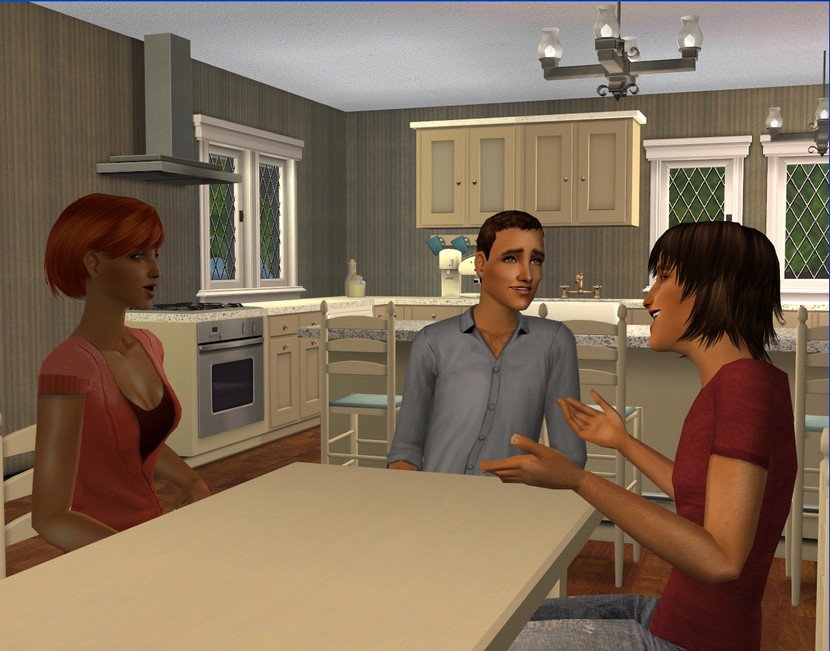 Tim is pretty sure of himself though. He's been reading into it a lot, he talked to his cousin Malcolm who just finished med school himself and he feels certain he can handle it and that it's the right decision for him.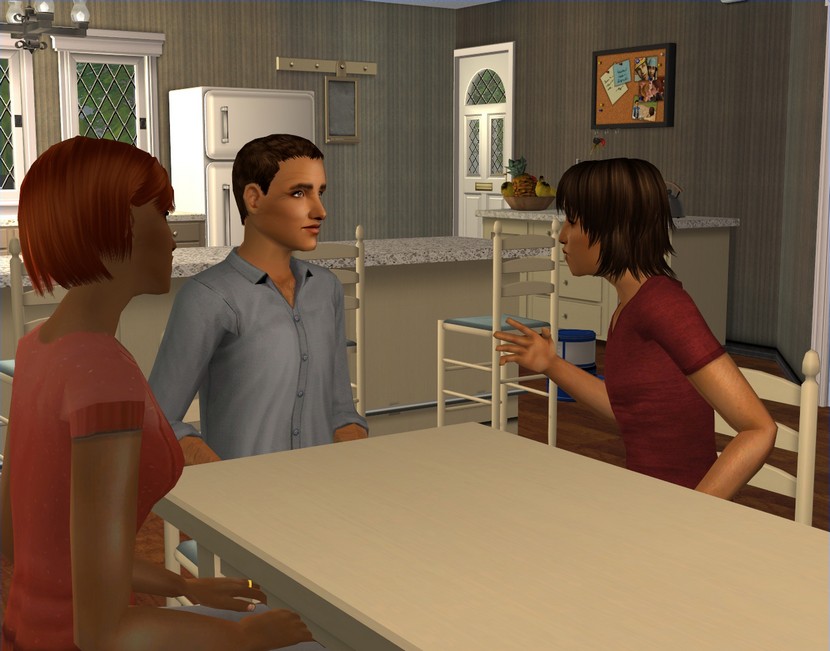 He's expecting us to pay for it all, which is a frightening prospect. It's just so much money.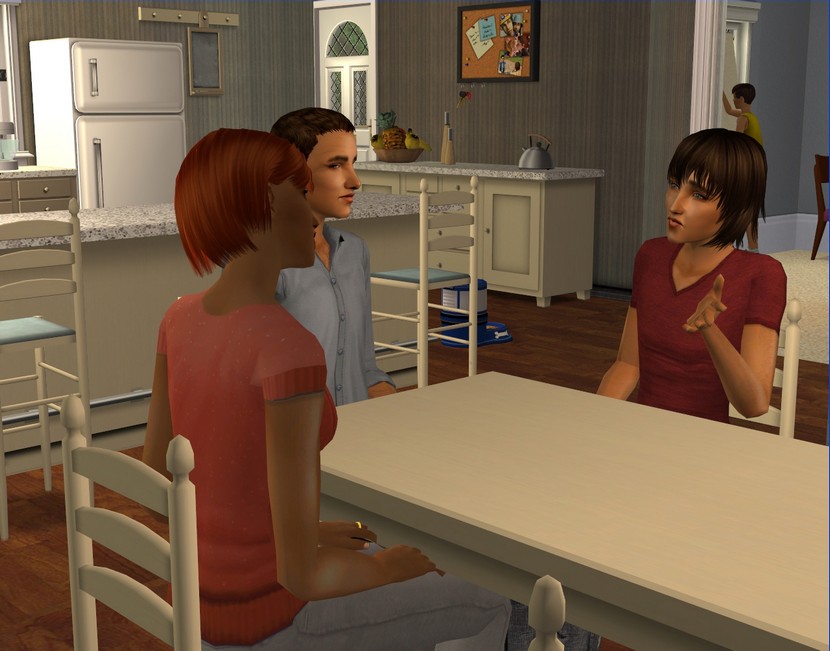 When the time comes, I think we might work out some kind of payment plan where Cordy and I agree to help out with the costs but we have plenty of time to talk about that. I won't rain on his parade just yet.
Extras: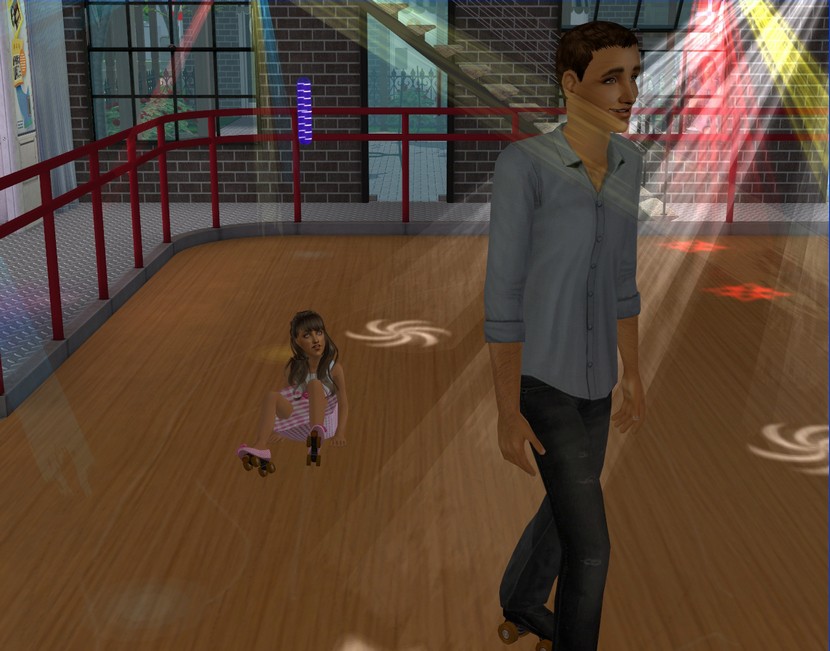 Not only did Eliot spend most of the time at the rink practising his spins (I have never seen a Sim spin autonomously as much as he did - show off!), he also skated past his daughter, who had just fallen down, without so much as a glance behind him!
Notes:
Title is from Summer Day by Coconut Records.

As you may have gathered, Tim rolled the Power Failure ROS this round.

I'm started to try to figure out jobs for my non-career LTW Sims a little earlier these days, so I went through all the criteria with Tim this round and came up with Medicine. It's actually the

only

career he scored 5/5 for (most of my Sims end up with 4 or 5 careers at 5/5), which was interesting. I probably wouldn't have thought of it myself but I think it suits him really well.

Charlotte rolled a few wants to go ice skating (in the summer, WTF?!), so I figure that's where her mind is right now. I do have a figure skater career but I'm not going to set it in stone for her at the moment, seeing she's still so young. Very much a wait-and-see thing.

Tim doesn't seem very interested in romance, so I'm not pushing it. He'll be another late bloomer, I guess.

I can't think who I'd hook him up with anyway.

We'll see what he gets up to in college.