Round 32: January 2036 (Summer)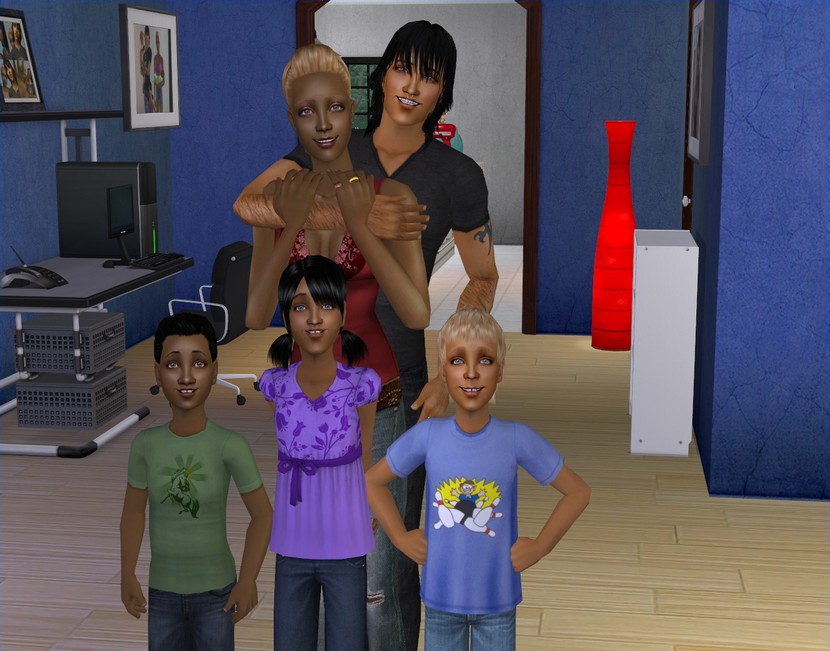 Narrated by Luc Lane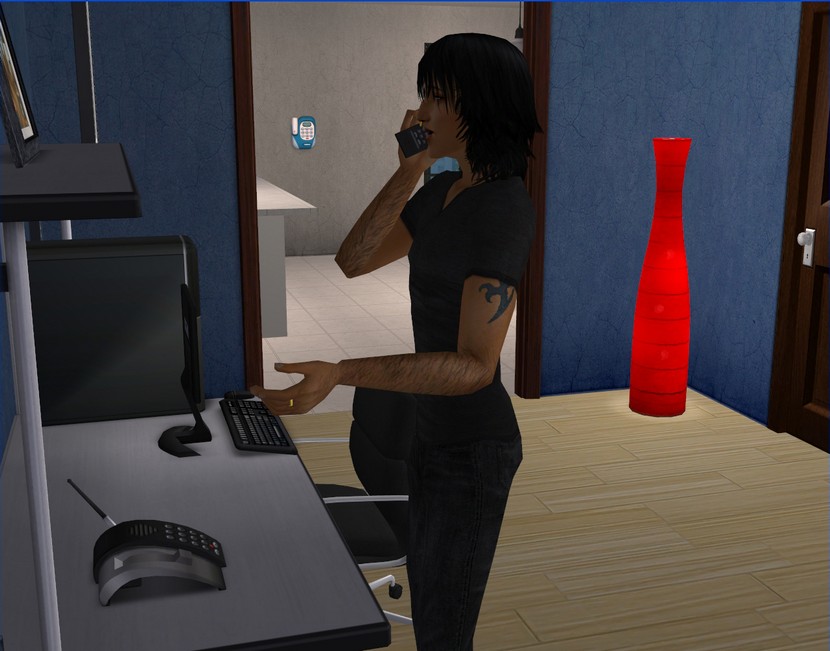 I do so much travelling on my own but seeing the kids still have a couple of weeks before they go back to school, I thought I was time to go away with my family.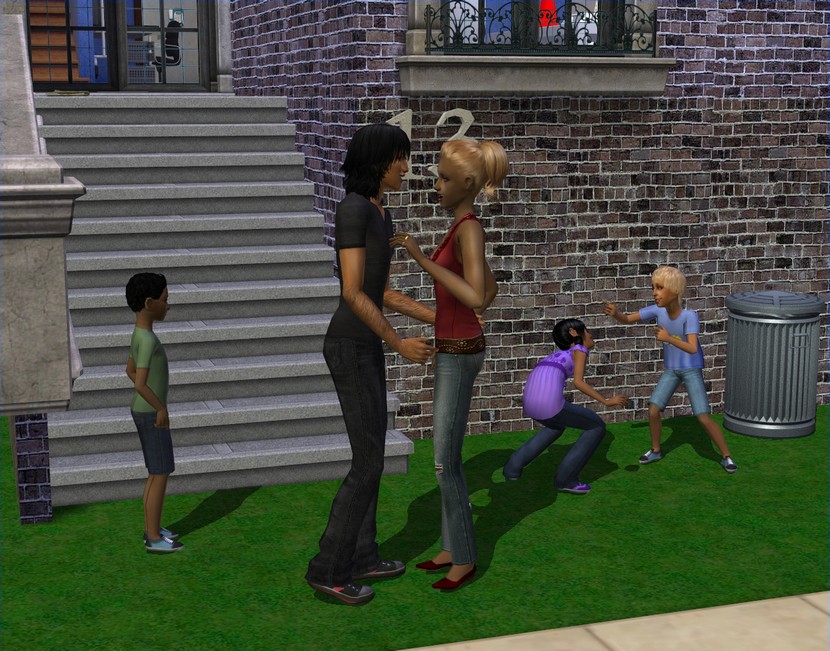 When I tour, I don't really get much chance to relax anywhere before moving on to the next destination, so I was planning on this being a totally different kind of trip.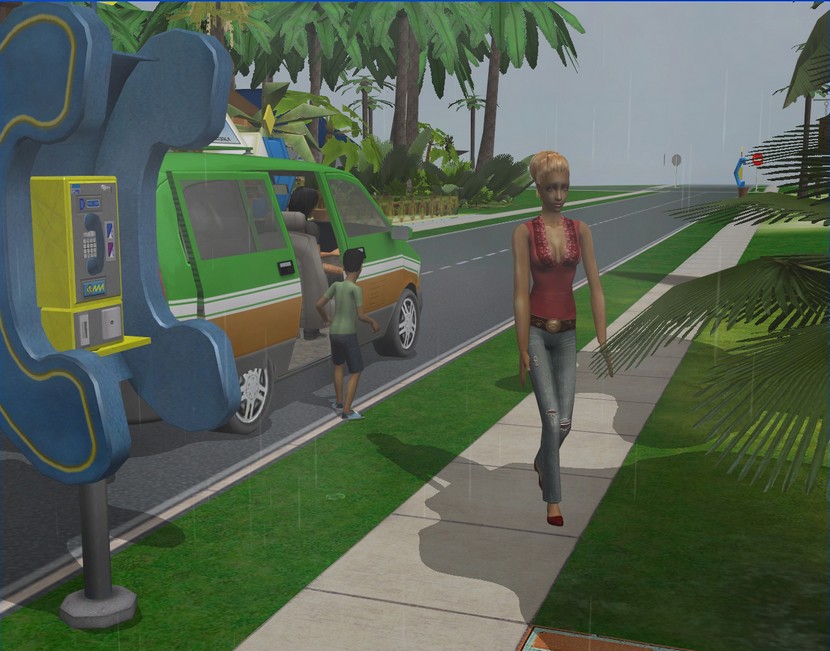 When we arrived at the hotel though, it was pouring with rain.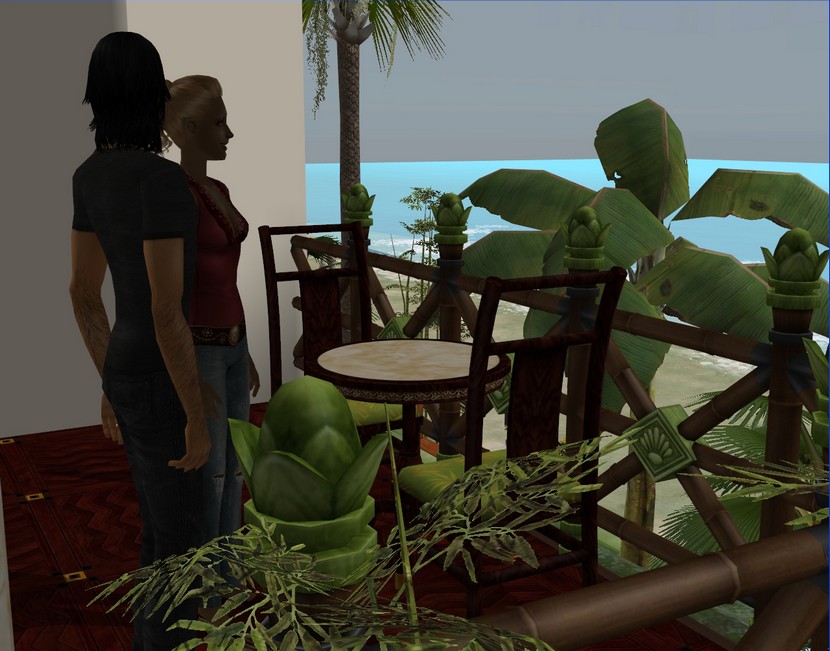 It was kind of depressing to stand on our balcony looking at a beach we couldn't enjoy but Asha was just so happy to be travelling.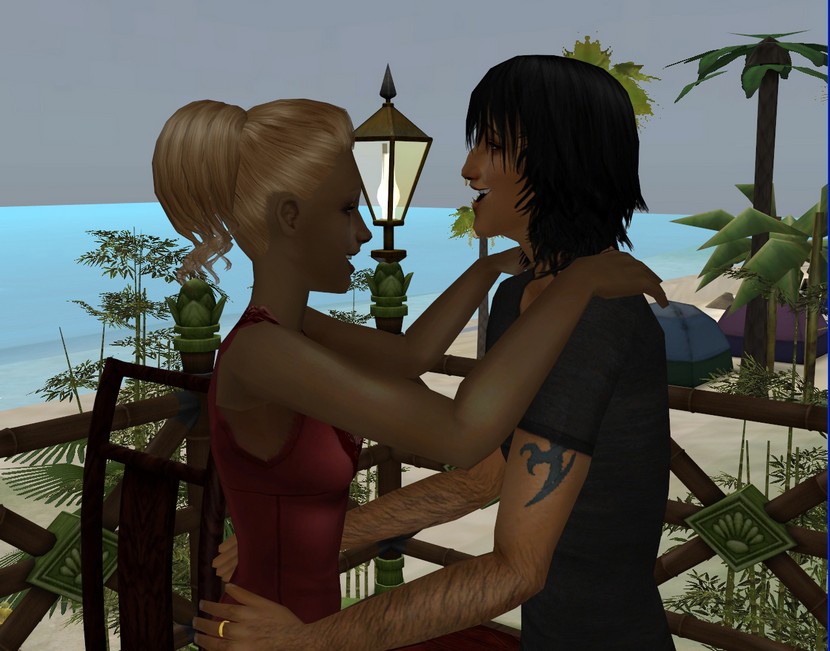 Asha's family never had the money to go anywhere when she was growing up. And when we got married, we had a six-month-old baby, so a honeymoon wasn't really on the cards.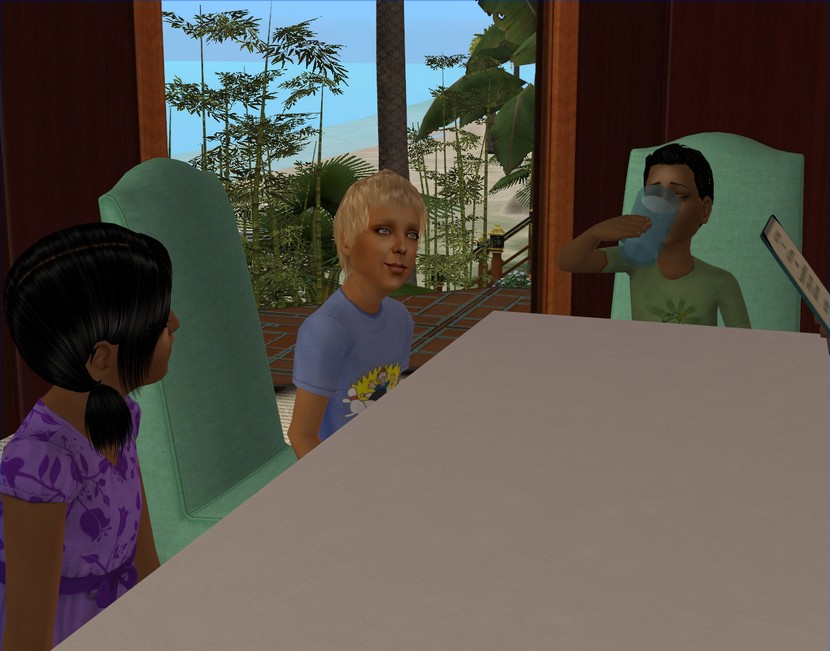 Not that we were expecting this trip to be very honeymoon-like, with Ruby, Marcus and Felix in tow.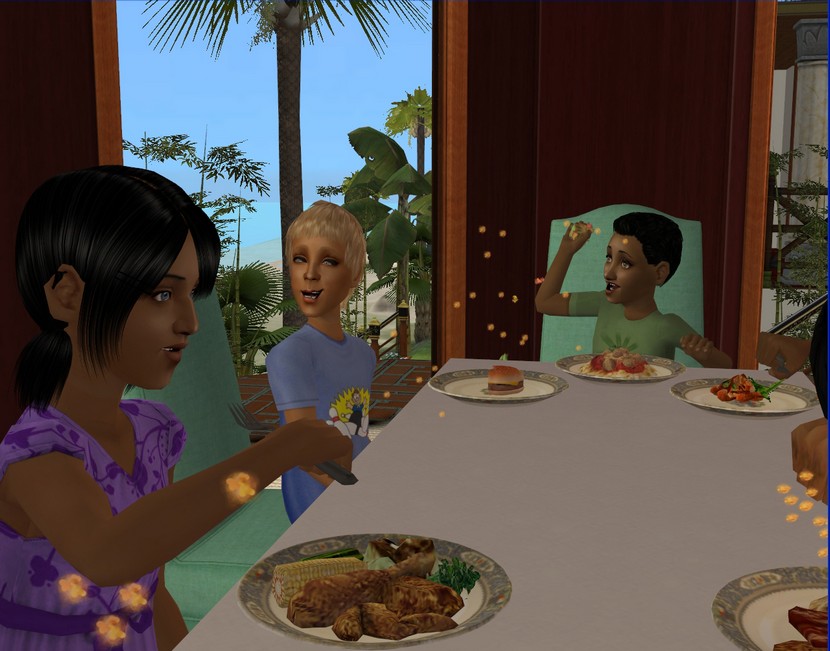 Lunch in the hotel restaurant with the kids was certainly an experience.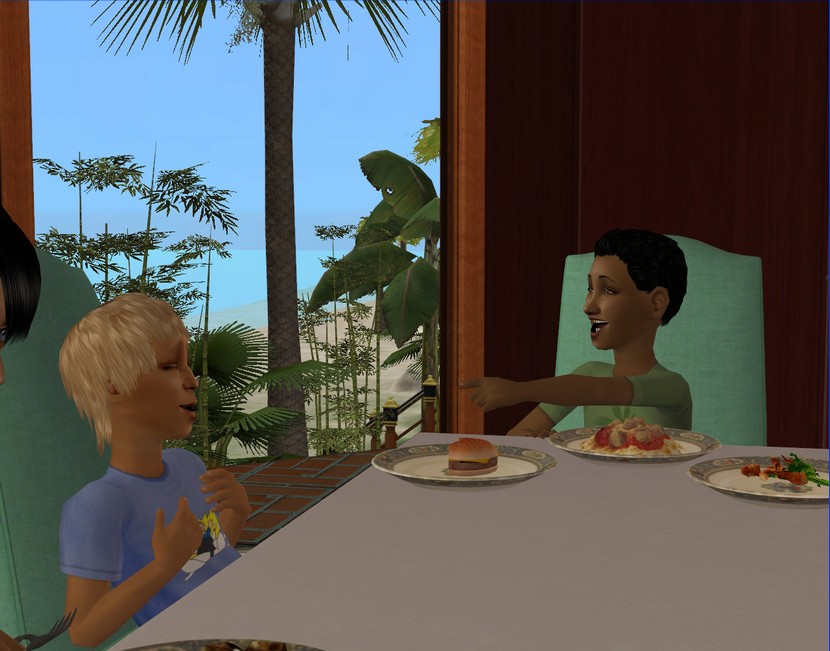 Felix decided to throw some spaghetti at his brother's head. Not the kind of behaviour that's really appropriate for a restaurant.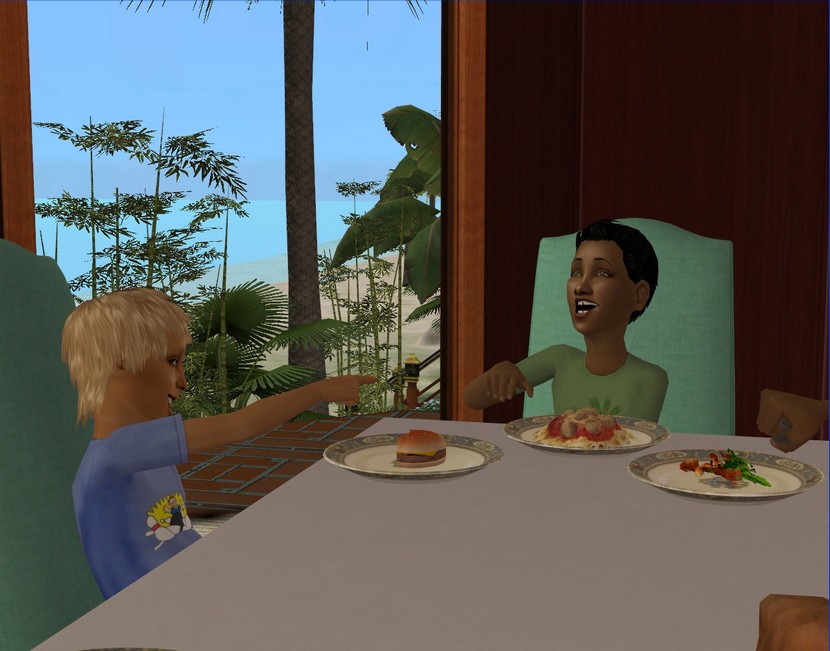 Both he and Marcus thought it was hilarious though.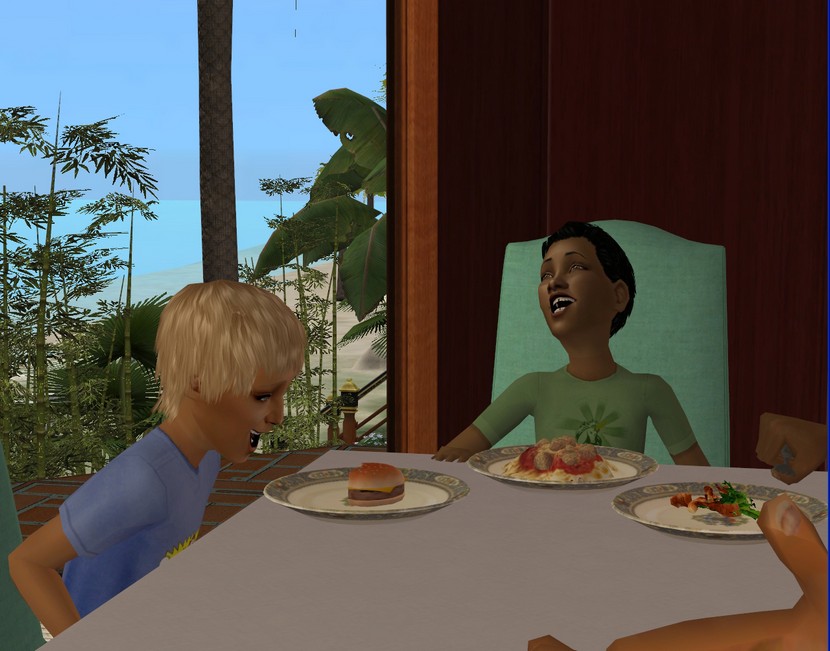 I probably should have told them off but they were laughing so hard and I didn't have the heart to.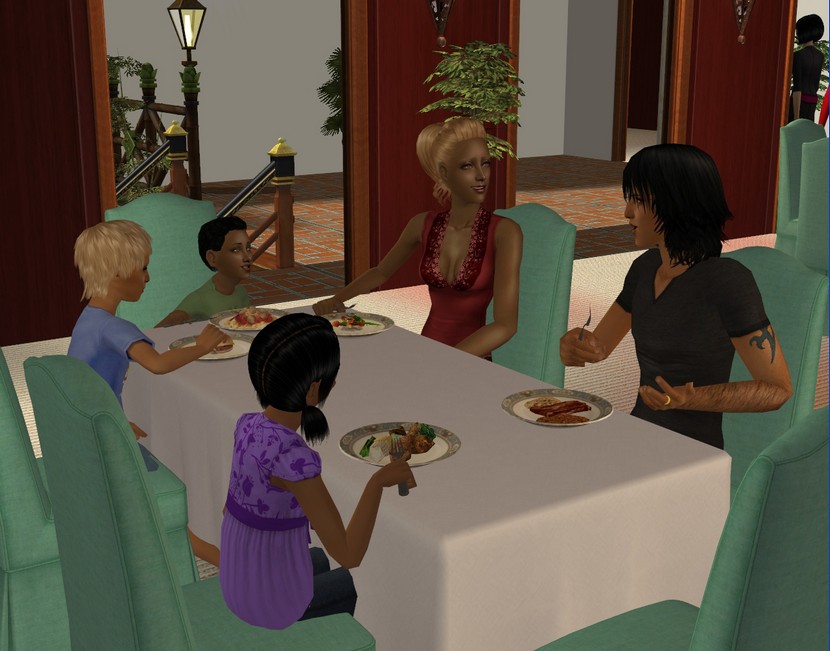 That kind of thing happens a lot. I'm away so often that I don't really want to spend the time I have with them yelling at them.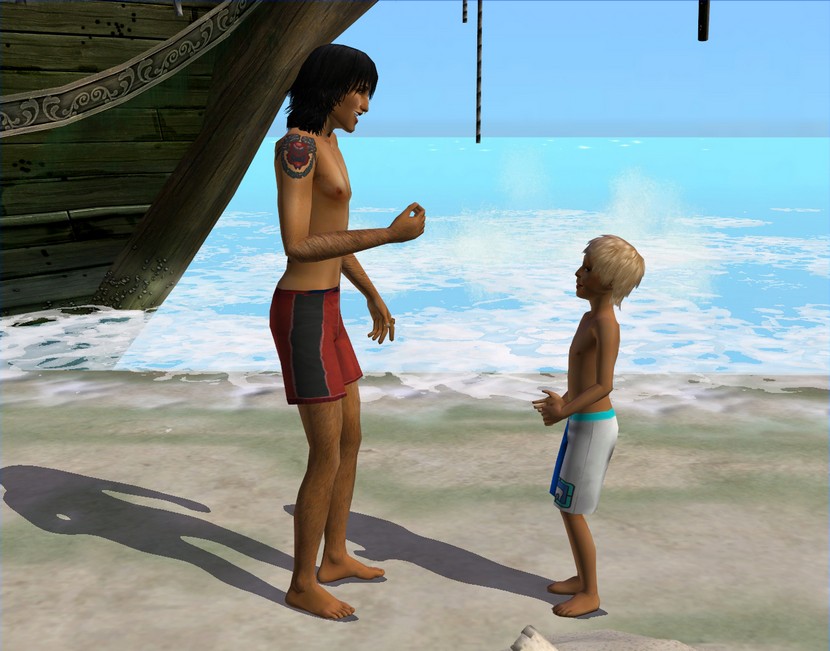 I'd rather just do fun stuff with them.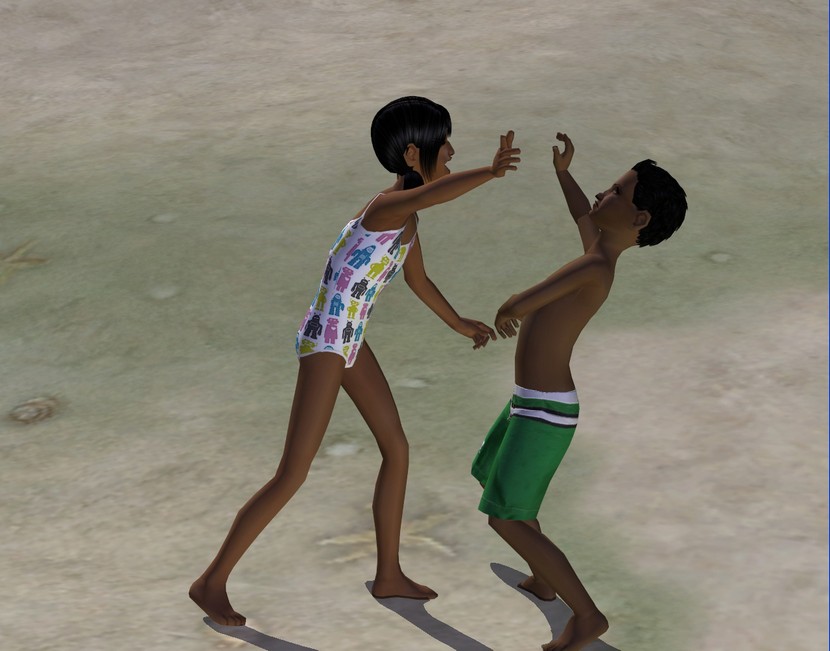 Most of the mischief they get up to is just regular sibling stuff anyway. All brothers and sisters give each other a hard time occasionally.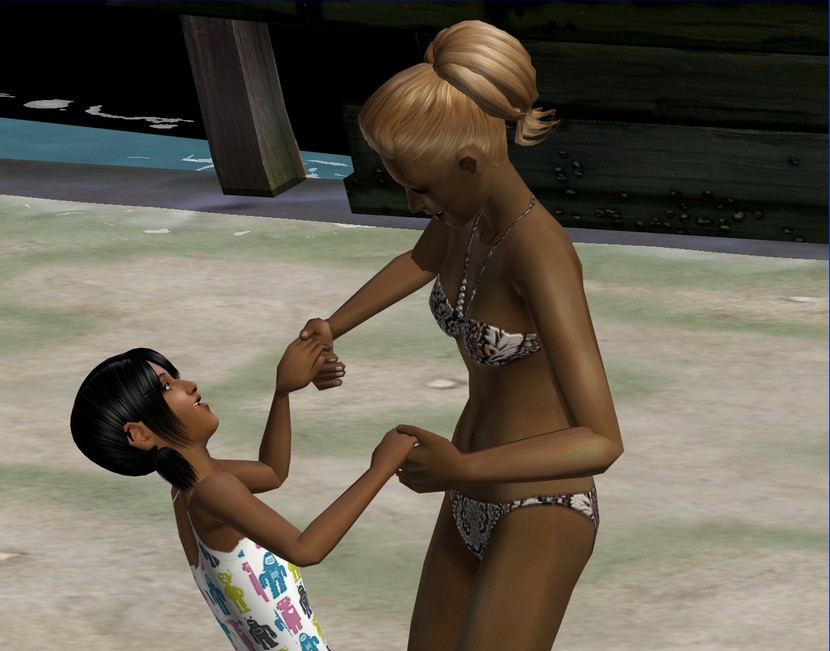 The rain on the first day didn't last long, so thankfully, we got to spend a ton of time on the beach.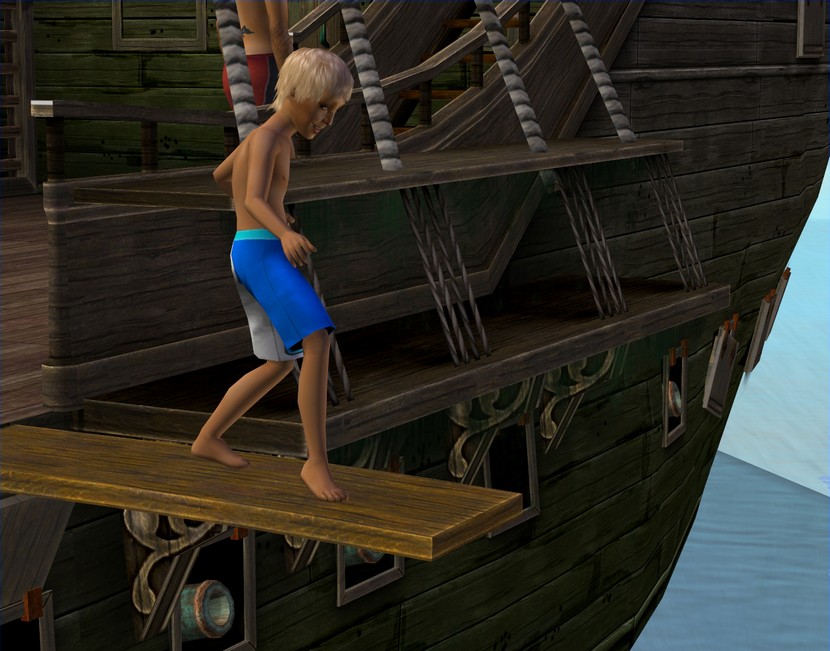 On one of the beaches, there was an old shipwreck the kids really loved.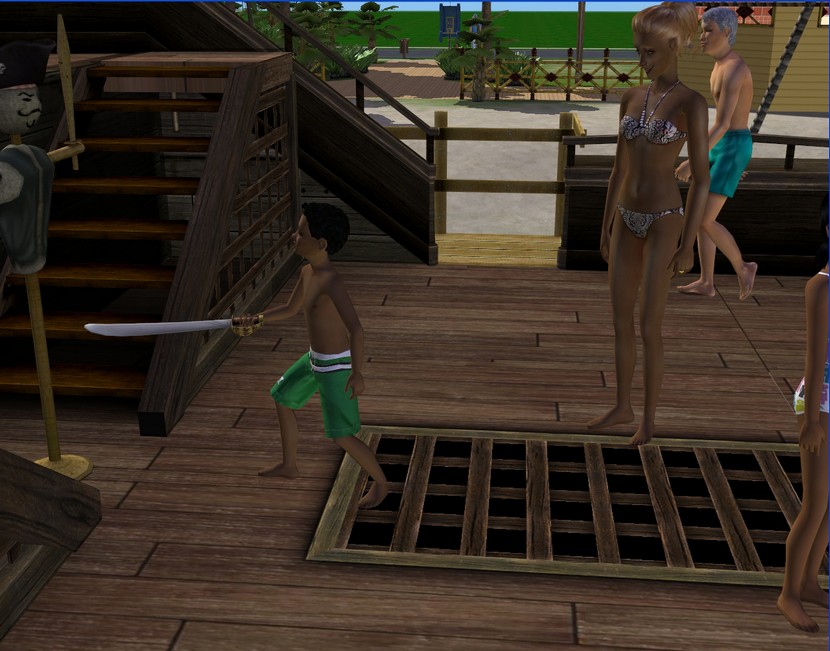 I don't think Asha or I ever thought we'd spend so much time playing pirates on an old ship but it's amazing the stuff you find entertaining when you have kids.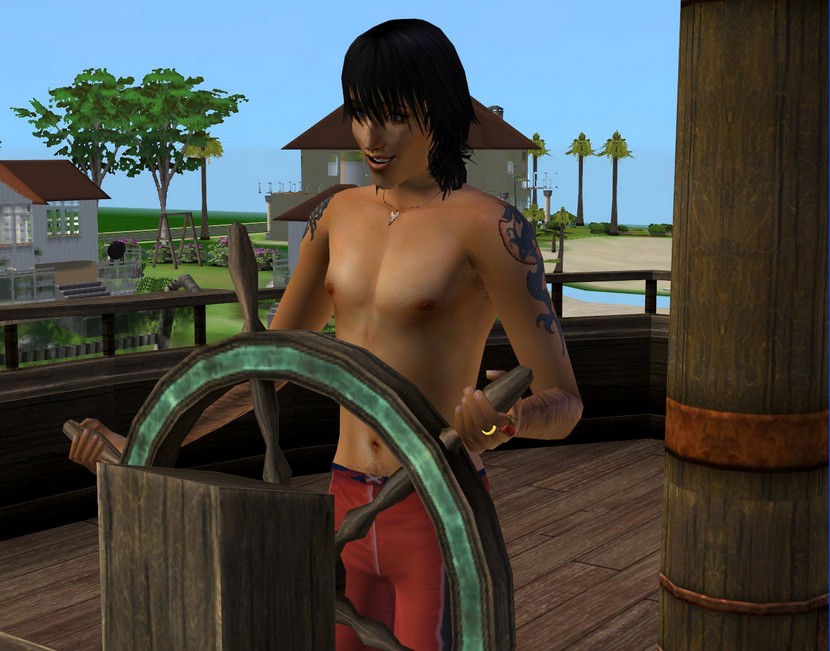 Which is a good thing. It's almost like being a kid again yourself.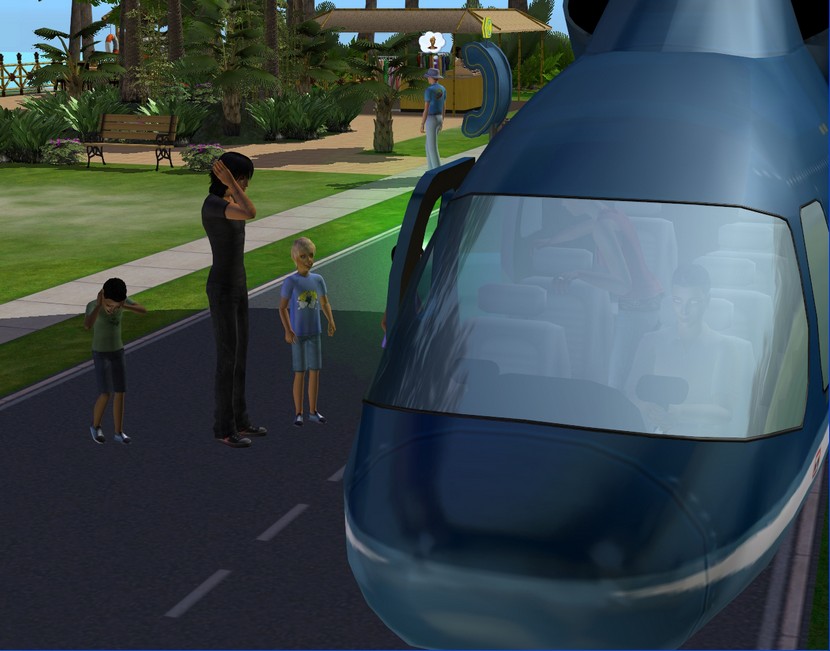 The helicopter tour was $200 per person but totally worth it. A few years ago, we couldn't have afforded to drop $1000 for an afternoon's entertainment but things are a lot more comfortable for us now.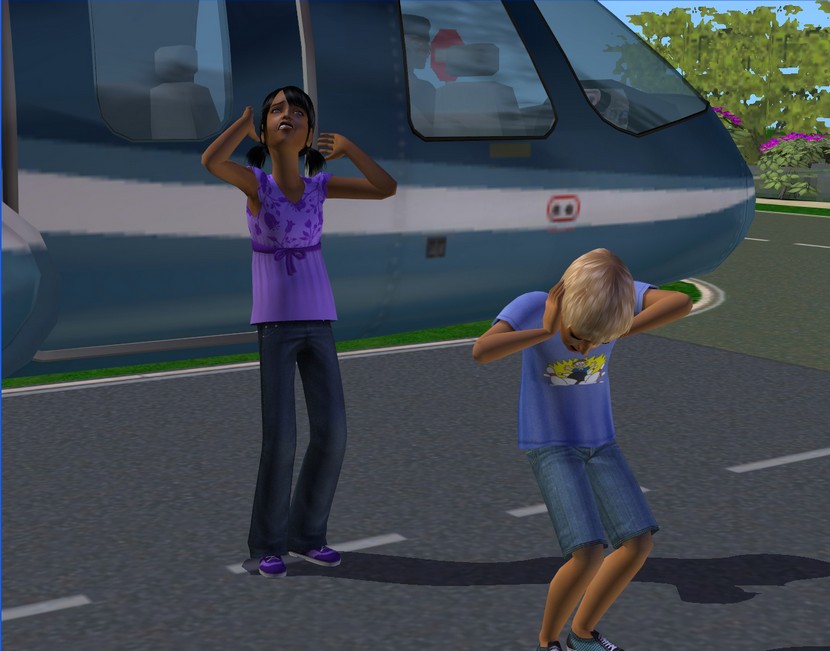 Apart from the noise, the kids loved the 'copter.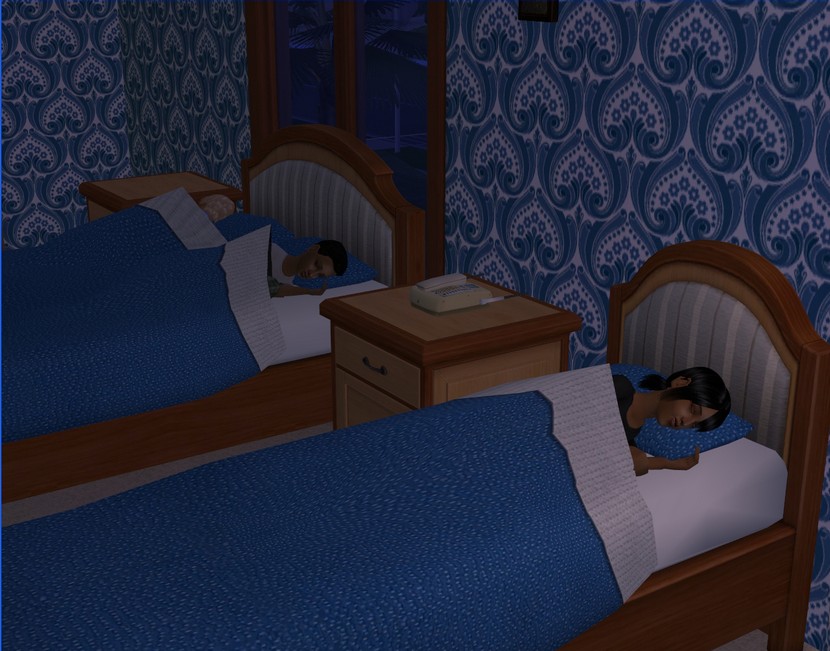 We got the kids their own room at the hotel: Ruby in one bed and the boys sharing the other. They were so tired every night that they just conked out immediately. We didn't hear a peep from them until morning.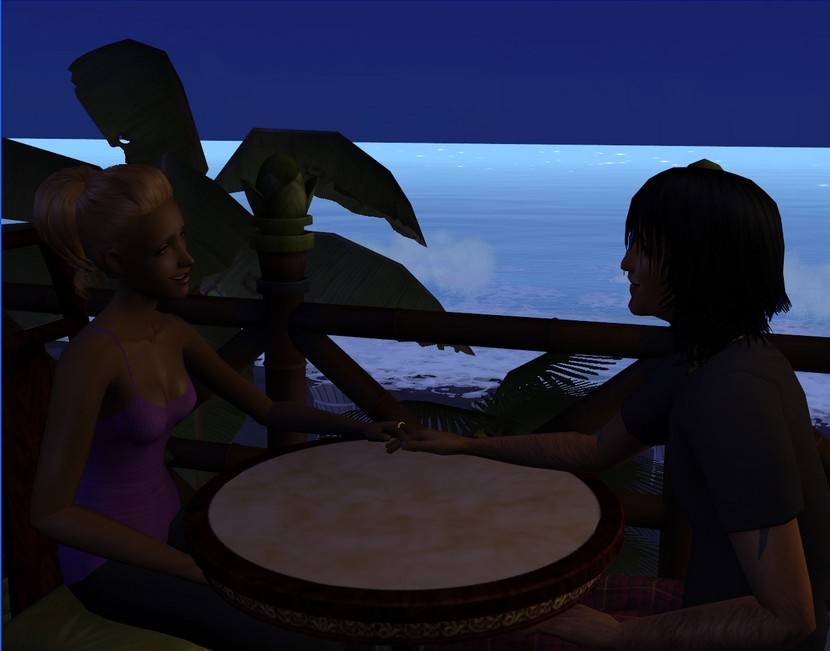 Which gave me and Asha the whole night to ourselves.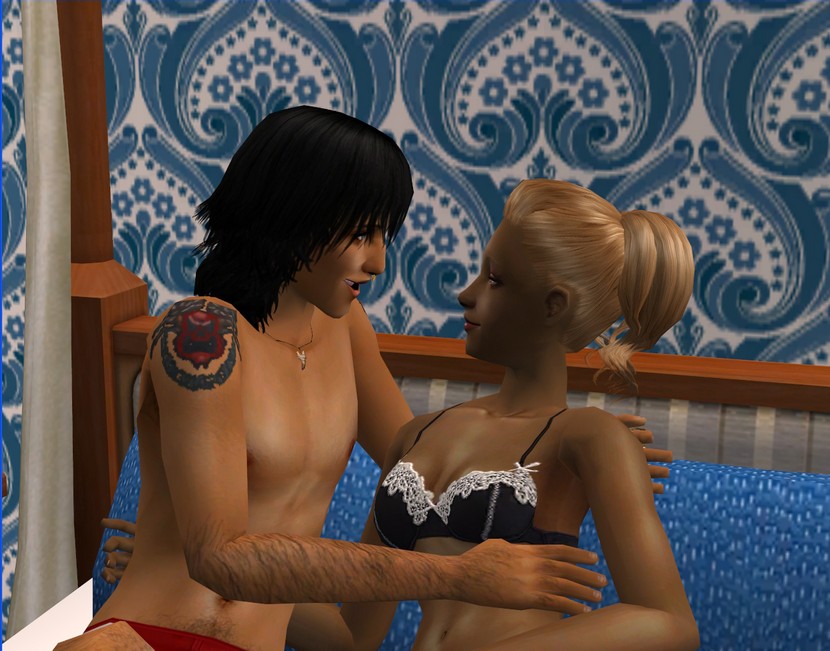 It wasn't really honeymoon-like, knowing the kids were across the hall, but it was nice.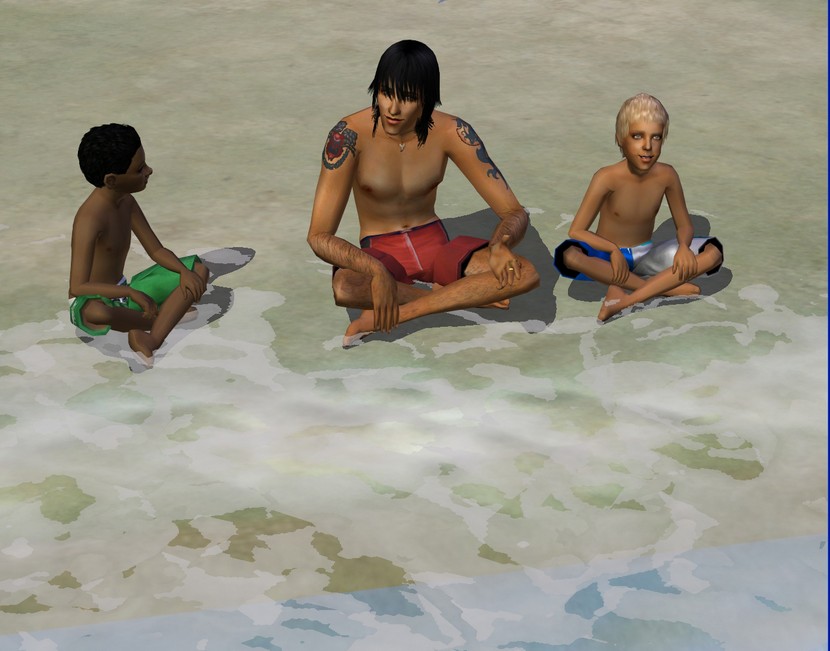 By the end of the trip, the kids were so worn out. They're not usually willing to sit still for long at all but they'd be ready to crash before dinner time on our holiday.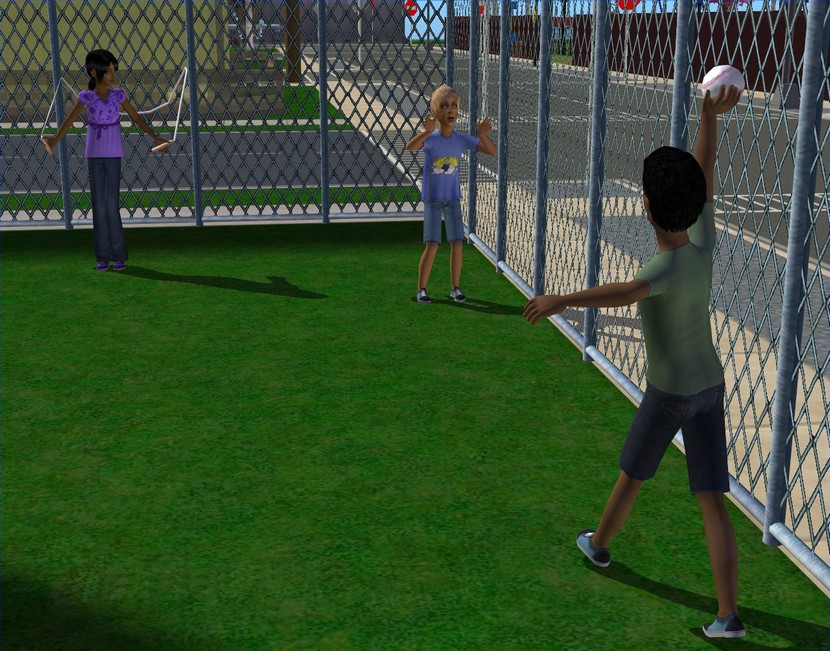 Once we got back home, they were back to their usual, energetic selves.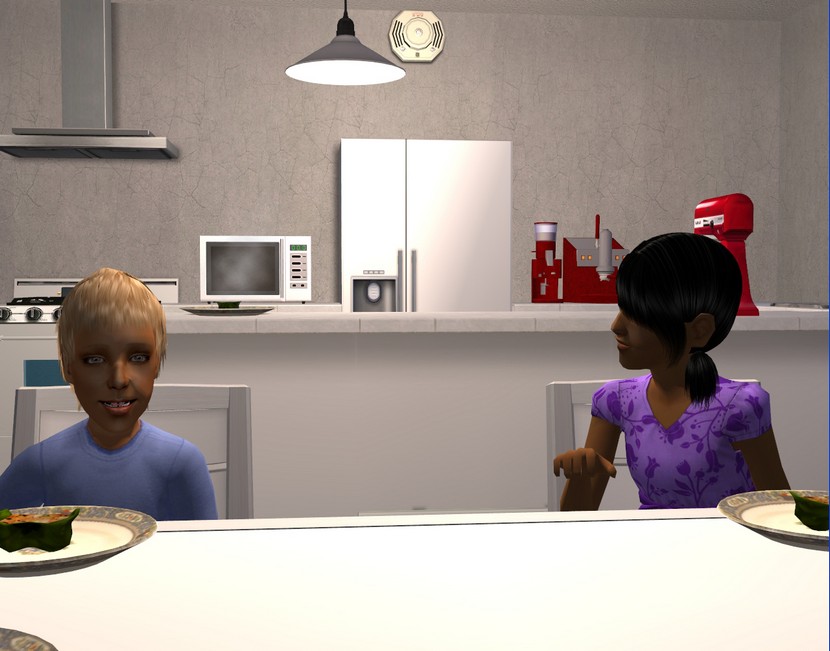 Ruby and Marcus are both excited about going back to school. It's a social thing for Ruby but Marcus really loves the learning side of it as well.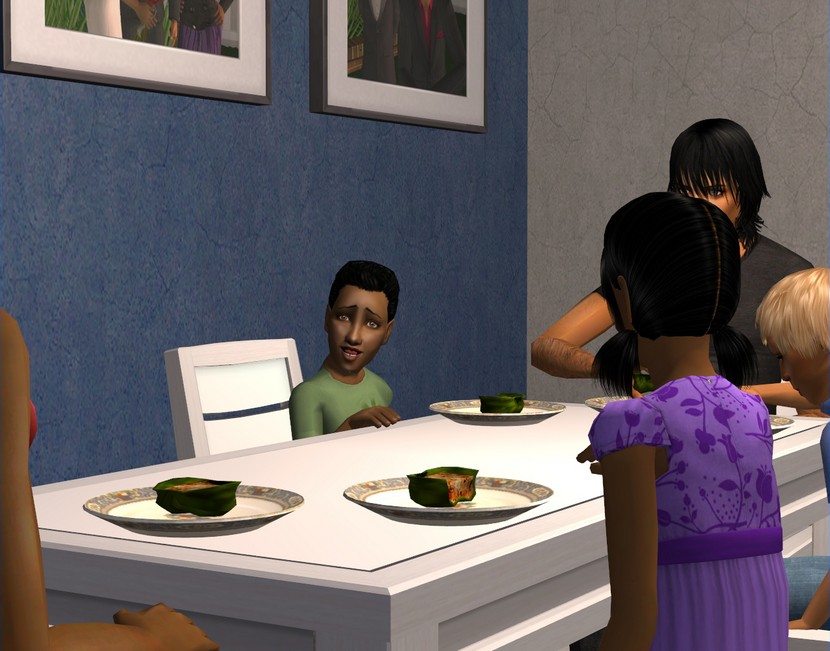 Felix is a different story. The kid is going into kindergarten and he's already decided school sucks. He couldn't believe it when Ruby told him he had another 12 years of it left!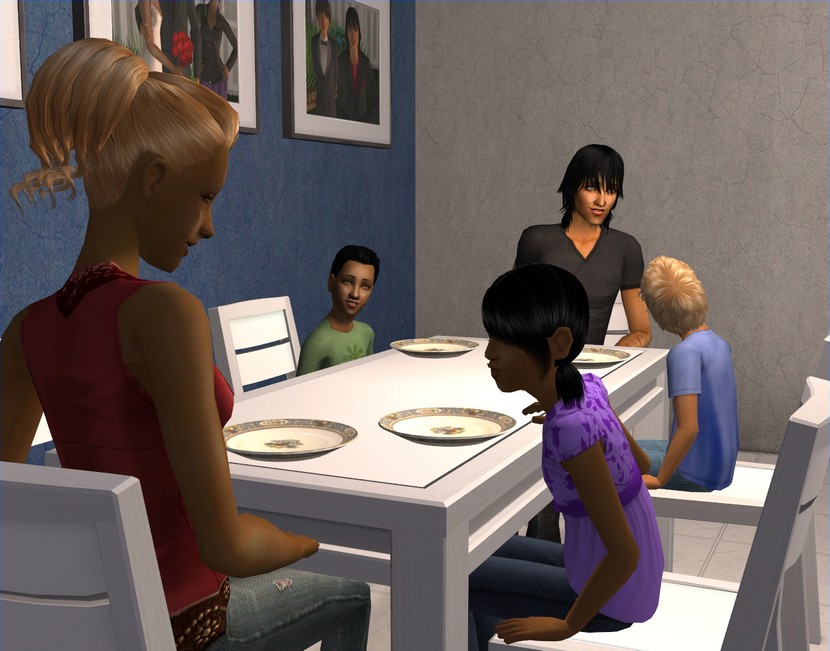 I'm making an extra effort to enjoy this family time while it lasts. I don't think I realised how much I'd miss it when I started touring so much, so I'm trying to be home every night for dinner and doing the "quality time" thing with Asha and the kids.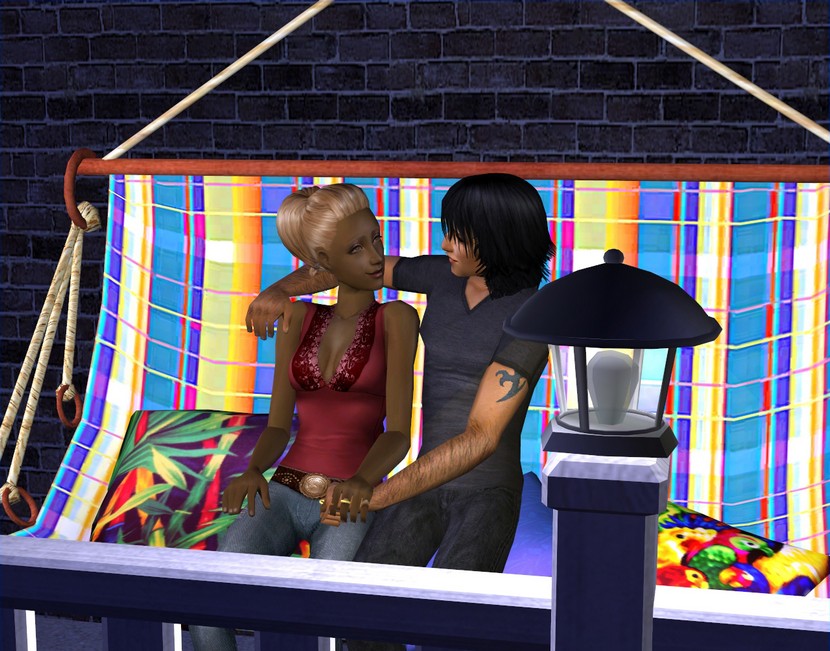 Soon enough, I'll be going back out on the road. Then I'll be back here for a while before I have to go out again.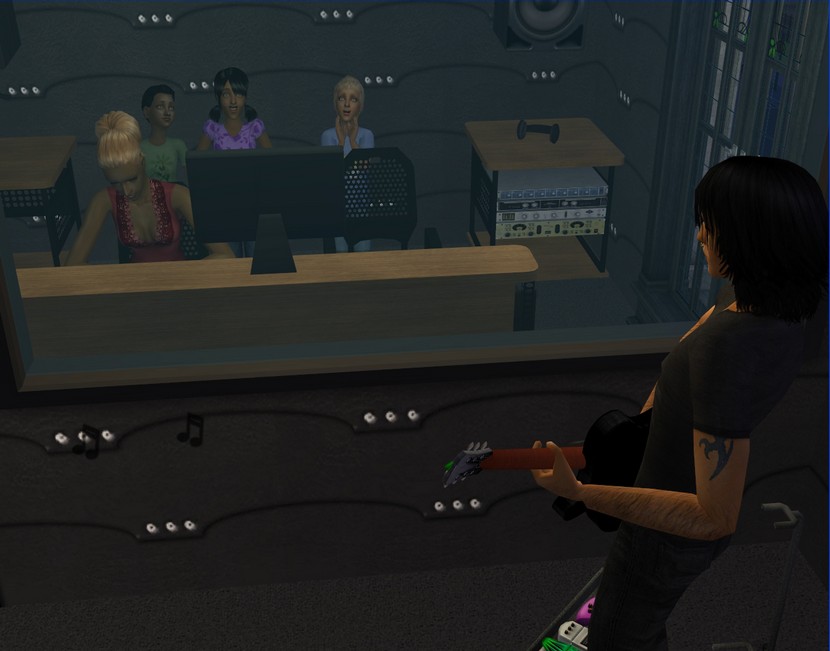 I'm away a lot, so I work from home whenever I can. We went into debt to build this recording studio but it was the best money we ever spent.
Notes:
Title is from Green by Goodshirt.

Poor Luc and Asha have had that vacation want locked since they got married. Ruby is 9, so that's like 8 years now!

Speaking of, I am so damn sick of it raining every single time I send my Sims on vacation! I ended up turning it off a few hours after they got to the hotel, because it's getting ridiculous. Why would people want to go to this beachy place if it rains all the damn time?

I'm imagining Luc's schedule is something like two months on the road, one month at home, so this was his "off season". It's realistic for him to be at home right now, because it's summer in Sullivan, so there'd be plenty of shows for him to play.