Round 32: October 2035 (Spring)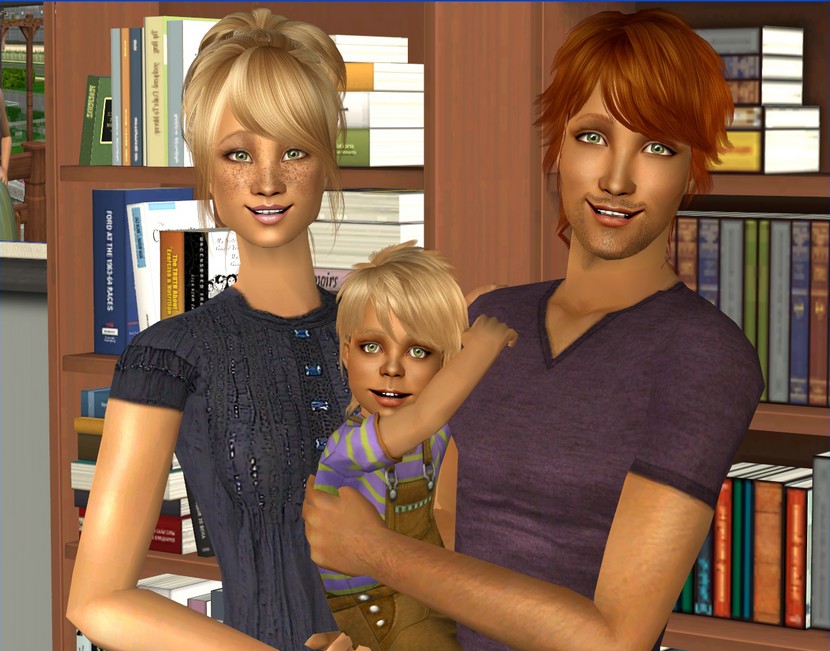 Narrated by Susannah Carmody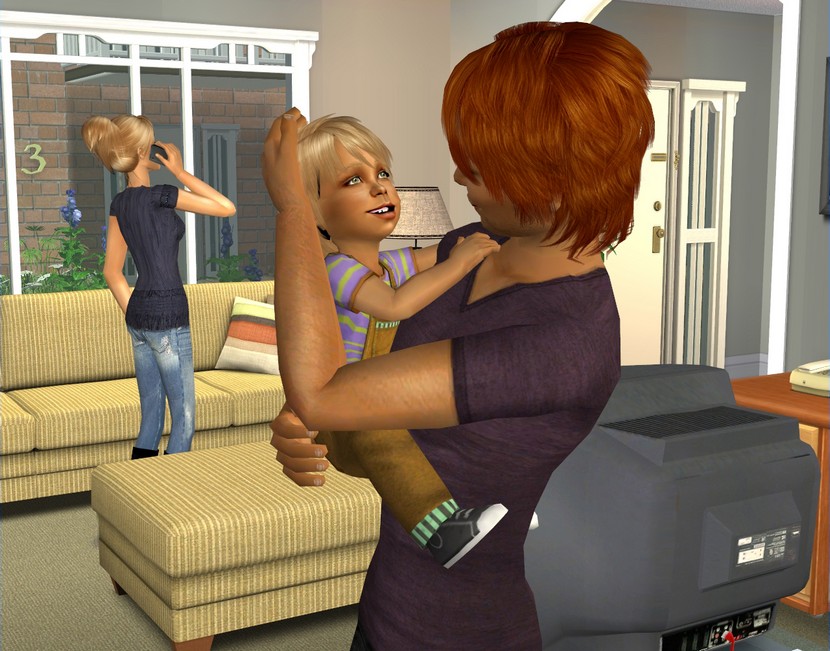 Much as we love him, Sam and I definitely not had an easy time with Zac since he was born.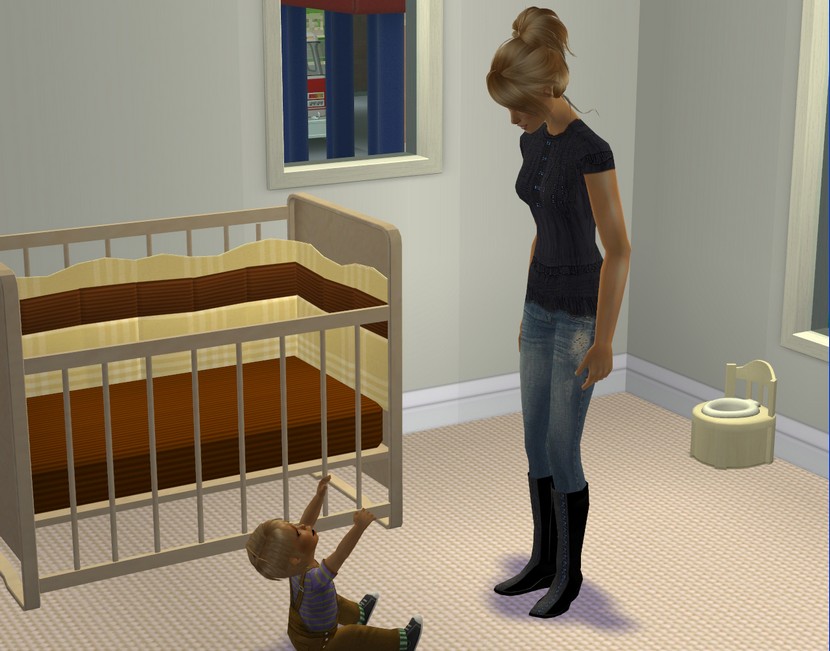 Since birth, he's been very demanding of our attention and it gets exhausting. He wanted to be held constantly and even now, he's always wanting "up".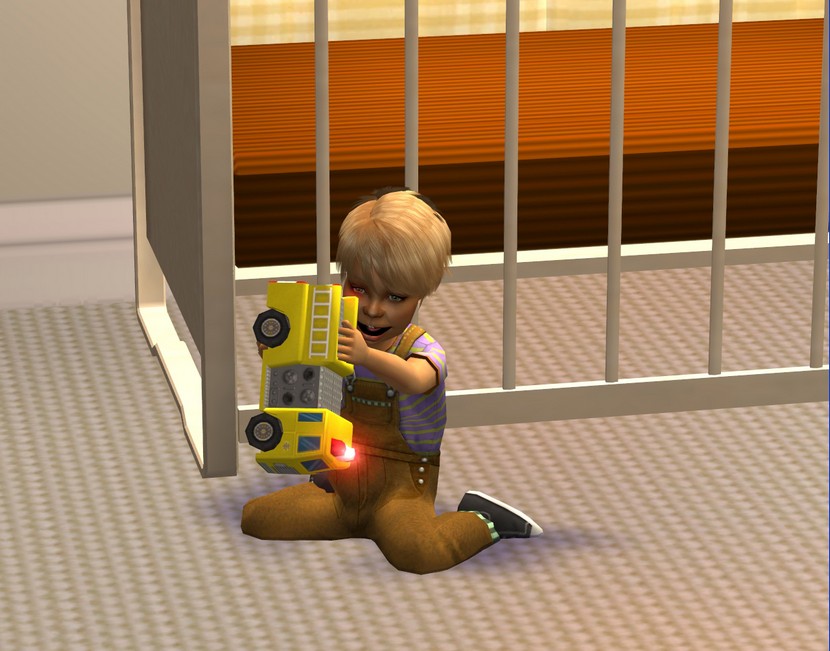 It's only recently that he's taken any interest at all in his toys, though we have certainly been trying before now.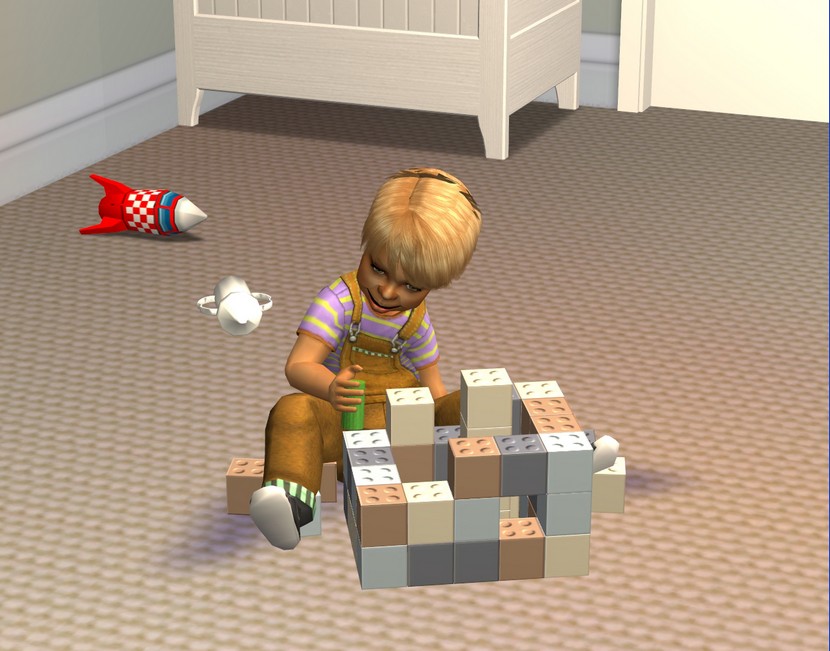 It's a relief to be able to put him down with his blocks and know he'll entertain himself for 20 minutes or so.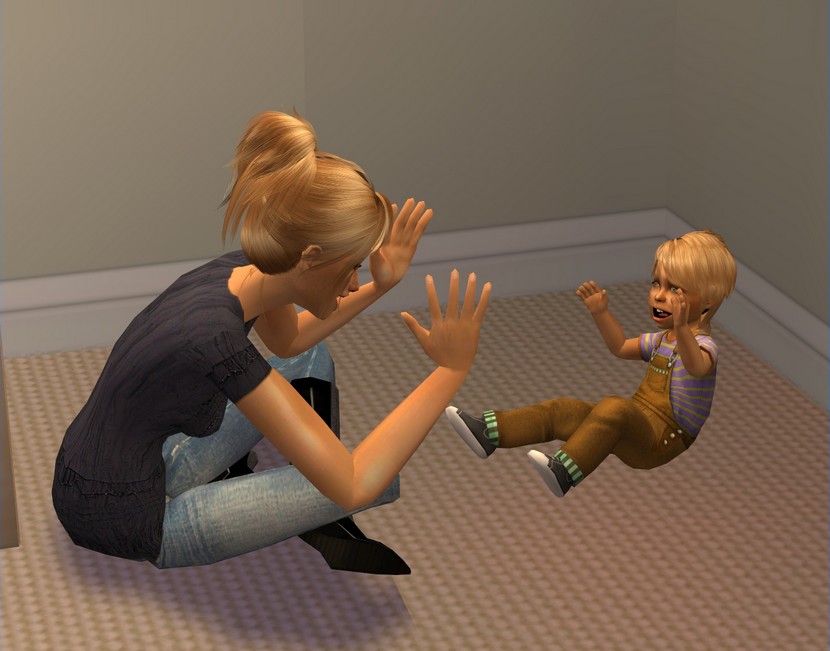 There have been enough happy moments with Zac that make the not-so-great ones worthwhile.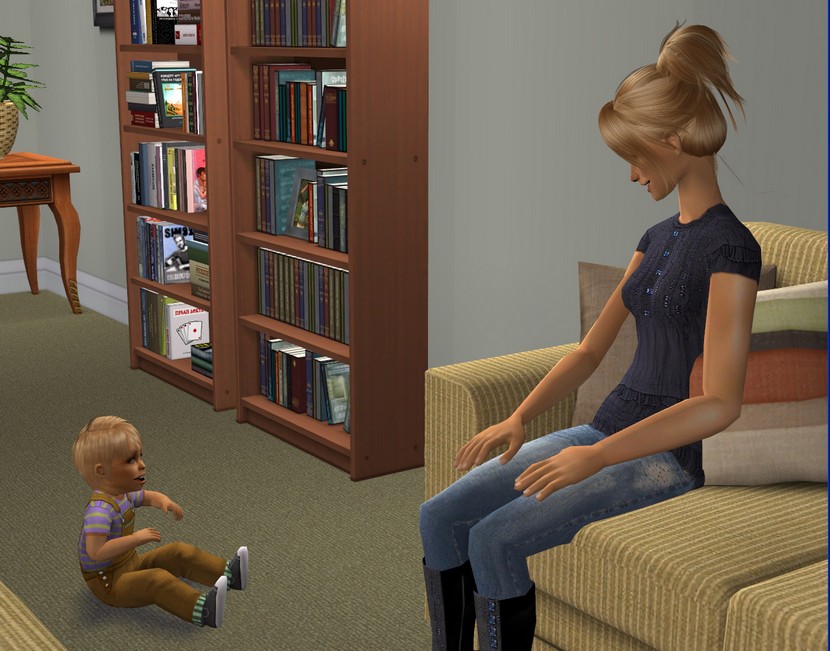 Zac is very social and he's always trying to "talk" to us about something or other. He doesn't know many words yet, so it's mostly babble but it's exciting to watch him try.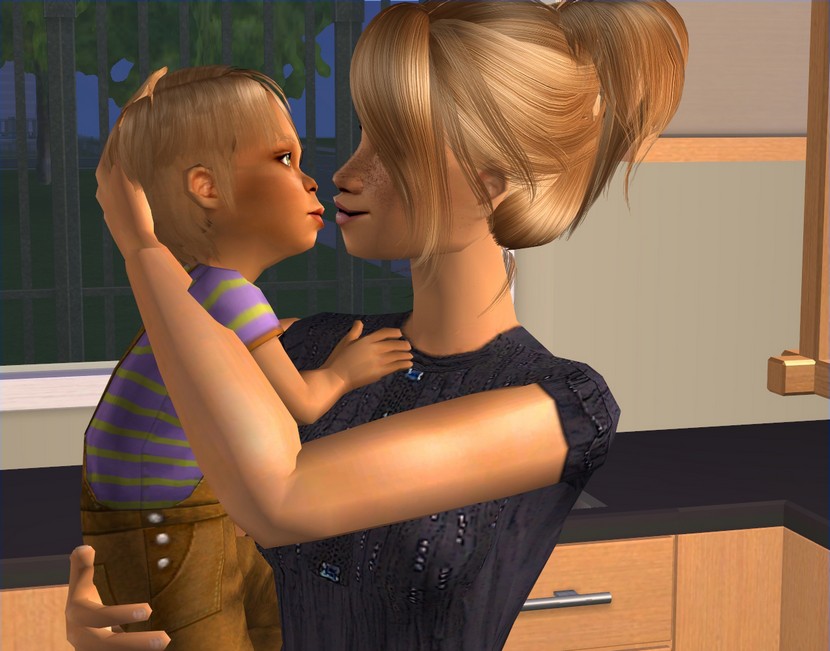 He has his moments, like any toddler, but he's very sweet too and is very free with the hugs and kisses.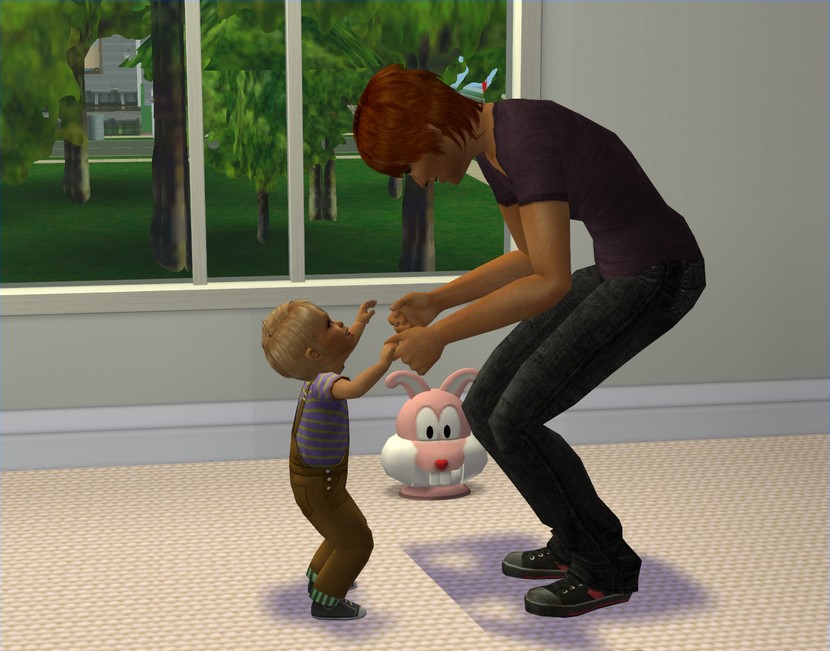 I didn't really know how Sam would be as a dad. My nephews have taken a liking to him but hanging out with other people's kids is different from having your own.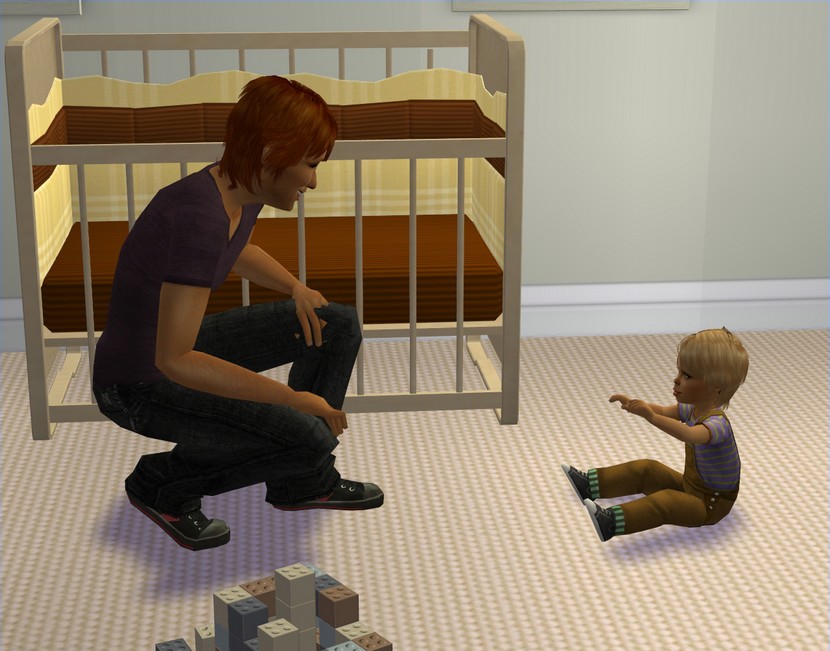 Sam is a fantastic dad though, so I didn't have anything to worry about.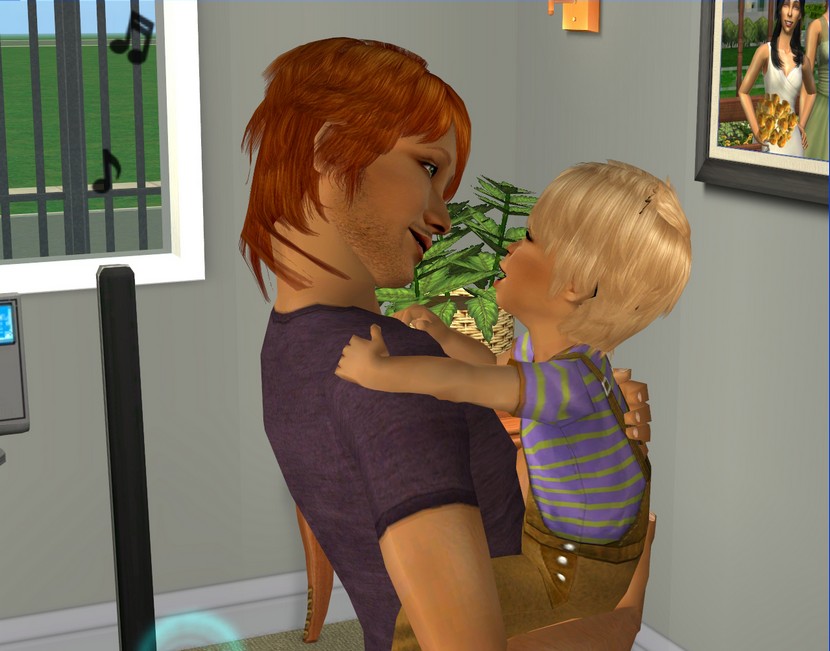 Already, I can tell that Sam and Zac are scarily alike. I hope that means they'll be close as Zac gets older and not clash, as can sometimes happen.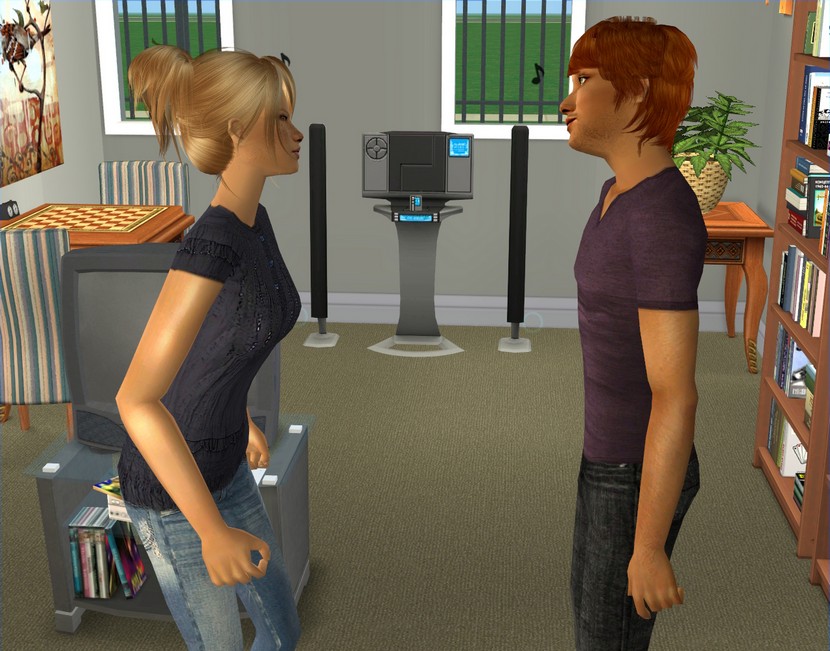 As a couple, Sam and I have been having our share of issues lately and that has been really difficult.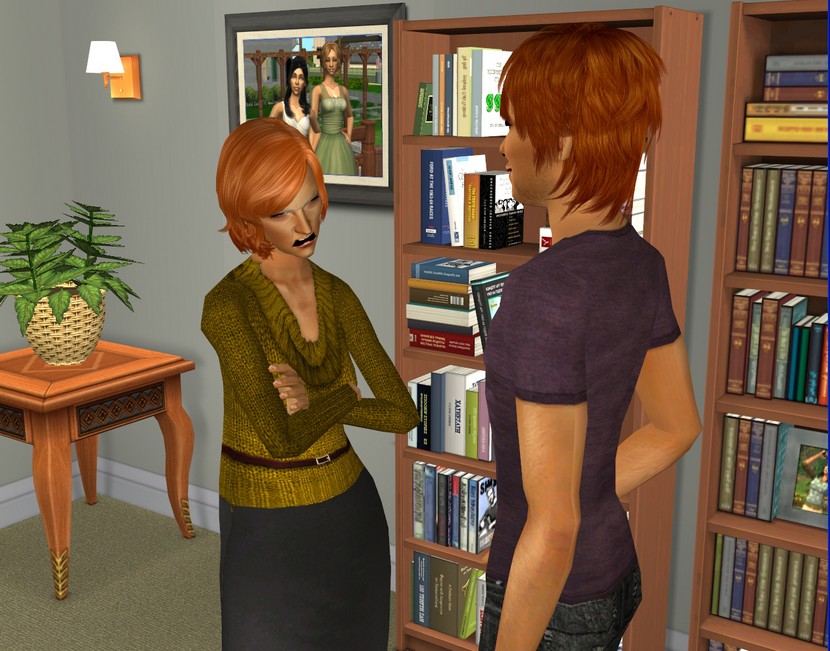 Sam clashes a lot with my mother and is not really willing to take steps to try and bridge the gap between them.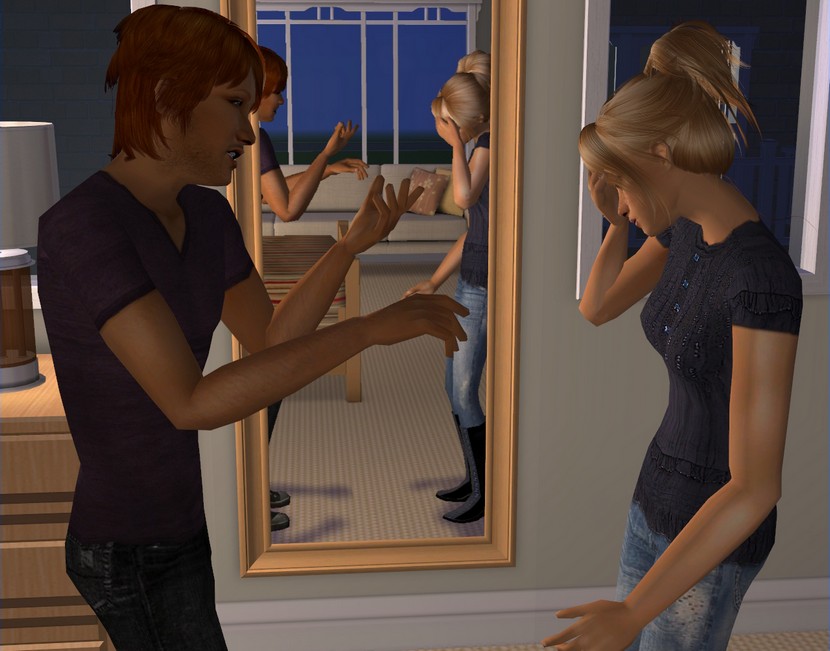 I've asked him to make more of an effort to meet her halfway. He thinks he's done his part, when they first met and he's not really willing to try any more.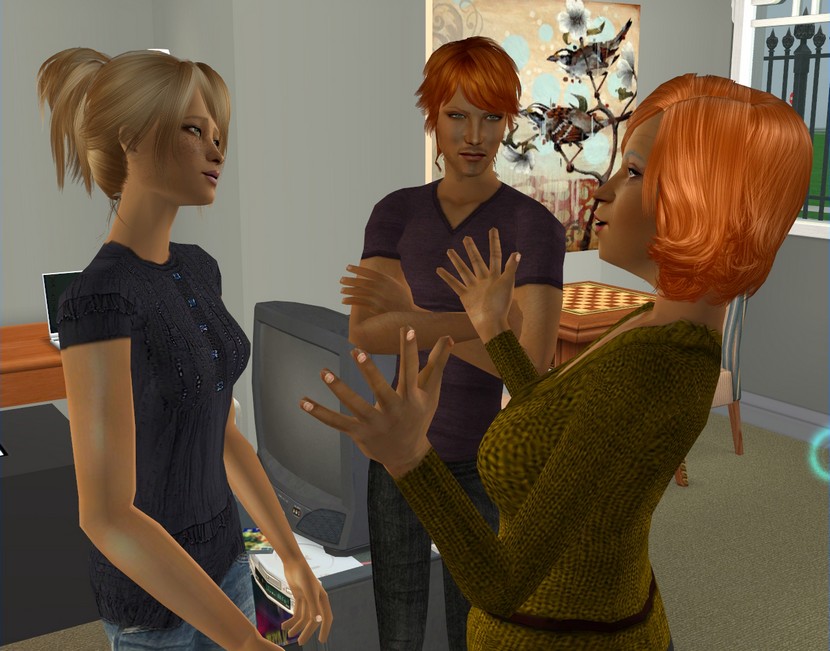 Mama didn't like Sam from the get-go and I haven't really heard the end of it the whole time we've been together. She seems to always be criticising him for one thing or another. Once she found out he wanted to quit his job, she really started giving him a piece of her mind. I tried to keep the peace but it was hard, because I agreed. You can't just up and quit your job when you have a kid to support.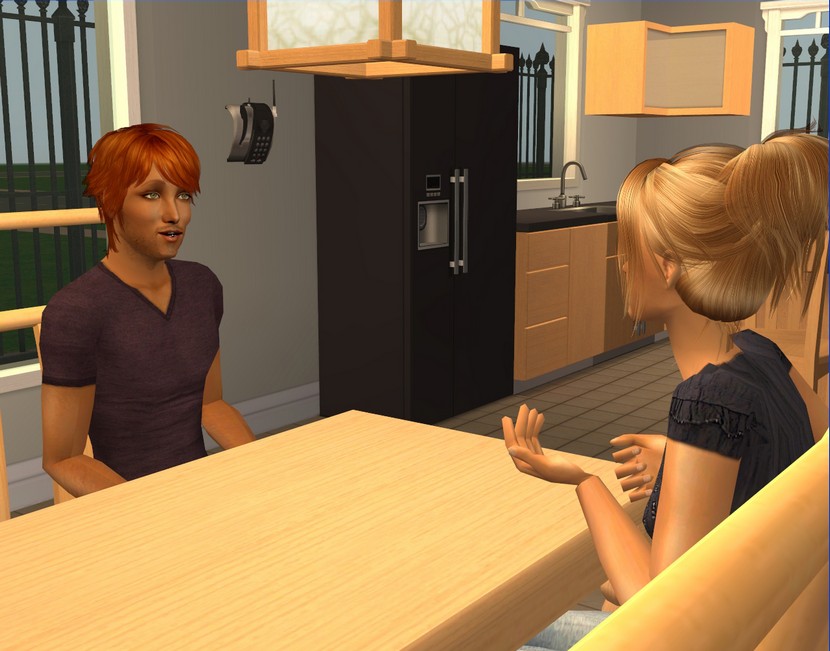 I did raise the issue with Sam and he wasn't particularly thrilled to hear that I agreed with Mama. To his credit though, he promised he wouldn't quit but would keep his eyes open for something better while still working at his current job.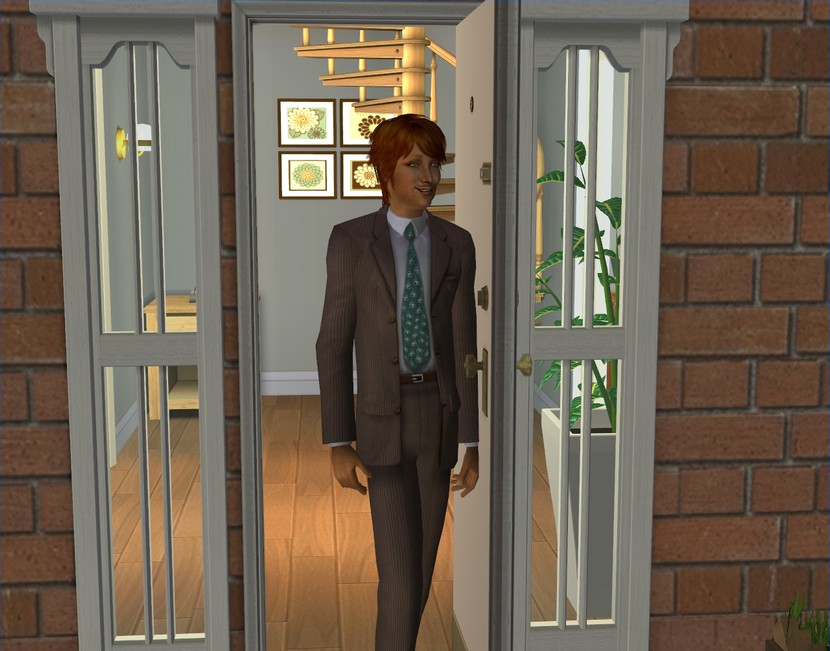 Sam hates his job but he now knows that he's sort of stuck there unless something better comes along. He's trying to stay positive about it.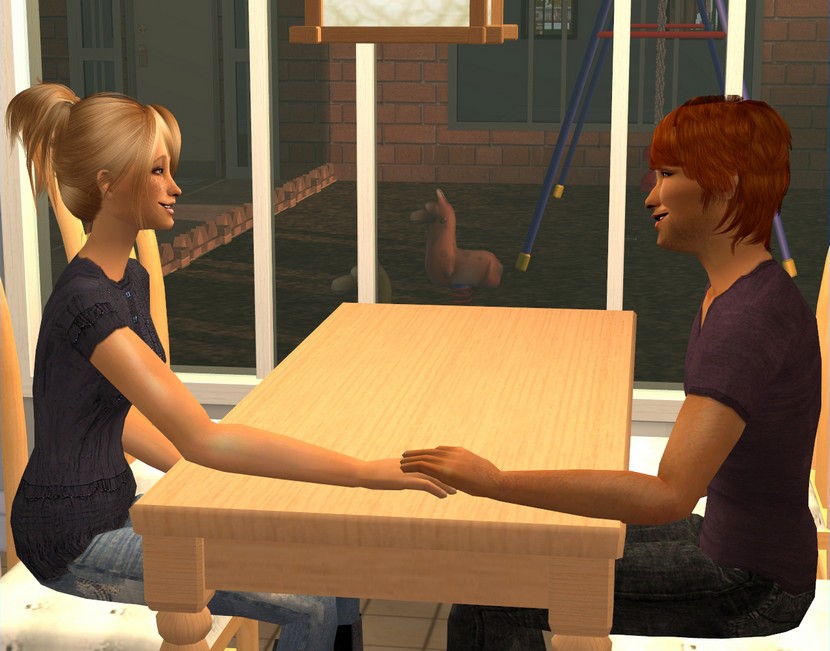 It's just the way it has to be, so I do appreciate it.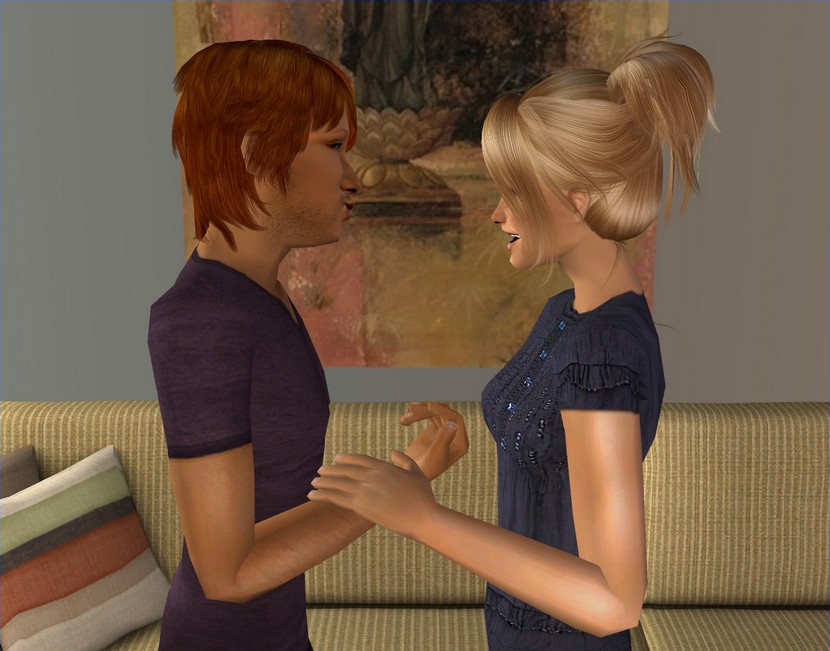 Sam is a really great guy and I'm so happy that he stepped up the way he did when I got pregnant. I don't know where Zac and I would have ended up if he didn't.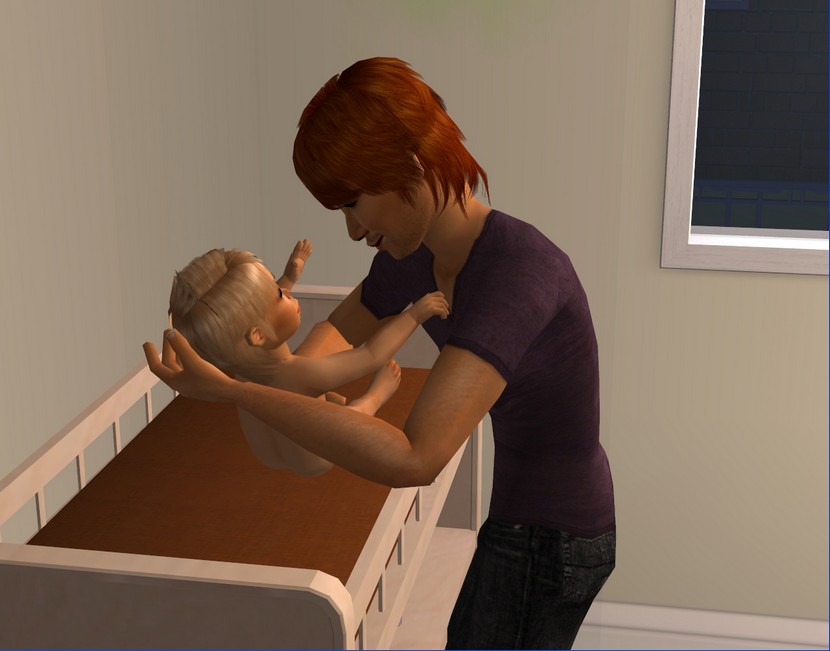 He doesn't even complain about the grosser parts of parenthood. He just gets on with it. I'm really thankful for him.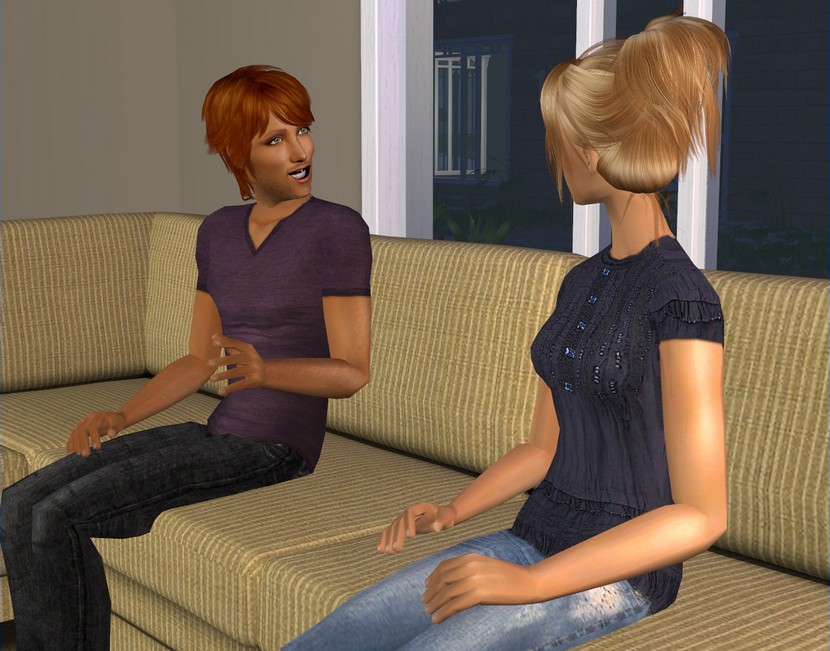 At the same time, I've been wondering if we're really right for each other. Sam thinks we are. I know this, because he brought up getting married again. The first time he mentioned it was when I got pregnant but he really thinks that now, the time is right.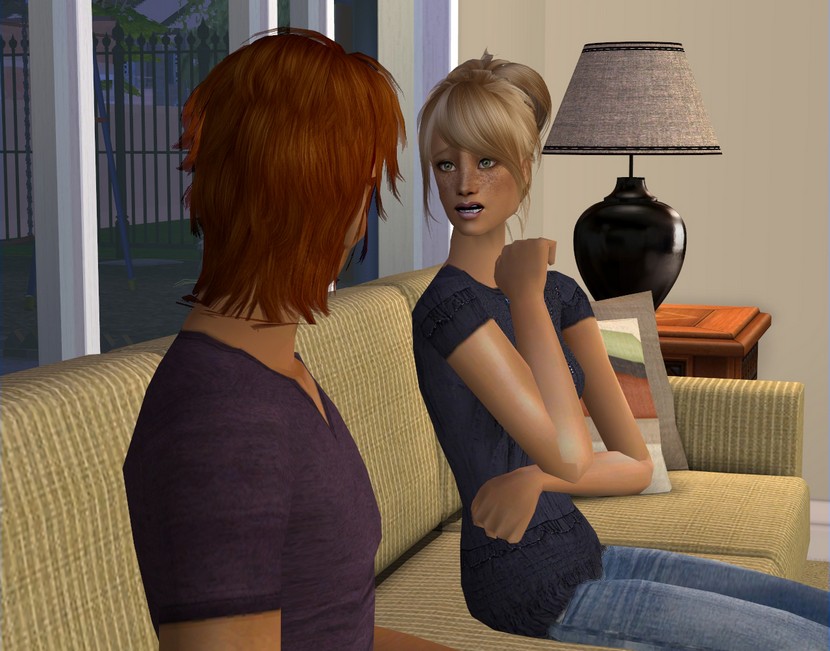 I probably didn't give him quite the reaction he was looking for. Who wants their girlfriend to look at them aghast when they bring up marriage?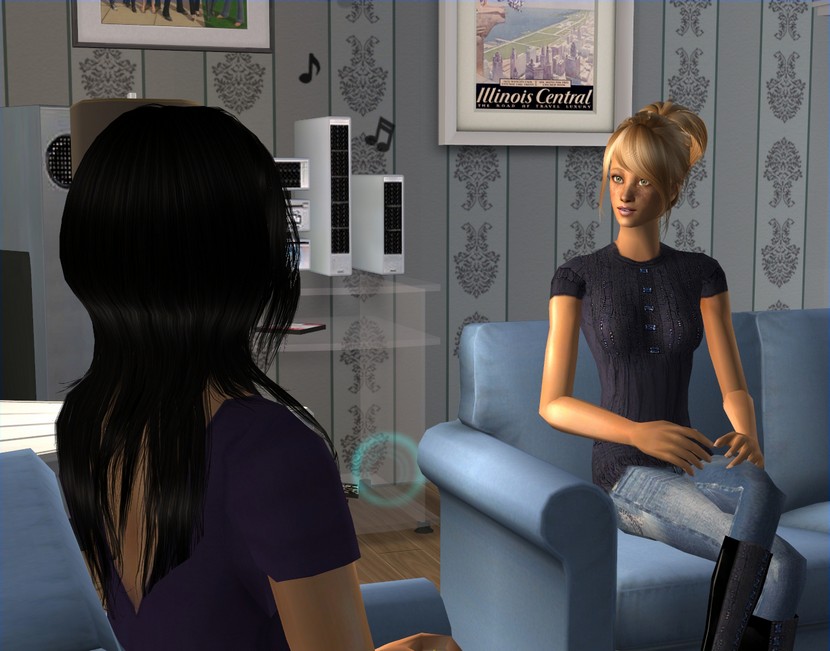 I talked to Sarah about it, because I just had to get it off my chest and get someone else's perspective.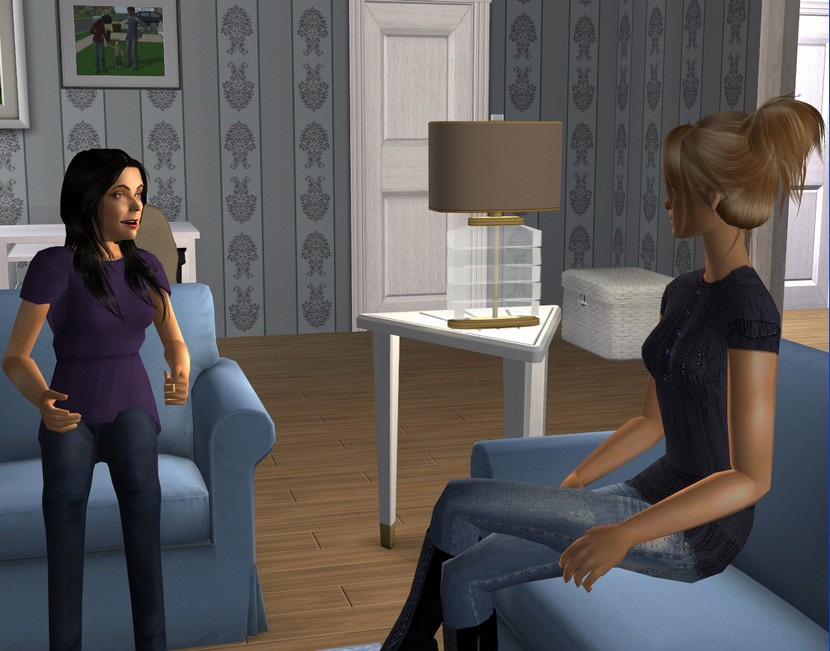 She suggested maybe it's not Sam and maybe I'm just not ready to get married at all.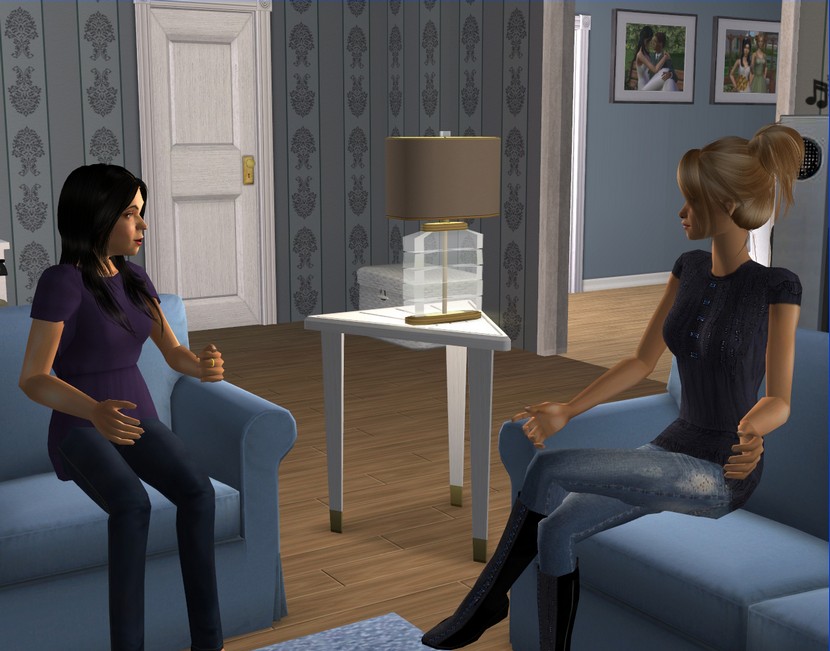 I did consider that, because I know I'm still young.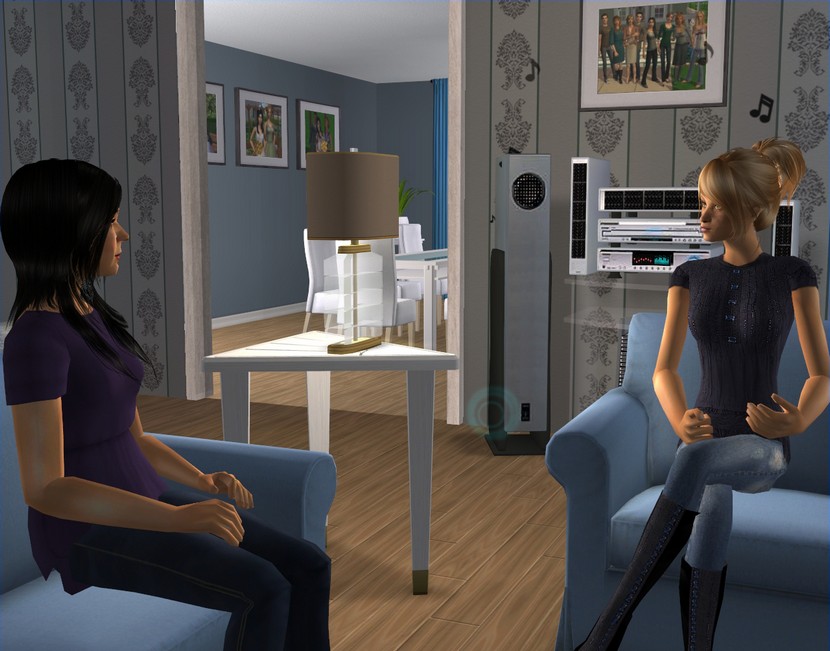 I just don't think that's it though. I can see myself being married, easily. I just don't see Sam as my husband.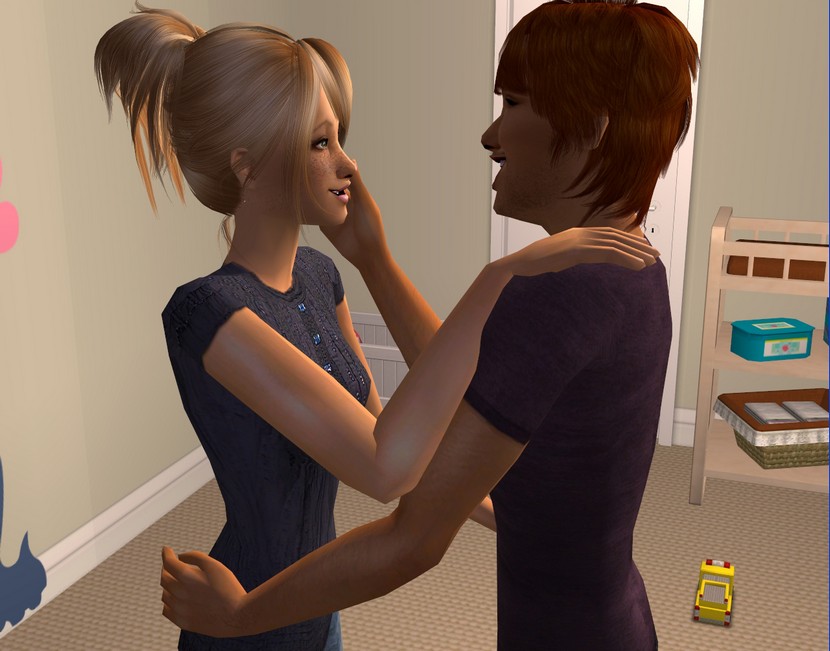 For the past several months, it's just felt like there's something missing between me and Sam. He's a wonderful father and on paper, he's a great boyfriend too.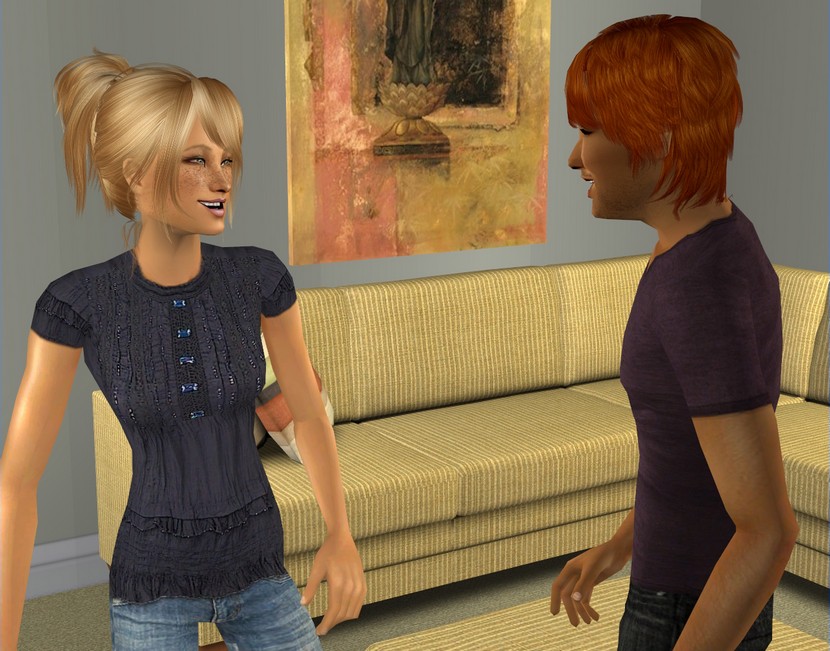 We still get along. We talk, we laugh, we have fun together. I just don't have romantic feelings for him any more.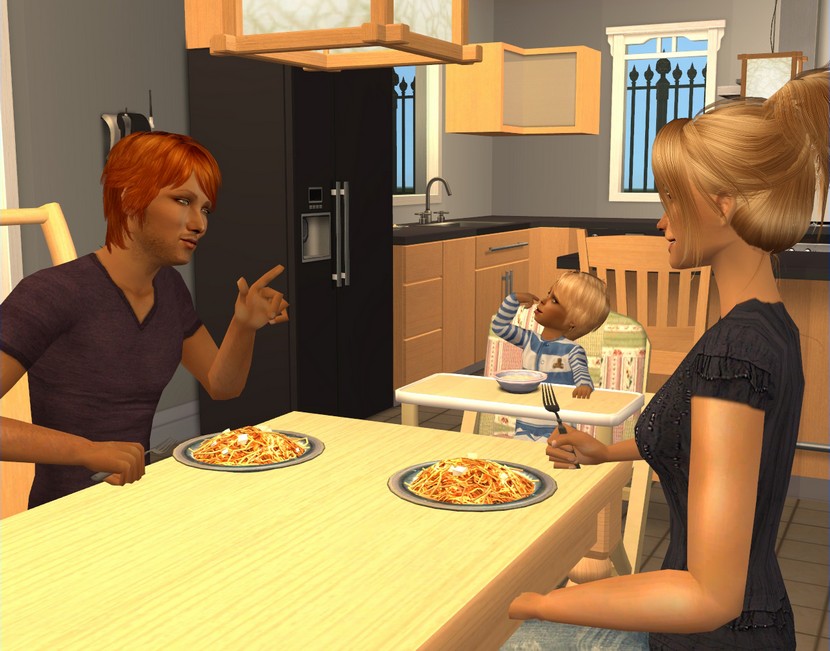 I ignored it for a while. I thought maybe we were better off staying together for Zac's sake. I hated the idea of tearing Zac and Sam away from each other.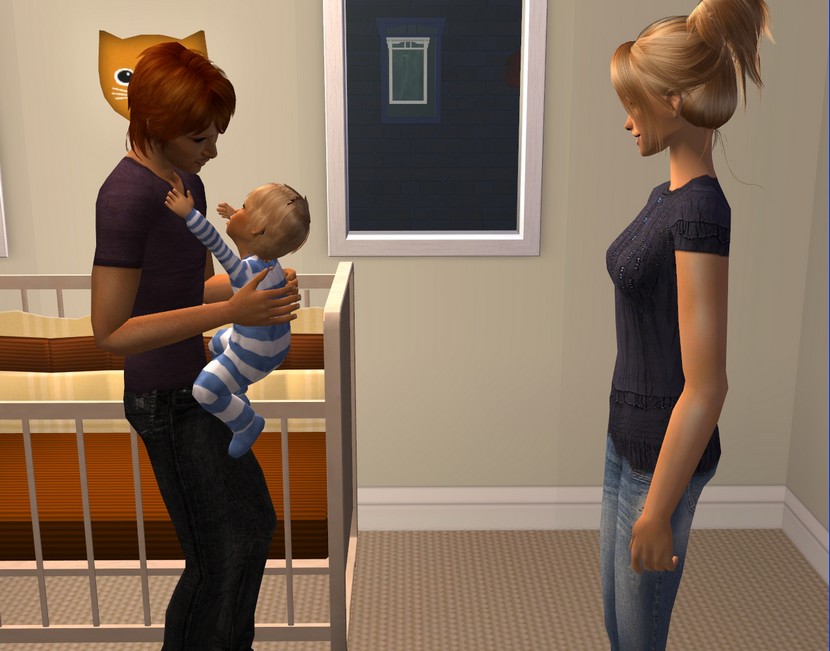 A part of me was hoping that perhaps I'd fall back in love with him, if I waited long enough. The more I wait though, the more I feel that it's not going to happen.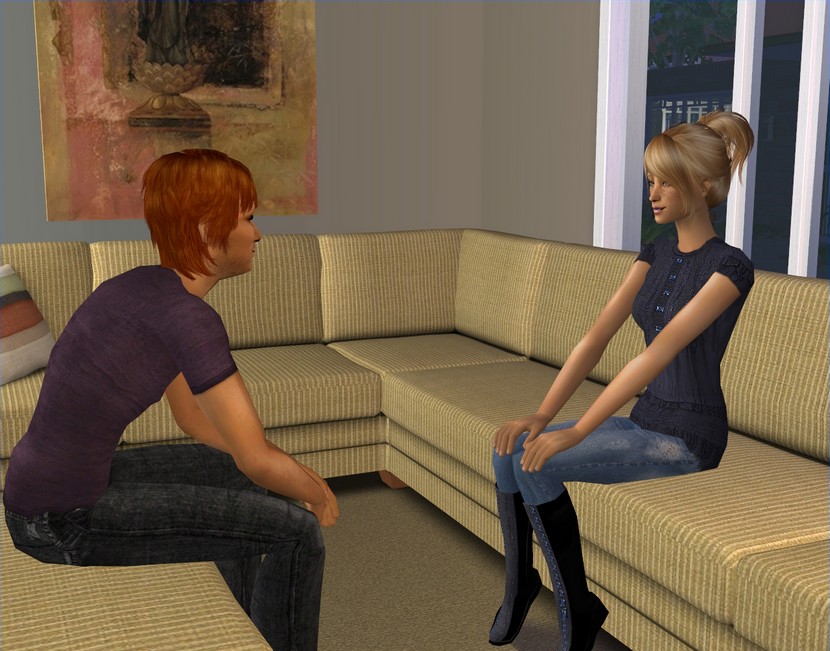 So I sat down with Sam after we'd put Zac to bed the other night and explained everything to him. I tried to be honest without being too harsh but I knew he would be hurt.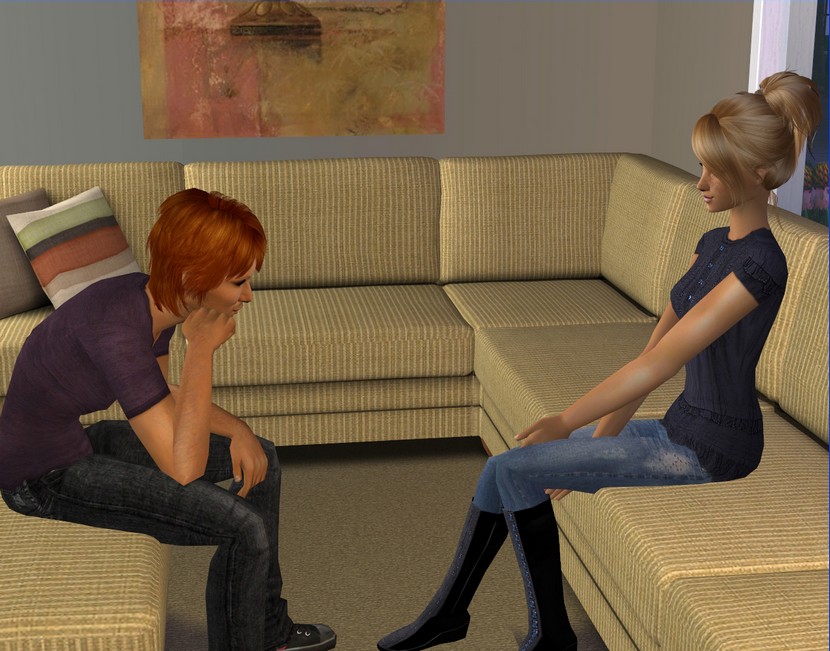 I could tell he didn't see it coming. He wanted to marry me only weeks ago, so he has obviously been pretty content with things the way they were.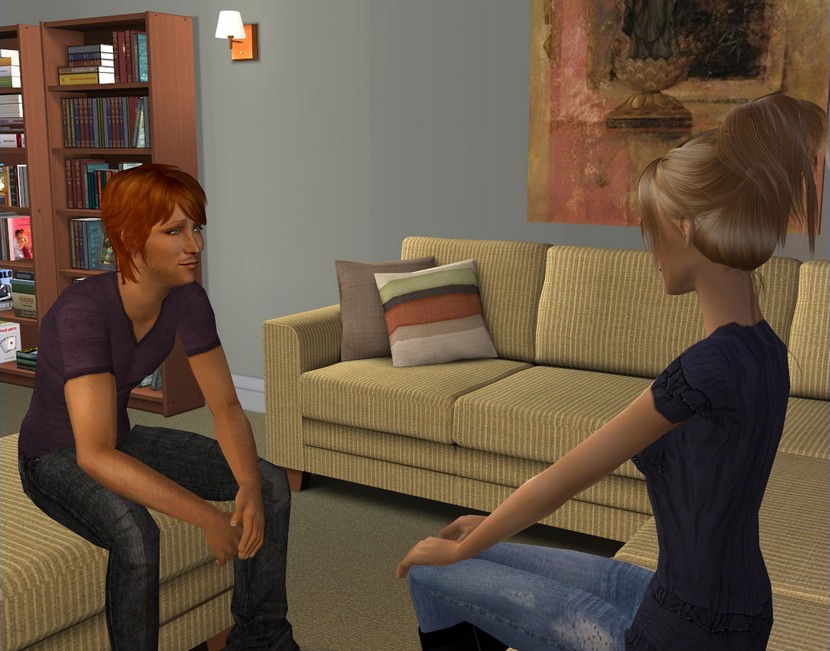 Sam wanted us to go to counselling, to try and save the relationship. If I thought there was anything a counsellor would say that might change how I feel, I would have agreed.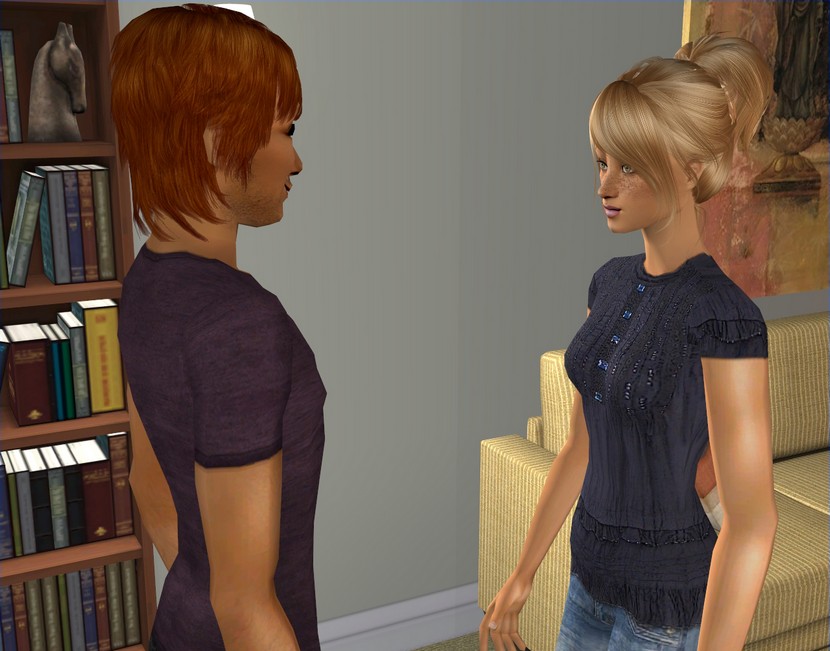 I don't think it would have been fair to either of us to stay together but that doesn't mean I didn't feel completely horrible. The right decision isn't always the easy one.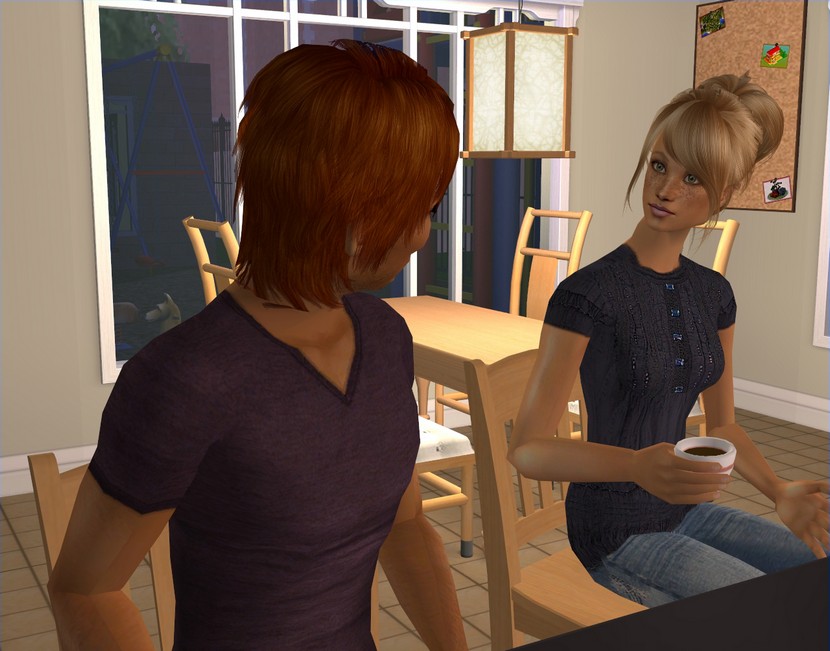 For the time being, Sam is still living here but when he finds a place, he'll be moving out and Zac and I will stay put. We don't want to disrupt Zac any more than we have to.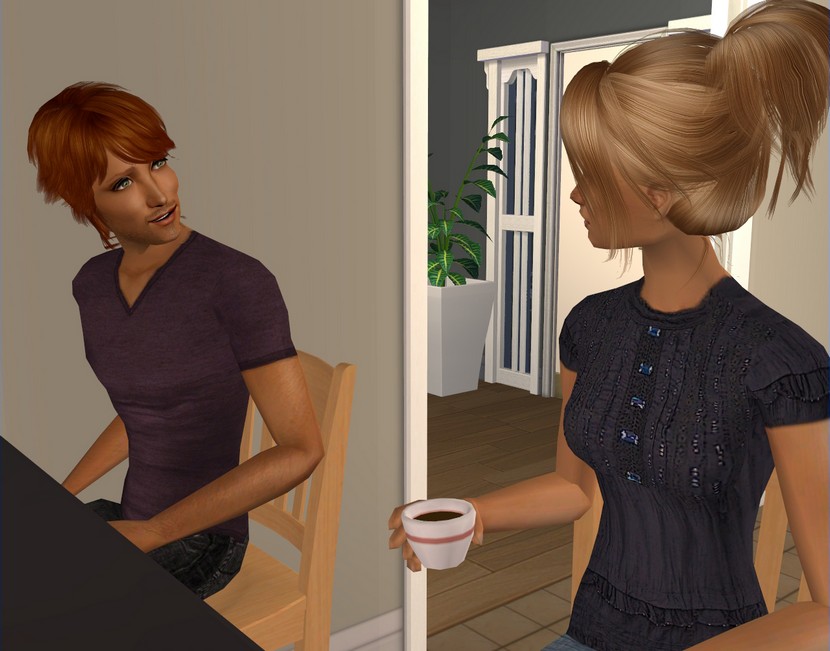 It's a bit awkward at the moment but Sam and I both agree that Zac is the one we need to watch out for here. I don't know what will happen once Sam moves out but I hope we can both continue to put Zac first.
Extras:
Originally, this update was going to be much more light-hearted than it ended up being, so as part of the October Project at N99, I took some shots of Susannah and Zac going trick-or-treating with Camilla and the twins (who live in the same apartment complex). I know many of you are N99 members and have probably already seen these but I'll share some of them here too, for the benefit of those who aren't.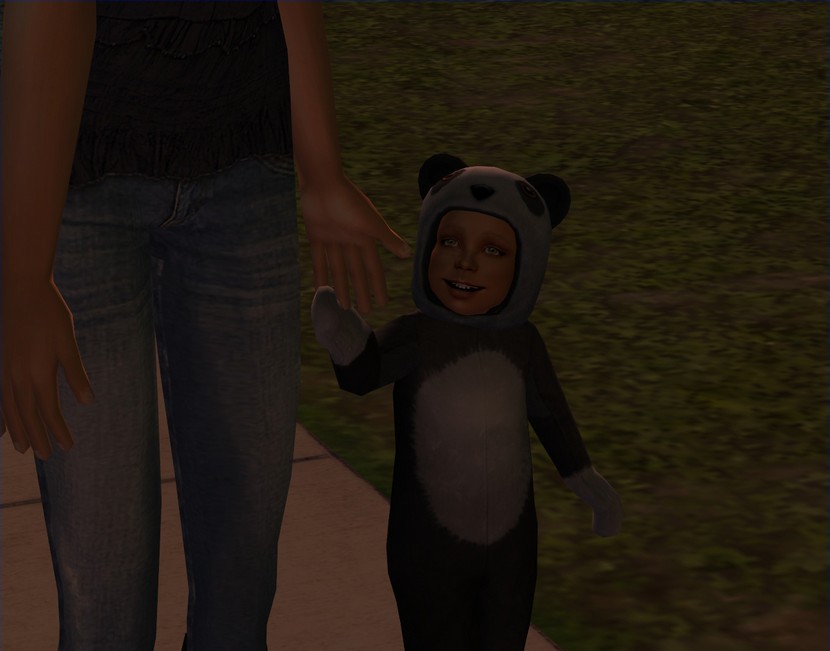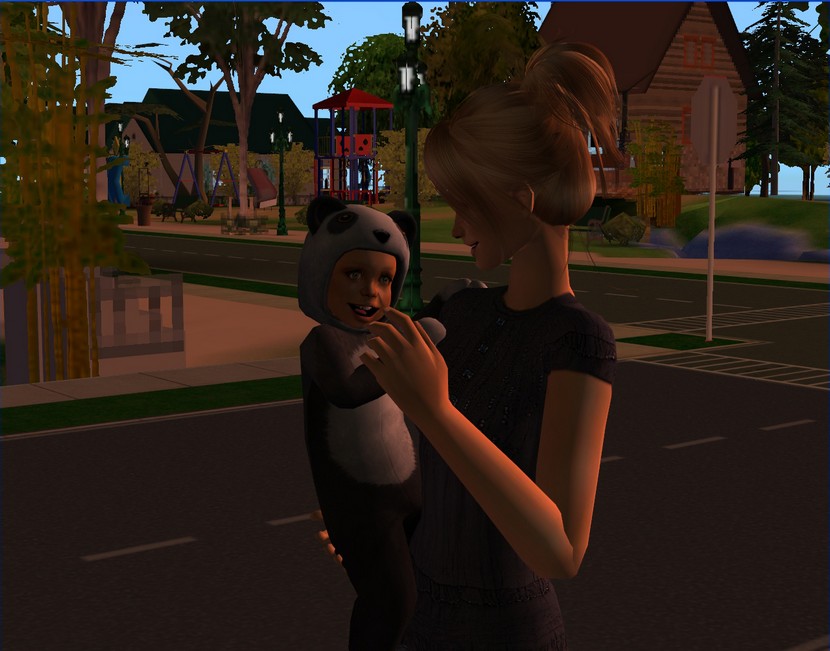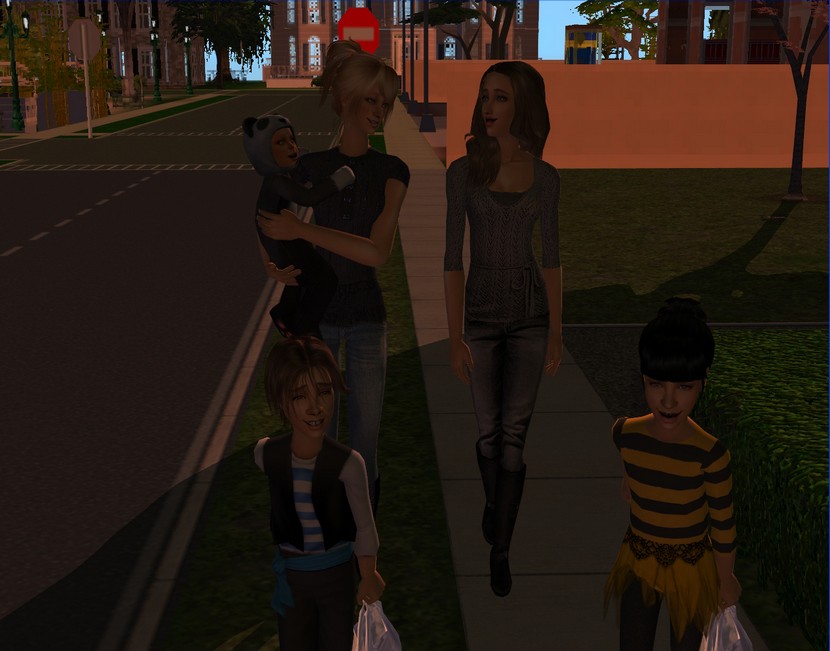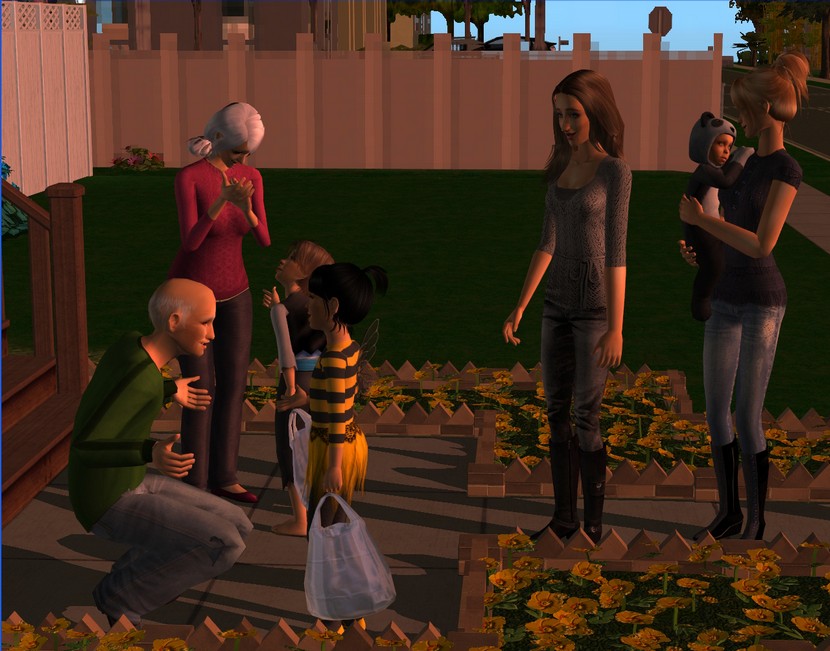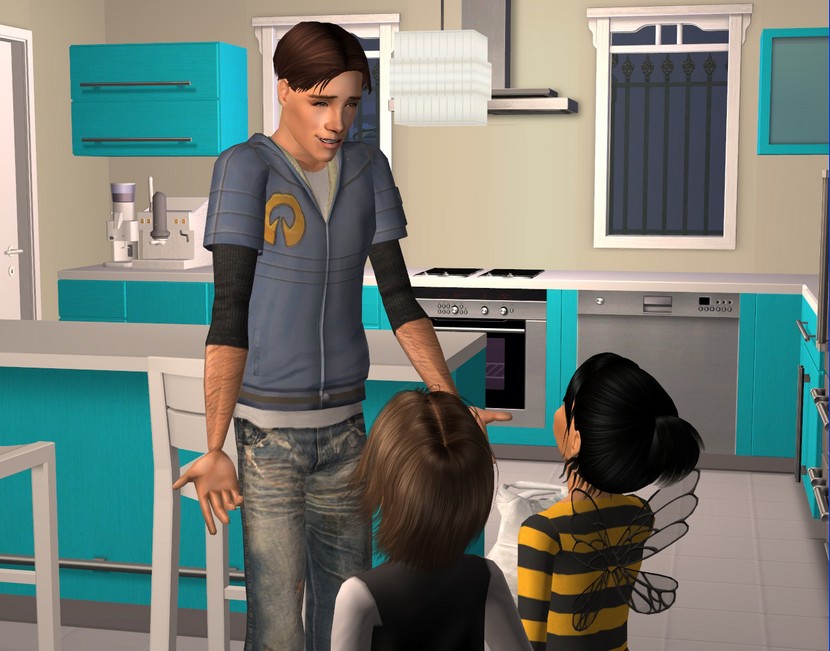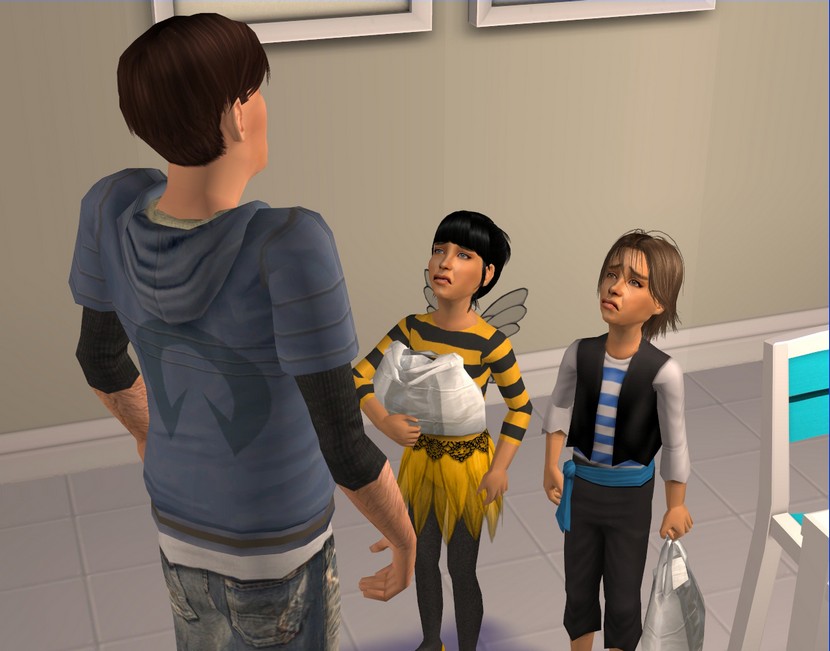 Most of the pics are self-explanatory but the last two are Charlie trying to gets his hands on Grace and Everett's candy and the kids not being particularly keen to fork it over. ;)
Title is from Hand to Mouth by Local H.

Sam and Zac have the exact same personality. I don't think I've ever seen that in a parent and child before.

As I said above, originally, this update was going to be a little different and it only really hit me a couple of days ago that I could not see Susannah staying with Sam. The main reason she moved in with him in the first place was out of necessity - she was pregnant and needed a new place and Sam had the money to set them up. Not a great basis for a relationship.

On top of that story stuff (which, yeah, is all in my head until I write it down here!), there were some game play things that factored into Susannah and Sam's break-up. Sam has always been more keen than Susannah - he's had the want to get engaged and married to her since before she got pregnant. Susannah has never rolled similar wants for him and just has a generic Get Married want at the moment. Even with the smaller romantic wants, Sam rolled a lot of them and Susannah didn't even roll any platonic wants for Sam this round. :\

Poor Sam quite clearly wanted to stay together. He rolled the want to Learn Couples Counselling right after they broke up. :(

As may have been suggested by the Halloween pics, Camilla and Susannah have become good friends, so we'll get another mini-update on how Susannah is doing when the Benton-Sitko family comes up. Sam has been demoted back to Playable NPC, unless he happens to marry a playable and worms his way back in. ;)