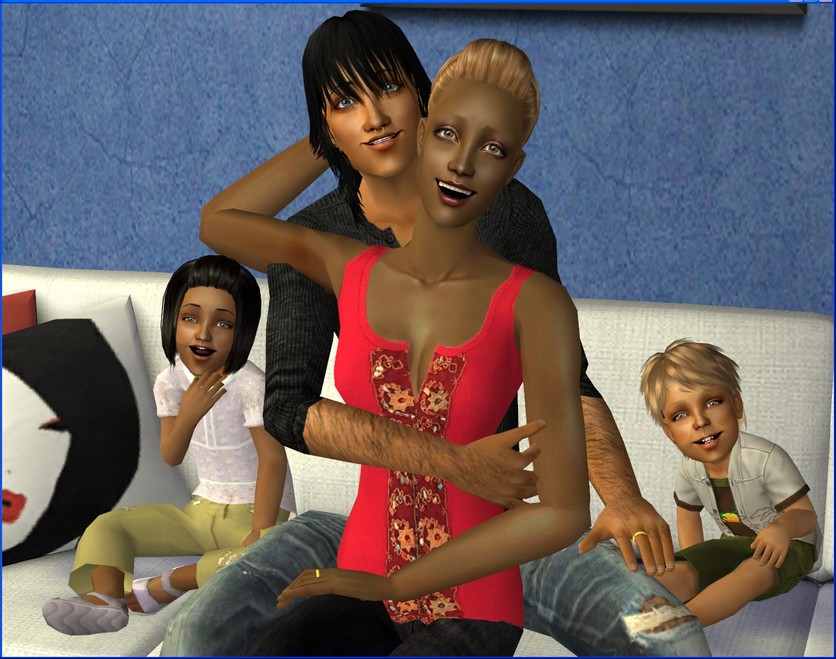 Narrated by Asha Lane
Luc and I just bought a new house! I was really hoping we'd be able to stay in our old place a little longer, with Ruby and Marcus sharing a room but it was just way too small. This place seems huge to us now.
We only just moved in, so things are looking a bit bare. We don't have enough money to do anything more right now. We're trying to be more responsible with our cash.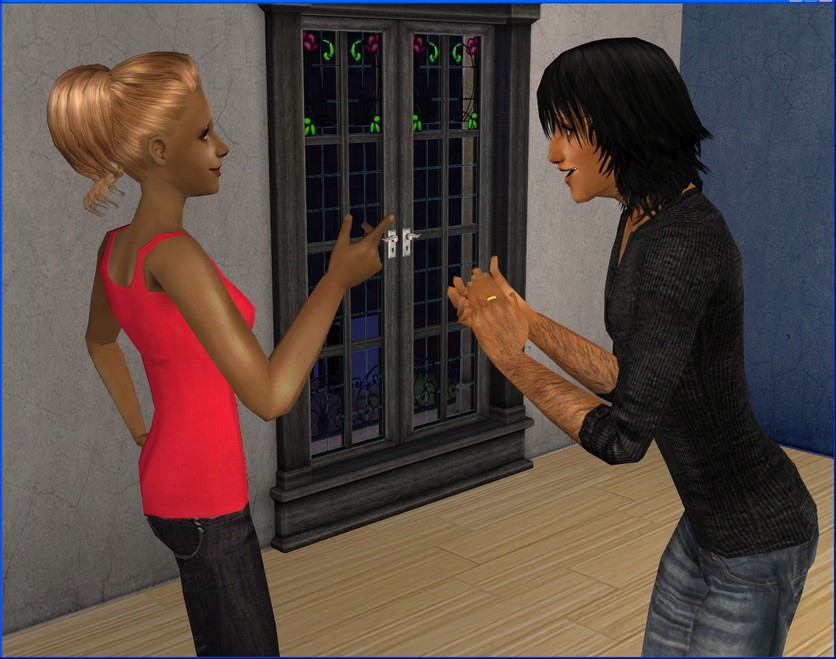 We have an entire room that is completely empty, which eventually will be our music room. We can't afford to do anything with it yet but we're making plans already.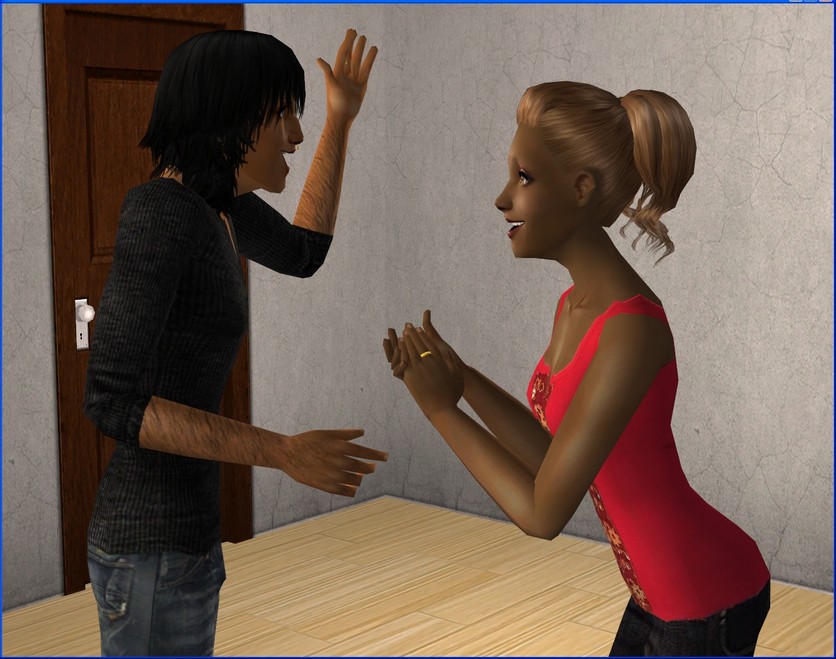 It's much bigger than the room we were using at our old place, so we're really going to try and do something special with it.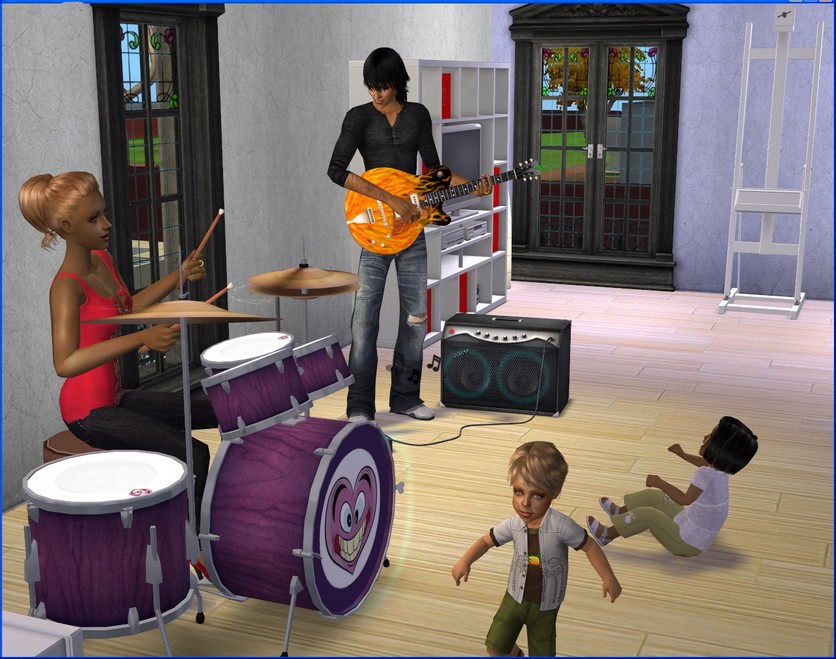 Until then, our instruments are living in the lounge room. Marcus tends to go wandering off looking for something else to do whenever we start playing. I think Luc's going to have to pin all of his dreams of a child rock star onto Ruby, who loves music.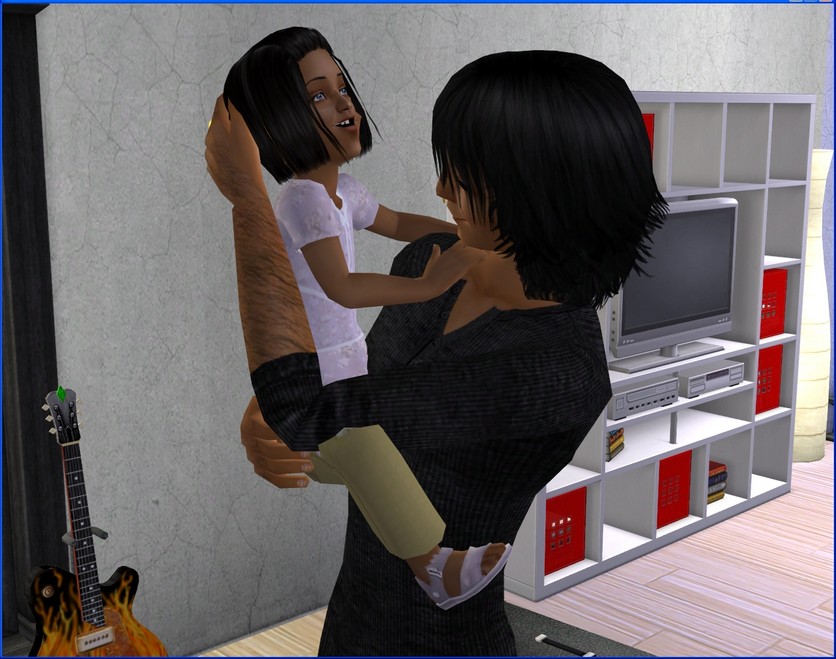 Ruby's such a daddy's girl. She's got Luc wrapped around her little finger.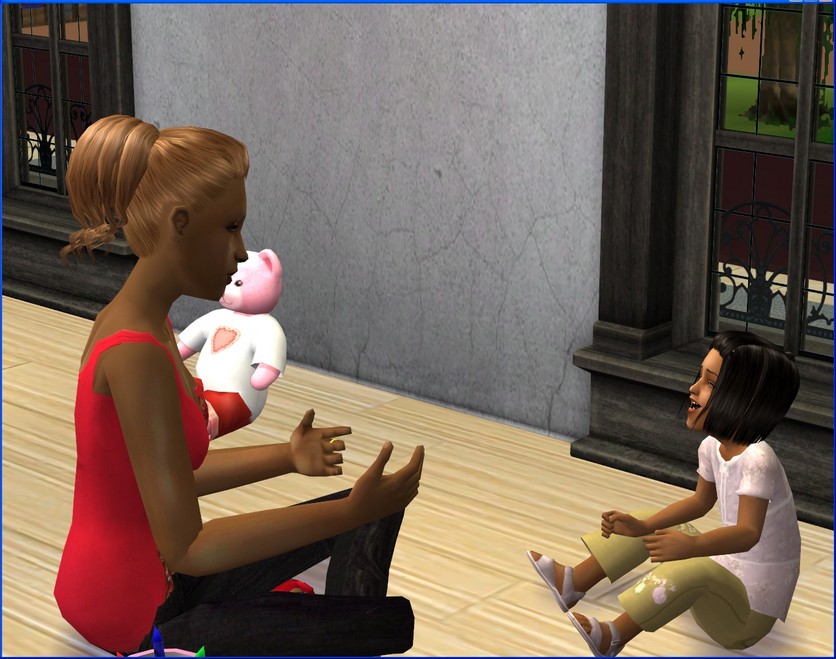 But Ruby and I are quite close as well. She's always been a difficult child but lately, she's been a lot better.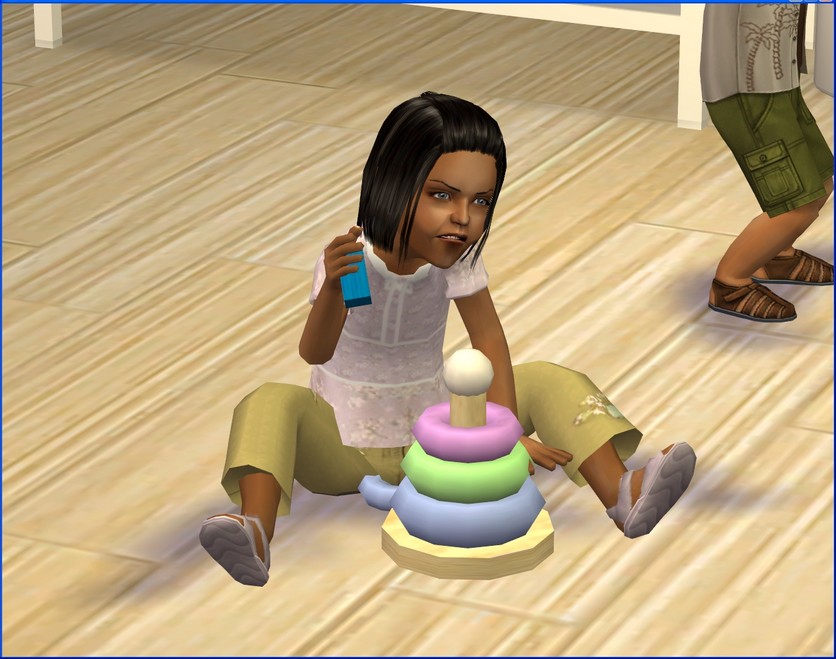 She definitely still has her moments...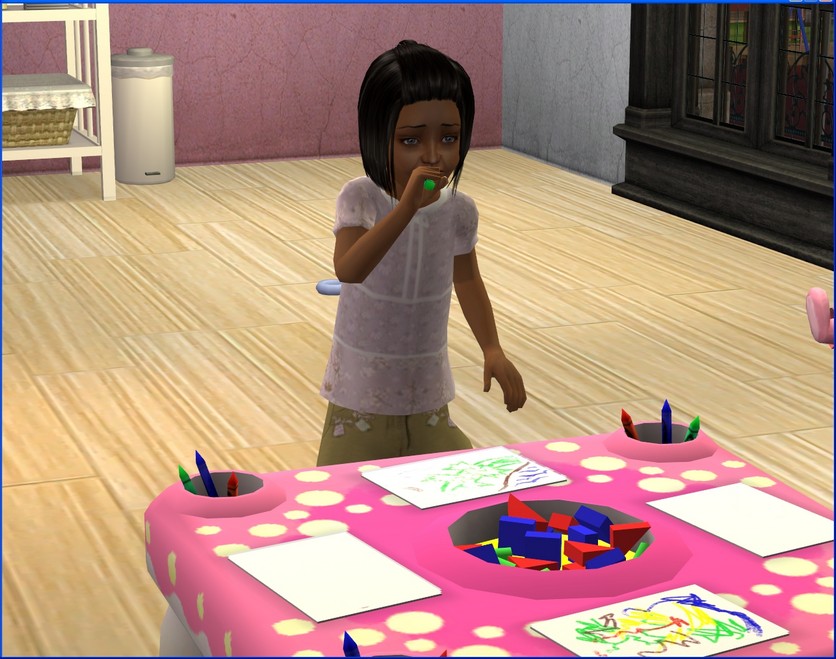 ...but it's a big improvement. I guess part of it is just growing up. Ruby used to be completely incapable of entertaining herself but she's now quite happy to occupy herself with crayons for a while.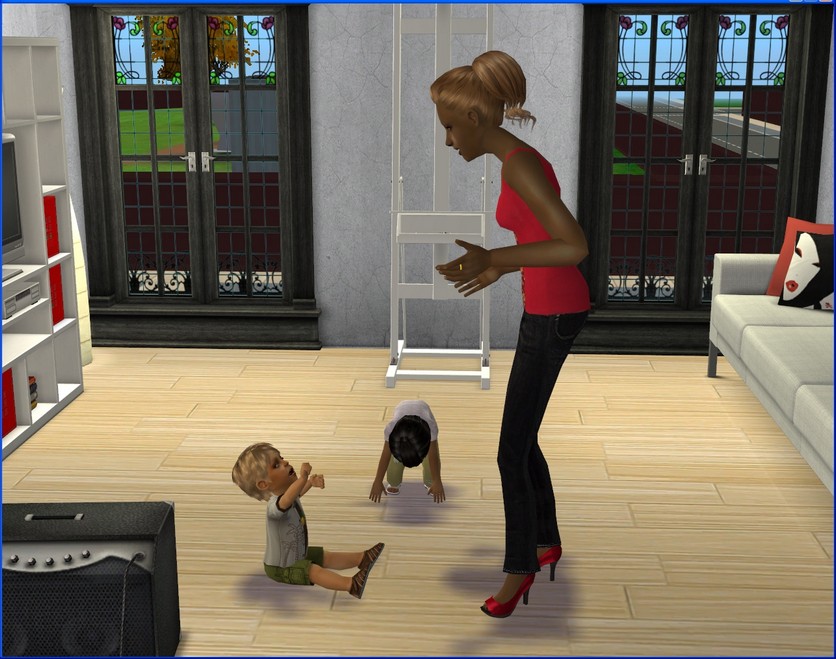 It's given me hope for Marcus. So far, he's proving to be just as demanding as his big sister.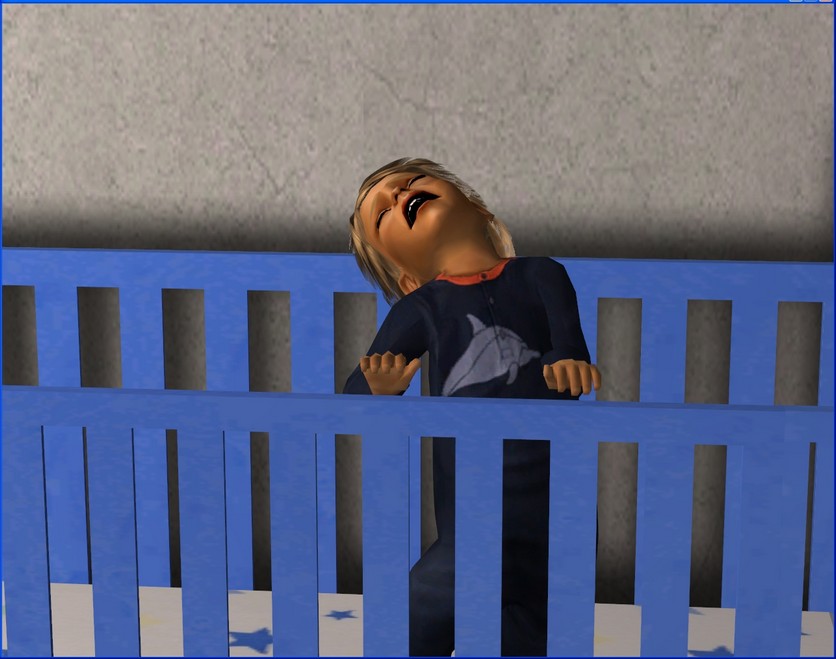 It's at least mildly better here at the new house. Ruby and Marcus have their own rooms now, so when Marcus wakes up screaming in the middle of the night (which he invariably does), he can at least do it without waking Ruby.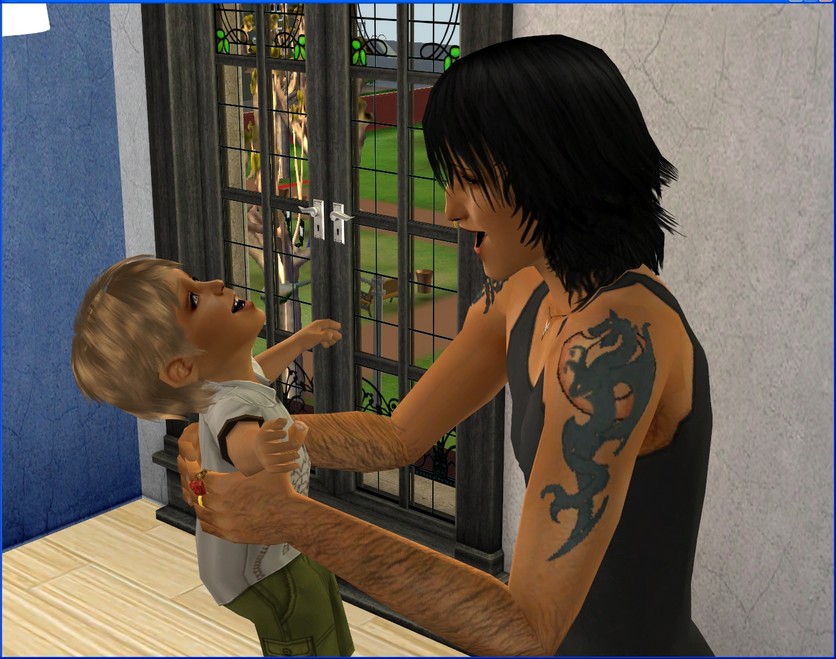 I can't say Luc never helps out, because he does.
He's actually really good with Ruby and Marcus. I wouldn't have picked it when we first met but Luc is great with kids. Sometimes I think he's better with them than I am.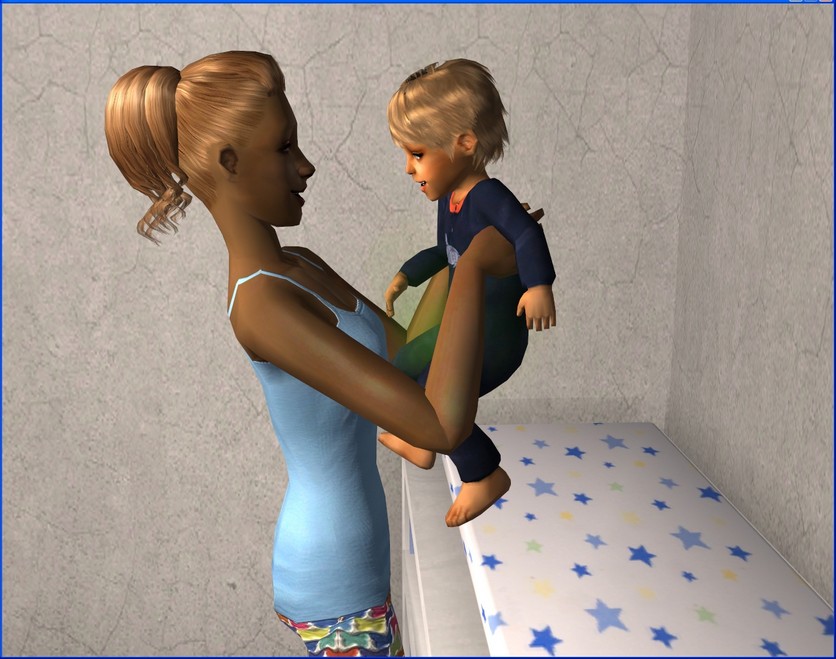 But Luc works nights, so if Marcus wakes up, it's almost always me who has to tend to him.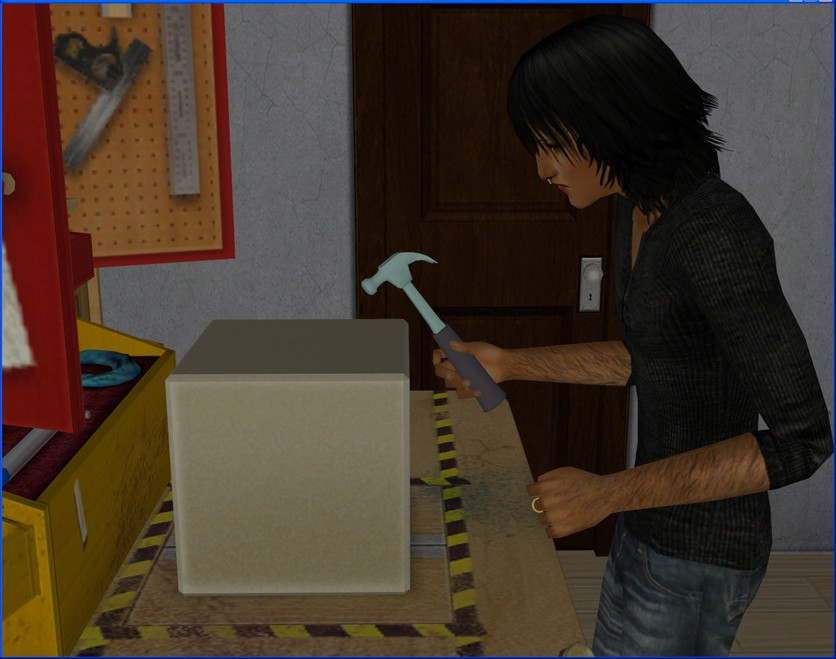 He also has a bad habit of zoning out when he's concentrating on something, so even when he is home, he sometimes might as well not be. Then I get stuck dealing with both kids.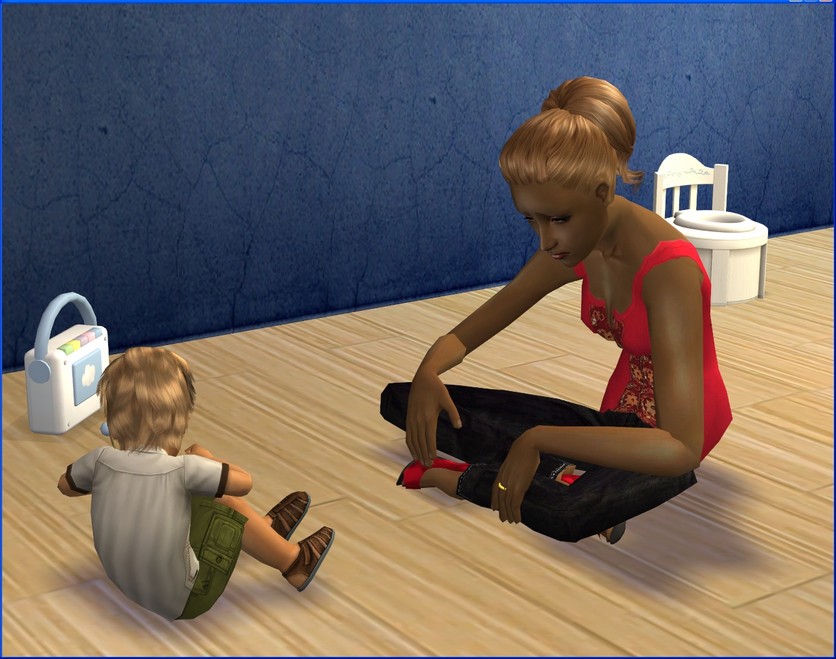 And of course, it always seems to happen when one of the kids is being fussy.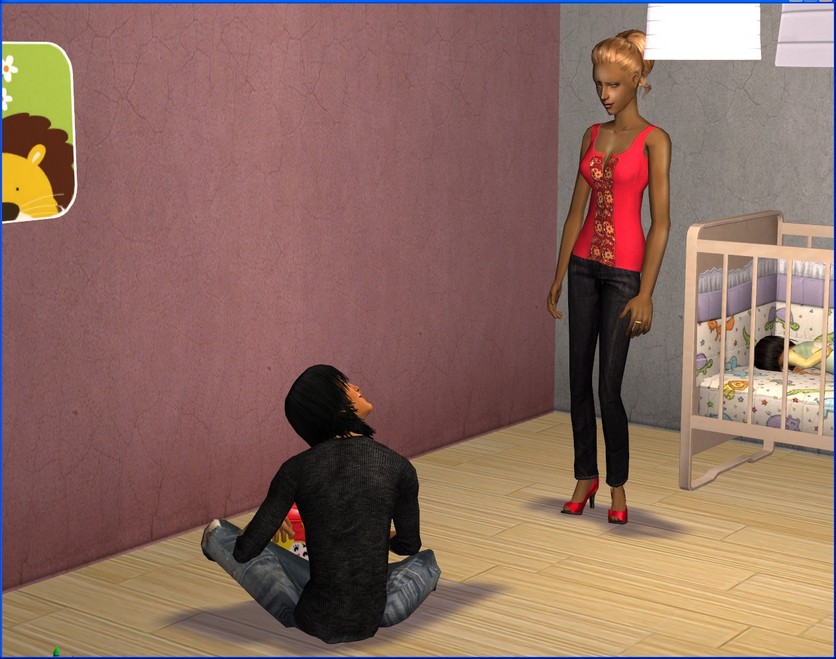 Then he wonders why I can't get excited that he's made a fire truck that lights up or a jack-in-the-box.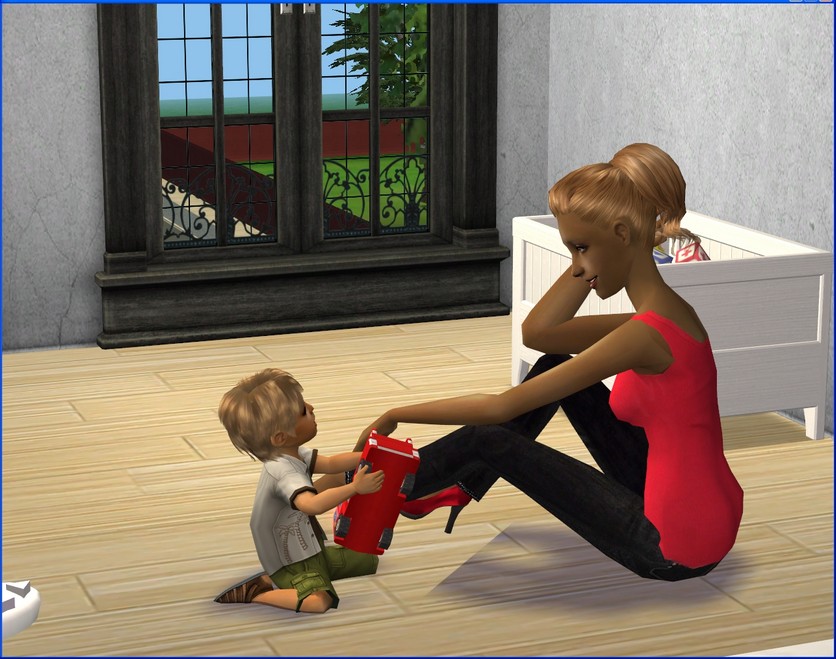 When I'm not exhausted, I can appreciate Luc's new hobby a little better. The kids really love the toys he's made.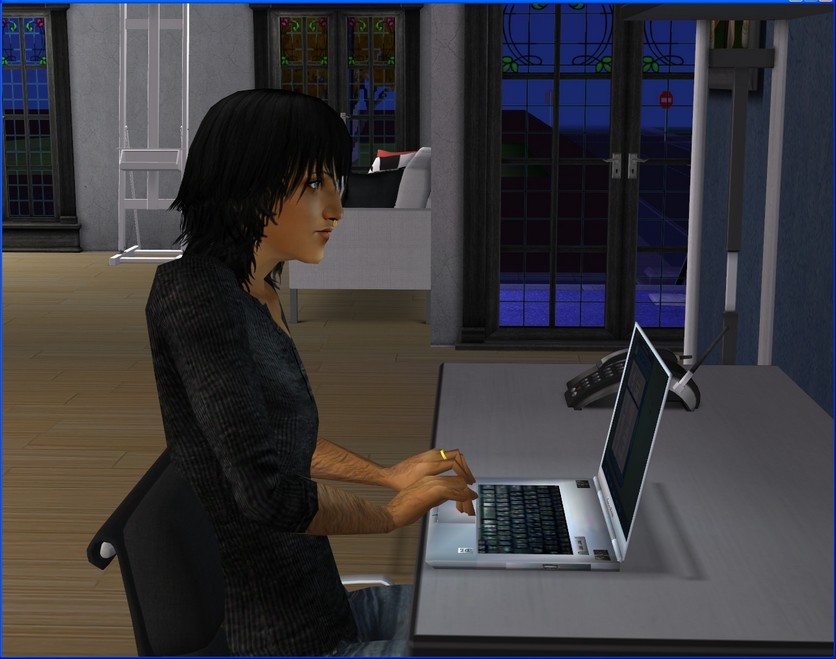 I have no idea where Luc got this idea though. He just came home one day, when we were still at the old house, set up a bench and got to work. He tends to research new things he wants to make online now, because he was wasting a ton of money on materials for a while there. We just couldn't afford it!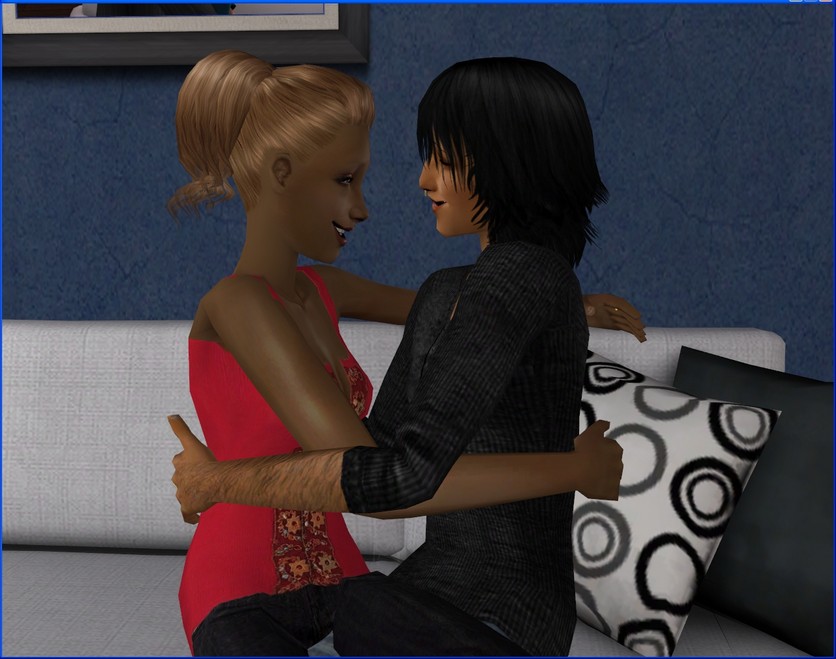 Especially not now, seeing we just found out we're expecting another baby!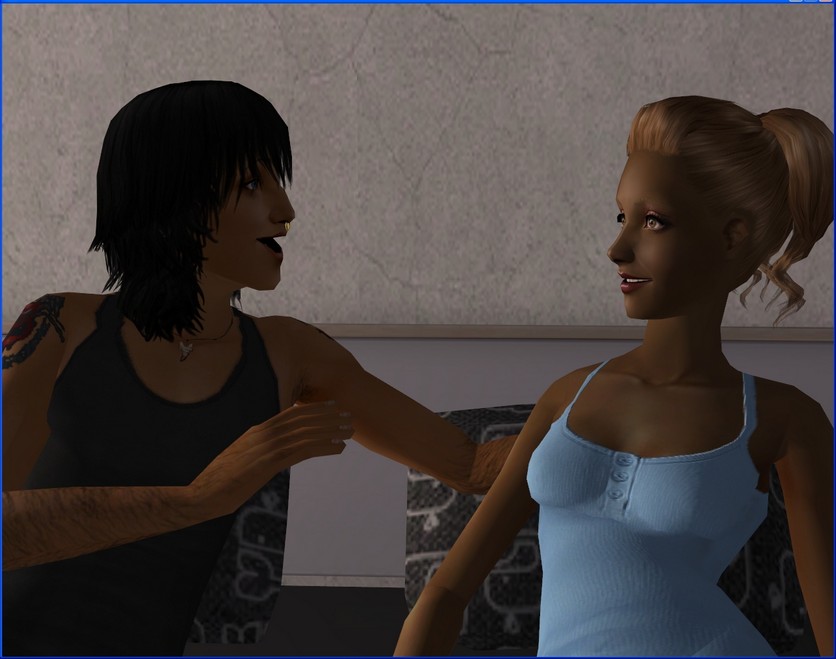 It was planned; Luc actually managed to talk me into another one!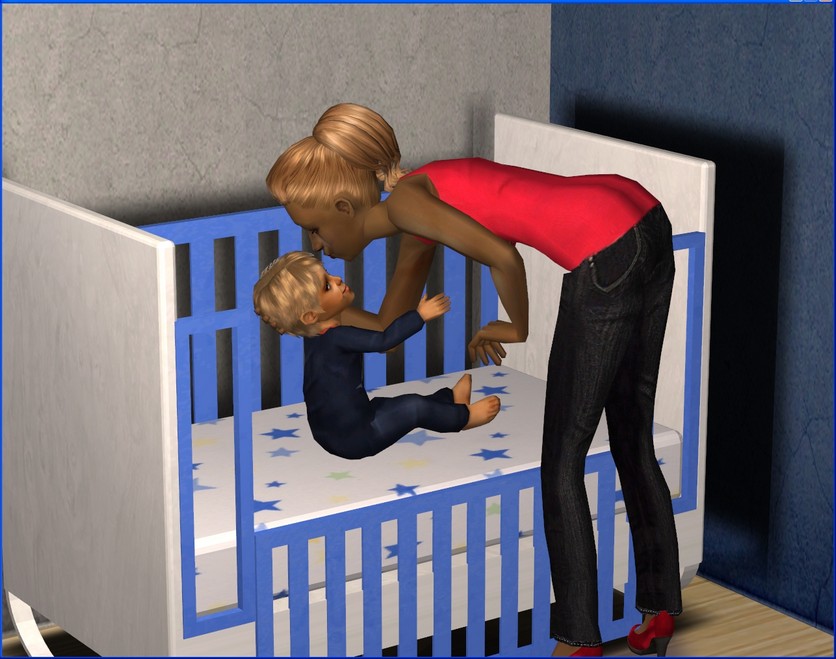 I'm a little bit terrified at the thought of having 3 kids under 5 but I'm surprising myself by actually being quite excited as well! There have been enough sweet moments in motherhood to make all the tantrums worth it.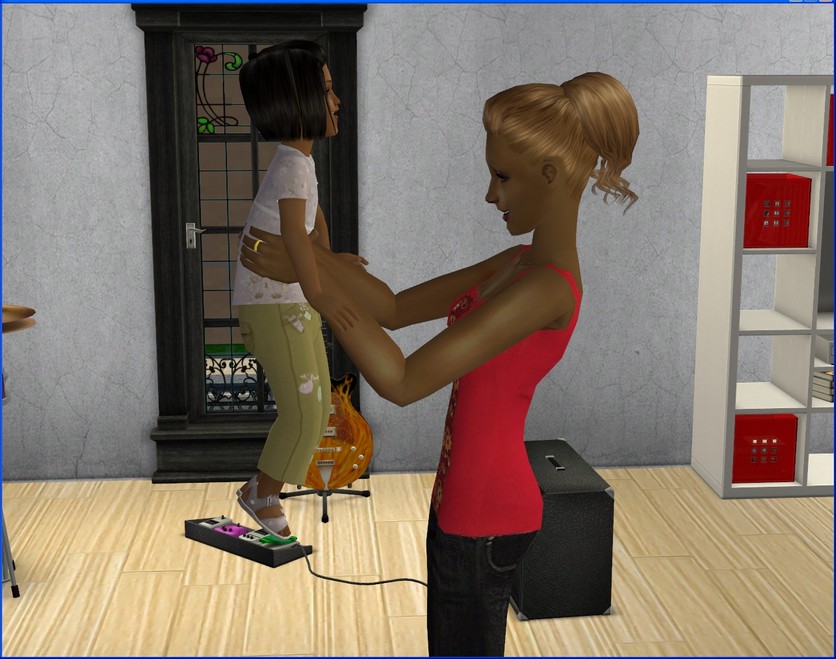 I think Luc and I have done okay with this whole parenthood thing, despite my initial misgivings about it. Ruby will thankfully have started pre-school by the time this new little one arrives and hopefully, Marcus will have chilled out a little too.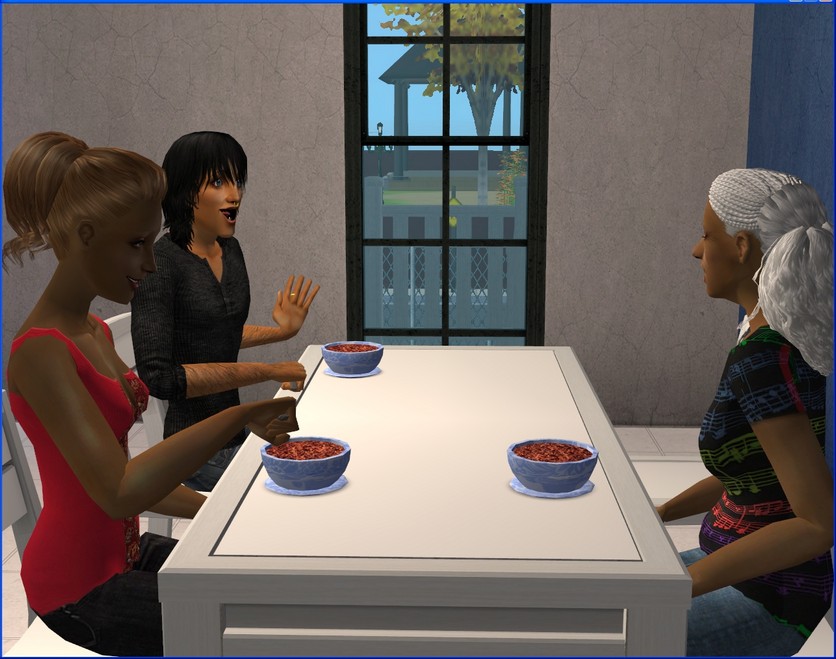 I can't wait to tell Mum. She came over for lunch the other day and kept talking about Ruby and Marcus the whole time. She loves being a grandma, possibly more than any other grandmother in the world.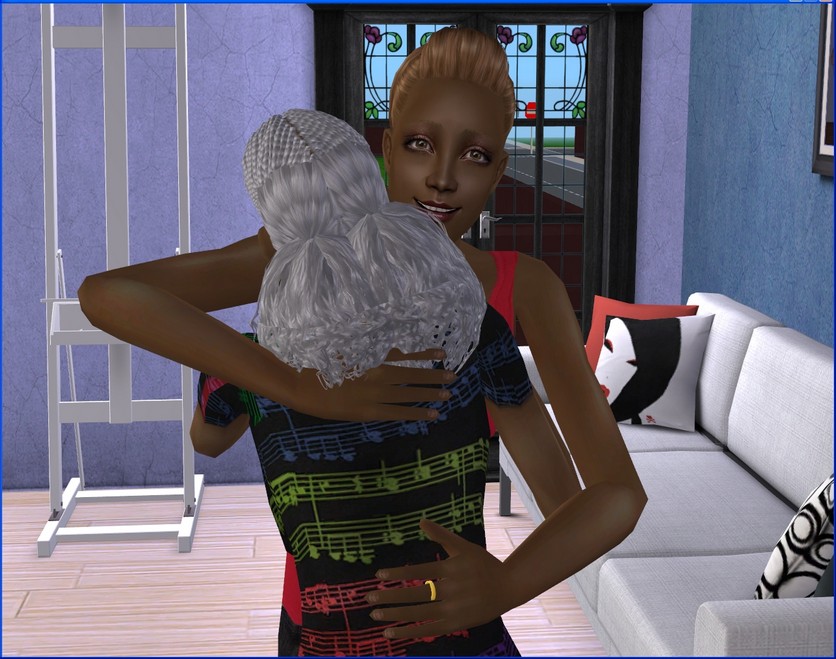 She is going to be ecstatic when she finds out I'm pregnant again. I'm just worried about the money side of this. We have exactly $700 in the bank right now.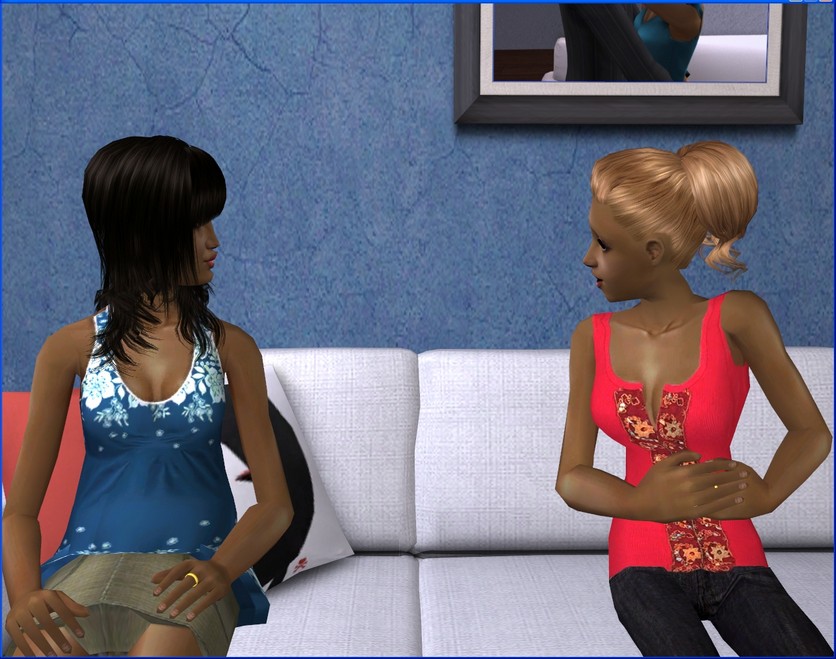 It's really too early to start telling people but I've been worried about this financial thing, so I ended up telling Olivia and venting to her for a while. Things were pretty tight for her and Steve around the time Ramona was born, so I was hoping she had some fantastic idea.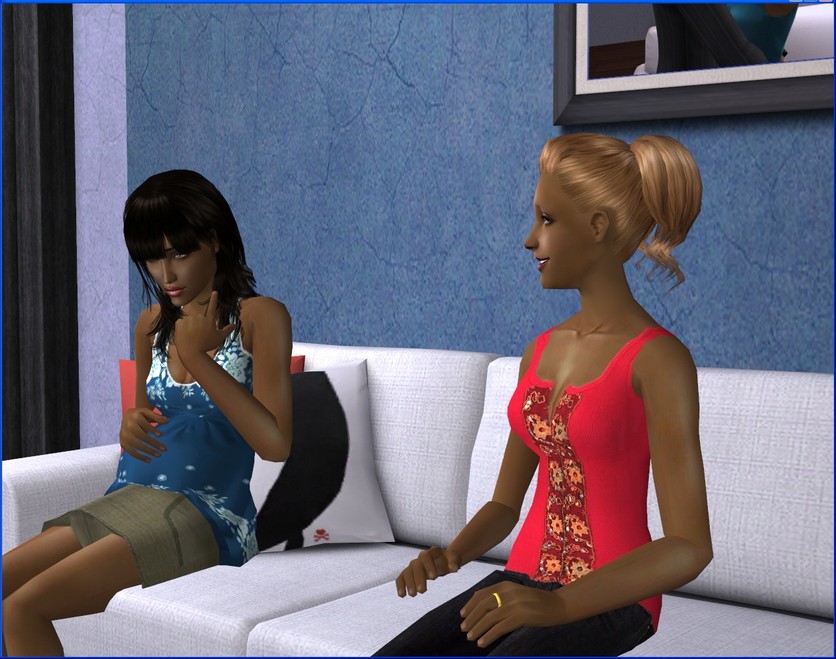 Olivia earned extra money by doing some sewing work and selling it online. I don't know...maybe Luc could make a few more toys and sell those. This is starting to seem a little more doable.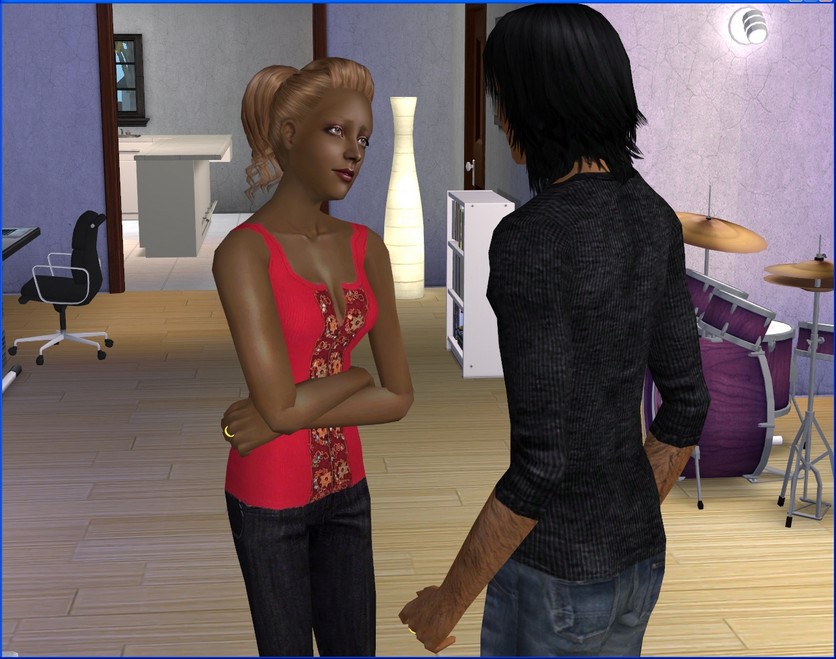 But this is absolutely it! Luc's getting snipped once this one comes along. I can do three kids but I definitely cannot do four.
Luc has
very
reluctantly agreed to it. I can tell he's dreading it already!
Extras: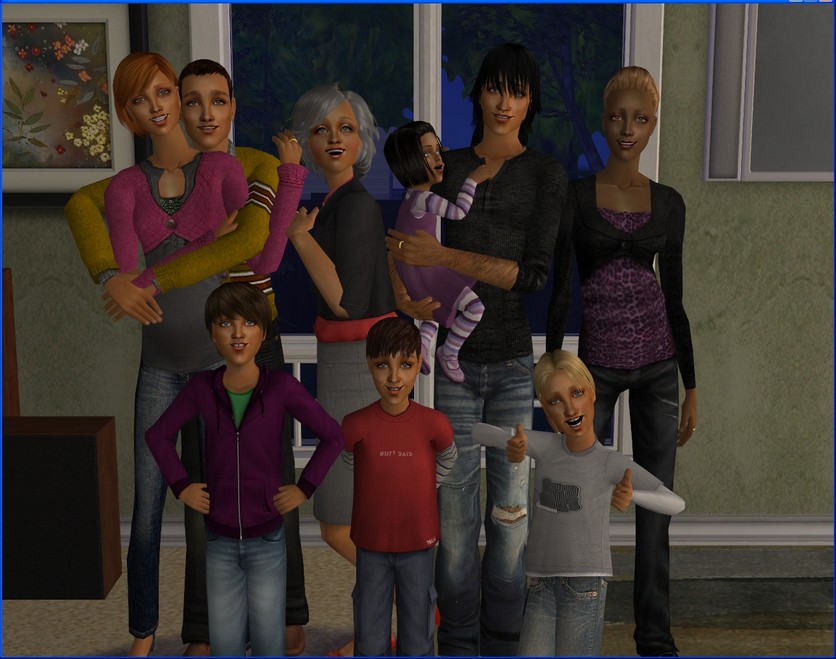 The final family portrait! Which is now quite out of date, seeing Charlotte and Marcus were still in utero. But I like it a lot anyway. I was considering doing these every time a Sim ages up or a new Sim is added to the family but that will not be happening! I was looking over the ones from this round and realised I'd be doing one for almost every family, every round.
Notes:
Title is from Aloha by Caviar.
Luc rolled an ROS last round, which I forgot to get done. And actually, I still haven't got it done. He was supposed to earn a gold badge in something and I think he's almost there.
Yes, I now have six pregnant Sims! Argh! This is why Luc is getting snipped. ;)

In game, due to the limitations of ACR, it will be on Asha's end though. Asha has reached her ideal now (once this baby comes along), so I'm going to have them stop here. Luc will have to deal - he'd like one more.

I moved Luc and Asha at the last minute and it's a good thing I did! With #3 on the way, they definitely wouldn't have lasted long in their other house. The bedrooms in this place are huge, so depending on what sex this new baby is, either Ruby or Marcus will share. Because I still want Asha and Luc to have their music room.

Asha and Luc did try for a baby but for some reason, I got the risky woohoo pop-up when she got pregnant anyway. She's also already in her second trimester, because I was a dumbass and forgot to suspend the pregnancy. Dumb. Anyway, Asha is due in June 2031, at the same time as Sarah.