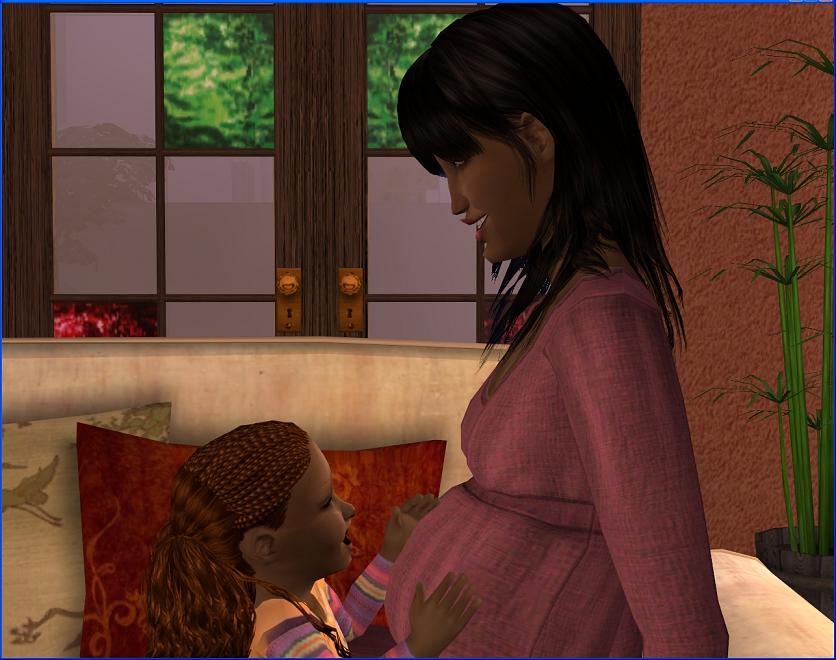 Olivia
is a few months along now with Baby #2.
Ramona
is looking forward to meeting her new little brother or sister but until November, she'll have to be content with talking to her mother's rapidly expanding belly instead!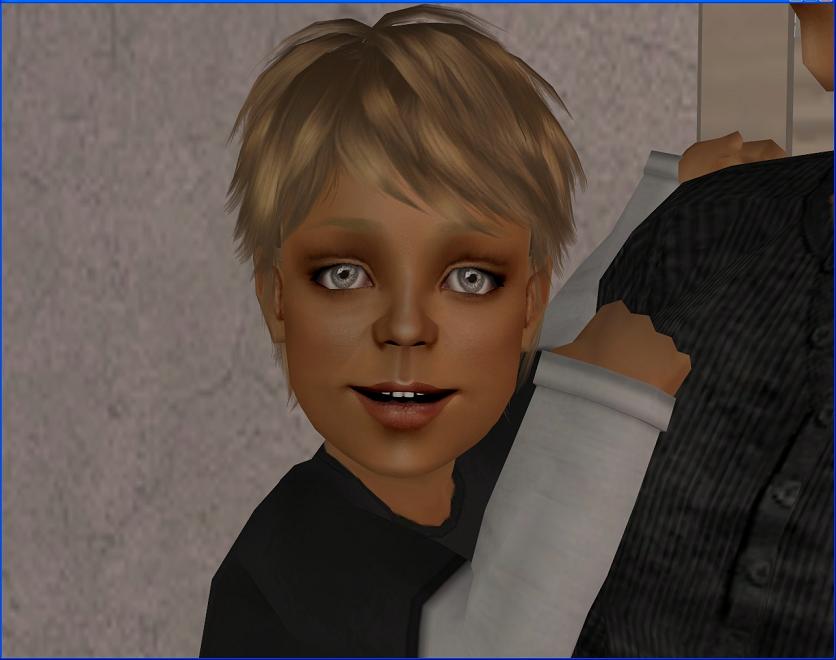 Just down the street,
Marcus Lane
is now 1. Now
Asha
and
Luc
will have two toddlers to watch out for!
Extras:

For comparison purposes: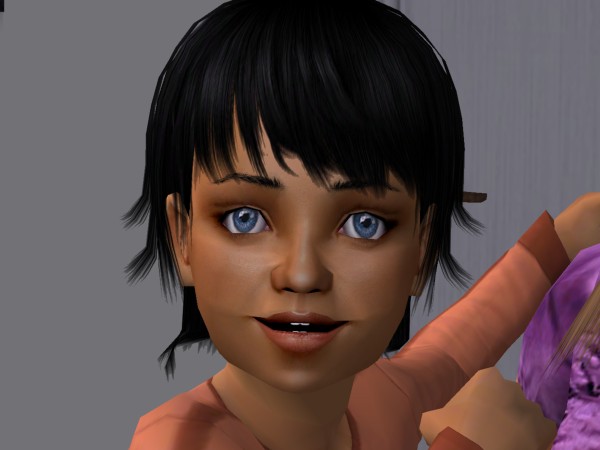 Luc as a toddler...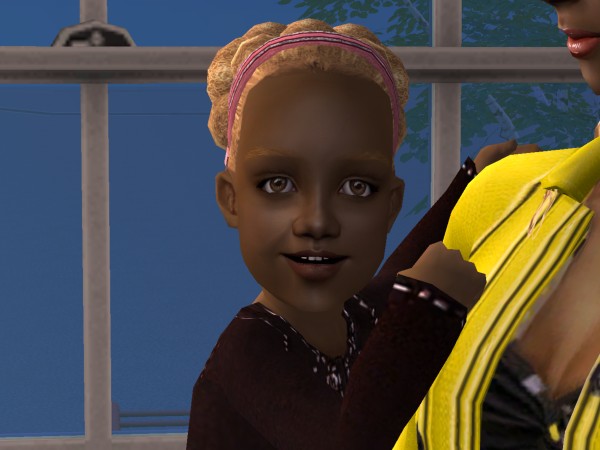 ...and Asha as a toddler.
Notes:
I spent an embarrassing amount of time on that first pic and it's still not exactly as I imagined! I would have liked to have got more of Ramona in the frame, but underneath where it cuts off, it's just a mass of legs bleeding into each other. :\ I think I'm going to experiment with that a bit more though. The picture is cute but I think it could be cuter. ;)

So Marcus was a bit of a surprise for me! He looks way more like Asha than I ever thought he would. He might even be all Asha, apart from his skin tone.