Round 29: May 2030 (Autumn)

Jacob Weaver and Claudia Kirby are both 29.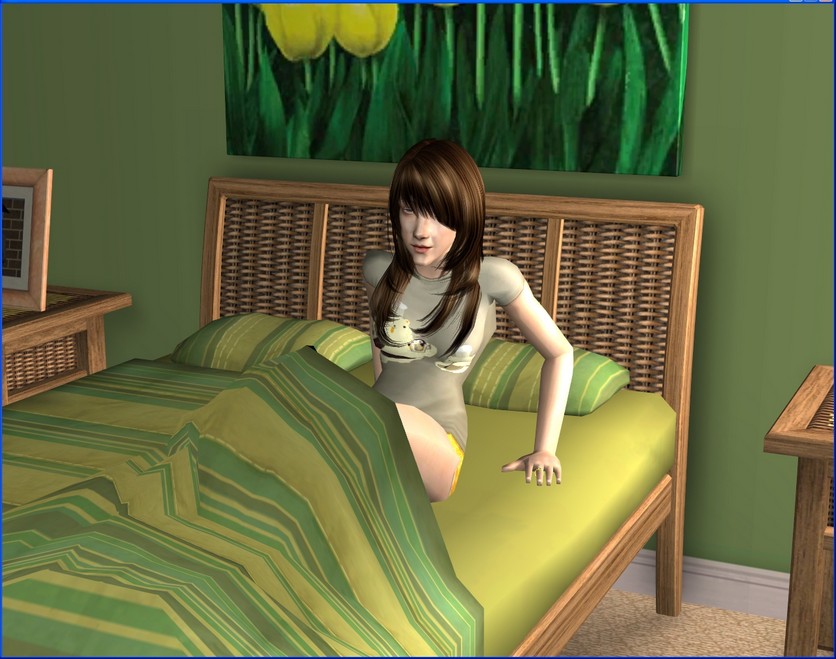 When I woke up on the morning of our wedding, I could have sworn I heard rain.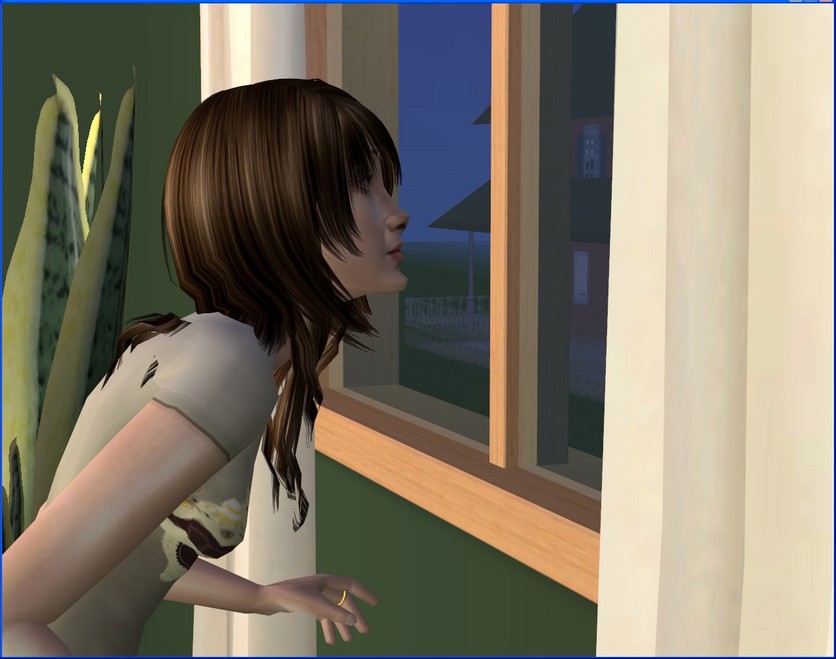 Yes, it was definitely raining. Just what we needed.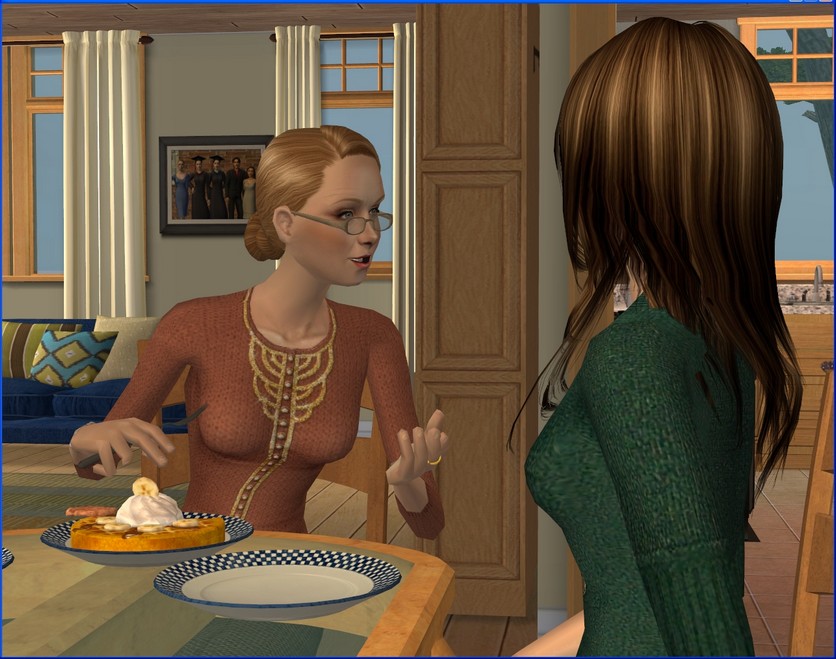 I was trying to stay calm about it but
Mum
didn't help when she spent all of breakfast talking about how
heavy
the rain was and how we'd all get
drenched
if it kept up. It really put my mind at ease.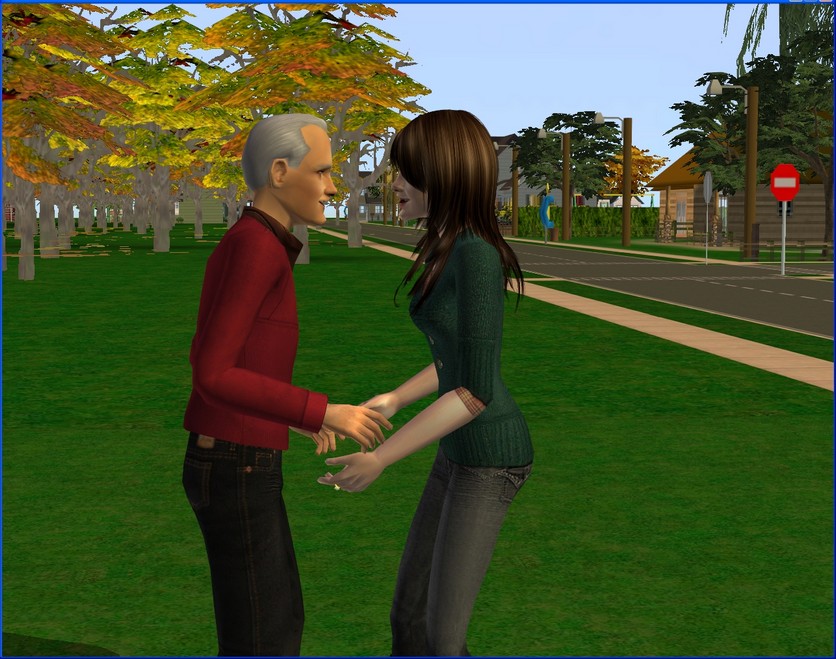 Thankfully, she didn't jinx us. The next time
Dad
and I went to check, the sky had cleared up and it looked like it was going to be a really beautiful day.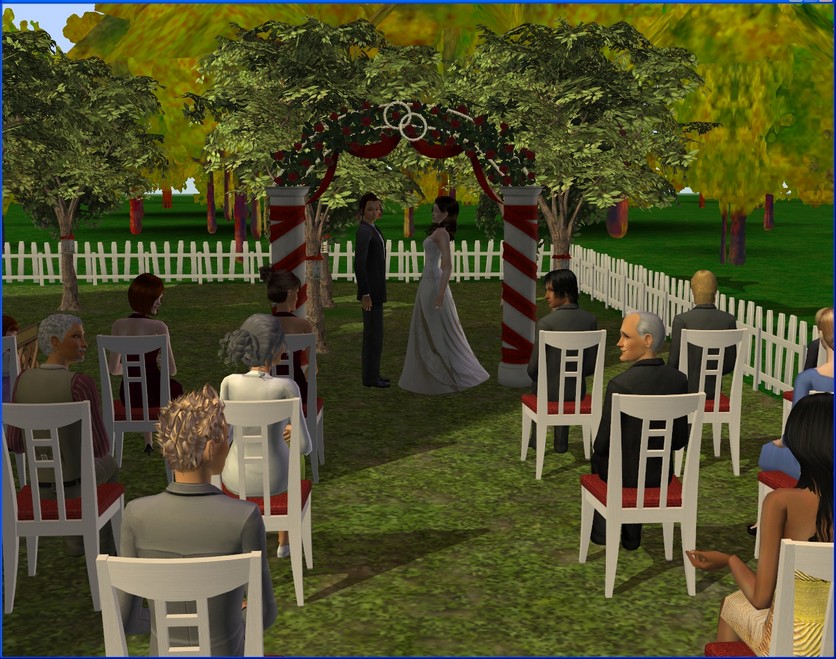 Even the grass was only damp, rather than muddy. I was just praying it would stay that way!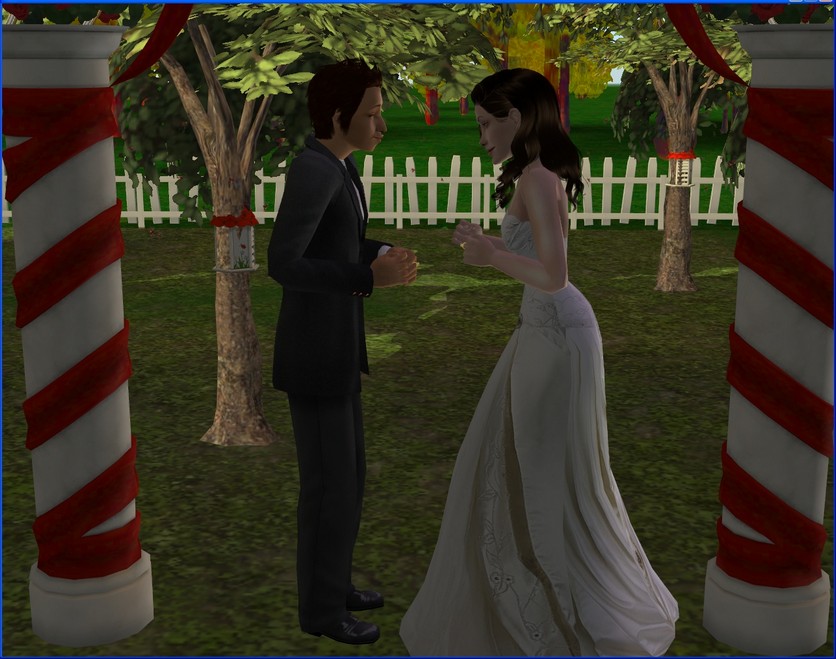 By the time the ceremony was about to start, it really seemed like it was going to stay fine.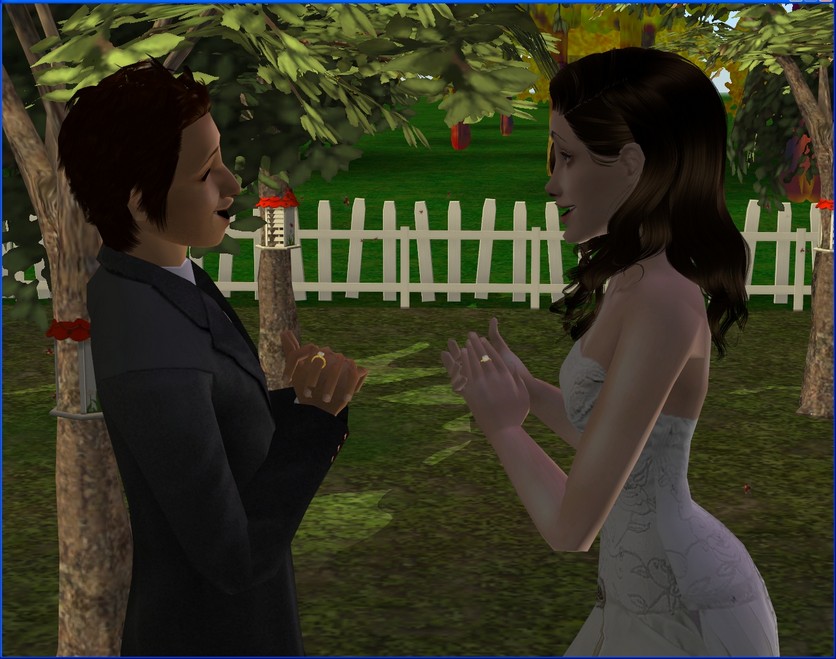 It was all pretty close to perfect, really.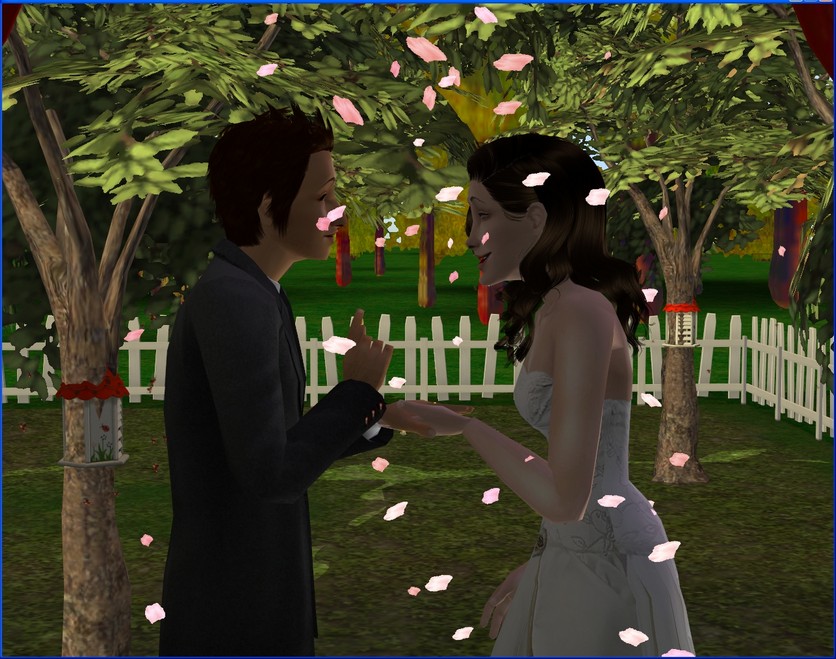 We didn't have the apple trees ready for harvest, like at
Victoria
and
Finn
's wedding. But we did have some beautiful autumn foliage as a backdrop.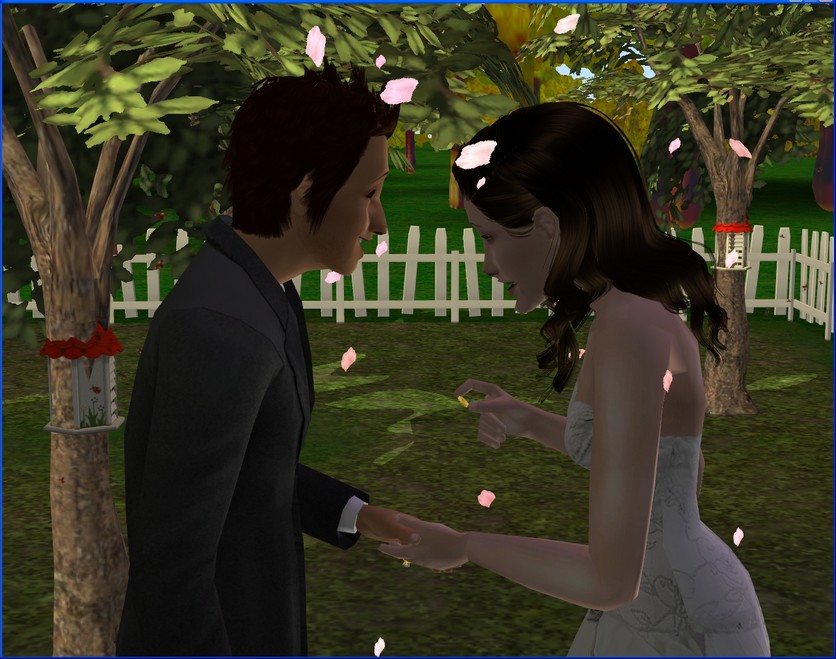 I couldn't have planned a better setting for us.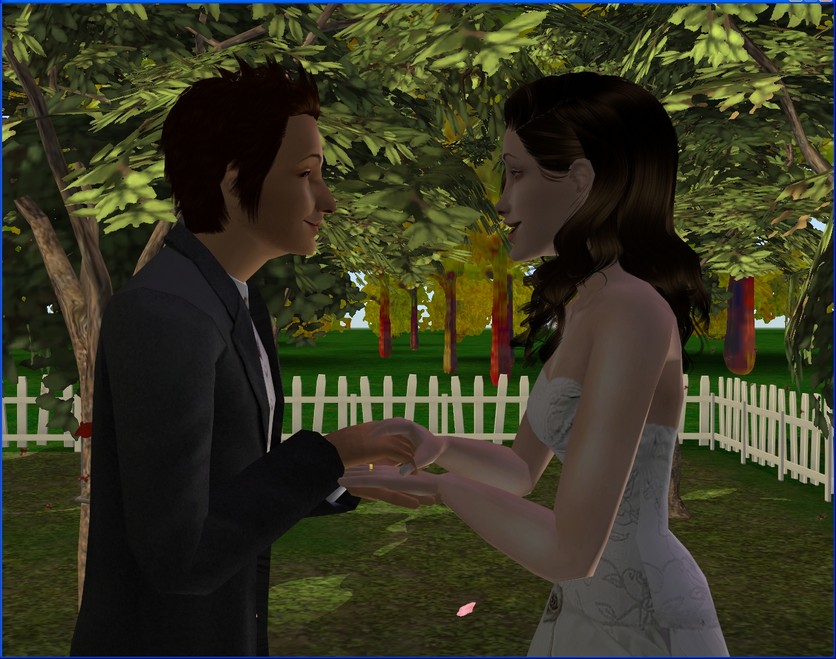 I remember pushing for a commitment from Jacob while we were still in college which seems insane now! I wasn't ready then but I'm definitely ready now.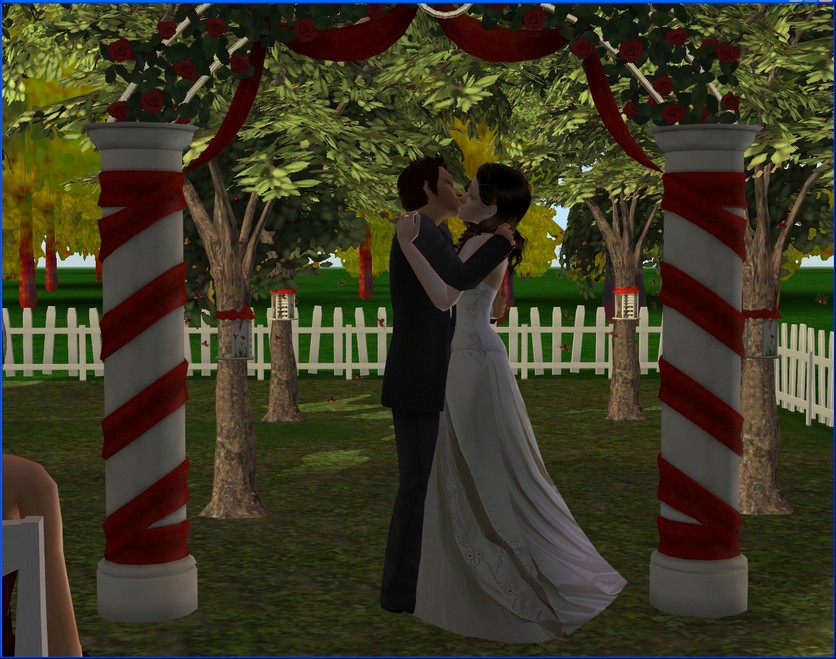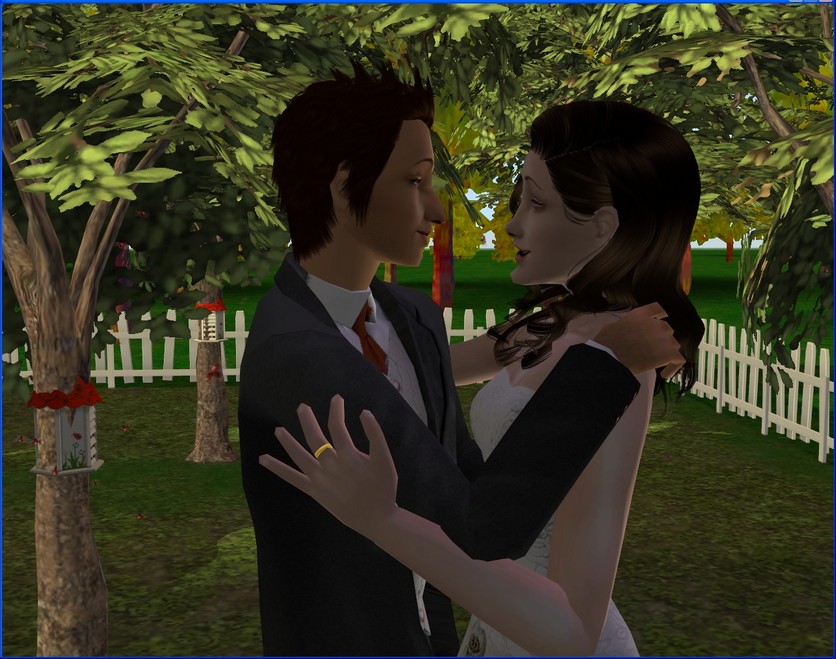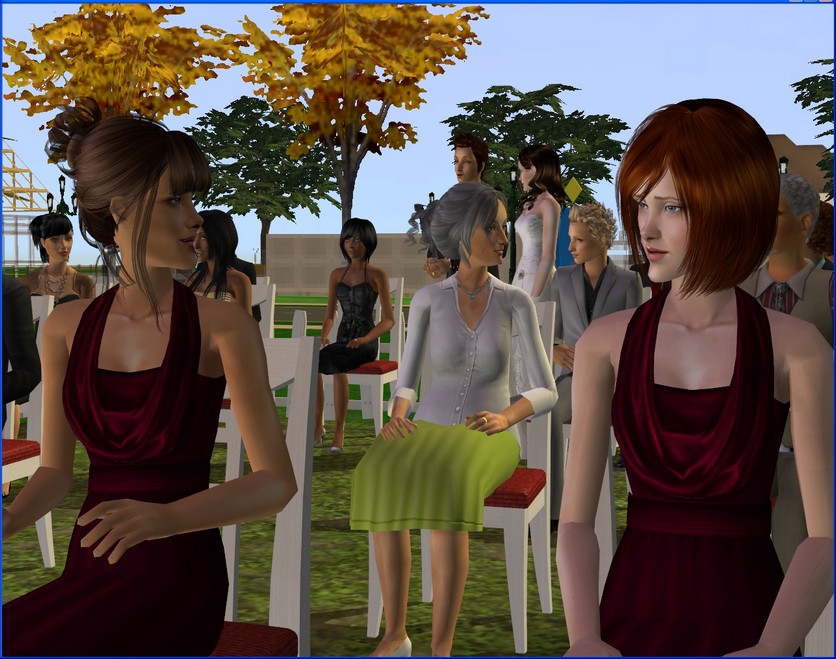 I was so happy both Victoria and
Rebecca
could serve as my bridesmaids.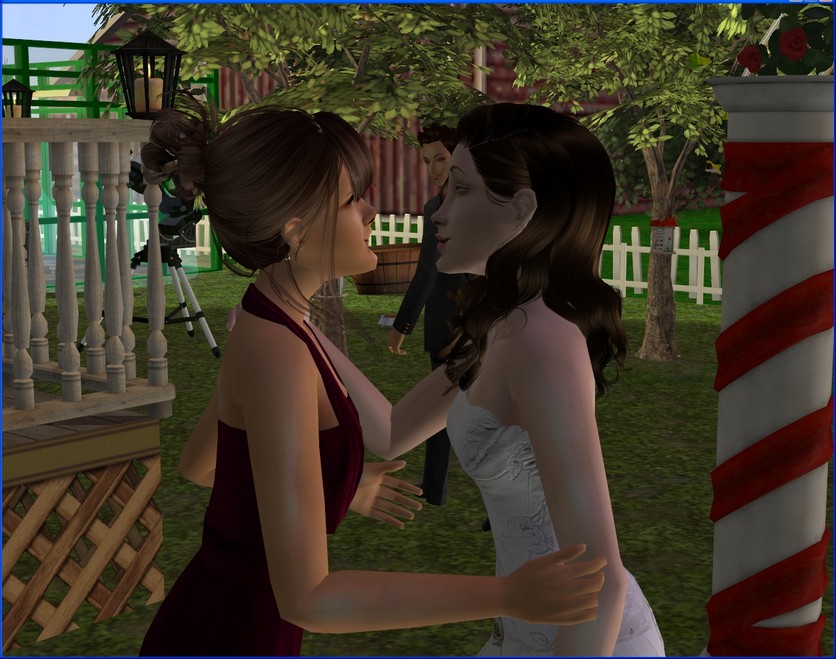 I considered
Josie
and
Patience
when Jacob first proposed but ended up settling on my sisters instead.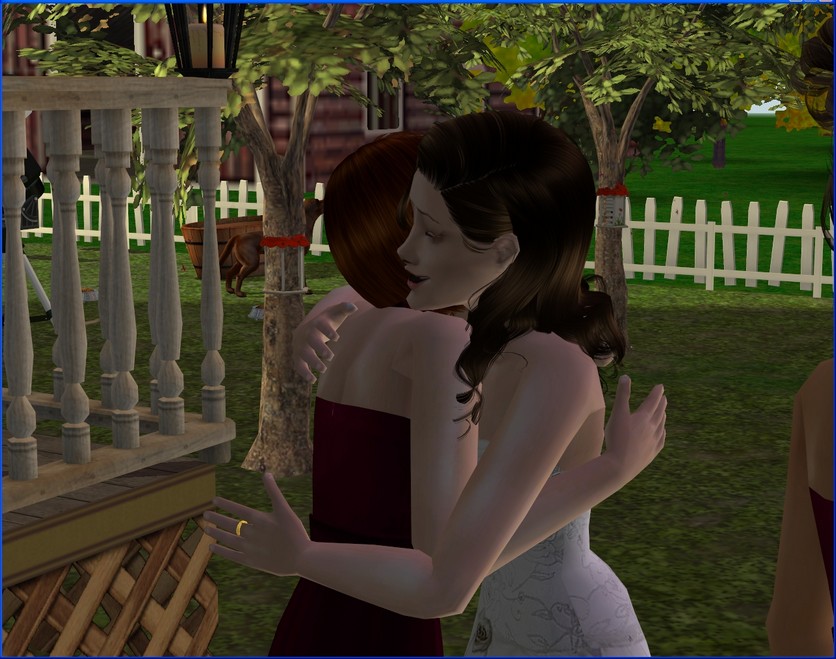 It seemed more important to have family anyway. And what with Patience being Jacob's ex and all, it felt a little weird.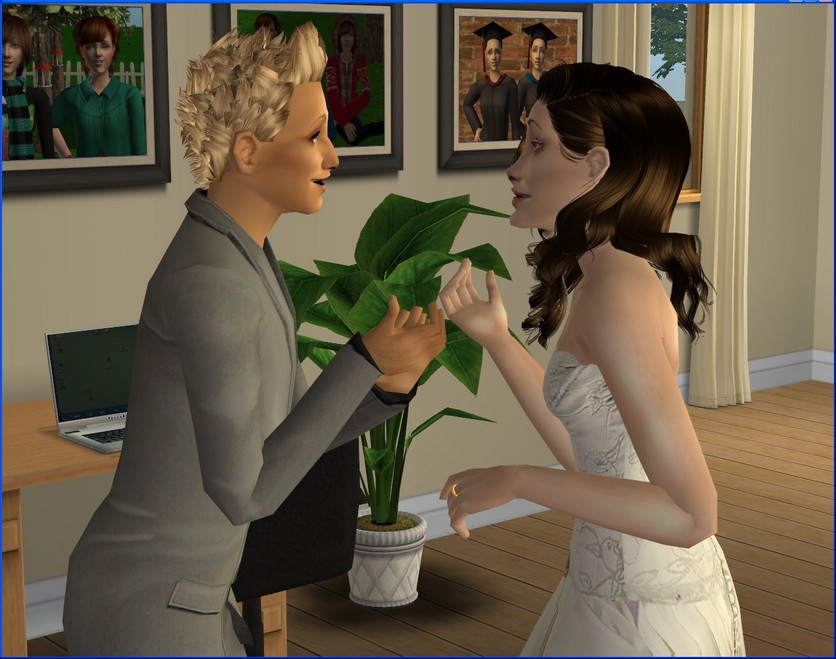 I mean, I wouldn't have wanted
Amar
in the bridal party, even though that was all 10 years ago now and I have to admit that he's slightly less of a jerk these days.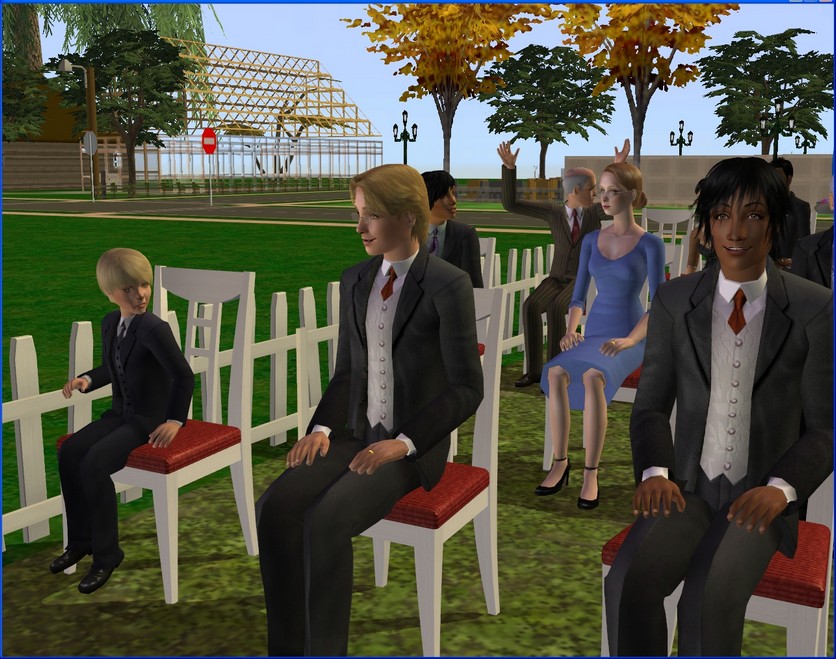 But Jacob went with Finn and his nephew
Dominic
instead, which I was more than capable of dealing with!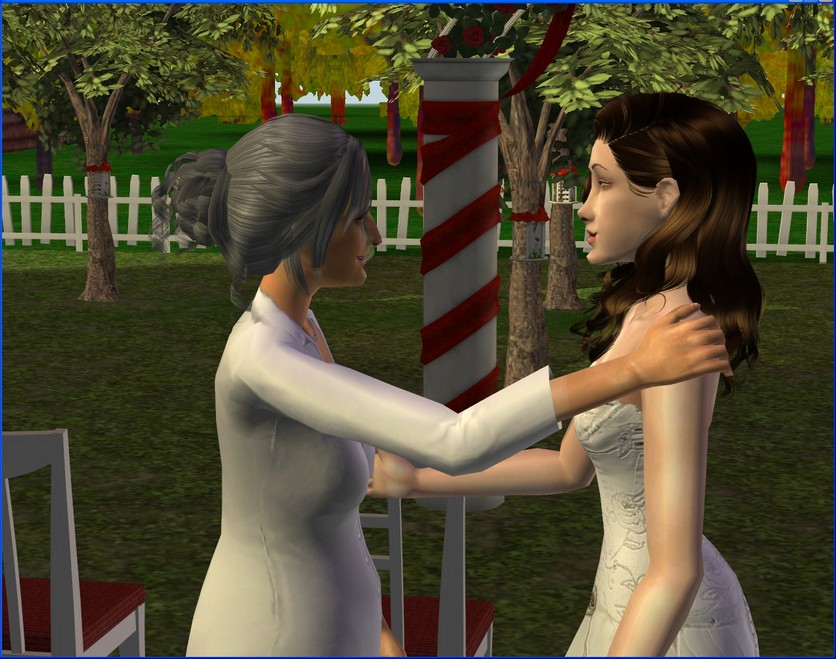 I really did get lucky with my in-laws.
Arianna
is just so warm and friendly, and has been since the second Jacob brought me home to meet her.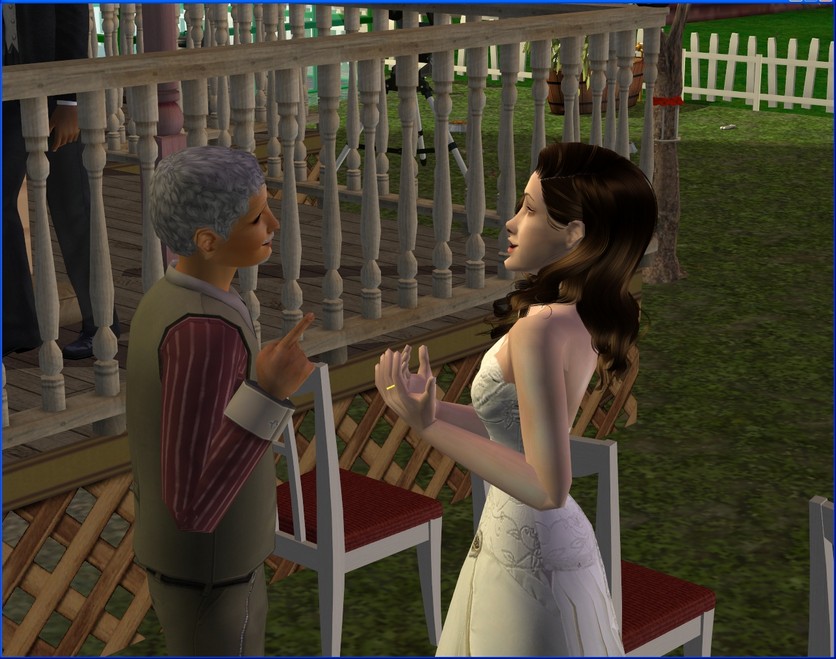 And
Liam
is great too. I think I might get along with him even better than Jacob does.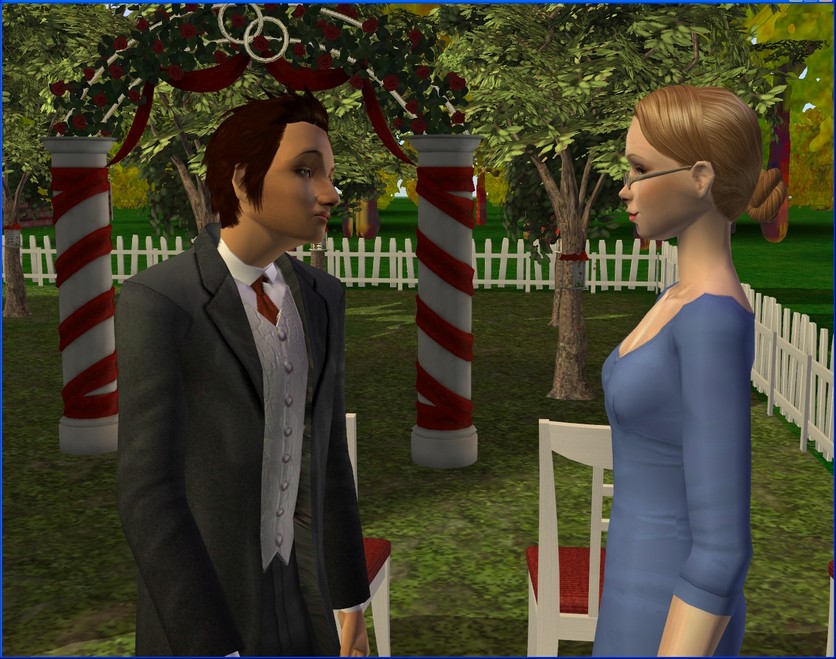 I guess Jacob kind of drew the short straw with in-laws, though Dad is generally pretty laid-back. Mum really likes Jacob but she can be draining even when you're in her good books.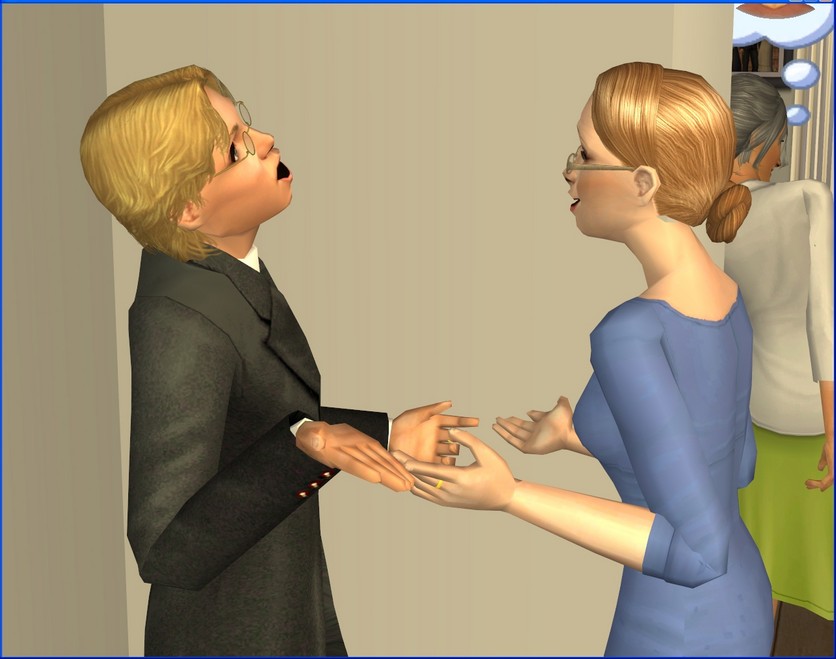 Jacob's just lucky he got off to a better start with Mum than Finn did. She's much better now.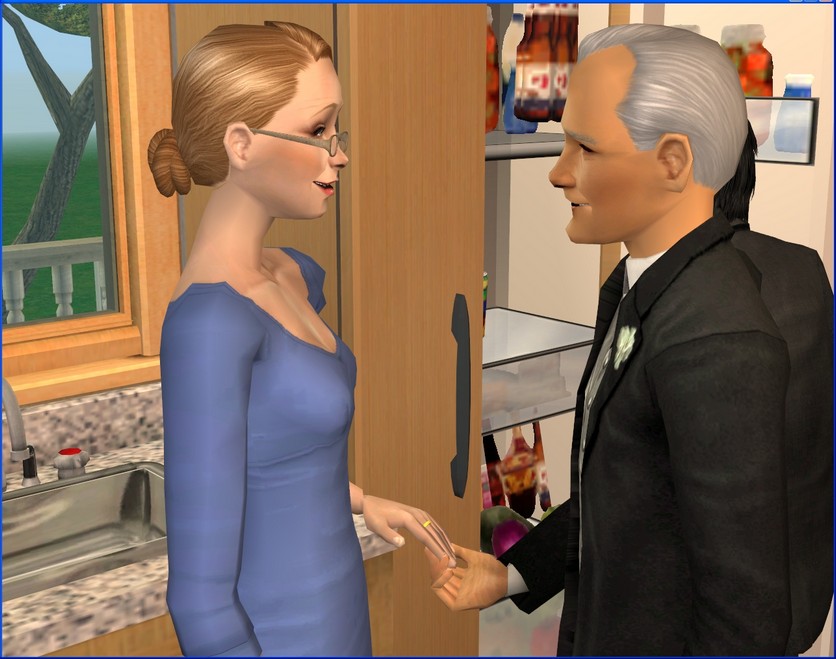 Mum was very well-behaved for most of the day. Dad tries to keep her in check.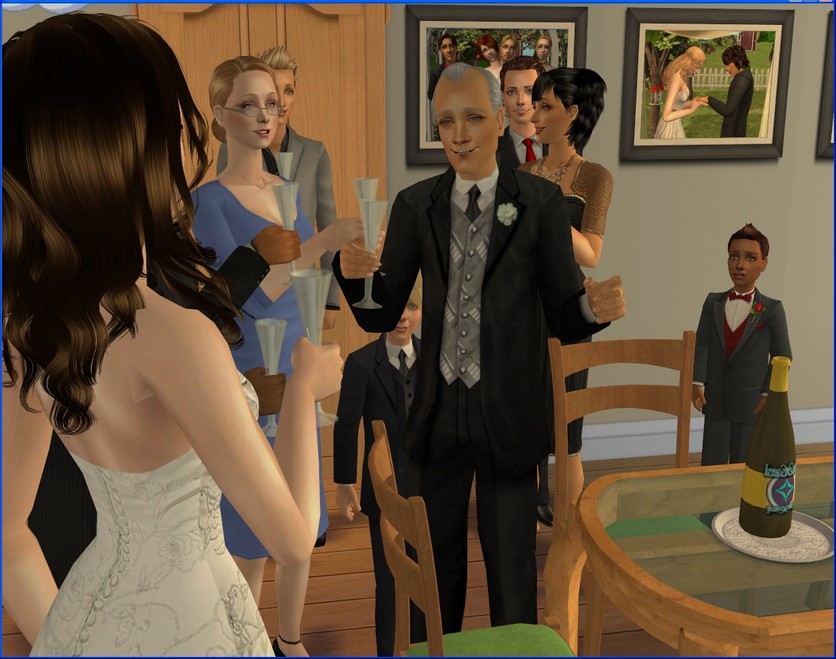 Dad insisted on a toast, which was embarrassing and sweet at the same time. Everyone seemed to like it, so I guess we'll go with mostly sweet.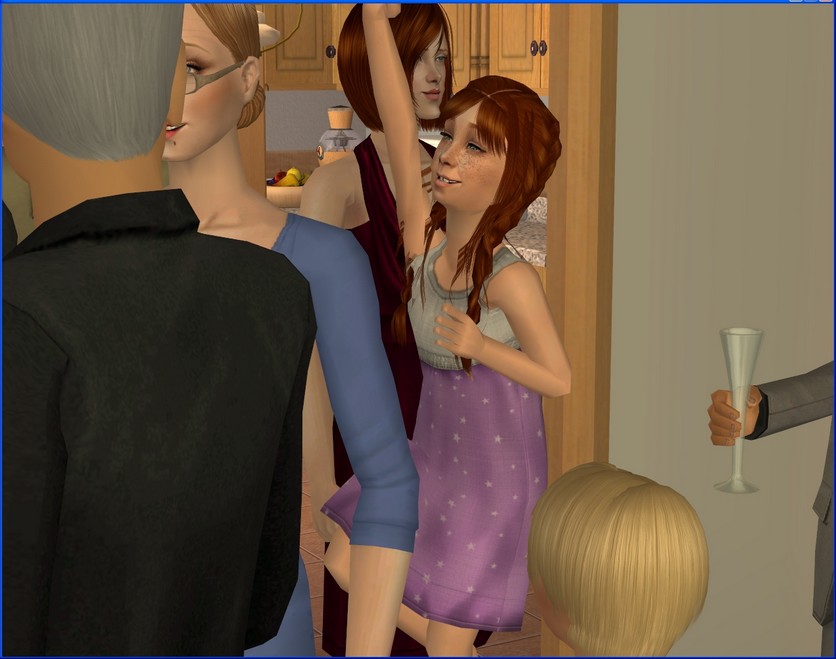 Caitlin
is 7, so she's too young for champagne, but she was very excited about the toast nonetheless.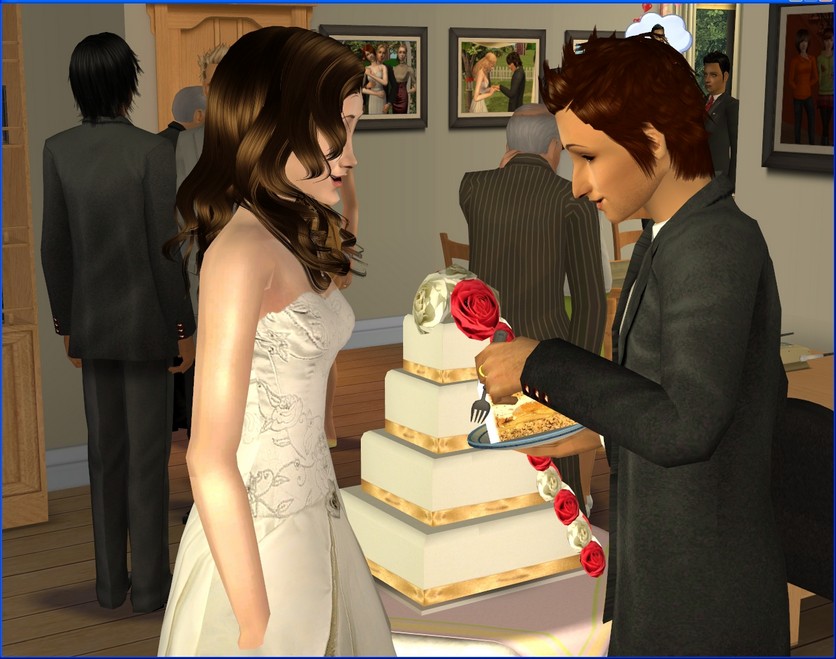 Everyone could have cake, at least.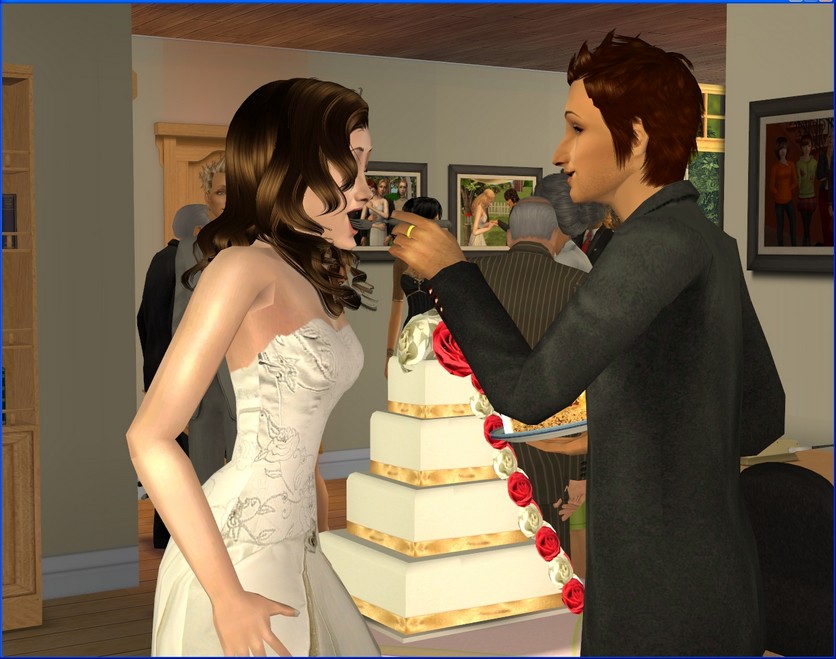 Our cake was beautiful
and
delicious.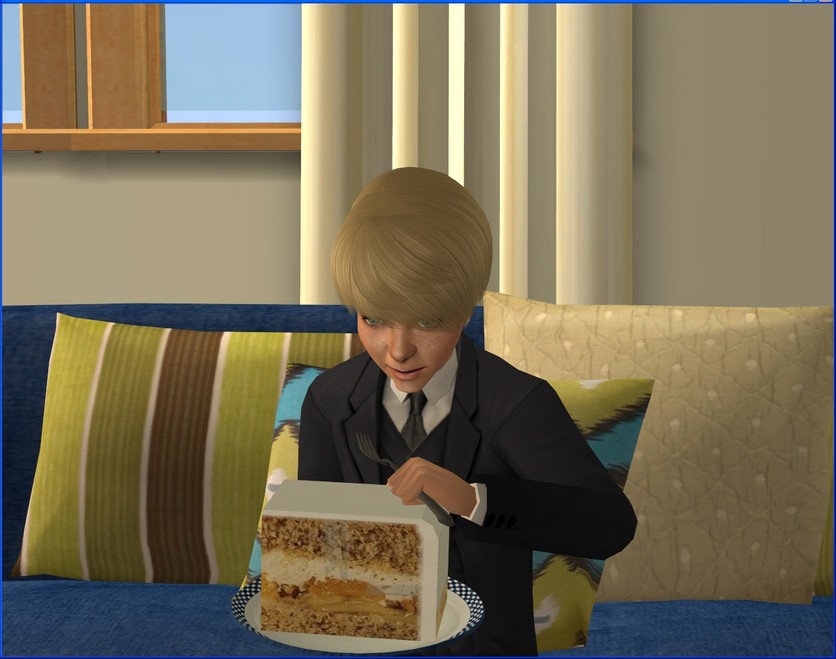 I think
Declan
's slice was bigger than his head.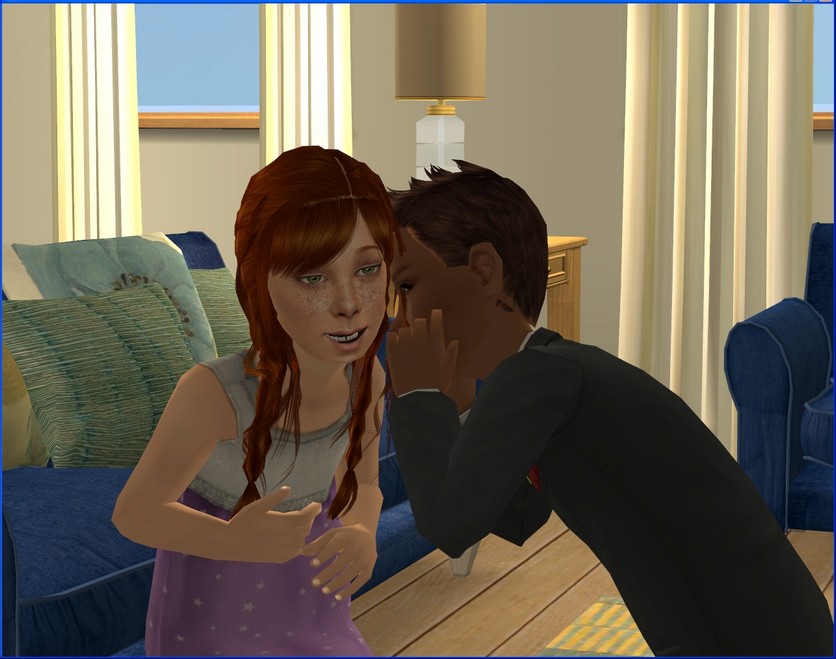 We had three kids under 12 at our wedding, Declan and Caitlin and Jacob's nephew
Brendan
.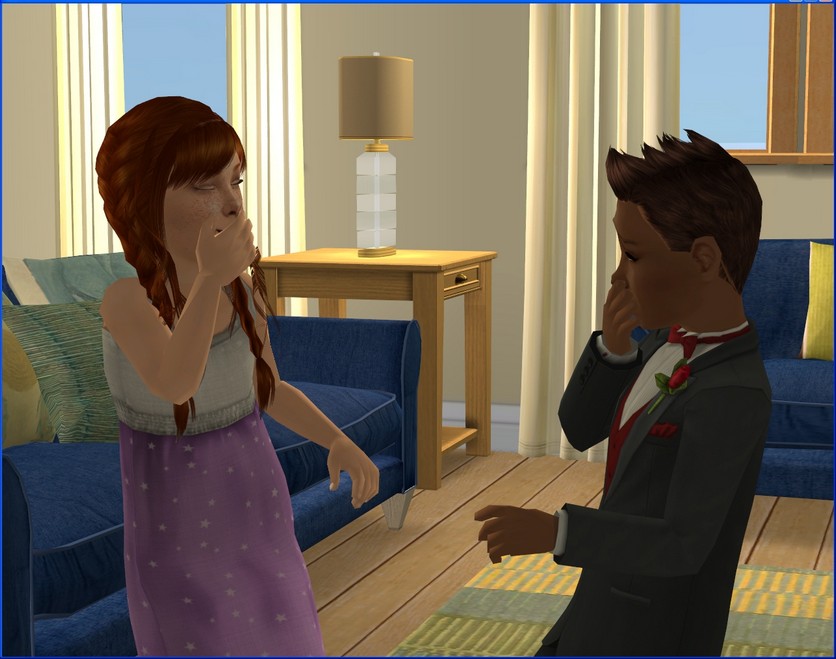 I was a bit worried they'd be bored but they seemed to have a great time together. Caitlin is in the same class at school as Brendan, so they played together.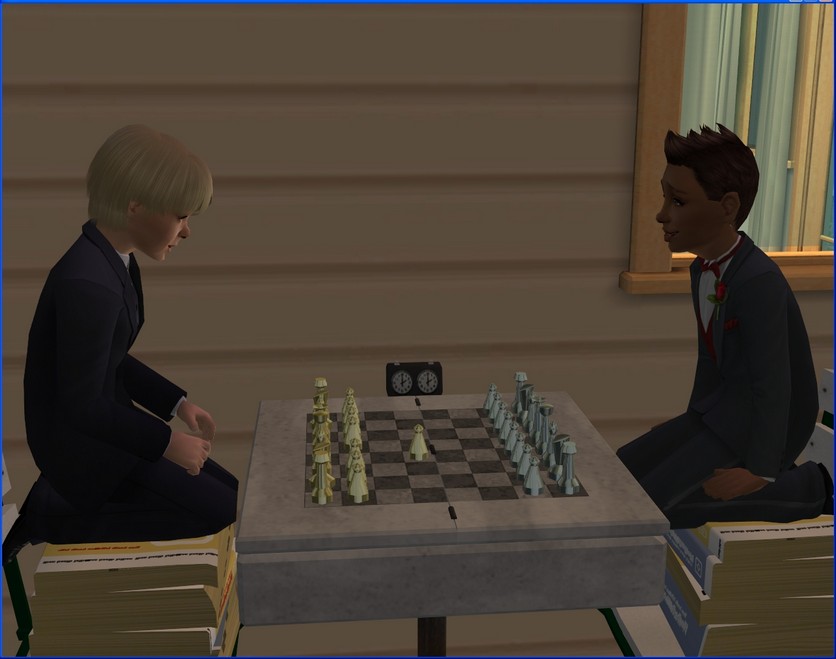 Declan was glued to the chess set. I even saw him trying to teach Brendan to play. If only all our guests could mingle so well!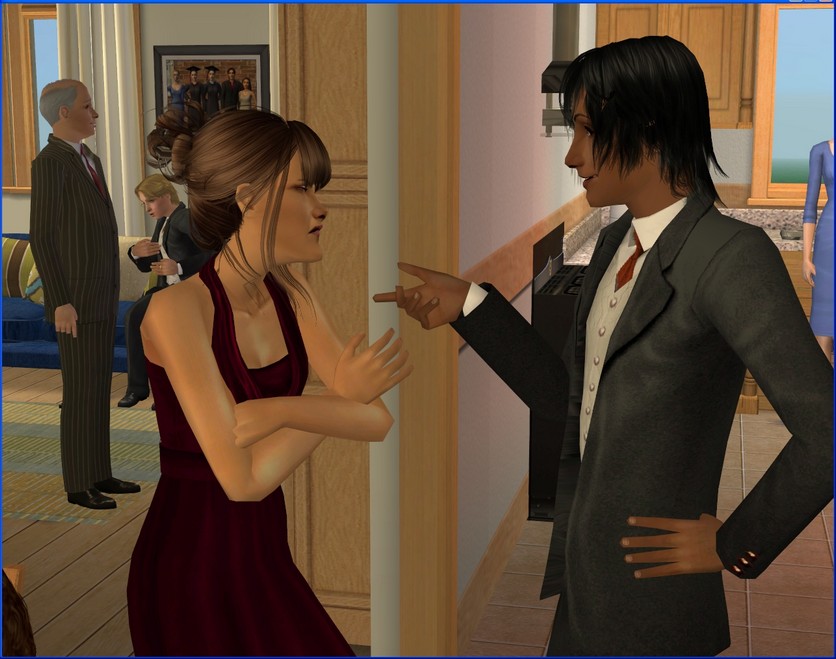 Rebecca had some kind of falling out with Dominic. It would have had to have been about something stupid, because Rebecca's just like that. She's got a big mouth and a short fuse.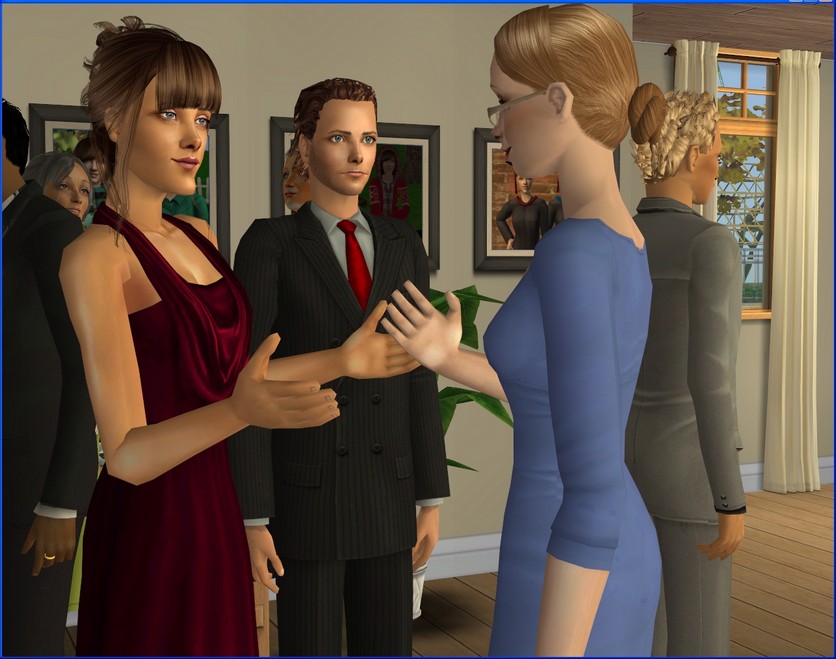 And then there's Mum, who was incapable of reining herself in for the
whole
day. Rebecca brought her boyfriend Lucian to the wedding. It was the first time she'd introduced him to our parents.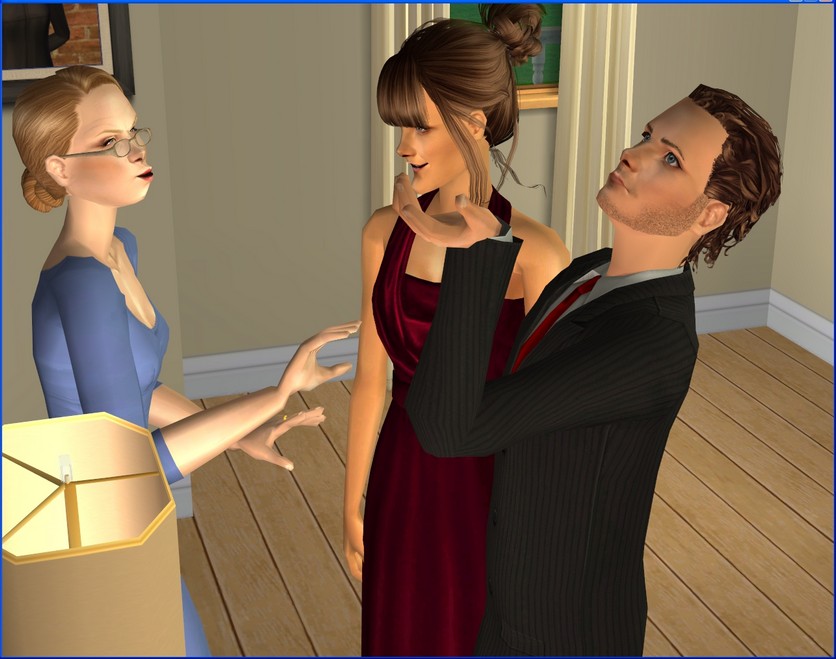 Mum was in fine form, which Rebecca seemed to find more amusing than anything.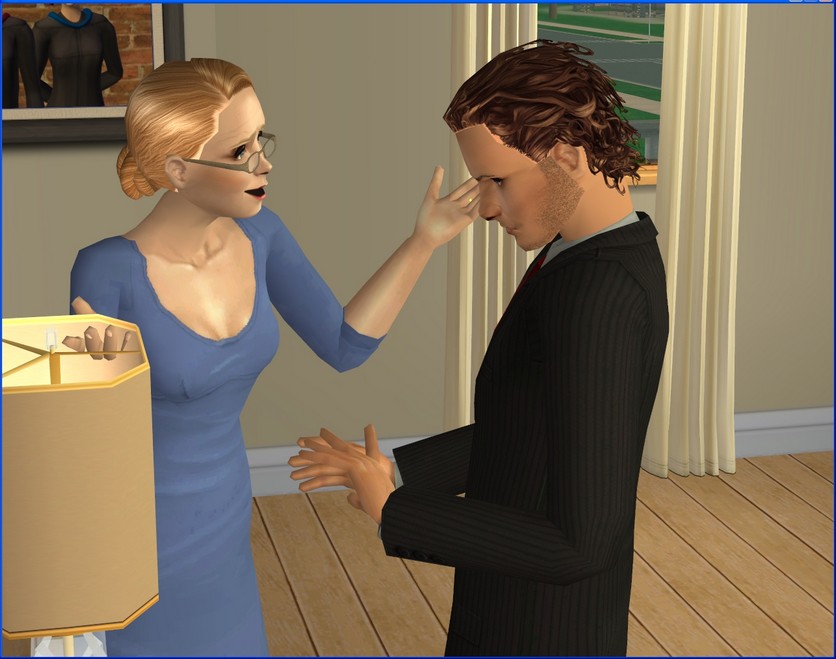 I know Lucian keeps mentioning marriage to Rebecca, which she's not ready for. Maybe Rebecca thought Mum would scare him off the idea!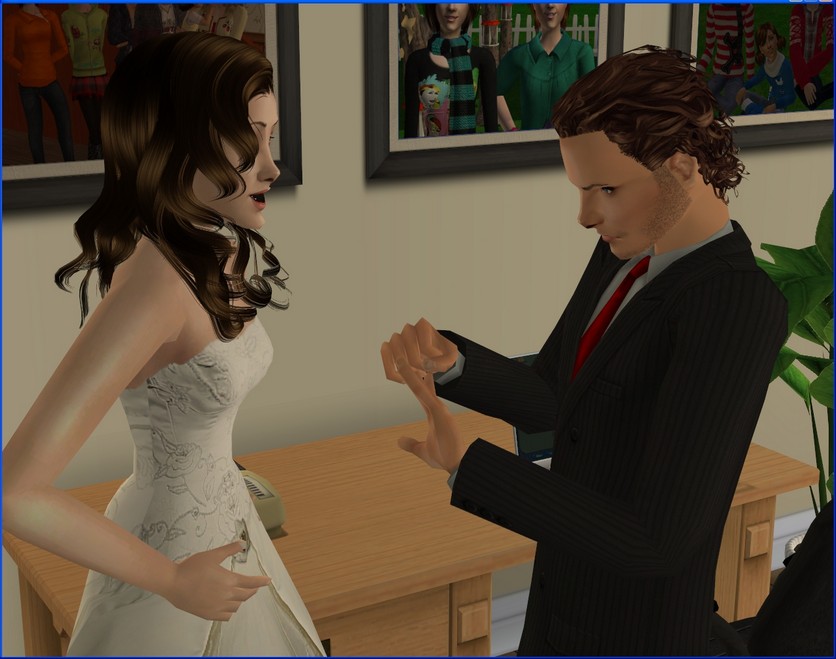 But then, I don't know what to think of Lucian myself. I talked to him for a while and it was like he wasn't listening to a word I was saying.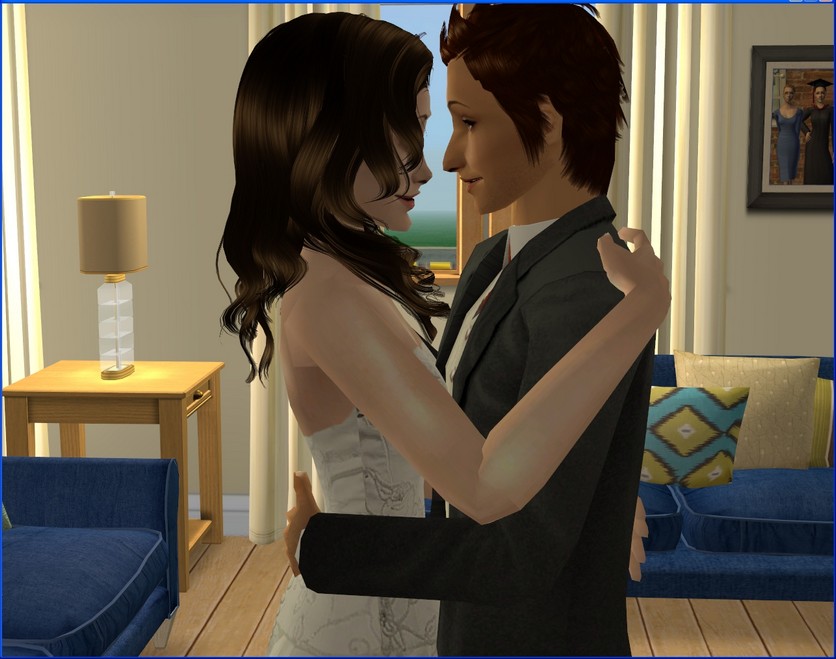 By the time we got to our first dance, I was definitely prepared for this wedding to be over!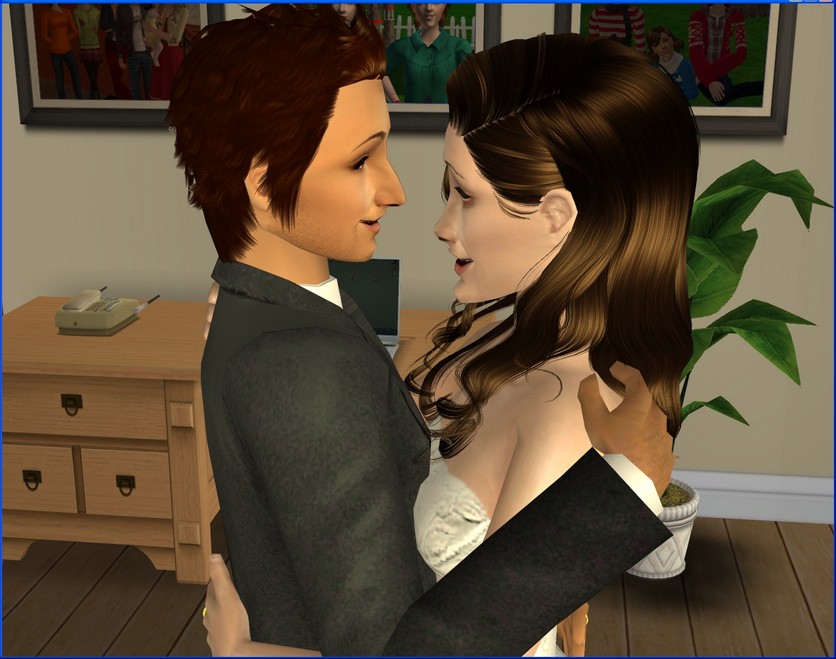 I just wanted to leave the drama that comes with any huge family event behind and get on the plane for our long-awaited honeymoon!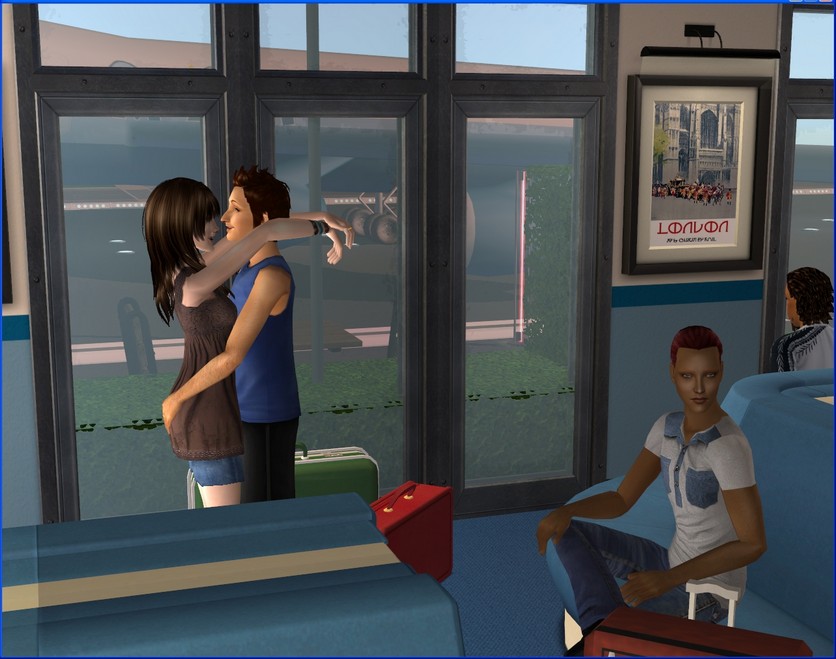 We'd booked a flight to Cape Elizabeth and neither of us could wait to get there!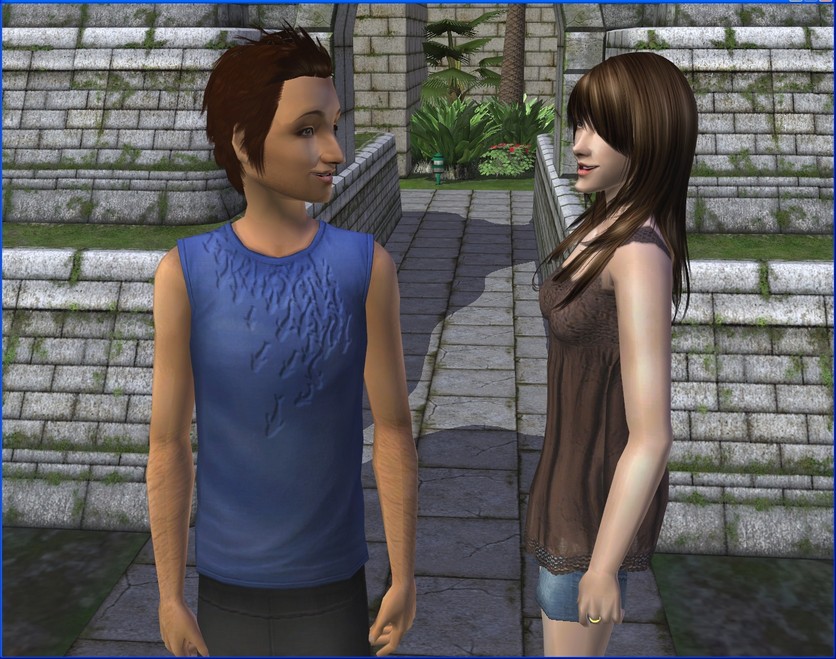 Cape Elizabeth was gorgeous. We did a little sightseeing but our honeymoon would have been amazing even without that.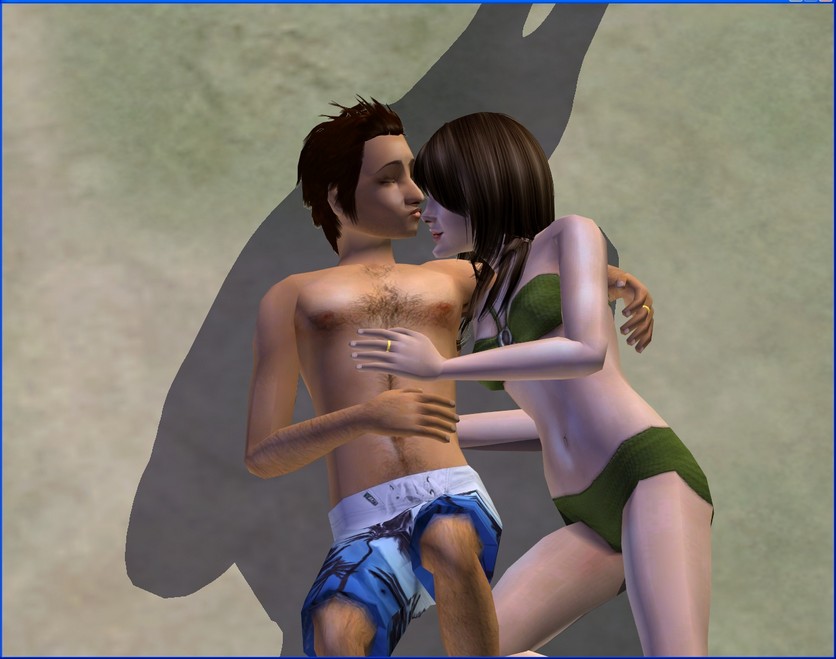 I just loved having so much uninterrupted time with just Jacob.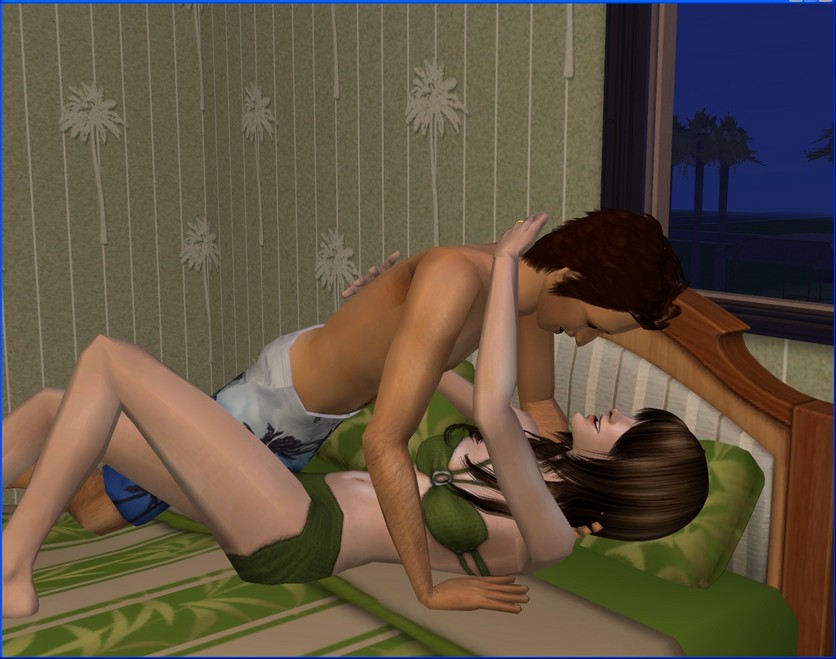 It was so wonderful and I think I was more relaxed than I'd ever been in my entire life.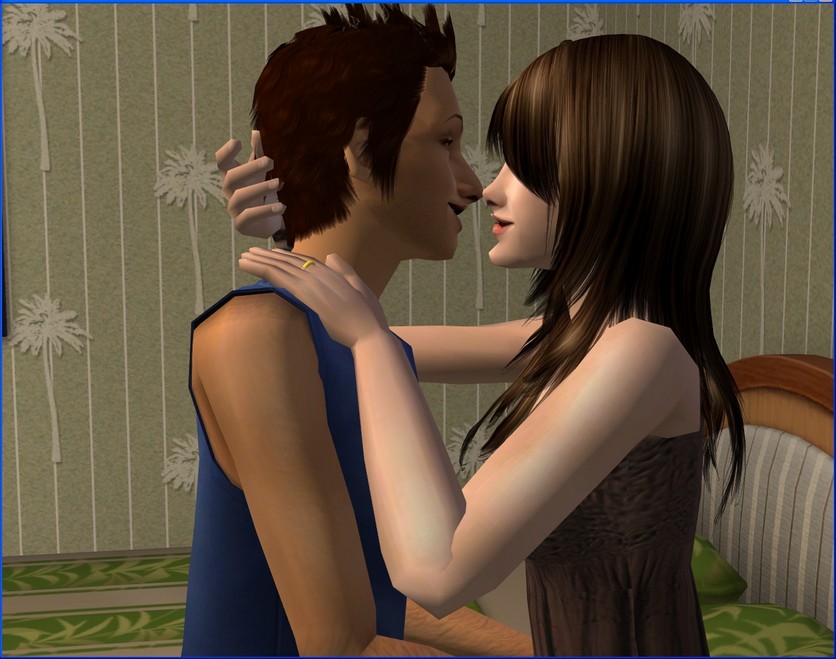 I was still really tired by the time we had to head back home though.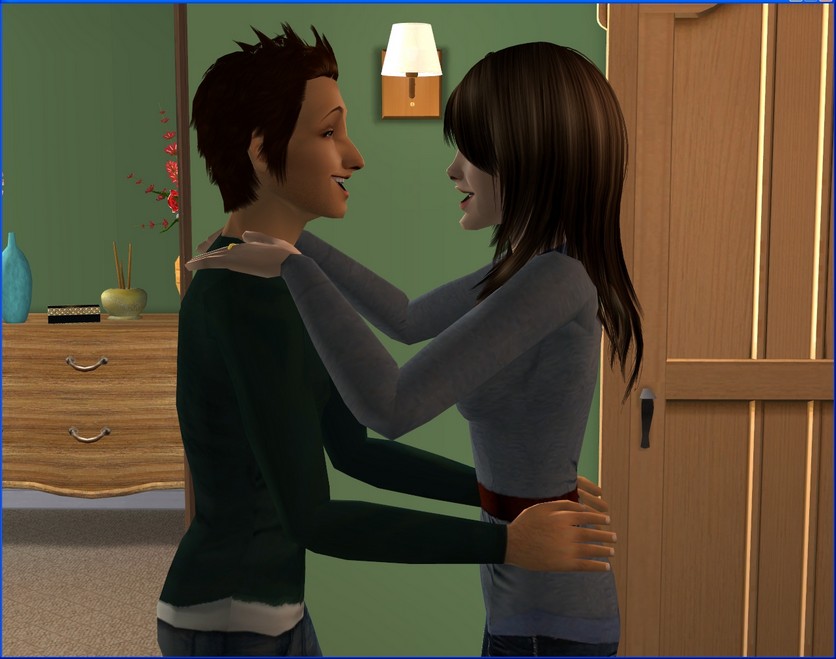 Back in Sullivan, we discovered why; I'm pregnant! Jacob and I are both so excited! We haven't told anyone yet and probably won't until I'm a little further along. We're both very keen to start a family, though I have to admit, this is a little earlier than we were planning on.
Extras: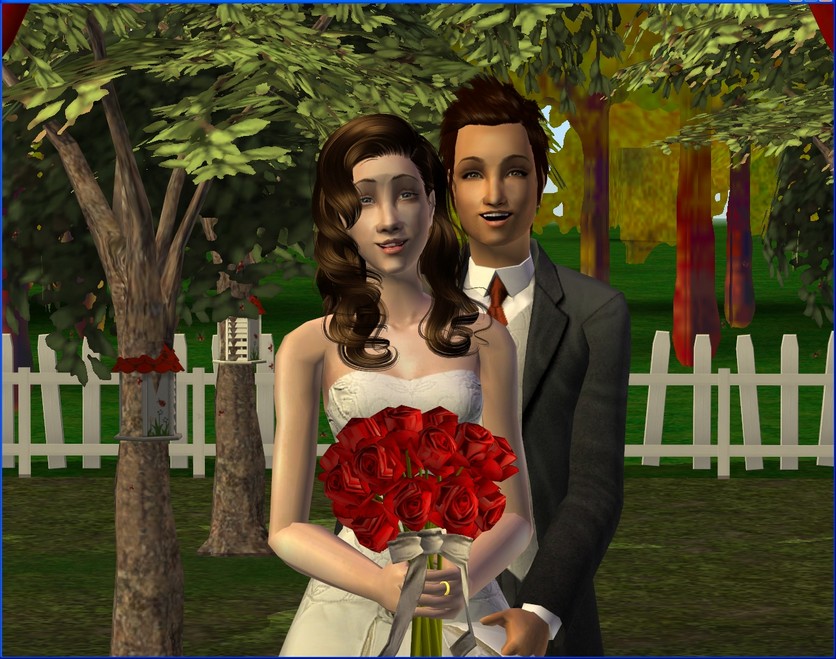 I should have more autumn weddings. The colours in the background are so pretty.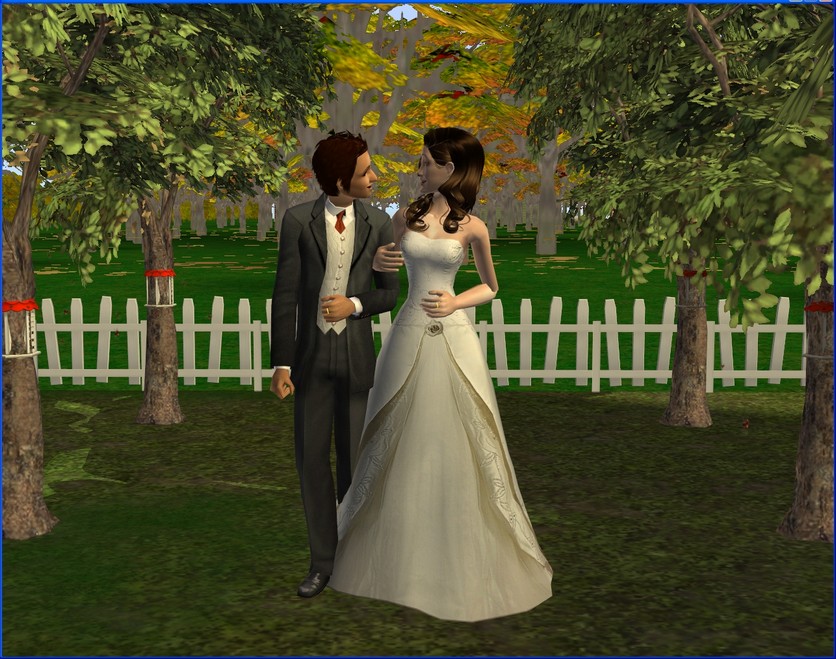 I'm not even going to tell you how long this one took me. It wasn't even the posing - it was just the zooming in and out and switching angles, trying to find the very best frame. This was my favourite.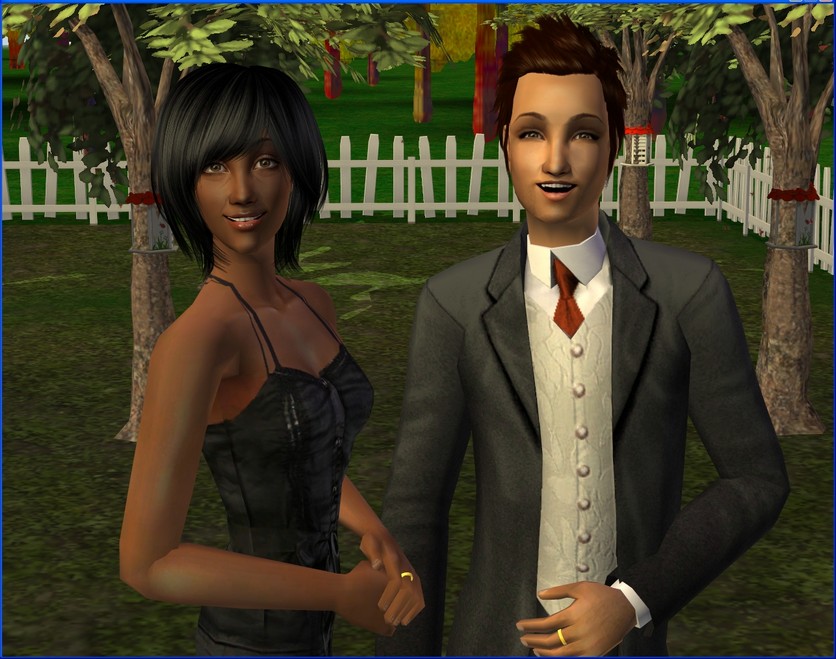 My siblings with the biggest age gap (equal with Ione and Elspeth); Jacob and his 18-years-older sister
Tatiana
.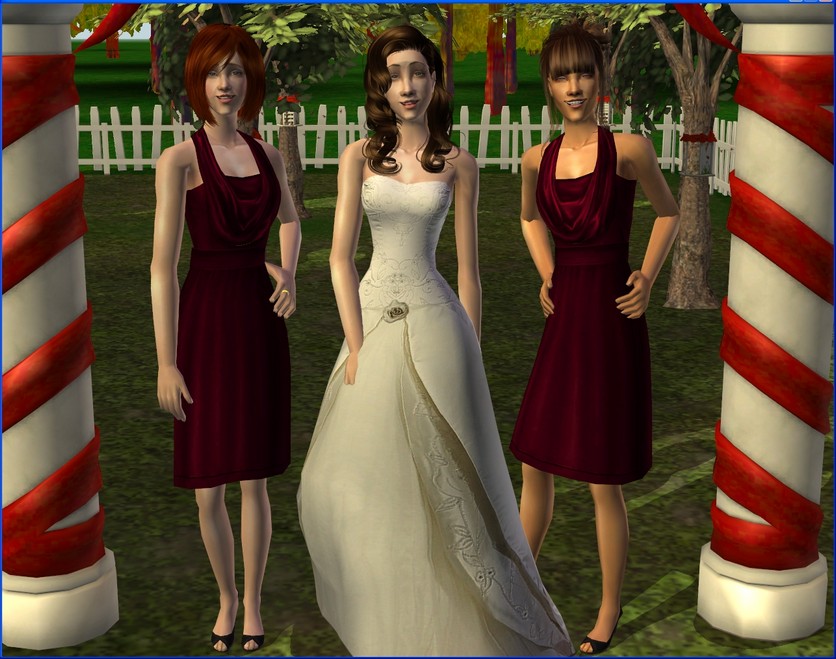 Claudia with her sisters Victoria and Rebecca, who have a much more sensible gap between their ages.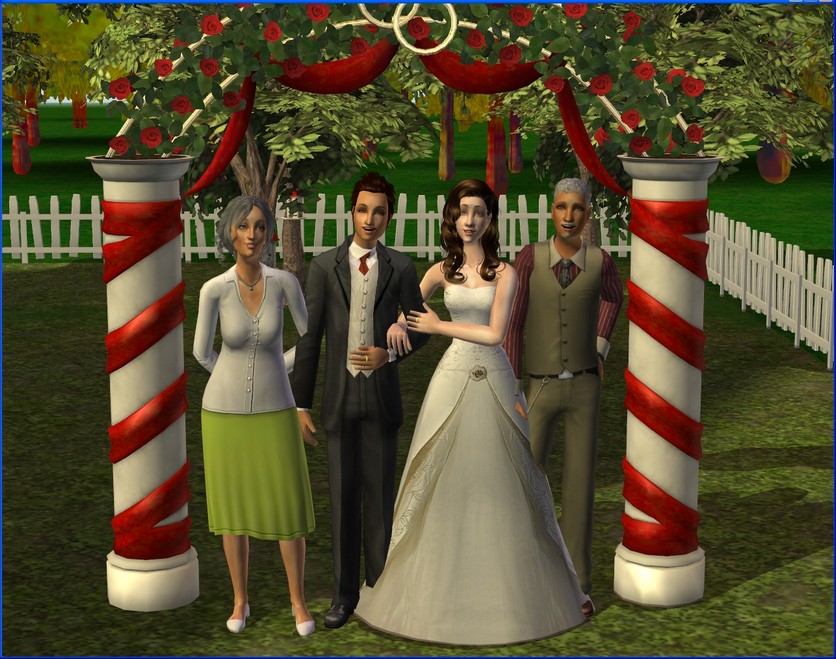 Claudia, Jacob and his parents, Arianna and Liam. Should have zoomed in on this one a bit more!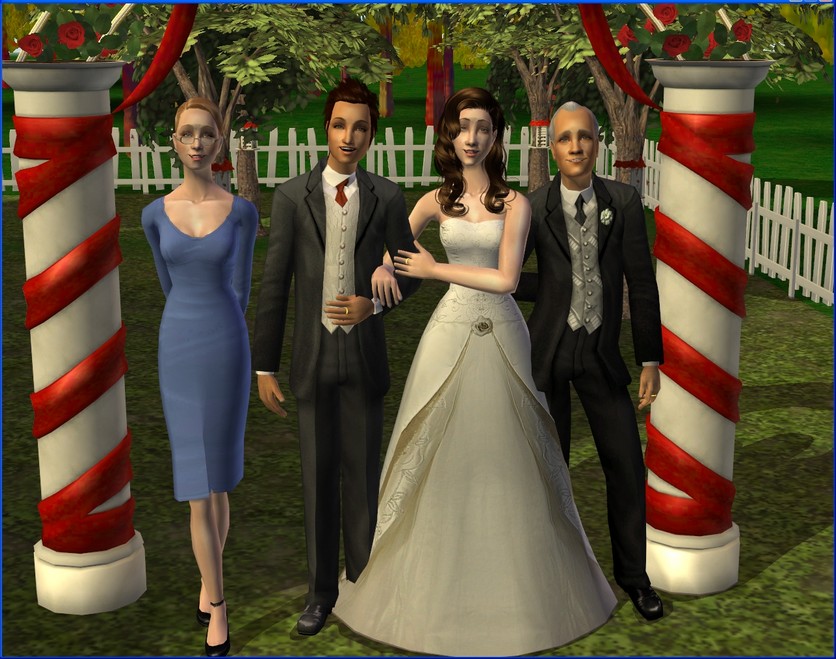 and with Claudia's parents, Trent and Megan.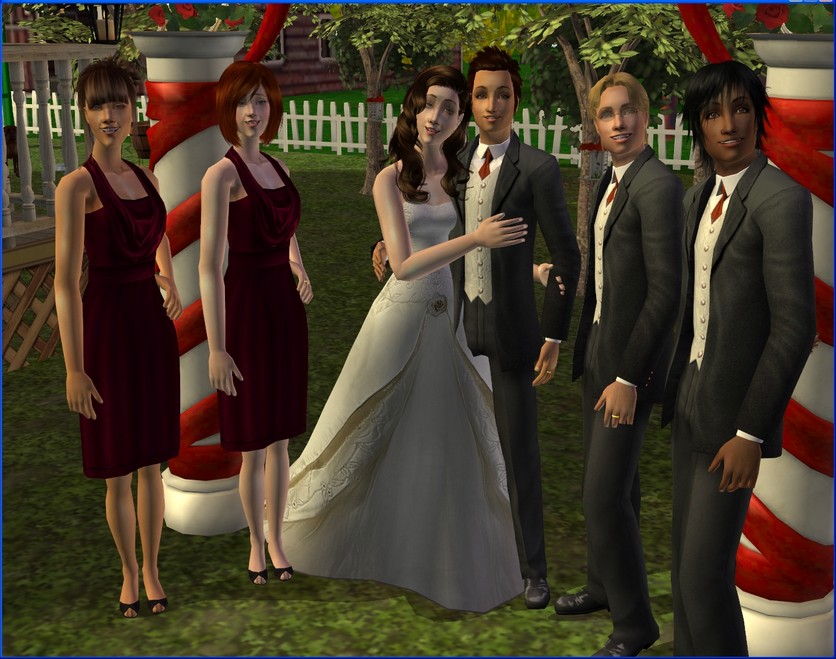 The bridal party.
Notes:
Jacob has taken Claudia's name, which I kind of agonised over. It means the Weaver name is now dead but it's more important to me to keep the Kirby name going, seeing it's one of my original names.

This wedding just went so smoothly! I'm definitely not used to being able to say that! I actually found it much easier to run the wedding,

without

having everyone selectable. I just made the guests selectable when I needed to direct them and otherwise just let them do their own thing. I didn't lag, I didn't crash - it was a joy!

And man...I don't know why I ever switched back to doing weddings commentary-style, because this was

so much easier

and (in my opinion) better. I've sort of forgotten how to do commentary-style, because I really need to rack my brain to write that way for my wedding posts!

So I now have three pregnant women in Sullivan - Claudia, Olivia and Amber, one of my playable NPCs. Olivia is due in November and Claudia and Amber are both due in February.