Round 34: July 2039 (Winter)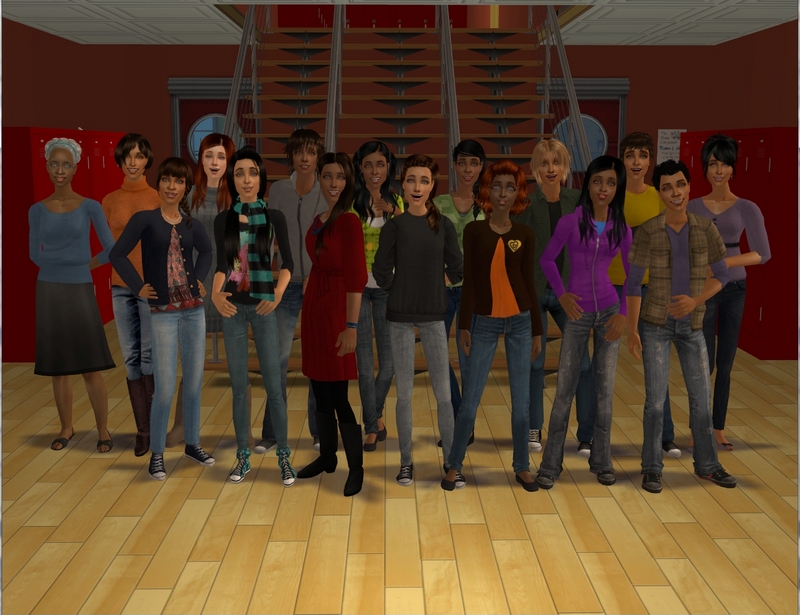 Narrated by Caitlin Romilly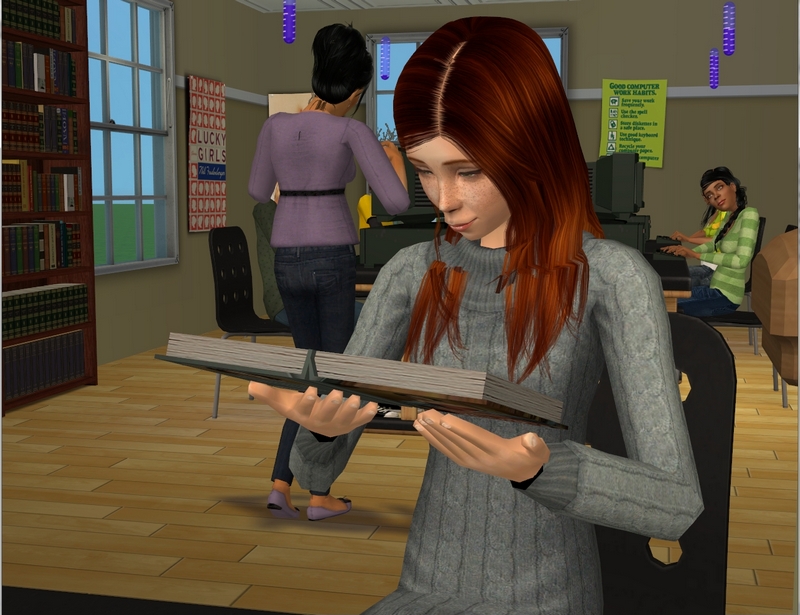 I'm in Grade 11 this year and I've promised
Dad
that I will really knuckle down and work hard. I still don't know what I want to do when I'm older but I know I'll have more options available if I go to college.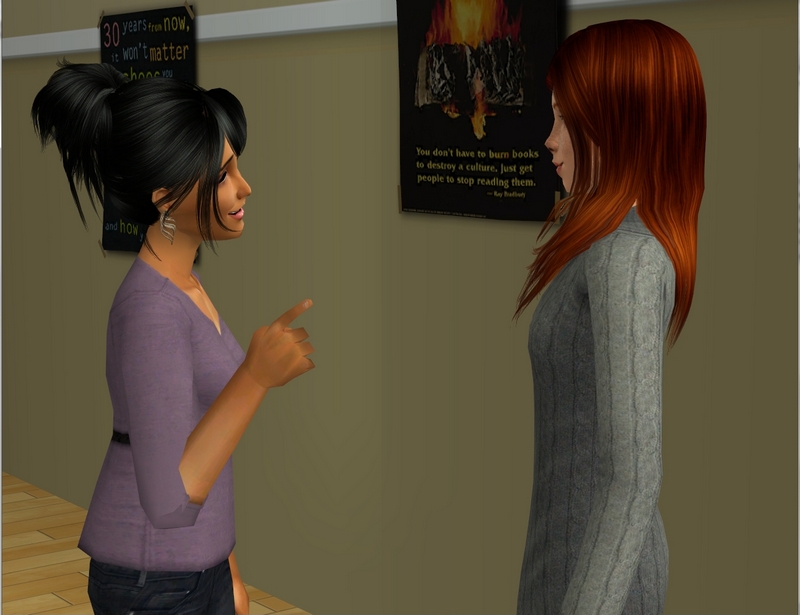 I've been getting straight As all year, so I'm definitely on the right track. Or so my teachers say, anyway.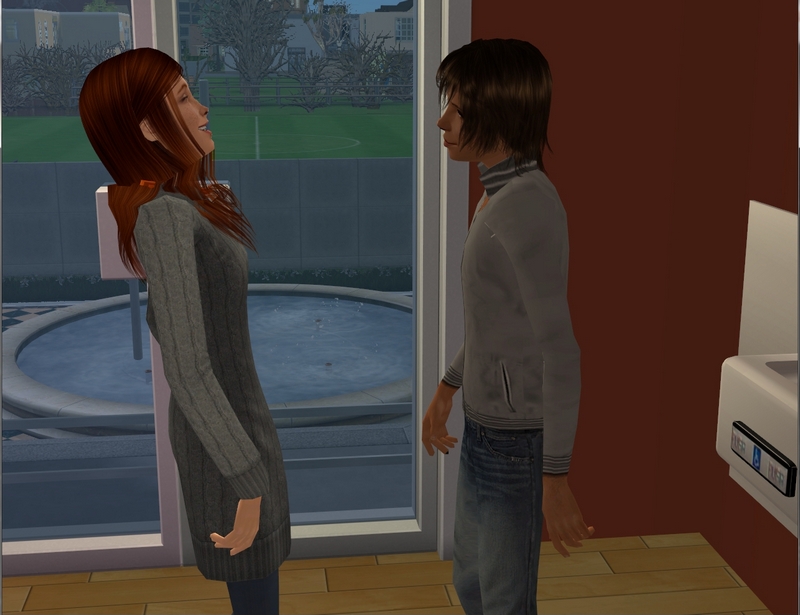 Resolving things with Brendan and Georgina has helped my focus too.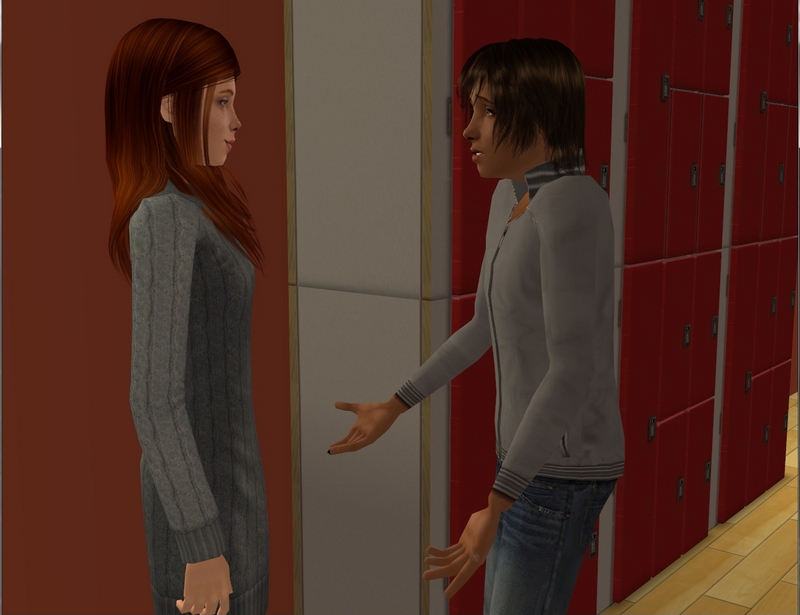 It's not the same between us yet, but I hope that one day it will be.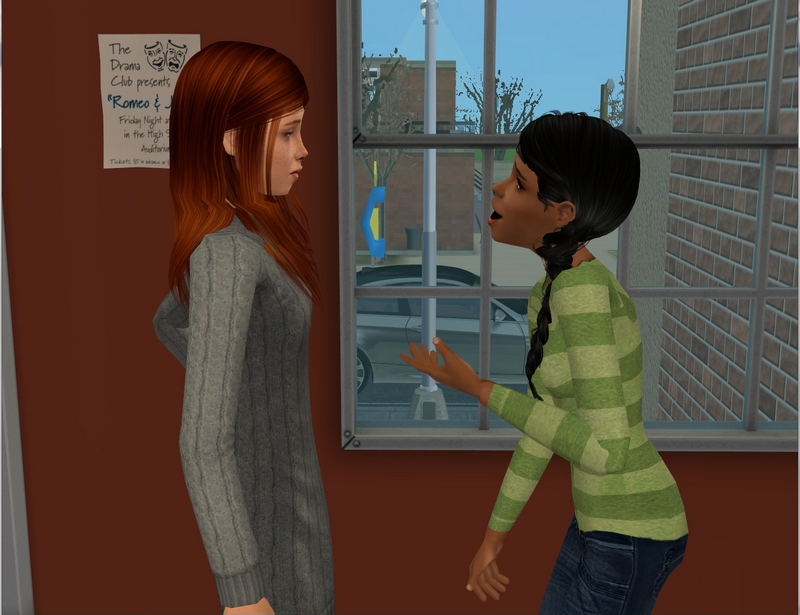 Georgina was the one who made the first move to fix things between us.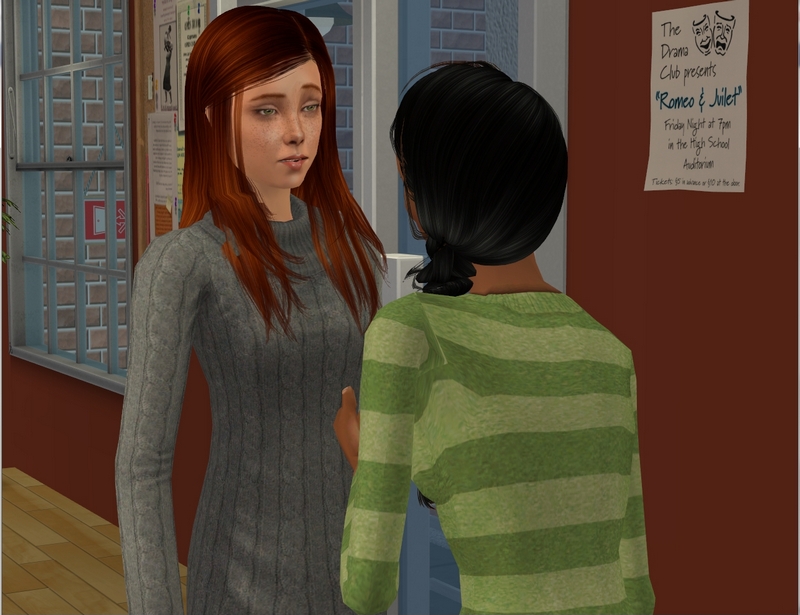 I really wasn't sure whether I wanted to forgive her at first but I decided I was done being angry all the time.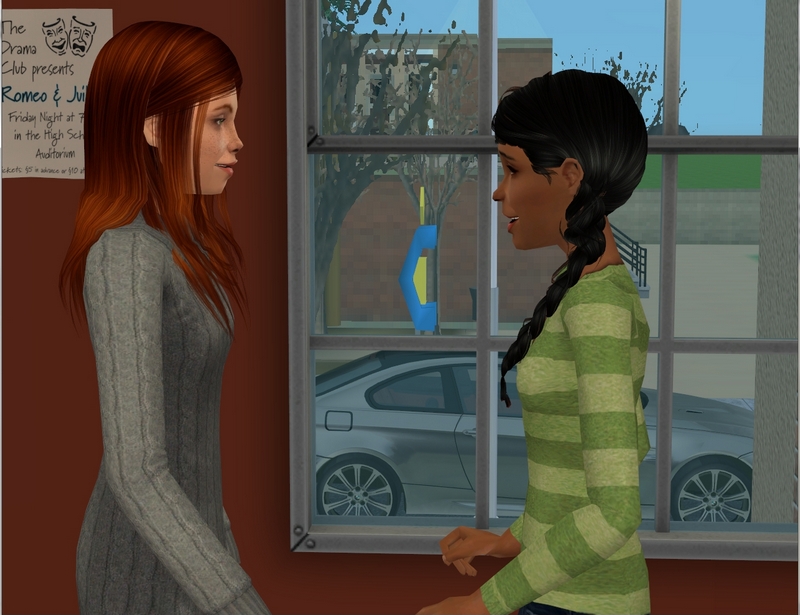 It wasn't making me any happier and I missed hanging around with her.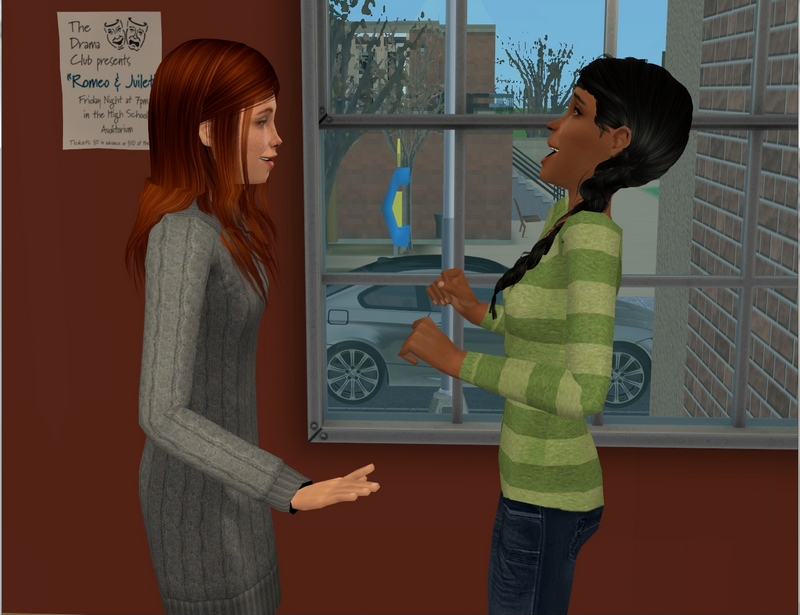 I've always been closer with Annabel but I didn't realise how much I appreciated Georgina until I stopped talking to her.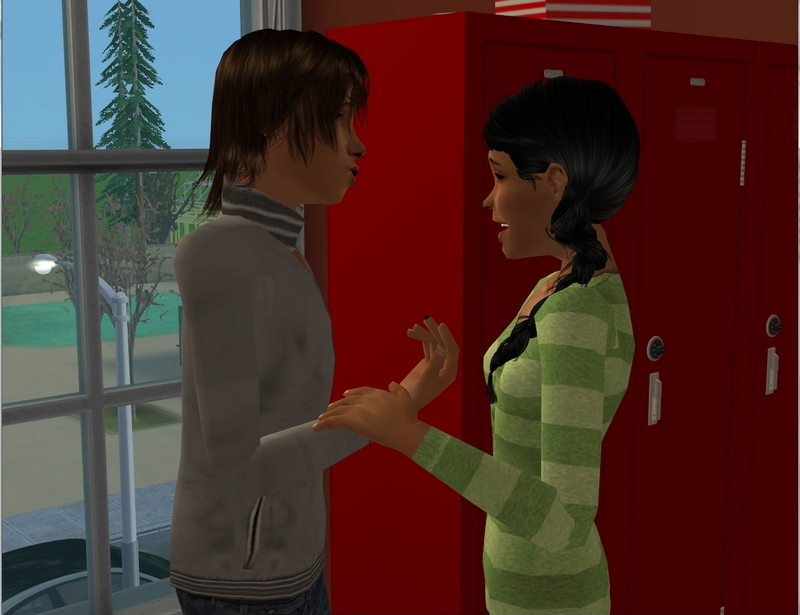 It's still a bit awkward, because Georgina and Brendan are officially dating now.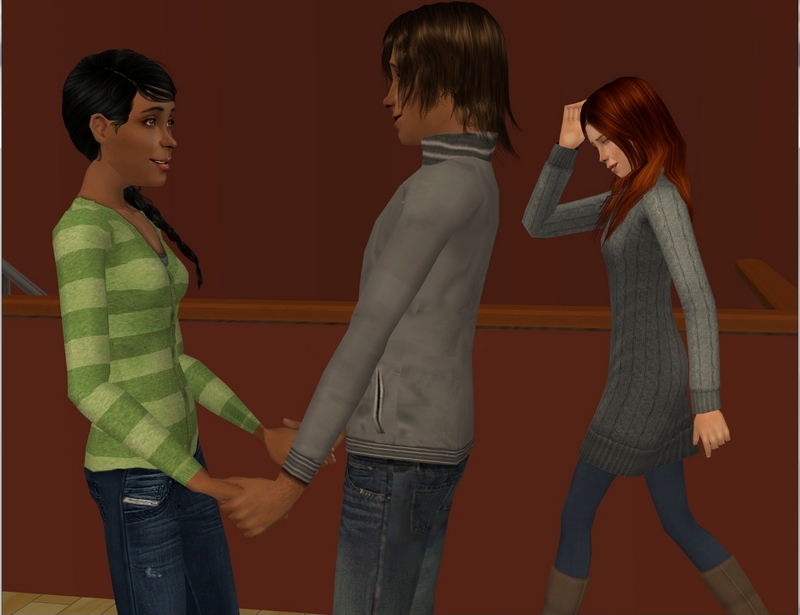 They don't rub it in my face or anything but going to the same school and I'm bound to see things I don't want to see sometimes.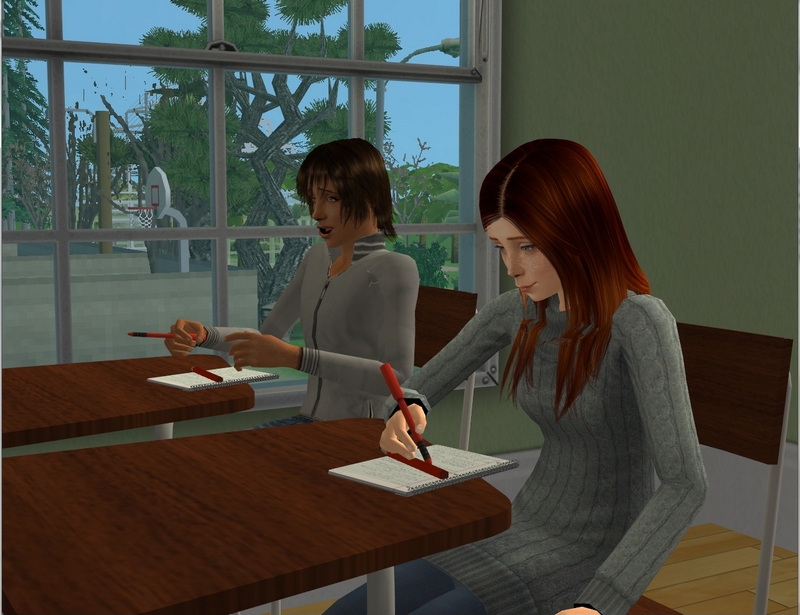 It hurt more to see them together in the beginning than it does now but it still sucks sometimes to be around Brendan knowing that he doesn't like me in that way any more.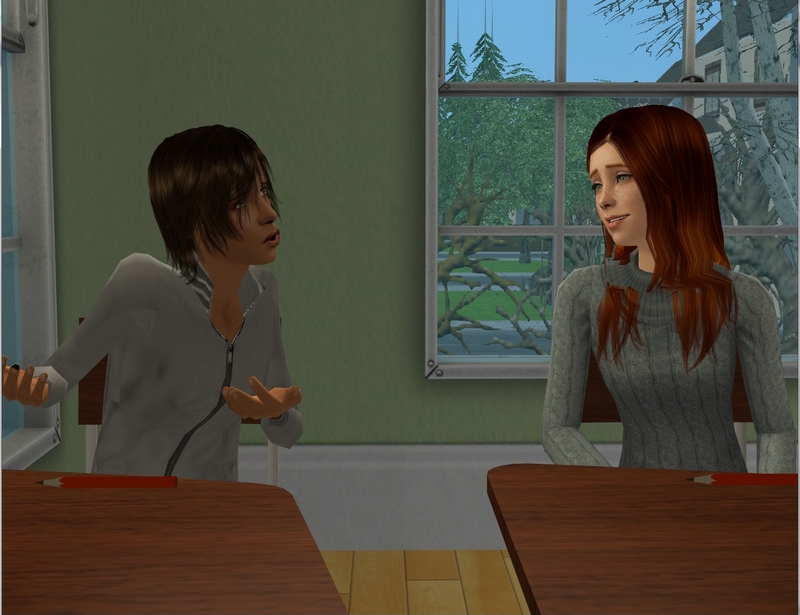 There are times when I think I might still have feelings for Brendan. Sometimes I just want him to kiss me, or look at me the same way he did when we were together.
But most of the time, I think I just miss having a boyfriend in general. It seems like everyone has one but me.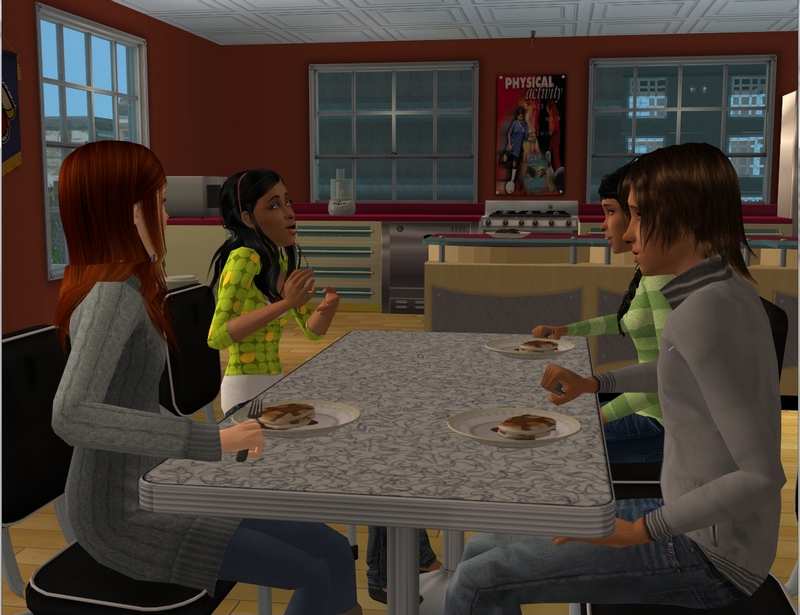 Annabel is dating Simon Lane and he's about all we hear about these days, whether we want to or not.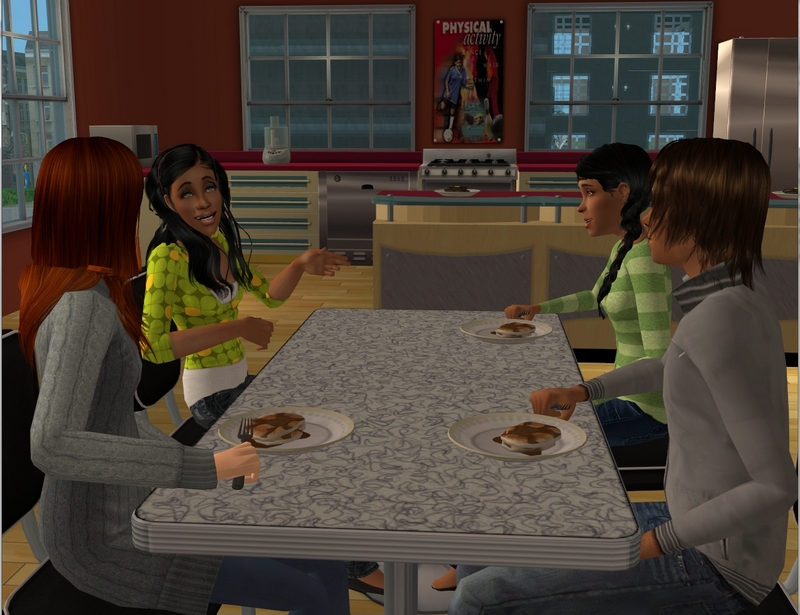 I'm happy for her but it gets a little much sometimes. Simon is pretty popular among the girls in our school, so Annabel is quite thrilled to be dating him.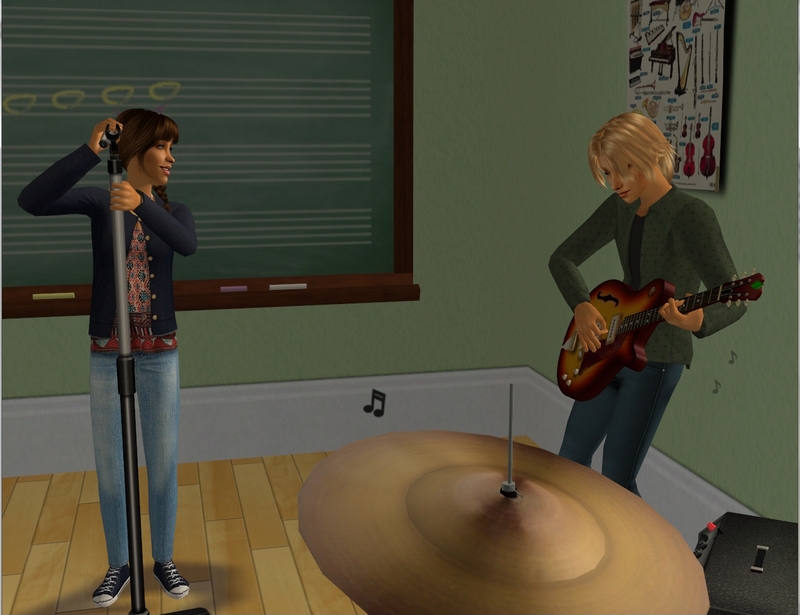 I don't really understand what everyone sees in him, myself.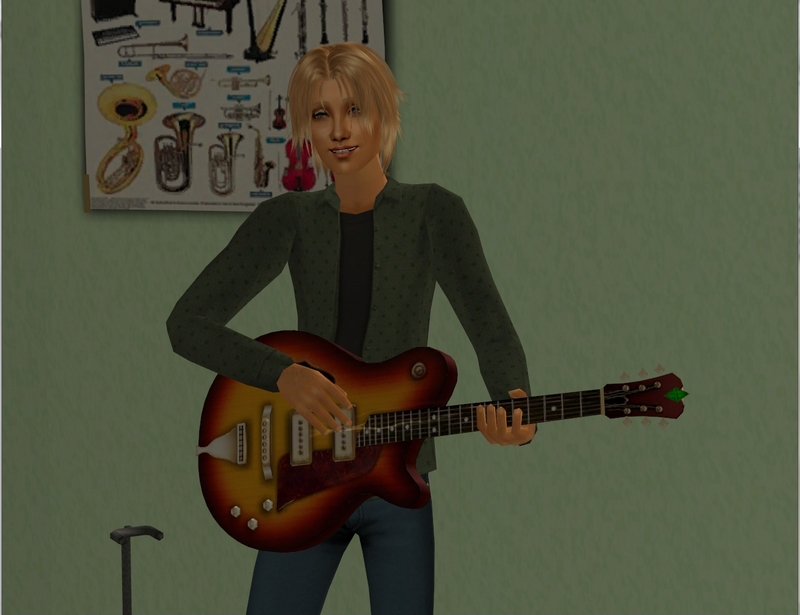 He's cute and everything but he'd probably be cuter if he didn't so obviously know it.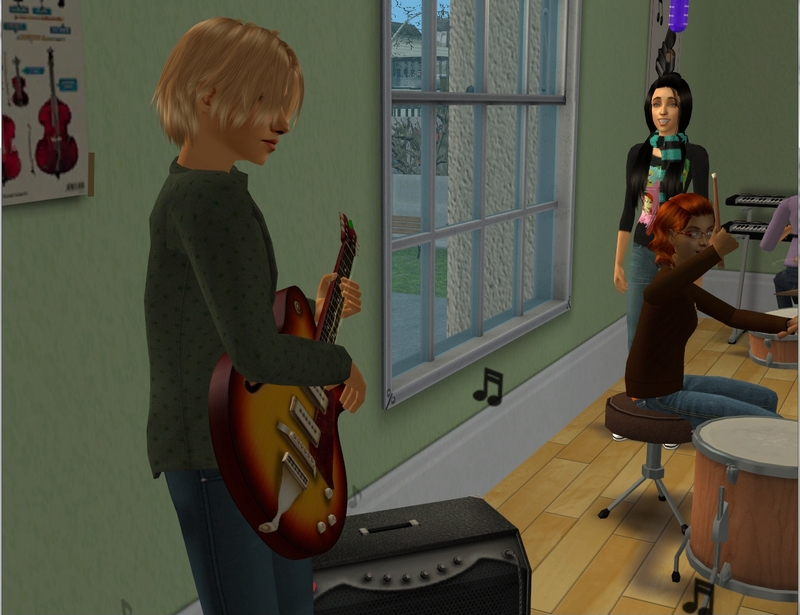 I'm just not into guys who are that full of themselves.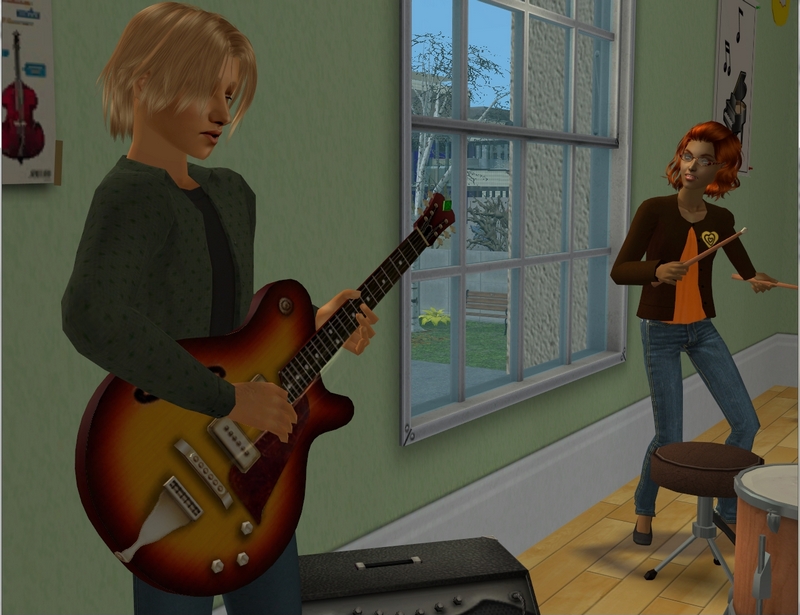 Among the female population of this school though, I seem to be alone in that.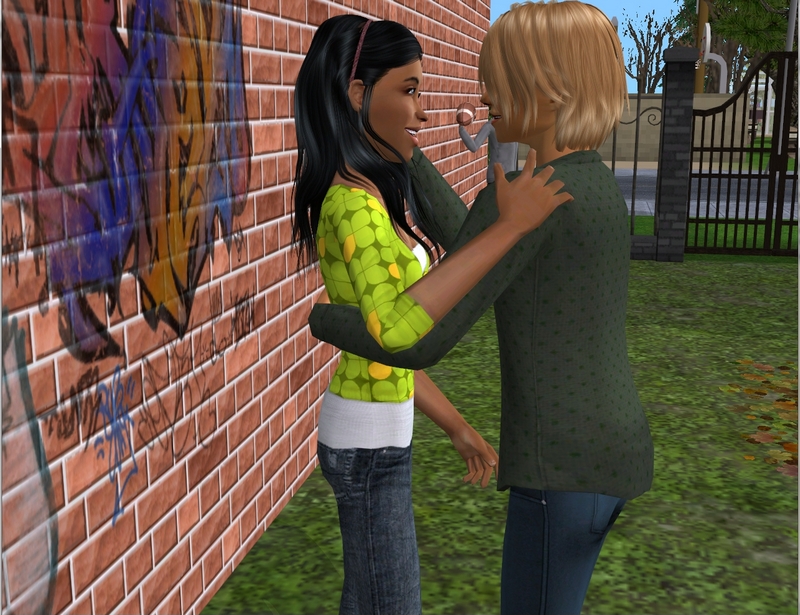 Annabel really likes Simon though and so far, he hasn't been a jerk to her or anything. So I'm okay with him.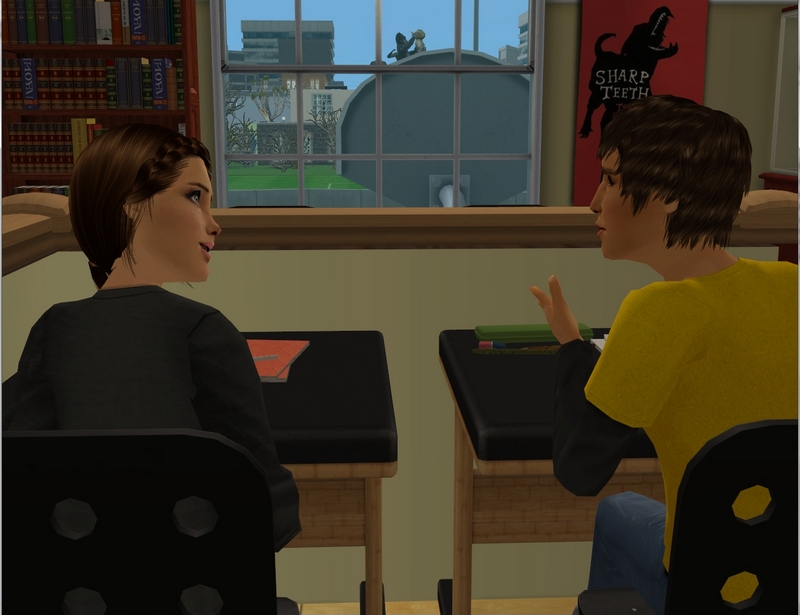 His twin brother Matthew is dating my cousin Aurora. I'm not that much older than her but I still find it hard to believe she's old enough for a boyfriend!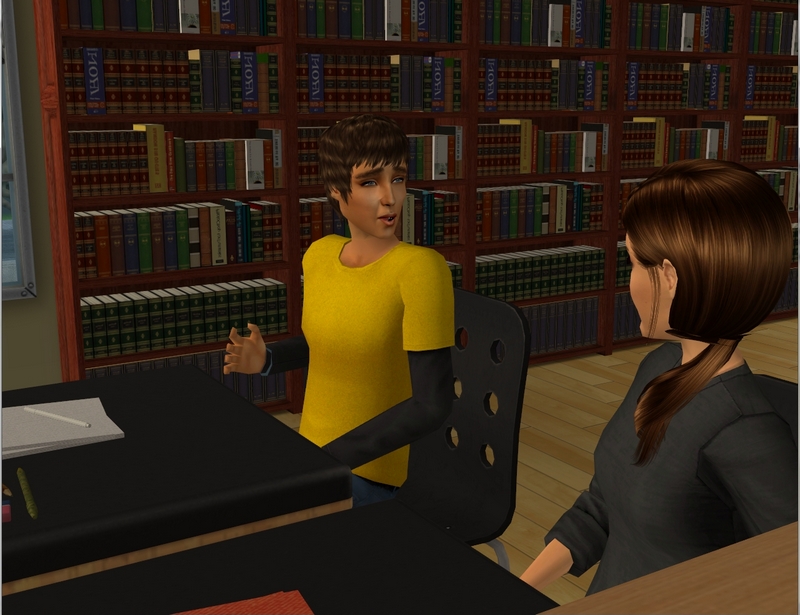 Matthew is really different from Simon though. He's very shy and studious, like Aurora, so they seem like they're a good match.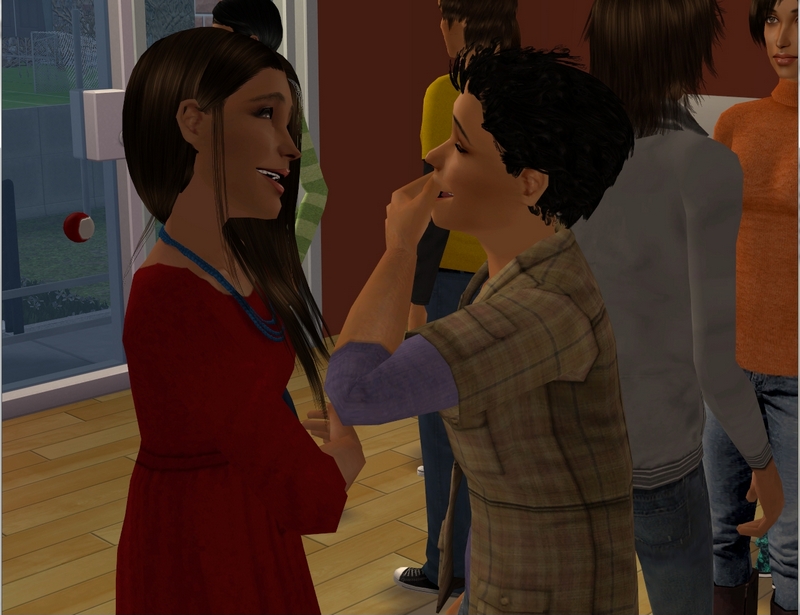 My other cousin, Bianca, hasn't been interested in boys much up until now but she's getting a little bit flirty with Gabriel of late.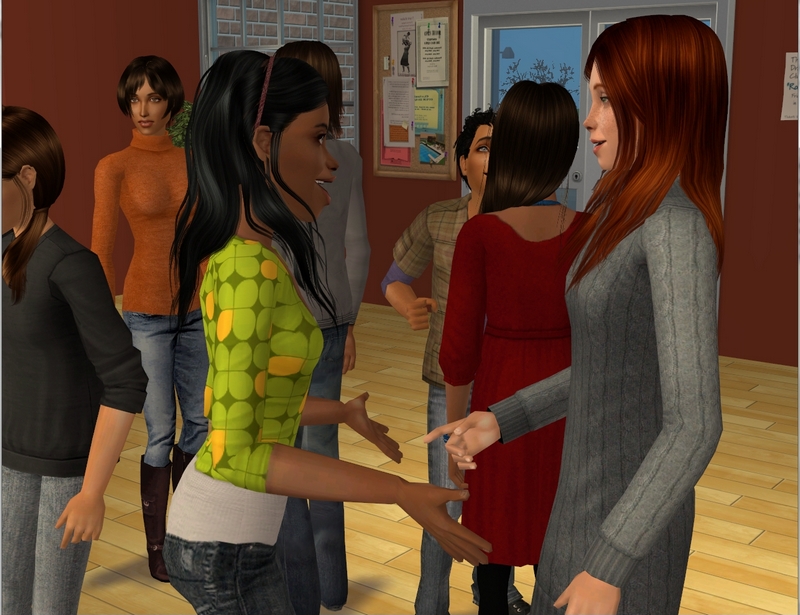 Annabel thinks it's pretty hilarious that anyone would want to flirt with her dorky little brother!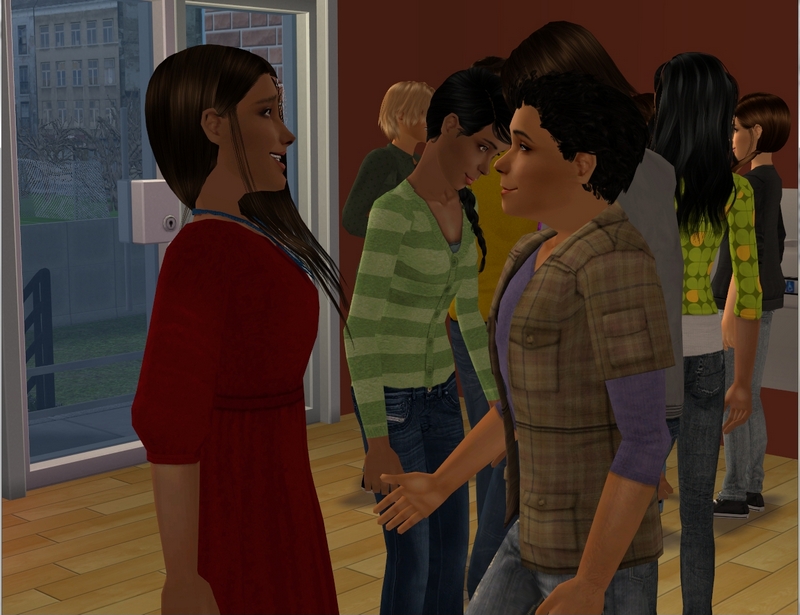 She's so mean to that poor kid sometimes!
But then, I sometimes find it hard to believe anyone would want to date
my dorky older brother
, so I can see where she's coming from.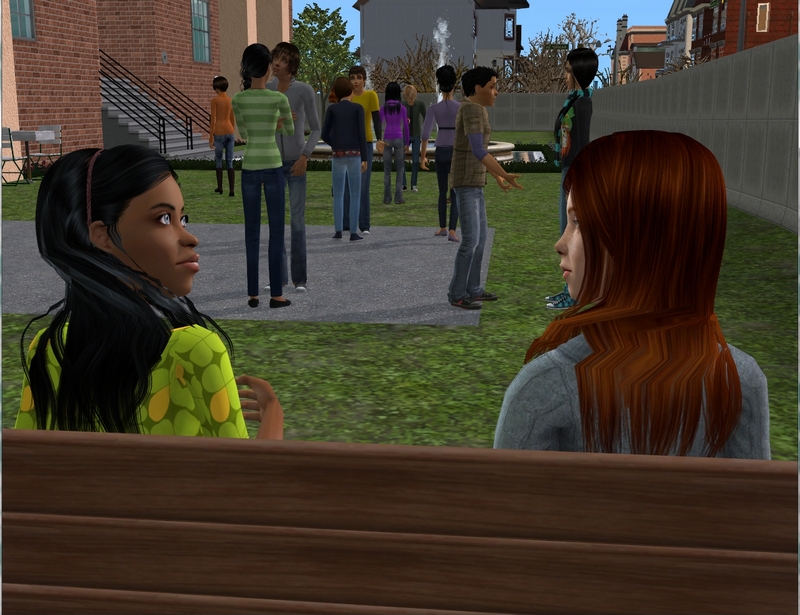 Annabel wants to find me a boyfriend, so we can share girly talk about them together.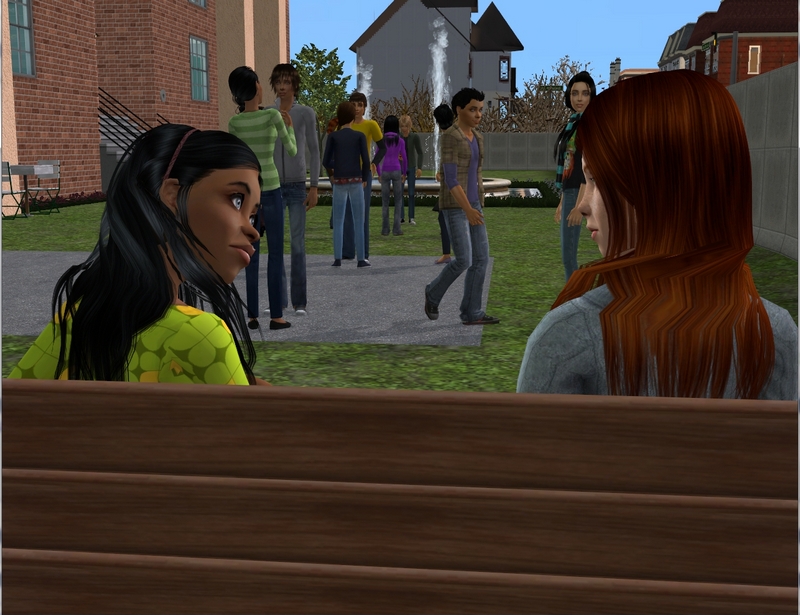 She says she's making it "her mission" to set me up with an awesome guy.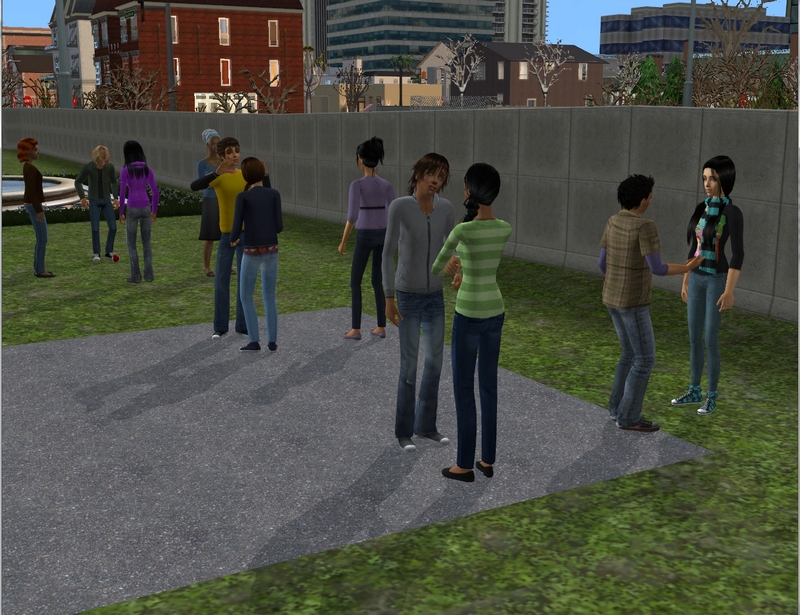 There really aren't any available awesome guys though. There's somewhat of an imbalance between boys and girls at our school and it's seriously slim pickings.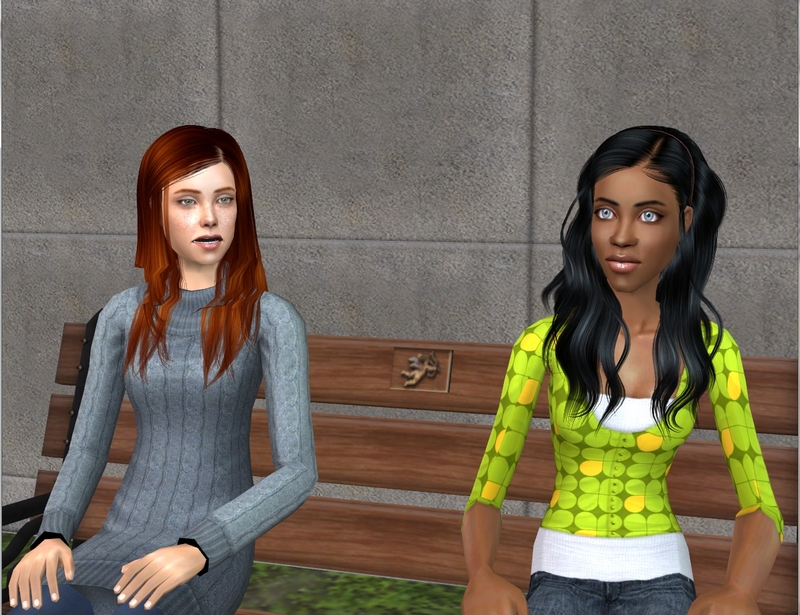 I'm not holding my breath for any romance to come along for me before I get to college.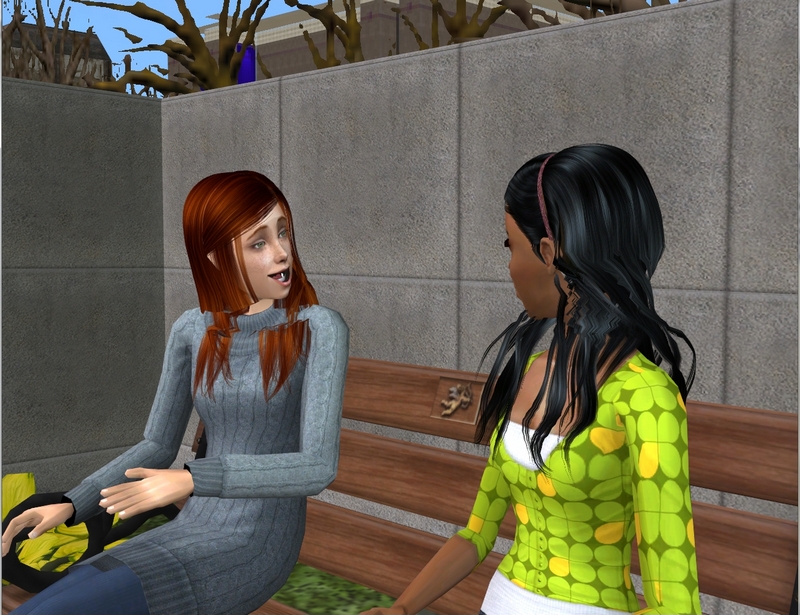 I bet there are heaps of amazing guys on campus! Reason enough to keep working at getting into college, not that I'm going to reveal that to my parents!

Notes:
I was always planning to let Caitlin lead this, with the whole Brendan and Georgina thing, and I don't think she's angry any more. She'd lost the furious state she had with both of them. I don't see her as the vindictive or grudge-holding type, so I'm glad she acted the way I expected she might.
I do think she still holds a candle for Brendan though. :( She rolled a few romantic wants for him, as well as some generic romantic wants. I'm hoping if I can focus her attention on another boy (and yeah, probably not till college!), she'll move on from Brendan.
Caitlin is literally the only girl at school, bar his cousin Ruby, who has absolutely zero chemistry with Simon. The other girls all fawn over him but Caitlin could not care less about him.
I had a feeling I wouldn't be able to keep Bianca and Gabriel away from each other. ;) I noticed they had three bolts when I played the Moretti house earlier this round, which surprised me. I'm always surprised to see three bolt couples when I haven't even adjusted turn-ons but the other reason I was surprised is that I was absolutely positive Gabriel was gay! I had it written down in his profile and everything. I was going to see if he and Tim had any chemistry when Gabriel got a little (a lot!) older. But nope. Gabriel likes girls! He and Bianca are very sweet, so that's okay with me.