Round 34: July 2039 (Winter)
last update/next update
Malcolm Novak is 29 and Hope Collins is 28.
(Emil is 67, Anna is 61 and Julia is 28)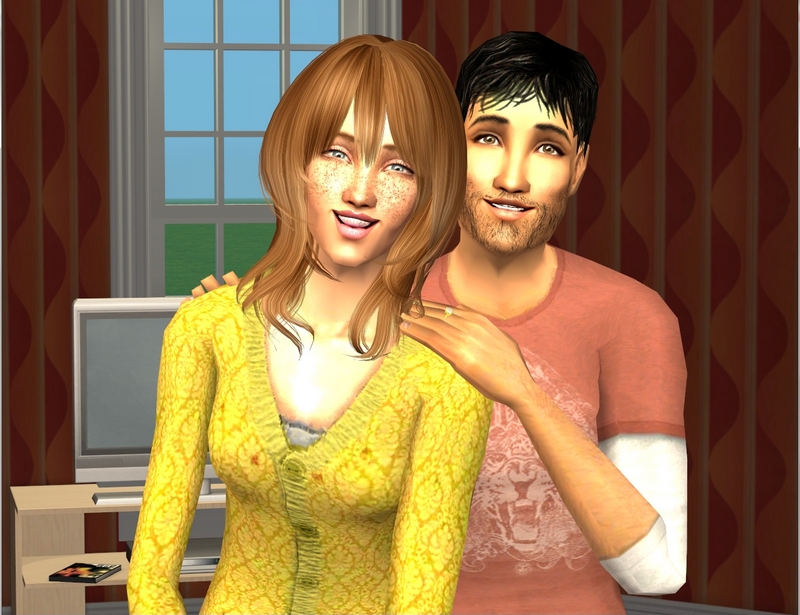 Narrated by Hope Collins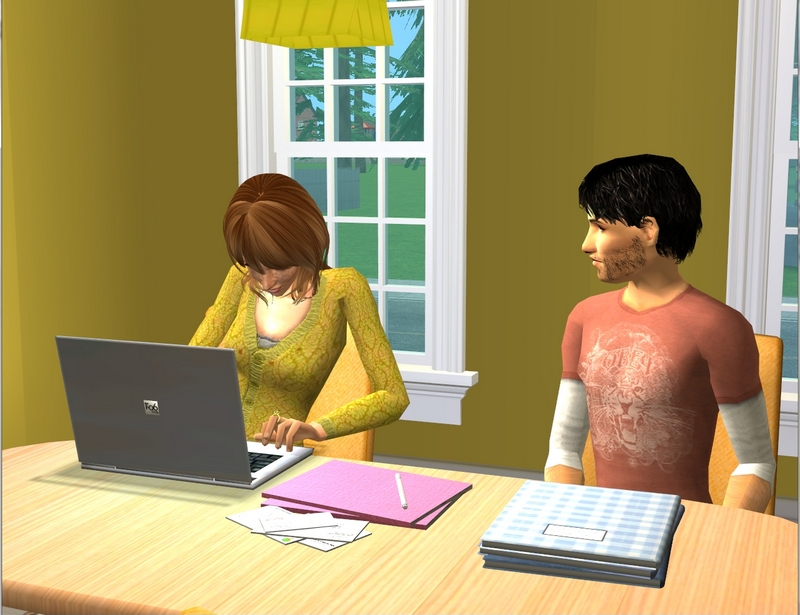 Ever since Malcolm and I got settled in this house, we've been planning our wedding. Or at least, we've been trying to.
Mum has been making it really difficult. She's hated every dress I've picked out. She wants me to wear a big meringue-y thing like she did, which is not my style at all.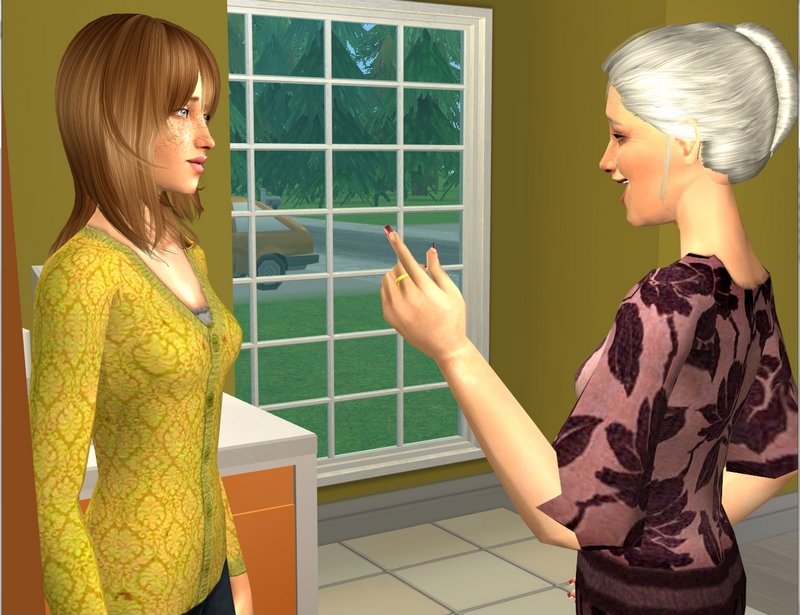 She wants us to hold the reception at Starry Nights or Cedardwood Hotel. They're both a little pricey and really more formal than we're after.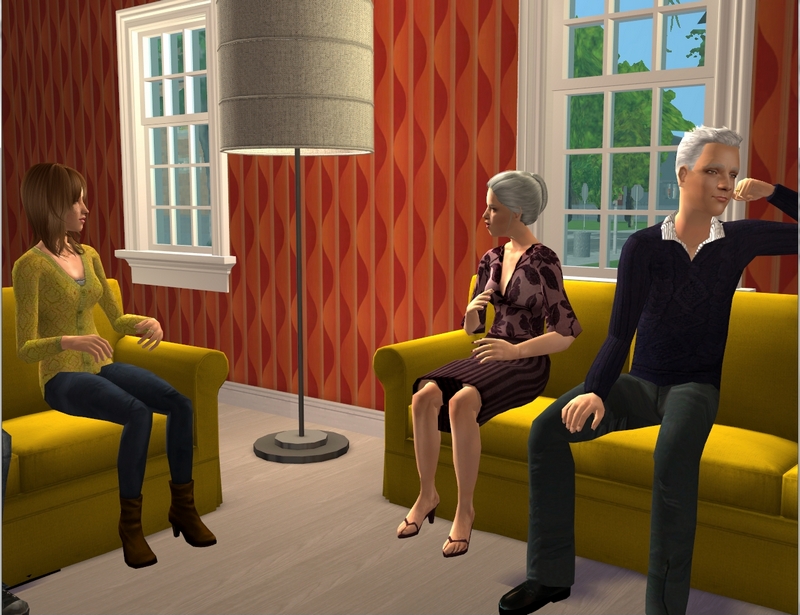 Dad is no help, because he's smart enough to steer clear of her when she starts up once again about the wedding. If he can't leave the room, he just tunes out.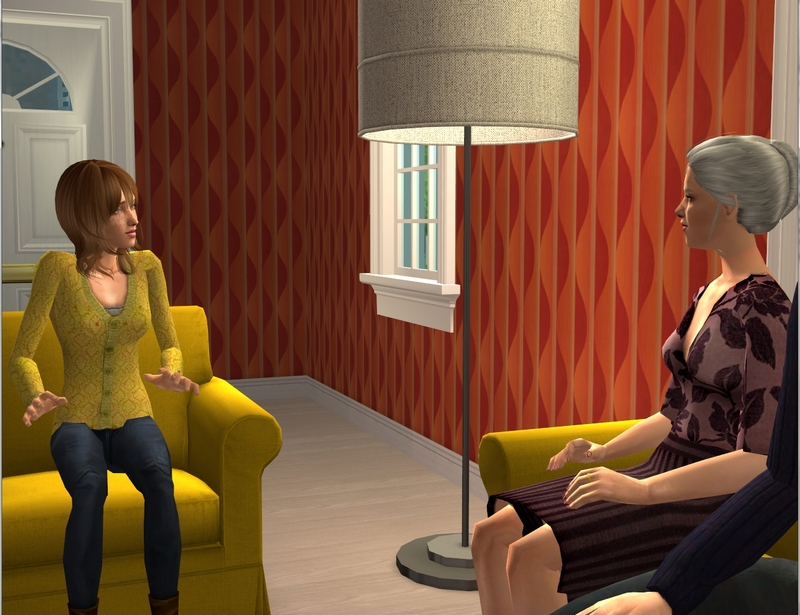 I would just go ahead and do what I want to do anyway. It's not that I really care what Mum thinks. I just can't be certain she won't sulk about it and put a dampener on the actual day. I don't want that to happen.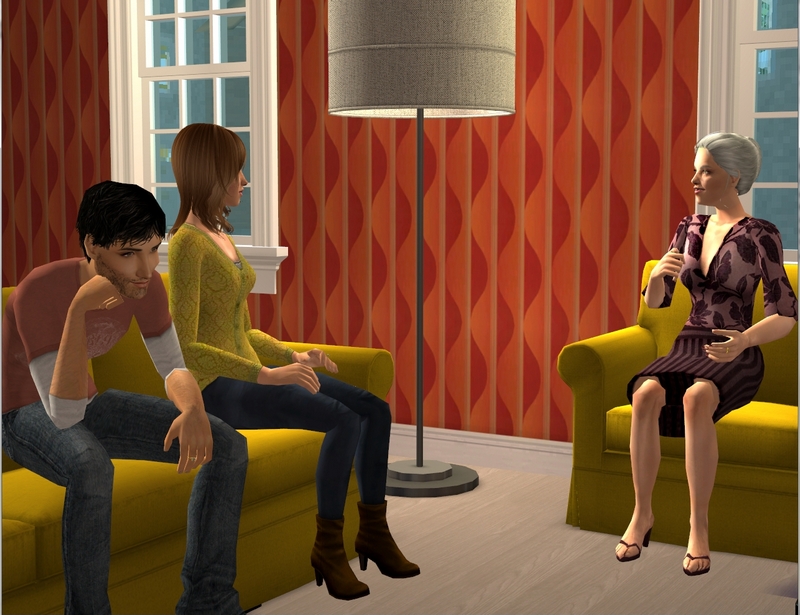 Malcolm must be so sick of hearing about it. He's been there and heard all the drama Mum has been starting, so when I vent to him, I know he gets it.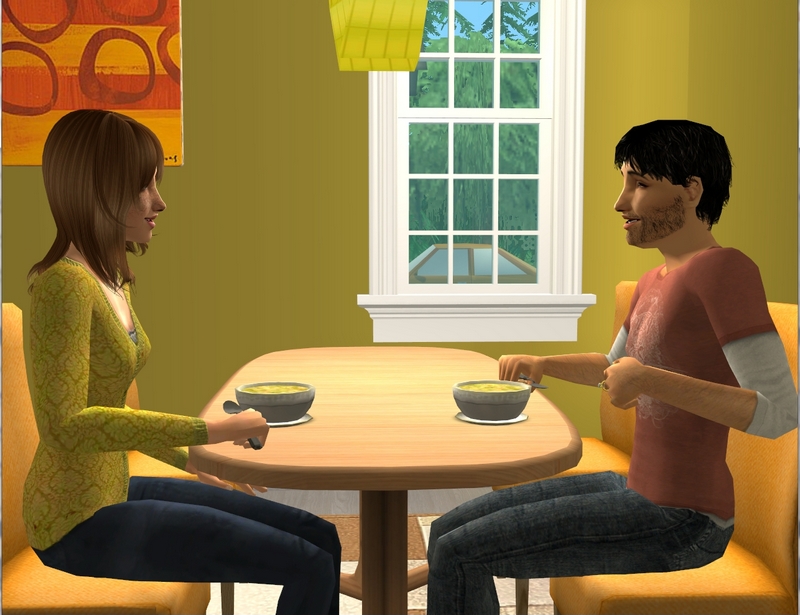 Several times, we've joked that we should just elope and get the wedding over and done with. Lately, it's been starting to look really appealing.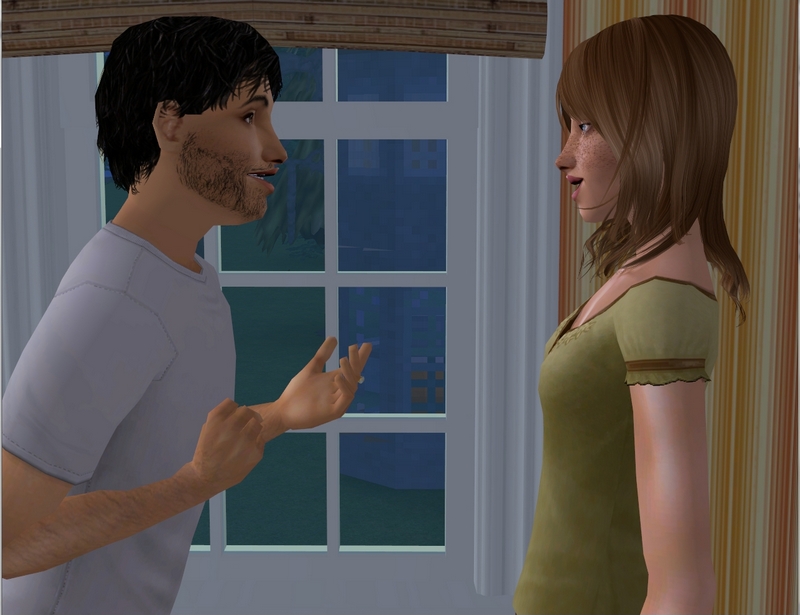 One night, Malcolm suggested eloping again, only this time he was dead serious.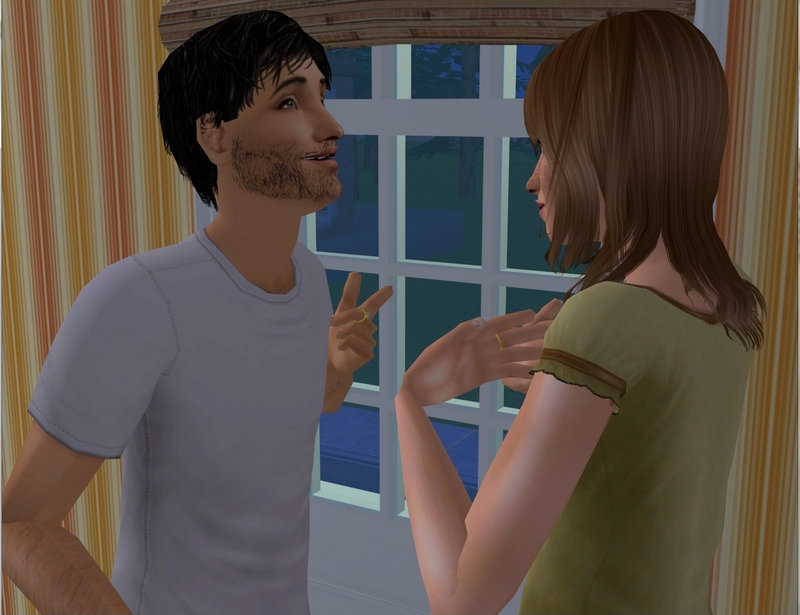 It's really hard for him to take time off work but he had a couple of days we could use to go away somewhere, get married and come back.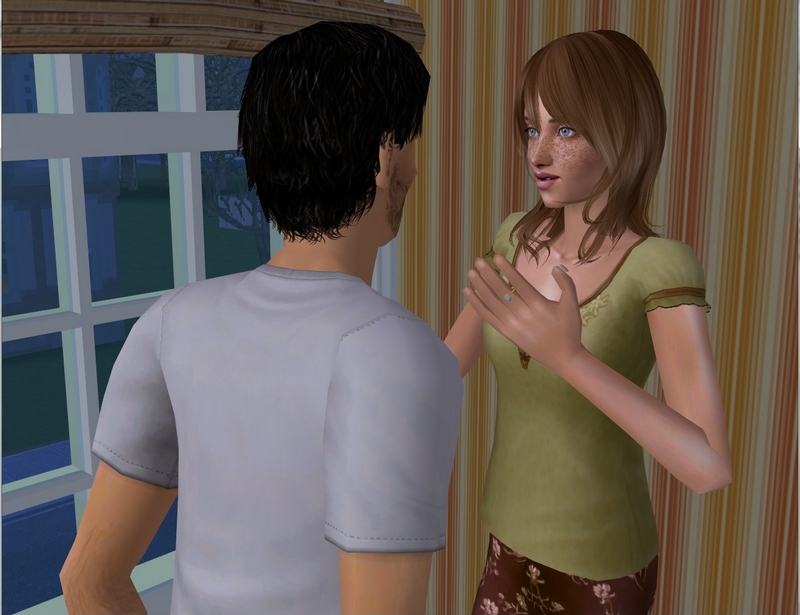 I was reluctant at first; I'd always imagined having a big wedding here in Sullivan, with everyone we know in attendance.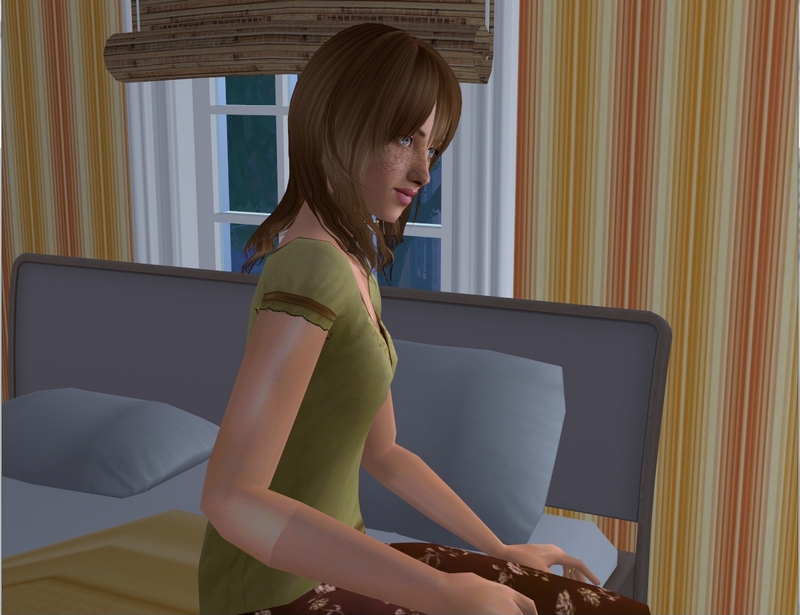 But after I thought about it, that didn't really matter to me that much any more. A lot of the stuff I thought would be fun with wedding planning has turned out to not really be that way at all. I really just want to be married.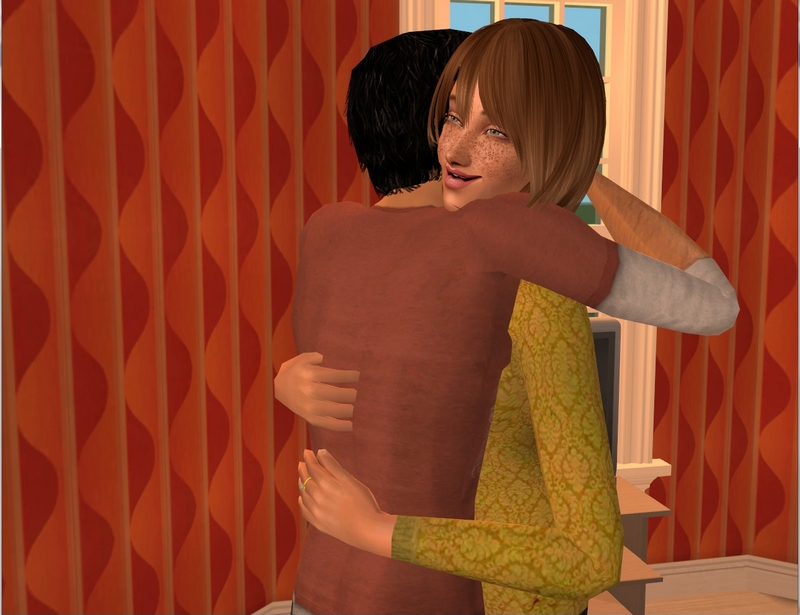 Once I told Malcolm that we should go ahead with it, I felt immediately relieved. That's when I knew it was the right decision for us.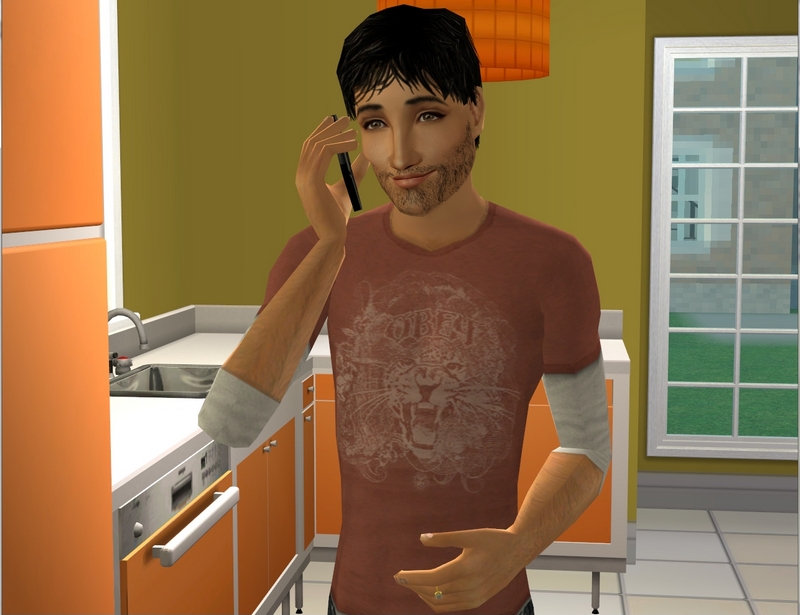 I let Malcolm cancel the few things we'd already booked for our wedding. We took a small hit financially but I knew it would be worth it.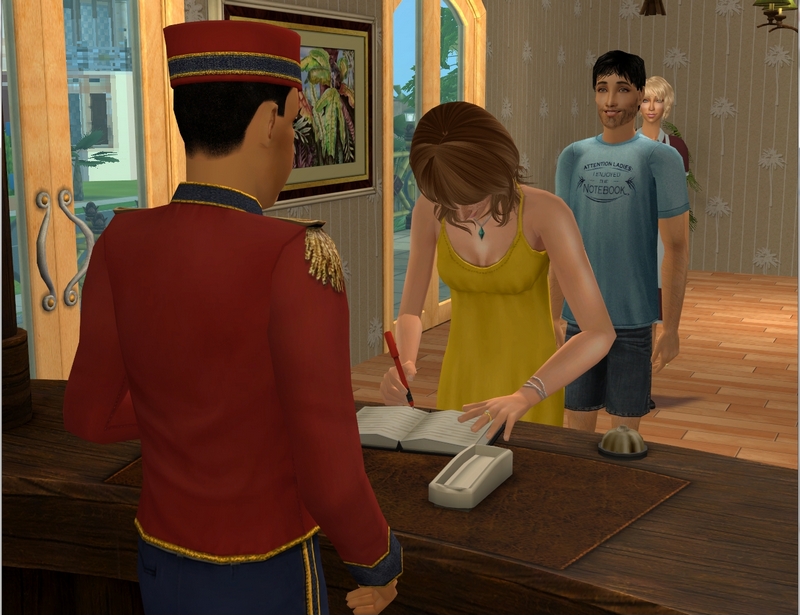 We didn't have a whole lot of time to spare, so we checked in and headed right for our venue.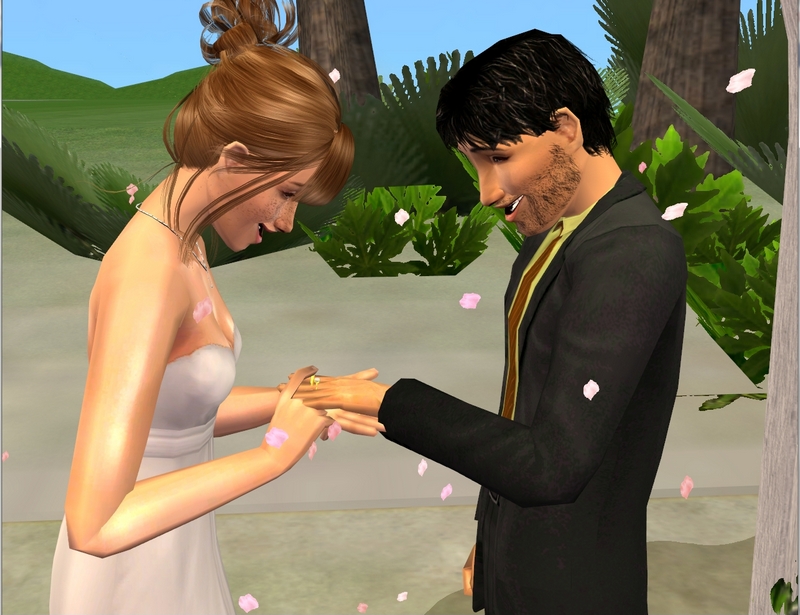 We chose a beautiful beach at Cape Elizabeth for our ceremony.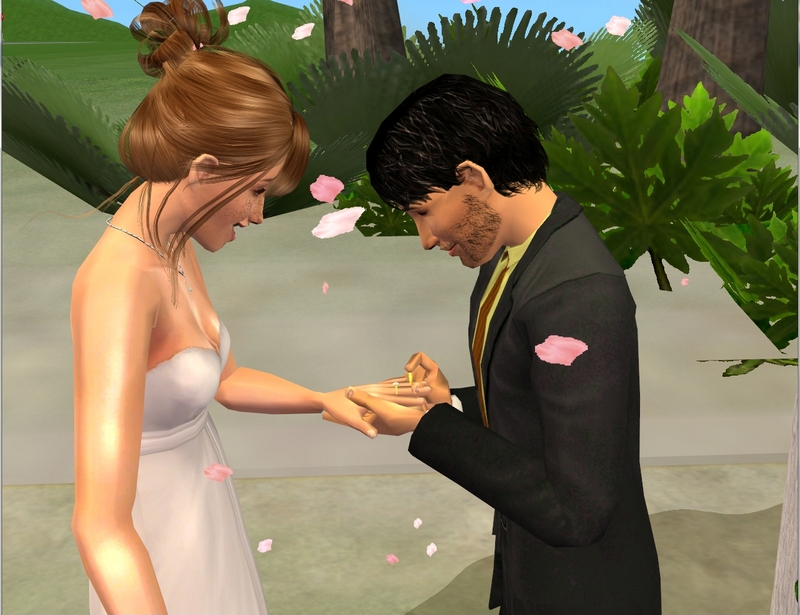 I was a little bit sad saying our vows, because when I always pictured myself surrounded by family and friends when I got married.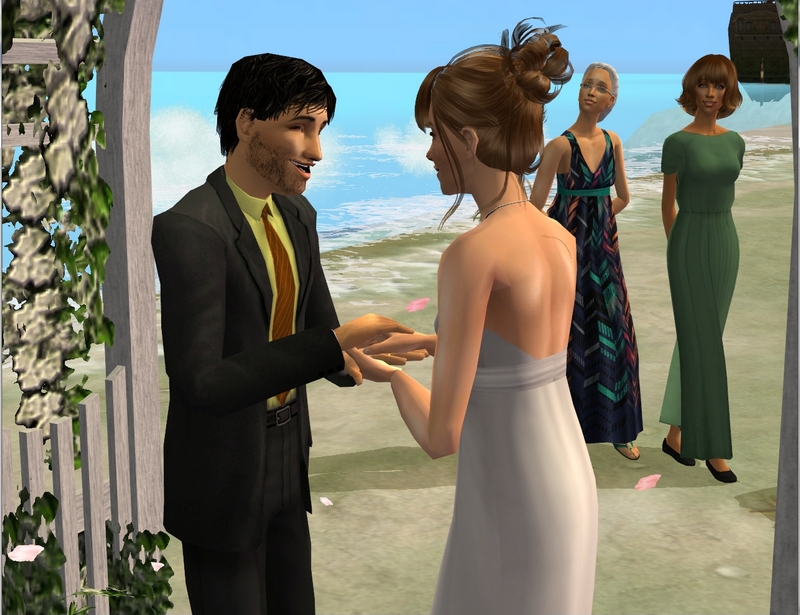 We just had two tourists there to serve as witnesses. They were nice enough but it wasn't quite the same as having people we knew there with us.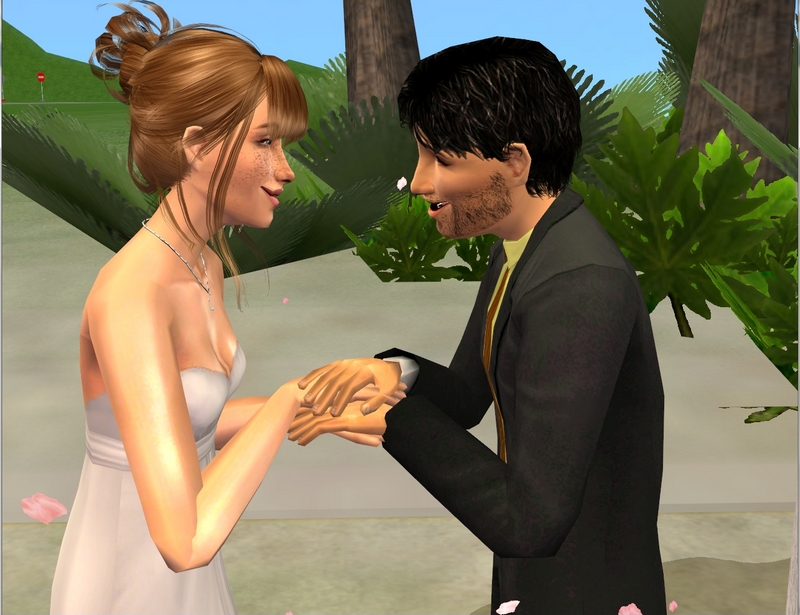 We'll celebrate with everyone back home at some point though, so I can live with that.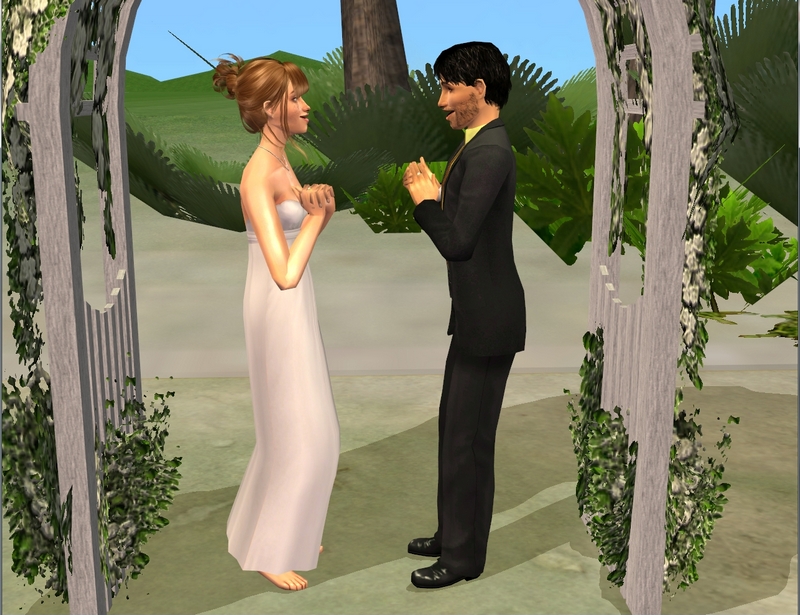 It didn't all go to plan; once we got there, I realised I'd forgotten my shoes, so I got married barefoot.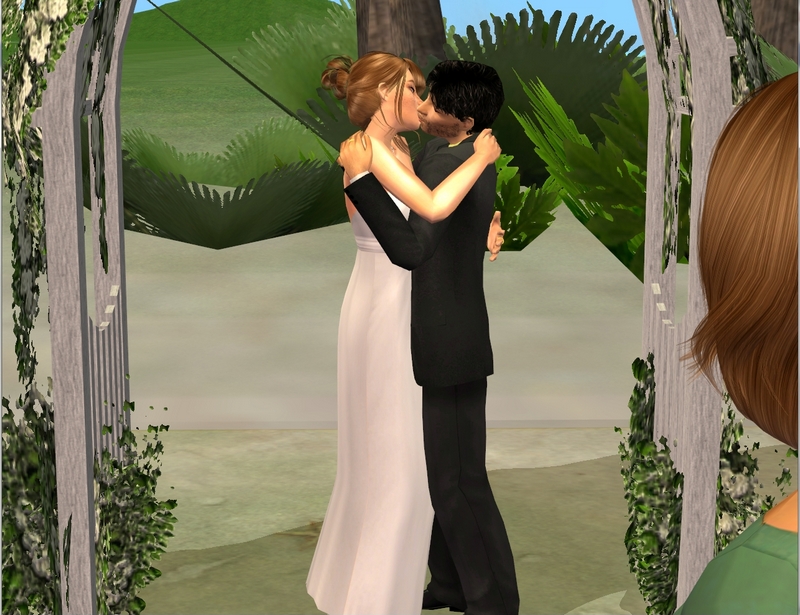 But it's a story to tell and we were still married at the end of it, which is the most important thing.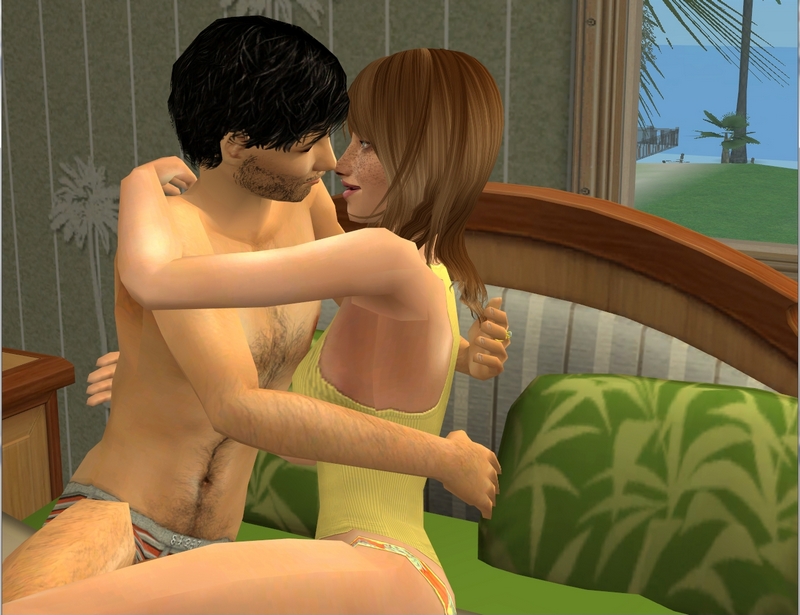 It was kind of nice to start our honeymoon the second the ceremony ended too. Having everyone with us would have been nice but not having to do any sort of mingling afterwards was pretty great as well.
We didn't have much time to spend on Cape Elizabeth before Malcolm had to be back at work but we made the most of the time we did have.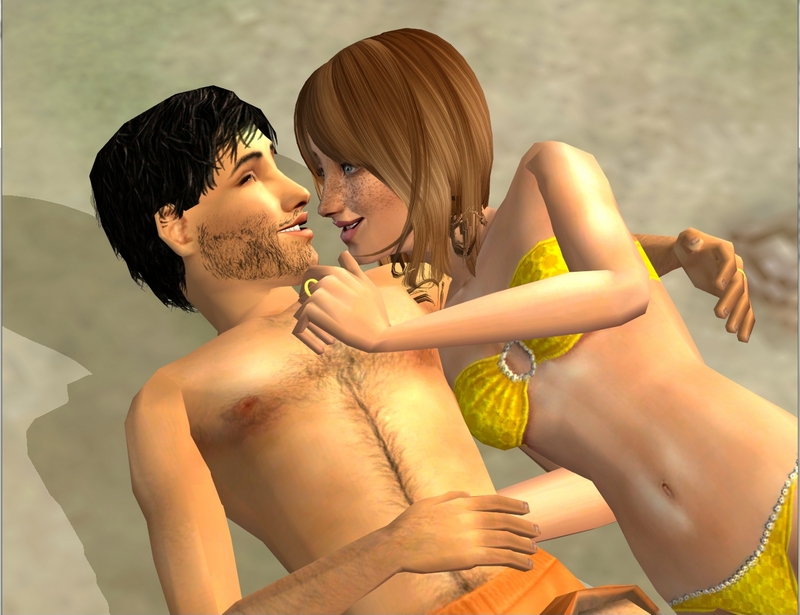 We did a little sightseeing but we mostly just lazed around all day and enjoyed a very relaxed start to our married life.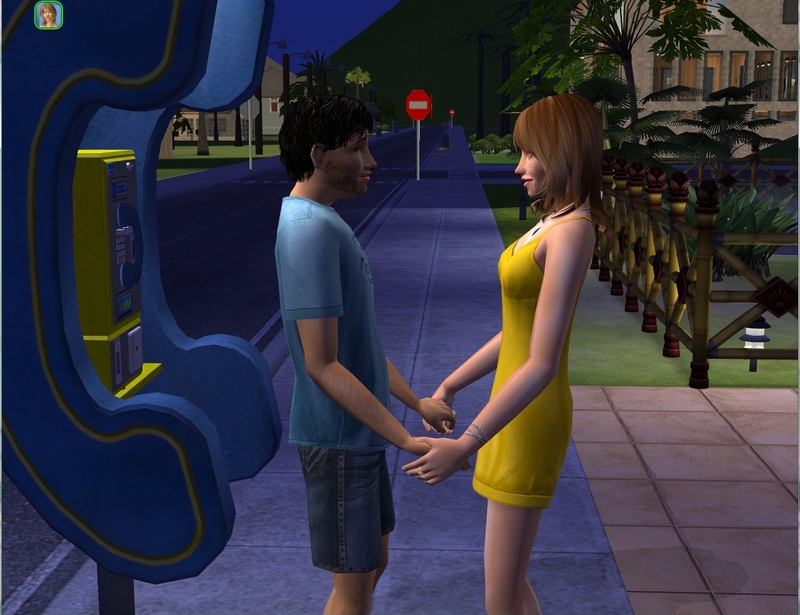 Malcolm doesn't really get a chance to do that very often. Even when he's home, he's often on call and could be called back to the hospital at any moment. So it was a very short honeymoon, unfortunately. It was completely stress-free though, which was exactly what we wanted.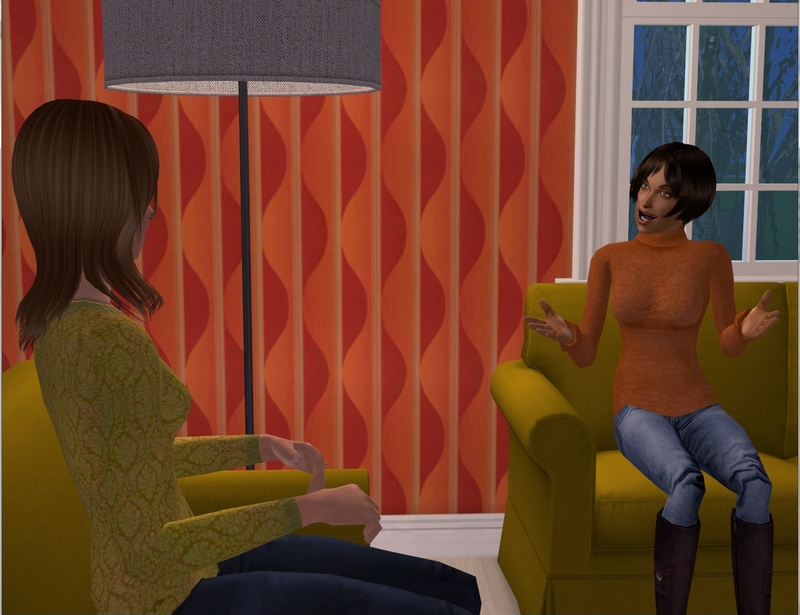 Julia was only a little mad that I ran off and got married without her.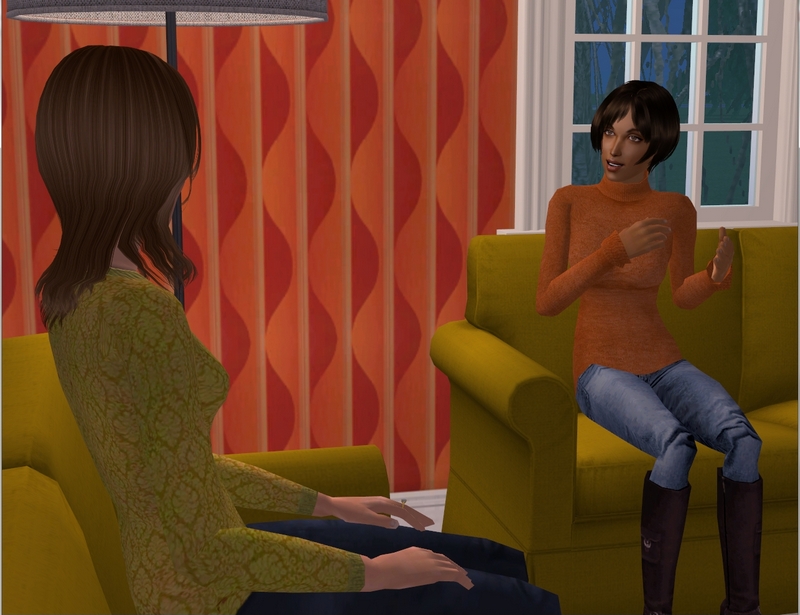 She got over it quickly and just wanted to hear all about it. She still can't believe I did it.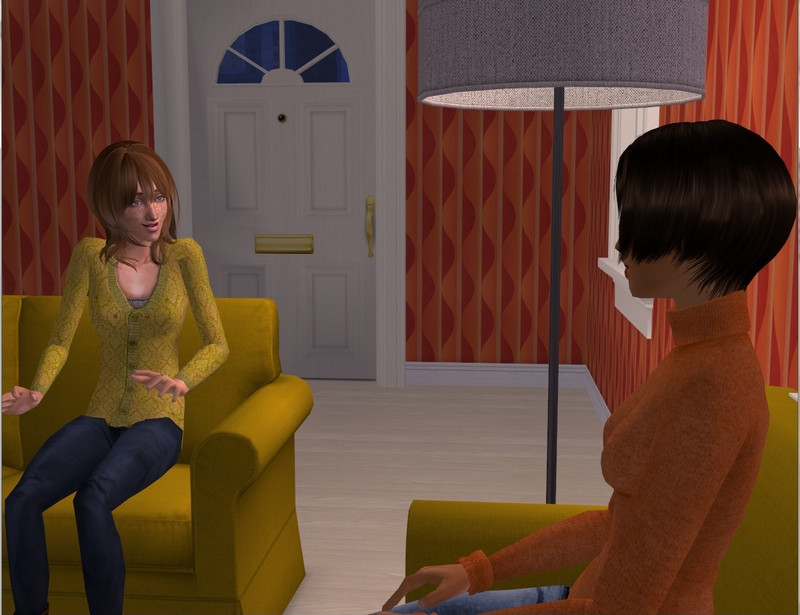 Even though it wasn't how I originally imagined it, I loved my wedding and was only too happy to spill all the details.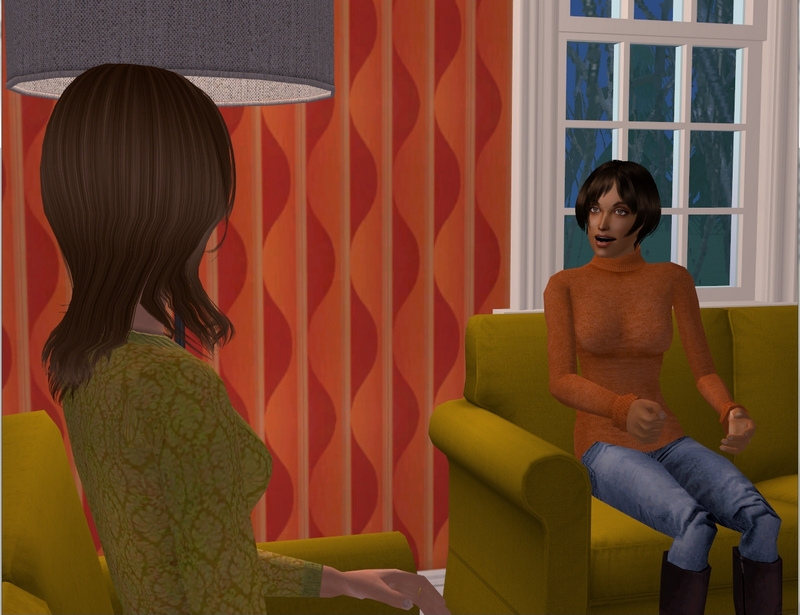 Julia is convinced her parents would flat out murder her if she got married without them there.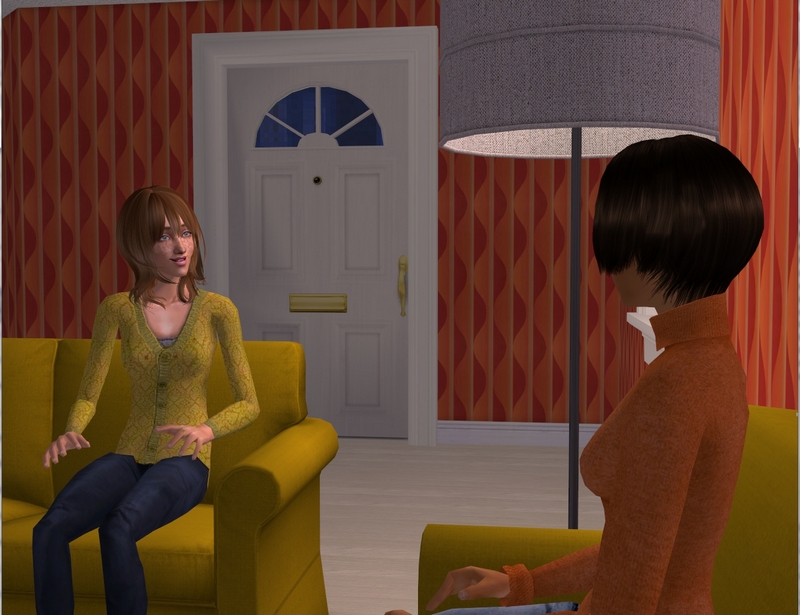 They probably would but I can't imagine her parents ever being as impossible as my mother either!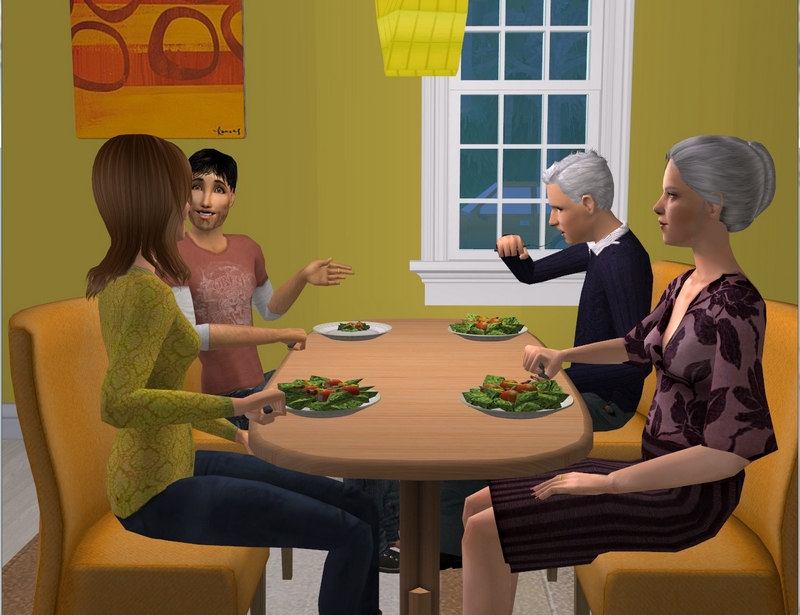 Speaking of my mother, I knew she'd be annoyed about the elopement, so we had Mum and Dad over for dinner, to hopefully soften the blow.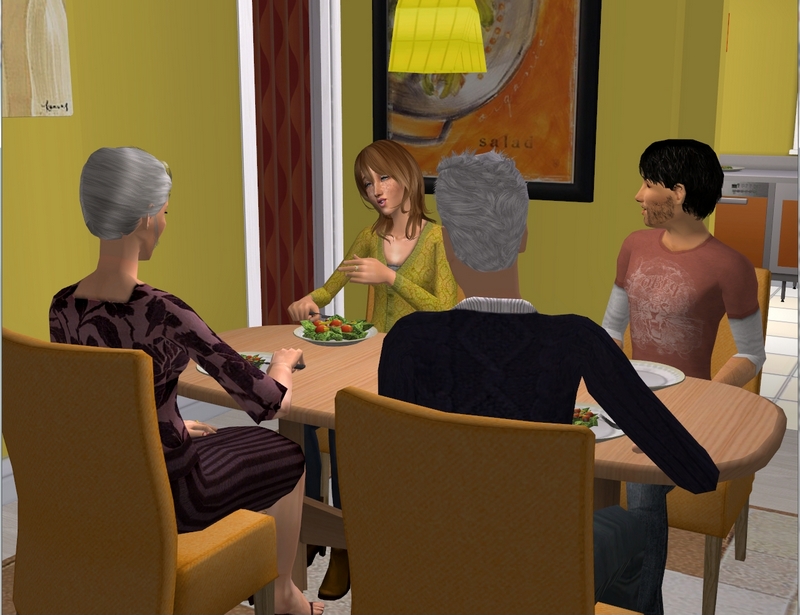 I thought Dad might be angry too; he's always been very much about family. But he was actually okay.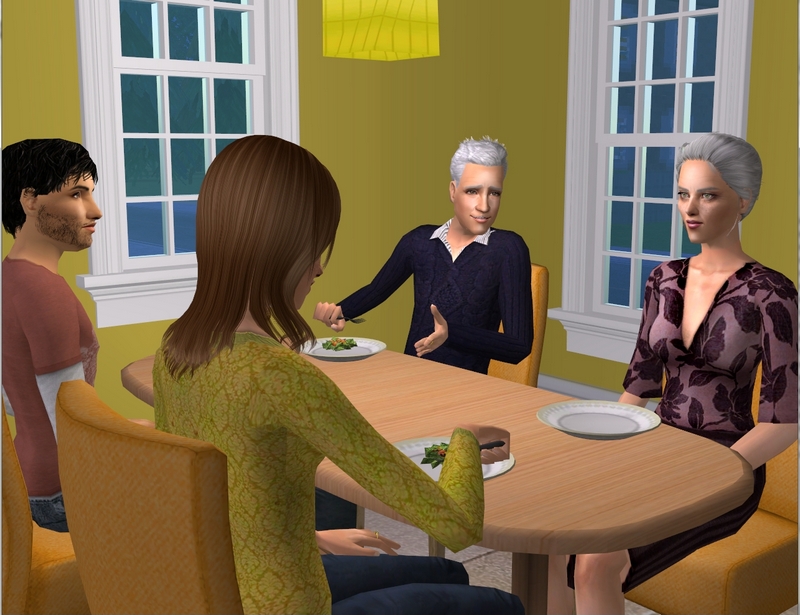 He said it was more important that we have the wedding we wanted than trying to make anyone else happy with it.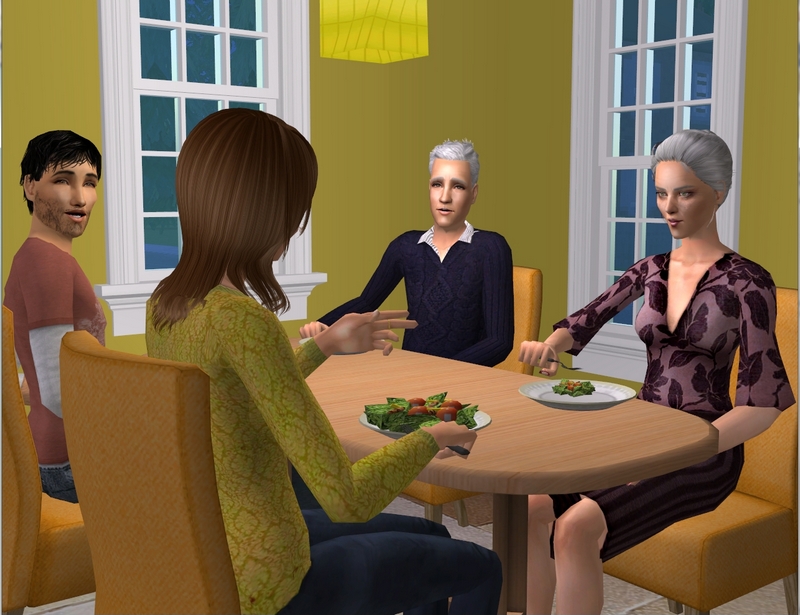 Mum…well, she didn't say much at first. Not that it was terribly hard to know what she was thinking anyway.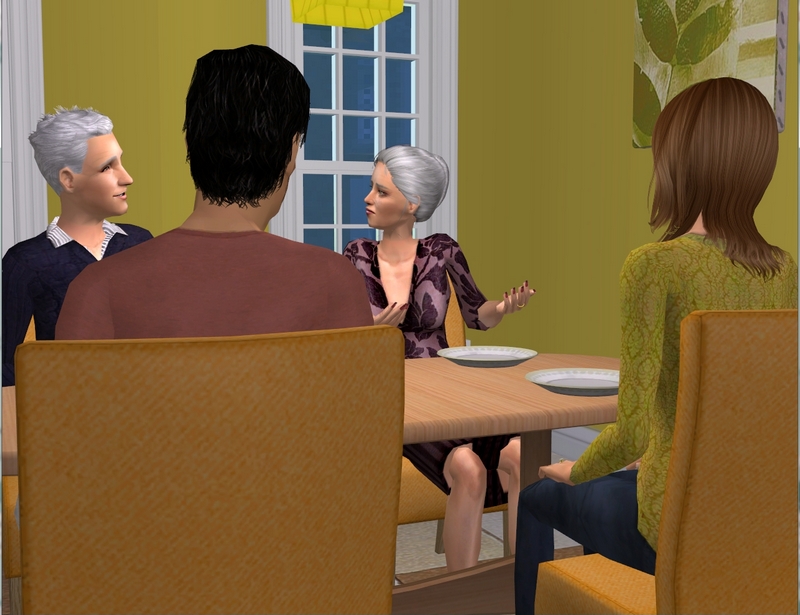 Dad tried to placate her but she kept coming out with gems like "I can't believe my daughter would shut me out of her wedding!"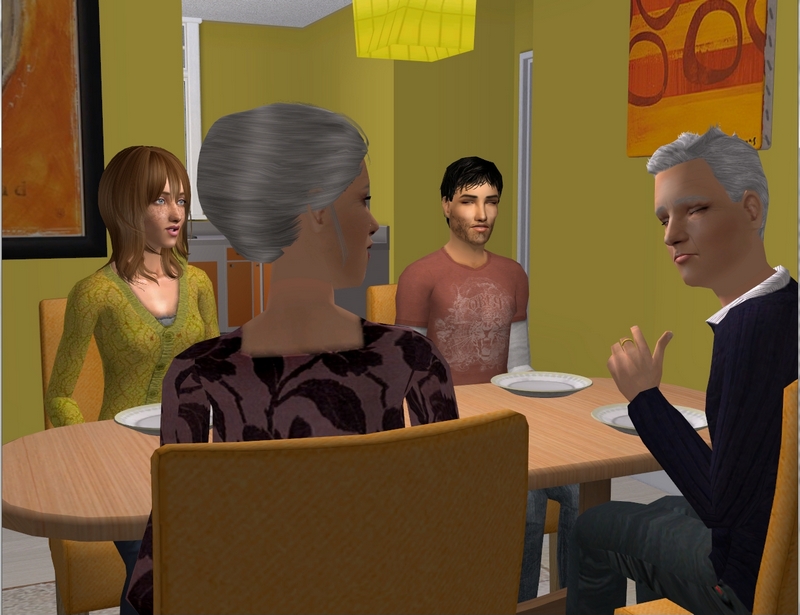 Which I couldn't quite believe. Did she forget that she was basically trying to shut me out of my
own
wedding?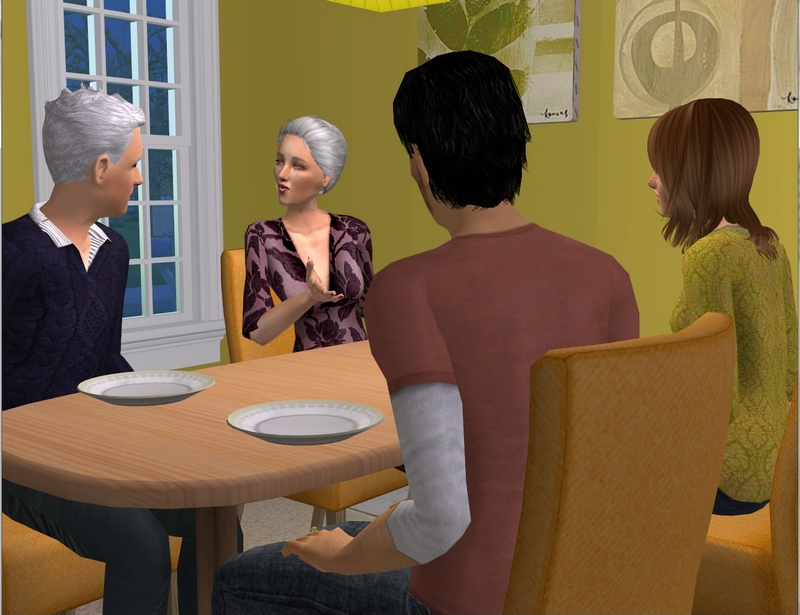 She's so dramatic sometimes.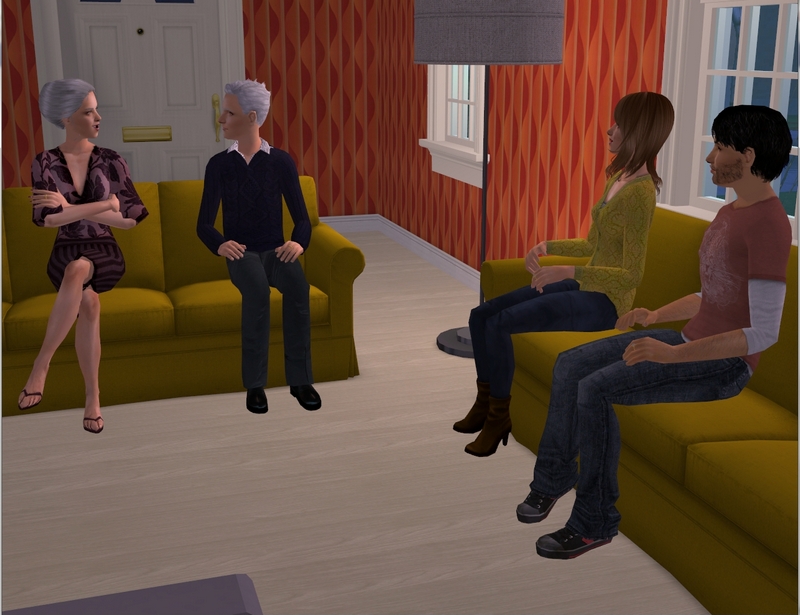 Before we got married, Malcolm thought Mum would get over it fairly quickly but he doesn't know her like I do.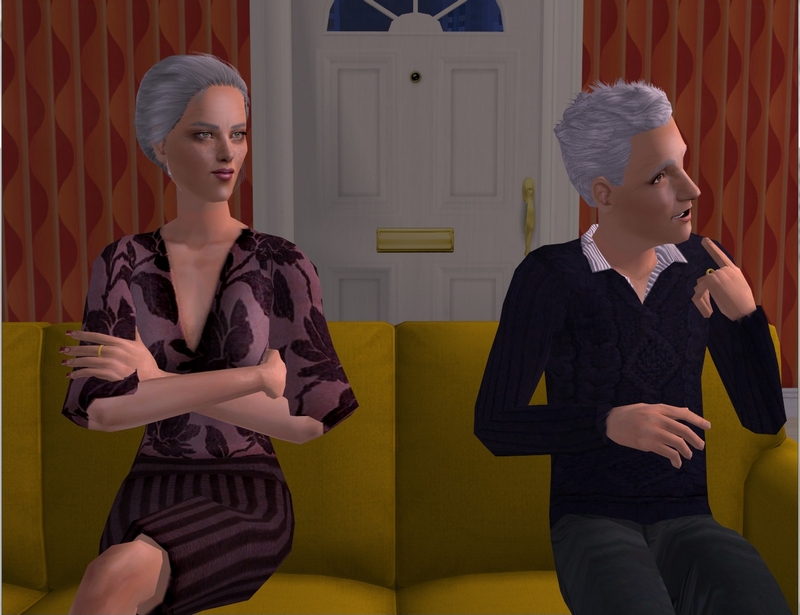 I think she'll be sulking for a while yet.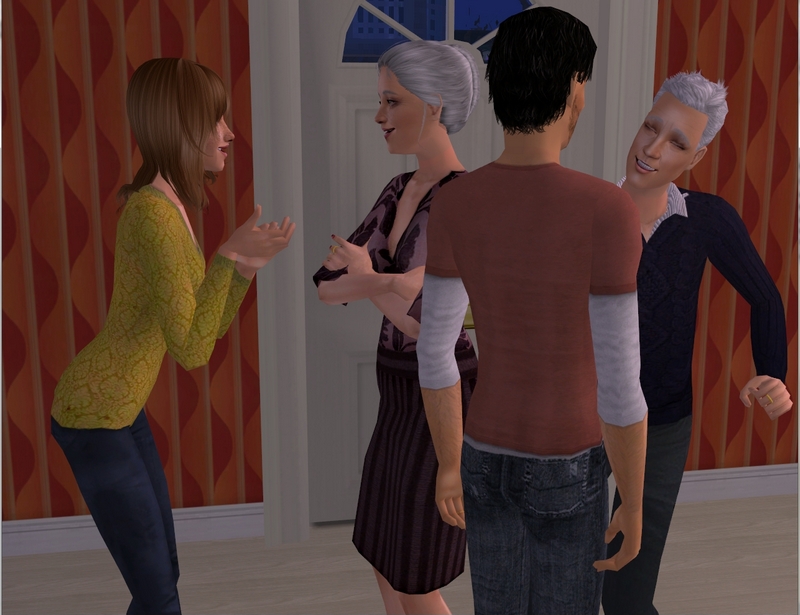 She was still grumpy when we said goodbye but I think maybe the mention of a party to celebrate with the family might have appeased her a bit.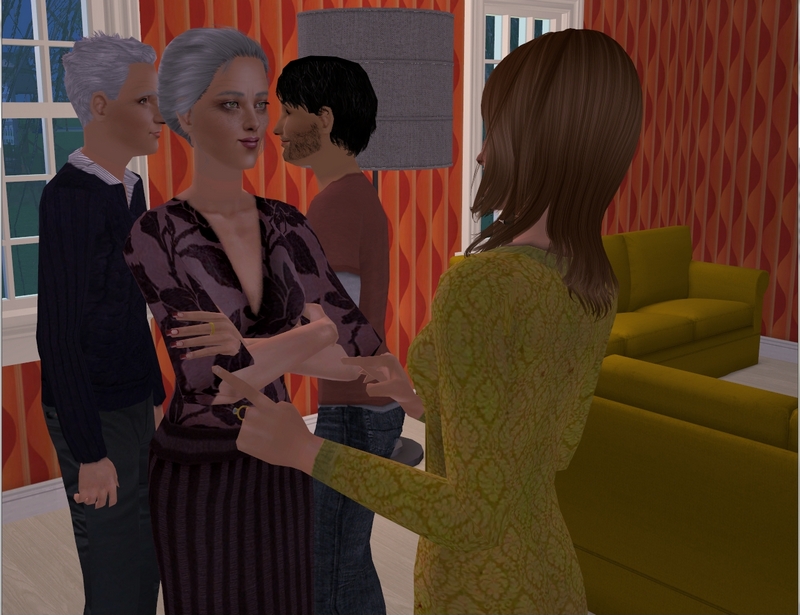 I think she just needs to pout for a while, just to let me know she's still not happy with me. Then she'll move on.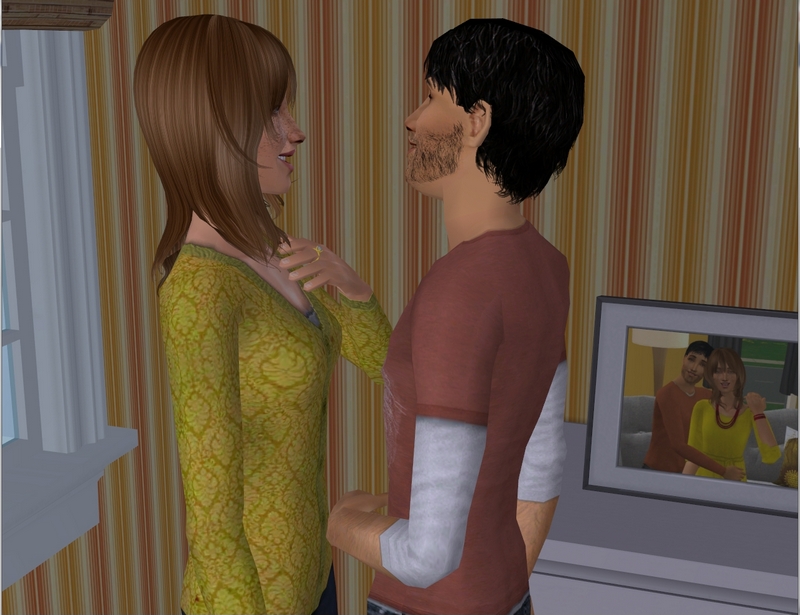 I'm not going to let Mum ruin our honeymoon phase. I understand that she's disappointed but it was our wedding.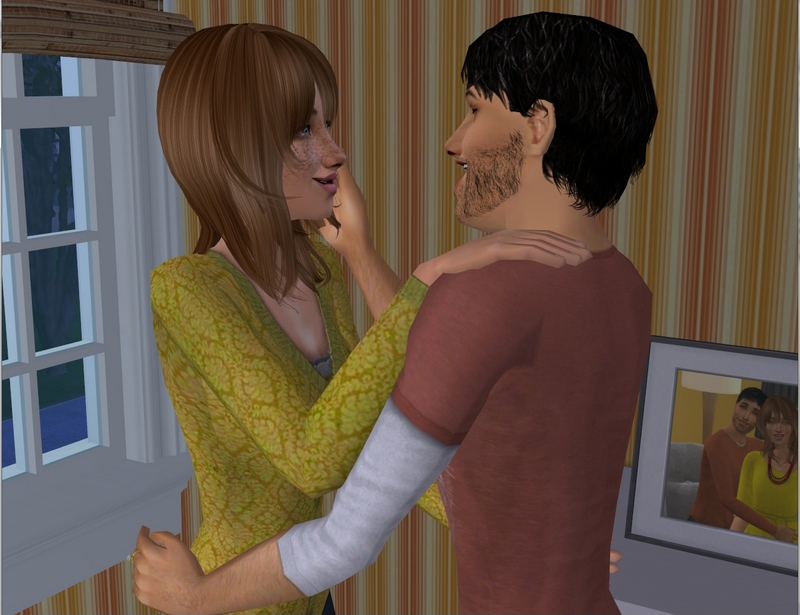 Malcolm and I are so happy right now and I don't want anyone spoiling that for us.
Posed shots: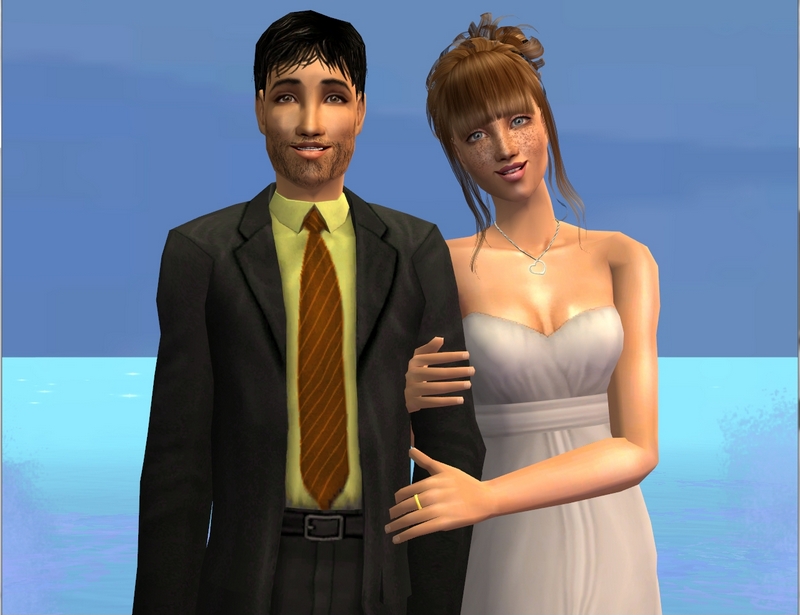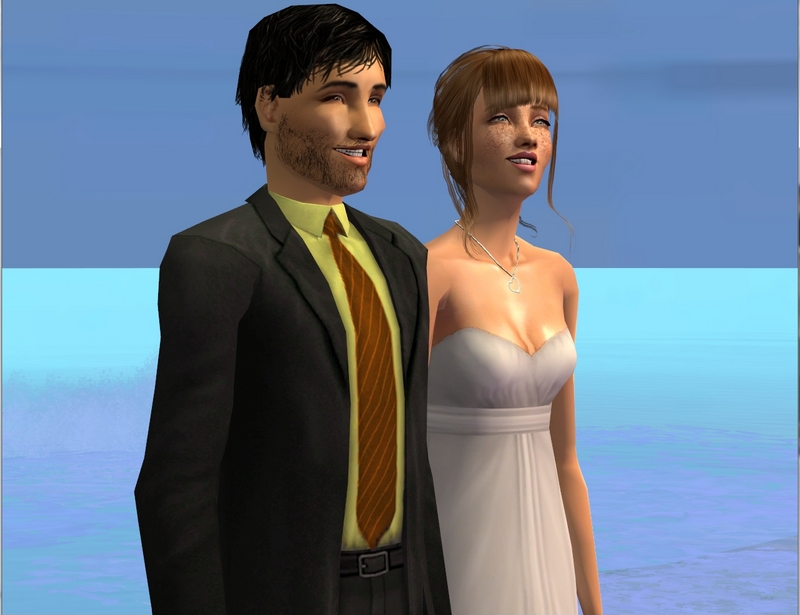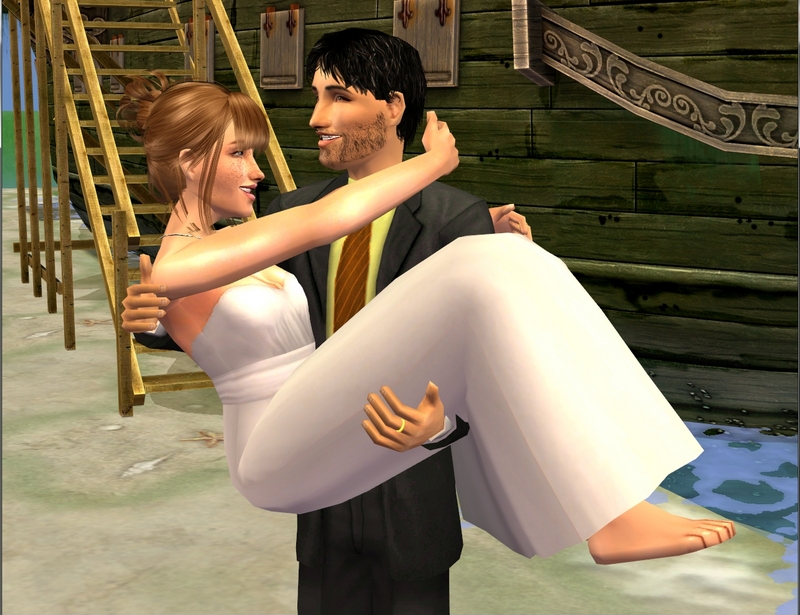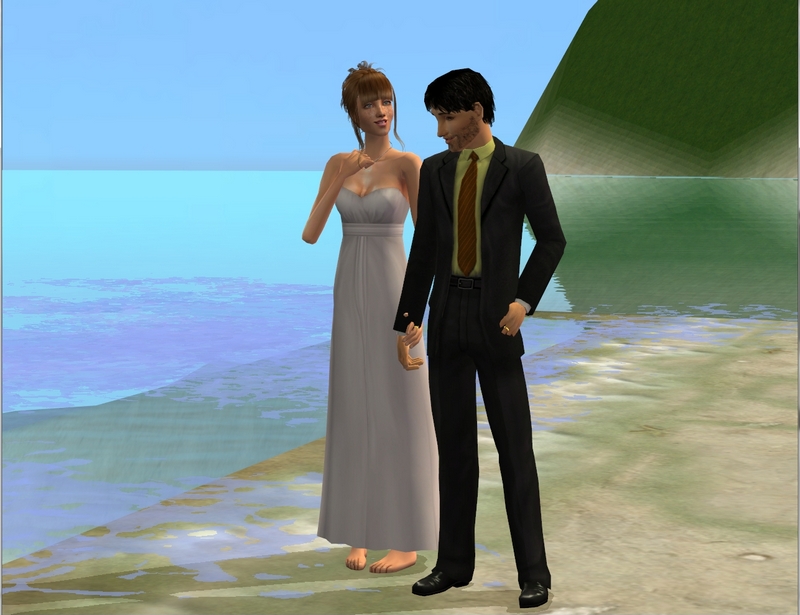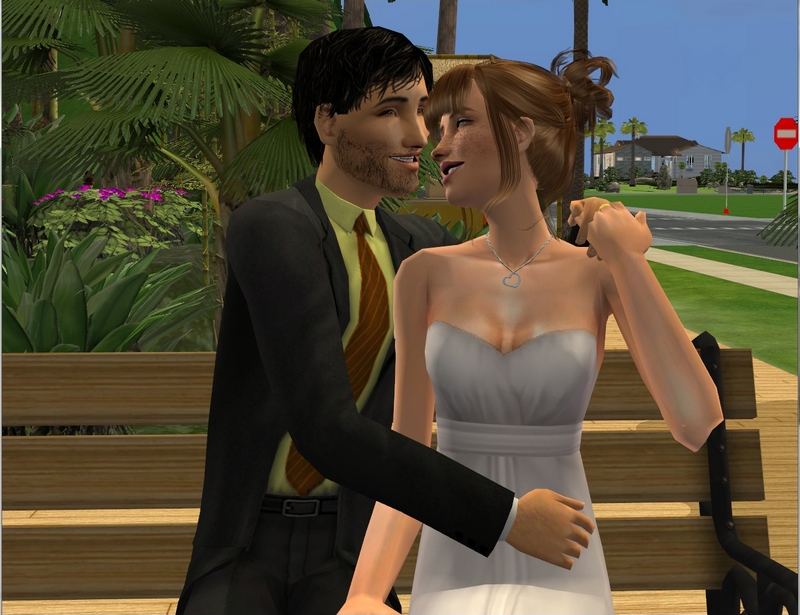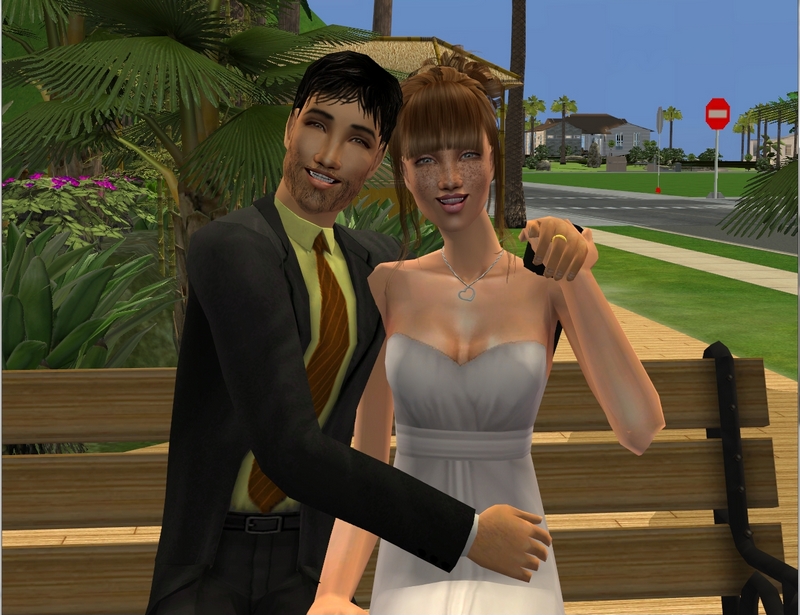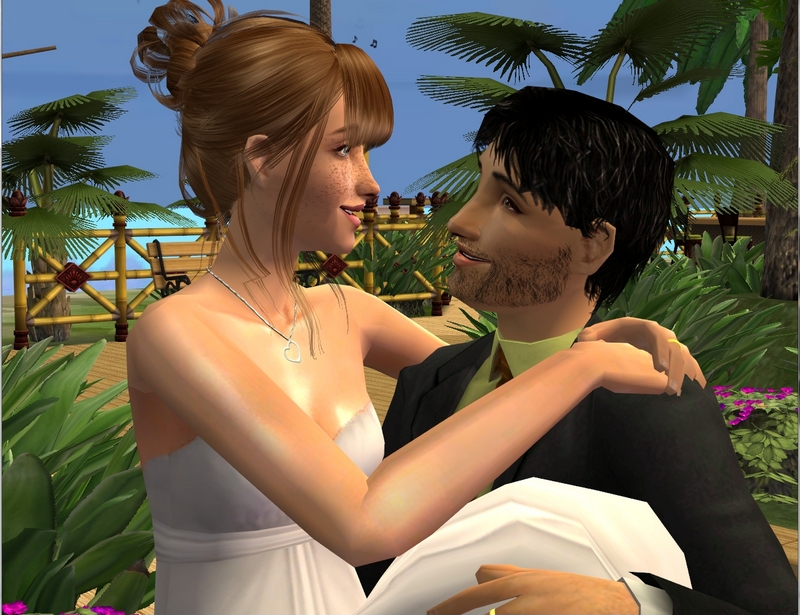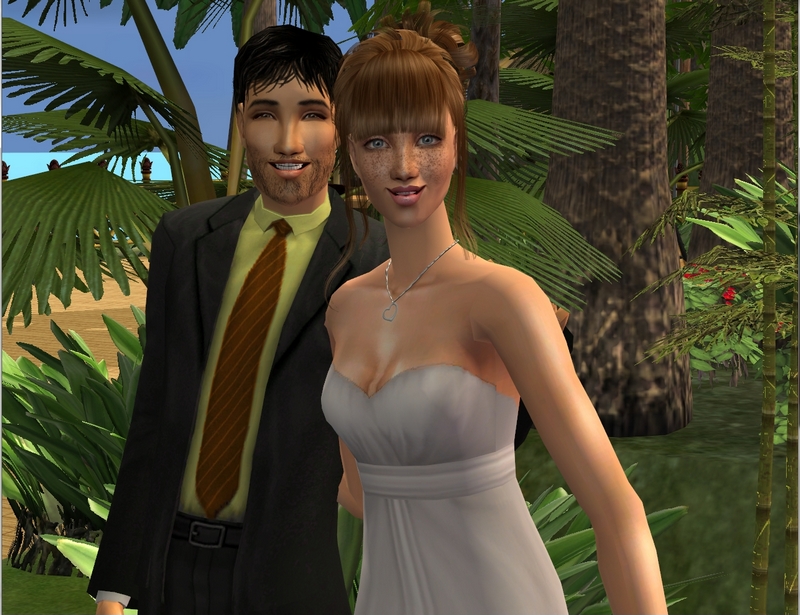 I used that buyable sky thing for these, because the regular sky was looking really strange to me. I still think it looks weird in the photos by the water but I'm really happy with the others.
Extras: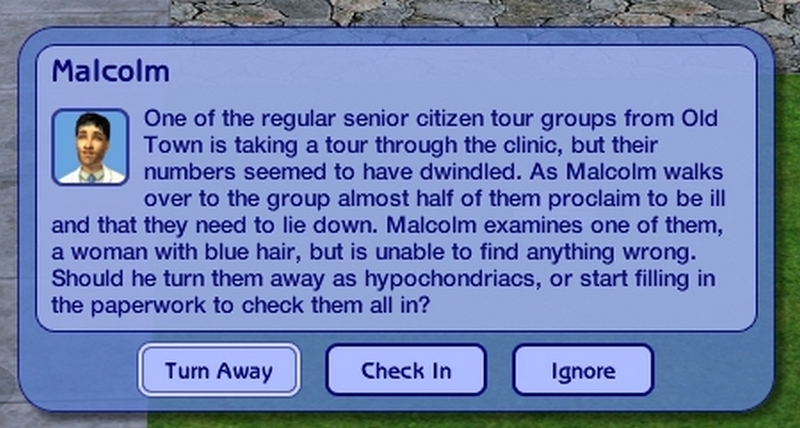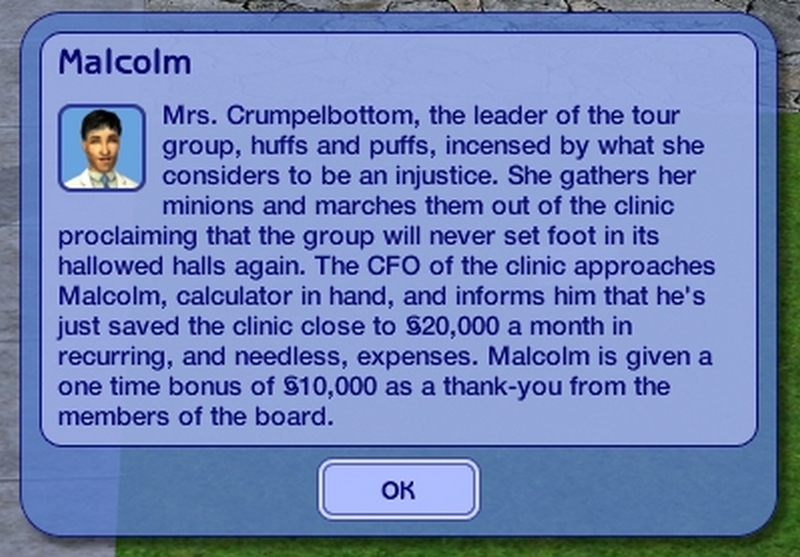 Why, thank you, game! That $10,000 will do very nicely! You might have noticed Hope and Malcolm's living room was a bit empty. That was because they had no money to decorate it. I had planned on having them take out a loan so they could fly to Cape Elizabeth but the bonus meant I didn't have to. They had plenty of money left over once they got home to spruce up the place, so the living room will look a bit different next time you see it!
Notes:
Title is from Mercy by Duffy.
Malcolm rolled the Quickie Wedding ROS this round. I was glad that I'd already written in Anna being a bit difficult during the planning process, because it made it easy to think of a reason why Hope and Malcolm might just elope!
Now that Hope has got herself married, I can reveal that she is supposedly Connor's best match, according to attraction scores. I actually considered getting them together for a while but I just couldn't see her with anyone but Malcolm and I couldn't see Connor with anyone at all! It wasn't until he got together with Lila that I thought a long-term relationship was a possibility for him at all. I still can't see him with Hope though! I think they'd drive each other up the wall!
I'm looking at Hope and Malcolm holding a reception-like party for their first anniversary, to take the place of the family wedding they didn't have. I'll probably move the Collins update to July next year (I haven't even checked when they're scheduled) and do it then.