Round 33: July 2037 (Winter)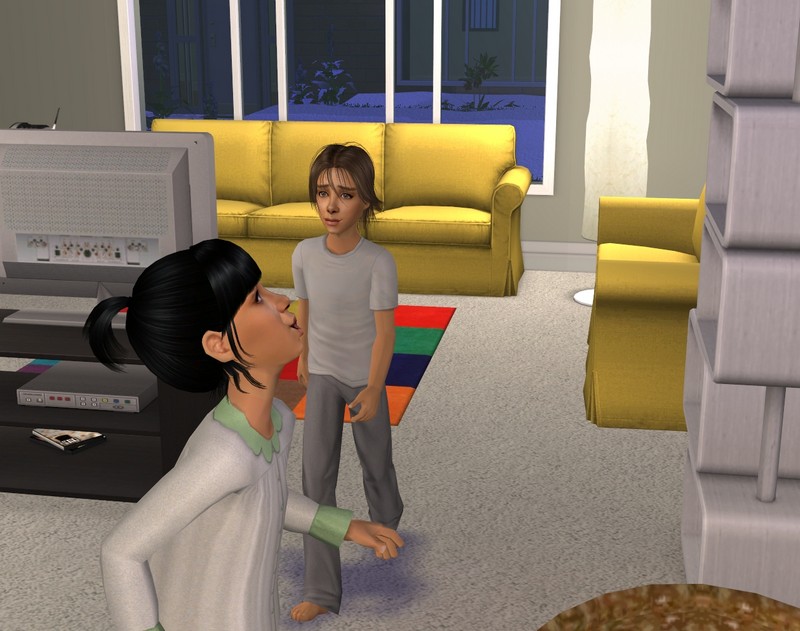 The morning of the wedding was a bit more hectic than I would have liked. Charlie stayed at his parents' place the night before, so it was just me,
Grace
and
Everett
. Who decided to get up before dawn to check out the snow.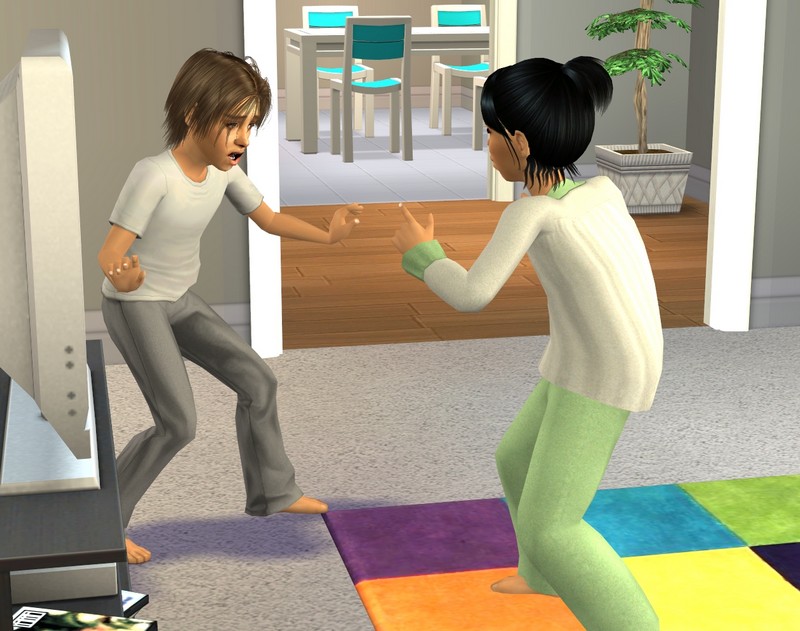 I don't know if it was the pancakes I made them for breakfast or if they were just excited, but they were going a little nuts.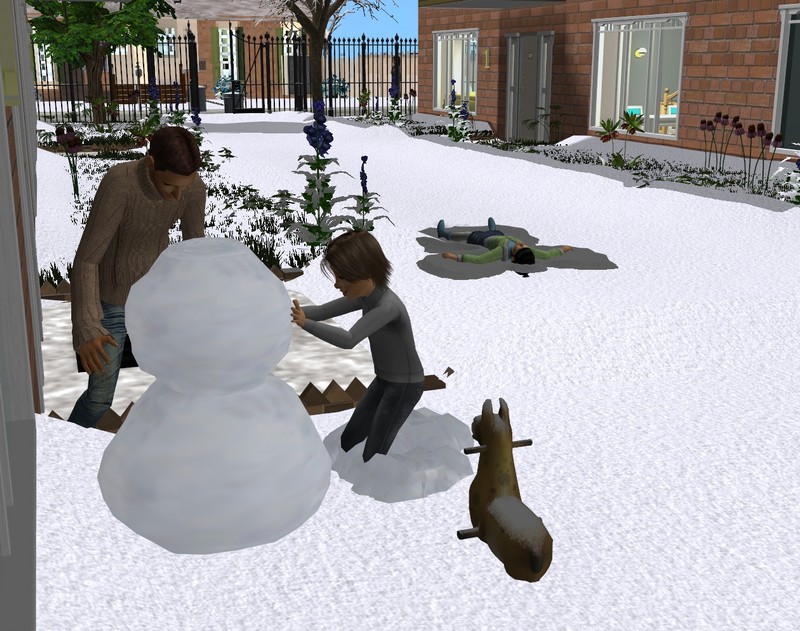 I was so grateful to
Dad
. When he came over, he took them outside to play (in the snow, no less!) to burn off some of their energy, while I got ready with
Mum
and my sisters.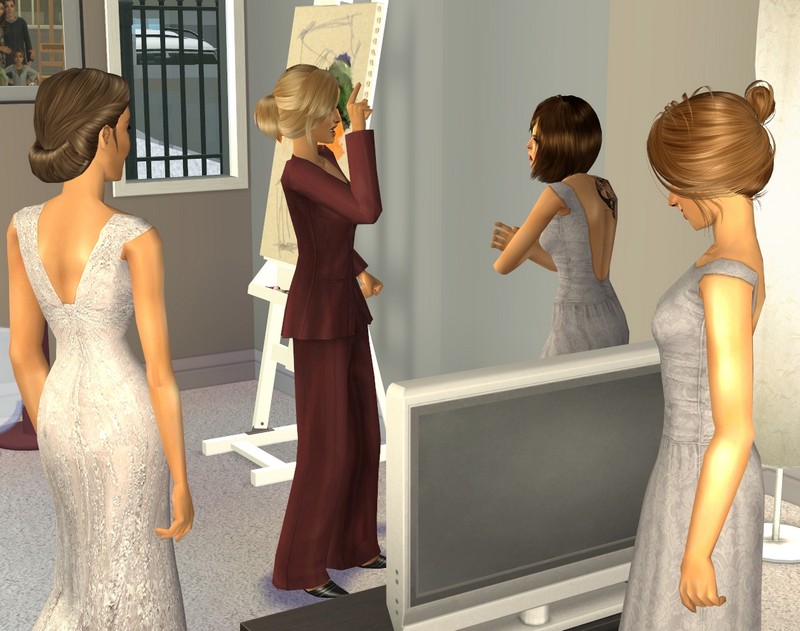 Which came with its own set of problems. The dress I designed for
Lila
and
Adelaide
had a low back, so it showed off the tattoo that Adelaide got a few weeks ago.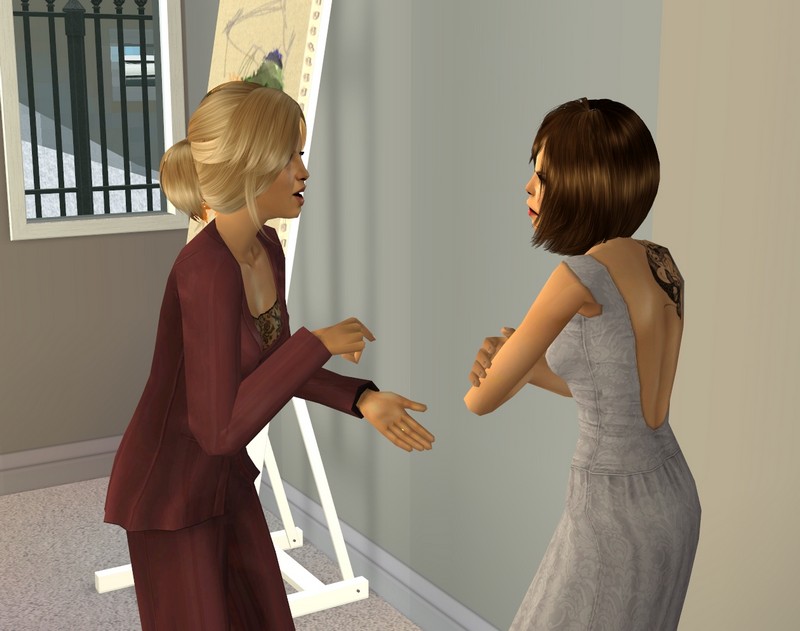 Mum didn't know about it and she wasn't happy. She kept going on about Adelaide's future job prospects and how the tattoo was going to ruin the wedding photos.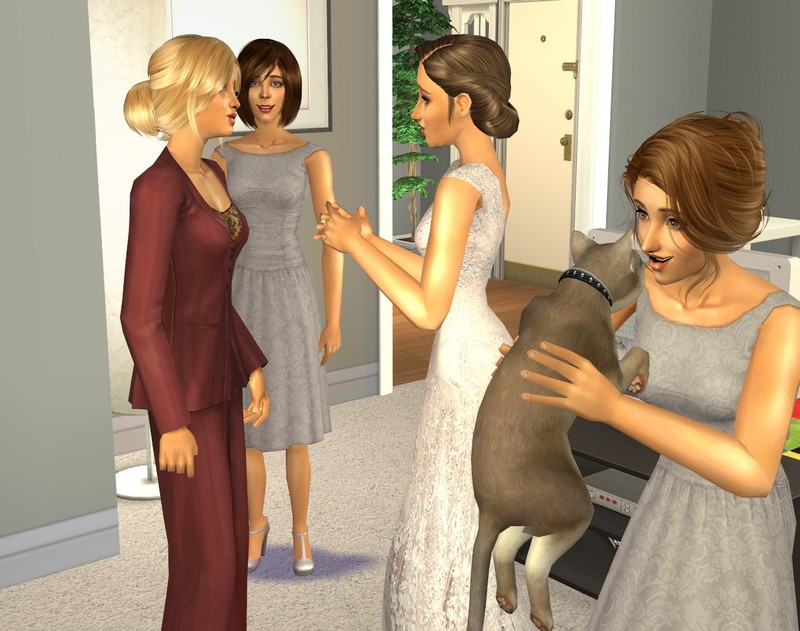 Thankfully, I managed to calm her down. Adelaide could easily hide that tattoo for work, if she needed to and as for the wedding photos, it's my wedding. If I don't care, I don't see why Mum should.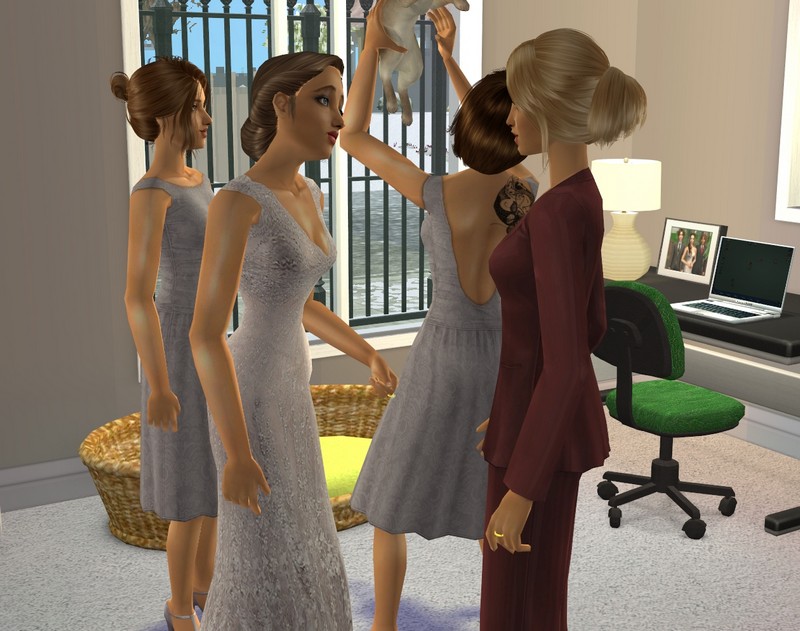 She didn't really agree (not because I was wrong, just because she's so terribly stubborn) but she did promise to save any other tattoo complaints until after the wedding.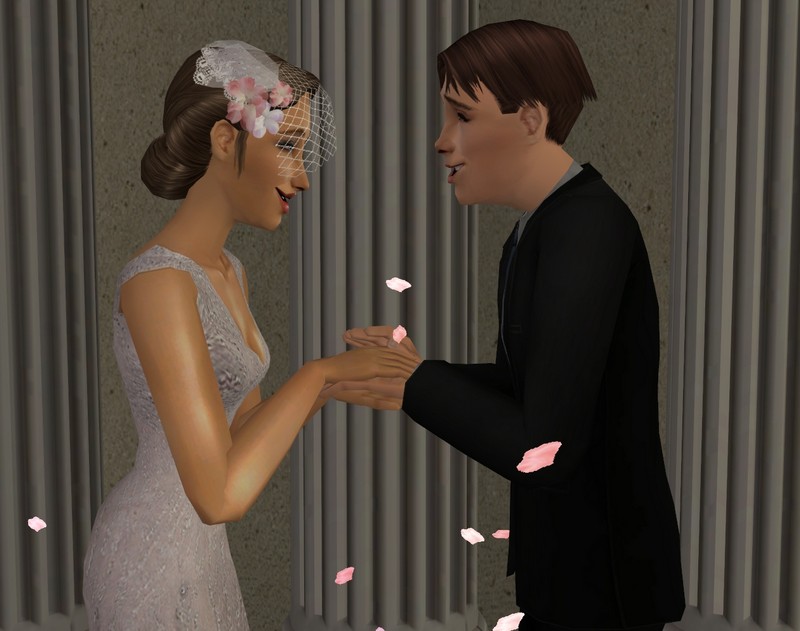 Our ceremony wasn't exactly as I imagined it in the beginning. I was thinking of an outdoor ceremony, at Charlie's parents' place but we ended up getting married at First Grace Church instead.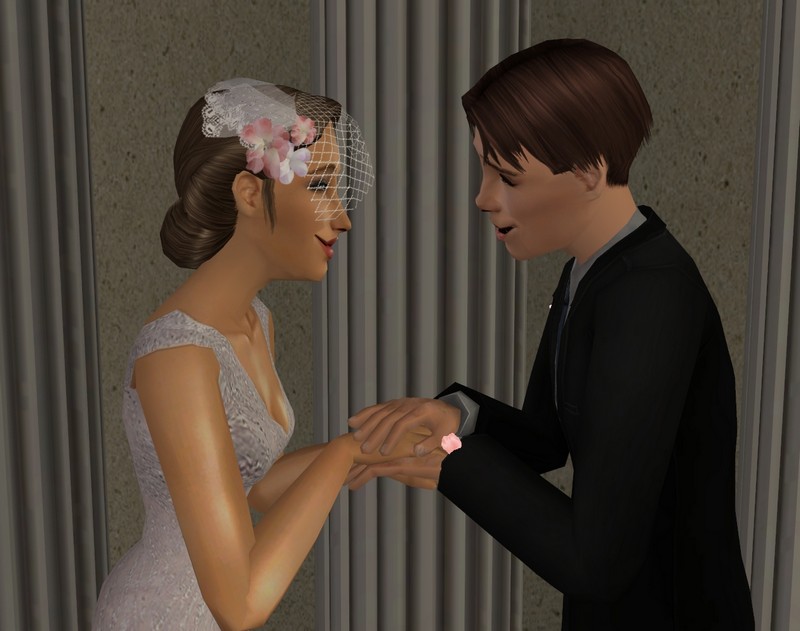 Getting married in the middle of winter made an outdoor ceremony a risky prospect and given the heavy snow on our wedding day, I think we made the right choice.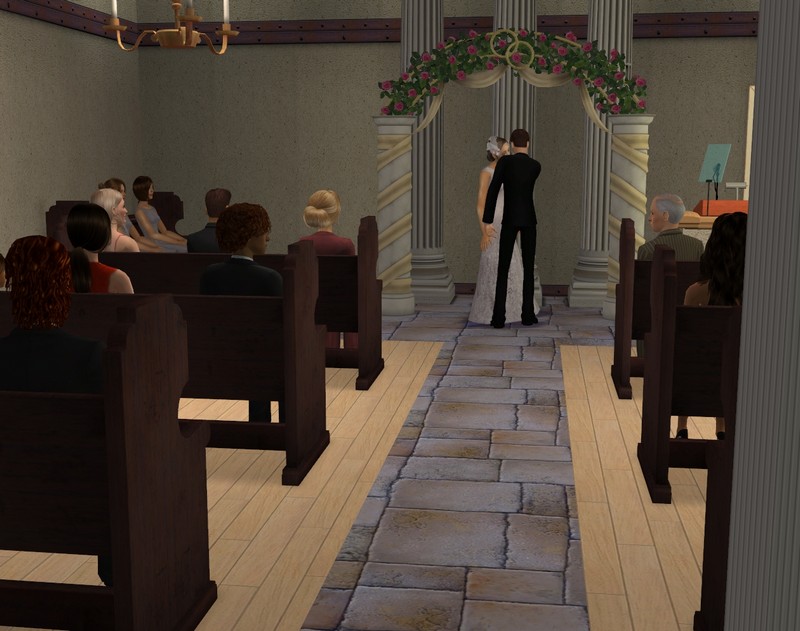 It's a pretty little church, so it really wasn't much of a sacrifice.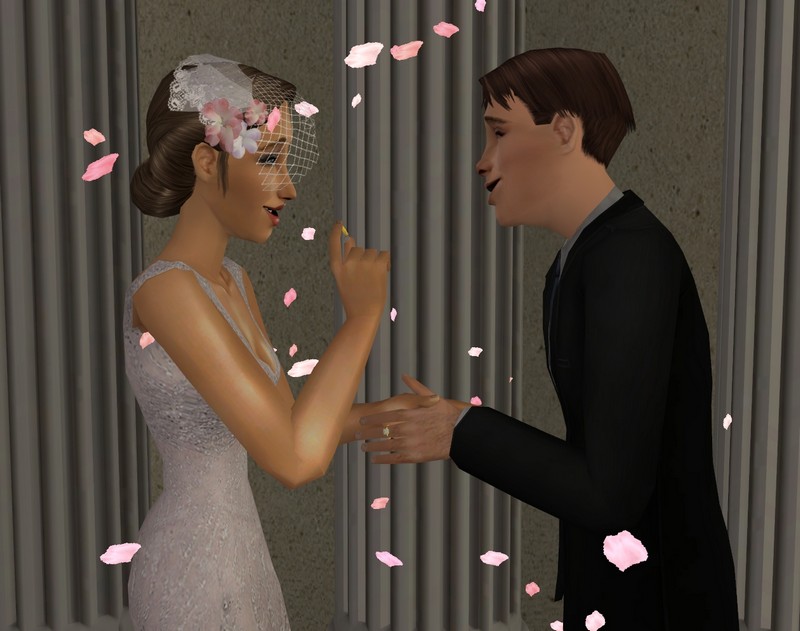 Charlie and I decided to write our own vows and use those for our wedding. Our relationship hasn't really travelled along a traditional path, so we thought personalising our vows would make it more meaningful for us.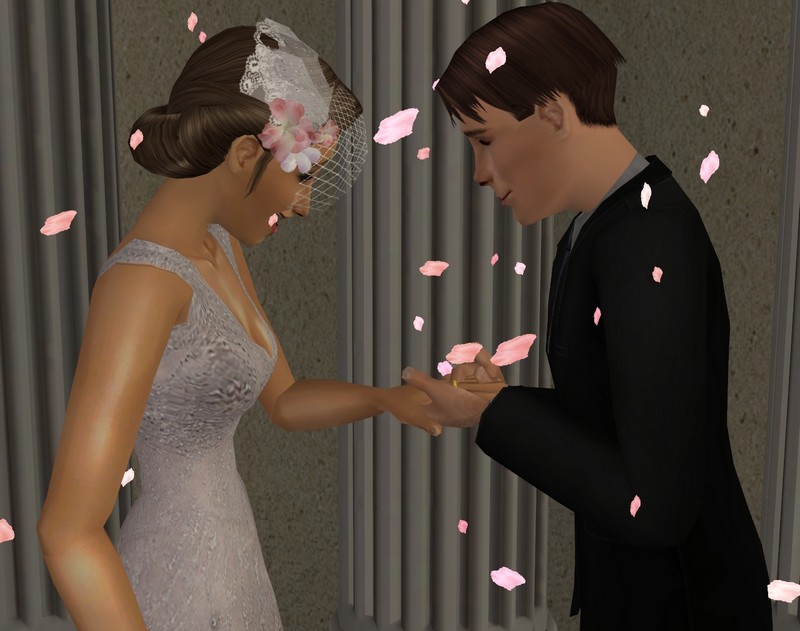 Charlie's were really beautiful and so him. I could have cried!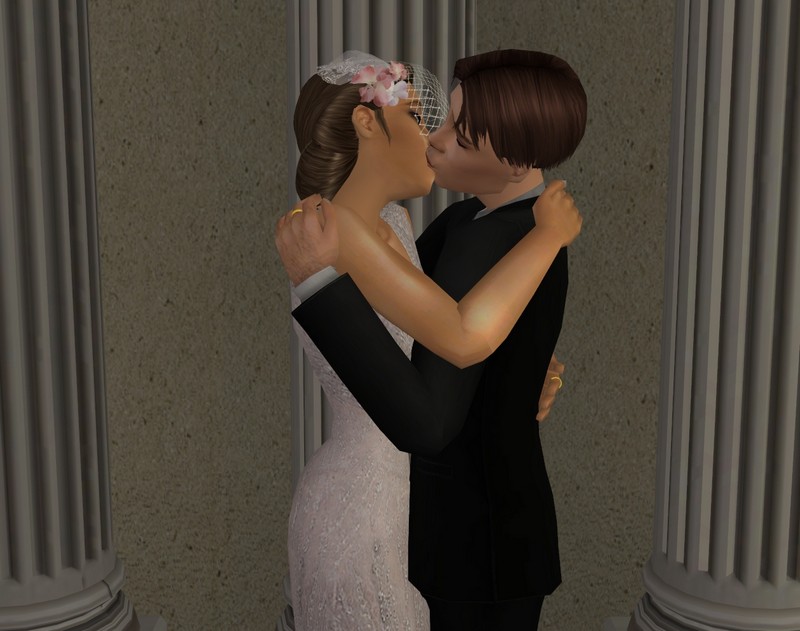 I was very nervous about the ceremony but it went very smoothly.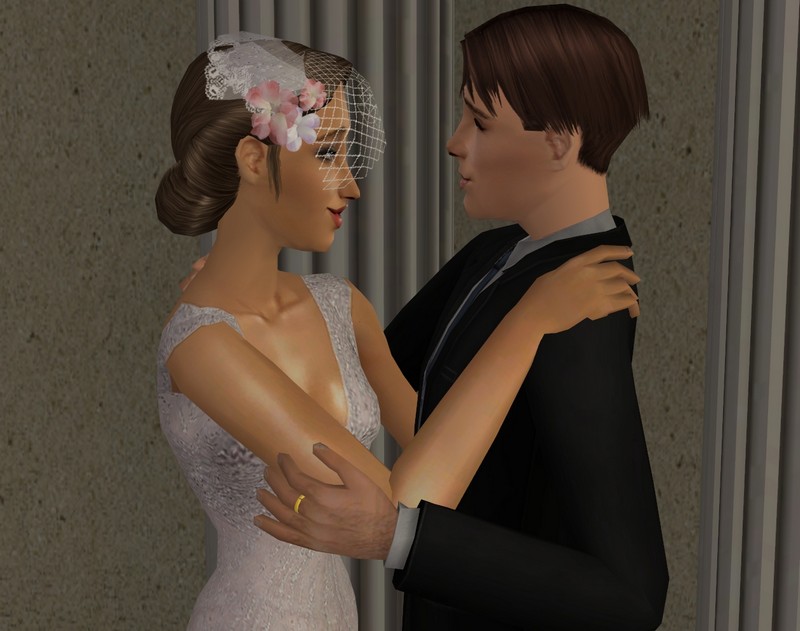 I could still hardly believe we were actually married but I couldn't wait to relax a little and enjoy our reception!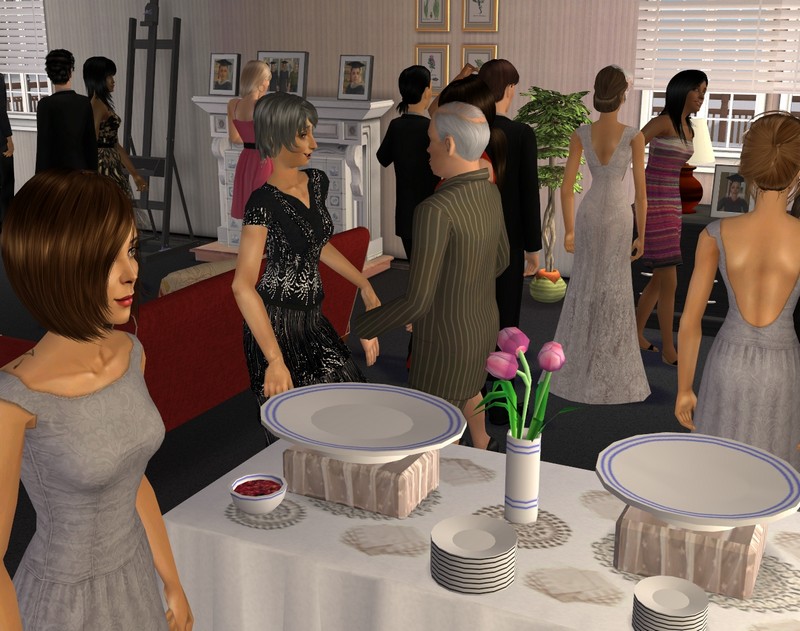 We kept our original plan to have the reception at Charlie's parents' place. It's big enough and it let us saved a lot on costs.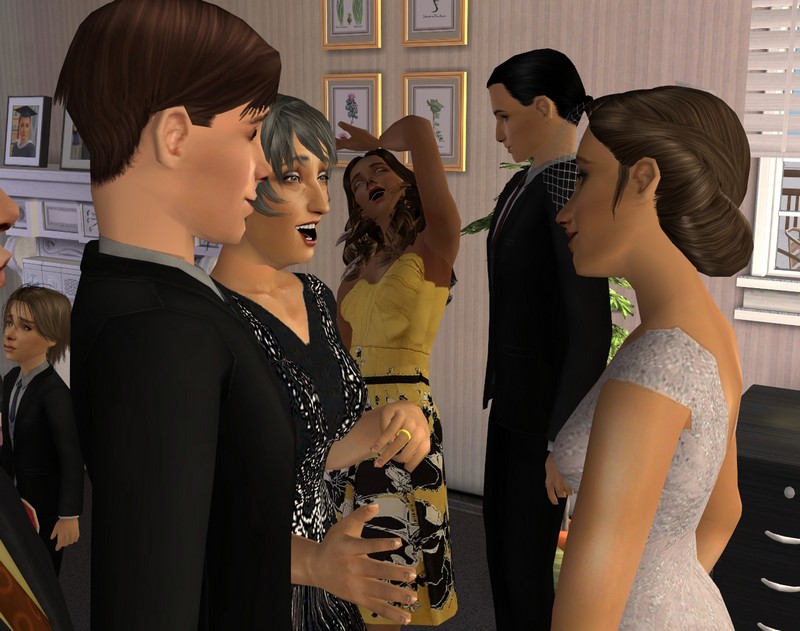 I know it was stressful for
Tate
and
Zelda
to prepare their house for the reception, as much as Charlie and I helped out. On the day though, Zelda told us they were thrilled to host everybody, which was nice.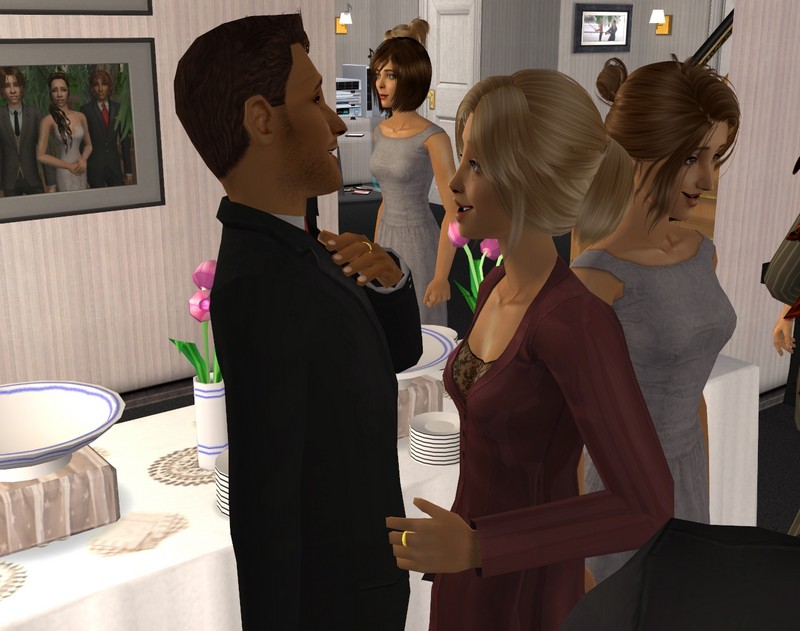 Mum would not have been so excited about that. She's not big on entertaining at all. I don't think she would have had such a good time with Dad at the reception if she was hosting.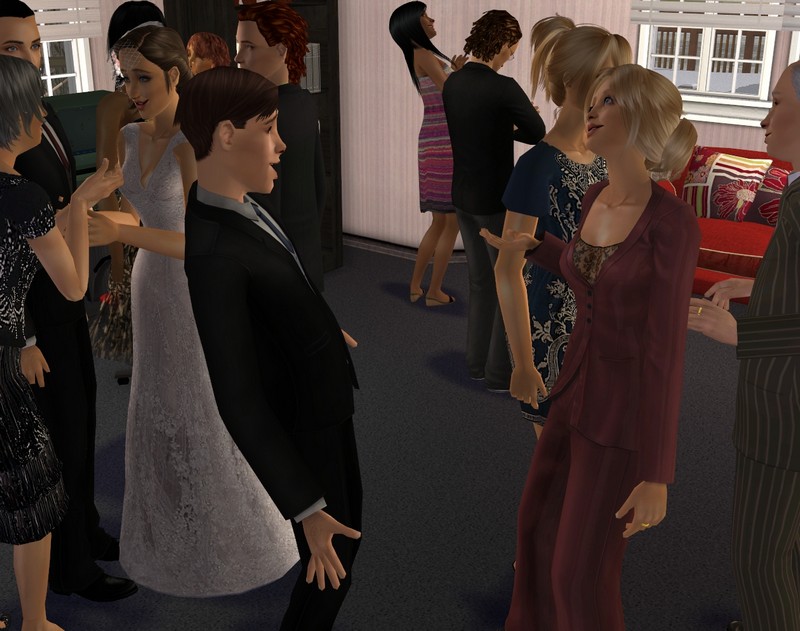 Mum even seemed to have forgotten about Adelaide's tattoo, at least temporarily!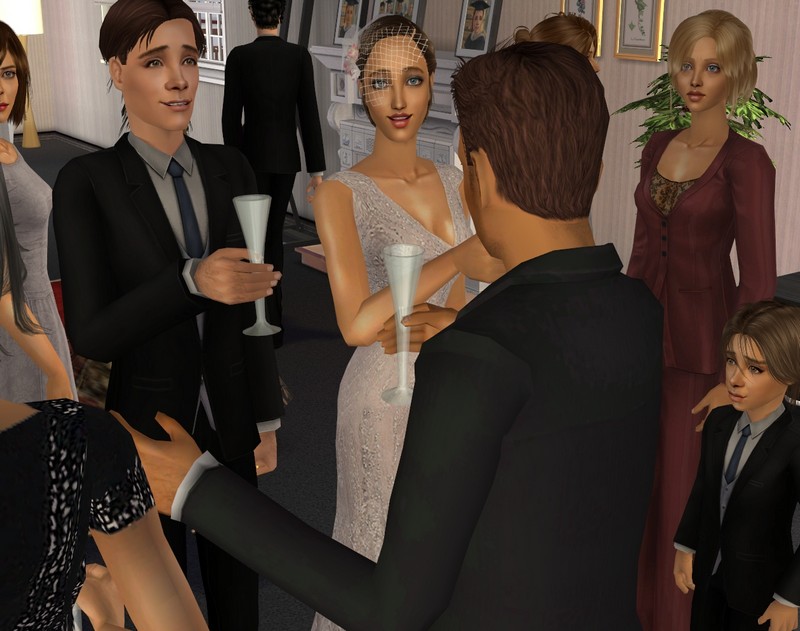 Dad made a lovely toast and talked about how much Charlie and I had grown over the years and formed such a good family unit.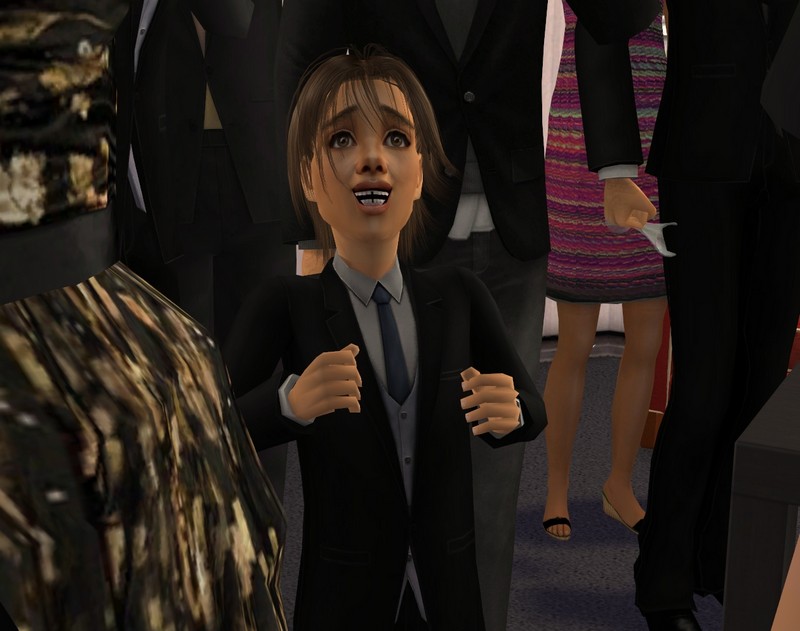 And he threw some jokes in as well, so that even the kids didn't mind the speech!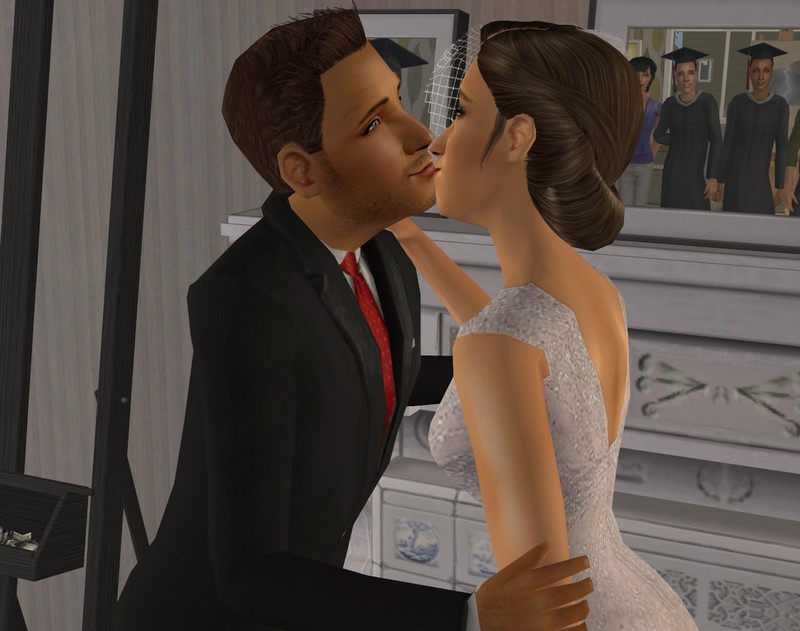 It was incredibly sweet in general. Dad is the one to go to for sentimentality and I sort of take after him.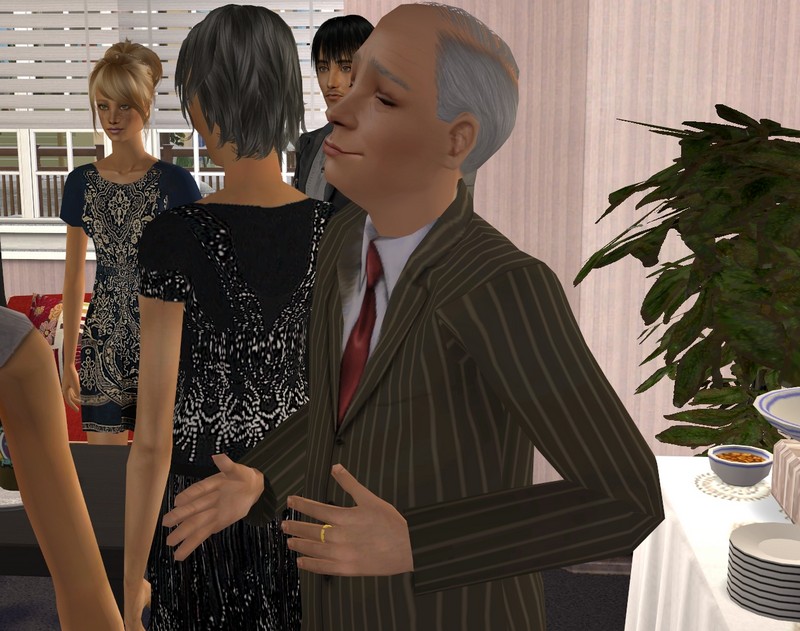 By the time the toasts were over, Tate was looking hungry so we told him he could go ahead and serve lunch.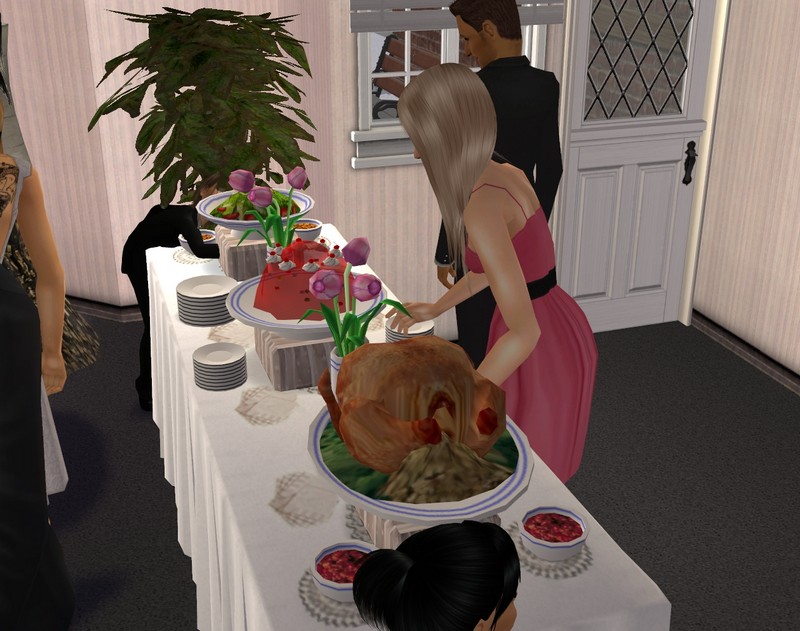 Tate did a buffet, rather than a sit-down meal, so it was very casual.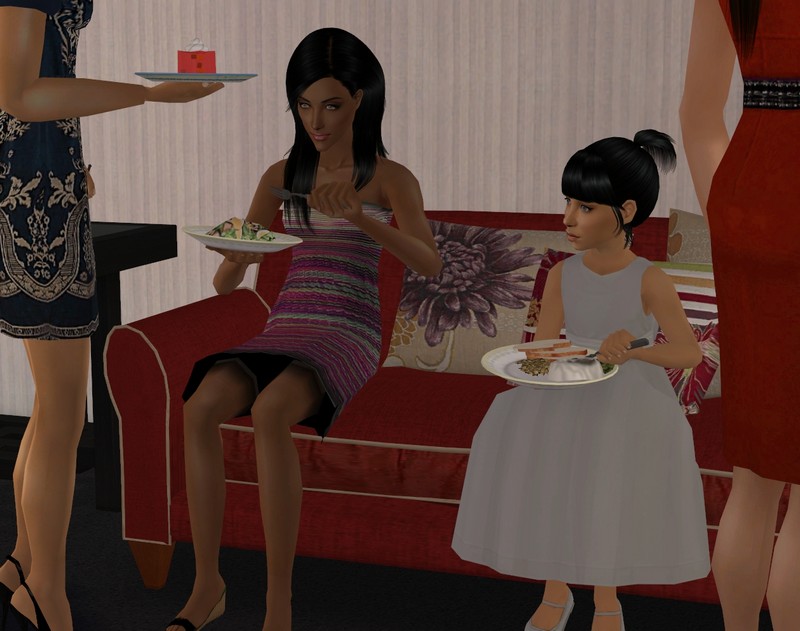 Some of us ate at the dining table and some just sat on the couch or stood, wherever there was space.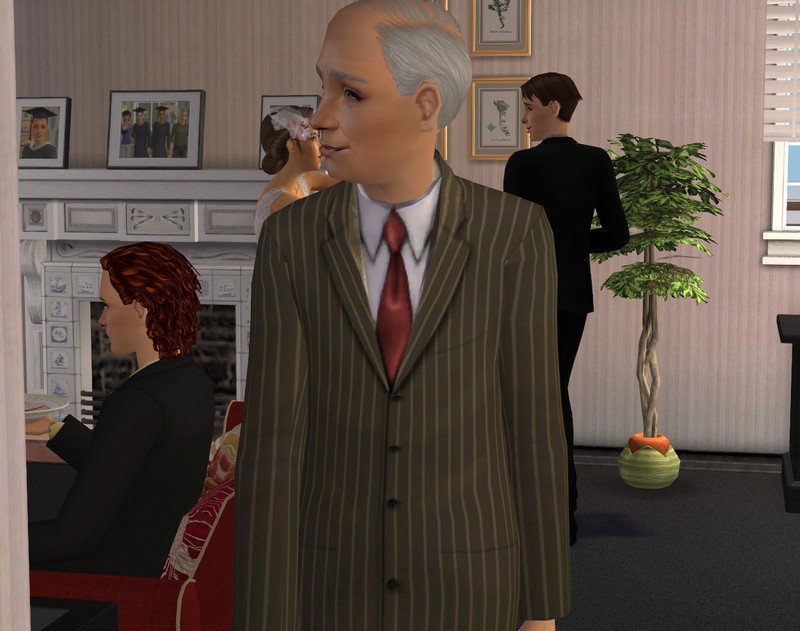 People were mostly quiet during lunch, which Tate took as a good sign, figuring they were obviously too busy enjoying the food to talk.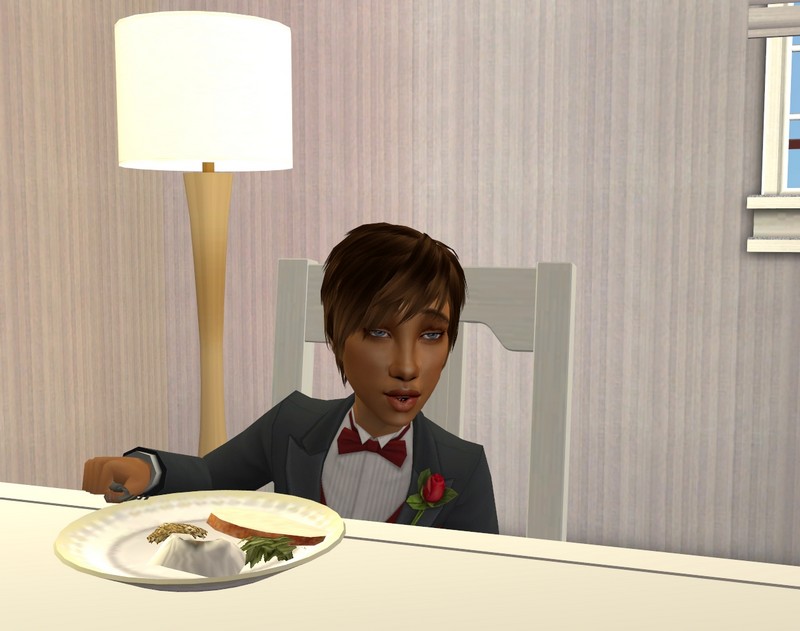 Except for Charlie's nephew
Jude
, who talked to anyone who'd listen. Charlie always says that kid could talk underwater.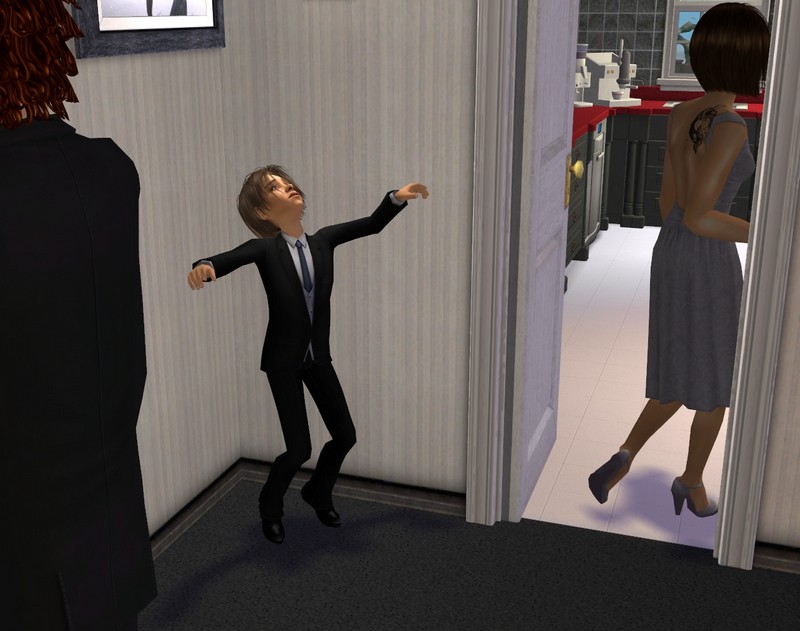 Our kids have their own little quirks. Everett shoveled his food into his mouth in what seemed like seconds and spent the rest of lunch time doing some very interesting dance moves, on his own in the corner.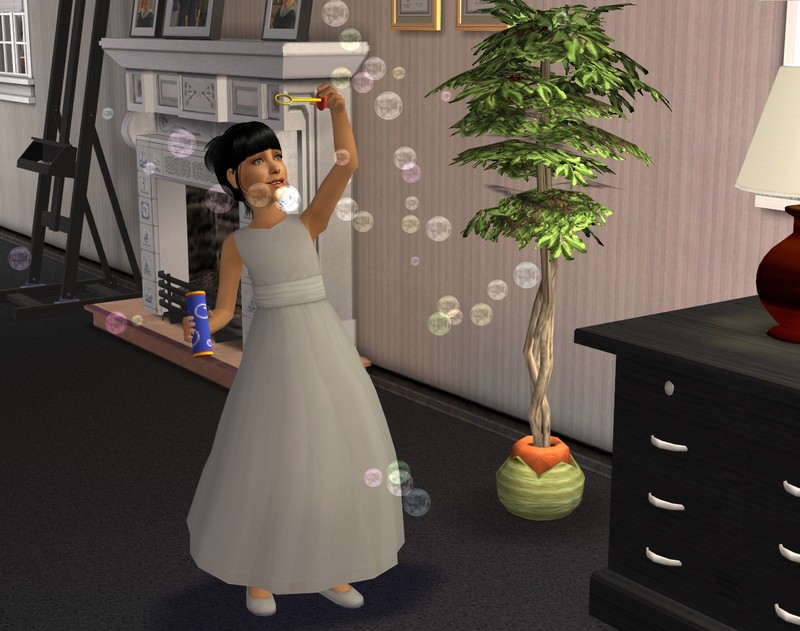 And Grace used the pocket of her flower girl dress to hide a little bottle of bubble blowing solution. She was having a fantastic time with that.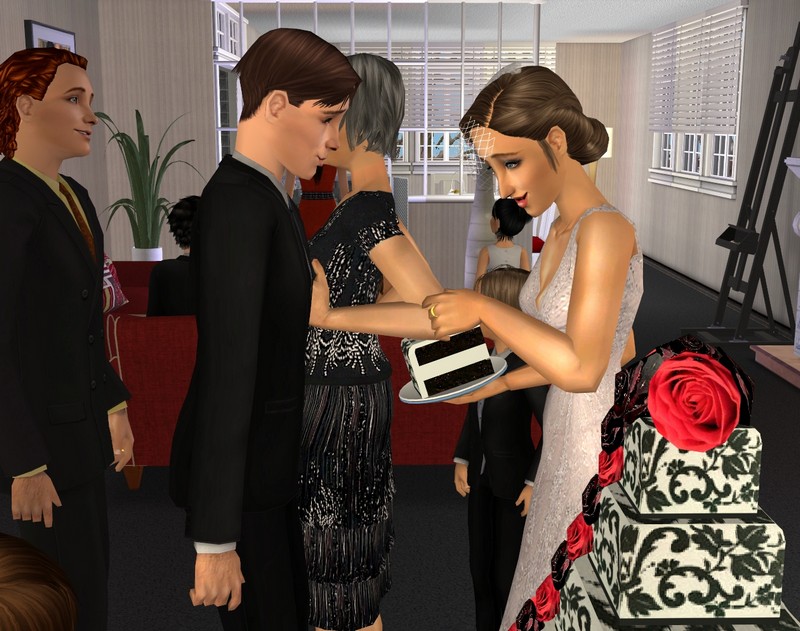 Tate made all the food for the wedding, including the cake. He insisted on doing it for free but once I saw it, I felt a little guilty about accepting it. He did such a beautiful job.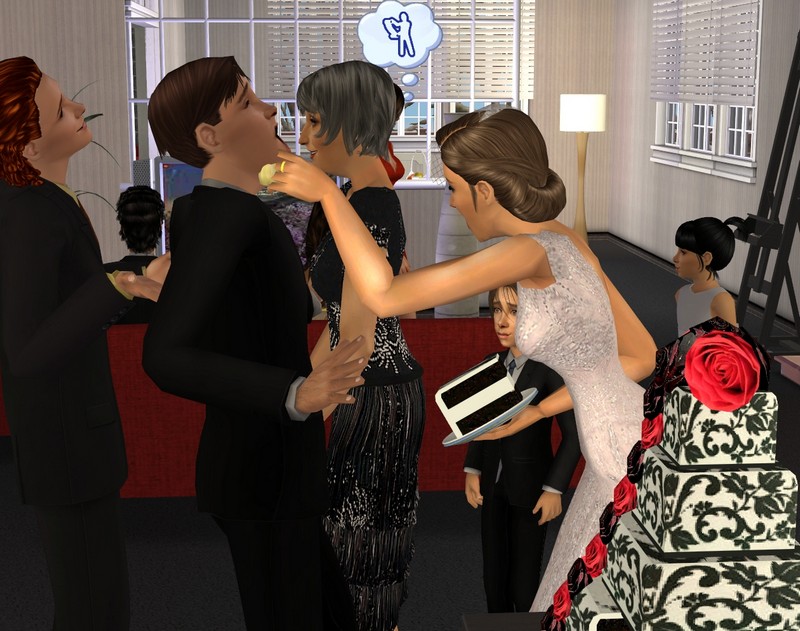 Charlie and I had a little fun with the cake. If you can't shove food into your beloved's face on your wedding day, when can you?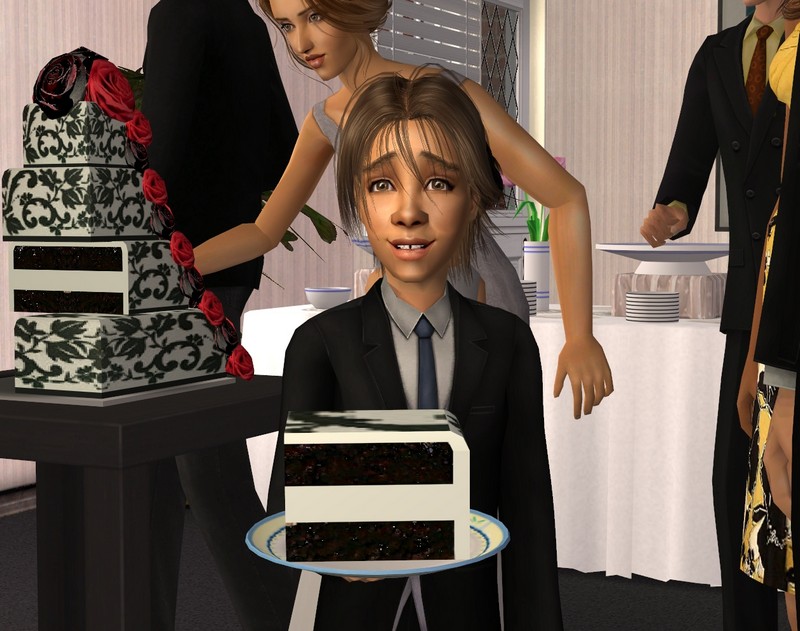 Everett was very keen to get to the cake! After Charlie and I took our pieces, he was right behind us for his share!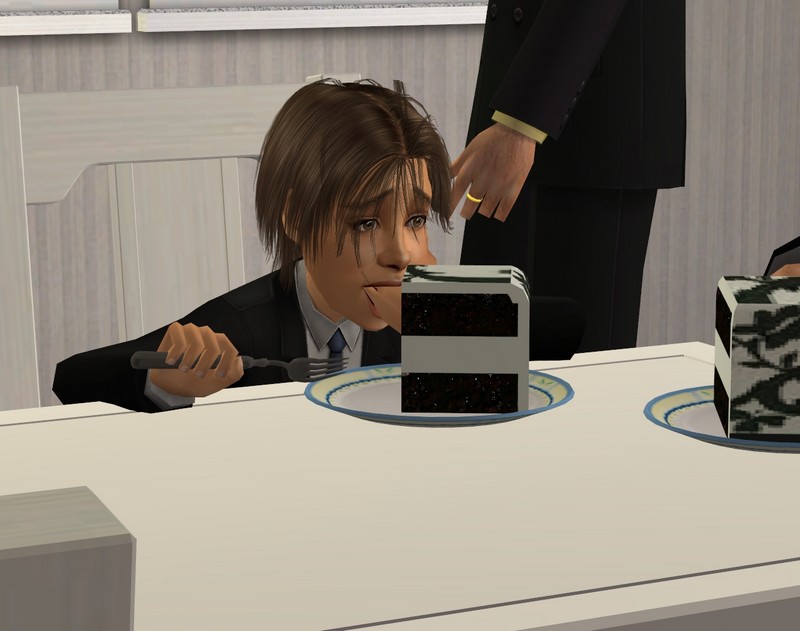 This was followed by more shoveling.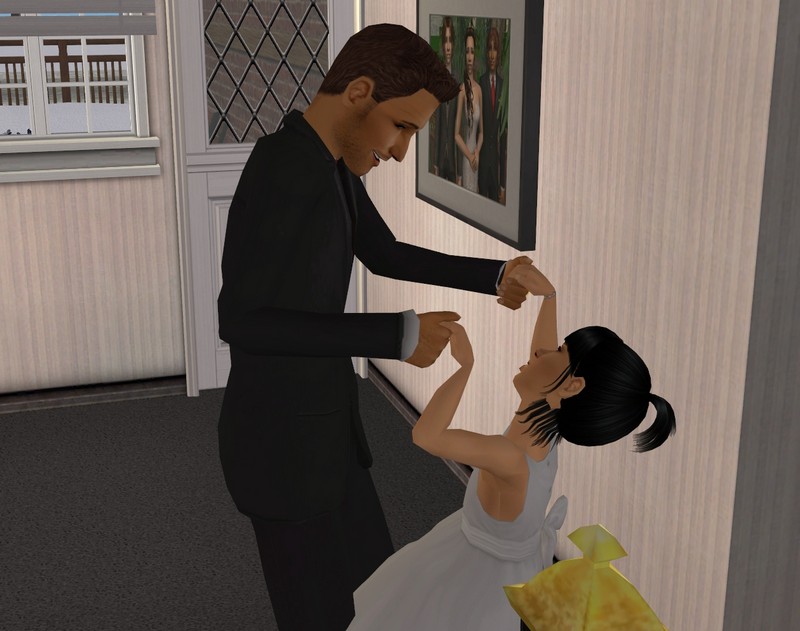 Grace isn't very big on cake at all, so she had a little dance with Dad instead.
Dad is such a cute grandpa. I love watching him with Grace and Everett.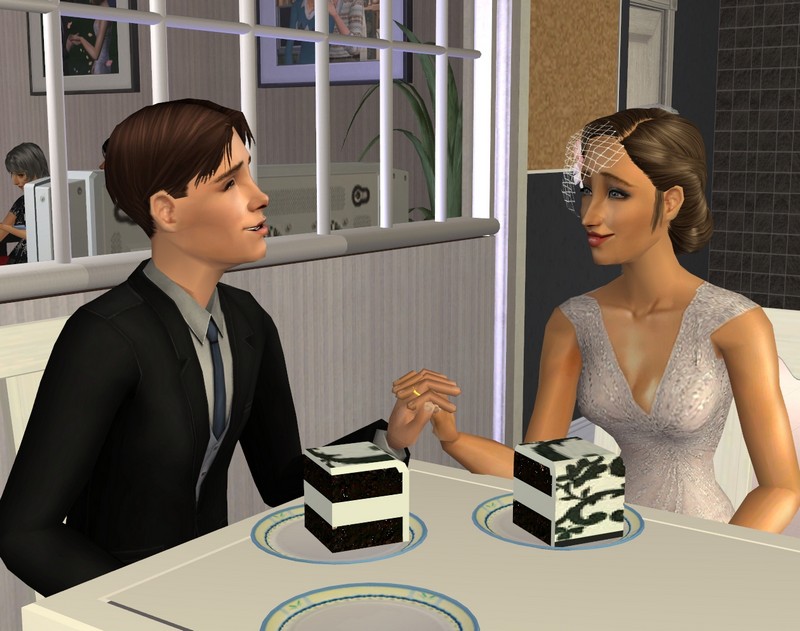 Charlie and I are still deciding if we want more kids but I know Dad would be totally on board with that, if we had another.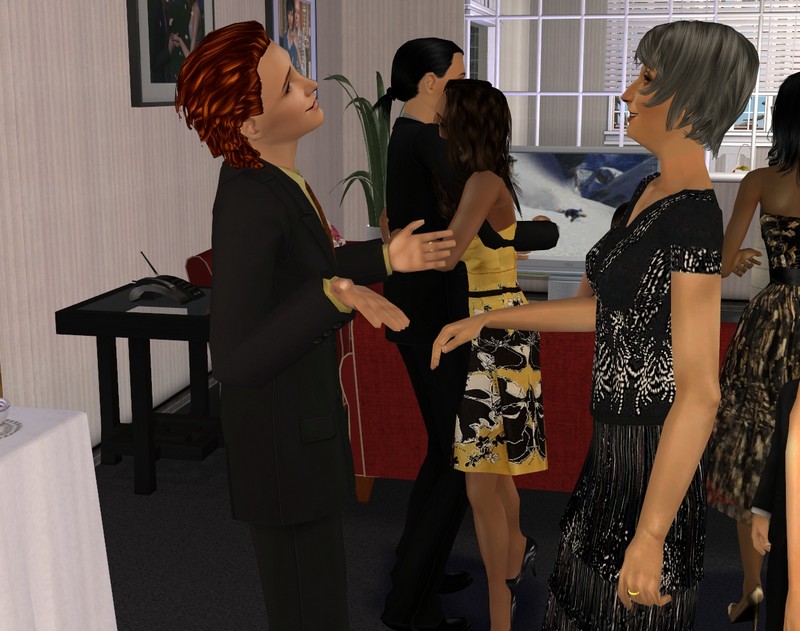 I don't think we even noticed the lack of chairs apart from when we were eating. It caused a lot of mingling, which was good.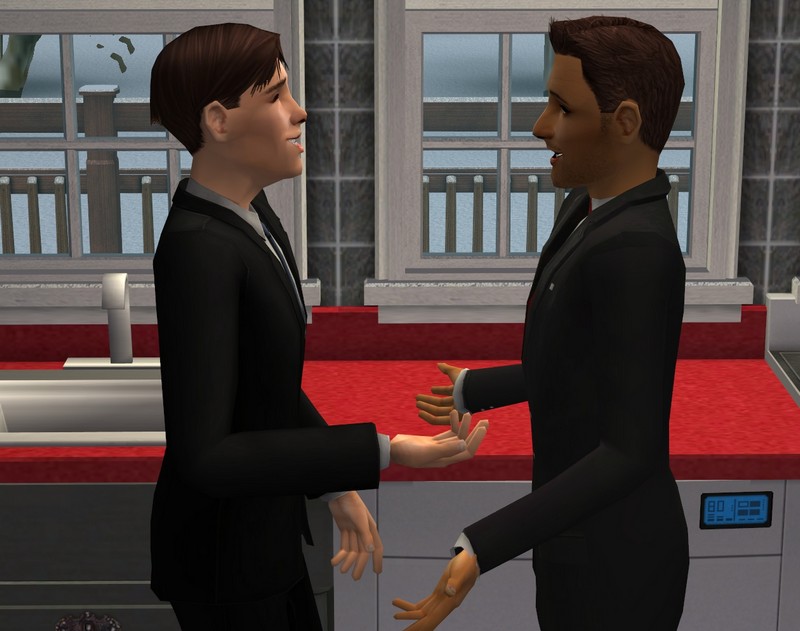 The Benton and Sitko families mesh very well together, so it was an opportunity for everyone to catch up.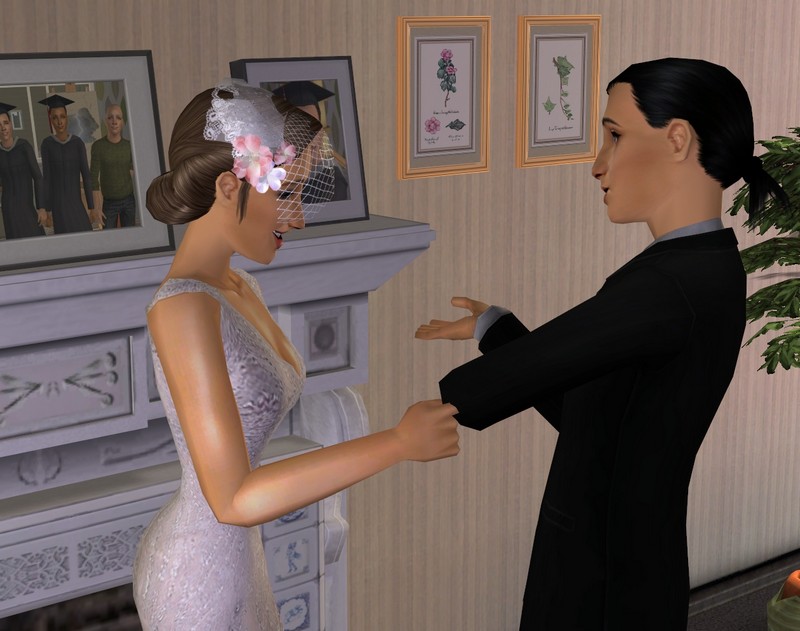 Even though it was my wedding, there were a couple of people there I hadn't met, like
Sophie
's new boyfriend Oliver. They've been together since January but we hadn't yet been introduced.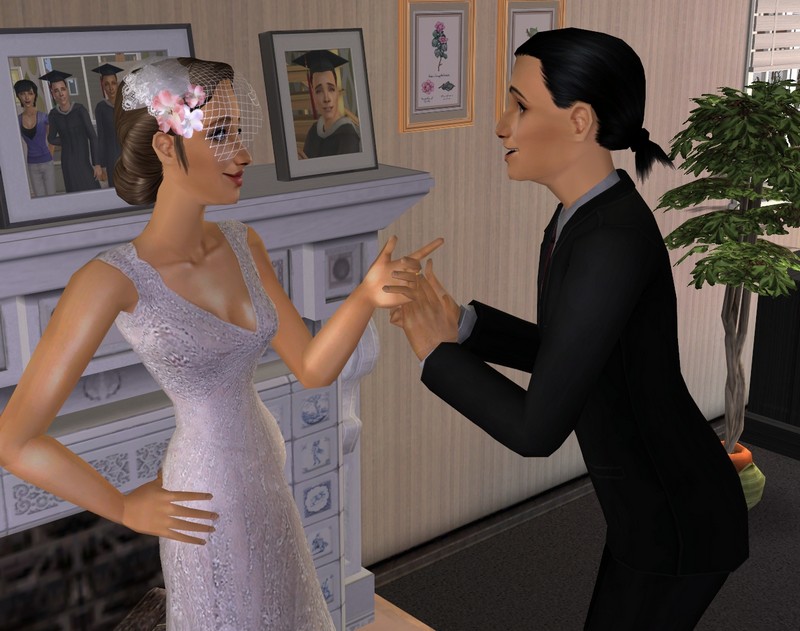 I really liked him. Very different from the other guys Sophie has dated since graduation but seeing she wasn't that into any of them, that's a plus.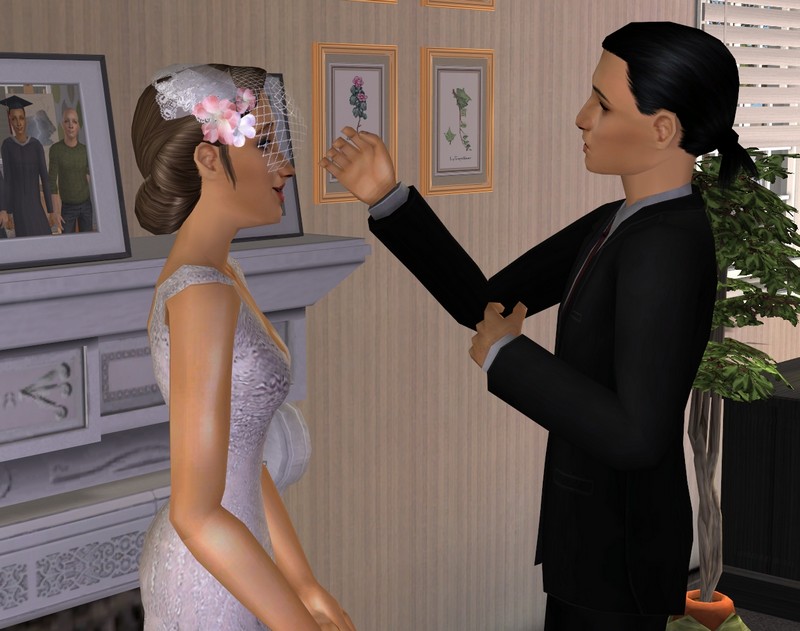 You don't have to talk to Oliver for long to see how much he likes Sophie. He seems totally in love with her.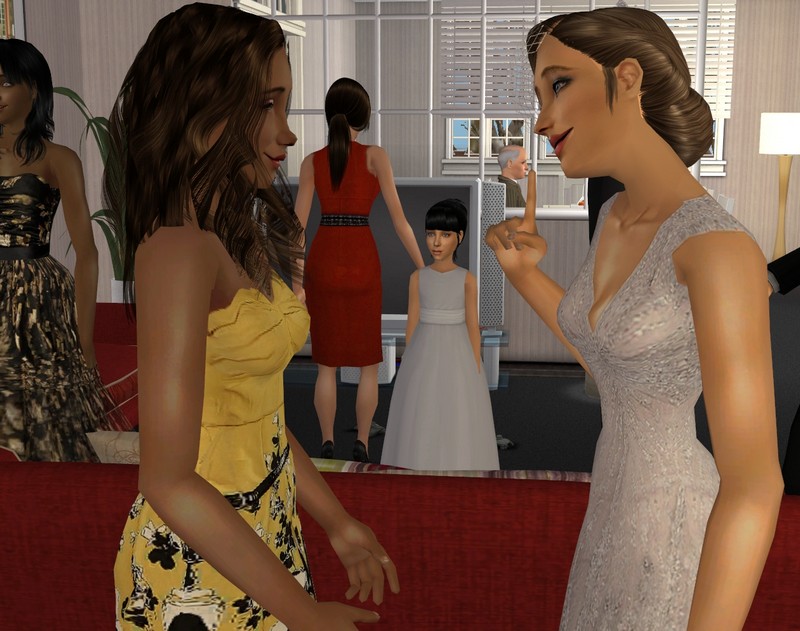 I had to go and find Sophie right away and tell her how happy I was for her.
Sophie is pretty happy herself. She deserves a great guy like Oliver.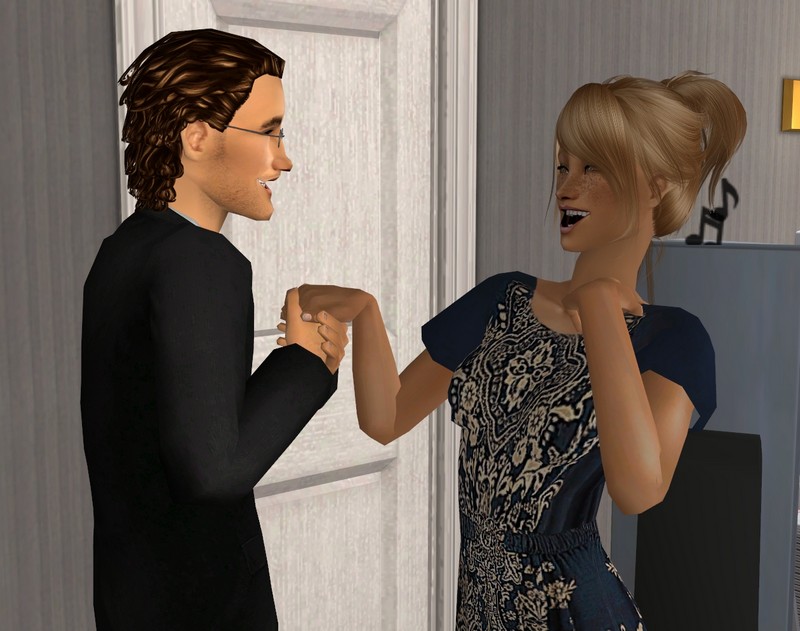 Our neighbour,
Susannah
, brought her boyfriend Daniel as her date. I'm amazed I hadn't met him yet, given he's over at Susannah's every weekend.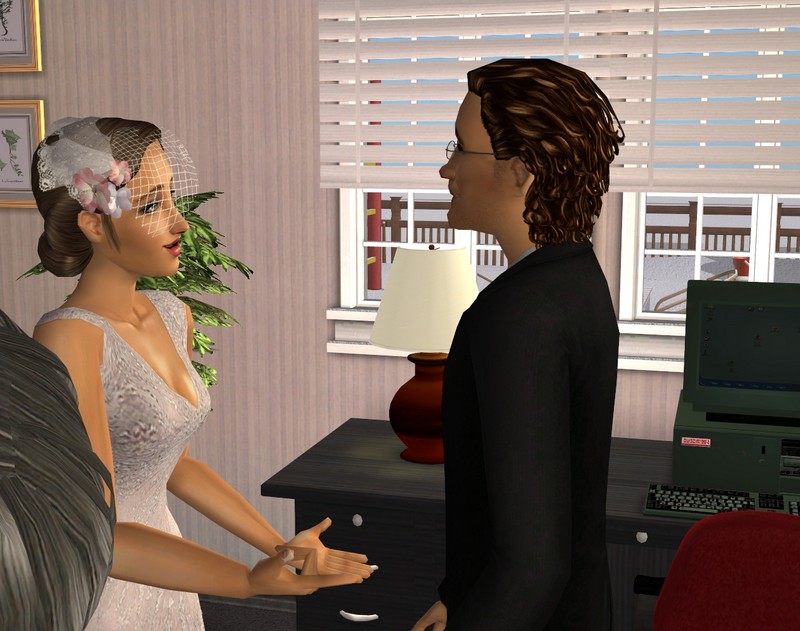 Daniel is quite shy, so I don't feel like I got to know him as well as I got to know Oliver.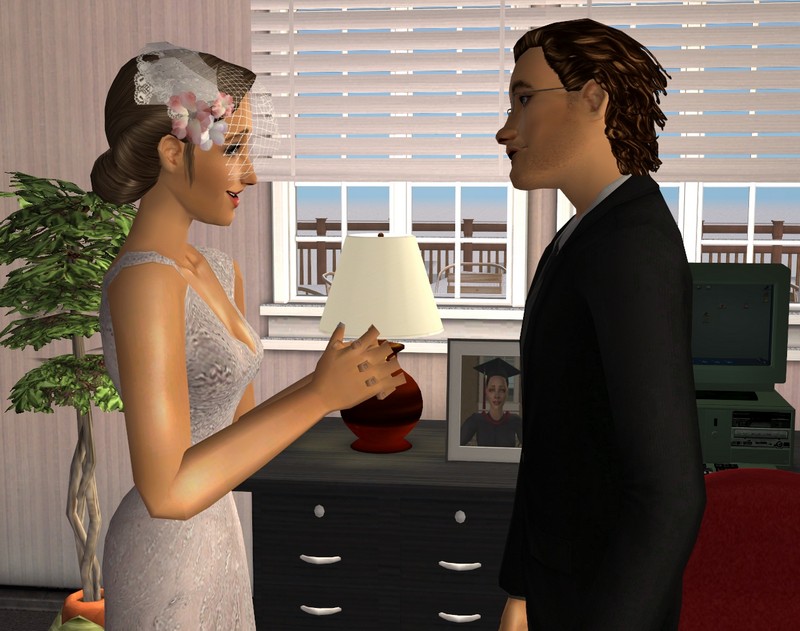 But he's quite sweet and I have my fingers crossed for him and Susannah.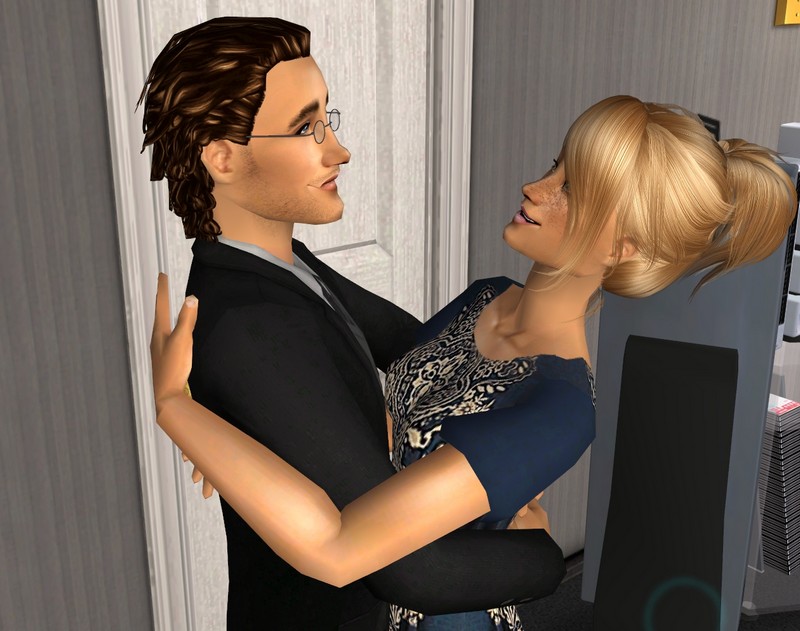 They were almost surgically attached at the wedding, so I think things are going well between them.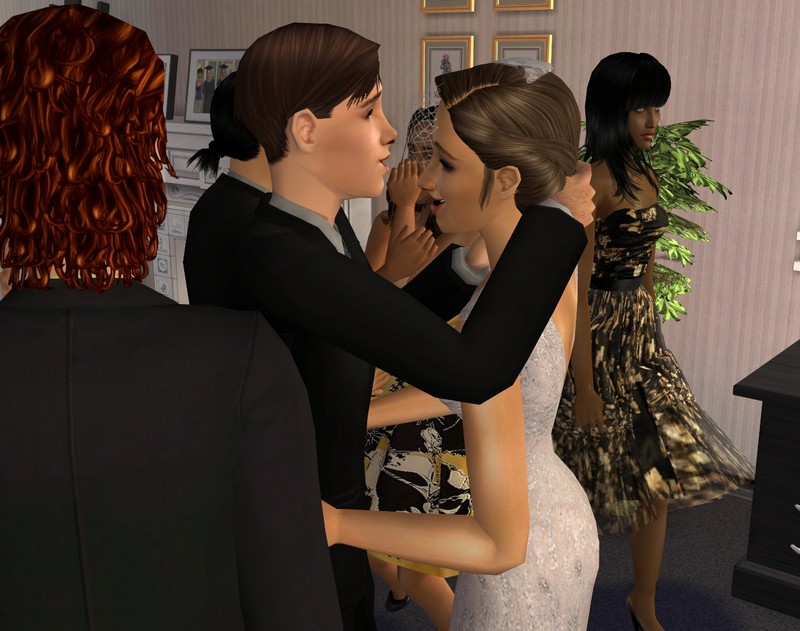 I even got to spend time with my new husband! We both got so busy mingling at the reception that there were times we thought we might lose track of each other.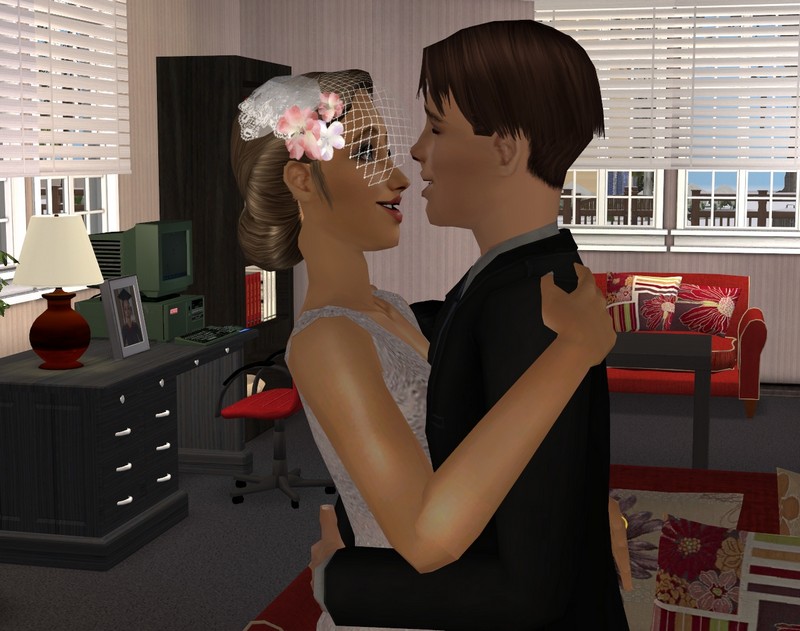 Although even if we had, we knew would could make up for that on our honeymoon.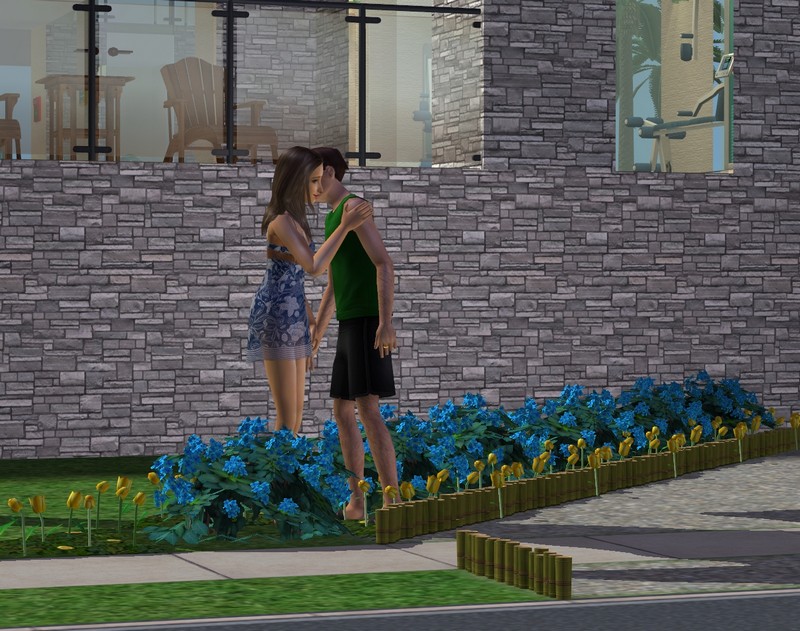 Charlie's family own a beach house and they were generous enough to let us stay there for the duration of our trip.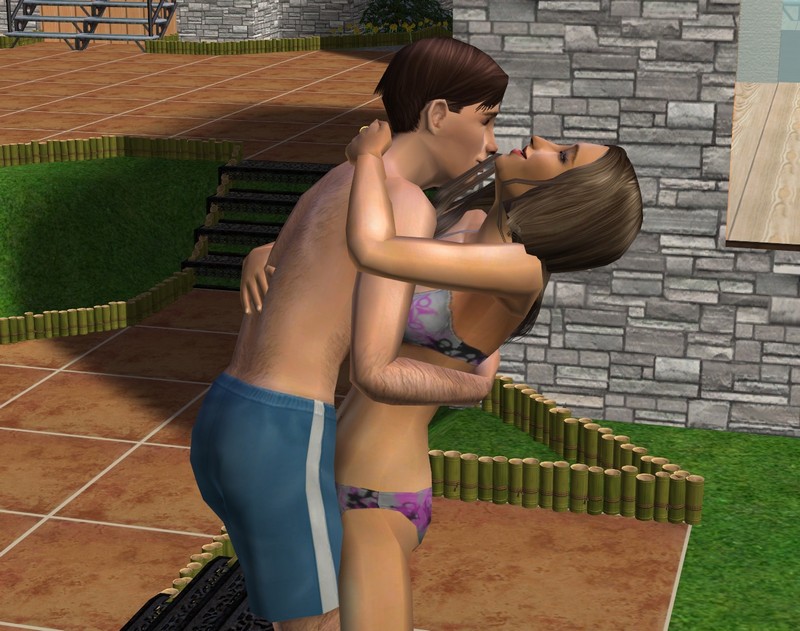 They even had Grace and Everett stay with them, so it was truly relaxing and romantic for us.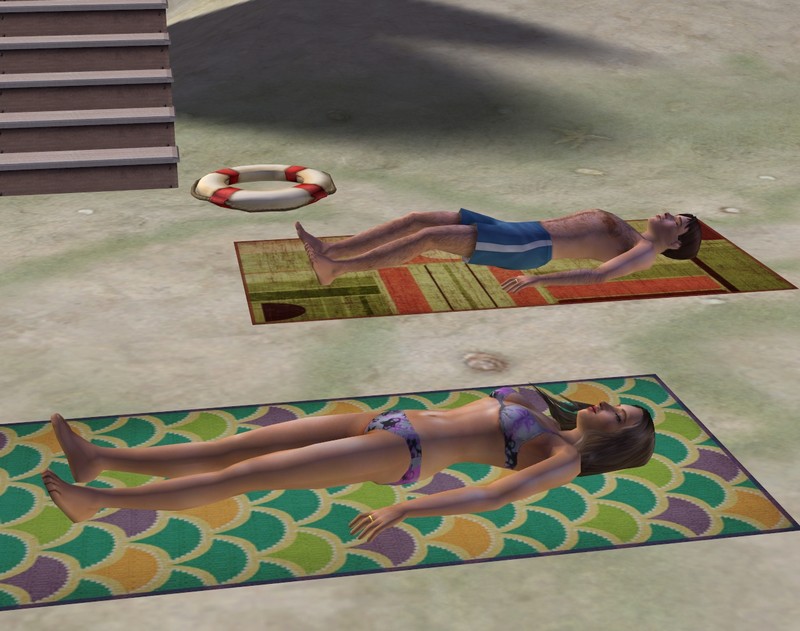 It's not right on the shore but it's close enough. It was literally just a few minutes down the street on foot.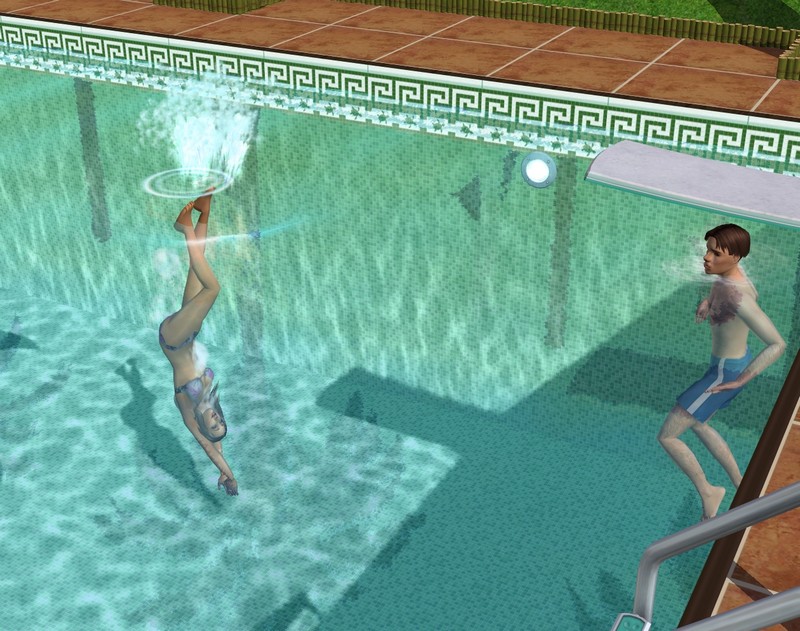 And there's a pool in the backyard, for those times when walking a few hundred metres to the beach is still too much effort.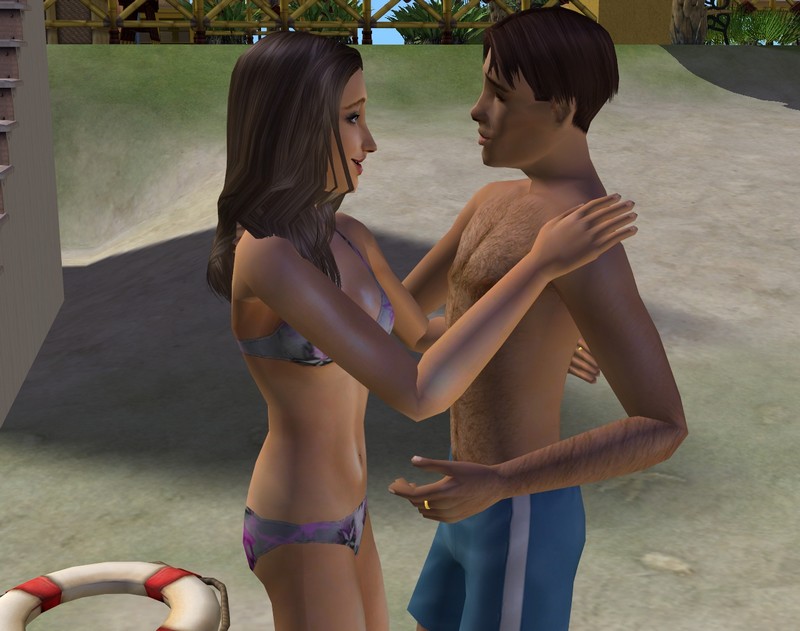 It was such an amazing honeymoon. Charlie even came back with a tan!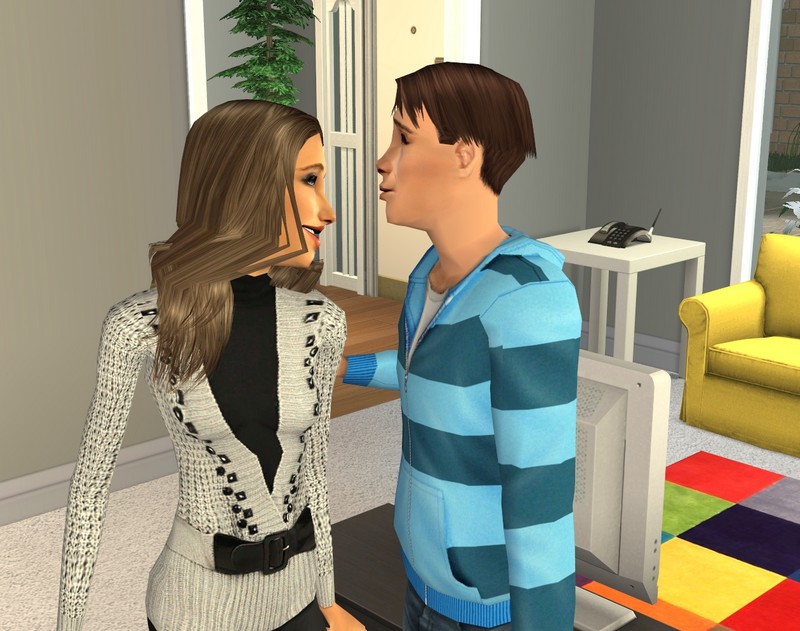 Not that it lasted long! We've been back in Sullivan for a few days now. We're missing the beach but looking forward to starting our married life together.
Extras: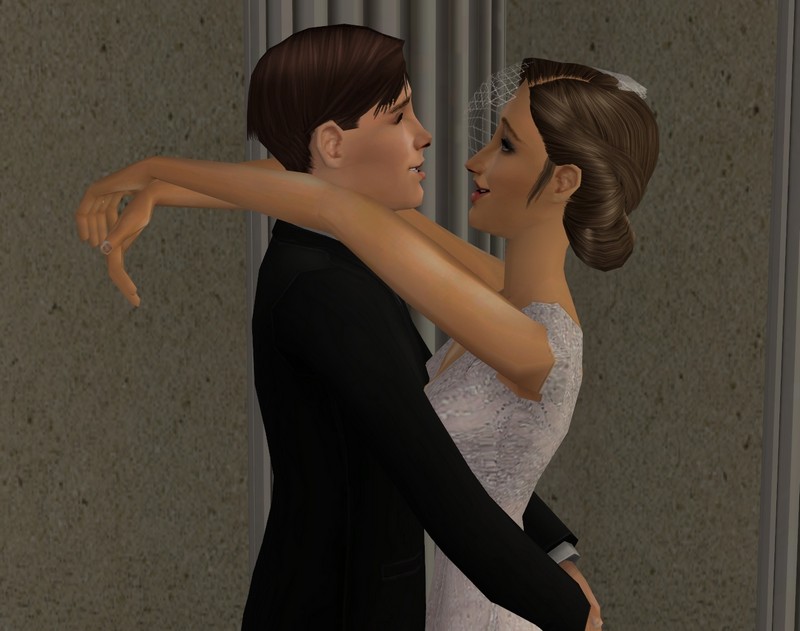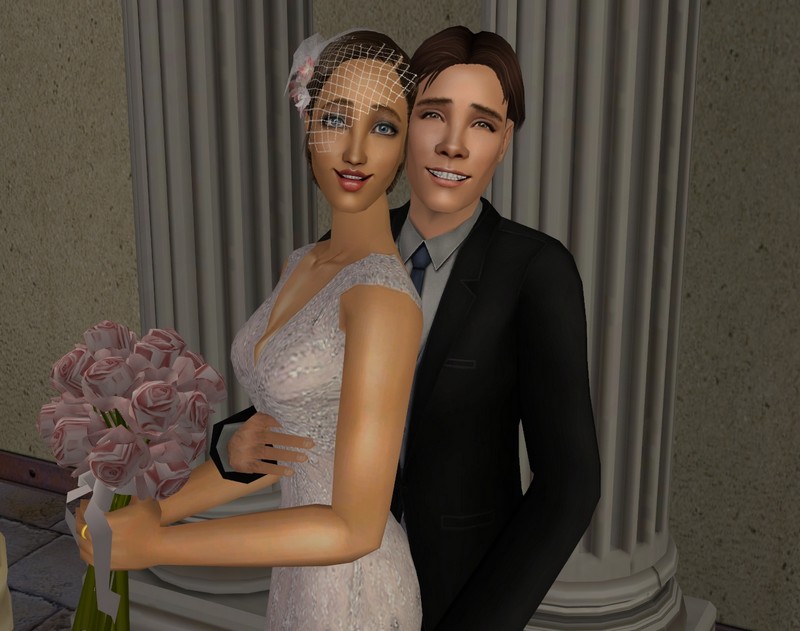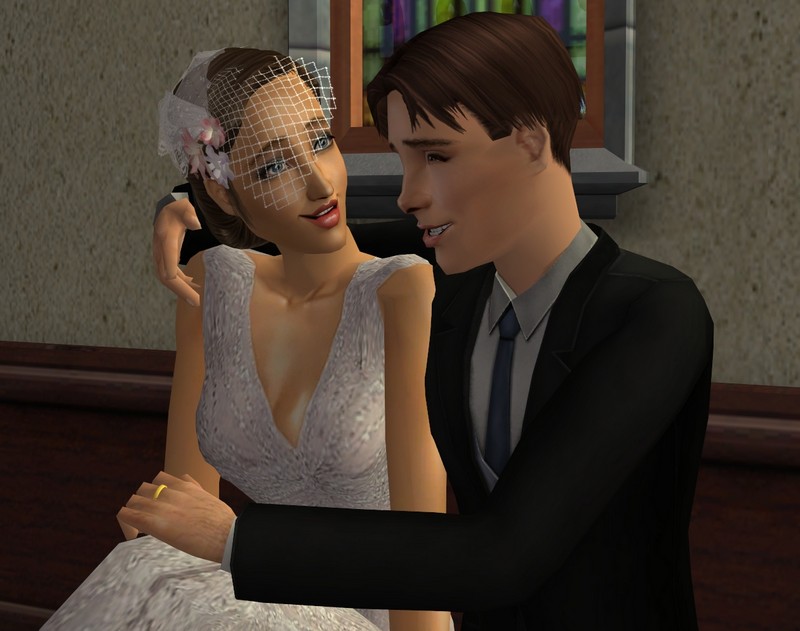 This one is my favourite!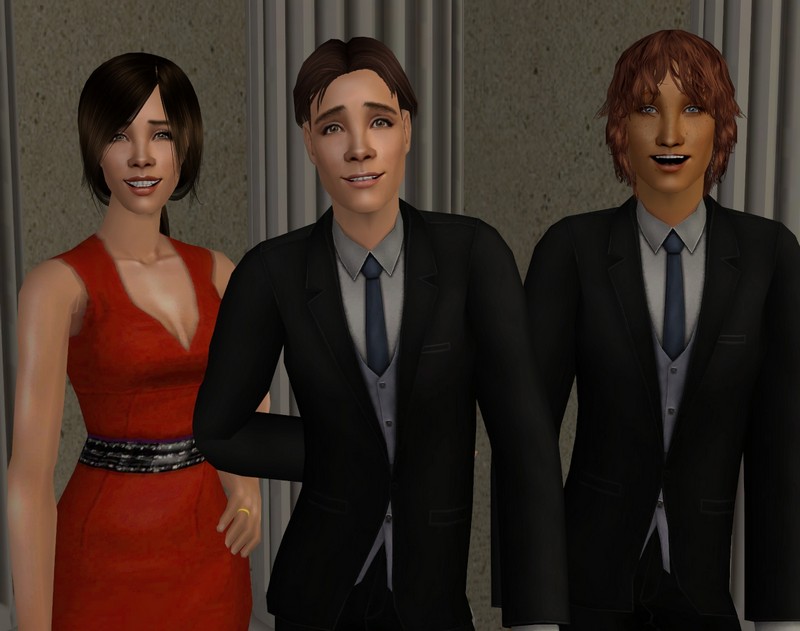 Charlie and his brother
Jack
and sister
Josie
.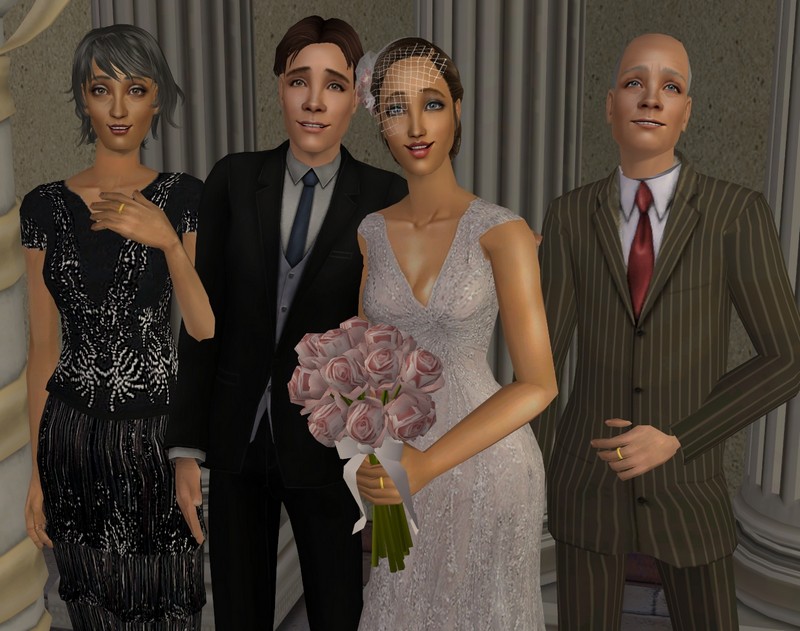 The happy couple with Charlie's parents, Zelda and Tate.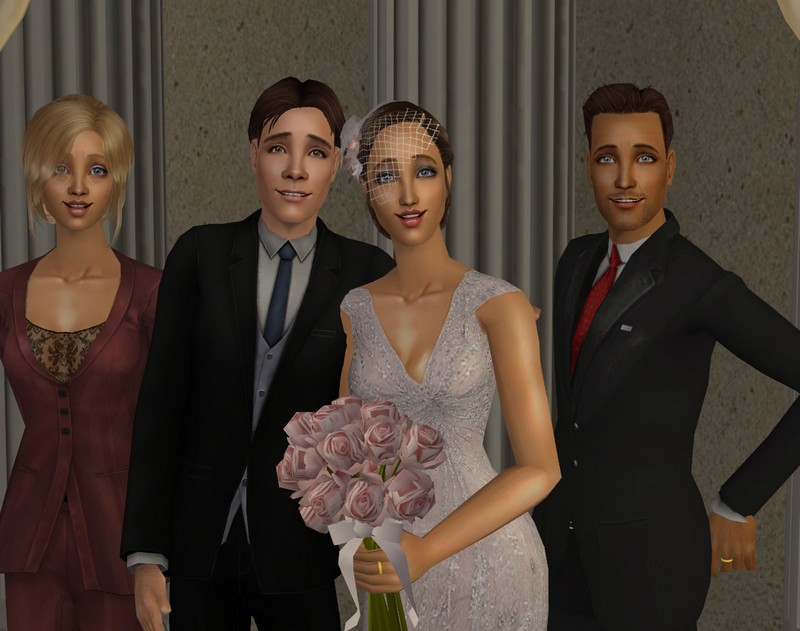 And with Camilla's parents, David and Kirstin.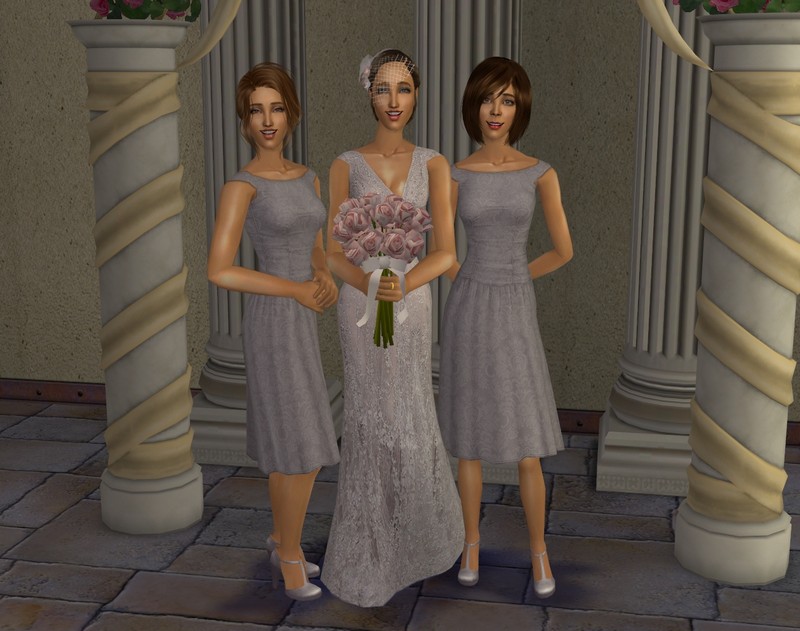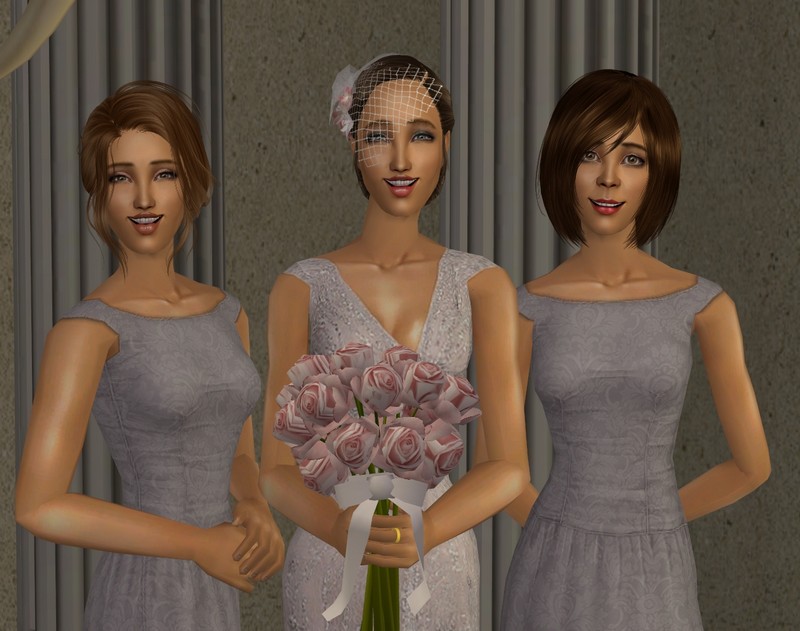 Camilla with her sisters and bridesmaids, Lila and Adelaide. Do Camilla and Lila look alike or what?! I think the only difference between them is that Camilla's eyebrows are arched and Lila's are straight.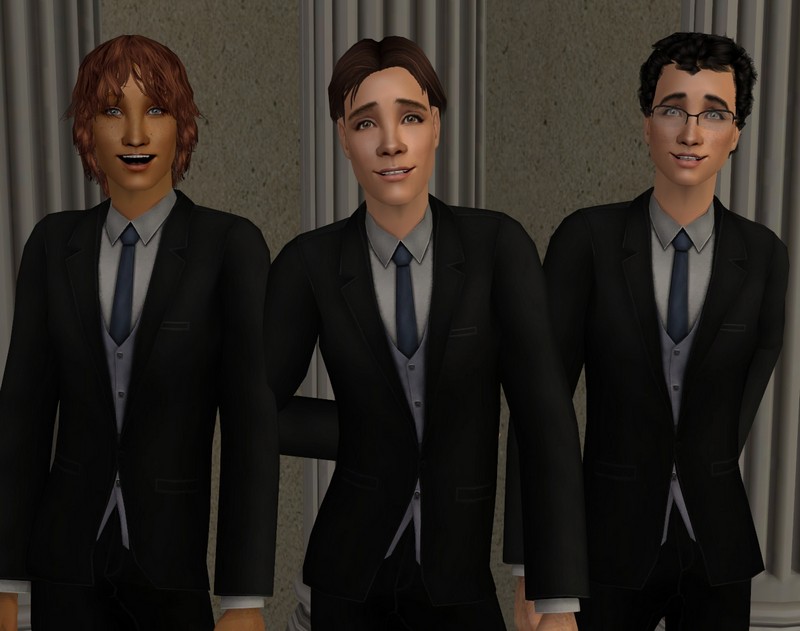 Charlie and his groomsmen, Jack and
Connor
.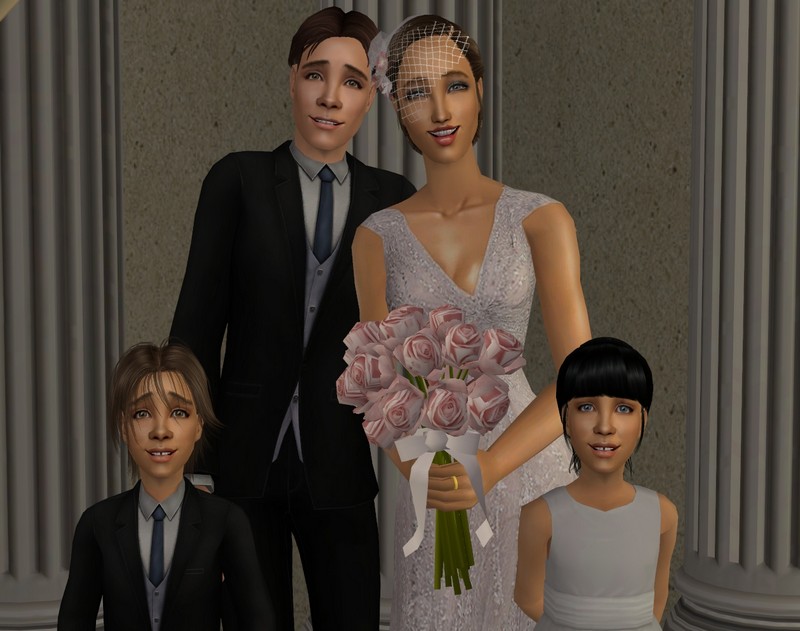 A little family portrait of Camilla and Charlie with their twins, Grace and Everett.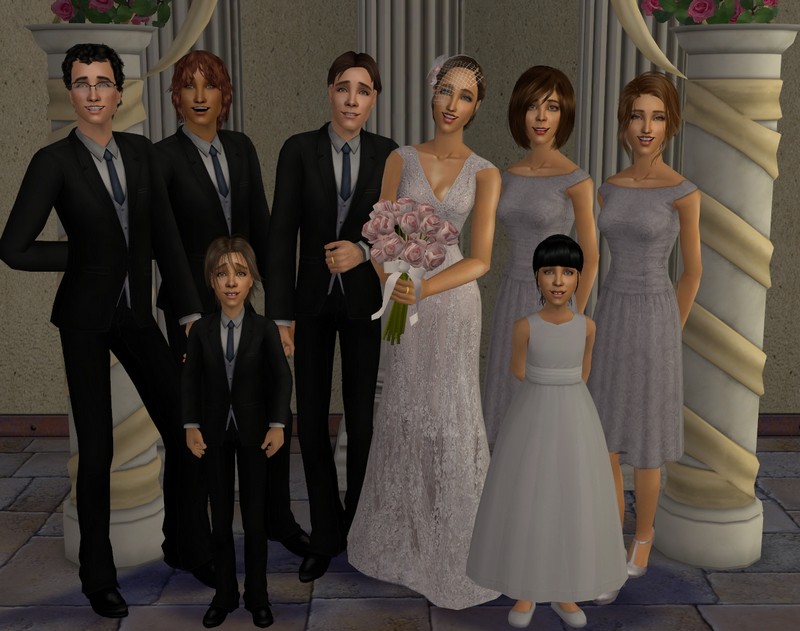 And finally, the entire bridal party!
Notes:
I know lots of you were looking forward to this wedding, so I hope it didn't disappoint! I'm pretty happy with how it turned out.

:)


Charlie's favourite colour is blue and Camilla's is grey, so I tried to work those colours in. I was so excited to find those grey dresses for Lila and Adelaide! Let's forget that it's winter. ;) They were inside the whole time anyway. Also, I have been dying to use that little veil on somebody since I started this hood! I almost used it on Olivia but it didn't really match the dress and her hair was bleeding into it like crazy.

I went ahead and gave Charlie his trust fund too, seeing he's close enough to 25 and dammit, it's my hood, lol! I'll probably let him and Camilla stay in their apartment one more round though.

Oliver's wants panel was filled with Sophie wants. I really love it when I see that from my Sims when they're not even on a date. Awww!

Adelaide got that tattoo when I played the last college update but seeing her back and shoulders were covered the whole time, you didn't see it. I'd forgotten all about it until I put her in that dress, actually! I can't imagine David is too thrilled about it either but he's more likely to let things go than Kirstin.

I actually got through this entire wedding without crashing, probably because I let my computer take a break between the ceremony and the reception. My computer was still not happy though! It really needs to be retired and I'm in the process of picking out a new one right now.