Round 33: August 2037 (Winter)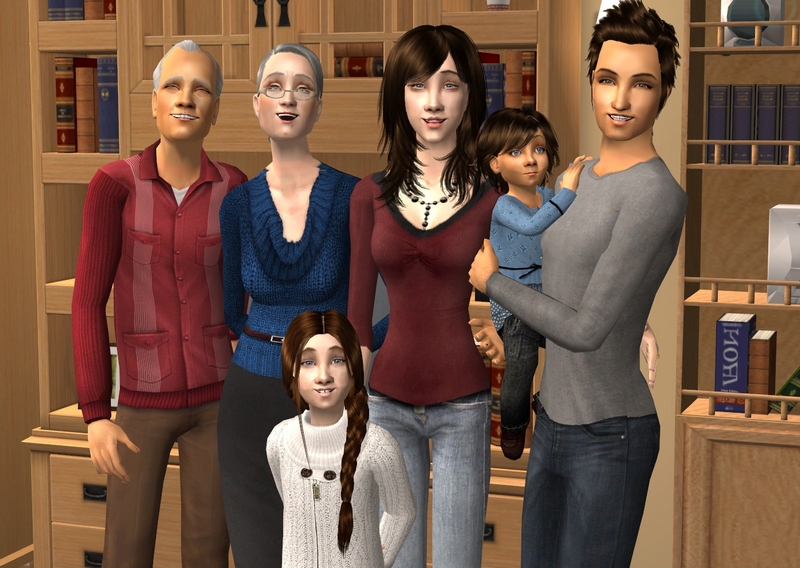 Narrated by Jacob Kirby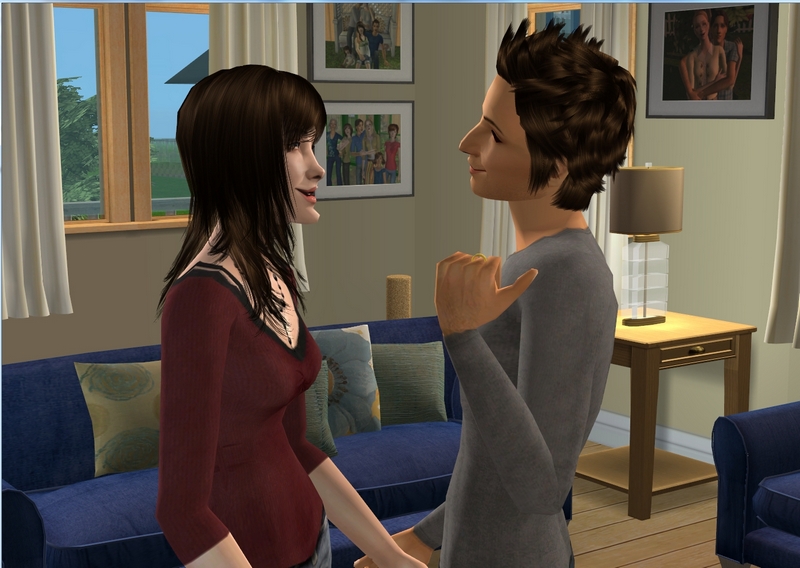 Claudia and I haven't been away anywhere since our honeymoon, so seeing I had some vacation time to use up, we decided to change that.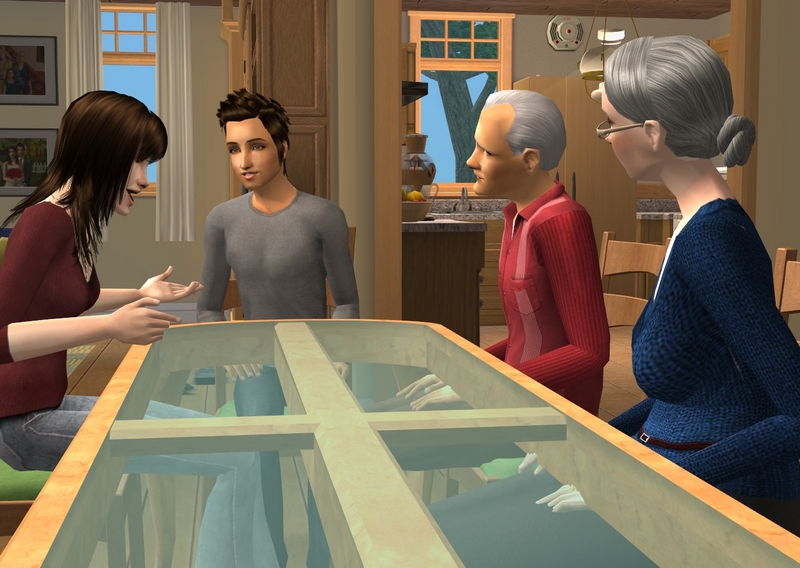 Seeing we wanted to stay at
their
vacation cabin in Three Lakes, it seemed only right that we ask Trent and Megan to come along.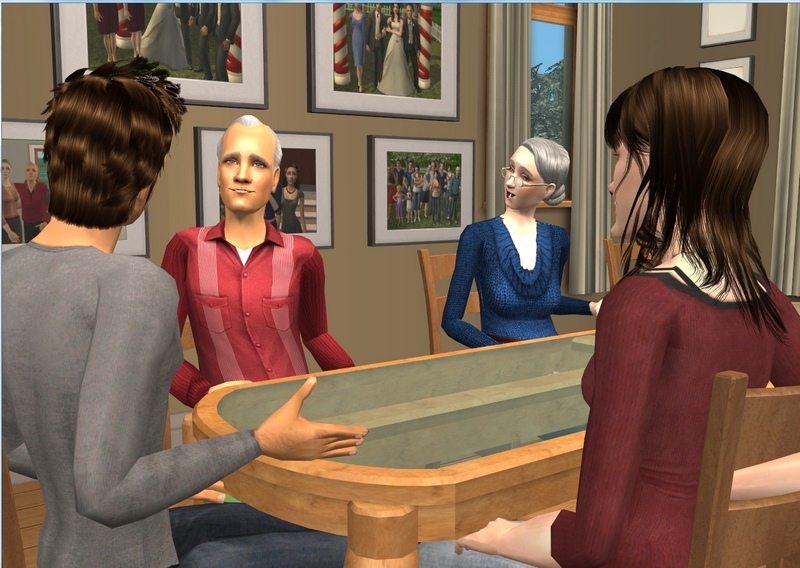 They both want to get away for a bit but Trent didn't want to leave the farm unattended and Megan didn't want to leave him at home on his own.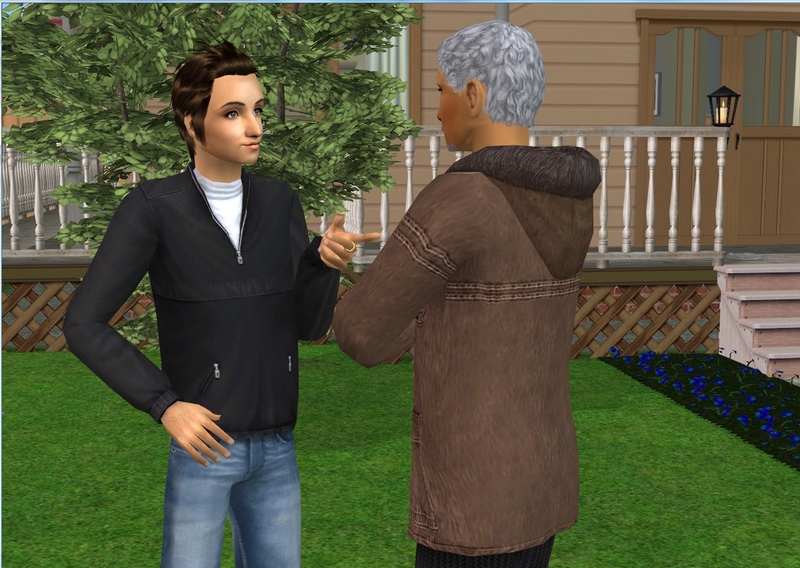 That meant Trent and Megan wouldn't be using the second master bedroom at the cabin, so I asked Dad if he wanted to join us instead.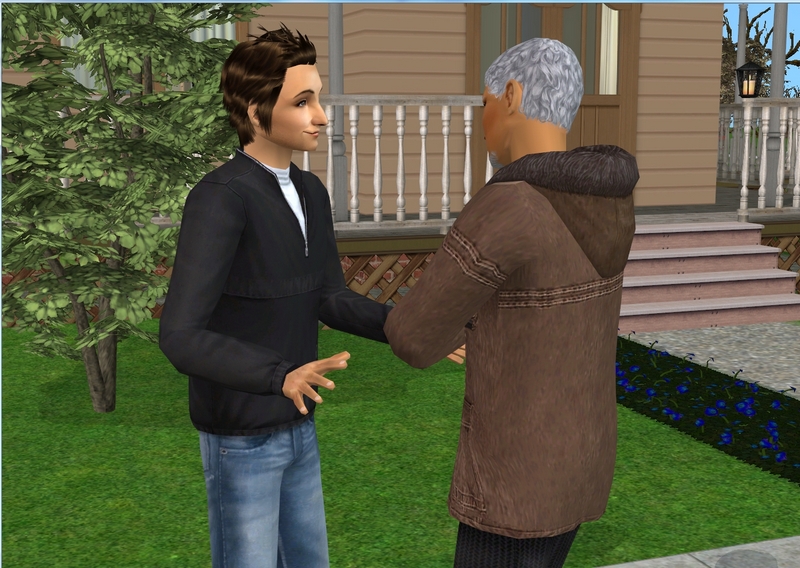 He's never travelled at all and I knew it would be a good chance for him to spend some time with us and the girls.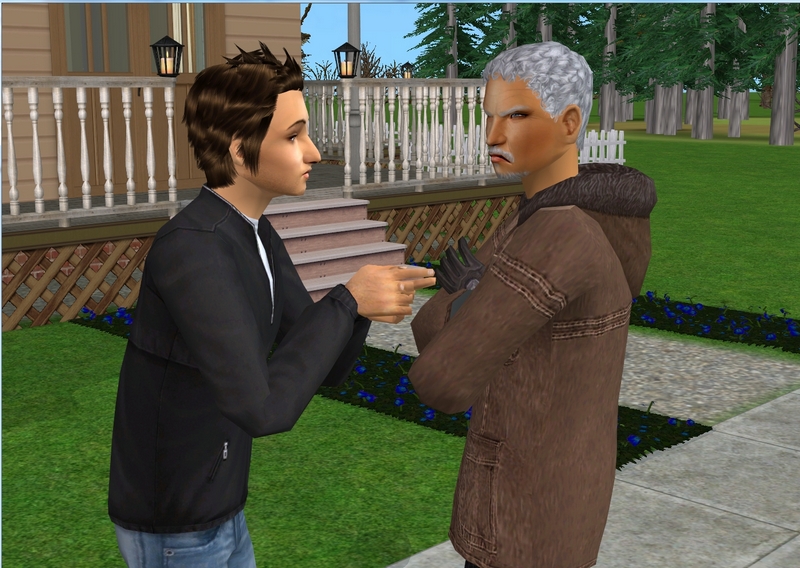 Dad wasn't too keen on the idea at first. As he's got older, he's become less and less fond of any changes to his routine.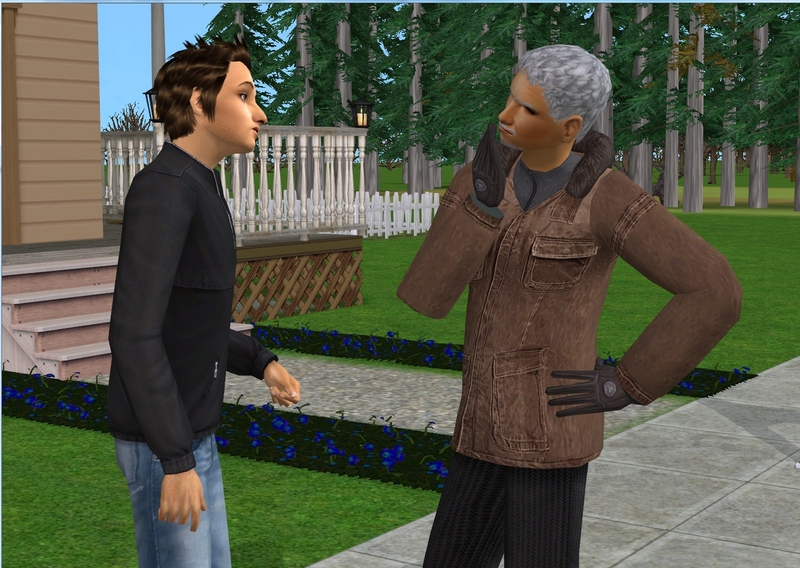 He does love seeing Daphne and Iris though and in the end, that's what won him over.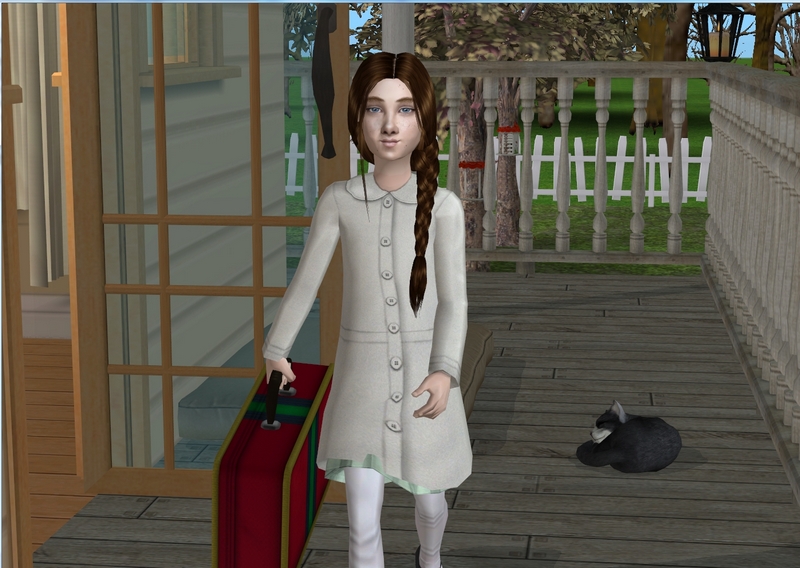 Daphne took the trip quite seriously. She insisted on packing her own suitcase and carrying it out to the shuttle all by herself.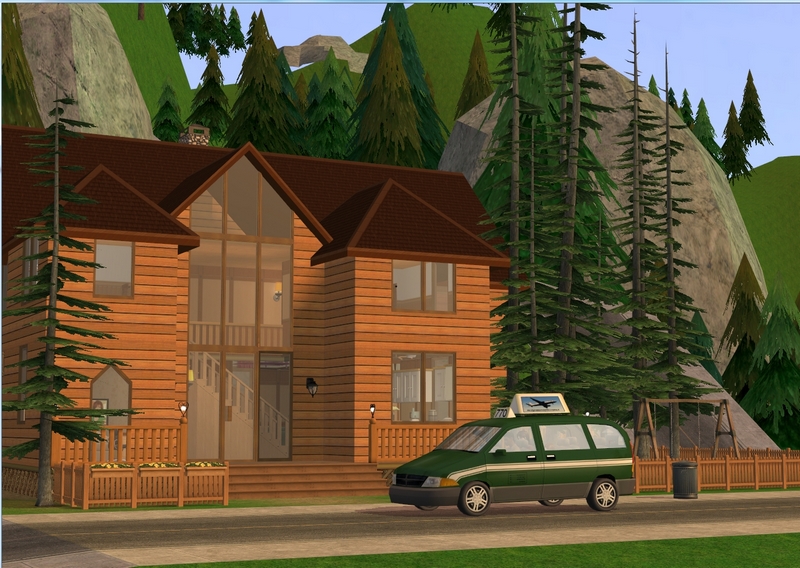 The "cabin" is not quite a cabin - it's more like a chalet. Megan and Trent did a major renovation on it a while back, so it's much bigger than it used to be.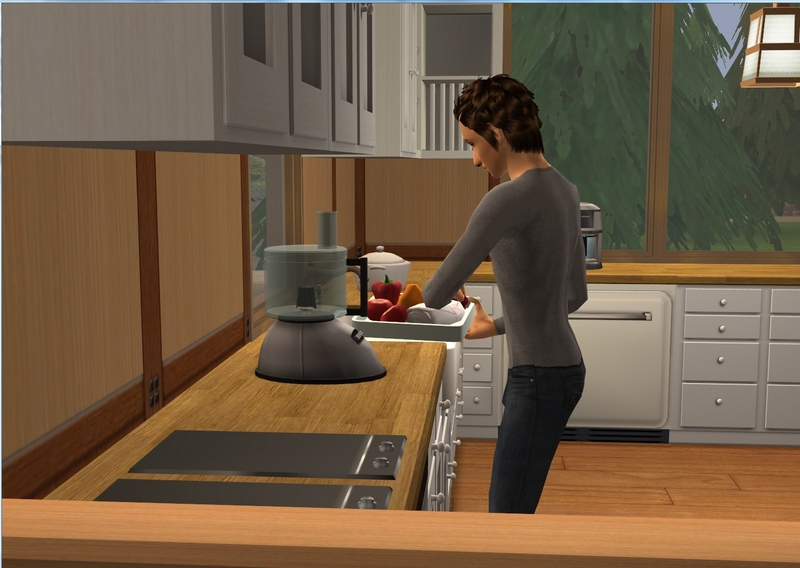 We were all starving when we arrived, so I cooked us up some chili…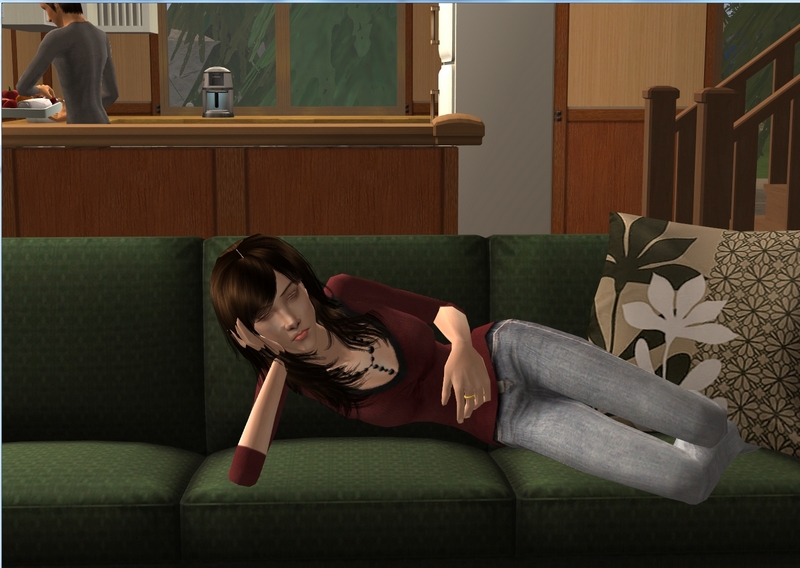 …Claudia went to relax on the couch and looked as if she was about to fall asleep…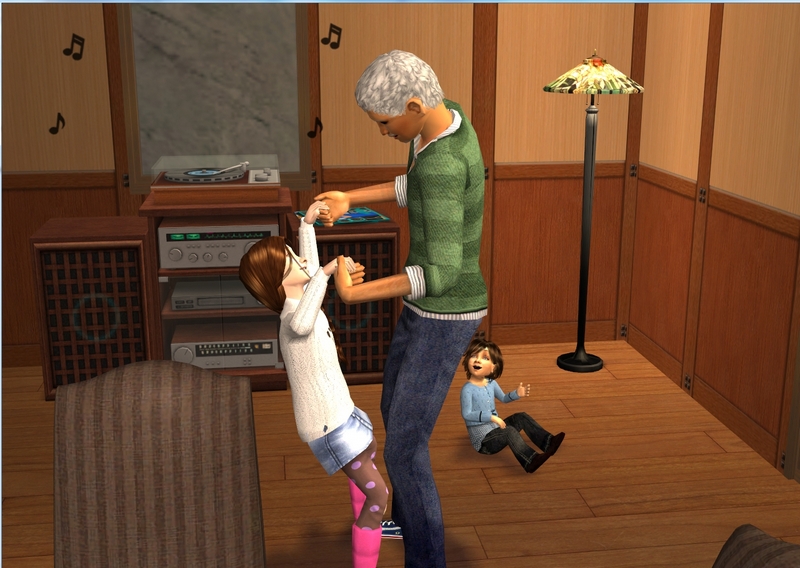 …and Dad played around with Daphne and Iris.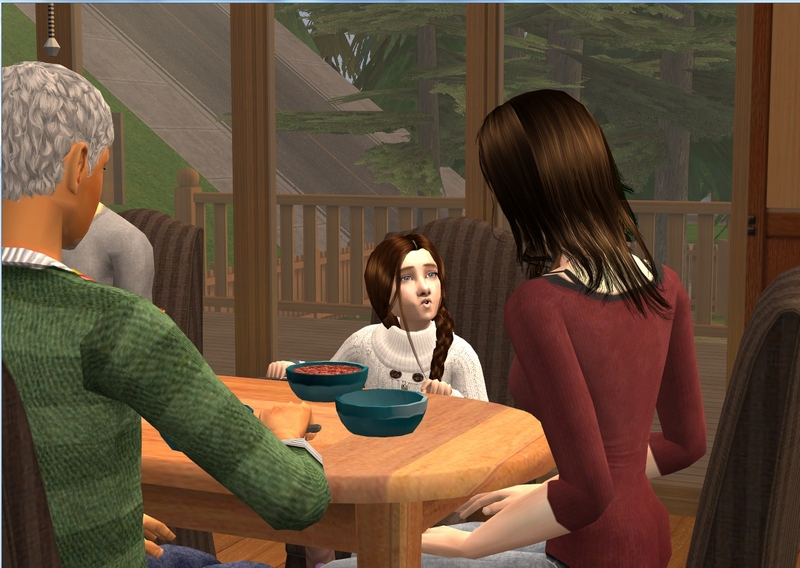 Over lunch, Daphne told us all how nice it was to be on a break from school, after working so hard this term.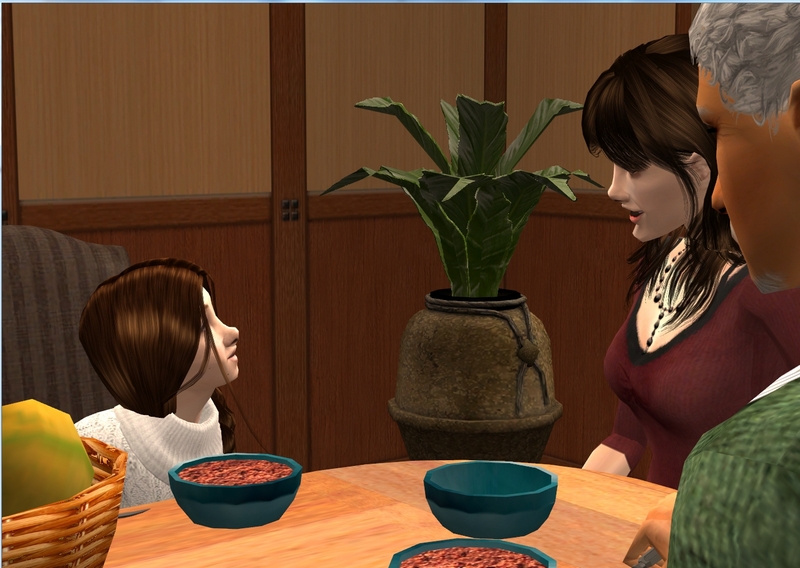 That was pretty funny. Her school work is fairly basic at the moment but I guess when you're six, it's still the hardest work you've ever done!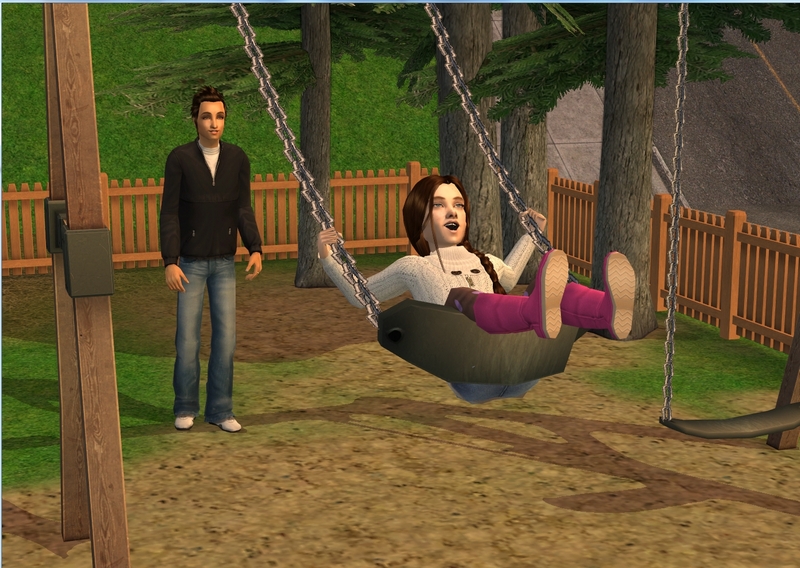 There's not much room on the farm for a swing set, so Daphne went nuts over the one in the side yard. Daphne loved Three Lakes. Everything about it was the best thing ever.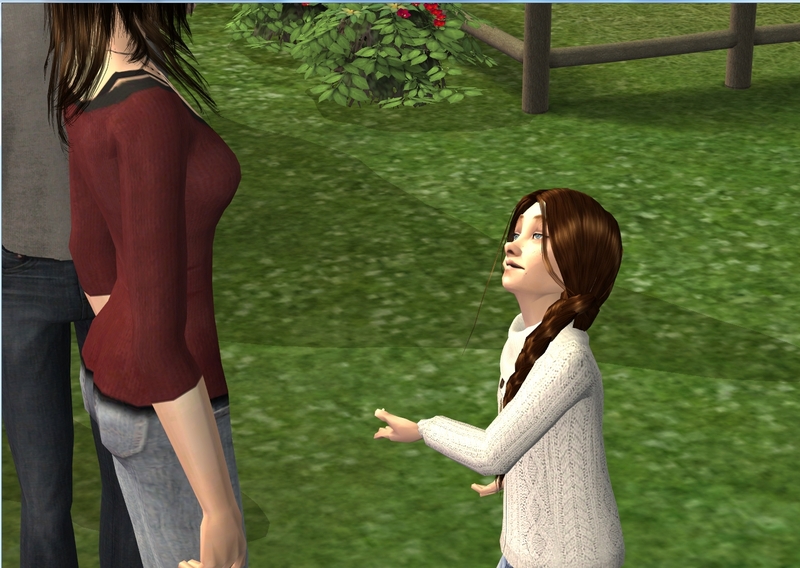 Well, except the fact that we were staying in a boring old house, when there was a campground nearby.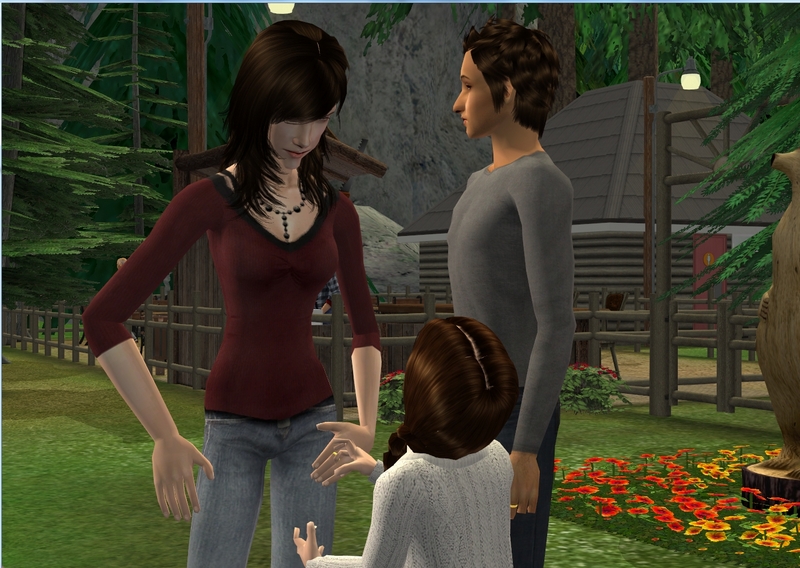 Claudia told her Grandpa Trent had a tent at home and promised she could camp out in it once we got home.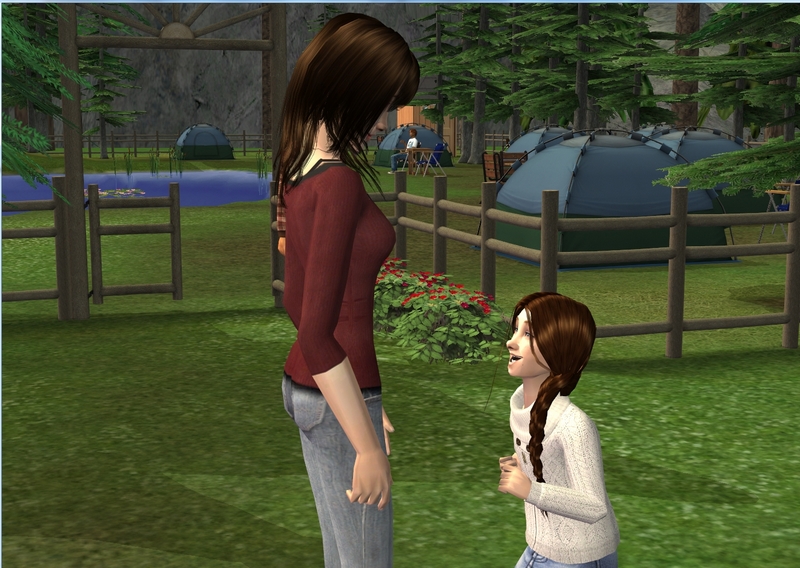 That seemed to satisfy her.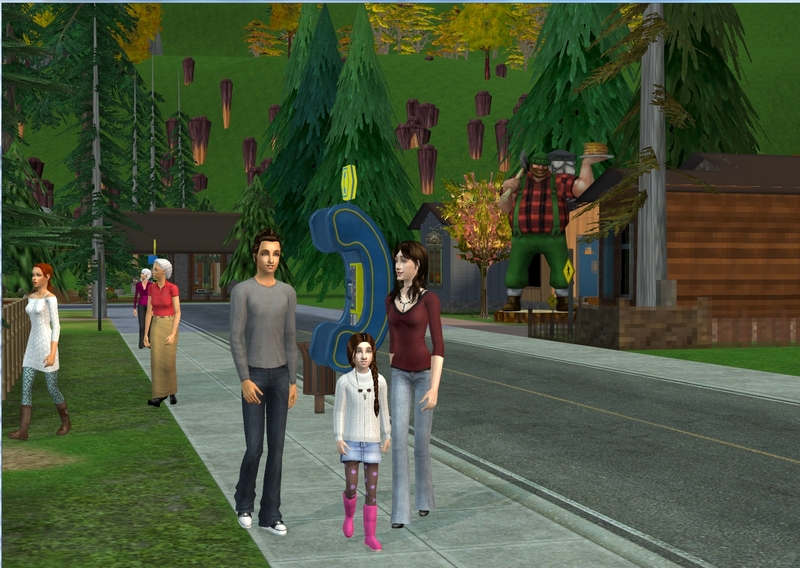 Claudia and I have visited Three Lakes once before, when we were dating, so we already knew our way around town and what we wanted to show Daphne.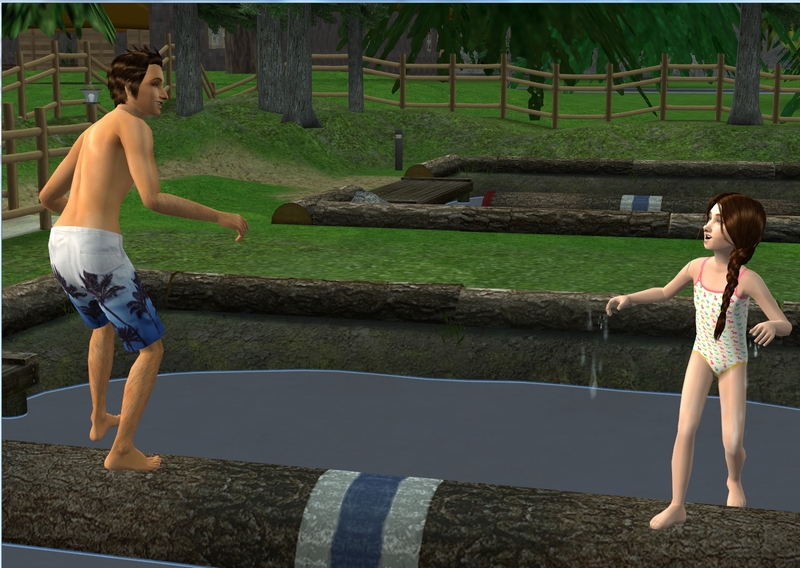 As predicted, she loved log rolling. Daphne is a really active kid (takes after her dad!) with a lot of energy to burn, so she's all over anything like that.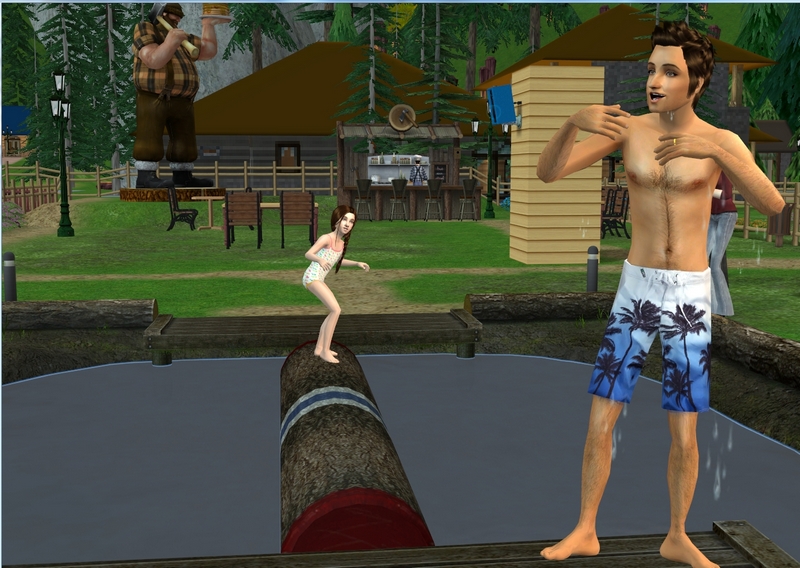 She would have gone all day if I'd agreed to it.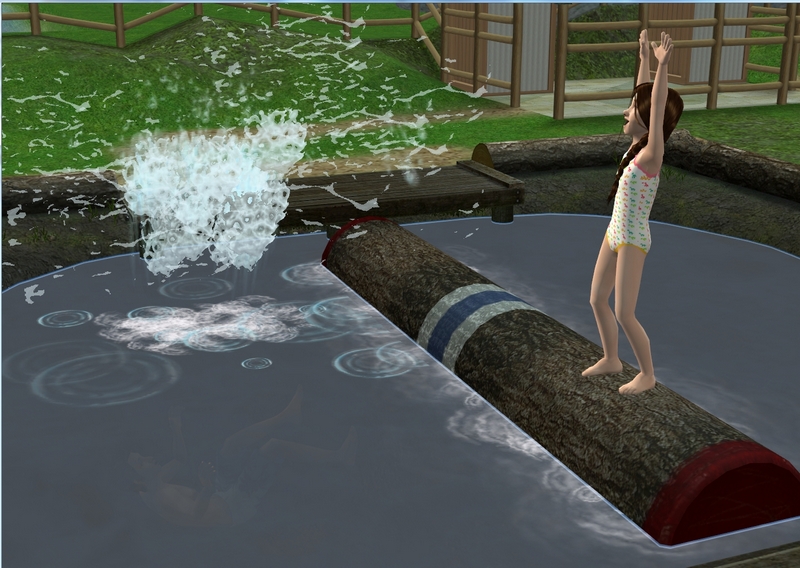 And once she actually managed to knock me off the log, she loved it even more.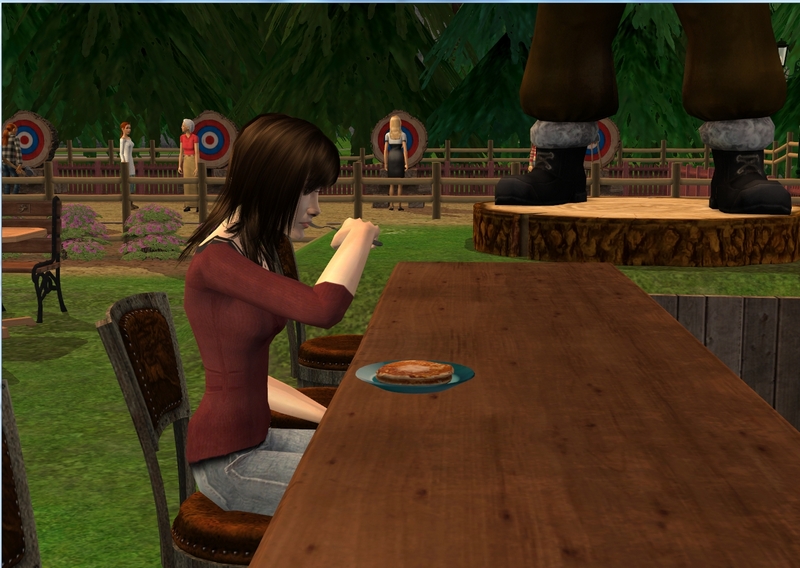 Claudia prefers less tiring pursuits, so she sampled the local cuisine while Daphne and I exhausted ourselves.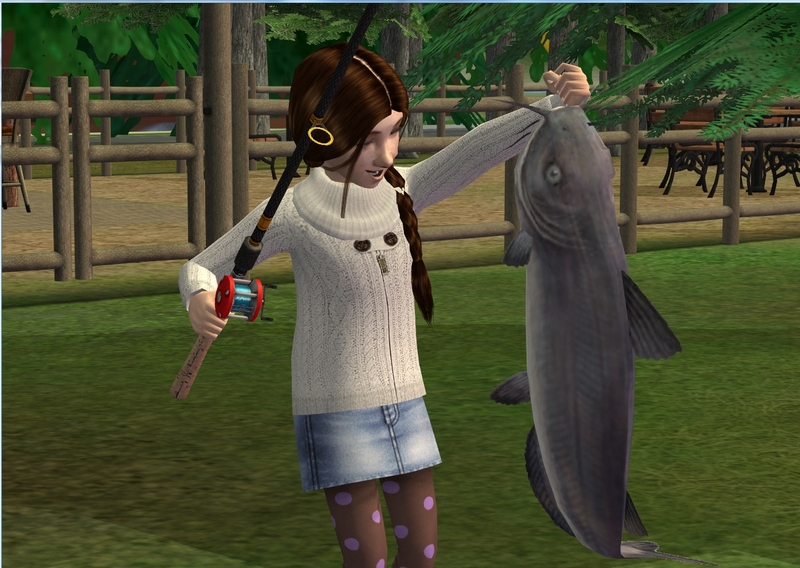 We also did a little fishing. It was Daphne's first time ever but she still managed to catch quite a large catfish without much help from me or Claudia.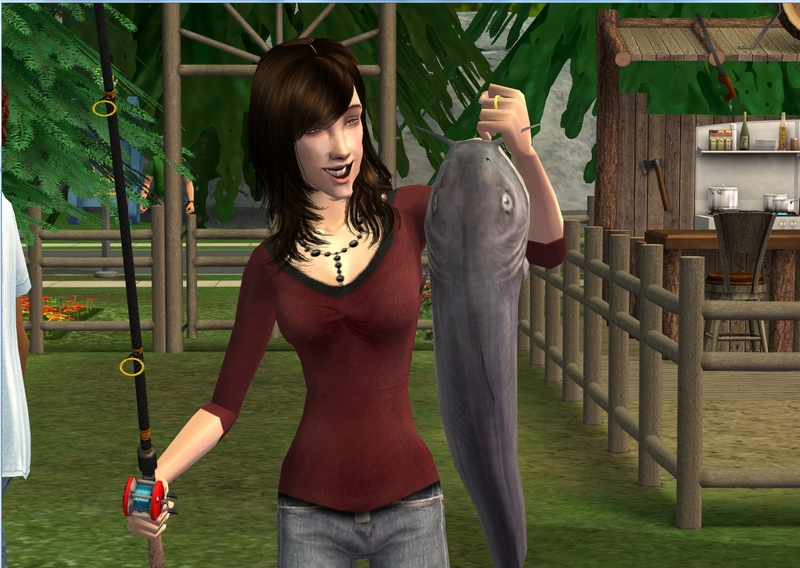 Claudia is quite good at it too, so maybe it's genetic.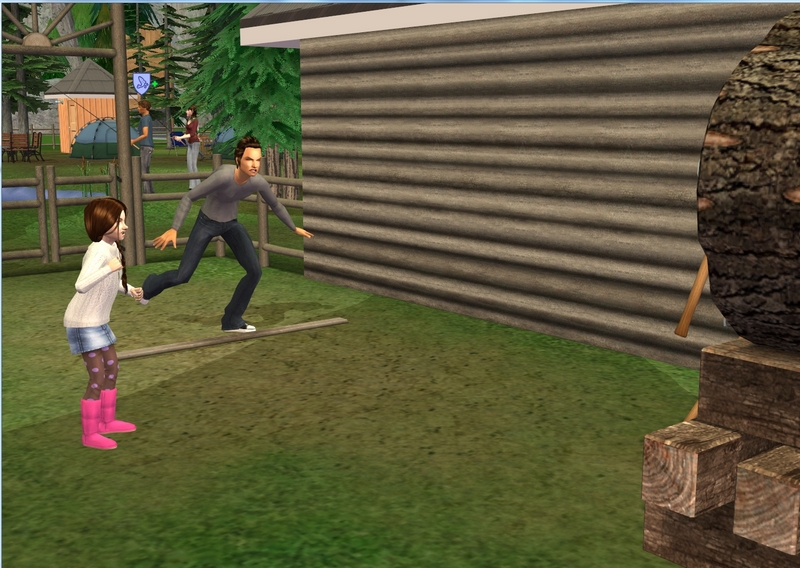 I'm not quite as into fishing as my girls are but I did have fun with the axe throwing, which Daphne also enjoyed watching.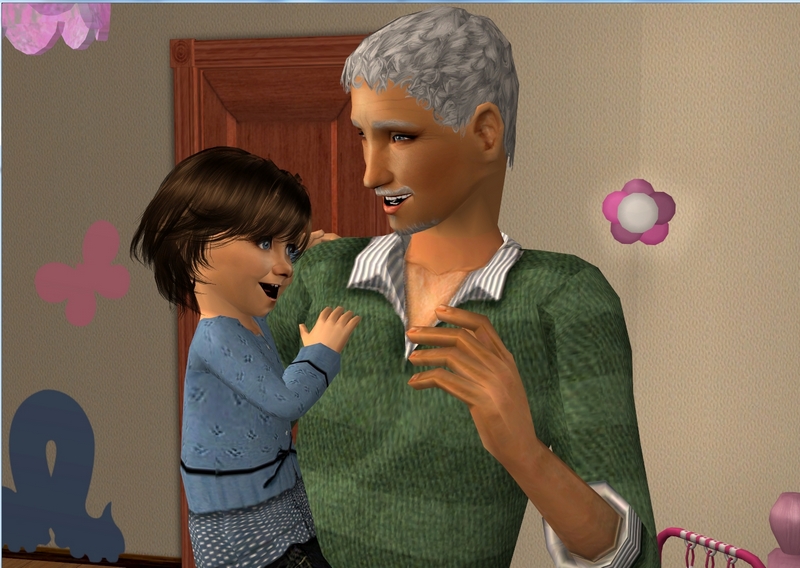 Dad was happiest hanging around with Iris back at the house. I think all the walking we did during the day would have been too much for him.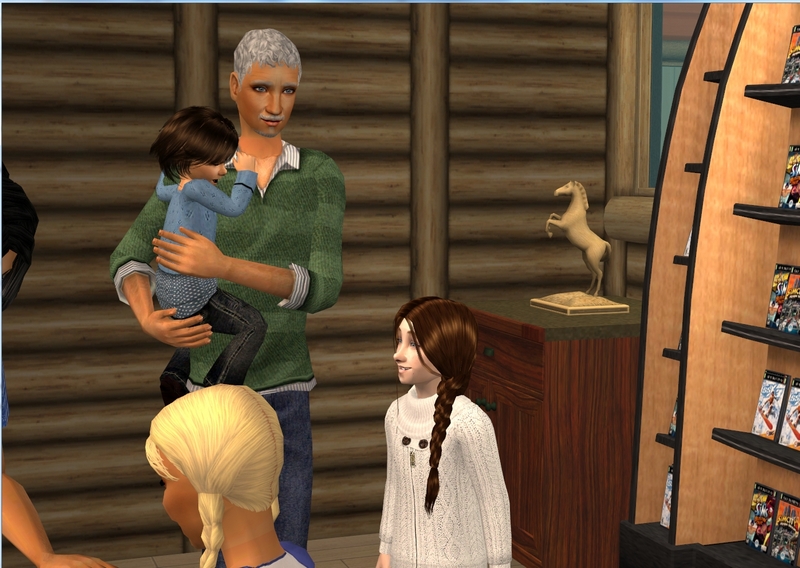 Just to give me and Claudia some time to ourselves though, he took the girls to a souvenir shop and let them pick out some gifts for people back home.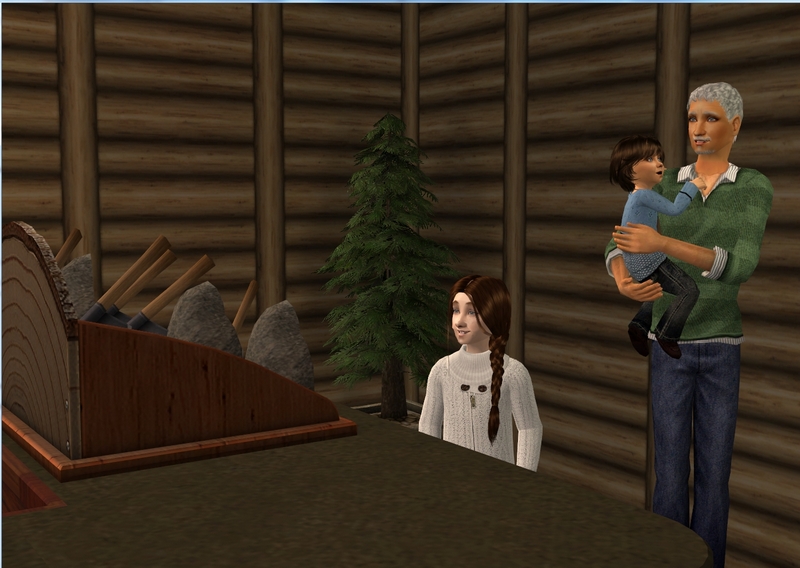 He said he didn't help them at all, so I'm guessing he let Daphne spend way too much money but it won't hurt just this once.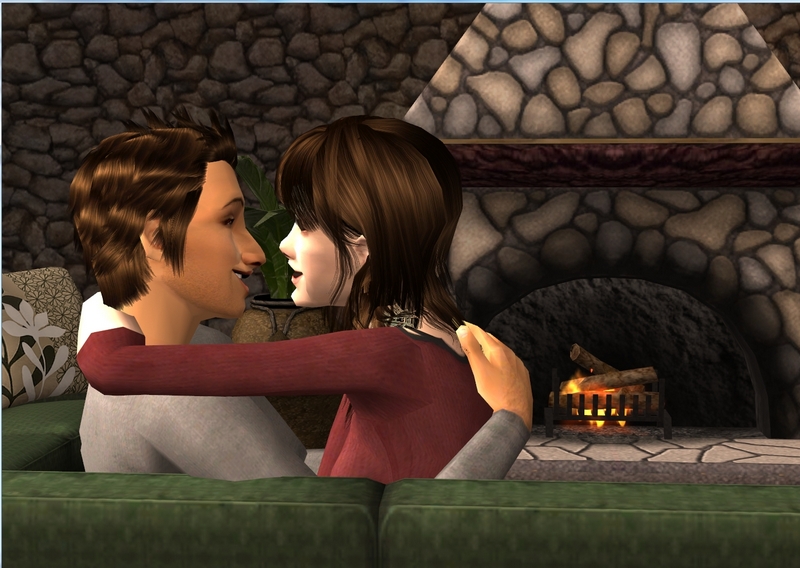 I couldn't be too upset about that; living with Trent and Megan, it's so rare that I get time alone with Claudia.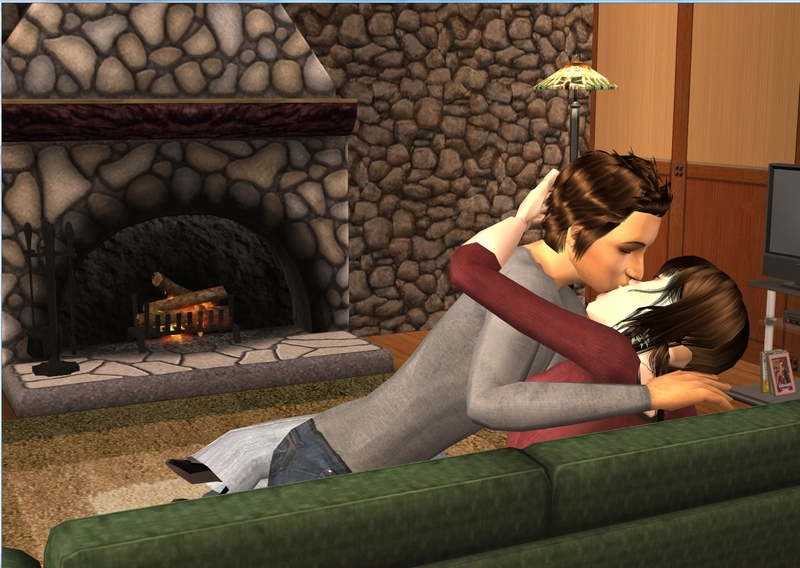 It's even rarer that we're alone without the possibility of me being called into work, so we were sure to make the most of it.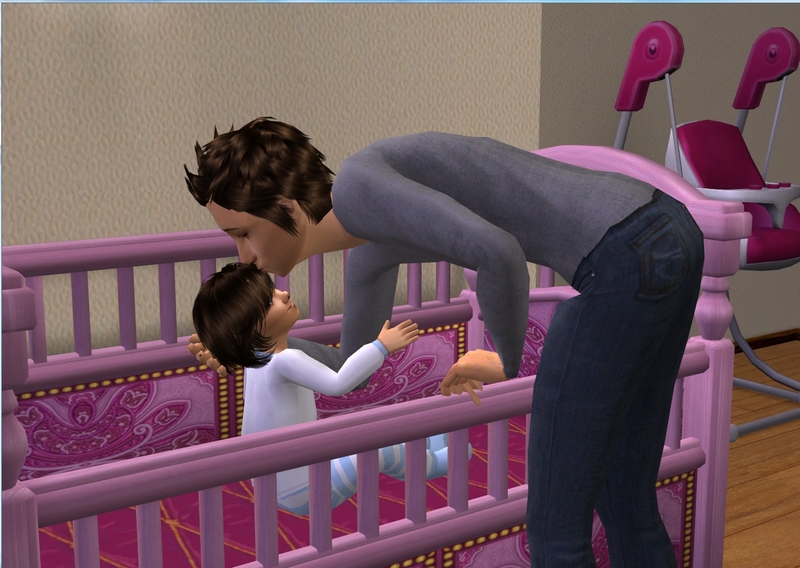 I work such weird hours that I miss out on a lot with the kids as well as with Claudia, so I wanted to spend plenty of time with Daphne and Iris too.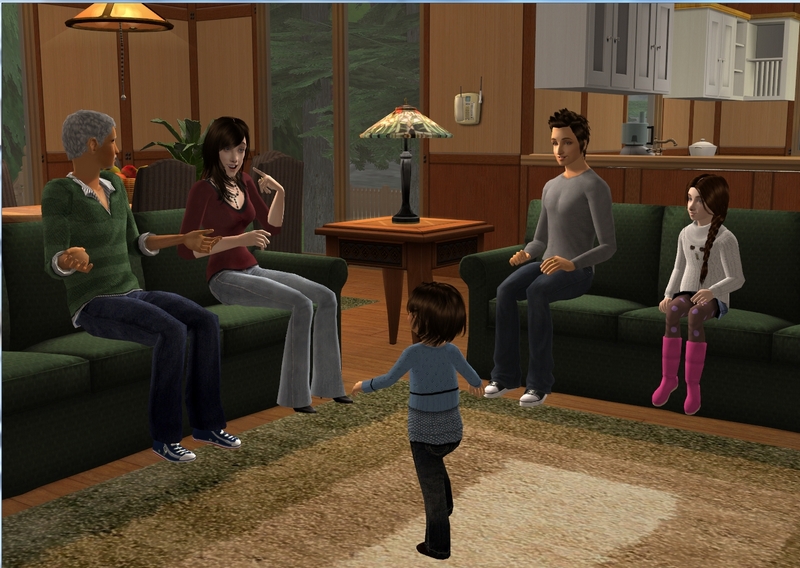 And I did get to do that too. We had plenty of time together as a family.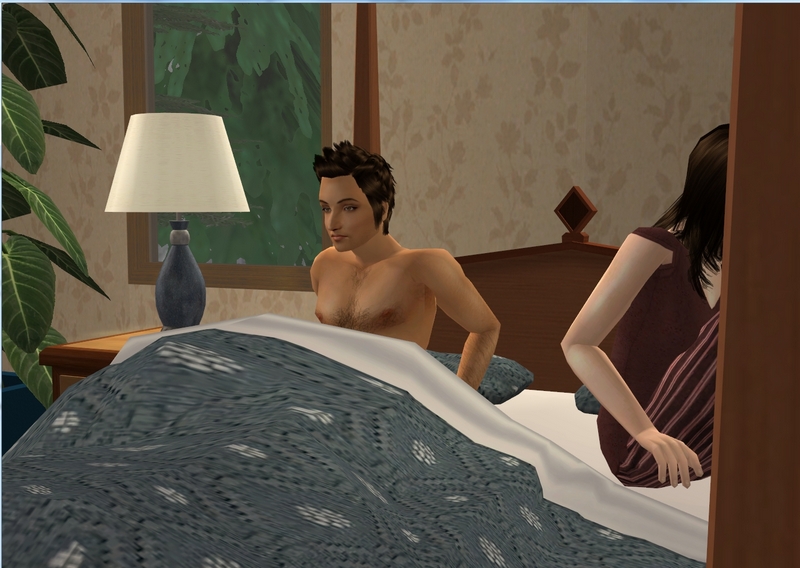 The trip was so relaxing. Any time I get to sleep in past sunrise is relaxing to me.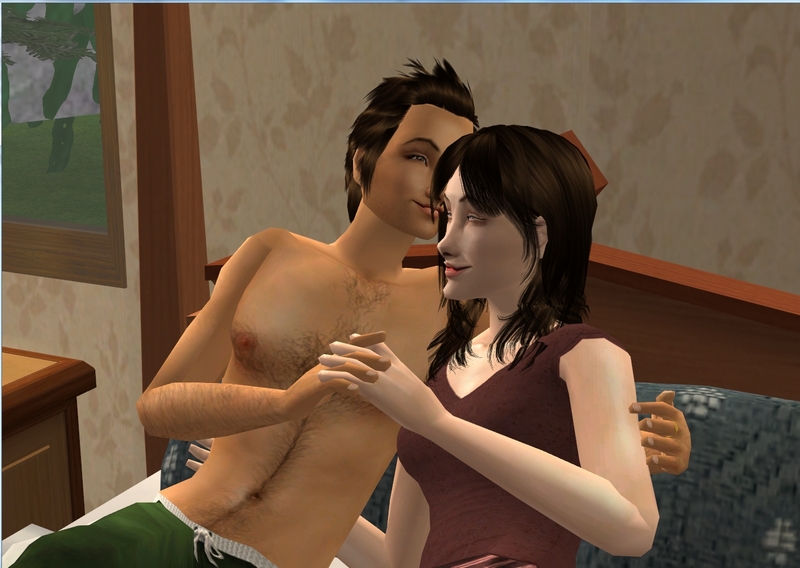 Increased relaxation time is actually one factor which is swaying Claudia towards not having another baby. I've only ever wanted two but Claudia wasn't quite as sure our family would be complete with only two.
Now that we actually have two though, we both feel like we might be done. It really feels like two children is the number we're meant to have.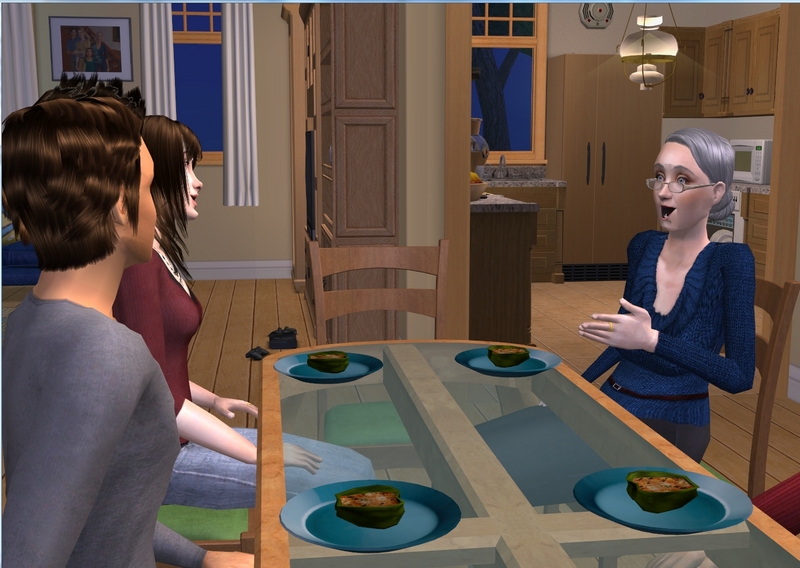 Megan's not making any secret of her desire for another grandchild but we're not going to let her influence us.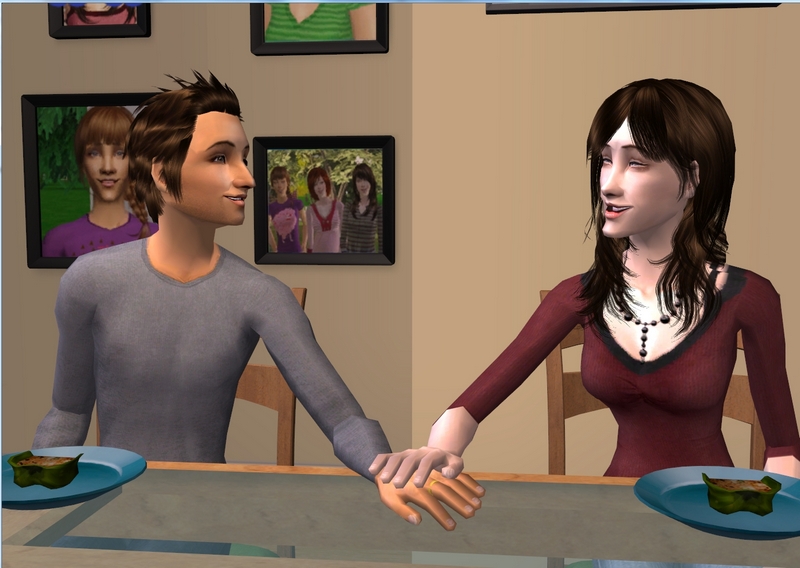 We keep joking to ourselves that if we wait long enough, Claudia's sister
Rebecca
might let us off the hook with that anyway.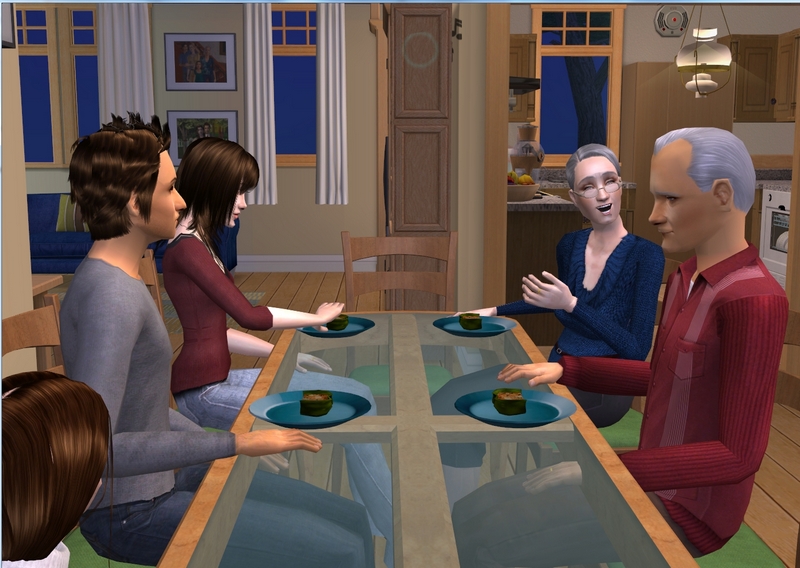 Not that we're going to suggest that to Megan; Rebecca would murder us both!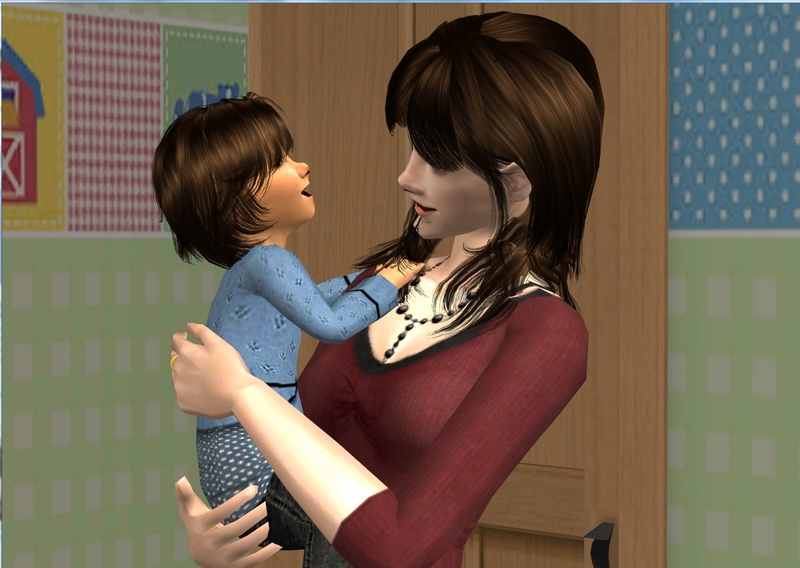 Maybe Claudia and I will change our minds about #3 when Iris starts school. Maybe we'll start to miss having a little one around the house again.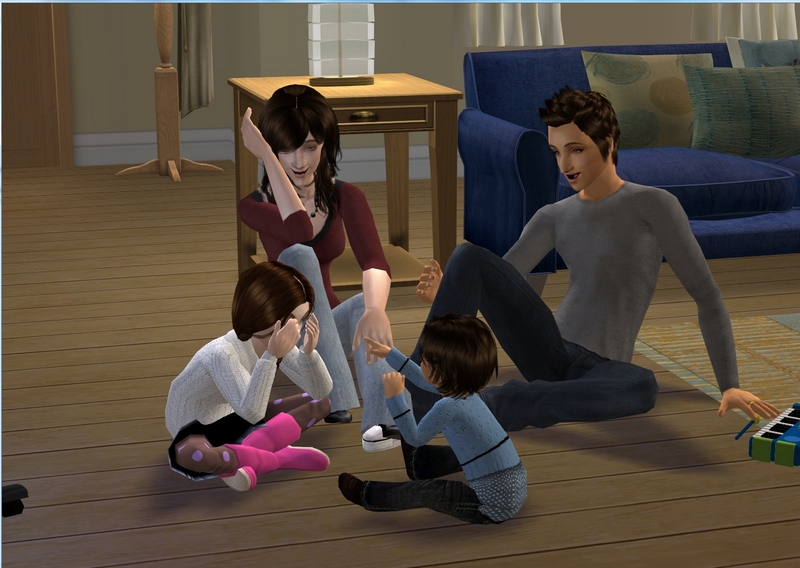 At the moment though, we're happy as we are and I can see us remaining that way for the forseeable future.
Notes:
Title is from A Comet Appears by The Shins.

The "cabin" was my contribution to N99's log cabin makeover challenge. It was over a year ago now and I'm only just sending Claudia and Jacob on a proper holiday here! I love how it turned out though, so I might put up a lot tour here, because I just realised I never did.

Daphne was really gabbing about school at the lunch table! I love her, she's such a lot of fun.

Gameplay-wise, everyone in this house wants Claudia and Jacob to have another baby. Jacob has reached his IFS of 2, Claudia's is 4, so she's not quite there. Story wise though, I just do not get the feeling that either of them genuinely want another child. The house is full and they both seem so content with their two girls that I don't see them wanting to disrupt that. It's much the same feeling that I'm getting from Ethan and Maia, though I'm going to wait until River is a little older before I decide that for sure. Likewise, I'm not closing myself off to the possibility of Claudia and Jacob having another one but I'm 99% sure they're done.