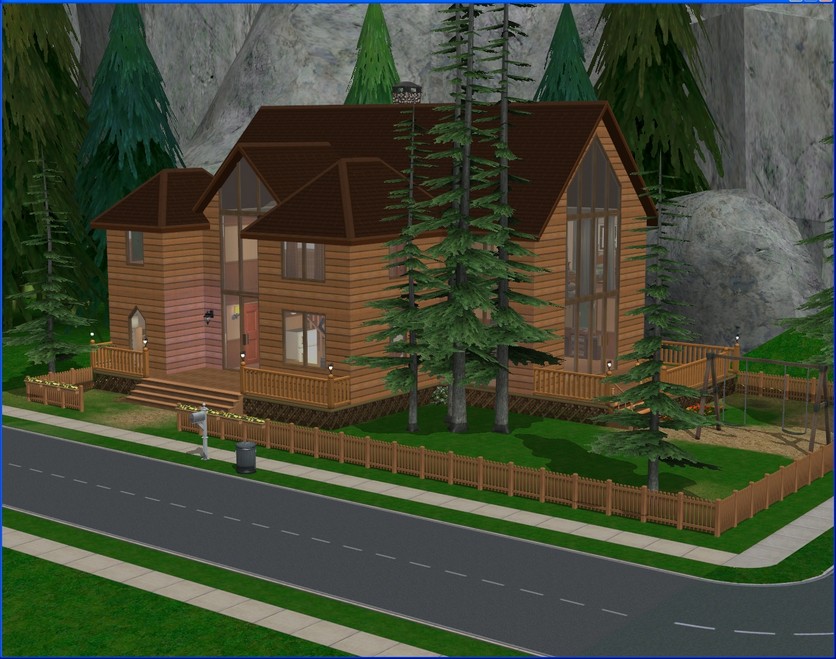 You guys would have seen this house in the Kirby update from the other day. I really like it though, so I thought I'd post the lot tour here. This was originally posted over a year ago at N99. This house is a makeover (an very extensive one) of Copper Ranch Retreat from Three Lakes.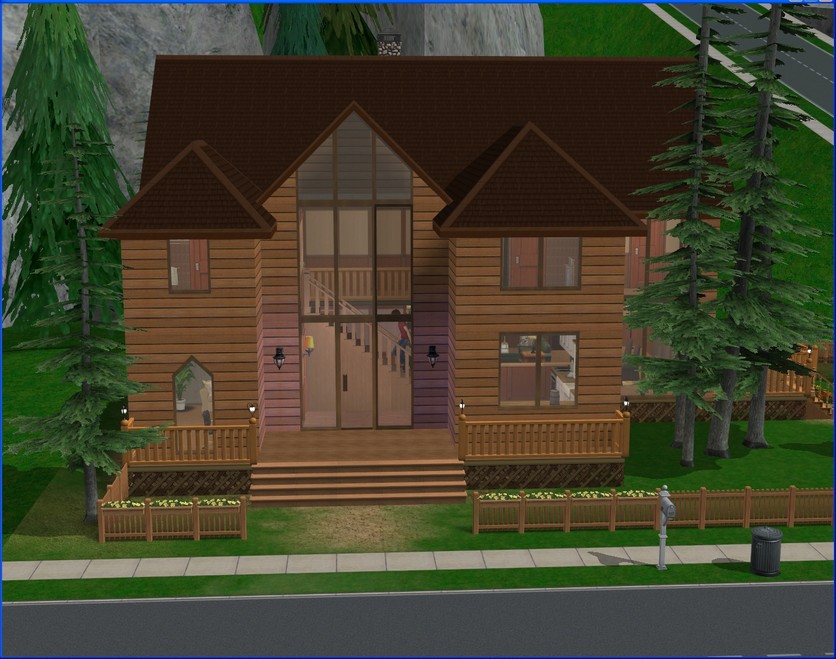 It was inspired by some of the houses in the Blue Mountains, just outside of Sydney. I always wanted to do windows like this in a Sims house and wasn't sure it was possible, until a friend on Twitter linked me to these windows.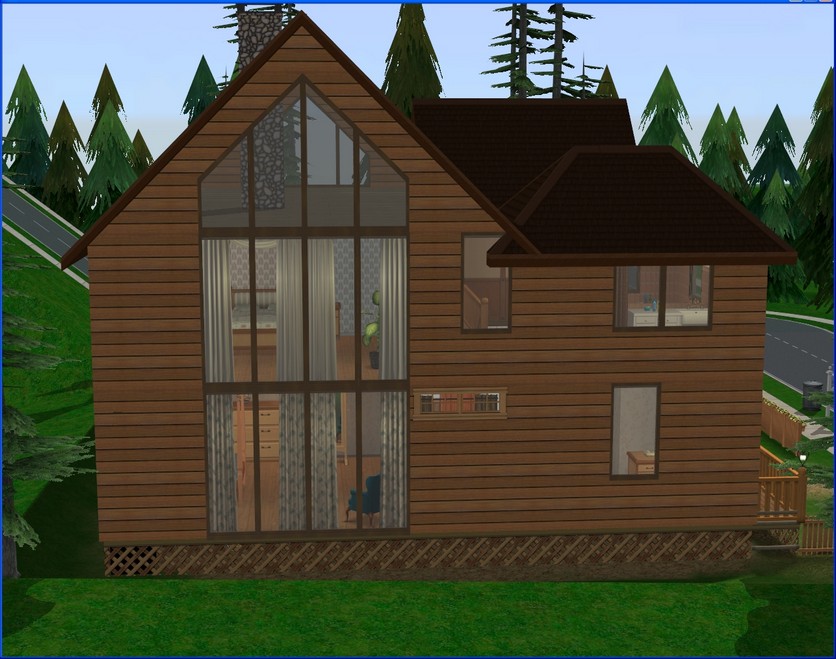 No reason to show you this side of the house but I really like it.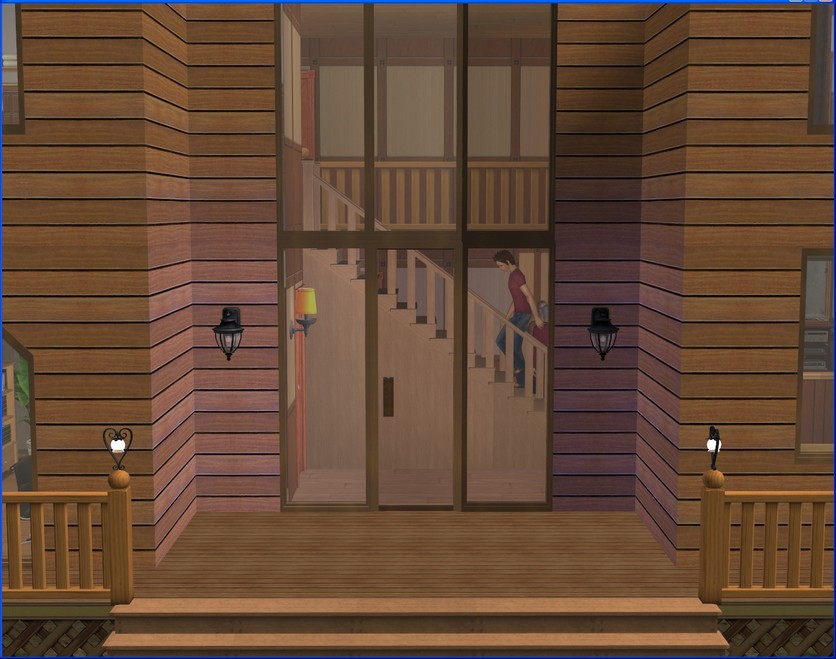 Let's go inside!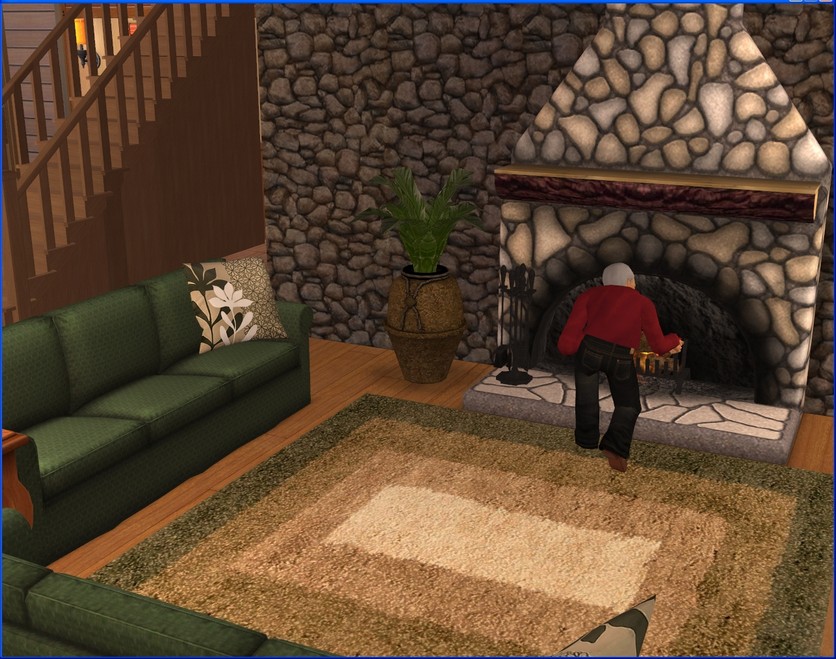 It's been so long since I saw the original version of this house but I think the fireplace is one of the only features I left in.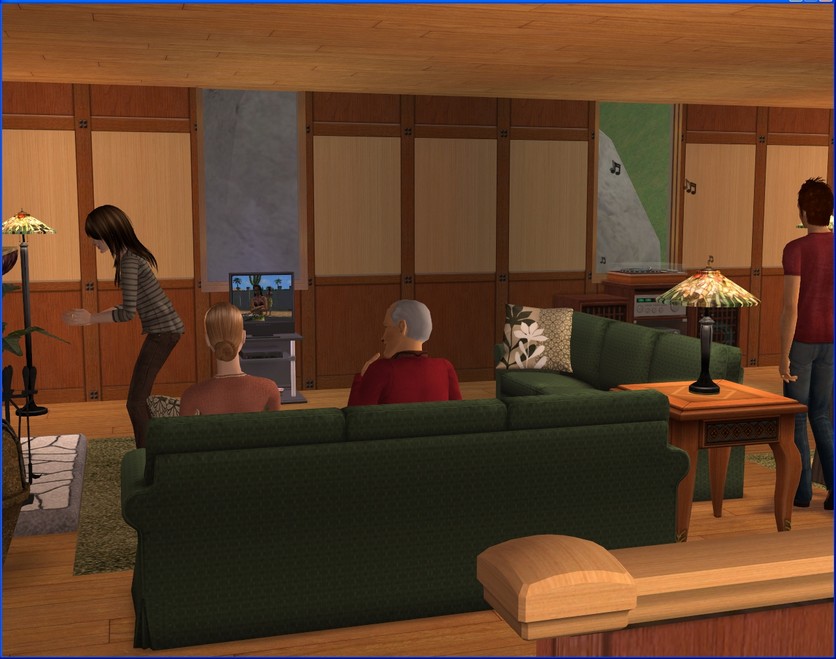 This was the only time the family had been to the newly madeover house until my last play session. And it was a seriously lame holiday. They spent their entire time posing for pictures and then I sent them back home again, lol!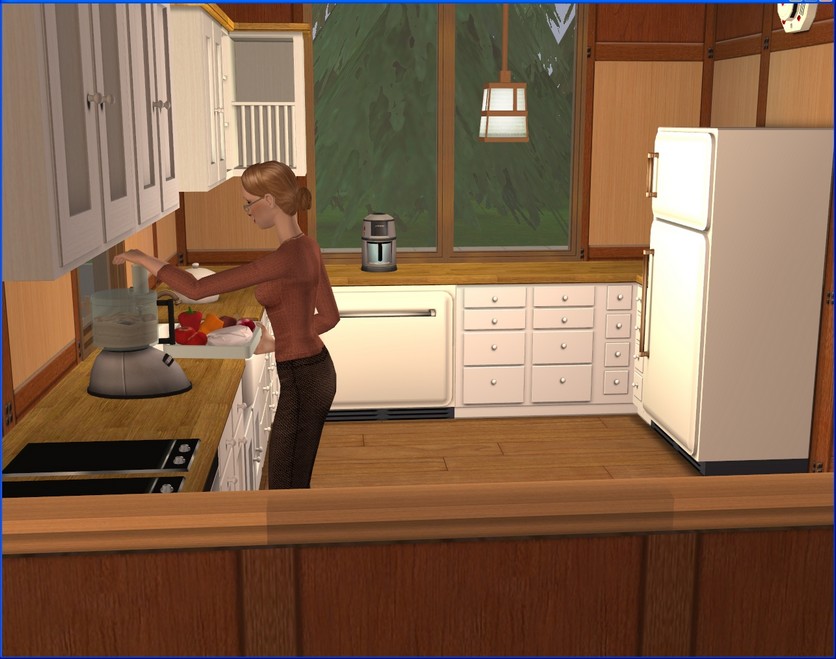 Being a Cuisine Sim, Megan is very fond of the kitchen. I think it might actually be bigger than her kitchen at home!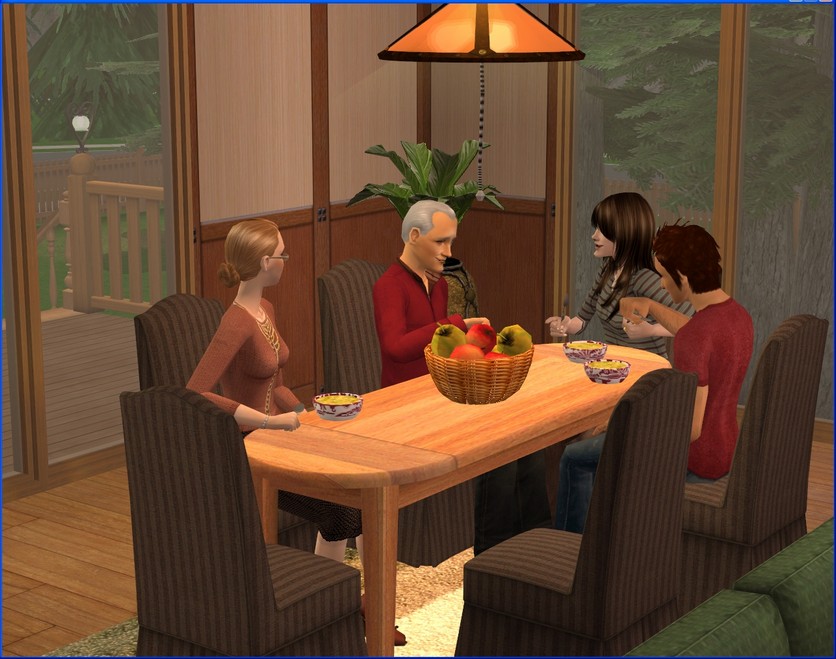 The dining area in this house is a favourite part of mine - just seems very cosy and welcoming.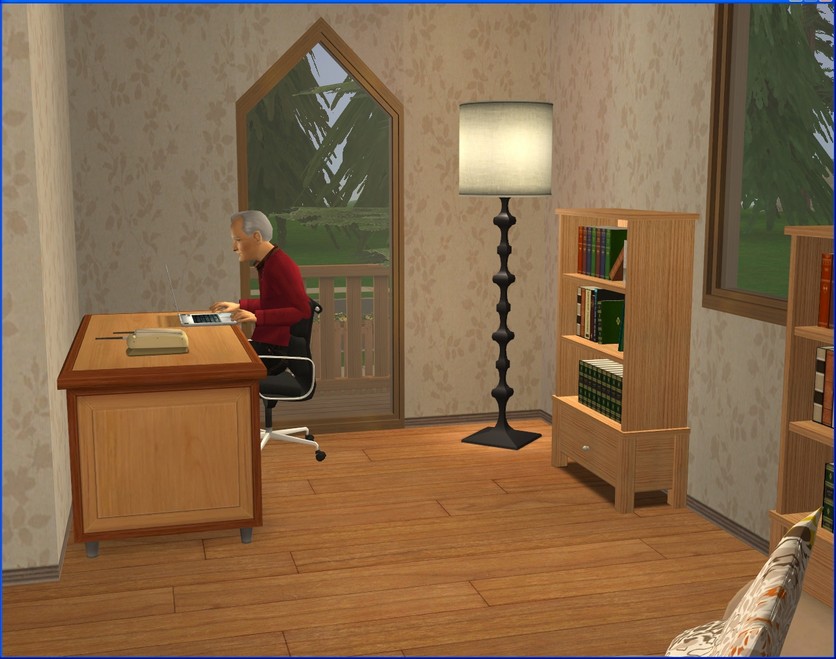 Because the Kirby family owns a business, I figured a home office would come in handy.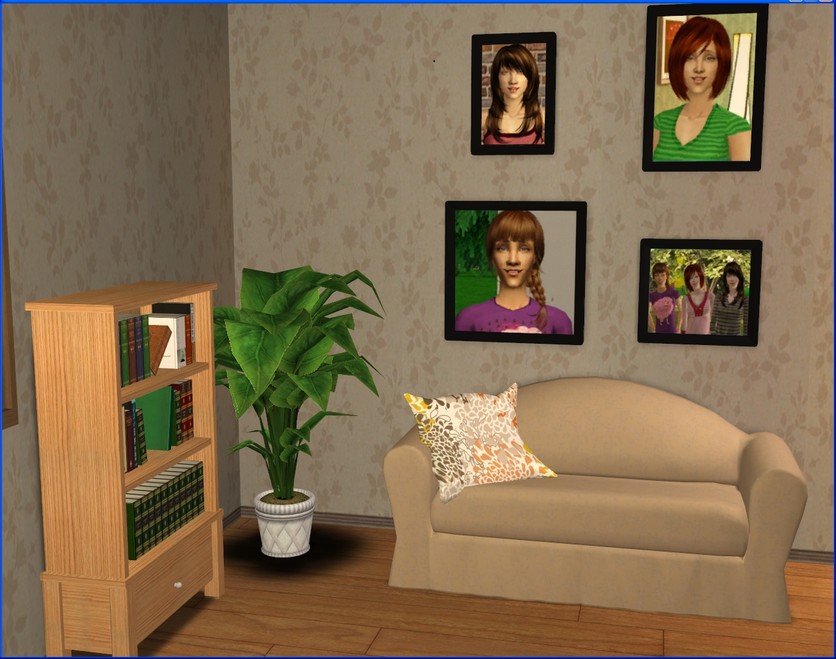 I think I ended up adding a bit more decor to the walls. This was probably the room I decorated last; I can spot a rush job when I see one!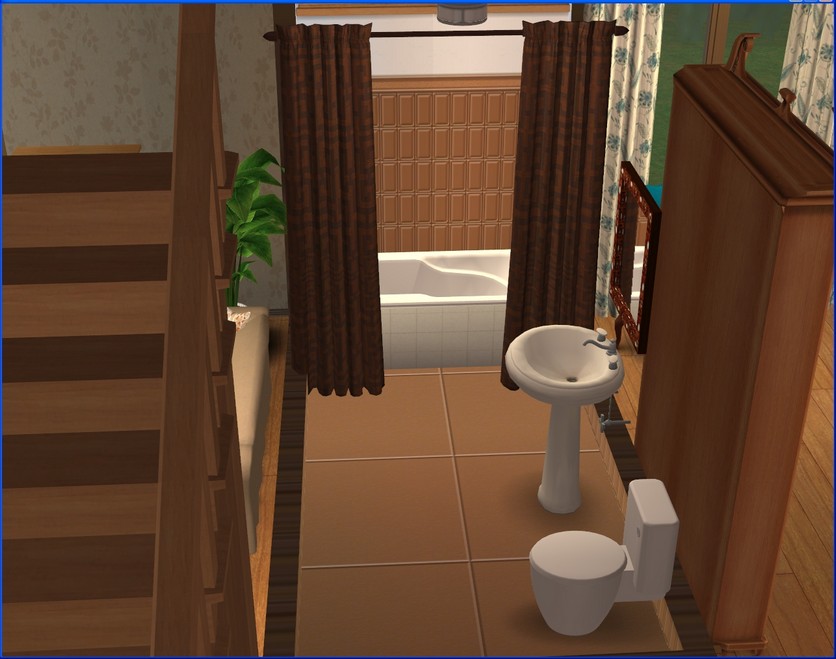 This is a very tiny bathroom, so don't mind this walls down shot!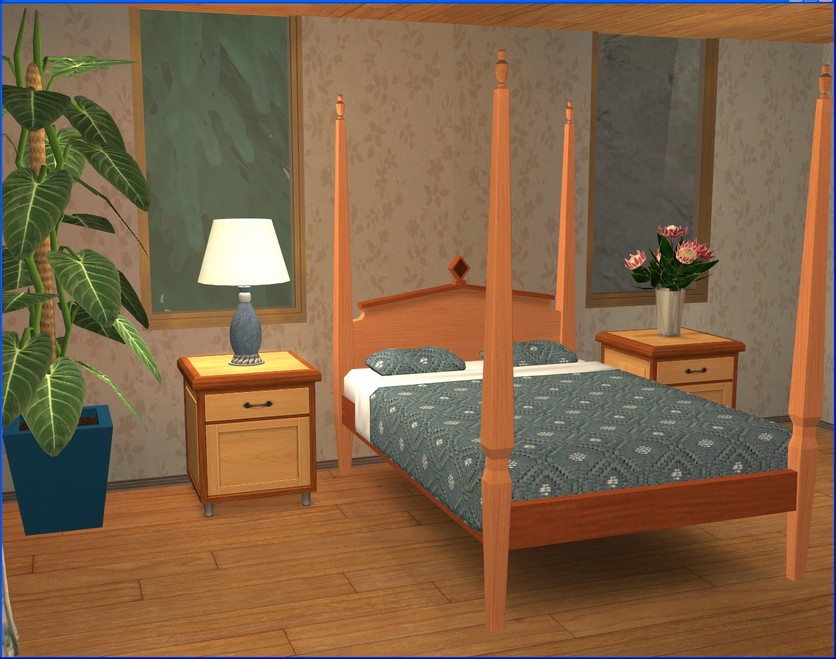 When I extended this home, I did it knowing that the Kirby family will probably always be a multi-generational household, so there are two master bedrooms.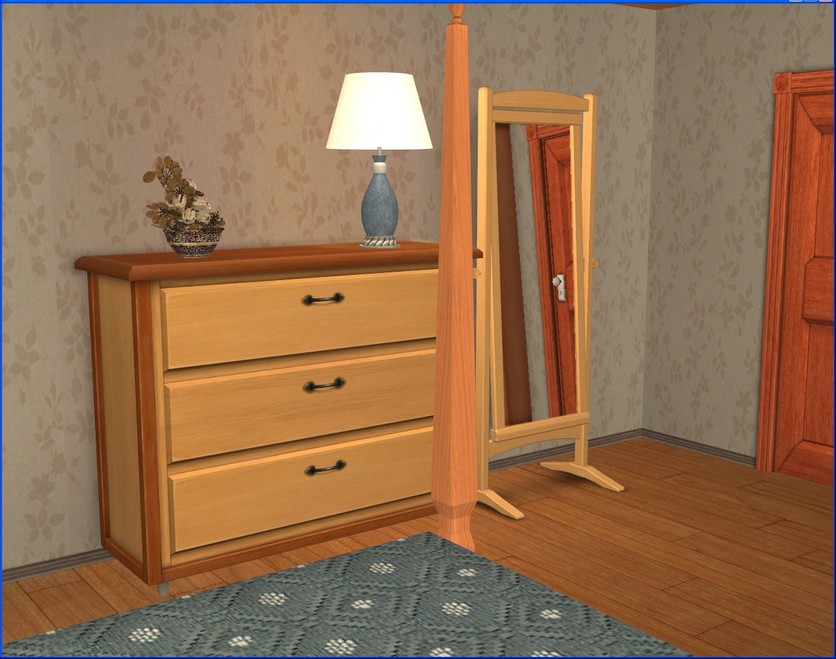 This one belongs to Trent and Megan.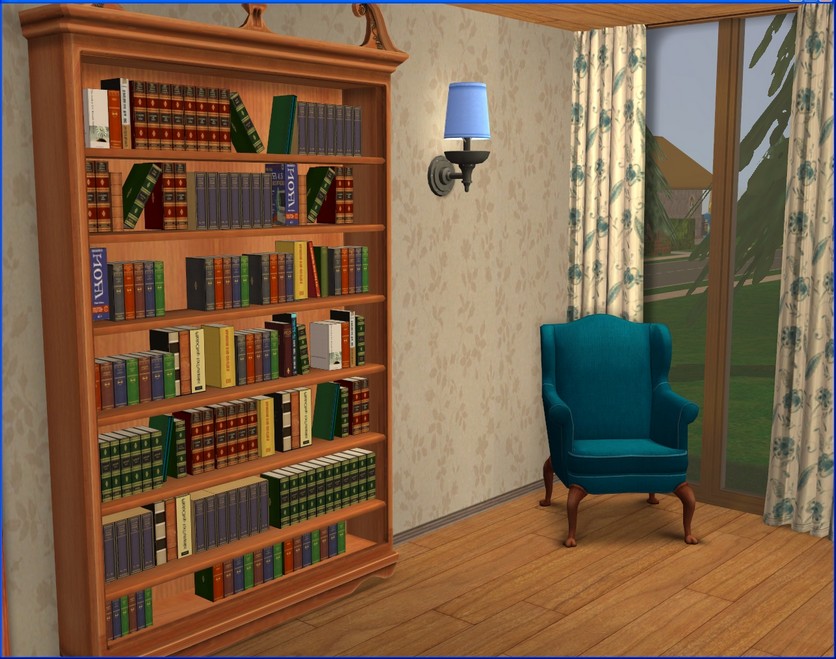 A little reading nook in the bedroom.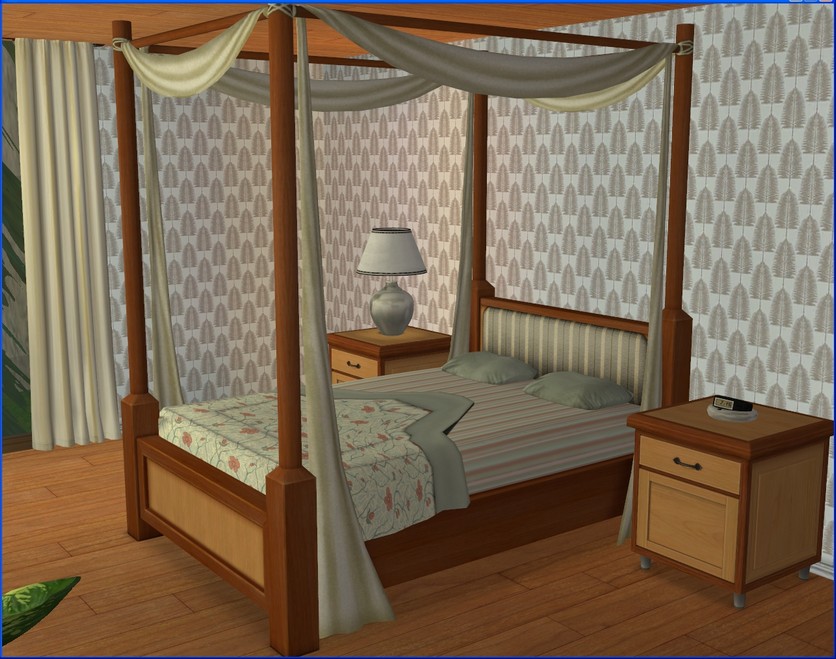 The second master bedroom. This one is a little more modern looking to me, so I used this one for Claudia and Jacob. Victoria and Finn also stayed in this room when they visited (which was post-extension but pre-final makeover.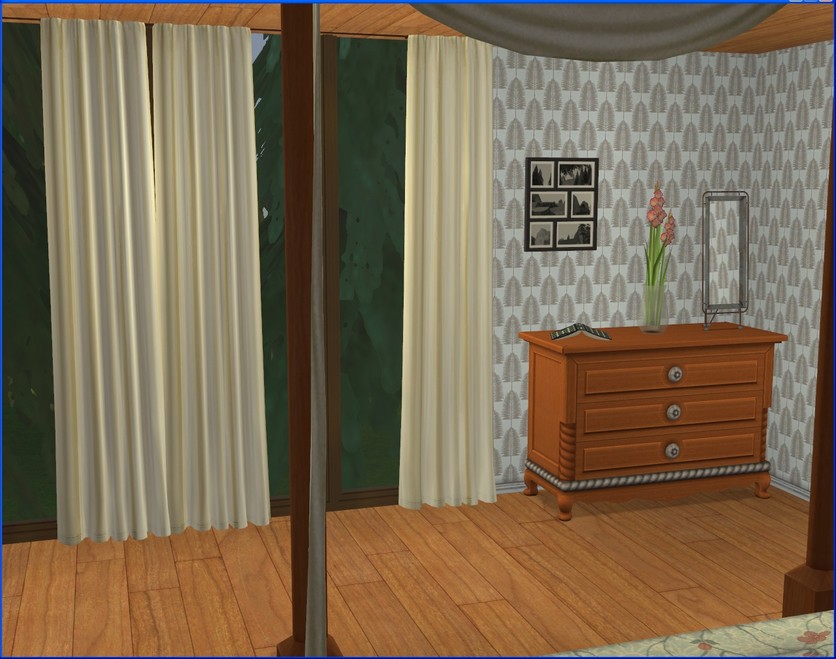 In my original lot tour thread at N99, I noted here that it took me forever to choose the wallpaper. So there you go.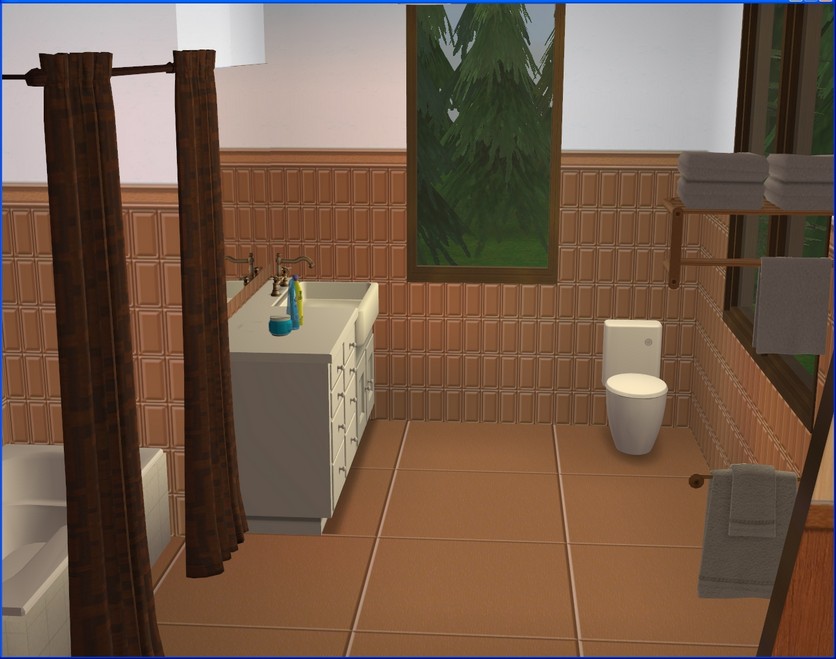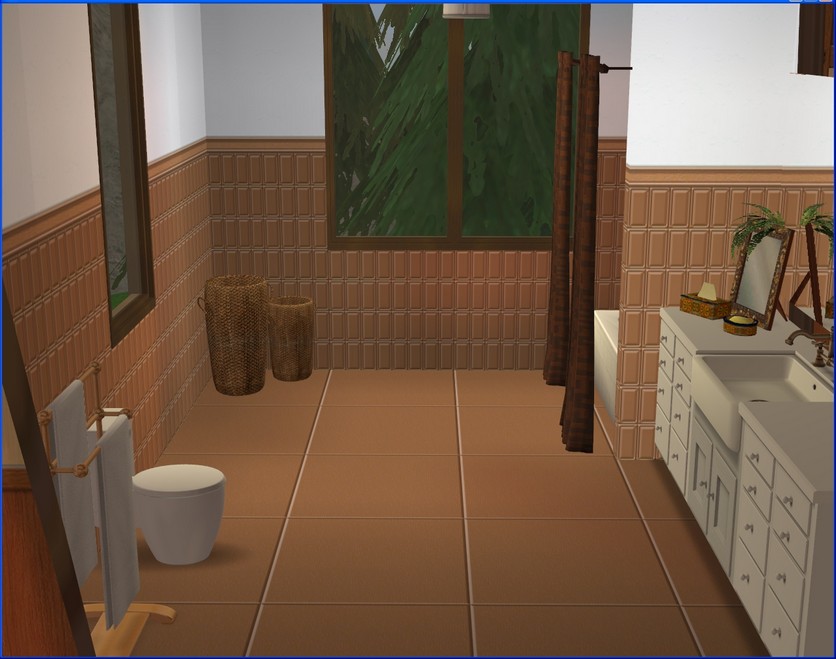 I only have pictures of three bathrooms but I seem to remember there being four? It doesn't really matter, as they're mostly identical anyway.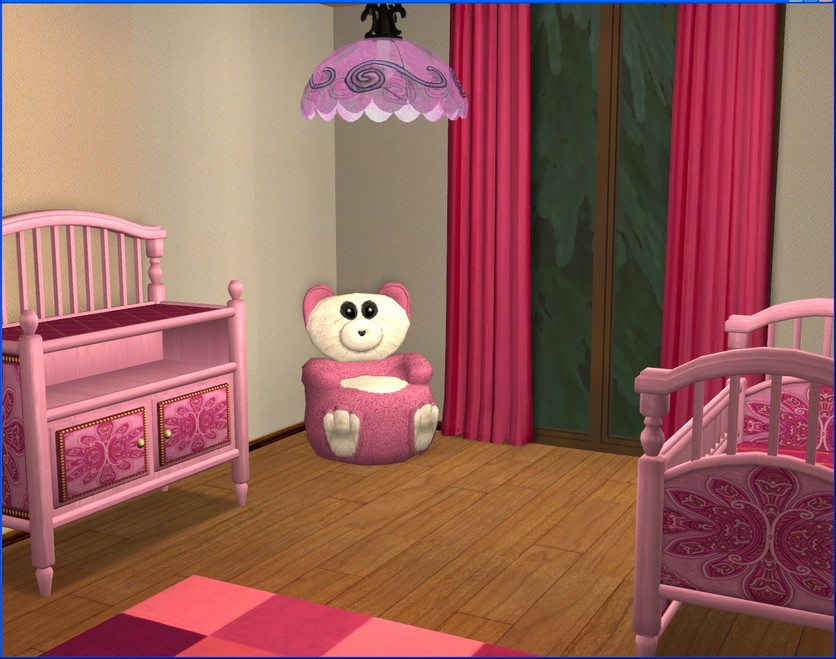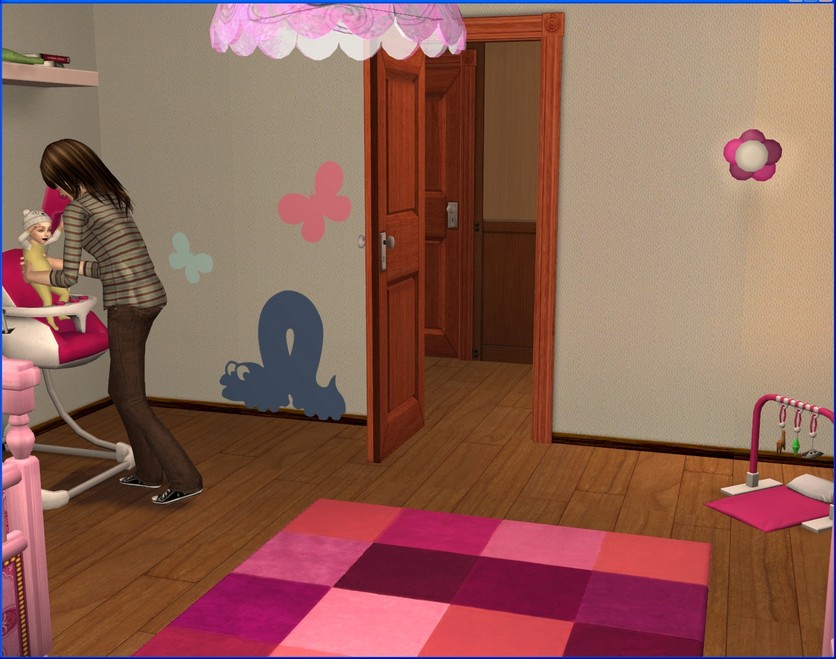 This is another sign of how old this makeover is - Claudia is putting Daphne into that bouncy chair. She's a little too big for it now. ;) Last play session, this is where Iris slept.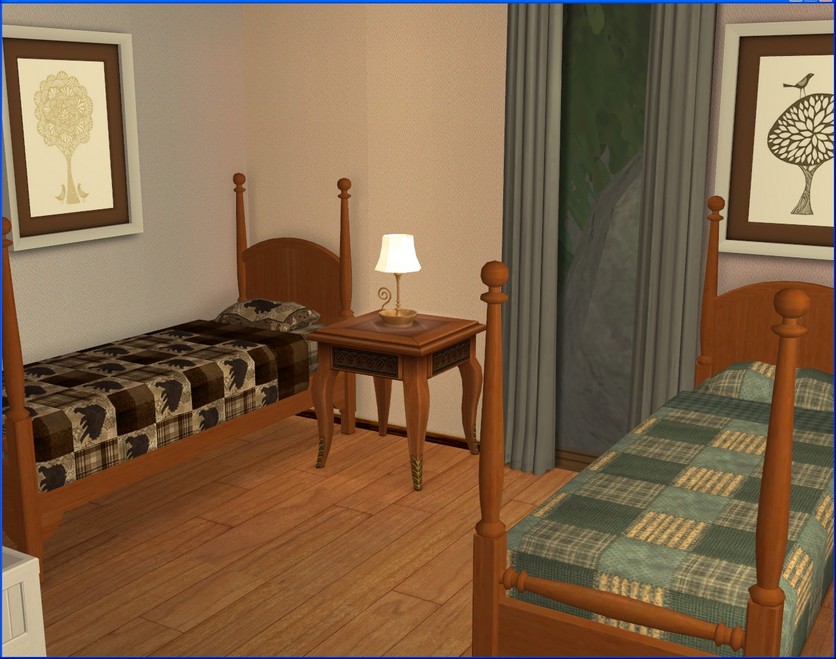 And this is where Daphne slept.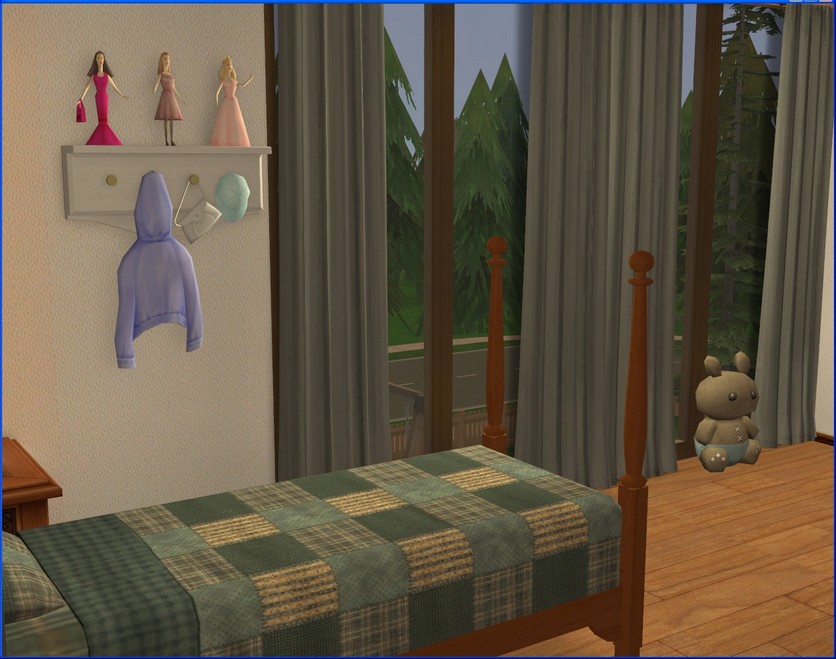 I originally decorated this thinking of Declan and Caitlin, so I did a neutral side and a girlier side. Which is still fairly neutral, minus the Barbie dolls.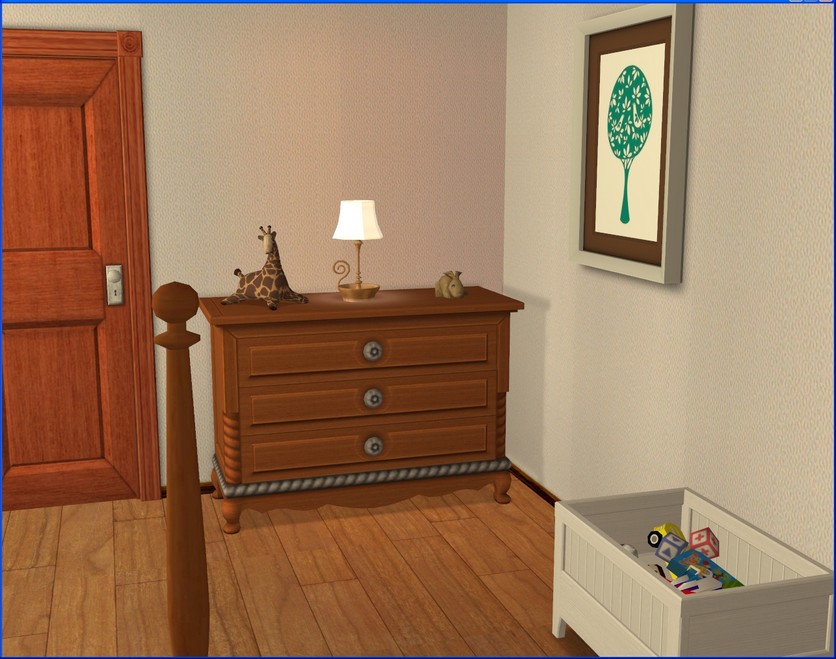 There are plenty of outdoor activities in Three Lakes but seeing my Sims' vacations are so prone to inclement weather, I made sure there were some things to do inside as well.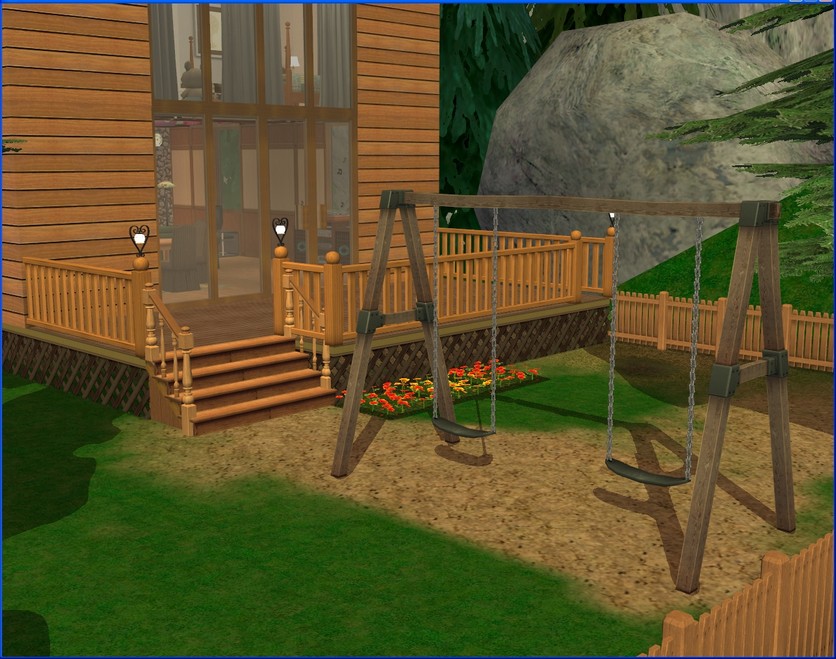 And finally, here's that swing set Daphne fell in love with!
Hope you enjoyed the tour! It's not often I abandon a lot for over a year and come back to it and still like it, so it seemed that alone was worthy of a blog post. :)