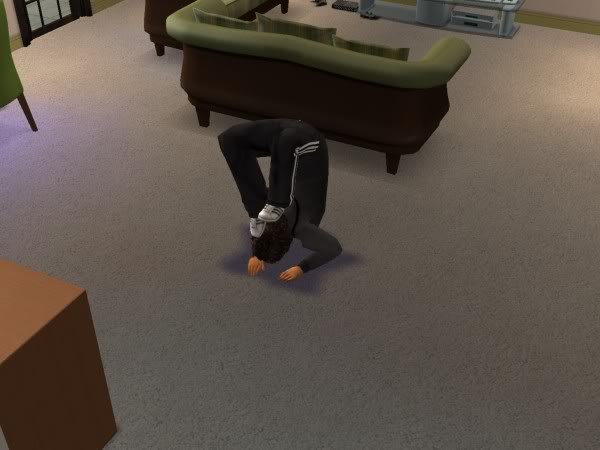 Ever since I started dating
Athena
, I've been inspired to get fit.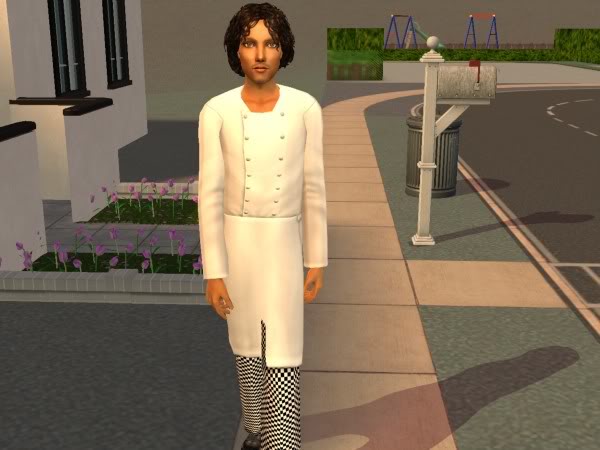 I even walked to work the other day. Okay...I missed the carpool and had no choice but to walk. It still counts as exercise though, right?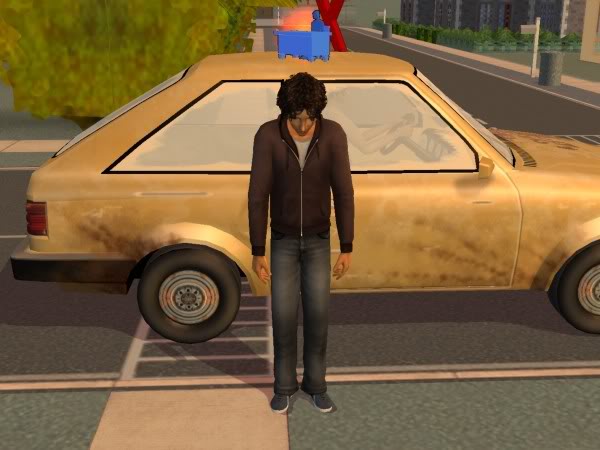 Unfortunately, I kind of gave everyone food poisoning at a wedding I was catering and lost my job. I've had to take a job in events planning in the meantime. It's not what I want to do but it might let me meet some people in the food business so I can get my foot in the door again.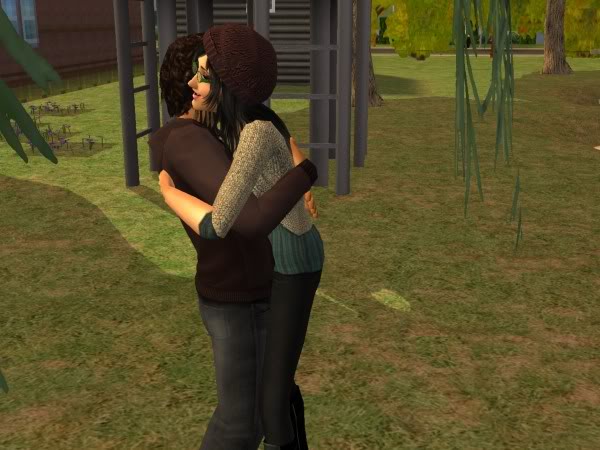 I decided to go fishing to take my mind off things and brought Athena with me.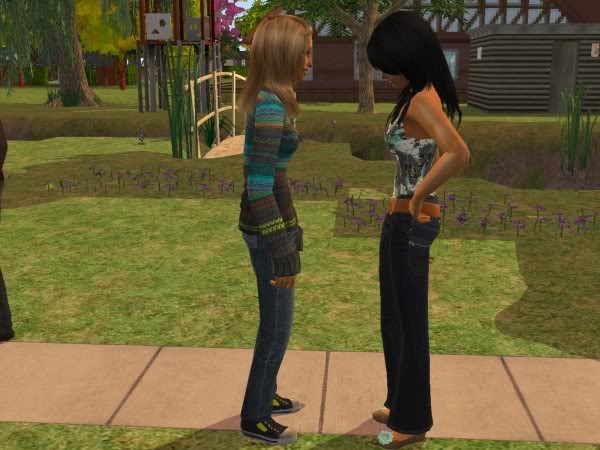 Also along for the ride was Athena's twin sister
Linnea
and her girlfriend
Debbie
. Girls aren't into fishing though, apparently. These girls aren't, anyway. They said the creek's bank was too steep for them and stayed away.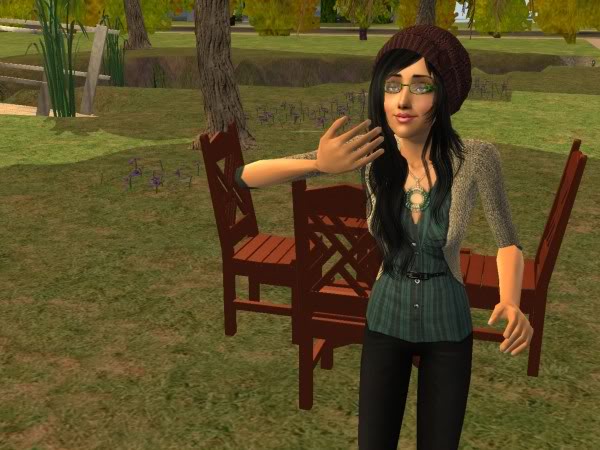 They wouldn't even eat the delicious hotdogs someone cooked up. Athena just stood there sniffing the air like she wanted to but when she was invited to have one, she said she wasn't hungry. I don't think these are the actions of someone who isn't hungry but anyway.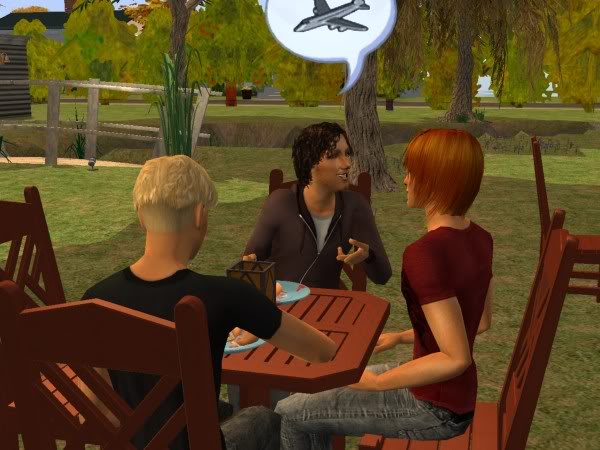 I wasn't going to let the girls stop me from indulging though!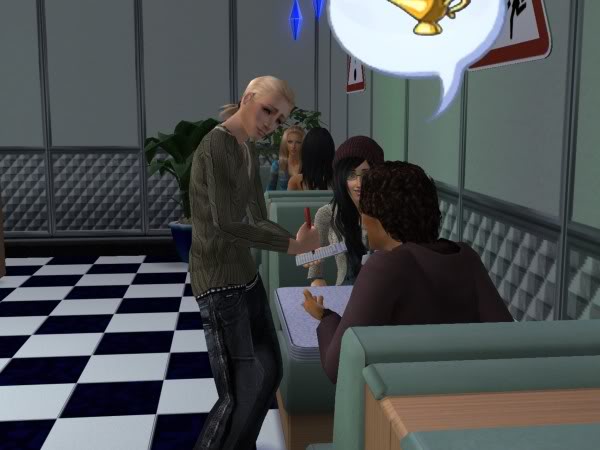 Being a Cuisine Sim though, I always have room for more food so we all headed over to the Greasy Spoon, which is under new management. It looked like
Julian
was there all on his own tonight but it was pretty late, so we were the only ones there anyway. Hey! I wonder if Julian would hire me. Maybe I'll ask, if nothing turns up at any of the bigger restaurants.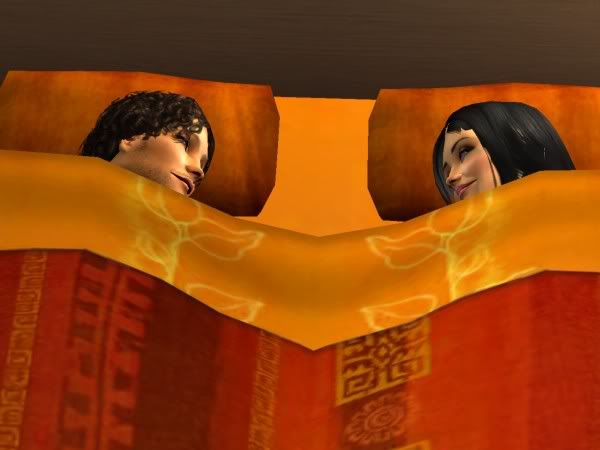 Athena has started staying the night when she's visiting from campus, which not only means we can spend more time together but also that she's taken the big step of officially meeting my parents.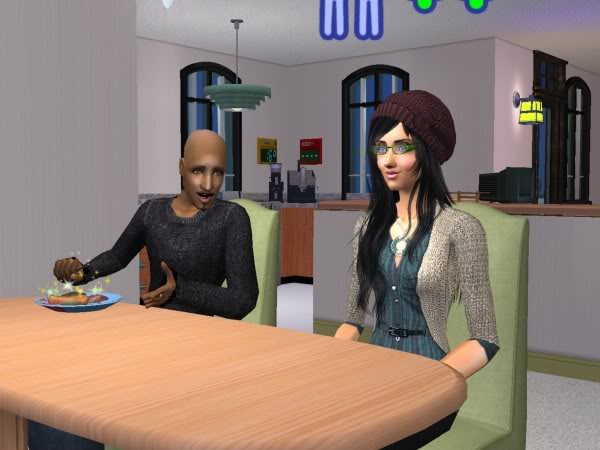 Dad
likes her quite a lot and they're getting along.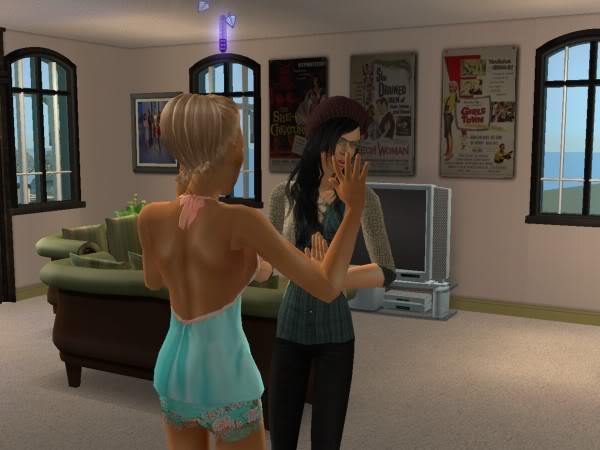 She's making it really difficult for my
mum
though. Athena is dismissive of almost everything she says. I guess they don't have much in common or perhaps Athena would just appreciate it if Mum would get dressed when we have company.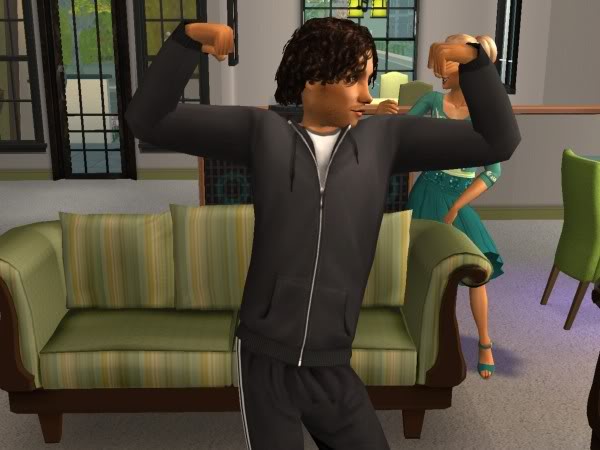 Check out my new bod! I know you can't really see it well in my tracksuit but trust me - you'd be impressed!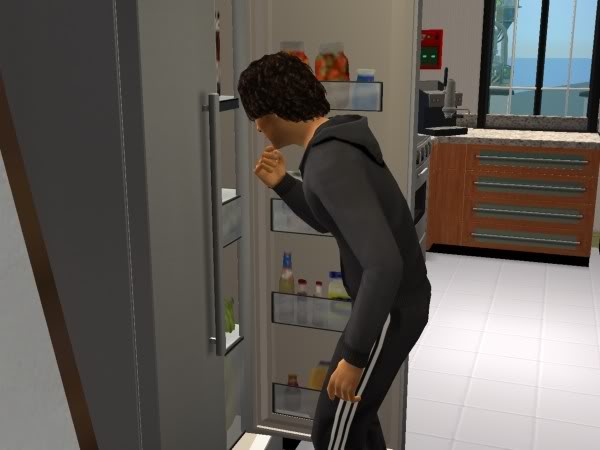 Time to reward myself with some random snacking at the refrigerator!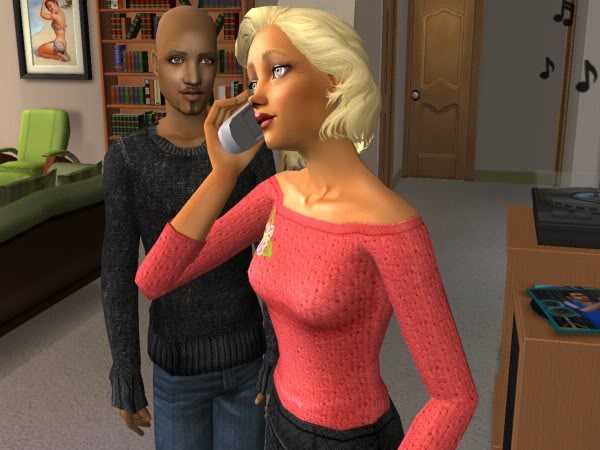 Mum and Dad are getting older and Mum's decided to change her hair a bit. She's actually a congressperson now, so she's going for a more professional look. Dad is totally stagnating. He's been an executive chef for at least the past 15 years, with no prospects for promotion.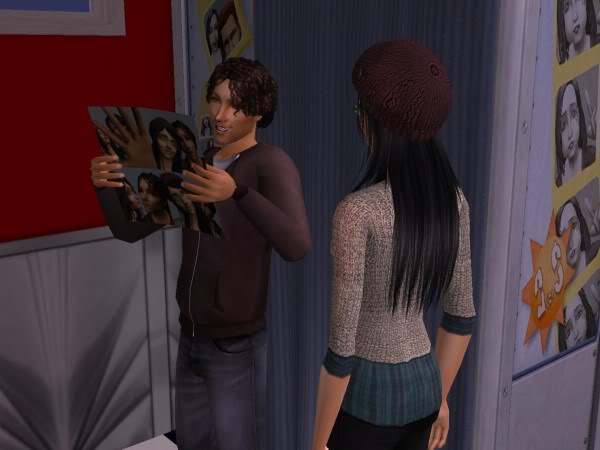 Athena and I went to check out Greasers' Diner the other night and she made me get some photos done in the booth they have there. It was kind of cheesy but I have to admit, they were cute photos.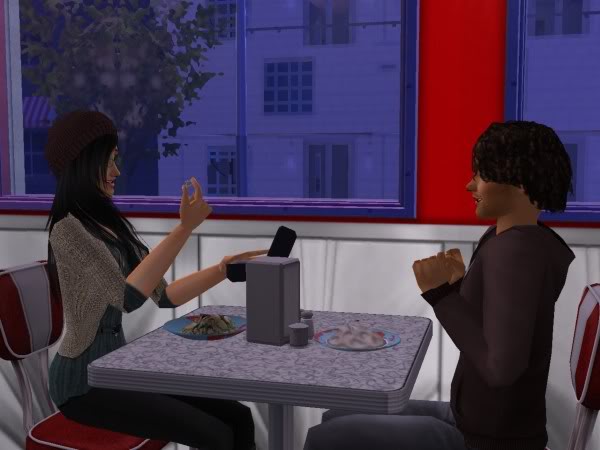 And I had a little surprise for her later on. She was pretty thrilled, much to my relief. We'll wait until she graduates from college before we actually tie the knot.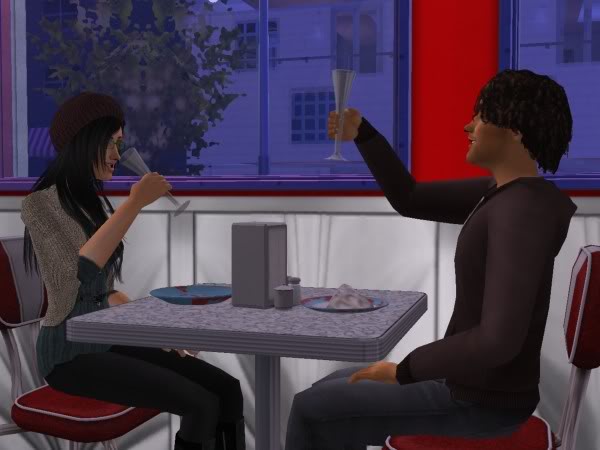 I never would have guessed this place was licensed but once the staff realised a proposal had taken place, they rushed some champagne over for us to toast with! On the house!
Notes:
I finally found a non-red brown for Adam's hair. That was really bothering me. WTF, Maxis?

The creek's bank is too steep for everyone now, because I've apparently ruined it while attempting to remodel. I'll have to go in and fix it again.

Adam has a secondary Family aspiration now, so he was pretty keen to propose.

Last real update of Round 13 - two college households to post (one will go up in a few minutes) and then we're on to the round summary and Round 14!