Round 35: May 2041 (Autumn)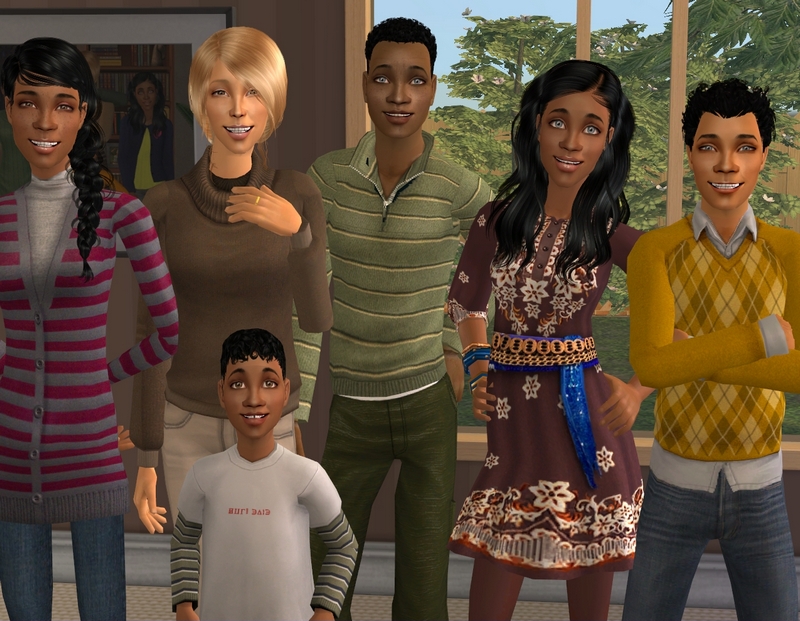 Narrated by Lia Nott
Gabriel is still dating Bianca, which Gordon and I are allowing. Allowing very cautiously in my case.
They've hung out mostly in groups until recently but these days, they spend more time together alone. It makes me a little nervous.
I know they're both reaching an age where they might be tempted to take their relationship further and I do worry.
At least I know Bianca is a genuinely nice girl. I've known her since she was born and I've watched her grow up.
She's the kind of person I would want Gabriel to date, if I could have picked someone for him myself.
We have to know they're visiting, there is to be no hanging out in bedrooms unless they're working on something for school. Even then, the door has to be open.
Ione is a little more relaxed about it than I am. We always used to imagine having kids the same age and those kids ending up best friends, like we are.
That didn't happen but having our kids end up dating is even more exciting for Ione.
I'm glad they're happy together. I just hope they stay that way.
Georgina has been so miserable since she and Brendan broke up. I hate seeing my kids so upset.
Gordon says she'll be fine. All teenagers go through a break-up sooner or later and she'll survive, just like we did.
I'm sure she will but that doesn't make it any easier in the mean time.
Brendan told her the distance and the time between seeing each other was just too much and it wasn't working out any more.
He said he wanted to make it work but almost halfway through the year, it was only getting harder.
I don't think Georgina was particularly surprised, as Brendan had been becoming a little distant lately.
Georgina thinks Brendan has probably met someone else and didn't tell her to spare her feelings.
She could be right. When Gordon and I split up in college, it was because of another girl.
Georgina hasn't flat out blamed me for the break-up but she has hinted at it. Things like "if I could have gone to visit him more often, we might still be together".
I'm sorry she and Brendan have split up, I really am. But I'm not sorry I made that rule. I'm not having my teenage daughter doing a four hour round trip every weekend to go and see her boyfriend.
We've been trying to distract her with thoughts of college. That was once thrilling to her but she doesn't seem as keen.
Annabel is busy convincing Georgina that there'll be so many "hot guys" on campus that she's not going to care about Brendan anyway.
She dumped her boyfriend Simon in preparation for it and everything. There will be enough boys on campus and she doesn't want to be waiting for someone back home.
He wasn't thrilled, naturally, but Annabel is quite confident she made the right decision for herself.
I can't say I'm too sad about her ending the relationship, as I really never liked Simon. I'm mostly just relieved!
Annabel is so different to me at that age. I really don't understand her a lot of the time.
That said, I'm happy she's finally thinking seriously about a major. Right now, the front runner is veterinary science.
Vet school is a LOT of work, so I'm not sure if it will stick, but we're encouraging her in the hope that it does. At least until she figures out what she'd rather do instead.
Georgina would still like to teach, though she's not sure what level or subject area she's interested in teaching just yet.
They don't have to nail that down until junior year though, so she's got some time to work it out.
Peter is a bit upset about the girls leaving next year. No one's ever moved out of the house before, so he's not sure what will happen.
Gordon and I have explained they're going off to school, taking special classes they can't take here in Sullivan but he's not too impressed.
As far as he knows, they're leaving and never coming back, so we've been trying to reassure him that he'll still see his sisters, if not as often.
He and Annabel are close too but there's not as much of a bond there as there is with Georgina.