Round 34: December 2040 (Summer)
Gordon Nott is 44, Lia is 43, Georgina and Annabel are 16, Gabriel is 13 and Peter is 3.
(Brendan is 17, Bianca is 14, Ramona is 13, Willow is 5, River is 3 and Wren is 10 months old)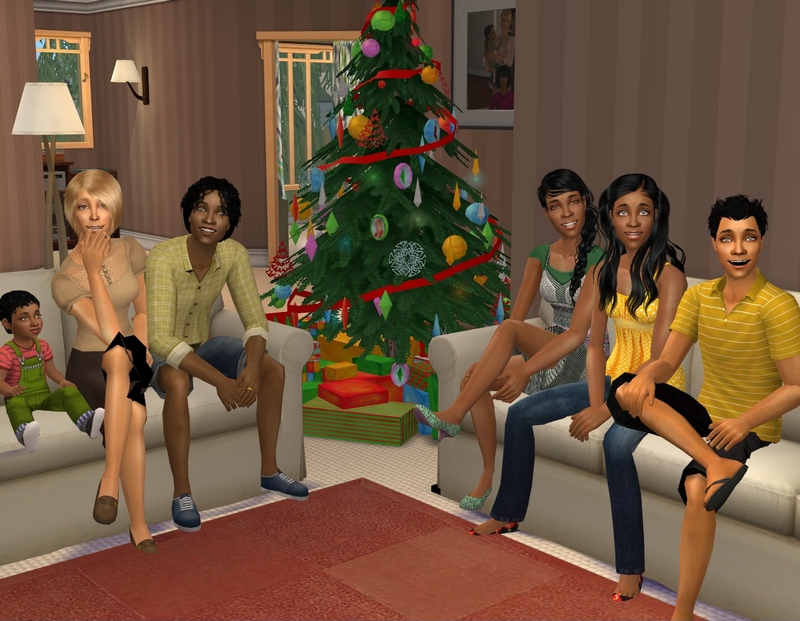 Narrated by Annabel Nott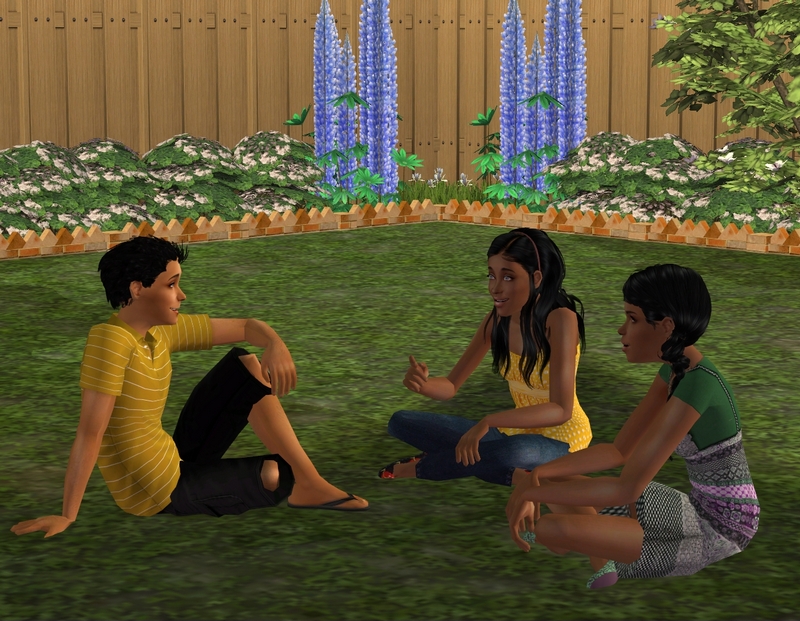 Georgina, Gabriel and I have been off school for our Christmas break and it's pretty awesome.
We do have to watch Peter while Mum and Dad are at work, so it's not perfect.
But he's not too much trouble, so even that's not too bad.
I'm probably more trouble than Peter is, to be perfectly honest!
We've been taking the babysitting gig in shifts, so we can go out and do stuff as well. Gabriel has been going over to the Nihills' house in Exeter, to take over their pool.
Ramona is friends with Gabriel's girlfriend, Bianca, and she's apparently hosting a pretty big group of kids every day now that school is out.
I keep telling Gabriel he needs to get an invite for Georgina and me but no dice so far.
Not that I really want to hang out with 13-year-olds all day but for a pool, I would.
Georgina often goes out with her boyfriend, Brendan.
He's going off to college next year, a full year before Georgina will start. She's trying to maximise her time with him before he leaves.
She wants to stay together and she thinks he does too but she's not sure what will happen when he leaves.
In her position, I would probably just finish it pre-emptively but Georgina is different to me.
I may actually be in that situation in a year's time, assuming Simon and I are still dating then.
I just can't see myself wanting to make extra time to go visit my high school boyfriend, on top of school and family and all the new experiences I'd be having.
But honestly, I'll cross that bridge when and if we come to it. We've been together a little while now but we're just having fun together and not thinking too deeply about anything.
If I told Mum that, I'm sure she'd be thrilled. She knows about Simon (though she doesn't know we've been together as long as we have) but she absolutely cannot stand him.
I love Mum but I also love to antagonise her a little, so I just let her believe I want Simon and I to be in true love forever and ever.
Lately though, she really only cares about the fact that I've decided I want to go to college. She is ecstatic about it.
Dad is happy too but Mum is something else!
We had Christmas at our place this year and me and Georgina applying to college was almost all Mum would talk about.
She's absurdly proud of the both of us and we haven't even actually got in yet!
I was pretty relieved to be at the "kids' table" outside, so I didn't have to listen to too much of it! We shared the table with our cousin Willow. Willow was the only little kid at the table and she felt very grown-up because of it.
She'll probably have to work on her table manners a little before she's a real big kid though!
That goes double for Gabriel, who is so revolting at the table.
Peter and River are too young even for the kids' table. They ate a little earlier and were scribbling on paper outside while we ate lunch.
And Wren was too young even for that!
She is adorable though! She's the first redhead born into our family, so I'm curious to see what she'll look like when she gets older.
Everyone loved passing her around for cuddles. Especially my grandparents, who are always after more grandkids but are pretty sure Wren will be their last.
It was really hard to get Willow inside to open presents. There were some butterflies in our garden and she was desperate to catch them so they could be her pets.
I don't think butterflies would be too happy about being kept in a jar, so I hope Willow directs her attention to the gift our family got her - an ant farm!
Grandma and Grandpa never know what to get us, so we always get cash from them.
Not that I'm complaining. They always want to know what we're going to spend it on. This year, I'm going to buy some good hiking boots with it. I really want to get more into hiking next year.
I'm happy for her and I totally think she can do it all but she's kind of making me look bad!