Round 35: April 2041 (Autumn)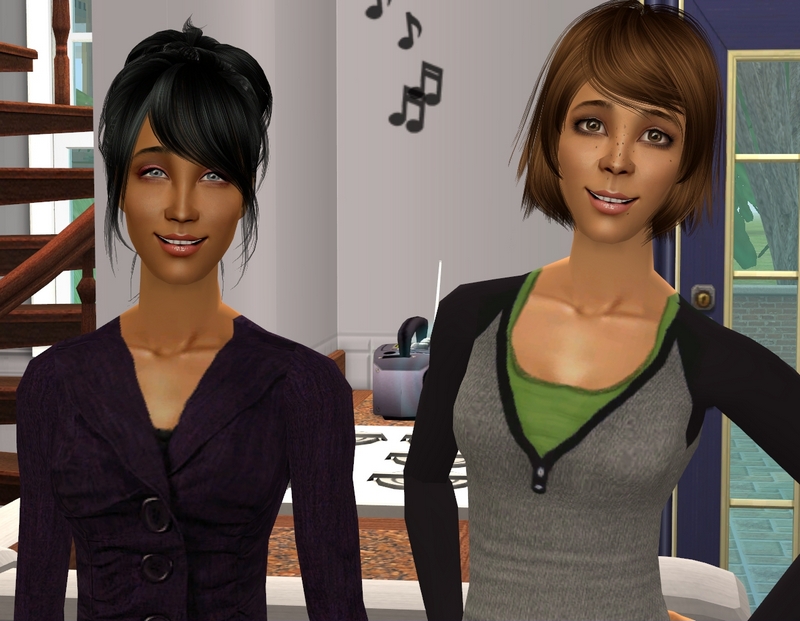 Narrated by Veronica Moretti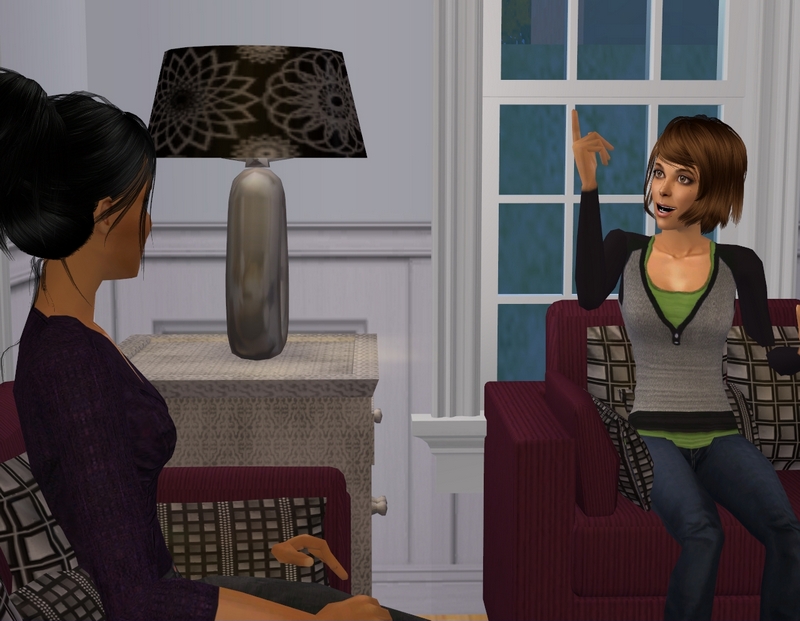 Adelaide has been working at the town hall for a while now and she's really happy she's found a career she really wants to be in.
Of course, she's still Adelaide, so there are still mornings where she's eating potato chips on the couch at 7:30 instead of getting ready for work.
But the difference now is that she doesn't need so much prodding to get going and that once she gets to work, she actually enjoys it. Right now, she doesn't actually spend a whole lot of time at town hall, because she's doing door to door polling.
There's no election coming up. The governor is just polling the electorate to find out what issues are important to who.
Most people are happy to talk to her for a few minutes but she does knock on a fair few amount of doors where the occupants are not happy about being bothered.
Even though she gets exercise quite literally all day, Adelaide still feels the need to do even more once she finishes. I tag along sometimes but not really being into soccer, I play the role of spectator, while she plays Chris instead.
Adelaide's boyfriend Sebastian is similarly non-sporty, so I usually hang out with him while they're playing.
He's fine and everything but I don't know how Adelaide has the patience to sit through all of his talk about his music. I seriously have trouble even faking an interest in it.
He had to take a real job recently, at a coffee shop, because busking wasn't cutting it any more. He was actually stunned that his music wasn't paying the bills.
I was only surprised he lasted this long. How much can you really make playing guitar on a street corner with a jar by your feet?
He was very quick to assure me that he was still working on his music on the side, lest I think he was some sort of sell-out.
I find the music talk tiring but Adelaide is happy with him, so I can live with it. He's a decent guy, just very single-minded.
He's not my type but he seems to be Adelaide's, so I guess that's what counts. I'd just be frustrated with a guy willing to throw years into a job that isn't going anywhere but I'm pretty ambitious, so I like to see ambition in others too.
It's part of the reason why I get along so well with Julia. We did our master's degrees at about the same time and sort of bonded over it.
People find it hard to mesh with Julia at times but I actually really like her. Some would probably find me a little abrasive as well, so I suppose we have that much in common.
We have quite similar teaching styles too, so she's given me some good advice about work as well, which I really appreciate.
We also both have our eyes on the position of principal at Sullivan High. Unfortunately for me, Julia pretty much has it in the bag.
Chris thinks it's hilarious that I call Julia my friend yet I'm actively plotting her demise as principal.
I wouldn't say plotting. I'm not going to do anything to make it happen, I'm just going to hope that eventually things go my way. Hopefully sooner rather than later.
He gets it; he just likes to tease. I've heard him say way worse things about the people he works with!
We're both very committed to reaching the top, though Chris will almost certainly end up making much more money than I ever will.
I wish Chris was half as committed to moving our relationship along as he is his career.
Admittedly, we started out very casually and neither of us made any promises to the other about where this was going.
But does starting out casual mean we have to stay casual forever? I certainly don't think so.
The truth is, my feelings for Chris have grown much stronger over the time we've been together. I really want to make a go of things with him.
It wasn't a big deal for me at first either but eventually, I just realised I was thinking about him all the time and didn't have the desire to be with anyone else.
I'm not thinking about marriage or anything yet but just smaller steps like referring to me as his girlfriend or meeting my parents. That would make me really happy.
Chris cringes every time I mention meeting Mum and Dad but they are really keen.
Especially Mum. I've talked about him more to her than to Dad and she would really like to meet him finally.
Adelaide thinks I should issue Chris with an ultimatum to get serious or get out.
I don't think that's a great idea if I'm not prepared to follow through with it, which I'm not. At least not at the moment.