Round 35: April 2041 (Autumn)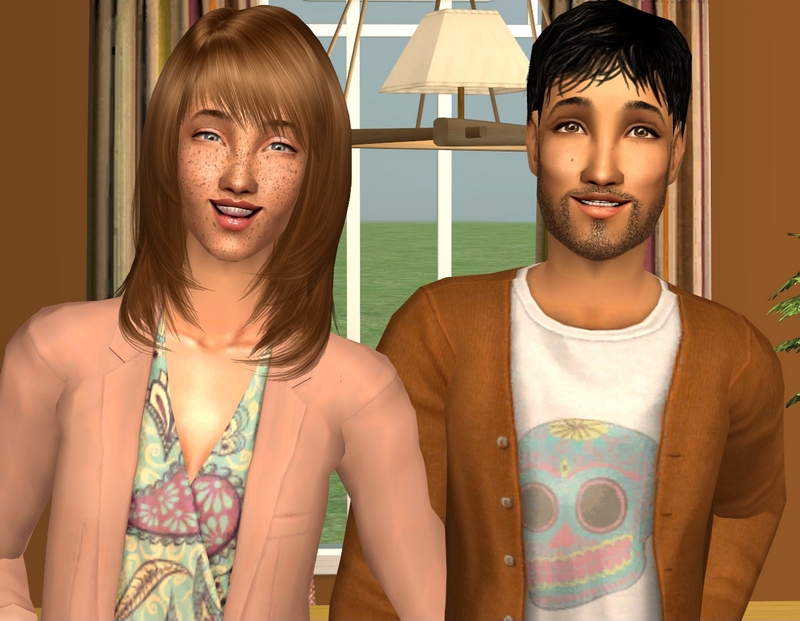 Narrated by Malcolm Novak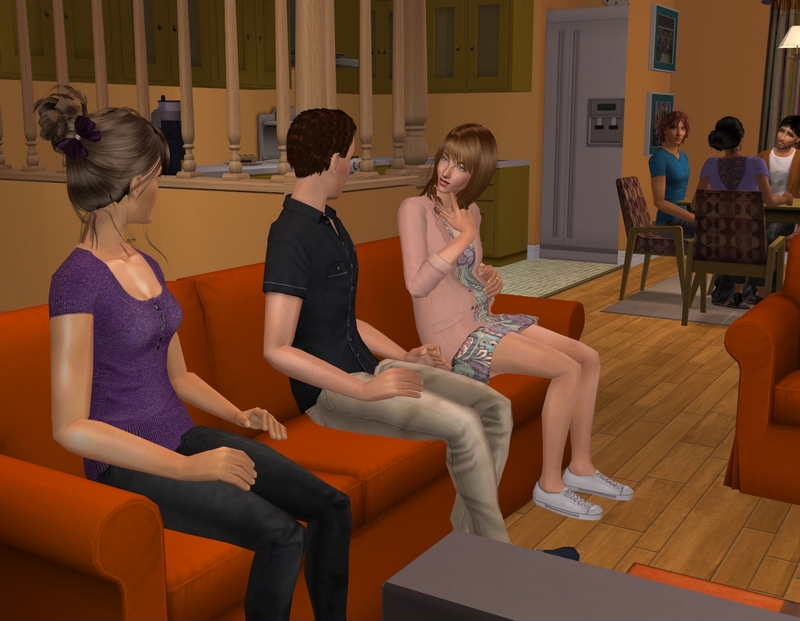 Hope is turning 30 this month, so we decided to have a few people over to celebrate. She's absolutely exhausted lately but she insisted she wanted to do something for her big 3-0, so we invited a small group of friends over, along with Hope's brother Nathan and his wife Rebecca.
I really, really don't enjoy spending time with Julia but she's Hope's best friend. I try to be out of the house when she's over but in this case, I wasn't exactly going to do that.
My good friend Jack was there too and I mostly spoke with him all night anyway.
Hope is usually out like a light by 9:30 these days but she made a valiant effort and managed to stay up until past 11! I could tell she was struggling nearing the end, as much as she was enjoying herself.
Though, she did end up falling asleep in her cake which, quite honestly, was pretty hilarious.
Hope was quite embarrassed about it but I think everyone felt some sympathy for her, though we did all giggle a bit about it.
I thought Hope would be weird about turning 30. Her mother still hasn't quite accepted that she turned 60 a few years back and I was expecting a little of the same. But she was absolutely fine.
She's about where she wanted to be at 30 - married, with a baby on the way and a job in her chosen field - so she's quite content about her age.
A few days after the party, Hope told me that she hadn't felt the baby moving in a few days and was really starting to freak out about it.
My first instinct was to reassure her that it was probably nothing but being a doctor, I couldn't honestly say I knew that was true.
I also knew that Hope hasn't been the panicky type during her pregnancy. She's been fairly calm and relaxed about the baby all the way through. If she was worried, maybe it wasn't nothing.
So we headed to the hospital and waited for Hope to have an ultrasound and to see Dr. Moretti.
We weren't waiting that long, according to my watch, but it really did feel like forever to us.
When we finally talked to Dr. Moretti, she only had bad news for us. Our baby was gone and there was nothing we could do.
They did the ultrasound and just couldn't find a heartbeat. Everything had gone perfectly up until then, so to say we were shocked was the understatement of the year.
We had the option of an induction or waiting for labour to start naturally. Hope couldn't bear the thought of waiting, so we decided on an induction.
I was able to take some time off to be with Hope afterwards. She didn't want to be at home on her own and I really didn't feel ready to go back to work anyway.
Neither of us have ever been more devastated. I learnt all about everything than can go wrong during pregnancy at med school but you still don't think any of it is going to happen to you.
I can't believe that such a short time ago, we were starting our family and now that's all gone.
Hope had been nagging me to finish the baby's nursery for months now and I only just got it finished last week. I guess that will now stay empty for a while yet.
I don't want to go in there right now but Hope spends a bit of time in the nursery. She says she usually ends up crying but she finds it cathartic at the same time.
I didn't want to leave Hope to go back to work but I didn't have much choice. Our families have been pretty supportive though, which is great.
Hope was far enough along with her pregnancy that we had told everyone and now we have to untell them. Hope's parents are taking care of some of that, thank God, because Hope and I do not feel up to it at all.
Everyone has been checking in on us, dropping off meals so we don't need to worry about cooking and basically doing whatever we need them to.
Mum has done more cleaning in this house in the last week or so than Hope or I have.
Grandpa is 86 and I wouldn't expect him to do that much but even he dropped by to see us. I was at work at the time but Hope was happy to see him.
Hope and I aren't really ready to talk about when we might try again yet. It feels too raw at the moment.
Physically, Hope is probably not ready yet and it'll be a while for both of us before we're emotionally ready.
Before we lost the baby though, Hope had been wanting a cat and I'd said no, because I thought adding a baby and a cat to the household at the same time might be a bit much.
But I thought Romeo might bring a few smiles to our faces and I can't really say no to that possibility these days. He's an older cat too, so he's as trained as he's ever going to get and fairly low maintenance.
Romeo is it for us right now. We'll revisit the idea of a baby in six months or so. If we're both ready then, then we'll go for it. If not, that's okay too. We're not in any rush.
Title is from Sea Ghost by the Unicorns.
Ugh, I hate that Hope lost the baby. :( I really wasn't planning this at all. She actually got out of bed to miscarry and I was surprised, because I thought as long as their energy was increasing, they'd be okay. But apparently, hers was low enough anyway. I was biting my nails watching her, hoping it would just be pre-term contractions and I could just send her back to bed. But nope.
Technically, the fathers are not affected by the miscarriage at all. Their aspiration doesn't drop and they don't suffer any physical effects (for those of you who don't use InTeen, the mother's aspiration, hygiene and comfort all bottom out when she miscarries). But Malcolm really did, somehow. Gameplay-wise, I don't know what caused it but I hate that the men usually don't care, so I didn't mind. His aspiration was just barely into the green the whole time (I can usually keep my sims platinum or gold with no difficulty) and was actually lower than Hope's when I left them. Hope's spirits were really lifted by Romeo but Malcolm doesn't have any easily achievable wants right now.
Augustin dropped by autonomously, which was cute. I teleported Naomi and Owen in but she really did get to work cleaning right away. And not just one counter either. She did every counter, as well as the sink and the oven! Hope would have appreciated that, being a fellow neat freak. ;)
I'll probably pop in sometime this round to let Hope and Malcolm try again. I don't think it's realistic that it wouldn't happen for two years (about when their next update will be). They both have the want for a baby, so they're very keen. But I also don't think they'd want to try again right away either, so I'm going to wait on it.
And yes, that's my new hospital you can see! There's no ultrasound room yet or an OB/GYN office (that's the GP's office Cara is in), so I had to work with what I had. I really wasn't expecting to need it yet.