Round 33: October 2038 (Spring)
last update/next update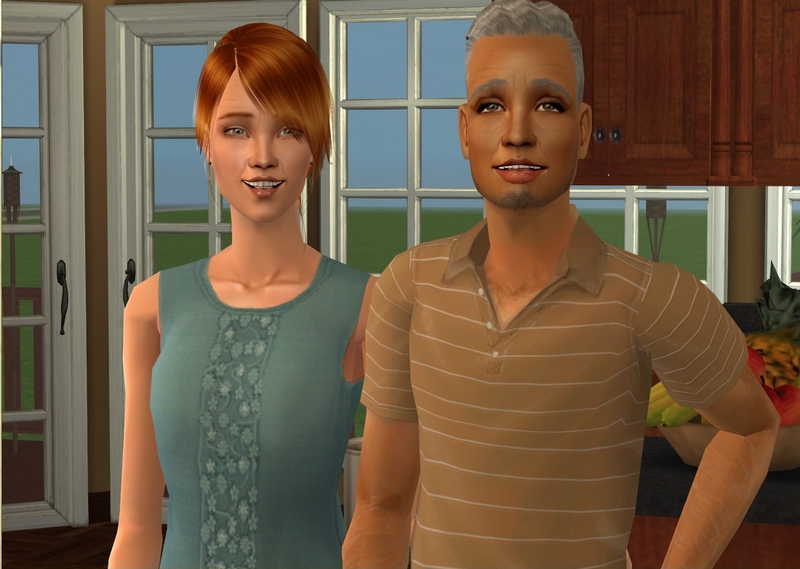 Narrated by Madelyn Novak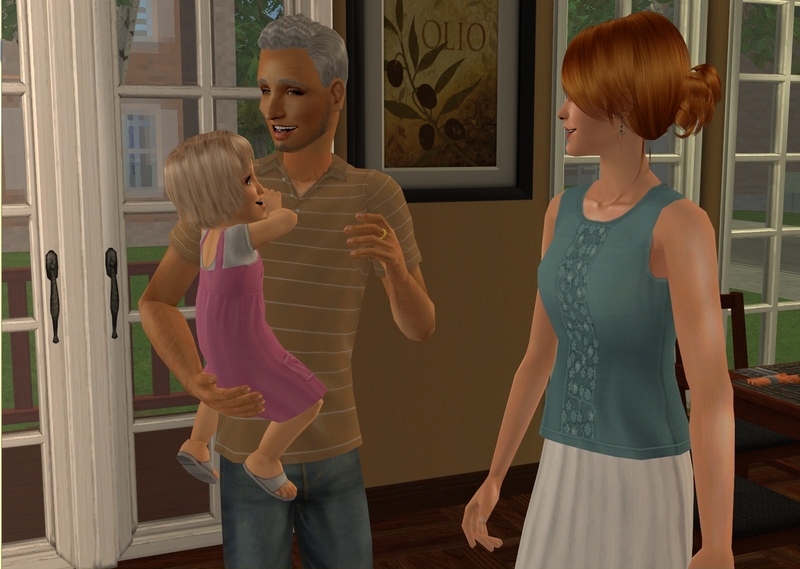 Natalie is our youngest grandchild and it's been so lovely getting to know her.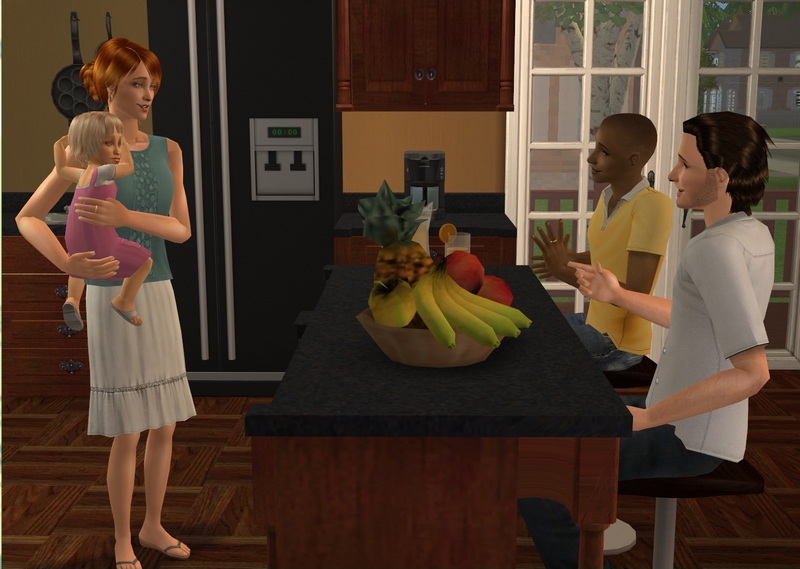 Being that Calvin and Aaron adopted her, there's no genetic link but she reminds me so much of Aaron when he was tiny anyway.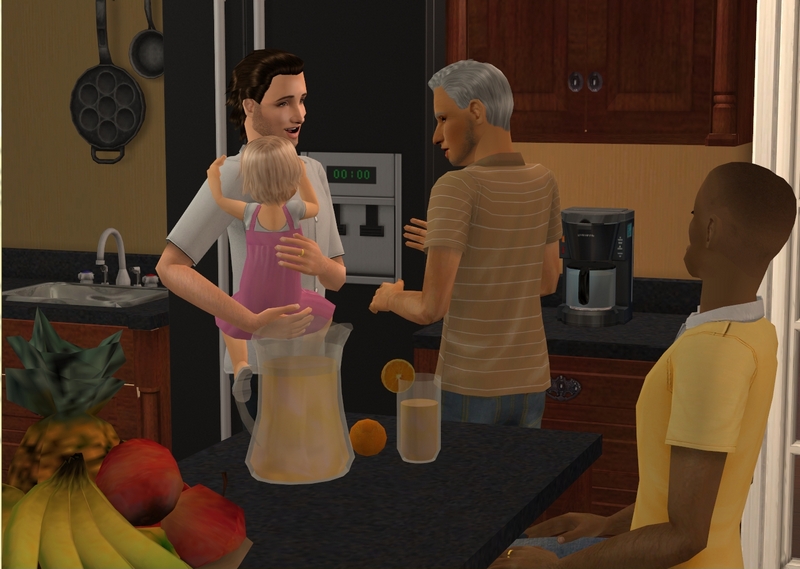 She's so, so shy. Painfully shy, almost, which is the same way I'd describe Aaron. Even now, she sometimes hides her face when someone tries to talk to her.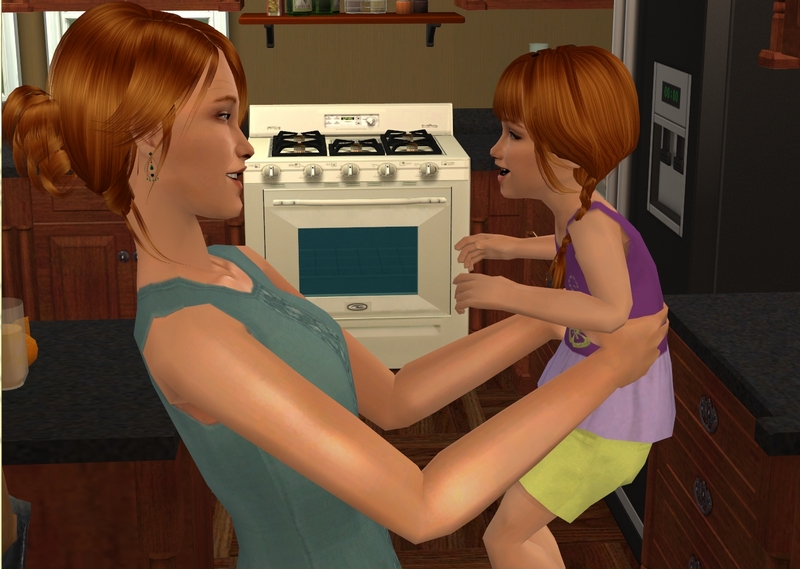 Amy warmed up to us quite quickly when she first joined the family but we've had to work a bit harder with Natalie.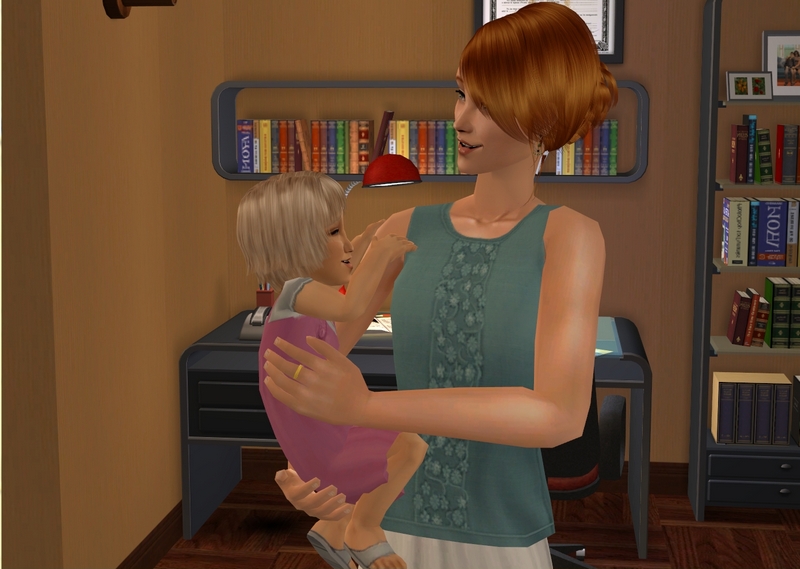 Finally though, Natalie is getting comfortable with us. We can't imagine not having her in the family now.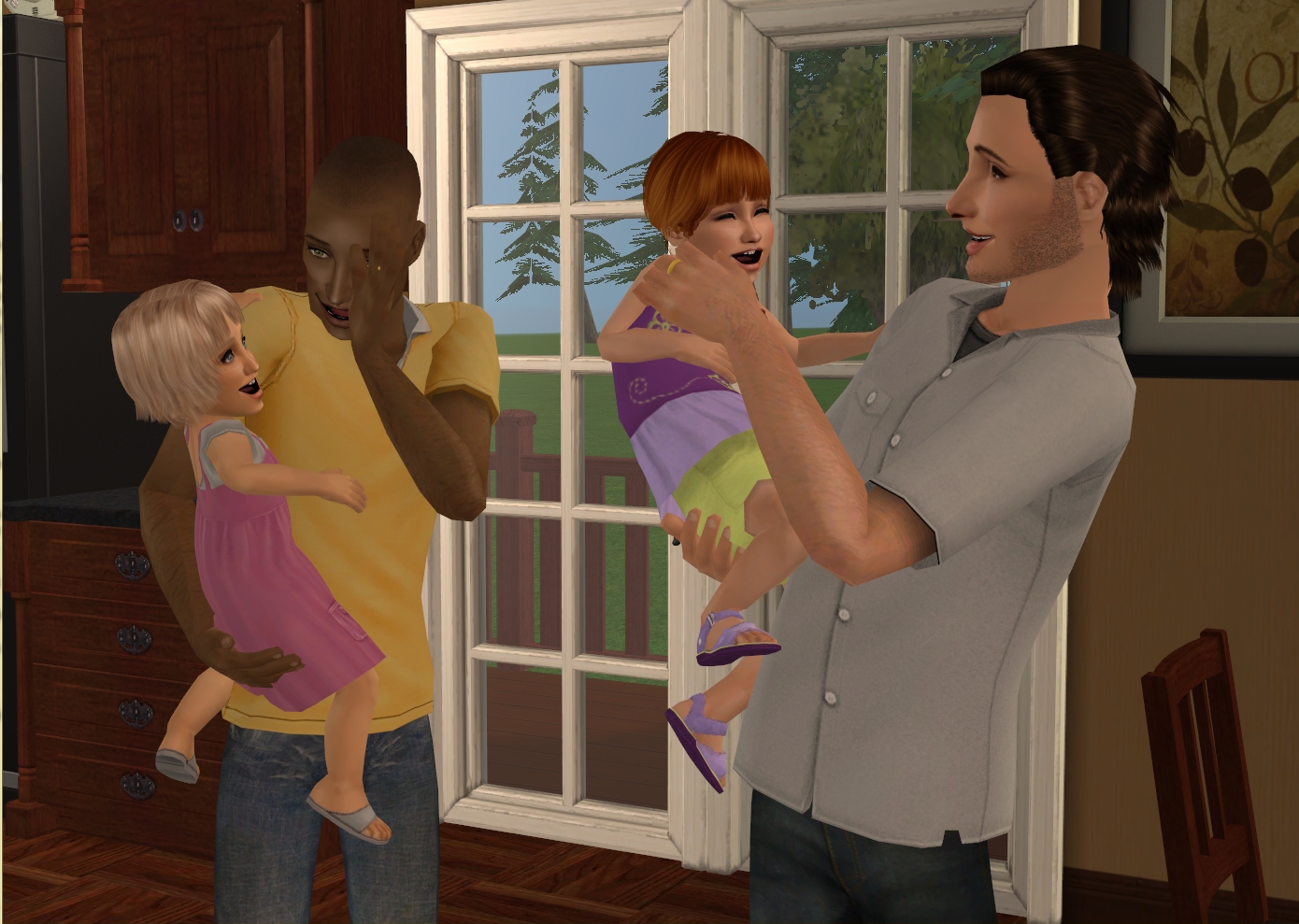 Aaron and Calvin are so elated. They've made such a lovely little family for themselves.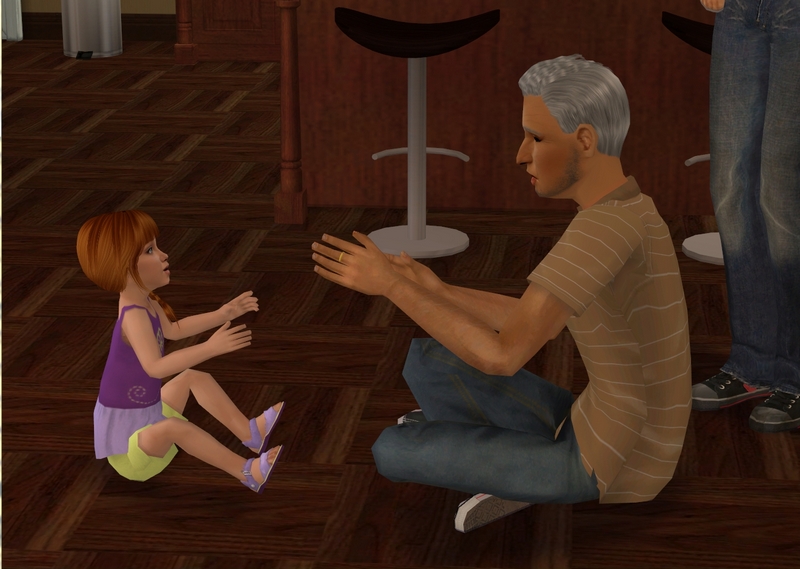 The girls are growing up so fast. Amy will be 4 in January, which I can't believe.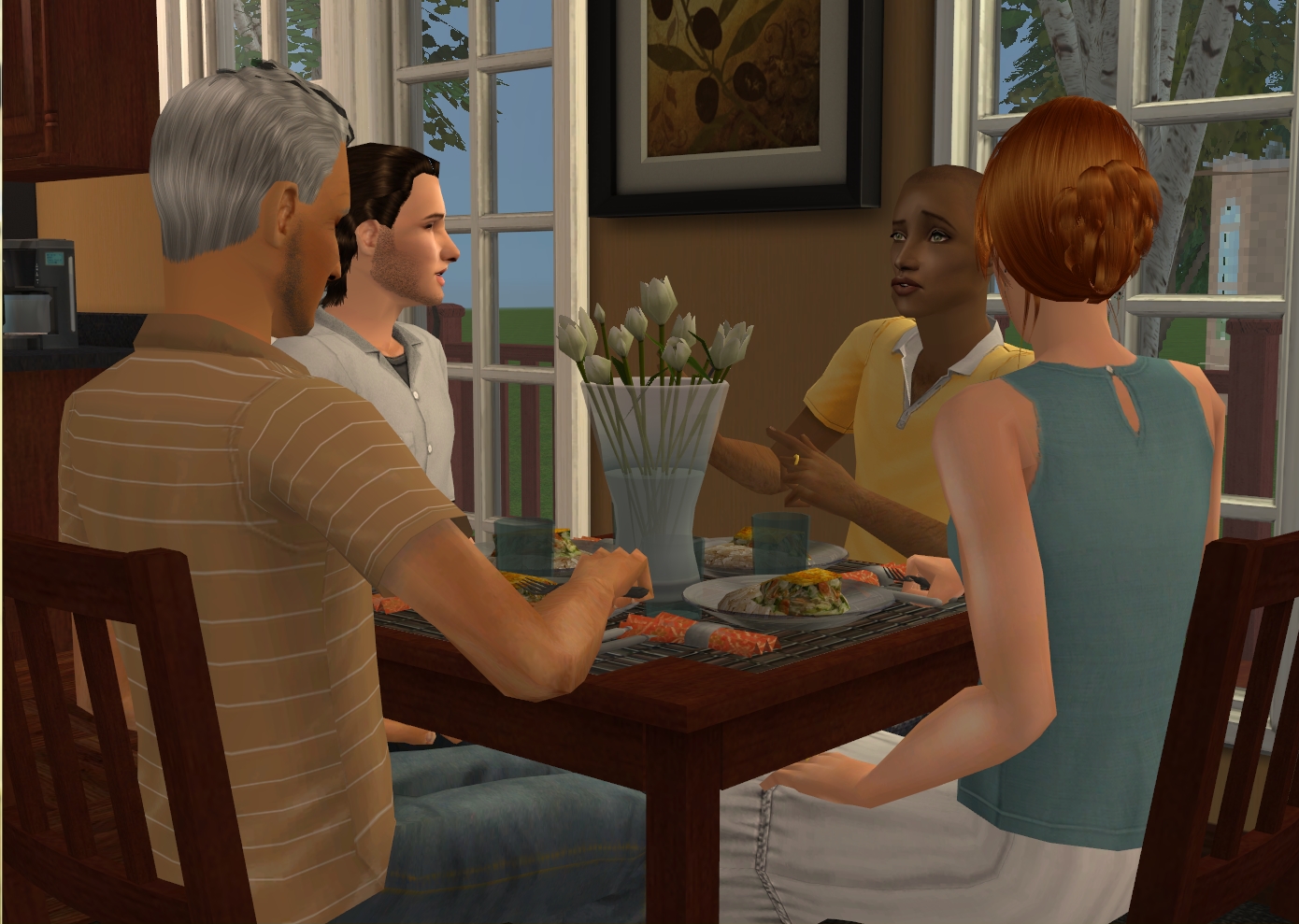 At the moment, Aaron and Calvin are getting ready to send Amy to pre-school. She'll start not long after her birthday, in February.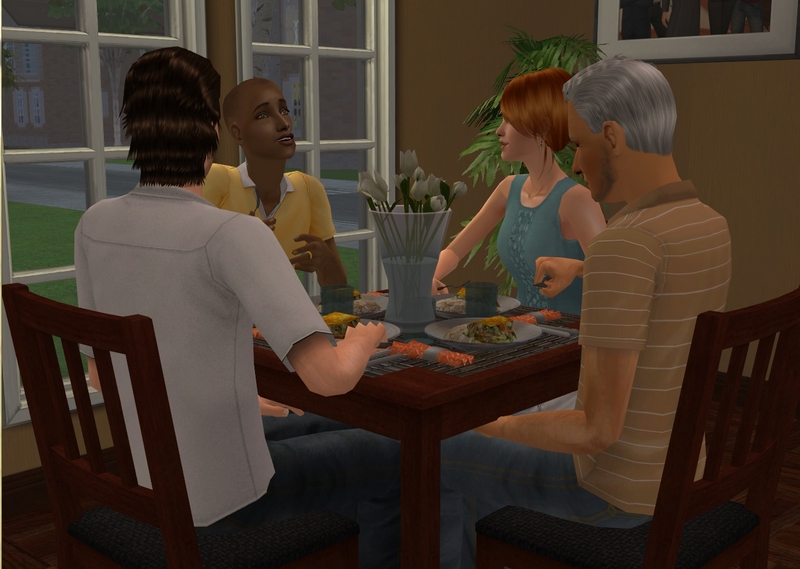 They're getting a bit nervous about it, which is natural. It's hard to send your little ones off to school for the first time.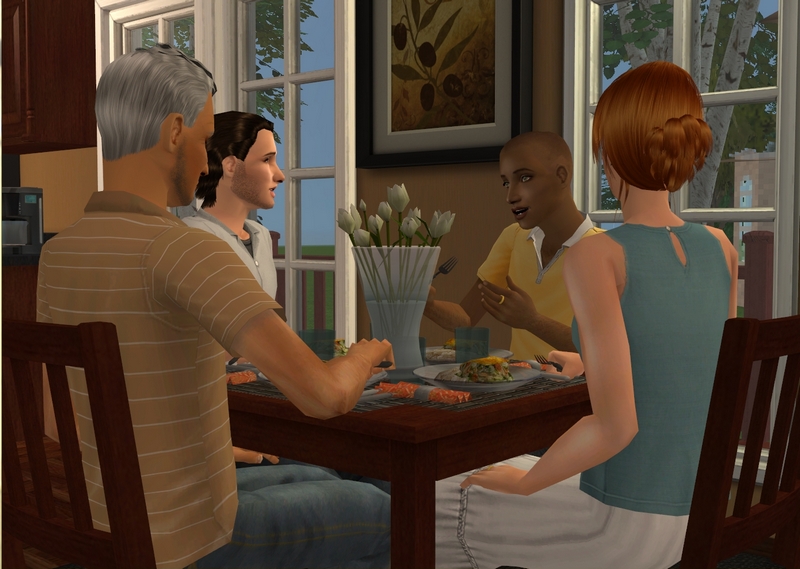 Calvin is going to find it more of an adjustment than Aaron. Aaron works a standard work week but Calvin is home for three days in the middle of the week. Up until now, he's spent all that time with the girls and now it'll just be him and Natalie.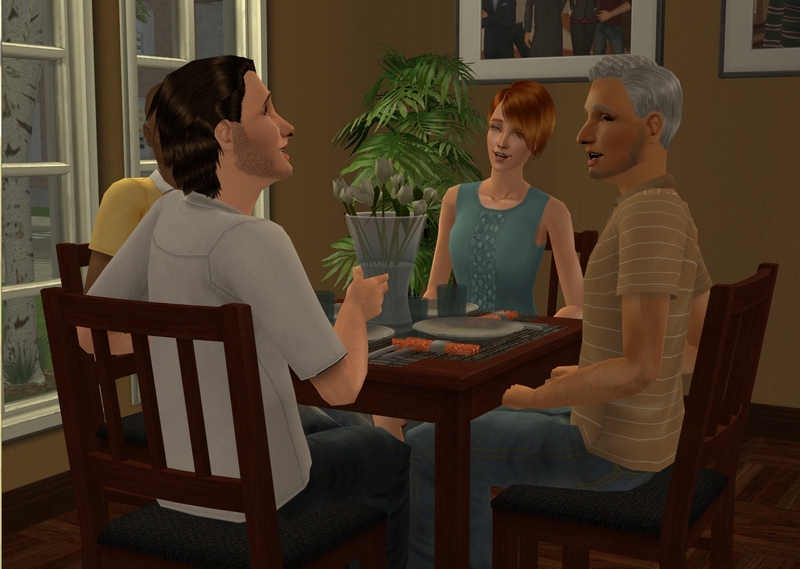 Amy hasn't had much experience being cared for outside of the home, so they're worrying about that too. She's going to be just fine though, I know it. Her cousin Willow will start school at the same time, so they'll have each other.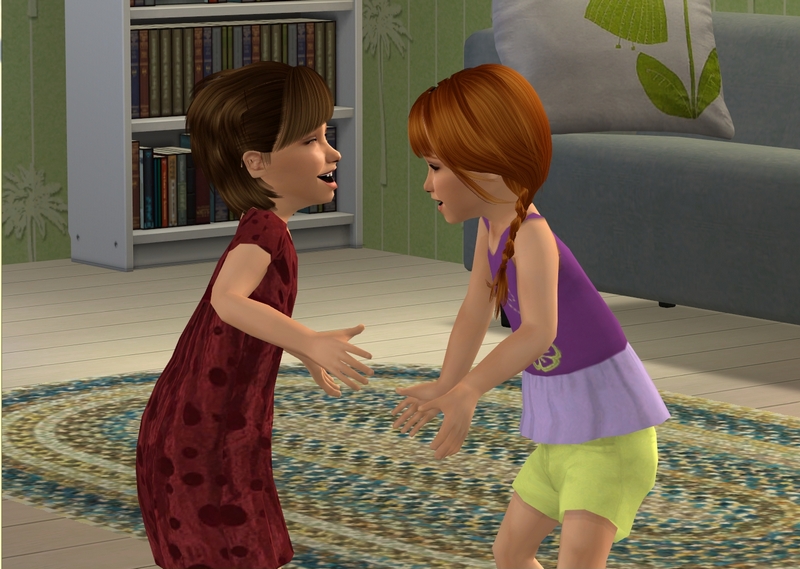 Amy and Willow get along so well too, so I think they'll absolutely love going to school and getting to see each other every day.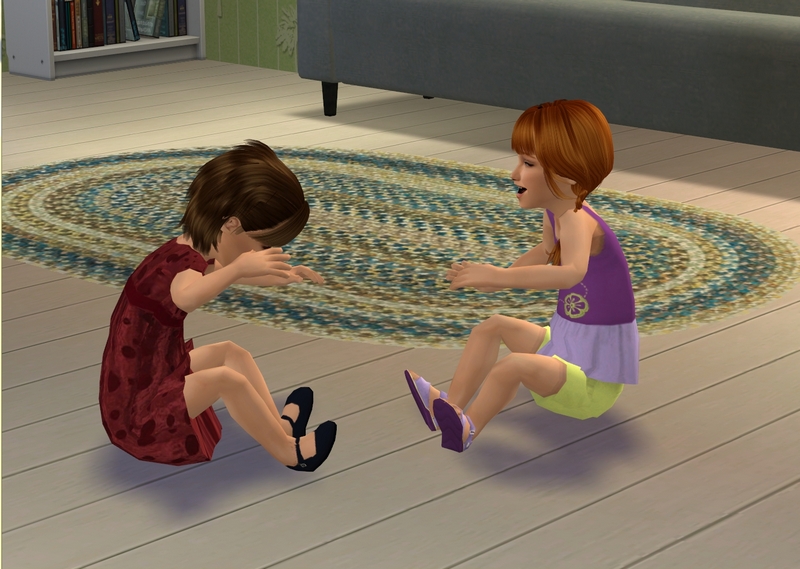 Aaron and Calvin do a lot of reciprocal babysitting with Ethan and Maia, partly so the girls can spend more time together.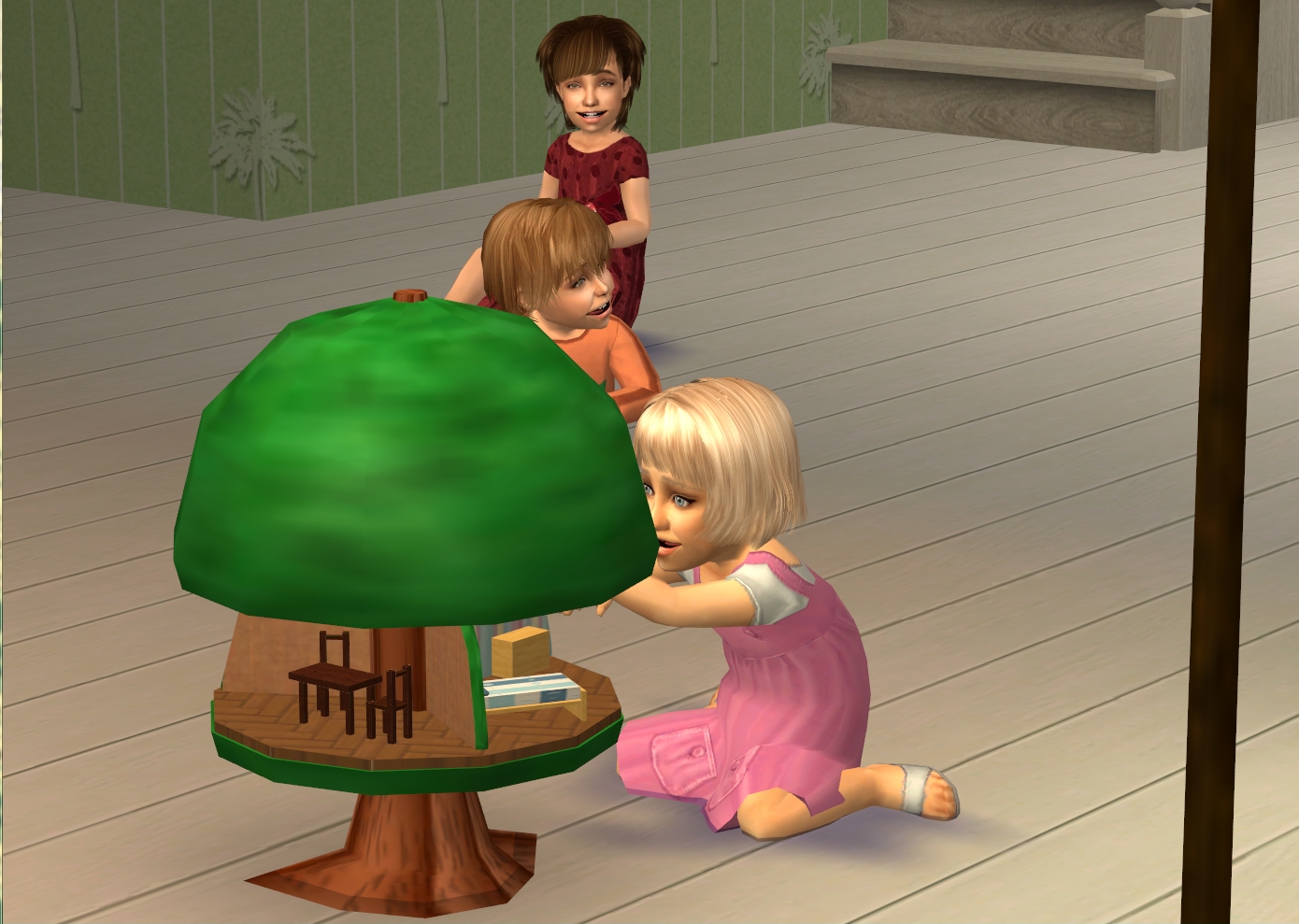 They're trying to get Natalie used to being around kids other than Amy but at the moment, she still prefers to play by herself most of the time and doesn't pay much attention to River or Willow.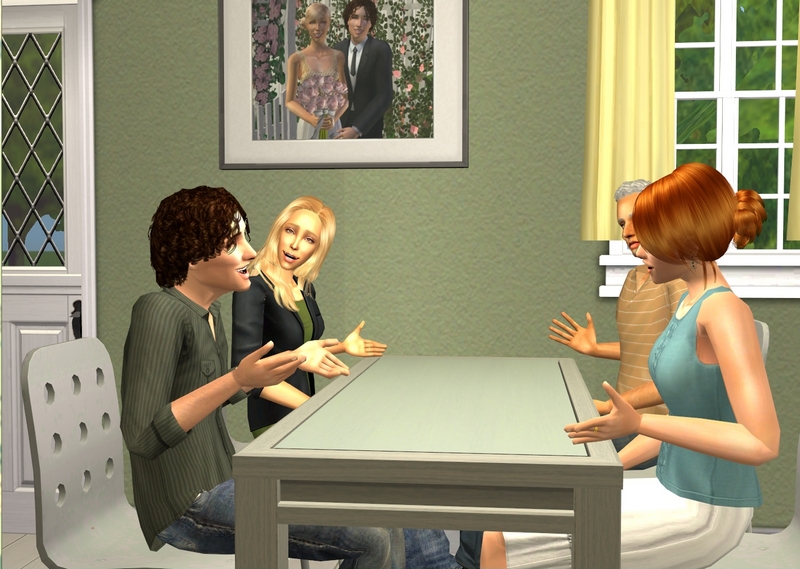 Last time we visited, Maia and Ethan told us they'd started trying for a third child.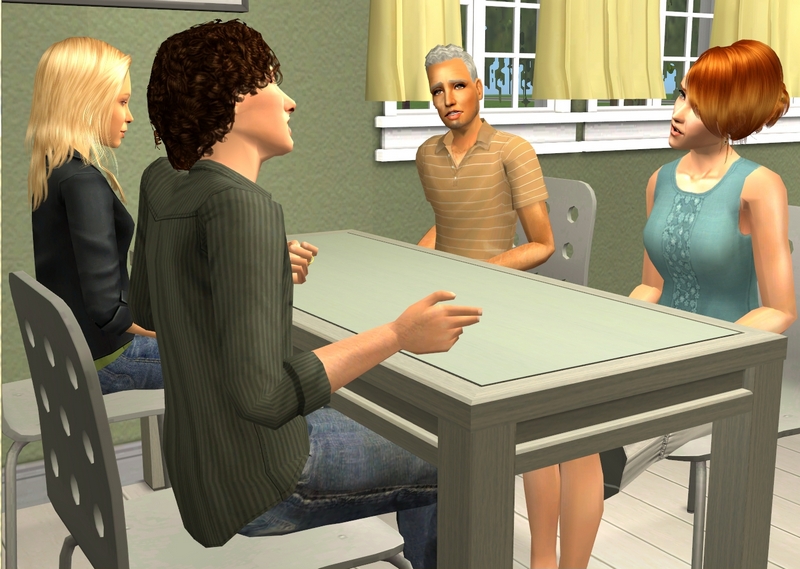 I was quite surprised to hear that because I thought they might have been done after River was born.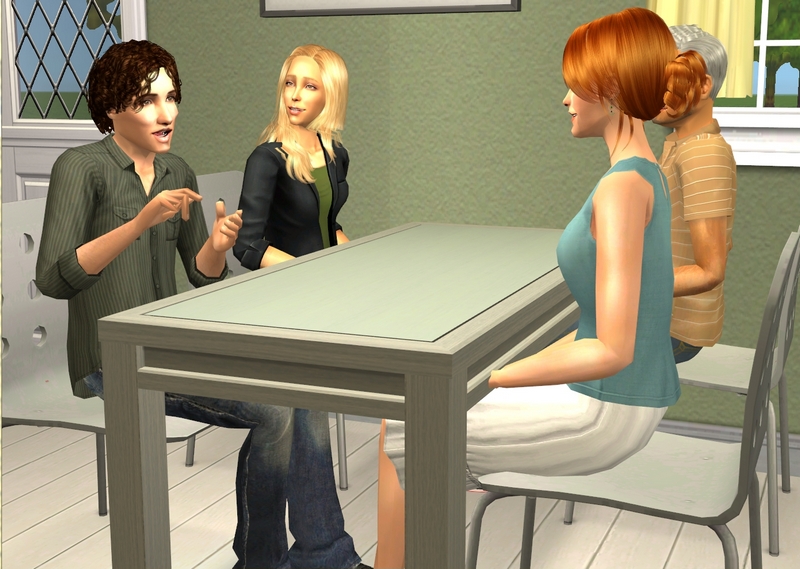 They'd been going back and forth about it for a while but given Maia will be 37 next year, they finally decided they didn't have the luxury of waiting a few years and then seeing how they felt about it.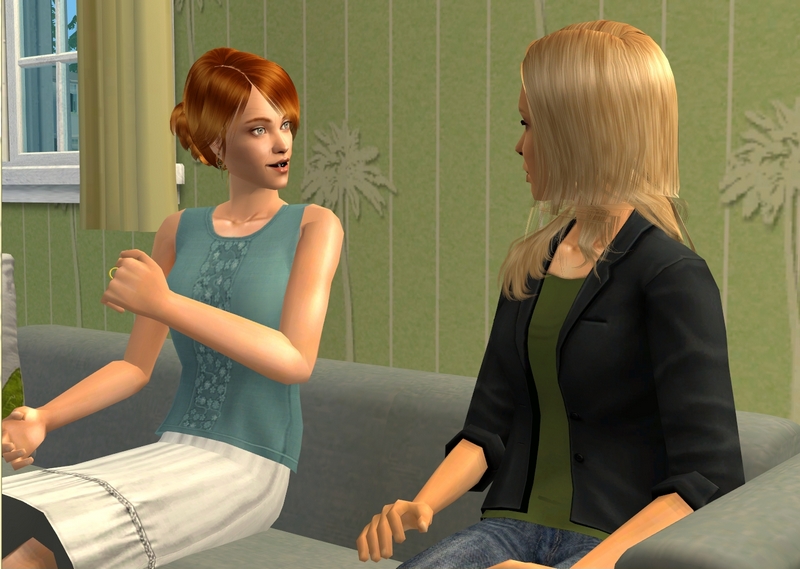 I hope they're successful, because I know it's not a given. I had Aaron and Ethan in my 20s, so I alway fell pregnant fairly quickly. I don't know how long this could take for Maia.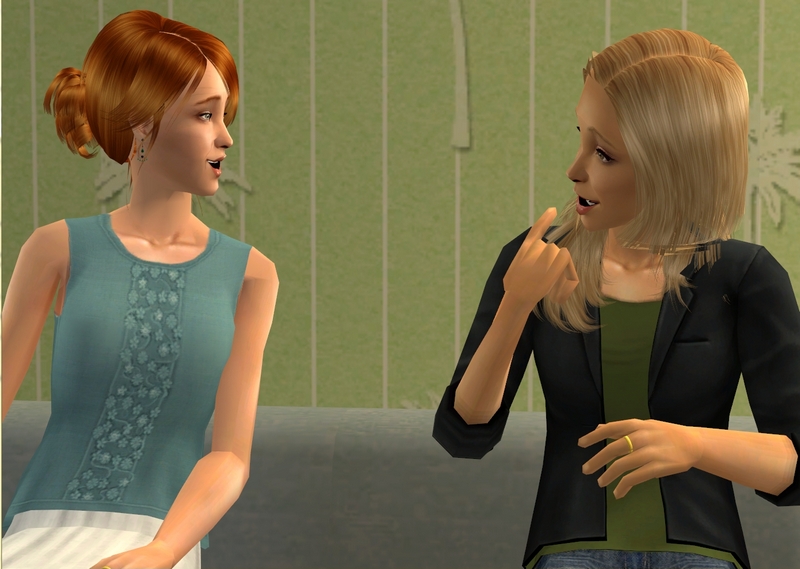 They're both quite optimistic about their chances though, so I'm going to try to think that way too.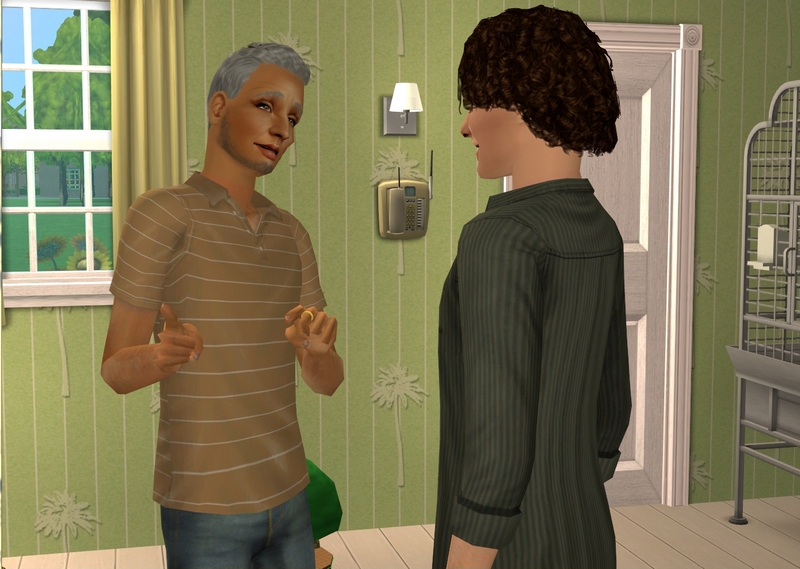 Deep down, James is happy for them too but he's concerned about them as well. He's worried they don't have enough room in their house for another person and that they don't have enough money to move either.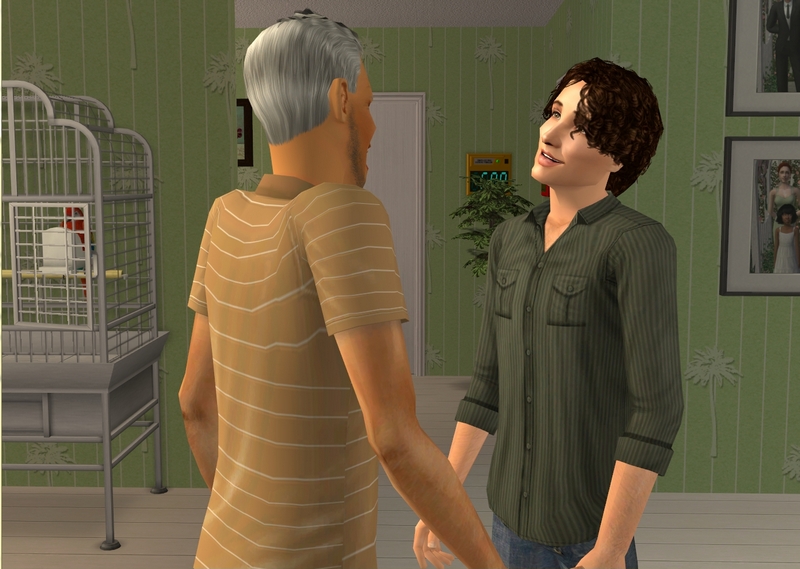 Ethan and Maia are just not the types to stress much about money. They just go with the flow but James think they should build up more of a nest egg before they have another child.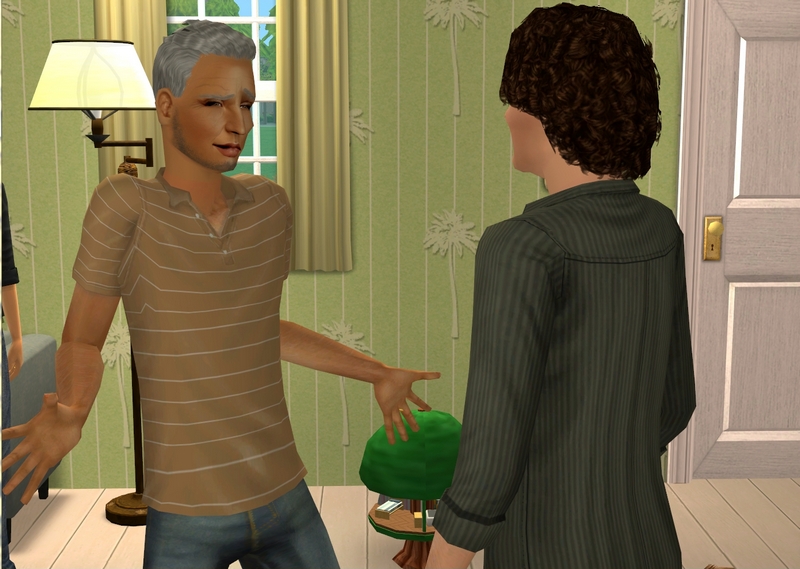 It's not something James understands at all but as long as Maia and Ethan can put food on the table, they're happy. In their view, a nest egg is nice but not necessary.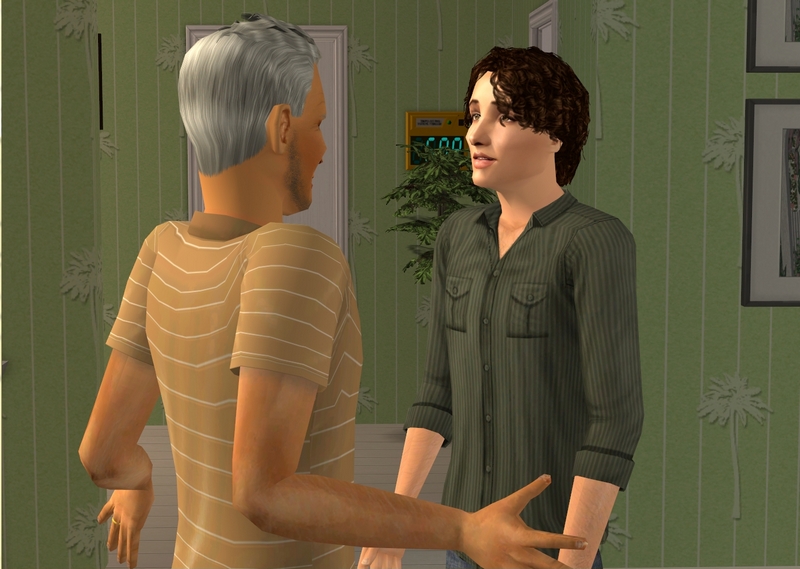 James doesn't need to understand completely though, as long as Maia and Ethan are on the same page.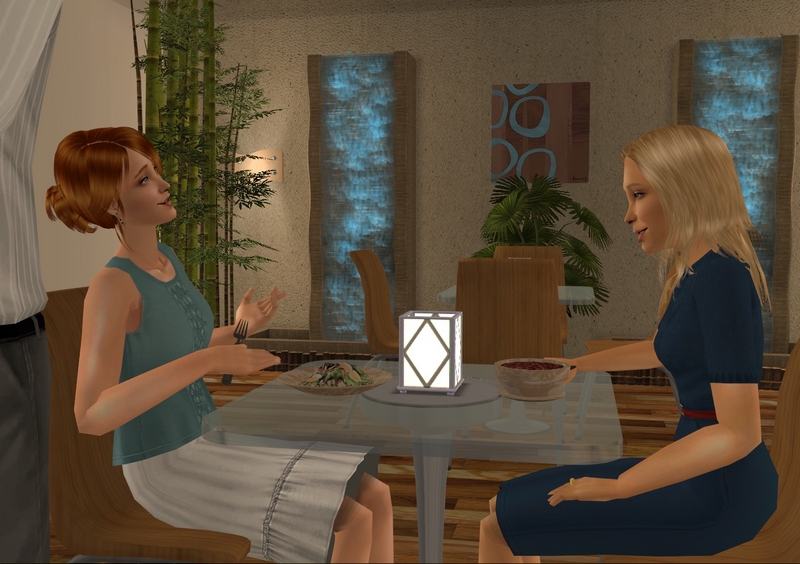 And from what I can tell, they are. I meet up with Maia every now and then when we both have time at lunch and she'd tell me if they were arguing.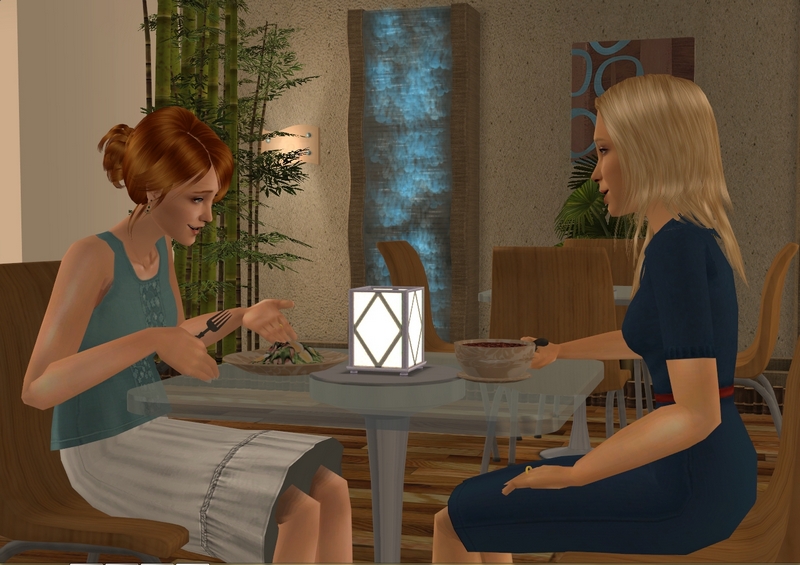 I really enjoy our catch-ups, when we can swing them. It's been very nice getting to know Maia away from James, Ethan and the kids.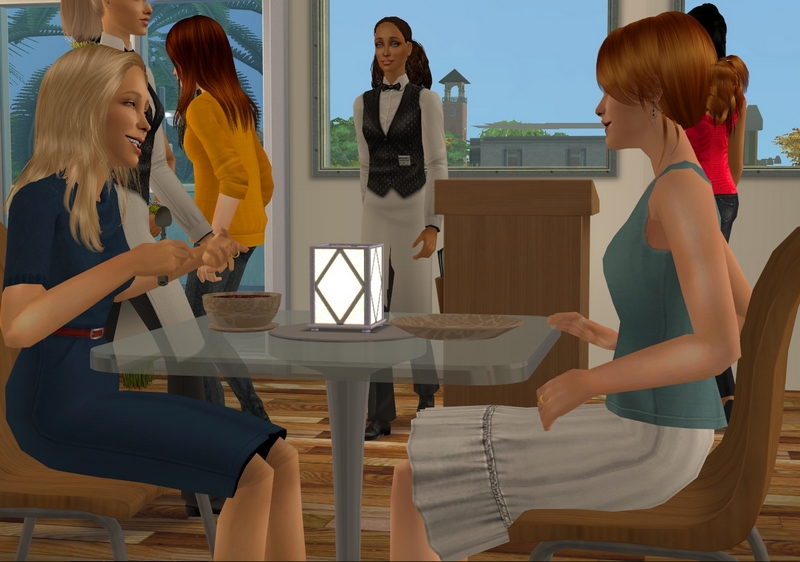 My mother-in-law
is lovely but we've never been particularly close, so being so friendly with Maia was not something I was expecting.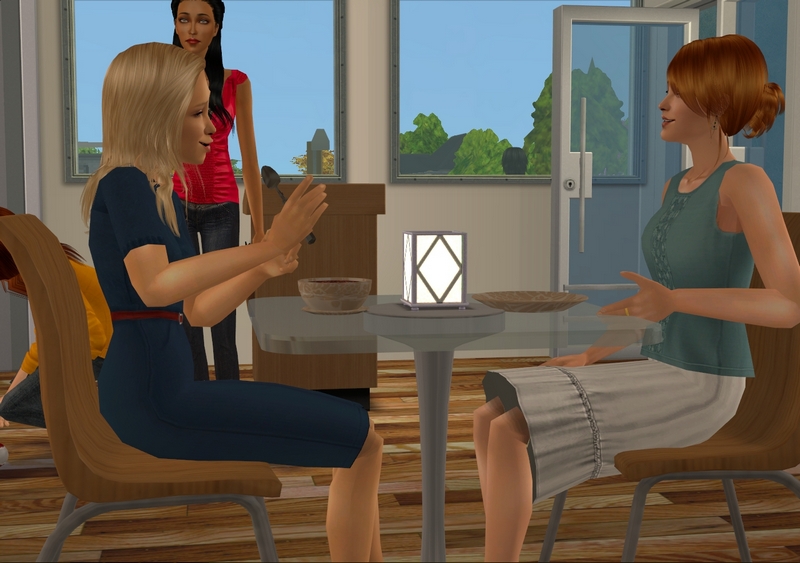 I'm so glad about the way it's turned out though. I couldn't ask for a better daughter-in-law.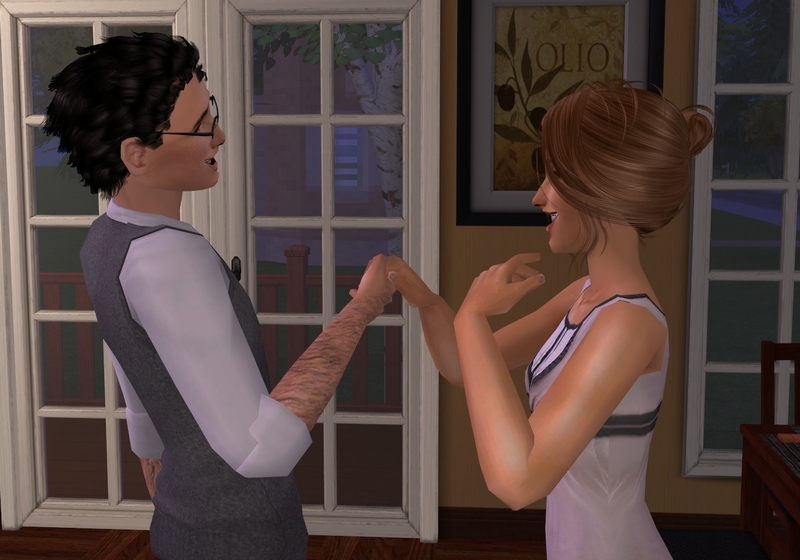 Lila could end up my daughter-in-law one day, seeing she and Connor have seemed quite serious and stable for a good while now.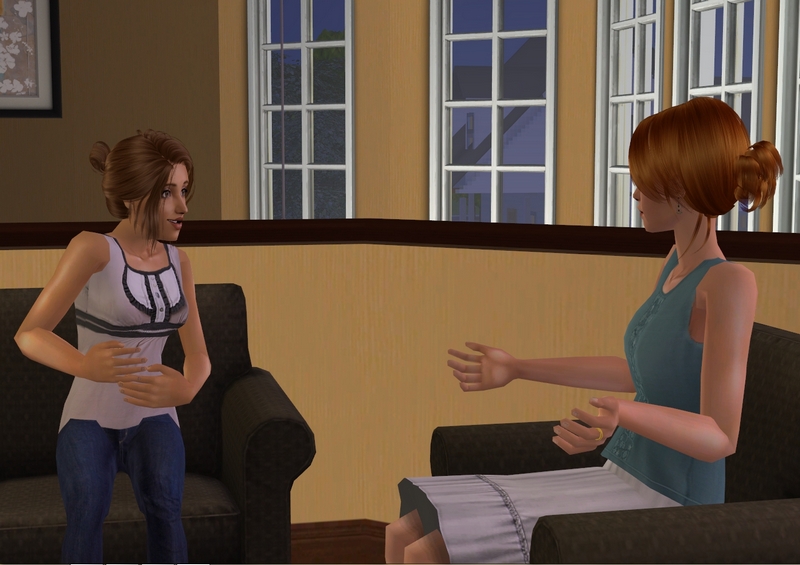 I'd love to have the same kind of relationship with her as I do with Maia but I think we're just too different.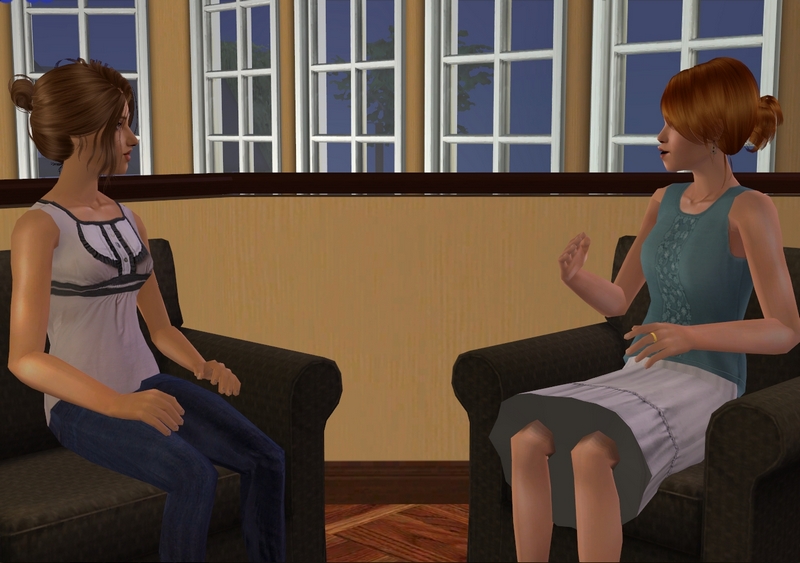 After we've exhausted all the options for small talk, we're usually not left with much to talk about.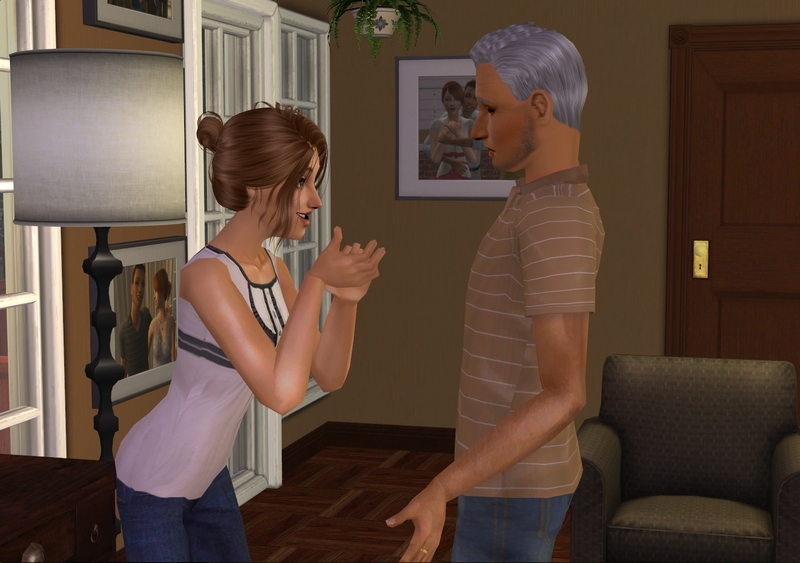 James adores her and I think the feeling is mutual. Lila is very keen to advance at work, which James admires.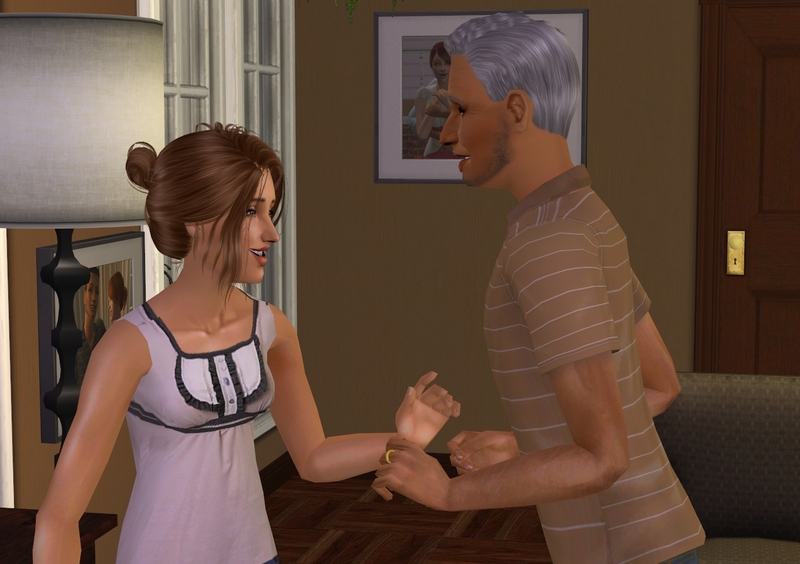 James has been in business for over 30 years now, so she laps up any piece of advice he can give her.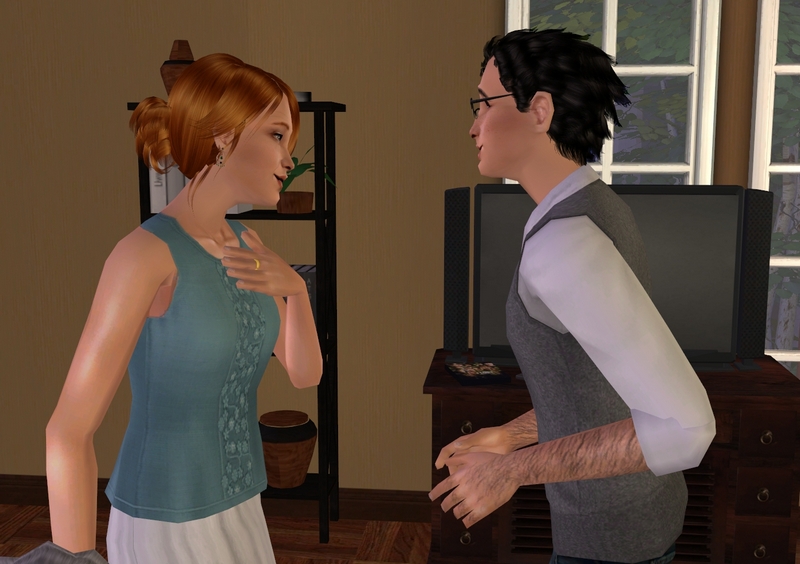 I'm still hoping Lila and I will find more in common as time goes on but for now, I'm just happy Connor is happy.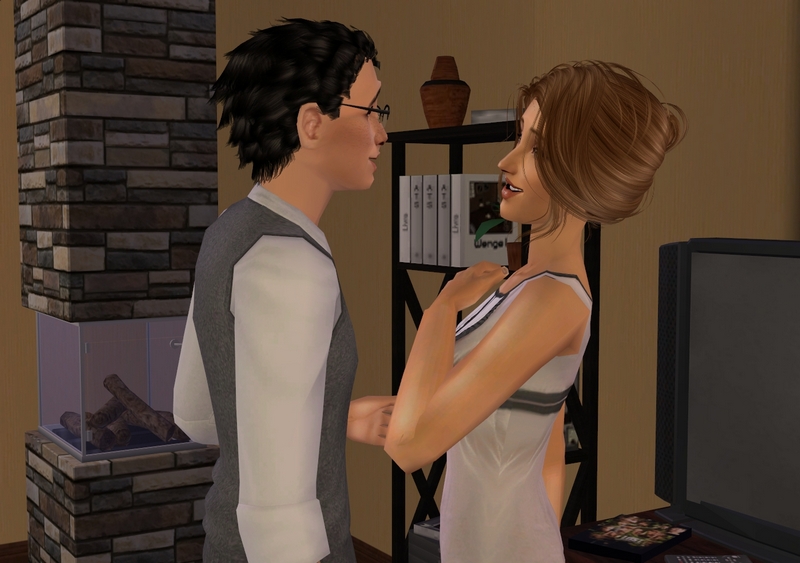 I wasn't sure I'd ever see Connor with anybody the way he is with Lila. I'm so glad they got together.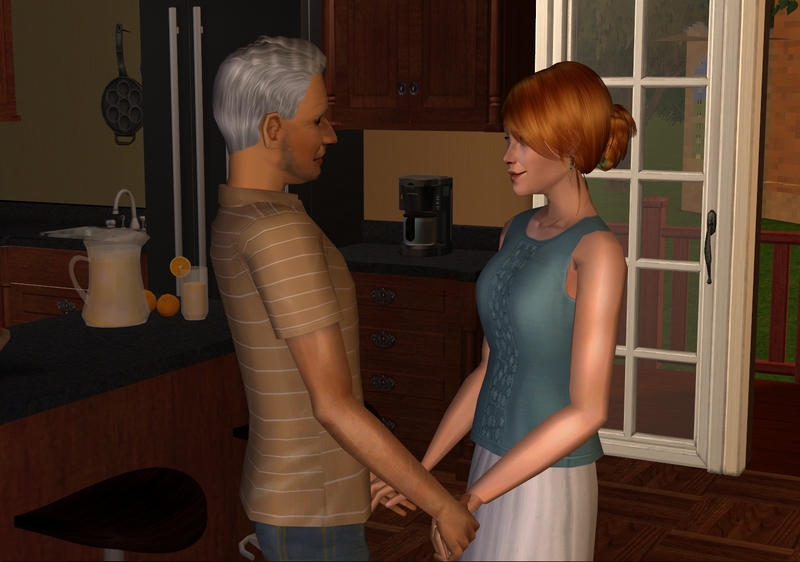 My birthday was at the beginning of this month and I'd received some presents on the day, so I really wasn't expecting anything else. James had other ideas though and booked a weekend away in Three Lakes for us, as a belated extra birthday gift.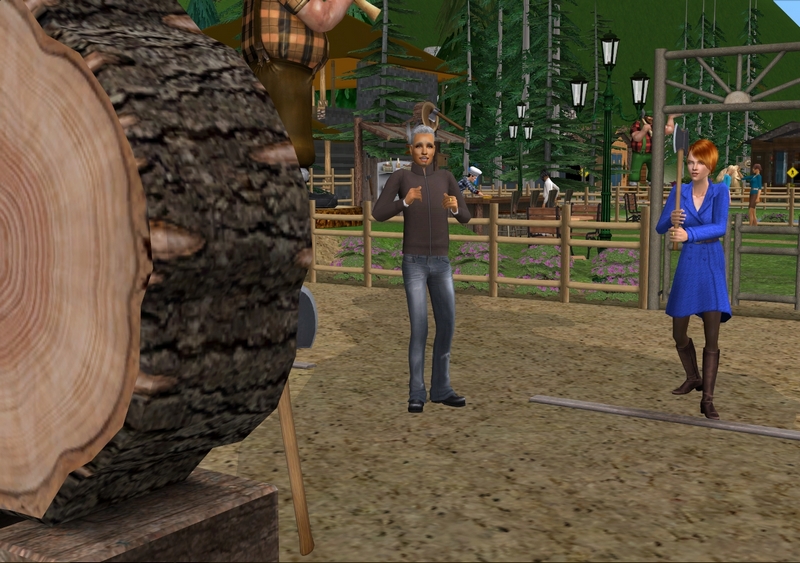 It was freezing up there but the whole point of going there is to enjoy the great outdoors. I definitely wasn't going to let cold temperatures stop us from enjoying our vacation.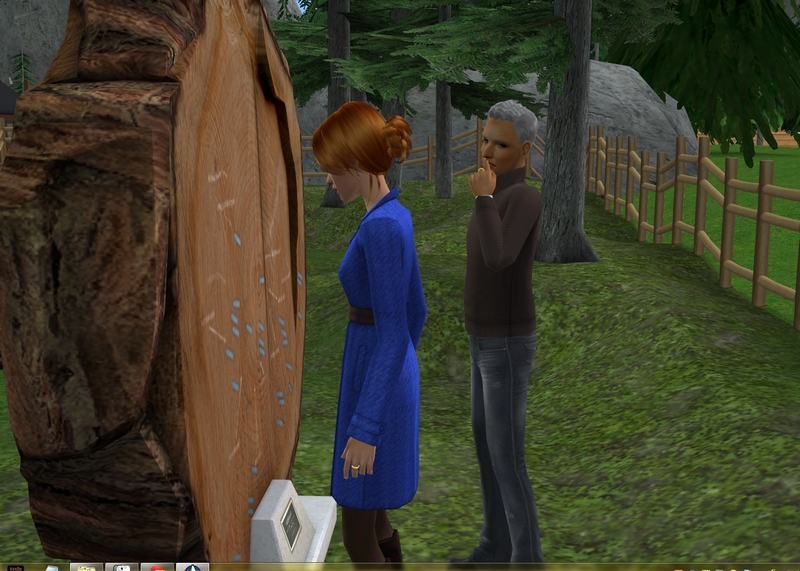 There were too many things to do and see to stay inside. It was such a gorgeous place and I really want to go back one day.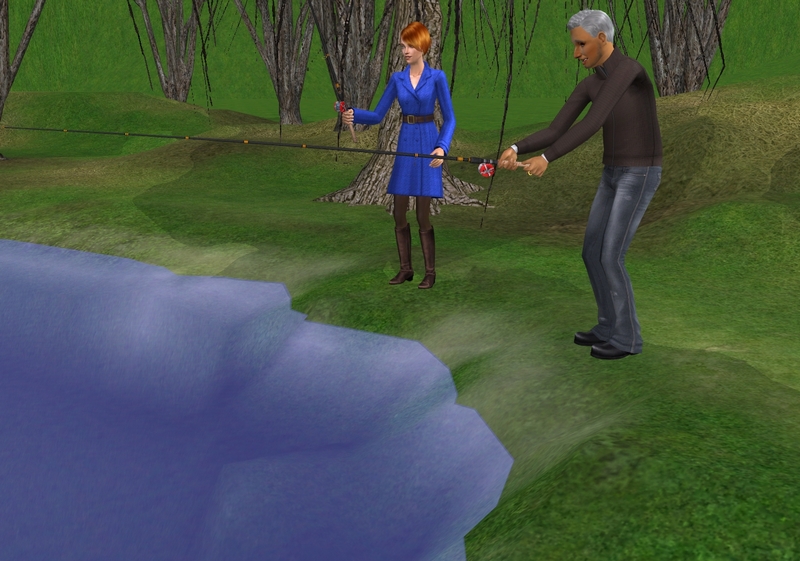 We went fishing, which I really enjoyed. I haven't had many opportunities to try that out but I'd like to go again sometime.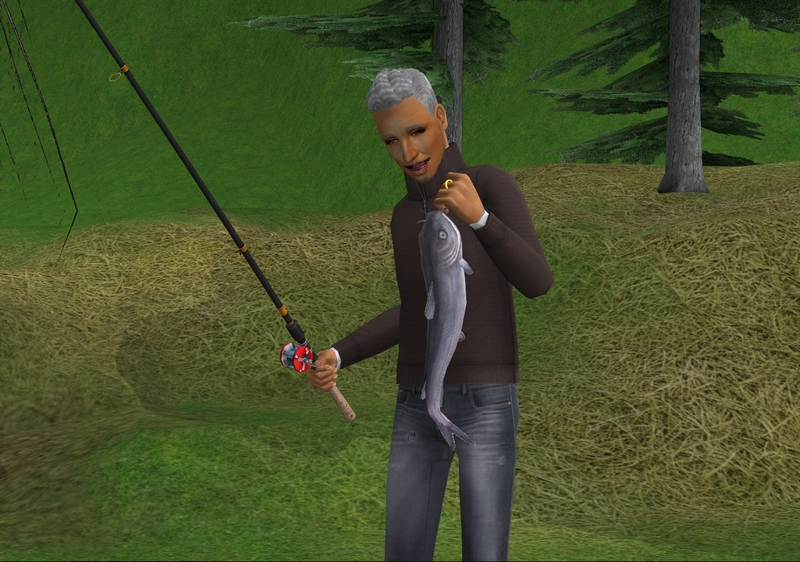 James was much better at it than I was though!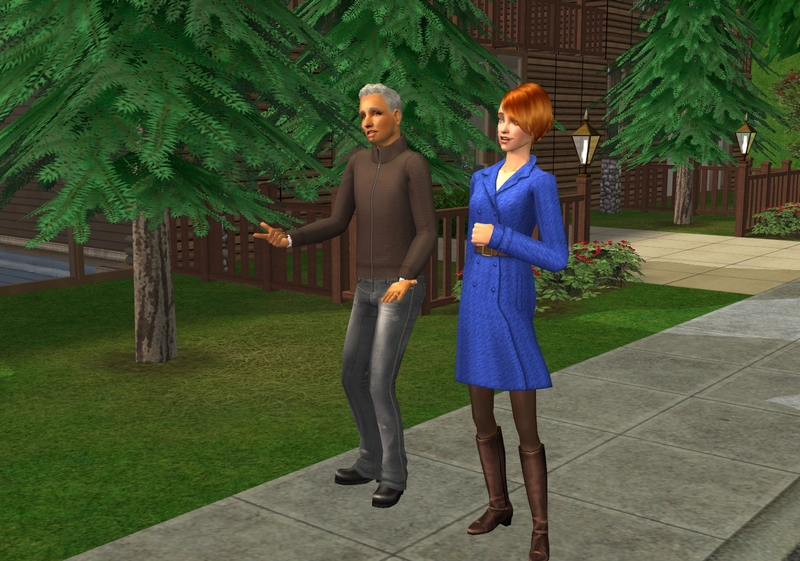 James had already been to Three Lakes for spring break, back in college. He found it hadn't changed much and was able to show me around a bit.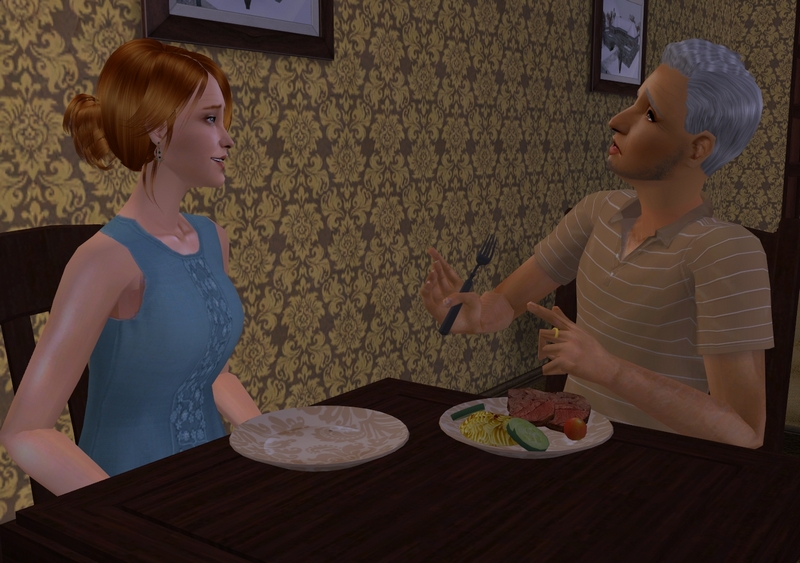 He and his friends camped out then but we're a little bit better off than we were back then, so we stayed in a very nice hotel.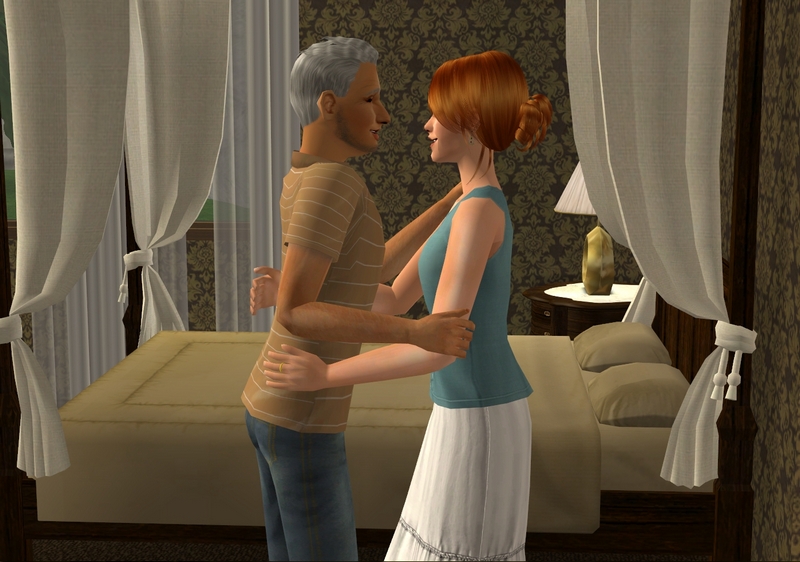 I actually wouldn't have minded sleeping in a tent but I knew James wouldn't do anything like that these days. We're probably both getting a little old for that now anyway.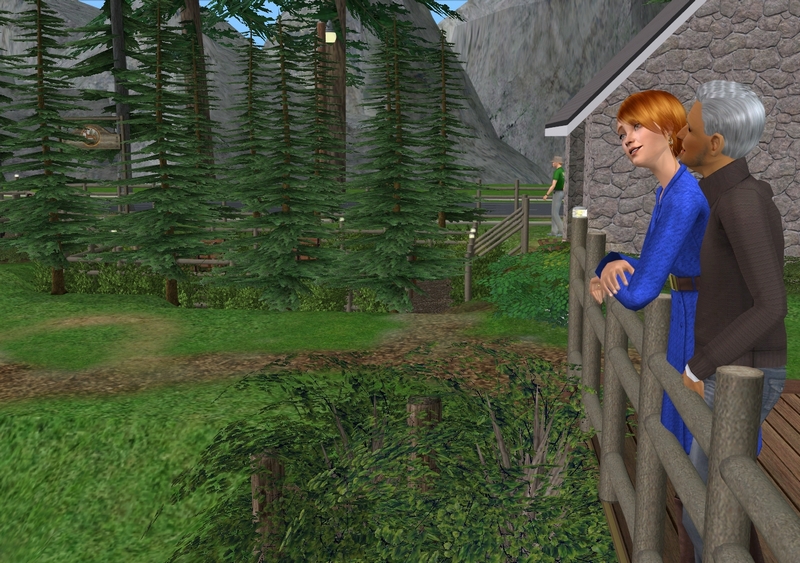 We had such a wonderful trip! I've been trying to convince James to buy a vacation house there so we can go back more often but I know my chances of that are approximately zero!
Extras:
I took a few extra pics I didn't end up using when Amy and Natalie came to visit their grandparents.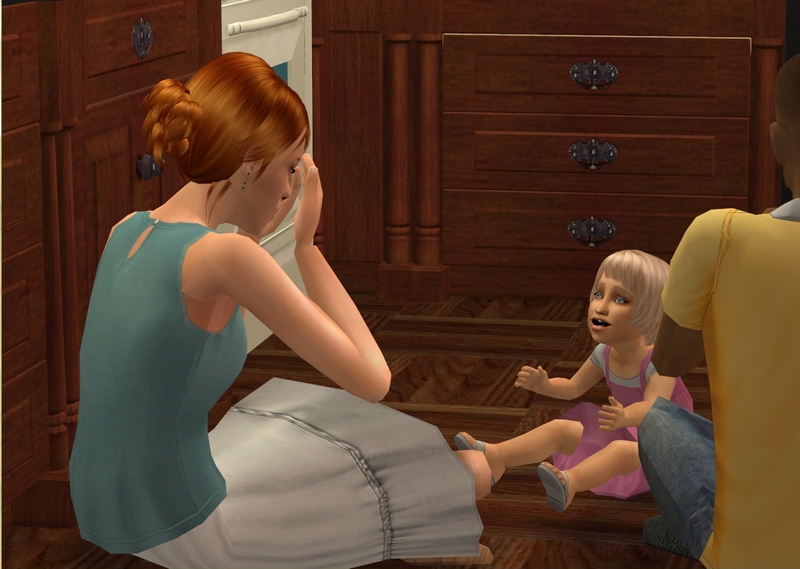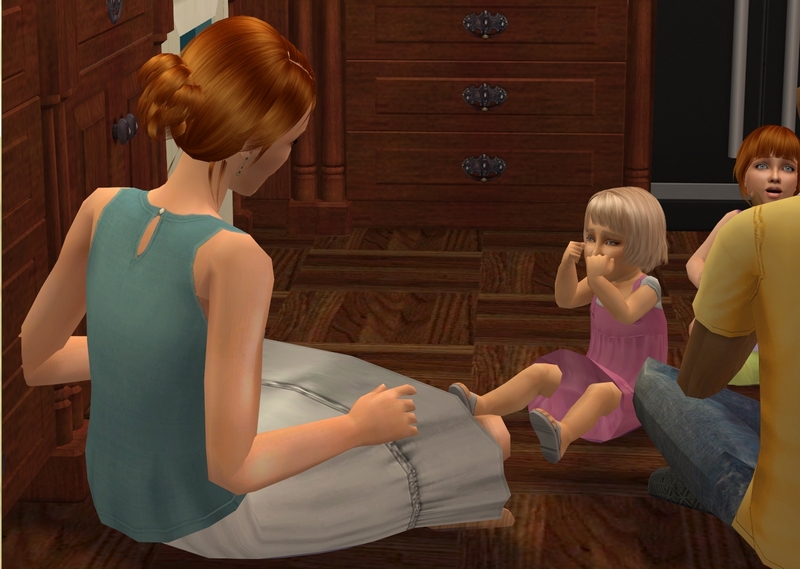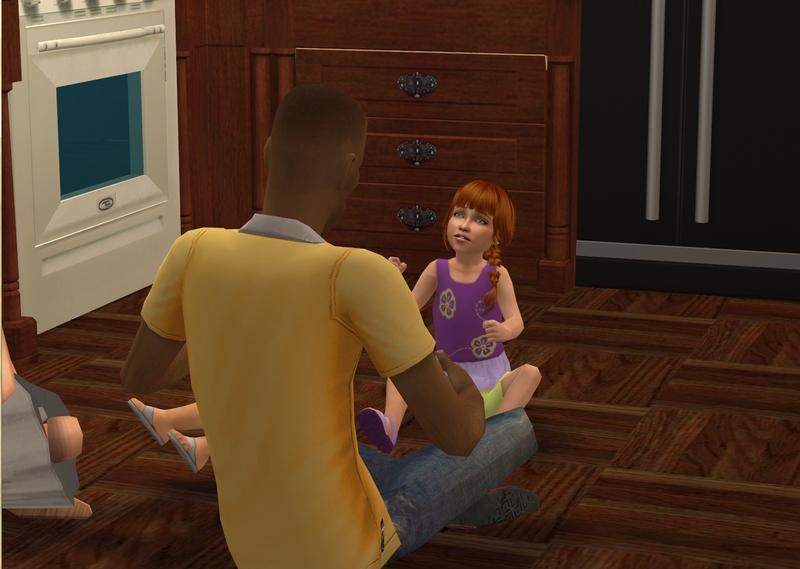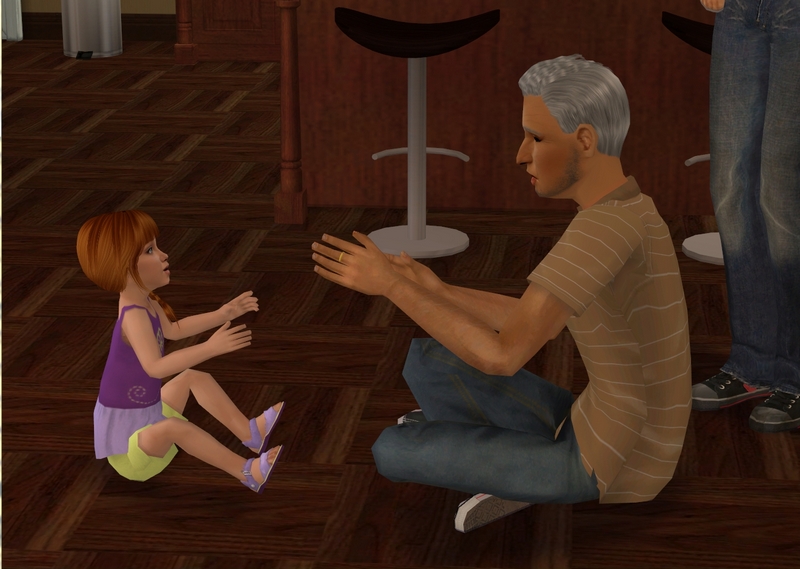 It was all autonomous, so I had to capture it!



Notes:
Title is from Camellia by Verbena.

Another holiday, because James and Madelyn are quite well off and certainly have the money for it. James is still a cheapskate though, so no vacation house for Madelyn any time soon. ;)

Maia and Ethan tried for a baby! Yay! They weren't successful but it was just their first try, so we'll keep our fingers crossed that they're luckier next time. I would love Maia to have a mini-Maia. I might as well try to get that nose in another time, just in case it dies out completely with River.

Two more updates until the end of the round and I can't wait! This round feels like it's been going forever, lol!