Round 32: June 2036 (Winter)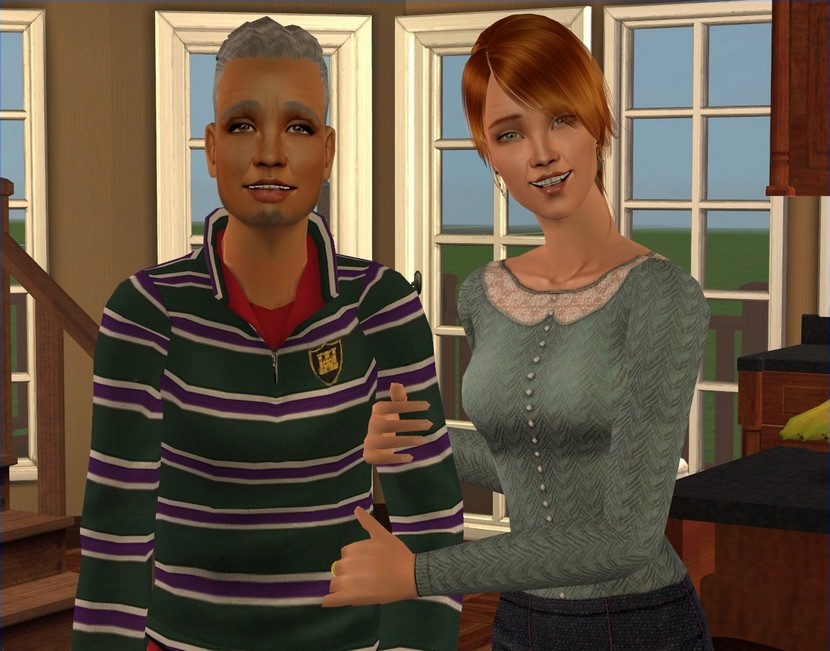 Narrated by James Novak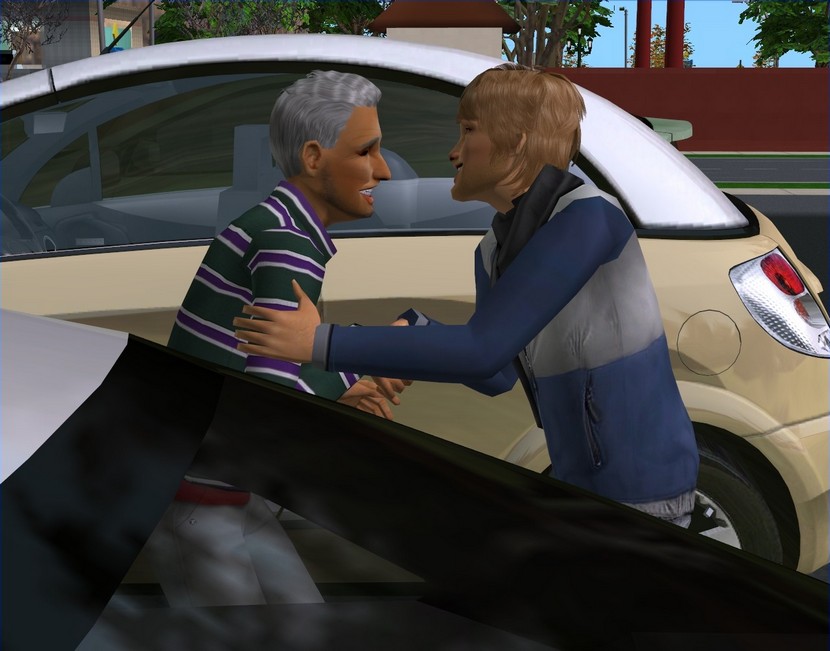 It's getting very cold in Sullivan but that hasn't dampened people's enthusiasm for wandering around outside at a car lot. Business at Novak Motors is still booming.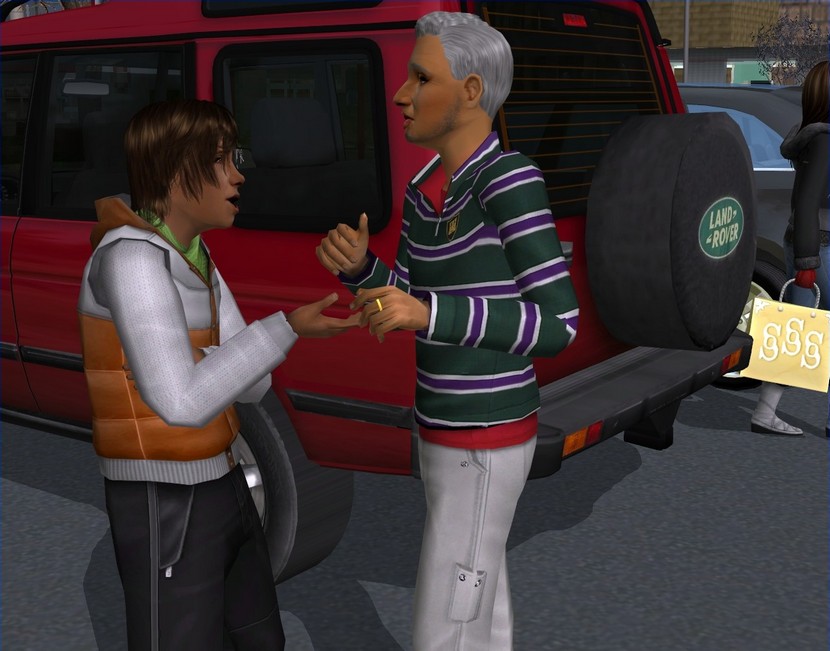 I wouldn't mind getting less business from kids who can't even drive yet but I don't have the heart to shoo them away. Maybe they'll remember my lot in a few years, when they get their licenses.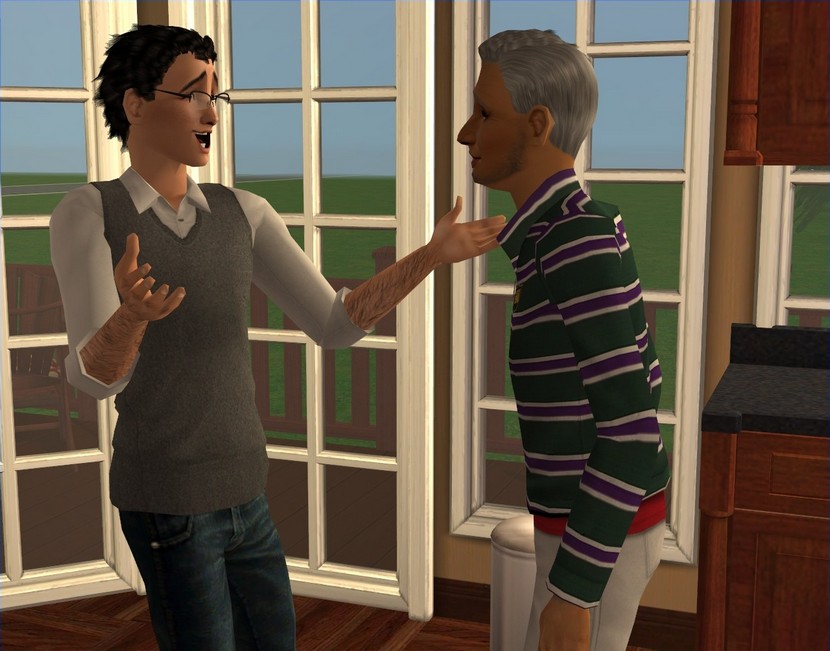 Connor worked at the lot for me a little bit right after graduation but he's happily working in crime scene investigation right now.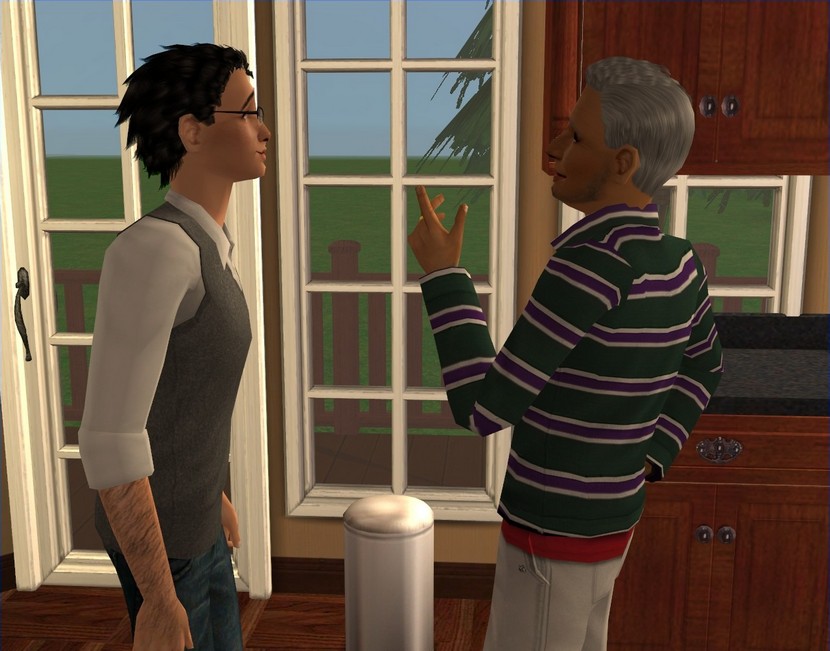 He never had any real interest in sales or business, though he's helped out the most, out of our sons.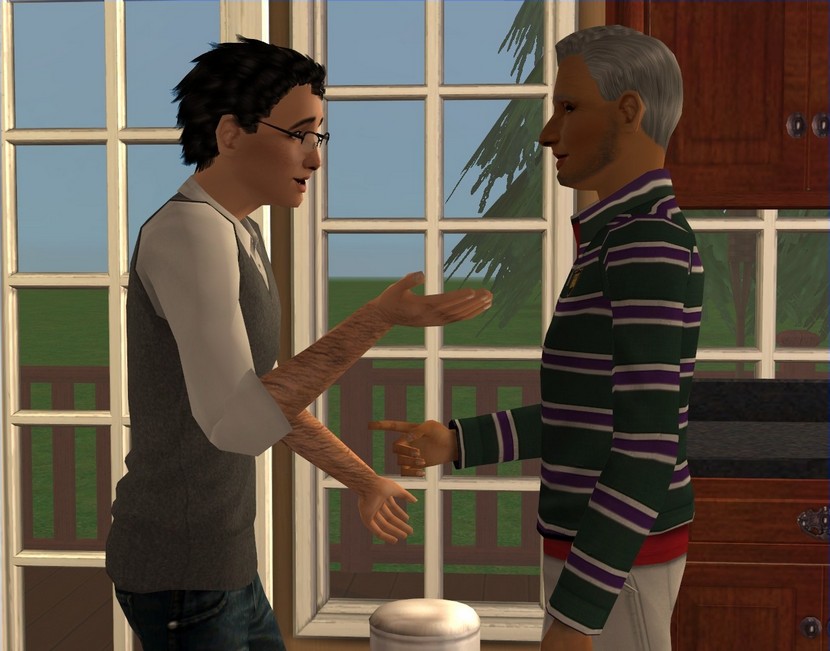 Connor has moved out of Maia and Ethan's house now and is rooming with his friend Josh. Their apartment is in Exeter, just a couple of blocks away from his girlfriend Lila's place.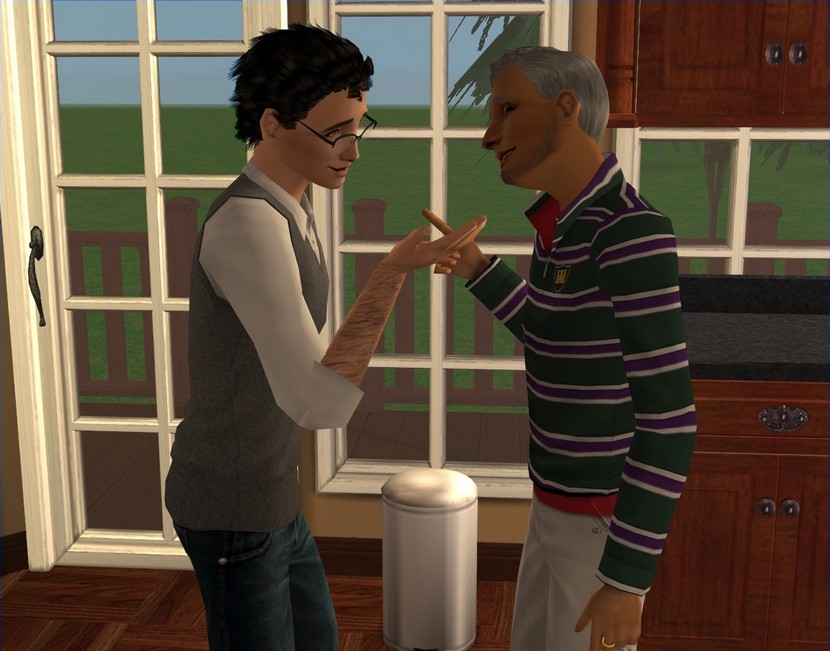 He's finding finances a lot tougher now, as his rent is a lot higher than what Ethan asked him for. I'm just glad Connor has always been sensible with his money. He might find it hard going but I don't need to worry about him burning through all of his cash.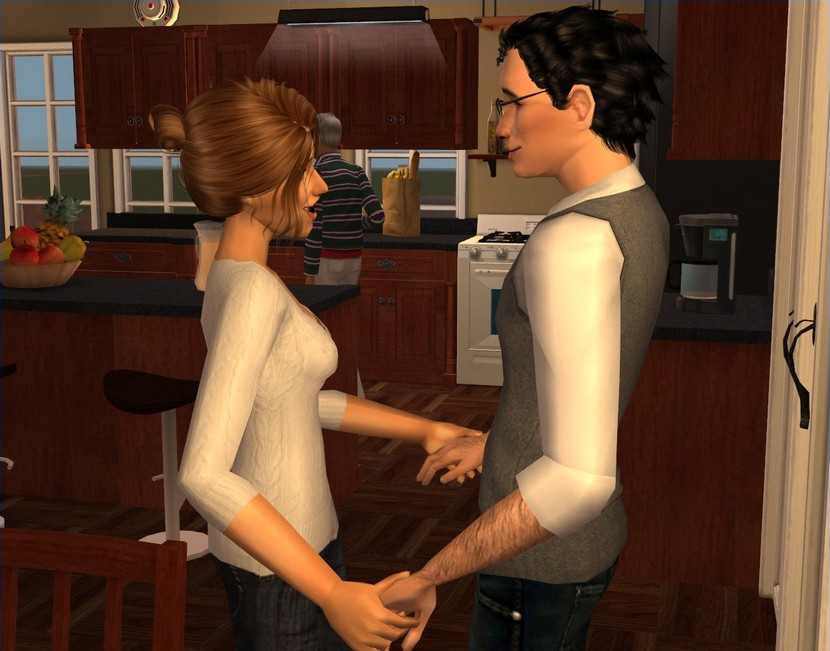 Ever since they got together, Connor's girlfriend Lila has been visiting with him more and more.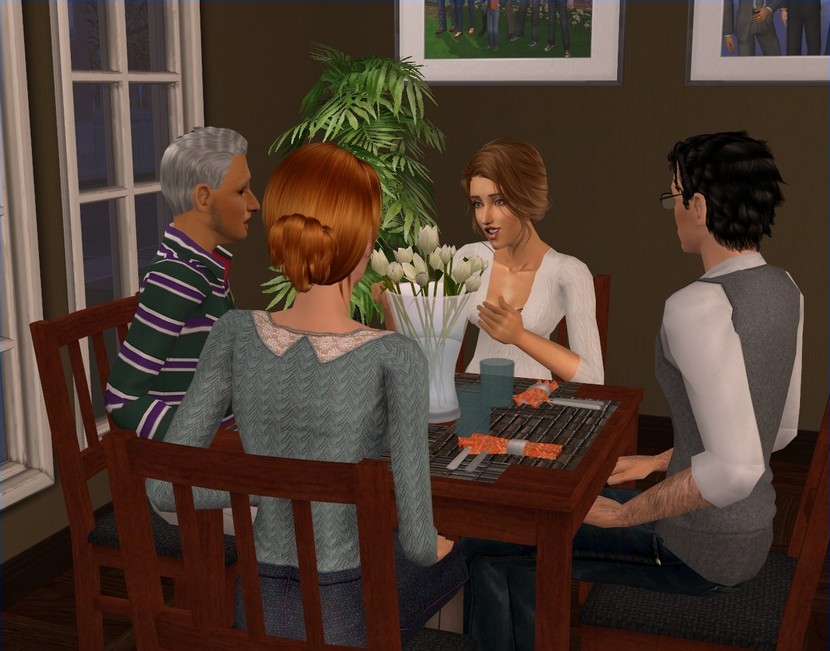 I'm actually Lila's boss, so if I'm ever scrambling for something to talk about, there's always work.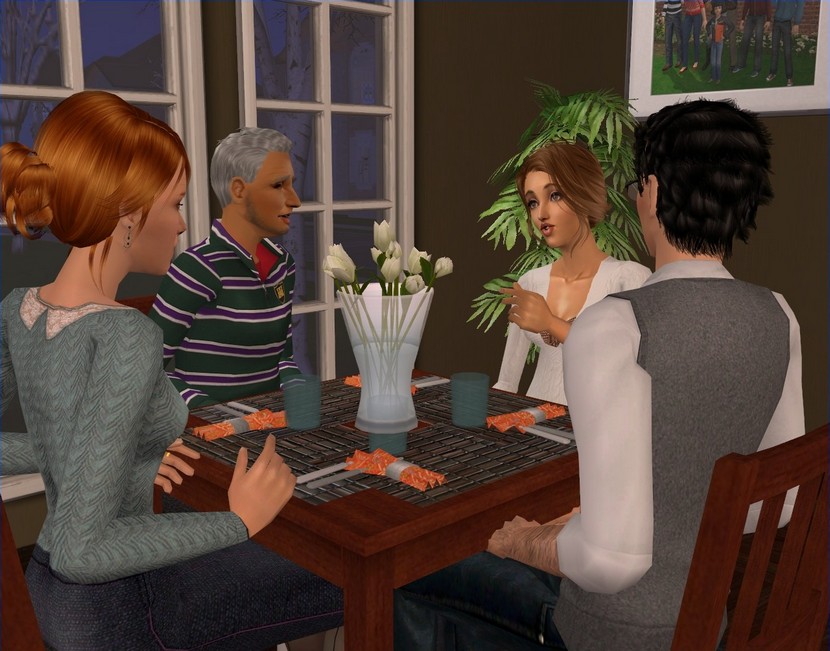 Lila talks about that all the time anyway. I'm sure she's after my job one day but I'll probably retire in a few years anyway, so I'm not so concerned about that.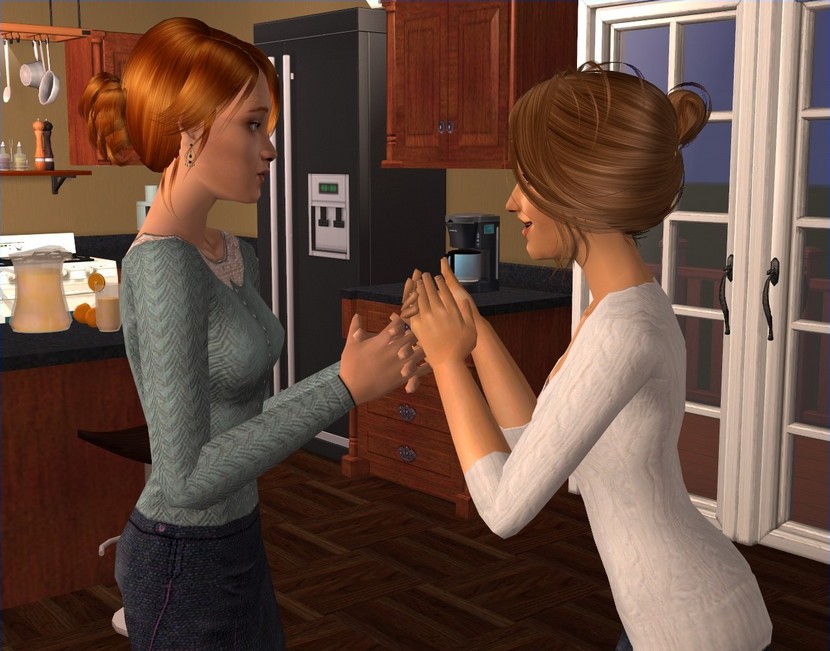 Madelyn and Lila are very different women; Lila is all about her career and no one would ever describe Madelyn that way.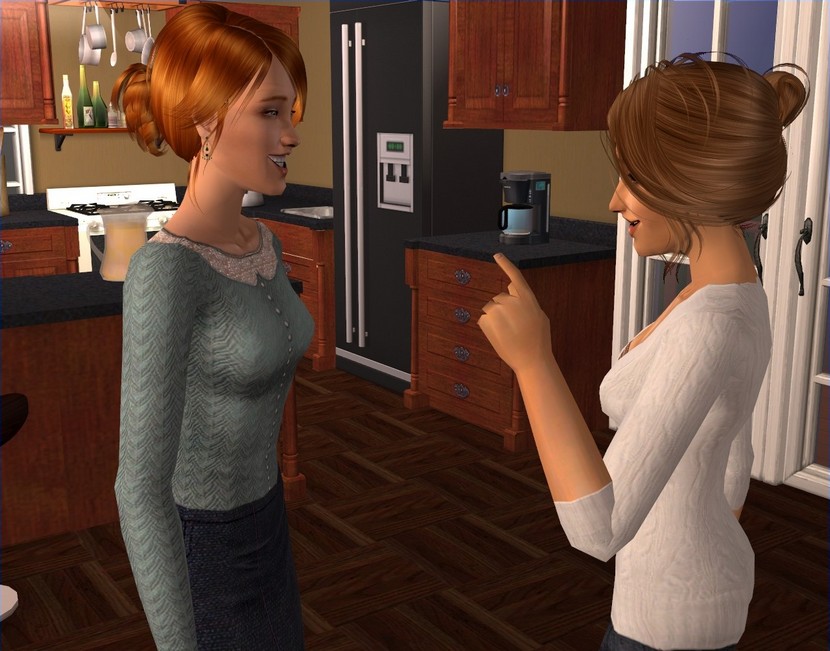 Somehow, they still manage to get along well. Madelyn has always been good at "bridging the gap" with people she doesn't have much in common with.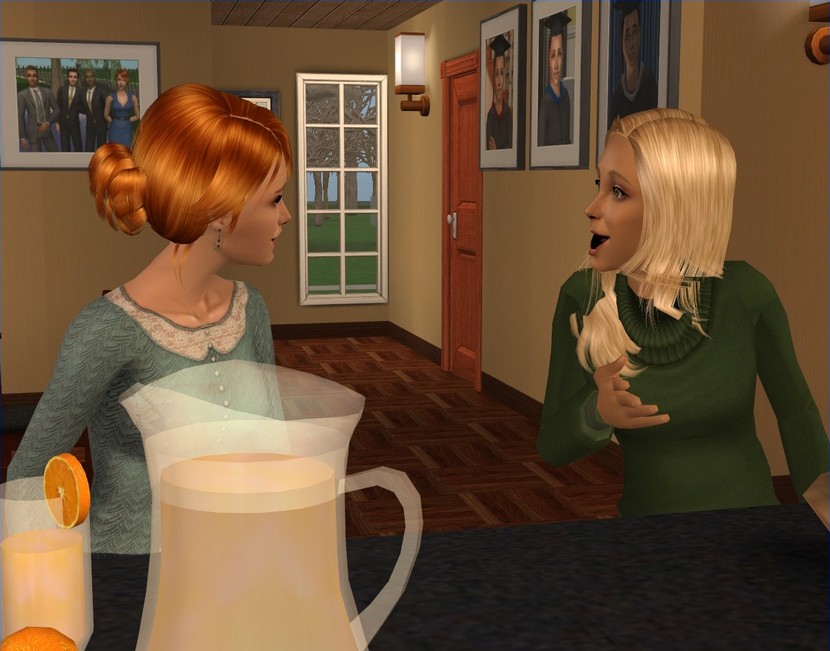 Madelyn has never had to do much of that with Maia though. They clicked right away.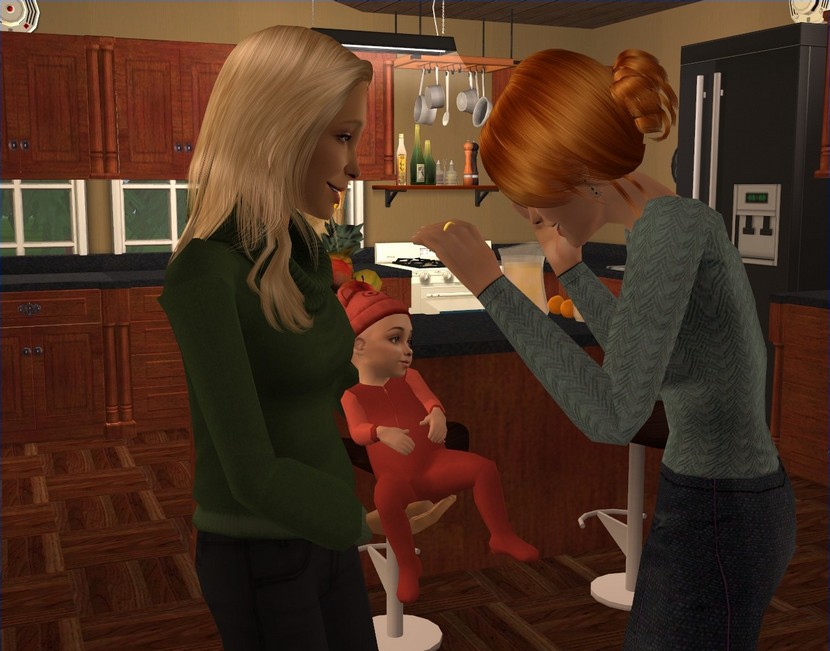 They have bonded even more since Maia and Ethan gave us our first grandchild, Willow. Madelyn has loved being able to give Maia advice and commiserate about the tougher parts of parenthood.


Maia is a lot older than Madelyn was when we had Aaron but they felt similarly unprepared beforehand.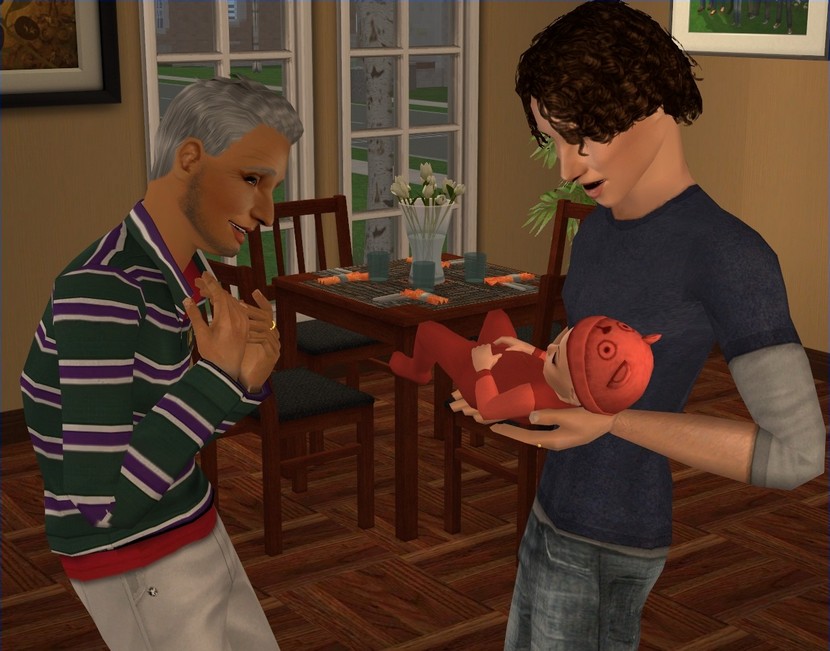 I have to admit that when I first heard Ethan and Maia had named my granddaughter, Willow, I thought it was a little silly.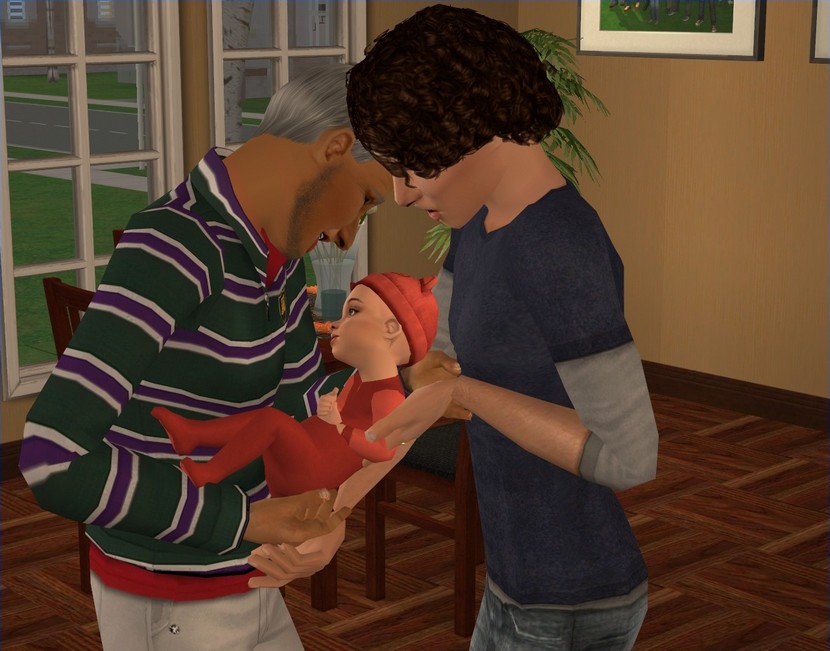 Now that the name is attached to an actual little person though, I hardly think about it at all any more.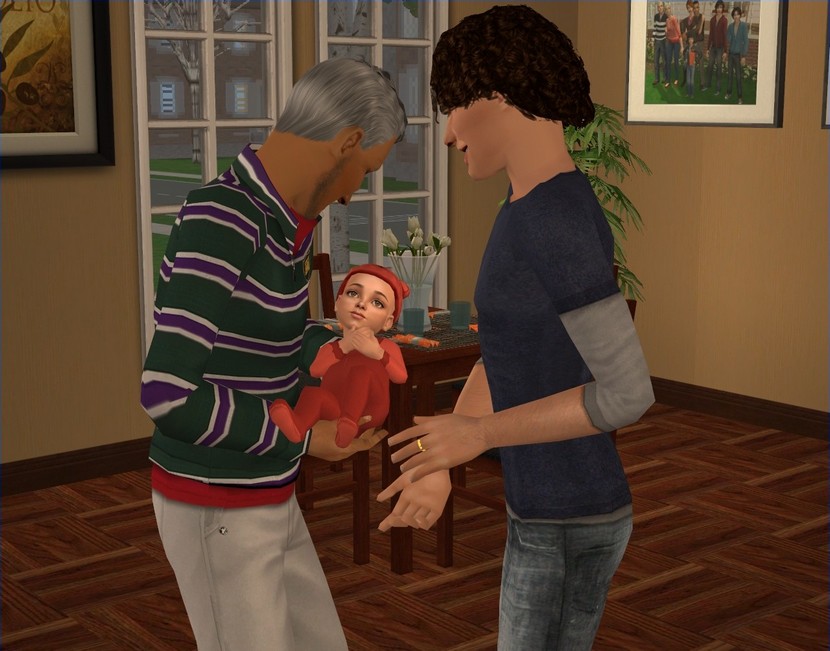 Willow is such a pretty baby and you can tell how proud Ethan is to finally be a father.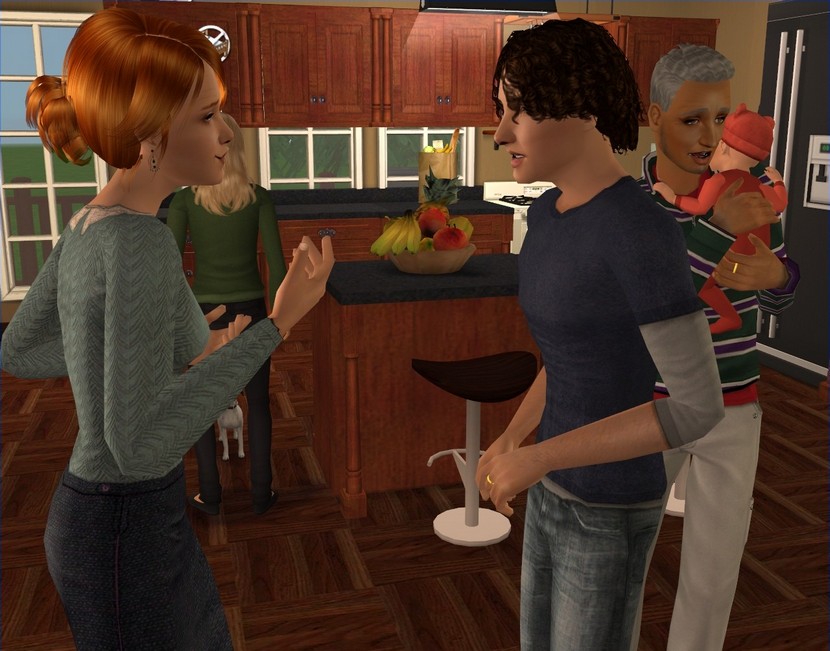 Madelyn has already asked him when we'll be seeing #2. She just can't help herself sometimes.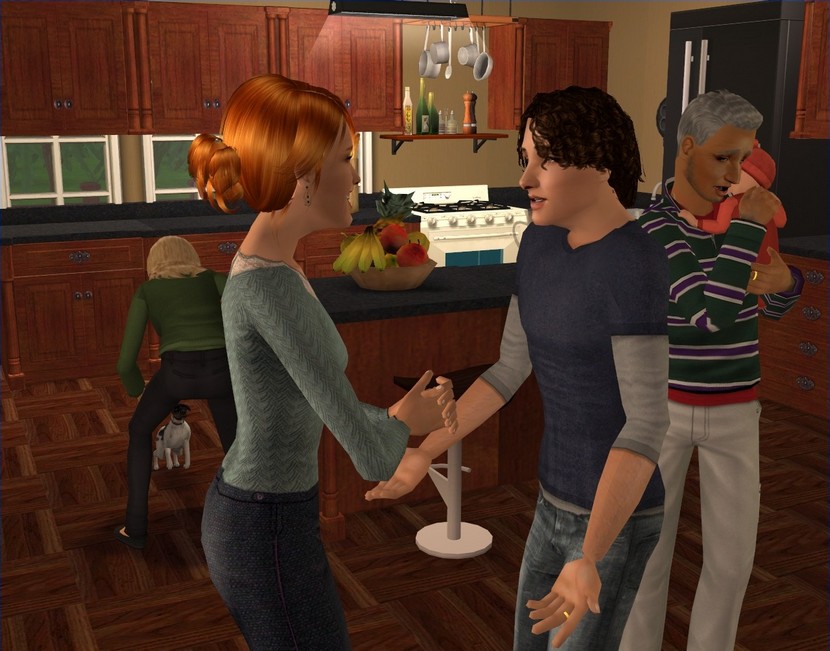 Ethan says they're not quite ready to even talk about that yet! Willow's first birthday is in October and they're not going to consider expanding the family until then.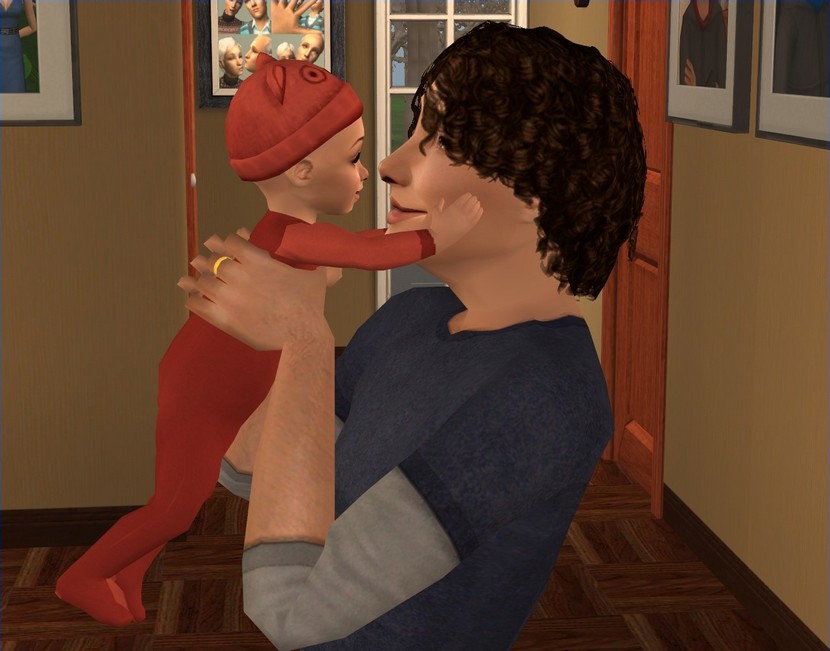 I think they're just really enjoying Willow right now, as we all are.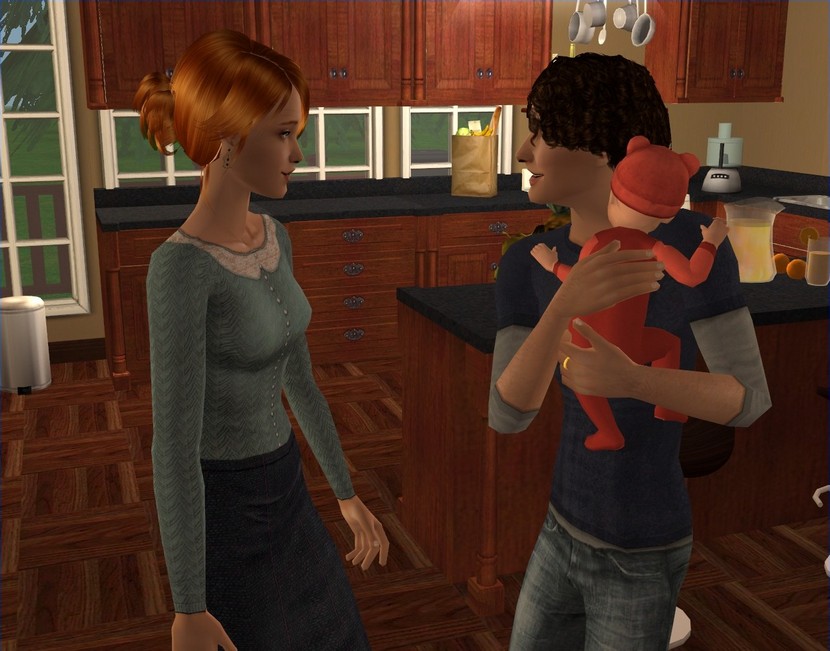 It's fun for me and Madelyn to have a girl in the family, after raising three boys.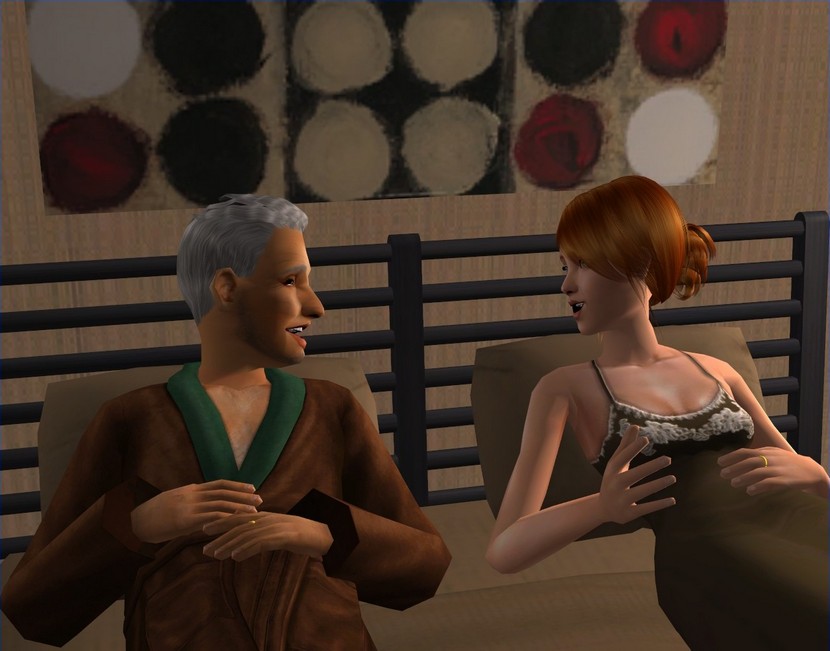 Aaron and Calvin were approved to adopt last September and ever since then, we've been awaiting news of our next grandchild. It's felt like such an incredibly long wait and we've really had no way of knowing how long the wait would be.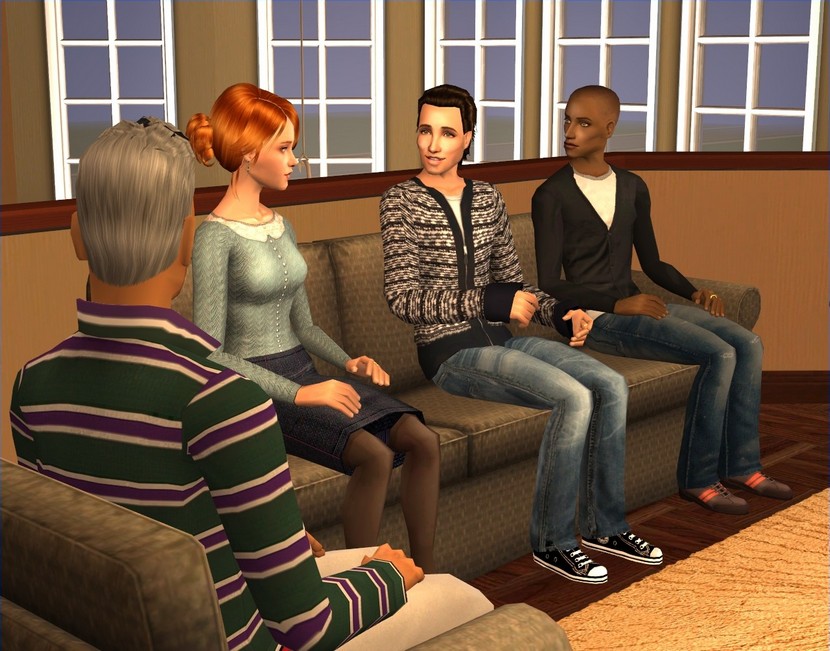 Of course, it's been even worse for Aaron and Calvin but they've both stayed positive about it. They've had the nursery since before they were even approved, so all they've had to do is wait.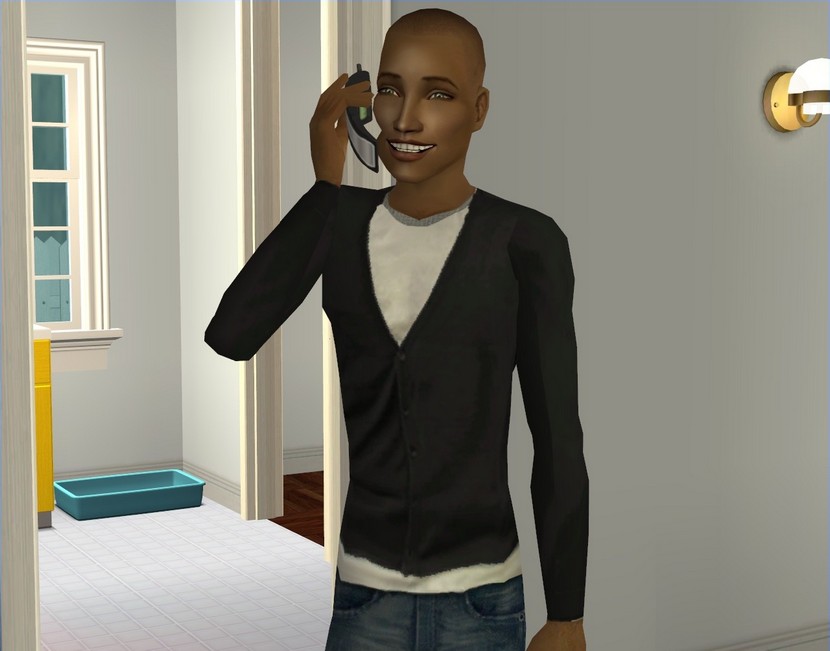 This month though, Aaron and Calvin finally got the phone call they'd been waiting for and found out they'd been matched with a child.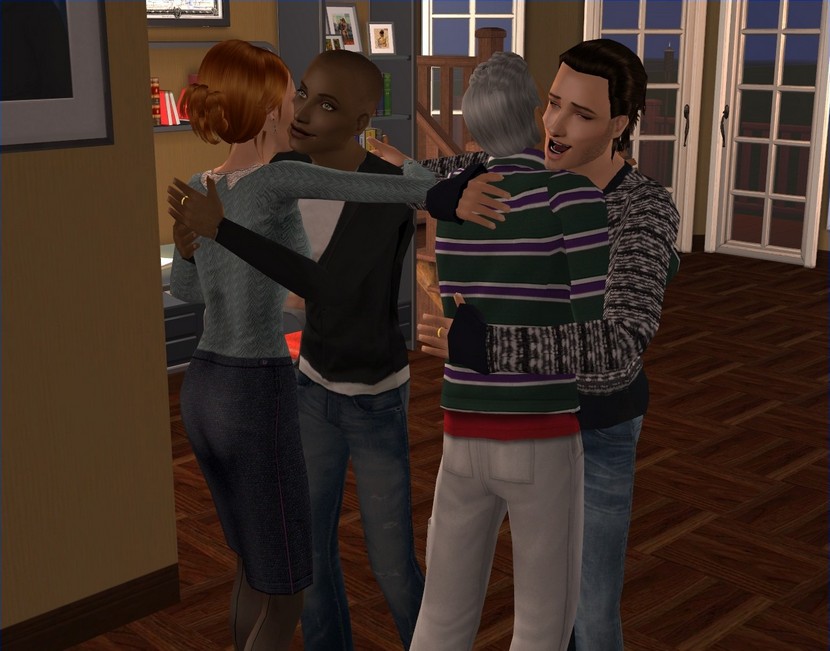 They came over to tell us about it that night and there was plenty of celebration going on.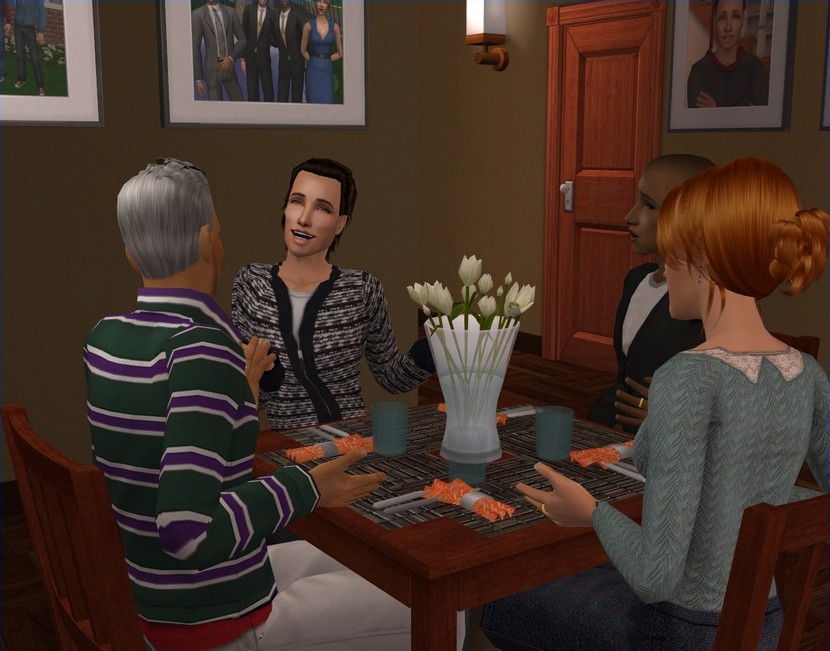 We found out they would be adopting a girl. She's a little older than Willow, so she'll have a cousin close in age.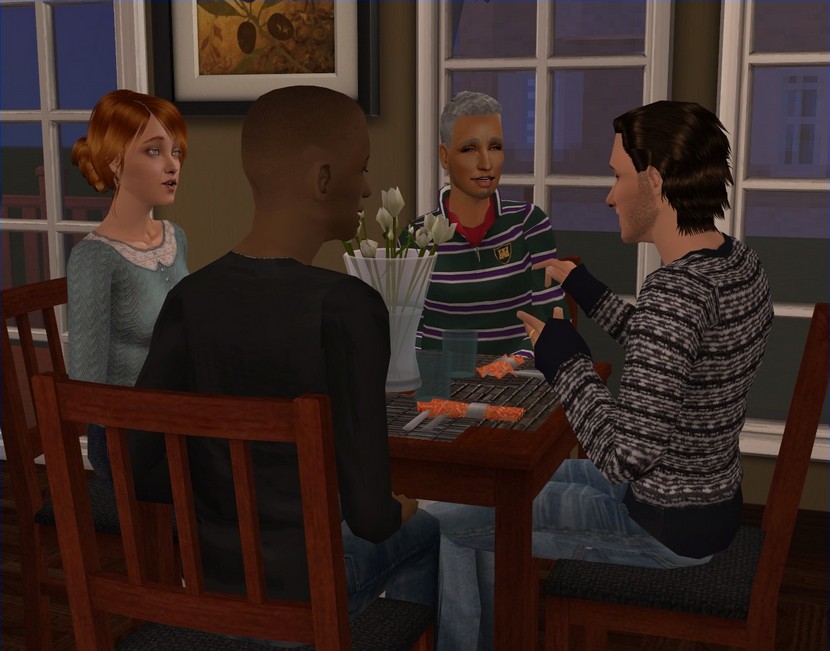 We could not have been more thrilled for them and couldn't wait to meet our new granddaughter.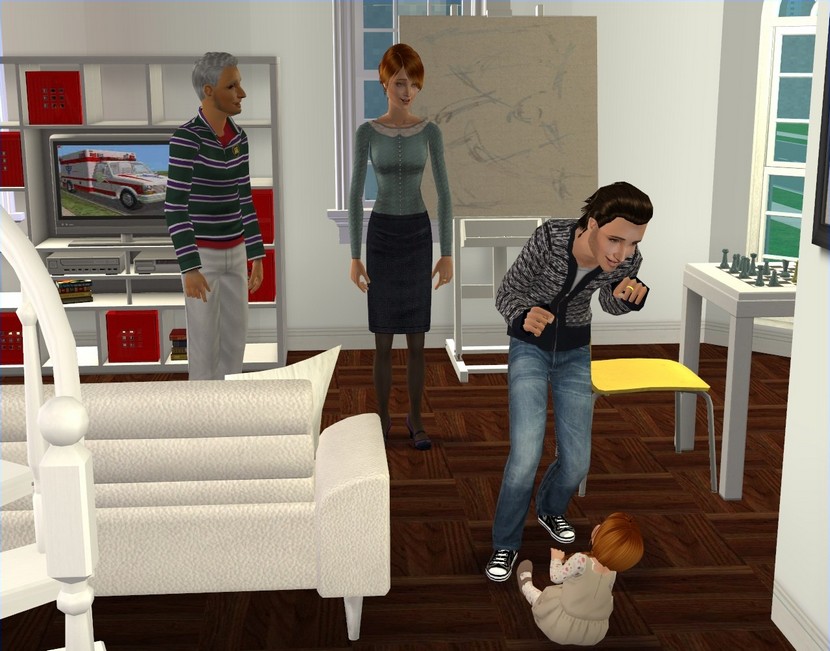 Aaron and Calvin took custody of Amy this week and Madelyn and I went over to meet her.



Amy was a little bit shy at first and buried her face in Aaron's shoulder when she saw us.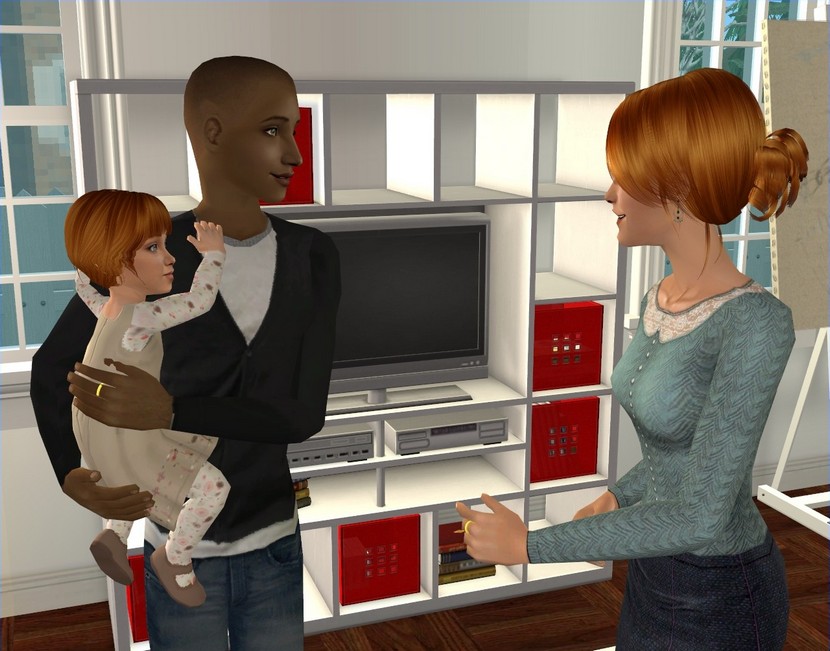 Curiosity got the better of her after a while though and she just had to check us out.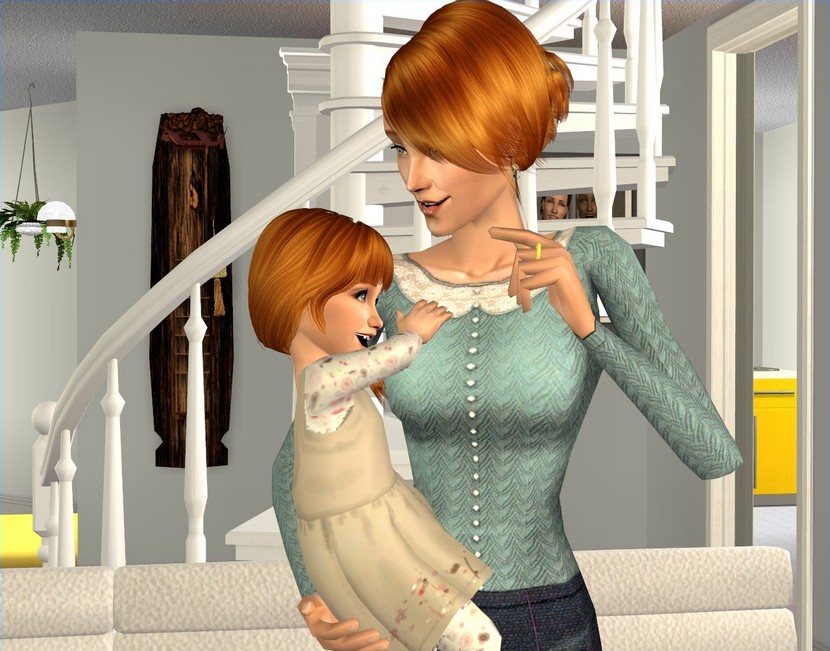 Madelyn got some giggles out of her pretty quickly.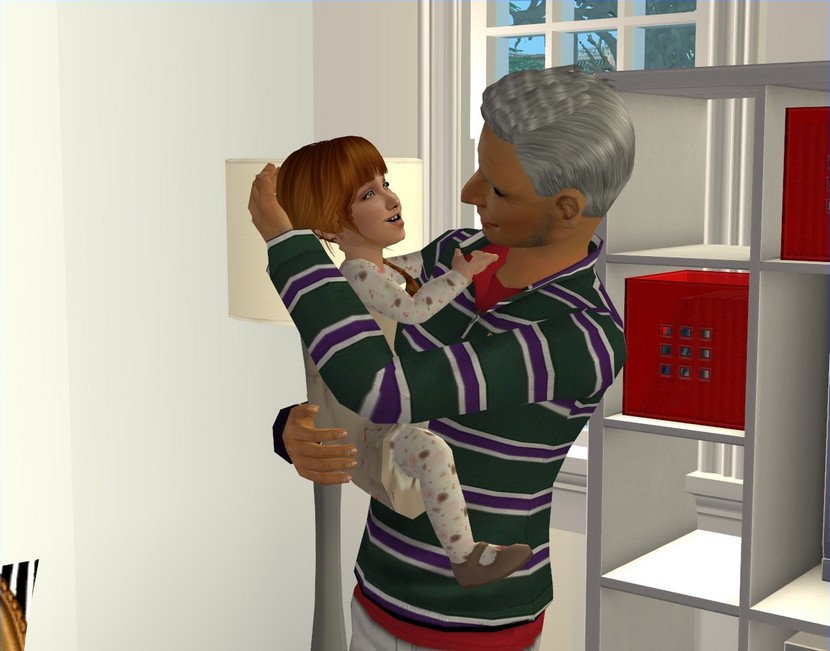 All in all, it only took Amy a little while to warm up to us.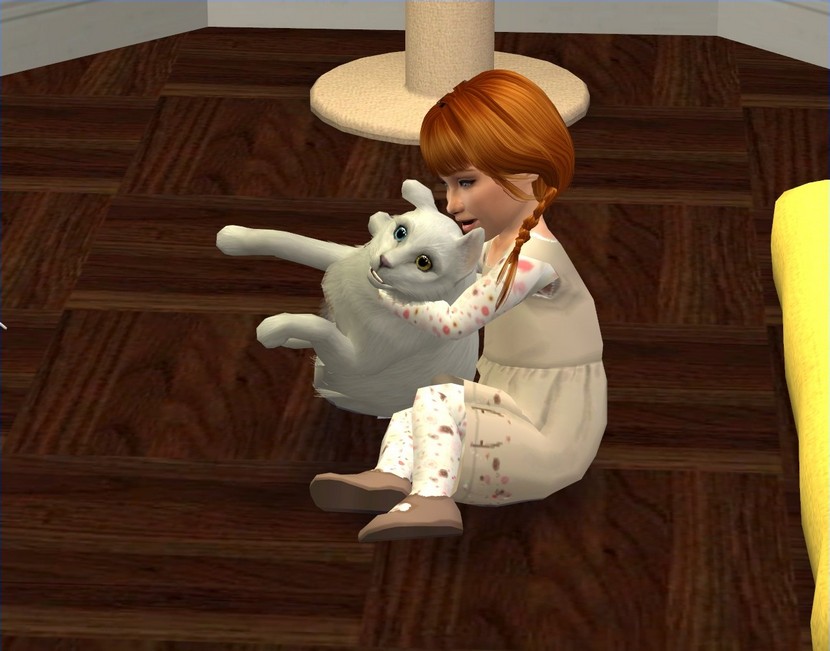 It was love at first sight with the cat though. Poor Ulysses.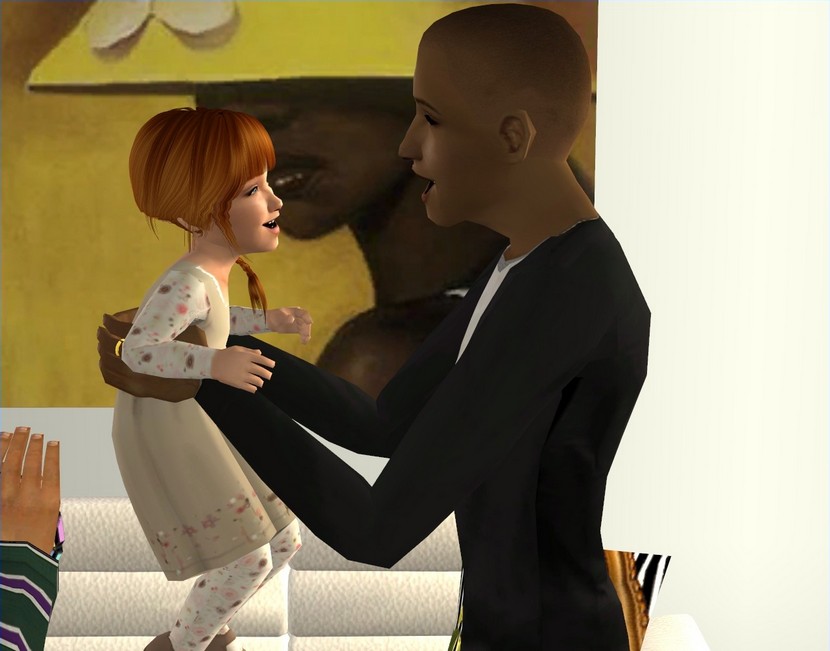 She is bonding with Aaron and Calvin so well already.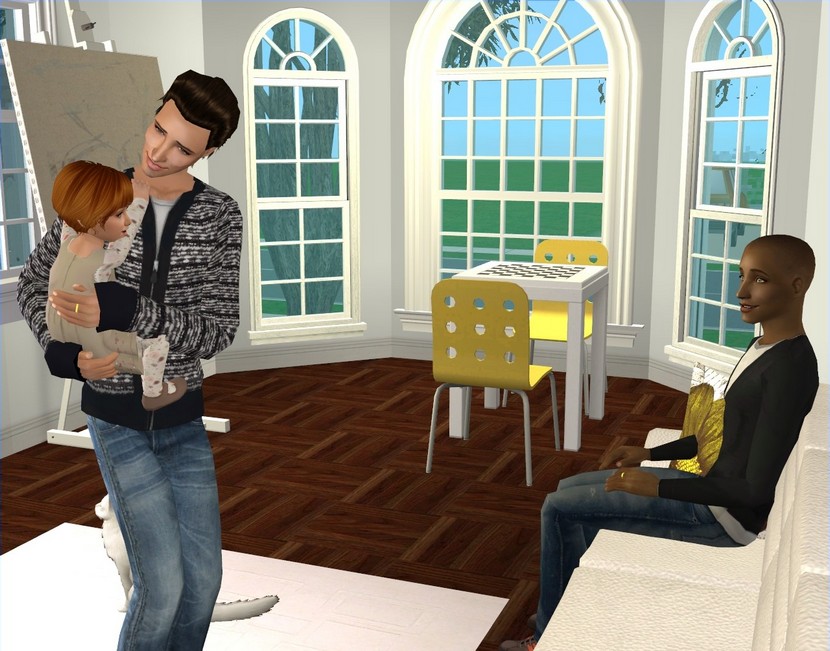 It's really wonderful to see. Aaron and Calvin are building a strong family unit with Amy and they're going to be fantastic parents.








Extras:
Just some Amy-spam, because she's so cute!
Super-excited for nap time!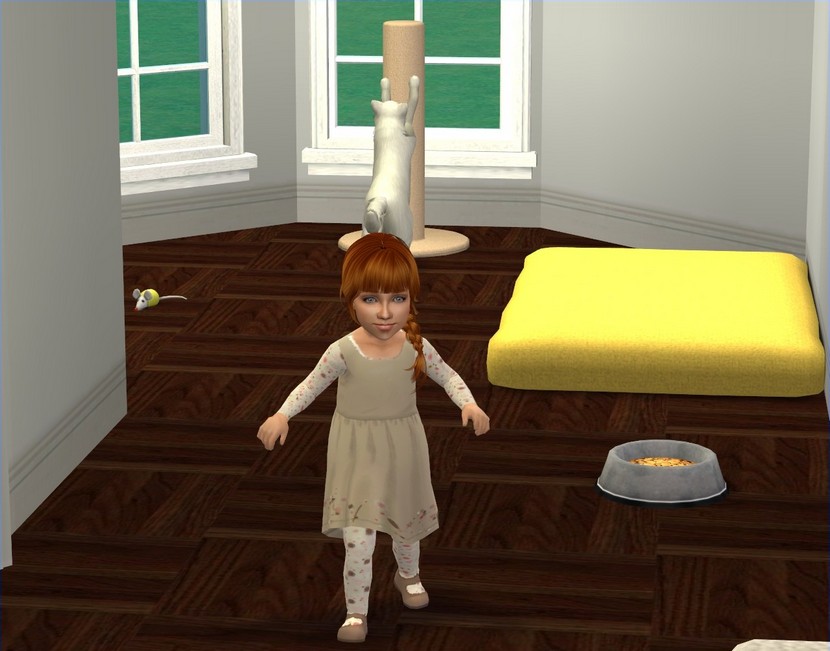 She's mobile, which I'm sure is just thrilling for Ulysses!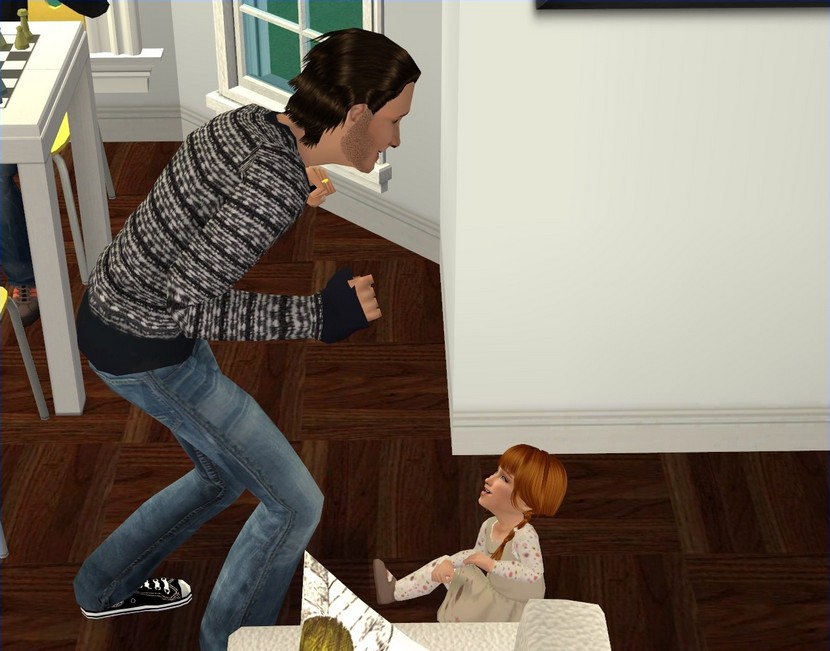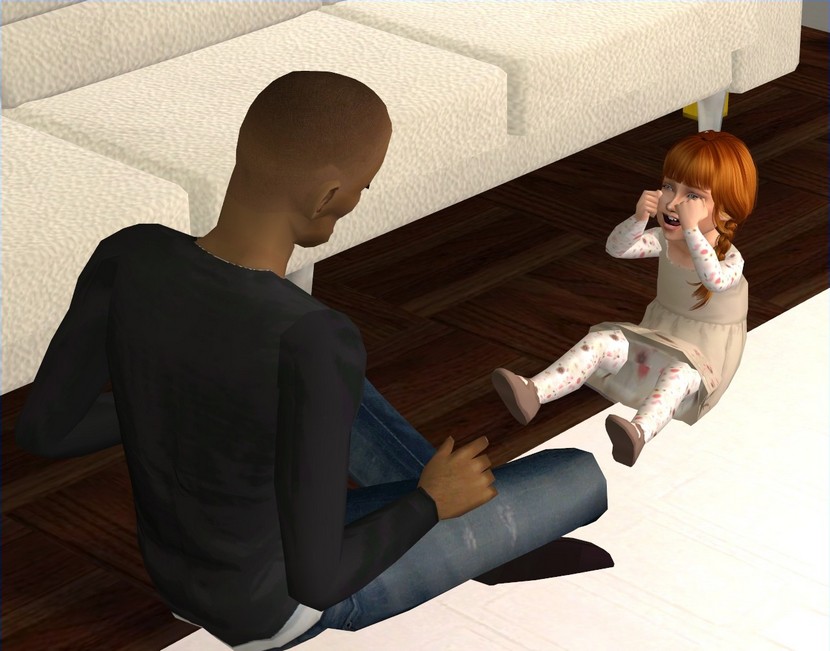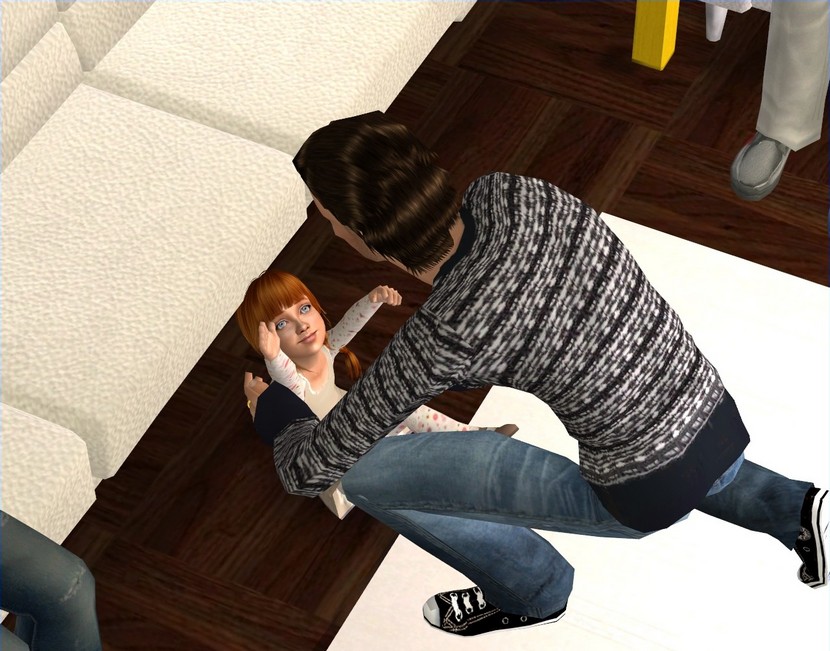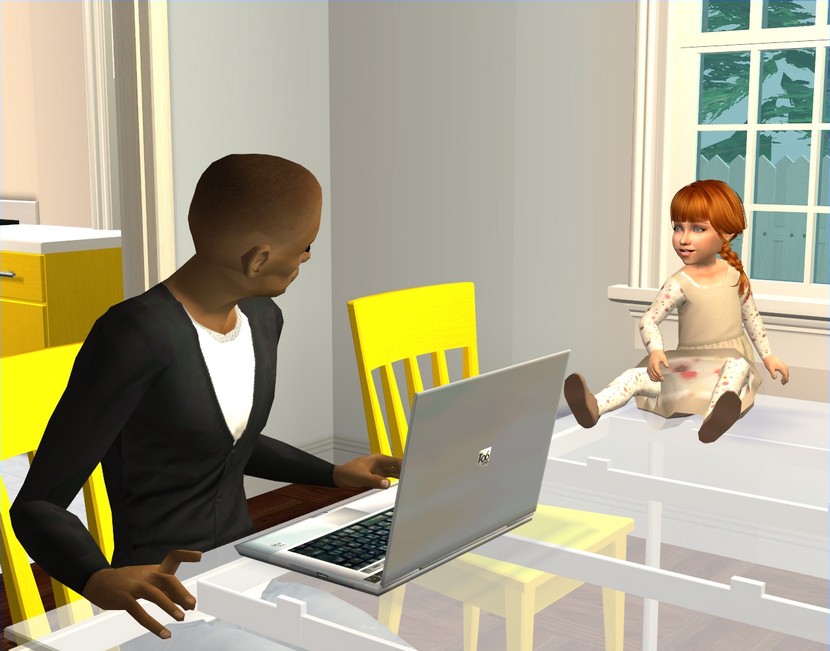 I always put toddlers up on a dining table
or counter to get good close-ups and Amy decided to grin at her new dad while she was up there.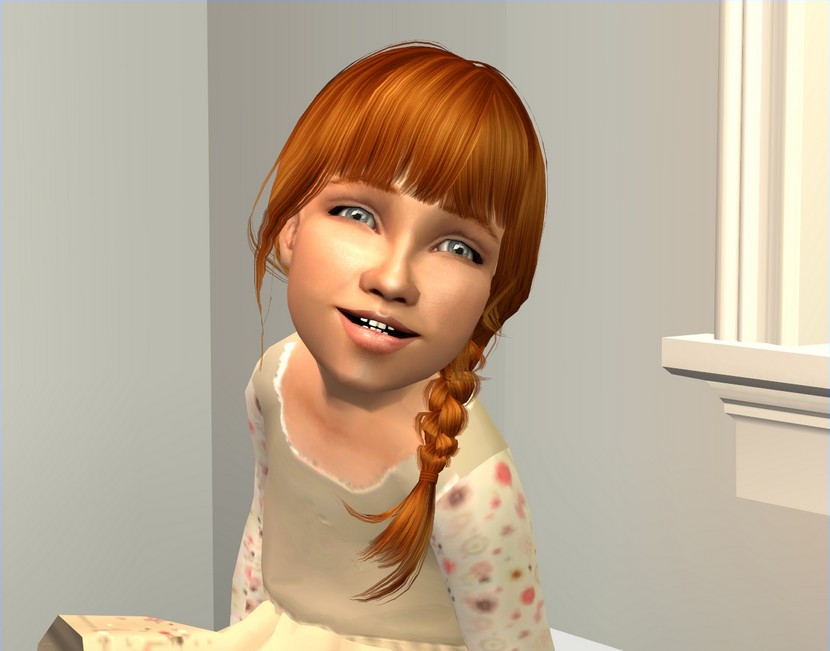 Amy has been in the adoption pool for as long as any of the other adopted kids in my game
(
it's kind of funny to look at her relationship panel and see that she already knows Susannah, Matilda and even her uncle Connor!
),
so she's obviously not biologically related to anyone in Sullivan.
But she does bear a passing resemblance to
Madelyn
, I think. That's pretty cool - she even has the grey eyes.
Notes:

Title is from Waves of Grain by Two Gallants.

I swear, if you guys have any Sims with a decent amount of cash for start-up and you want to make them

really rich, a car lot is the way to go! James has all 5 wholesale business rewards, so that really saves him money too. He only has about six cars on the whole lot and he sold them all in about 3 hours - brought in about $30,000. James and Madelyn would have had a ton more money if he'd started the business when he was a much younger man.


I used the same method to decide when Aaron and Calvin would get to adopt that I used with Rose and Joanna's artificial insemination - a yes/no roll every game month

,

with a yes indicating the guys' lucky month. James and Madelyn were originally scheduled for May, so I just moved them forward one month so I could write the adoption into their update. I was quite happy with how the timing worked out!




I cannot even tell you how long I've been waiting to write this post! I let Aaron and Calvin call the Adoption Service about three days before I played the rest of the update. So I just had all these cute pics of Amy hanging around and I couldn't show them, because I didn't want to spoil it! But anyway, Amy's here now, so I can spam away. :D

Amy is a Capricorn, so I gave her a January birthday, which makes her 10 months older than Willow. They'll be in the same class at school, when they're ready to start.

I am officially on school holidays now, so updates should hopefully continue to be quite frequent. I'm not going away for Christmas, so there shouldn't be any major slowdown for the holiday either. I'm so looking forward to my six weeks of mostly uninterrupted Simming time!