Round 32: May 2036 (Autumn)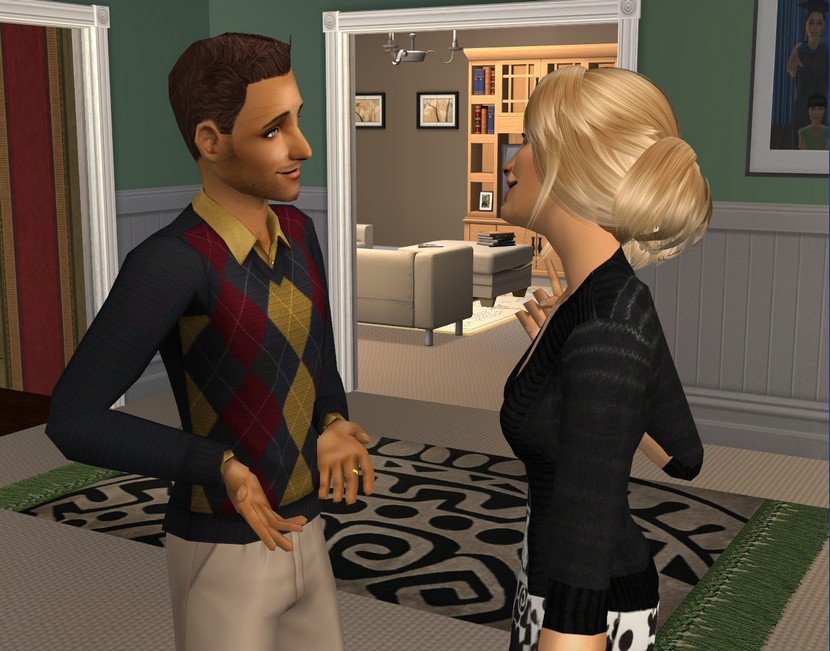 After months of convincing, I finally managed to talk Kirstin into taking a holiday.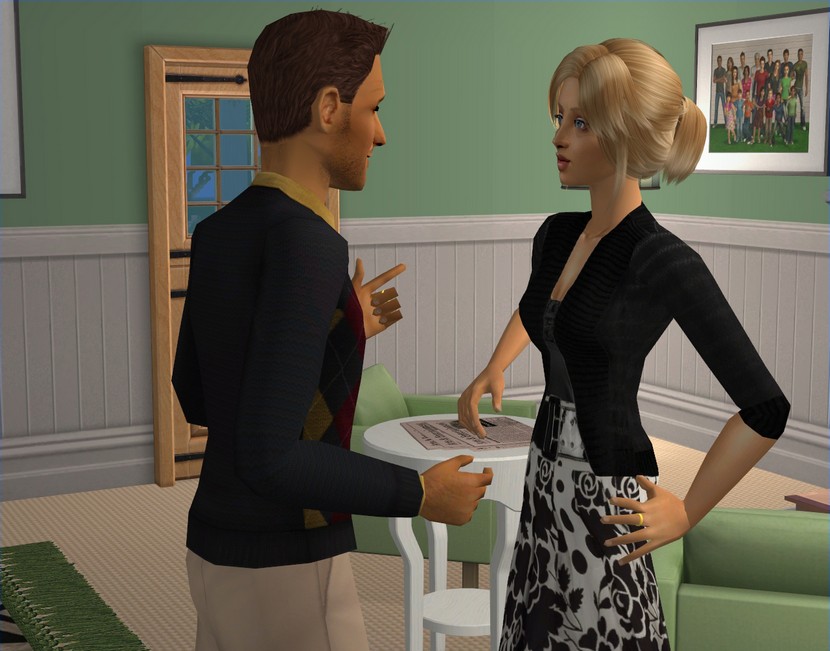 She had her usual objections, like crowds (not in May, when school is still in) and money (which we're not exactly short on).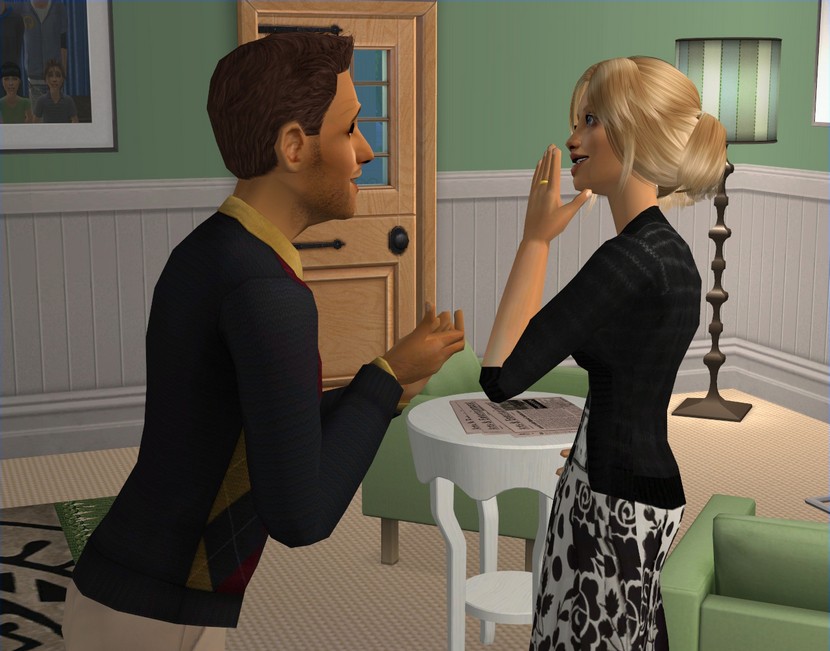 Eventually, Kirstin's own desire for a little break won out and we were on our way.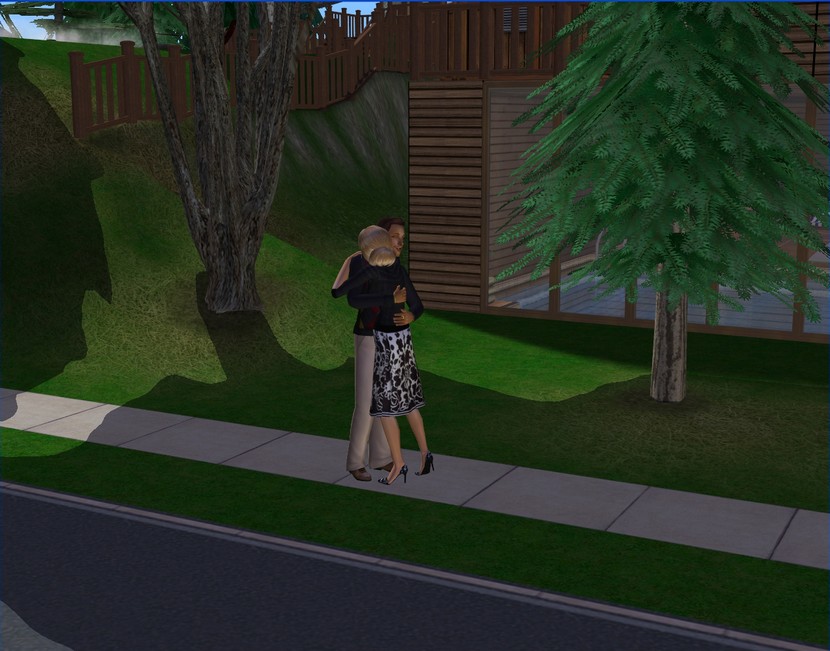 We decided on the mountains at Three Lakes. Our last trip, to Takemizu Village, was a bit of a disaster and we went to Cape Elizabeth for our honeymoon, so we were up for something different this time.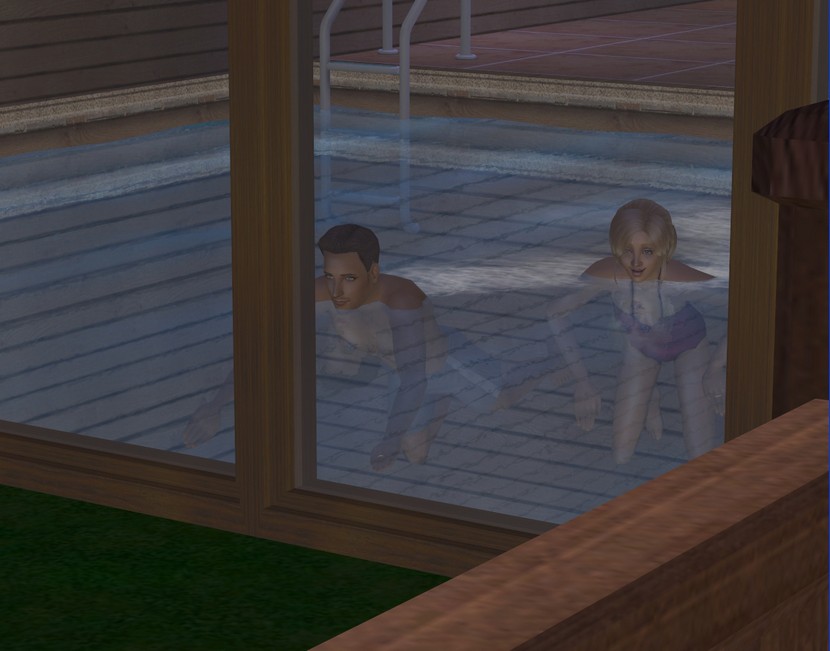 We had a fantastic time. We did a lot of swimming in our hotel's heated pool.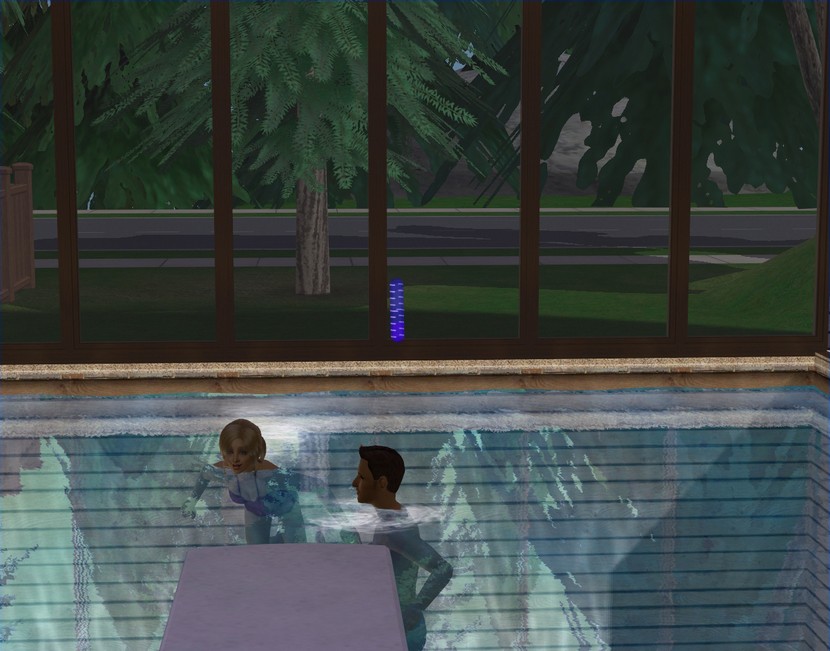 There were huge windows right up against it and the view was wonderful.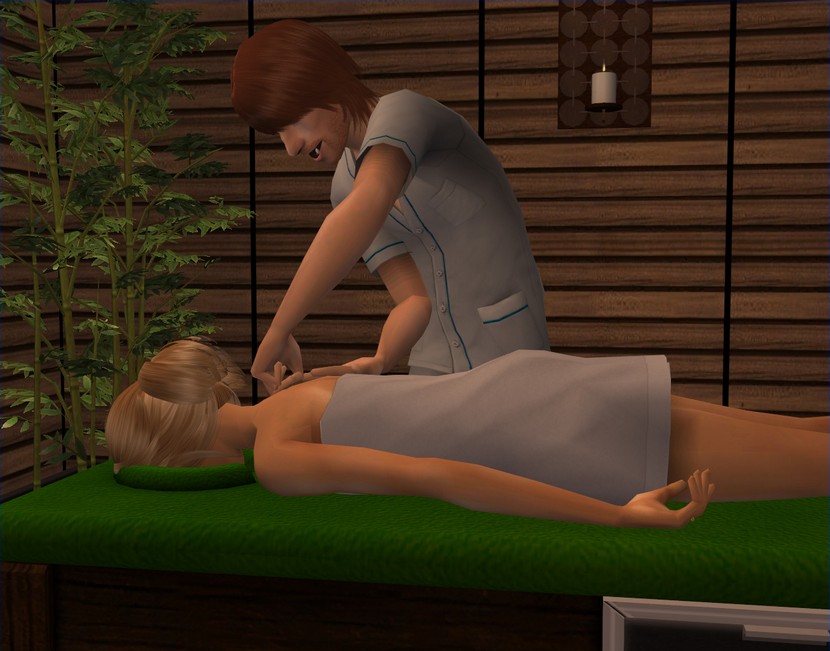 We both treated ourselves to a couple of massages. Every time Kirstin goes, the masseuse tells her how tense she is, so I think it really does her good especially.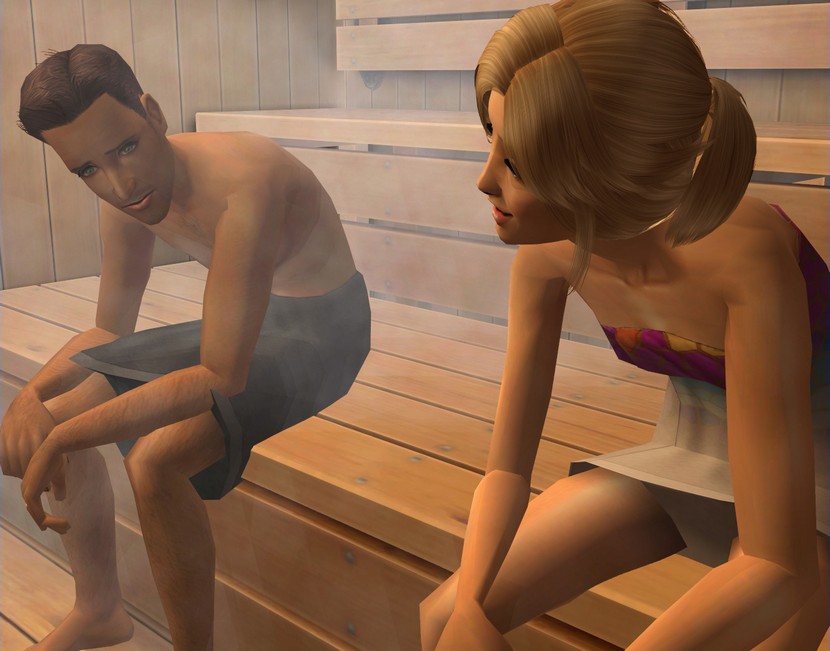 I don't know how she can stand sitting in those saunas though. That's definitely not my thing!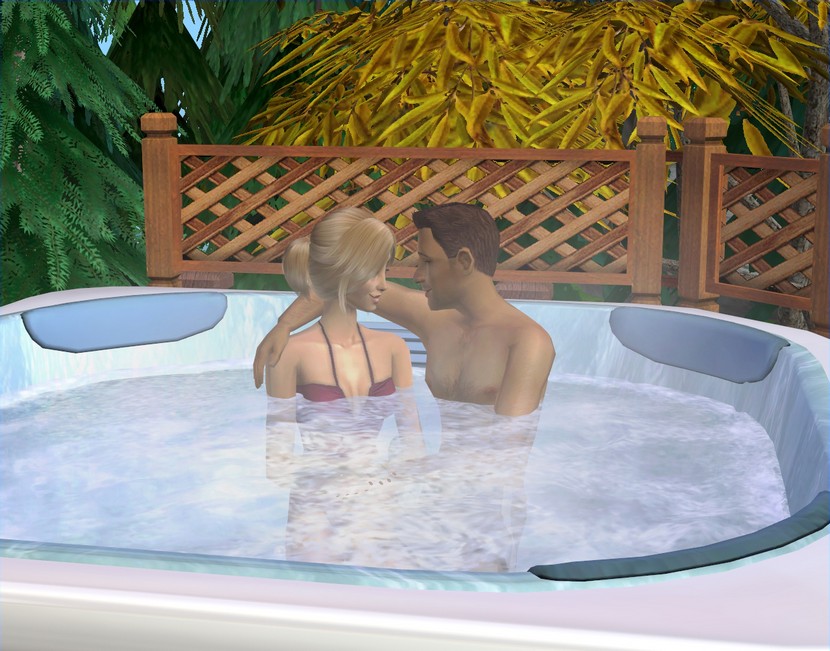 A far more appealing prospect was the hot tub on the balcony of our hotel room. It was almost like we were up in the trees.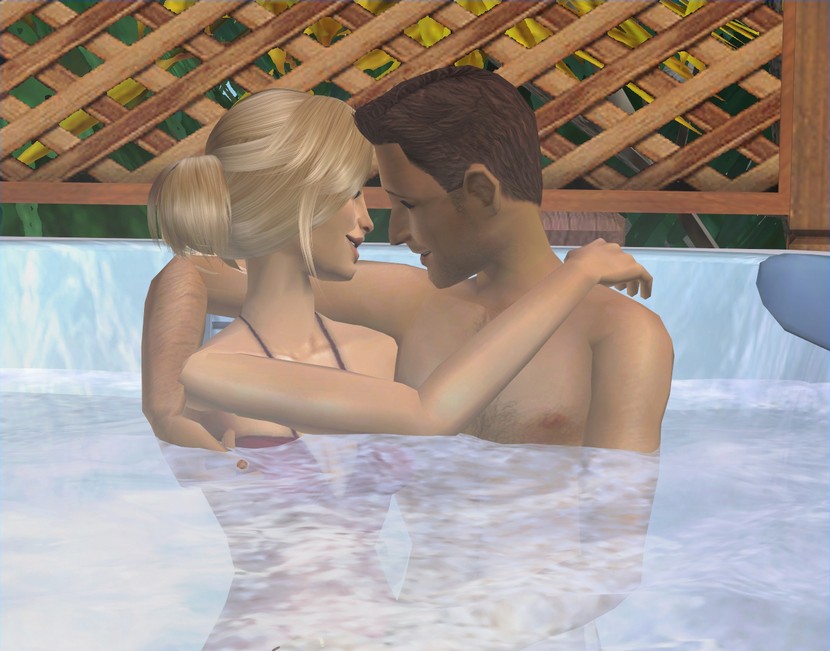 We hardly even noticed the cold - and it really was cold up in Three Lakes! It was enough to make me wish we had room in our yard for our own hot tub.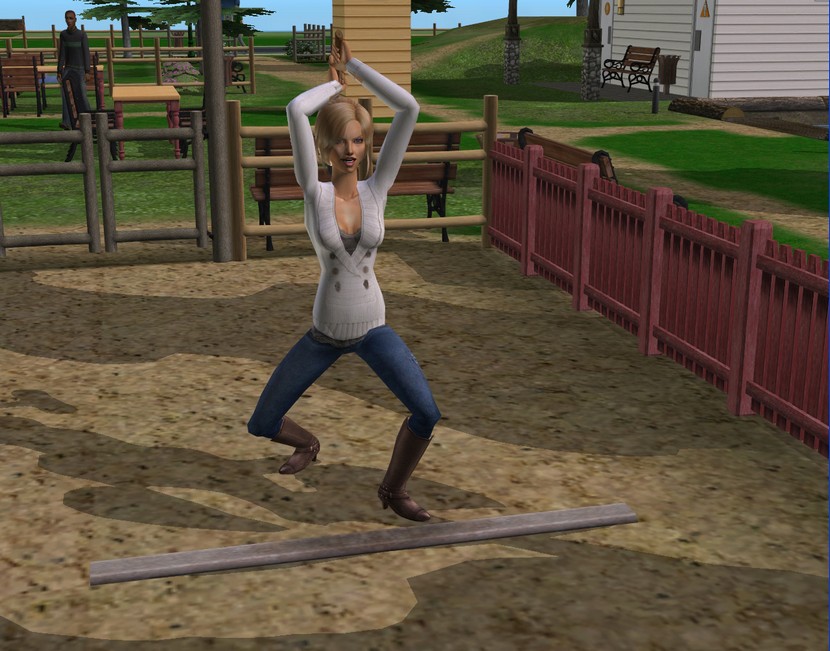 We did venture out to see the sights as well as enjoying all the luxuries at our hotel, of course. Kirstin really loved axe throwing.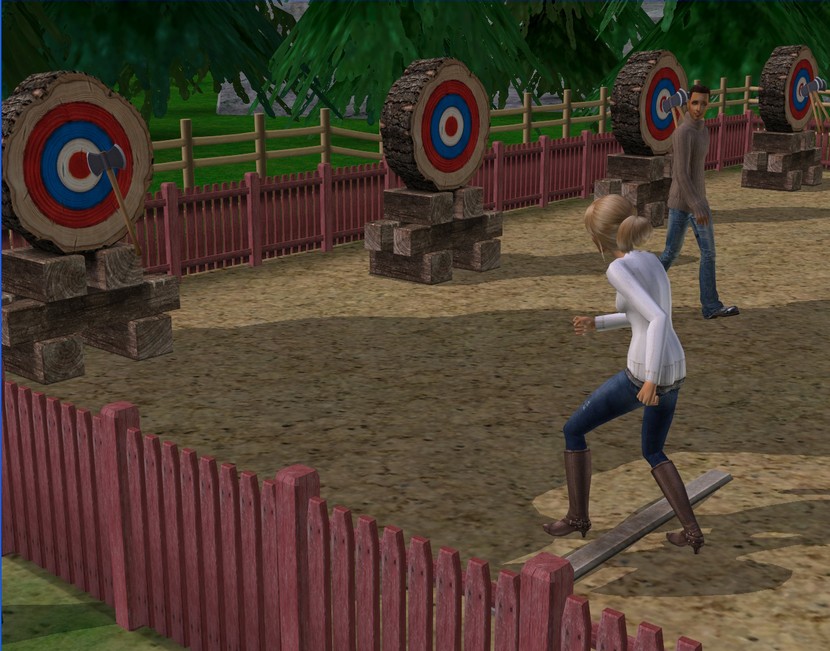 I decided it was best I stay out of the way!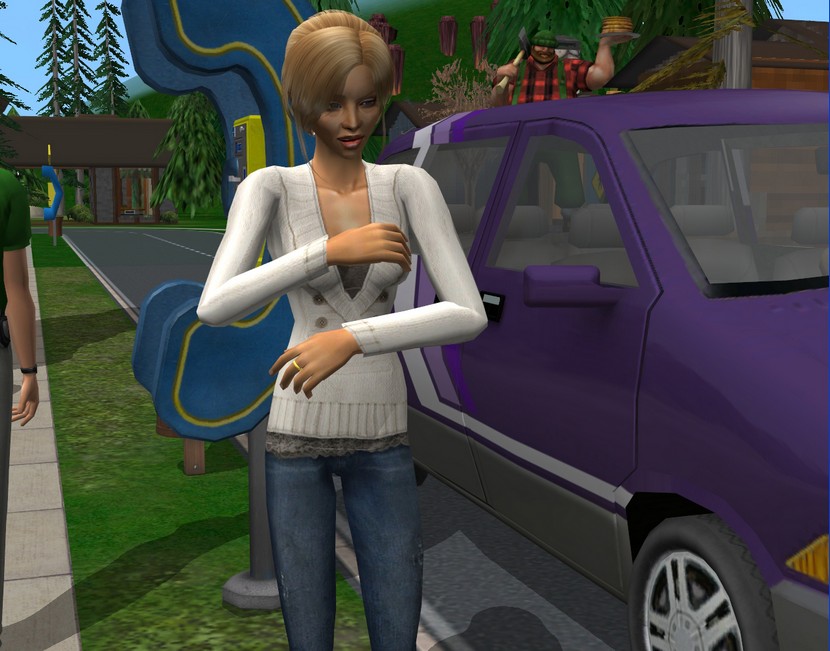 Kirstin didn't enjoy the nature trail nearly so much, coming back with a case of poison ivy.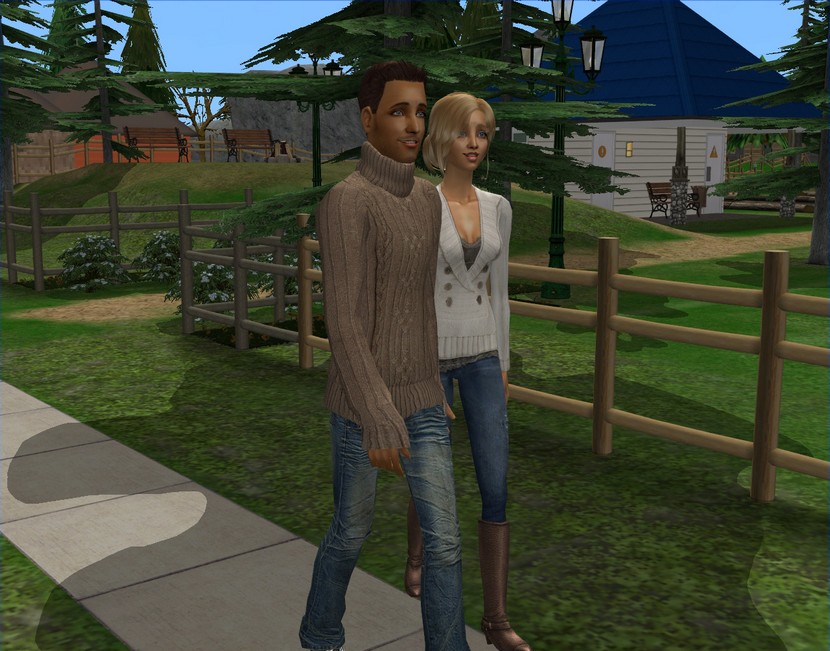 This time though, that was our only hiccup. The trip was pretty amazing, otherwise.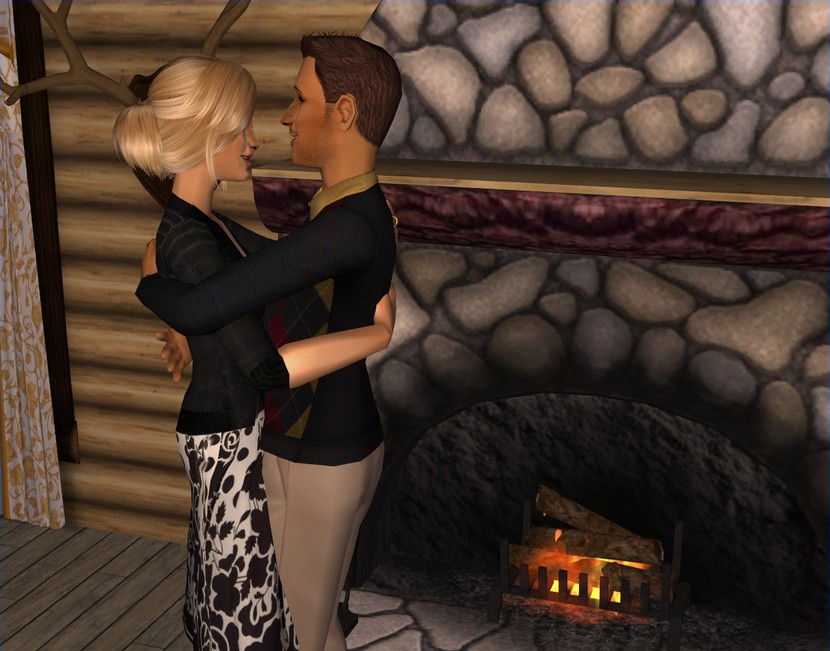 I was sorry to have to leave. I've already told Kirstin that I don't want to wait another 20 years for our next trip. We both work too hard for that.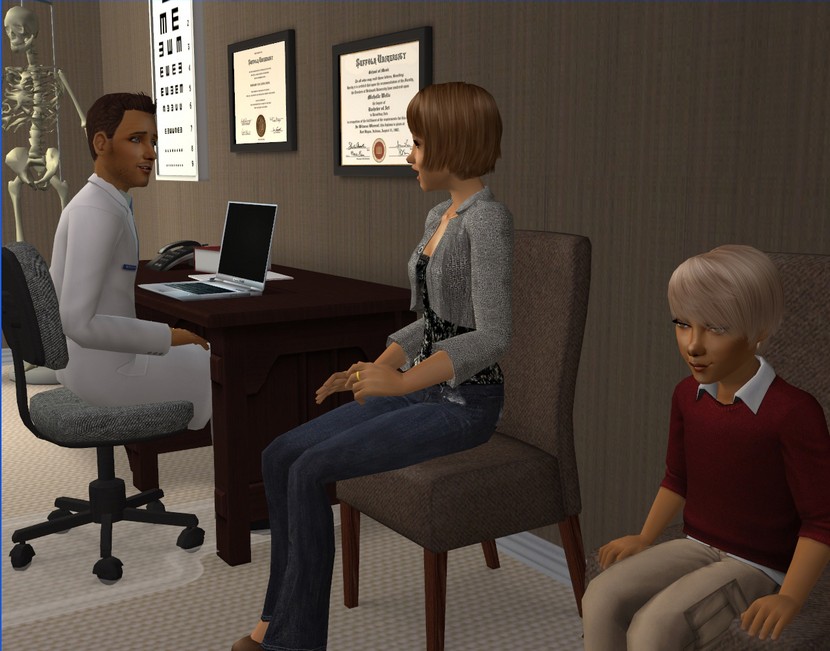 My job is a very demanding one, especially at this time of the year.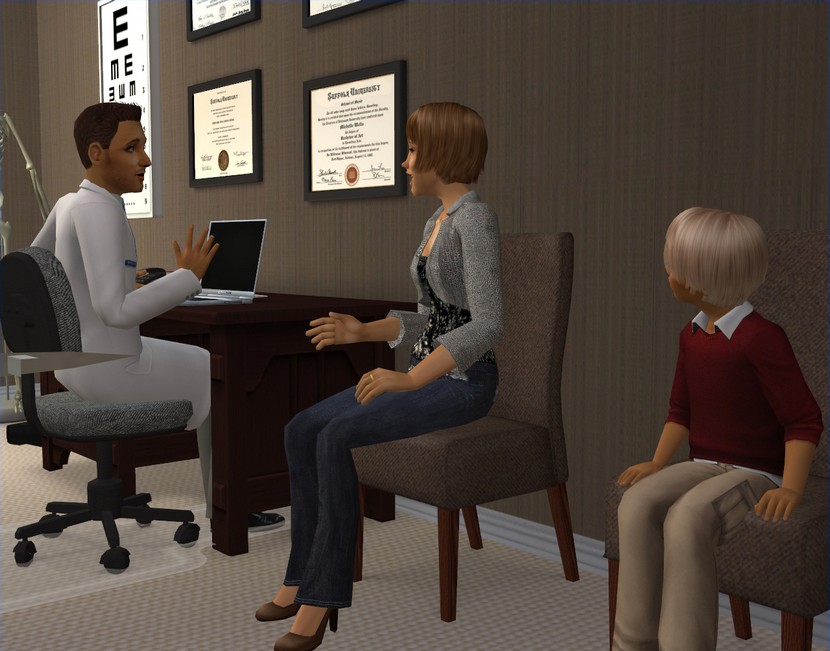 We're heading into winter and every day there are more patients coming in with stomach bugs, coughs, colds and the flu.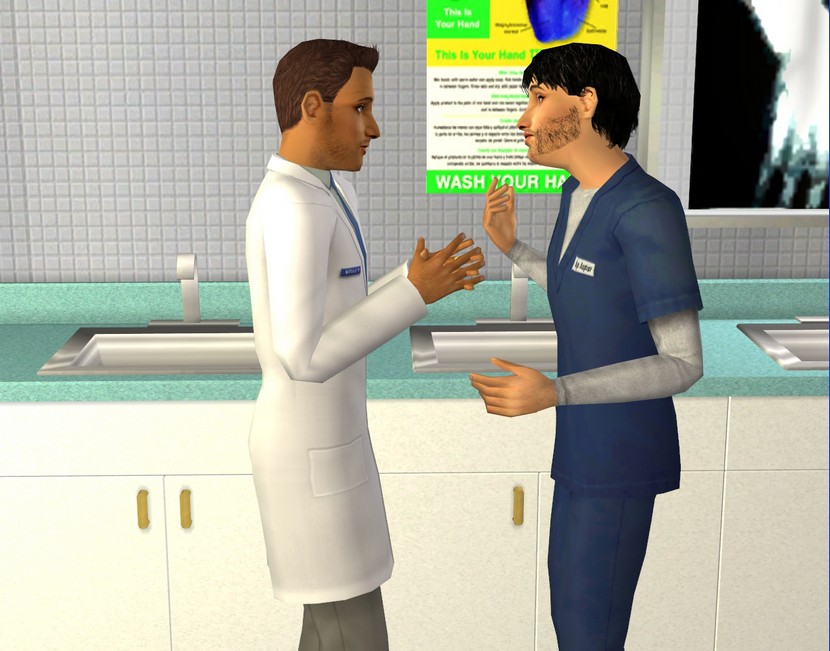 On top of my patients, I also have to oversee the staff and do all the hiring for the hospital.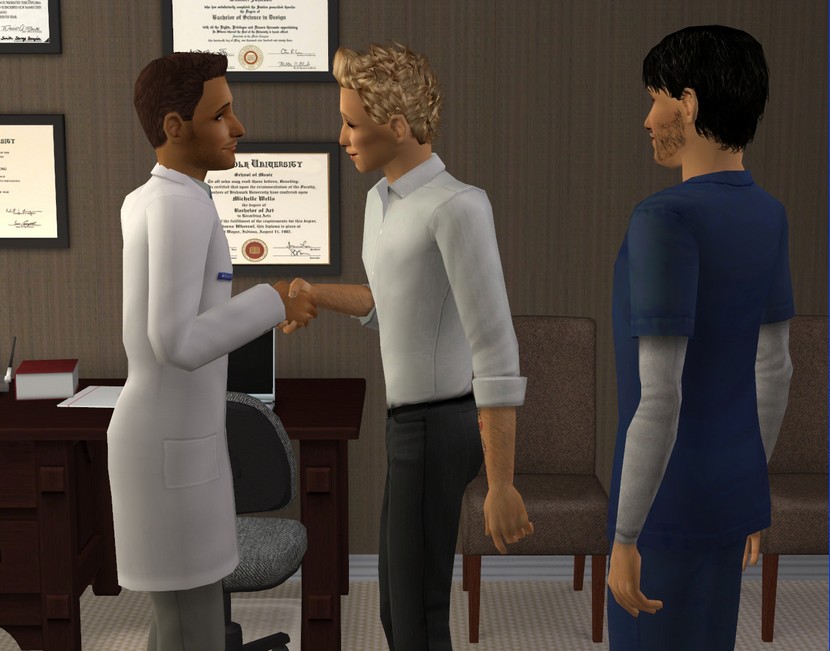 Malcolm, our newest resident, helped me out with my latest hiring decision by putting me onto his sister's boyfriend, Amar.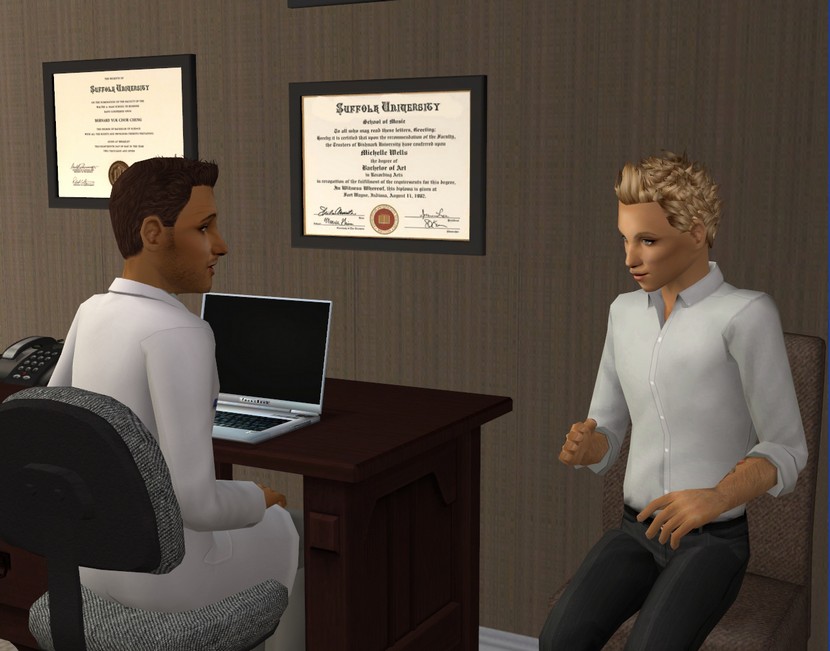 We're at the point where we need a photographer on staff to take pictures for promotional material and media releases and that will now be Amar's role. A lot of new parents have indicated that they would be interested in having newborn photos taken at the hospital too, so he'll handle all that as well.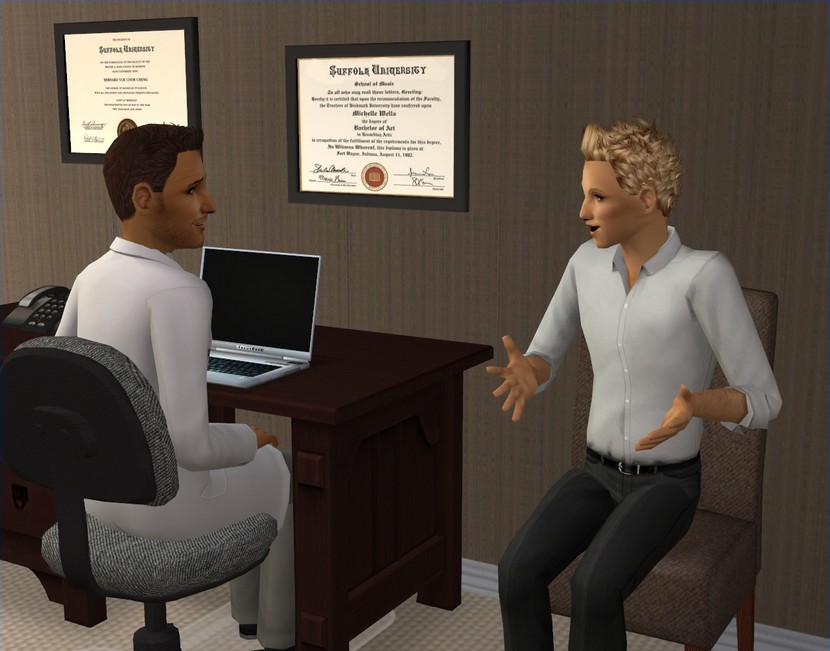 I don't know how long Amar will stick around but he was very keen to get the position. I just doubt newborn photography or hospital press releases are particular passions of his.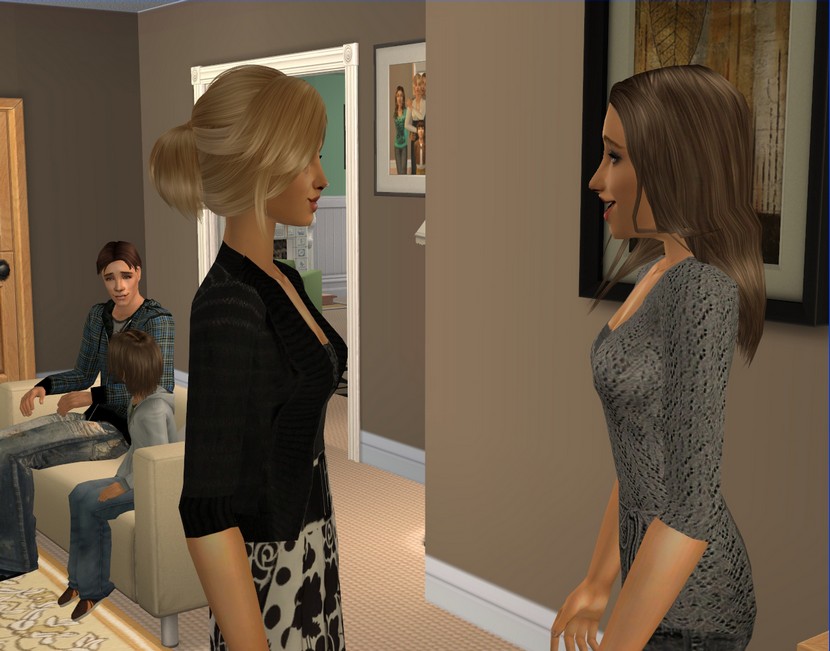 Kirstin finally only has one job, like a normal person. She finished her term as governor over a year ago and she has passed the diner onto Camilla.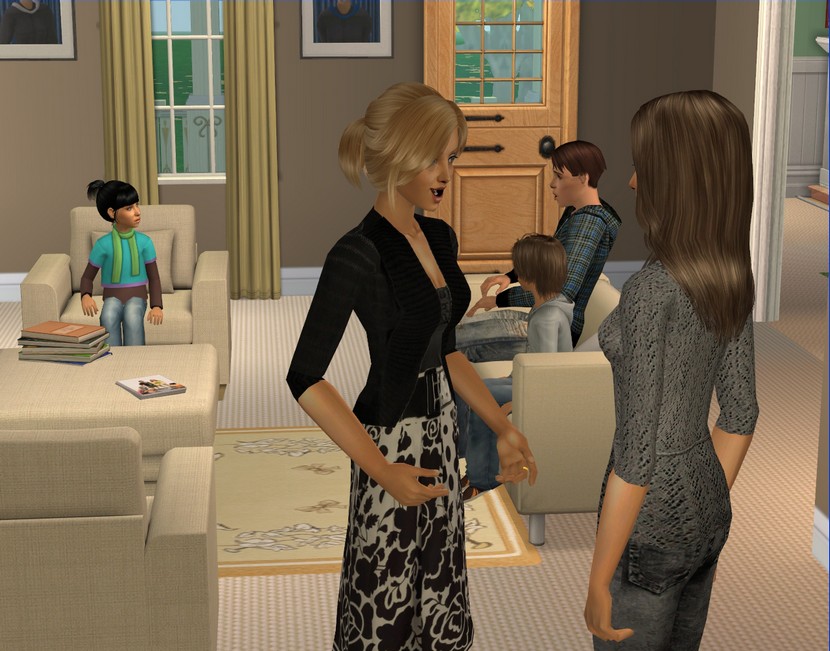 Kirstin really couldn't wait to get rid of that place. She was mostly the owner in name only, as the manager did just about everything but Kirstin still saw it as a burden.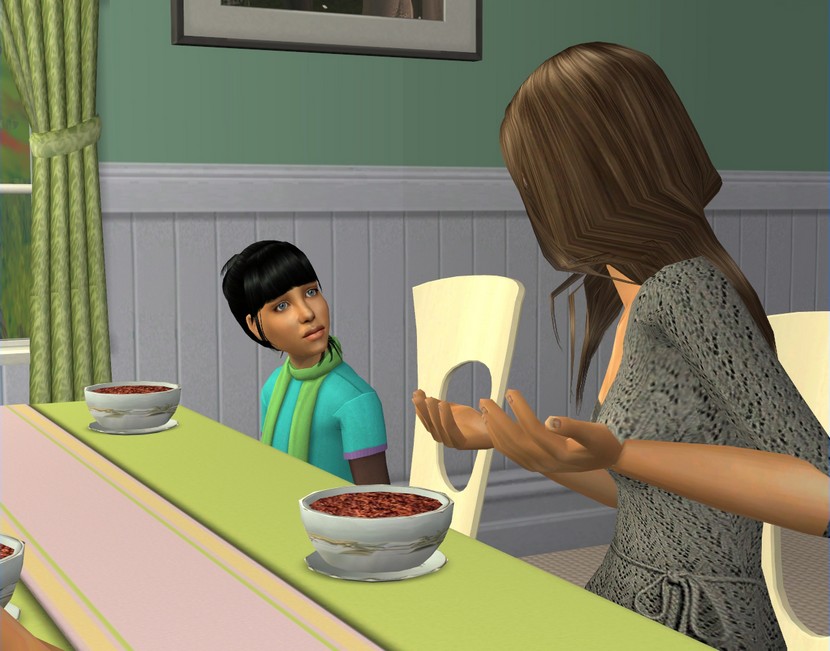 Until she finishes her internship in a couple of months, Camilla will probably be similarly hands-off with the diner, much to Grace's disappointment.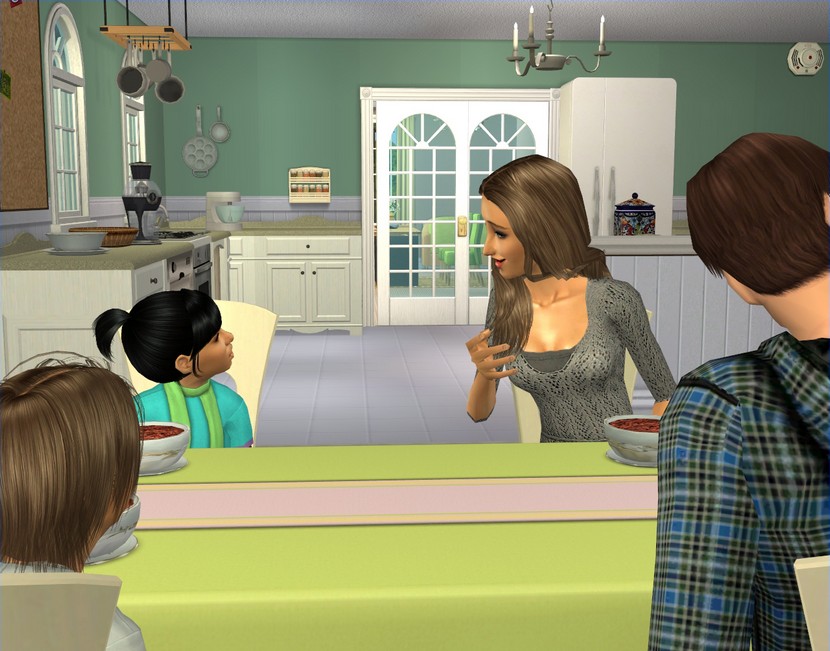 Gracie seemed to have the idea that Camilla was going to let her work there and cook for everyone. Camilla had told her that but she meant that it would happen when Grace is much, much older. I guess we can blame her other grandpa for her cooking obsession -
Tate
encourages it all!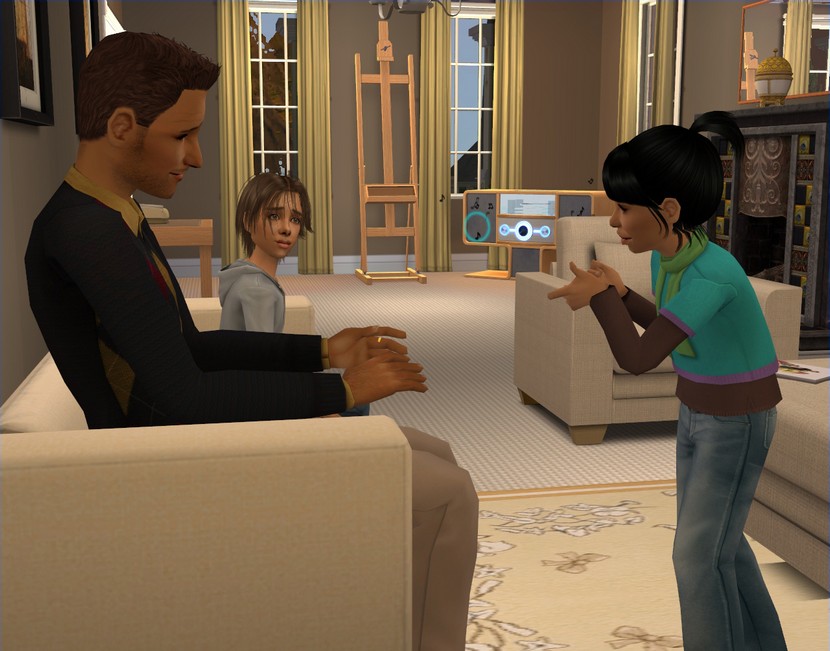 It's such a highlight when Grace and Everett come over. They're both such characters, my grandchildren. Not that I'm in any rush for more grandkids any time soon. I wasn't expecting to have any at the age I am now, let alone two six-year-olds!
Of our daughters, Lila is the most like Kirstin, so I think she'll want to wait a while before she has kids anyway.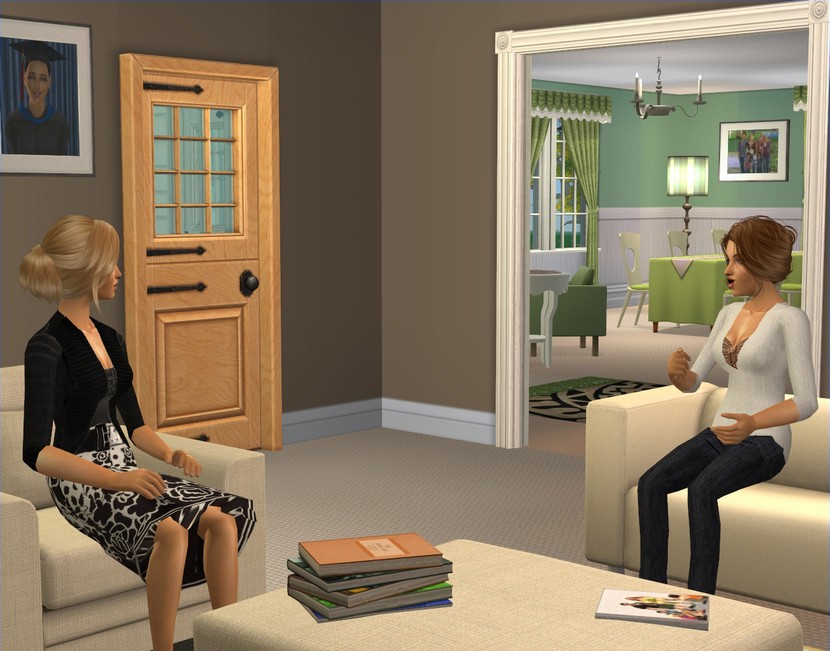 Lila talks a lot about her job but she doesn't talk about children except in a "some day in the very distant future" sort of way.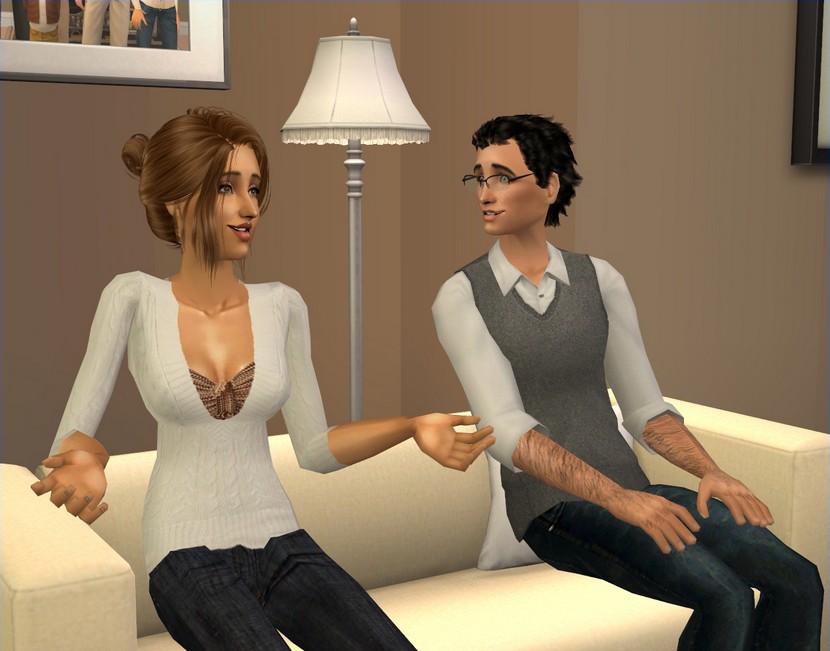 She and Connor seem to be on the same page with that, fortunately. Kirstin and I weren't and although we obviously figured it out, I'd be lying if I said it didn't cause any tension early in our marriage.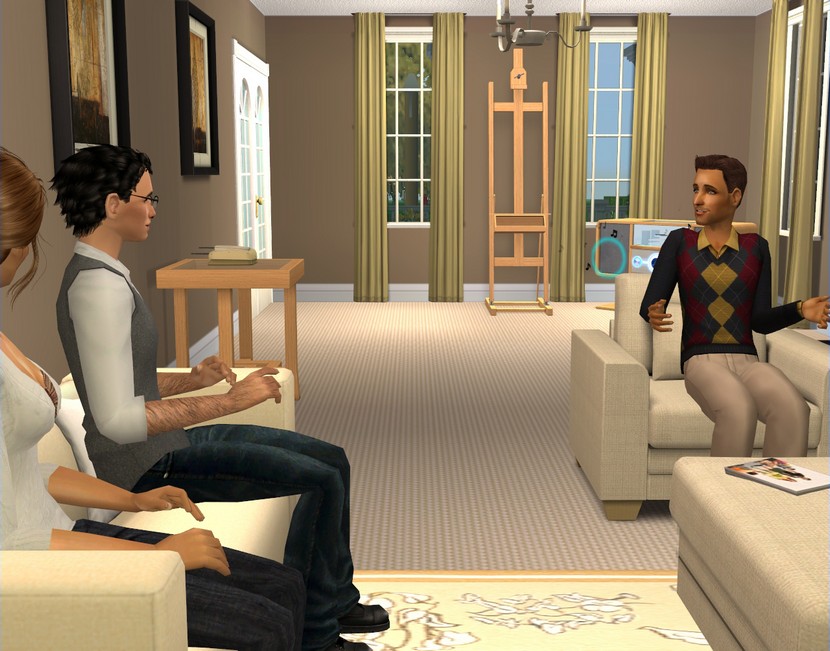 I think Connor is an excellent match for Lila. She used to talk about him a lot when she was in college but I never imagined they'd get together. Now that they are though, they seem to make a lot of sense.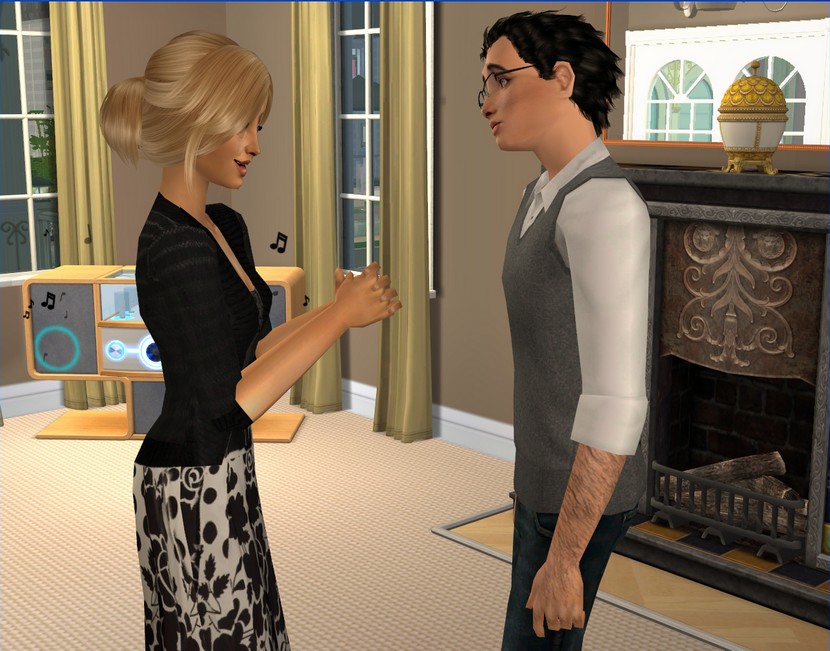 I
like
Connor but Kirstin adores him! Connor is very sure of himself and of where he wants to go in life and Kirstin admires that, especially in someone so young.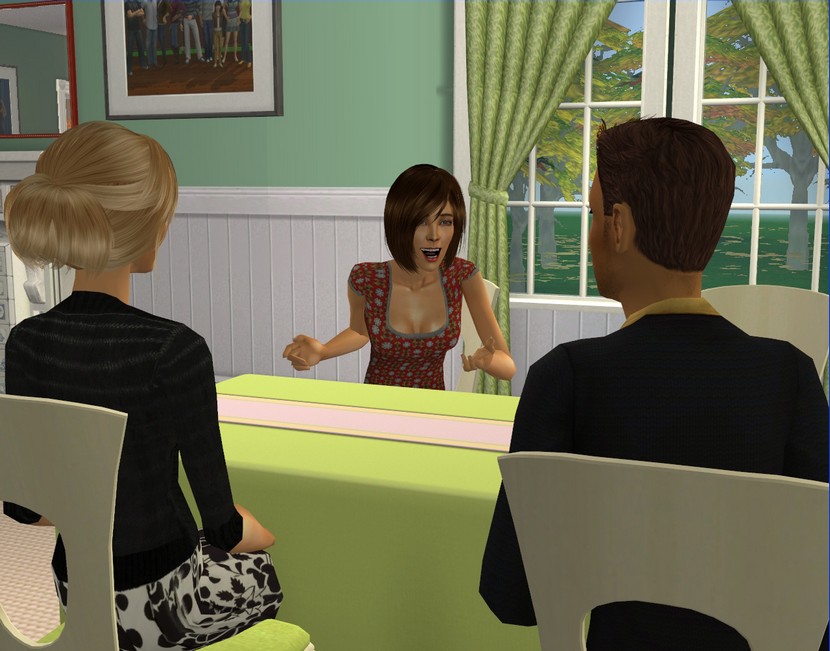 I wish Adelaide would spend some time around Connor and Lila. Maybe some of their ambition would rub off on her!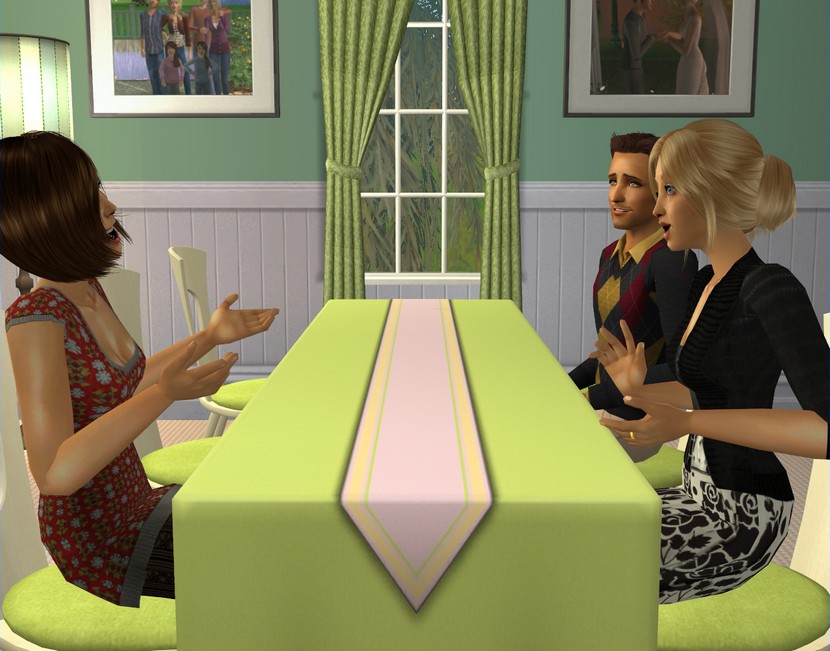 Adelaide has ideas of what she wants to do after college but none are particularly realistic. I don't think "follow rock musician boyfriend around on tour" is a viable career option.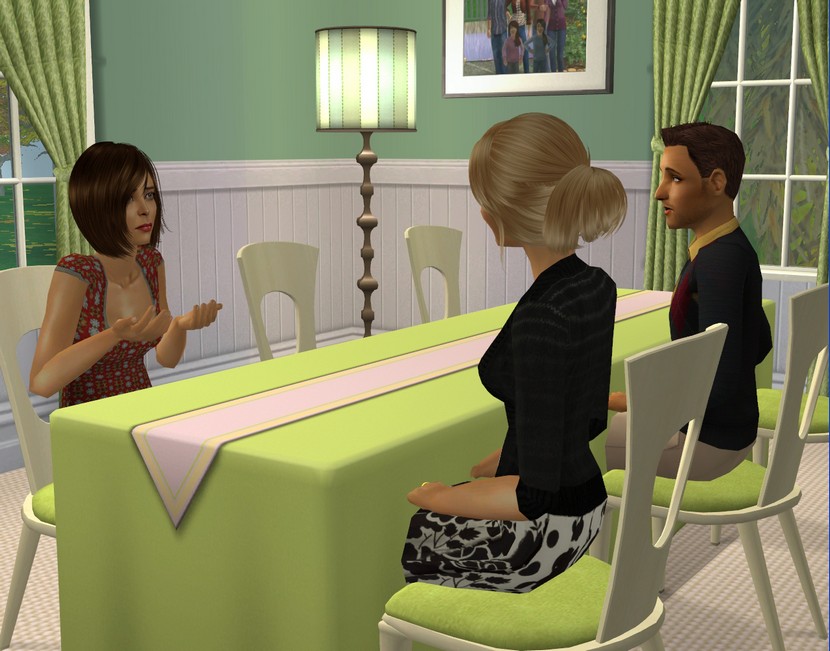 I do worry about her but I'm hoping that now that she's picked political science as her major, something in one of her classes might spark an interest in her and she'll come up with a better plan for her future.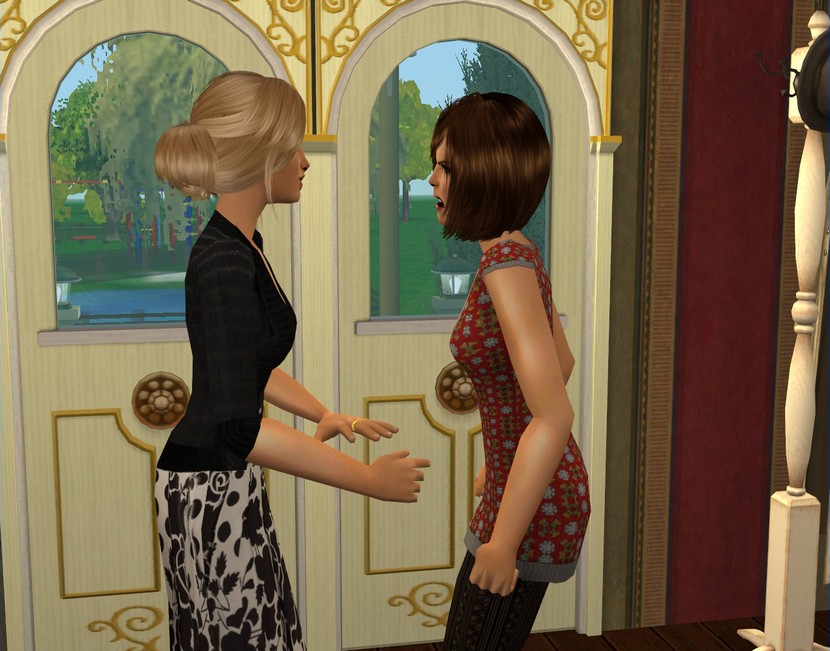 Kirstin isn't as optimistic and she and Adelaide have really been butting heads as a result. Kirstin tried to approach her calmly but it really didn't go well.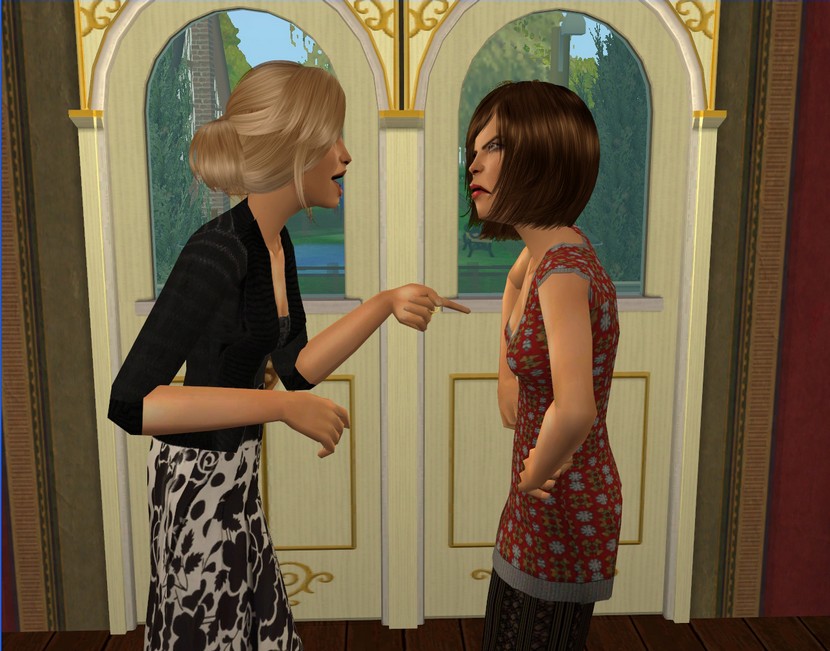 Adelaide's grades for her first semester have been lacklustre to say the least and last time Adelaide visited, Kirstin really got on her back about it.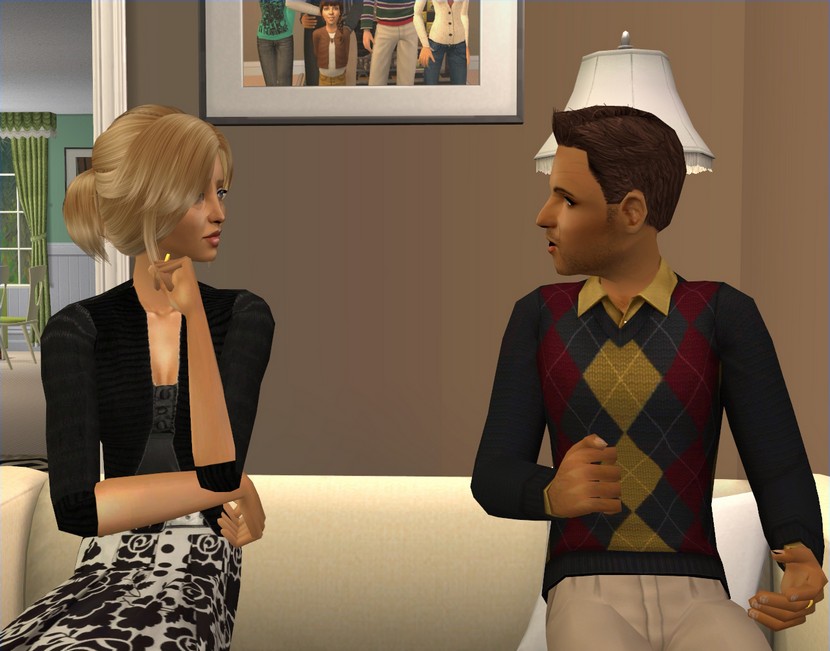 Realistically, we were never expecting Adelaide to get stellar grades. School was always tough for her and it just seems to follow that university will be even tougher.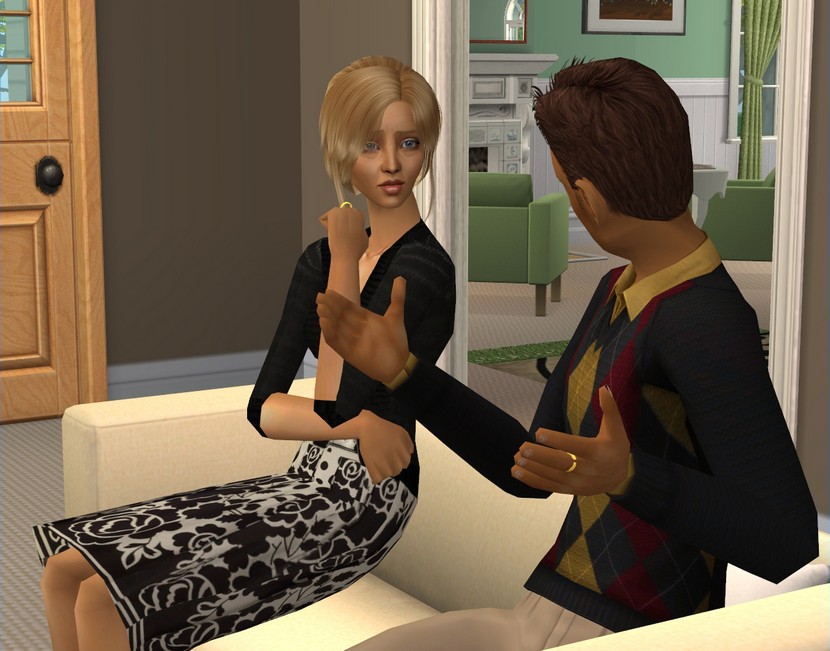 We can't force her to study; we just have to hope she figures out for herself that she's not going to be successful unless she really starts putting some effort in.
Notes:
Title is from The Meantime by Phantom Planet.

I should make an effort to do family holidays, when the parents roll the want but my Sims usually end up waiting until all the kids are out of the house anyway!

So this is Amar's new job. The next level of the custom photography career I use is Medical Photographer, so that's what he's doing now. I have a friend who takes newborn pictures in a hospital, so I'm combining her job with a little extra, seeing I don't have

that

many babies born around here!

The feeling is mutual between Kirstin and Connor! She had the want to be friends with him when I loaded the lot and when Connor and Lila came to visit, he was very keen to talk to Kirstin (and then once he fulfilled that, he was all about Lila again. Aww!).

I'm still feeling bad for poor Adelaide. She's such a black sheep in this family. Both parents with highly accomplished careers, sisters both graduated with honours (one with two kids in tow). I really hope she gets serious about school and does better than anyone is expecting.