Round 34: February 2039 (Summer)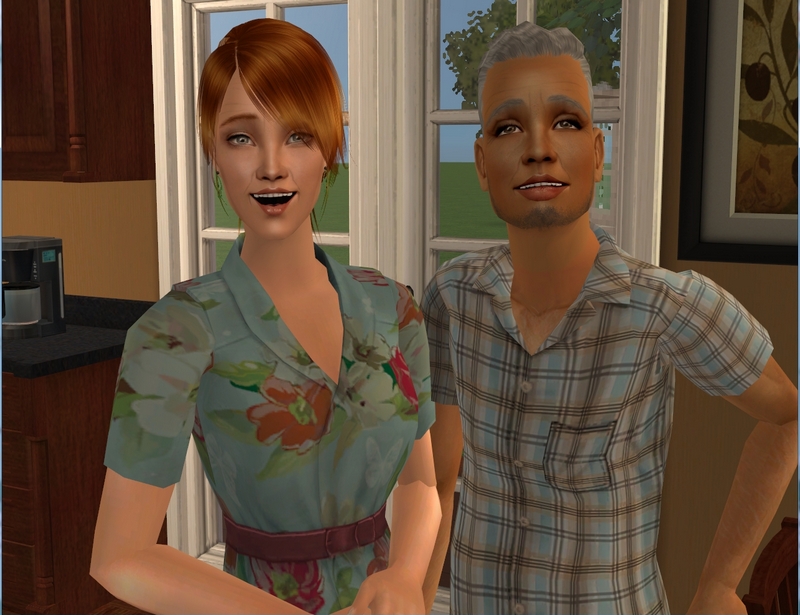 Narrated by James Novak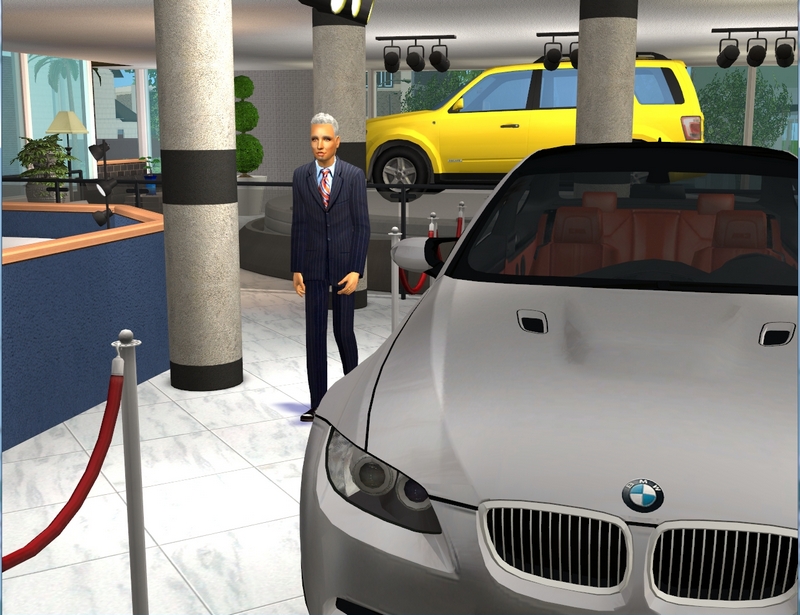 Lately, I've cut back the time I spend at NKL to devote more of my energies to Novak Motors.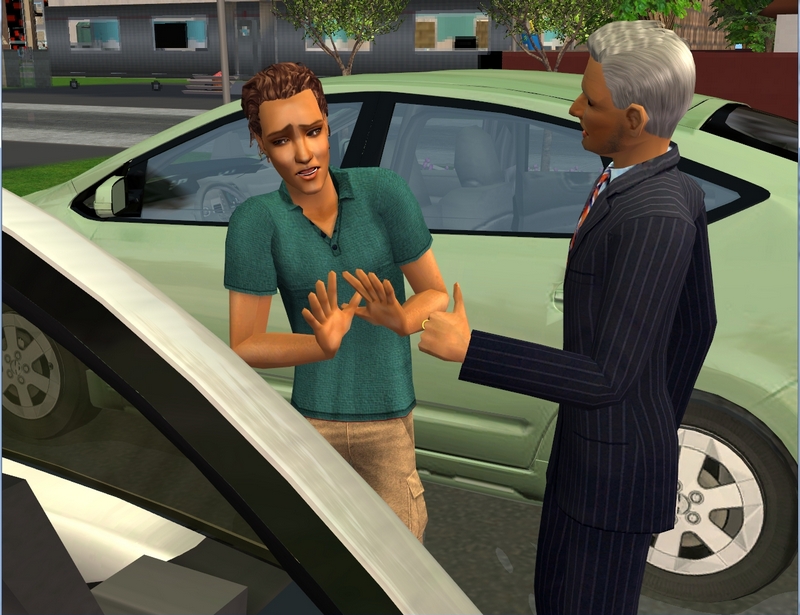 When I started this business, I had no idea what I was doing and sometimes, I still feel that way. I'm not a natural at sales.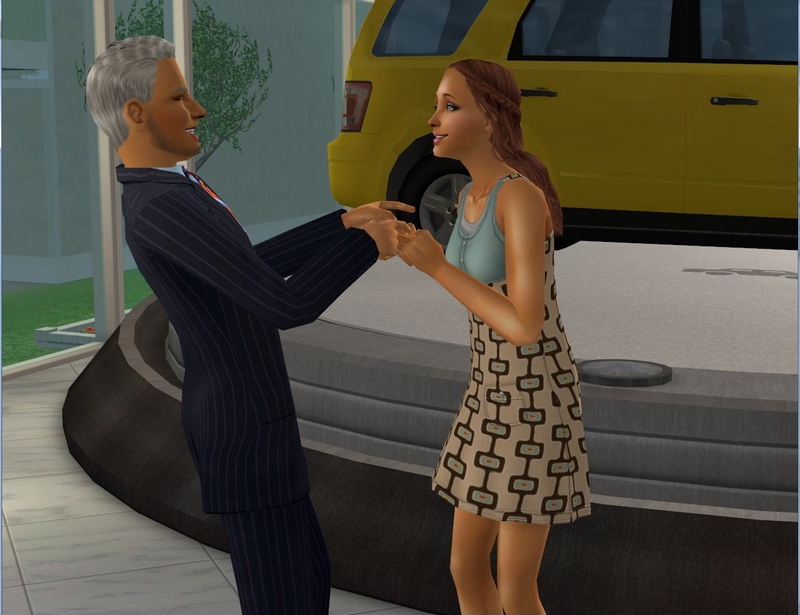 But more and more, it's become sort of like my "baby" and something I truly enjoy.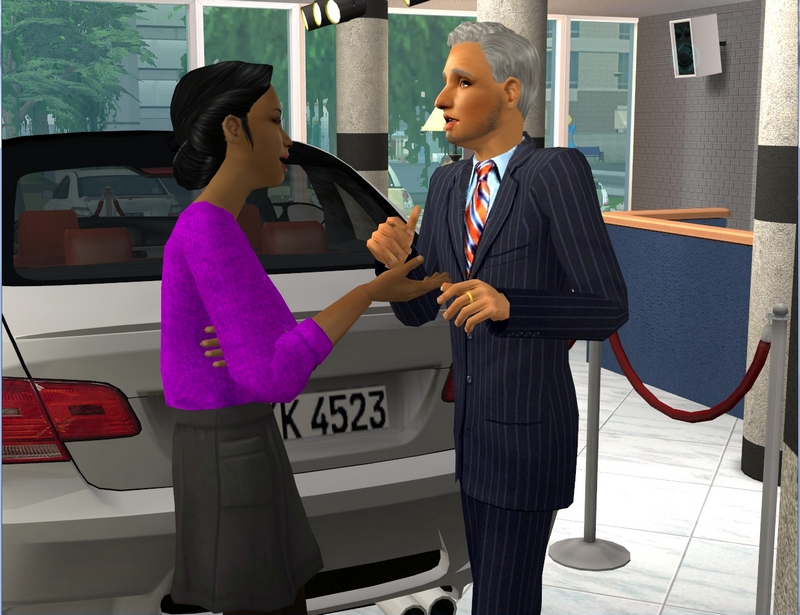 It's not for everyone but I really like helping people find the right car for them. And I don't rip them off either, like a lot of other car salesmen I've come across.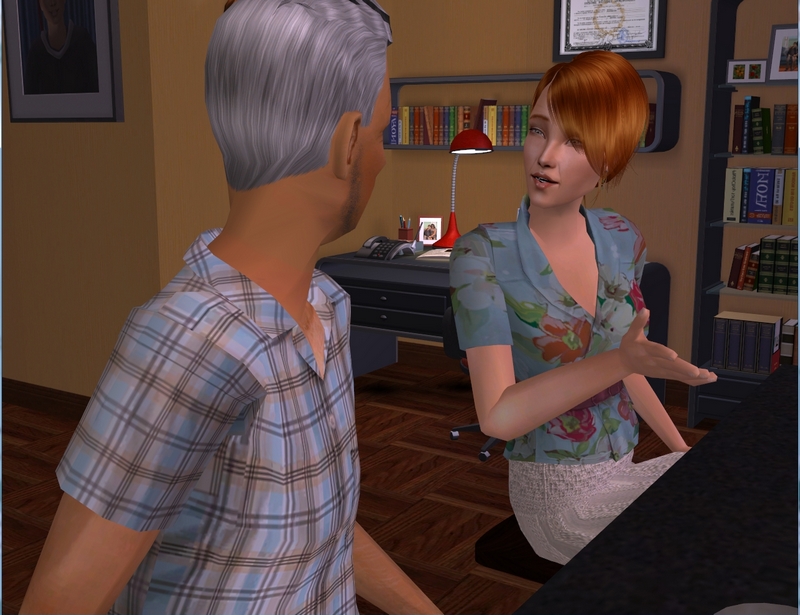 I've talked about it with Madelyn and she thinks I should just move onto running the lot full time, if that's what makes me happy.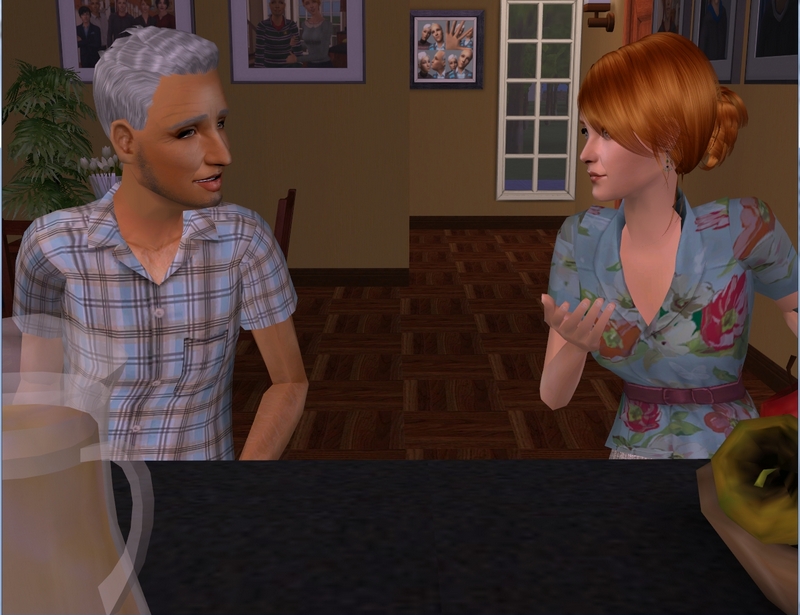 She doesn't understand why I don't just resign right now but I can't do that. I don't want to leave a whole load of unfinished business for everyone.
I've decided to just see out the year and finish up then, when I'll have reached the official retirement age anyway.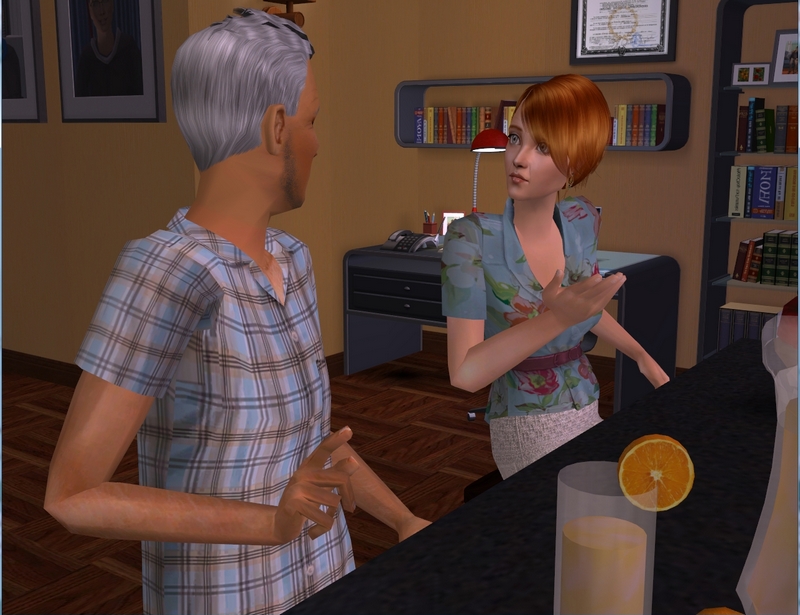 It's not what Madelyn would do but we have different attitudes to work. Work is just a means to an end for Madelyn and she completely forgets about her job once she walks out the door at the end of the day.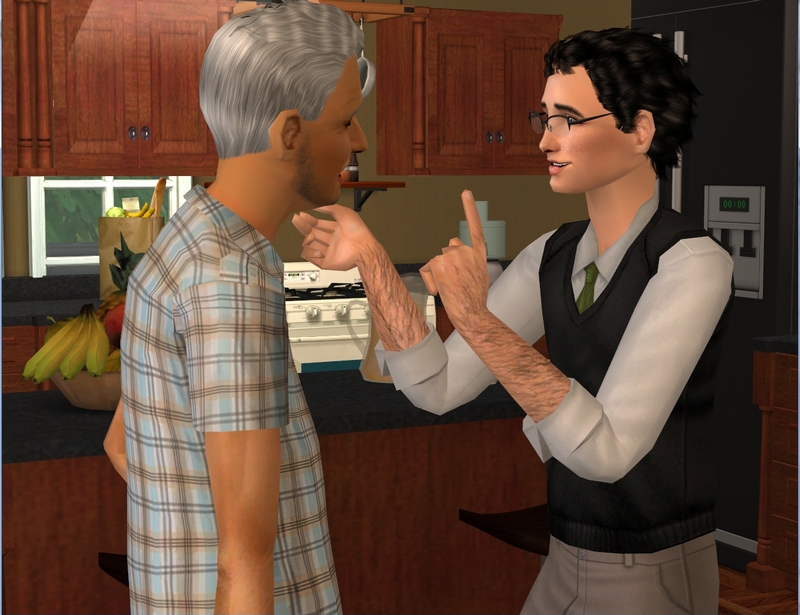 Connor is just at the beginning of his career and it's finally going the way he wants it to. He's been at the SCIA for a few months now and he's very happy there.
The only downside is a particular co-worker he's not so keen on. He's younger and has been there longer, which bothers Connor.
But he's putting all that out of his mind and focusing on the work, which he
does
really like. It's all classified and all he can tell me about it is that he does surveillance.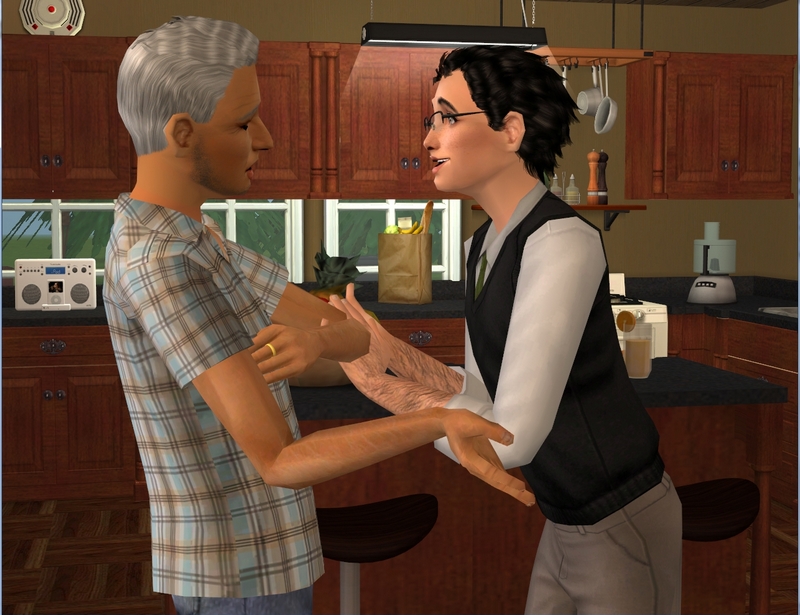 The new job came with a nice pay bump for him too. He and
Lila
want to buy a house together eventually, so that's most definitely come in handy for him.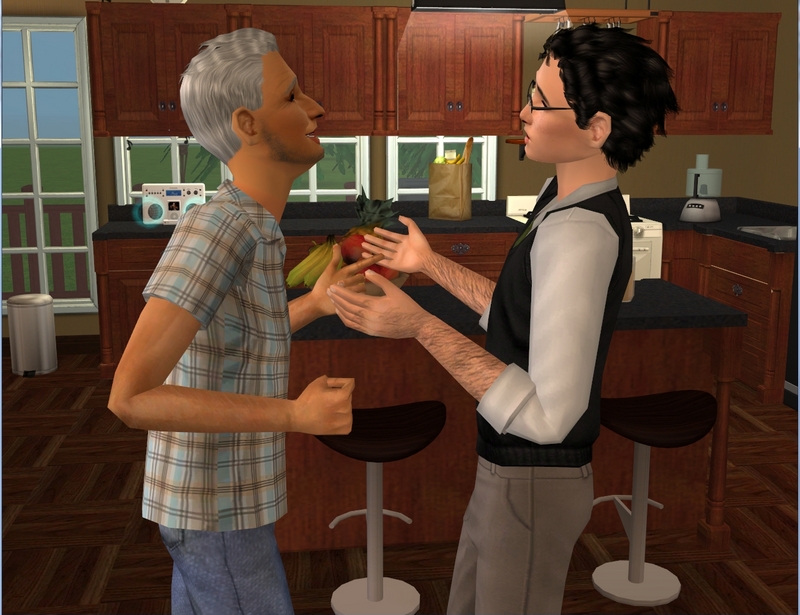 Connor says he might be asking me for some real estate advice once he and Lila are ready.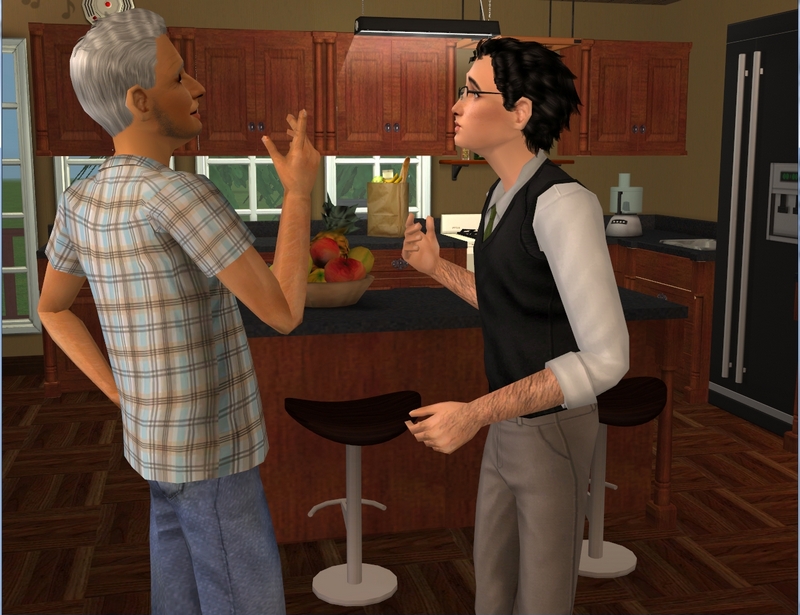 I'll try to help out but I don't think it will be necessary. Connor has a good head for this kind of thing. He takes after his old man!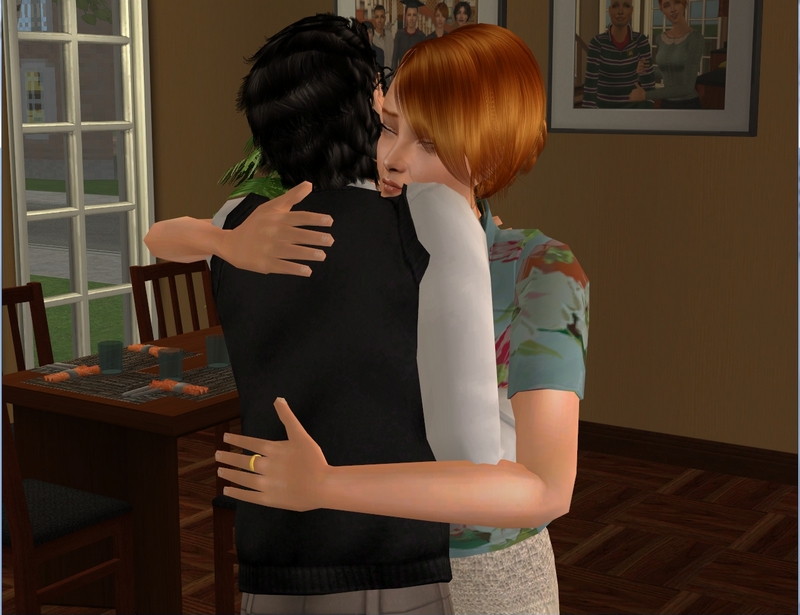 Madelyn is bored to tears by any talk of money or real estate. She wants to be the very first visitor Connor and Lila have in their new home but the house buying process is not something she's the slightest bit interested in.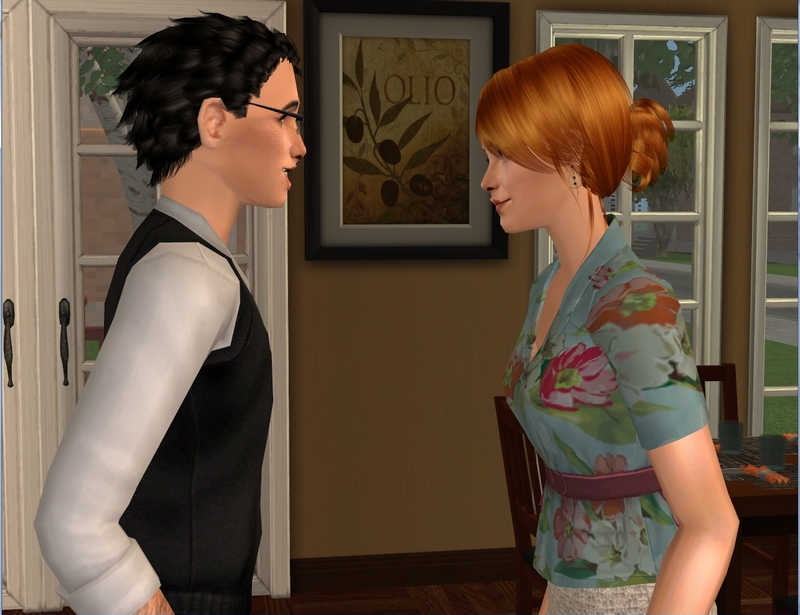 It's not something Connor would think to discuss with his mother anyway. He knows how to pick his audience.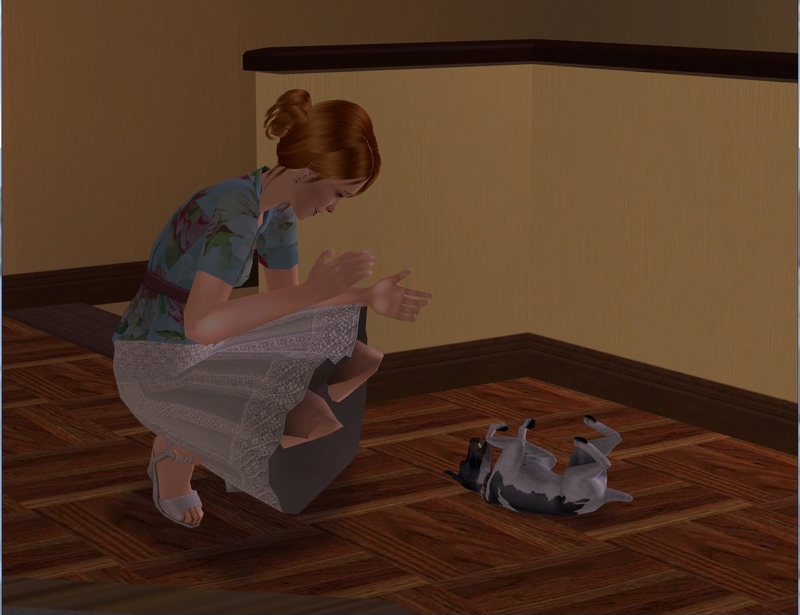 Madelyn is always interested to hear about Connor's career (as much as he'll tell us!) but her own is one she won't have much trouble leaving behind when it's time to retire. She's not the type to be bored at home.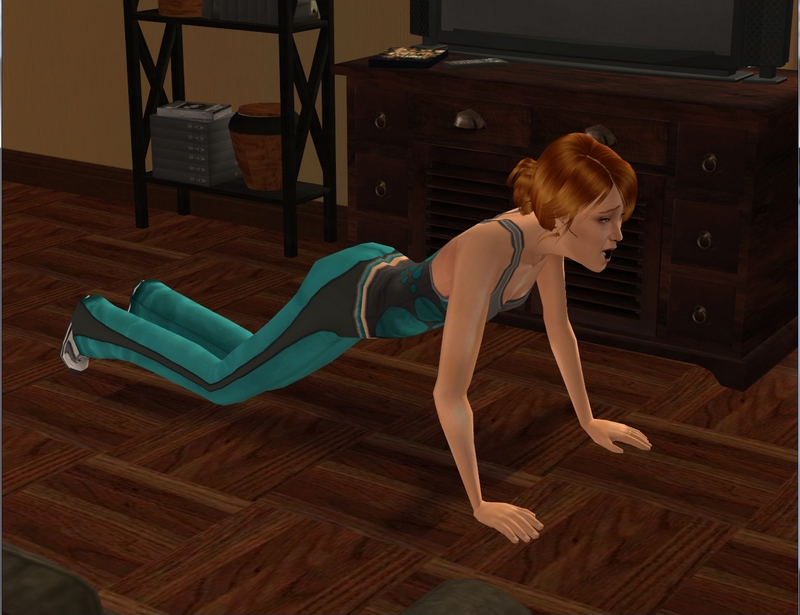 She's always finding new things to do. Her latest thing is the fitness kick she's on.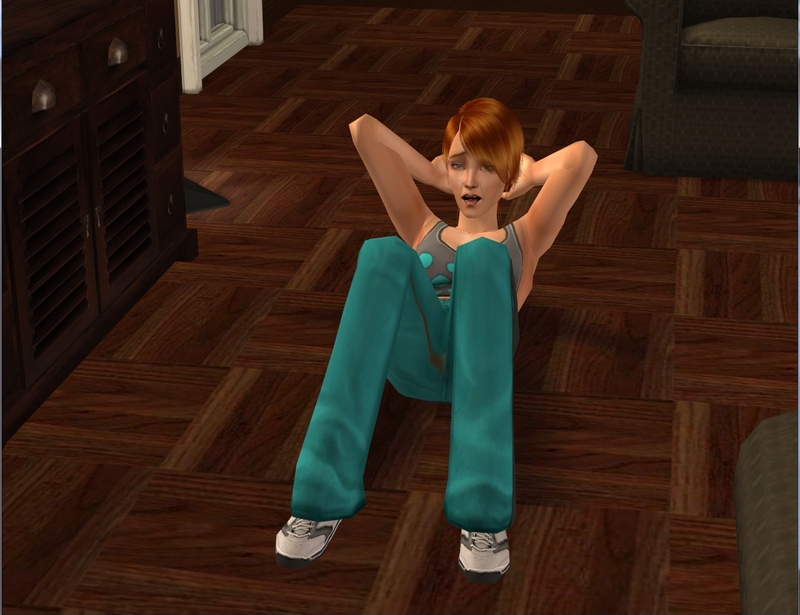 It's not something she enjoys but Madelyn will turn 60 next year and she's come to see it as something necessary.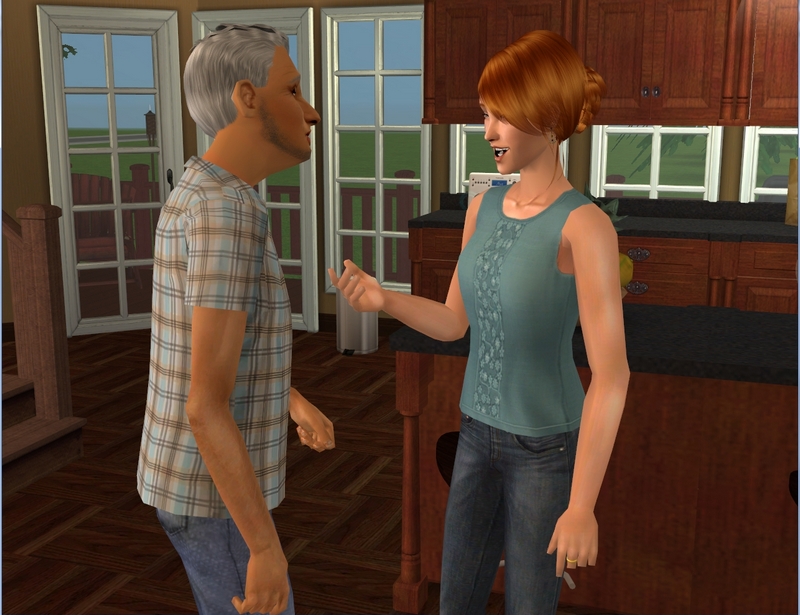 She's been going out hiking more often too and trying to convince me to go with her. I'm not much of an outdoorsman though.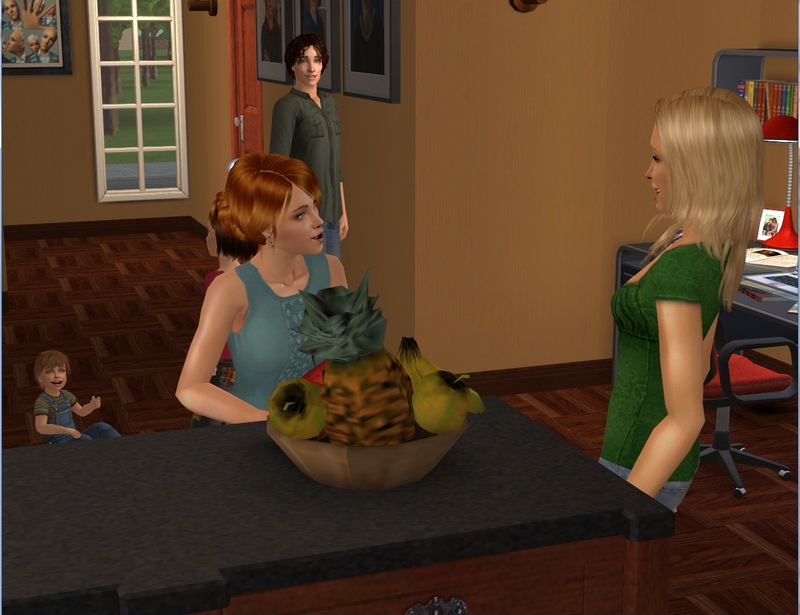 That's something Madelyn has always shared with Aaron and Ethan and it's probably one of the reasons she gets on so well with Maia too.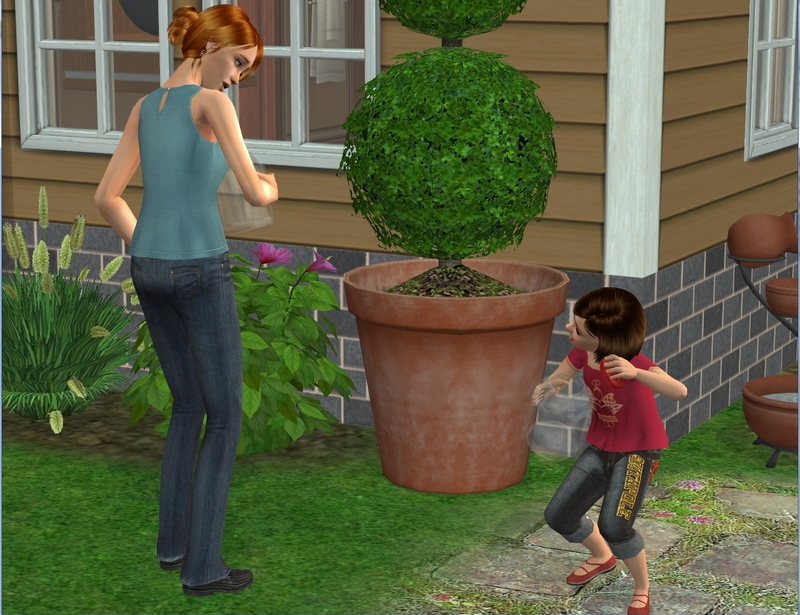 And Willow is just like her parents and grandmother in that way. Madelyn thinks it's just delightful.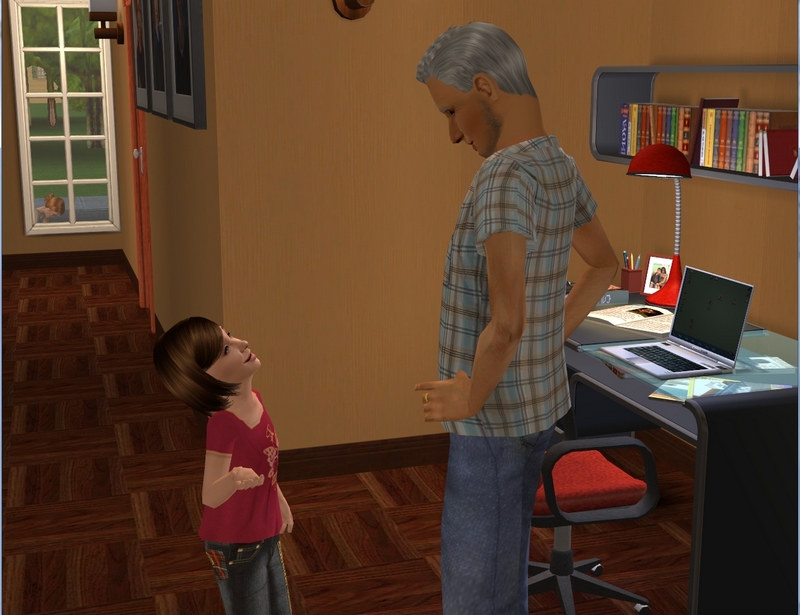 Willow is old enough now to go on hikes with them and has really been enjoying it. Or so she tells me anyway.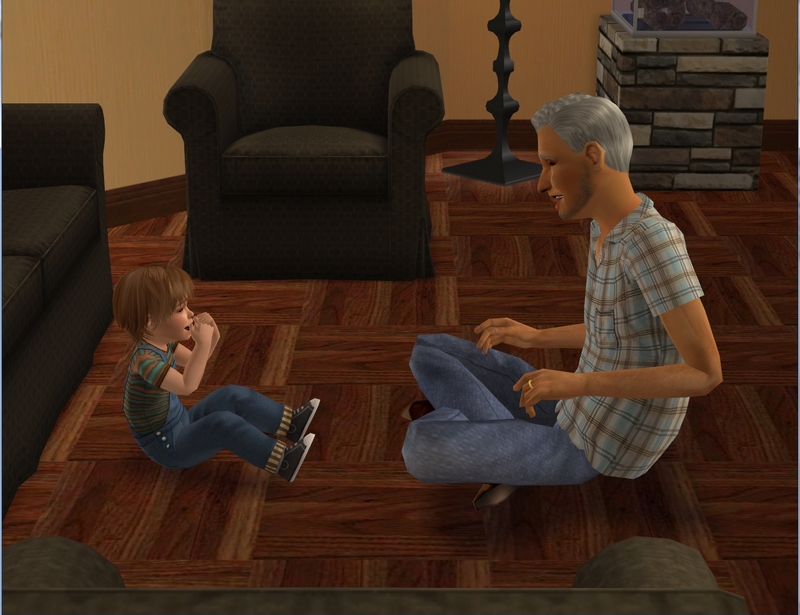 River is too young right now, so he stays behind with me.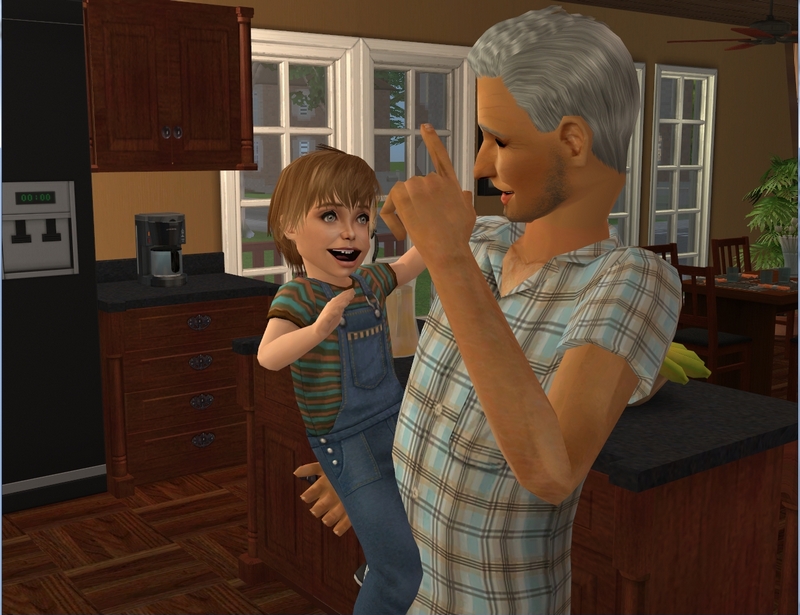 I don't really mind. I don't really have one-on-one time with River very often, so I make the most of it.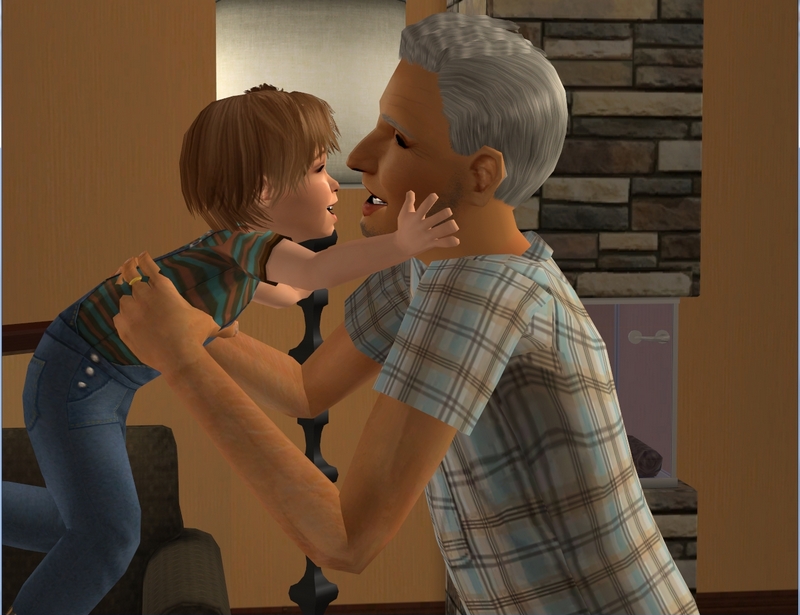 We have plenty of fun together while everyone is away. It's not a bad way to spend a Sunday morning.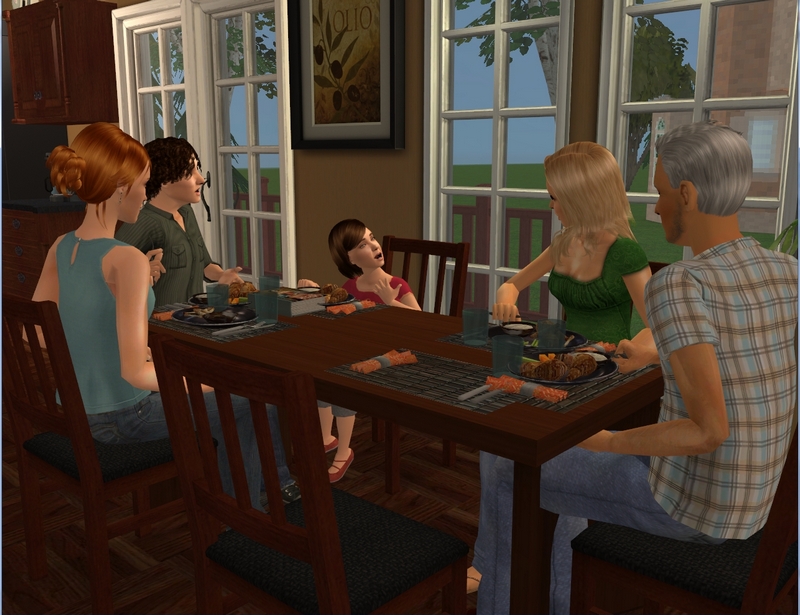 Once everyone else gets back, we have lunch together and talk about how we spent the morning.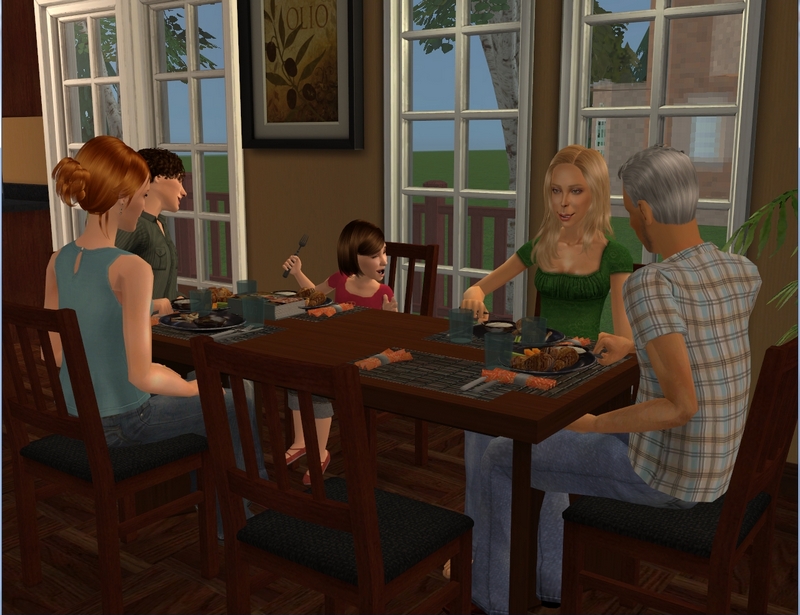 Or rather, Willow talks and we usually all just listen.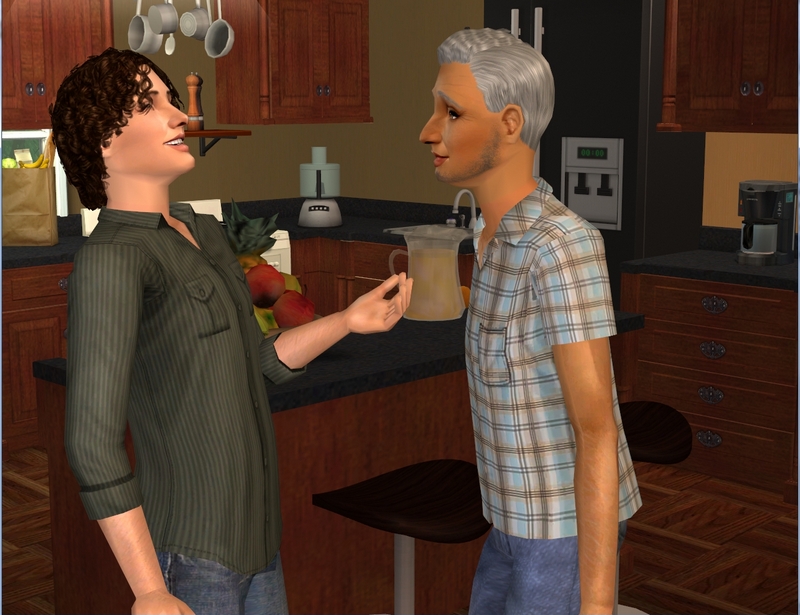 I couldn't believe it when Ethan told me her teacher at school described her as "a little shy"! She's definitely not like that with the family.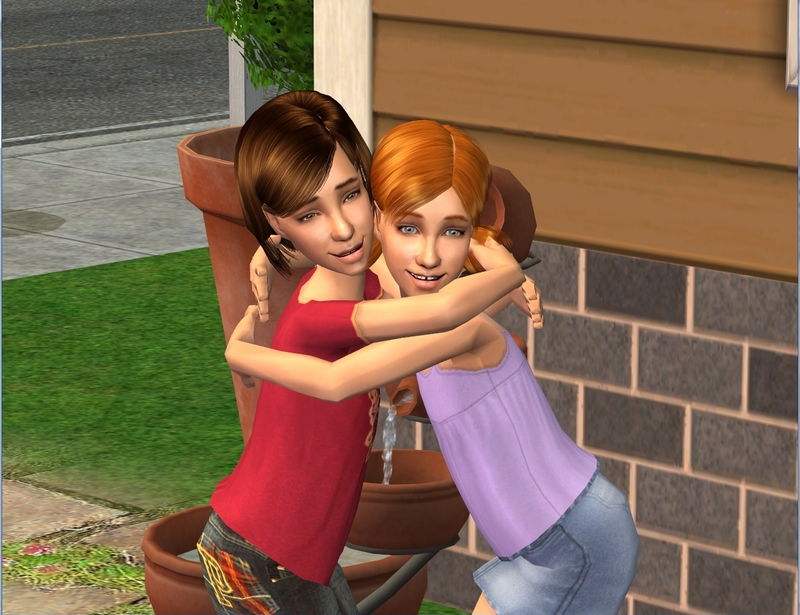 She has settled into school really well, which is no surprise given she has Amy with her. They just adore each other.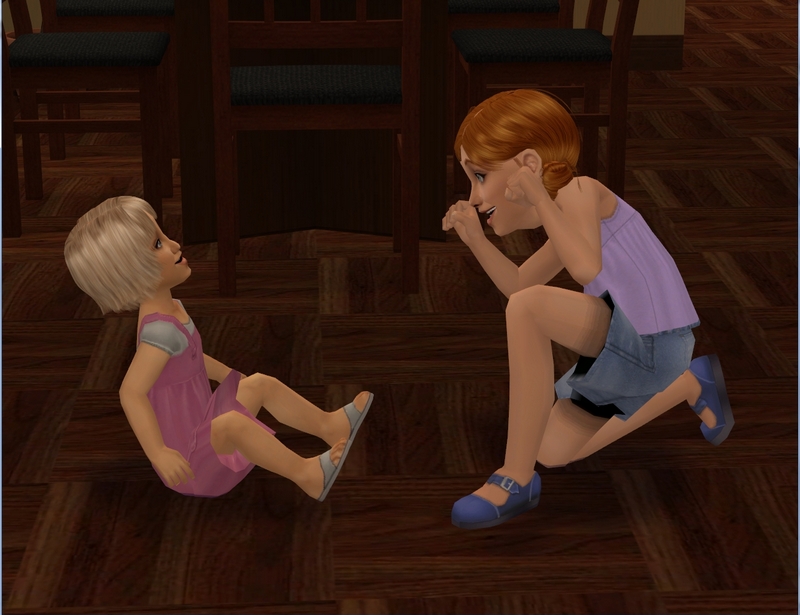 Being raised together is probably why neither Amy or Willow had much trouble adjusting to having a younger sibling.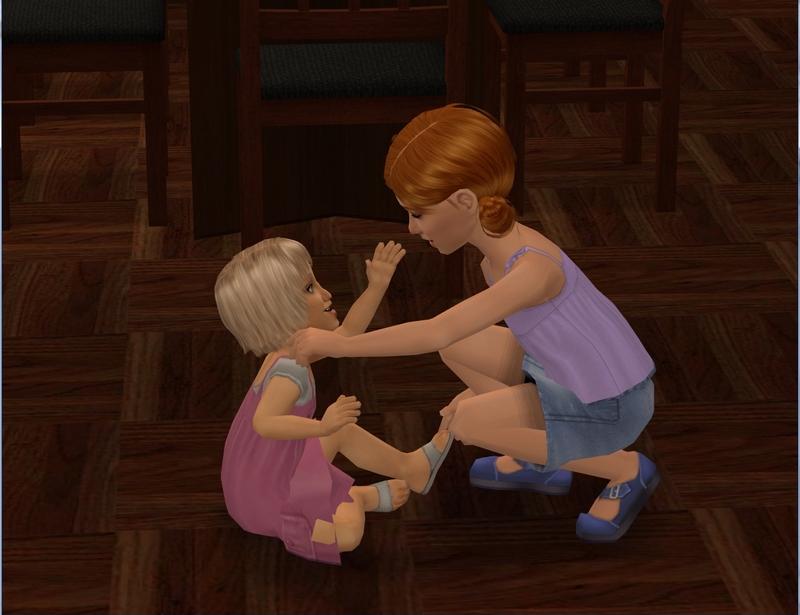 Amy loves having a little sister. There's time enough for that to change, but so far, they get along very well.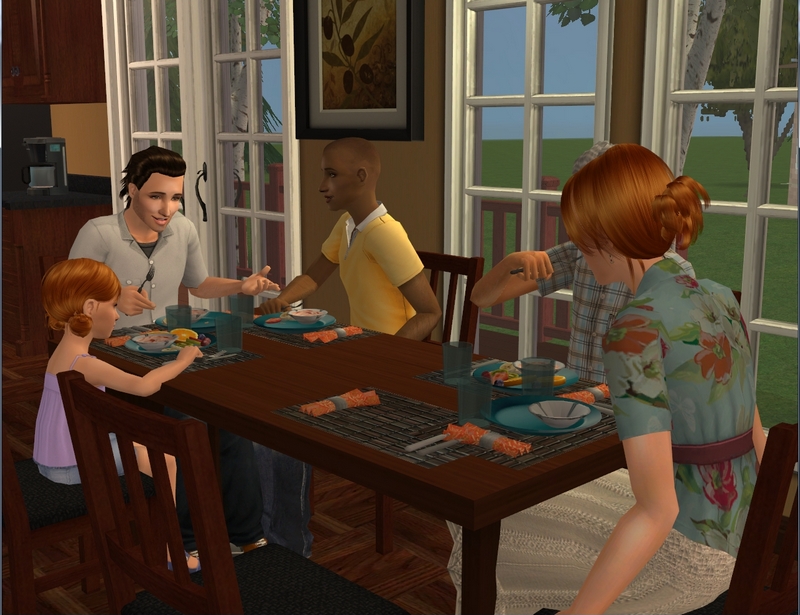 Hopefully, she'll take to having a second sibling just as easily, as Aaron and Calvin are planning to adopt a third child.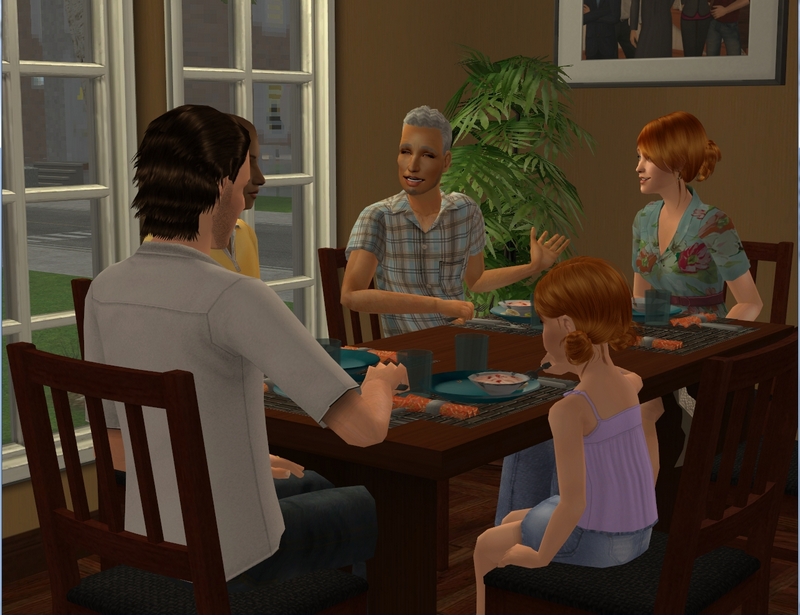 After they adopted Natalie, they said they were most likely done, so the news was a little surprising to me. I was happy to hear it but definitely surprised.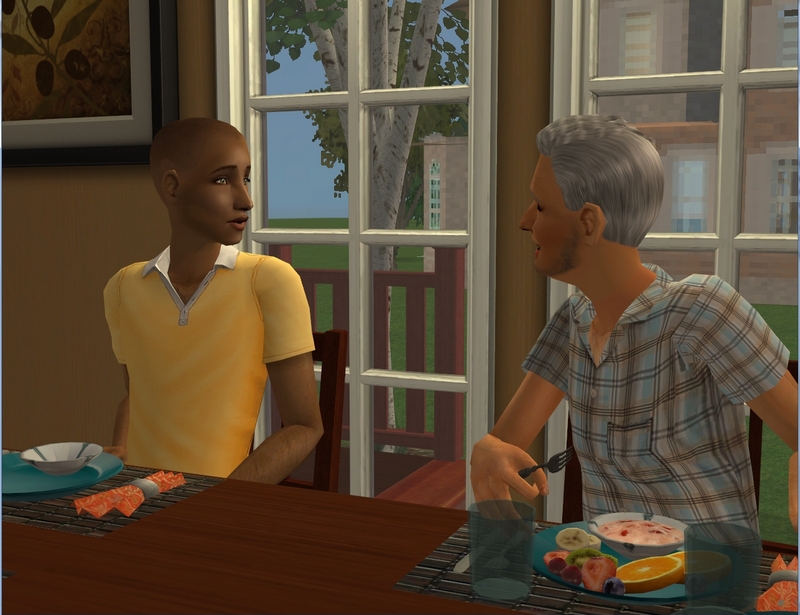 Calvin admitted Aaron had to twist his arm a little but in the end, he came around to the idea pretty quickly.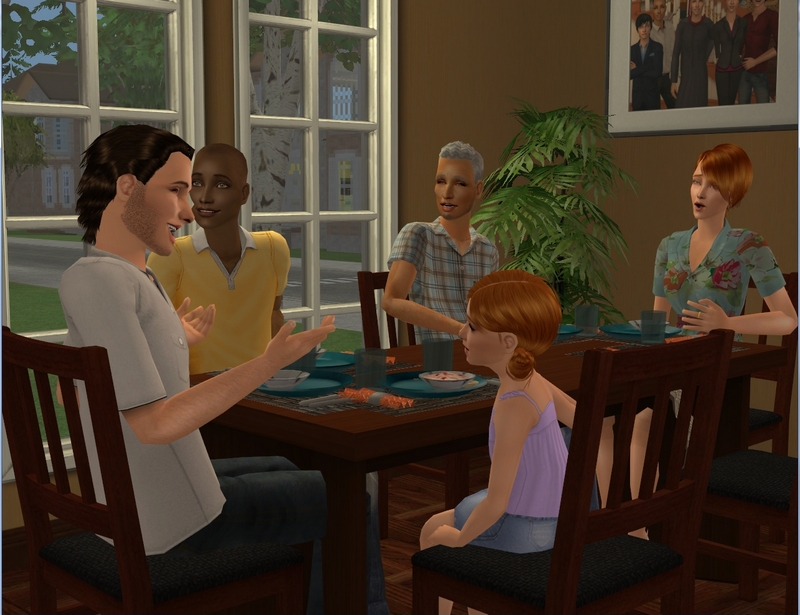 They're both quite excited about starting the process all over again now. This time will definitely be the last for both of them though.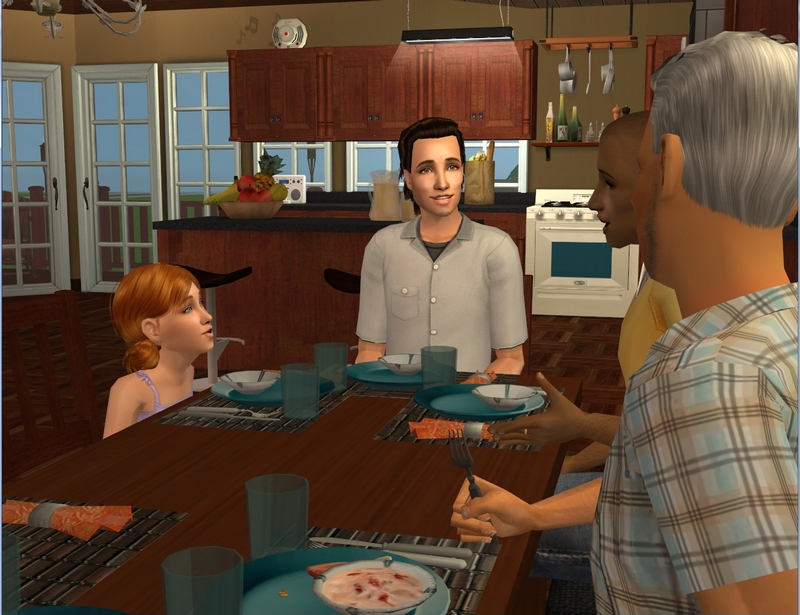 Amy is cautiously pleased about another sibling…as long as it's a girl!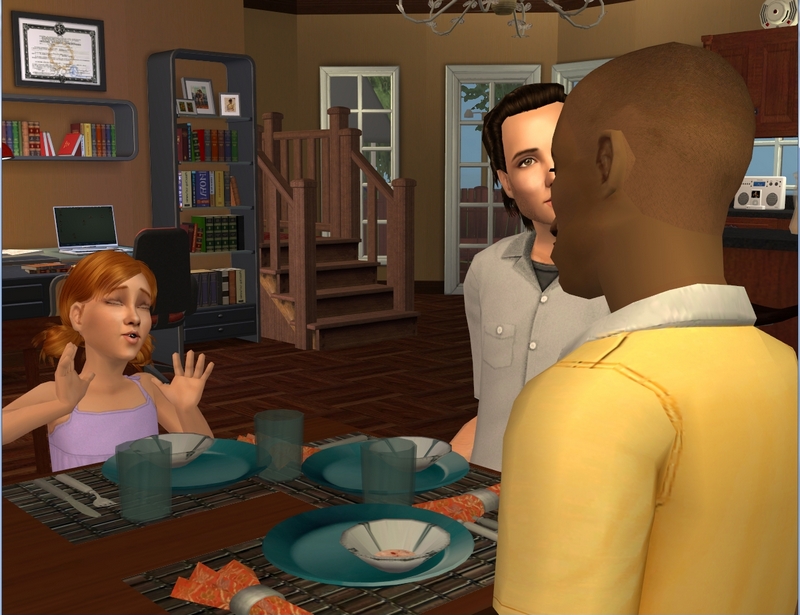 She has a lot of fun with Natalie and doesn't think a brother would be nearly as much fun.
Madelyn reminded her that River is a boy and she likes him just fine. And of course, her parents are both boys too.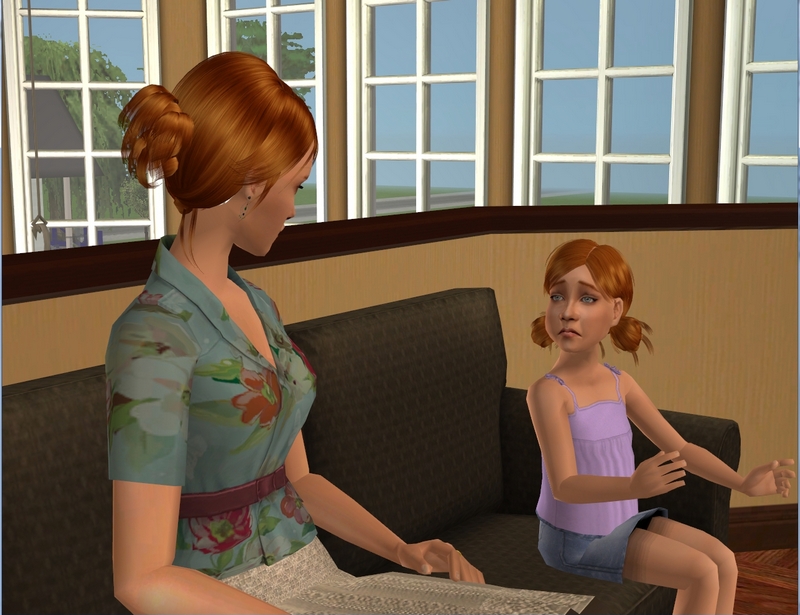 Amy would still rather have another sister but she's agreed that a brother might not be completely awful either.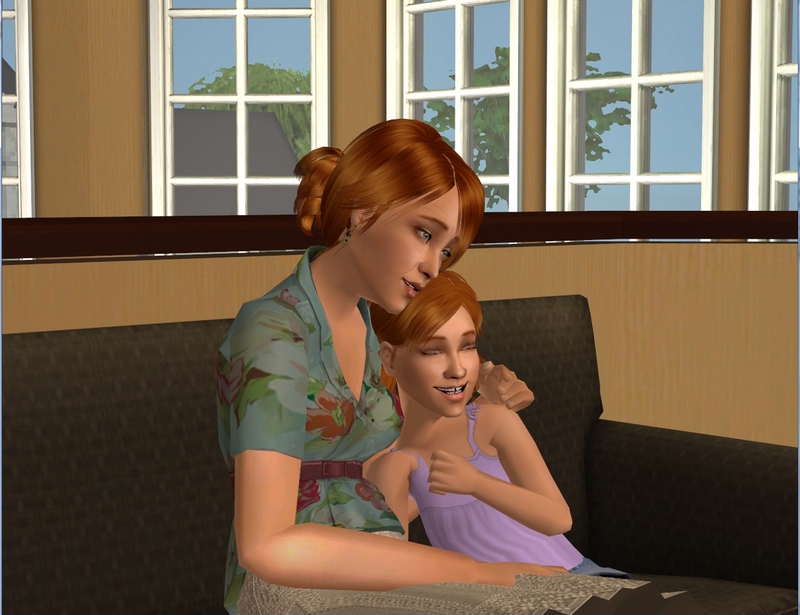 Amy is a good kid, so I think she'll come around.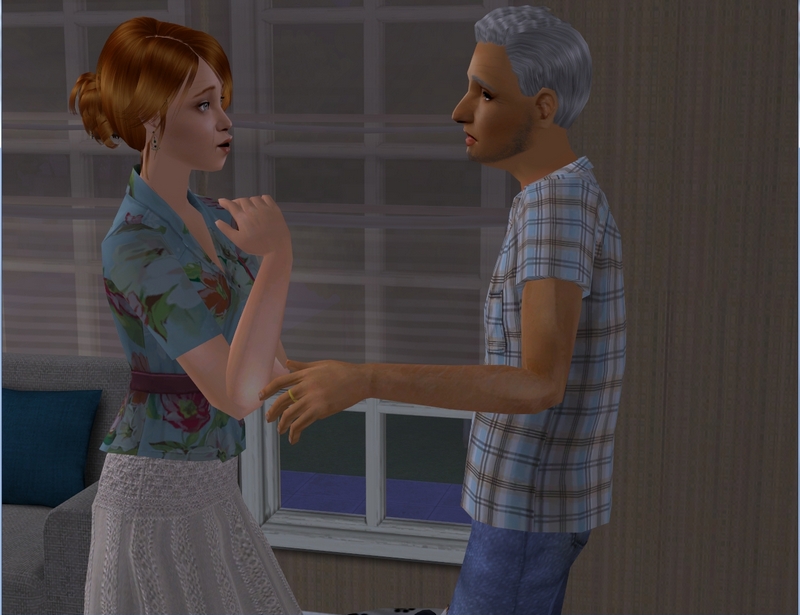 She could have plenty of time for that too. We really have no idea how long it will take until a suitable child comes along for Aaron and Calvin. It could be days, weeks, even years.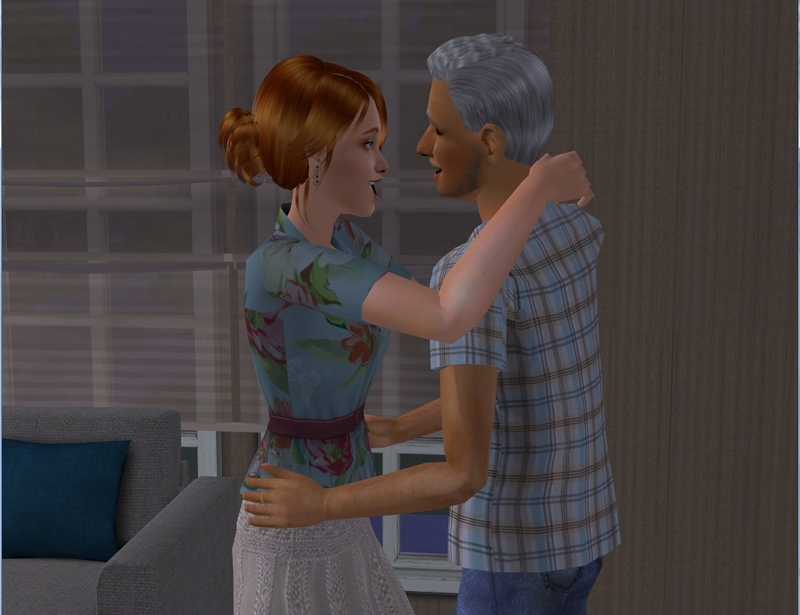 For their sake, I hope it's sooner rather than later. And for our sake too; Madelyn and I are keen to meet our new grandchild.
Notes:
Title is from Rattled by the Rush by Pavement.

NKL is the name I gave to the corporation I pretend all my Business career Sims work for. Right now, that's James, Lila, Jack and Zane. Once James retires, it's going to be a very youthful workplace.

Madelyn must have heard that I'm planning to try out Maisie's death system on my future elders. She rolled the want to get fit, which is unusual in itself, because I've only had that want from fat Sims, which Madelyn wasn't. Add that to how lazy she is and she really must be psychic!

I was going to have Aaron and Calvin stop at 2 kids (Calvin's IFS - Aaron's is 3) but then Aaron went and rolled a want to adopt a child. It's really rare in my game for a gay Sim to roll a baby want, so I'm going to fulfill it. I have to take another look at their house but I think they might stay there. I'll reassess when all the kids are school age; they might be in need of another bathroom by then!