Round 34: January 2039 (Summer)
last update/next update
Evan Moretti
is 50,
Ione
is 43,
Aurora
and
Bianca
are 13 and
Francesca
is 5.
(Olivia and Lia are 42,
Justin
and
Xavier
are 18, Matthew is 14, Ramona is 12 and Catherine is 5)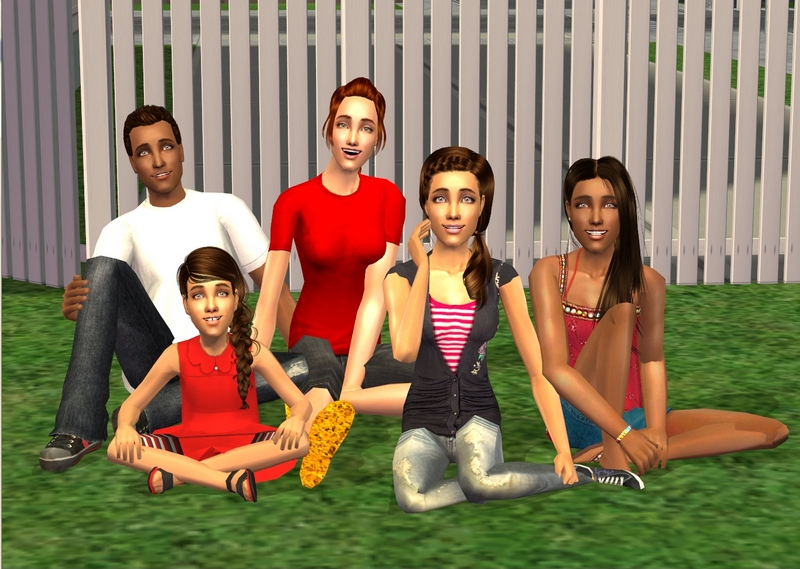 Narrated by Ione Moretti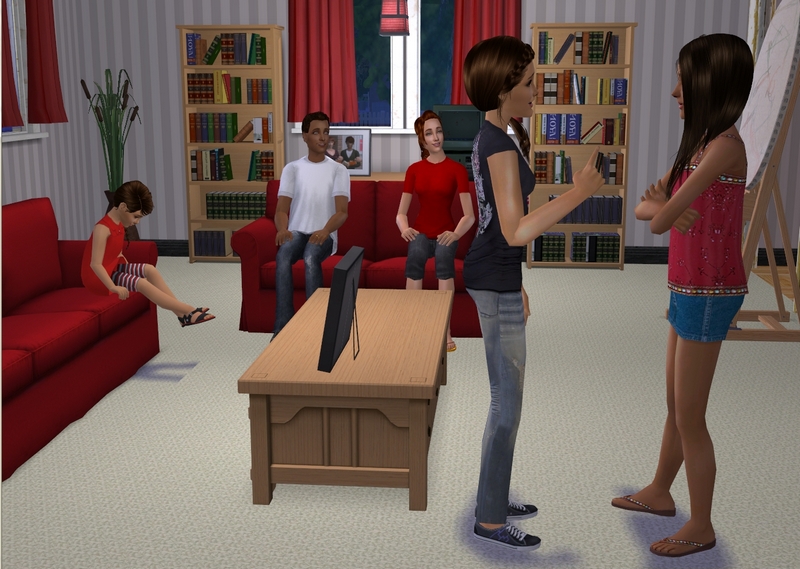 Justin and Xavier are now settling in on campus, so it's just me, Evan and the girls here at home. He's officially outnumbered.
I don't think he minds much. If we had especially dramatic girls, he might but they're not. I'm hoping hormones don't change it but Aurora and Bianca are still very even-tempered and sweet.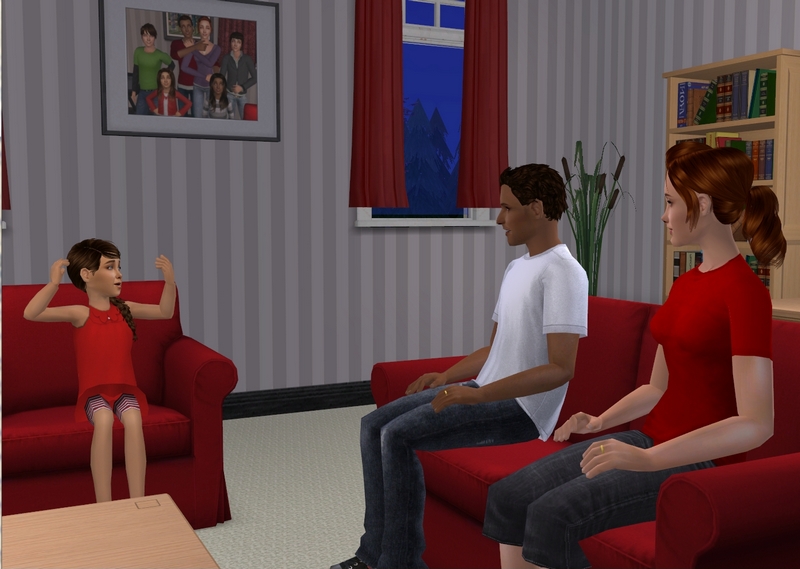 And fortunately, we have many years before we need to worry about Francesca and hormonal shifts in personality!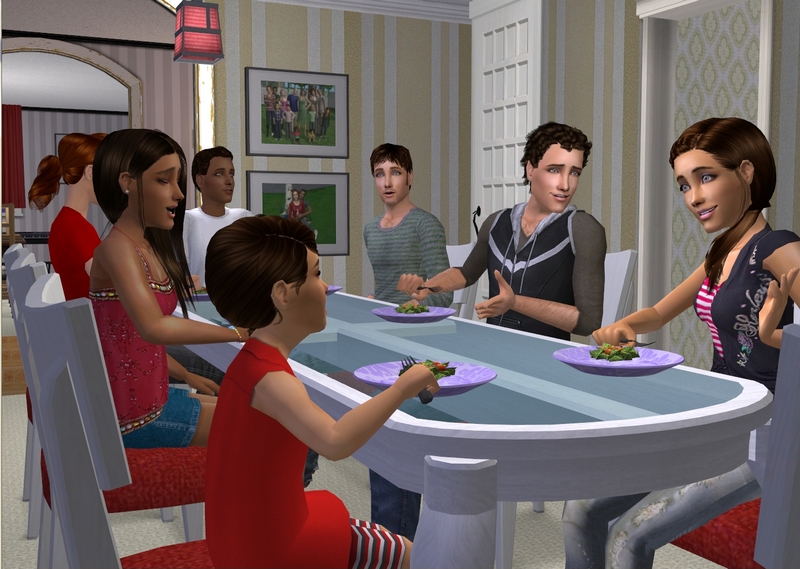 The boys still visit a couple of times a week. Classes haven't started yet, so they're really just hanging around campus all day with nothing in particular to do.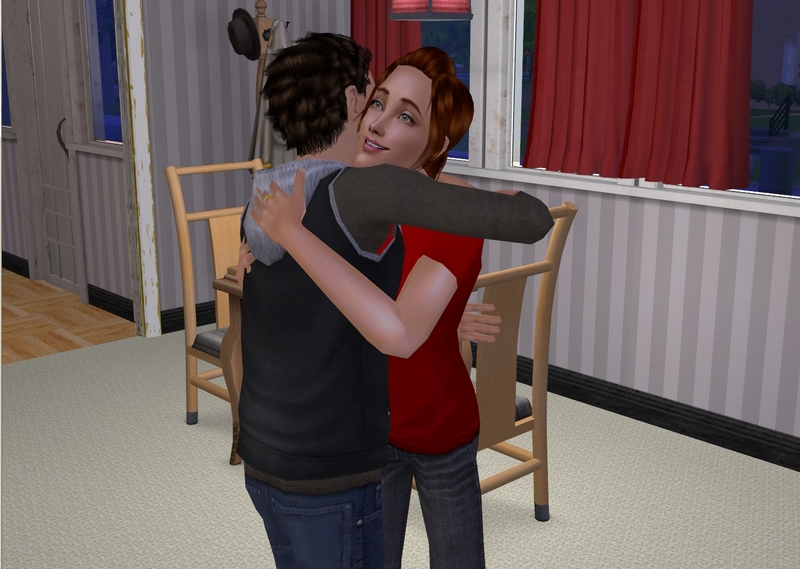 I was hoping they'd drop in frequently, so I'm glad. It's the first time they've ever been away from us, so I've been missing them a lot.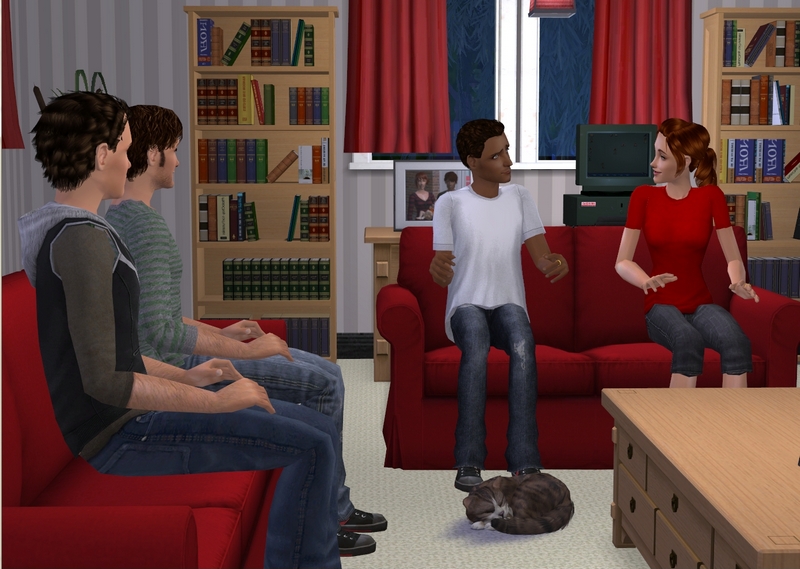 Evan has been worrying a little too. He's always been more of a worrier than me. I went to college myself though and I came out of it unscathed. And I didn't have a twin brother and a cousin coming along with me either. I know our boys will be just fine.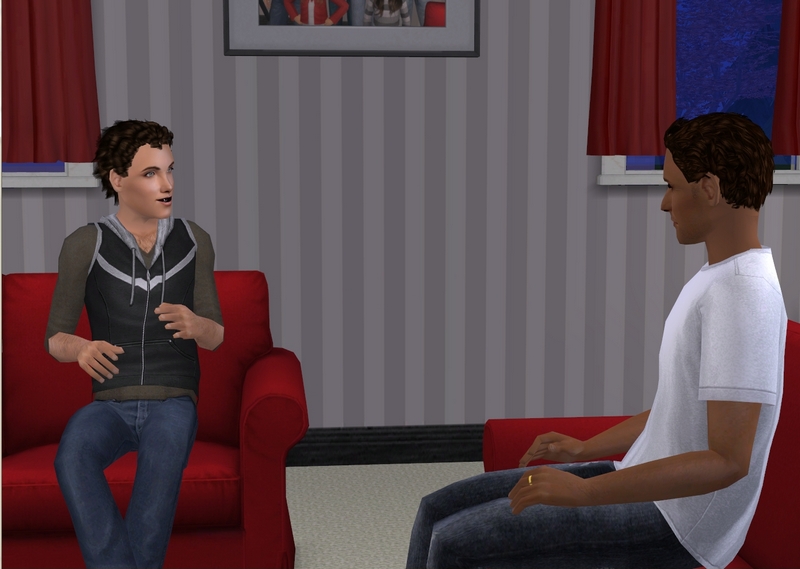 Justin, Xavier and
Declan
are all living in the same dorm together. Justin's got his own room and Xavier is rooming with Declan.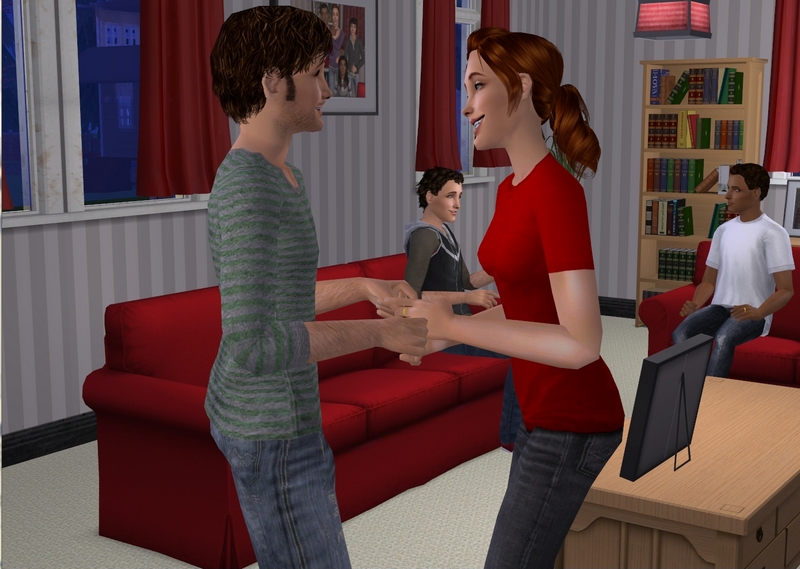 It sounds like they're doing well, though I think Justin is more excited about being reunited with his girlfriend Louisa than anything else.
Francesca really misses having the boys at home. She loves her big brothers.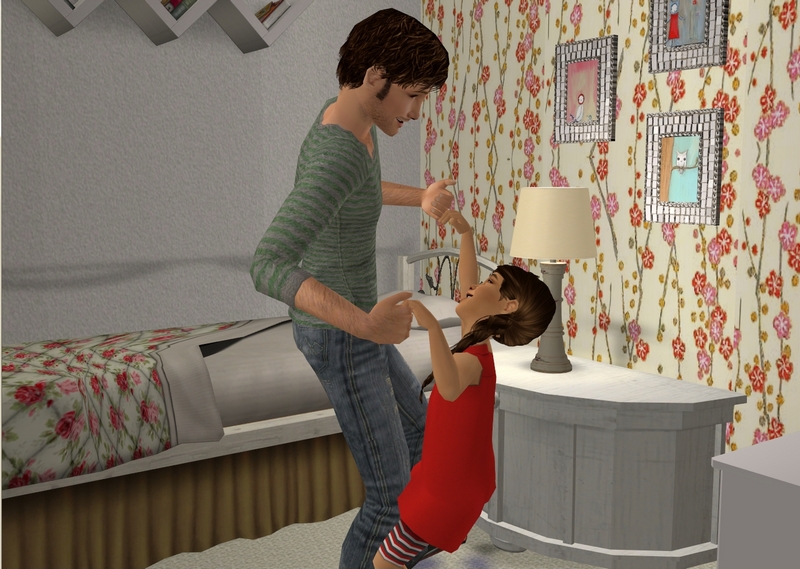 She's not going to like it at all when they get busy with their classes and can't come home as often.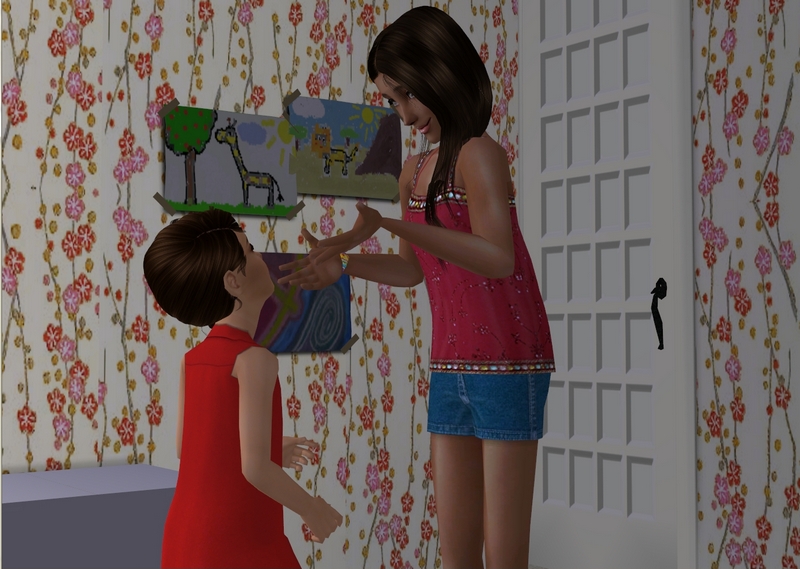 Luckily, Aurora and Bianca both still dote on Francesca, so she can't say she doesn't get any attention at home.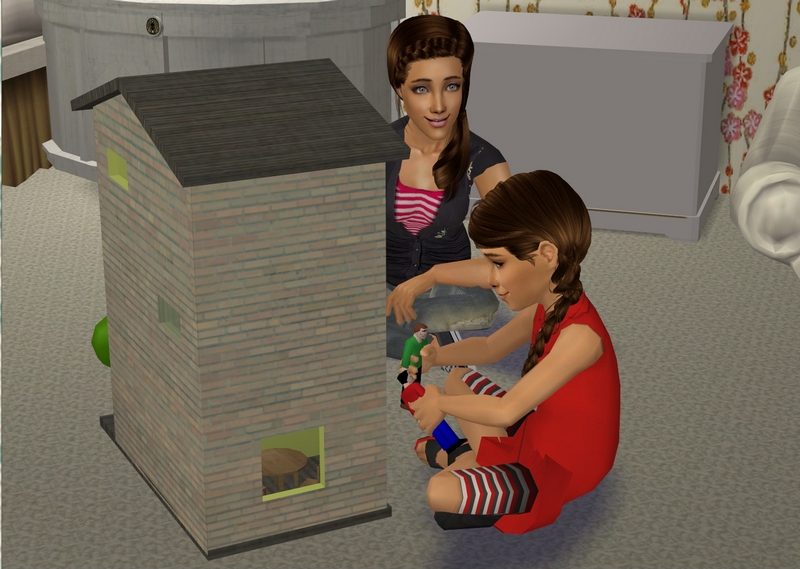 I thought maybe they'd grow out of treating their little sister like an extremely large doll but so far, they're still very close.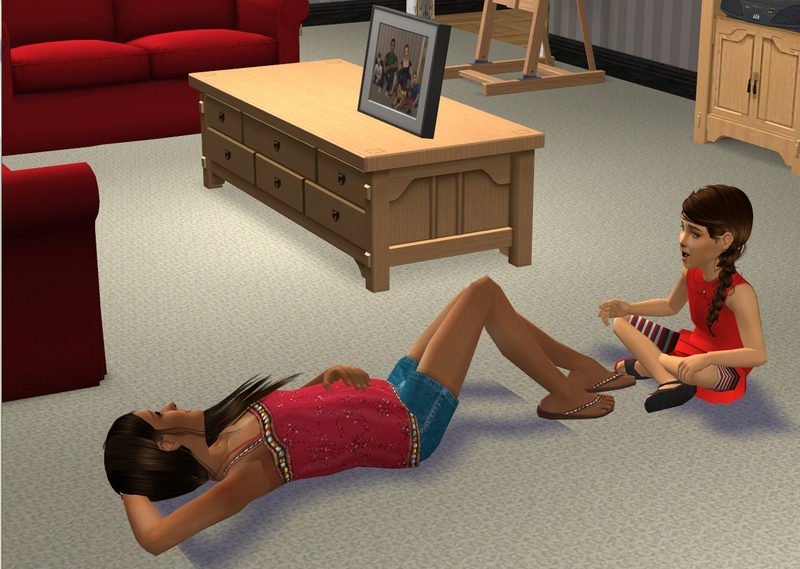 The girls are actually really great with her. They're all off school until February and they're doing a great job keeping her occupied. Her siblings are so much older than her, so she likes it when they include her in whatever they're doing.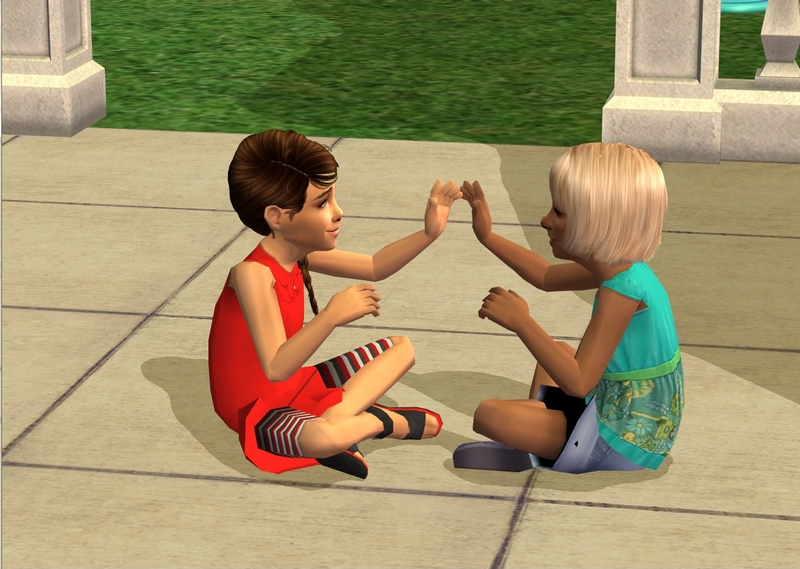 Thank goodness for Aurora and Bianca that Francesca is also happy to play with her own friends too.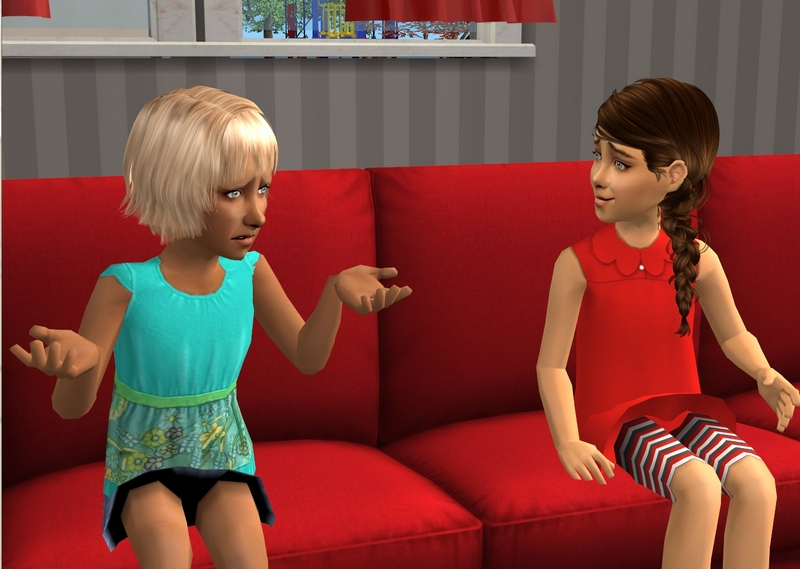 She and Catherine are very close and she's over here as much as Francesca is over at her place.
We got that Water Wiggler for Christmas years and years ago and it's really paying off this summer. Catherine and Francesca have been basically living under it.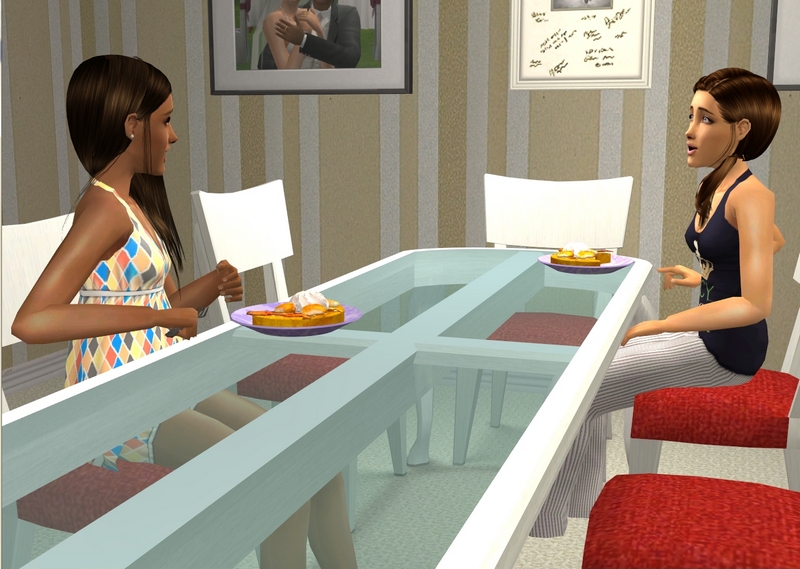 Catherine being around so often has meant that Aurora and Bianca have still had plenty of time to do their own thing this summer.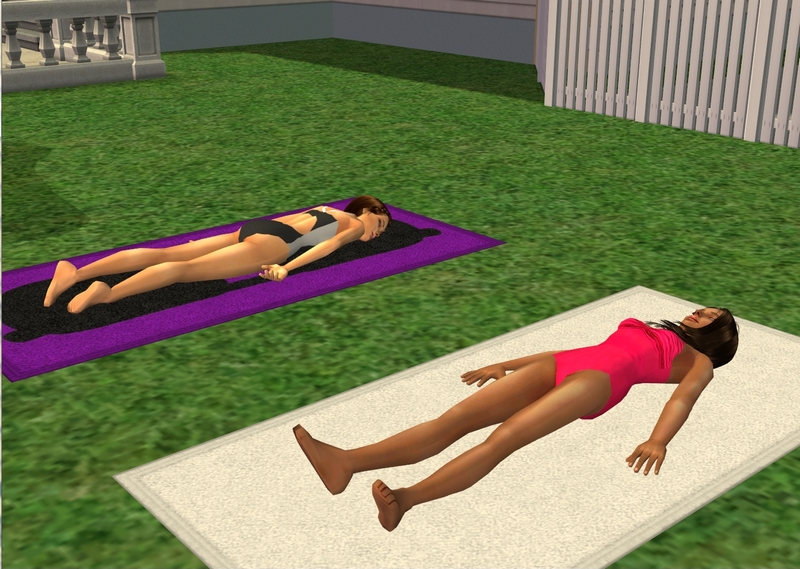 They've been spending a lot of that time sunning themselves in the backyard, which I wish they wouldn't do.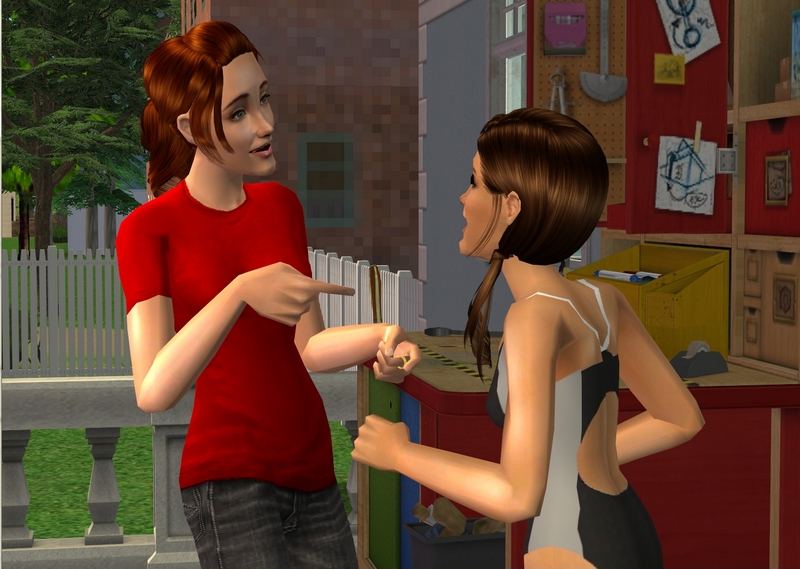 Especially Aurora. She's like me - very fair - and I worry she's just going burn herself to a crisp out there. Bianca seems to have tired of it now, which I'm hoping rubs off on Aurora.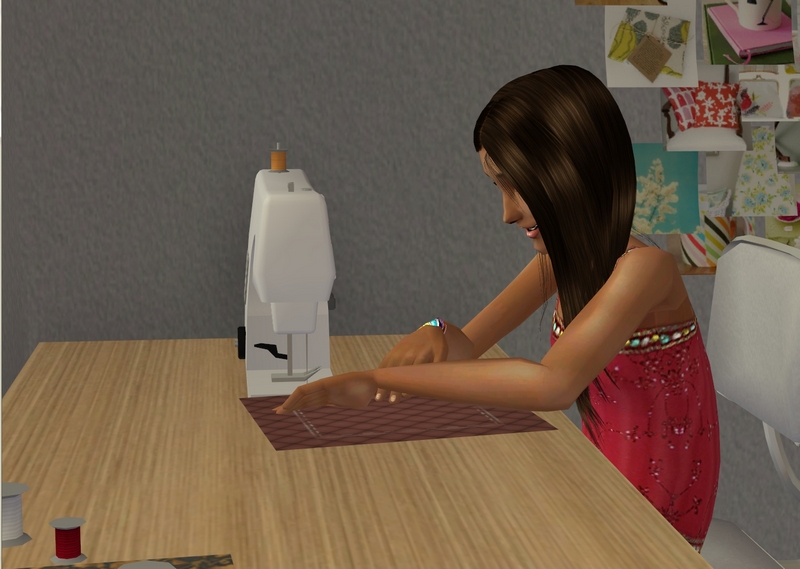 Bianca has found herself a new hobby - sewing. She's only making pot holders at the moment but she's getting better all the time.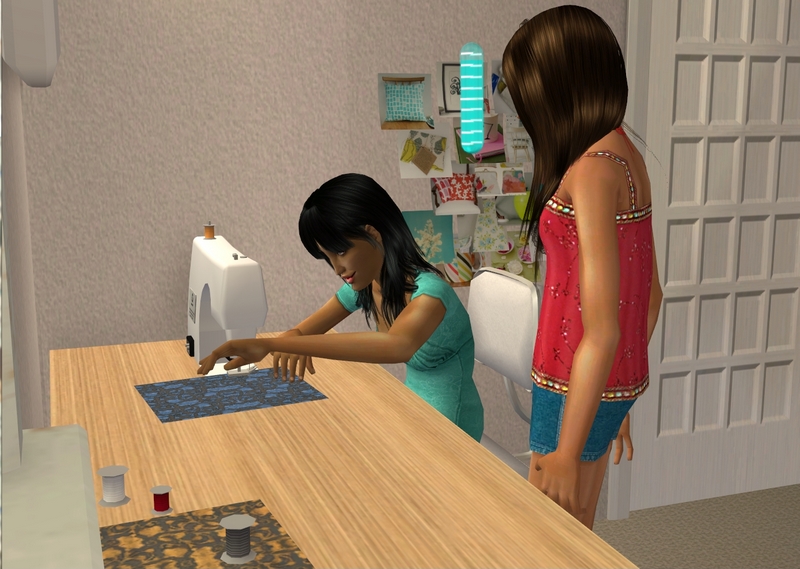 I had Olivia come over and show her a few techniques on the machine and Bianca has been practising ever since.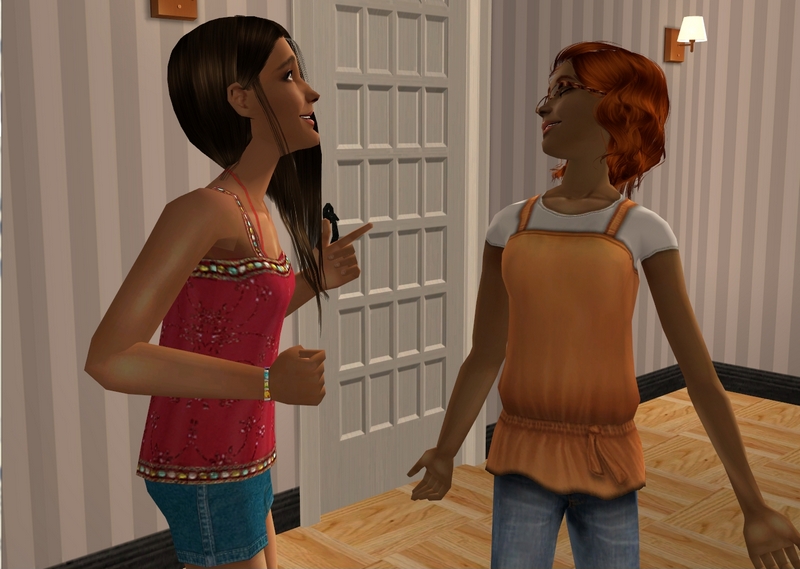 Olivia's daughter Ramona came over with her and she and Bianca ended up really hitting it off. They're both on the brainy side and neither is at all interested in boys yet, except in a very abstract, far-off-in-the-future sort of way.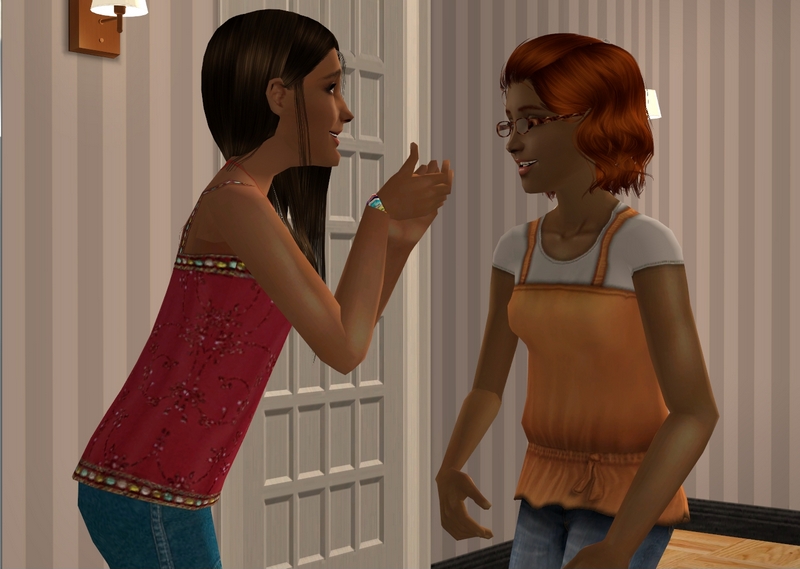 They've made plans to do something together next week. Bianca and Aurora are both so shy that they tend to stick to themselves, so I'm glad to see Bianca branching out a bit socially.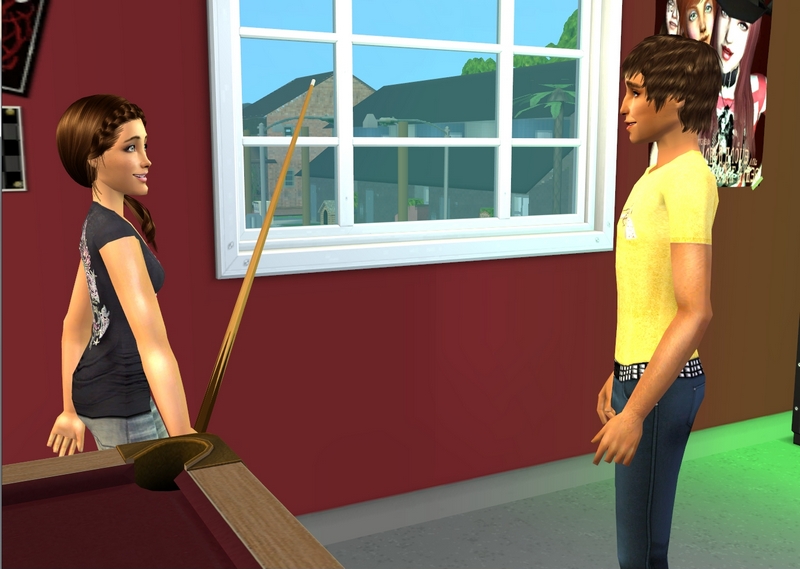 Aurora has been getting to know more people too, especially Matthew Lane.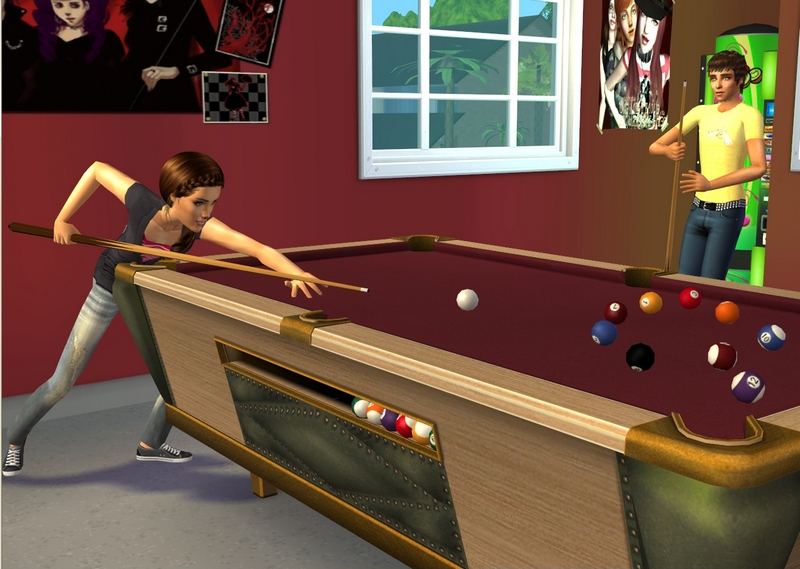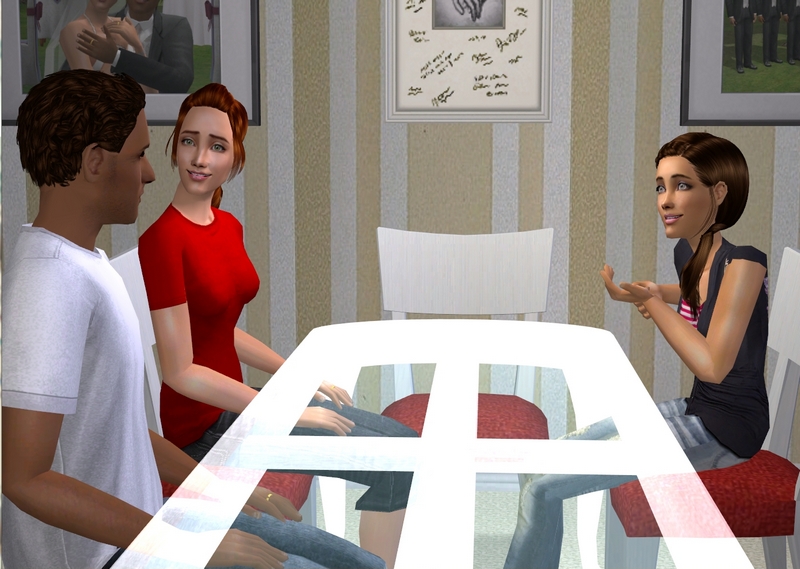 She's been hanging out with him a lot so far this summer and I wasn't especially surprised when she asked me and Evan if she could go on a date with him.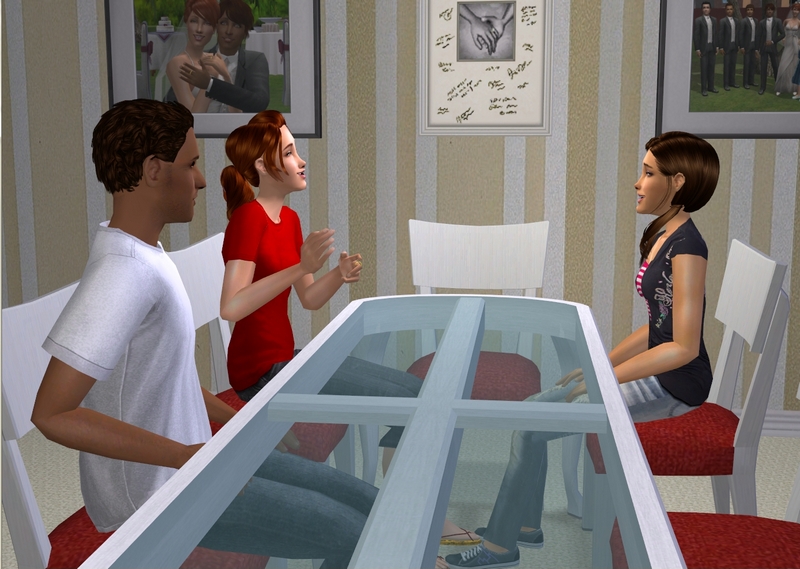 Evan and I know his parents very well and Aurora seems to like Matthew a lot, even though we were a little nervous about the idea of her dating, we ultimately decided we'd be okay with it.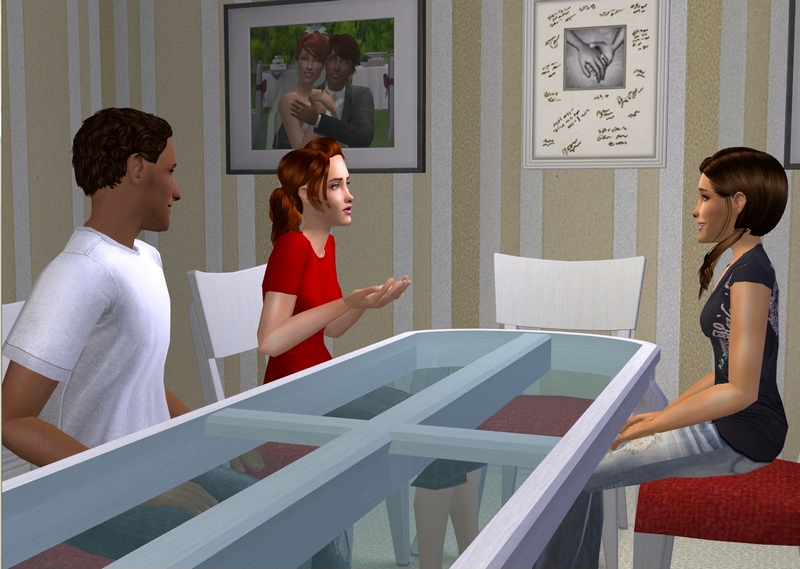 We're going to be monitoring them pretty closely and we made sure Aurora understood that. No dates on school nights (assuming they're still interested in each other once school starts up again) and home by 9:30 on the weekends.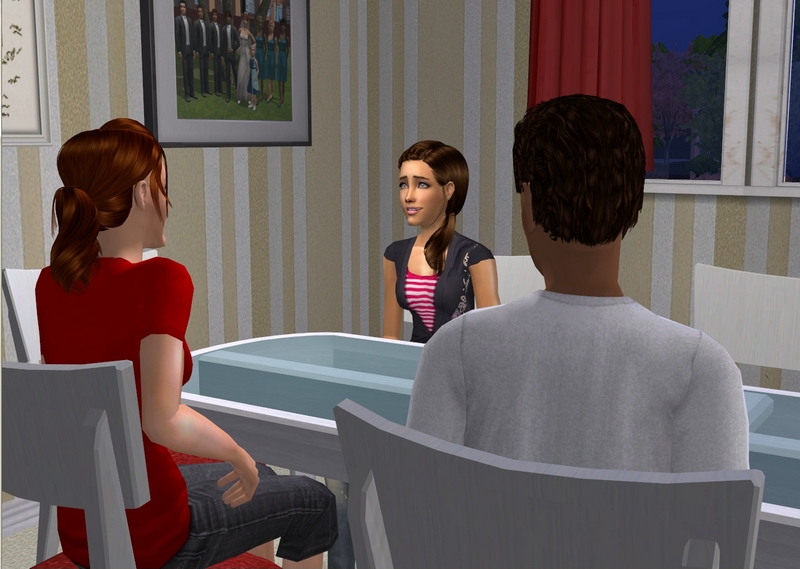 Aurora is very agreeable, so she was quite happy with those terms!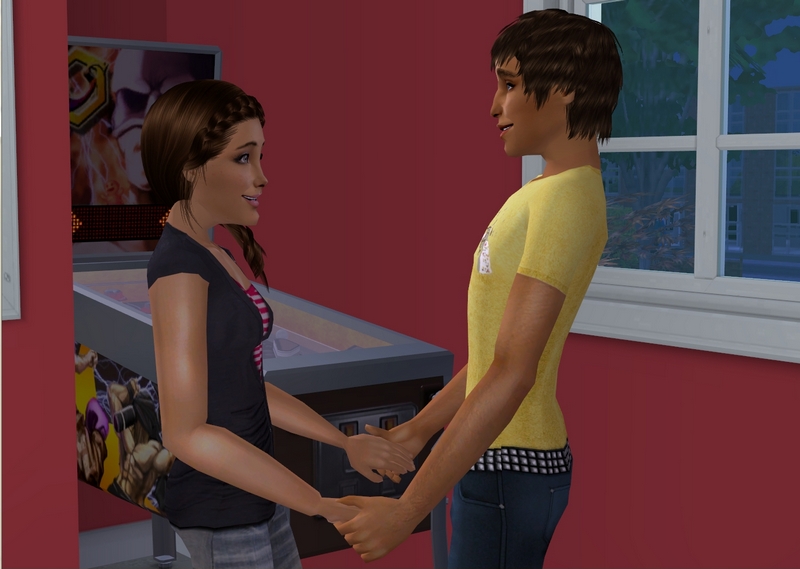 She and Matthew have been on a few dates since then and so far, so good. When they've been out at night, Aurora has always been home well before curfew, so hopefully she can continue being responsible about it.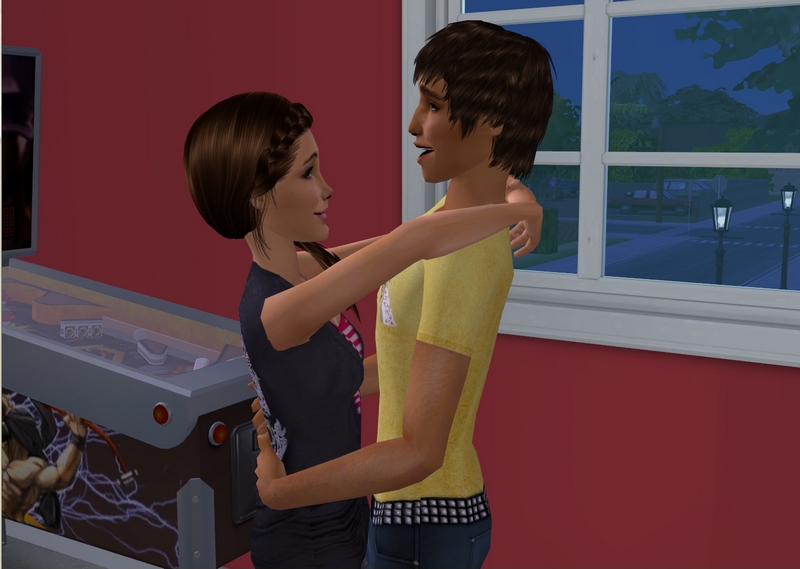 We might talk about loosening the restrictions next year, when she's a little older.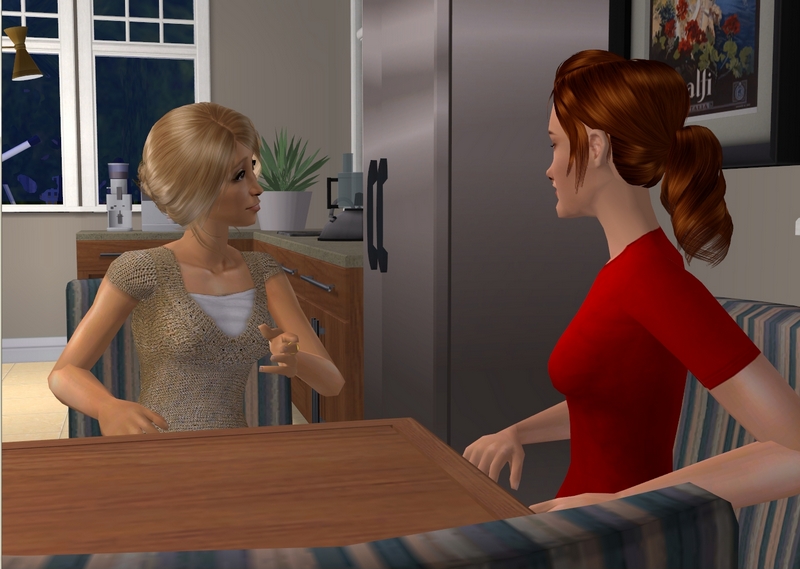 I really hope Aurora and Bianca can skip all of the boy woes my niece
Caitlin
and Lia's daughter
Georgina
have been having lately. They had a big blowout over a boy. Caitlin is still quite angry with Georgina and they're just not like they used to be.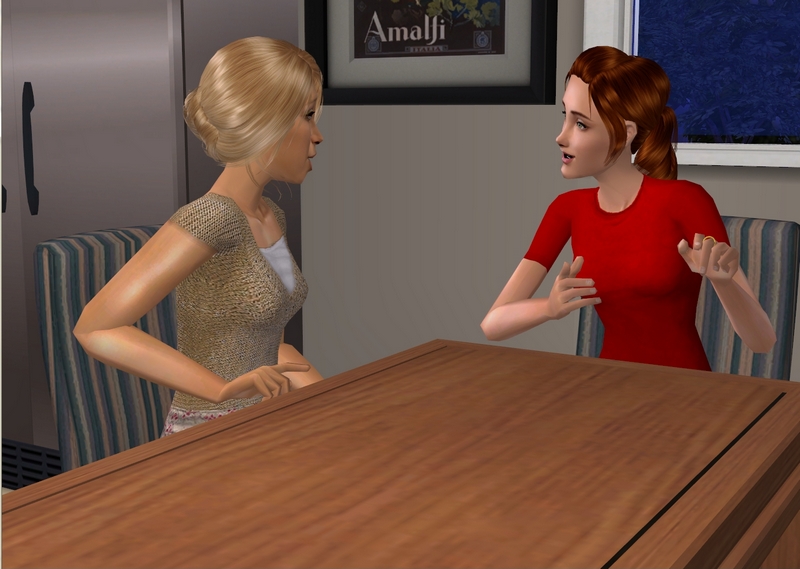 It's very upsetting. They were once so close and we're both hoping that can get there again.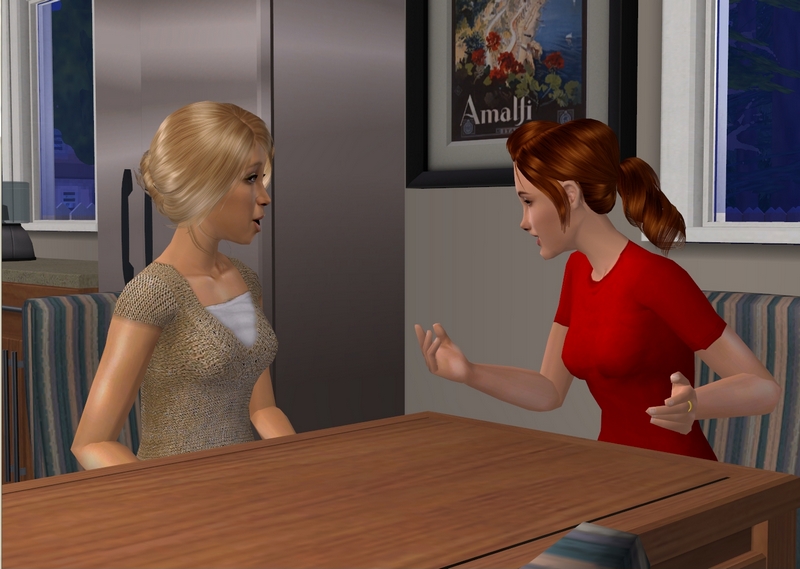 There's not a whole lot we can do to help them along though. I think we just have to let them figure it out themselves.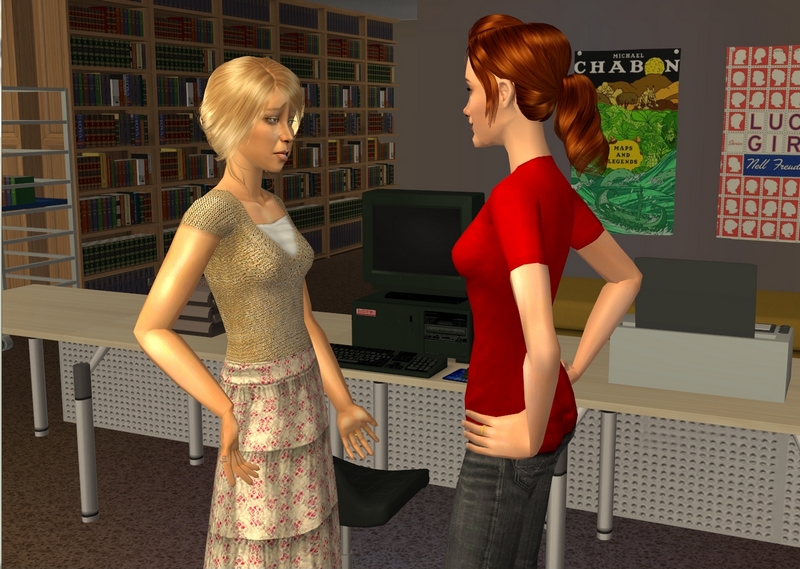 Lia and I still end up talking a lot about the whole situation at work though!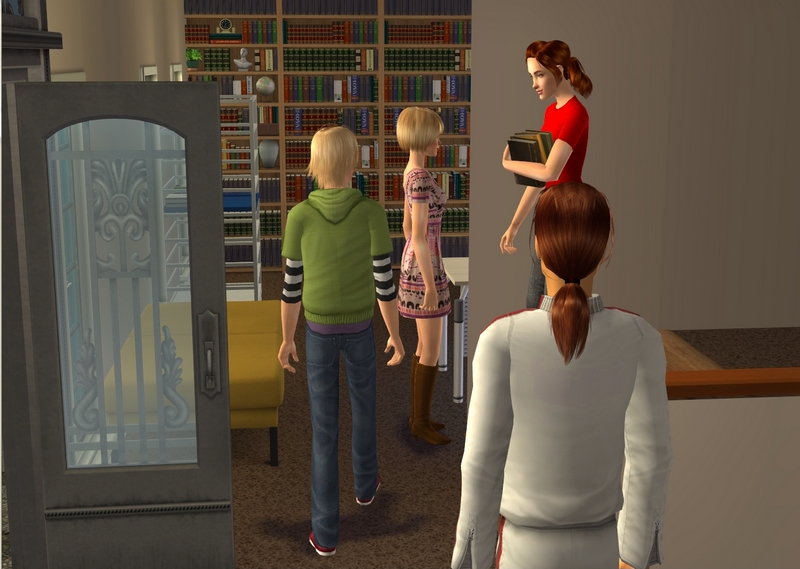 Speaking of work, it's going really well for me at the moment. This started out as a position Lia gave me when I was absolutely desperate for work and I never planned to stay this long. But here I am, five years later!
Lia even gave me a promotion just before Christmas! My new job title is "Youth Services Librarian" and I run the children's section of the library.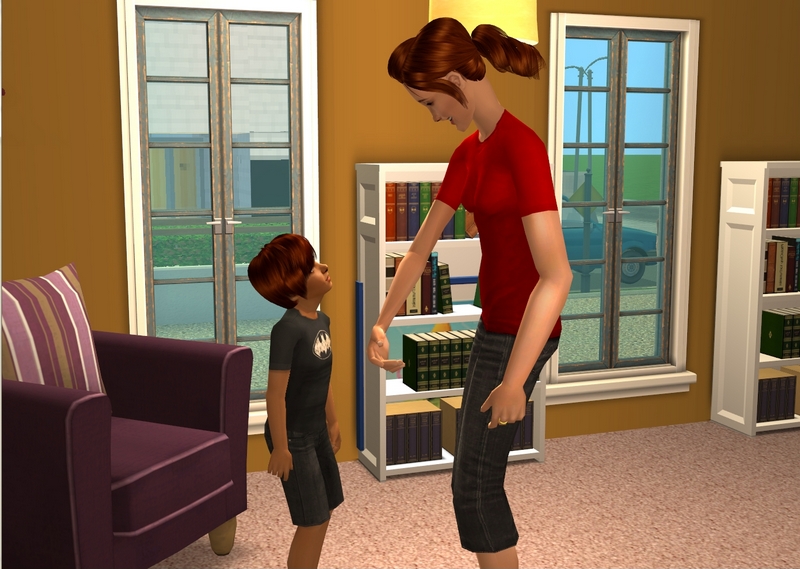 It's more money and I love kids, so I do enjoy the work. It's a good way to scratch that baby itch when I have a moment of madness and think I want another kid! We definitely don't need six children!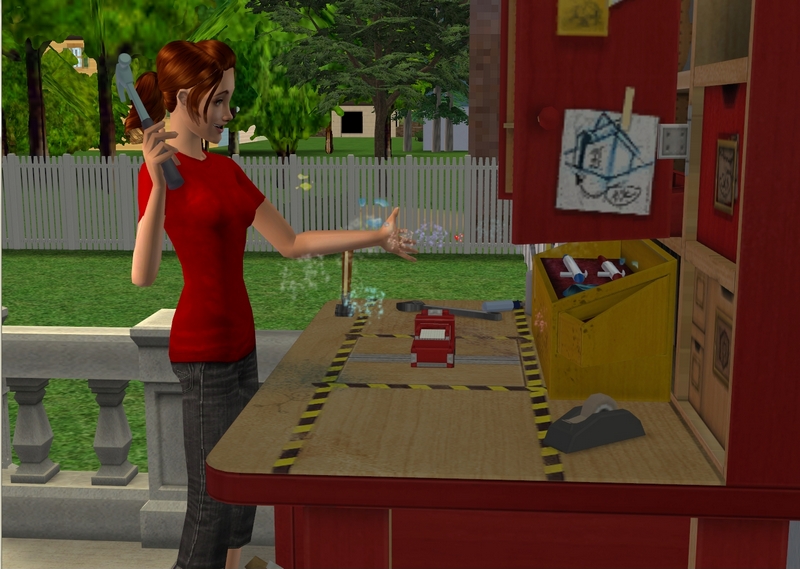 Still the library is not where my heart is. I love making my toys and my aim is still to buy a nice shop where I can sell them.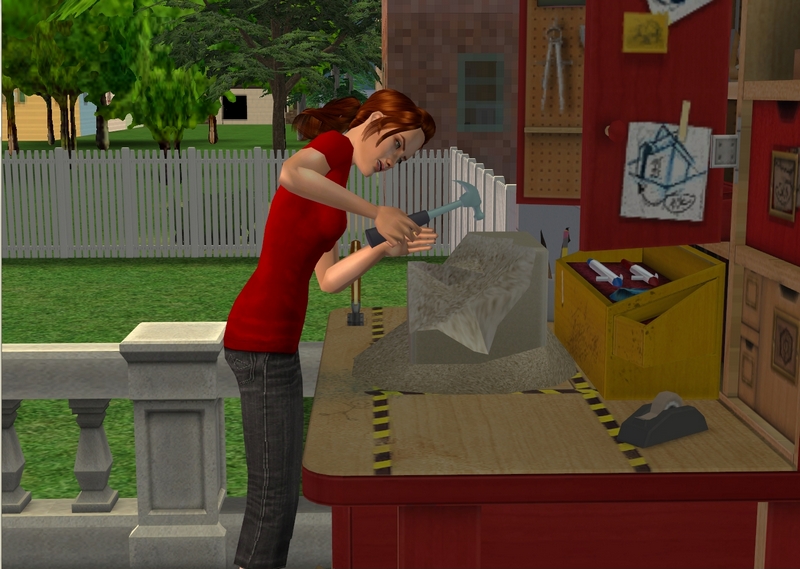 That dream seems very far away at the moment. Justin is on a full scholarship but we still have to pay for Xavier's tuition. And it won't be long before we'll be facing the same sort of fees for Aurora and Bianca, who both already want to go to college.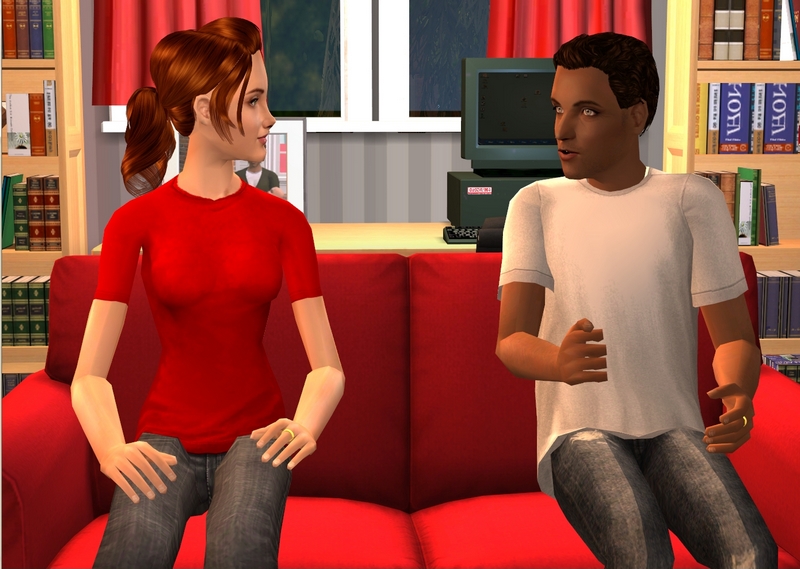 Evan and I have talked about it, trying to figure out if it might be possible within the next five years or so. Unless we win the lottery, starting a business just would not be a responsible thing to do.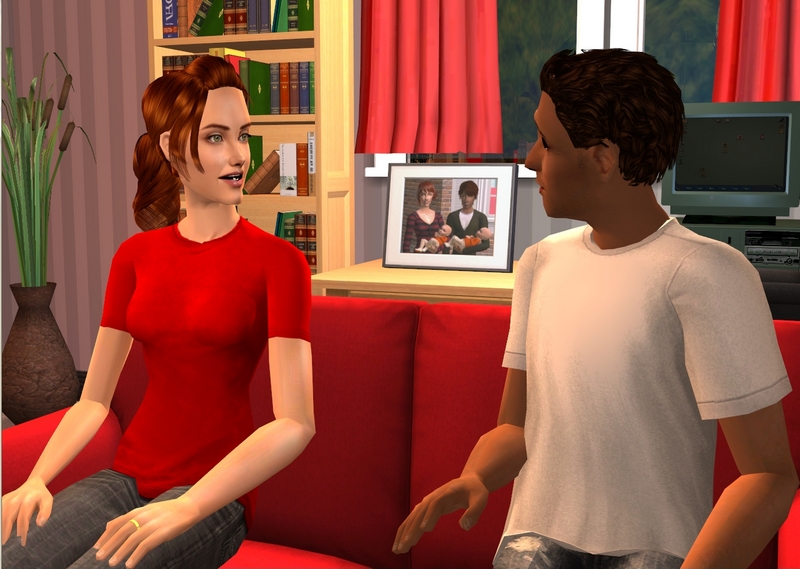 So I'm putting it off once again. Maybe when Aurora and Bianca are ready for college, we'll be in a better state to think about buying a store.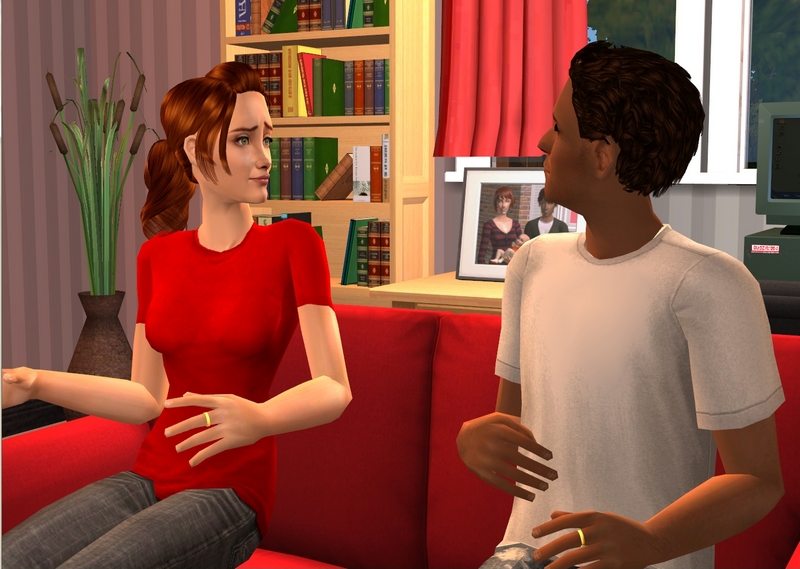 I'm sad to be pushing it aside but making sure the kids can all get an education is more important to me. When it comes down to my shop versus the kids, the kids will win every time.
Notes:
Title is from Refugee by Tom Petty.
Someone at N99 built a pretty amazing toy shop and ever since I saw it, I've kind of wanted Ione to buy that one, instead of Lullabies (which I'm going to turn into a baby store). It is more expensive though, so it might be another several years before she can buy it!

Bianca hasn't really rolled many romantic wants and the ones she has rolled have been all generic. She's obviously going to be a later bloomer than Aurora, who is raring to go with Matthew. ;)

Finally, you'll have to forgive me if updates are sparse for a while. I'm having some pretty bad crashing problems with my game. They started when I was almost done with this update and needed about 10 pics more; it was like pulling teeth to get them! At this point, I think it's a problem with CC (the hood seems to work fine with no CC) but it might take me a while to weed through it all to find the culprit. For all I know, I could find it tomorrow but I may not. So if there are no updates for a while, that's why. :\