Round 33: August 2038 (Winter)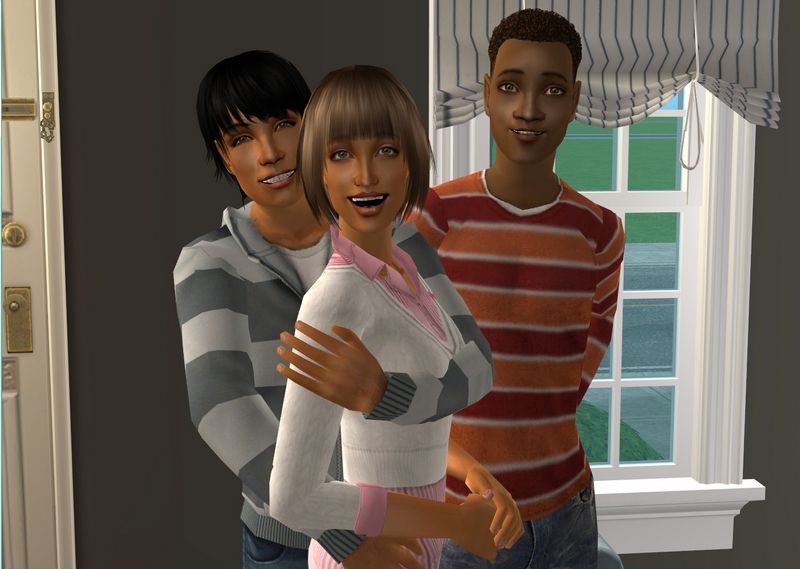 Narrated by Lucy Gray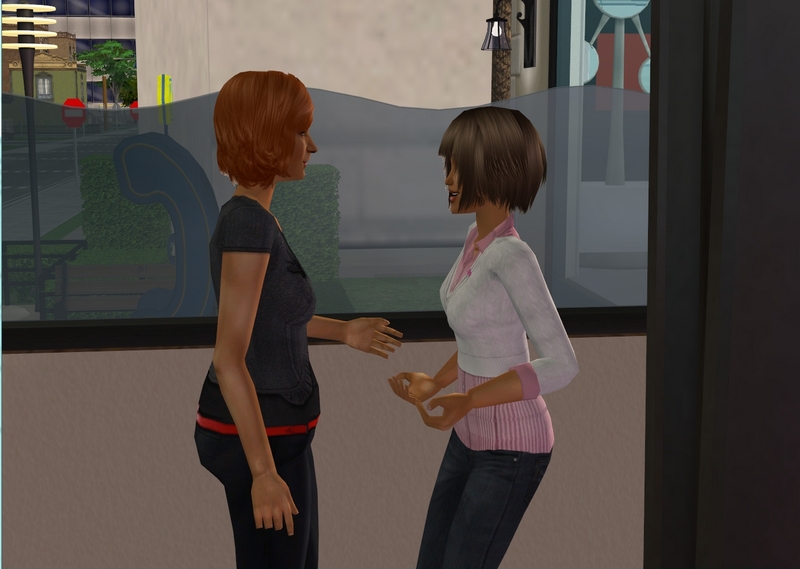 Thank God this year has been going better than the last! I earned my silver accreditation in cosmetology, so accordingly, Kimberly gave me a raise. I'm not really raking in the cash or anything but it's more than I was making last year, that's for sure.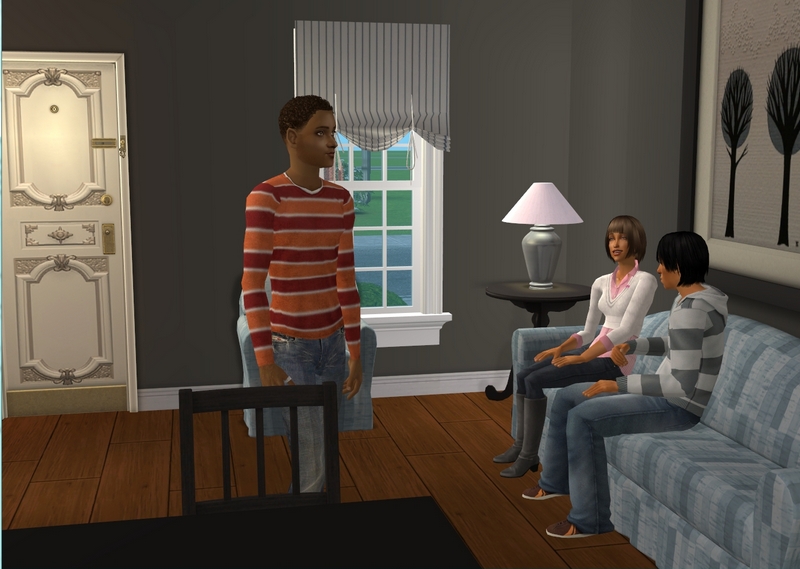 Last year was not a great year for us. Our landlord raised our rent so high that we couldn't afford our old place any more, so we had to move into this place pretty fast.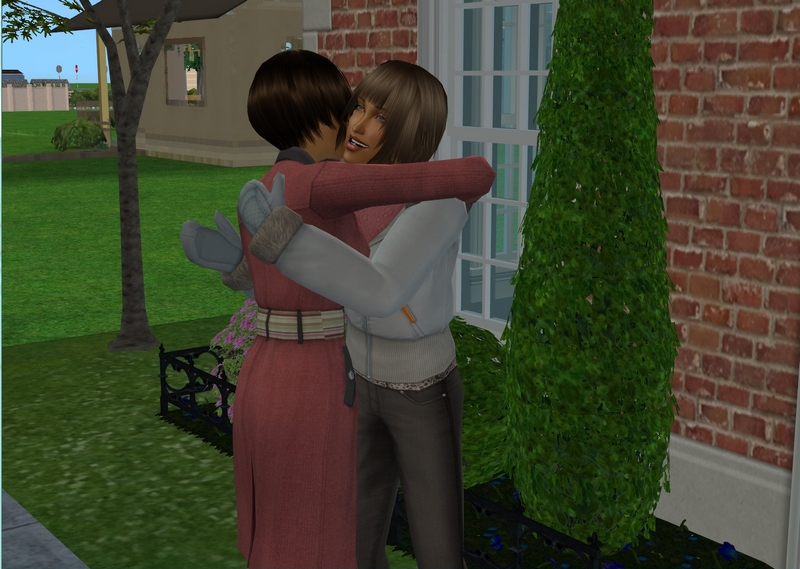 We now live in the same building as my sister Julia and her boyfriend
Sam
. We're not as close as some sisters are but we're getting closer living right next to each other.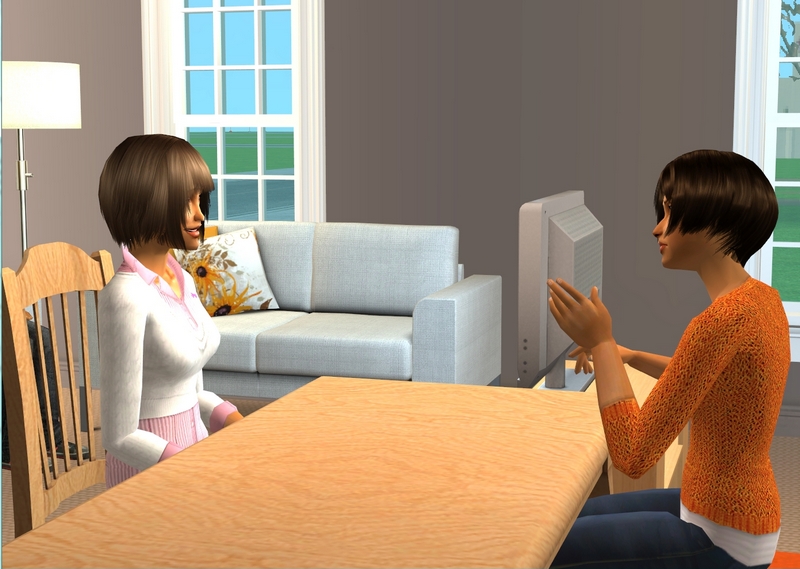 It definitely could have gone the opposite way, considering how unpredictable Julia can be sometimes.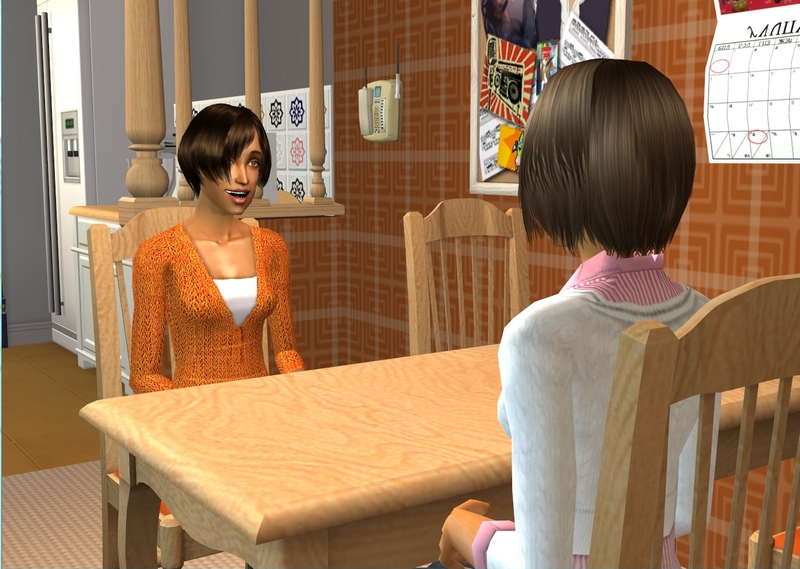 But I think Julia is in a good place right now. She's really happy with Sam, so she's not so hung up on her exes any more.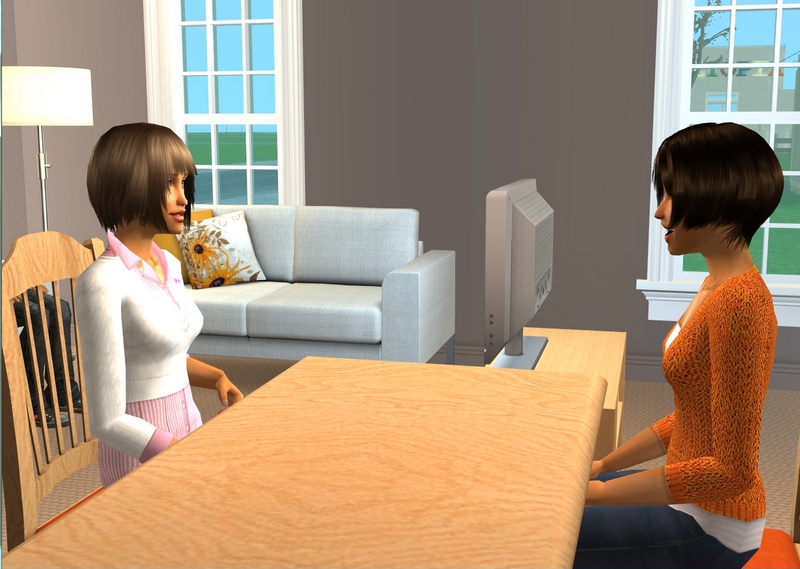 And she's planning to start studying for her Master's in Education next year too, so that will keep her even busier.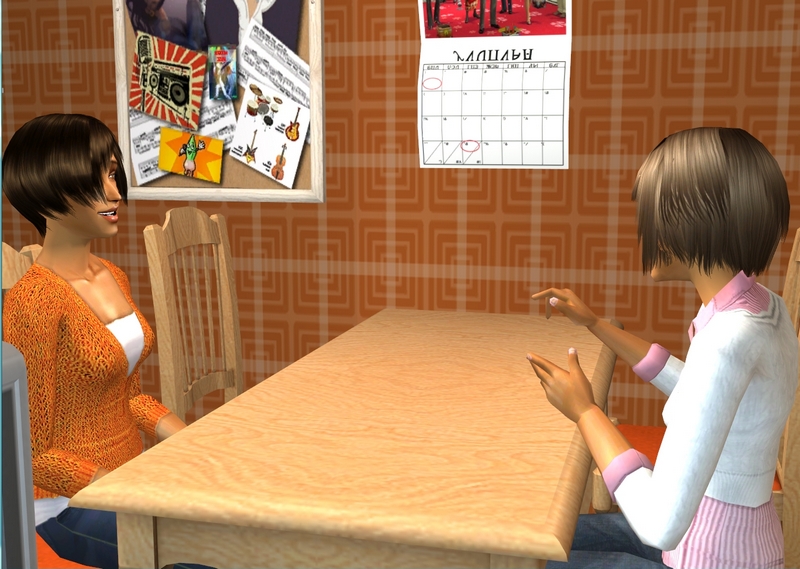 The principal at her school is considering retirement within the next few years and Julia thinks if she has the right qualifications, she might be up for the top job.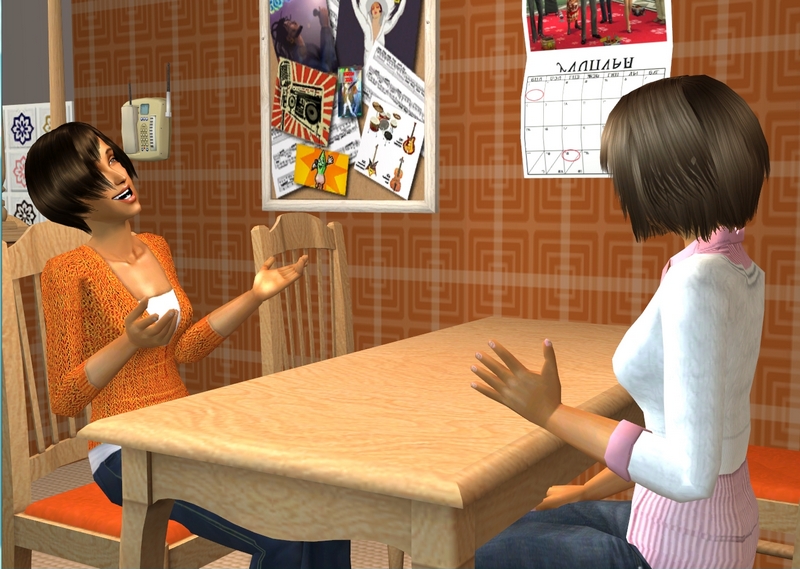 She'd be the youngest principal ever at Sullivan High School but she's feeling pretty positive about her chances. She's the next most senior staff member at the school, so with a Master's, she'd be the most likely candidate.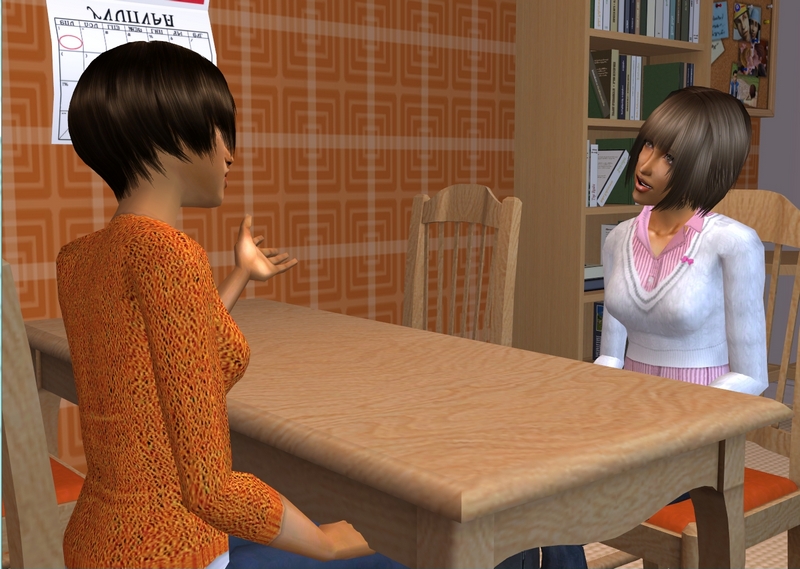 I feel almost inadequate sometimes, seeing I didn't even get into college and my sister will soon have an advanced degree!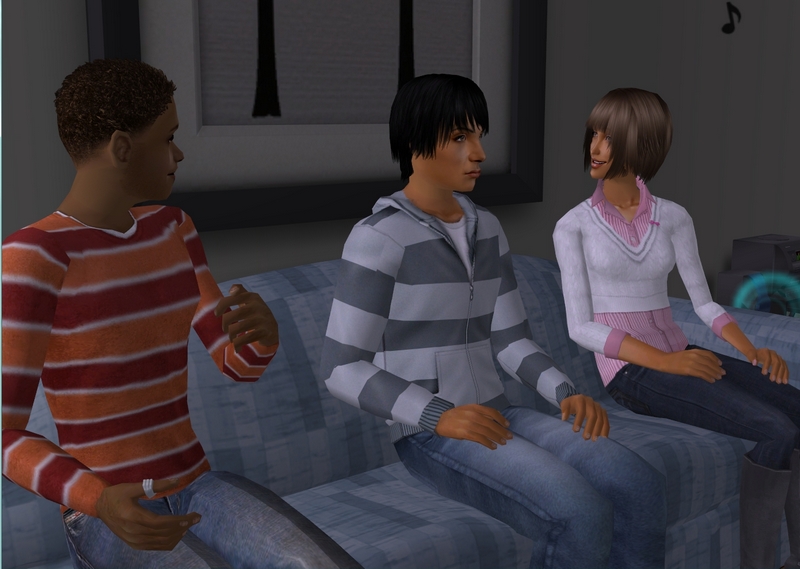 Chris, Edward and I are all settled in now but it was quite an upheaval for us at first, as we hadn't really been in our old place for very long when we had to leave it.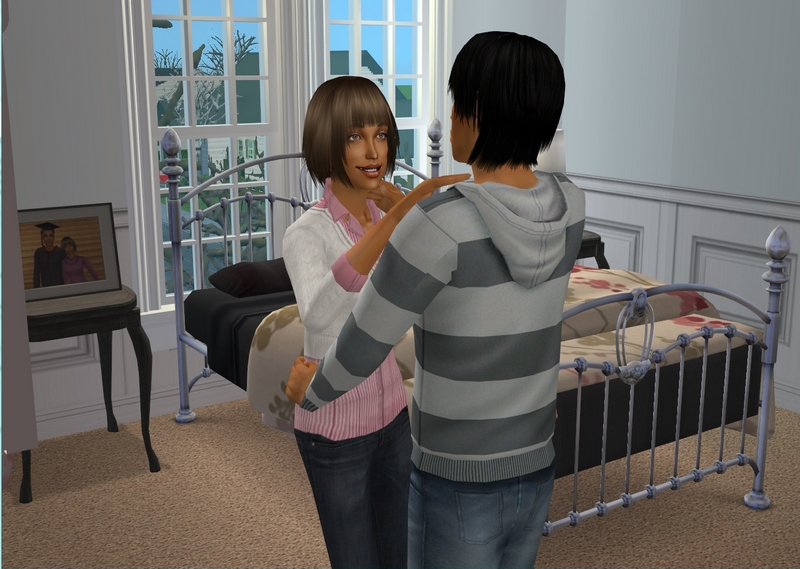 Edward and I both really like this place. We have the larger bedroom on the third floor and Edward didn't even mind me taking over the decor and adding more pink than he'd probably prefer!
Our bathroom was already almost completely pink too, which suited me just fine.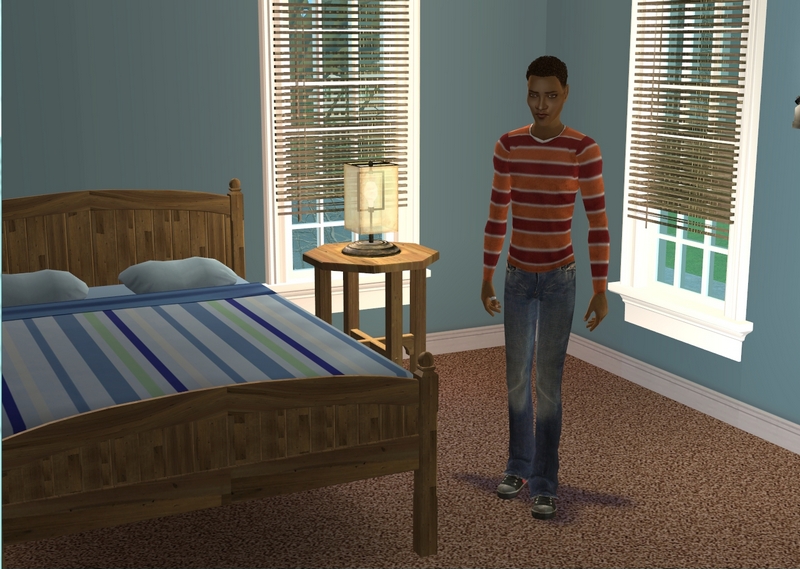 Chris was glad he didn't get the pink bathroom but he wasn't too pleased with this place at first.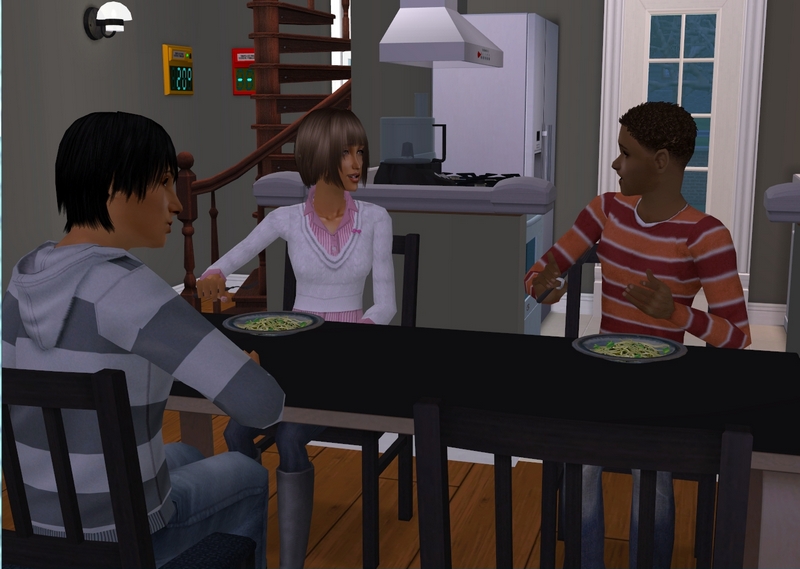 Edward and I listened to so much complaining about how small it was and how we were all going to be living on top of each other.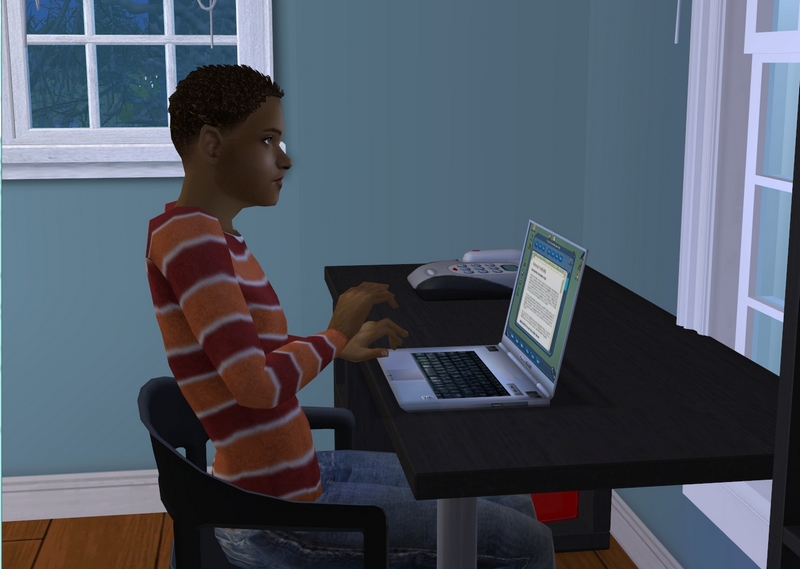 But really, Chris doesn't have much time to worry about that. He's studying for his Master of Architecture course and is usually locked away in the office when he's home.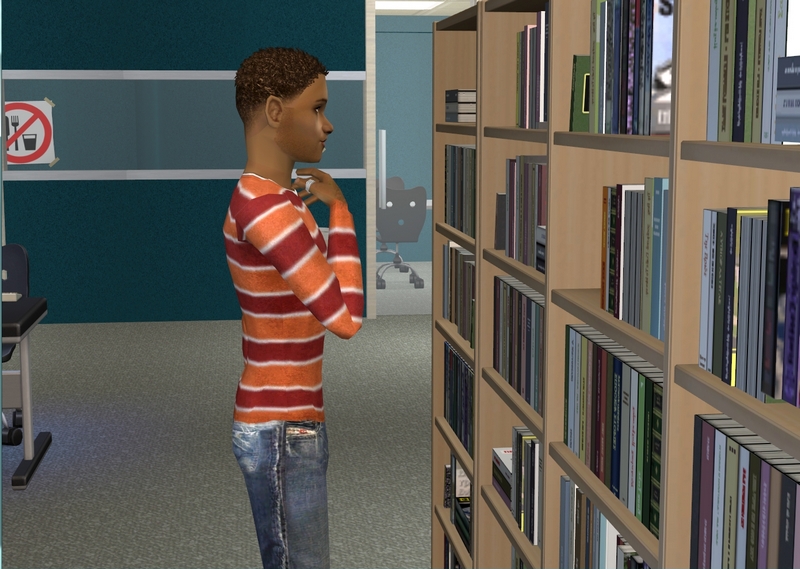 Chris is due to finish the course in the next couple of months, so he's really close to being done with studying forever. Until then though, he's making a lot of trips back and forth to the uni library.
Studying and working full time has really curtailed his social life but I think that's why he likes the library so much.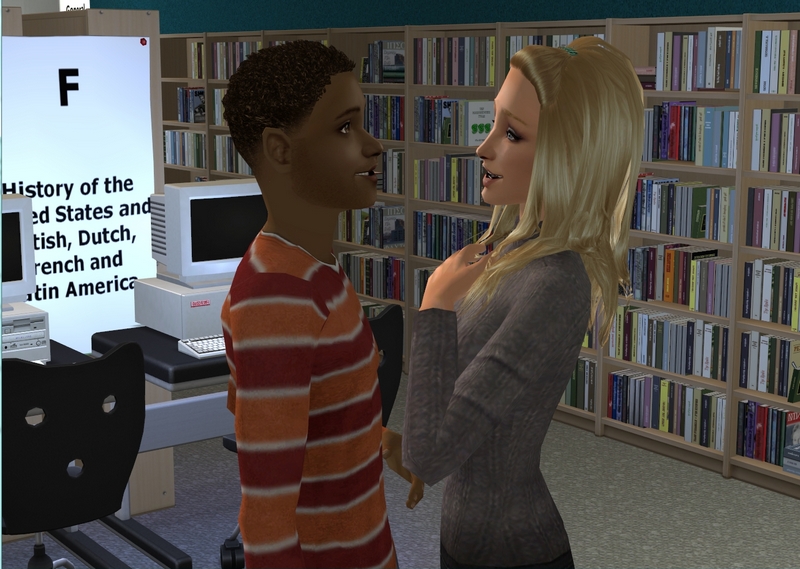 He met a girl down there a few weeks ago. Her name is Autumn and she's a student with a full-time job, just like Chris.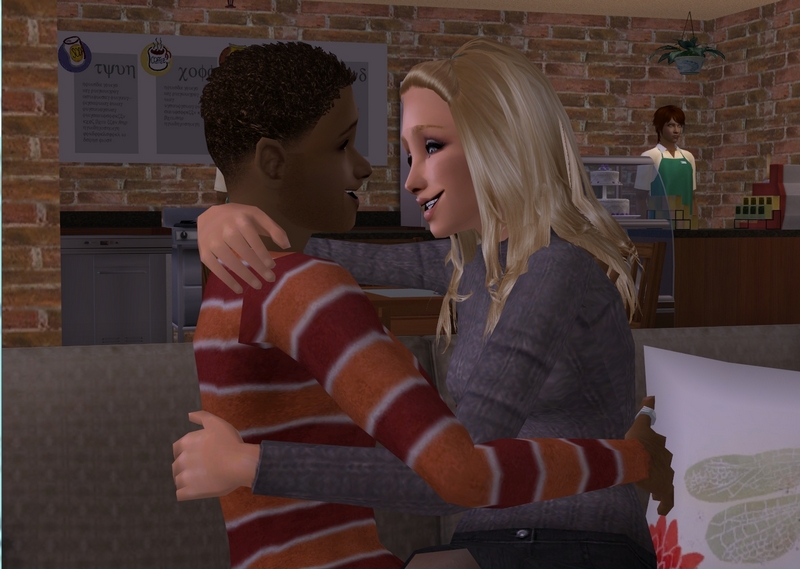 They've been "hanging out", which might not mean the same thing to Chris as it would to me.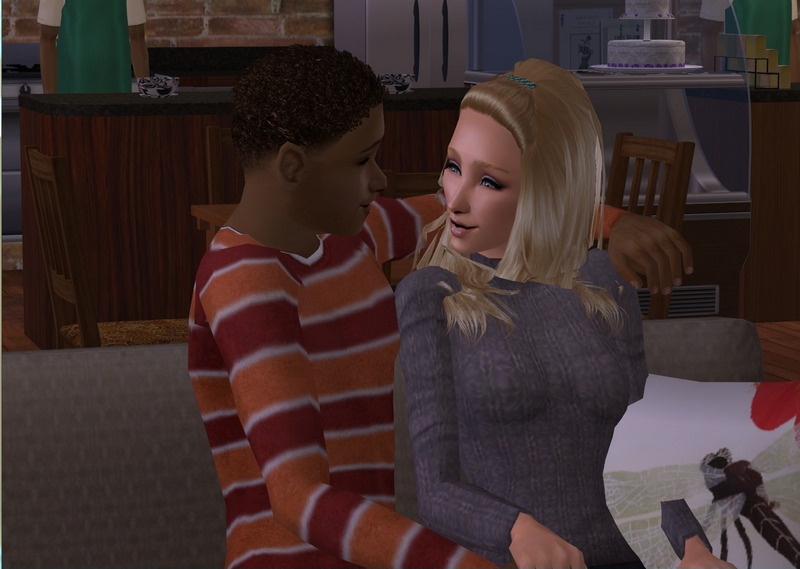 I know Chris isn't looking for anything serious at the moment, so hopefully Autumn is on the same wavelength.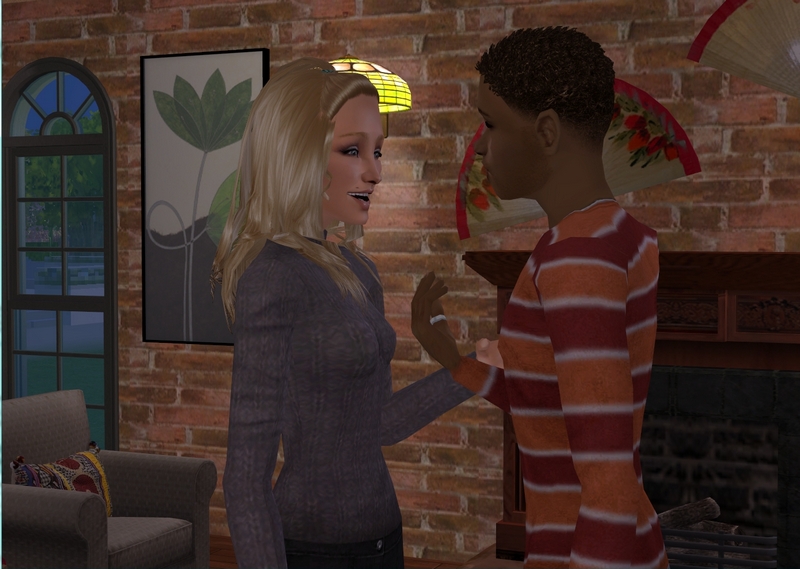 Whatever happens, at least Chris has been too busy to juggle more than one girl at a time lately. I hope he doesn't go back to what he was like in college once he's finished with his studies.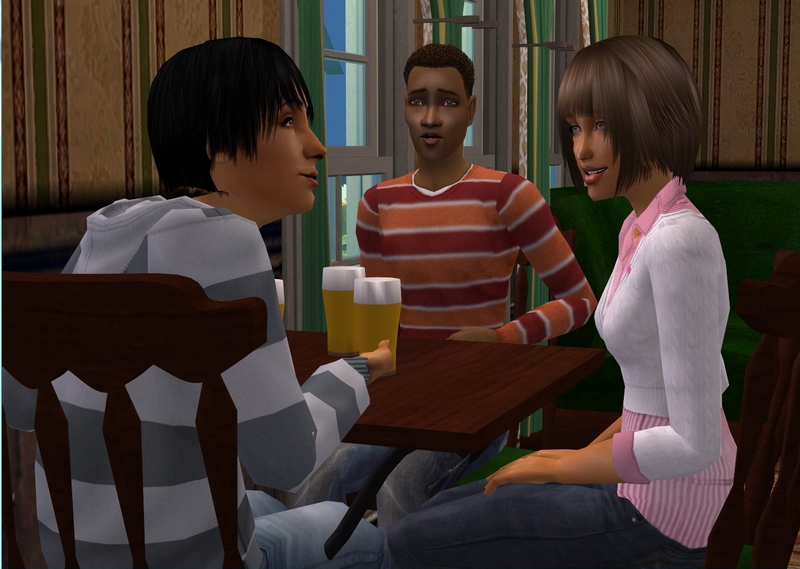 When Edward and I decided to room with Chris, I thought three might end up being a crowd but it's really been just fine.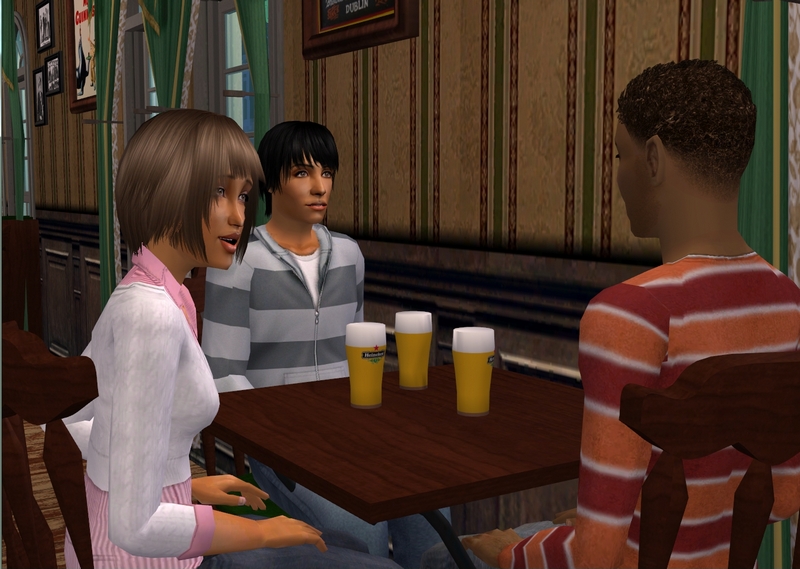 Chris and Edward have been friends since primary school and I've been a constant presence since Edward and I started dating when we were 14. I think we all got used to each other a long time ago.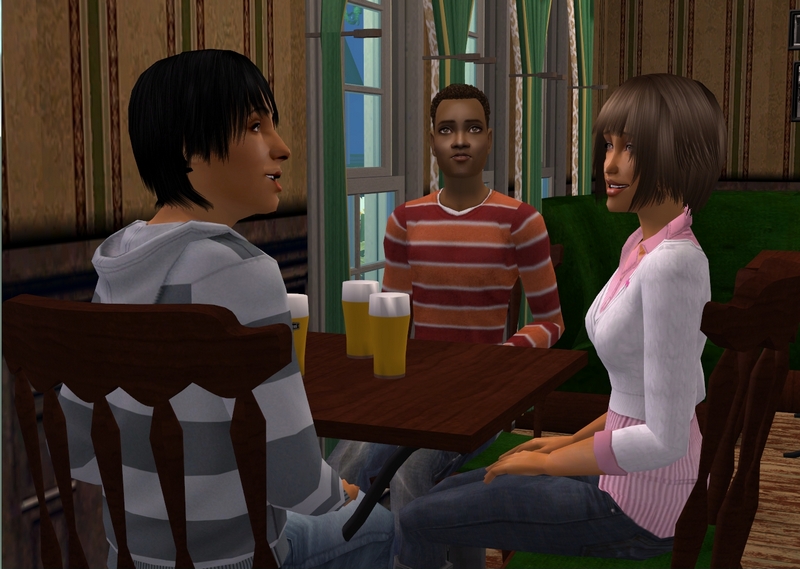 Of course, with Chris spending most of his non-study time at work or with Autumn, we don't really hang out enough to get sick of each other!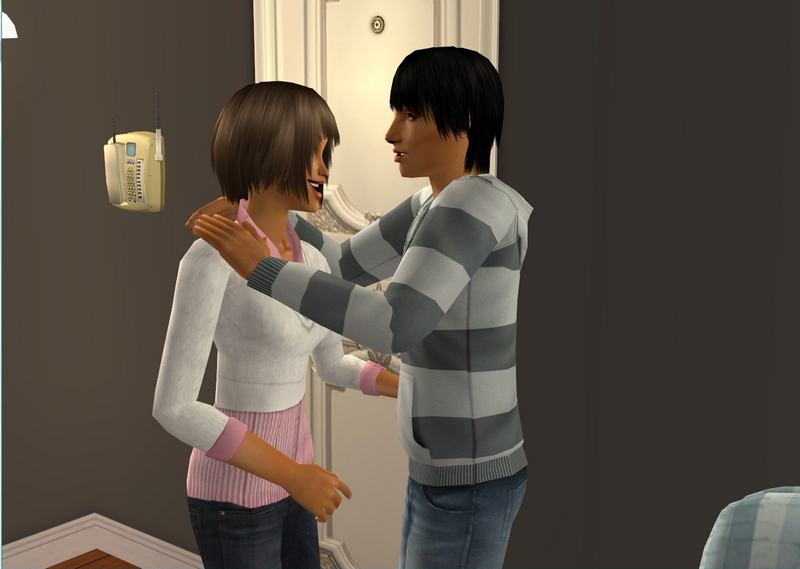 After four years of Edward being away at uni and me being here working, it's really nice to be living on the same timetable again.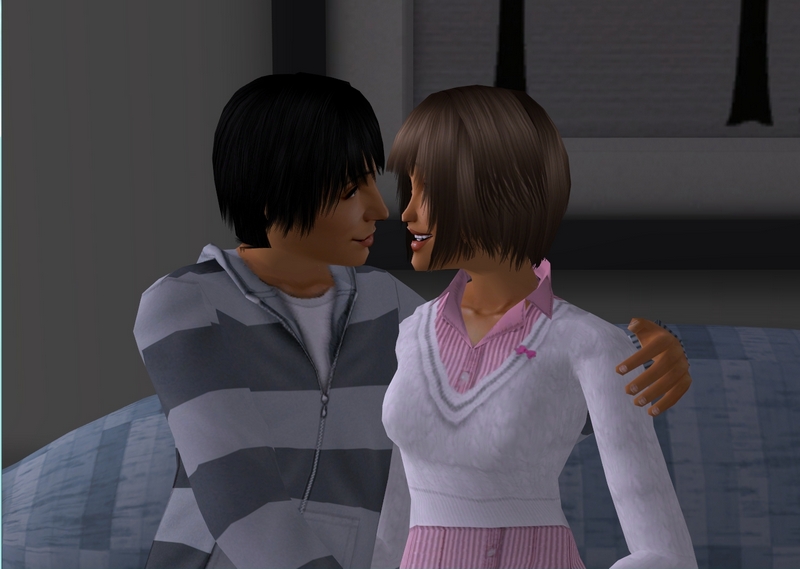 I love coming home and having him right there, without having to trek all the way out to campus or have him come all the way out to my parents' place.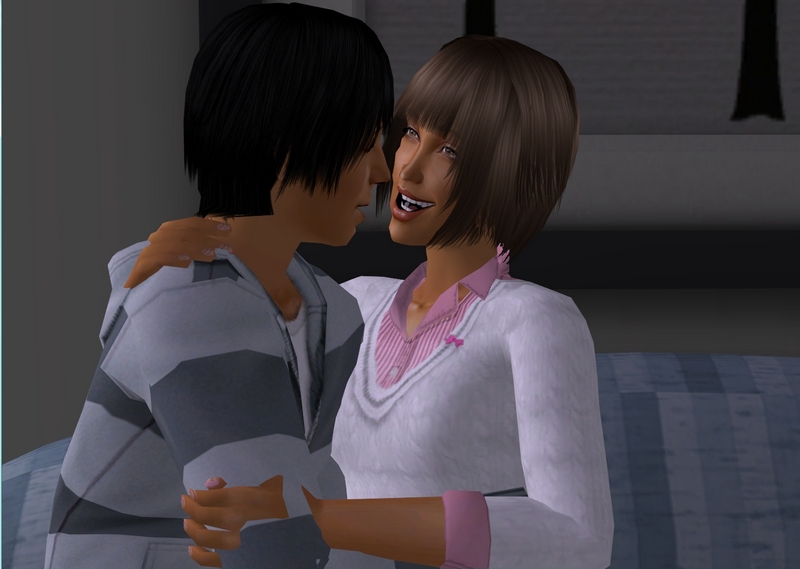 We've both always been sort of homebodies anyway, so we often just stay in.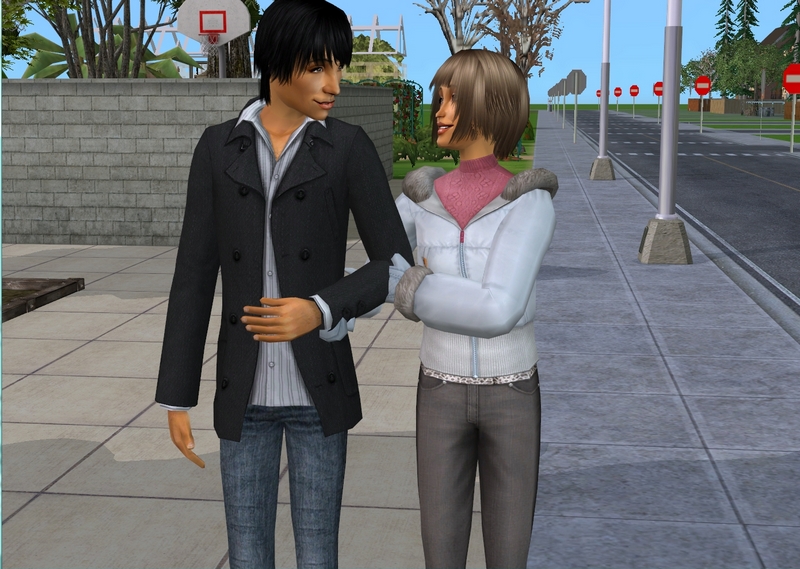 Occasionally, we'll venture out of the house to do something different together as well.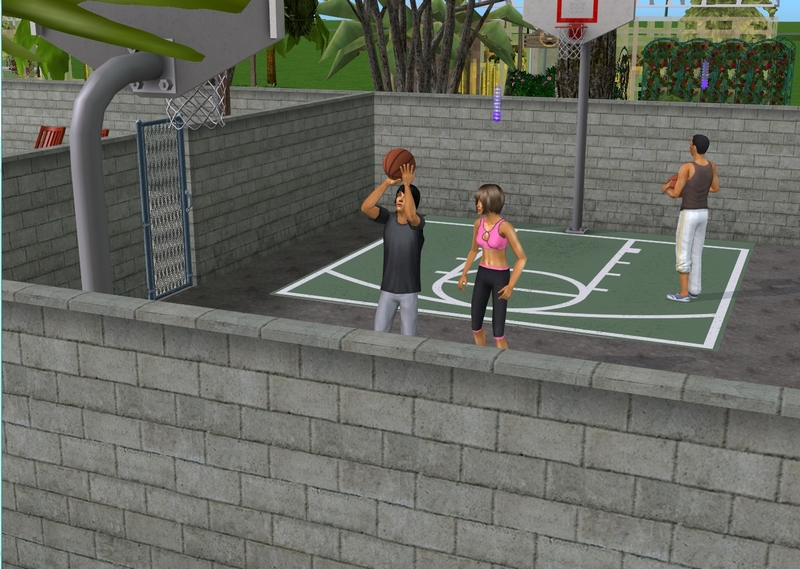 I'm not really a sporty person at all but Edward has been teaching me the finer points of basketball.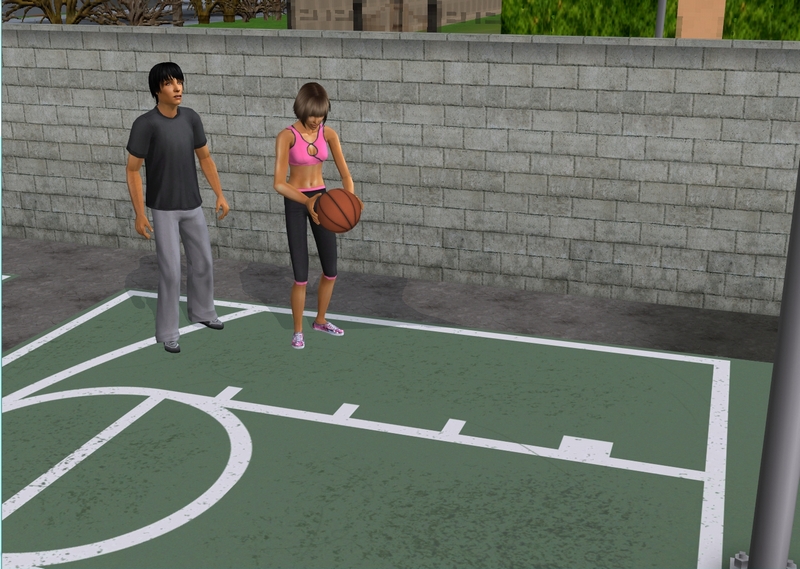 He usually plays with Chris but he's been too busy lately, so I've been filling in.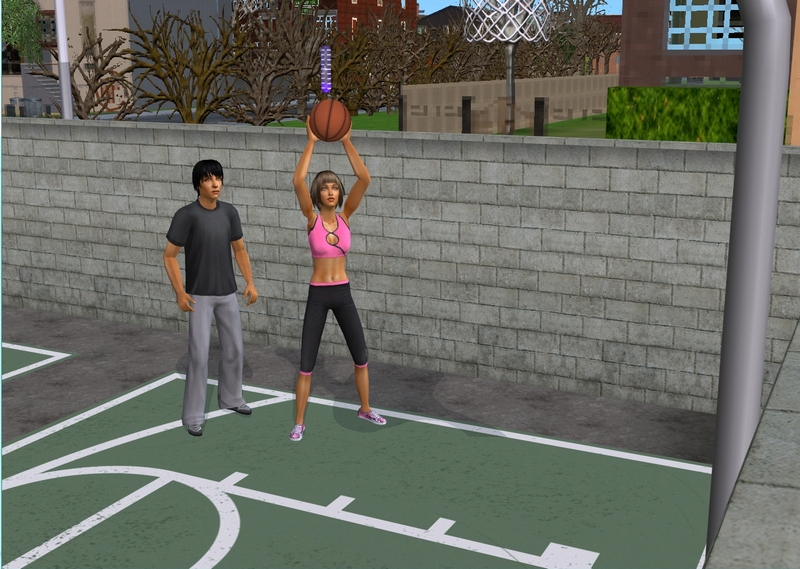 I'm pretty sure I'm not nearly as challenging to play against but Edward says playing against me has its advantages. I don't throw hissy fits when I don't win, for example!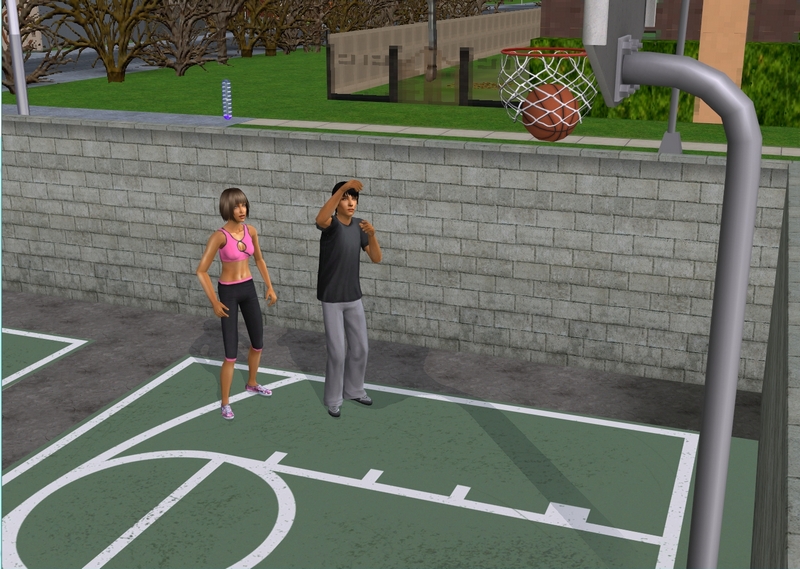 I don't know if it'll become a regular activity once Chris has time to play again but I have to admit that it has been surprisingly fun.
I prefer doing things where we can really talk though. Even after being together for so long, I'm still finding out new things about Edward.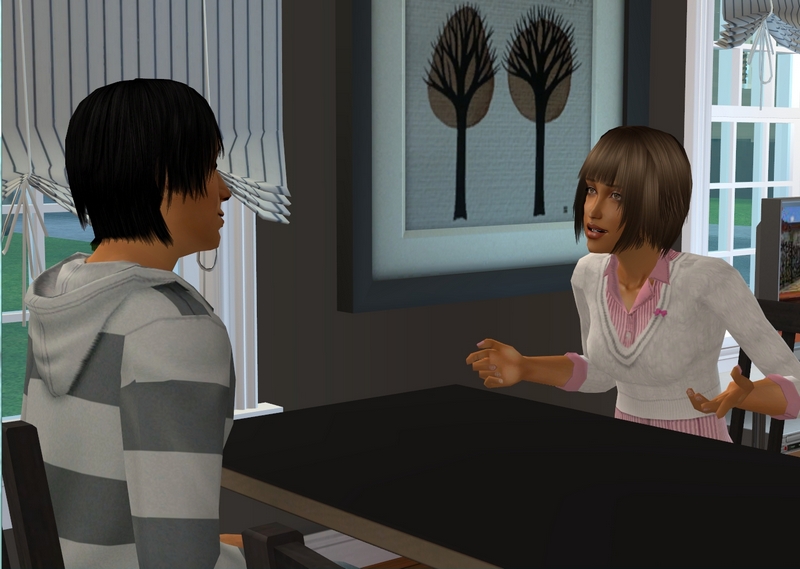 Lately, I've been trying to figure out where Edward stands on marriage and children, without completely terrifying him.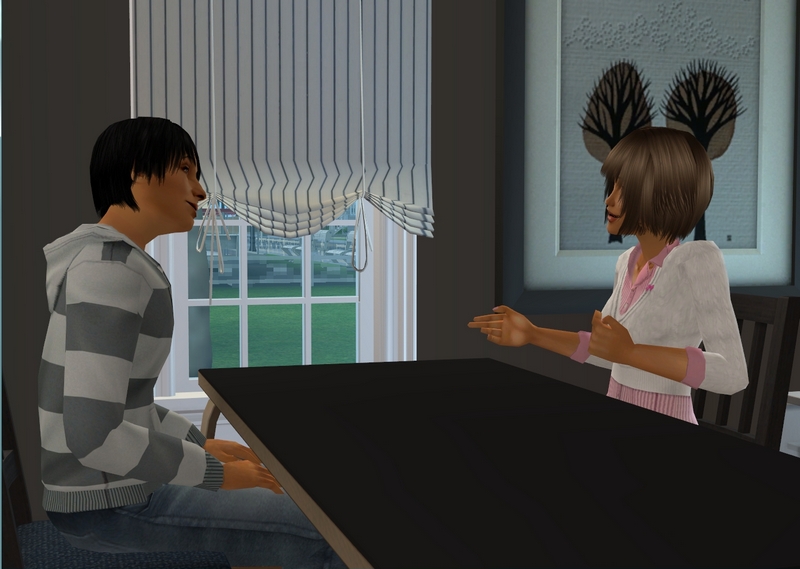 I'm definitely not ready for a baby, though I know I want kids eventually. Marriage though…that's something I feel like Edward and I should be moving towards.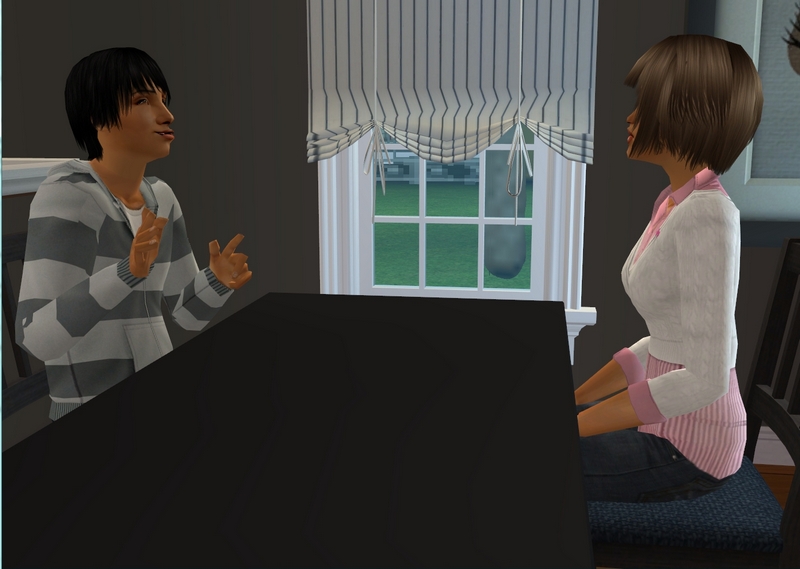 It doesn't seem to be on Edward's radar at all yet. It's still very much a one-day-in-the-future thing for him.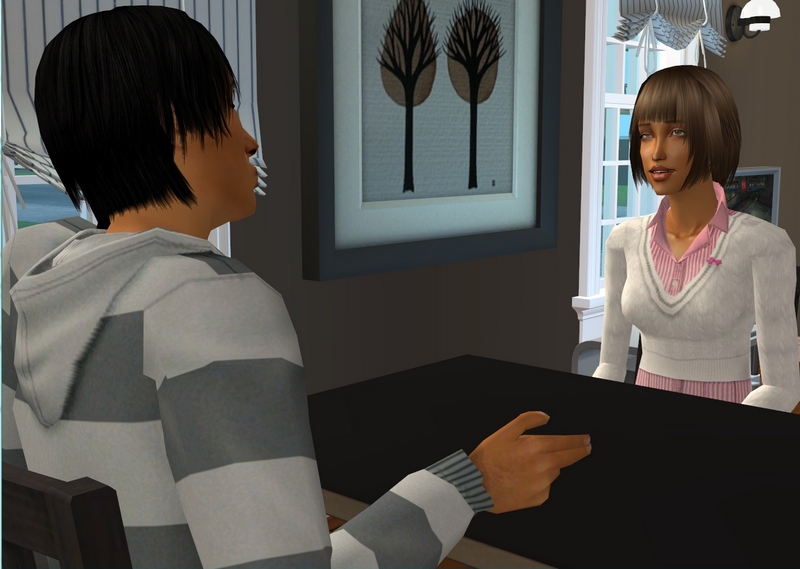 I know I should just relax about it. We're still young and there's plenty of time. But I can't think of anything I want more than for Edward and I to have our own family. I don't mind taking our time with it; I'd just like some assurance that we're heading down that path.
Notes:
Title is from Learn to Crawl by 7 Worlds Collide.

I don't know if Chris and Autumn will go anywhere, though at the moment, he's only rolling specific romantic wants for her. They have very high chemistry but a pretty major personality clash - he's mean, she's nice and he's playful and she has ZERO playful points. But we'll see.

I wanted to show some pics of Lucy at work but I was having issues with the salon. I was there for the whole day and only one person sat down for a makeover. It was Lucy's mother, Pamela, and she didn't even sit down in front of Lucy! So that was a bit of a failure.

Lucy has had the "Marry Edward" want since she graduated high school, so I imagine at this point, if Edward asked, she'd be raring to go. Edward - not so much! He's Knowledge/Popularity, so he hasn't rolled the marriage want yet.