Round 33: April 2038 (Autumn)
last update/next update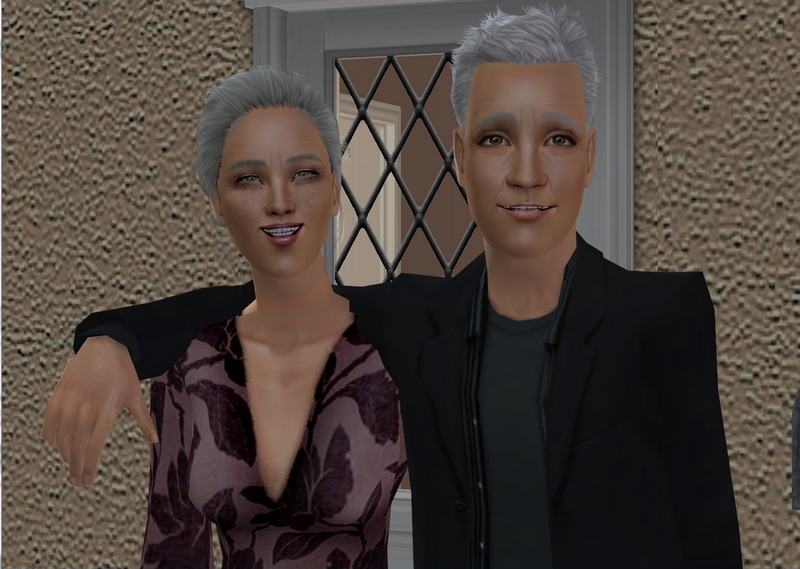 Narrated by Anna Collins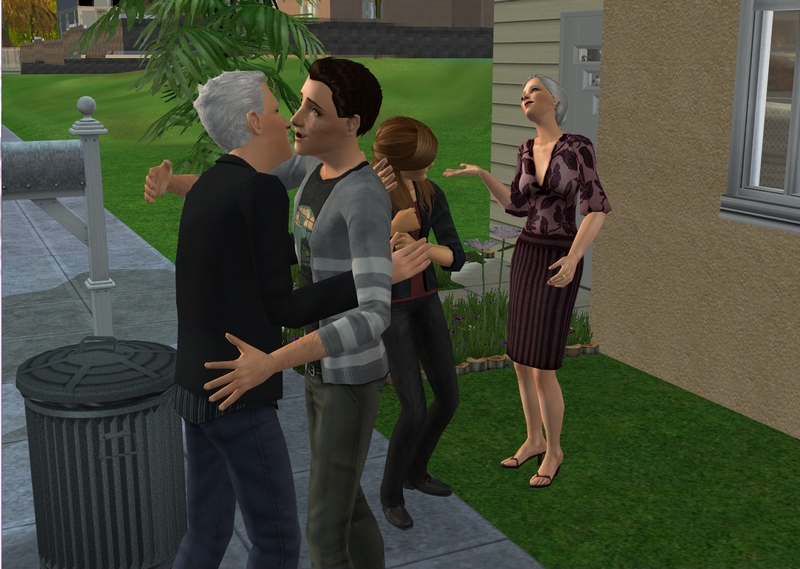 Nathan and Rebecca bought a house together a good while ago but it was only this month when we finally got a chance to visit their new place.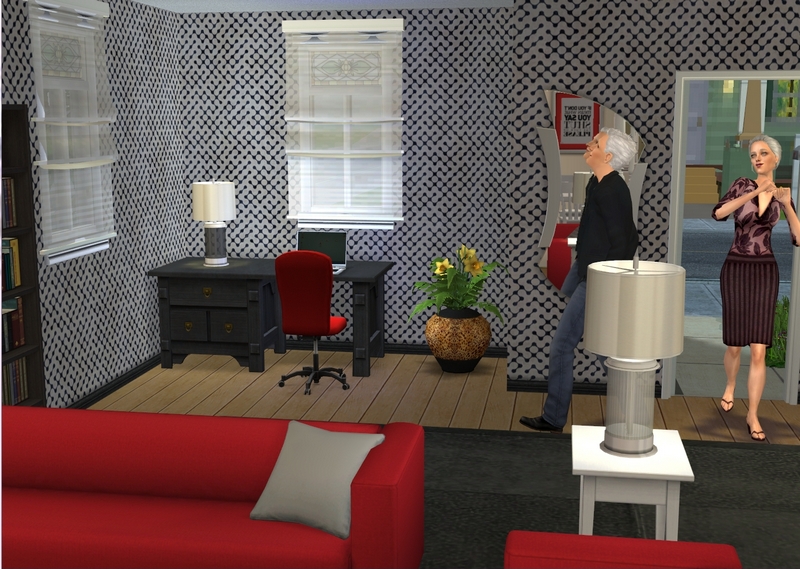 It was a bit of a fixer-upper, which is how they managed to get a 3 bedroom house for such a cheap price.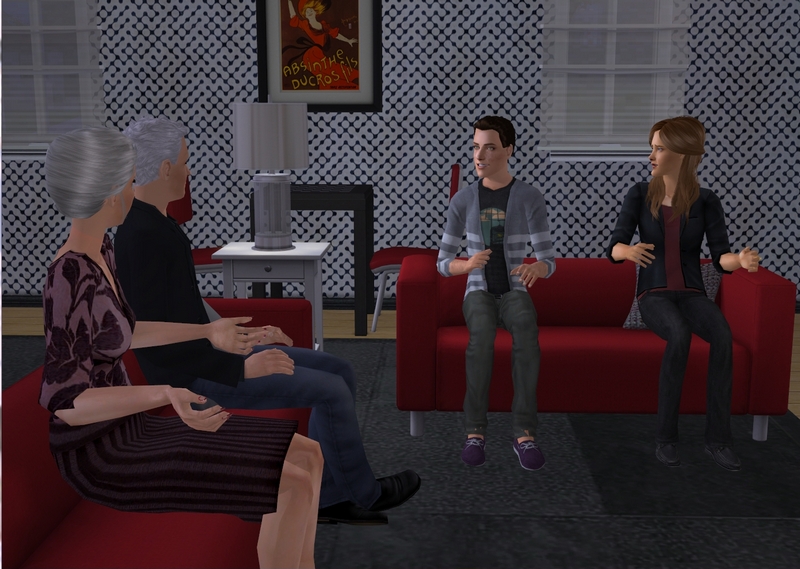 It's quite small but it's decorated beautifully and they didn't go into debt renovating and furnishing it either.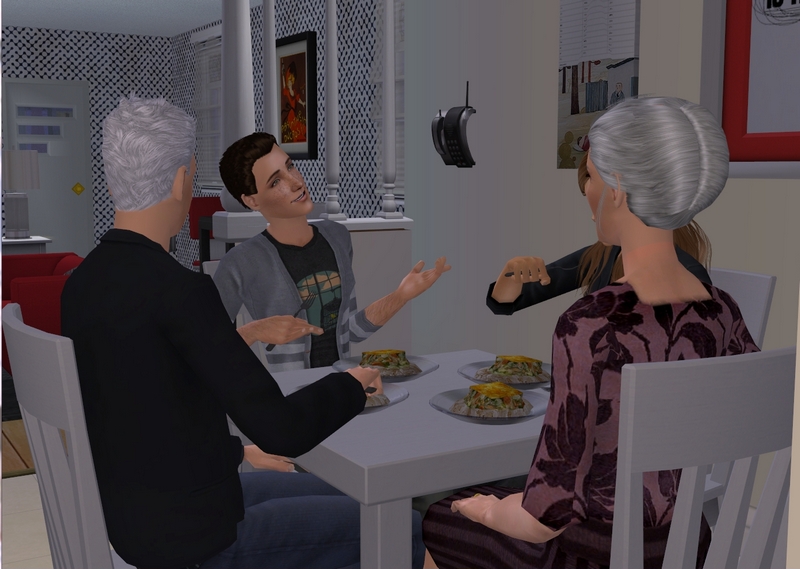 The house is only a couple of blocks away from ours and Nathan seems like he's very happy there.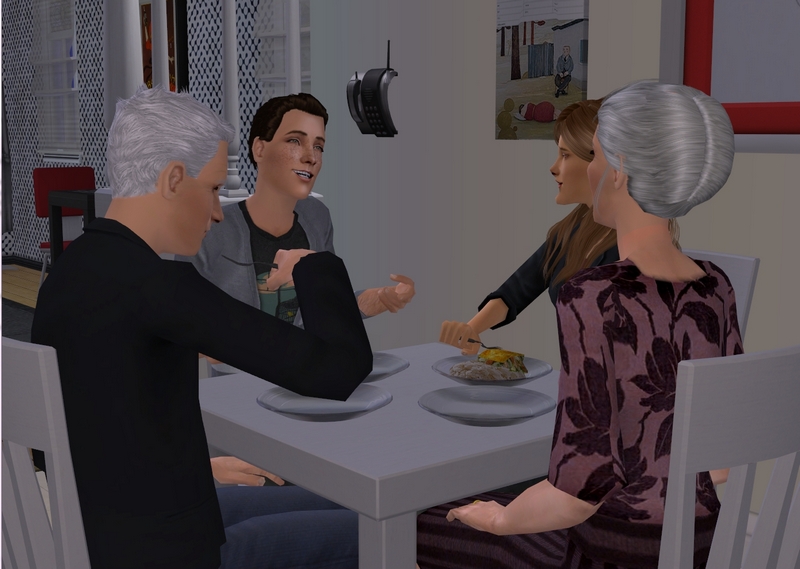 Nathan made dinner, which he and Rebecca also used as an opportunity to announce their engagement.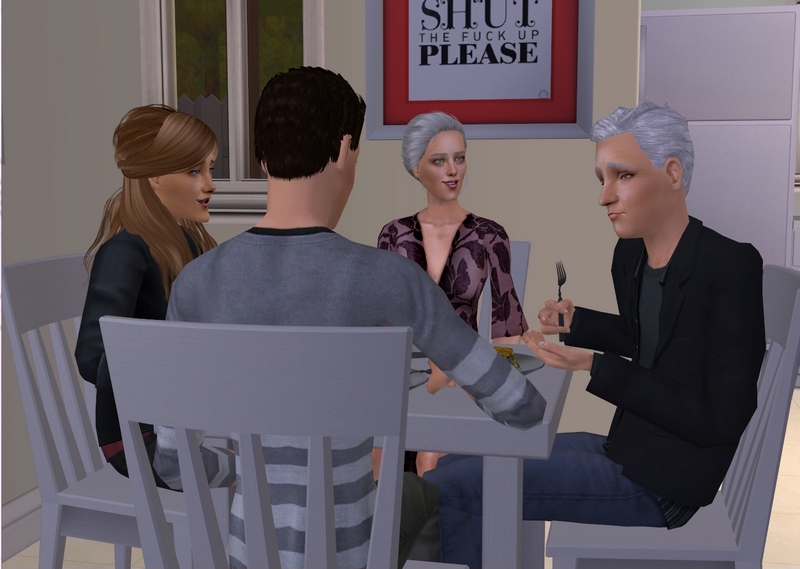 It wasn't exactly a huge surprise. I know what Nathan is like. He's very keen to get married and have children. Once they moved in together, I figured it would only be a matter of time.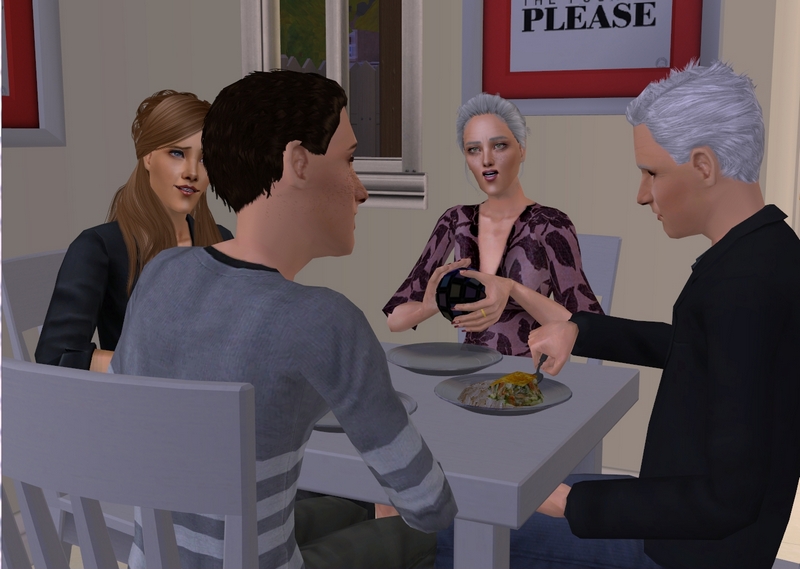 They're not setting a date just yet, which did surprise me. I thought maybe that was Rebecca's doing but they just want to save up enough money to have the kind of wedding they want.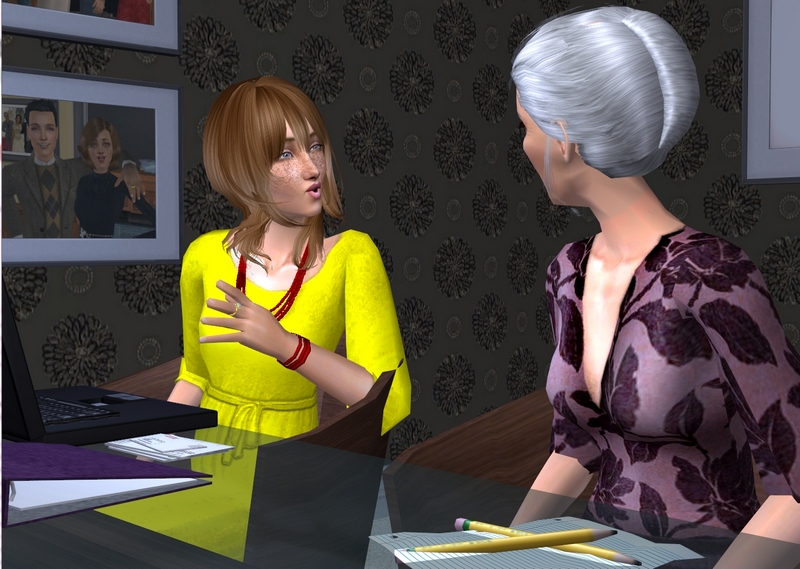 That's a good thing too, because from talking with Hope, I'm realising just how expensive weddings can be!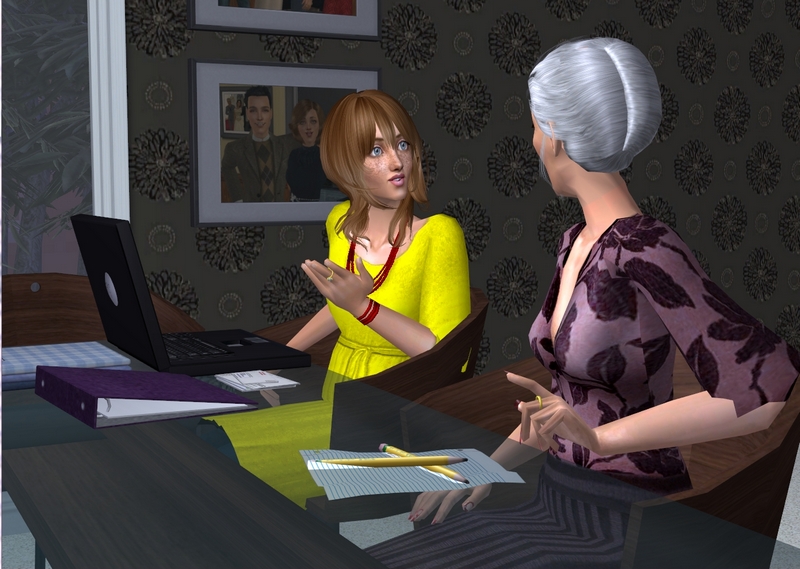 The deal Hope and
Malcolm
made was that once they were settled in their new house, they would get married. They're still living with boxes all around but Hope couldn't help herself and has already done quite a bit of research.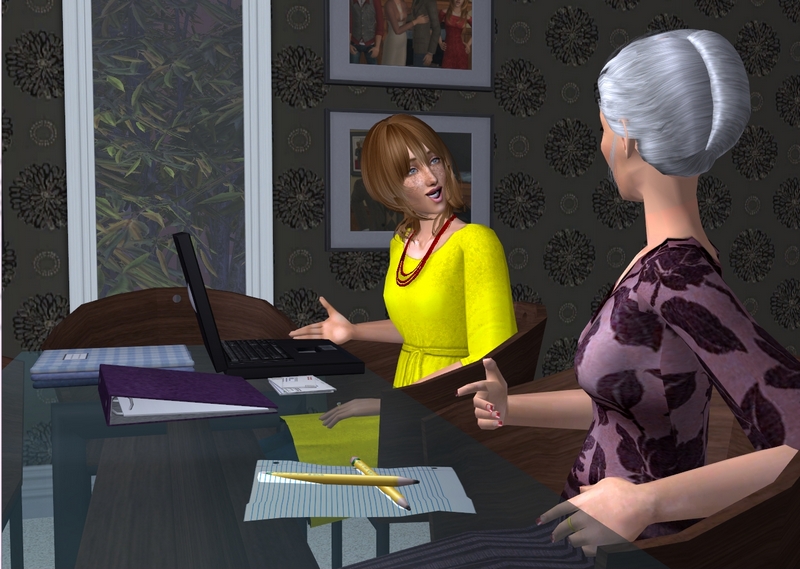 She's hoping they can get their house organised in time for a Spring '39 wedding, so they can completely relax afterwards.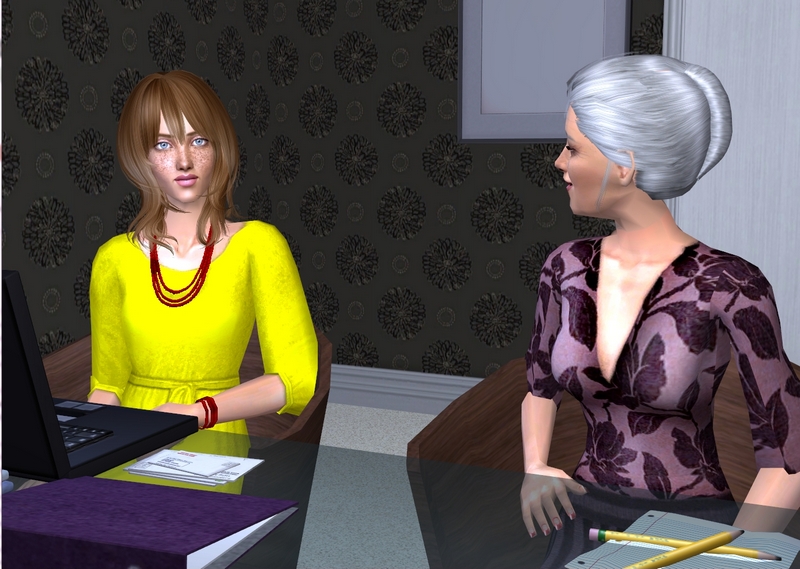 I have plenty of what I think are wonderful ideas for a wedding, not that Hope cares to listen to any of them. Like me, she has very specific tastes. She's got notebooks and a binder, plus spreadsheets, web pages and inspiration pictures, all compiled just for this wedding.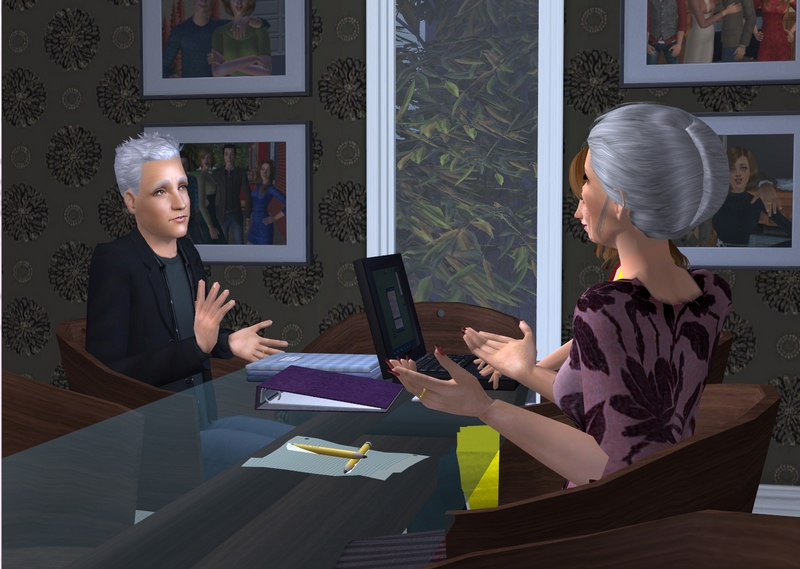 When Hope visits these days, all talk is centred on the wedding. That's about all she can think about at the moment. Emil started out faking an interest but he wasn't very convincing. He really doesn't care about dresses, flowers, cakes or anything of that sort.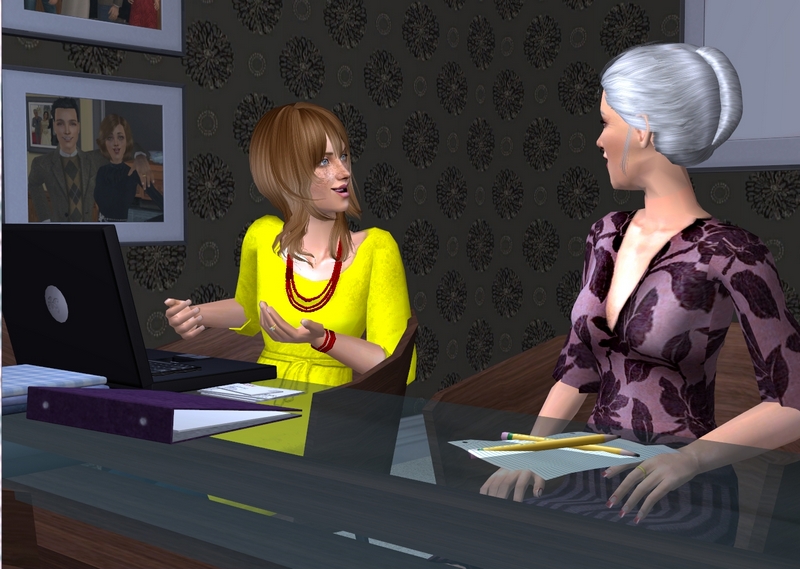 So now, he just heads out after dinner and leaves all the wedding talk to me and Hope.
Emil has recently reconnected with Tate and Trent, two of his old college buddies. Trent is Rebecca's father and with her and Nathan getting married, they have that one more thing to link them to each other.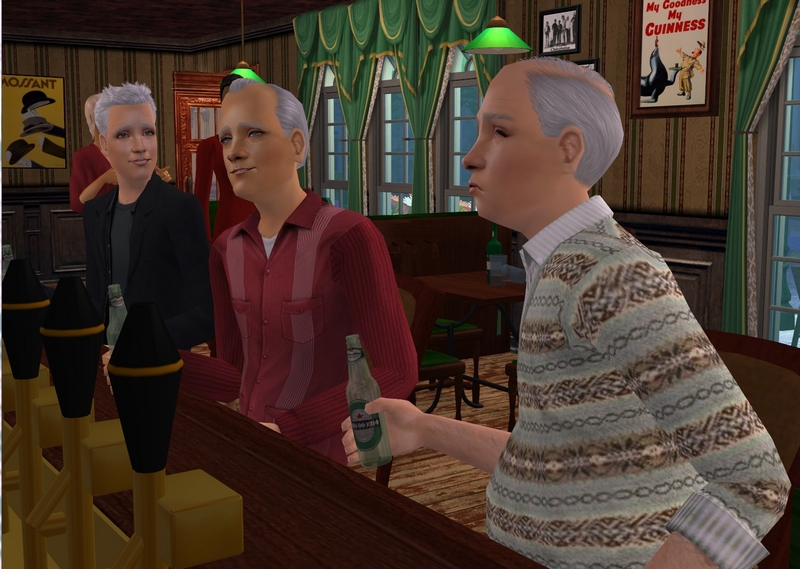 Most of their nights are spent reliving their old university days, rather than talking about the kids though, I'm sure.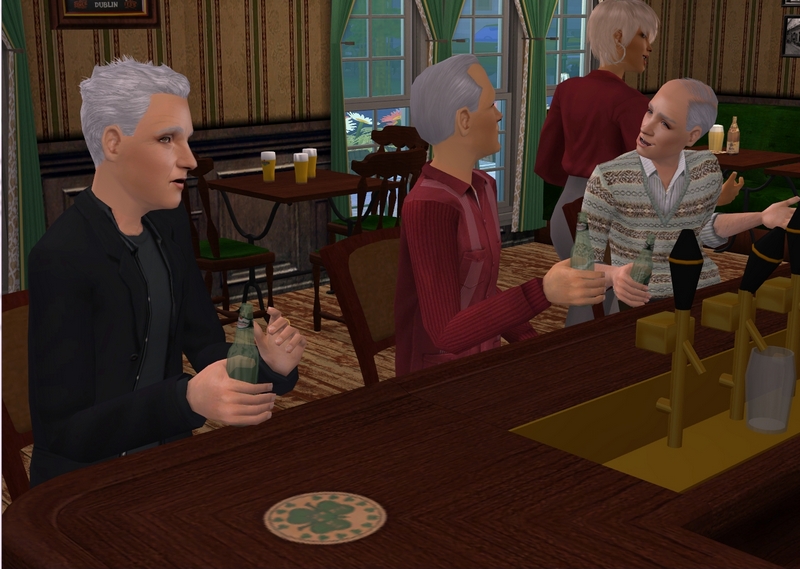 I've heard all these stories hundreds of times by now and didn't start university until Emil had already been expelled, so the reminiscing is not something I care too much about.
Usually, I'm just happy to have Emil out of my hair for a few hours.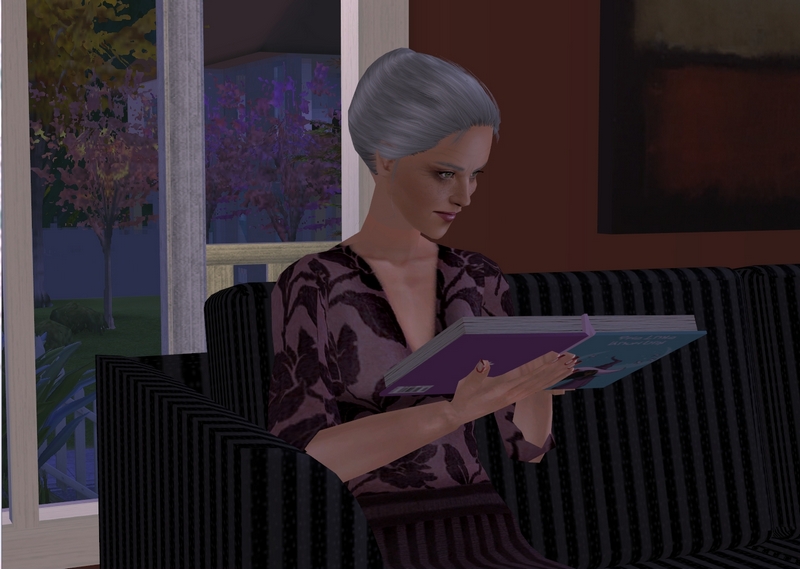 Once Hope leaves, I'll read for a while before heading off to bed. Most nights, Emil is home by that time but it's not unheard of him to still be out.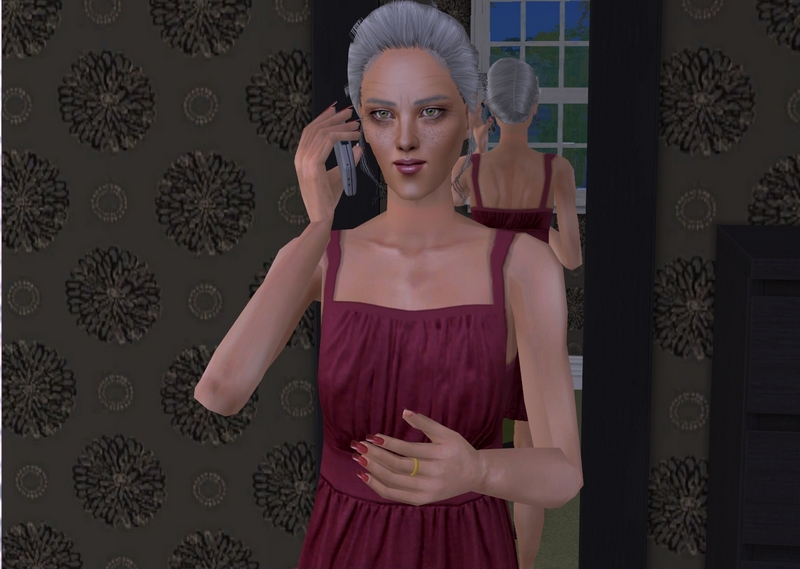 Las time he went out, I woke up to a phone call just a couple of hours after I'd fallen asleep. The police had picked up Emil for drink-driving.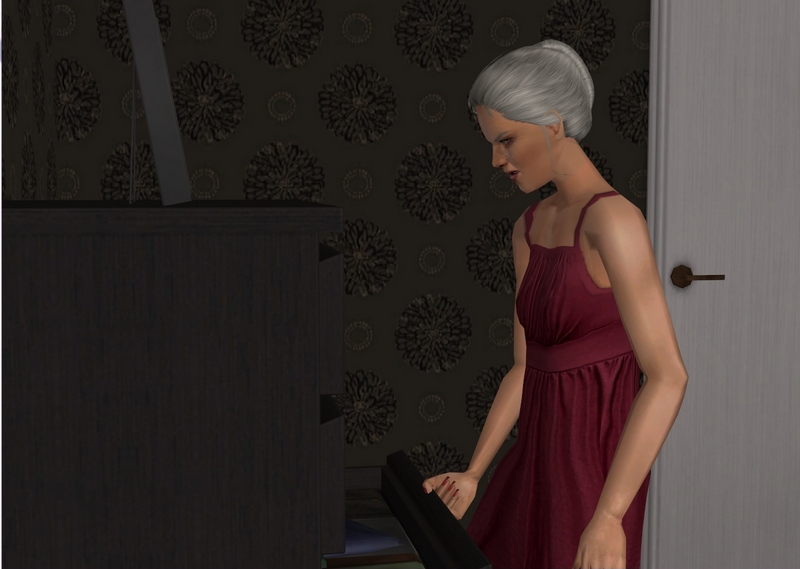 When I hung up, I was fuming. Emil doesn't usually take the car when he goes to a bar, so I don't know what gave him such a stupid idea this time.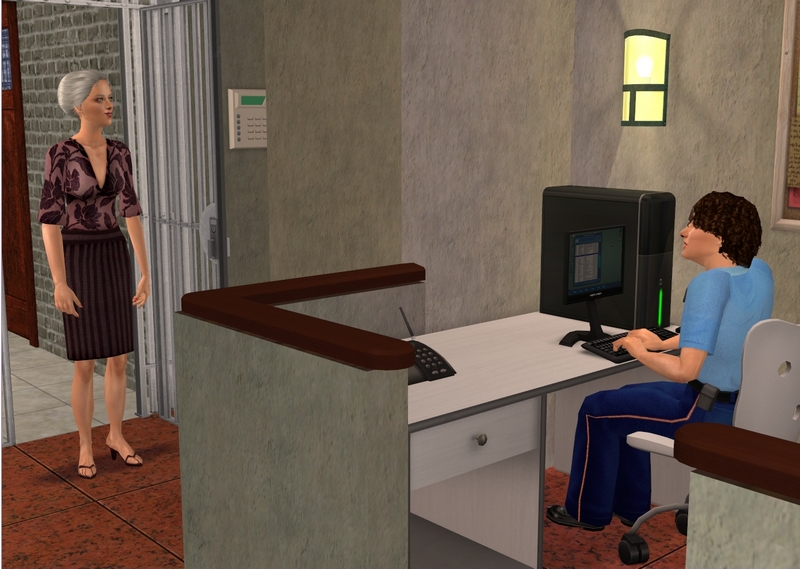 Bailing someone out of jail is what I'd expect to have to do for a teenager, not a 66-year-old man.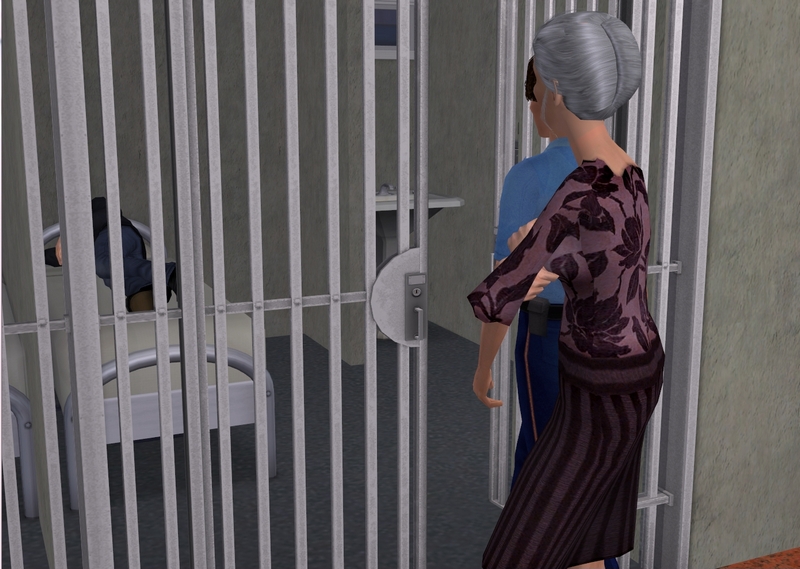 When the officer on duty took me to get Emil, he was sleeping it off. I didn't think it was possible to be more furious but I still had some left in me once I saw him.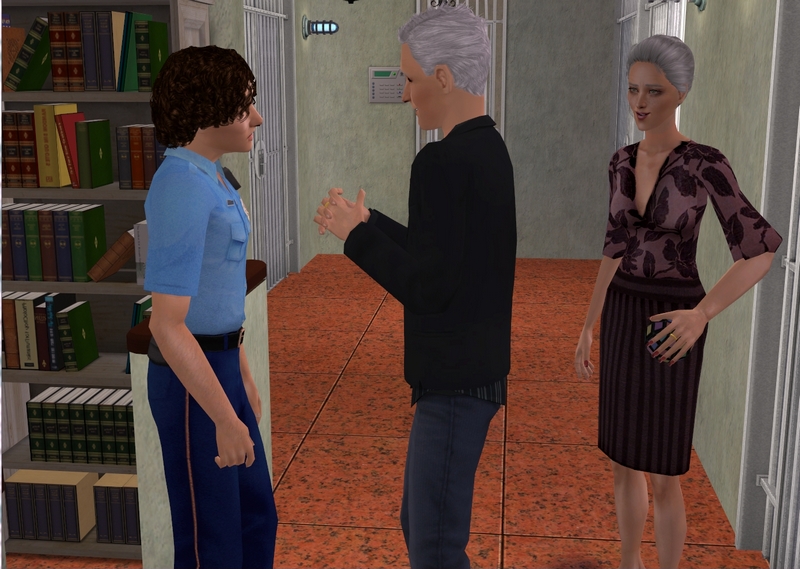 As we left, Emil was told about coming back for his court date and the charges that would be laid against him. He didn't seem especially bothered, just grateful they were letting him go.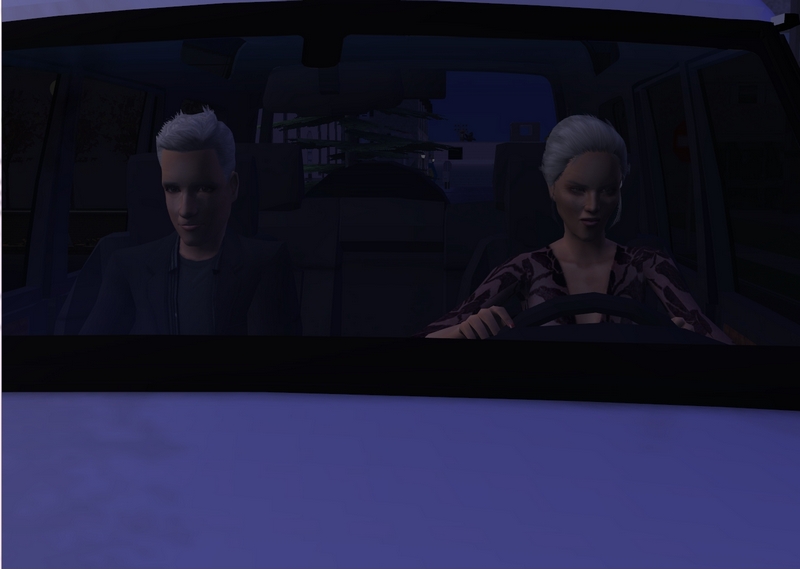 I didn't talk to him the whole way home; I was just silently fuming and storing up what I'd say to him the second we got inside.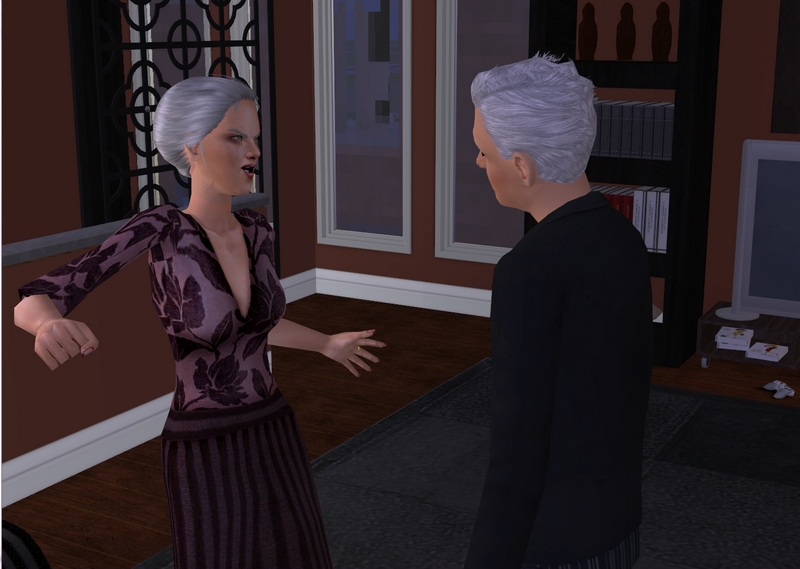 I really let loose once we were through the door. Drink driving was not even something we had to deal with when Hope and Malcolm were younger and I would have been furious enough about that. Emil is well old enough to know better!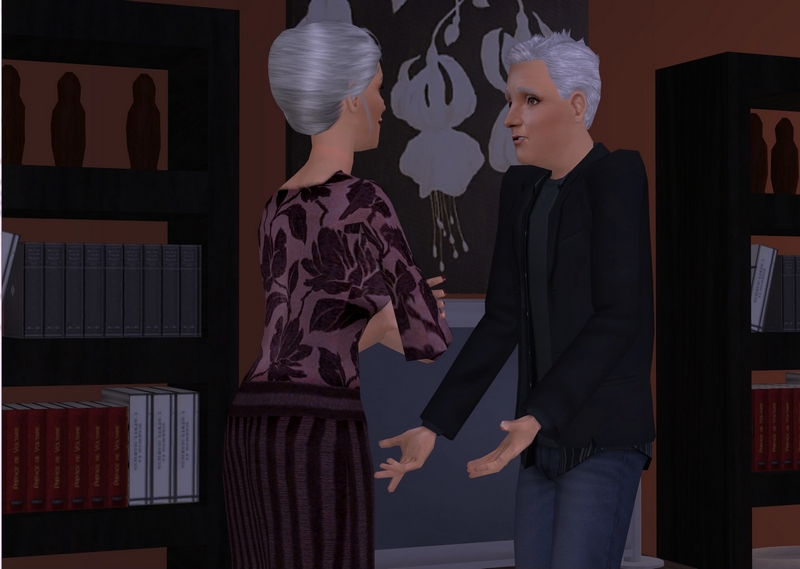 And his reason? He didn't want to walk home, because he knew it'd be too cold out. So he decided to drive.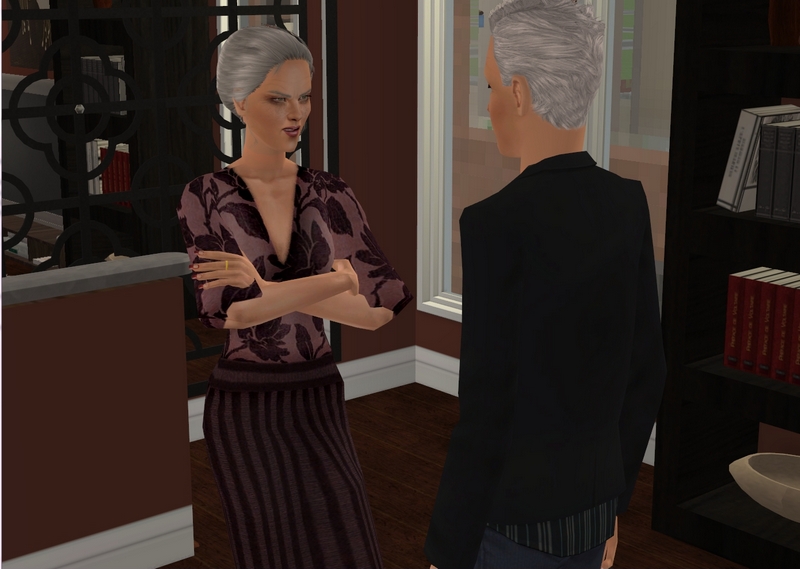 He's never heard of taxis, apparently. That's how I had to get myself to the station to pick up Emil, along with
my
car.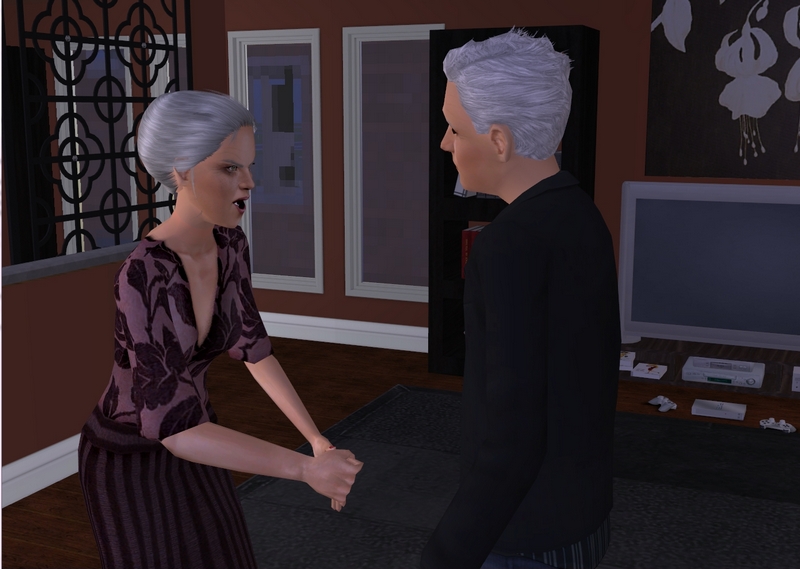 Thank God he didn't kill himself, or anyone else. That is the only saving grace in this situation.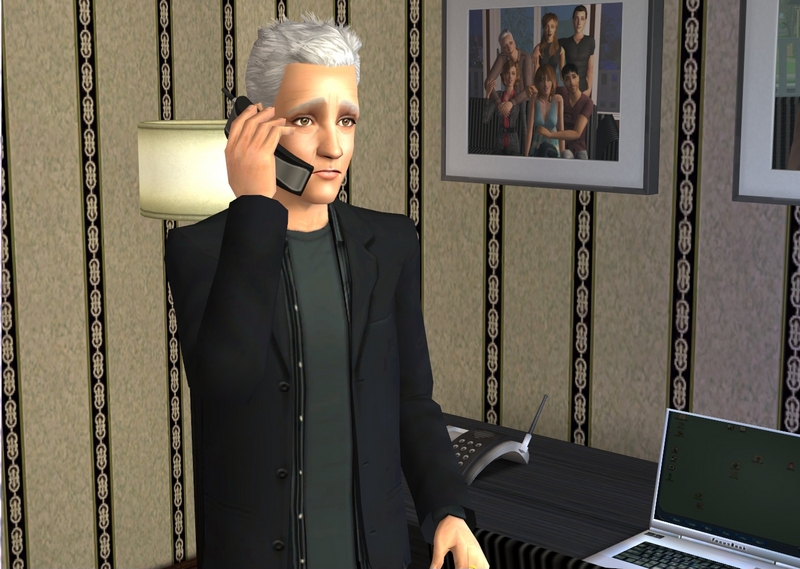 I'm letting him do all the running around calling lawyers and everything. His first call was to Nathan, who said he could recommend someone to represent Emil.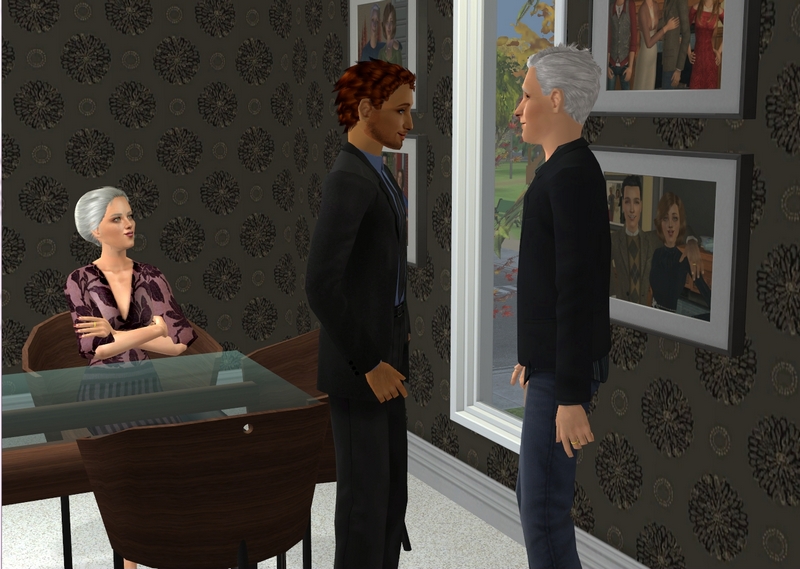 He put us in touch with Rob Ashton, who mostly specialises in personal injury but agreed to take on Emil's case.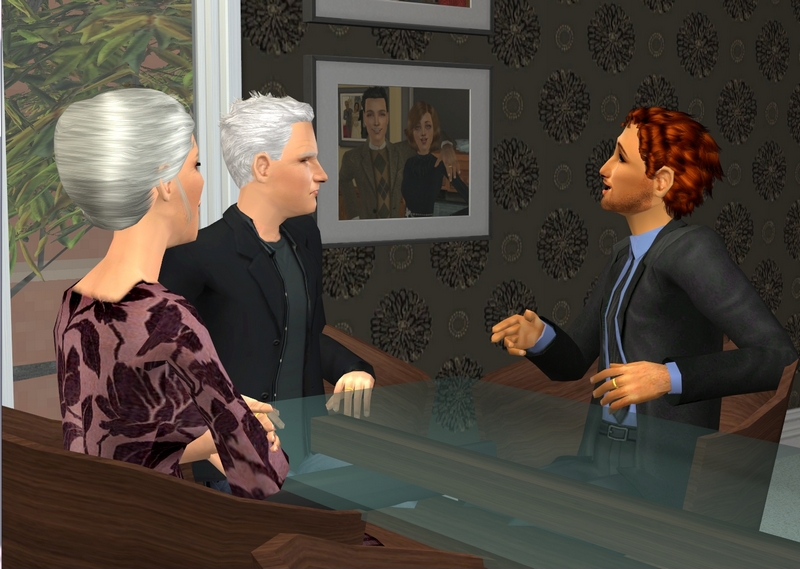 Rob went over all the possible defenses against a drink driving charge and none of them fit Emil. Given that, the best course of action is for Emil to plead guilty.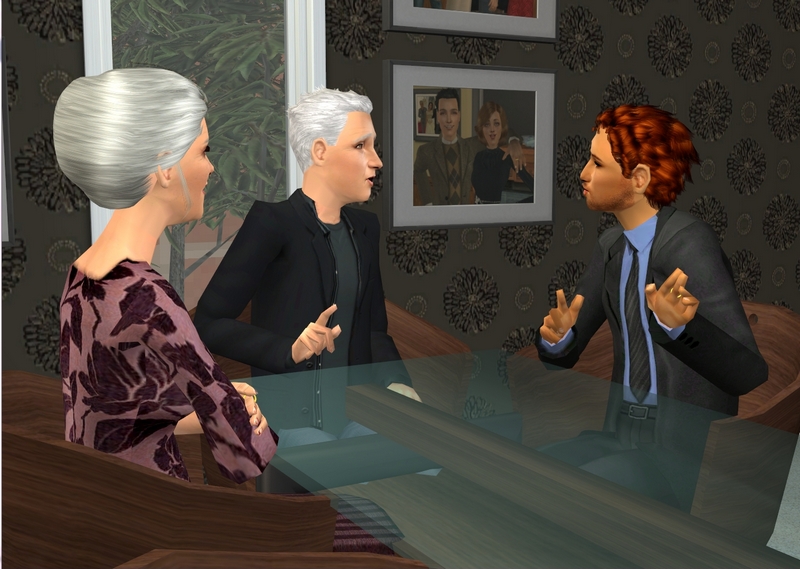 Prison time is a possibility but Rob thinks it is a very remote one, due to the fact that it is a first offense and that Emil has no criminal record and has had a perfect driving record for 40 years until now.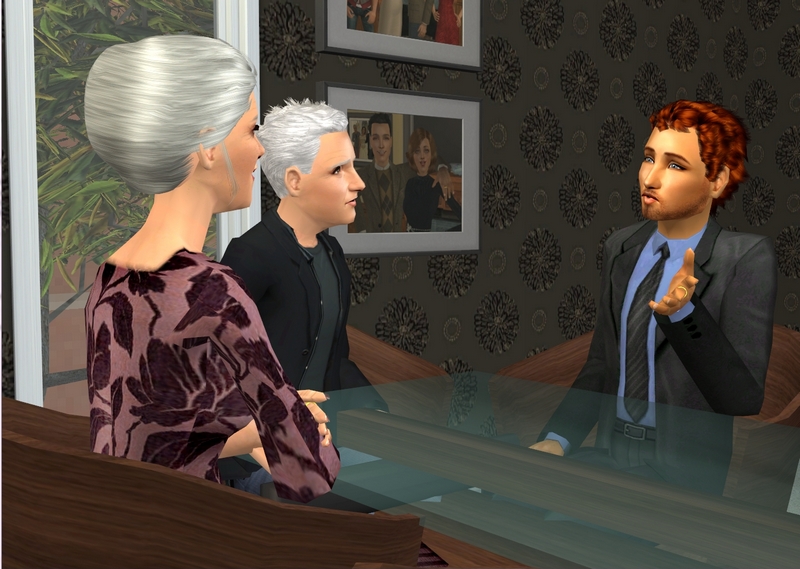 It's very likely that his license will be cancelled though - perhaps for as little as three months but maybe for as long as 10 years. Emil wasn't thrilled about that at all.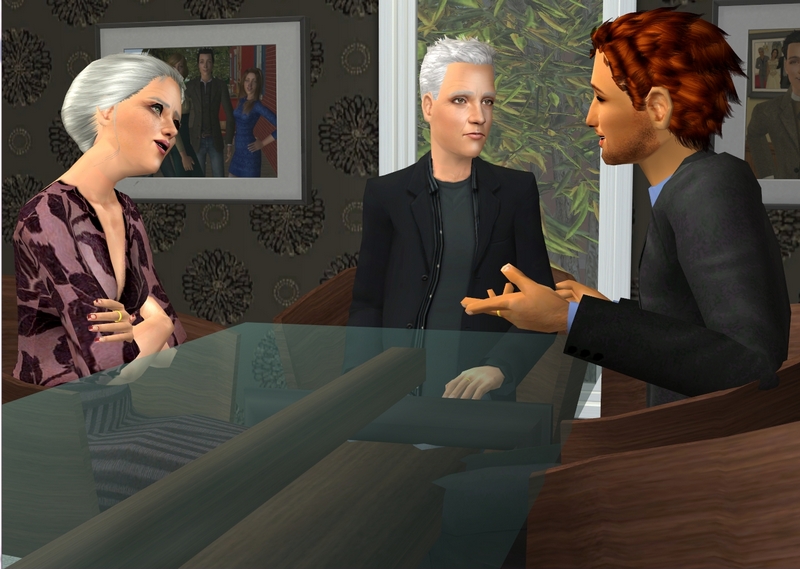 It seems more than fair to me. He has a court date in a couple of weeks and we'll find out then what the exact penalty is.
Notes:
Title is from Malediction by Stephen Malkmus and the Jicks.

Emil rolled the DUI ROS this round. The ROS specifies license cancellation for 10 years but that seemed rather steep to me, once I looked up the DUI penalties here in New South Wales. To get a 10 year cancellation, it would have to be at least a second offense and you also would have had to tamper with the results of your blood alchol test or refuse to submit to one. None of that applies to Emil but seeing Rob and Patience are up next, I'll tie up the loose ends of this ROS in their update.

Nathan and Rebecca have had the want to get engaged for a while now, so I just let them do it. They haven't rolled a marriage want yet but I'm expecting that at least Nathan will. We'll see what happens next time I play them.

As for Hope and Malcolm, I think I can manage decorating two rooms by Spring 2039. That's all I have left of their house, lol!