Round 33: April 2038 (Autumn)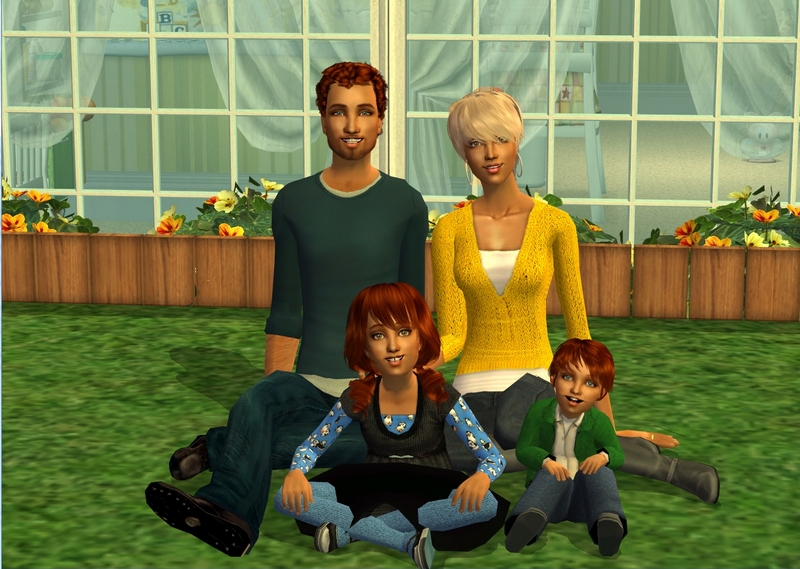 Narrated by Rob Ashton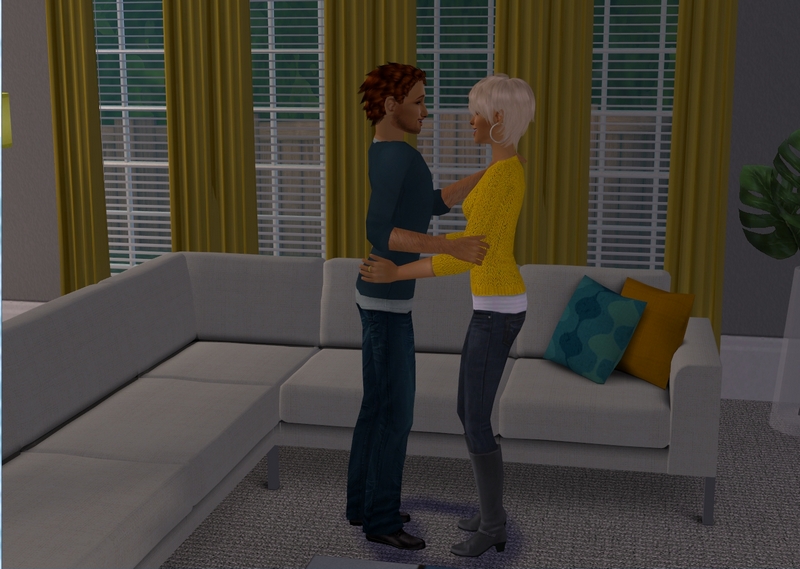 While Patience was pregnant with Patrick, we took on a huge task and bought our first home. We were both over renting and had outgrown our unit, so seeing we're in a good financial position, we went house hunting.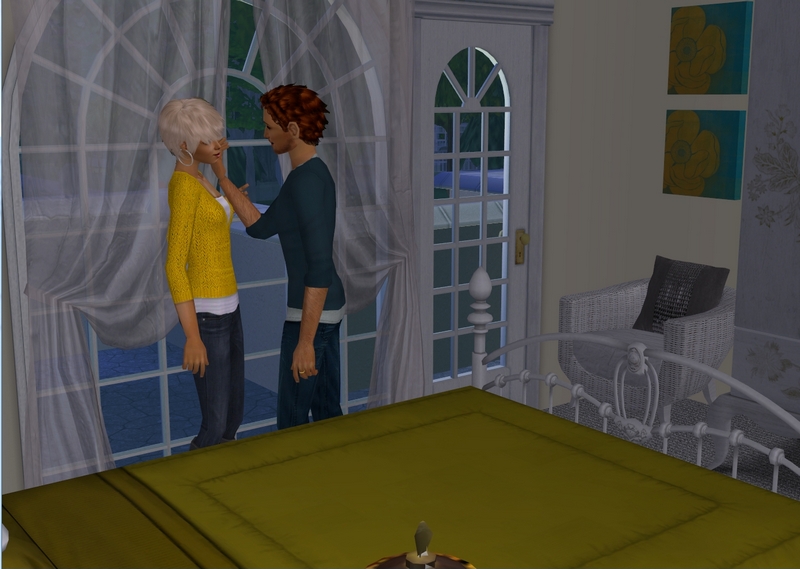 Our new house is wonderful. We've been here almost two years now, so obviously we're all settled in but it really didn't take long for this place to start feeling like home anyway.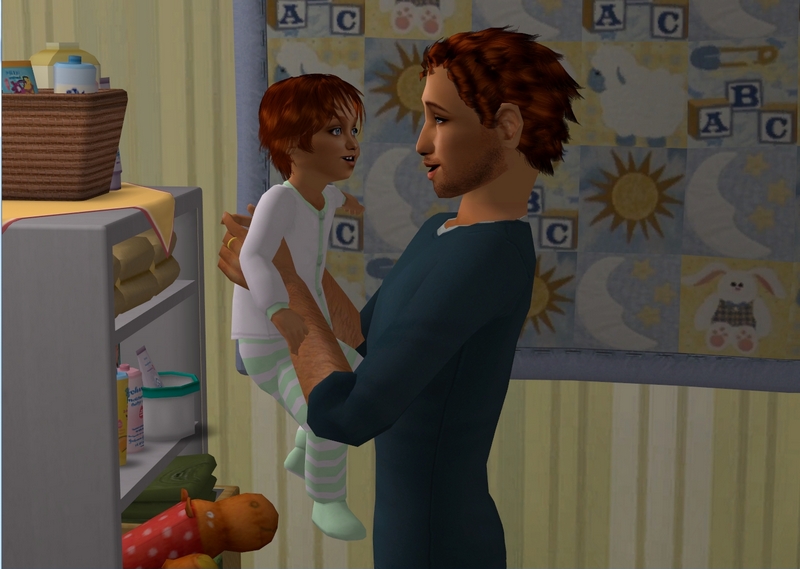 I'm glad we got all the moving in stuff out of the way by the time Patrick arrived. It's really made things less stressful for us.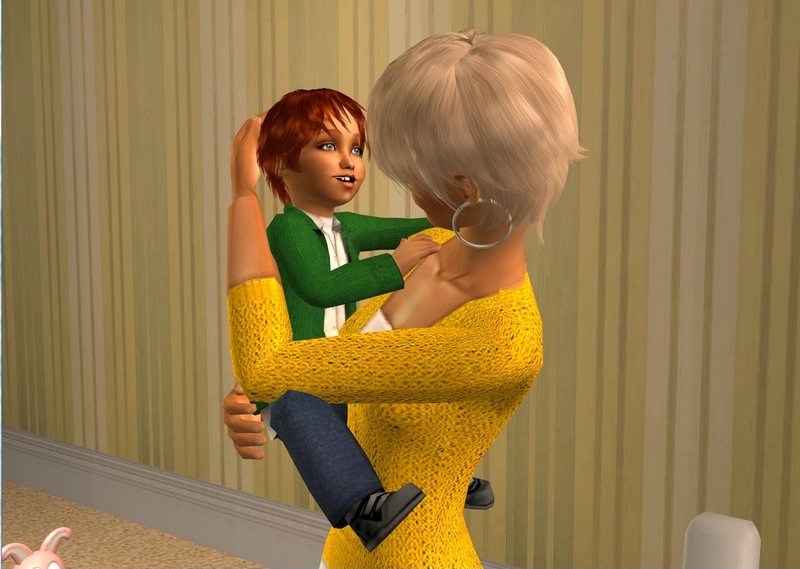 But that's partly because Patrick was a really easy baby and as he grows up, we're finding he's a pretty easy toddler too.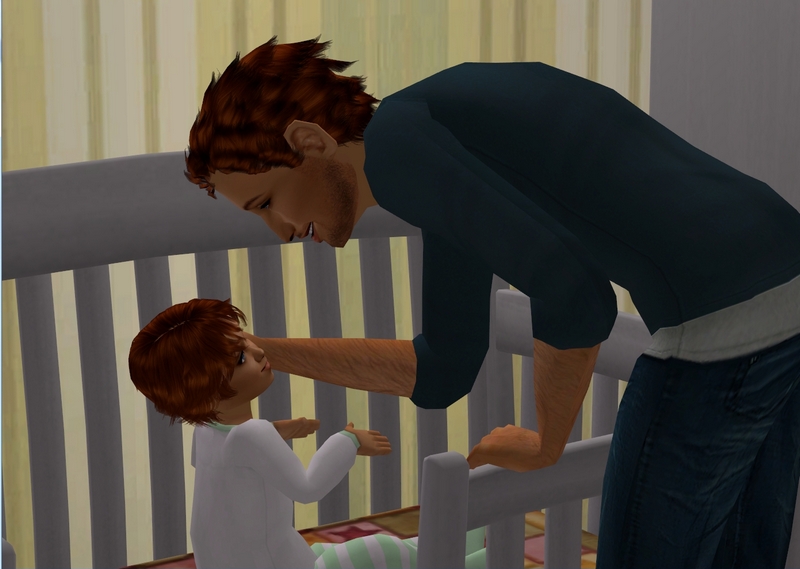 Not that Felicity was so challenging but Patrick is incredibly easy-going.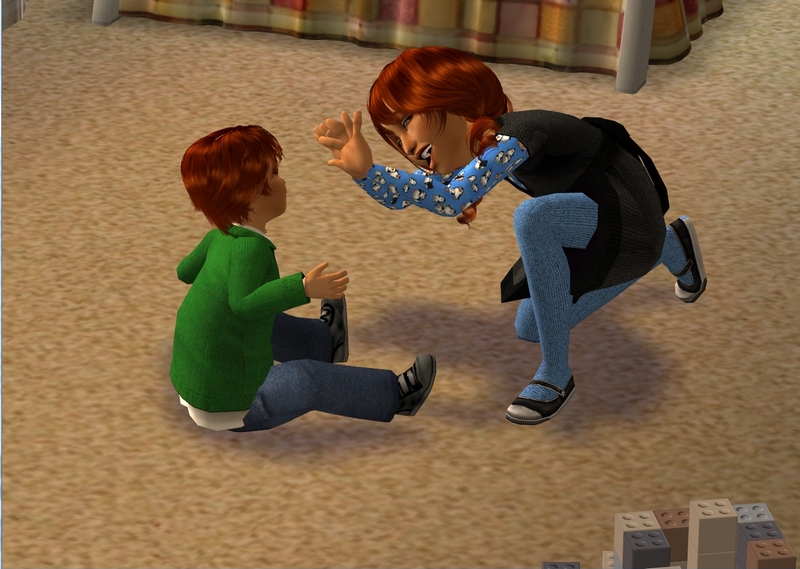 They get along really well though. Felicity loves being a big sister. They play together all the time, which is sweet to watch.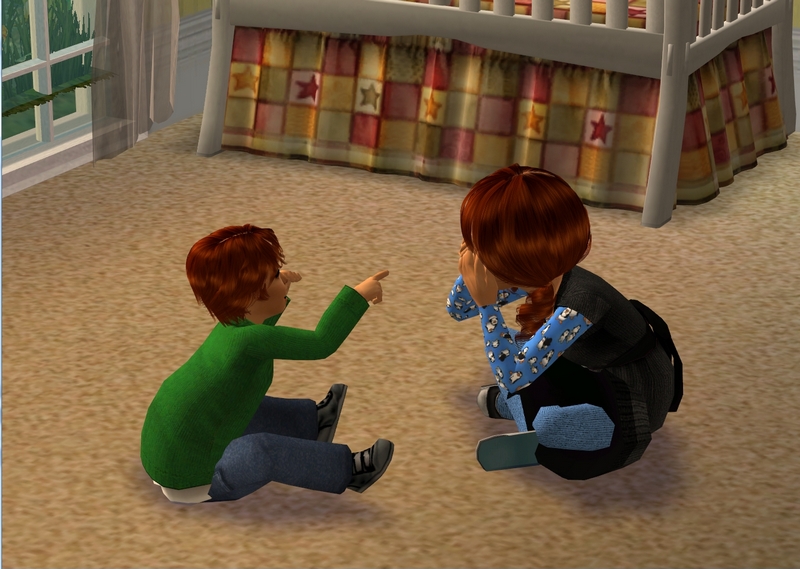 As soon as Felicity gets home from school, she rushes right in to go see her brother.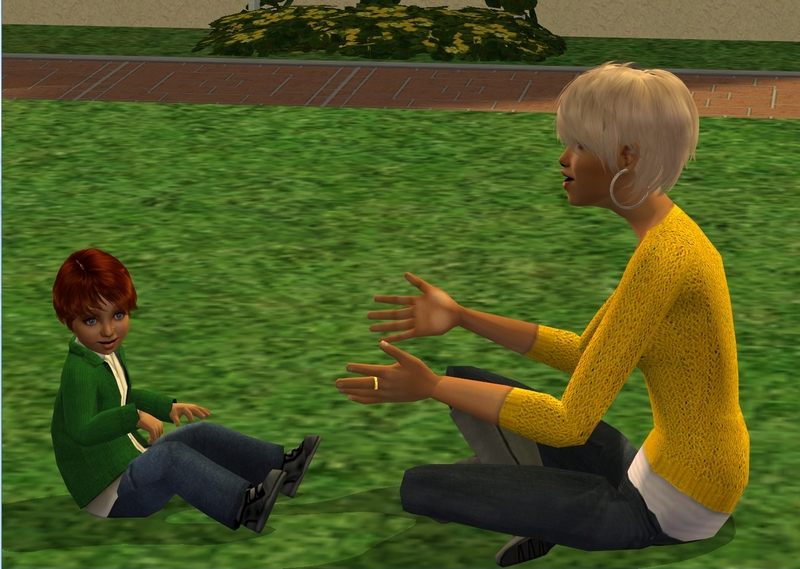 Patrick isn't really interested in talking too much though, which Patience is a little worried about.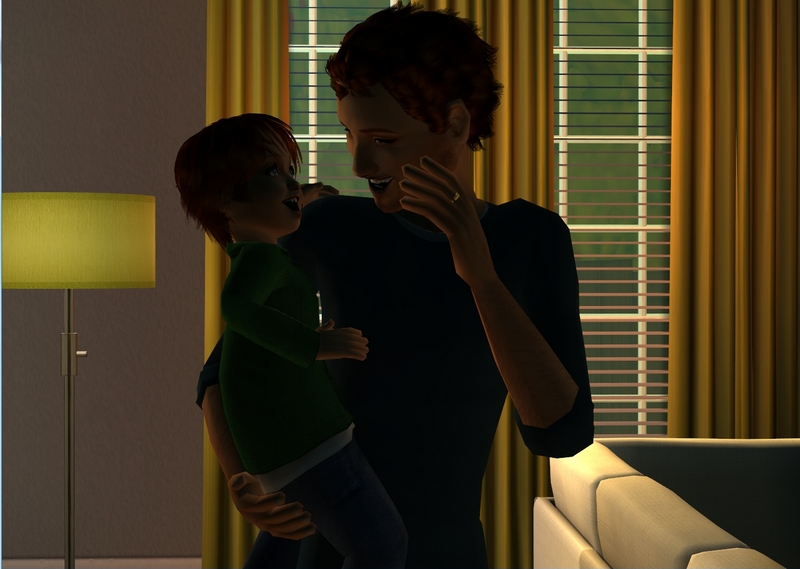 I think he's just more reserved than Felicity was. He
can
talk, he just seems to choose not to a lot of the time.
Maybe because Felicity is more than willing to do the talking for both of them!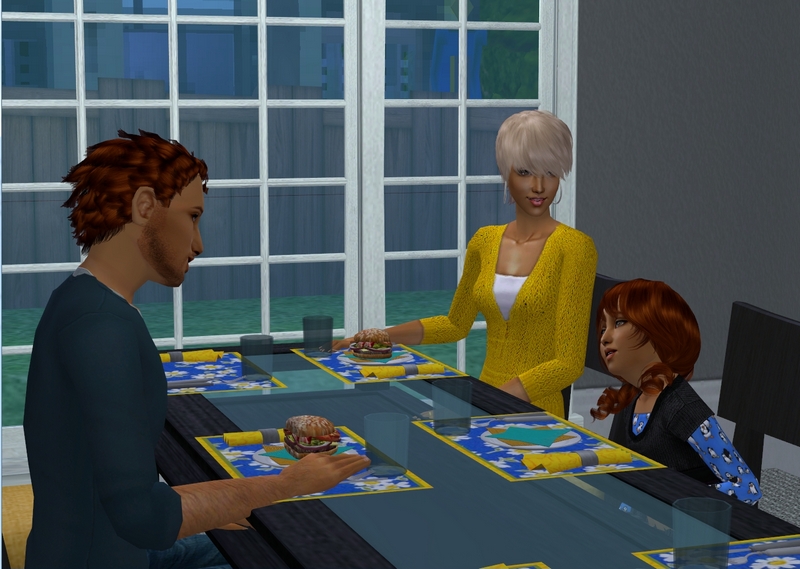 Every dinner time, Felicity is usually the one controlling the conversation.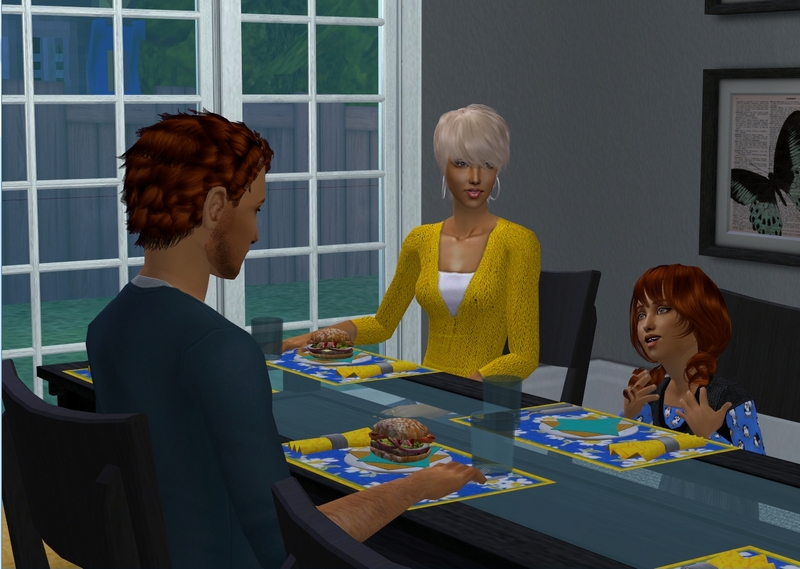 She's quite an opinionated five-year-old and she always has something to say about just about everything.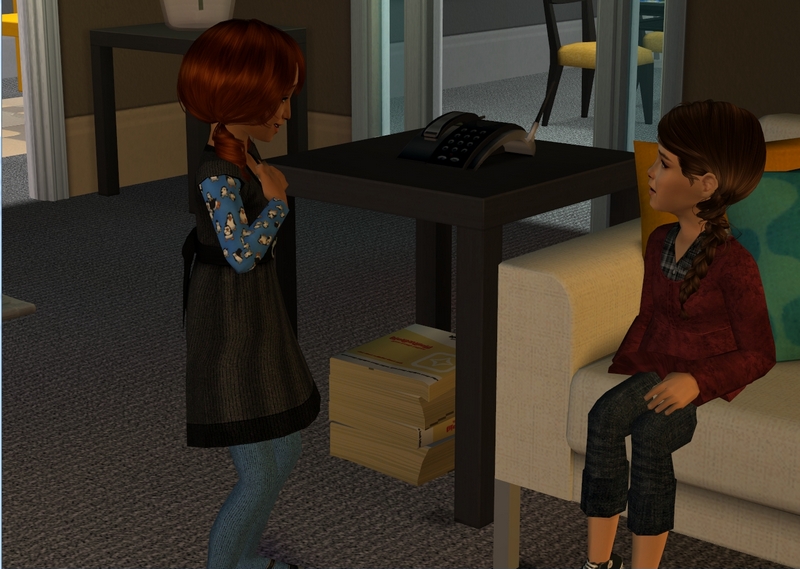 Most of Felicity's friends this year at school are a year behind her, so she's become used to being a leader.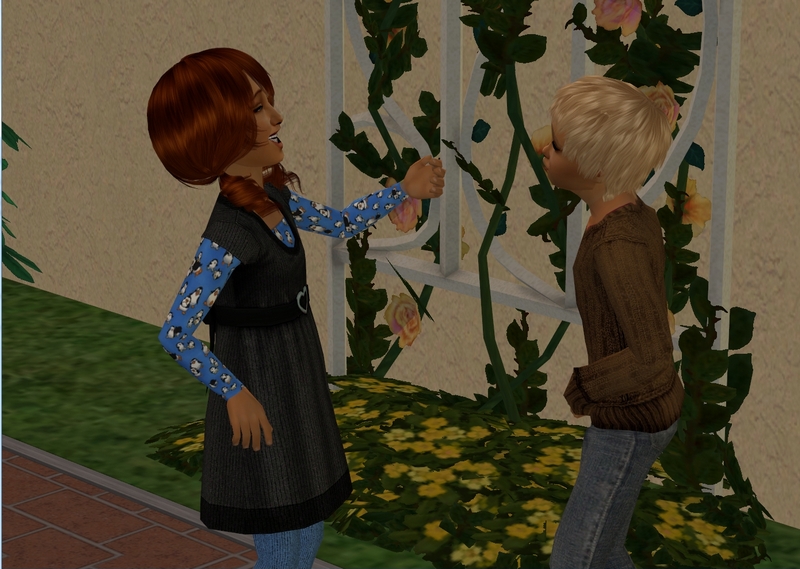 She's never bratty about it but you can tell she's fallen into the boss role with her schoolmates.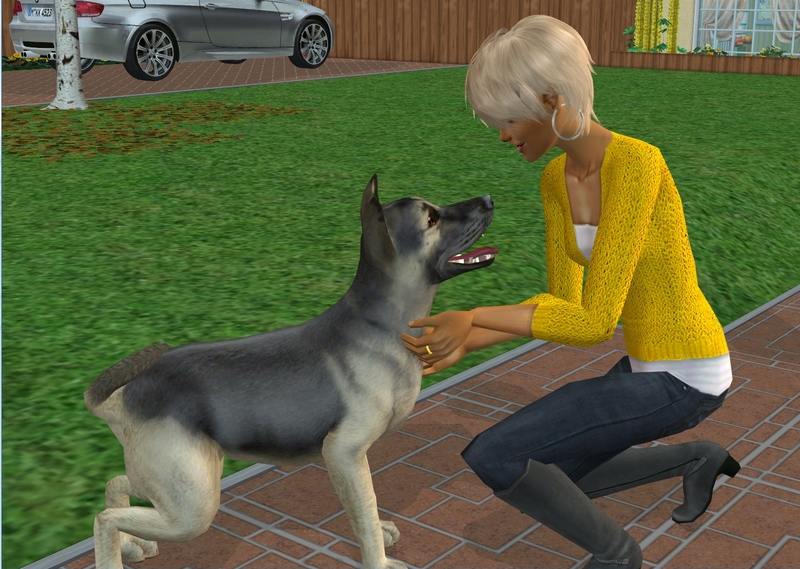 She's a persuasive kid. Felicity is the reason we are now the proud owners of an enormous dog, who Felicity named Scotty.
We visited
Josie
and Felicity was playing with
Jude
and his dog and from then on, she just wouldn't let up about having a dog of her own.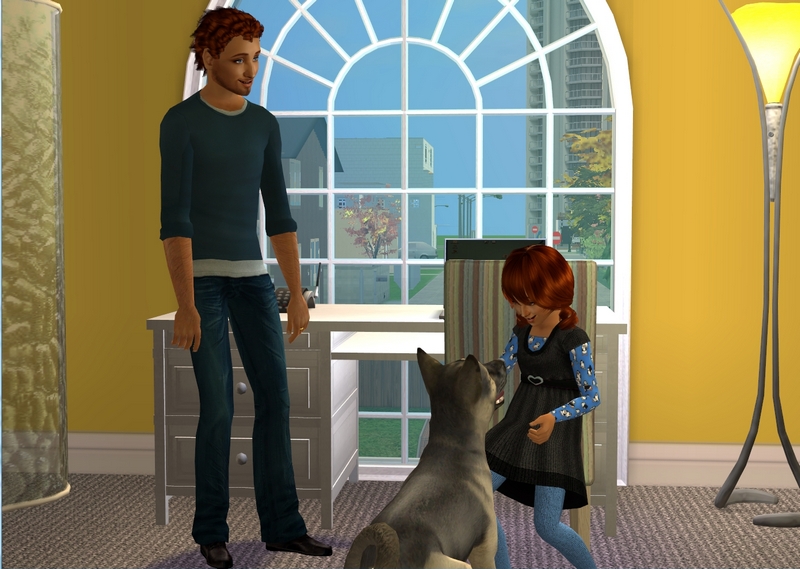 We're probably risking spoiling her but we relented. I don't know that she would have given up until we did.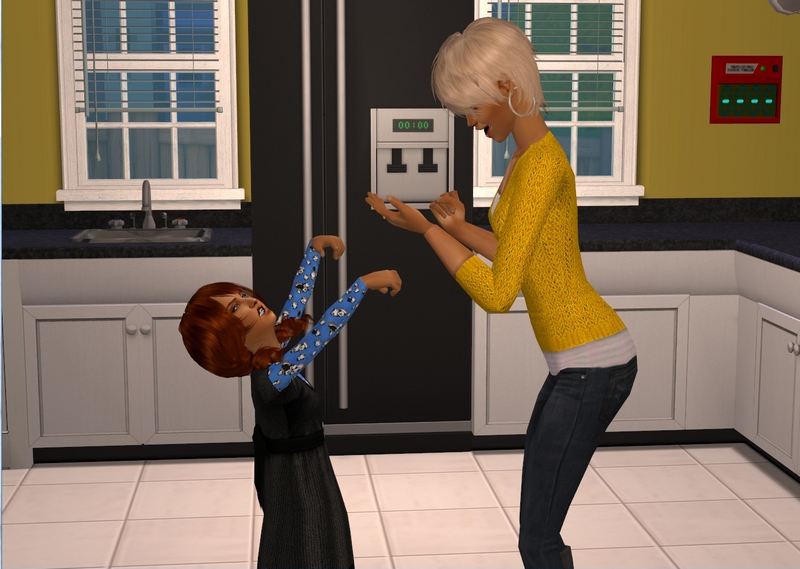 She's very creative and is always making up her own little stories. I can see her doing something in the entertainment industry one day too, just like her mother.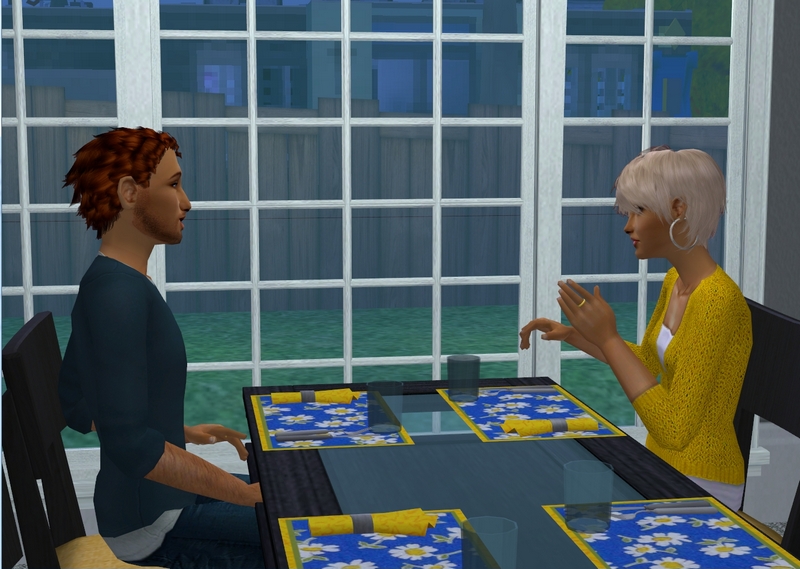 Since she went back to work after having Patrick, Patience's career has been going from strength to strength. She's received so many scripts but her agent was especially keen on particular play he thought she'd be perfect for. The writer was really excited about Patience playing the role. About the only one who wasn't excited about it was Patience.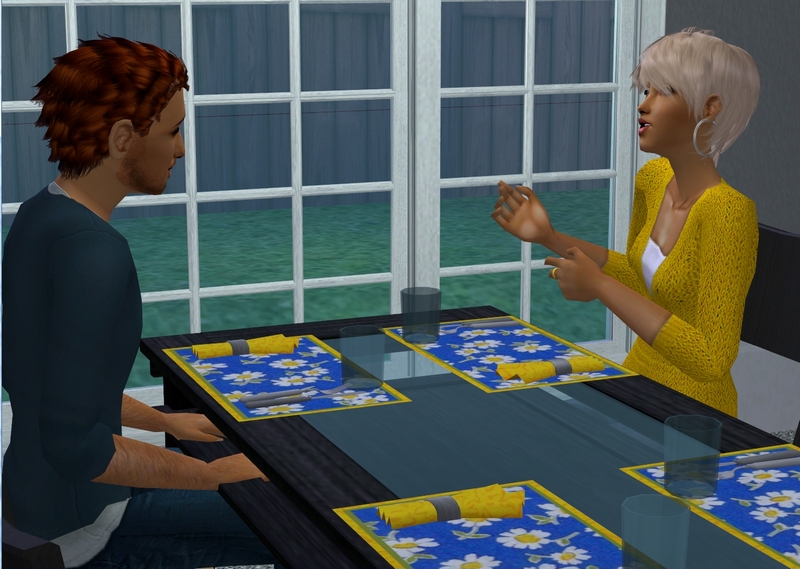 Patience doesn't like committing to projects she's not passionate about. She read the script and just didn't think it was very strong, at least compared to the playwright's other work.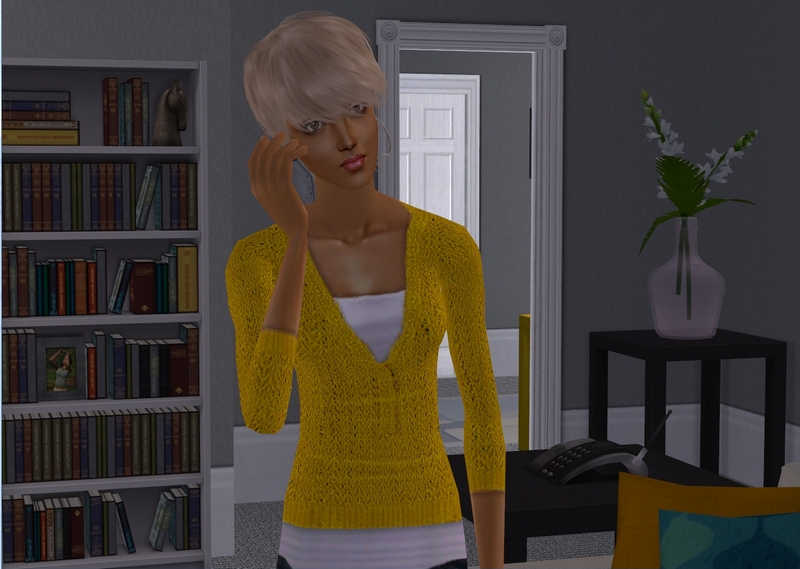 Had she decided not to take the part, I would have supported that; it's not like we need the money. But in the end, she gave in to her agent's relentless nagging and took the role.
In the end, it paid off for her. Patience scored a nomination for a Simovitch Theatre Award for her performance. It was the first time she'd been nominated for a major award, so it was pretty exciting.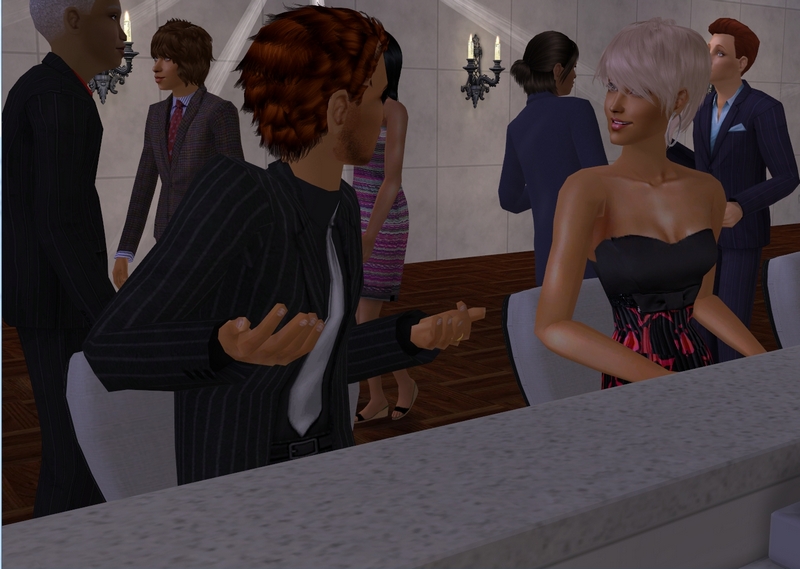 She didn't end up winning but we had a good time at the ceremony anyway.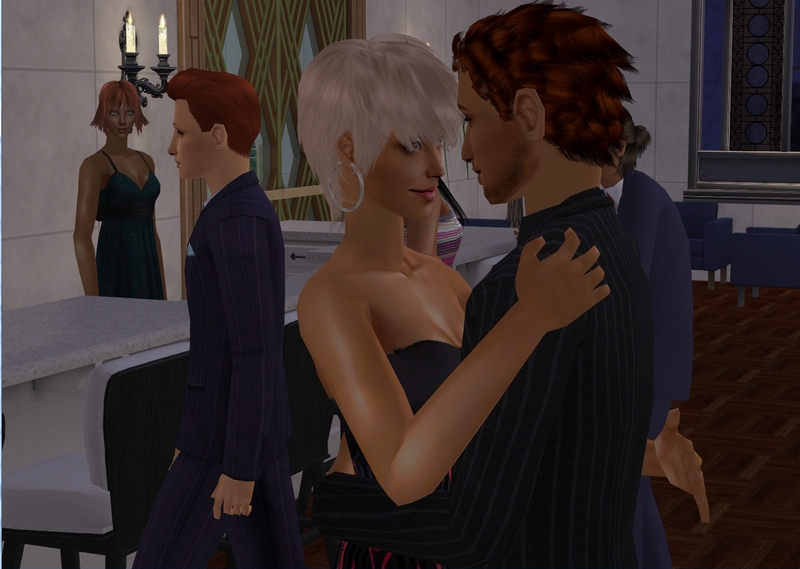 And the after party was a nice way for Patience and I to have a fun, kid-free evening for a change as well.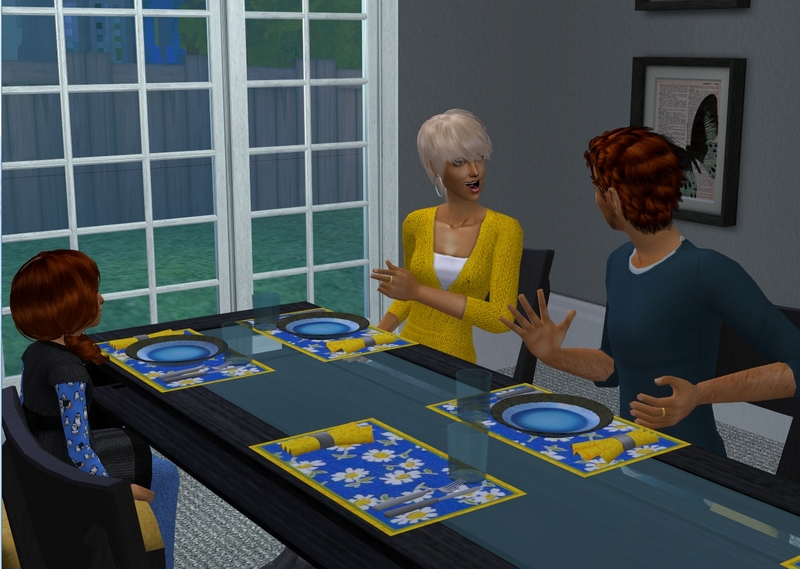 Just being nominated has done wonders for her career though. Her first major award nomination led to her being offered her first leading role in a movie!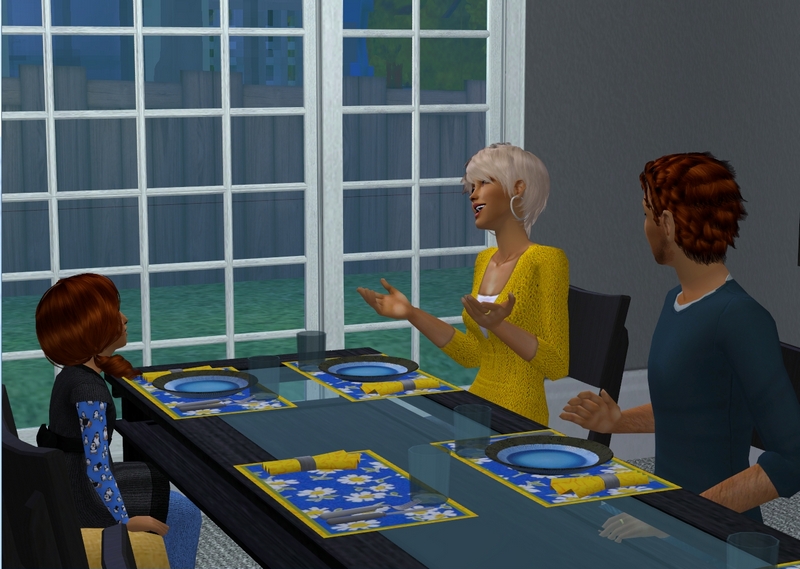 Patience is thrilled and can't wait to start shooting. Film is what she really wants to do.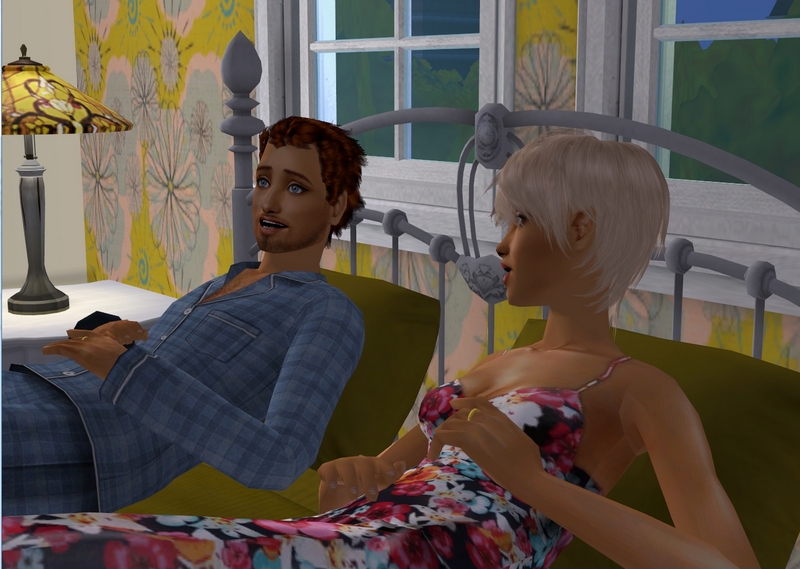 I'm thrilled
for
her but I'm a little worried too. If the movie is a hit, Patience will likely become a lot more famous. We live a fairly quiet life right now and I hope that doesn't change too much.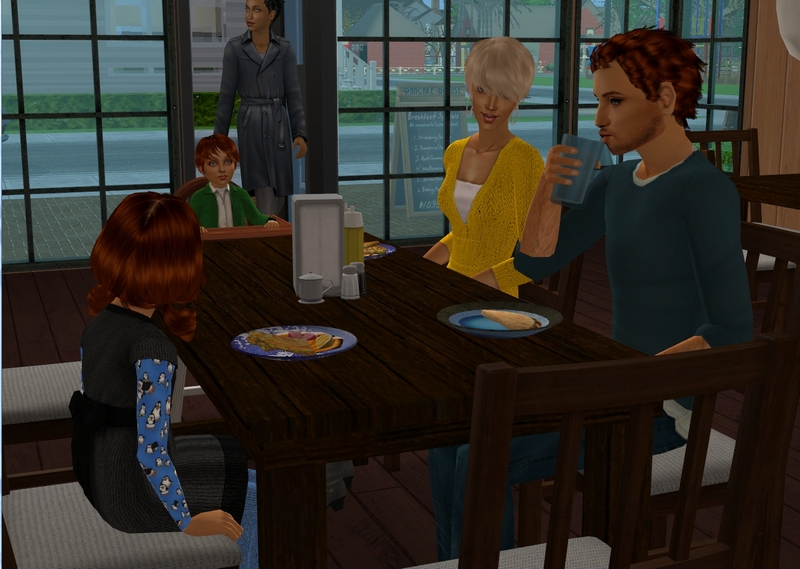 Like when we took the kids out for a nice breakfast on Saturday morning. Are we still going to be able to do it that if the paparazzi start taking an interest in Patience?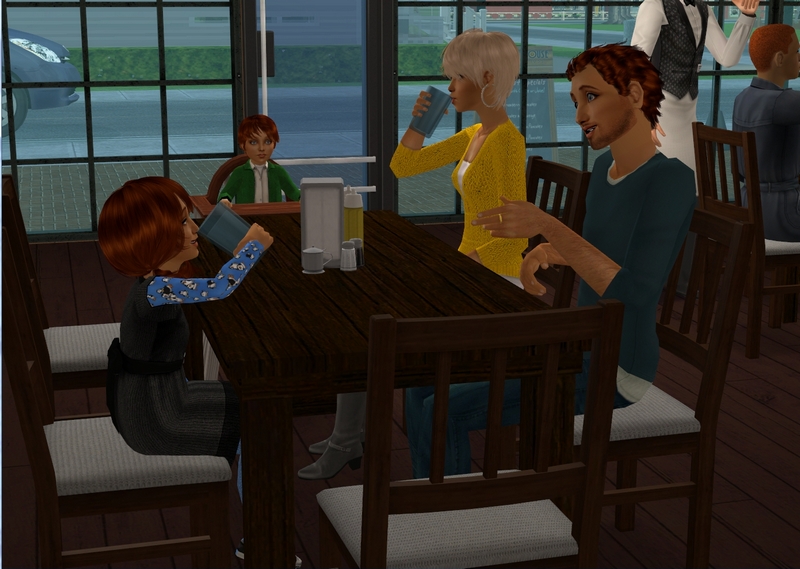 I really enjoy those relaxing times on the weekends. I'd really miss it if we couldn't do things like that any more.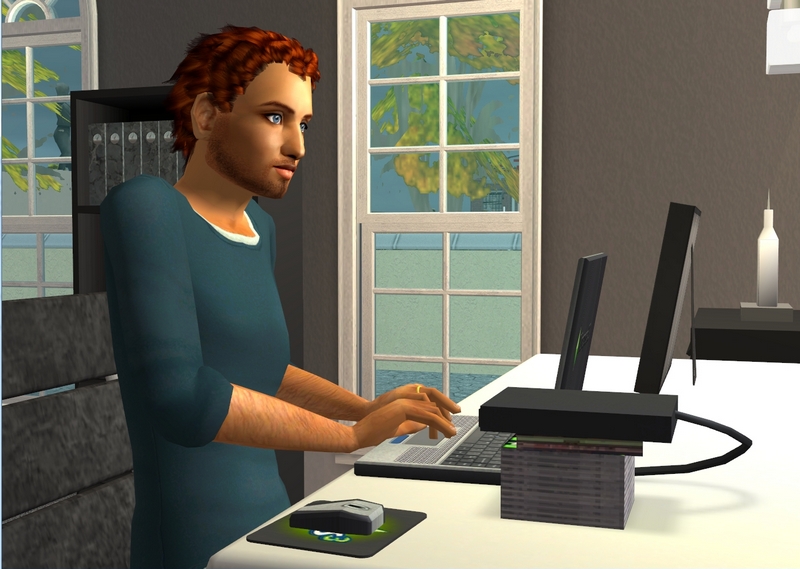 Having such a stressful job, I relish any family time we can get. It beats working at home on the weekends, which I have to do too much.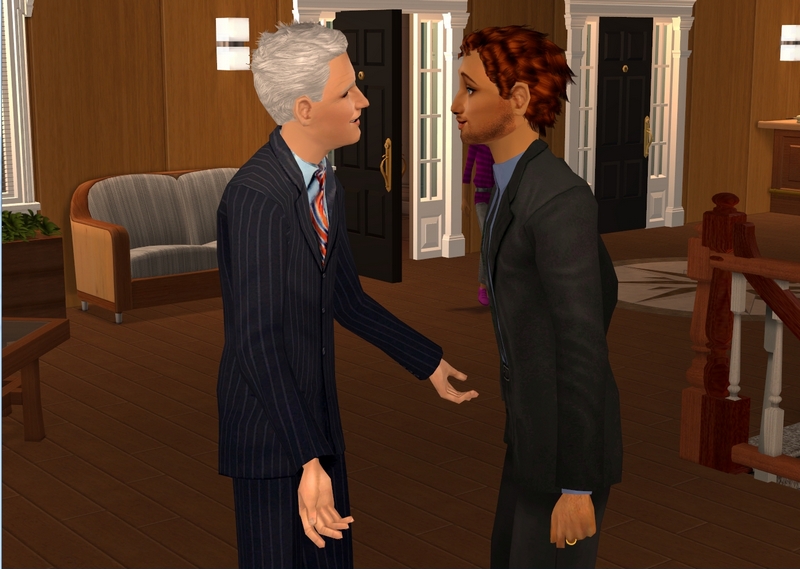 My most recent case has involved a rather stubborn client, so it's been...interesting. Even right before we went into court, Emil was pondering changing his plea. Emil was up on drink driving charges. He did it, he knew he was probably too drunk to drive when he got in the car, so I don't know what defense he was expecting me to use.
His wife is absolutely fuming about the whole thing. I haven't dealt with her much but she glared at Emil the whole time we were in court.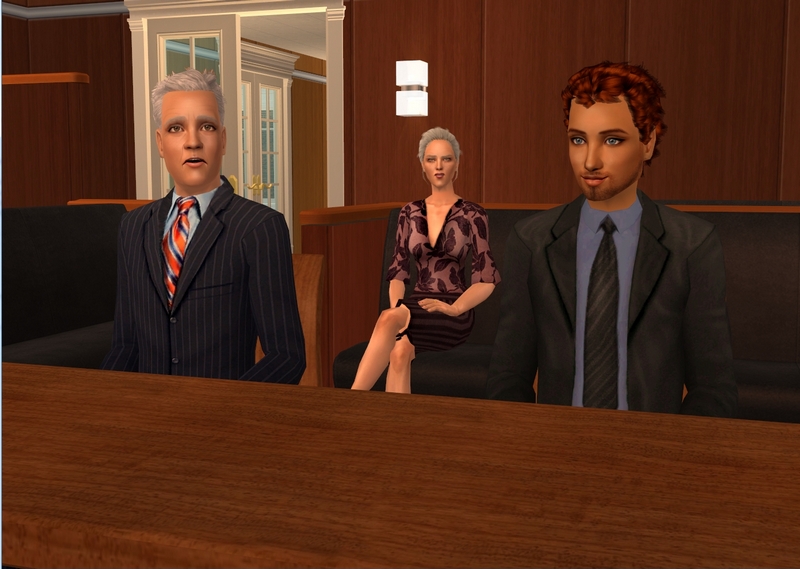 Emil will have to deal with whatever punishment Anna is planning on meting out, as well as the court's penalty. He's been disqualified from driving for four years and has to pay a $2000 fine.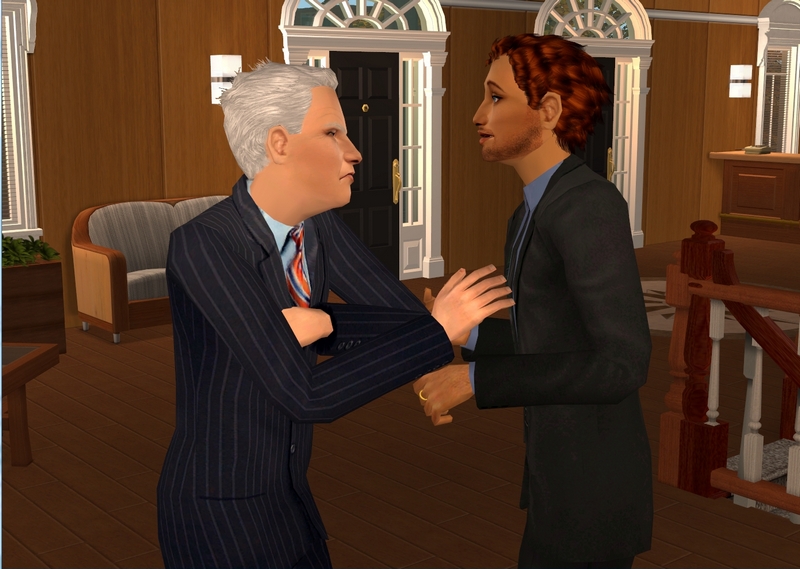 He wasn't particularly happy with the outcome, although I did tell him what he could expect before we went in.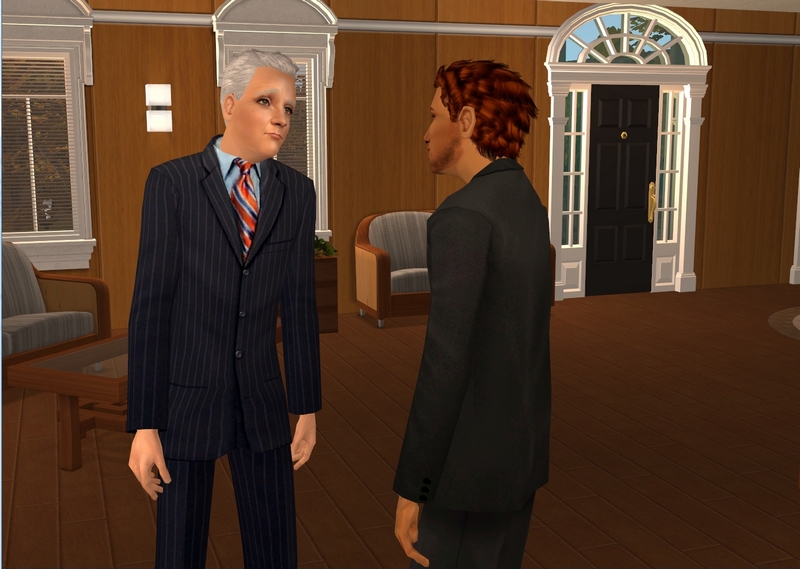 Emil was lucky to get off as easy as he did. He could have been sent to prison for six months, paid a larger fine or had his driver's license cancelled for even longer. Considering that, he really didn't come out of this too badly at all.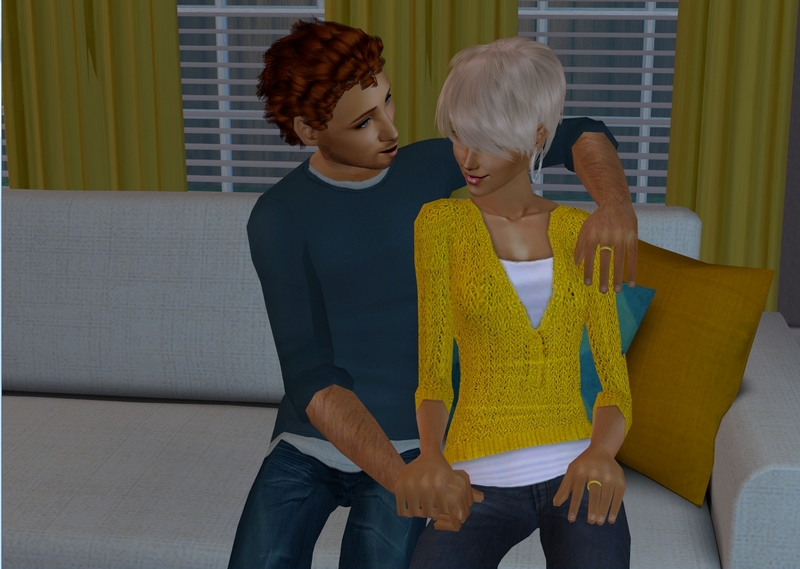 I think the court was fair and I did all I could do for Emil but I'm still glad the case is over. I'm going to take a week off work now that it's done with and am looking forward to spending a little more time at home.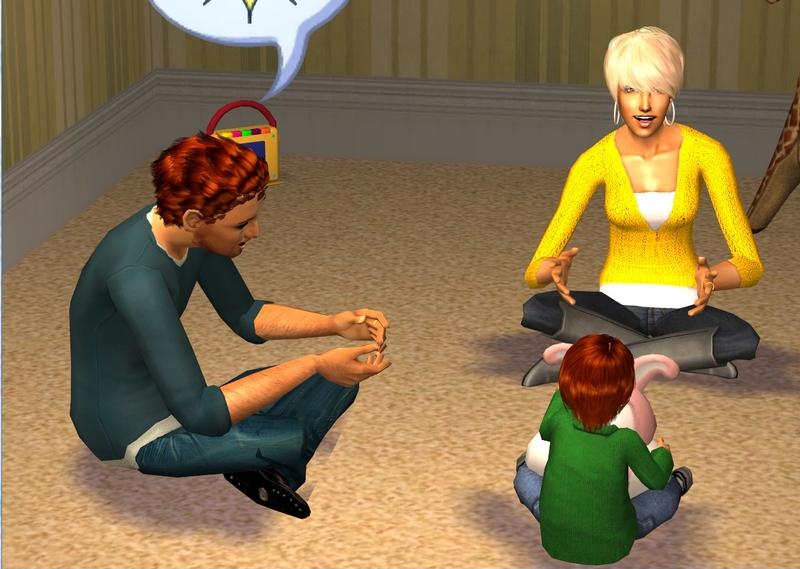 Extras:

Kids get this pop-up all the time, in my experience, but in light of Felicity's mother's profession, I thought it was especially apt!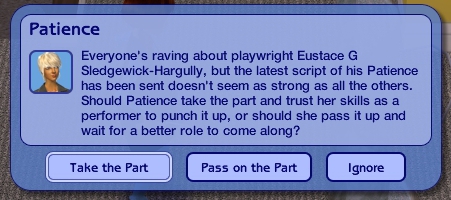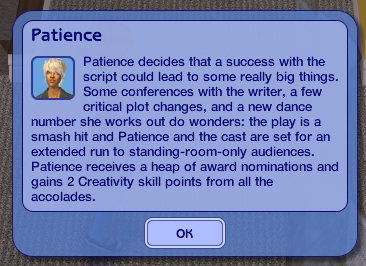 Patience's script woes and award nomination were prompted by this chance card win.
She got a promotion to Leading Lady when she got home from work that day.