Round 33: June 2038 (Winter)
Principal Tatiana Lachance is 55.
Teachers: Pamela Gray is 53, Finn Romilly is 37 and Leslie Lachance is 27.
Student teacher: Veronica Moretti is 21.
Students:
Ruby Lane, Ramona Nihill and Gabriel Nott are 11,
Marcus and Charlotte Lane are 9, Grace and Everett Benton and Jacinta Nihill are 8, Felix Lane, Daphne Kirby, Michael Gottlieb, Thomas Moretti, Keira Romilly and Joaquin Miguel are 7, Levi and Will Draper, Ryan Moretti and Jude Clarke are 6, Felicity Ashton is 5, Zac Whitney, Iris Kirby and Francesca and Catherine Moretti are 4.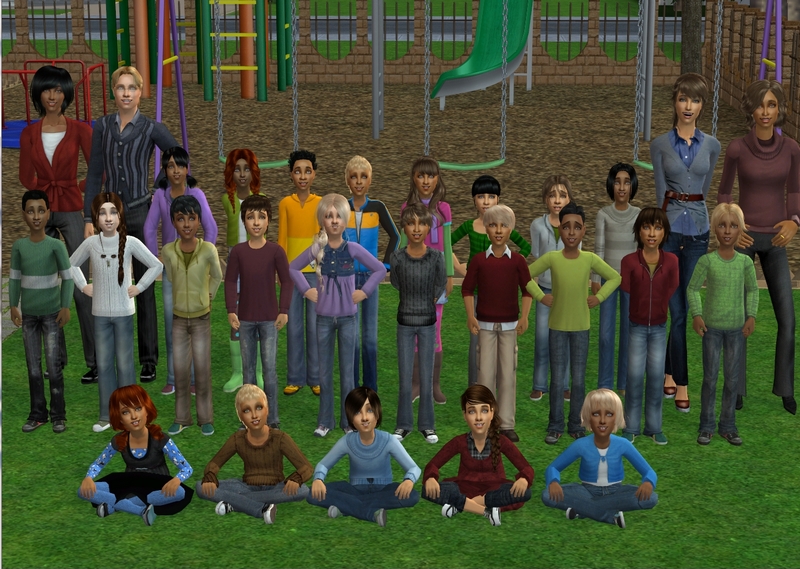 Narrated by Leslie Lachance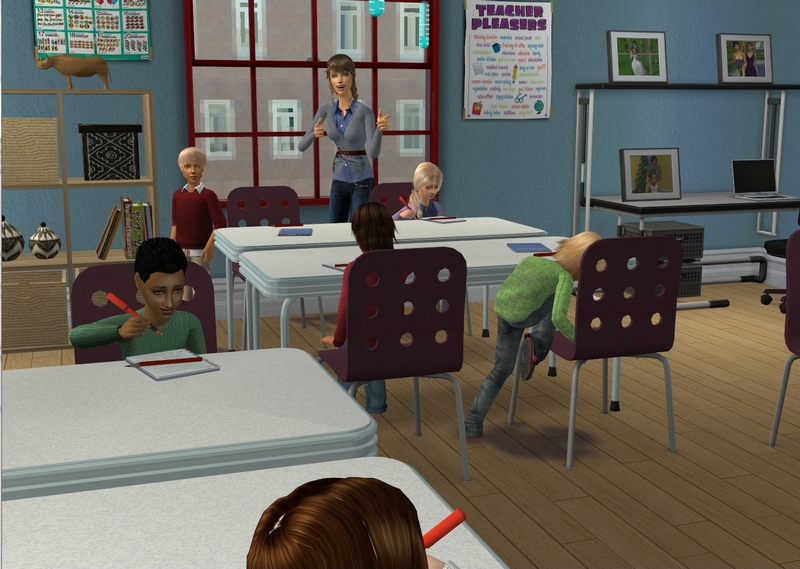 I took over Tatiana's class at the beginning of this year and I can honestly say that I love my job.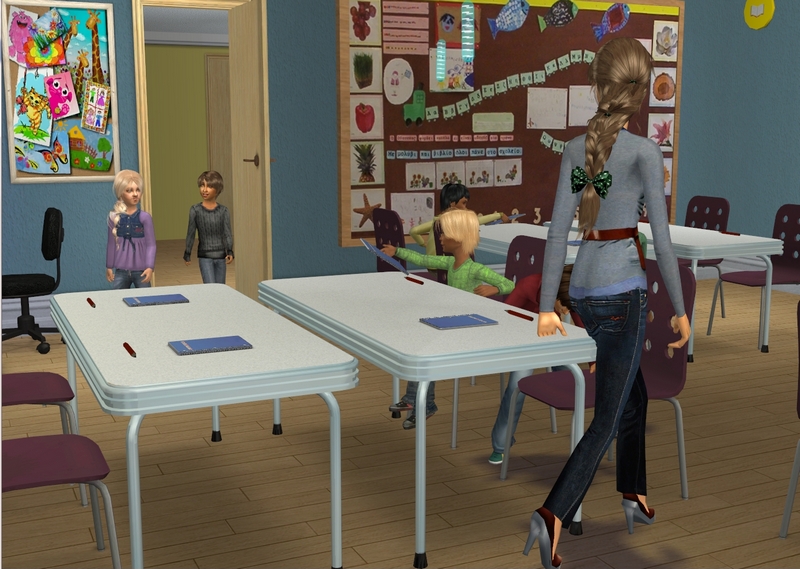 There are eight boys and only two girls, which definitely seemed like a daunting prospect on my first day.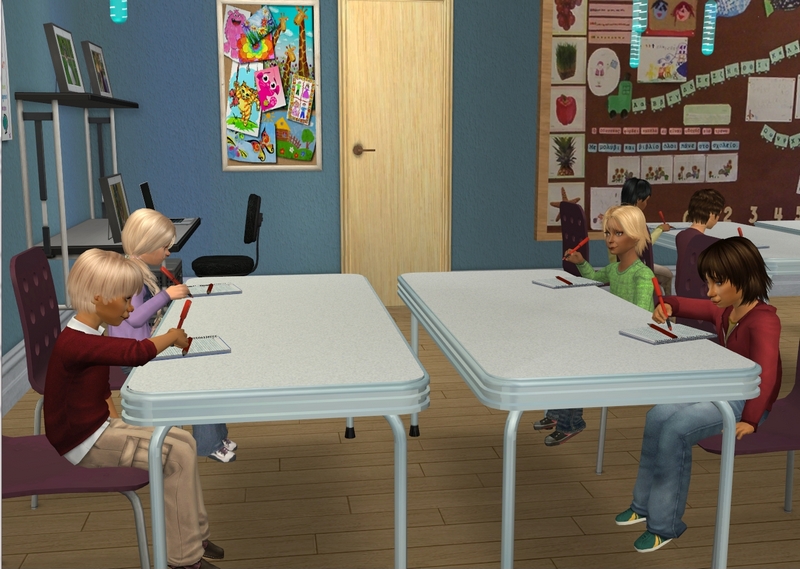 But mostly, they're very sweet kids. I have a mix of Grade 1s and 2s.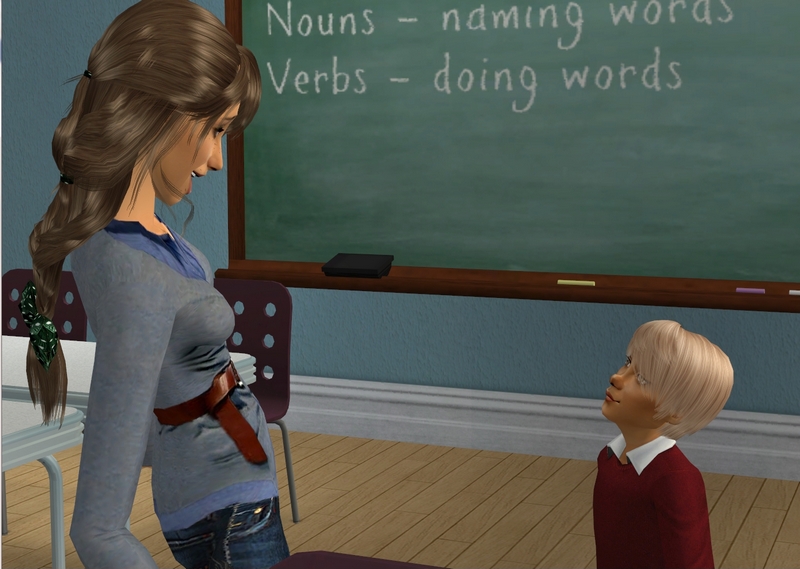 I feel like I've developed a really good rapport with my students so far.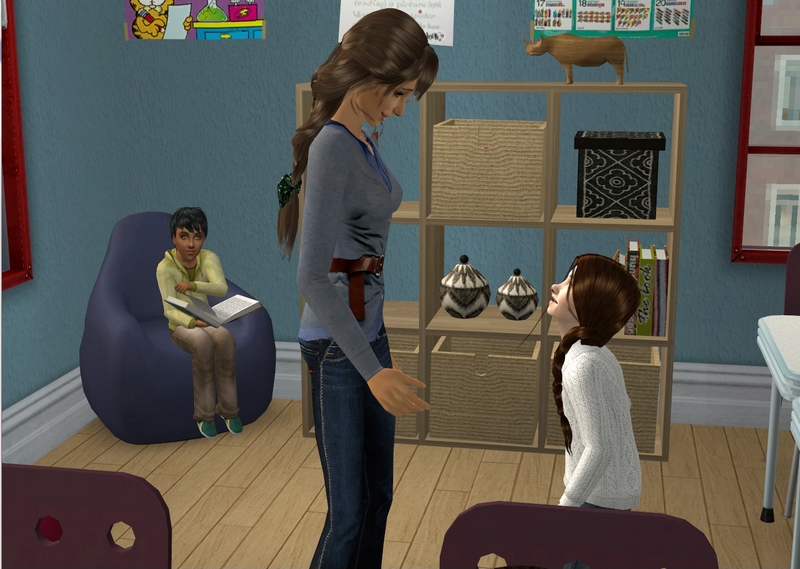 One of my kids is Dominic's cousin Daphne. It's a little strange to be teaching her, seeing I've known her since she was very small.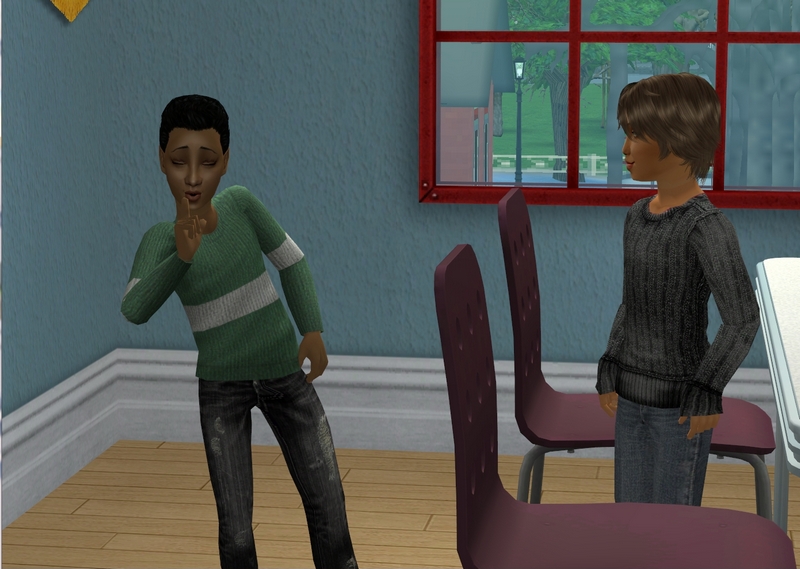 I have one cheeky one in the class, Felix Lane but we're working on improving his behaviour.
Felix received some pretty poor grades on his report card last semester and a large part of it was because he prefers goofing off to doing his work.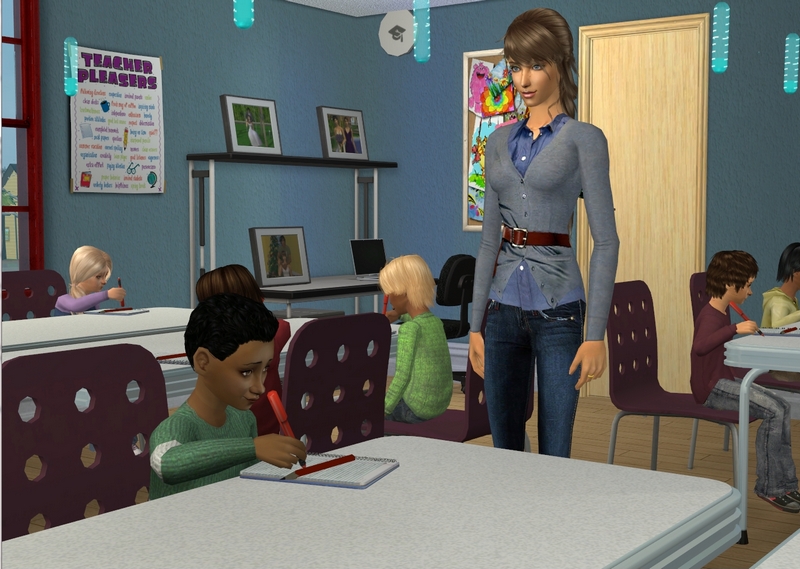 I really want him to do better this coming semester, so I'm spending a large portion of the day right over his shoulder, making sure he's on task.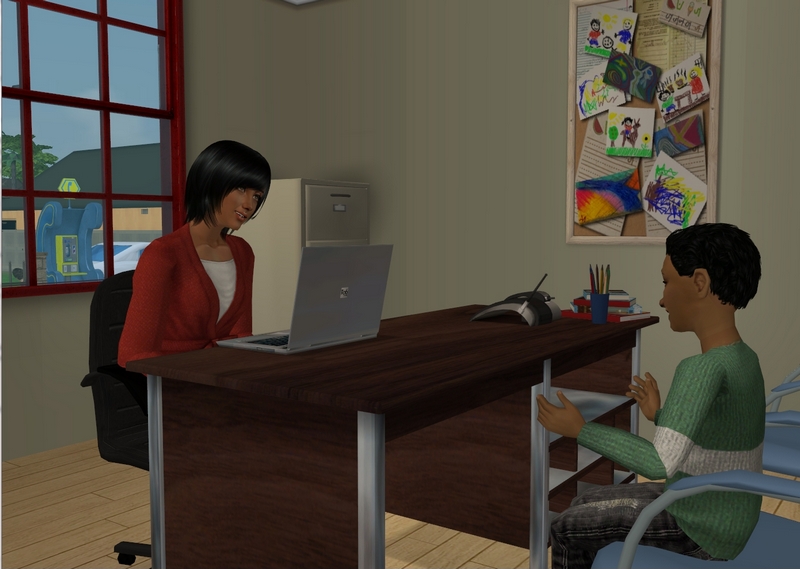 Tatiana has only just got back from her bereavement leave but I've already sent Felix to her office a couple of times.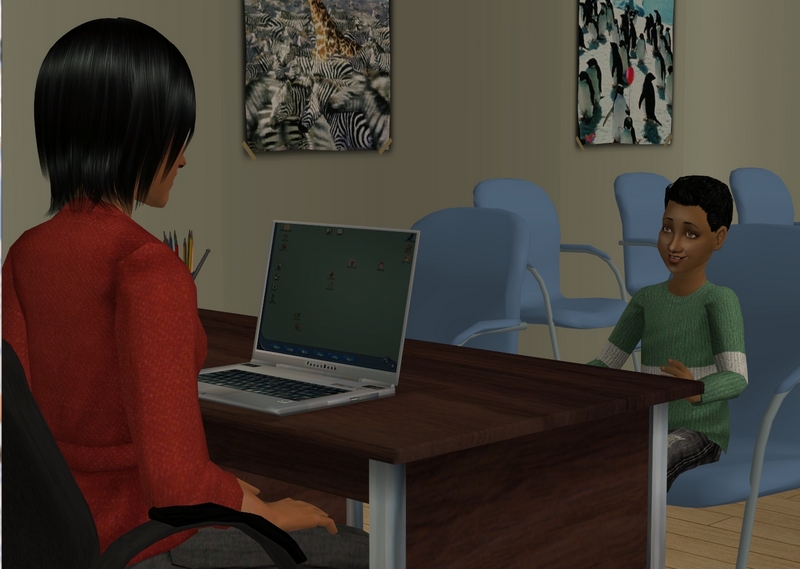 He's a bit of a charmer and will say anything to try to get out of trouble!
I have Felix sitting next to Ryan, in the hopes Ryan will have a good influence on him!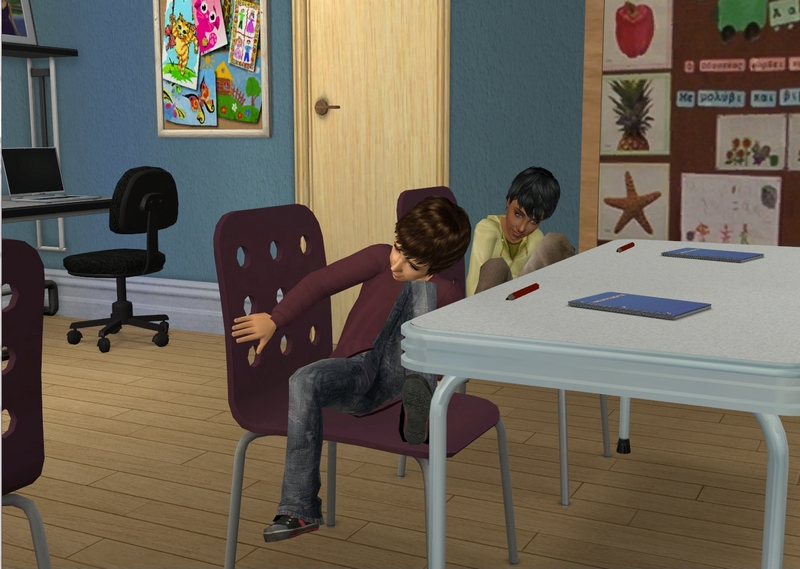 When my normally well-behaved kids start climbing out of their seats, I know it's time for a break.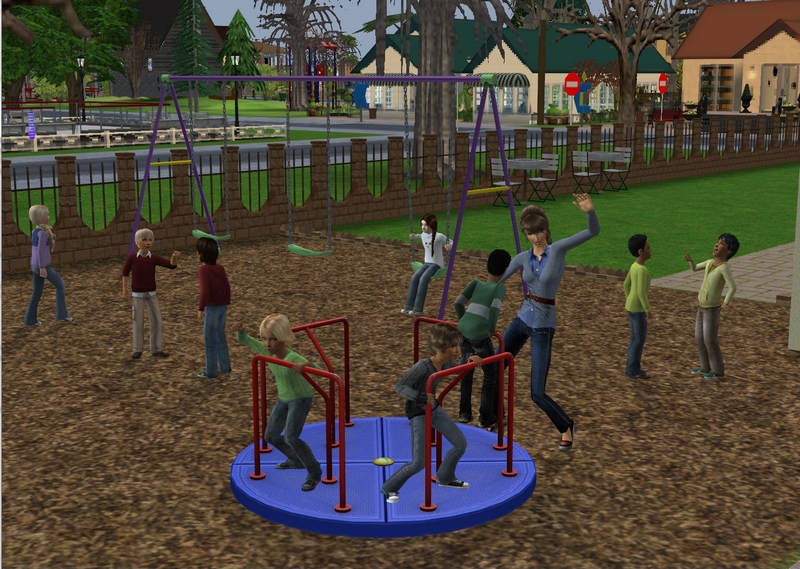 Ideally, I take them outside on the play equipment for a while but it's getting too cold for that now.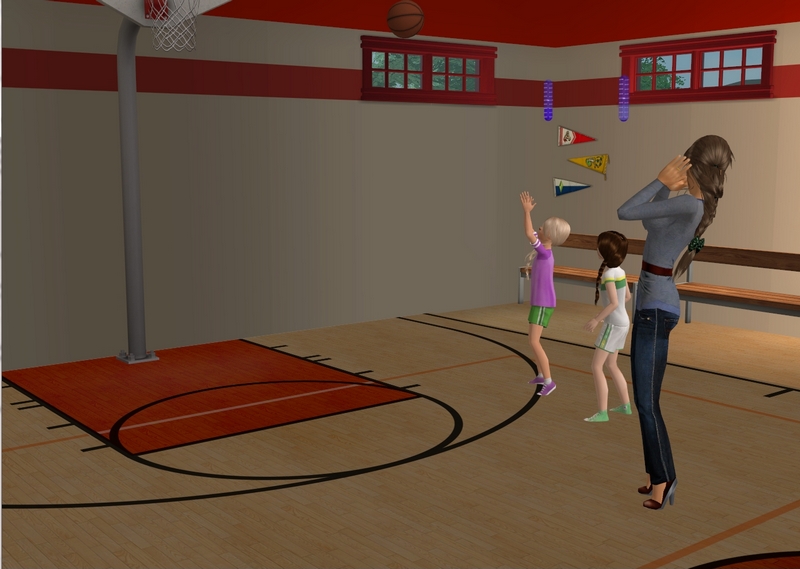 We've been going to the school gym more often instead.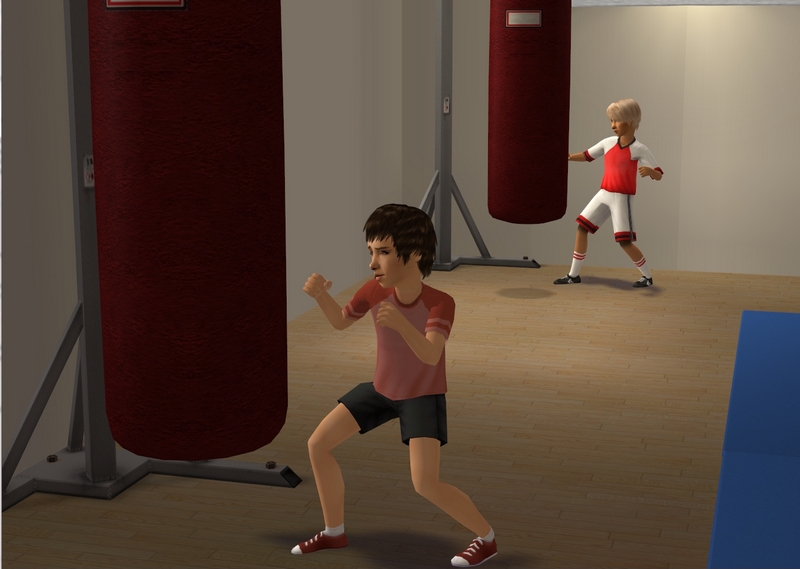 I have a pretty sporty bunch of kids, so I think they may like that even better than the play equipment anyway.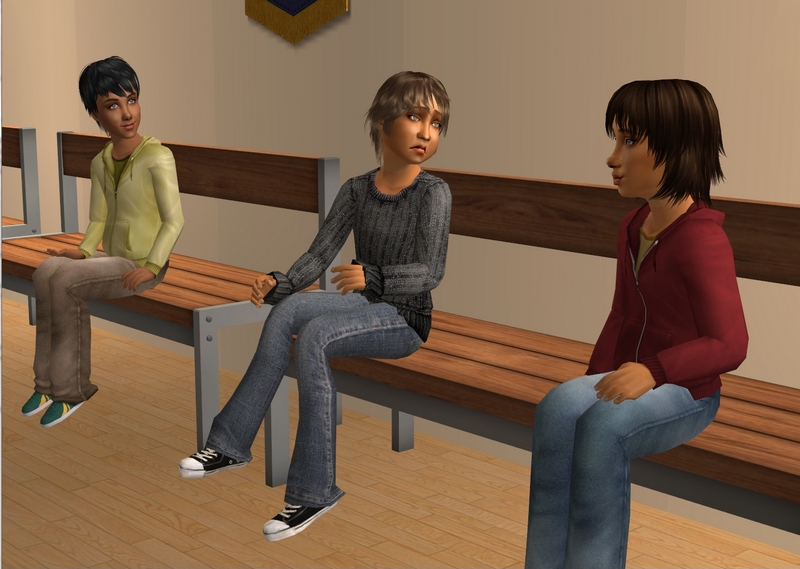 Well, except for Jude, Joaquin and Michael. I'm lucky if I can even get those boys to change into their PE uniforms.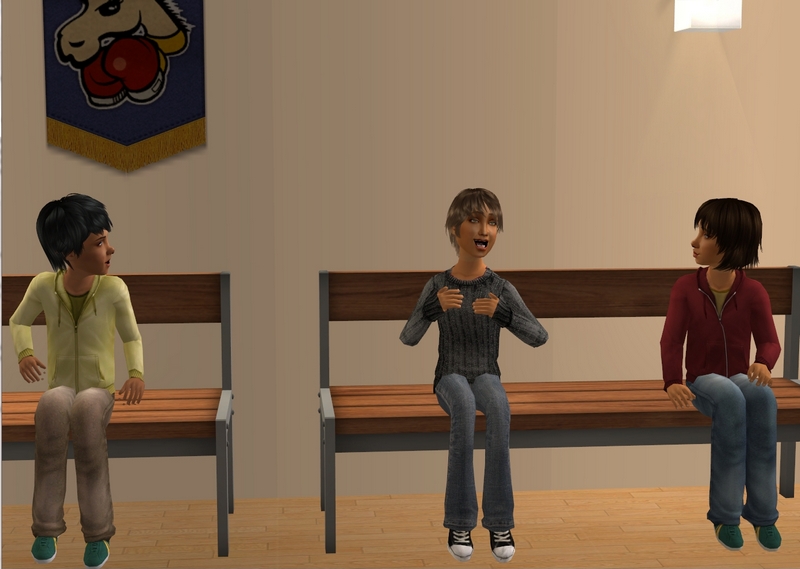 Sport just isn't their thing, I guess.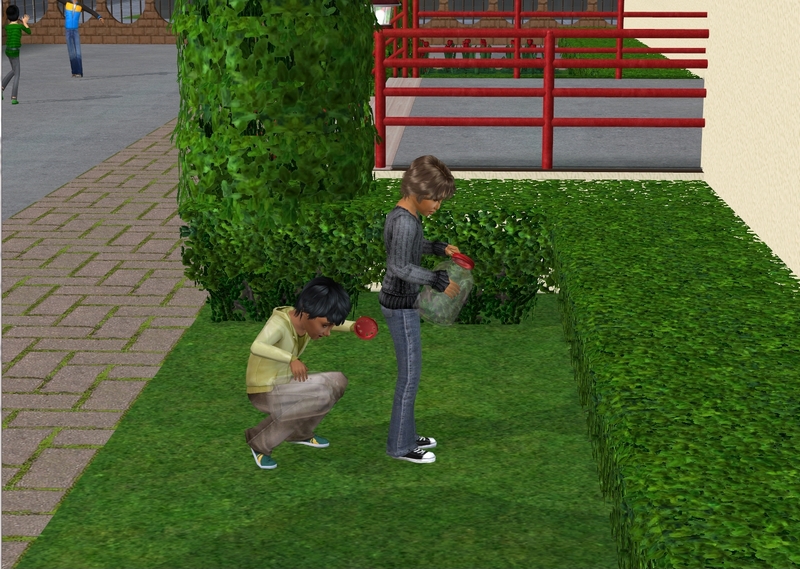 Joaquin and Michael are outdoorsy types, who spend their lunchtimes looking for bugs in the playground.
They've become really good buddies this year as a result of their shared interests.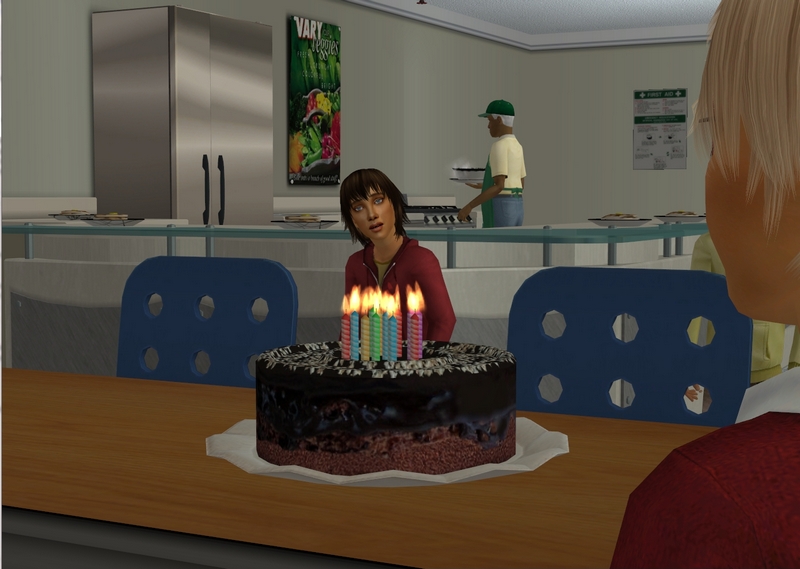 Jude just seems to like eating, which means he loves it when a classmate has a birthday!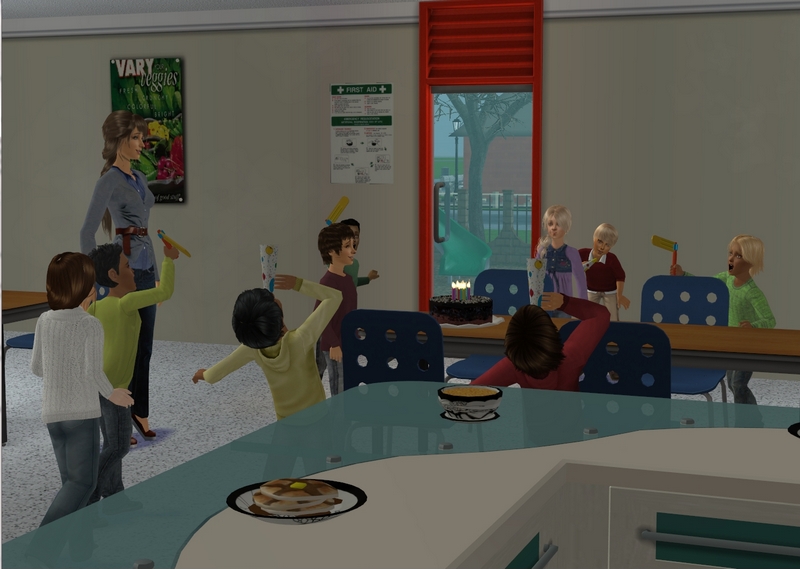 We just celebrated Thomas's 7th birthday, with a delicious chocolate cake in the cafeteria before recess.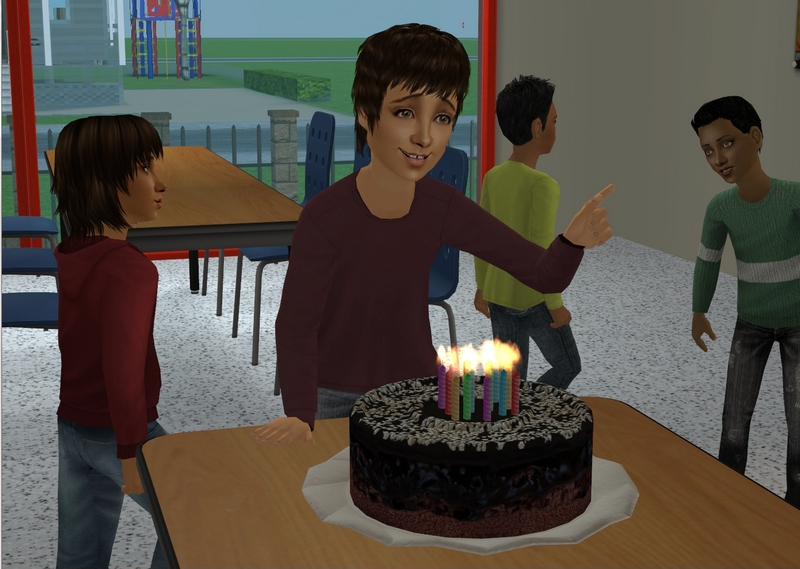 I'm sure Thomas would rather his birthday have fallen on a weekend but I think we made it as special as we could for him.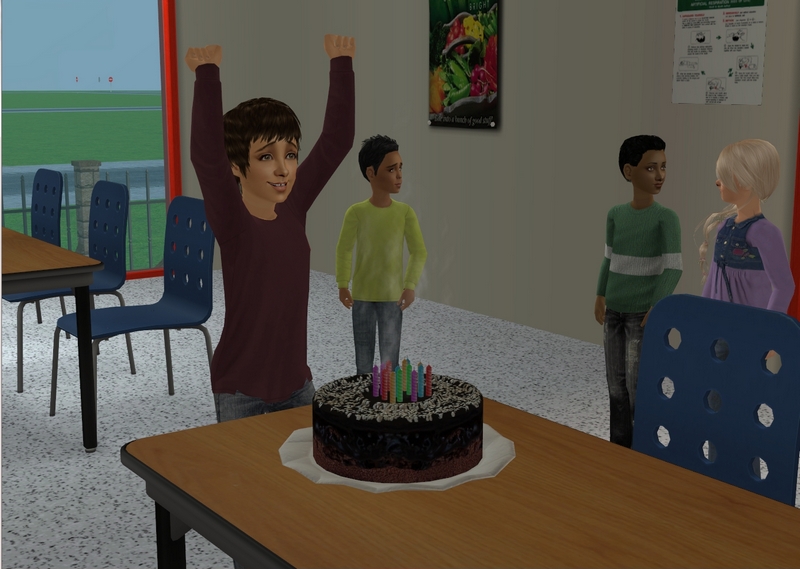 Thomas certainly seemed to enjoy the day anyway.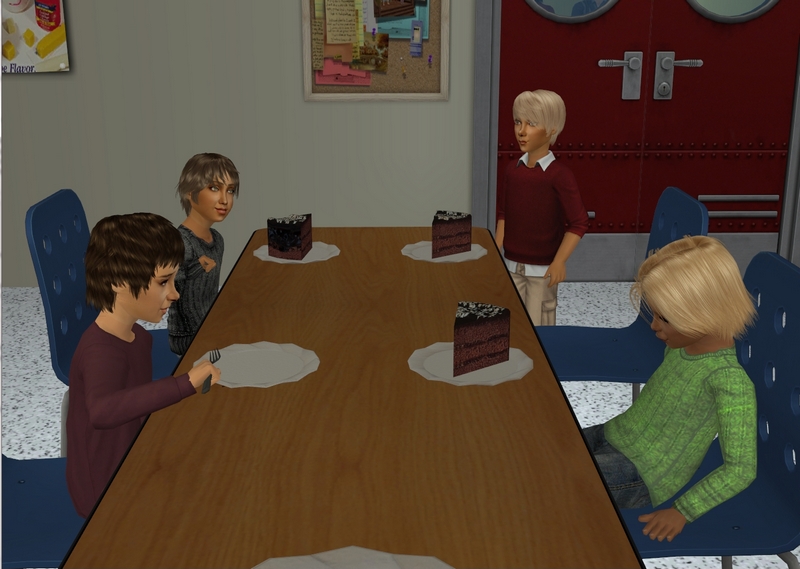 He finished his slice of cake before some of the other kids had even started!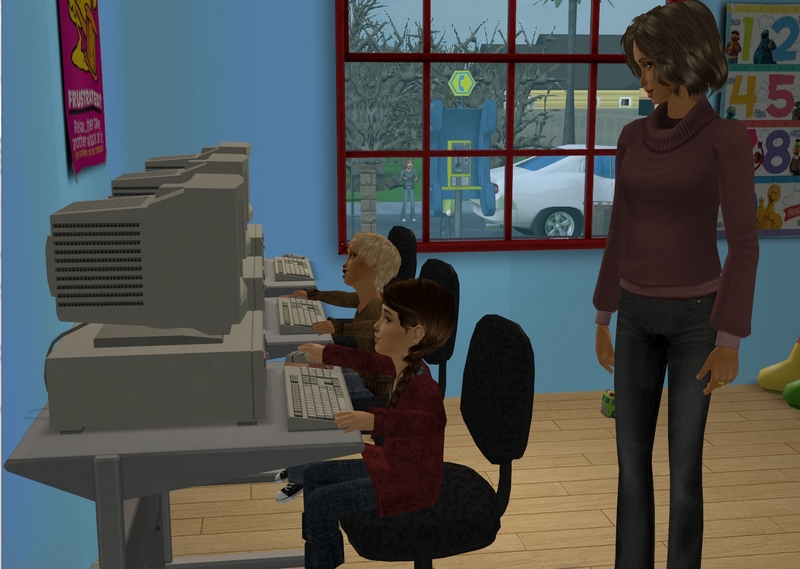 I'm happy teaching Grade 1 and 2 for now but I think I'd consider a move to teach even younger kids, if I ever got the opportunity.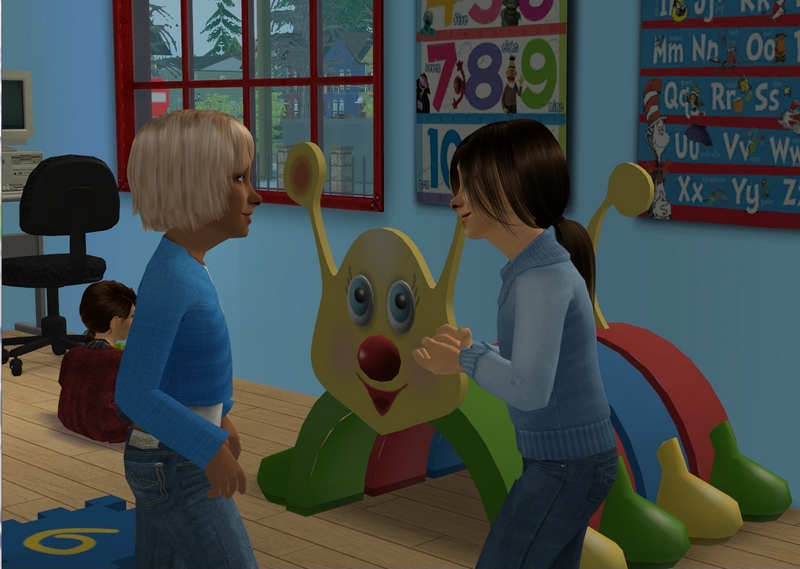 The pre-schoolers and kindergarteners are just adorable and I know I'd enjoy teaching them too.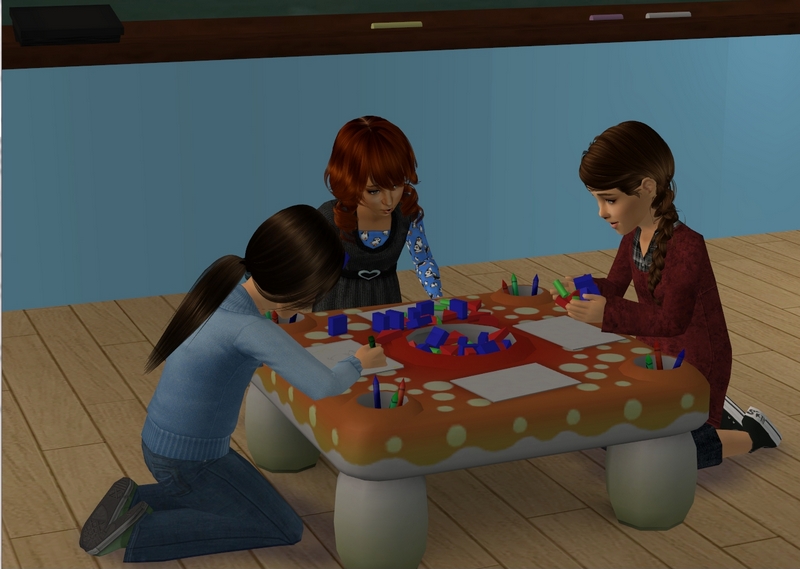 Every time I pass the classroom, the children always seem so happy and like they're having great fun. It's such a great environment for the kids.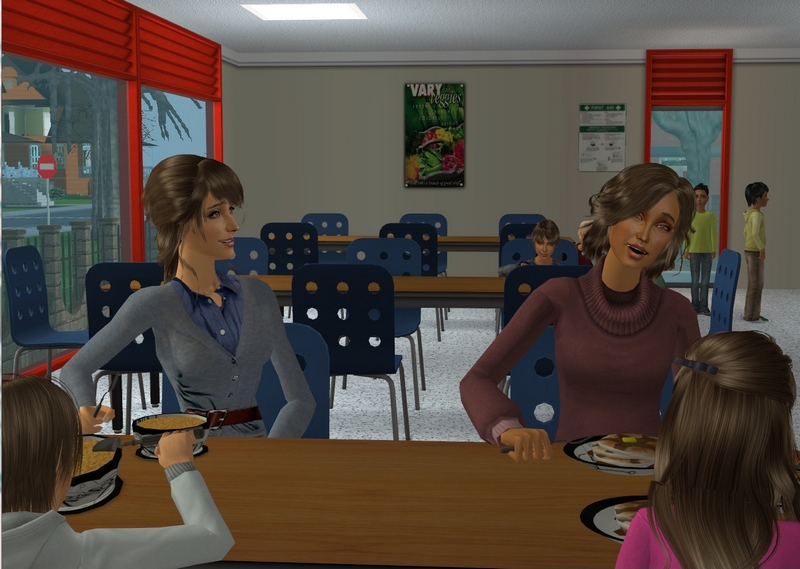 Obviously, I already knew Tatiana when I started at Sullivan Primary but I've enjoyed getting to know the other teachers too. Pamela teaches the pre-school/kindergarten class and has been really friendly and accommodating to me so far.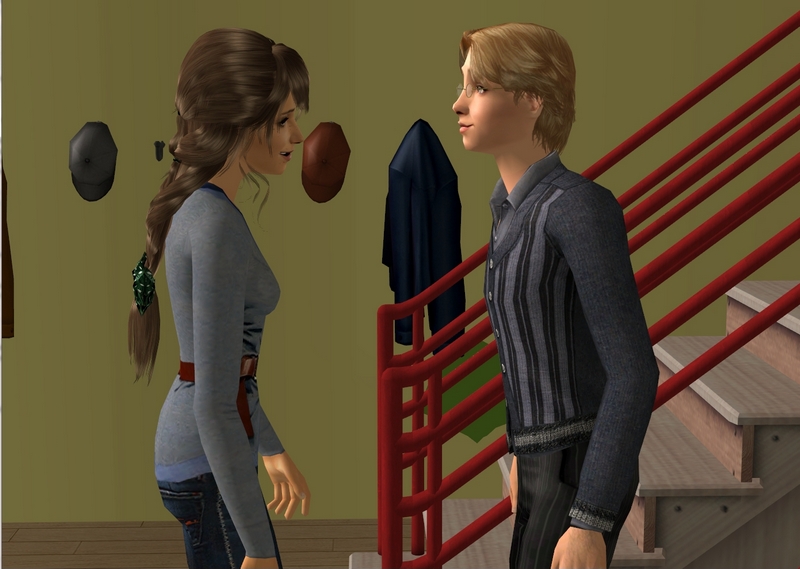 Finn teaches Grades 3 through 6 and he's been very helpful as well.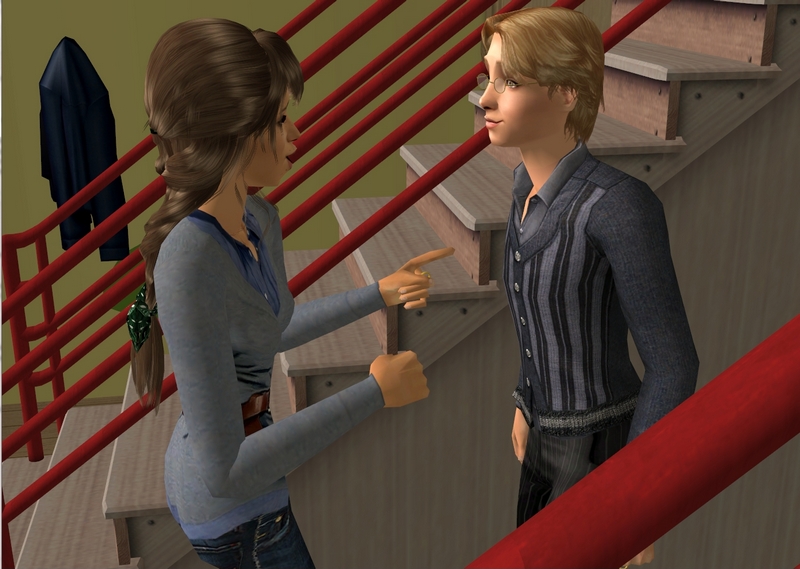 I don't think I'd ever want to teach the "big kids" but Finn really loves his class.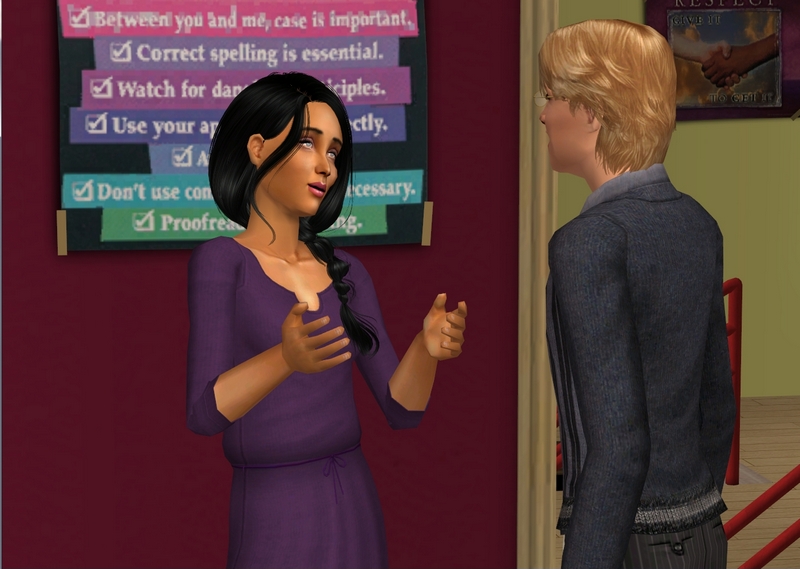 They're not the easiest class in the world though, which his student teacher, Veronica is quickly discovering.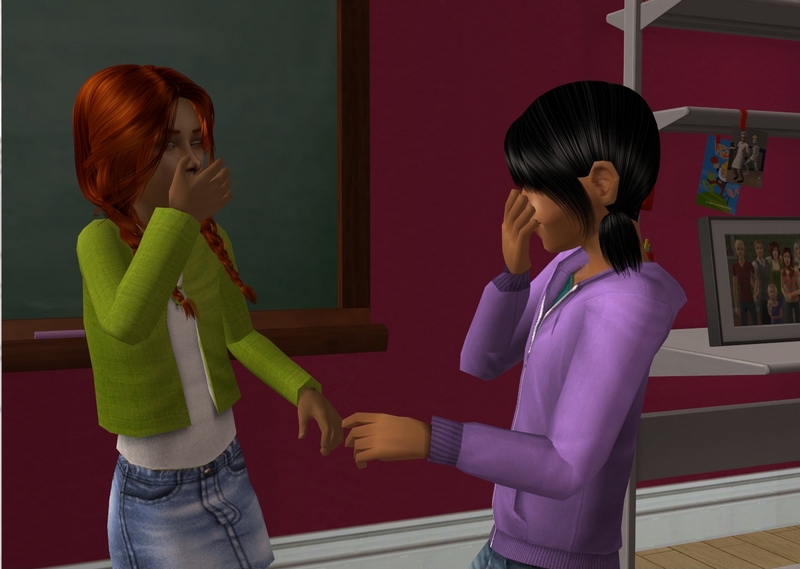 There are some really nice kids in the class too but they're all very strong personalities.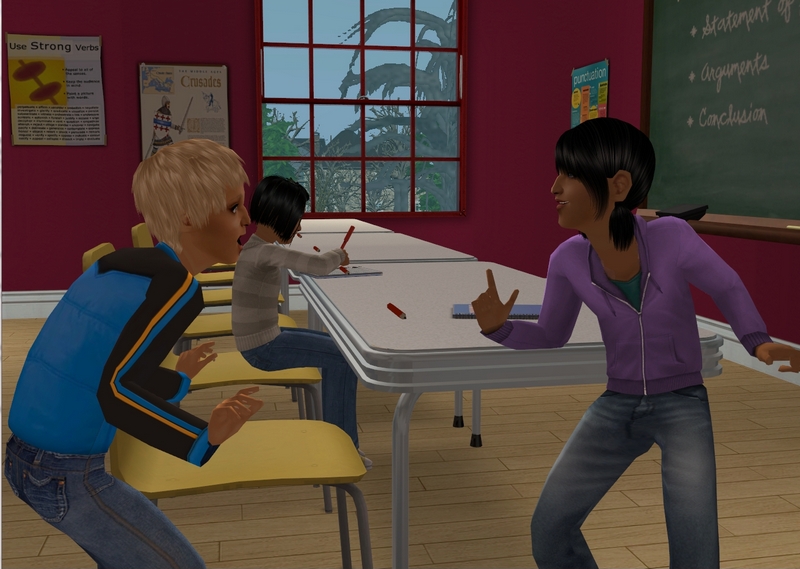 Funnily enough, Felix's older brother and sister Marcus and Ruby, are two of the strongest!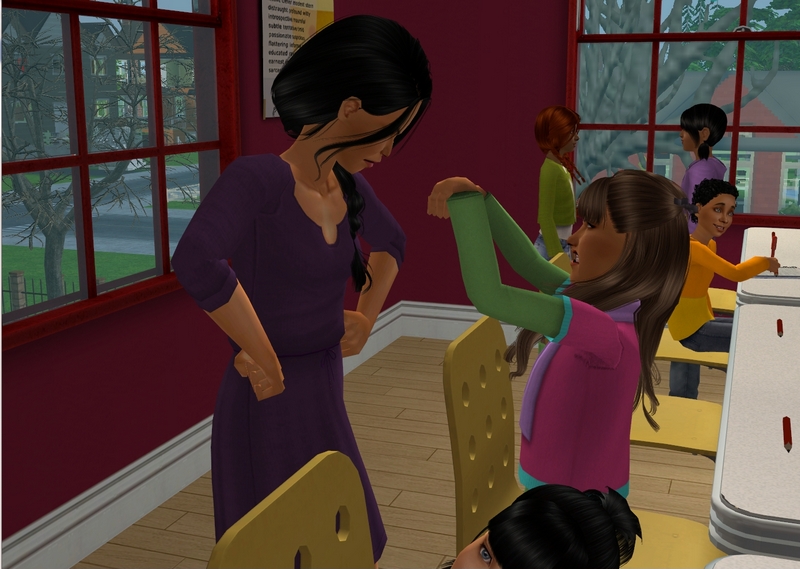 Finn has been teaching a lot of these kids for a few years now but Veronica is new. They're definitely putting her to the test.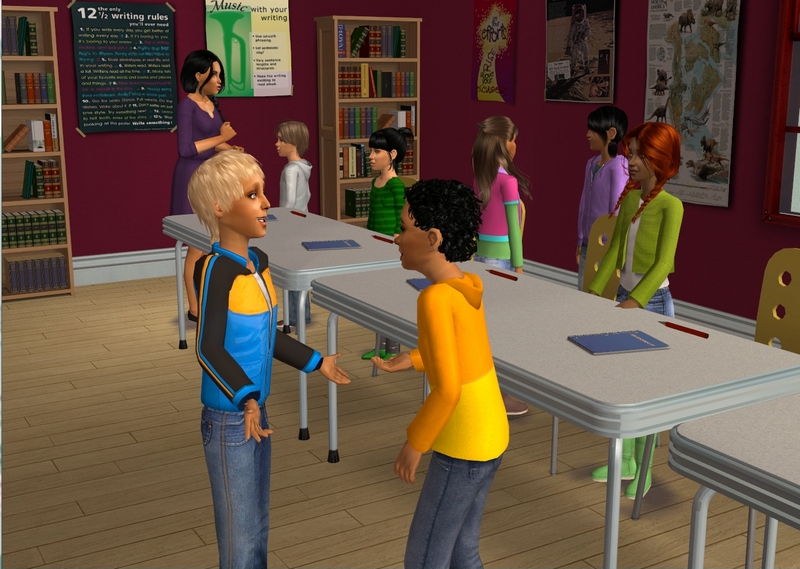 It's often a struggle for her just to keep them in their seats.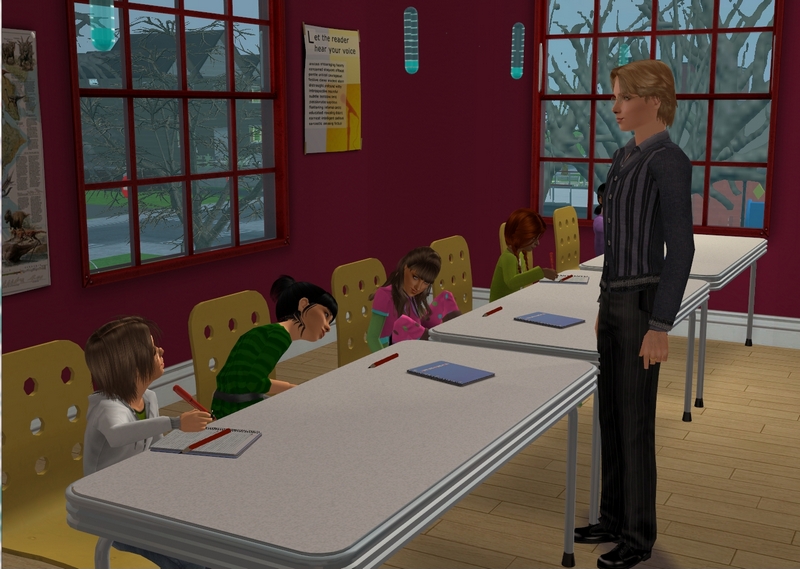 They generally just need one look from Finn before they're scrambling back to their seats to get back to work.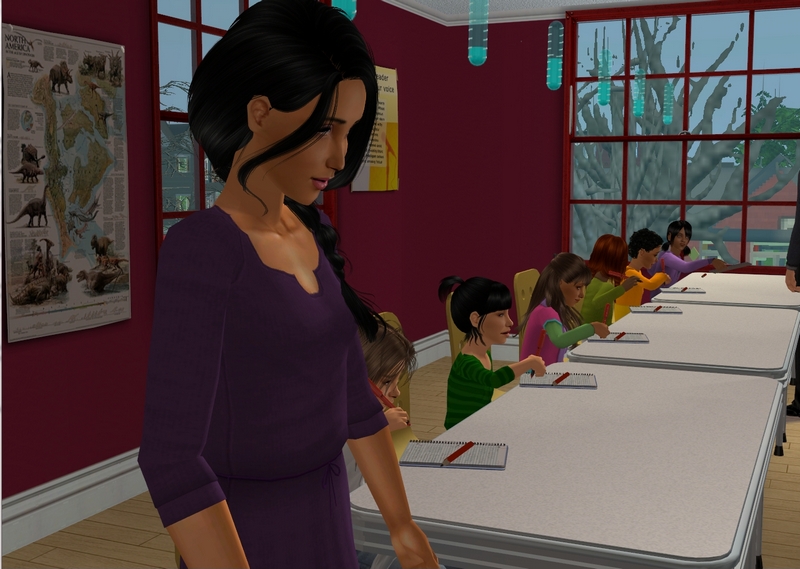 Veronica was already strongly leaning towards teaching high school after she graduates and her experiences with Finn's class haven't made primary teaching any more attractive to her.
To each their own! I would much rather be teaching my class than dealing with teenagers every day!
Notes:
I love my computer! I haven't had such a smooth play session at one of my schools in a long, long time. This is one of the biggest groups (if not the biggest) I've had and it ran beautifully. No lag, no crashing.
But still, this was so many kids! Too many to really focus on everybody individually, so lots of kids only got a quick cameo in the background. :)

Veronica and Charlotte really didn't get along!

I often find two grouchy Sims actually end up clicking but it was not so in this case.

Which is a shame, because Veronica will likely end up teaching her one day, as she'll take up a position at the high school next year.

;)