Round 33: June 2038 (Winter)
last update/next update
Liam Weaver
is 75,
Jonas Lachance
is 60,
Tatiana
is 55 and
Brendan
is 15.
(Jacob is 37,
Dominic
is 28, Leslie is 27,
Audrey
is 26,
Edward
is 23 and
Caitlin
is 15)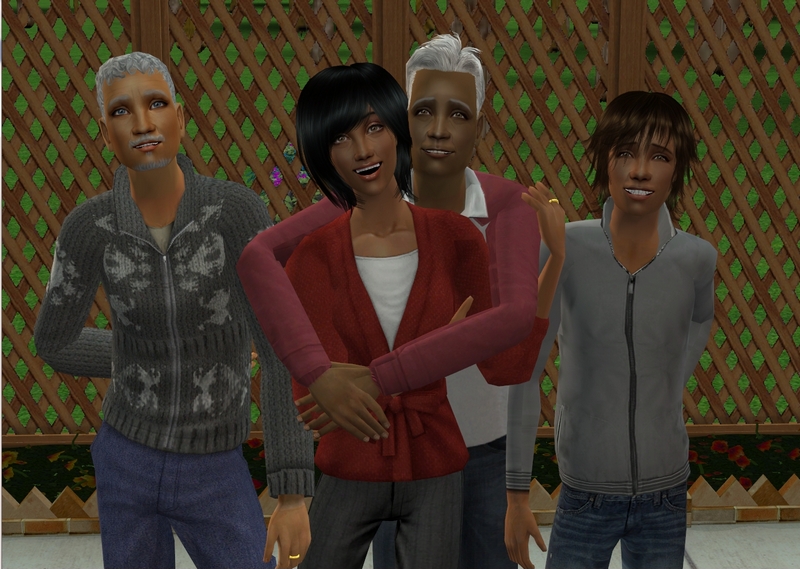 Narrated by Tatiana Lachance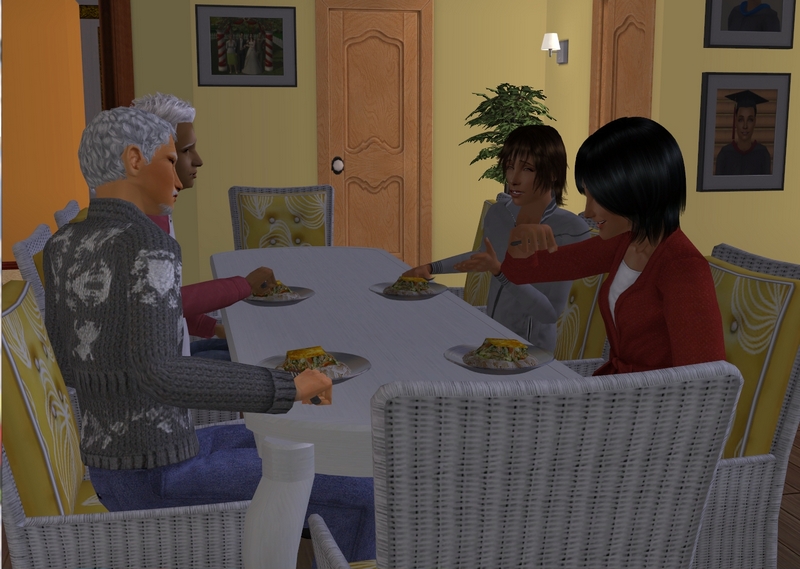 Brendan has been so moody lately. He'll be in a fantastic mood in one instant…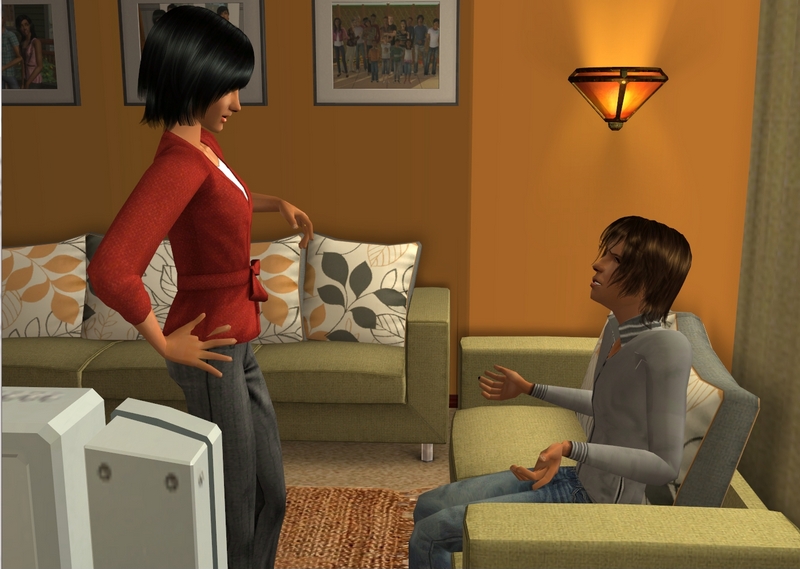 …and then sulking and in a foul mood the next.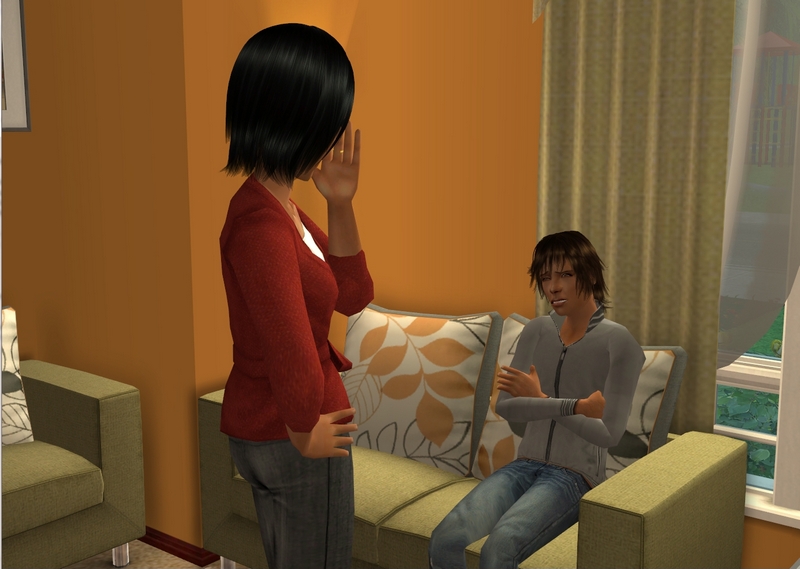 Dominic, Audrey and Edward weren't really the sulky types, so this is all a bit new to me.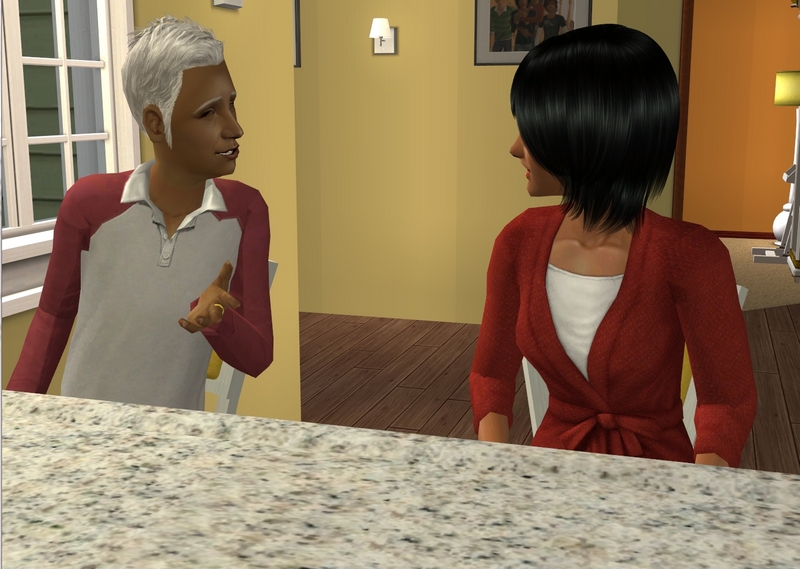 Jonas thinks it's just hormones and that a lot of teenagers go through phases like this. I hope he's right.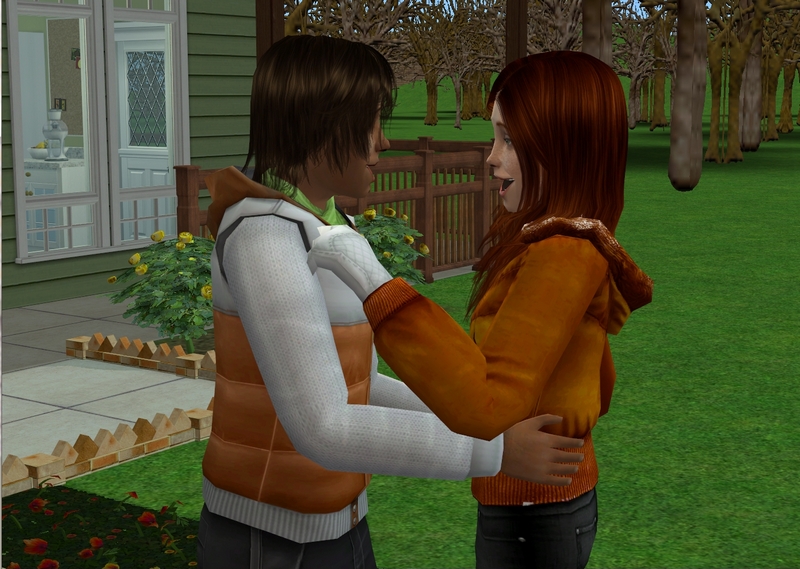 I'm really missing my little boy, although he hasn't been "little" for quite a while now.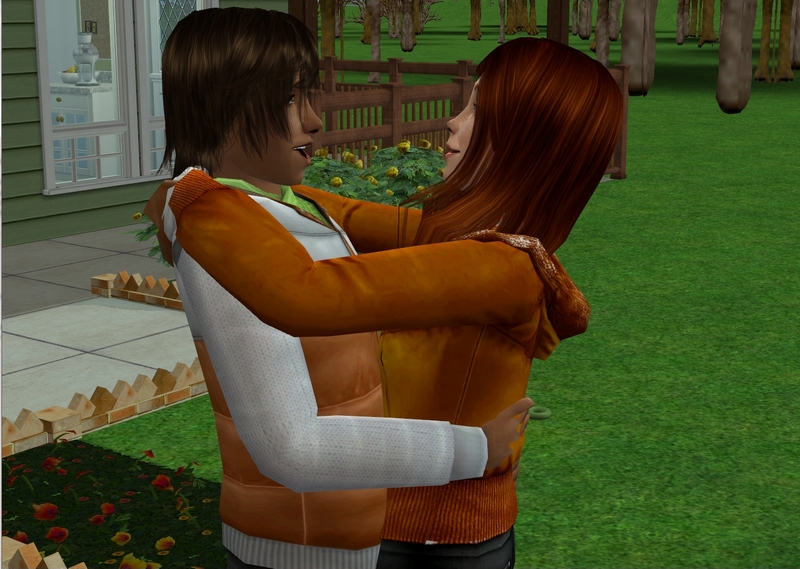 Since last September, he's been dating Caitlin so I think I might have to accept that he's growing up.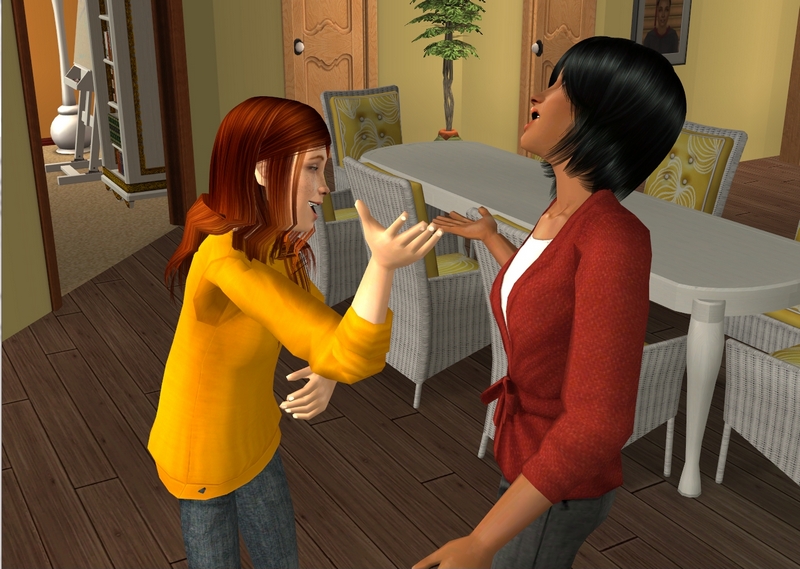 At least I know Caitlin isn't causing the moodiness. She's always very bright and cheerful when she's over here.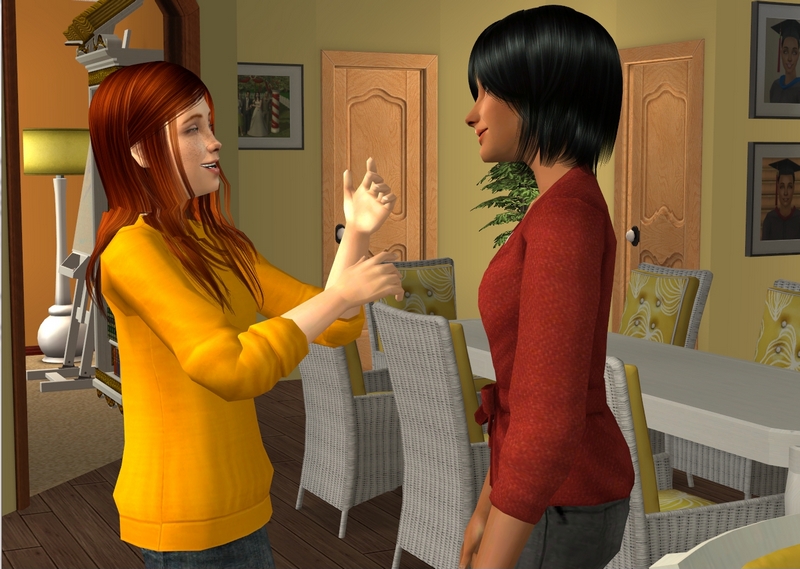 I like her a lot. She and Brendan have been friends since they were tiny, so Caitlin has always been a frequent visitor.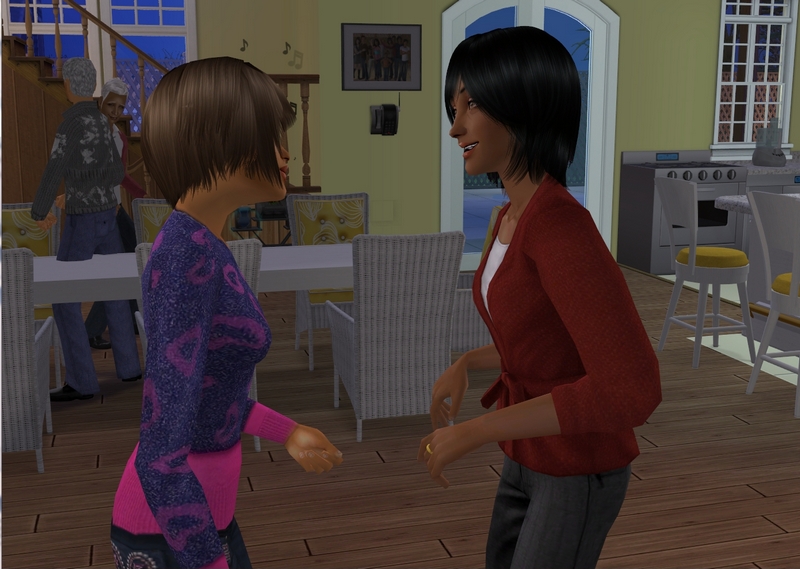 But I really like all my kids' partners. I think they've all chosen well and they're all welcome here whenever they like.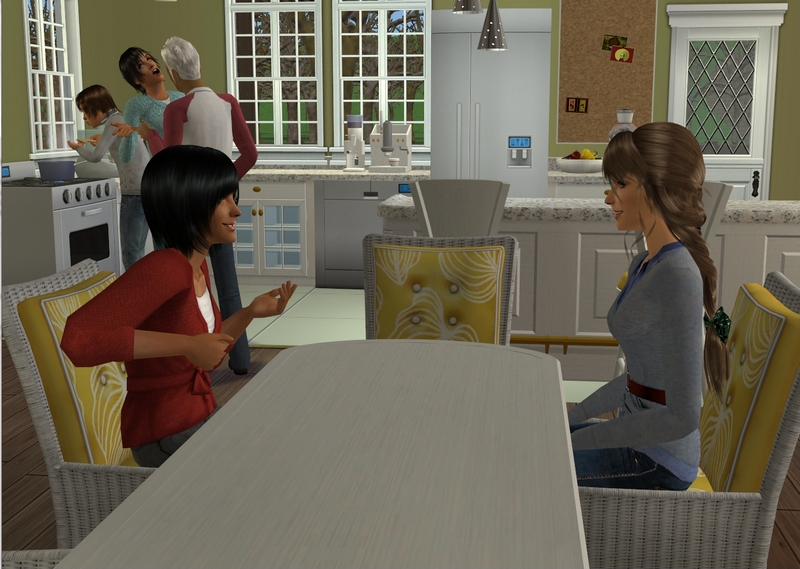 I'm definitely closest to Leslie. We've always had a lot in common, apart from Dominic, so we clicked right away.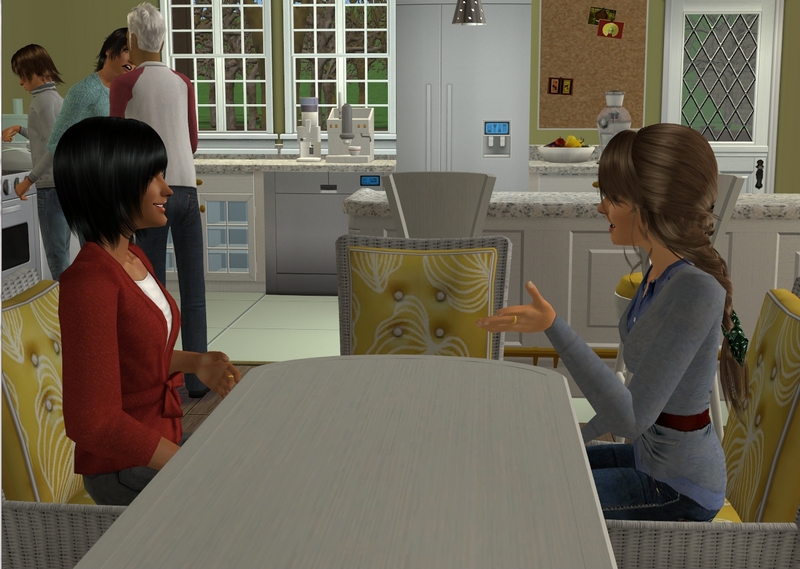 We work together now as well, so we share yet another link. At the beginning of this year, Leslie took over my class at Sullivan Primary.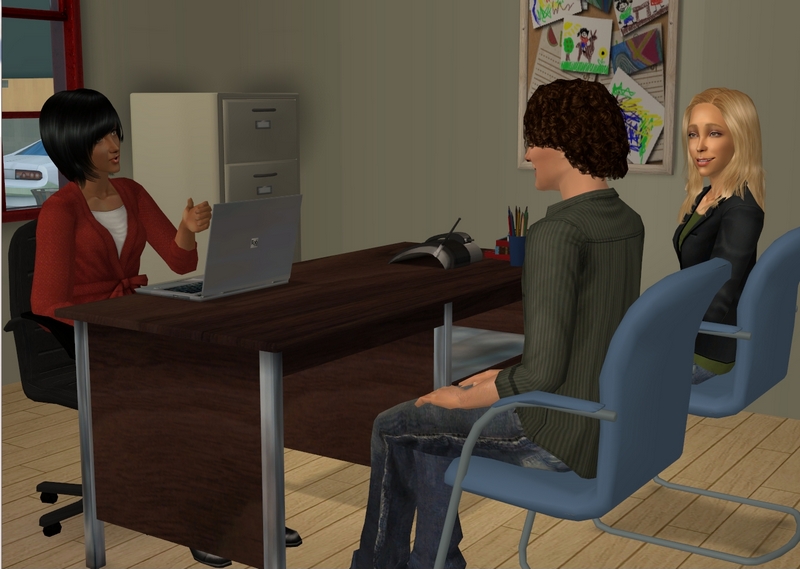 I miss being in the classroom sometimes but it was getting harder and harder to teach and fulfill all my duties as principal, like meeting with parents of future students…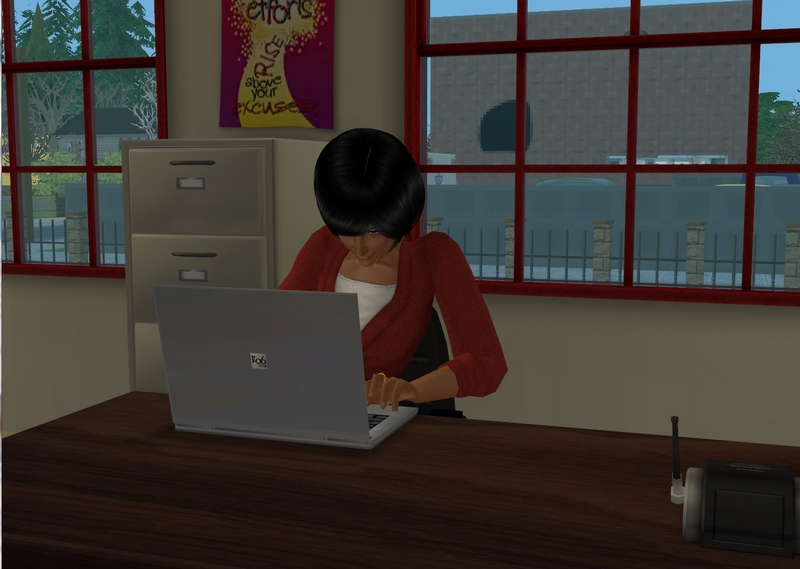 …and a
lot
of administrative work! But not being on class any more, I actually get to leave at a decent hour every day.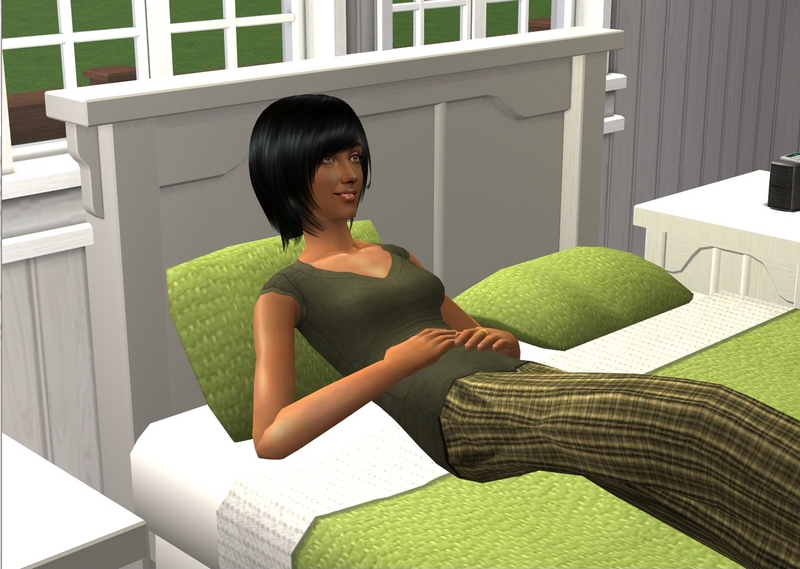 I've even been able to take a few days off, just because. I sometimes used to force myself to go in when I was sick, just because I knew how much work I had to get done.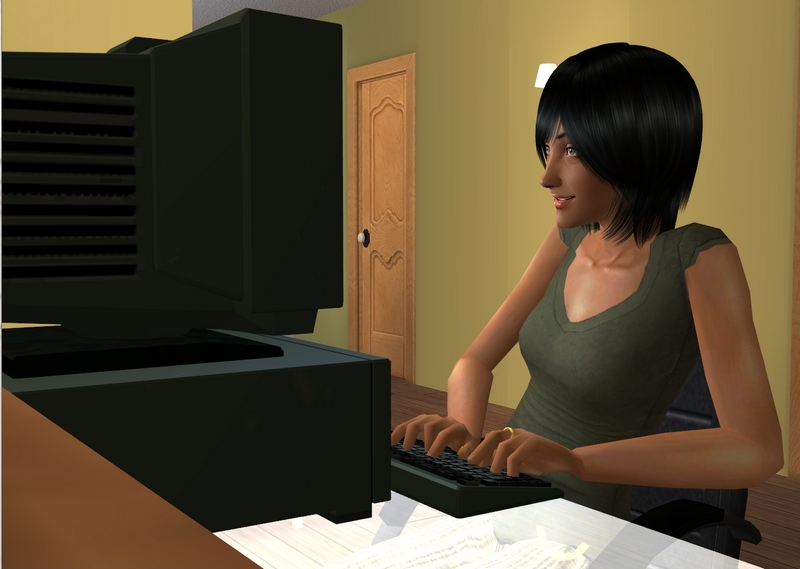 I usually bring home a little work to do but it's worth it to be able to lounge around in my pyjamas!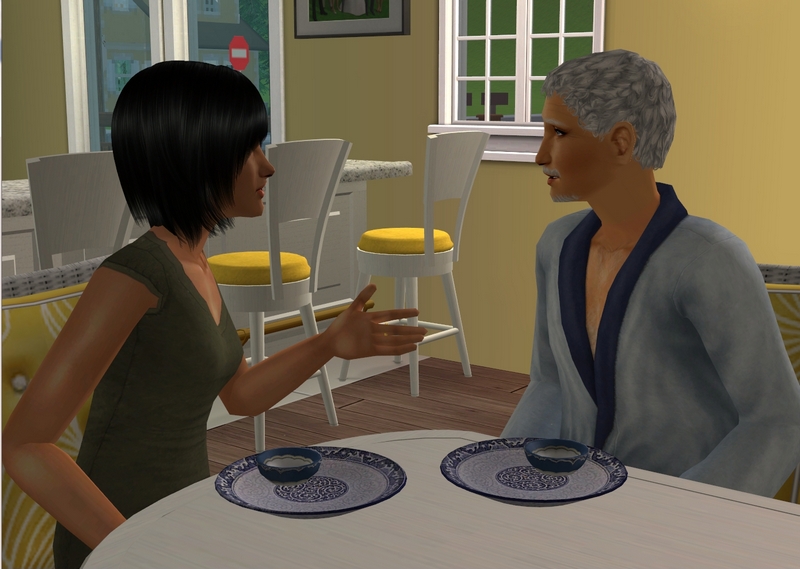 Spending a bit of quality time with Liam has been lovely too.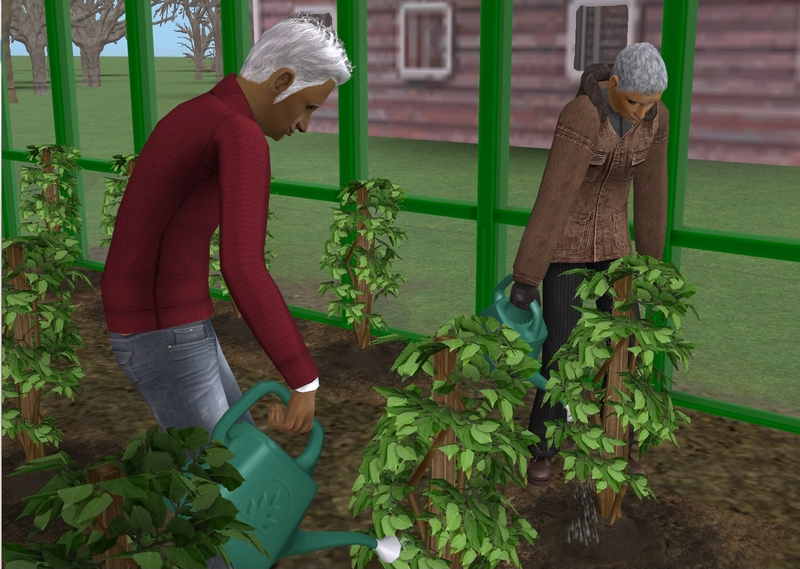 These days, I feel better when there's someone at home to keep an eye on him. Jonas has flexible hours at the arcade, so it's usually him.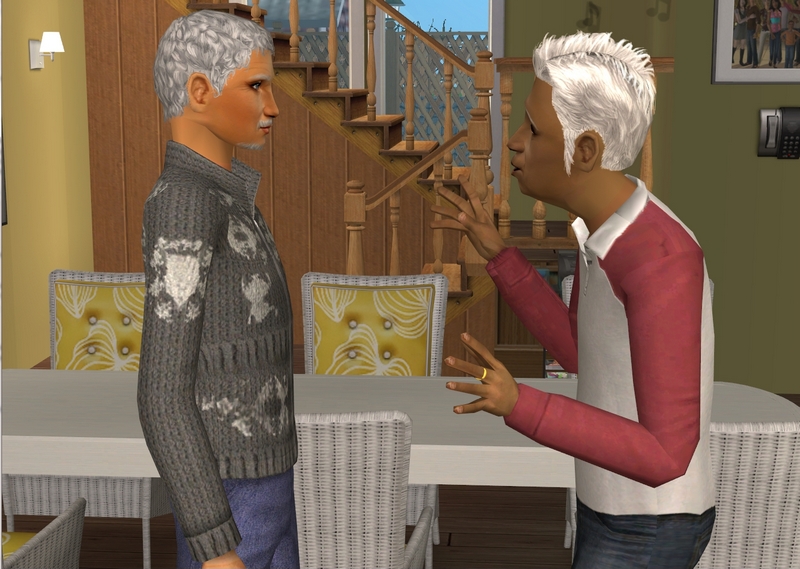 Otherwise, Liam tries to do all the work on the farm on his own. He's much too old for that now but he won't admit it.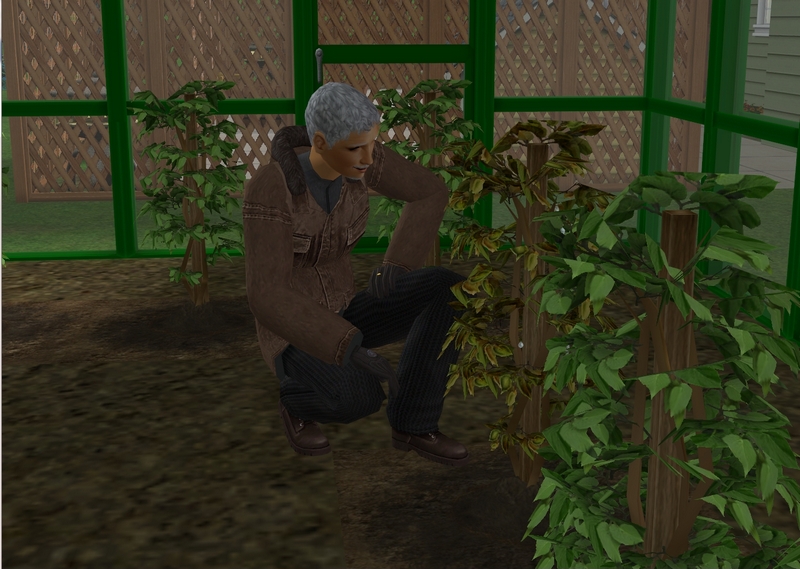 Liam has always been so stubborn though. He'd gone out to tend to our vegetables while Jonas and I were at work and collapsed before he was done.
Brendan came home from school and found him unconscious. He snapped into action right away, went with Liam to the hospital in the ambulance and started calling the family.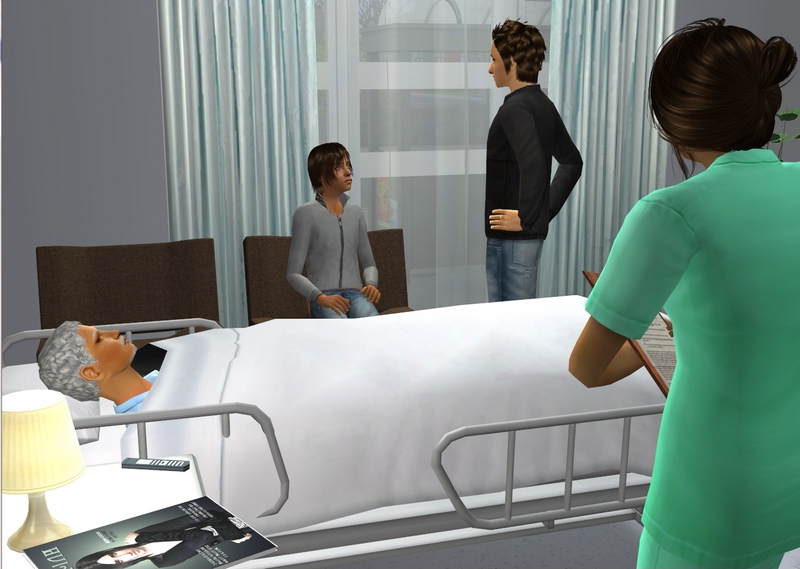 I don't know if I could have handled it all as well as he did. He was so mature and responsible about everything.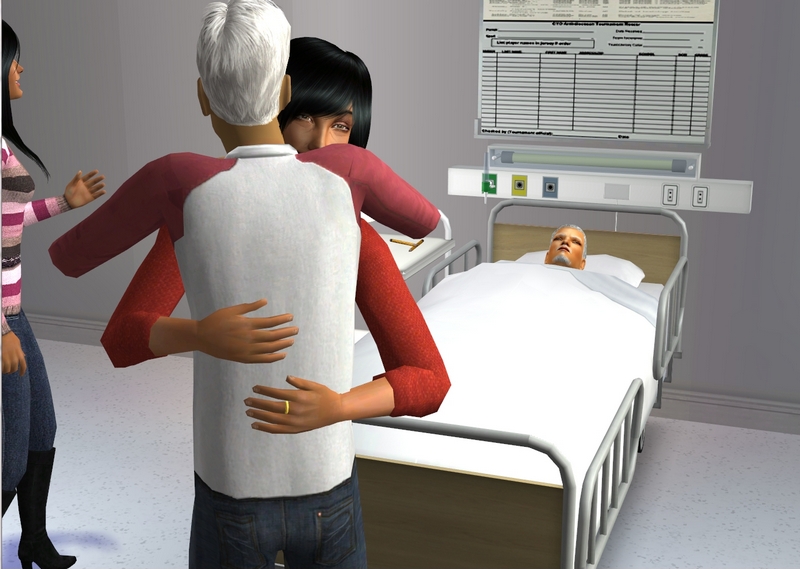 Jonas and I got to the hospital and at about the same time and the whole family was already there.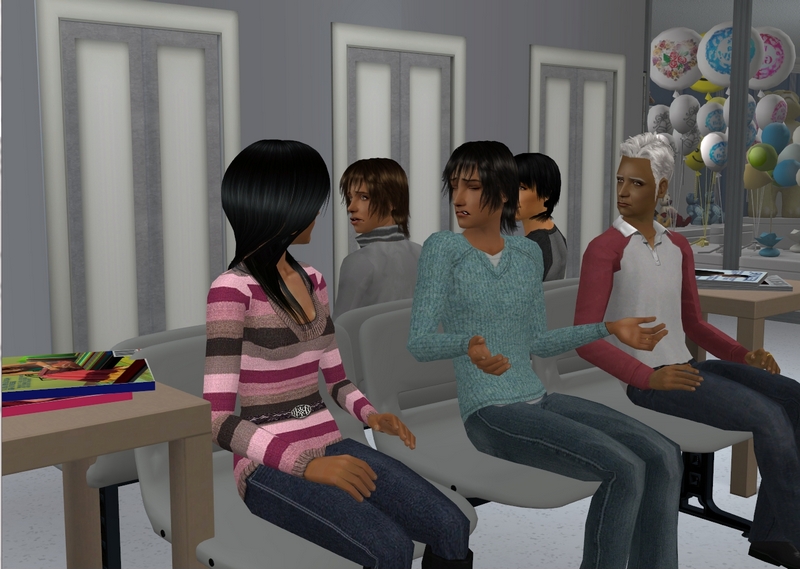 Not that they'd let us all in Liam's room at the same time. Most of the family spent almost the whole time in the waiting room.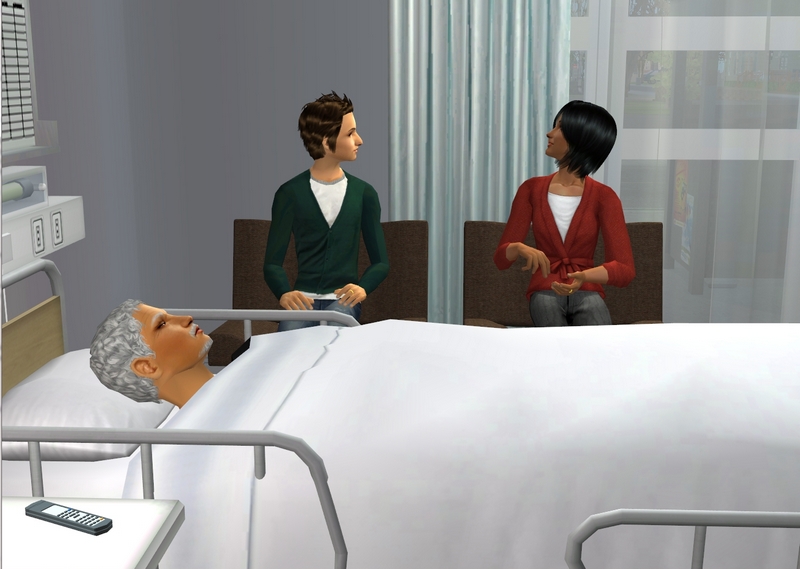 In the room, it was just Jacob and me in there for most of the time, just waiting. I think we were both hoping for the best but expecting the worst. It wasn't the first time we'd taken Liam to hospital in the past couple of years and I think Jacob and I were both scared our luck might have run out.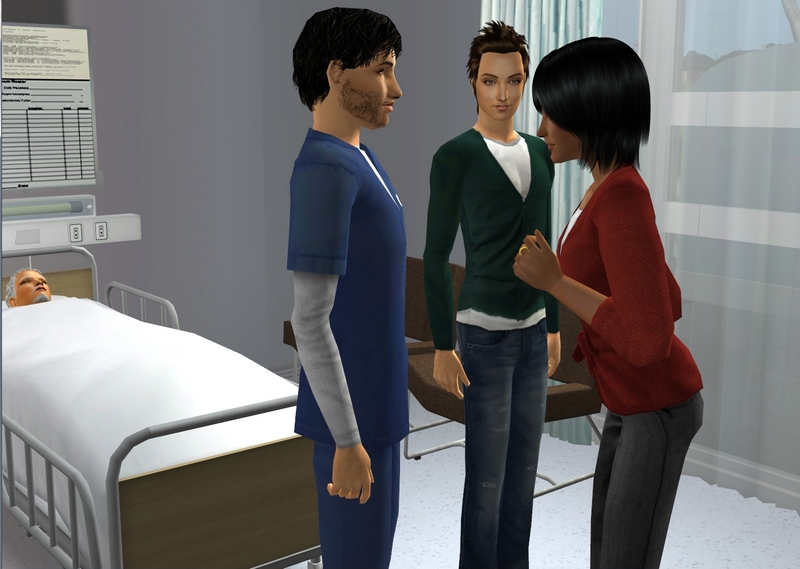 Dr. Novak
, the emergency room doctor, confirmed our worst fears. They would do all they could to make Liam comfortable but that it was probably time to say our goodbyes.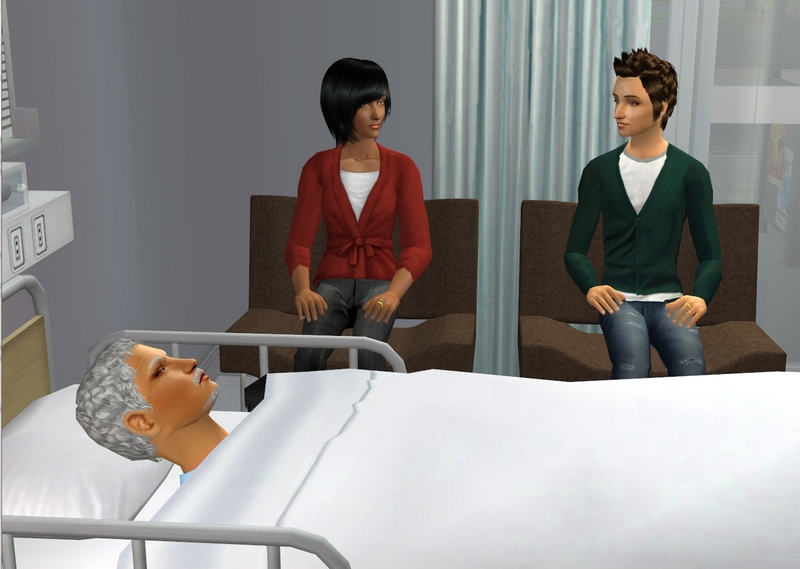 It wasn't long after that Liam just slipped away.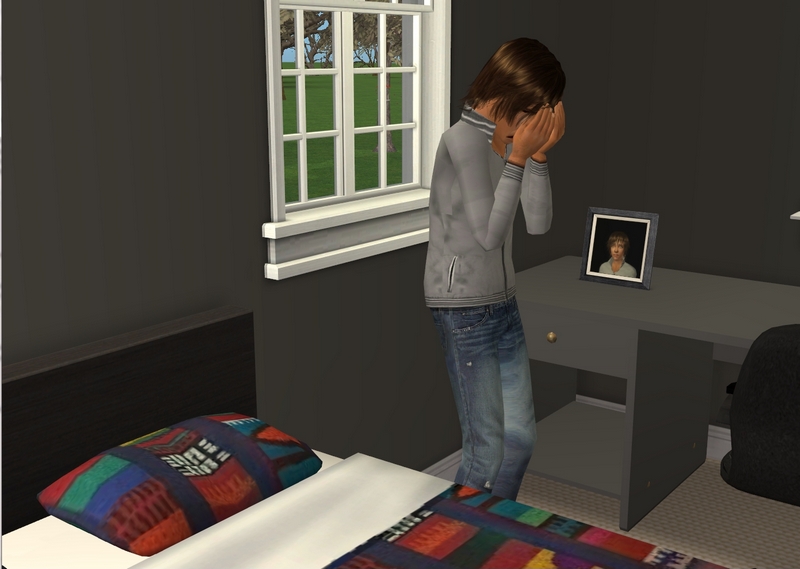 Brendan is taking his grandpa's death really hard. He's mostly been holing himself up in his bedroom.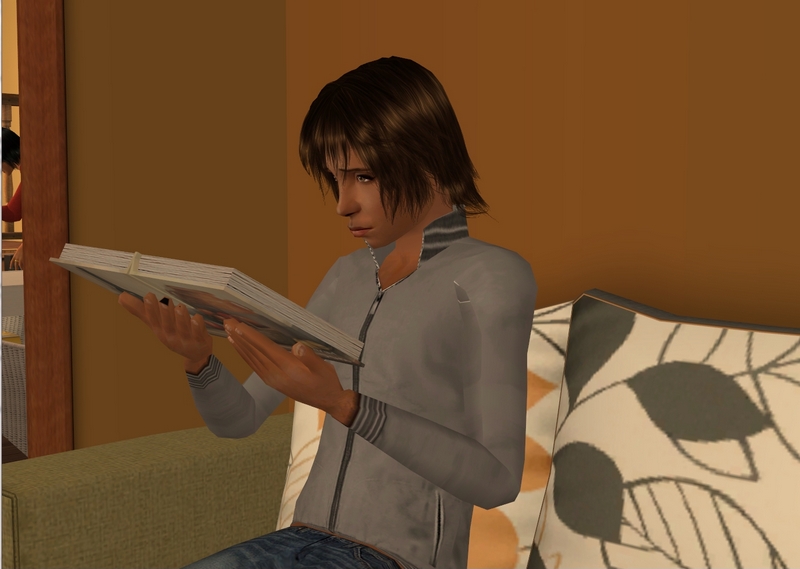 When he emerges from his room, it's only ever to study. He's completely thrown himself into his school work and doesn't have an interest in much else at all.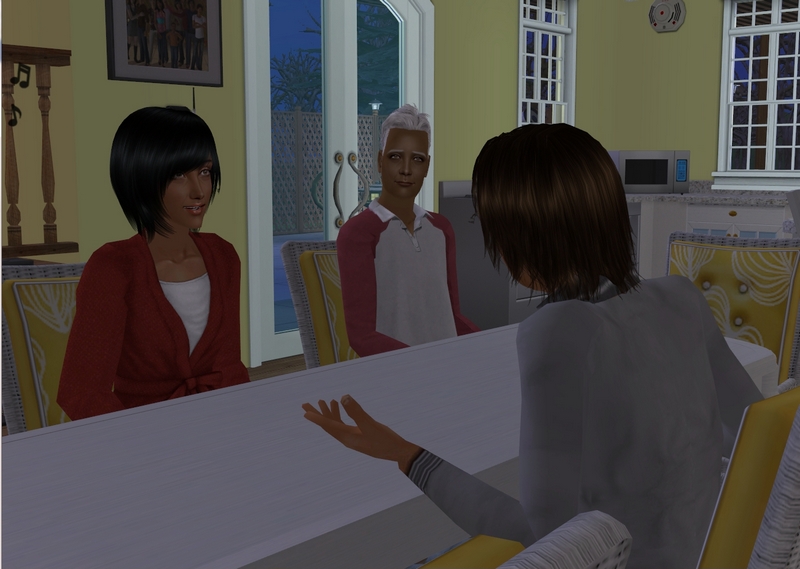 I was stunned when he told me and Jonas that he and Caitlin had broken up.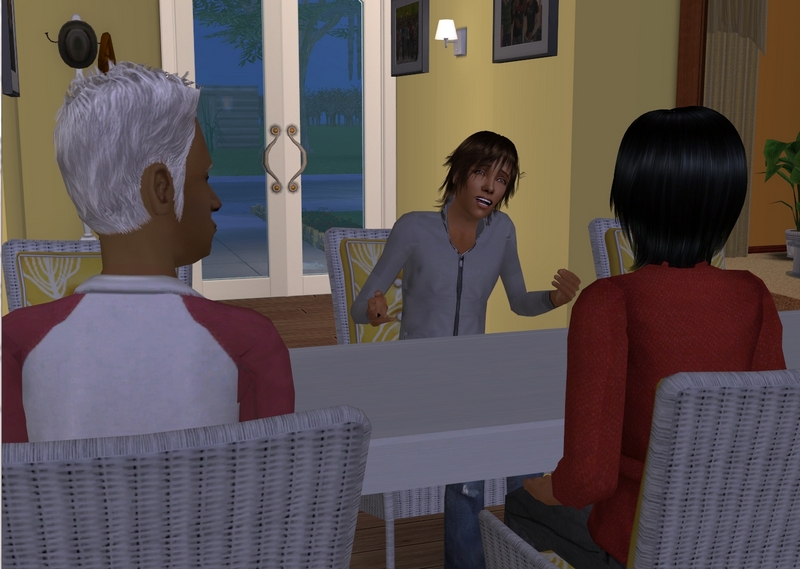 He said he just didn't feel "that way" about her any more, so he thought it was for the best.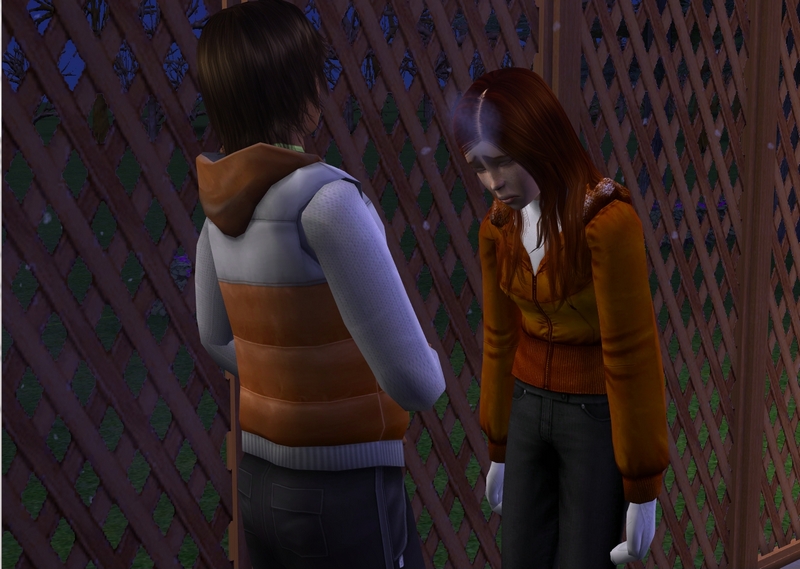 The poor girl was apparently quite upset by it. It seemed very sudden, so I'm not surprised.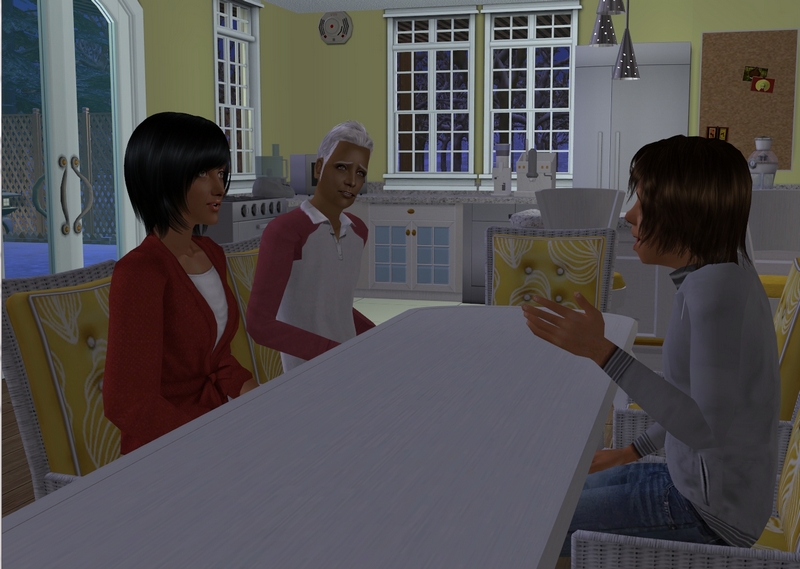 I desperately wanted to ask Brendan if maybe he'd acted too rashly. Liam only just died; it's natural that Brendan's mind might not be on dating at the moment.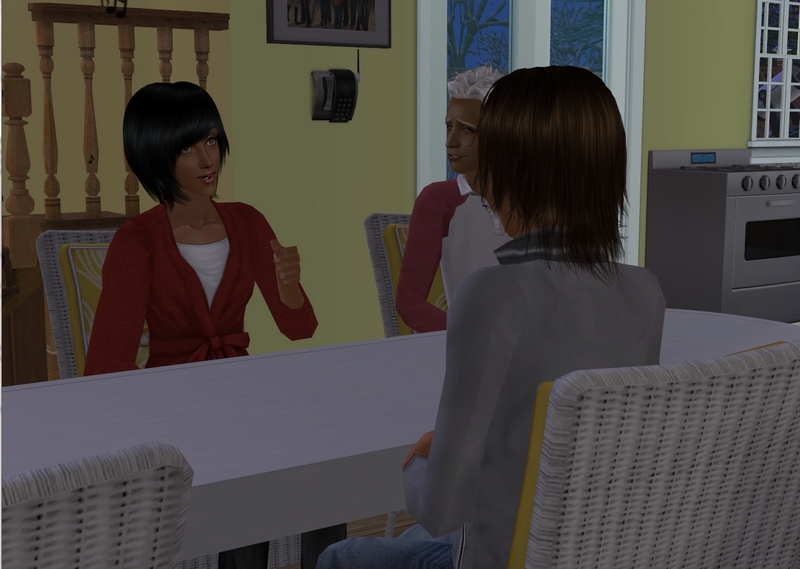 I refrained though and decided to just be supportive. I know how well my attempts to ask too much about Brendan's personal life usually go, so I can imagine how he'd react right now. I just hope he doesn't regret ending things with Caitlin, once some time has passed and things don't look quite so bleak.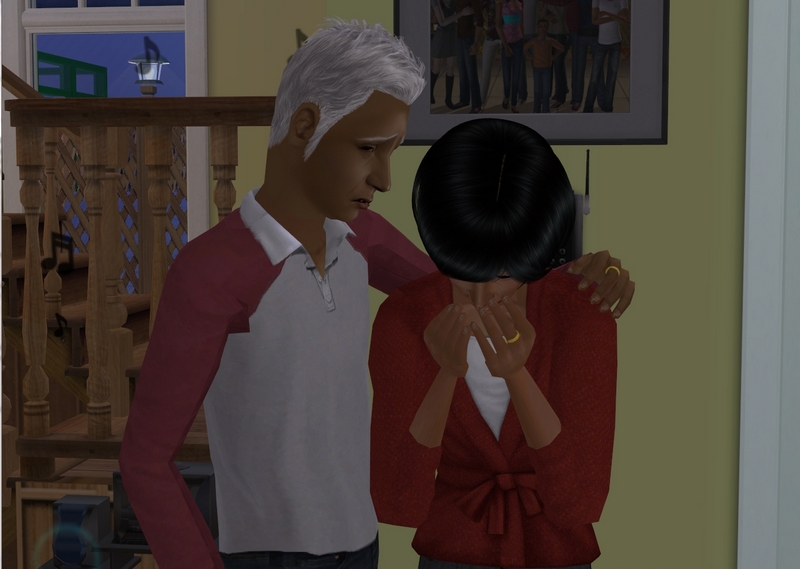 It's so hard to imagine that though, at least for me. I'm having trouble dealing with Liam being gone as well.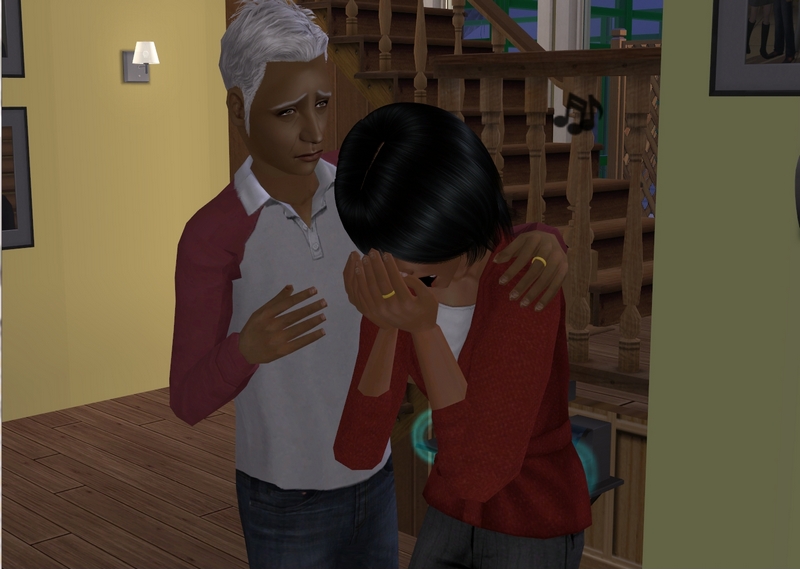 My real dad was never around much and even though he didn't marry Mum until I was 12, Liam was the only dad I've ever known. He never had a daughter, so I like to think he saw me as his own as well.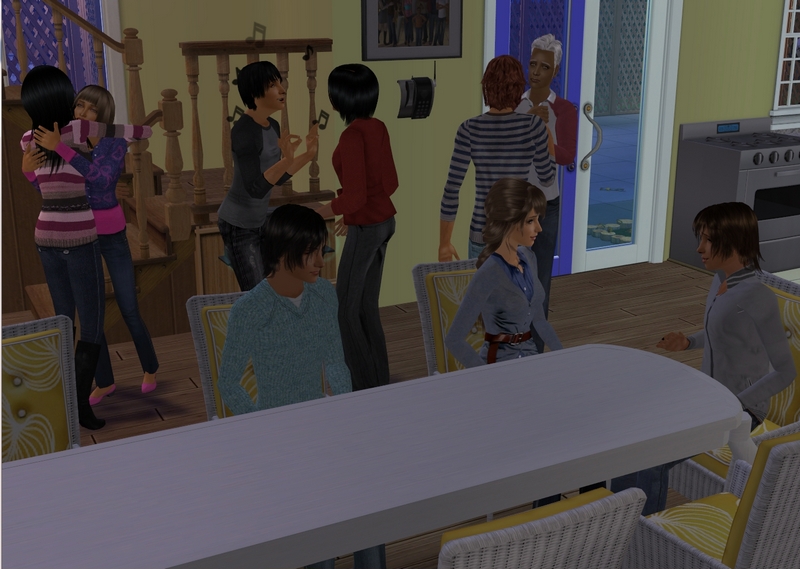 I know the kids all saw him as their grandpa too and he always talked about having six grandchildren: Jacob's kids, Daphne and Iris and my four.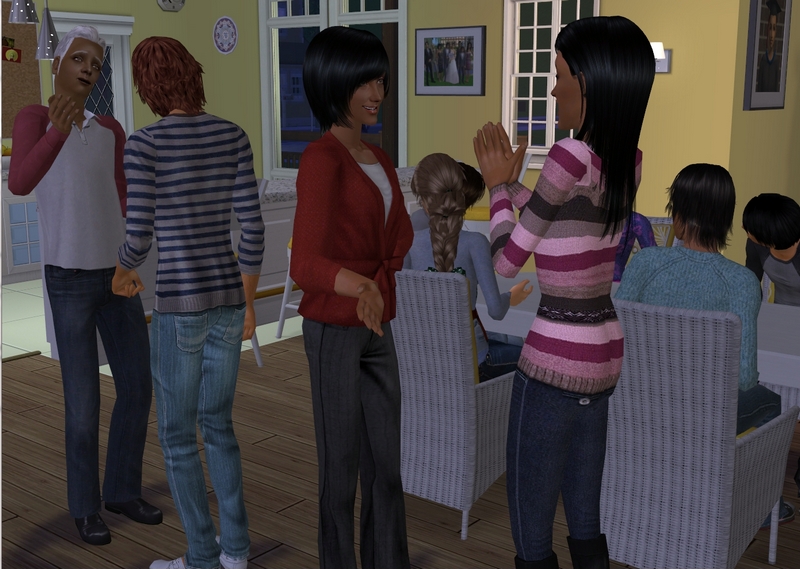 They're all feeling it too. There's a big absence in all of our hearts now that Liam is gone. I'm glad our family is so close, because it really does help to have everybody around.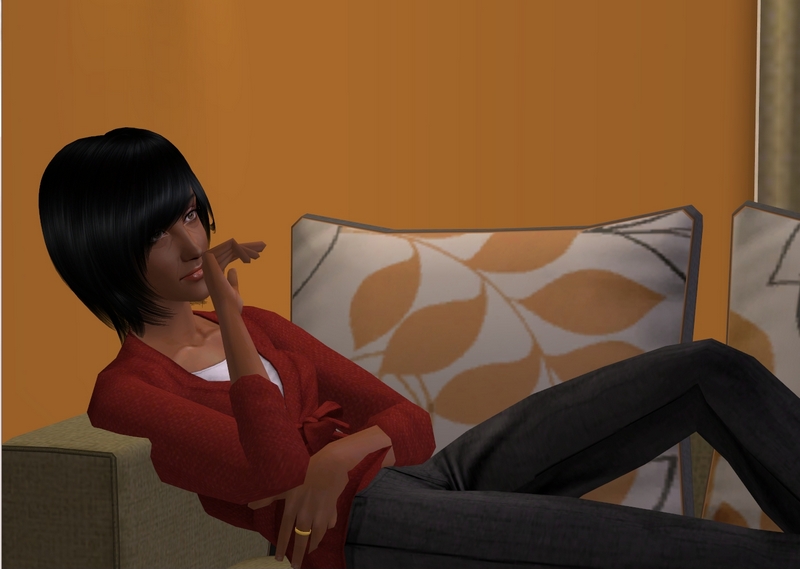 I've taken a little time off work. I just need to have a few days where I don't need to worry about anything but myself and my family.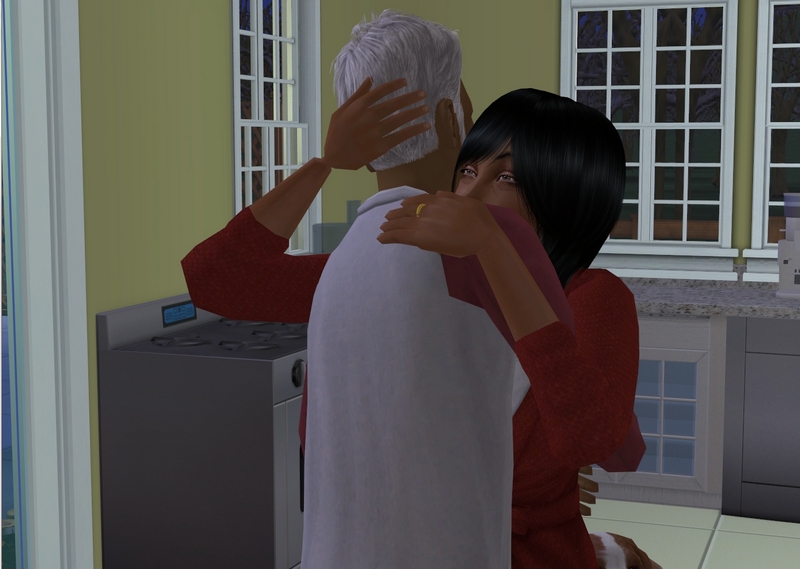 It will be a while before I start to feel normal again but hopefully, I can get to a more functional place before I go back to school.
Notes:
Title is from I've Got A Feeling by the Beatles.

RIP Liam! :( I hadn't had to kill off any of my Sims in so long - the last one was Caterina,

six Sim years ago

and more than one year ago in real life!

I normally do obits but there's not much to say for Liam, as a former townie who only ever had one child and never really got mixed up in any drama. I became oddly attached to him though, considering all that and I was sorry to let him go.

Brendan rolled the ROS this round to change his aspiration and went from Family/Knowledge to Knowledge/Family. I couldn't really see him as anything else. But that did knock down his attraction to Caitlin, hence the break-up. They seem like they're better off as friends to me anyway. But the ROS allows me to change Brendan's aspiration back if I want to and if they want to get back together at that point, then I'll reconsider. ;) Sometimes my Sims know better than me. At the moment though, neither of them seem particularly fussed about each other romantically.