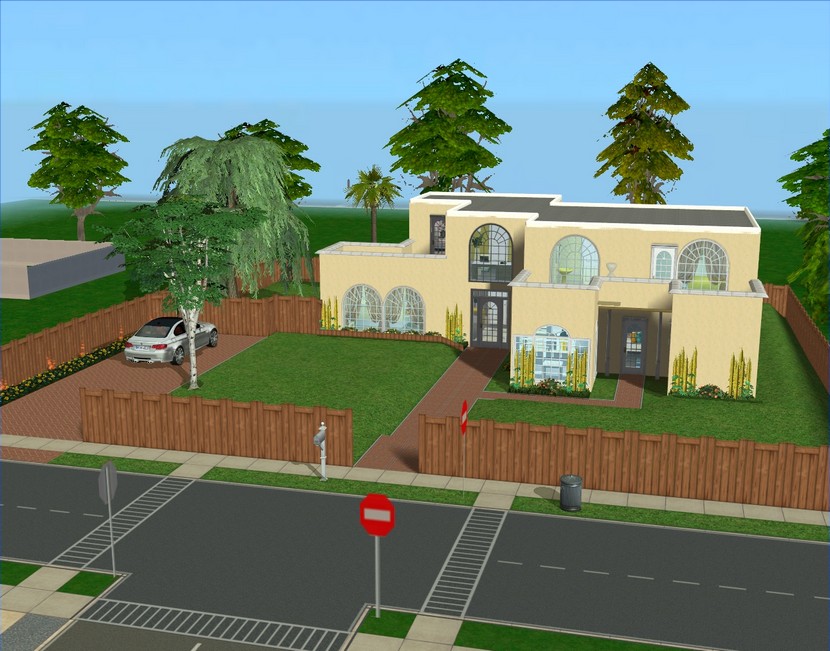 I picked away at this house for weeks, due to a lack of inspiration. It usually only takes me a few days, if that, to do a house. With this one, I haven't really done much landscaping and the balconies are still empty but I'm calling it done, at least for now. Some of you may have already seen this tour at N99.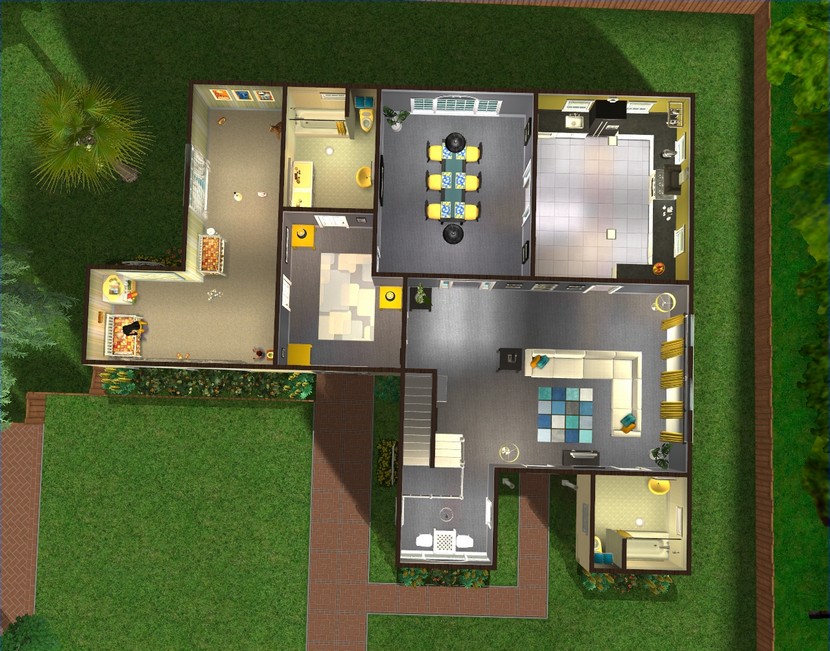 First storey layout.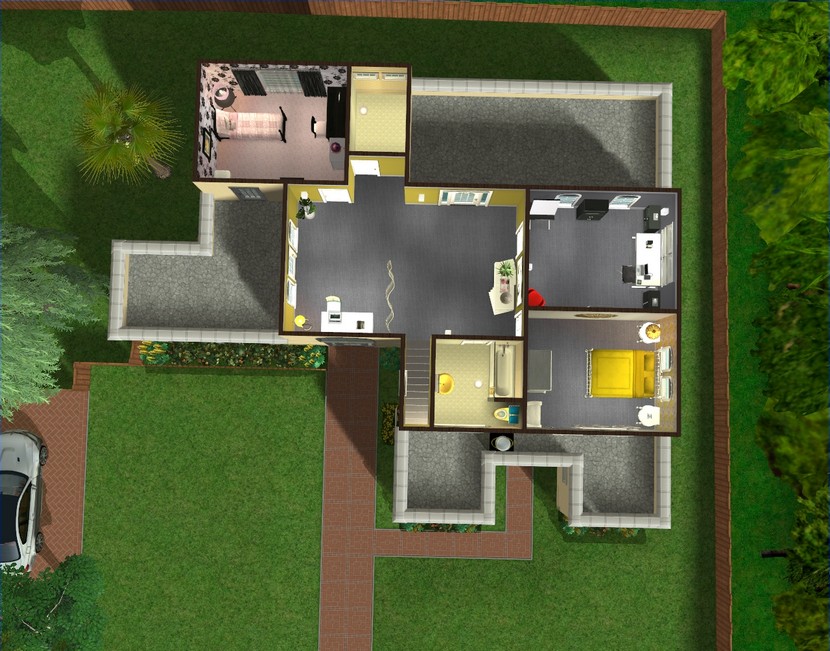 Second storey layout. I didn't build this house, by the way. Pascal, Mina, Abigail, Jesse and Nick lived here right up until Abigail got pregnant with the twins. It now looks quite different than it did then though.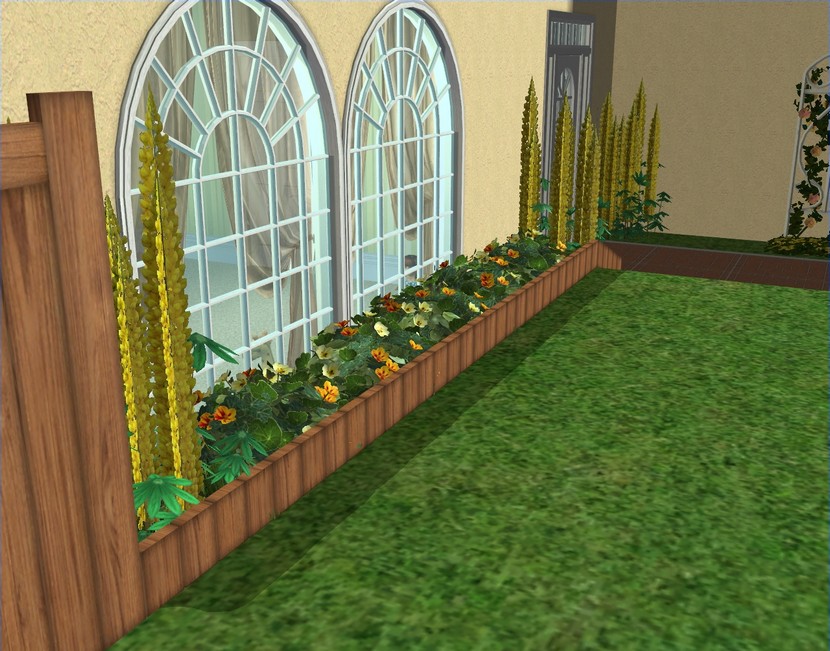 This is as close to landscaping as I got with this lot. The rest of it is mostly just a big expanse of grass. But I like it and Patience's favourite colour is yellow, so it works.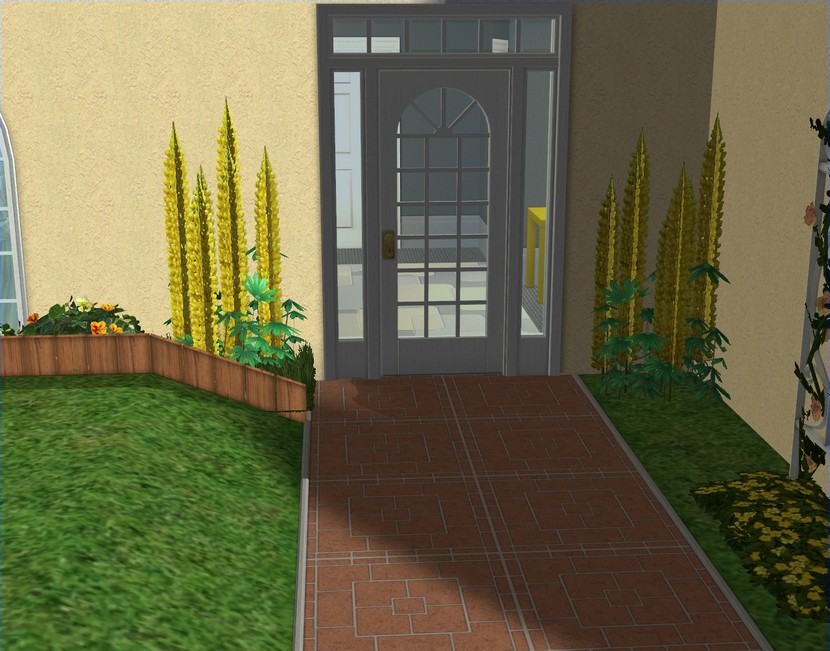 The main entrance (there's another that leads directly into the living room that I may or may not remove.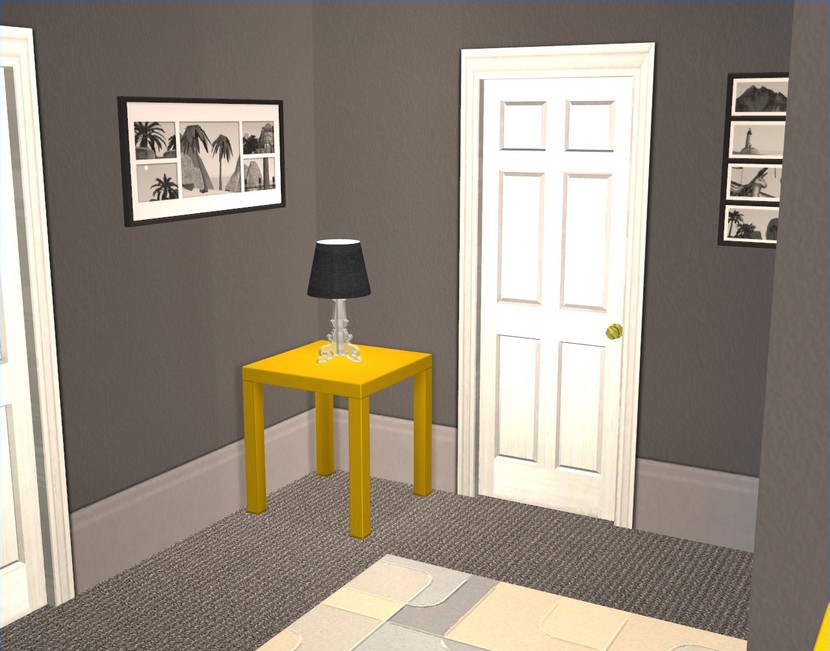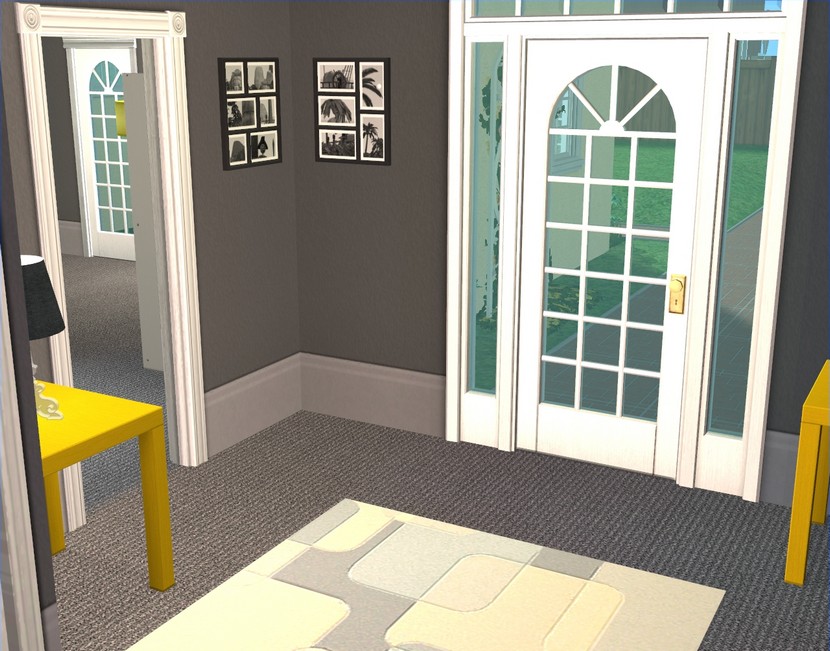 The foyer, with photos hastily slapped onto the walls right before I took this picture! They were looking a bit bare.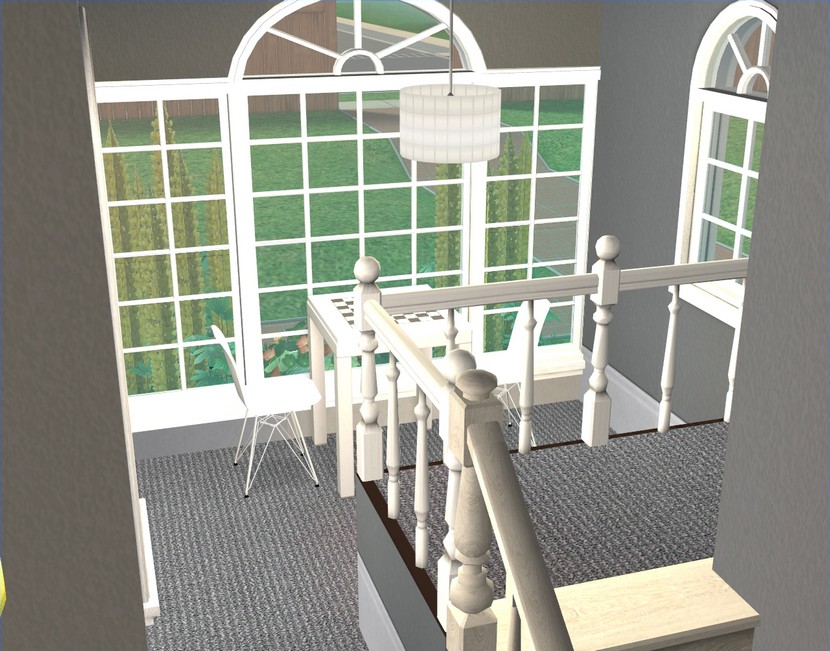 I love this little nook by the stairs. I remember I had a chess set here with Abigail and Jesse as well.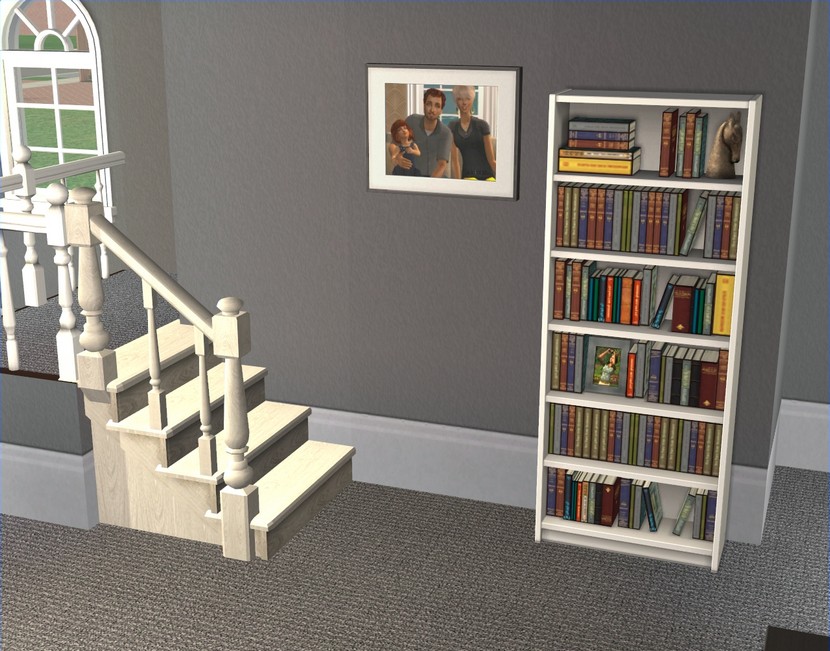 A better view of the staircase.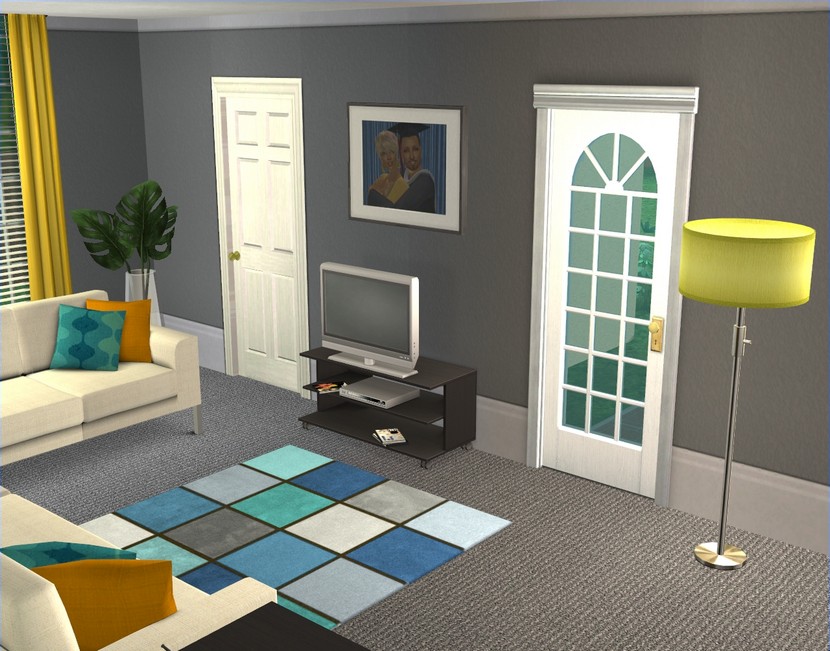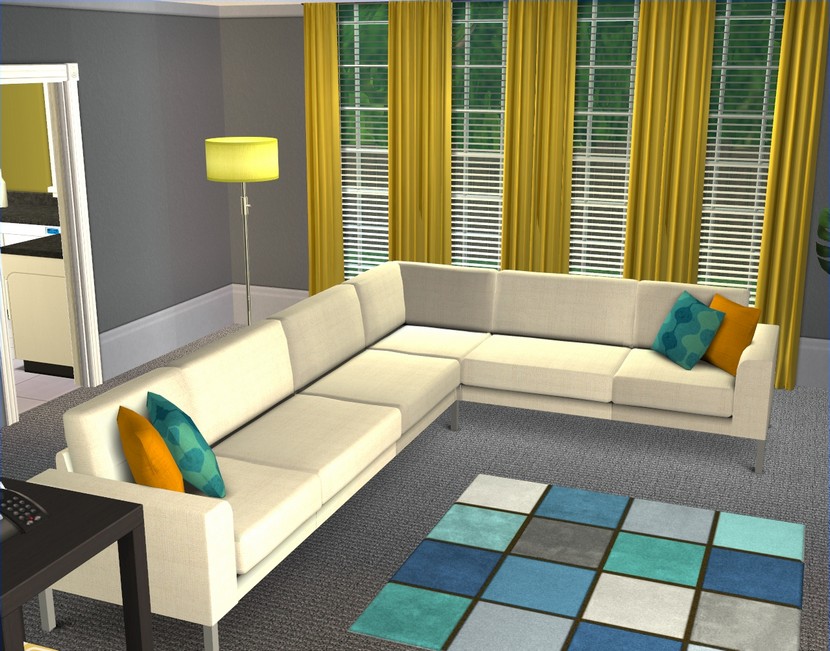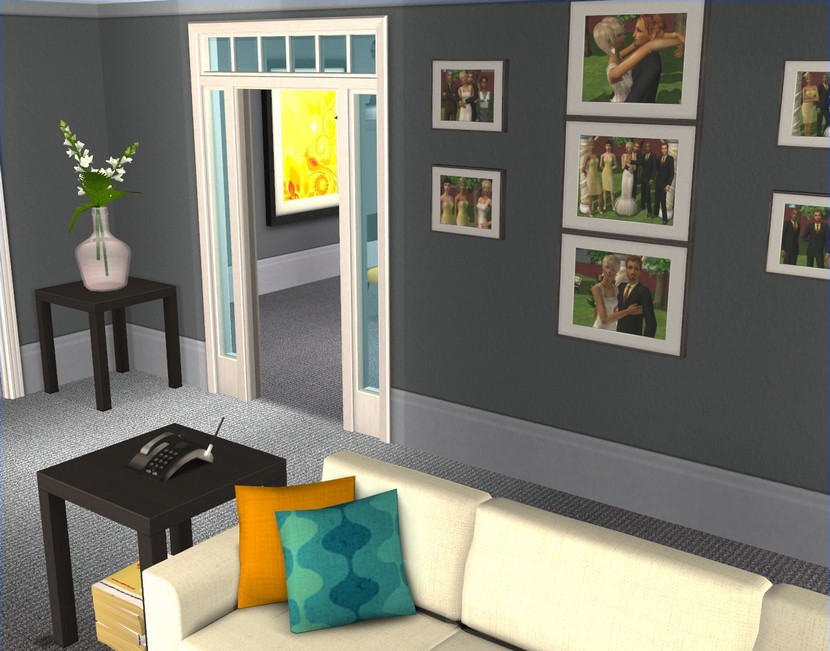 The living room is my favourite room. Rob's favourite colour is grey, so there's plenty of that around too.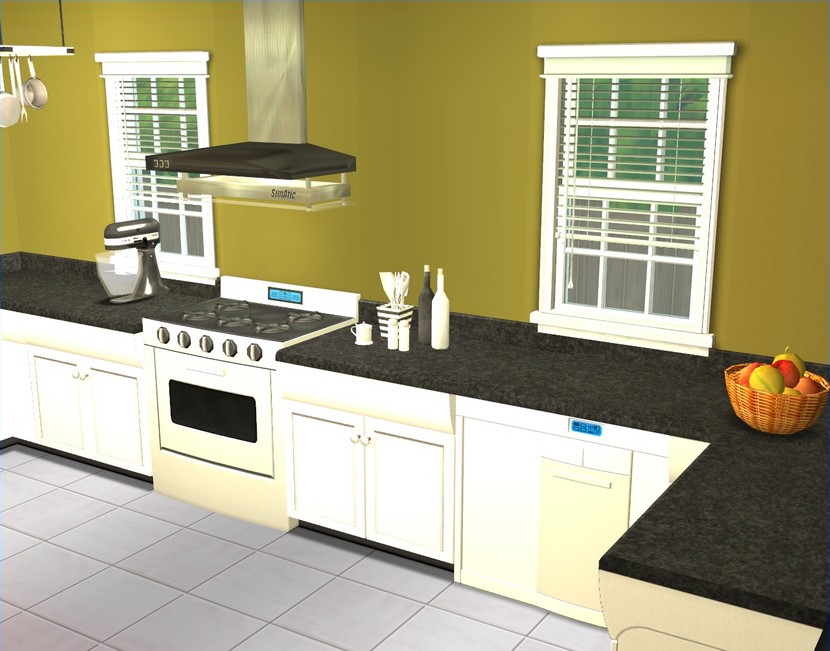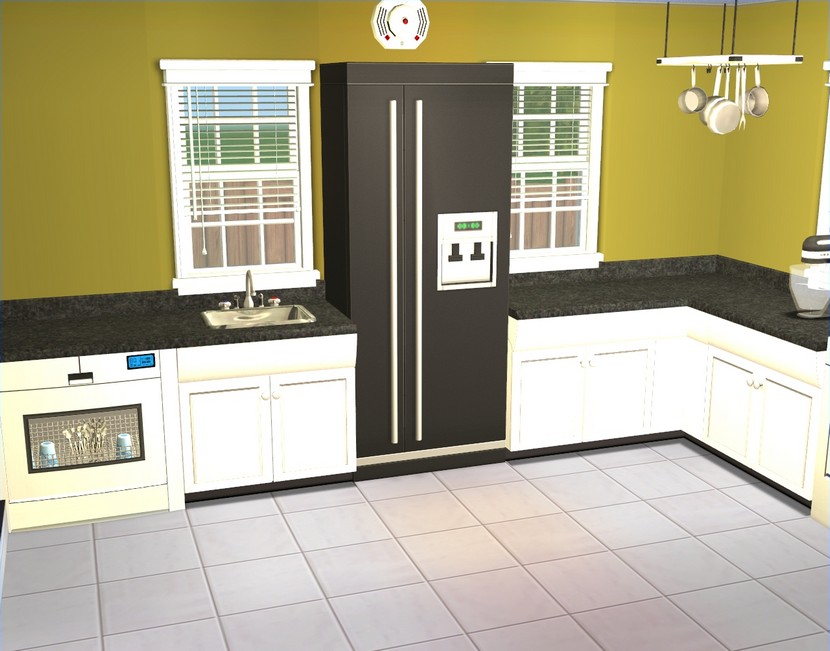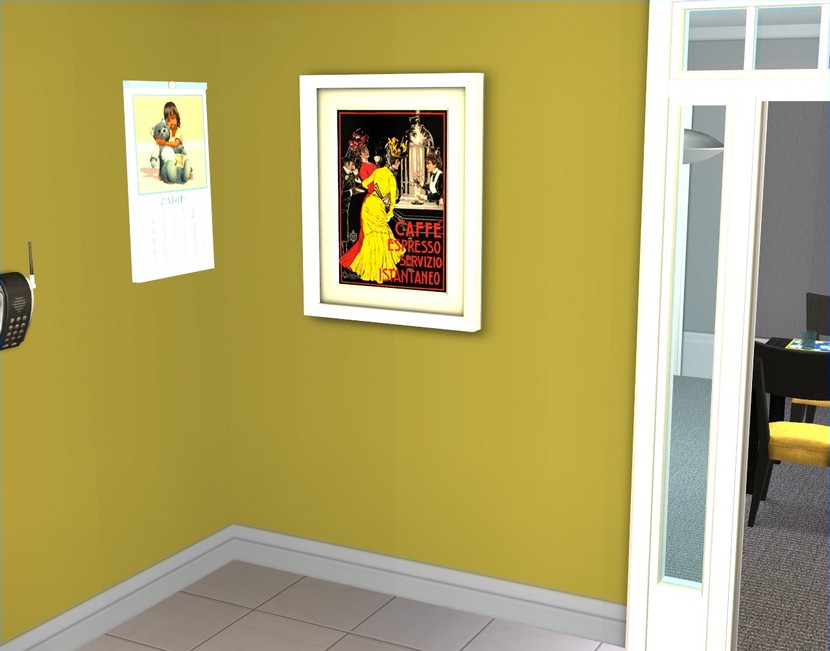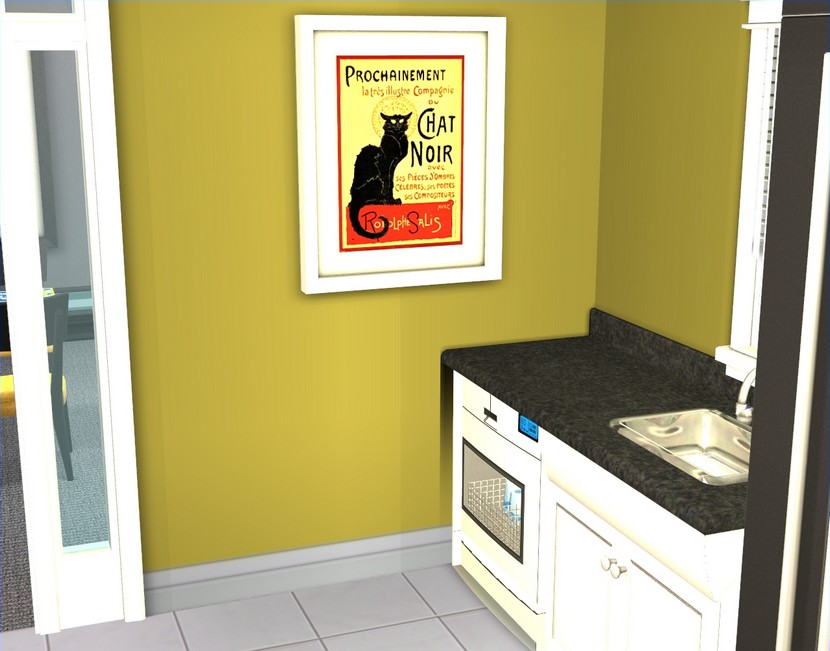 This wallpaper is really hard to decorate with. It makes white furniture look cream, though it doesn't seem to have the same effect in pictures as it does in game. Anyway, the wall hangings here are Patience's choice, because she likes vintage things. Rob is a modern/contemporary kind of guy.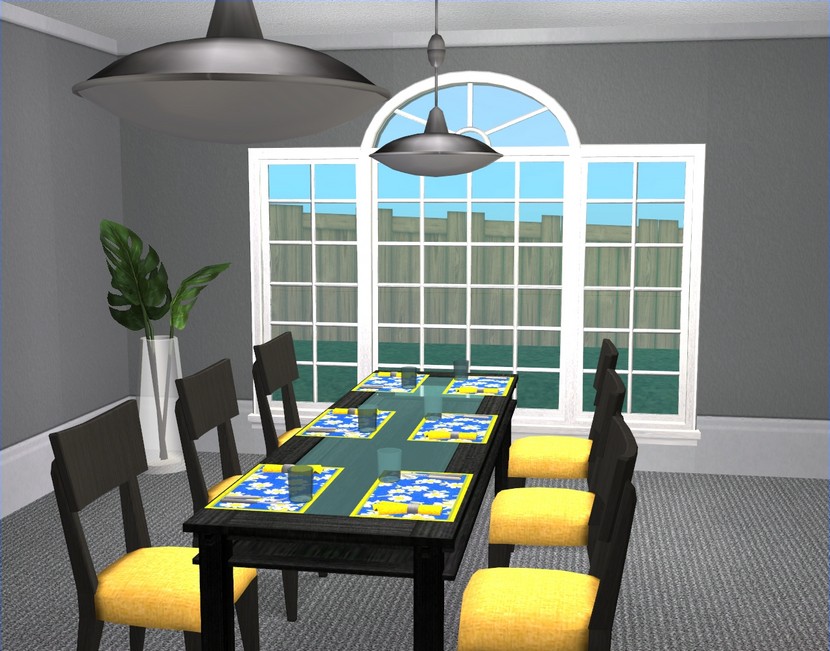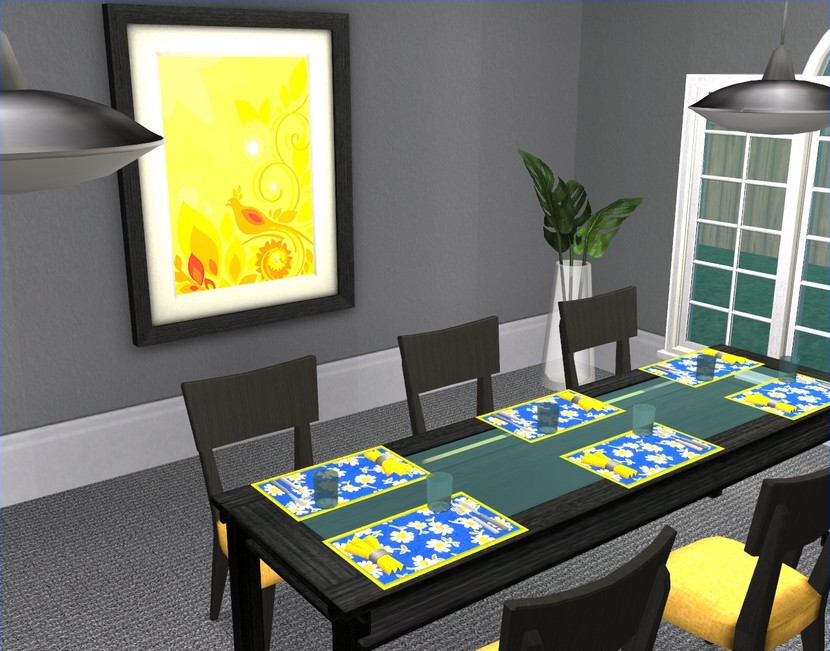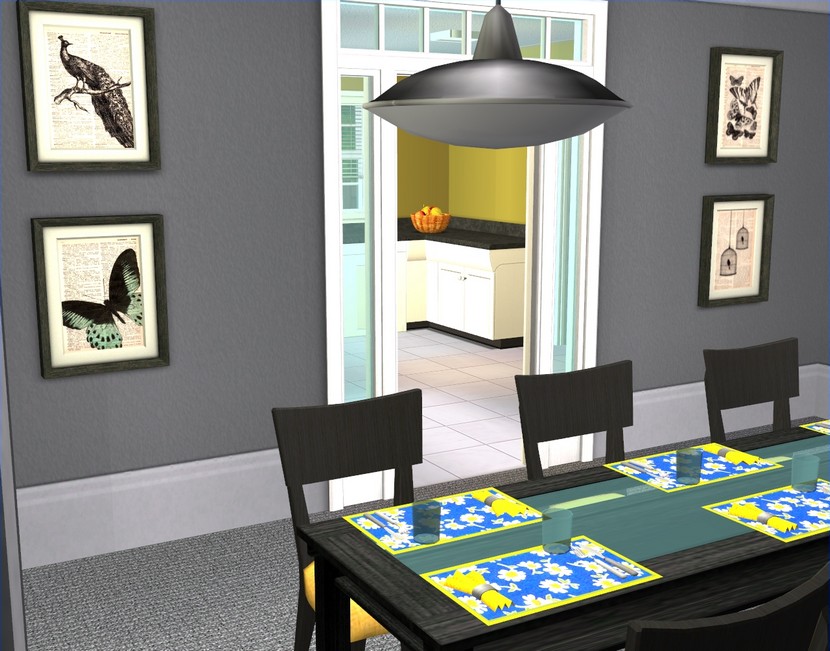 I decorated this entire room around those placemats, lol!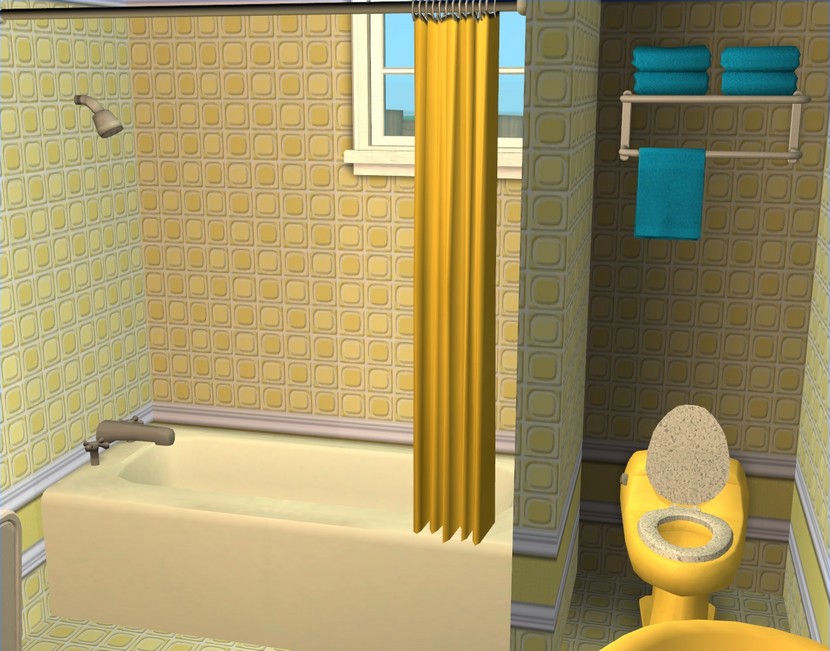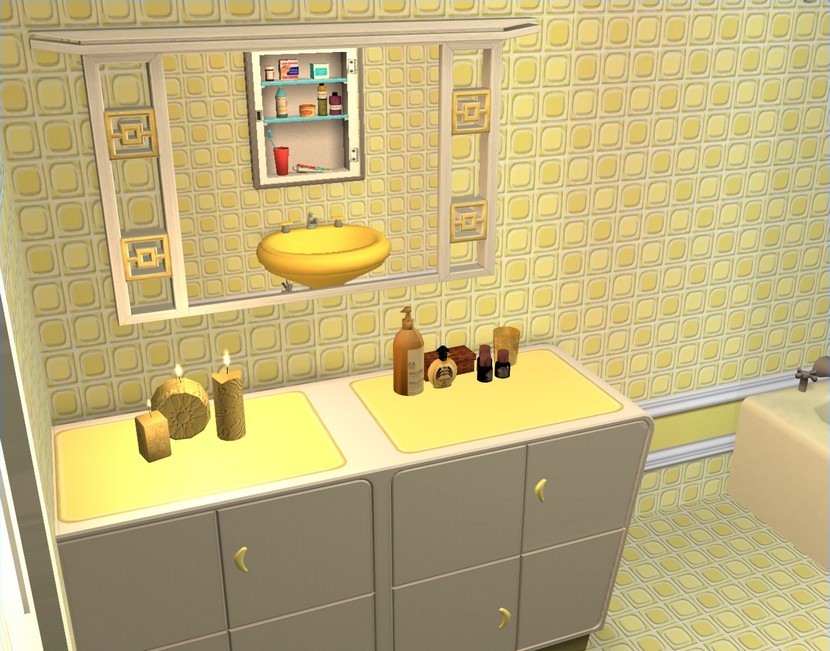 Hey, it's a bathroom I don't hate!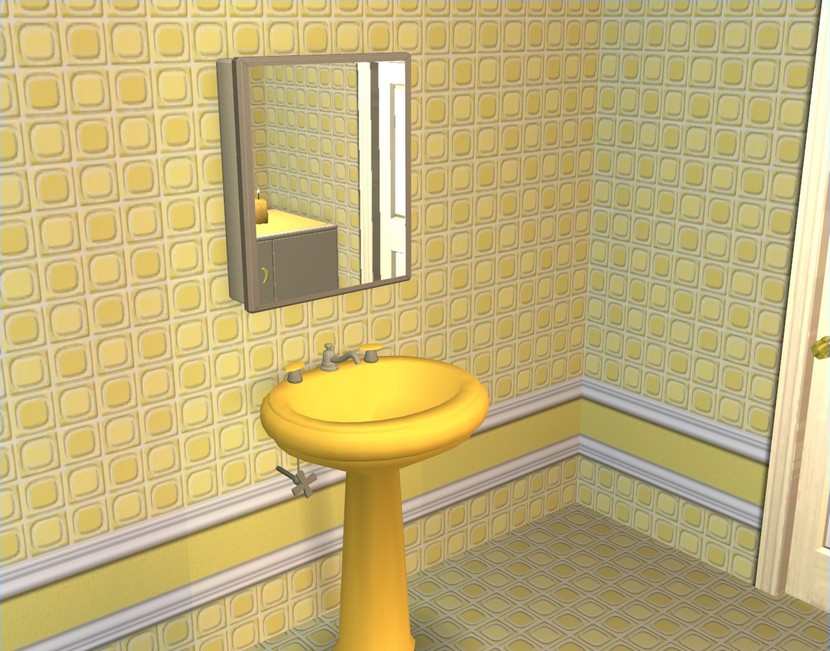 This is my only disappointment in this bathroom. Those counters I used are "commercial" and you can't put sinks in them. Which is so dumb! What is the point of limiting us in that way, EA, other than just to be irritating?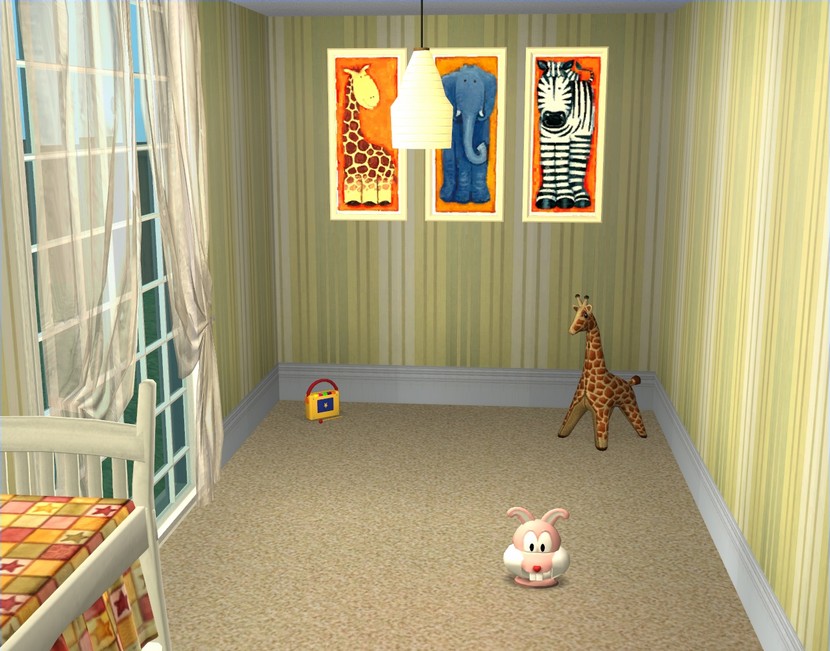 This was the whole reason Rob and Patience had to move - little Patrick's nursery!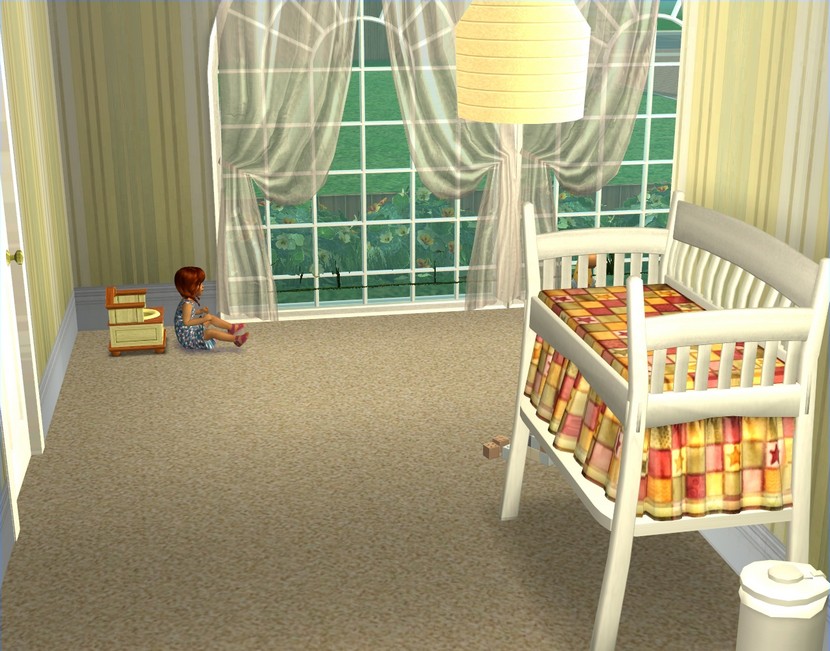 With Baby #2 on the way, they needed to upsize (and you can see here that these pics are a little old - pre-pre-school for Felicity!).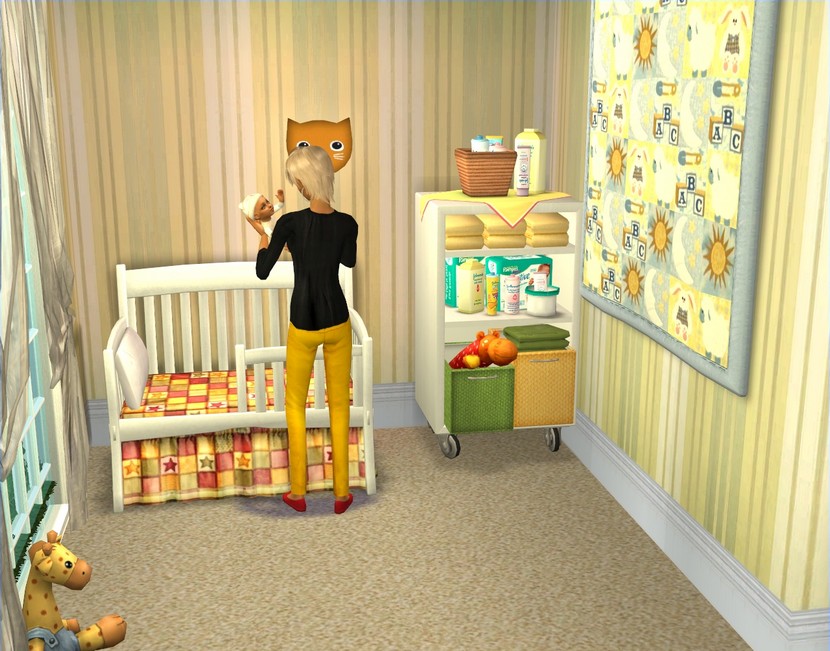 Patrick is quite happy in his new nursery but he's only six weeks old, so I guess he doesn't care much about decor anyway.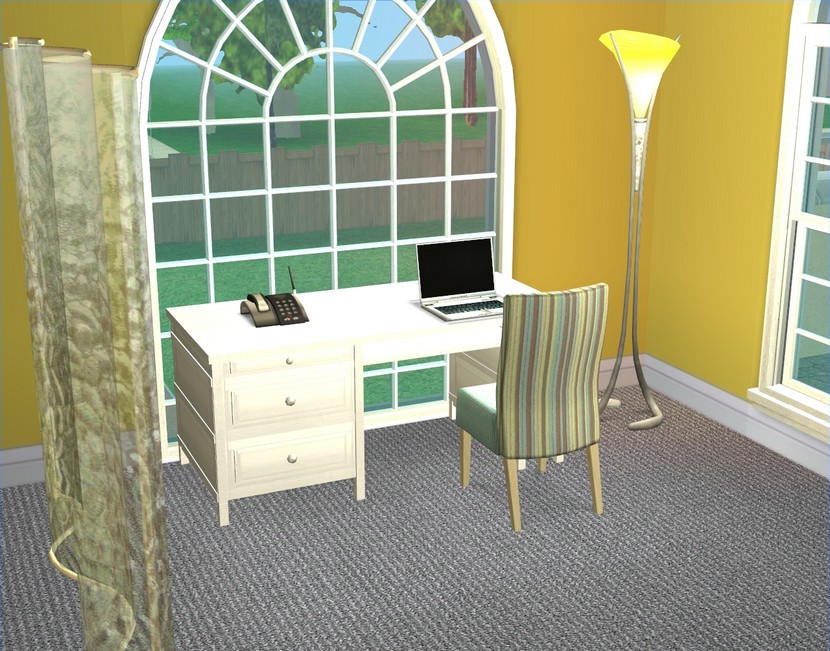 A little study nook in the upstairs hallway. I imagine this will be the computer Felicity and Patrick are allowed to use.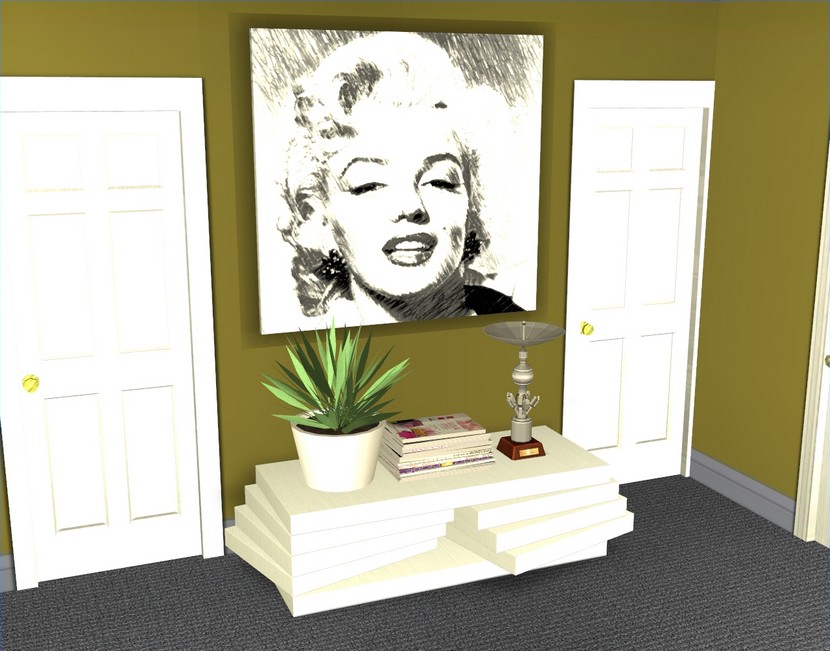 I never know what to put in hallways and this one is huge!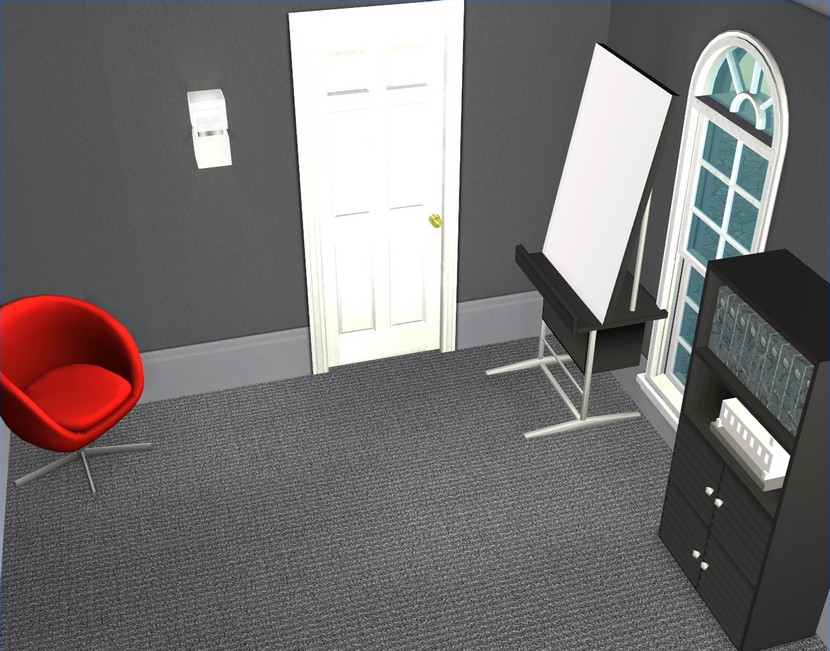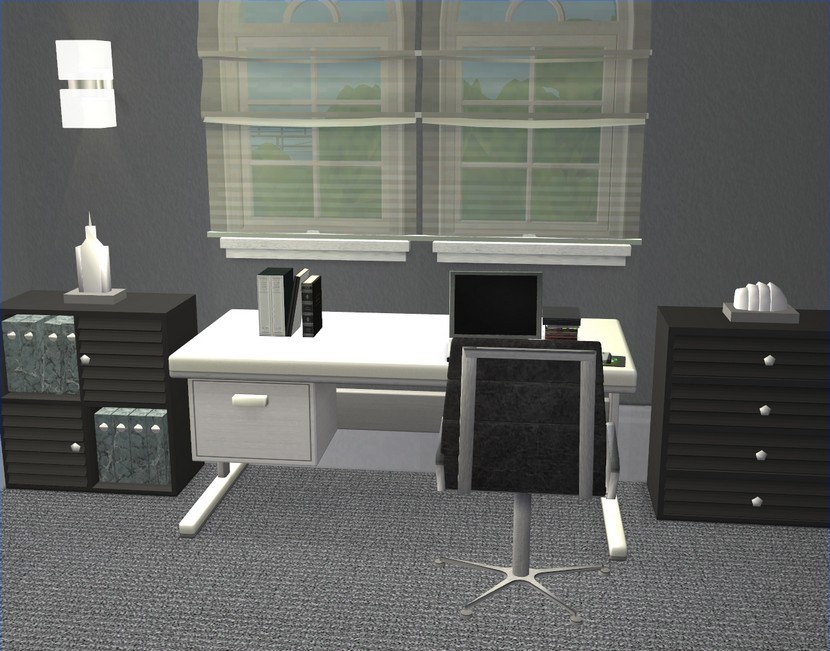 This is the study, mostly used by Rob, predominantly for work.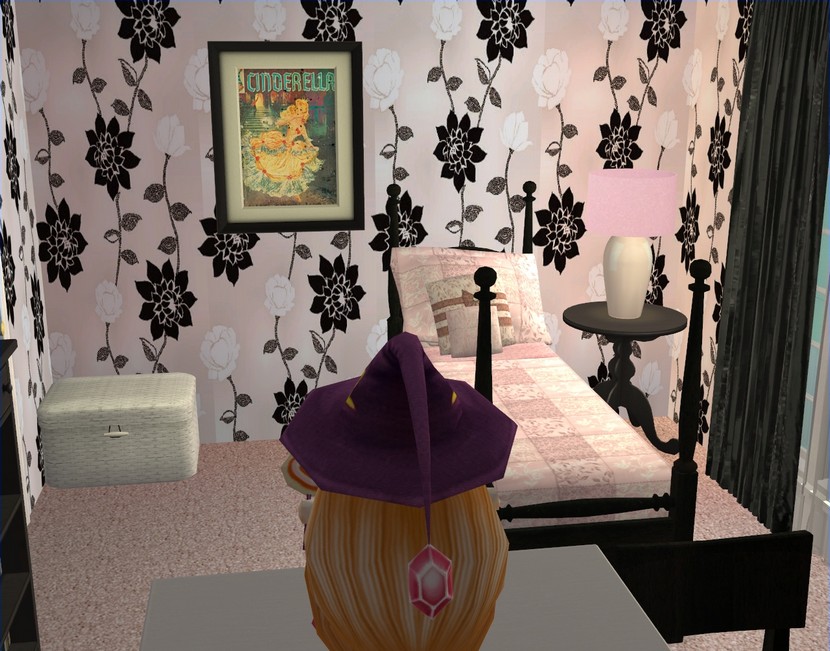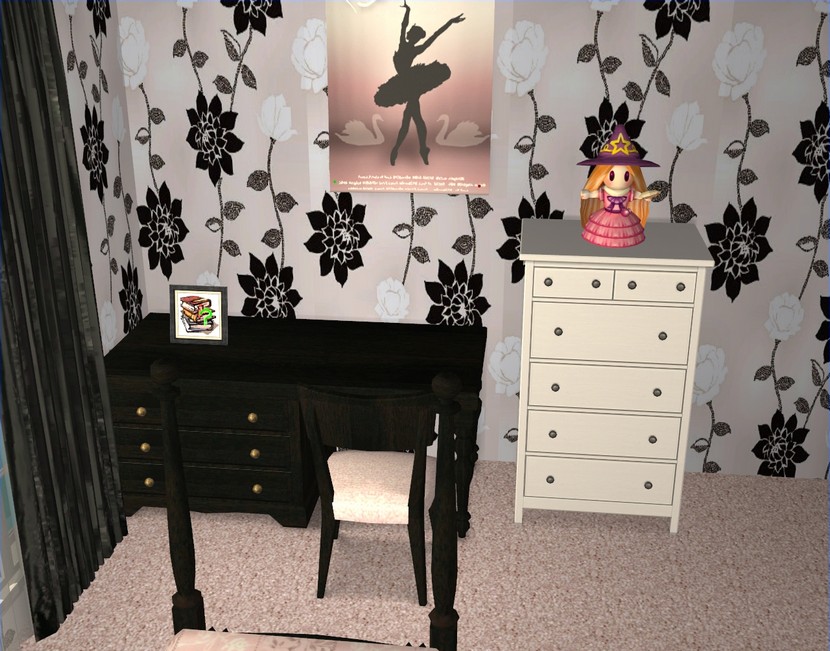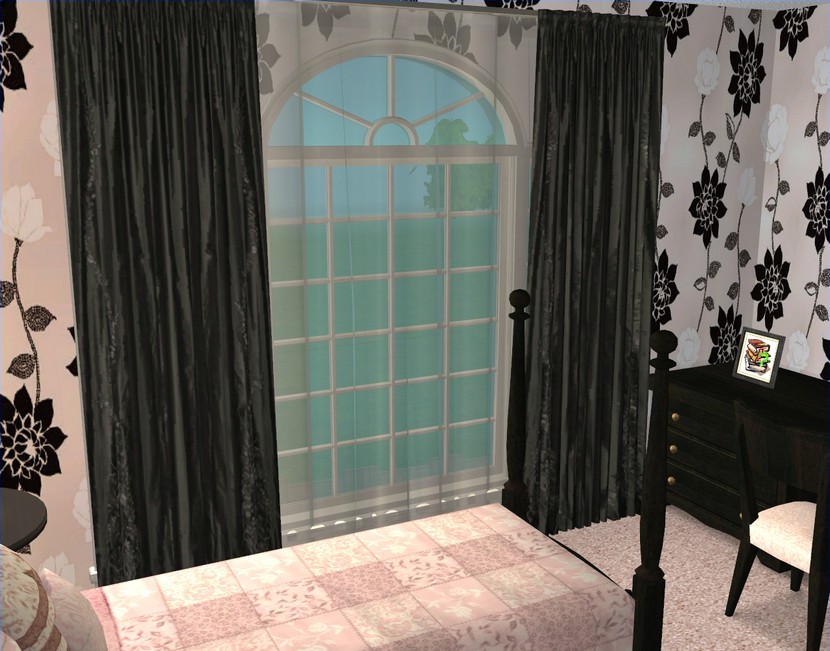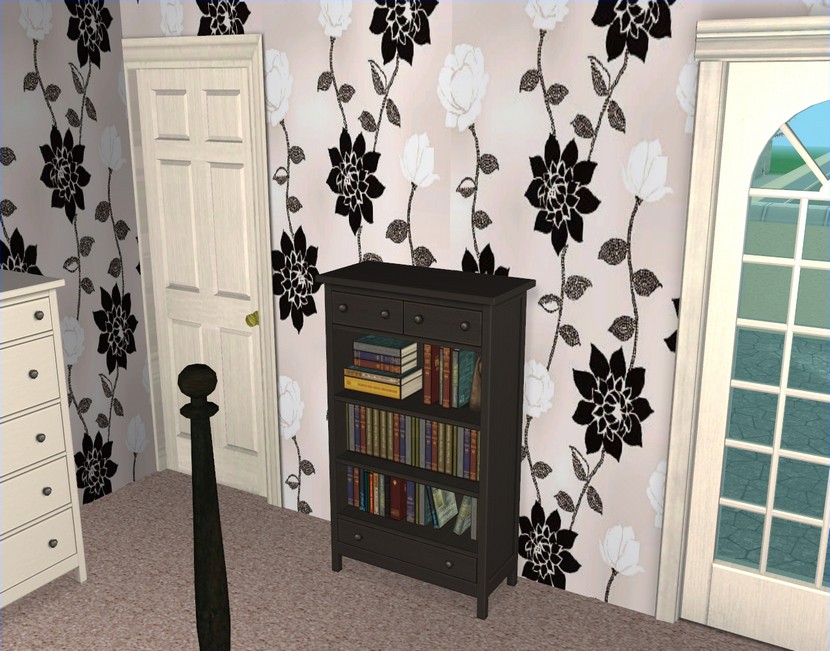 Felicity was still a toddler when I decorated this house but seeing I wasn't going to play her before she turned to child, I decorated her room for a child. Her favourite colour is black. A bit dramatic for a child but her mother is an actress, after all!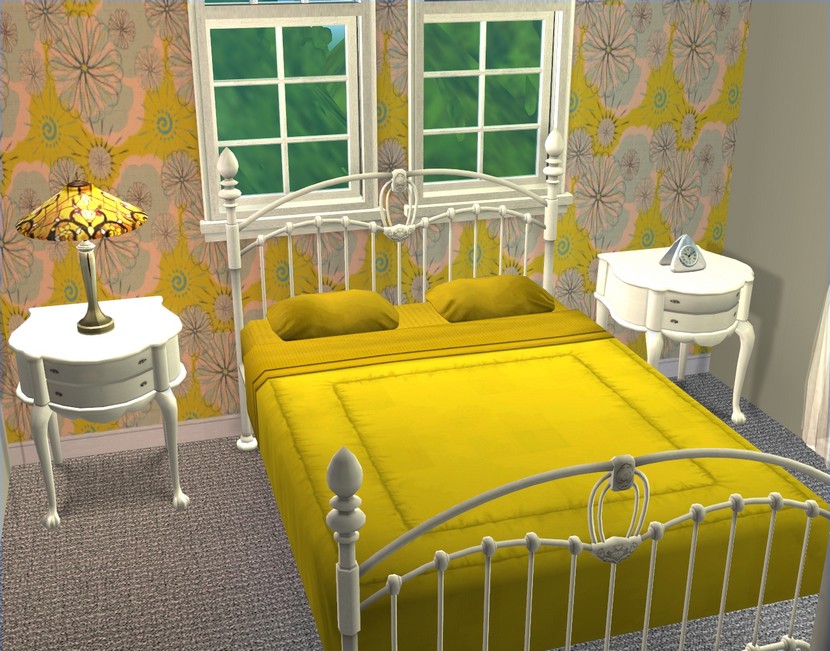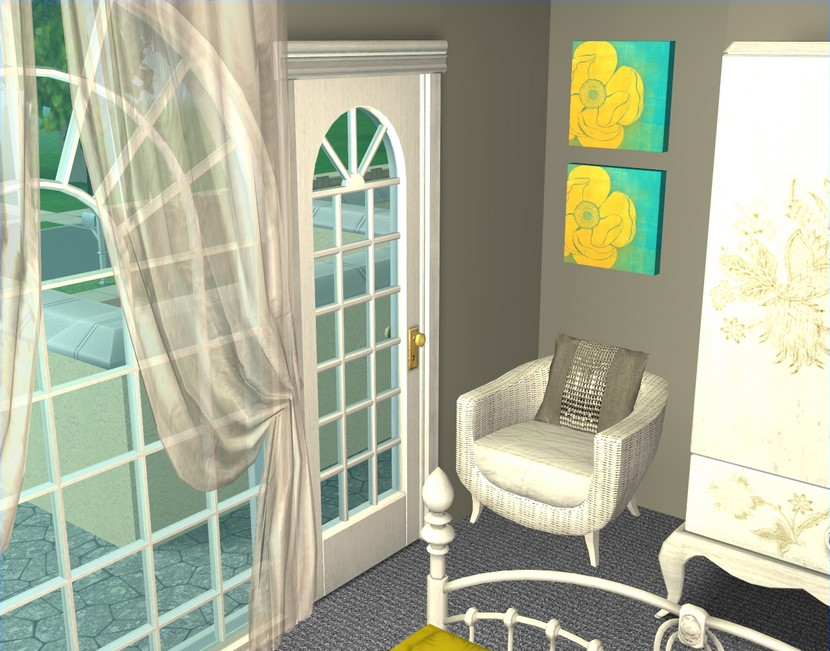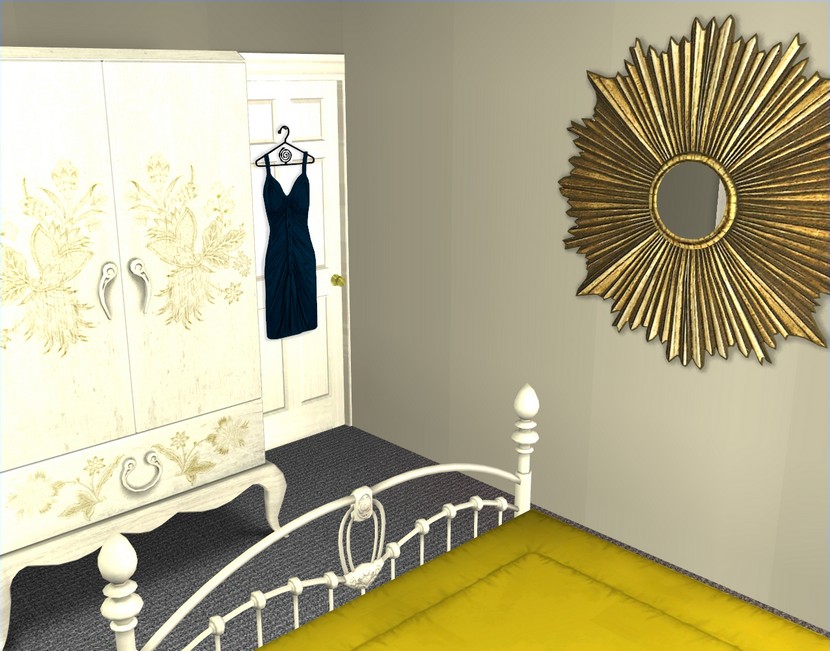 And finally, Rob and Patience's bedroom. I took the opportunity to use that mirror I'd never used before to fill up some wall space! That armchair with the sequinned cushion is a favourite of mine too.
Hope you enjoyed the tour!