At N99 recently, I was talking about my method of assigning personality points to my Sims. Some found it very helpful for their own games, so I decided to take Starr's suggestion and make a dedicated post about it here. Maybe it's something you can use in your own games or maybe you just want to sit back and marvel about just how nerdy I can get!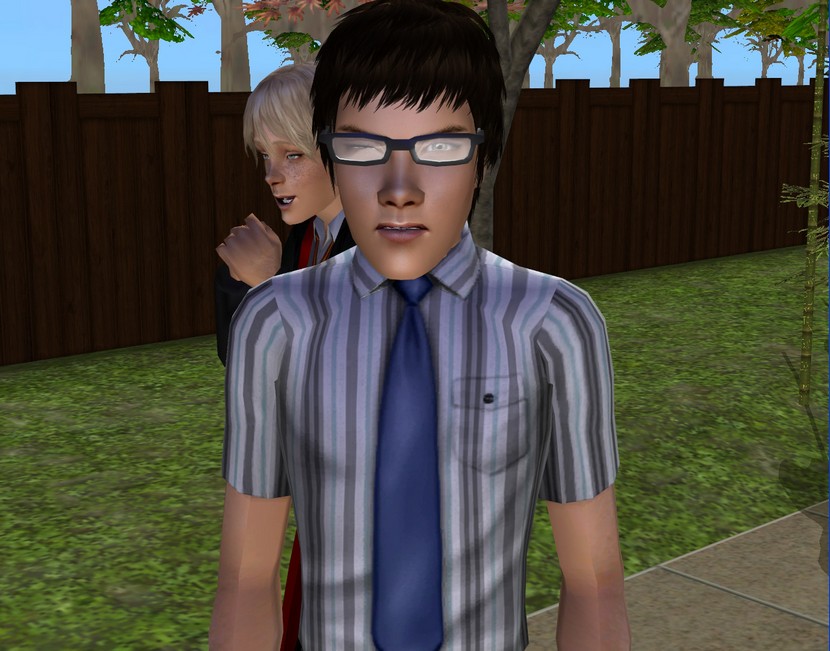 Way nerdier than this!

Before I started Sullivan, I never paid much attention to Sims' personality points (or much else about my Sims, but that's beside the point). After a generation or so in this hood though, I noticed I was getting a lot of one nice point Sims. I was under the impression that Sims' personalities were based on their parents' personalities and seeing these mean Sims were often produced by two nice parents, it didn't make sense to me.
I did a little digging and found out that the way the game assigns personality points is quite flawed. The game decides on the total number of points first (in CAS, you can only have 25 but you have may have noticed that most of your born-in-game Sims have more than this) and then distributes them among the five traits, always ending with Nice. So by that time, there are often not many points left!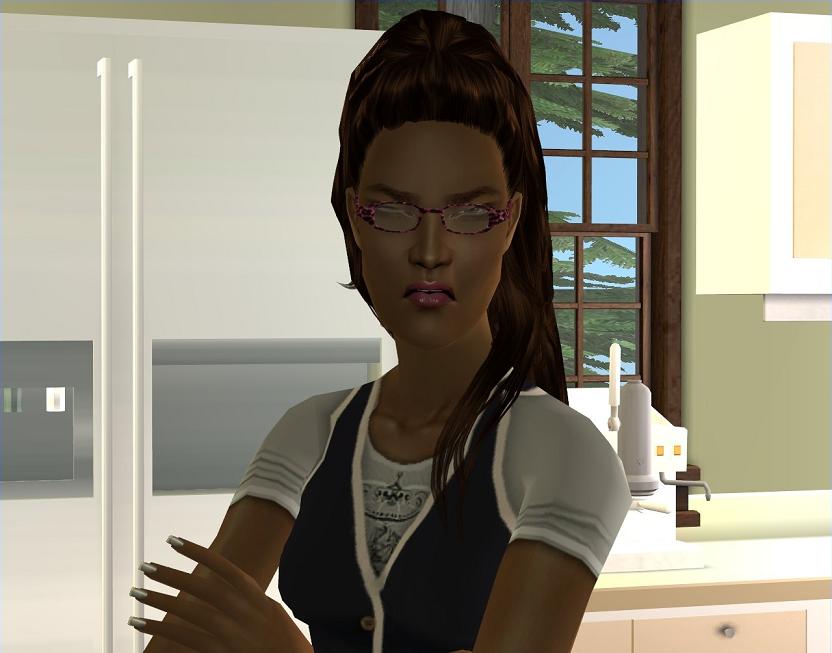 Adrienne thinks this system sucks. Because it does.
To me, this seemed like a fairly rubbish method of assigning personality points, so I devised my own system. It allows me to have Sims with varied personalities that are influenced by the personalities of their parents but still with an element of randomness thrown in. It's based on how personality points were (apparently) assigned in TS1.
To use this method, you'll need
Hook's Random Stuff
and a way to change your Sims' personality points manually. I use SimPE but you can just as easily do this in game with SimBlender or Insimenator.
For each of the five personality traits, I roll
this file
, which has four different options. The options are as follows:
Father - if I roll this, I match the baby's points in that trait to whatever the father has.
Mother - if I roll this, I match the baby's points in that trait to whatever the mother has.
Average - if I roll this, I average the mother and father's personality points and give the resulting points to the baby. So a father with two outgoing points and a mother with seven gives me a baby with 4.5 outgoing points. Round up or round down - it's up to you. SimPE lets you enter the points as decimals, so you can do that too (though it would display in game as 4).
Random - if I roll this, I usually just leave the trait with whatever wacky number of points the game has assigned. Or I roll my own random number. Or I just decide how many points I want to give. It's kind of a wild card, if you will.
This is Patience's personality:

And this is the new Baby Ashton's personality:

Seriously, every time a baby is born in my game, there is a better chance than not that it will be born with only one nice point. No matter what the personalities of his/her parents are like.
I'm going to reassign Baby Ashton's traits. I always re-do all five traits, just because I like knowing that everyone's personality has been assigned the same way. If you decide to use this method in your game, you might only want to do it on babies with wacky personalities, or clones, or only on some traits. Up to you.
Anyway, when I rolled Baby Ashton's traits, this is what I got:
Neatness:
Random
Outgoing:
Father
Active:
Average
Playful:
Random
Nice:
Mother
I'm happy with Baby Ashton's neatness, so I'm leaving it. Outgoing is now 4, over the 10 inherited from Patience and Active is now 2, the average of Rob and Patience's Active points. I'm going to leave Playful as is as well and this baby now has
plenty
of nice points - 7, just like his/her relatively nice mama! So Baby Ashton is now 7-4-2-7-7, as opposed to 7-10-1-7-1.
This only takes me a couple of minutes per baby to do and I find the results are really worth it. I'm much happier with the personalities my Sims have now. This is hopefully as clear to you as it is to me, but if not, as always please feel free to ask any questions you like!