Round 32: November 2036 (Spring)
last update/next update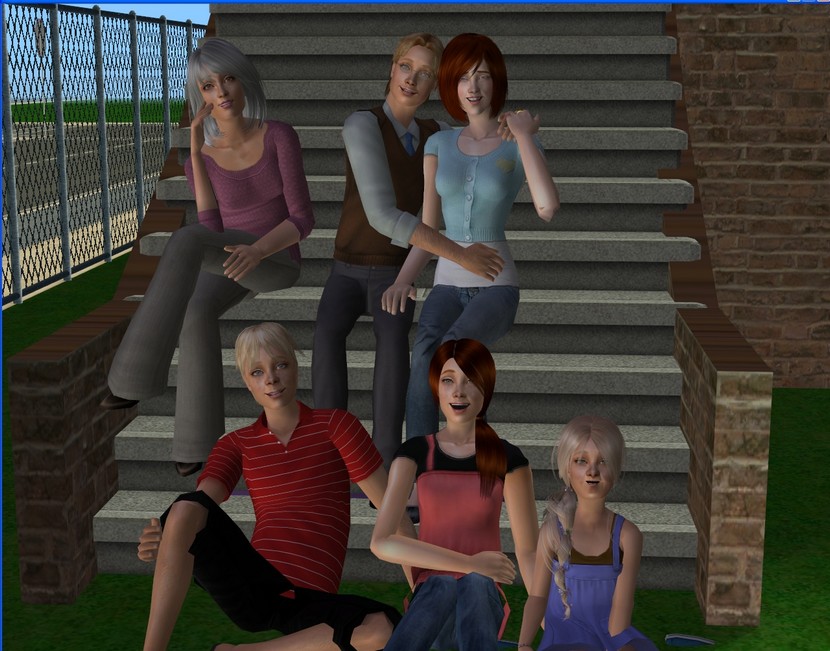 Narrated by Declan Romilly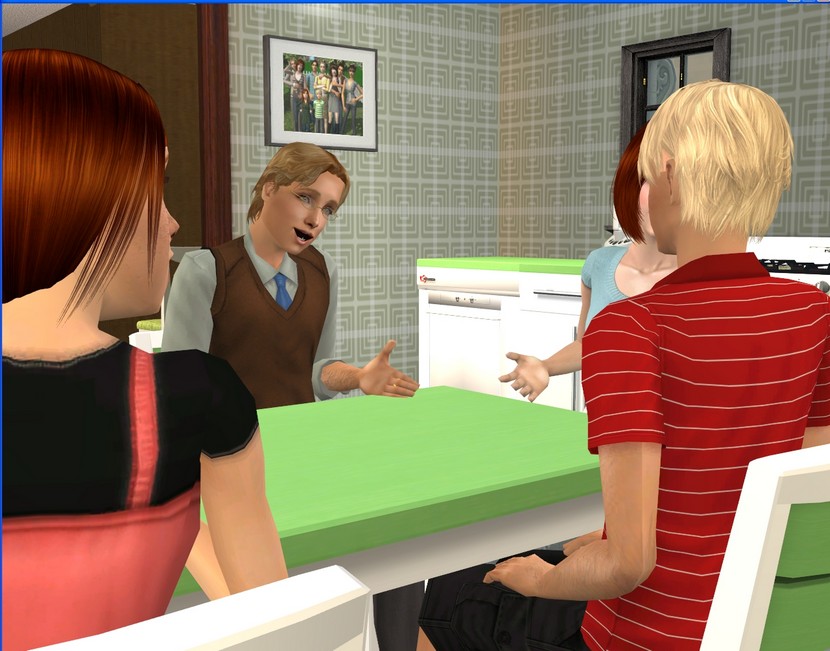 A part-time job is a non-negotiable in our family and Dad definitely made sure enough that Caitlin and I were both aware of this.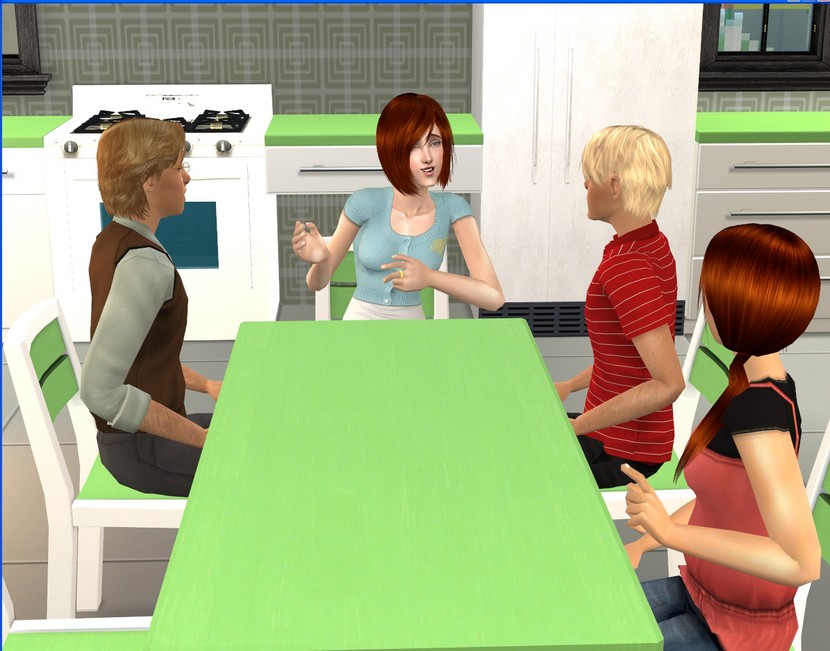 He and Mum both think it's very important that we learn how to handle money and to get experience in the workforce while we're still young.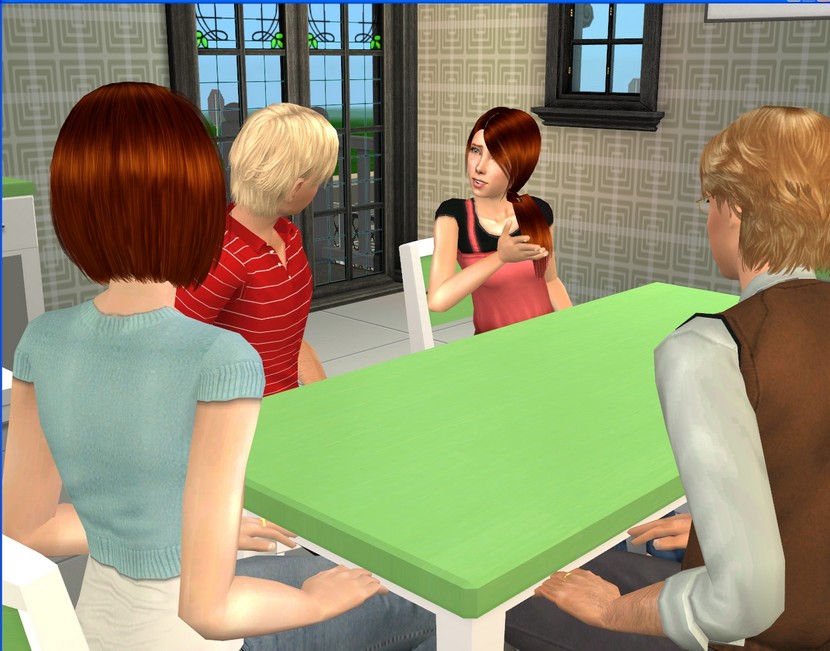 Caitlin isn't too thrilled about the idea and always screws up her nose when the topic is raised. But she has a while before she's even allowed to get a job anyway.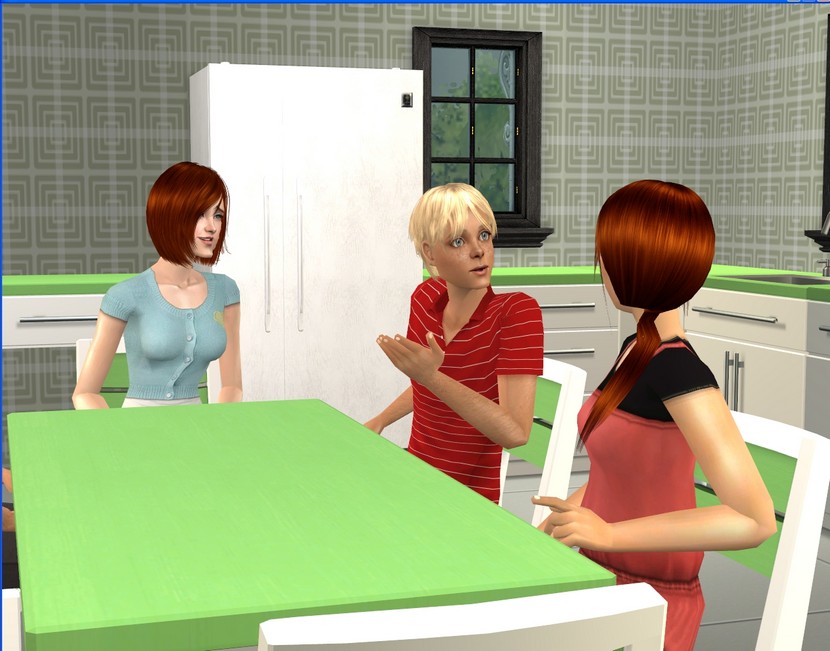 It doesn't bother me though, as I was always planning on getting a job. It will look really good on my application to Suffolk, when that time comes.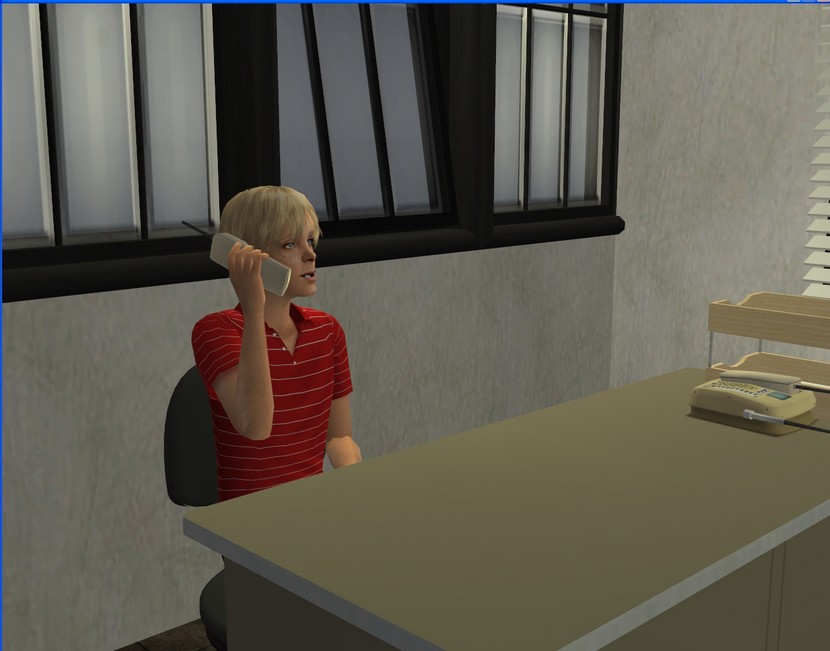 So now I work at a help line a few afternoons a week after school. It's for kids and teens, so the people who ring up are mostly around my age.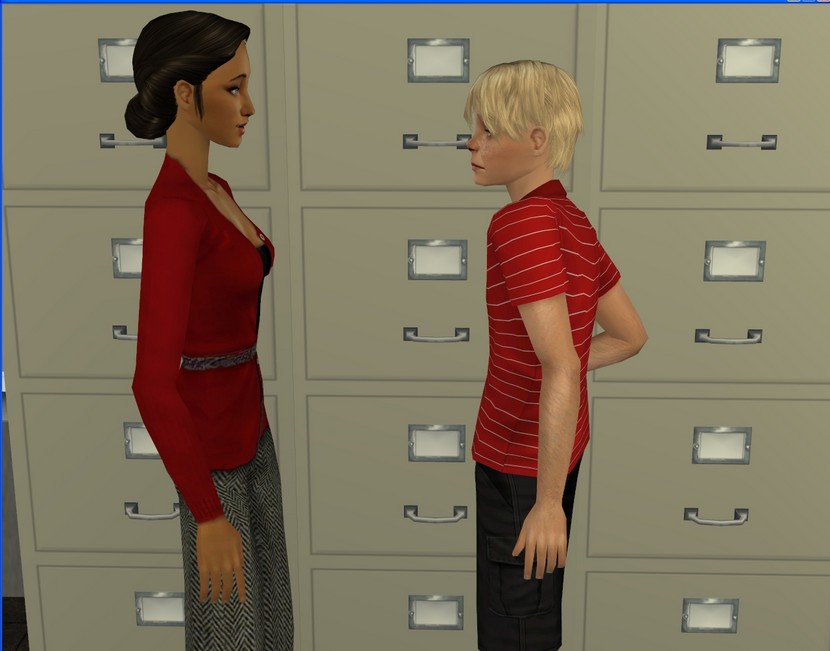 If I get a call about anything really hardcore, I have to transfer it to my supervisor, Tamara. I had some training before I started but Tamara has actual counselling qualifications.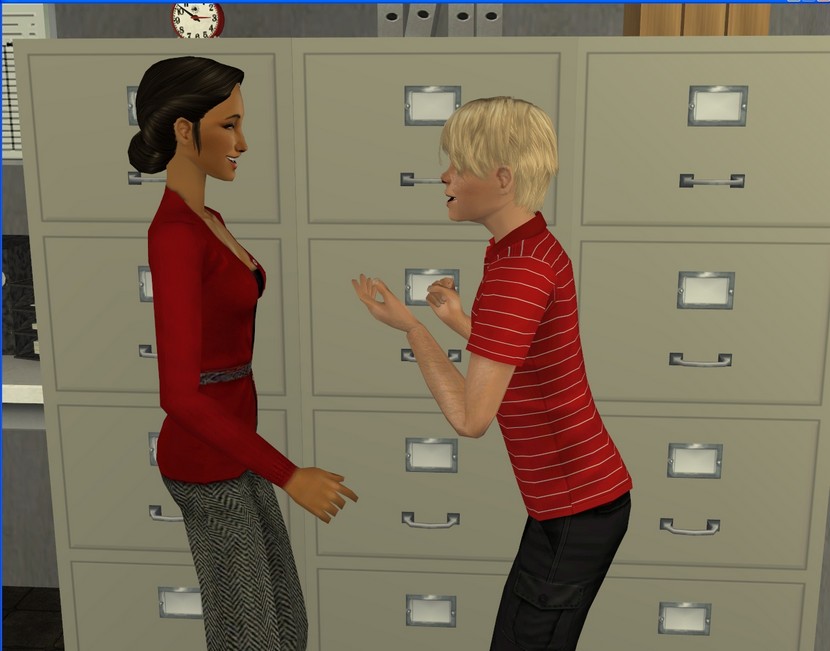 She says she's very pleased with how I'm doing though. She keeps prodding me to see if I want a career in social work once I finish college but I don't think I'd be interested in that. I've got other plans.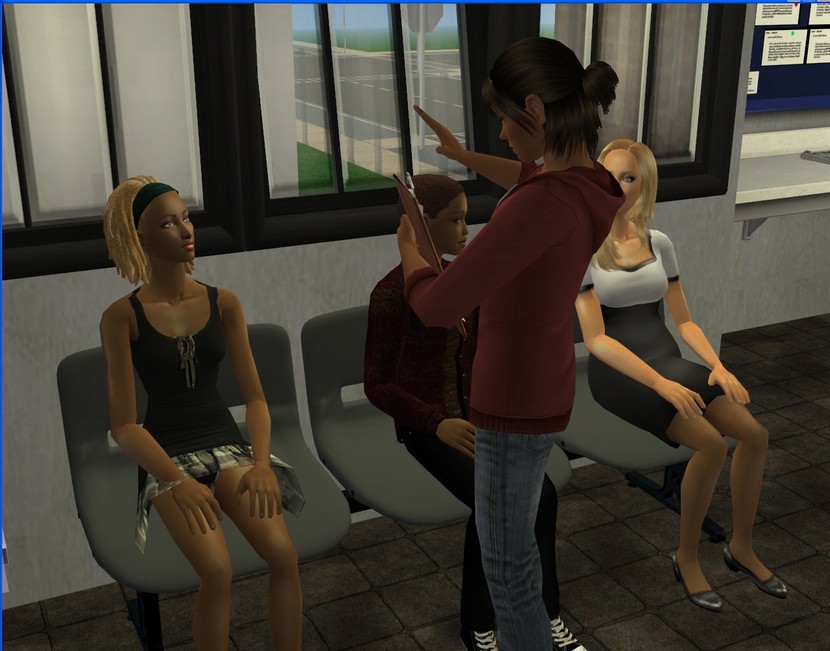 My friend Austin also works there, in a lower paid position than mine. It's his job to check people in and send them to the appropriate departments.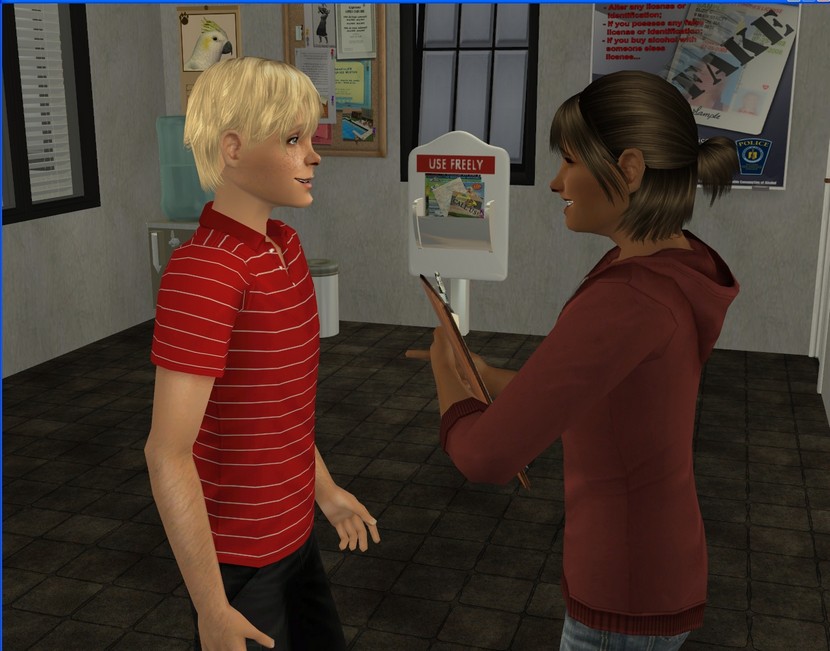 I keep telling him he should work a little harder so he can join me but he's not interested. He's content to just coast, at school and now at work too.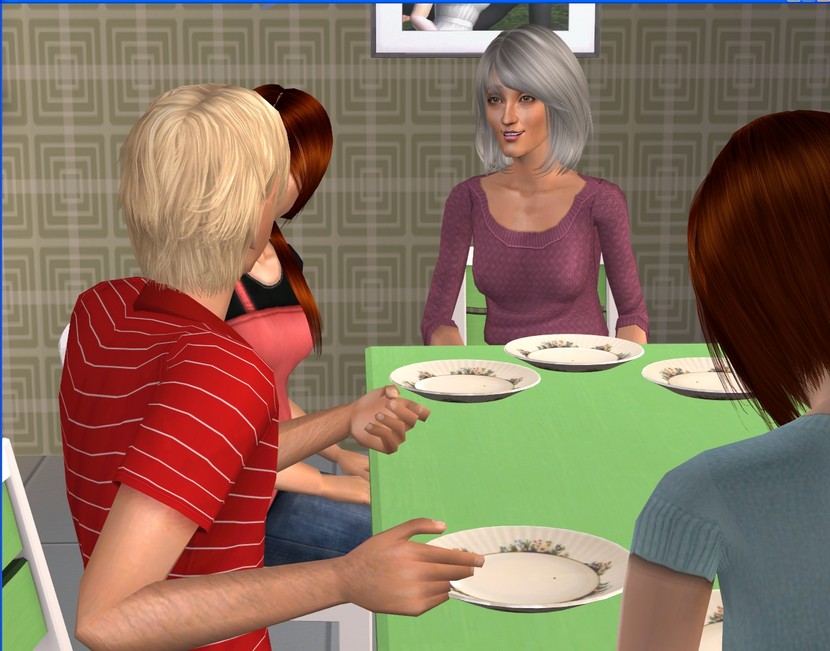 Grandma was a bit worried about me working at the social services office. It's in a not-so-great part of town and she was scared something bad would happen to me.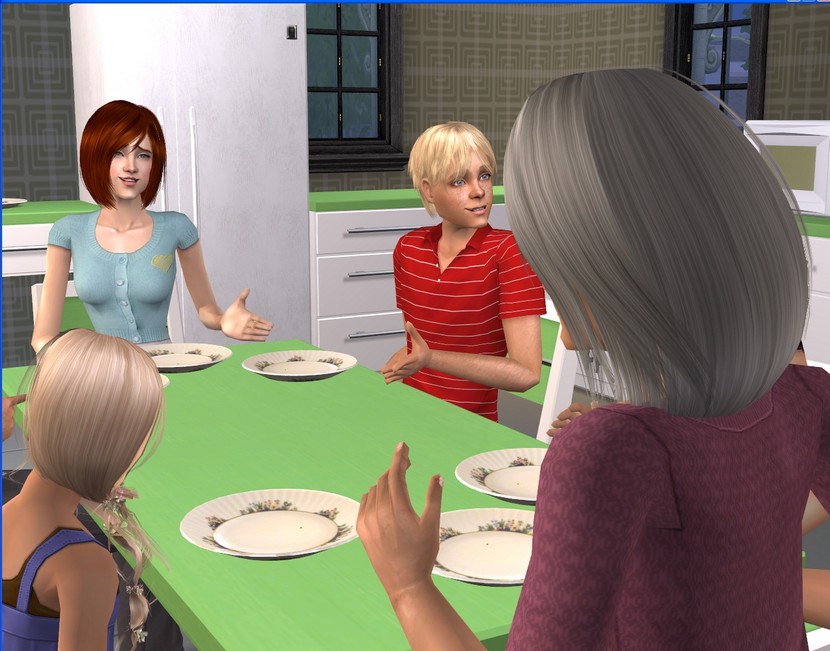 Mum put her mind at ease a bit though, when she told her the aquarium was about a block away and the area the office is in is actually not terribly bad.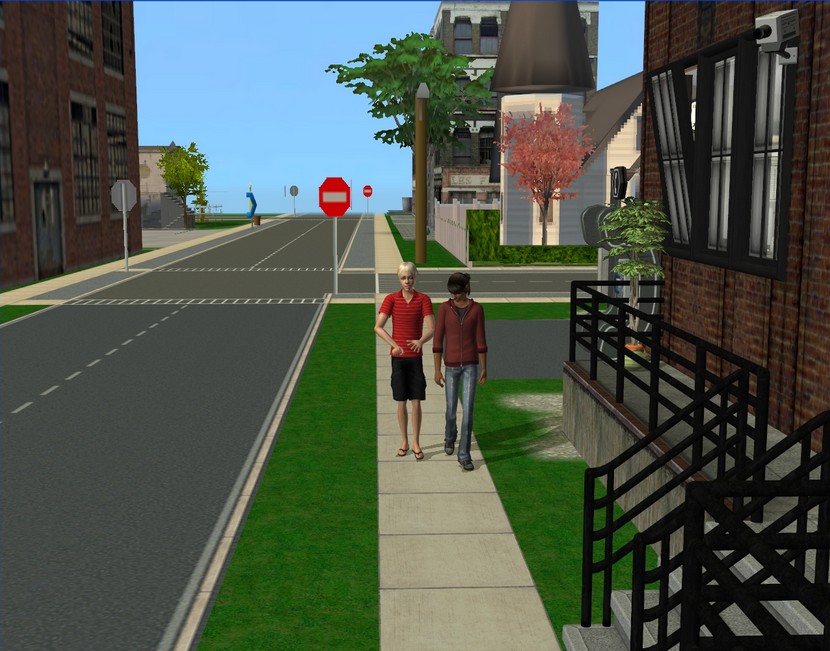 There's not much chance of anything happening to us. When we're going to work, Austin and I always walk there together.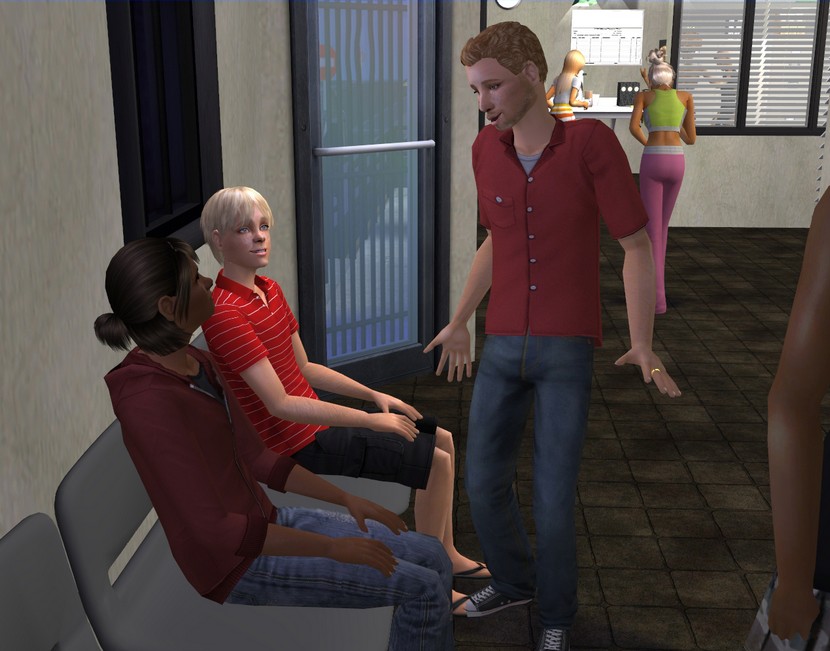 And on the way home, we don't even leave the building until Austin's dad is there. Our family doesn't have a car, so he drives us both home.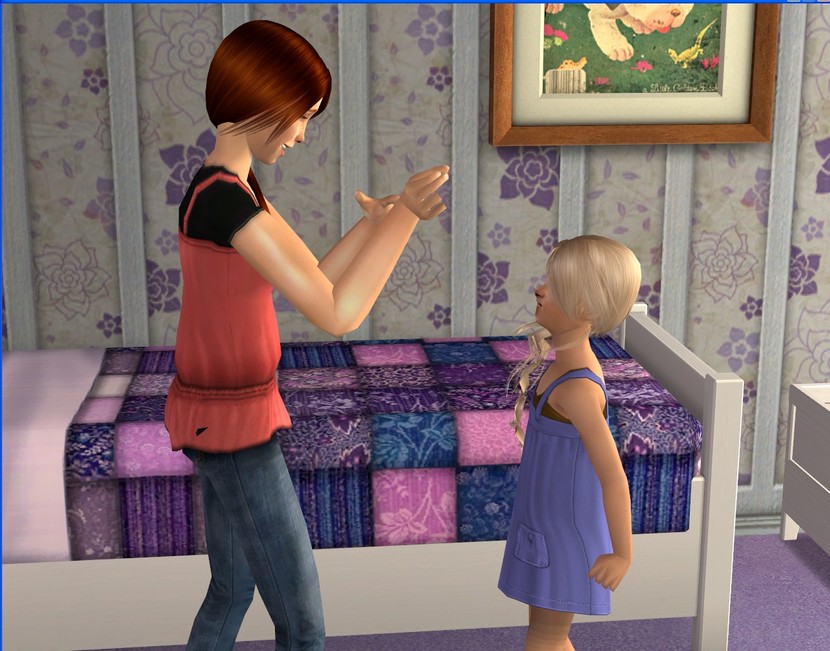 Now that I'm working, the job of entertaining Keira after school mostly falls to Caitlin.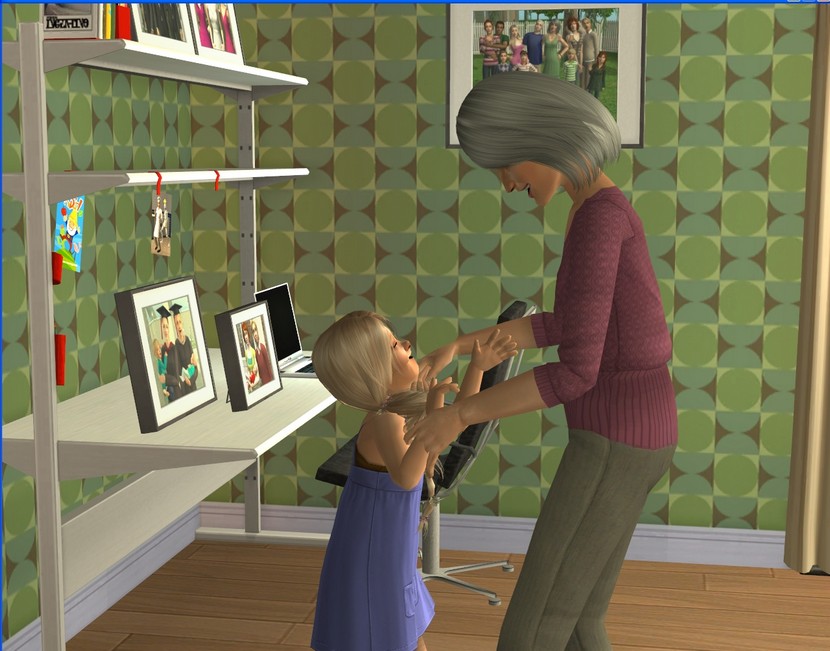 Grandma is always around but she can't get down on the floor to play with Keira like Caitlin can.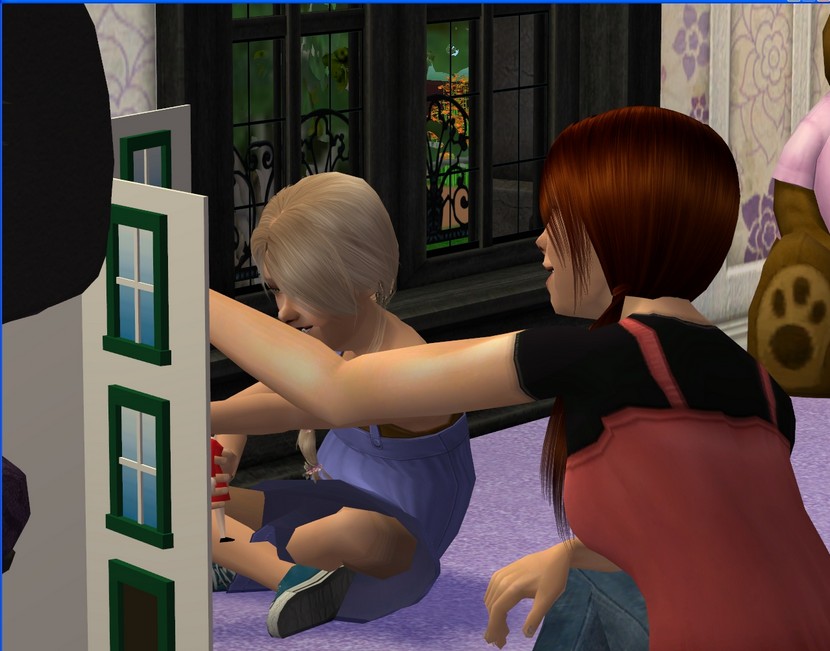 Caitlin doesn't mind much, because she and Keira get on pretty well.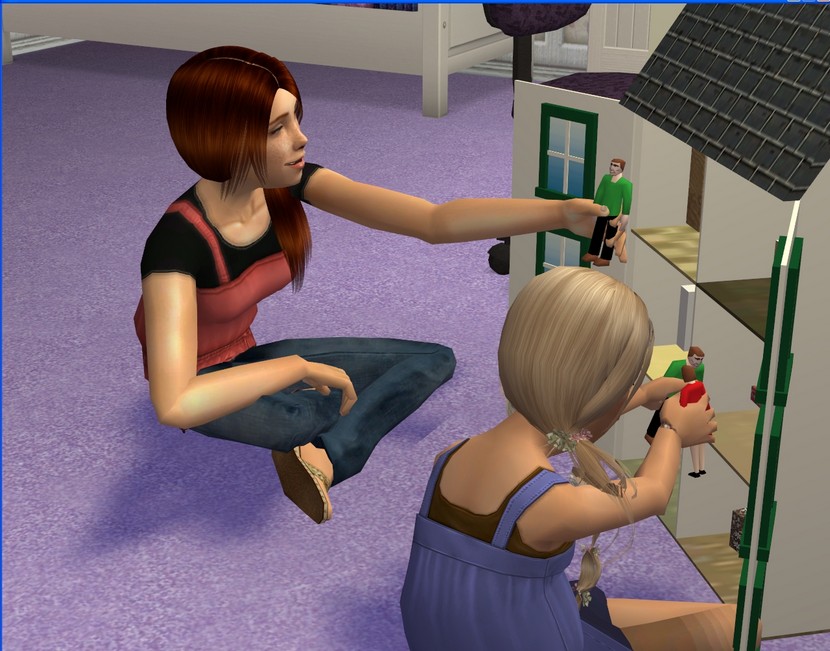 I think she secretly likes having an excuse to play dollhouse again anyway.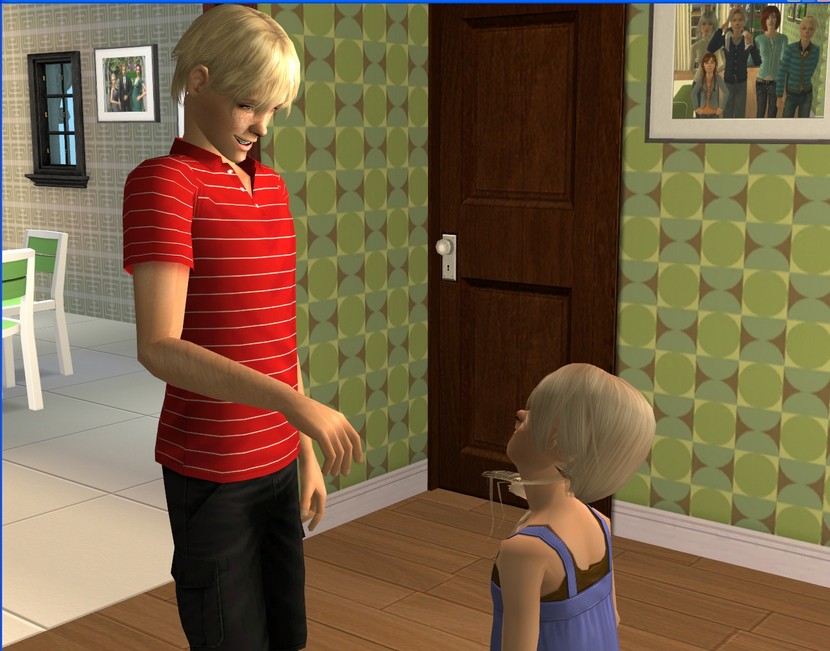 Caitlin and I both begged Mum and Dad for a younger brother or sister for years and Keira has been a lot of fun.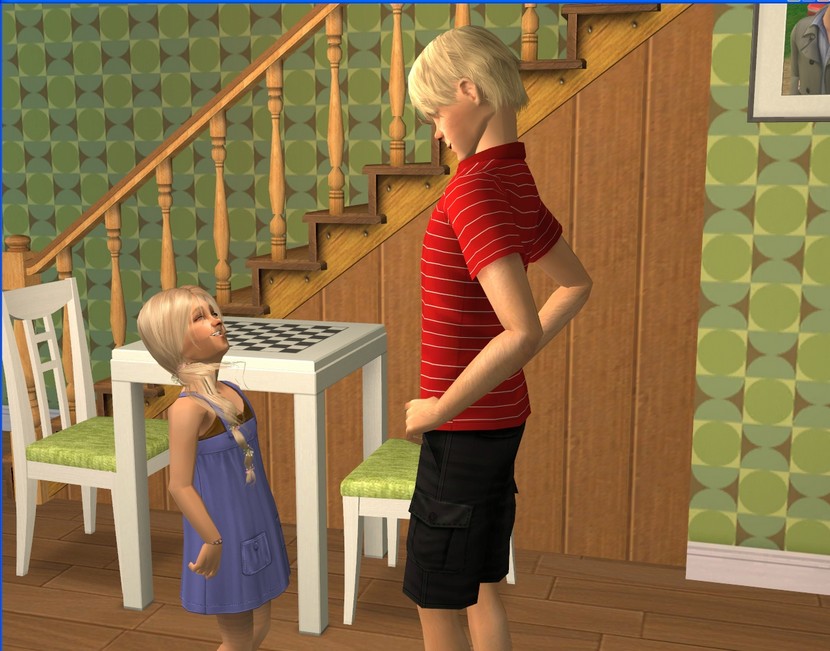 She can definitely be annoying at times but mostly, there's such a big gap between us that there's not so much to fight about.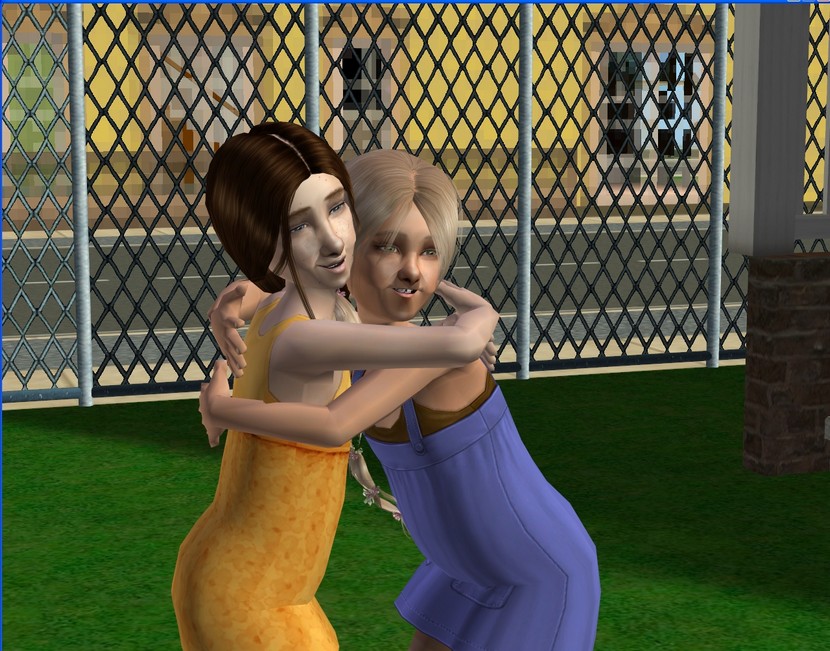 She likes Daphne way better than she likes Caitlin or me though. Whenever Daphne is over, those two are inseparable.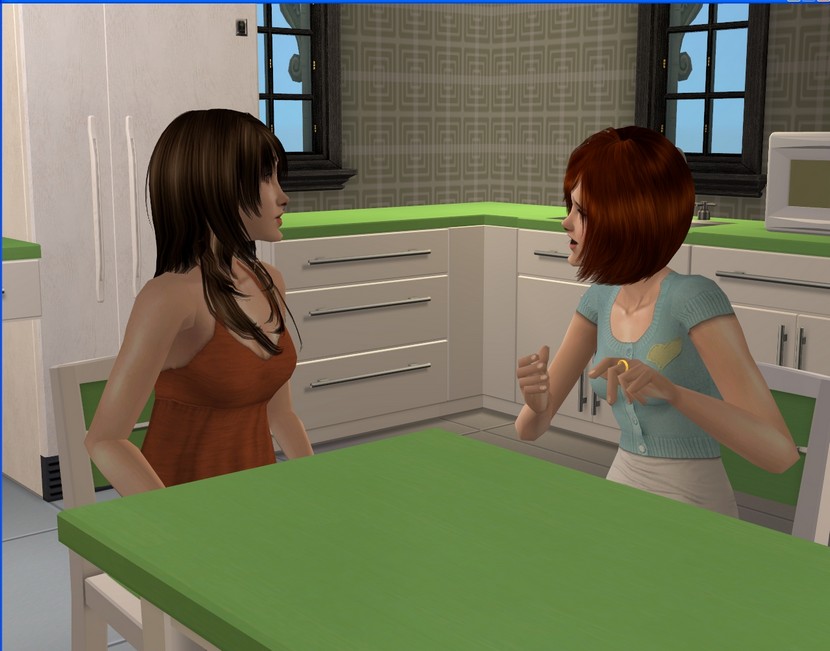 Mum was worried that because of the age gap between us and Keira, that Keira wouldn't have that close sibling relationship she has with Aunt Claudia.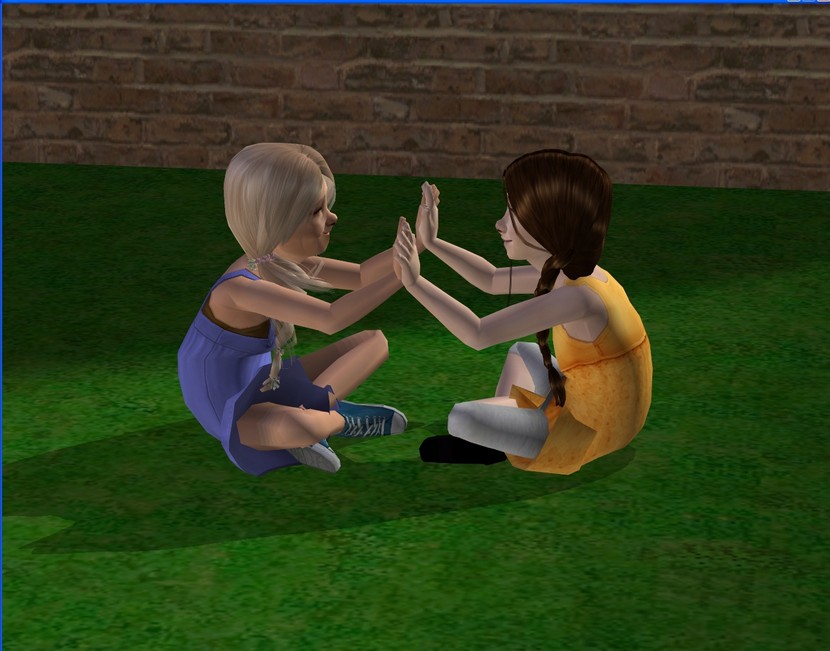 As it turns out though, Keira and Daphne are about as close as a lot of sisters are.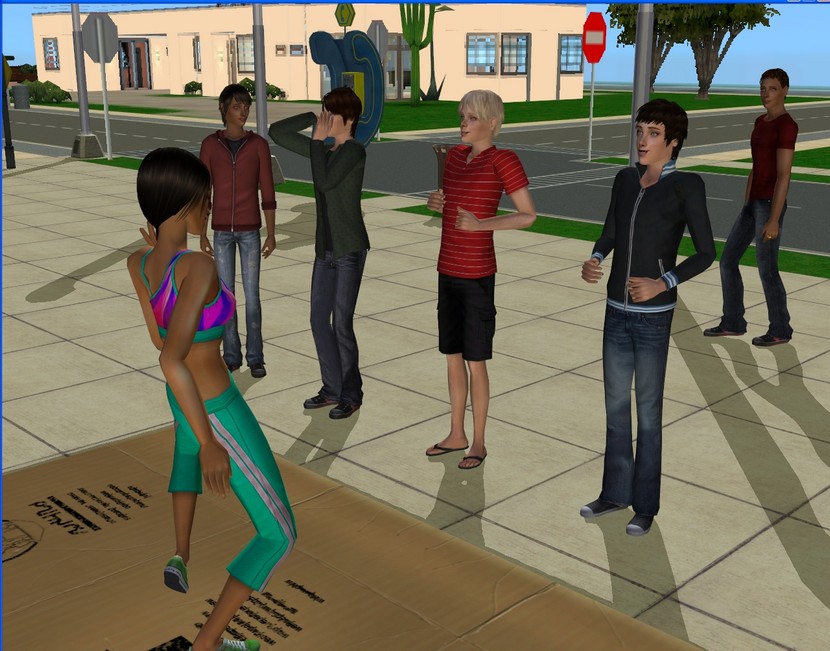 I'm close with my cousins Justin and Xavier like Keira is with Daphne. We're all in the same grade at school, so along with Austin, we've always done everything together.
The owner of the comic book store must be sick of us all by now. We're in there a lot and we browse more than we ever actually buy.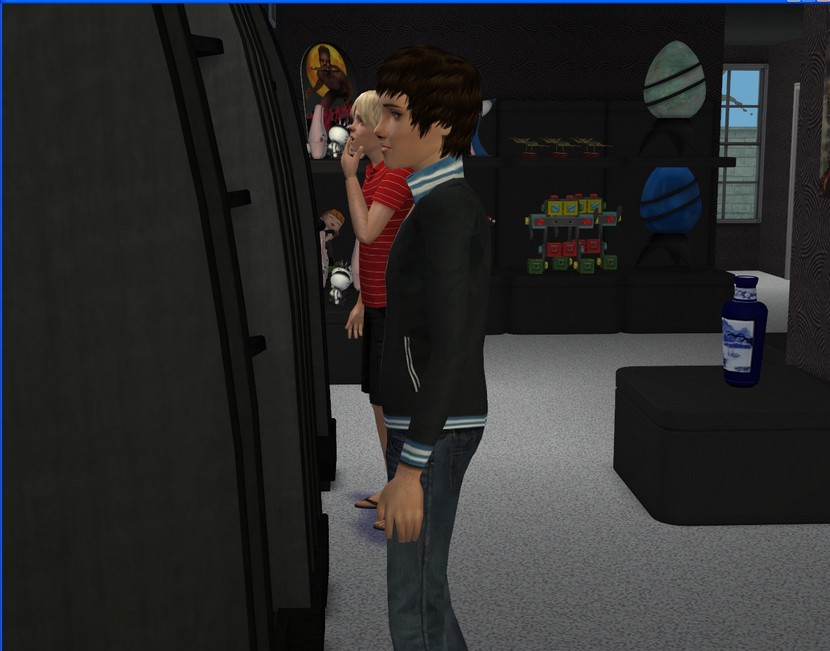 We all work but none of us make that much money, so we don't have as much to spend on comic books as we'd like.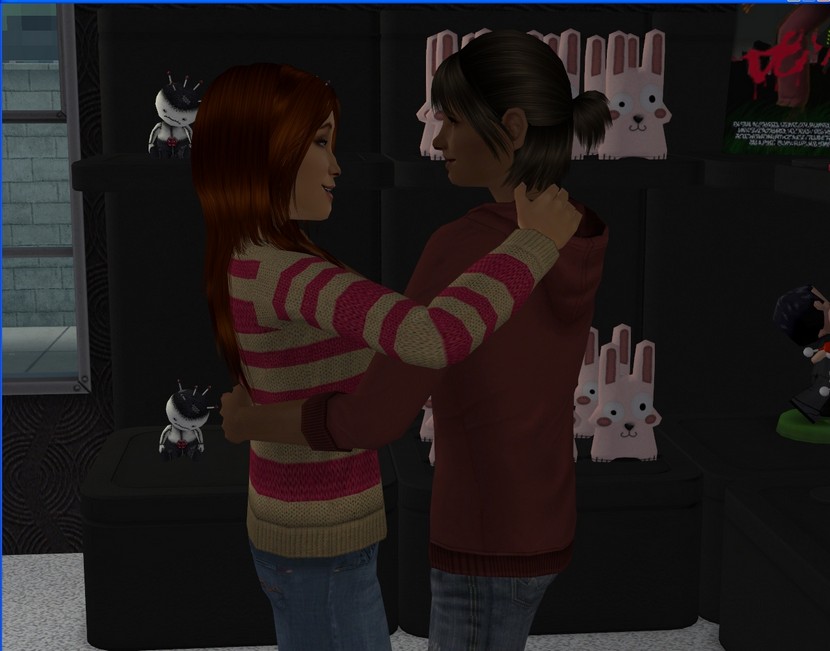 Lately, Austin's new girlfriend Violet has been around a lot too.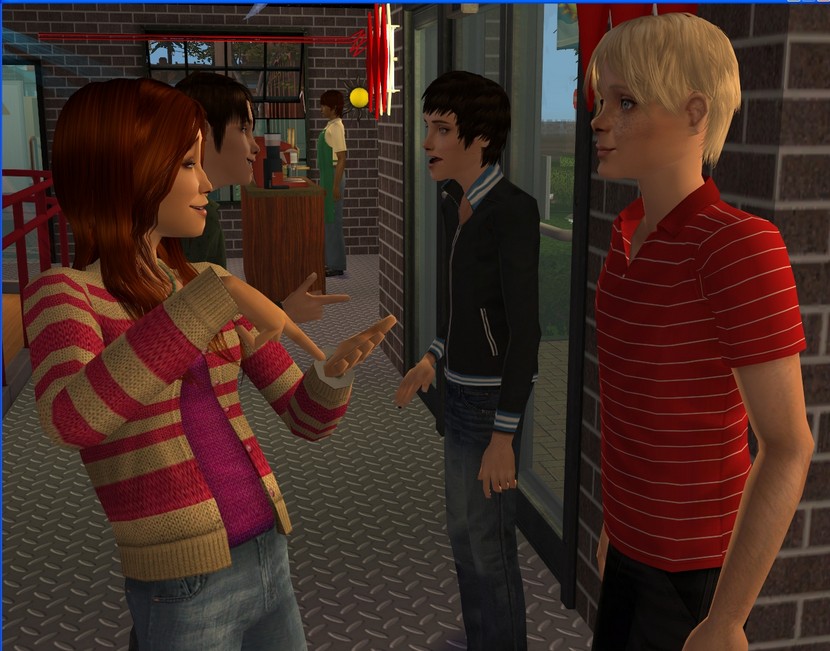 Violet is okay, I guess. She's nice enough but I don't quite get her. She's always telling these dirty jokes and I've never really found that kind of thing all that funny. She also likes fart jokes, which I also don't think are funny.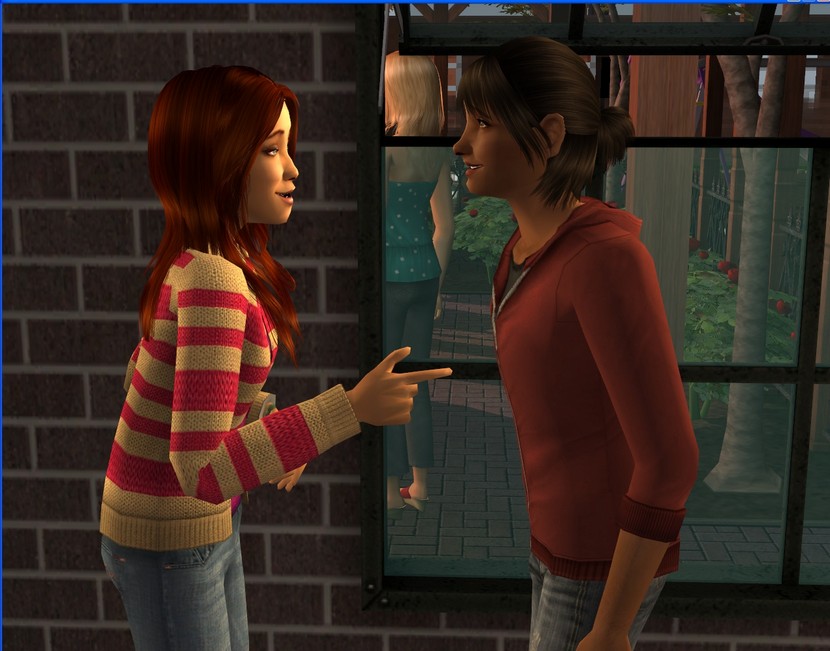 All that stuff is right up Austin's alley though and that's what counts.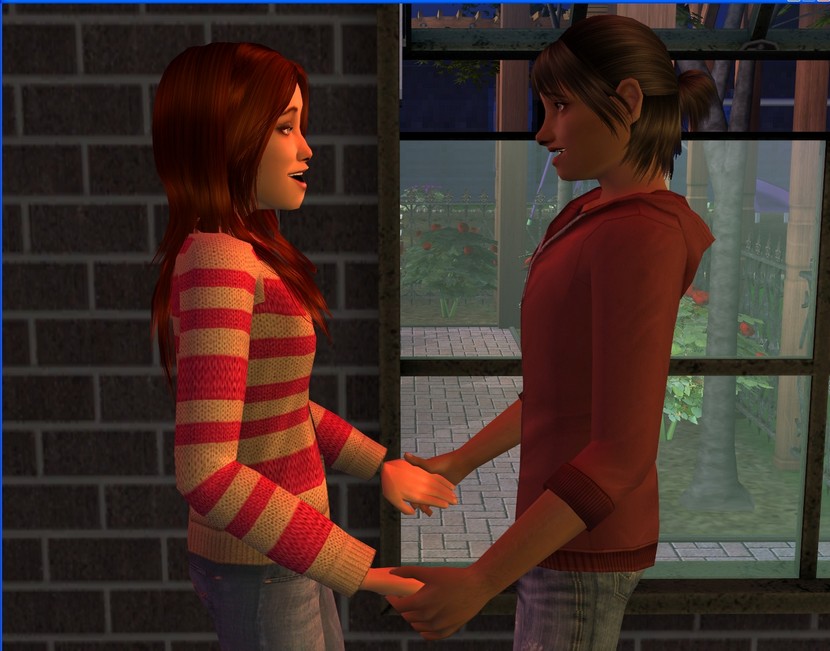 He and Violet have been together a couple of months now and I know Austin is pretty happy with her.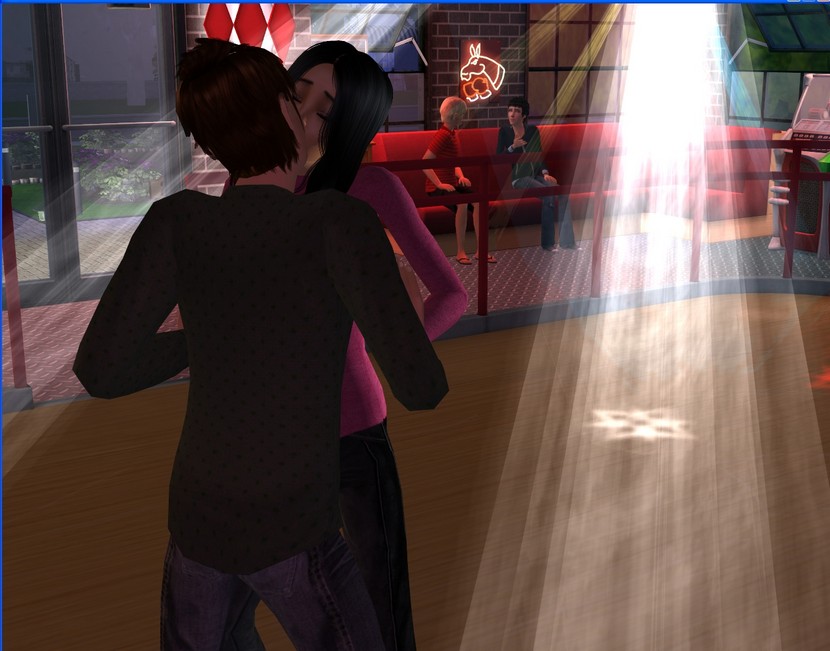 Justin has been with Louisa for about two years, which is hard to believe. It doesn't seem like it's been that long.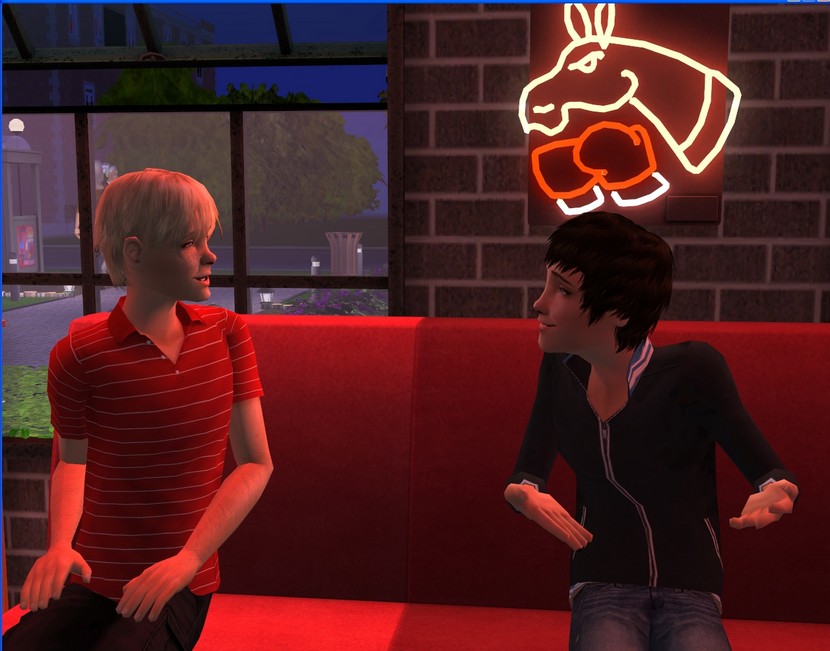 Now that Austin and Justin both have girlfriends, it means Xavier and I get ditched occasionally but I don't mind too much.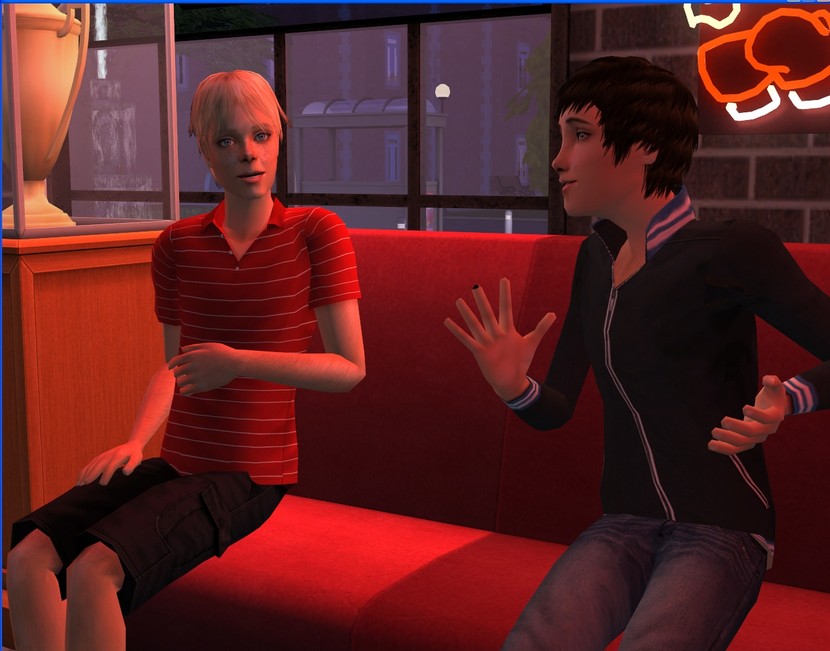 I sometimes feel a little strange that I'm the only one of us who's never had a girlfriend. I do like someone but she's with somebody else.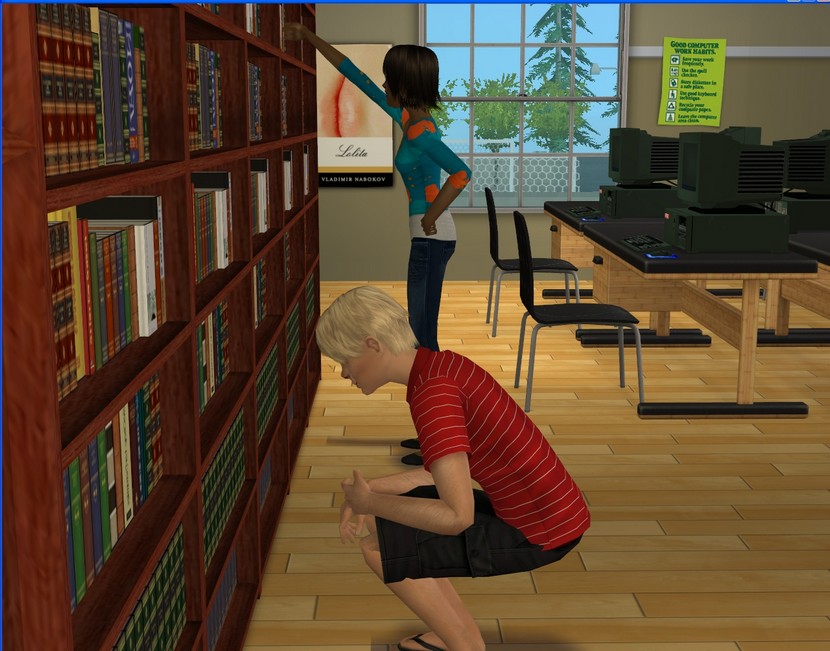 It's not Louisa either, like Austin thinks. It's Jessica. I never knew Jessica much at all until this year but we often seem to end up studying in the library at the same time lately.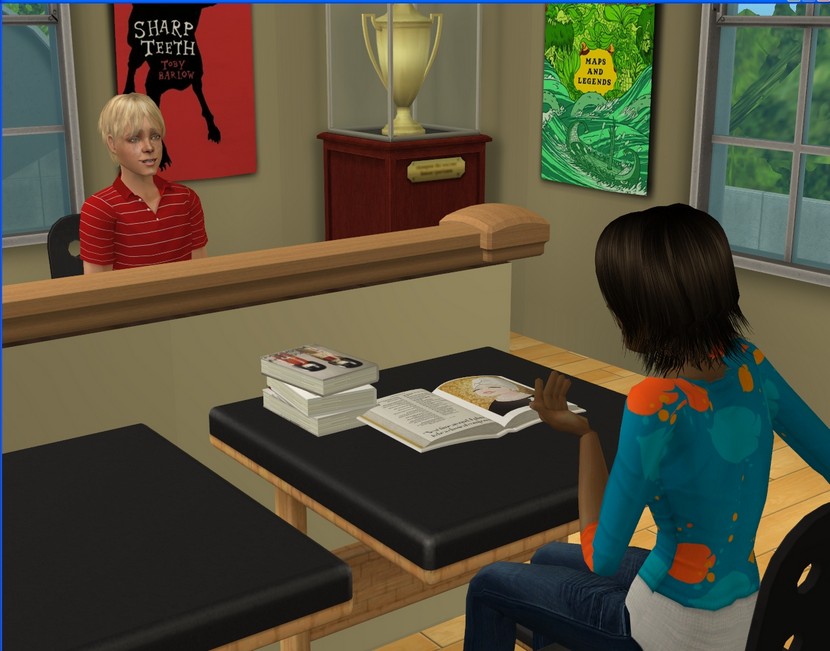 I was a little annoyed by the distraction at first but I like it now.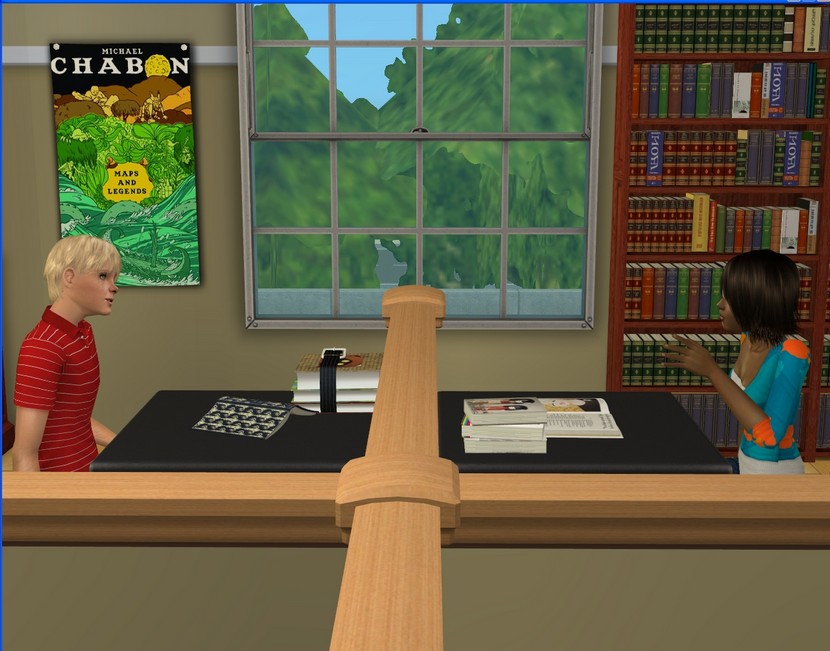 Jessica is really great to talk to. She's so smart and very sweet, which surprised me. Her best friend
Emma
is not really like that at all.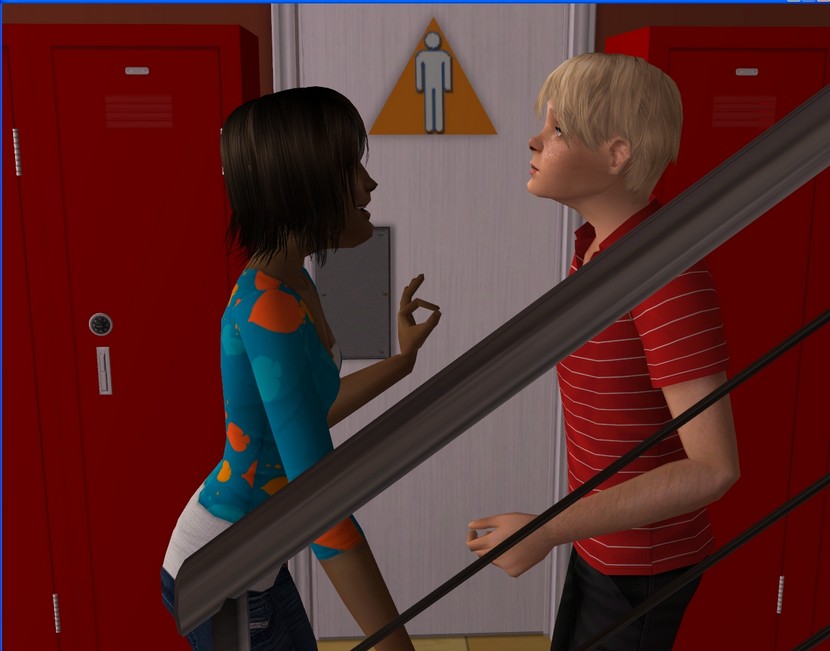 She often talks about her boyfriend,
Noah
, who's away at college, so I'm positive that this crush is completely one-sided.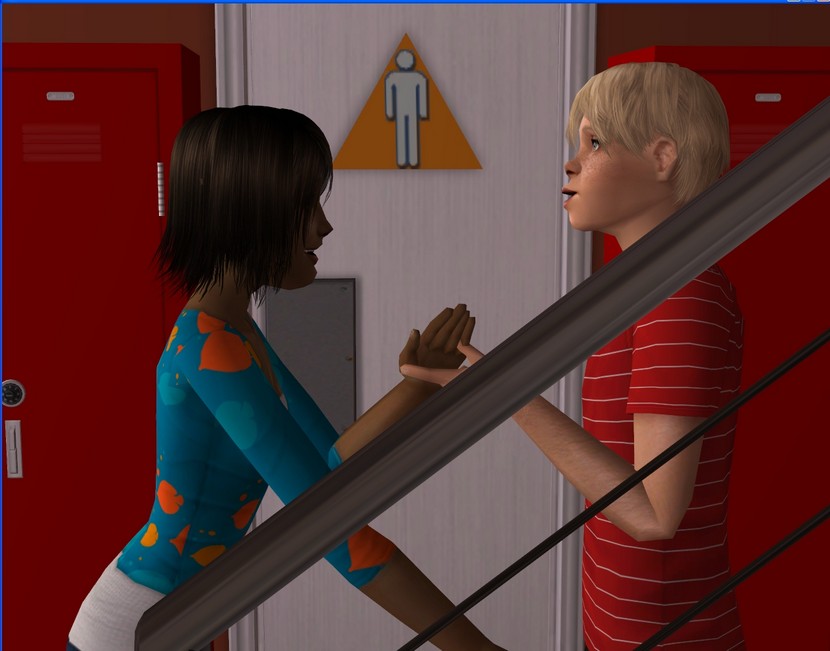 I would love to ask Jessica out sometime but there's not much I can do about that right now. I'll just have to be satisfied being friends with Jessica and maybe hold onto the distant hope that we might both be single at the same time in the future.
Notes:
Title is from Speak, See, Remember by Pavement.

First of all, don't mind the blue border around all these pics! I normally crop them out with Fast Stone but I don't know if I just forgot or if it glitched this time.

The lot where Declan works is County Social Services, made by the lovely prudencepureheart at N99 as part of last year's Share a Lot project. I couldn't remember if I'd installed the lot yet or not but was so happy to find I had. It fit right into an awkward blank space in my dodgy part of town and was pretty much perfect as is.

Oh my God, I have never had a Sim fart as much as this Violet character does! Declan is revolted by her (the Romilly kids are all neat-freaks - Caitlin is the family slob with a mere 7 neat points, lol) and Austin thinks it's hilarious!

Declan wasn't interested in dating at all until this round but he rolled the want for his first kiss and has been rolling less significant wants (flirt and date wants, mostly) for Jessica. :( She's still quite into Noah though, so any romance between Jessica and Declan is not likely at the moment.