Round 33: February 2037 (Summer)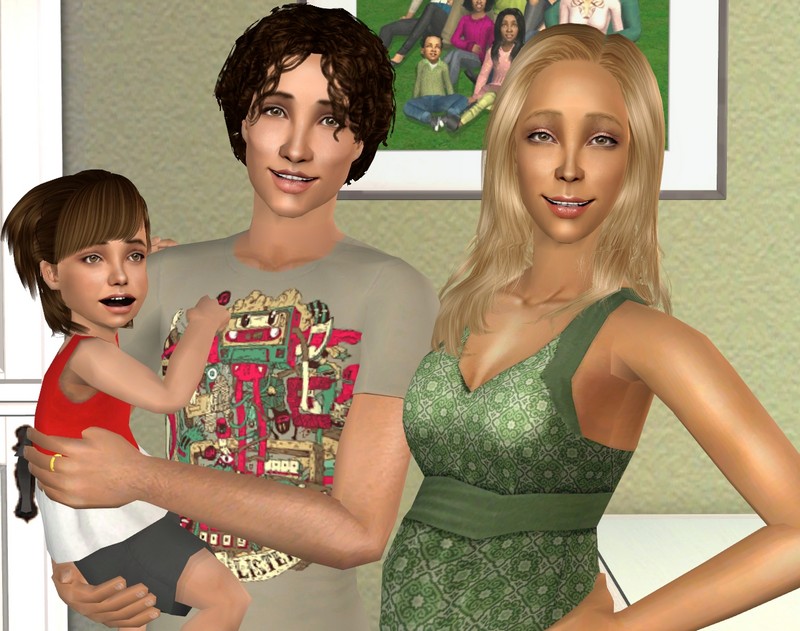 Narrated by Maia Novak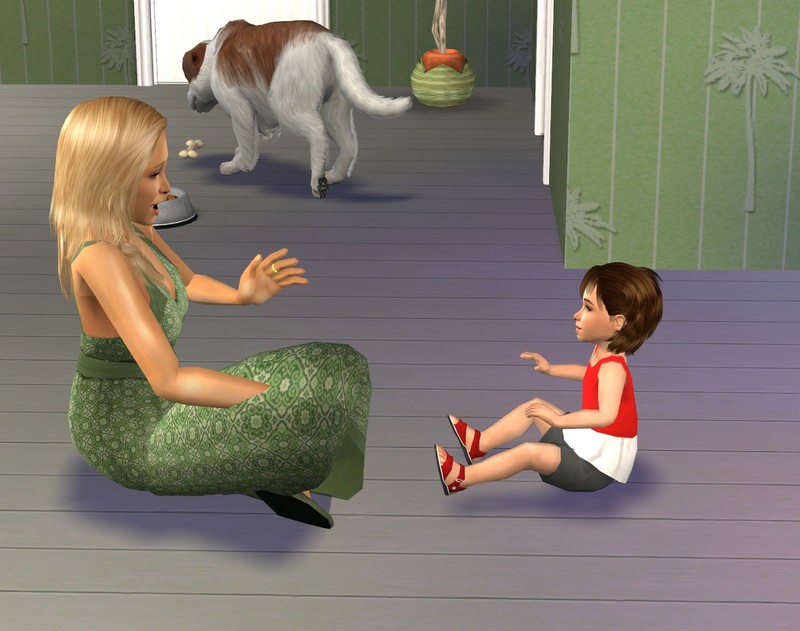 I took a whole year's maternity leave when I had Willow, so I had plenty of time at home with her.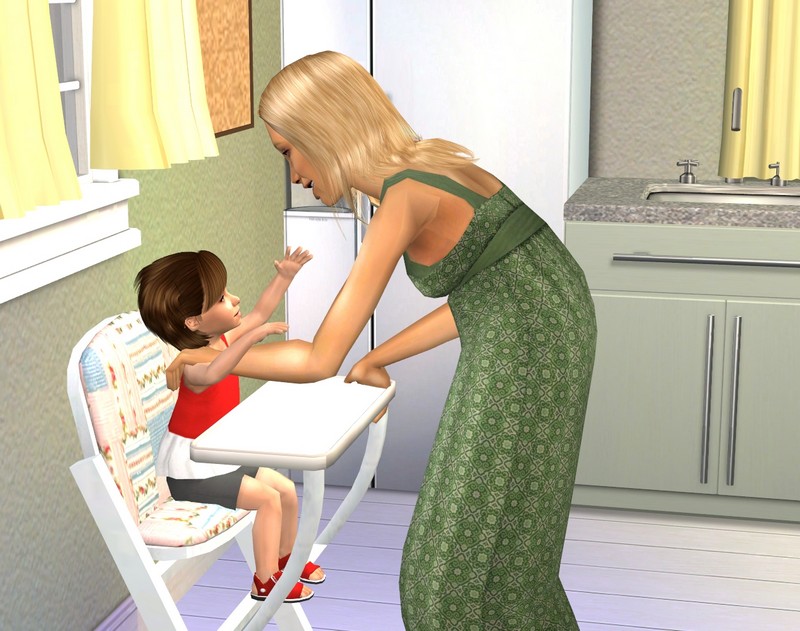 I really needed it too. I was always so unsure about motherhood, so having all that time alone with Willow made me confident that I could handle it!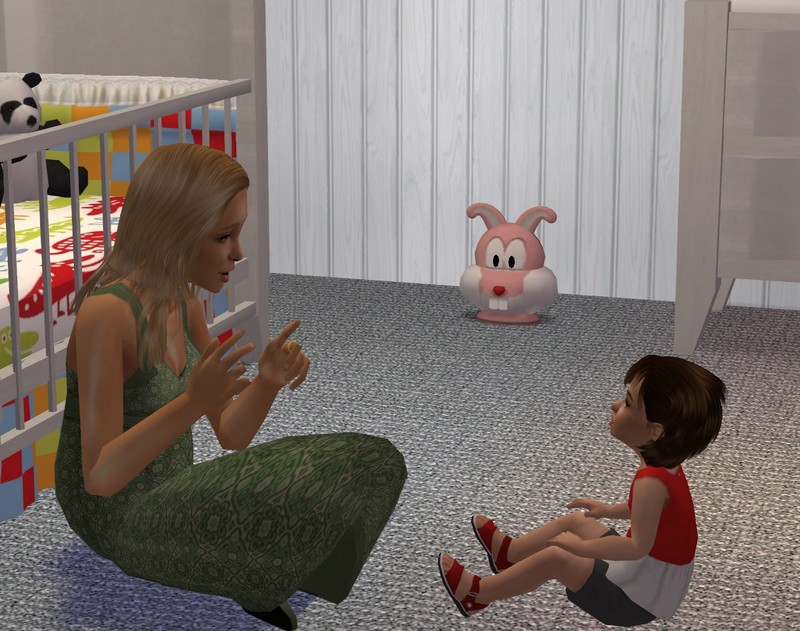 It was a huge adjustment, especially because Willow wasn't such a great sleeper in the beginning but we've done pretty well with her.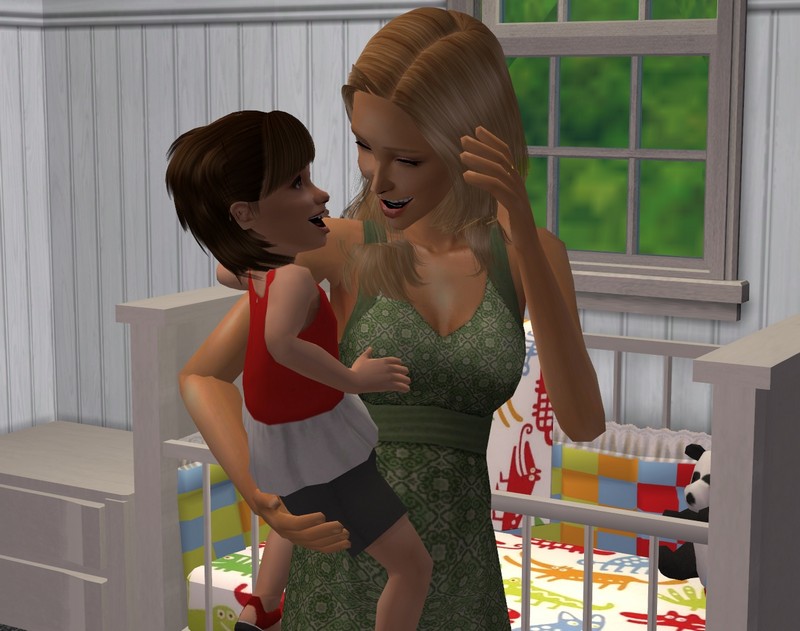 I know I'm biased but Willow is such a special little girl.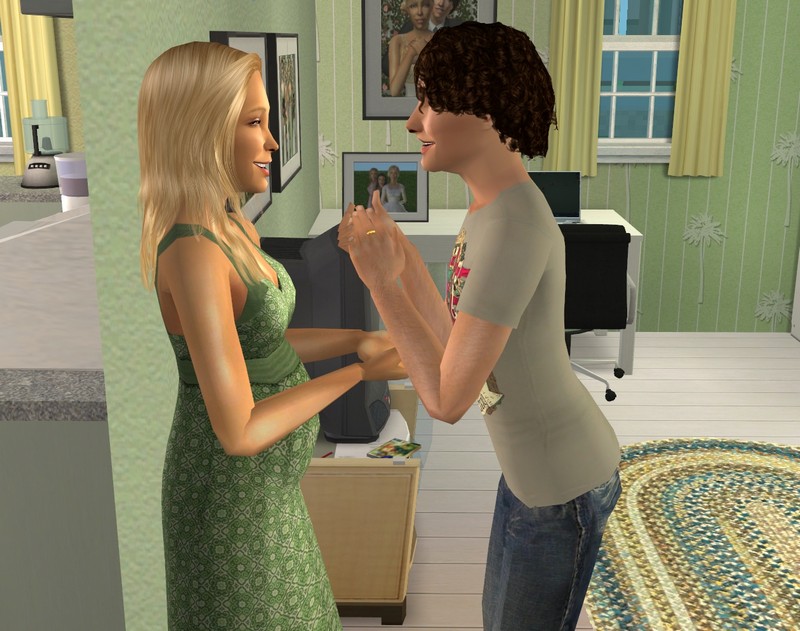 Which I guess is how Ethan talked me into trying for another one so soon. I'm due with our second child in May.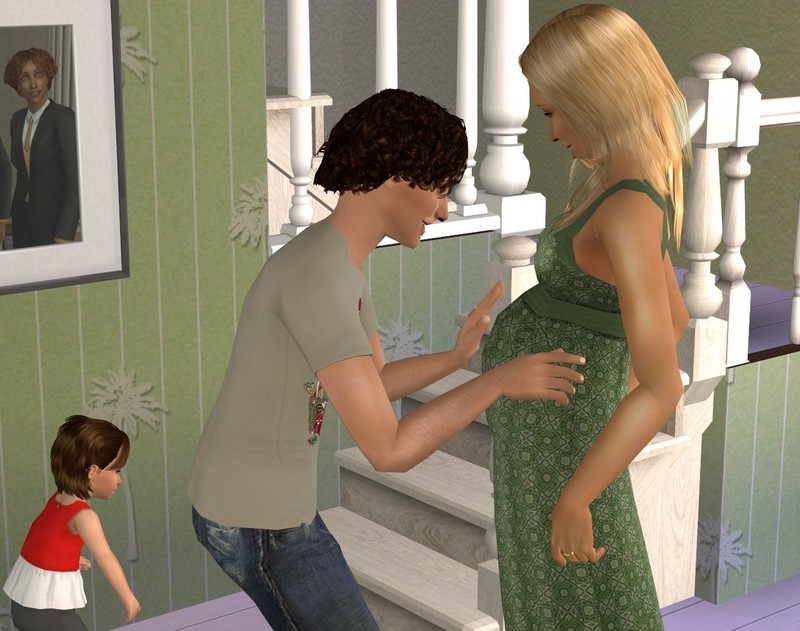 I wasn't expecting to get pregnant so fast, now that I'm a little older. Maybe I take after
Mum
, who was 45 when she had
Tessa
.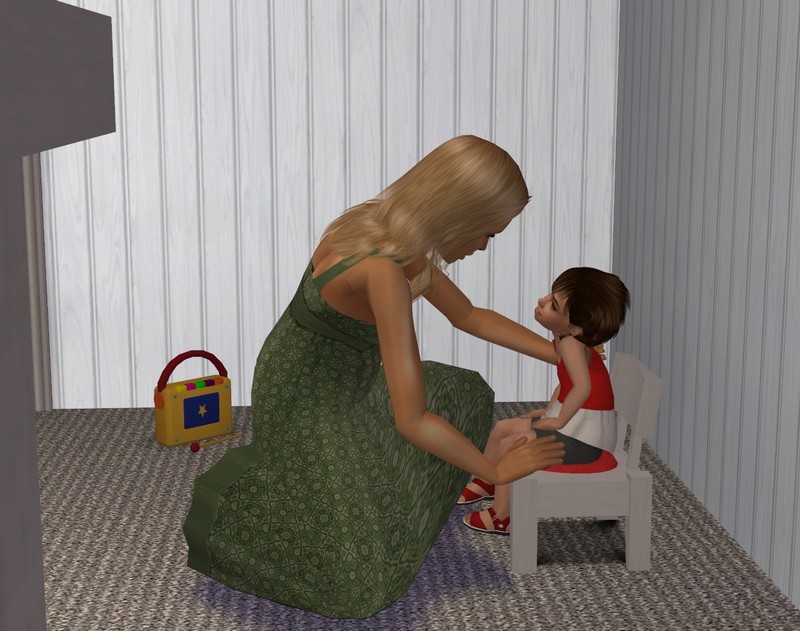 Knowing there's another little one on the way has made me desperate to get Willow potty-trained before my due date. I do not want to be dealing with two sets of nappies!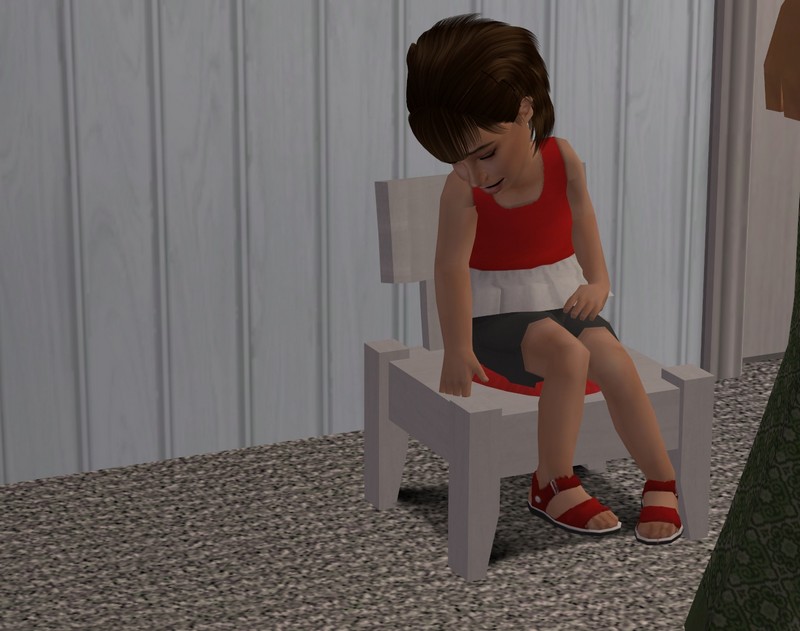 She's a bit unsure about the potty right now, but I'm hoping it "clicks" for her soon.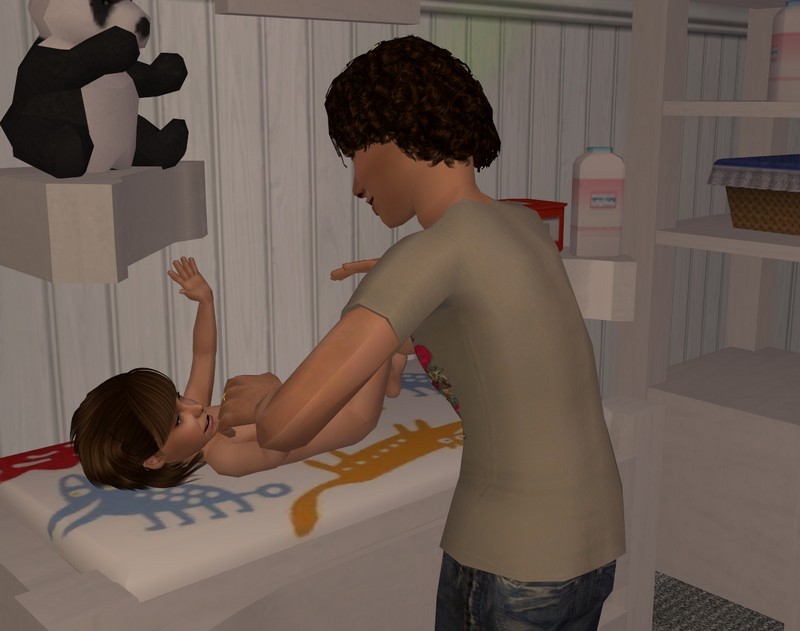 I'm lucky enough that Ethan doesn't mind being on nappy duty, or any of the other undesirable tasks of parenting. So at least it's not all left for me to do.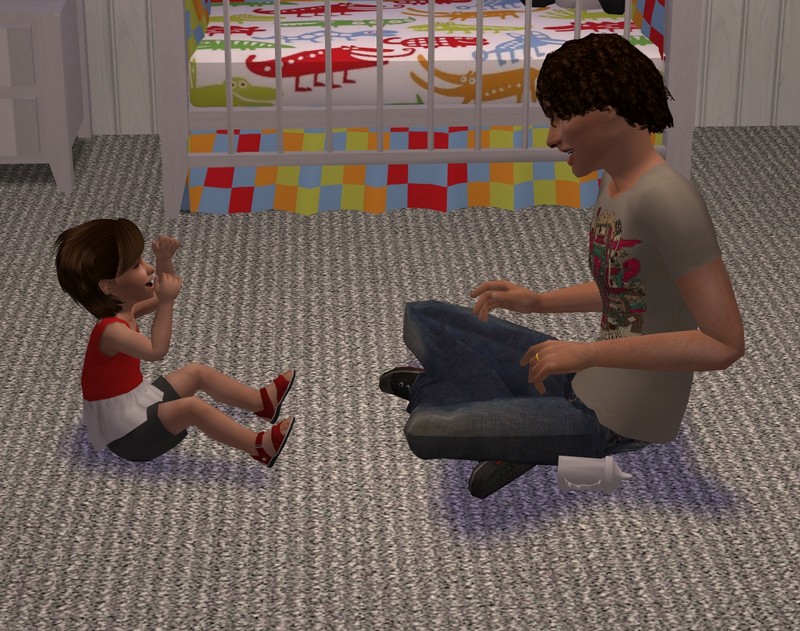 He's such a natural with Willow. I love watching them together.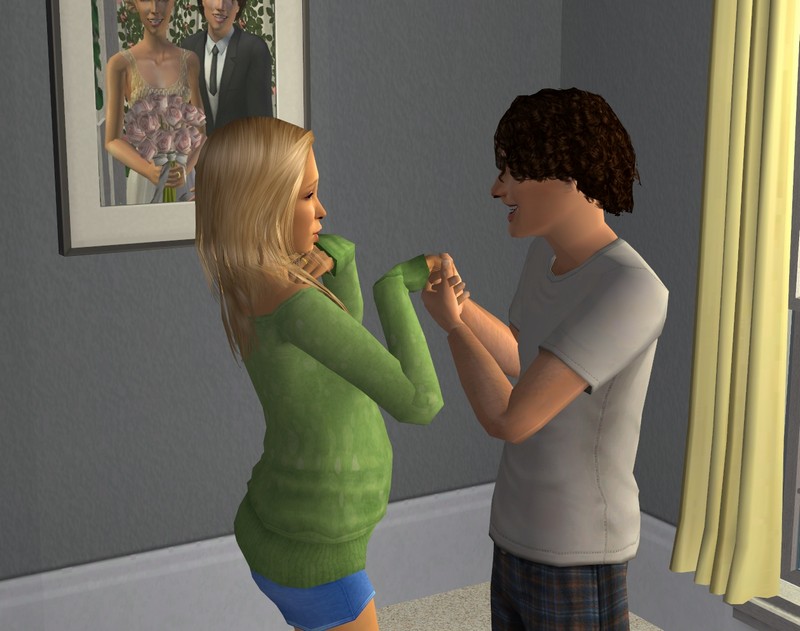 Ethan is an amazing husband too and he totally spoiled me on my birthday. I turned 35 this month, which feels a bit strange to me. I still feel like I'm barely out of my teens sometimes.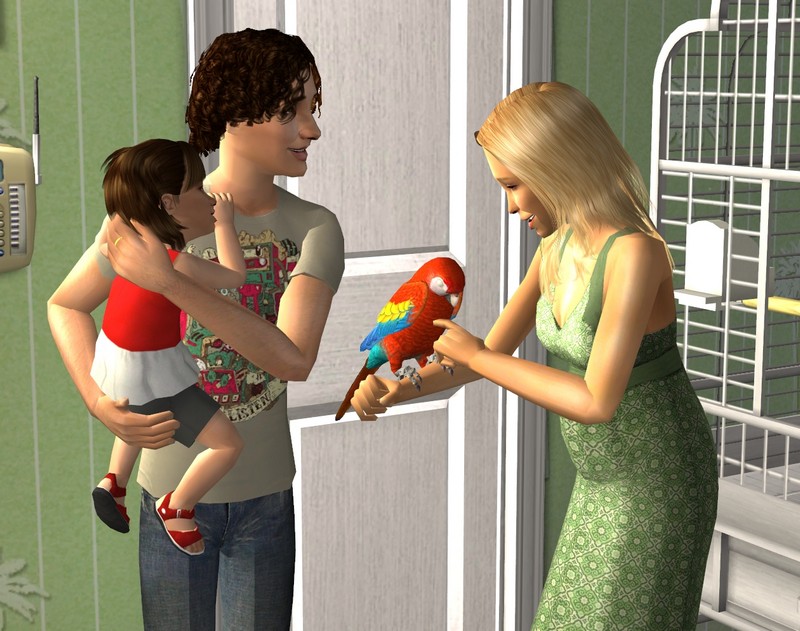 For my present, Ethan and Willow bought me a parrot, who I named Admiral.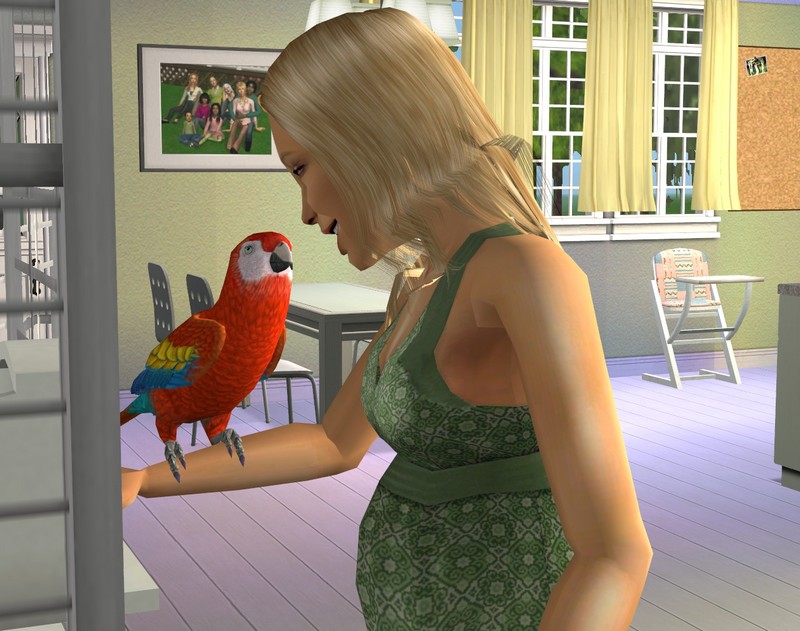 He squawks all day, which I'm sure some would find annoying. I love listening to him "talking" though.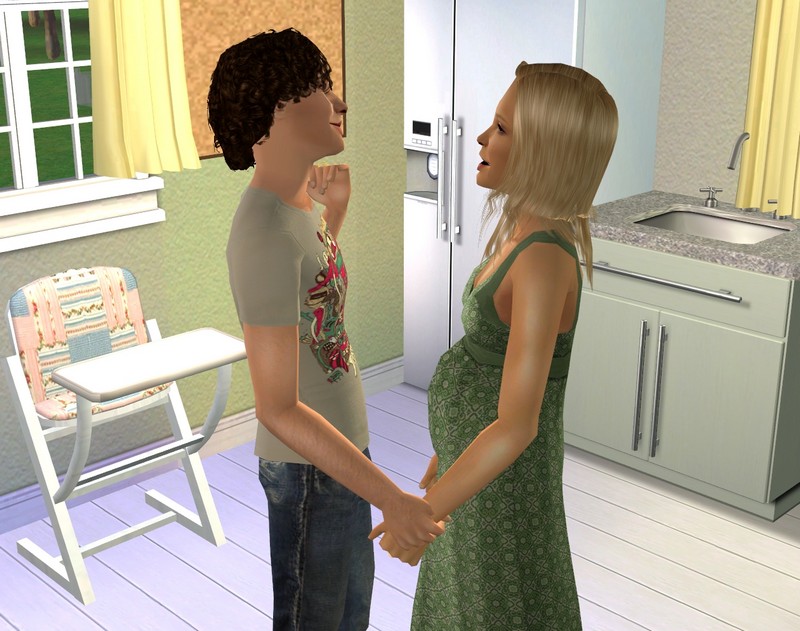 Because I know Ethan probably spent more than he should have on Admiral and the cage, I wasn't expecting to get anything else. But Ethan had other ideas; he took the day off work and took me out for a very long lunch instead.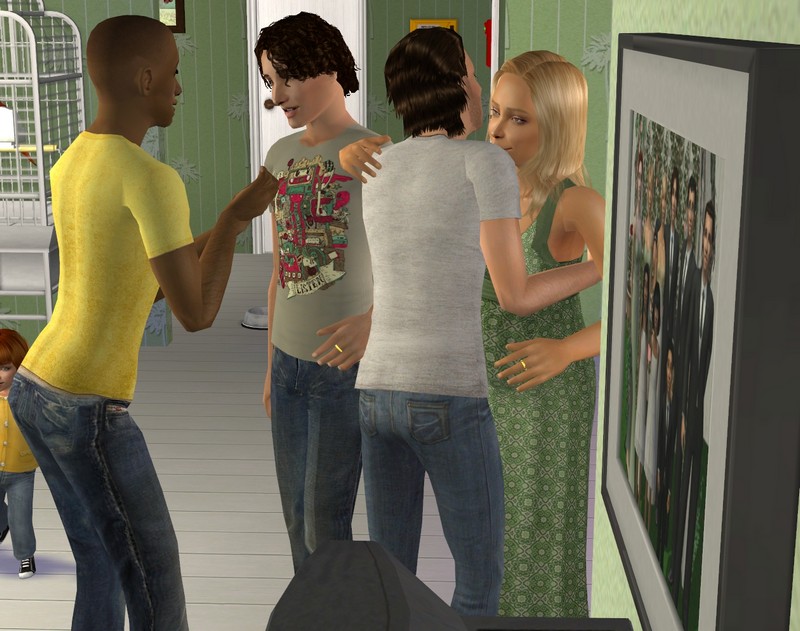 He even asked Aaron and Calvin to come over to watch Willow, which they've done for us a few times so far.
Willow adores Amy, so I knew we wouldn't need to worry about her while we were out on our date.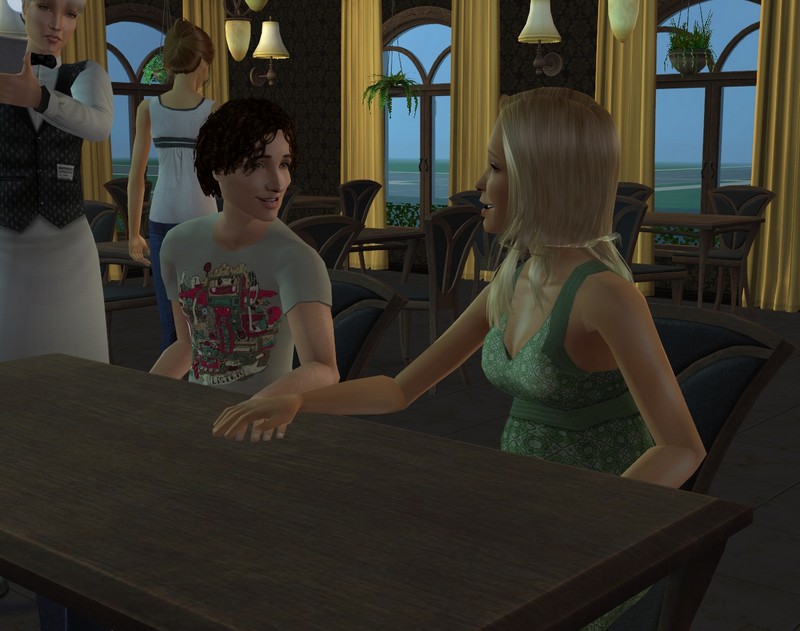 We went to a restaurant not too far from our house. It was decorated in a botanical theme - right up both our alleys!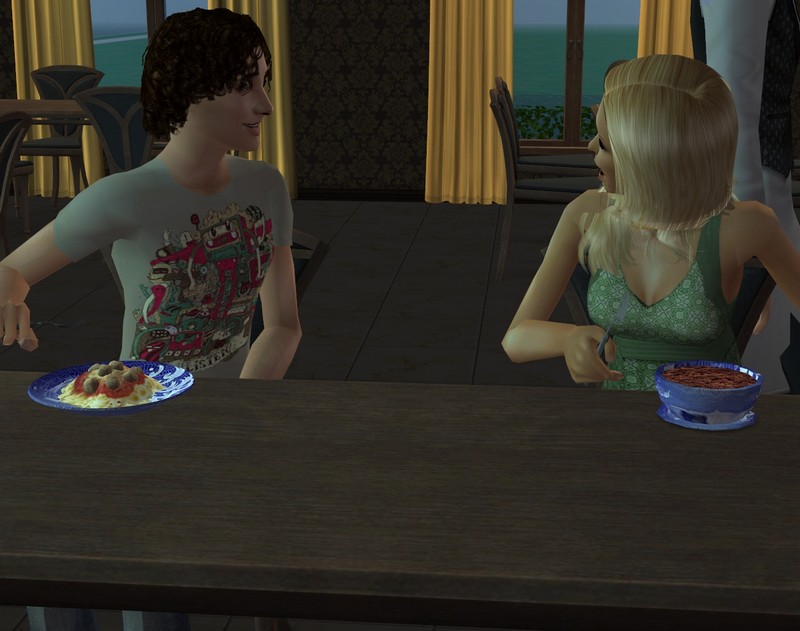 The food was nothing fancy but very tasty anyway. But really, just spending time with Ethan was what I enjoyed the most.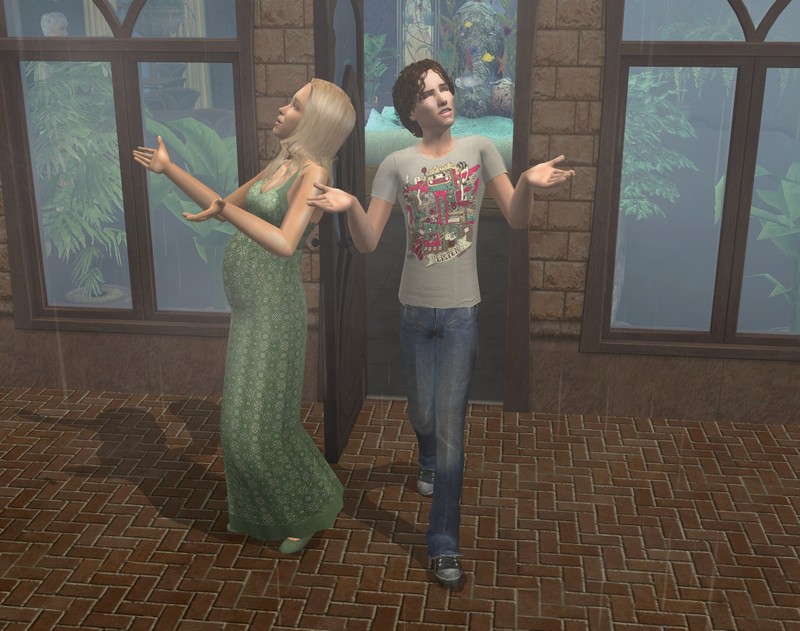 Ethan had planned to take me for a walk in the park across the road but the rain put a stop to that!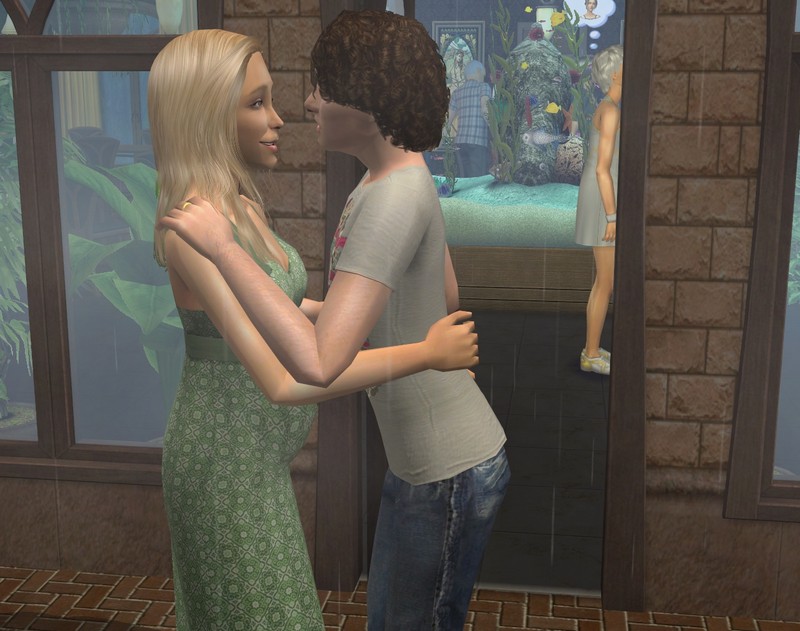 But we had so much fun anyway. It had been a long time since we'd been on a date. After this baby arrives, it might be a while before we get to go out again, so I'm glad we took advantage while we could.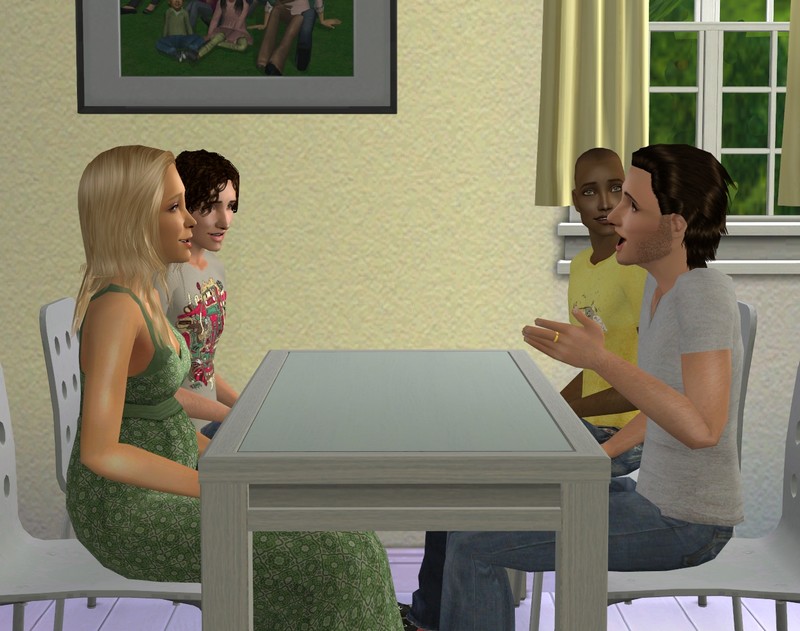 When we got back, Aaron and Calvin hung around a bit to tell us about their upcoming adoption. They're hoping to adopt an infant this time. It would be fantastic if it happened this year.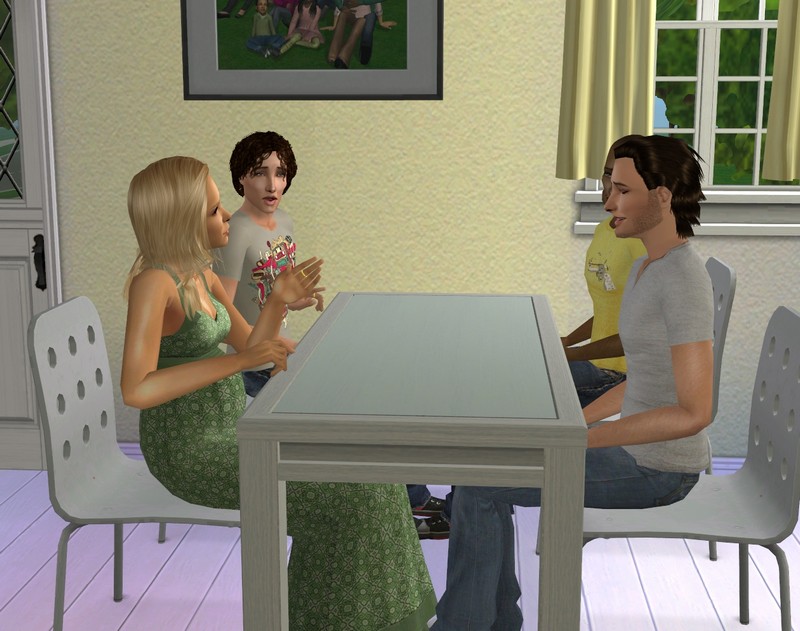 They're so eager to become parents again and I just don't want them to have too long a wait.
We were both so thrilled when Aaron and Calvin adopted a daughter so close to Willow's age. We had visions of them growing up best friends.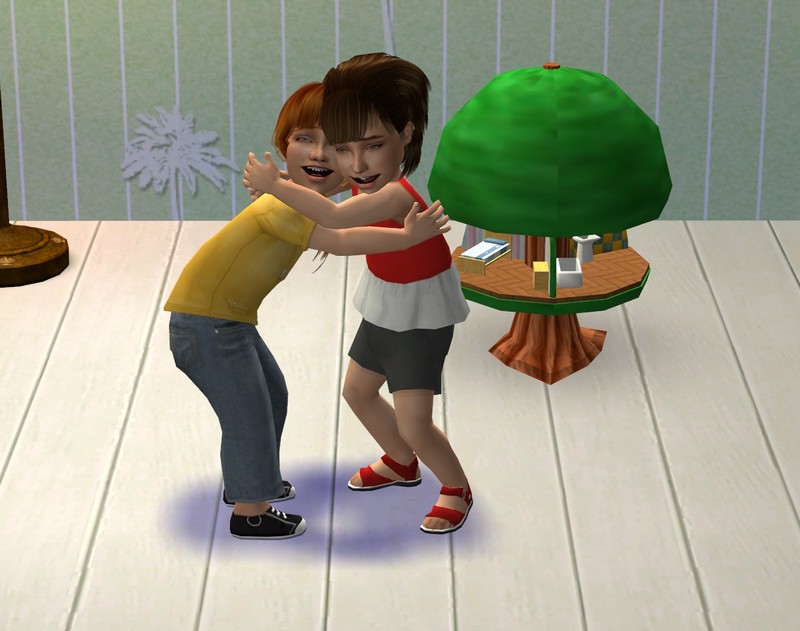 It's a little early to tell whether they'll really be best friends but they do enjoy it when we arrange play dates for them.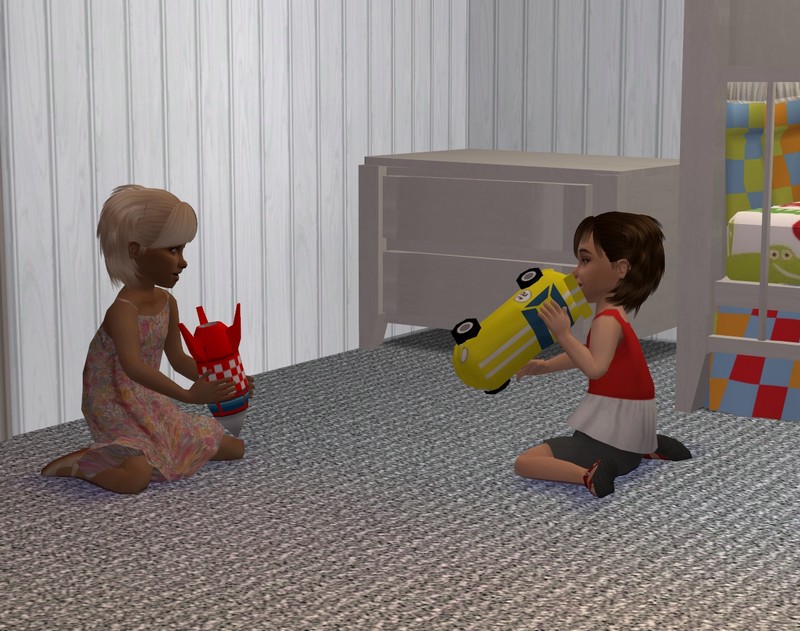 Willow's already got quite a few "friends", for such a little girl. Nick's daughter Catherine is really taken with her.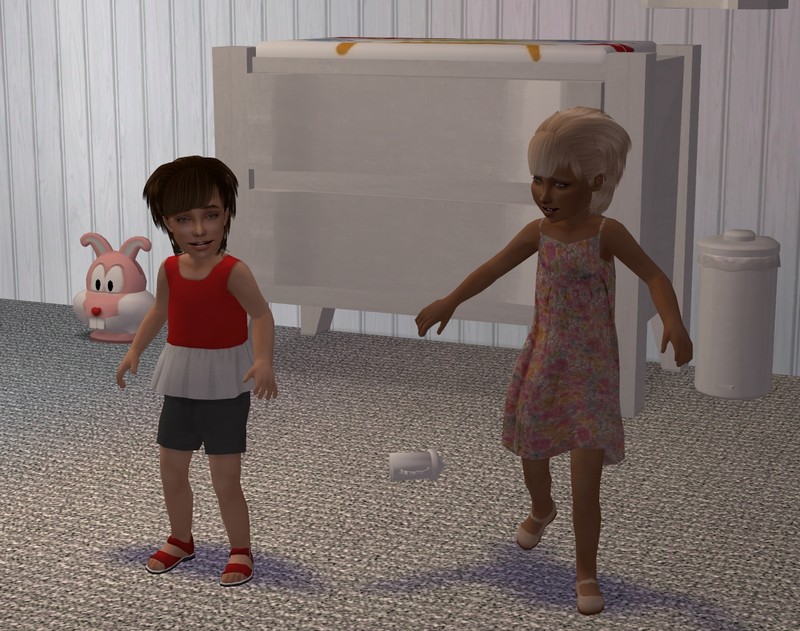 Catherine is older than Willow, so she tends to take the lead when they play but it's still very sweet.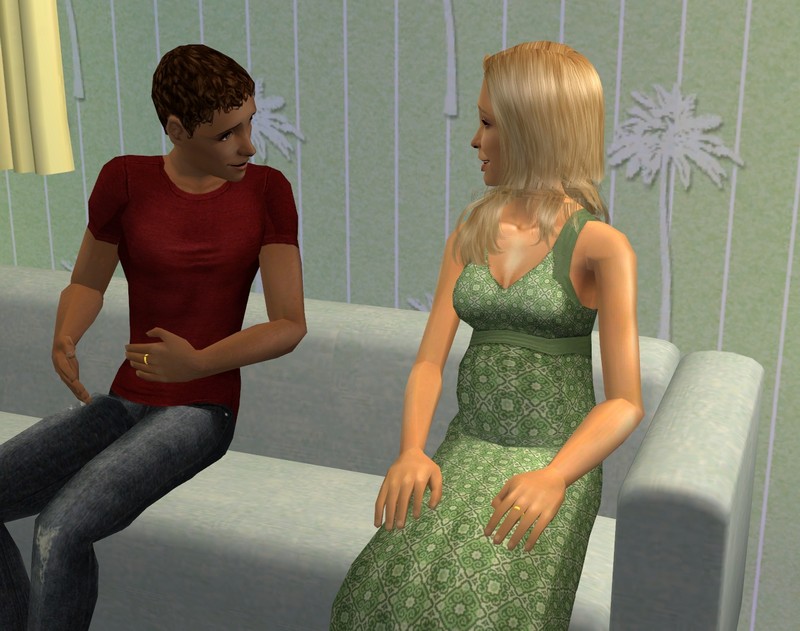 Nick is a little envious that Ethan and I are having another. He and
Sarah
want a fourth child but they can't swing it, financially.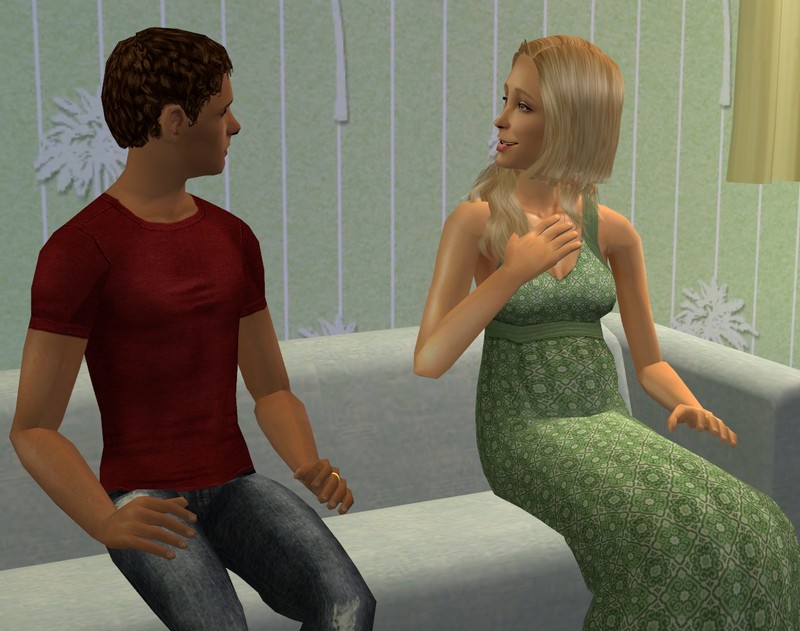 I can't imagine having four kids - I think Ethan and I will stop after this one - but Nick and Sarah are exactly the types who could handle such a huge family.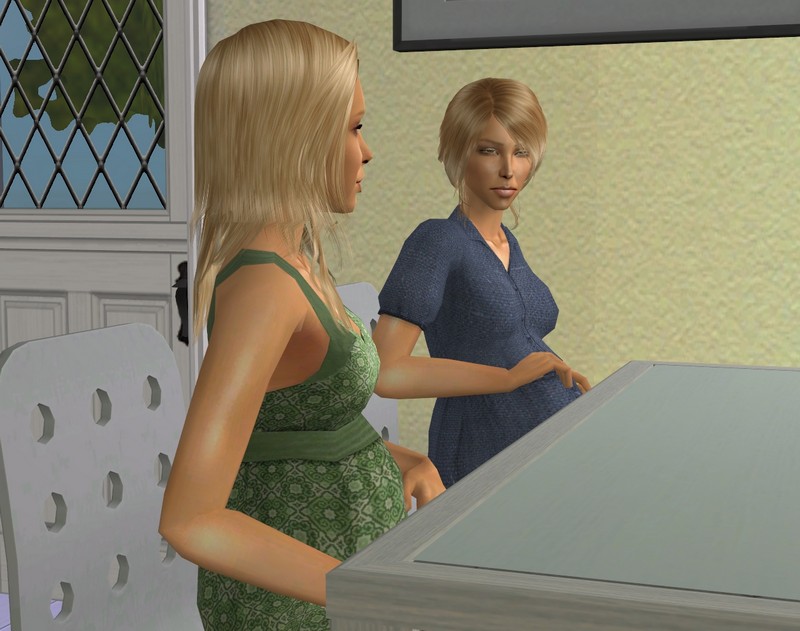 Come April, Lia and
Gordon
will find out what four kids is like for themselves. They found out they were expecting a little "oops" about a month before I found out I was pregnant.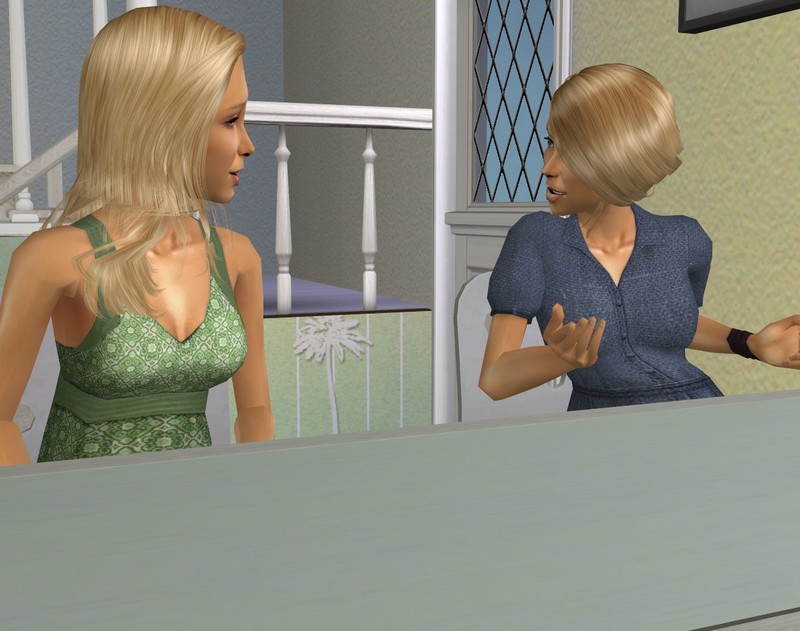 Lia was really nervous about it at first but she's a tiny bit more relaxed about it now. As relaxed as Lia gets, anyway; she's kind of high-strung.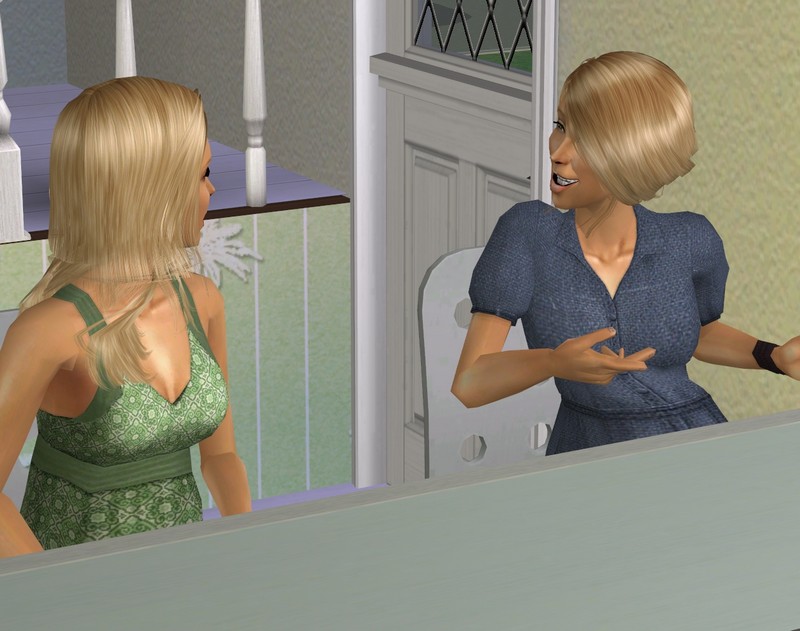 At least she's not so worried about miscarrying any more, now that she's into the third trimester. Lia is actually excited about this baby now. It was completely unexpected but she has come to love the idea over the past six months or so.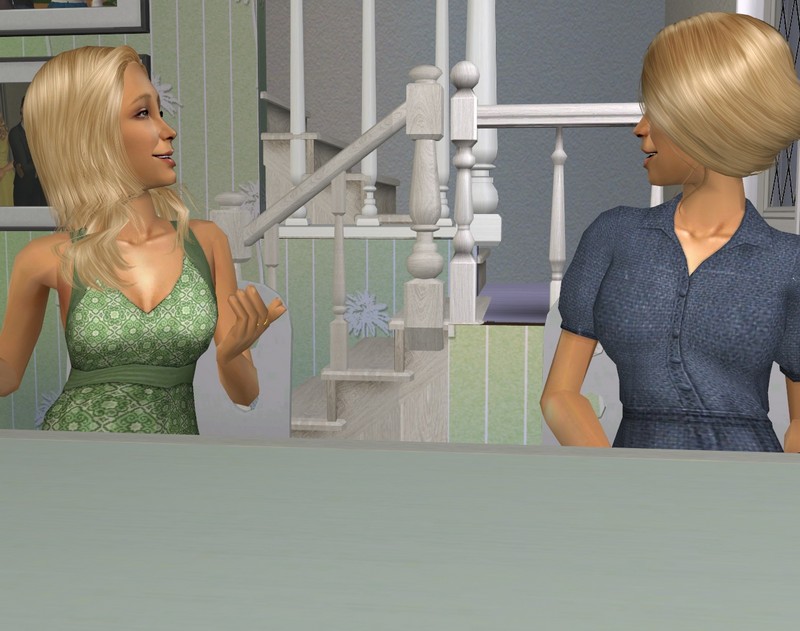 It's been quite fun being pregnant together. We've been getting together more frequently than usual, just to hang out and talk.
Willow loves her Aunty Lia, so she's been enjoying this turn of events as much as we have.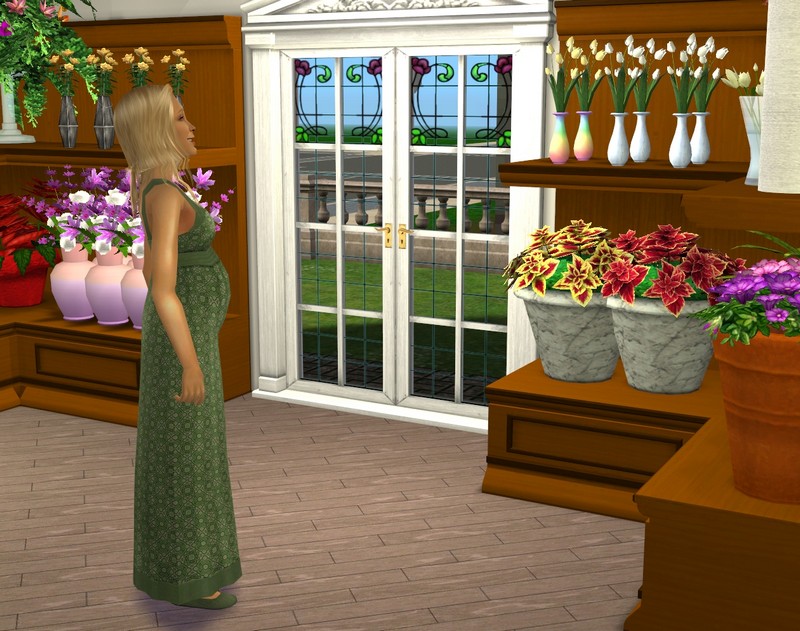 Lia has started her maternity leave a little early but I'm still working. I specialise in graduations with my events planning so that's currently very slow. But I now have Rosa Lucida to take care over, so most of my time is being spent on that.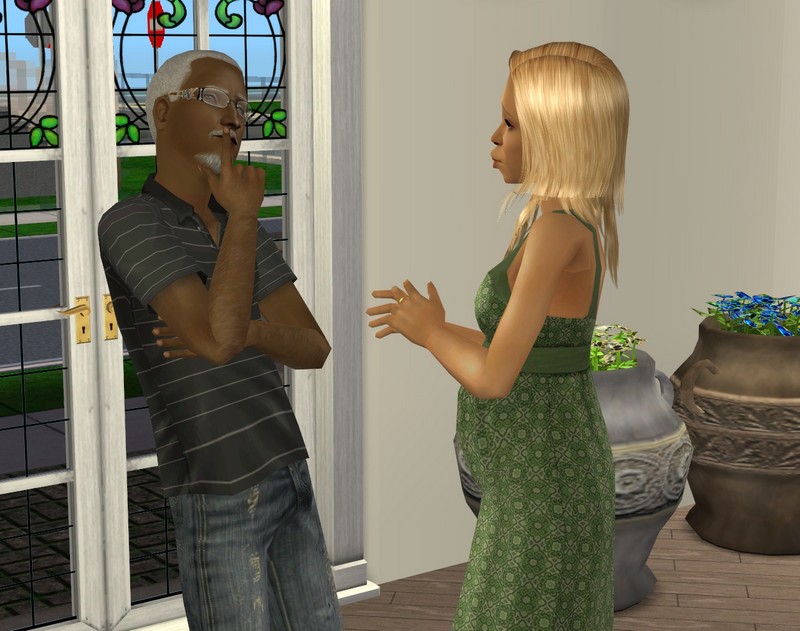 It's hard work, which I don't think I ever really appreciated until
Dad
handed the reins over to me. I really am on my feet all day, which is extra hard in my present state!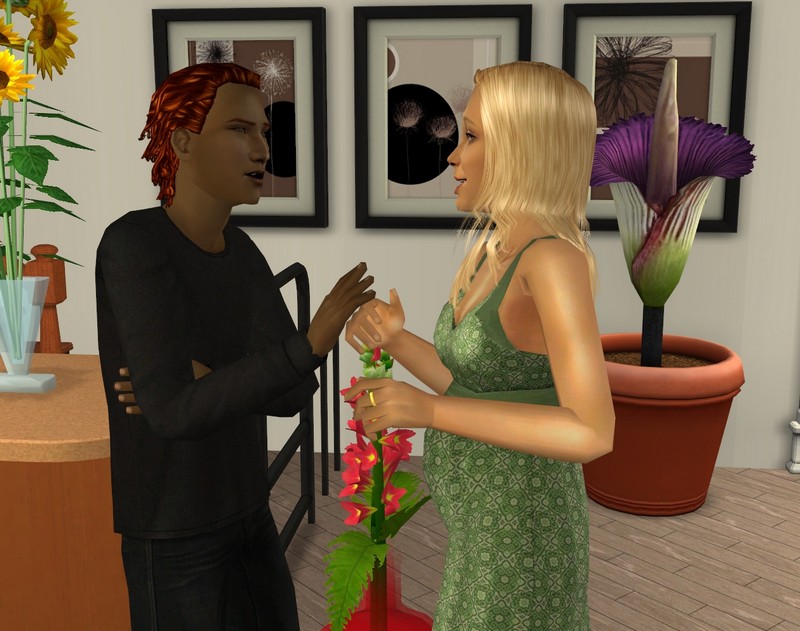 I also have no experience in sales, so I don't think I'm doing the best job possible at the moment.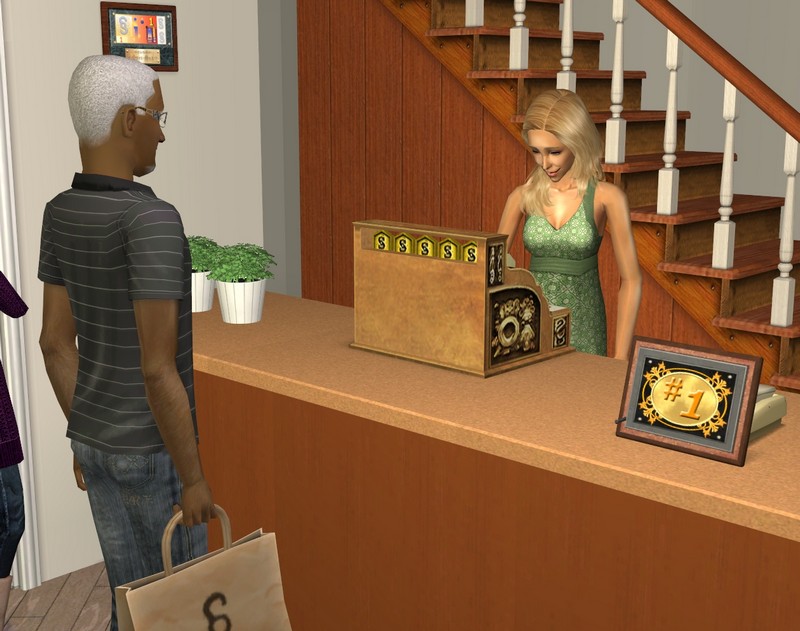 I still remember how to use the cash register from when I helped out at the shop in high school though, so there's that.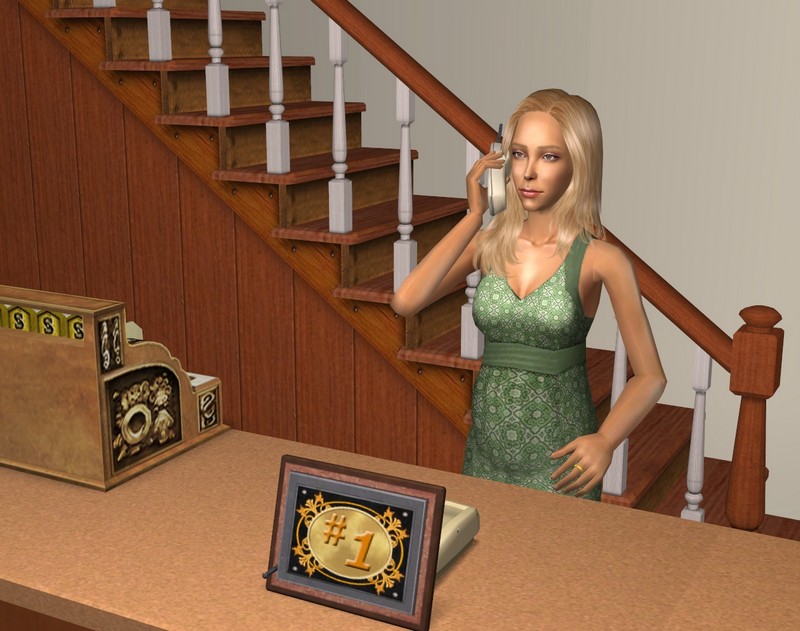 I can't do this on my own, so I've been on the phone with some employment agencies, looking for someone I can hire as a manager. I have every intention of keeping Rosa Lucida in the family but I need someone to take care of the day to day stuff.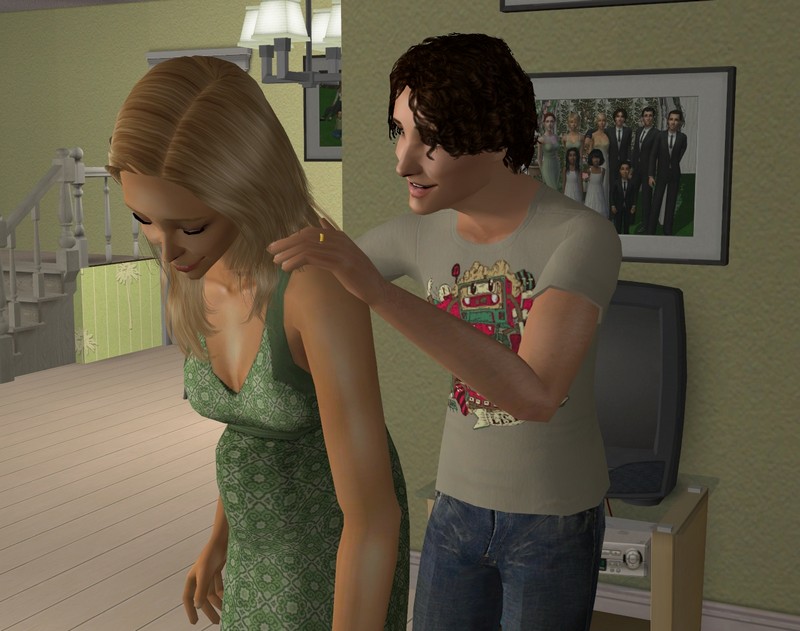 I hope I find someone soon, because I am just so exhausted and sore when I get home. Although it is nice to have an extra excuse to get Ethan to give me a back rub!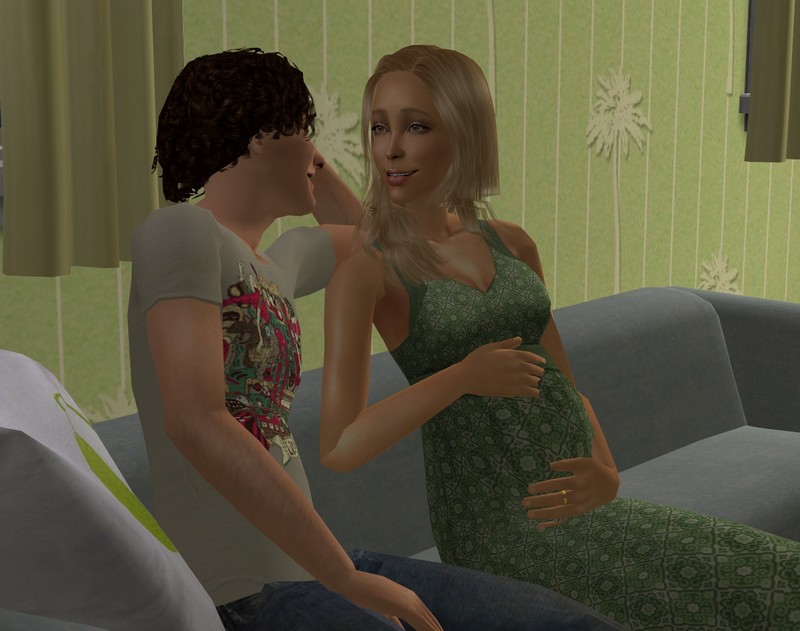 I'll be happy if I can hire somebody by the beginning of March. Then I can just kick back until April and wait for Baby Novak's arrival.
Notes:
Title is from Fair by Ben Folds Five.
Maia and Ethan seem like they'd be animal lovers, being nature Sims, hence Admiral. I didn't realise Sims actually earn nature enthusiasm from interacting with the bird though. I like how that worked out, not that Maia or Ethan ever have trouble keeping their enthusiasm up. They're two of the few Sims I have whose OTH is almost always maxed out.
My updates have been really toddler-heavy so far this round, or at least, it feels like it! Amy, Willow and Andrew in the first update of 2037, then Andrew's birthday yesterday and Amy, Willow and Catherine today. I'm playing Susannah and Zac next too, so it will continue. ;)

I ended up hiring Amber Dawn to work at Rosa Lucida. I like to fill spots at owned businesses with playable NPCs, where I can.

Maia and Lia's pregnancies feel like they're going by super-fast! Keep your fingers crossed that one of the babies inherits Maia/Lia's nose. It doesn't seem to be very dominant but it would be nice if I didn't lose it.