Round 36: May 2043 (Autumn)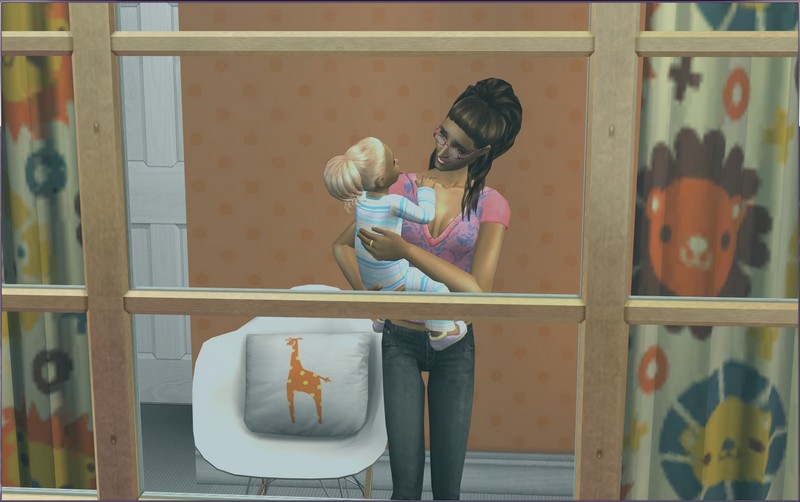 Another month, another first birthday for another little girl...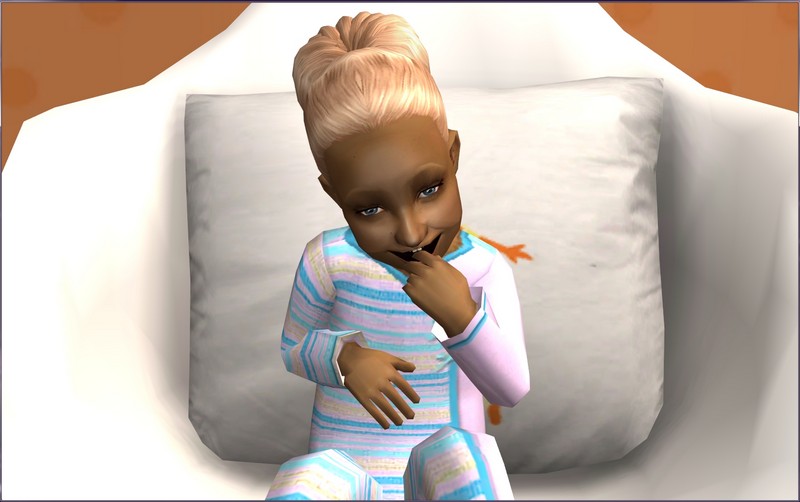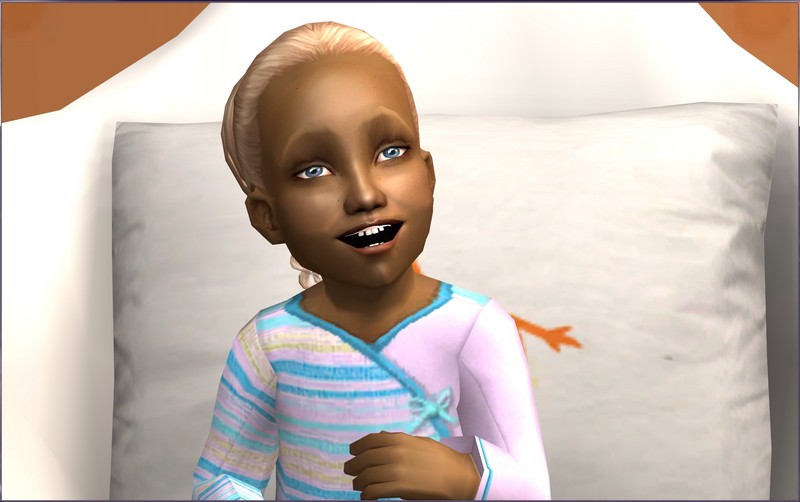 Extras: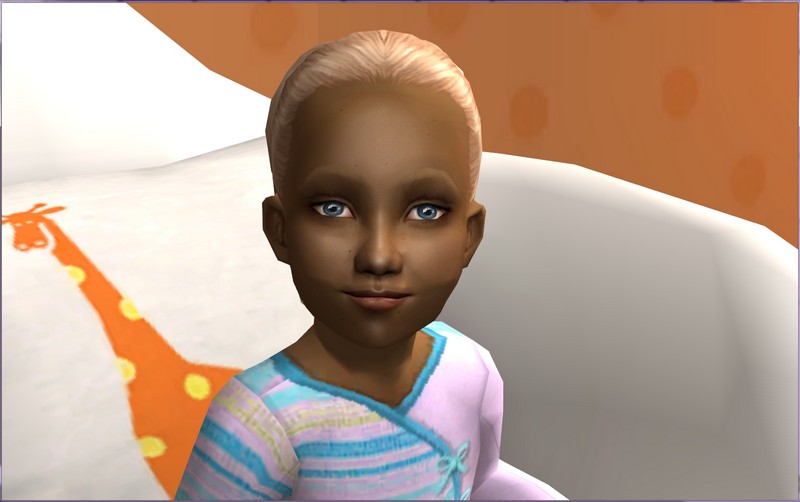 So here's a nice close-up of Elisa for comparison purposes...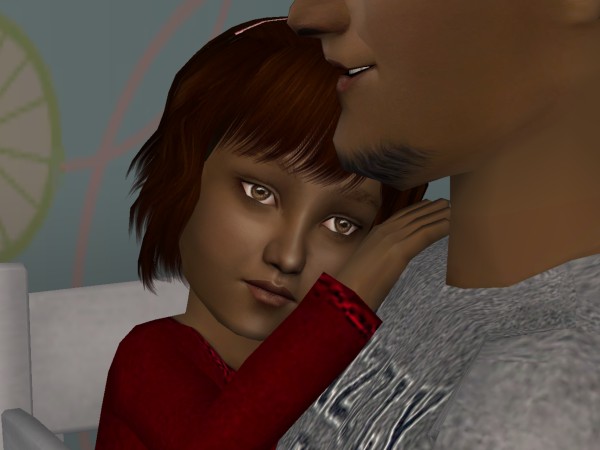 I don't have one of Amar, seeing he was a townie but I do have this toddler pic of mum Adrienne.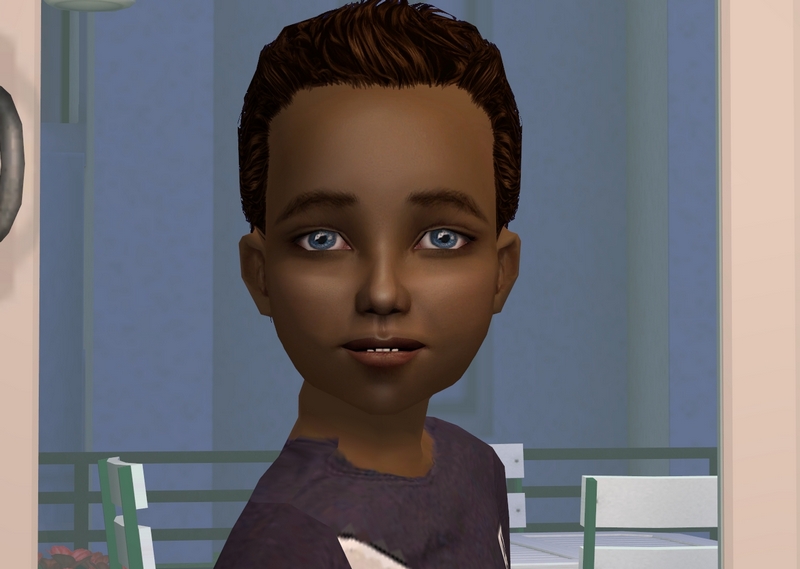 And why I don't I just toss one up of big brother Beau, just for kicks?
Edit: Okay, I got not lazy and aged down Amar - here he is!
He's cute! I kind of wish he was born in game now, so I could have played him. Also, please note the hilariously oversized wedding ring!
Notes:
I really need to age down my former townies and take toddler pics! These comparisons would be so much more fun.
But anyway...you guys, I don't know! Who do you think Elisa looks like? Amar's hair and eye colour, obviously and Adrienne's complexion. But everything else? When I first aged her up, I thought "oh, she looks just like Beau" (who I've always thought resembled Amar). But then looking at Adrienne's toddler pic, I'm not so sure. Bit more of a mix, perhaps? Or am I wrong about Beau? Gosh, I love sim genetics!