Round 36: April 2043 (Autumn)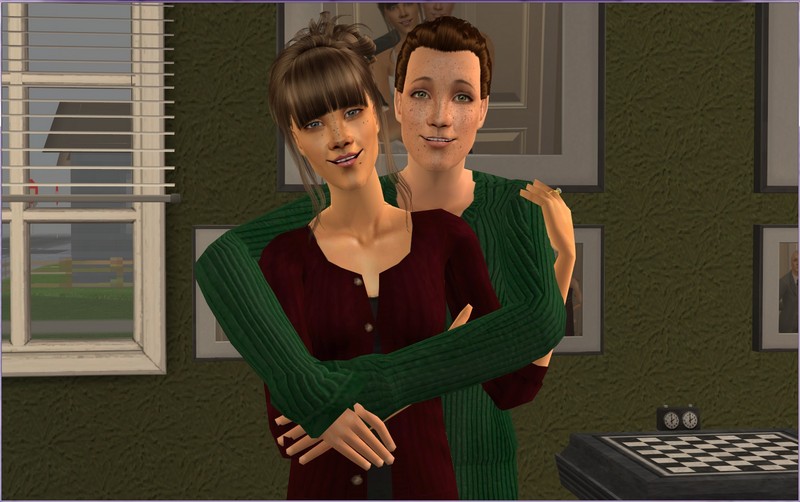 Narrated by Rebecca Collins
It's been two years since our wedding and it's really flown by. It really doesn't feel like Nathan and I have been married for two years!
It really doesn't feel like only two years since we last went on holiday either. We both feel like we need to go away again already.
Nathan wants to buy a house in Three Lakes, so we don't ever have to worry about accommodation and can just go up whenever we want to.
We're years away from being able to afford something like that but it's nice to dream about it.
Maybe it'll happen sooner than we're expecting, seeing I'm bringing in more money these days.
I was offered the opportunity to do some guest lectures to psych students and I jumped at the chance.
It wasn't just the extra money, of course. It was exciting to be able to do something new.
I do one or two a month and I work so hard on the lectures themselves, as well any handouts or other materials I want to include.
I really enjoy sharing my knowledge though and working with the next generation of psychs.
It's kind of fun that my niece, Caitlin, is one of the students too.
Fun and a little scary. I was pretty young when she was born but it's still weird to think that she's old enough to attend lectures.
The day I did my first lecture, Nathan also got a a huge pay rise, so we went out to celebrate.
We might not have the luxury of dropping everything and going out to dinner one day, so we do it as often as we can now.
Nathan and I started trying for a baby in the new year and I've sort of surprised myself by how exciting it is for me.
I didn't picture myself as the type to be that interested in talking about nursery themes or baby names but it's about all Nathan and I talk about these days!
It's a little different when it's your own baby you're talking about.
I've only told one friend that we're trying - Susannah - and she's really excited for us.
She and Daniel are hoping to have a baby soon after they get married, so we might end up with kids fairly close in age.
Nathan wants to be pretty private about our trying, so we haven't told our parents yet. Both sets have a tendency to be quite nosy.
It's been so tempting to just tell Mum and Dad though, if only so they stop asking when we're going to start a family.
But I know the questions would just change from "when are you going to have a baby?" to "are you pregnant yet?", so we probably wouldn't get much relief.
Mum is getting pushy though, because at 34, I am now ancient and need to start pumping out babies yesterday.
In a month or so, if everything goes well, Mum will finally be satisfied as I'm currently in the very, very early stages of pregnancy.
It's much too soon to say anything to anyone, so we're keeping it quiet for now.
Or at least, we're trying to. I don't know how we'll explain it if I have one of my all-too-frequent bouts of morning sickness at a family thing.
So far, it's all been confined to home or work, where everyone is busy enough that they don't pay too much attention to what I'm doing anyway.
I'm really trying to enjoy this pregnancy but I'm feeling pretty crappy so far. If I'm not nauseous, I'm exhausted.
I hope Nathan is right and this will all be over once I get through the first trimester. I don't think I could take it for much longer than that!
Title is from Eyes Wide Open by Gotye.
Yay, a baby for Rebecca and Nathan! All I can say is that I hope Baby Collins gets a Collins chin and not a Kirby one. ;) Gotta breed that thing out, lol.
Rebecca is due in February 2044, which will be exactly three years since the wedding. Nice little anniversary present.
I'm loving that Rebecca was promoted to Psychology Professor. It seems like the sort of job she could much more easily do part time with a baby, versus clinical work where she has to keep up with clients. This is the first time I've played through this career, so I really had no idea what was coming but it couldn't have worked out better.
I have also switched back to InTeen birth control, after years of using the ACR BC. I missed knowing whether my sims were trying for a baby or not, which is a nice little indicator of when your sims might be ready for kids. Especially for non-Family sims, who so often do not roll baby wants at all.